Highlights, Lowlights, And Purple Peekaboos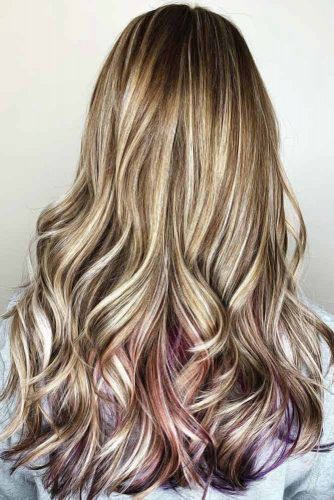 Keen on accents? Make them big, then. Let some strands be highlighted, and some lowlighted. As for purple peekaboo hair, it can be the exclamation point.
Source: hotrollerssalon via Instagram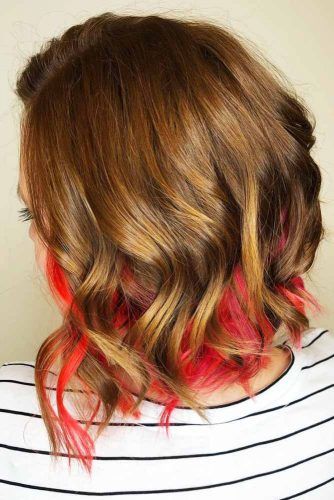 Here comes a glamorous idea of peekaboo hair blonde and brunette bases can bring to life. A neon peachy vibe that dances under the mane will nicely adapt to any natural shade.
Source: hairby_brenna via Instagram
Teal & Black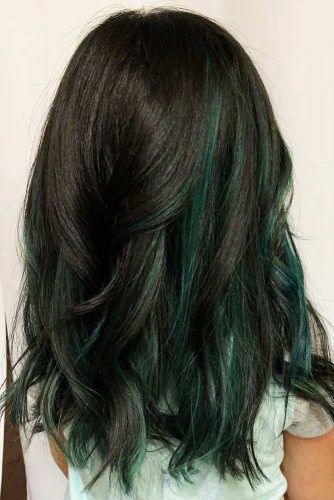 There's no way you will ever find a better combo than this black hair with peekaboo highlights. The truth is, black and teal just belong together.
Source: sarahleah28 via Instagram