By:

Glaminati Media

| Updated:

04/12/2019
Bright Peekaboo Ideas
As you might have understood from the previous pics, peekaboo hair color ideas aren't always super dramatic and saturated. And if you wonder how bright they can be, welcome to the next portion of inspiration.
Noir & Neons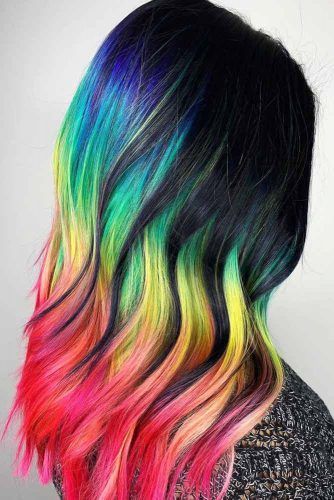 Can you imagine how many packs of peekaboo hair dye this molten rainbow requires? Of course, such an idea is a commitment compared to the ideas above. Yet, it's worth it!
Yellow Peekaboo With Blues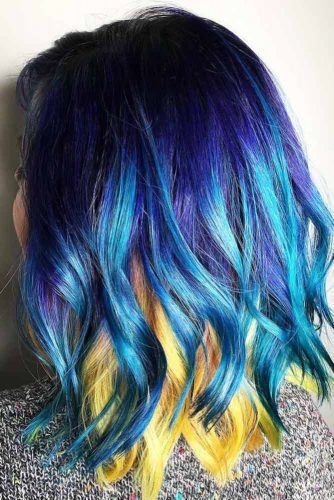 While hidden peekaboo blue hair for brunettes is a commonly chosen option, this blue-to-yellow masterpiece takes this color to the next level.
Rainbow Under Neon Pink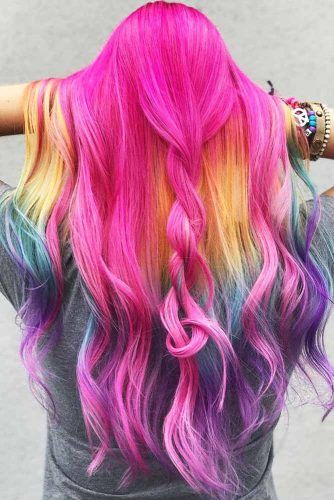 Be careful! If you look at the rainbow hiding under the neon sunset for too long, you will spend all day trying to figure out how to do a peekaboo hair color like this. Needless to say, it's a job for professionals.