Blue Peekaboo For Brown Hair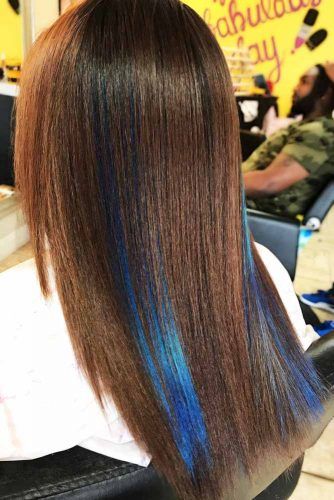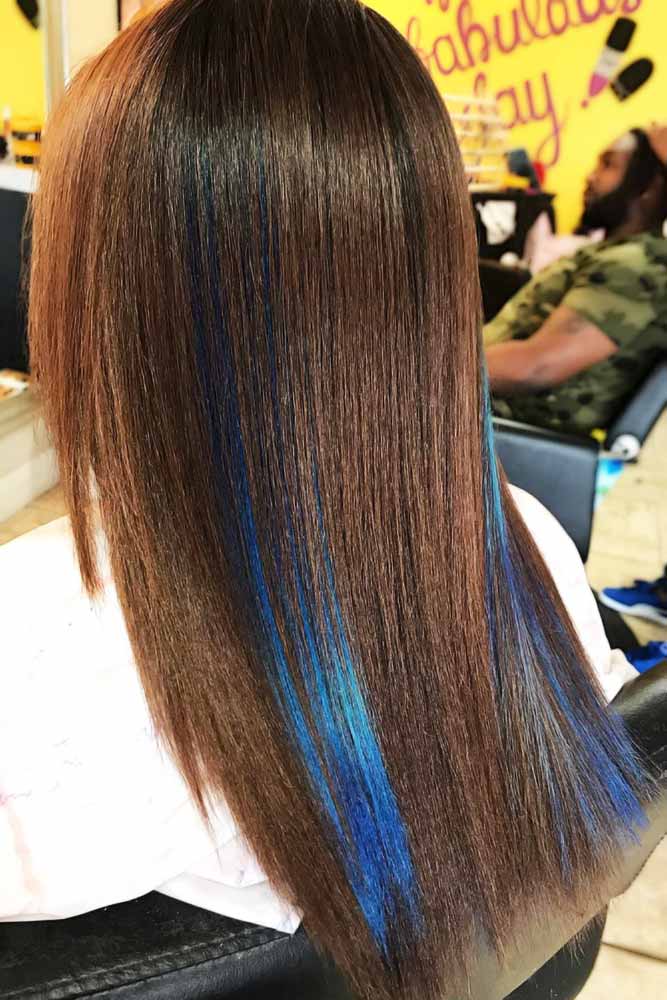 This blue peekaboo hair doesn't need to hide! Obviously, these bluish streaks were made to make a statement.
Source: amybefabulous via Instagram
Bright Peekaboo Ideas
As you might have understood from the previous pics, peekaboo hair color ideas aren't always super dramatic and saturated. And if you wonder how bright they can be, welcome to the next portion of inspiration.
Noir & Neons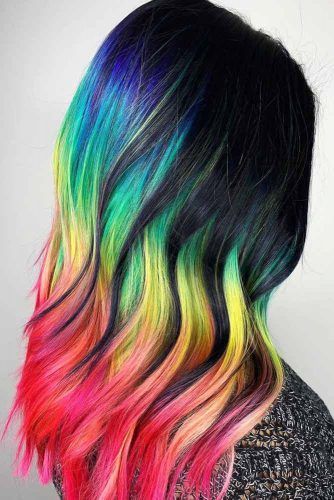 Can you imagine how many packs of peekaboo hair dye this molten rainbow requires? Of course, such an idea is a commitment compared to the ideas above. Yet, it's worth it!
Source: hair_princess_steph via Instagram
Yellow Peekaboo With Blues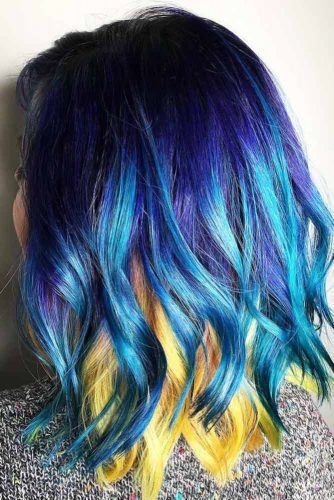 While hidden peekaboo blue hair for brunettes is a commonly chosen option, this blue-to-yellow masterpiece takes this color to the next level.
Source: hair_princess_steph via Instagram