Rainbow Under Neon Pink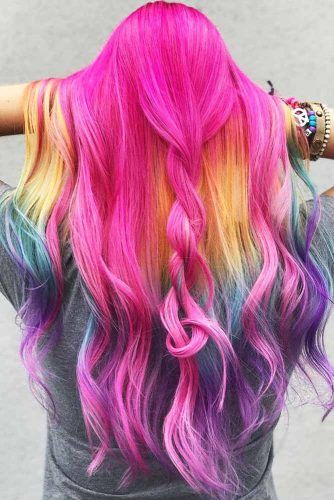 Be careful! If you look at the rainbow hiding under the neon sunset for too long, you will spend all day trying to figure out how to do a peekaboo hair color like this. Needless to say, it's a job for professionals.
Source: kayla_boyer via Instagram
Pastel Prism Look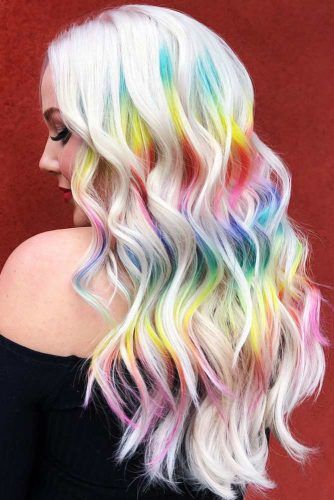 Colorful and pastel peekaboo hair highlights that look like holography on platinum base, who could ask for more? If you can't decide what color to pair with your white base, use them all!
Source: rebeccataylorhair via Instagram
Cool Toned Vivid Berry
If you want to mix two different colors to create your unique dark hair peekaboo highlights, try playing with contrasts. For example, the top can be vivid and saturated, while the lower portion can be deep and vibrant.
Source: kayla_boyer via Instagram