Purple ombre hair has been on the edge of popularity for quite a while now. There is no wonder why. Every one of you who thinks that there is nothing harmful in showing a little bit of extravagant self should opt for purple. In case you think that all the worthy ideas have already been stolen, you should totally check out our freshest collection!
ADVERTISEMENT ‧ CONTINUE READING BELOW
Smoky Lavender Ombre Hair
Source: riibendz via Instagram, themintdoor via Instagram, riibendz via Instagram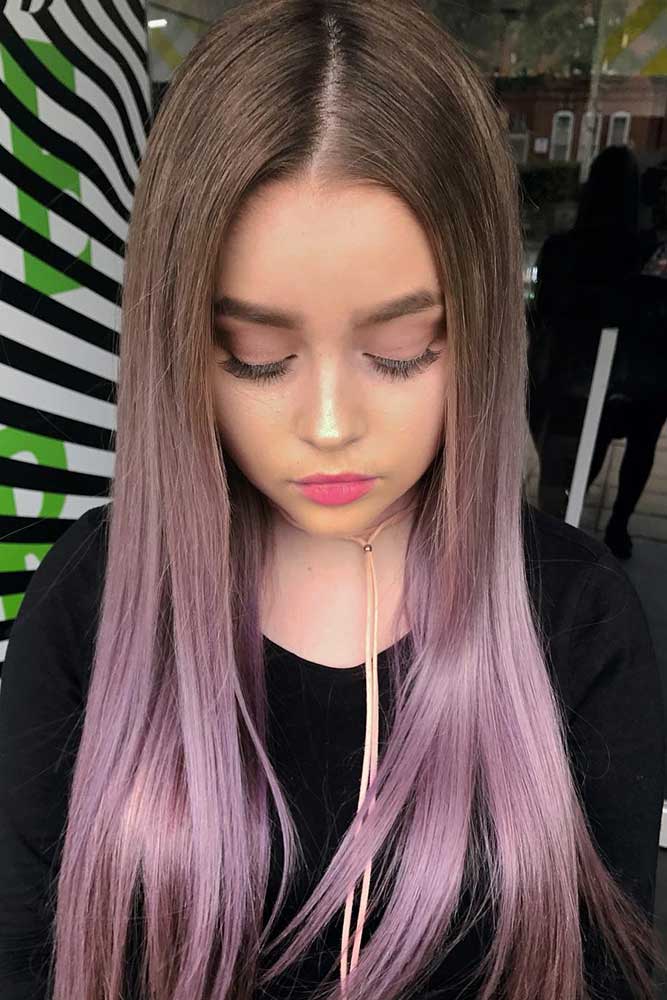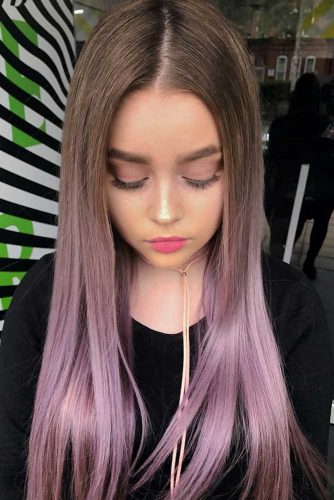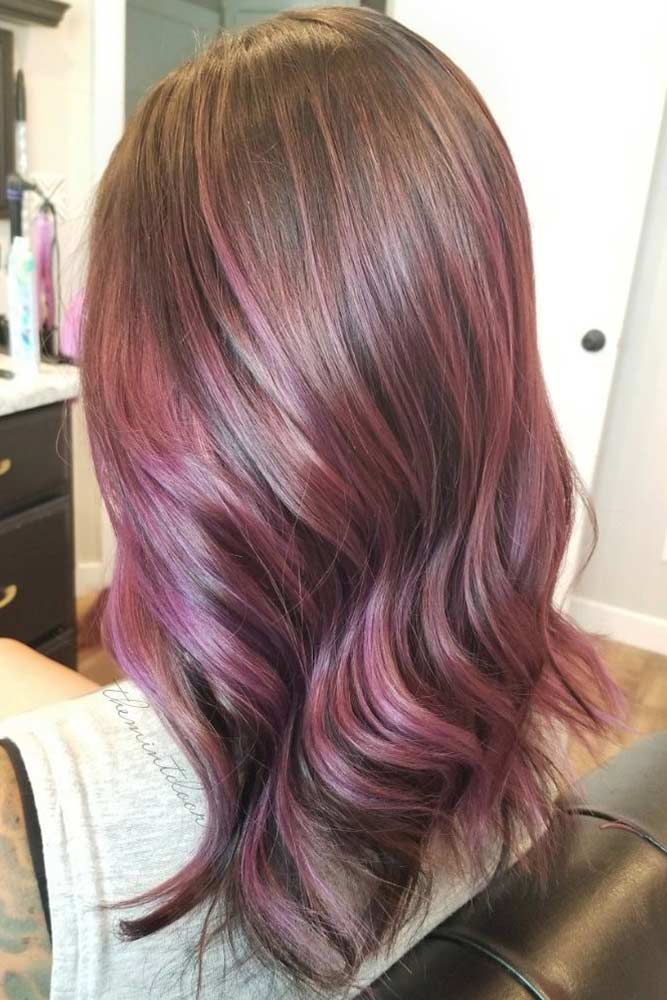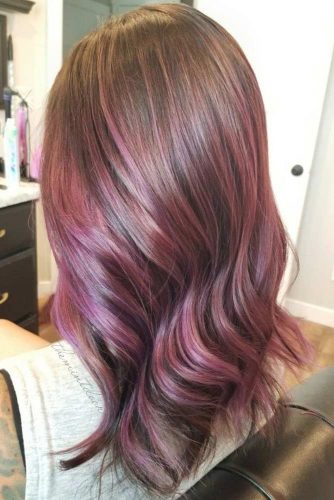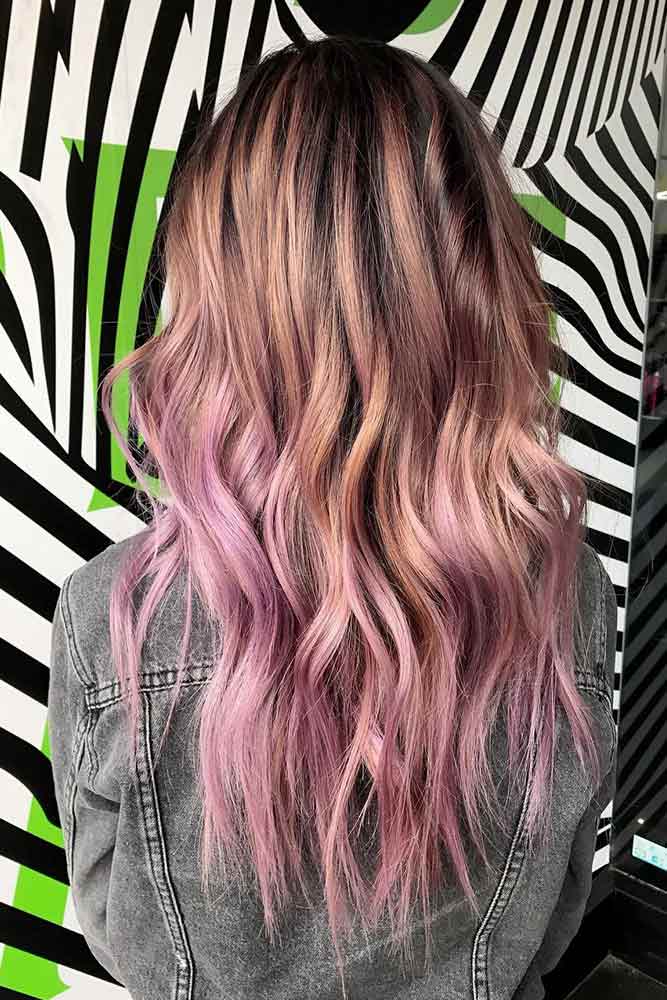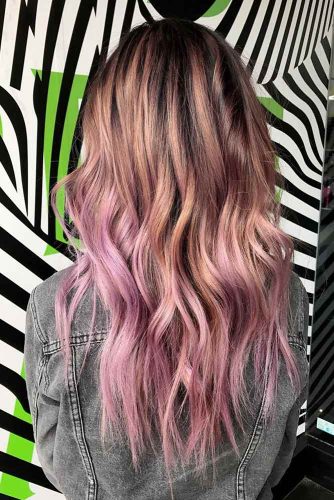 While playing with ombre hair, there is no need to go over the edge with brightness. Sometimes what is subtler can be more attention-drawing and appealing. Do you still have any doubts?
ADVERTISEMENT ‧ CONTINUE READING BELOW
Violet Shades of Purple Ombre
Source: harleyannartistry via Instagram, jenny_thecolourbar via Instagram, xox_rca via Instagram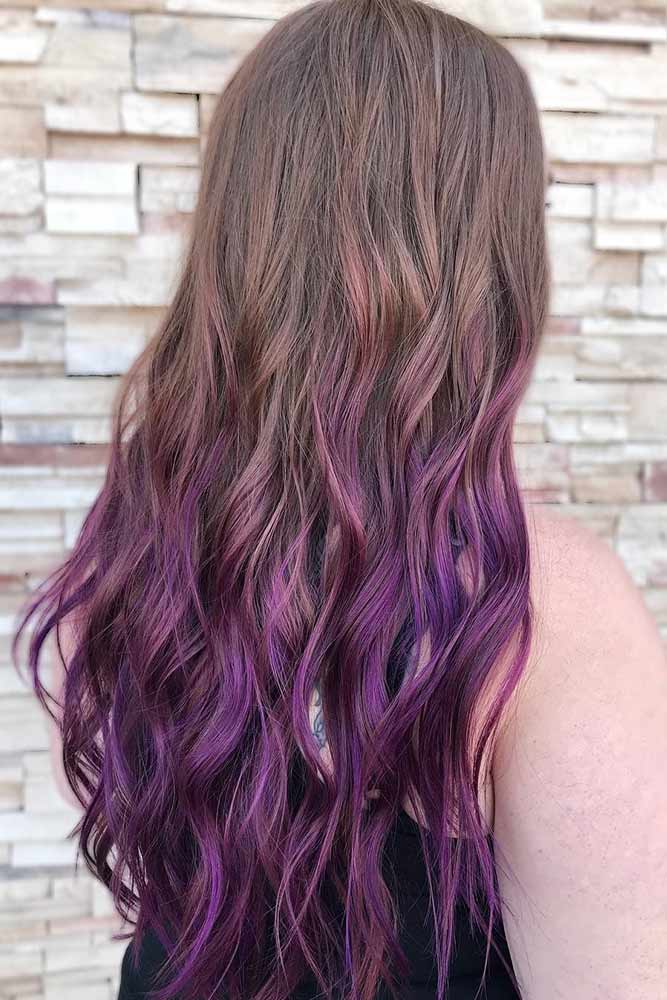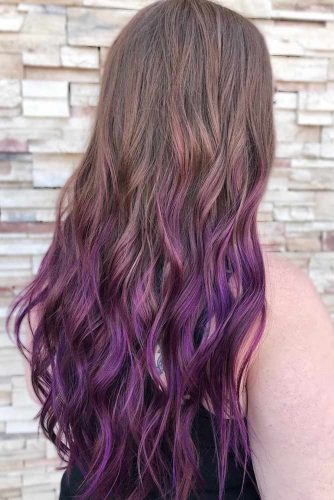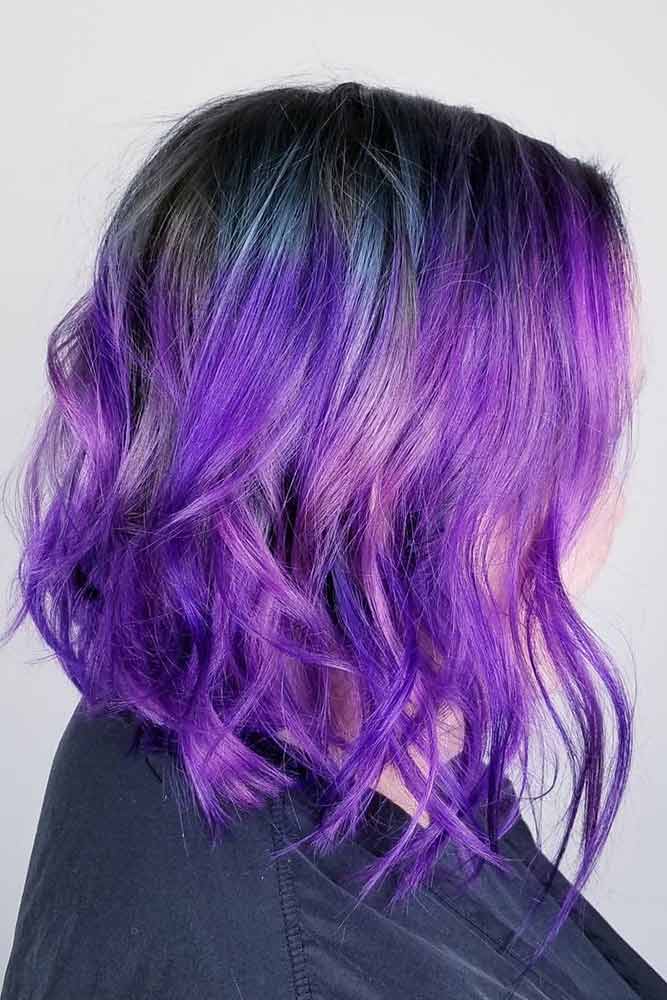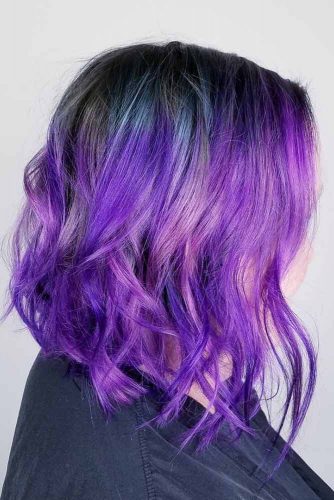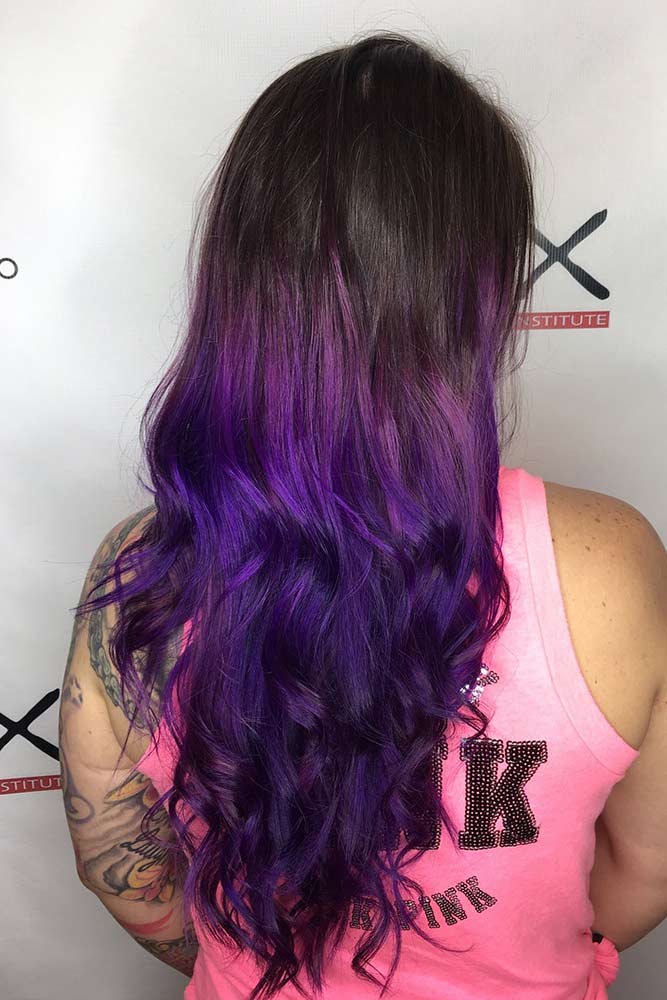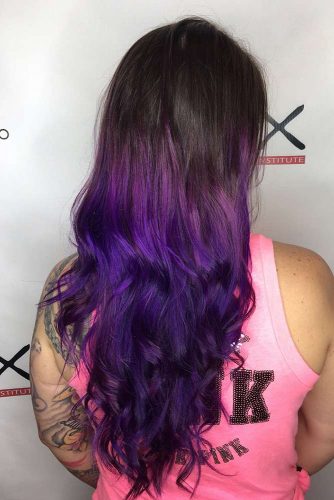 When one shade is totally not enough for you, you can always opt for more. Luckily, the range of purple hair dye shades is so wide that you will easily choose your combo. For example, let your chocolate brown hair fade into light purple, and then into vibrant deep violet. Looks cool, right?
Obsessed with Purple Ombre - Fuchsia
Source: deardaynalee via Instagram, erinscissrhands via Instagram, themintdoor via Instagram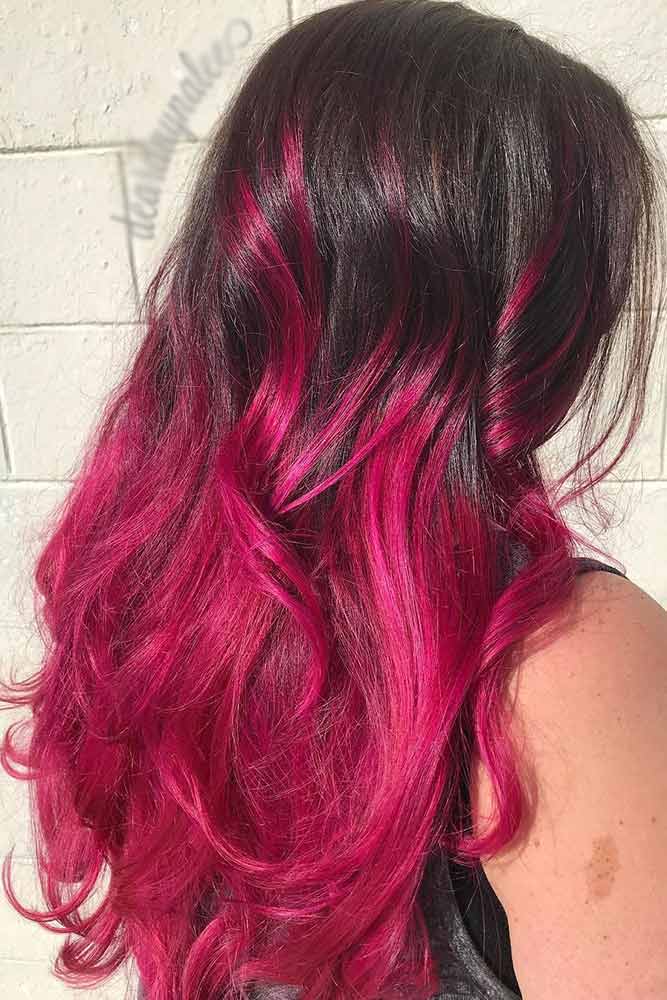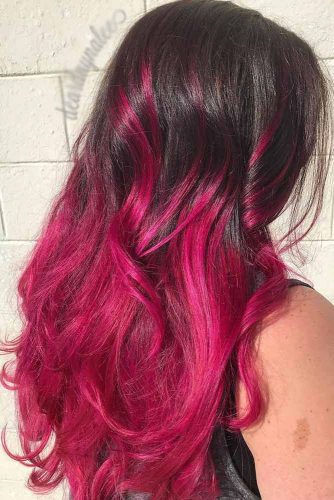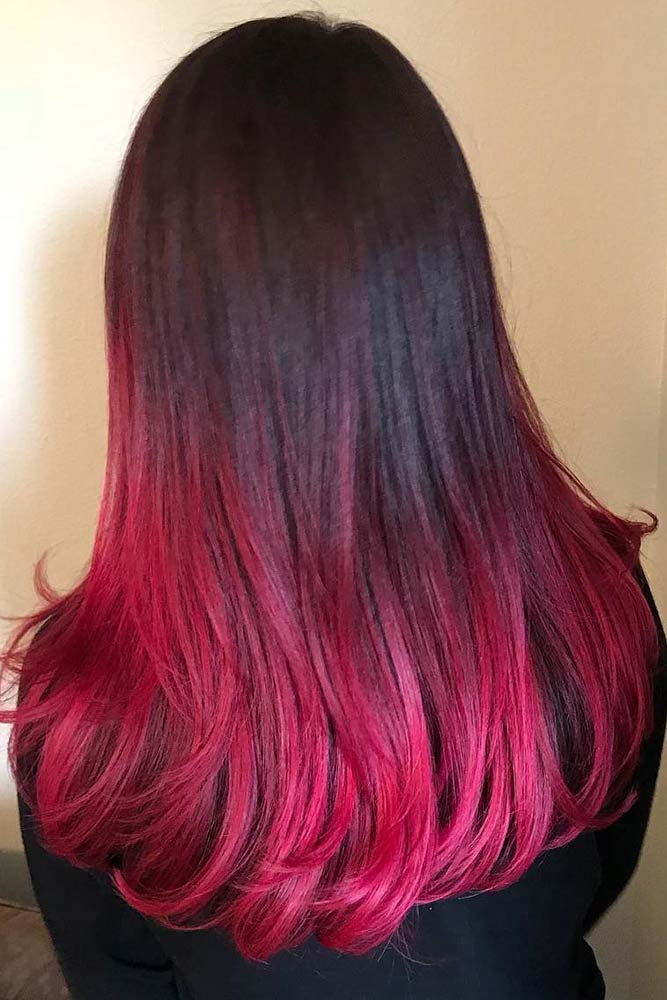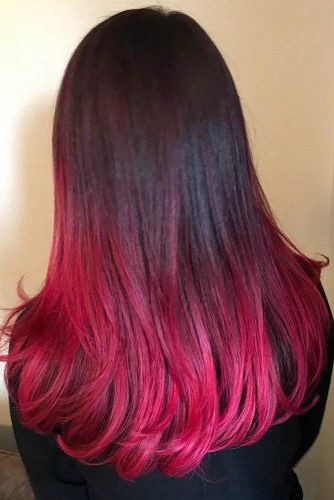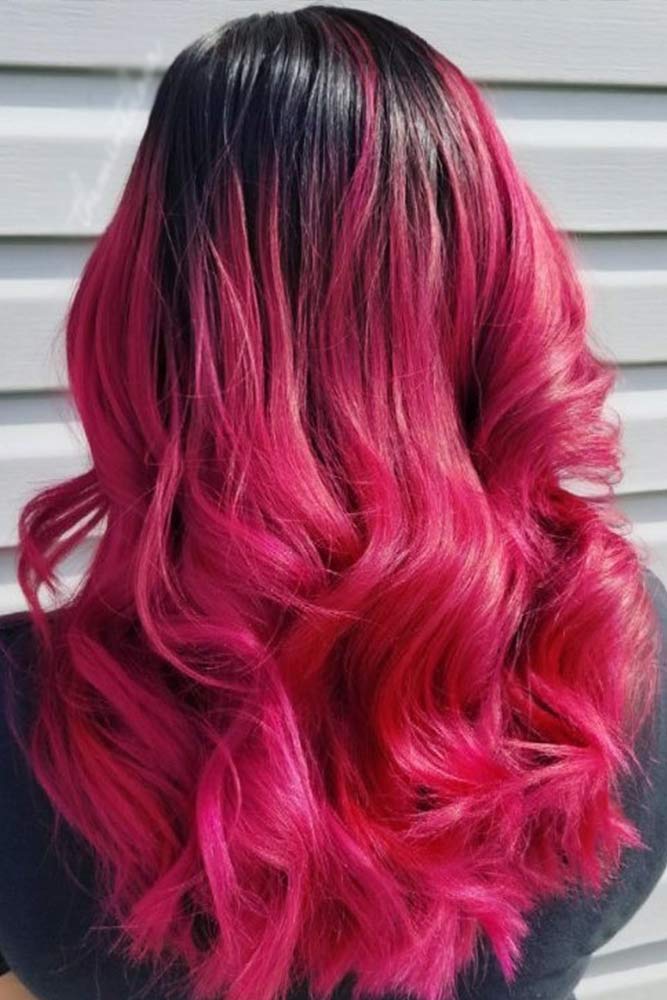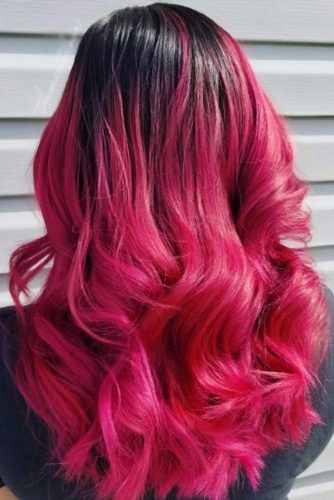 Not everyone knows that purple shades are extremely versatile and that between lilac and violet there is something else – a fuchsia shade! It looks extremely deep and vibrant when combined with dark hair.
ADVERTISEMENT ‧ CONTINUE READING BELOW
Magenta Toned Purple Ombre
Source: shae_stylist via Instagram, hhairbyjoni via Instagram, kelseydejonghair via Instagram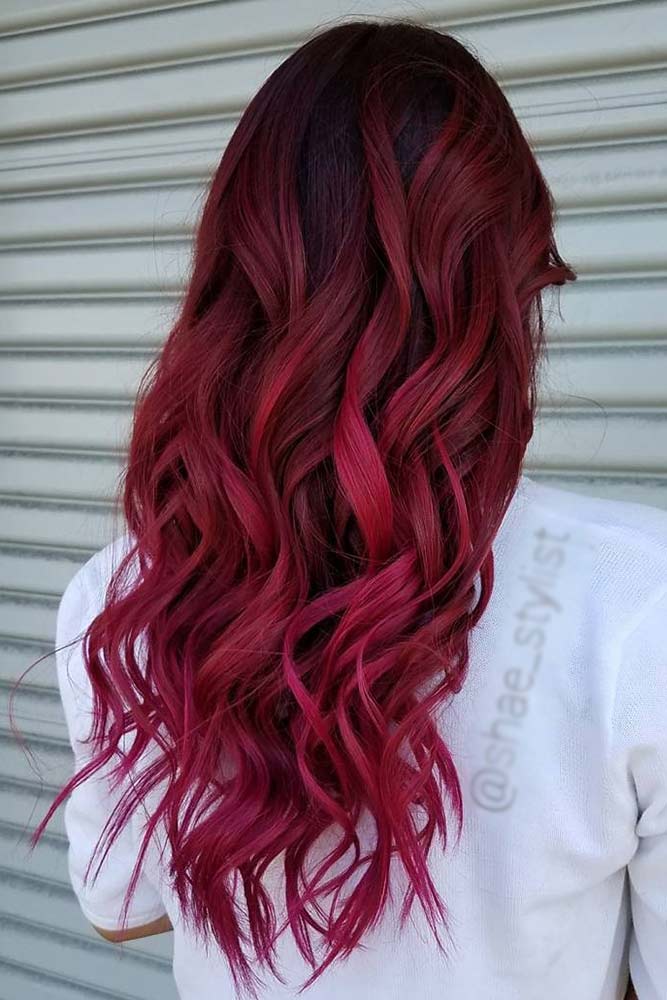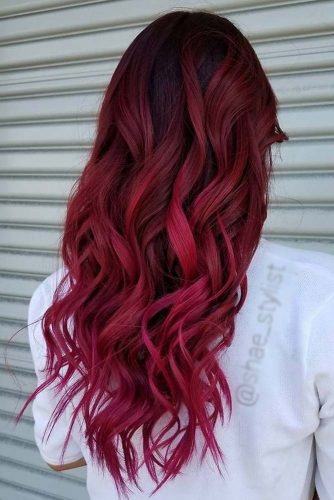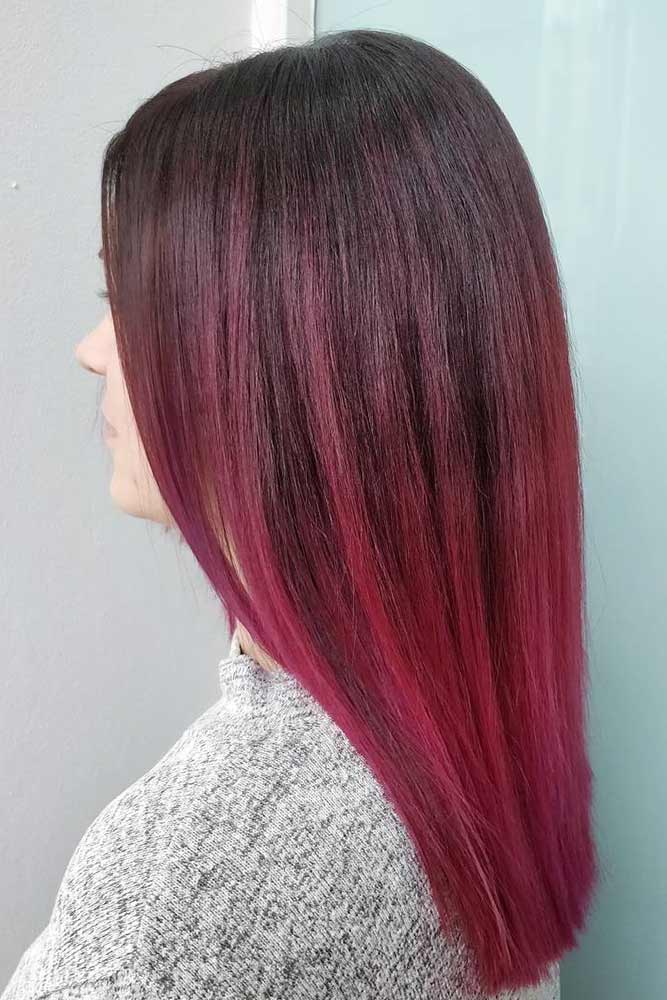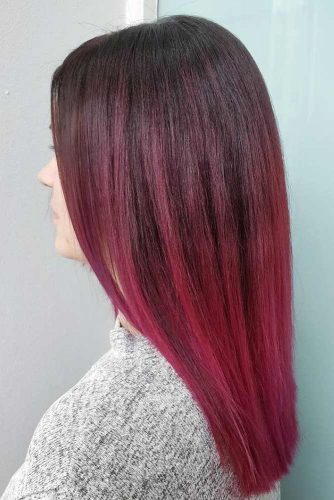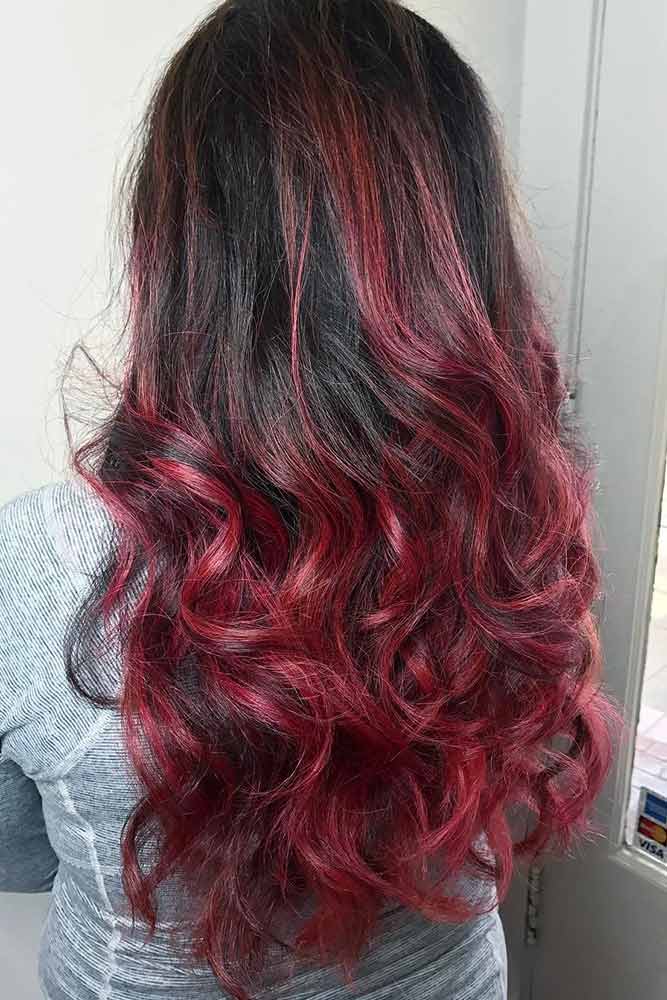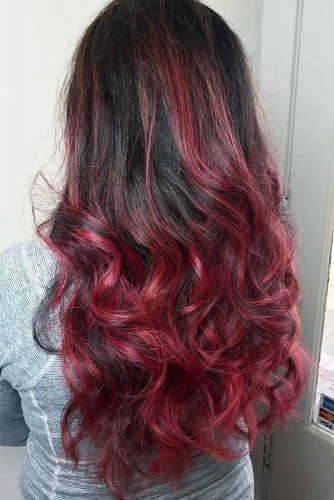 If you can't decide between red and purple, there is something different that will suit you perfectly. What we have in mind is the magenta shade. Just look at that juicy richness of two of your favorite colors!
Shades of Purple Ombre - Amaranth
Source: riibendz via Instagram, mylifeasacosmo via Instagram, hollyydoeshair via Instagram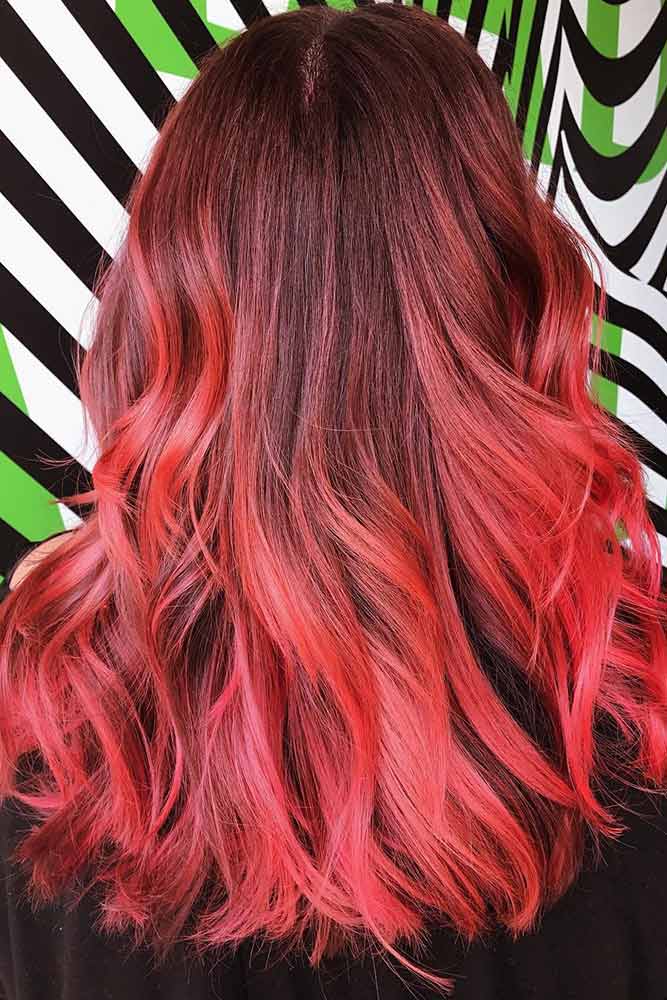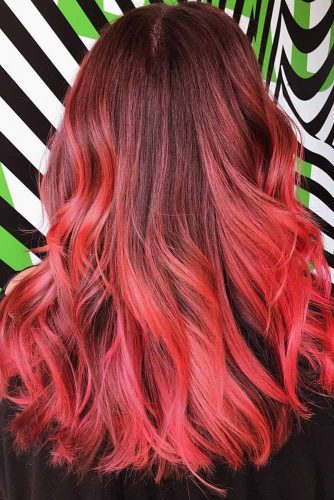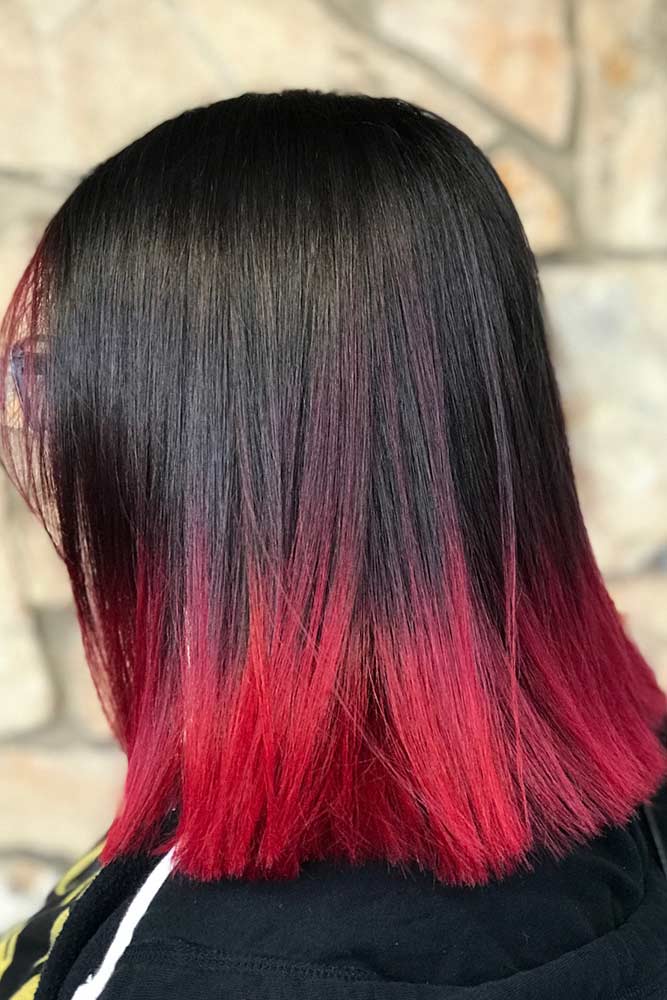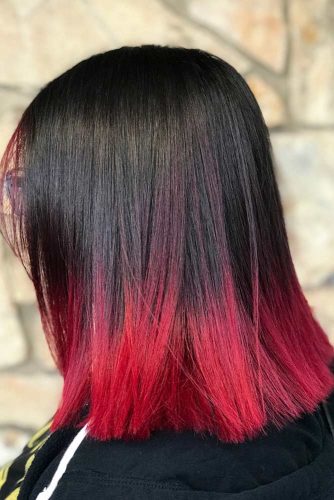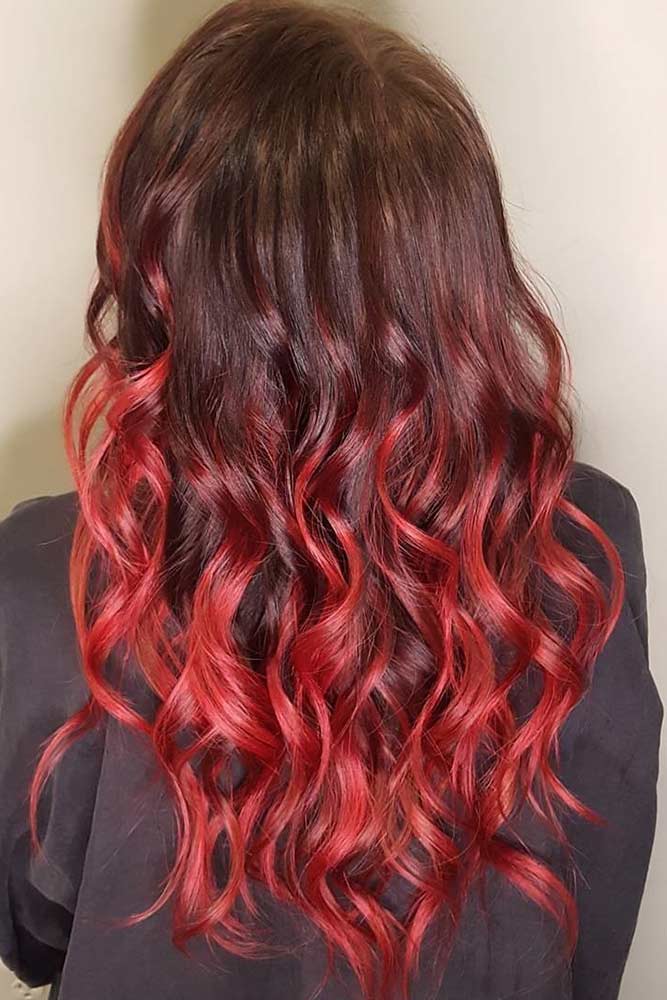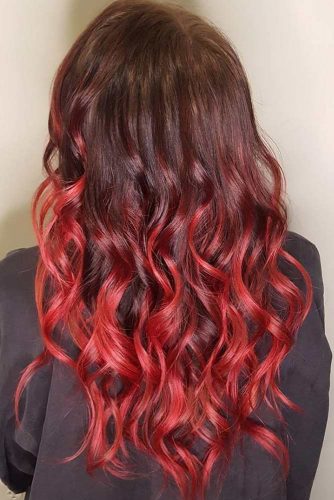 Some people consider that if their hair is of a middle length, opting for bright ombre is not a wise idea. We think otherwise. Just look at this sleek bob in a combination with amaranth ombre, isn't it gorgeous?
ADVERTISEMENT ‧ CONTINUE READING BELOW
Shades of Violet Ombre - Wild Orchid
Source: bluemangohair via Instagram, hairbybrisa via Instagram, salon_avanti via Instagram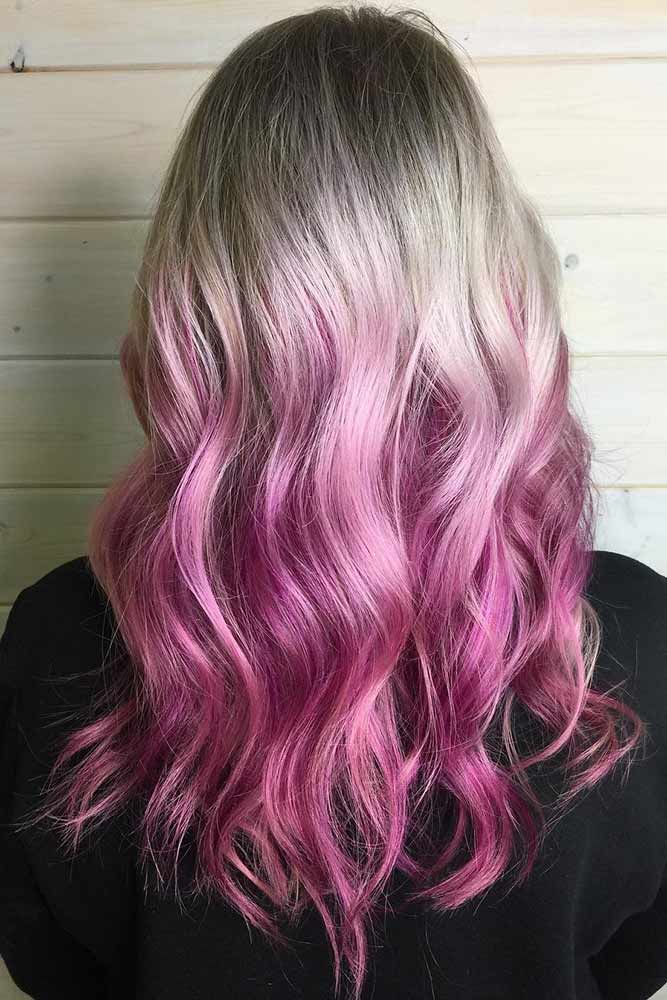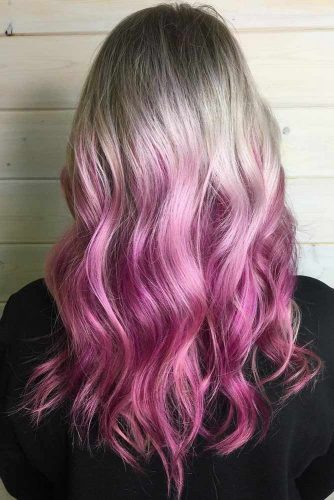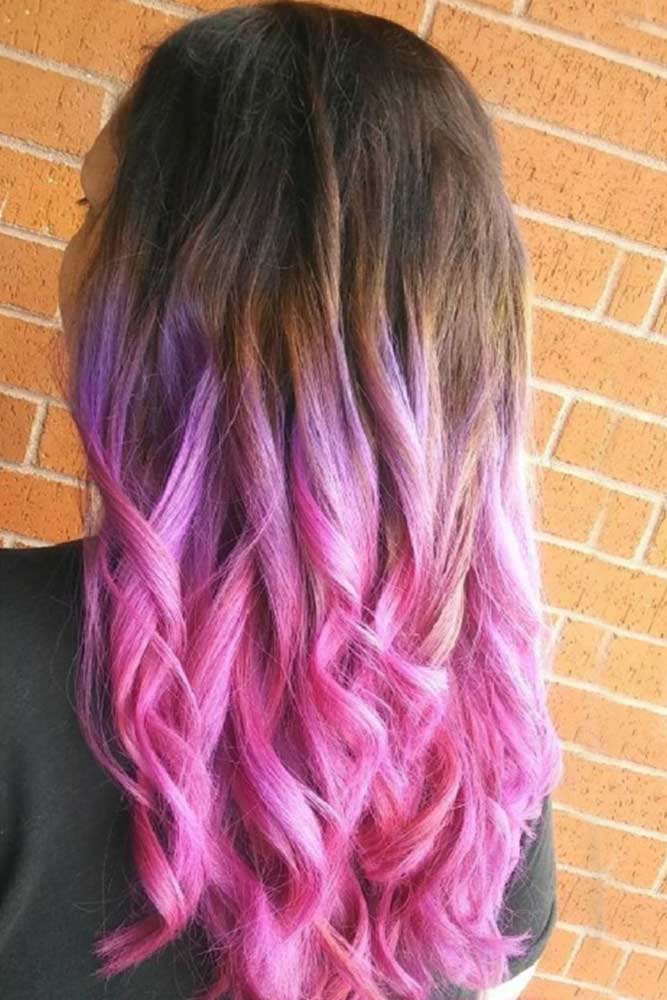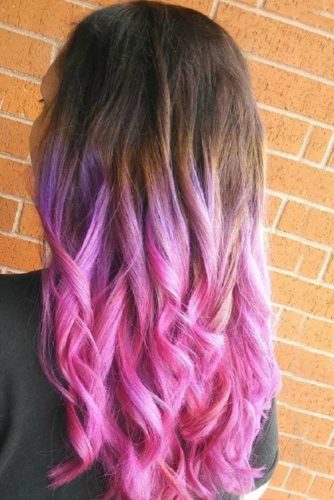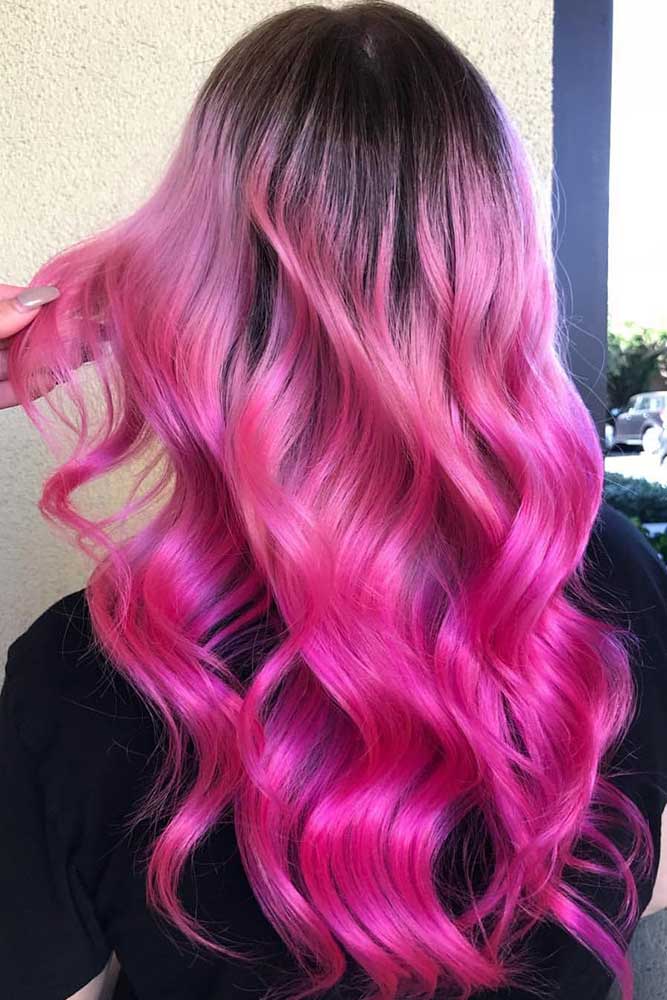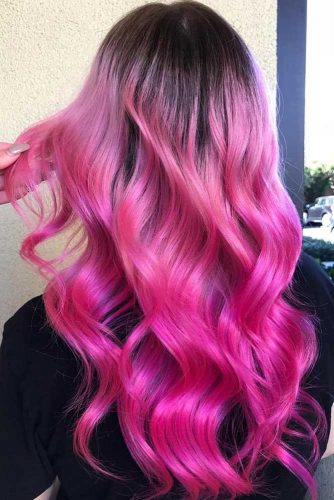 Wild orchid – the name itself sounds so exotic and extraordinary, right? But if you combine your blonde hair with wild orchid ombre, you will achieve the sweetest and the brightest-looking outcome. Breath-taking!
Electric Purple Shade
Source: bottleblonde76 via Instagram, hairbykaseyoh via Instagram, hairbykaseyoh via Instagram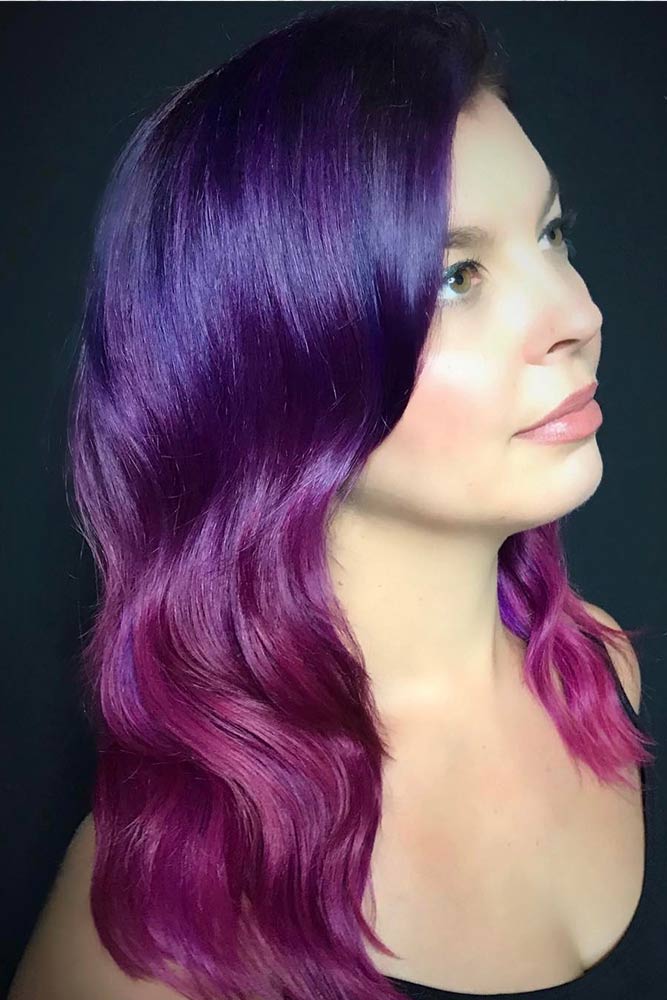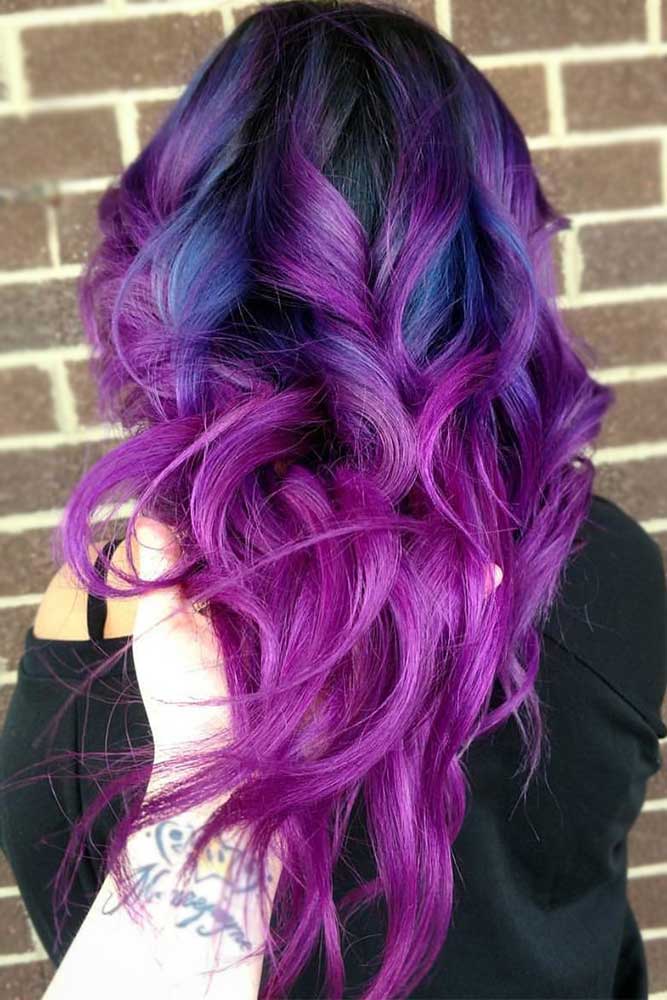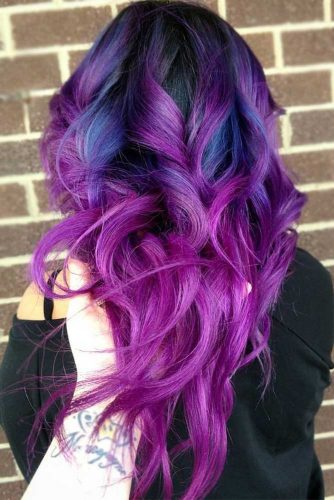 Some shades of purple are meant to add a slight hint of lilac vibes to the look, and others have come to our world to set their own rules and steal the show. If you want to turn your hair into a masterpiece that will make heads turn and minds go crazy, some electric charge to your purple dye will do the trick!
Black & Purple
Source: theplatinumgiraffe via Instagram, therainbowhairartist via Instagram, foxandbellesalon via Instagram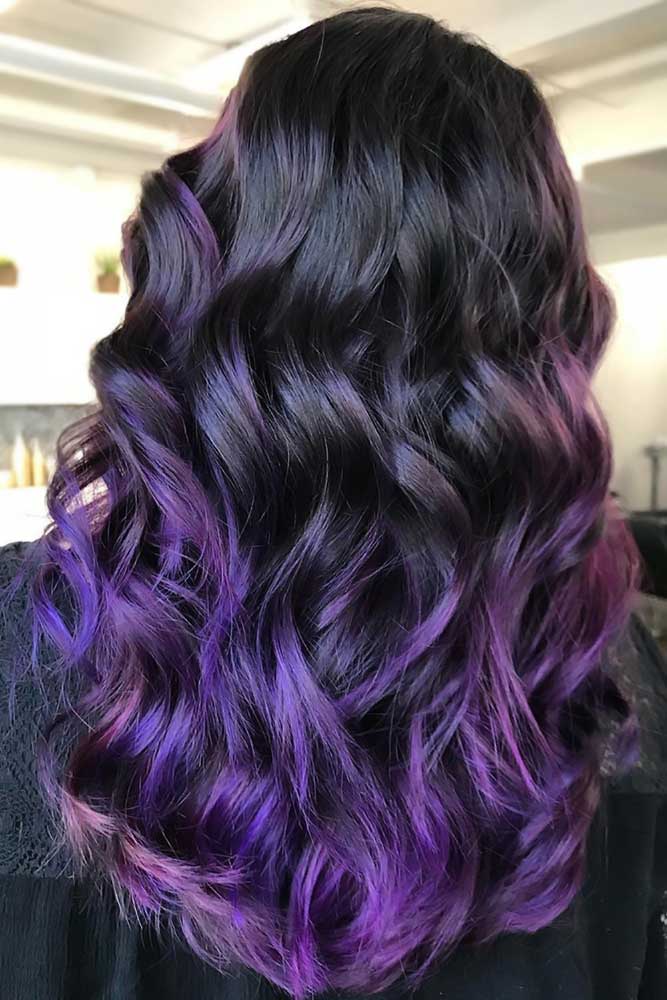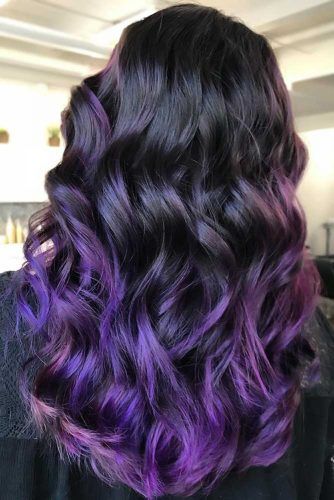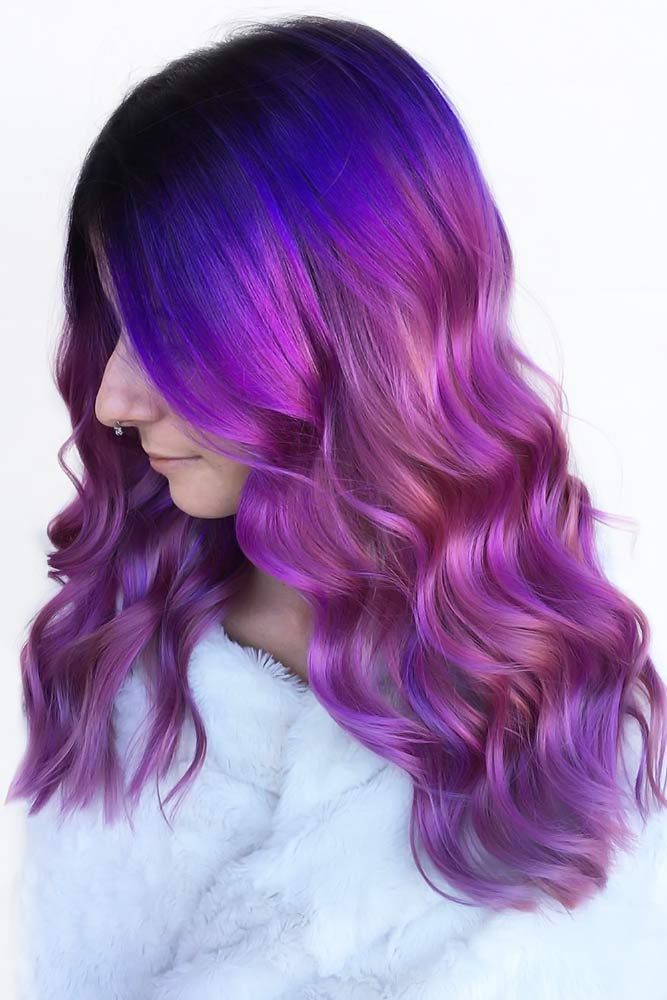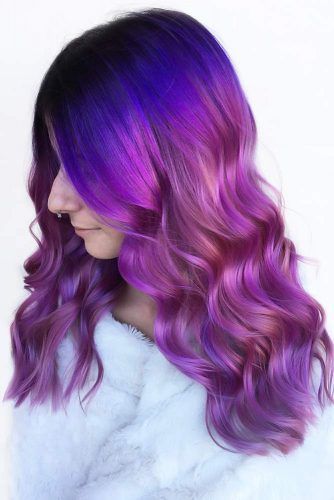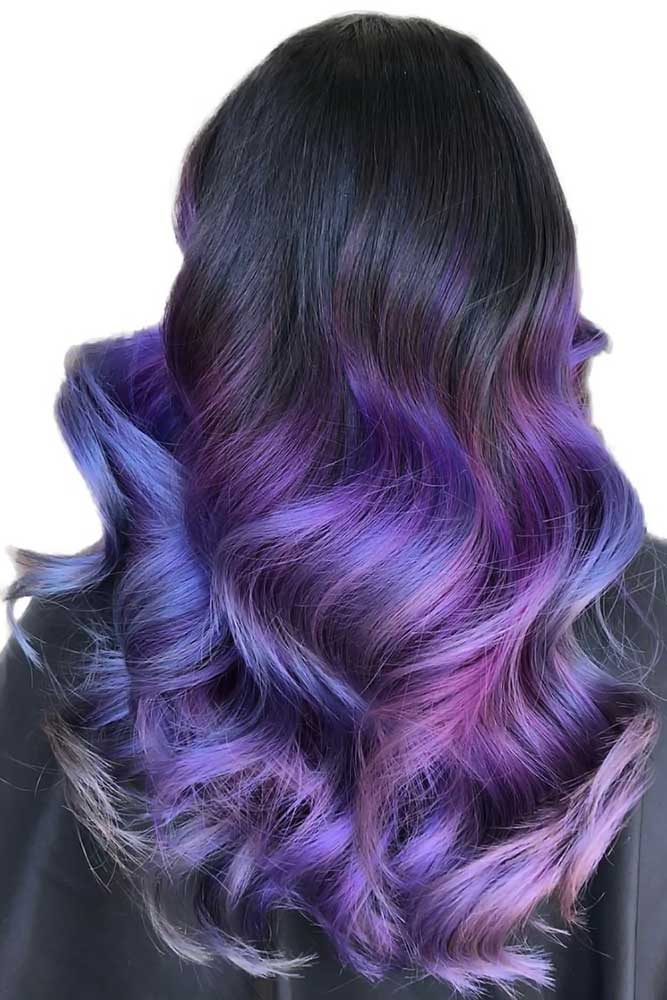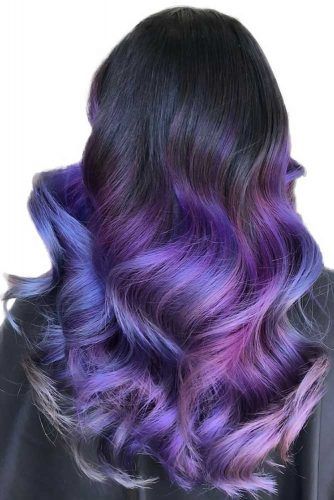 The overwhelming popularity of black and blue hair doesn't stand still, so meet another jaw-dropping trend that has already taken over Instagram and Pinterest. As it turns out, purple ombre hair looks unbelievably harmonic on black hair, giving it a seductive character and tons of dimension. The best thing is, it looks gorgeous no matter how drastic or subtle it is.
enable @nyane
ADVERTISEMENT ‧ CONTINUE READING BELOW