What do you think about short bangs? Or let us ask in slightly another way: what do you think about hairstyles that will never go out of style? Yes, this is the fate of bangs, they will always be in demand. Women always try to add something new to their styles from time to time, maybe it's time for little changes in yours? Or, to be more exact, for short changes. There's nothing strange about your will to refresh your look, and bangs are here to support all your desires: they are a tiny detail to your hairstyle that you will fall in love with.
Why are they so good? Well, they can create a totally new silhouette to your hairstyle. Isn't that great? Women with round faces can forget about face shape insecurities, as bangs are the magic that will wash them away. Bangs can make your face look younger, framing it in an amazing way. If these benefits are not enough for you, you should see the pictures we prepared: see the ways how bangs can change your life for the better.
Pixie And Baby Bangs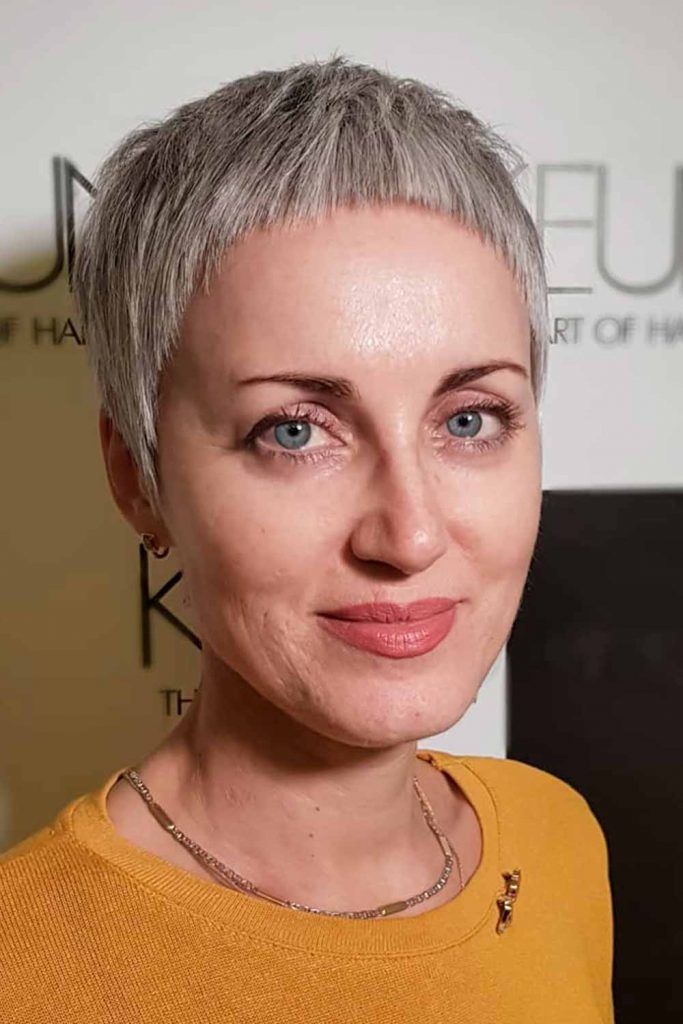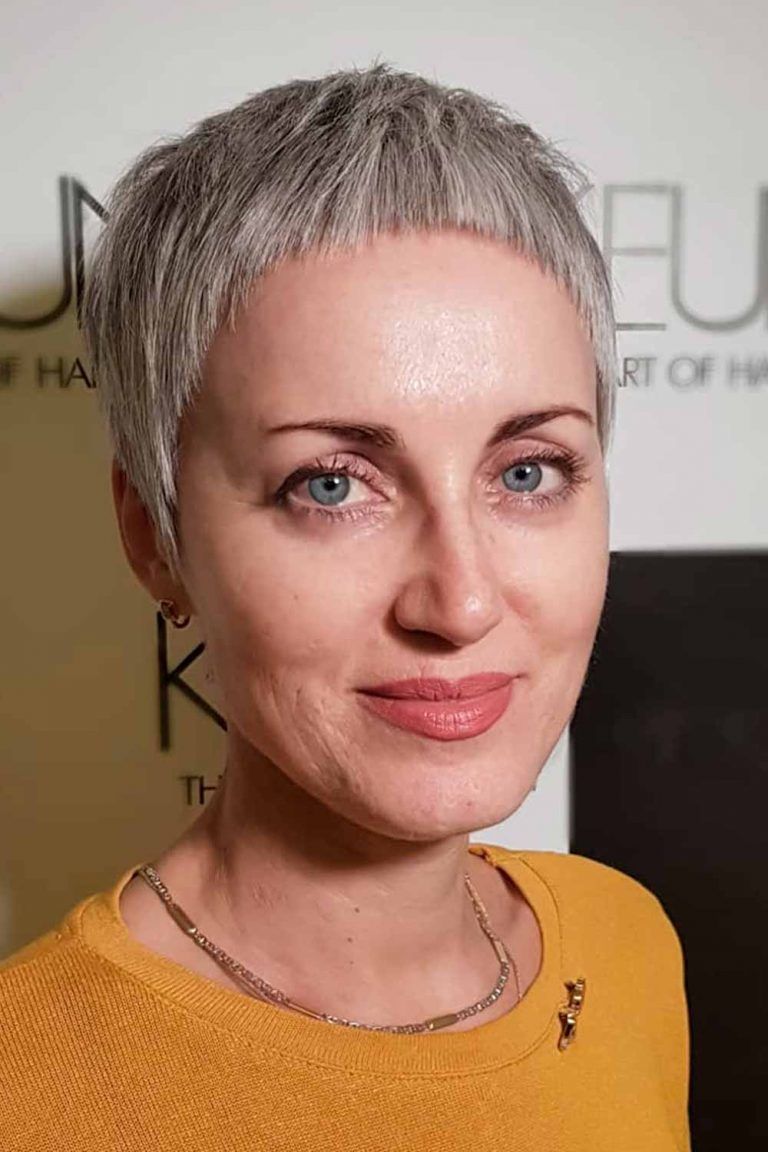 by @milonga_studio
Before moving to the pixies, we just want all women to know that they shouldn't try to figure out how to cut bangs themselves: any wrong move can spoil the whole hairstyle. We mean it! Of course, it seems so easy just to cut some length off your front locks, but trust us: a really enviable look can't be reached this way. So, how about you add some fringe to your pixie? There are thousands of fringe bangs hairstyles to choose from. Side swept bangs can be a good complement to your short hair cut. Pixies are meant for women who seek convenience in daily styling, but sooner or later even beautiful things become boring to us. And the only way to put an end to this boredom is to add something new: add bangs to your hairstyle. Look at these photos: imagine how awesome these baby bangs would look on your own hair.
Bob With Short Bangs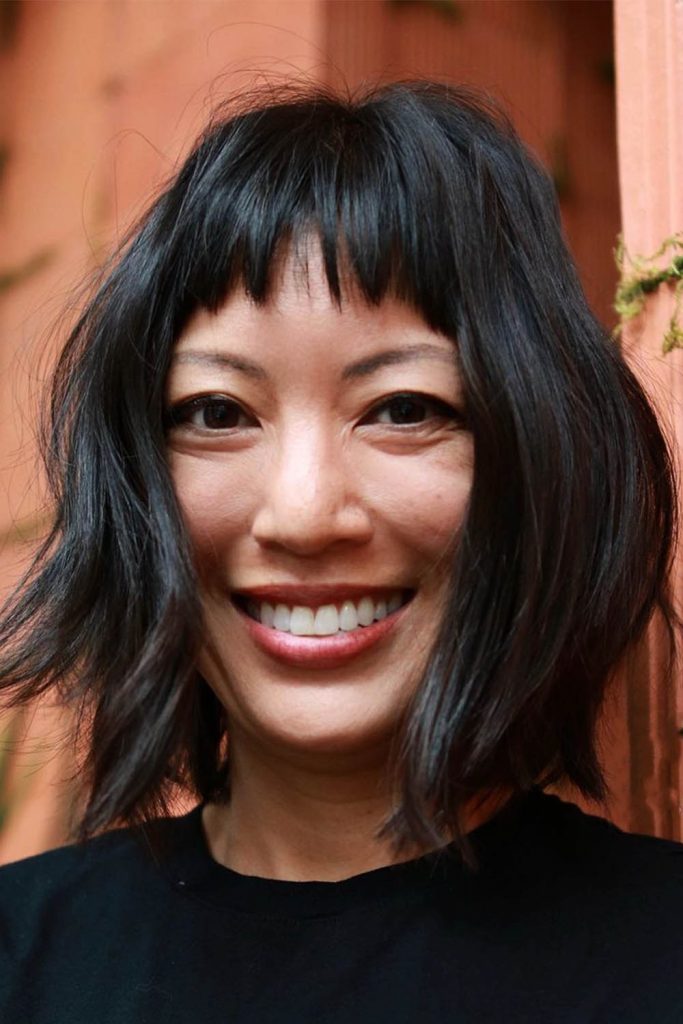 by @salsalhair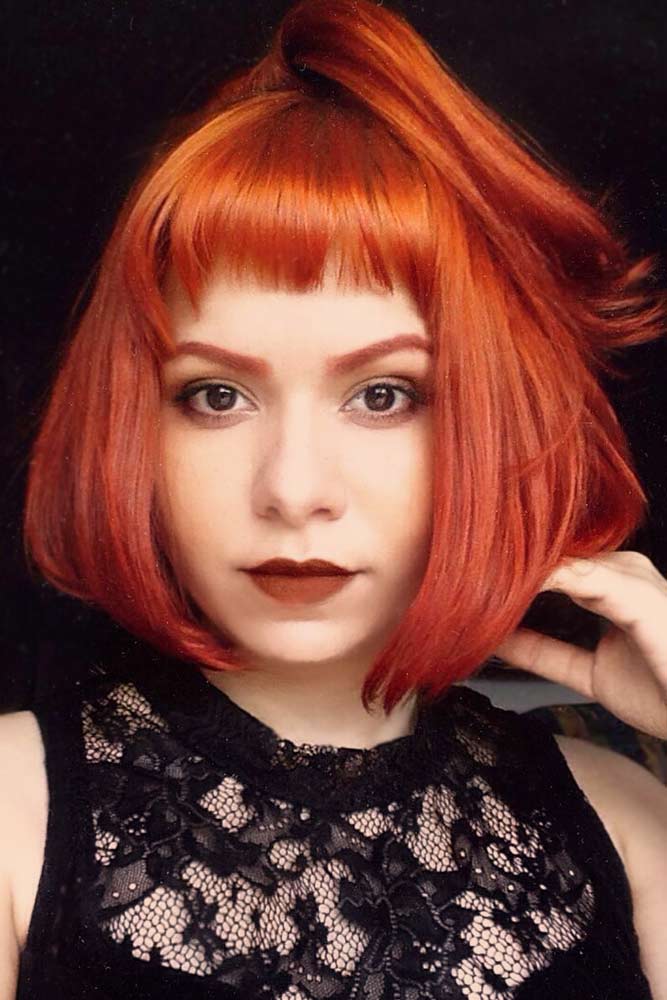 by @nessielv
Even though we already know that bob is just beautiful as it is, there is still something we should discover about this haircut: bangs and bobs form the most amazing and trendiest duo! There are some things that you don't even need to weigh up before giving a try, and short bangs with bob are a good example. Women that want to frame either long or round face will be glad to see how bangs can easily sort things out: bob will make your face appear less round, while short bangs will add some movement to your hair. Don't panic if you have very thin hair, there is nothing impossible about bangs: just opt for a texturized variant and enjoy your short fringe hairstyle.
Short Haircuts And Baby Bangs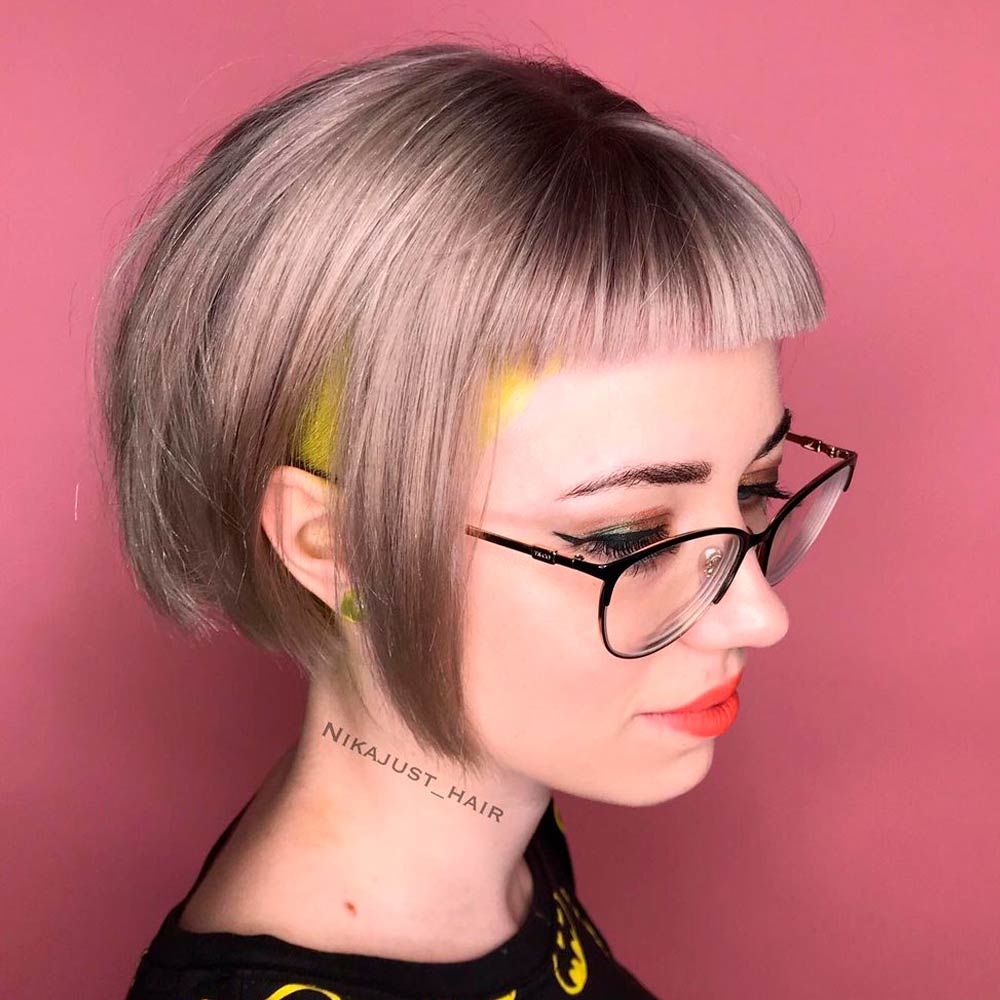 by @nikajust_hair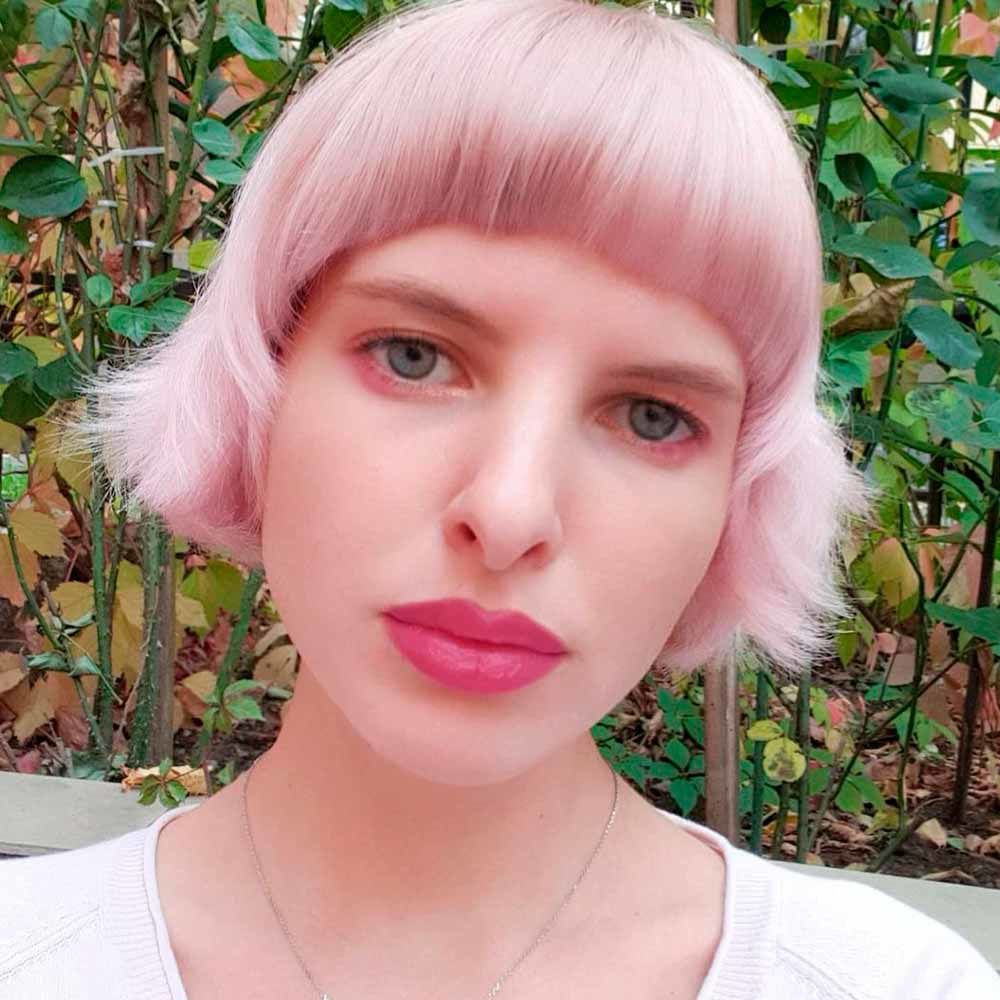 by @annaborovikk
Sometimes long hair can be very troublesome, and that's why we can let ourselves to get very short hair with bangs. Short hair+short bangs=love. And these pics are living proof: the short haircuts with baby bangs look very sassy and authentic! It becomes clear that with such hairstyle it won't be difficult to make our hair be on point. You can opt for a classic short haircut with bangs, for a short bob with voluminous crown, or for short fringe hairstyle: it's all up to your taste. A little tip for those who want to add some colors to their lives: ask your hairstylist to make a color graduation from your hair to your bangs. You won't be able to take your eyes off this lovely transition of colors. Needless to say, other people will feel the same.
Lob Hairstyles With Bangs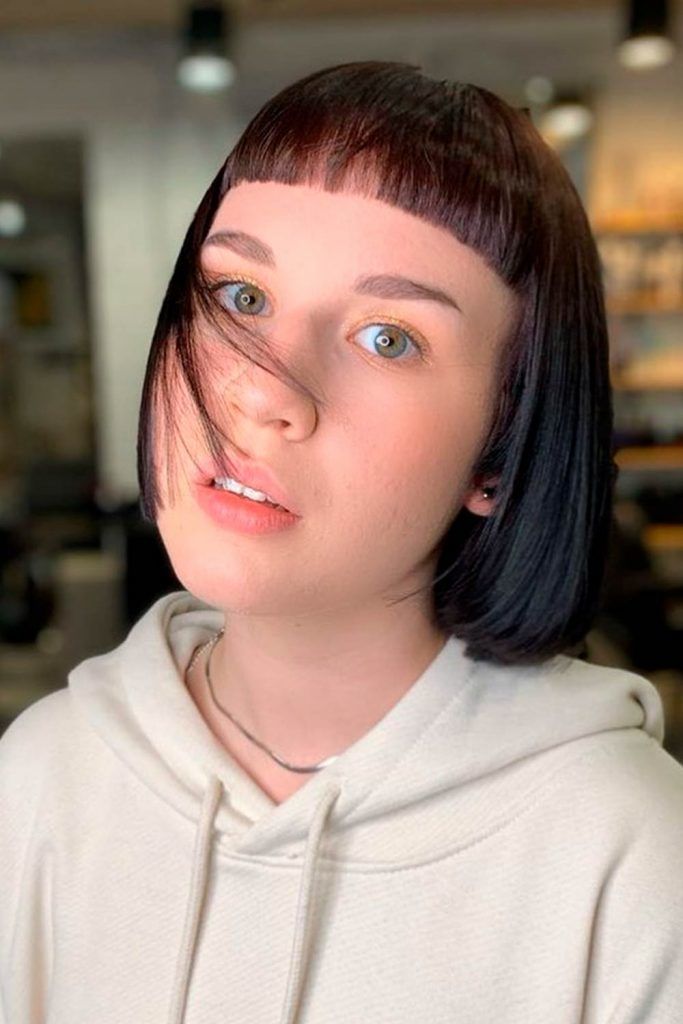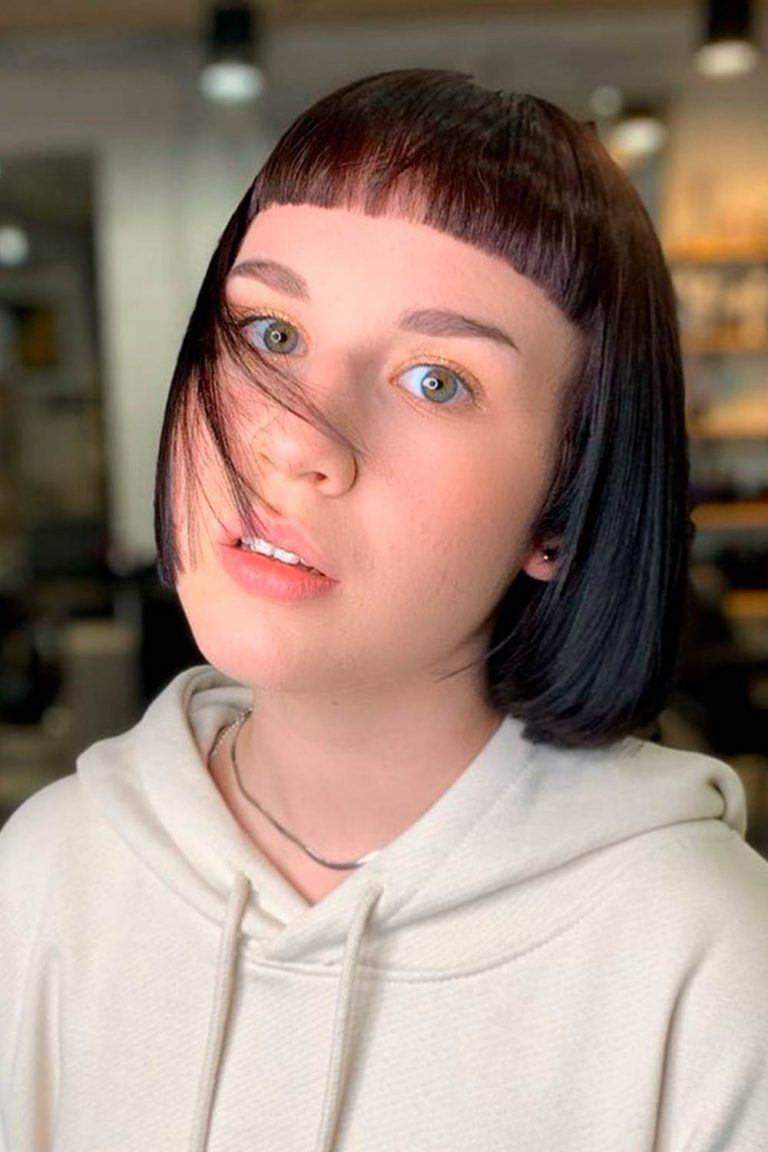 by @prohair_elena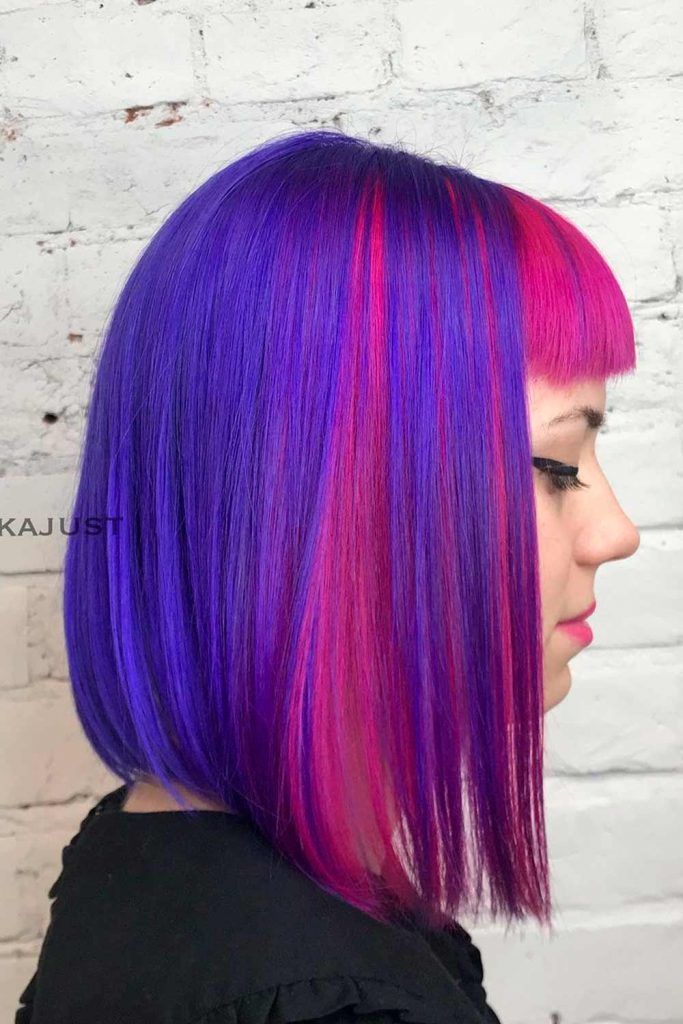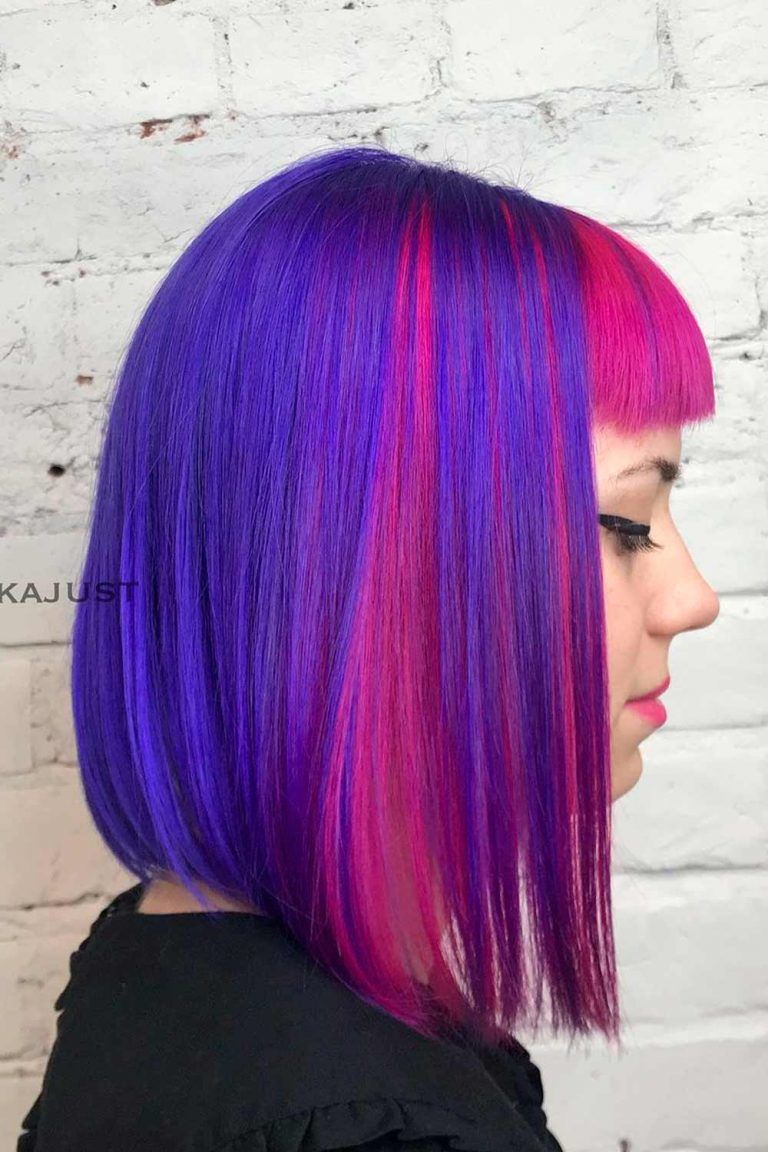 by @nikajust_hair
Do you know why women love lobs so much? They know the secret of versatility: they look flattering on any hair type and face shapes. Also, many women opt for this particular haircut when they decide to start growing their hair: the best thing about lobs is that they are good as they are, and the form they give to your hair is suitable for any hair length. So whether you are about to grow your hair or you just find this cut to be very attractive, you should combine it with bangs. This haircut is quite simple, so a fringe won't hurt anyone. It can be curtain bangs or any type of bangs you want!. Are you looking for a minimalist and elegant look? You are free to steal the looks you see in these photos.
Medium Hair With Short Bangs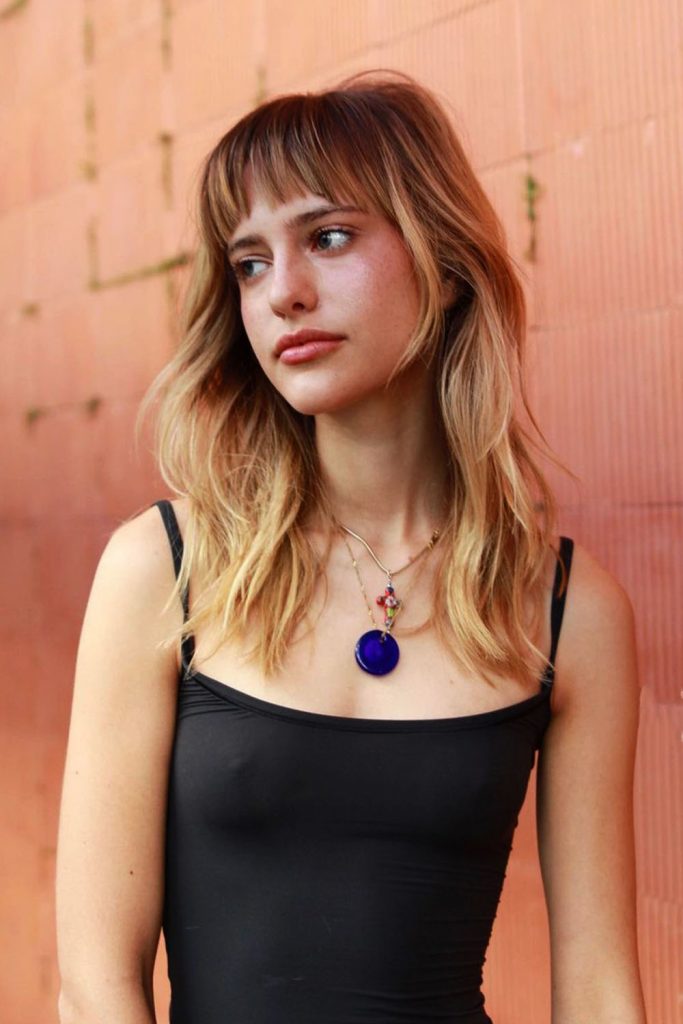 by @salsalhair
Medium hair also gets on well with bangs. The truth is, there is no hair length that can't be combined with these cuties. Sometimes it feels that medium hair is not the best one to sport, as there are many hairstyles that can be done on either long or short hair length. We just want you to know that this length is actually a happy medium, so don't give up if you run out of styling ideas. The best way to embellish your medium hair is to get yourself super short bangs! Believe it or not, but they will make you take a fresh look at your hair. Isn't that the effect you dream about? Remember: only hairstylists know how to cut super short bangs properly! It's cool to experiment with your style, but it's better to leave your bangs up to professionals.
Long Hair With Short Bangs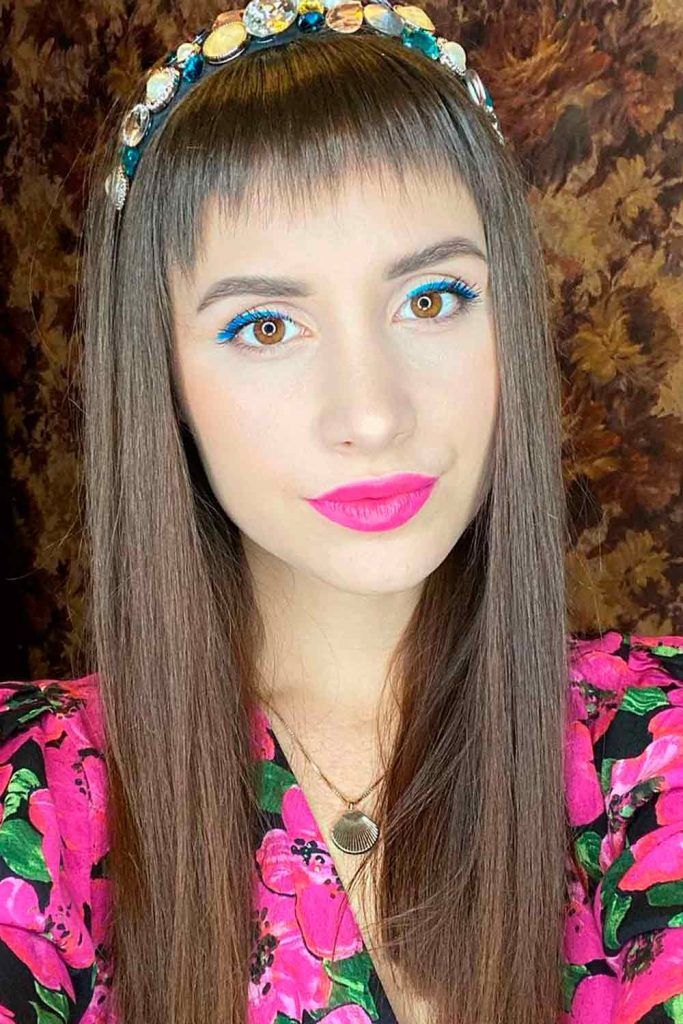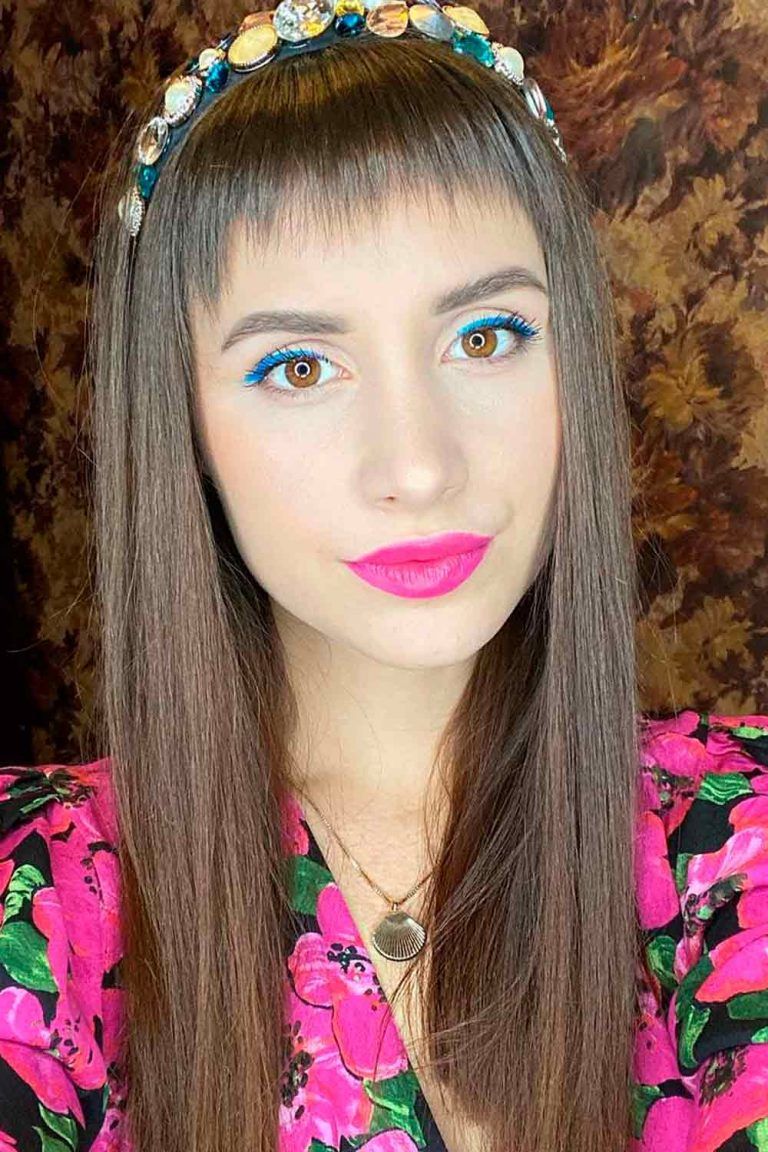 by @salsalhair
It's time to talk about everyone's favorite topic: long hair. There's no need to explain why people find long hair to be very feminine, as everyone knows that it's a beauty in its purest form. But we all need some changes, that's how our women's nature works. And girls who tried tons of hairstyles for long hair tend to cut it just to add something new to their life. Look at these pictures! How do you like the long hair with bangs and layers? We know, it looks unbelievable. These ideas are here to help you make up your mind: you don't need to say goodbye to your beautiful hair to meet some changes. You know what to do: just search the Internet for types of bangs chart, choose the best and call your hairstylist.
High Bun And Baby Bangs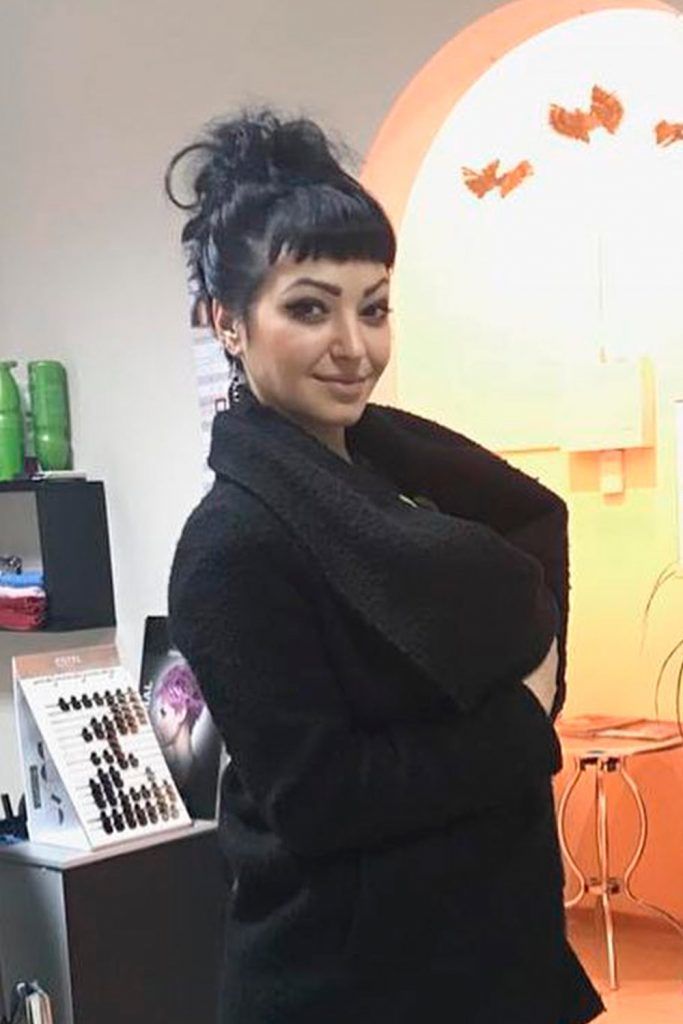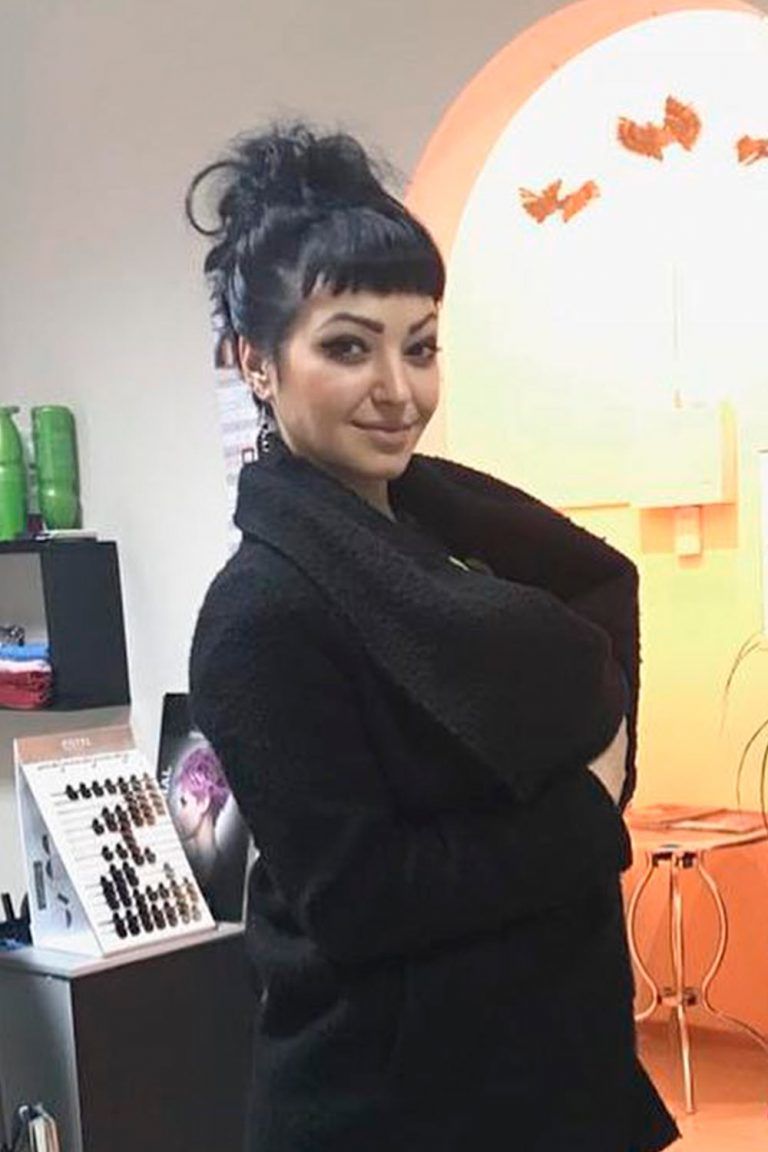 by @oxika888
Never forget about the power of updos! Let's be honest, they are the real heroes when we need to do something with our hair immediately: most of all they are totally easy to do, so there is no way they will take a lot of time. But the most important thing about them is that they look absolutely flawless. Look at these flattering high buns. They look so unique with these lovely bangs, don't you think so? Sometimes the easiest hairstyles are the best to sport in your daily life, and if you want to freshen up your casual look, short bangs will be in handy!
Baby Bangs For Every Hair Length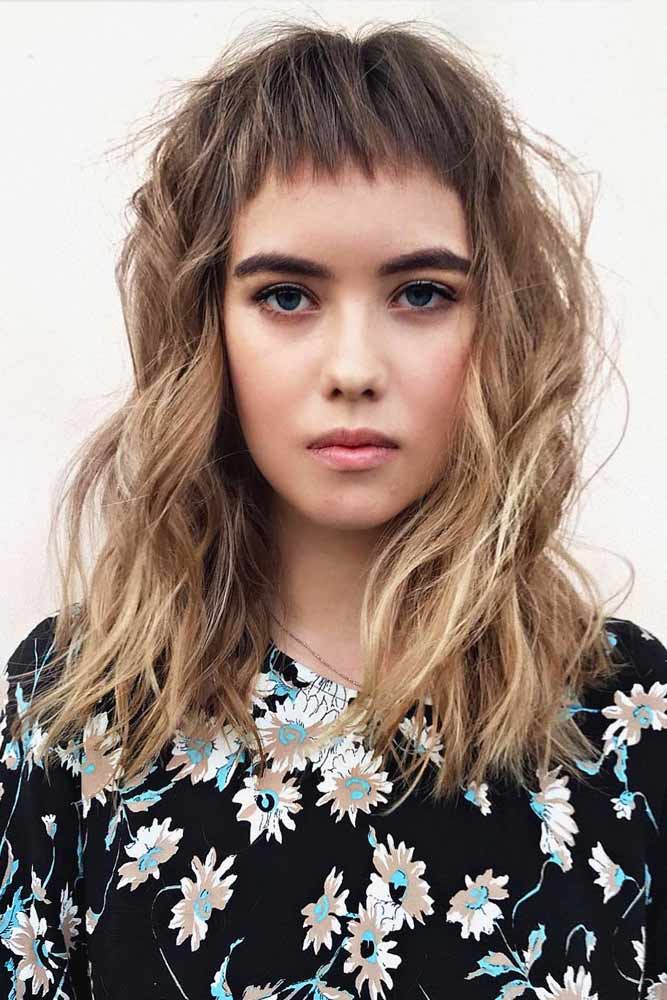 by @stebunovhair
Baby bangs may seem to be both a real commitment and quite a bold choice from the first sight. Some ladies just need some time to get used to the modern touches in trendy haircuts, and the main benefits of such a short fringe will do the talking. First of all, it's a flaw-concealing decision that both sets the balance to your face shape and keeps your beautiful brows open. Secondly, it can go well with any hair length, coming as an accentuating finish for a short pixie or as another flattering layer of a medium or long layered cut.
Different Hairstyles With Baby Bangs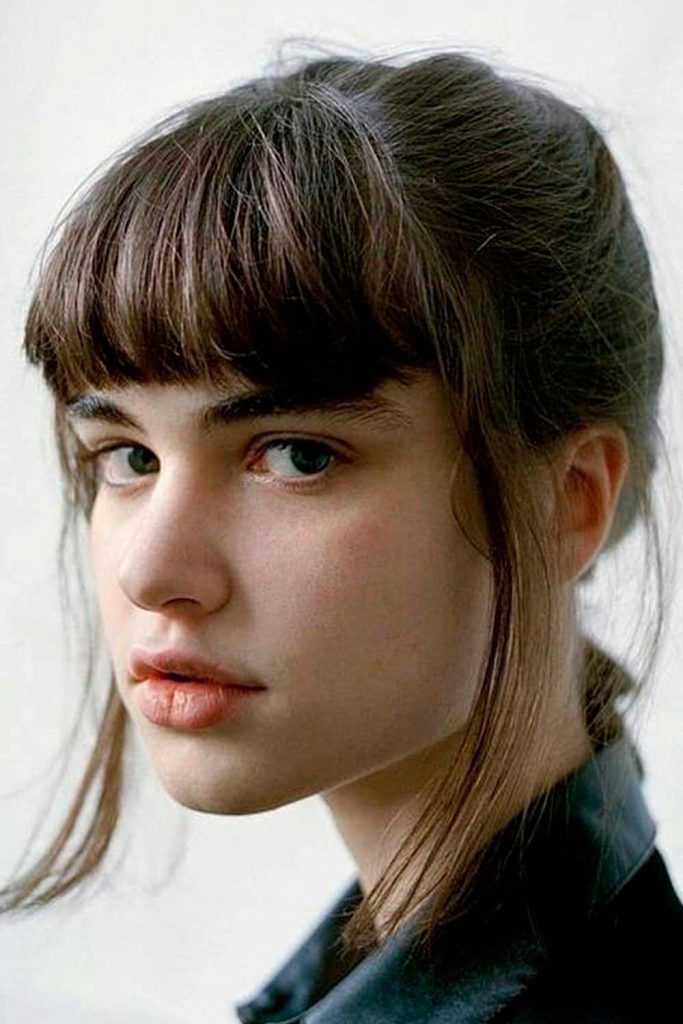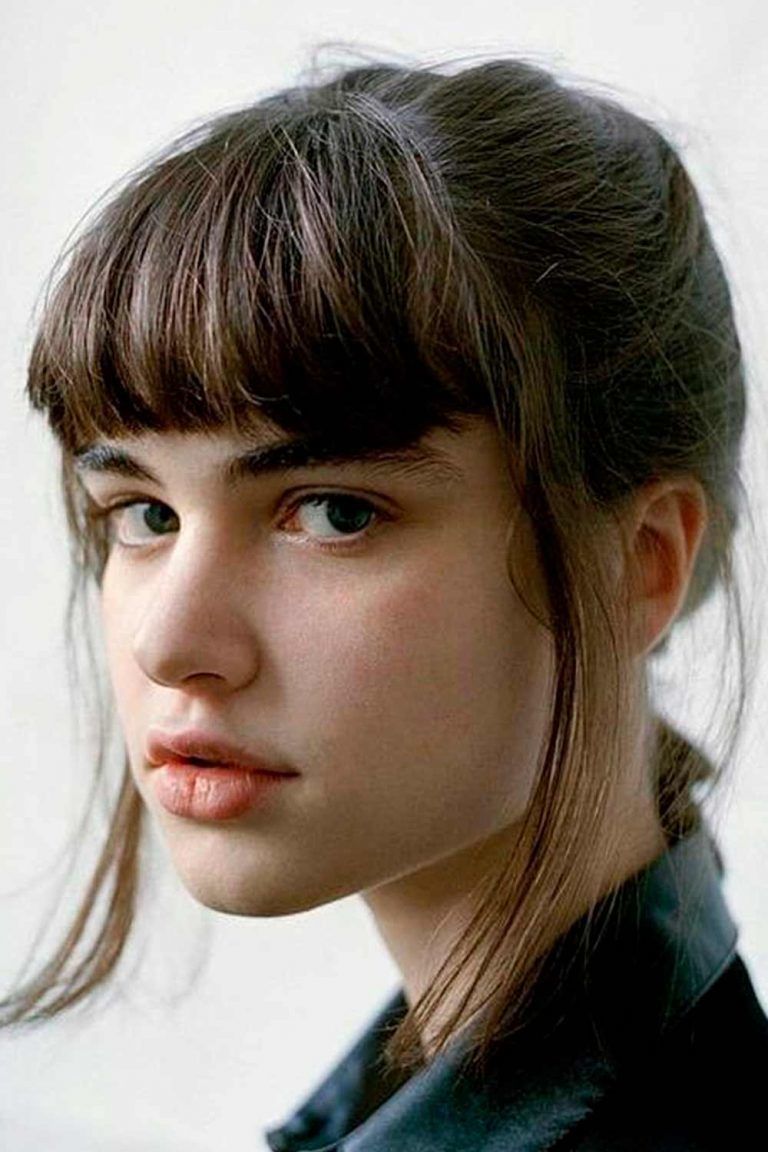 by @bangs_princess
Still not convinced about the versatility of baby bangs? Here are some ravishing ideas that you will love once you have a look at them! With a simple, minimalist fringe, any simple and familiar hairstyle can show up in a new, fresh perspective. It can be a high ponytail, double space buns, and whatever you want! As for your bangs, you can play around with their texture too! Thick, choppy or blunt: which one would you like to see in the mirror?
Mullet Haircut With Baby Bangs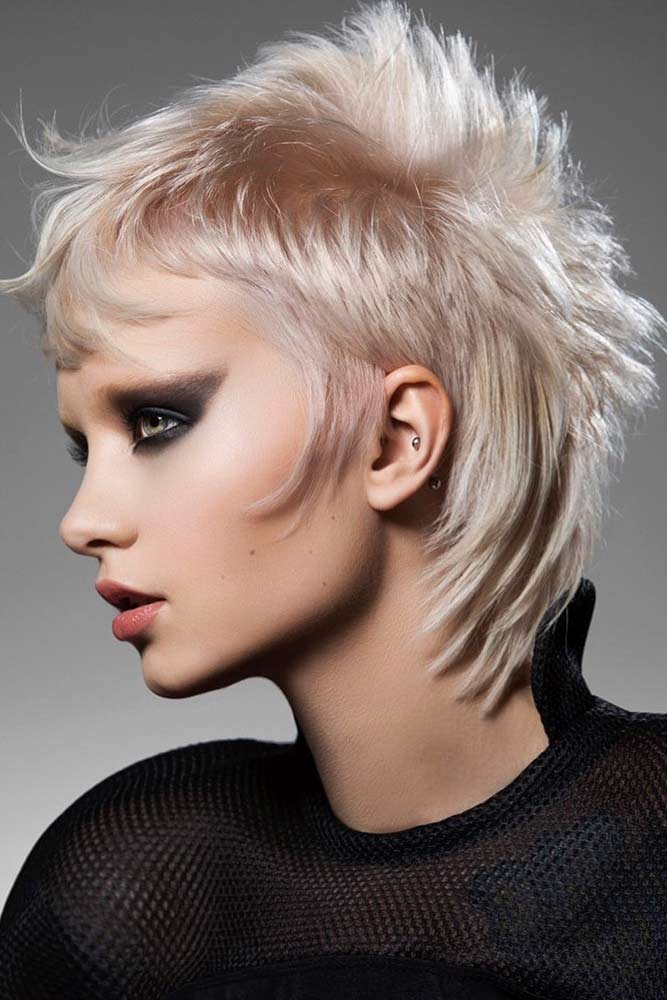 by @blackstyle_peluqueros
You may remember the Mullet haircut from the restless punky 90s'. And yes, you're correct: it's a men's haircut. However, as time goes by, we realize that trends born in the world of fashion have no bounds but lots of faces. Well, this haircut is no exception. In men's fashion, the Mullet is also called "business at the front, party at the back" for its classic restrained front and long, carefree back. As it turns out, the feminine version of the classy men's trend is totally hip and goes ravishingly with baby bangs. You can regulate the transition between the front and back portions, as well as play around with various lengths. The best thing is, this cut looks equally fab on bobs, shags, and longer cuts. Make sure to spice it up with layers, and tousle up the top to enhance the movement and dynamics of this amazing cut.
Are bangs in style right now? We suppose that you already know the answer. Just keep in mind: trends never lie. Bang on! Your perfect bangs are waiting for you.
FAQ: Short Bangs
What are short bangs called?
This bang trend, whether you call it cropped bangs, micro fringe or baby bangs, has become trendy in 2020. These bangs are amazingly short and graze the forehead.
Will short bangs suit me?
Bangs can work well with your facial shape. Choose thick, side-swept bangs cut at a steep angle instead of simple straight bangs. Don't cut your bangs too short for these face shapes – they can pull your face down. Choose lengthy, thick bangs that reach from just below the forehead to mid-eyebrow.
How can I cut my bangs too short?
Lengthen your bangs with a flat iron. Because of their length, short bangs tend to stick out.
Fix your bangs on top of your head.
Wear headbands.
Just accept the fact that your bangs are too short.
Was this article helpful?