Remember how many times you wanted to learn how to cut bangs but something always stopped you? When it comes to dealing with your hair, you know that you have to be as careful as possible, that's why we stay away from self-made haircuts. And we understand it: you want your hair to always be on point, so it should be in good hands. But, actually, there is something that you can do with your hair yourself.
How about you to beautify your haircut with side swept bangs? There's no need to tell you how popular they are. These cuties can cover our flaws, frame our face, and create an absolutely new silhouette to our daily look. What if we tell you that there are tutorials that will clearly show and explain how you can get them at home? Sounds like empty promises? Well, once you have a look at the guides we prepared, you will change your mind.
No matter what hair type you have, bangs never care about such things. It's time to say goodbye to your regular hair cut and open your heart to the eternal beauty of a fringe!
How To Cut Bangs At Home
How To Cut Side Swept Bangs

Credit photo: youtube.com/Stella Cini
Can't even imagine how to cut side swept bangs for the first time? Don't you worry, girl! So that your experiments will not result in a bad haircut, we got your back. It's not going to be like the first pancake. Side swept bangs are a tiny detail to your hairstyle that can change your look completely. If you want to take a fresh look at your hair, follow these steps:
Section the hair you want to cut, calming all of your hair back.
Now, part it down the center.
Create a triangular part, it will become bangs soon.
For a triangular part, use the point where your forehead slopes down and top two points of the forehead.
Make sure that the rest of your hair is pulled back.
Cut your bangs diagonally, in sections.
Remember that your shears should move perpendicularly to your hair when cutting.
Once you finished cutting all the sections, check if there are no uneven ones.
Enjoy your new style!
How To Cut Blunt Bangs

Credit photo: youtube.com/Stella Cini
There is no guide easier than this one. If you've always wanted to know how to cut bangs at home, this is your chance to try it. Those who are into classic bangs will like the idea of blunt bangs. Let's see how you can do that!
Calm all of your hair back and section off the hair you are about to cut.
Part it down the center.
Create a triangular part, this section should match with the corner of your eye.
Then, divide your bangs into 1" sections.
Start cutting at the bottom one.
Make sure that you hold your scissors properly: the scissors go upright. Then you should line them up with your hair before cutting.
Cut less and leave more hair to have a clear picture of your bangs and be able to correct possible mistakes.
Be patient!
Cut your bangs gradually, straightening them with a flat iron from time to time, to make sure that all your hair is the same length.
Look in the mirror and smile to your bangs!
How to Cut Long Bangs

Credit photo: youtube.com/Farah Dhukai
If you feel that you don't want to say goodbye to your long hair, and you just want to frame your face a bit, it's essential for you to get to know how to cut long bangs. Bangs are not always about cutting your front hair short, they are a salvation for those who want to beautify their face shape. Follow these steps to see how it works:
Do a nice, clean middle part before cutting your bangs.
Go 2" up from your forehead to create a rectangular section.
Take the hair that is not in your front section and tie it back so it's out of your way.
Now, create half a triangle on each side from the top part of the 2" section, so that you have a full triangle in the middle.
Make sure that your triangle is as even as possible.
Take your comb and comb through the triangle, holding it between your two fingers.
Cut your bangs at the point you like!
Elevate your bangs a bit to add some dimension.
To blend the lengths, brush all of your hair down and pivot it lightly, taking the very inside of your blade.
Keep cutting until it's perfect for you.
Once you see that your front hair is blended perfectly, be ready to flaunt with your awesome bang.
How To Get The Perfect Wispy Bangs

Credit photo: youtube.com/Harmonize_ Beauty
If your hairstylist says that cutting bangs yourself can lead to real catastrophe, he or she is right. One wrong move can turn into a shame that will need months to regrow. But it's actually possible to get bangs at home, and a comprehensive tutorial is key. If you follow these steps and work carefully, you can get yourself wispy bangs without spending money on a salon.
First off, part your hair in the way you usually do it.
Separate off a very small section from the front and clip off the rest of your hair.
Pull the separated portion forward and clamp it with your flat iron once.
Repeat the same steps, working with small portions of hair, until the front section is fully brought towards.
Now, part the front whatever you want to part it.
Take a small piece of hair and cut it gradually, holding your scissors down and at an angle. Make sure that they don't close all the way; you should perform small quick movements that get a lightweight texture in result.
Repeat the same steps with the rest of the hair you want to transform into bangs.
How To Cut Curtain Bangs

Credit photo: youtube.com/Chloe Gillian
Wash your hair before you proceed to curtain bangs creation.
Blow-dry your bangs well.
Part your bangs right in the middle so that you have two even sections.
Secure the rest of your hair.
Make sure that your bangs create an even triangle before you start to cut.
Use either texturizing or regular scissors.
Bring in one part of your bangs to the front so that you can see clearly where to cut.
Start moving from up to down, cutting smaller sections to achieve the perfect result.
Both parts of your bangs should be even and should form a kind of diagonal line when you bring them up to the front.
You can measure both sides by bringing them to the front and then trim those parts which seem to be uneven, if any.
Shape the bangs using a flat iron, just curl the hair under lightly. Perfect curtain bangs are ready!
Hairstyles With Bangs
Long Side Bangs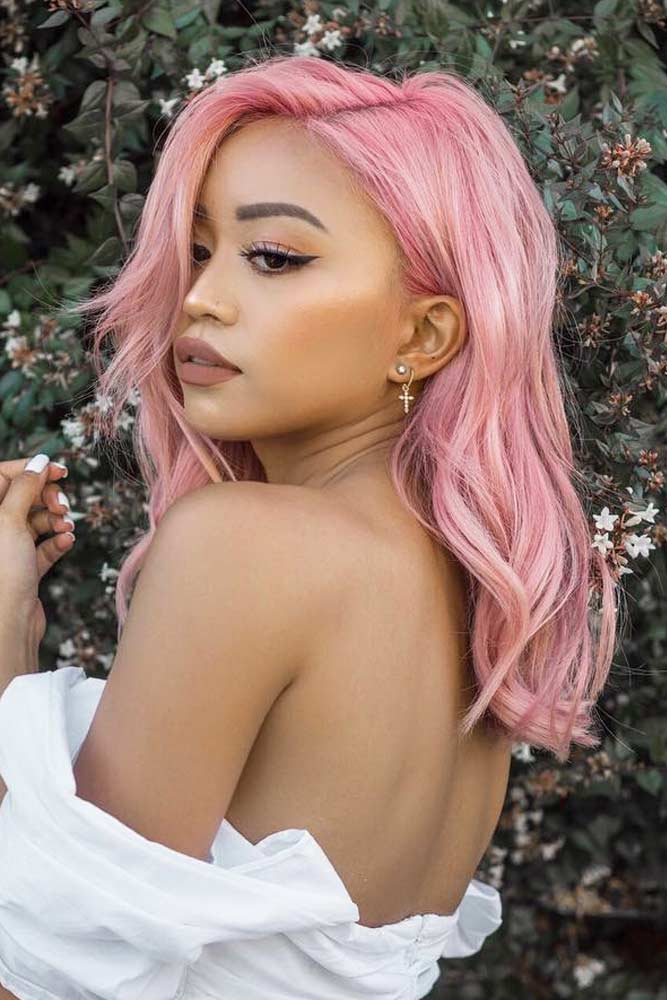 Credit photo: instagram.com/paudictado
Long side bangs can give an unbelievably volume-boosting, and, most importantly effortless effect. Such a fringe will naturally melt with the rest of your hair, giving you a framing touch and some more room for root lift.
Straight Thick Bangs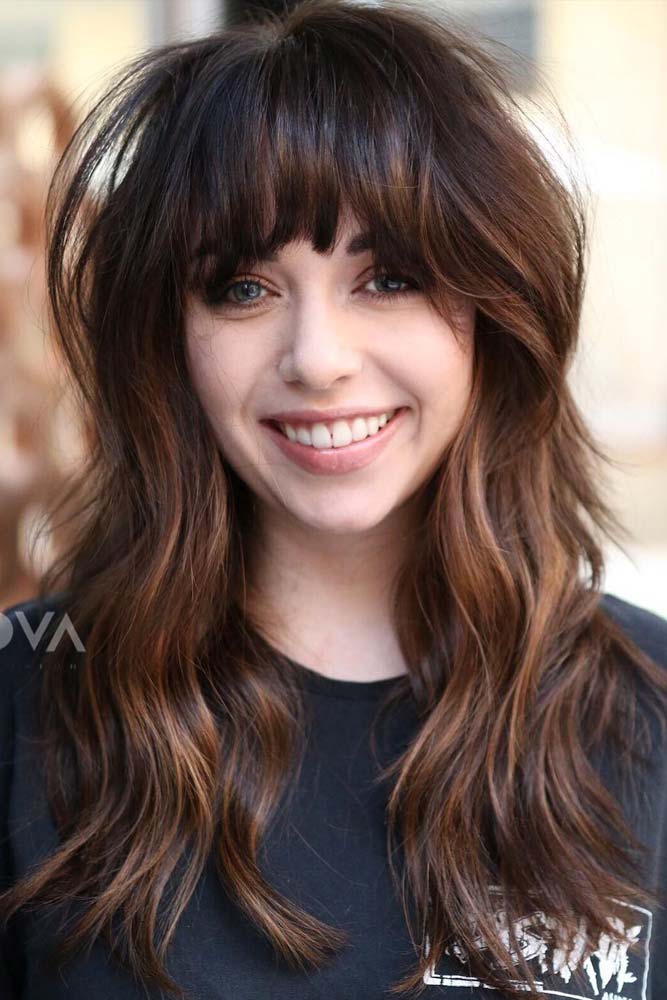 Credit photo: instagram.com/mizzchoi
When all you want is to change up the silhouette of your face so that it doesn't put your broad forehead in the spotlight, look no further than thick and straight bangs. Not only do they frame up your face in a flattering way but also give a pleasant balance to the overall texture.
Wispy Bangs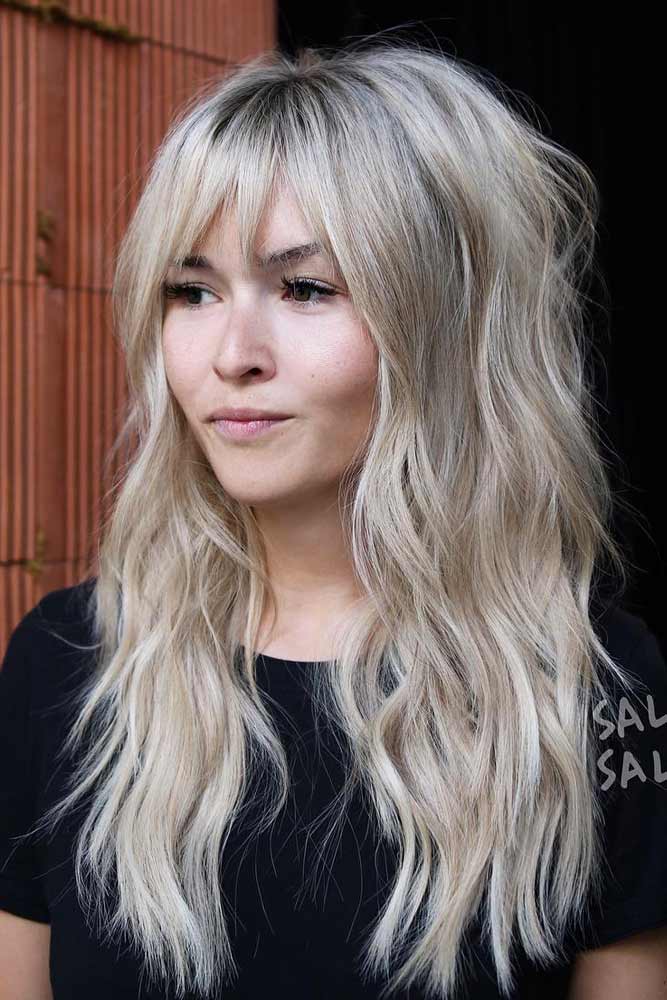 Credit photo: instagram.com/salsalhair
Wispy bangs are so lightweight and airy that sometimes they are hard to notice. And that's the point! You can add some volume to the sides and hide up your forehead flaws while keeping your awesome brows open.
Blunt Bangs
Credit photo: instagram.com/fameho0ker
Blunt bangs are something that every teen girl should go through. This idea is usually chosen by kids and teens as it gives a very youthful, charming look.
Baby Bangs
Credit photo: instagram.com/salsalhair
Baby bangs have become another trend of now. As the most modern way to wear fringe, these cuties can give a nice finish to a hairstyle, making it appear in a new light. It's also a good idea for ladies with prominent foreheads, as they can hide up the stand-out portion without overlapping their brows. As the variety of fringe bangs styles is so wide, you will easily find the one that flatters your facial traits most.
Curtain Bangs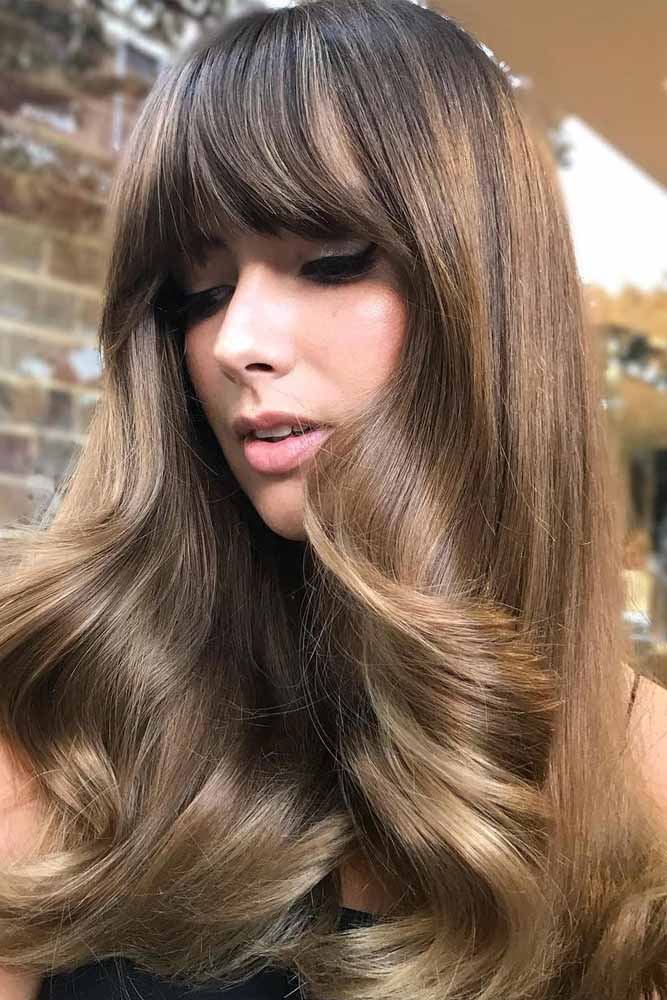 Credit photo: instagram.com/hairbytaylahjones_quecolour
Curtain bangs seem never to lose their popularity. They've been popular since the stylish 80's when ladies loved to wear flexible and practical hairstyles. This time, the fringe is pretty full and thick, yet, its curtain-like body lets you to either open it up or sweep to the side.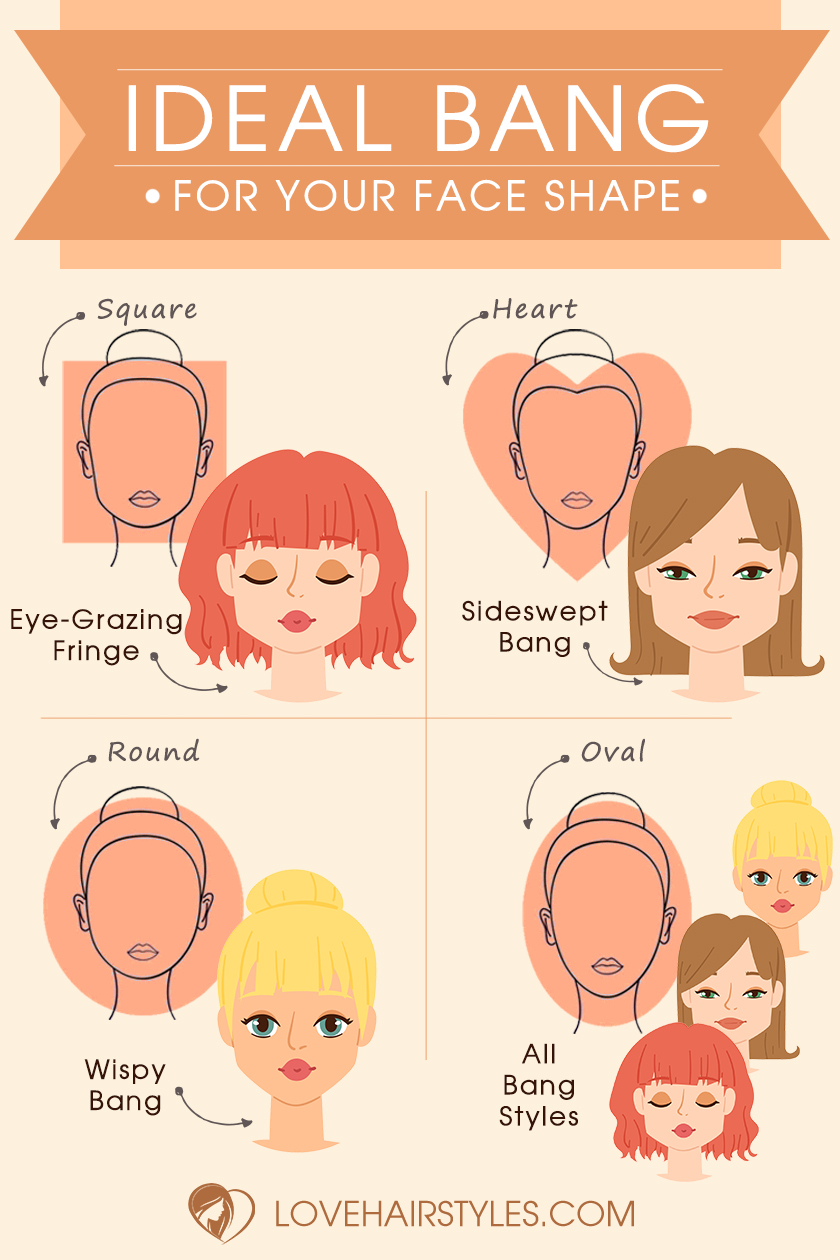 FAQ: How To Cut Bangs
Should bangs be cut wet or dry?
Don't let your hair become wet. Before cutting your bangs, make sure they're completely dry. Hair that is wet is longer than hair that is dry. If you cut your hair when it's damp, you're more likely to cut non-bang hair. Make sure your fringe is even and pulled down in front of your face.
How do you blend bangs in your hair?
Integrate your bangs into your hair by taking your hair up and layering the length around the face. If you love the length and don't want to cut it, consider Hidden Crown Hair clip-in extensions to blend the front portions.
Can I cut bangs with dirty hair?
If you cut your bangs when they're damp, you'll get a follicular version of what is often called a shrinkage. So, cut your bangs while they're still wet, and they'll be a lot shorter after they dry.
REFERENCES: