Ash blonde and silver ombre hair styles are almost new trends in the beauty world. They have entered this scene not a long time ago but are already admired and worn by a lot of celebrities, beauty gurus, and fashion bloggers. With these color tones, your hair looks sterling, gilded and with metallic shine. It will definitely give you the magical feeling of fairy tales and elves. This popularity took everyone aback.
Amazing Silver Ombre Hair
Source: kirstenzellers via Instagram
Grey ombre hair became a huge trend. It is a trendier substitute for regular blonde ombre hair. It was a great obsession in every corner of the world. Some women opt for unnatural bold colors for ombre, and some choose sophisticated faded grey color.
Silver Ombre Ideas On Long Hair
Source: lo.reeeann via Instagram
Some people think that ash blonde ombre hair looks like you are more than 60 and started turning gray. It is definitely a wrong belief. This shade of grey is totally different, sophisticated and rich. Wear bold lipstick or makeup with it.
Grey Hairstyles
Source: dayanacrunk via Instagram, alishajaredhairartistry via Instagram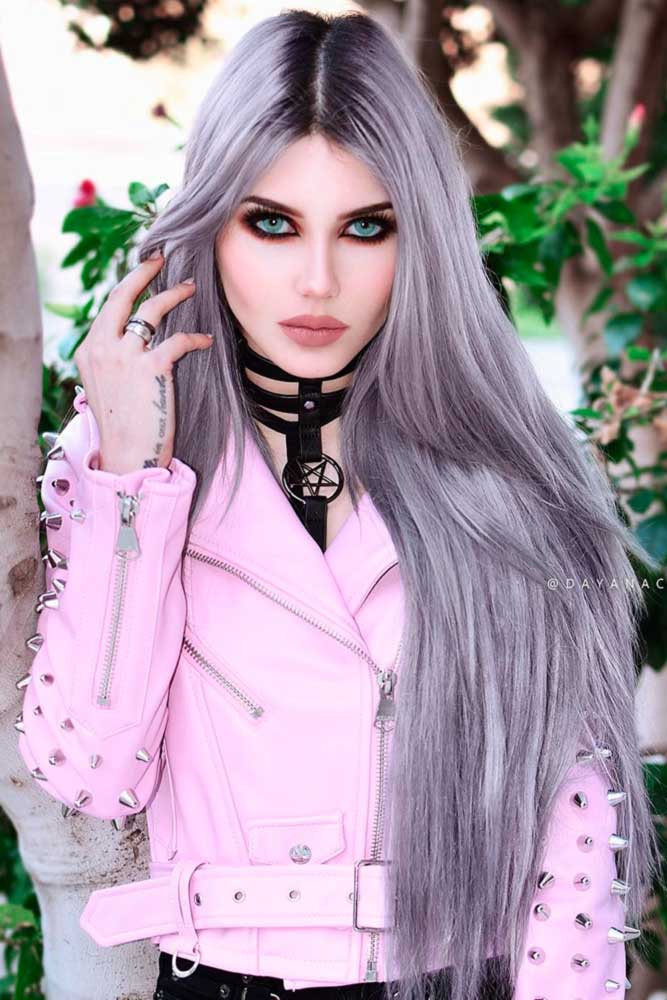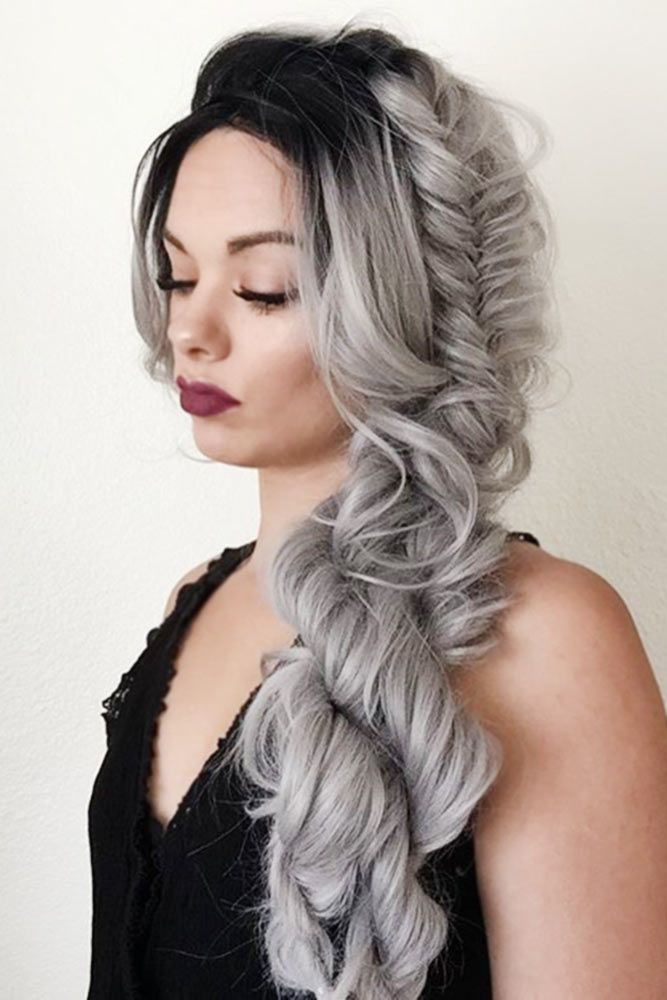 Silver ombre is not only for some wild and rebelling teenagers who want to stand out from the crowd. To create a kind of reserved look, opt for a light hazel color for your roots that will flow into icy or ash blonde on the bottom part of your 'do.
Cute Silver Ombre
Source: beautymarkedbysarah via Instagram, georgepapanikolas via Instagram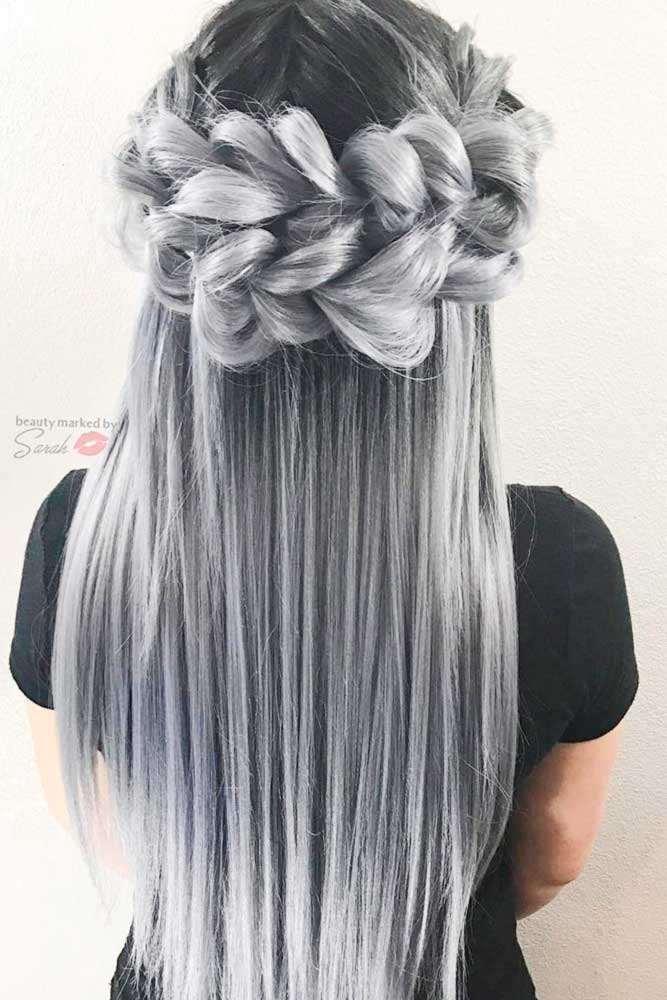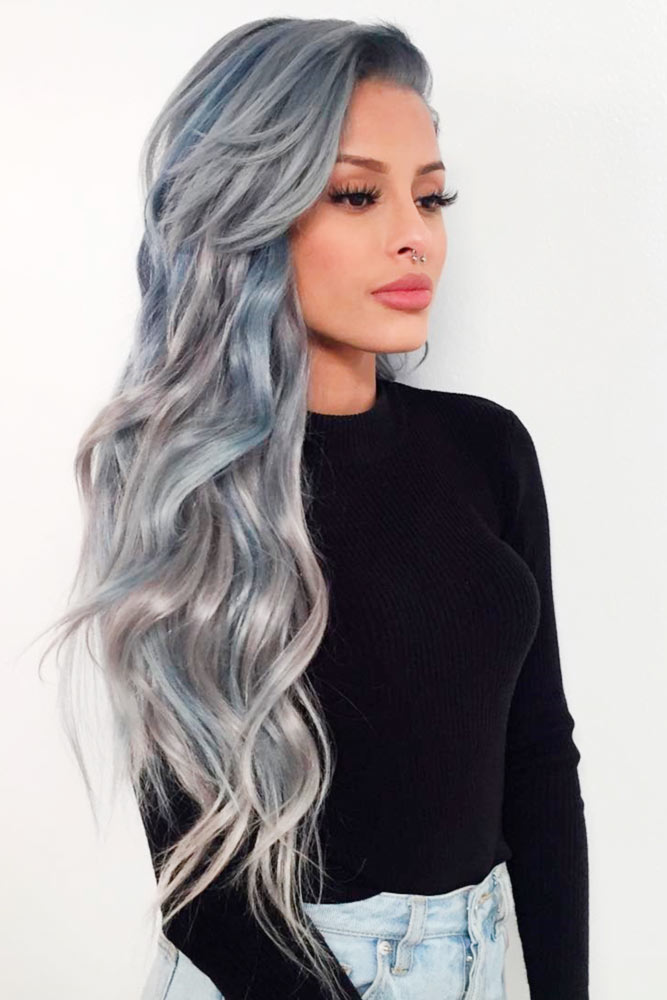 Natural dark roots are totally wearable nowadays. However, these roots do not seem to be grown out. And it is the difference. How is it possible? A soft gradation between super dark and blonde or silver makes it invisible.
Mind-Blowing Grey Hair
Source: _heyhelena via Instagram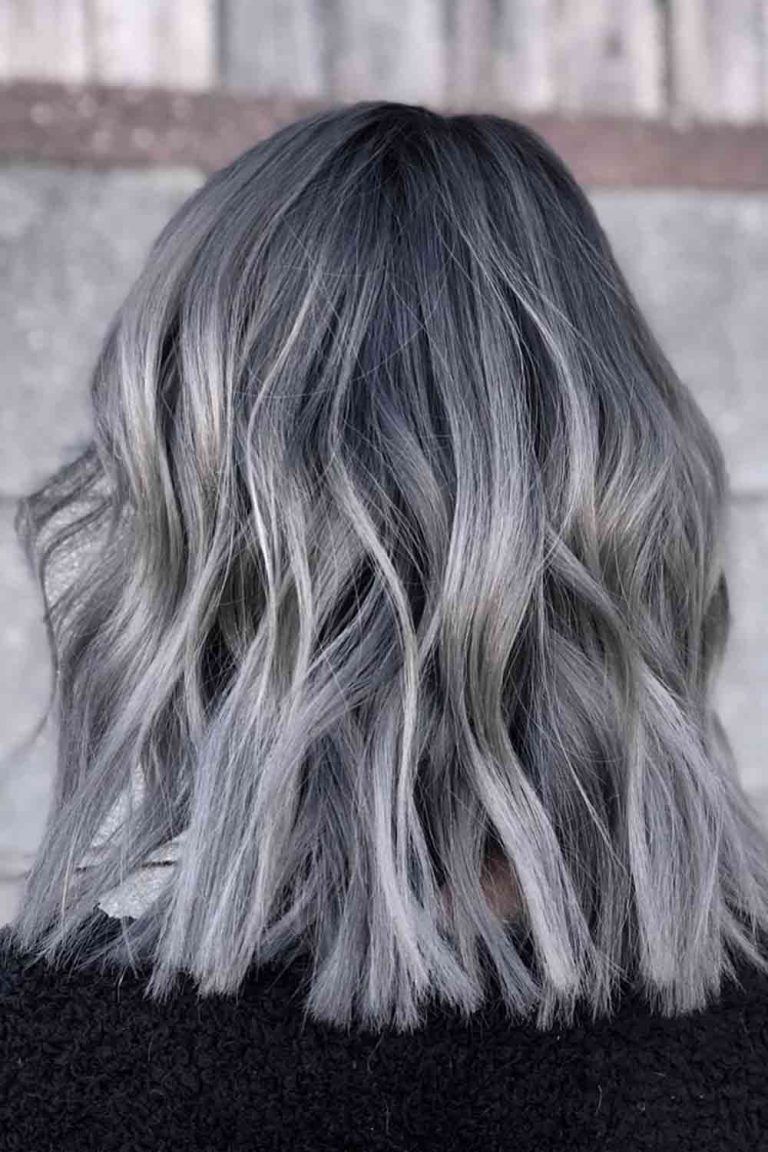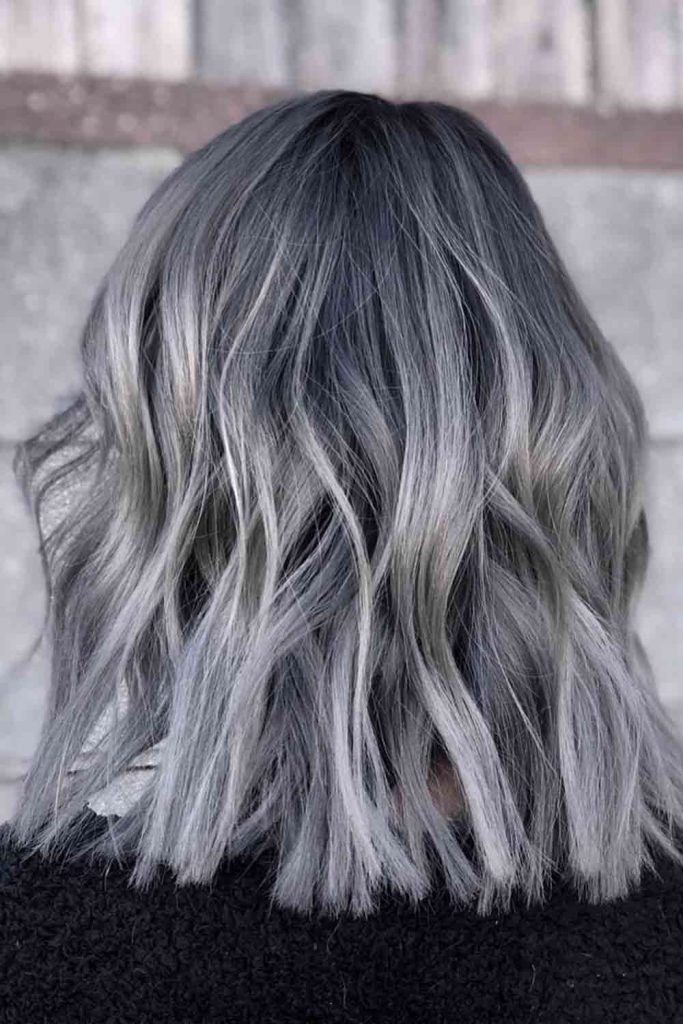 Owner of black hair? Silver ombre will look great on you, too. Even dark ash blonde will be way too dramatic combined with black hair. The shades of charcoal on the bottom part of your hair will create a very subtle and soft transition of colors.
Sexy Silver Hair
Source: alexisbutterflyloft via Instagram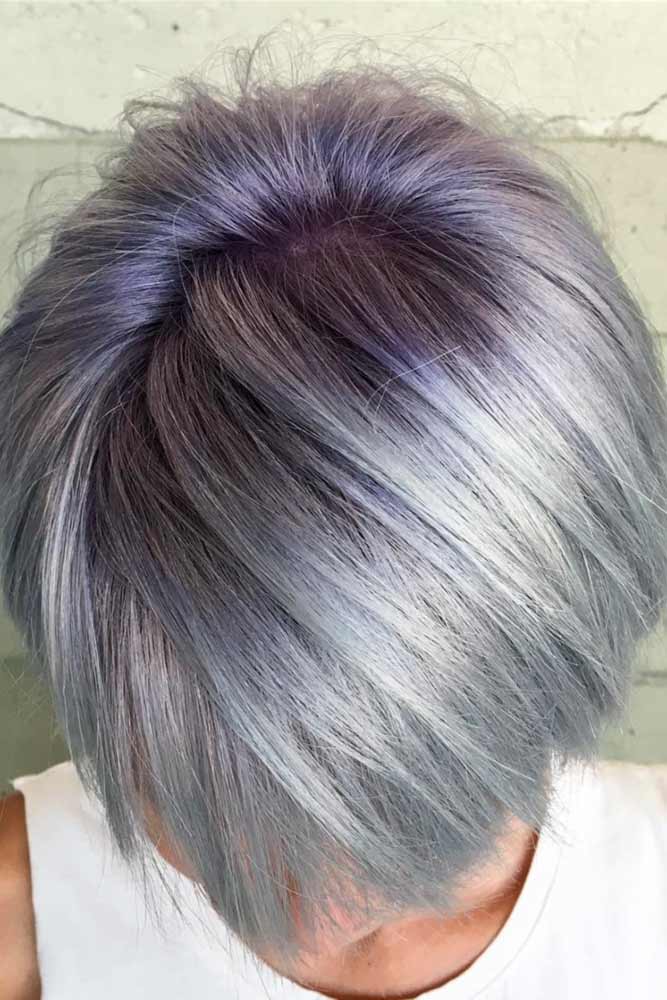 Who said that silver hair is boring? To the contrary, we think that it is really daring and fun.
Fantastic Grey Hair
Source: adlydesign via Instagram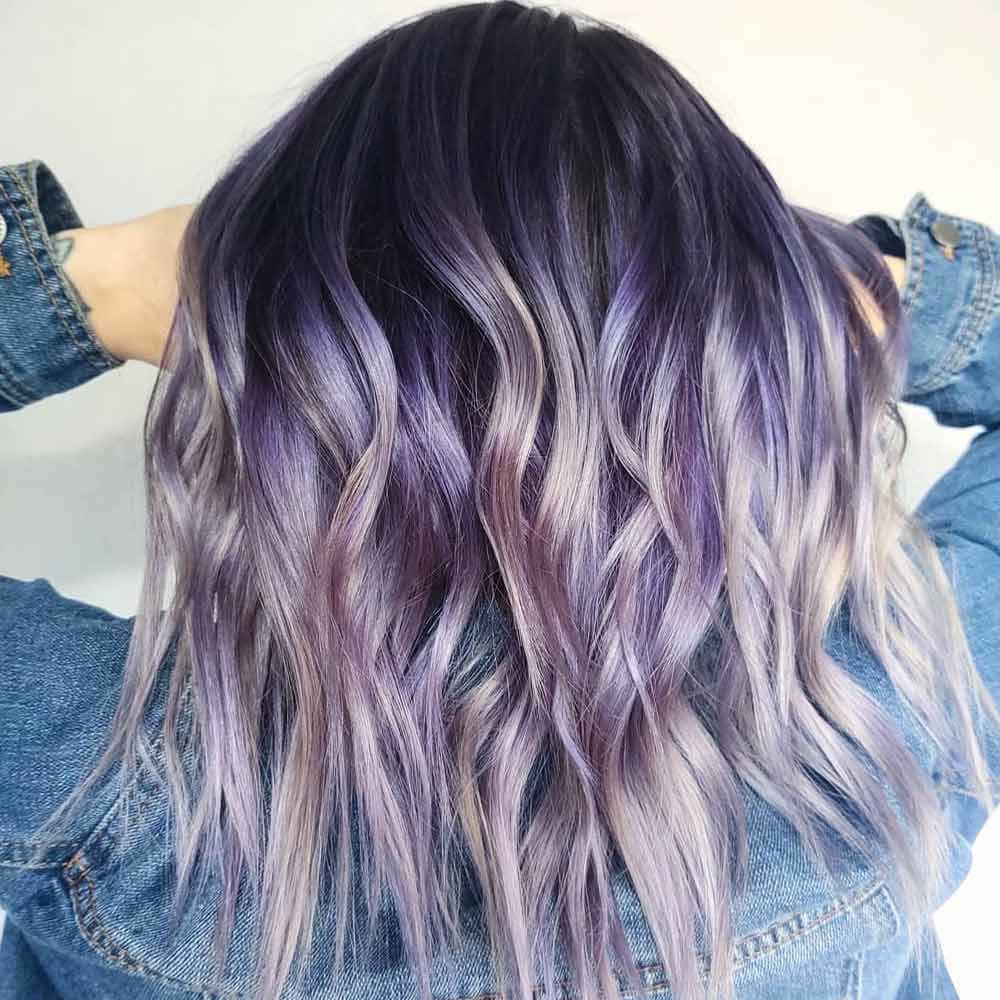 Ask your stylist to add some blonde or purple hues to your gorgeous silver hair, and you won't regret!
Grey & Silver
Source: theniksters via Instagram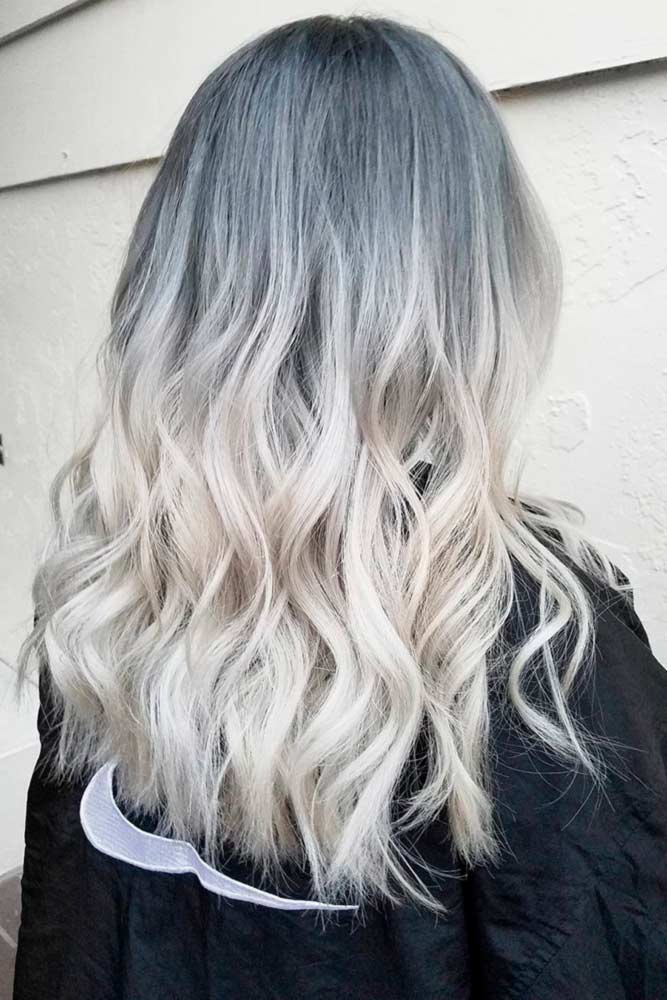 While belonging to the same color family, grey and silver shades give totally different looks. The former is deeper, and the latter is lighter. Therefore, together, these two can give birth to a dynamic hair color that is full of dimension and movement. Be it ombre or highlights, such a color combo will steal the show!
FAQ: Silver Ombre Hair
How long does silver ombre last?
Silver ombre hair has become a popular trend that continues to be in demand in the US. The silver will start fading from both your ends and roots within a week or two. To preserve the ends from fading, use a purple shampoo, but if you want to keep the silver tone through the roots, use a toner every two weeks.
How do you ombre GREY hair?
Your strands must be platinum blonde in order to achieve the smokey gray tint. Ask your colorist to apply Olaplex, a special hair-reinforcement treatment that will make your hair blonde without causing too much harm. After that, do your standard blonde ombré highlights.
Is silver ombre hard to maintain?
To keep your hair smooth and healthy, you'll need to visit your hair stylist on a regular basis and/or have a deep-conditioning hair treatment. Depending on how your grey is taking shape, you might want to invest in a purple shampoo that will keep the color vibrant.