A silver hair color is our future, according to Jack Howard – a famous colorist who works at Paul Edmonds, which is one of the poshest salons in London. Having started on the catwalk, the metallic finishes trend then moved to the salons. And today more and more women opt for silver shades when they get a dye job.
And if you have any doubts left, just go to Instagram. The hashtag SilverHair offers a jaw-dropping number of various posts – more than one million.
Considering that the trend continues to gain momentum, we cannot just stand by. That is why we have created a photo gallery featuring the sassiest looks with silver and we will also help you learn how to get and then how to maintain a super-chic silver hair hue. Ready?
How to Get Gorgeous Silver Hair Color
There are a variety of ways to approach this new trend of dark silver hair. The route with the most versatility is in the form of extensions. These extensions can be applied and removed at your convenience. However, when performing a fashion statement such as silver hair, one is rarely concerned with being conservative. The dark silver hair is a more classical look. It could be seen as a strange occurrence that for many years women fought to cover their silver hair and now rather are seeking it out long before father time makes his appearance in our locks.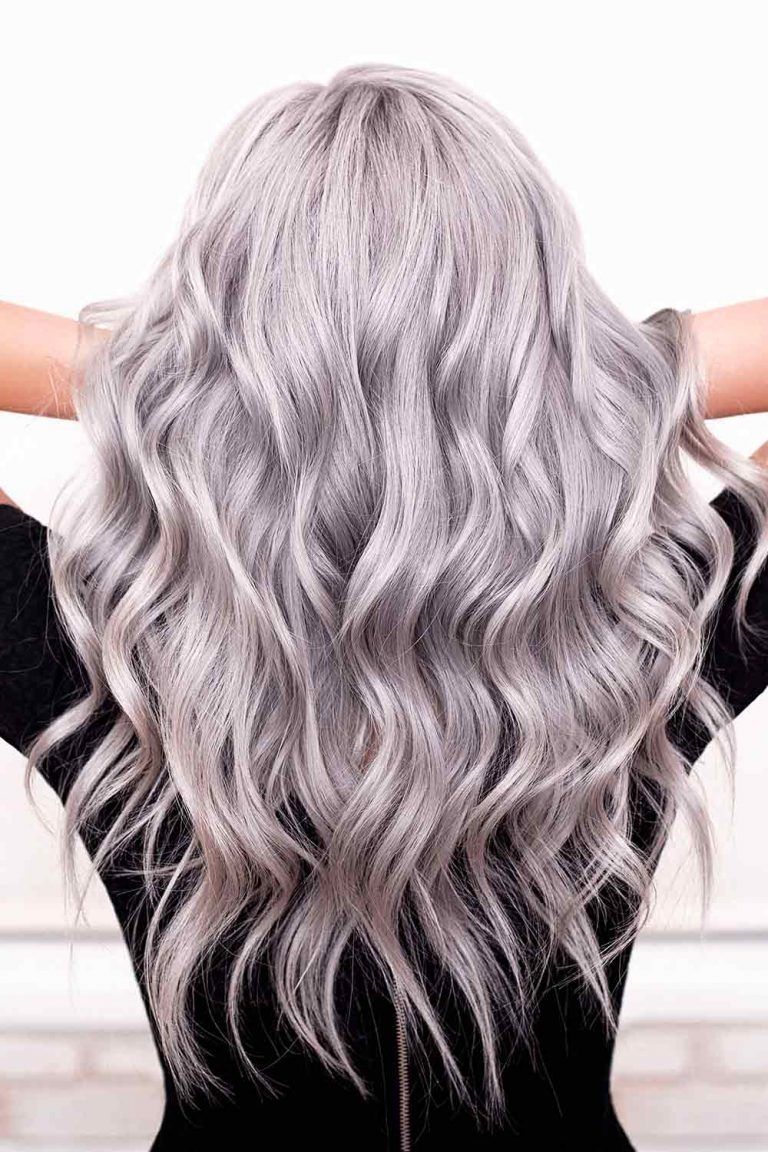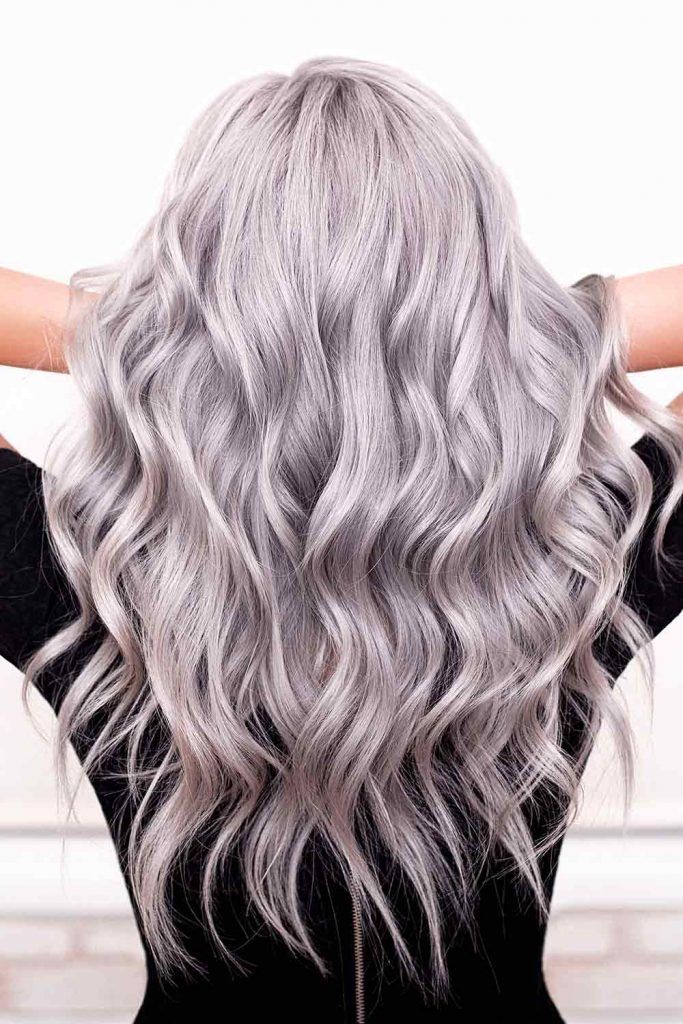 On the edgy side of the silver hair spectrum is the silver ombre hair. It is versatile as that this style looks good on any hair length. The color options are vast as well. This is by far one of the freshest looks in the silver hair trend.
Silver hair highlights can be used in a variety of was to fall into the beauty and fashion world. Whether you are looking for a fresh look or desire to blend your existing gray this option is definitely a viable choice. For highlighting, which does require bleaching, you can vary your effect from subtle to daring.
All-Over Color
The silver hair trend is by far the most popular hair color trend of 2020 so far. The 'gray movement', if you will, looks good on a variety of hair lengths and styles but really shows off its luster on long hair. That may be due to the rarity of seeing long lustrous gray hair since most traditional gray-haired ladies either cut their hair to a shorter style or style it to a more conservative, traditional updo.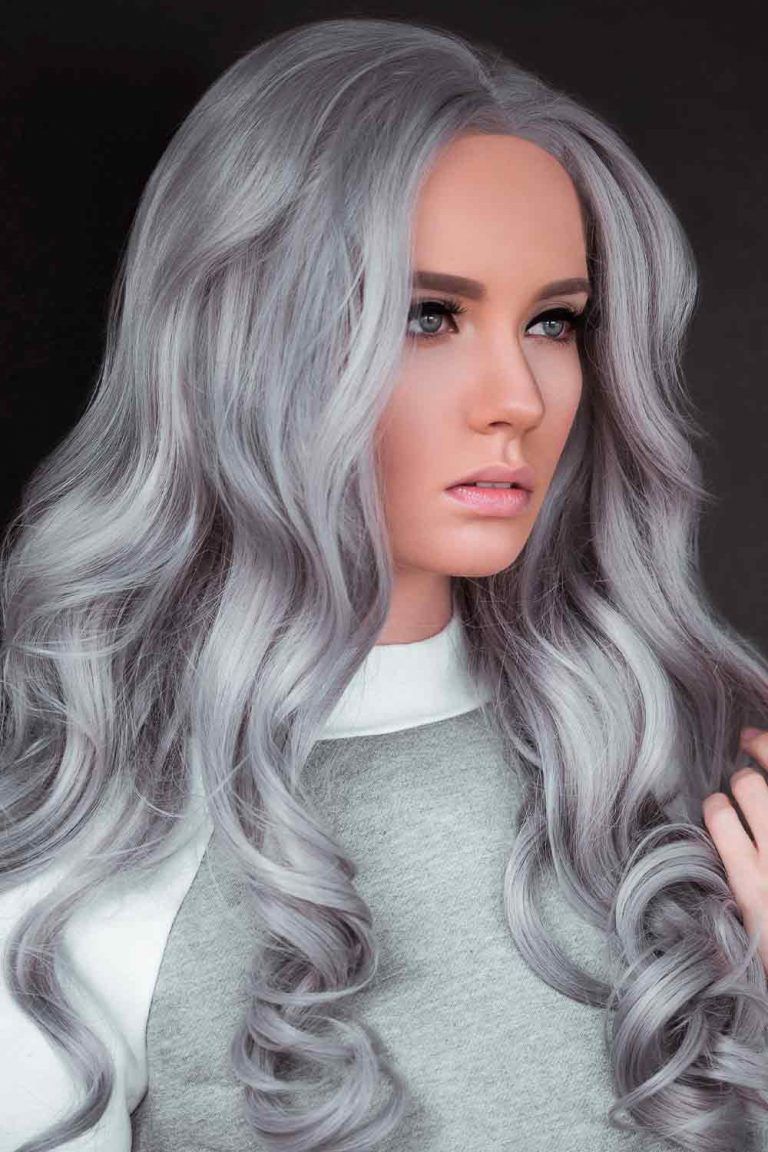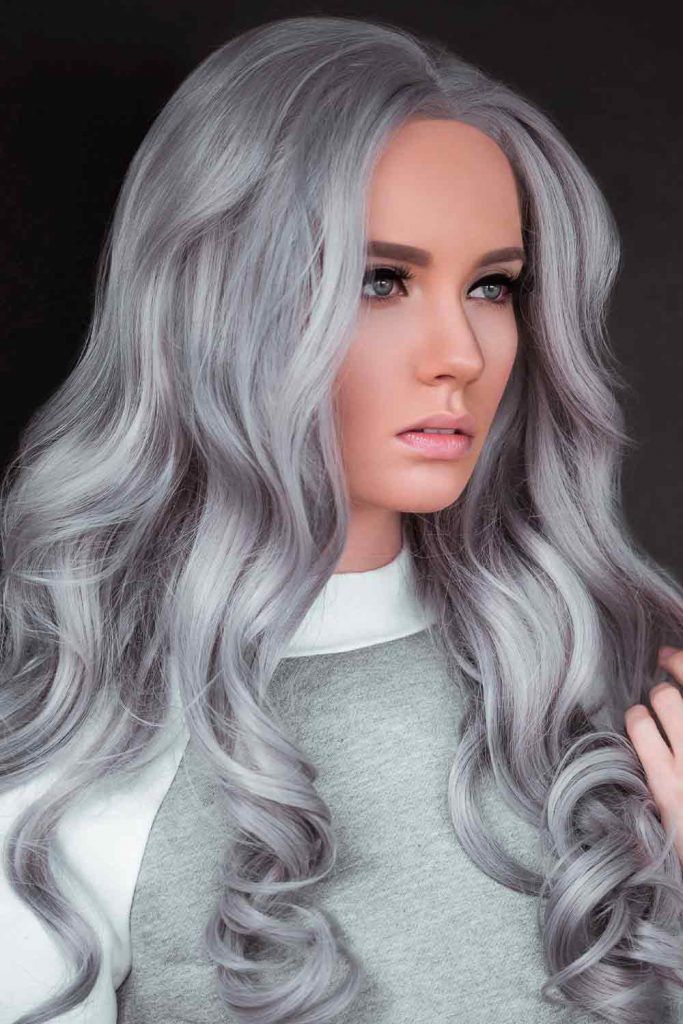 Also on the scene, is the "Icy Silver" which causes me to wish I could write Disney to inform them if they do a "Frozen 2" they simply must change "Elsa" from a 'platinum blonde' to this icy color. What better hue for the original "ice queen"? Kylie Jenner is also rocking this color, bringing it to the forefront of hip styles for this season.
Silver Hair Ombre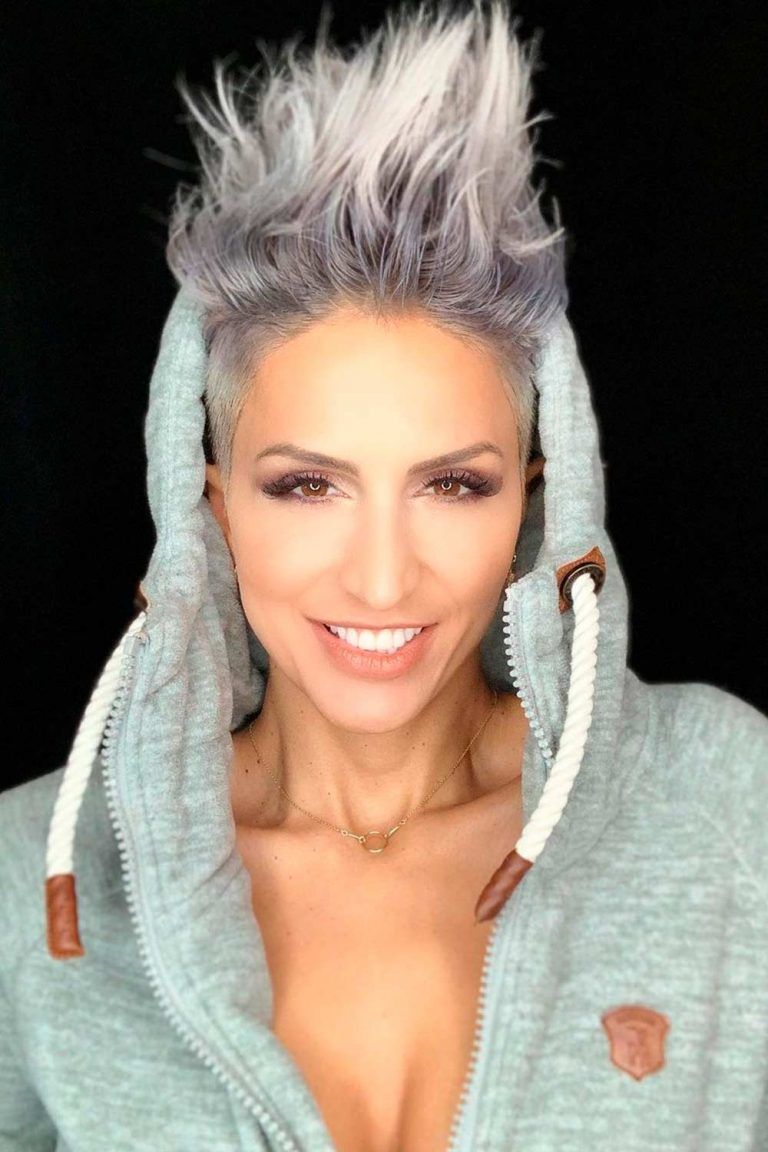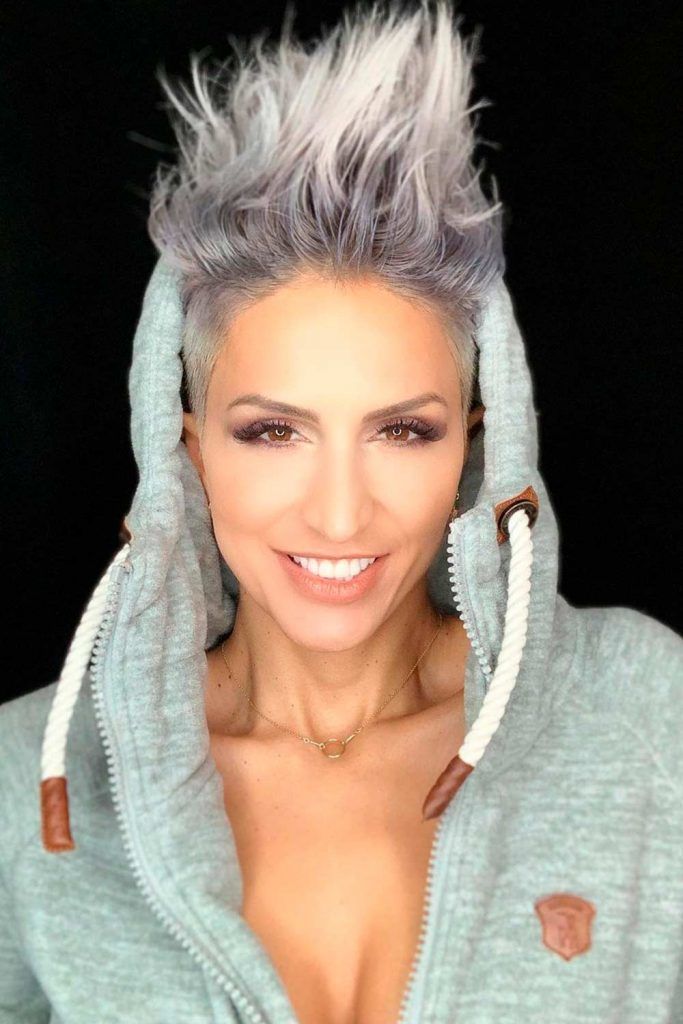 Credit photo: instagram.com/alineh_a
The word ombre derives from the French meaning shaded but it certainly sounds sexy doesn't it! Essentially, that means there can't be a wrong shade of silver! Whether light or dark there are several shade choices that you can choose to hype up your hairstyle. Whether you are a naturally raven-haired beauty or a lovely brunette the silver hair omber will work for you.
The black to silver ombre is a dramatic bold statement that shows everyone your confidence. While the silver ombre brown hair may be slightly less daring, its unique blending is breath-taking. I, for some reason, refer to this style as the waterfall effect. The exquisite way that this ombre has its effect on a brunette is stunning.
Silver Highlights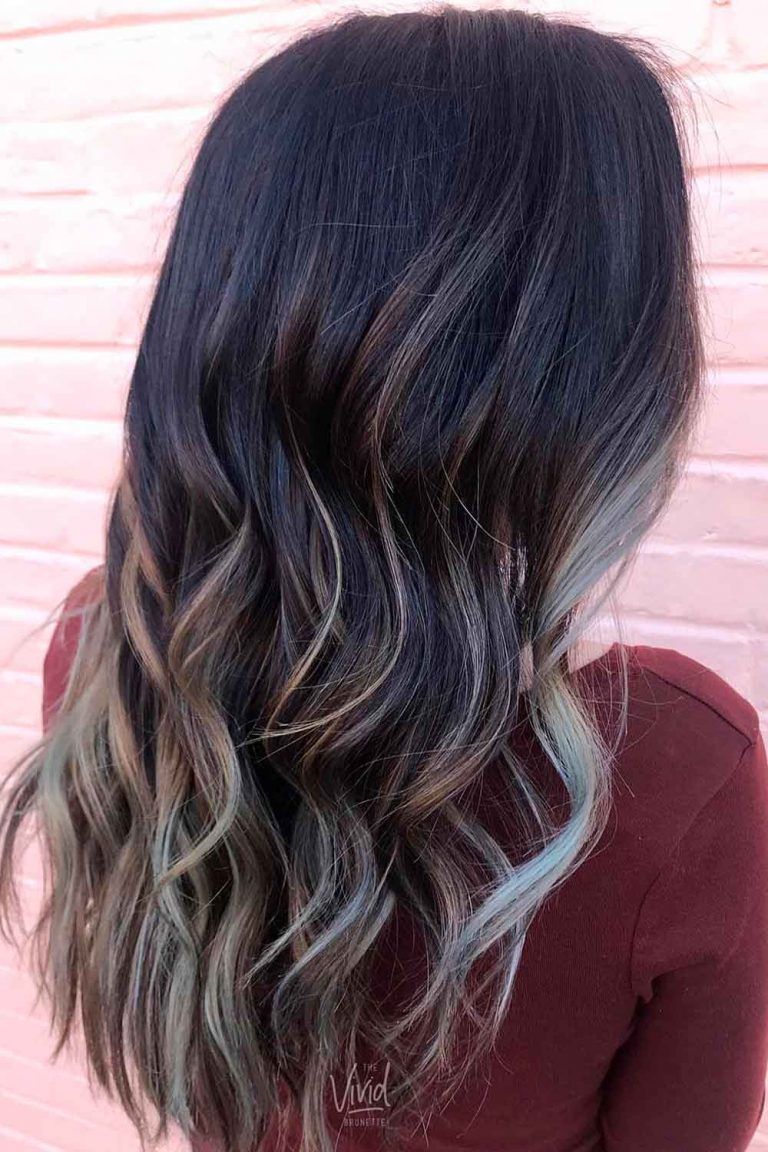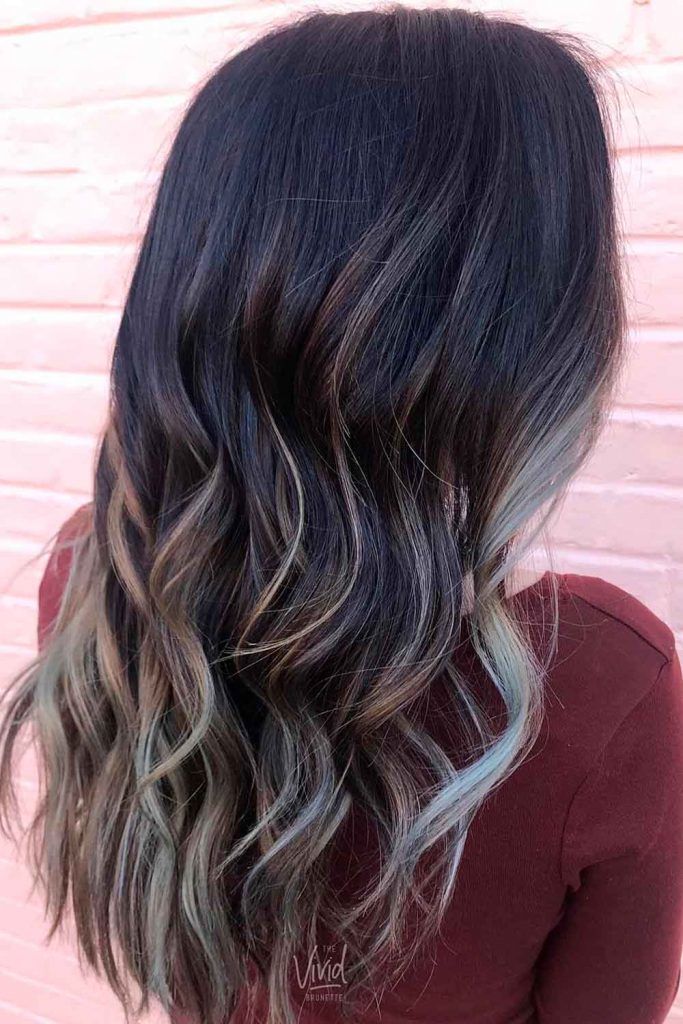 Credit photo: instagram.com/thevividbrunette
If you are desiring to wade into the world of silver hair, then highlights are the answer for you. Silver hair highlights are the perfect solution for someone who doesn't desire to go through a drastic hair color change but is seeking a more subtle transition. Gray highlights on dark hair have been said to give one a more mysterious and intriguing look. Also, for someone who is beginning to naturally turn gray, highlights are a way to soften the aging blow allowing you to trick your mind into believing you're not actually aging, you've simply acquired a new hairstyle. This process also works for brunettes. By placing gray highlights in brown hair, the aging effect can be disguised into a fashion statement. You can step into this new trend without diving head-first into uncharted waters by taking the route of highlights prior to going more drastic into the solid gray trend.
Silver Hair Balayage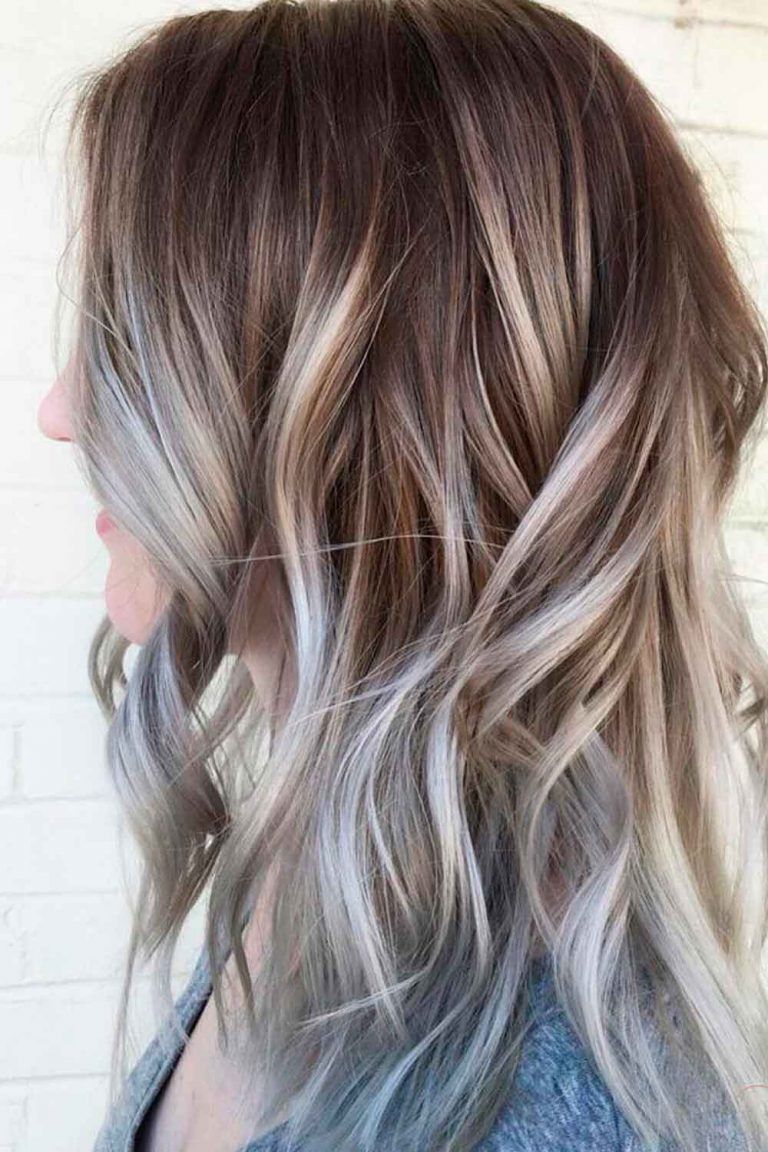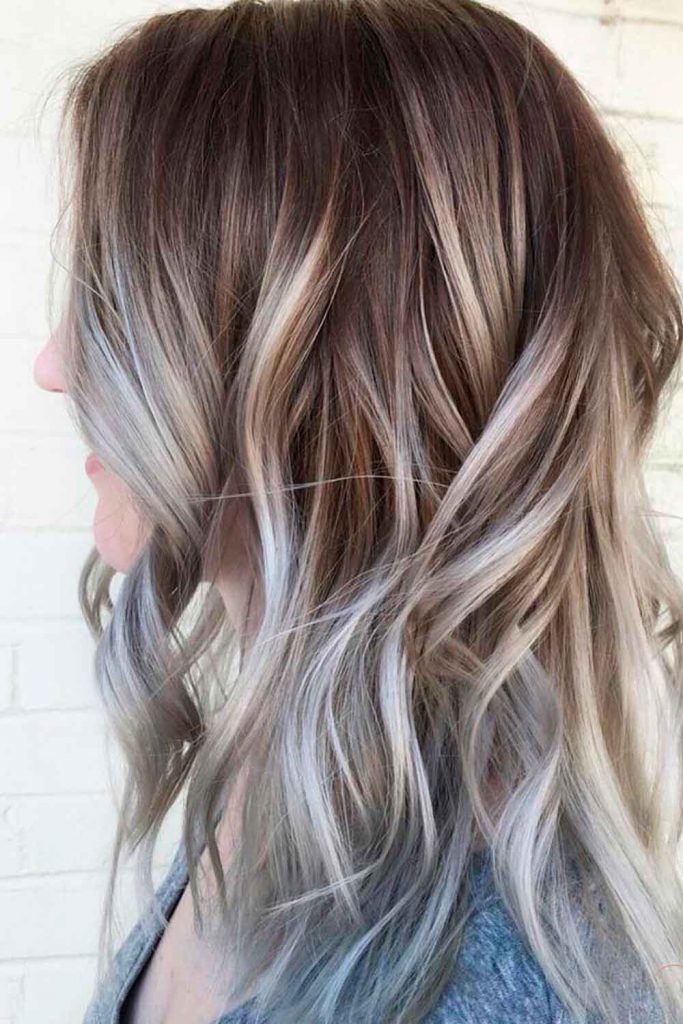 Credit photo: instagram.com/hairwaytokale
To balayage or to not balayage, that is the question. This process of painting gives a more natural effect than the typical foil process of highlighting. For the brunette hair with silver highlights often appears as a very abrasive or bold contrast. Often women are not pleased with this result. That is where the process of balayage enters the scene. In the photos provided above, you can see how the process of balayage flows much smoother than photos you can find of a woman who has black hair with silver highlights pictures. In conclusion, personally, I prefer a more flowing look as opposed to a patchy appearance often achieved with typical highlighting. So, for this girl, she would definitely balayage!
Long Silver Hair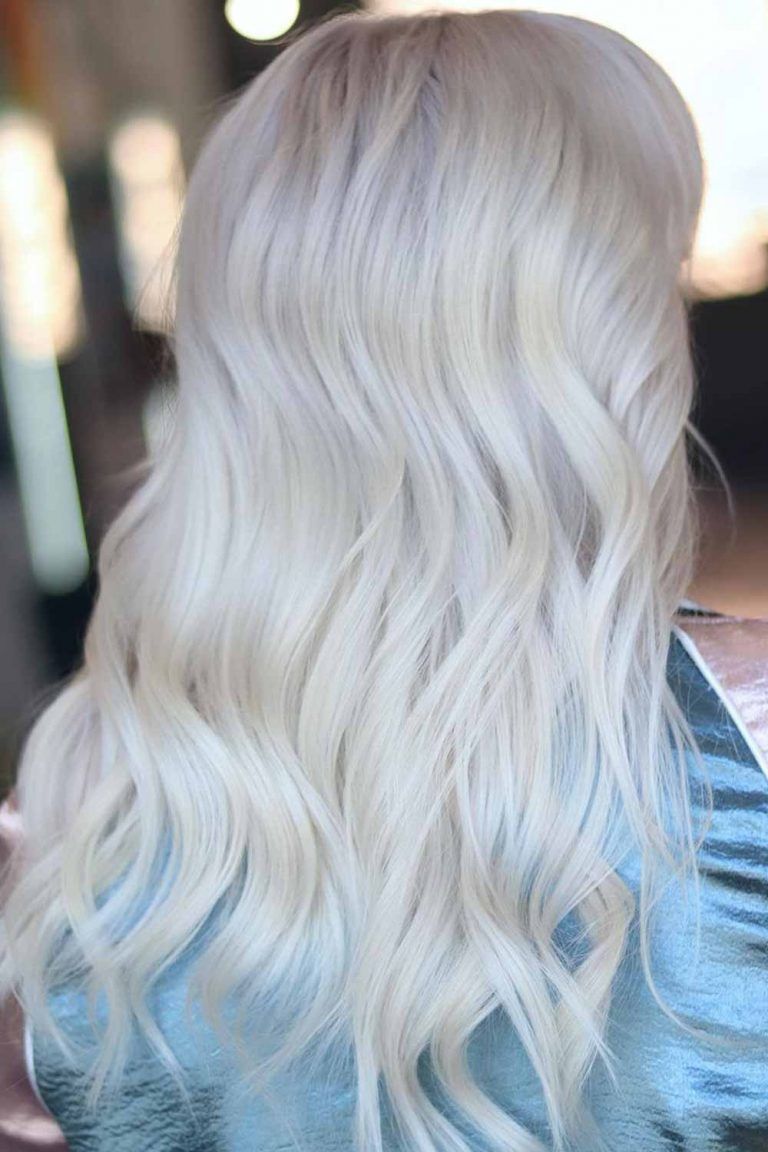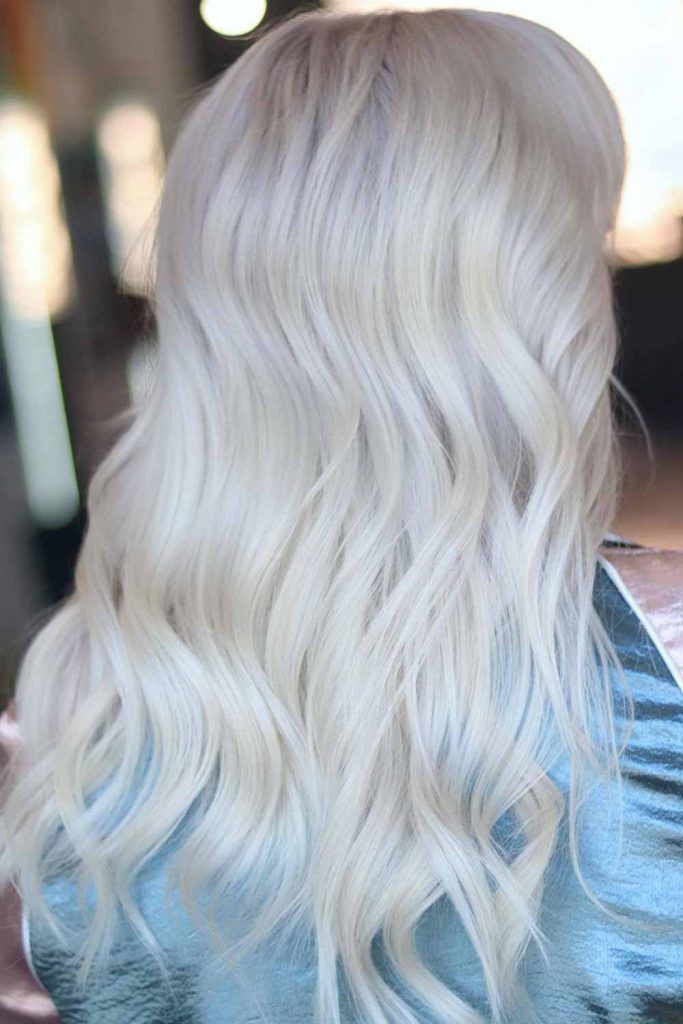 Credit photo: instagram.com/theplatinumgiraffe
Of course, the best of all the wealth of silver color will be visible on long hair. If you are the lucky owner of this length, you definitely should try this color.
Hairstyles Ideas for Different Silver Hair Tints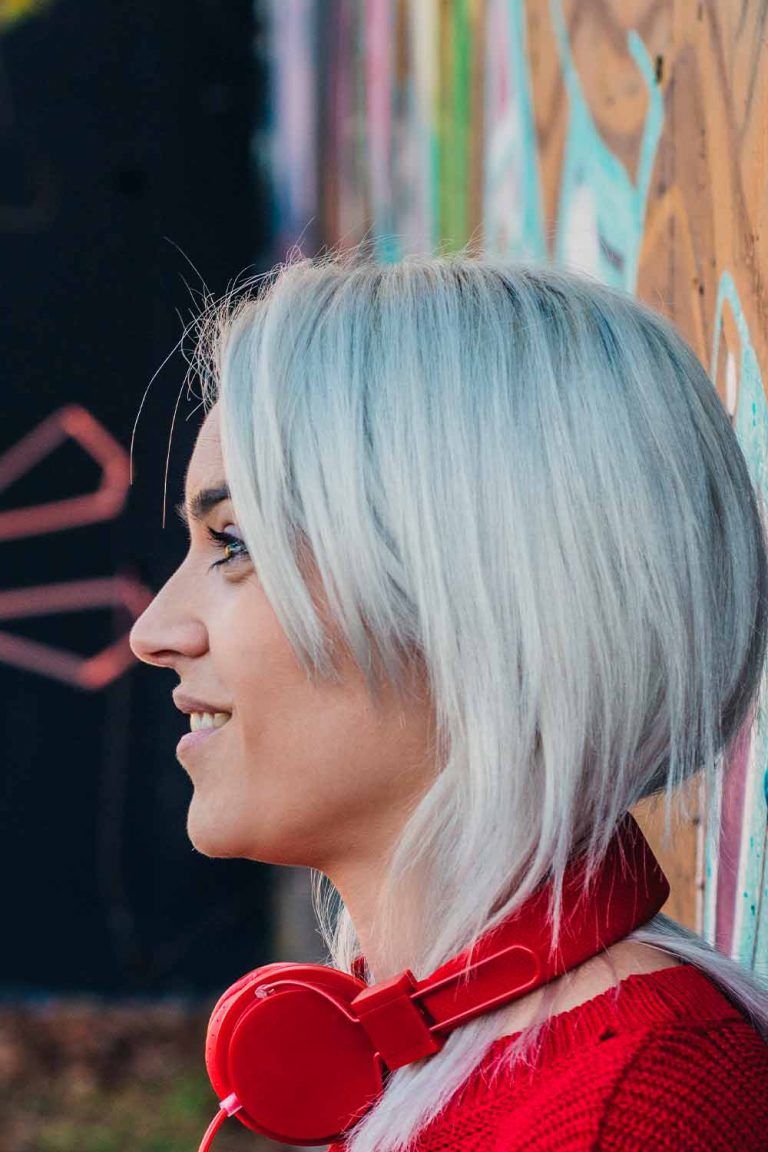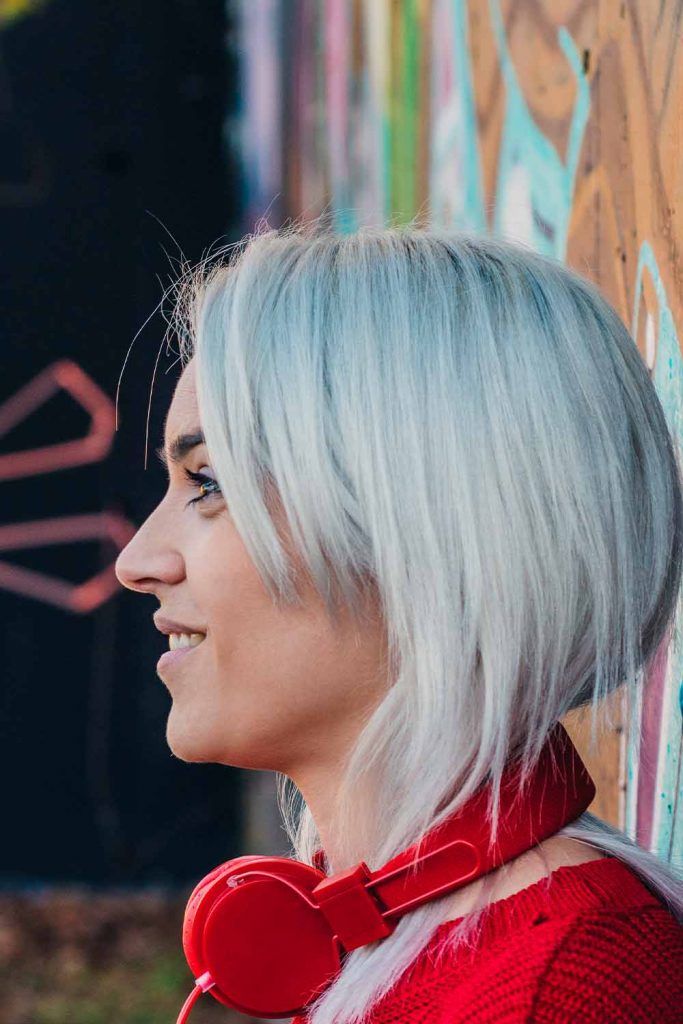 As you can see in these photos, any hairstyle will look more unusual, with silver color. So if you have silver hair, do not forget that the hairdos improve your look.
Bright Silver Tone
Look at this gorgeous silver color. Are you looking for a way how you can improve it? If you want your hair to be shiny like this, use mask with keratin and your hair will be grateful.
Silver Ideas For Brunettes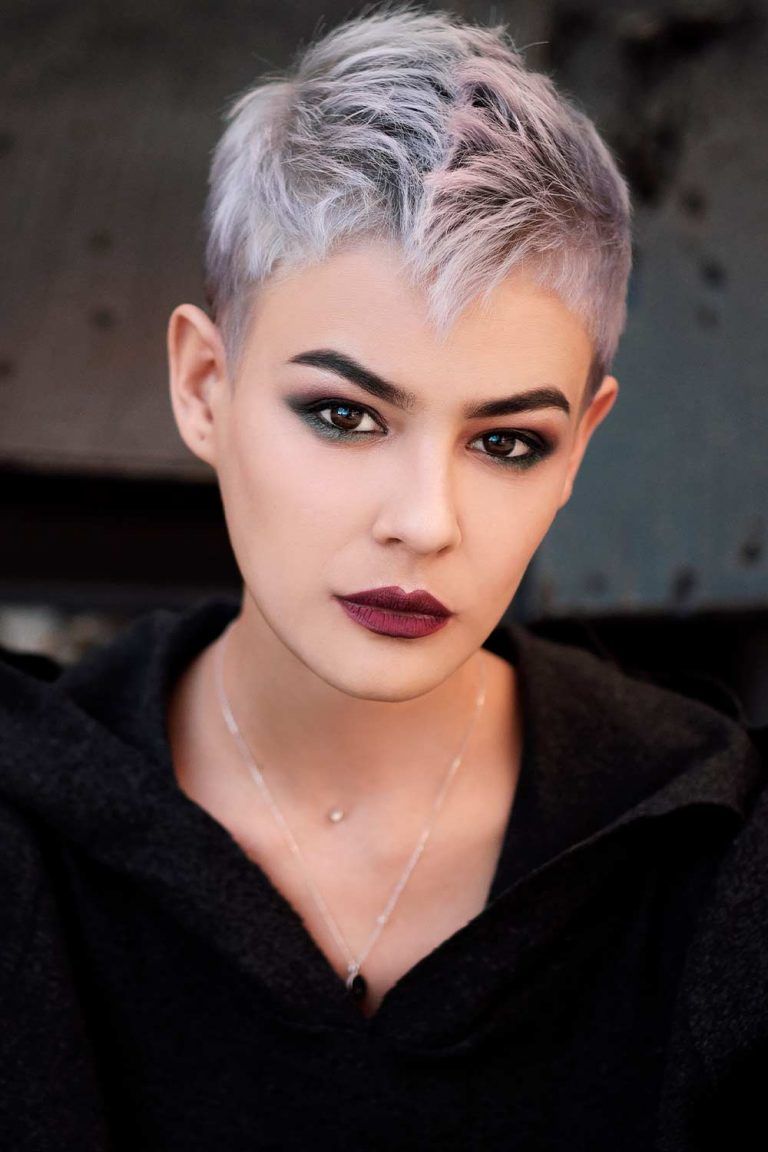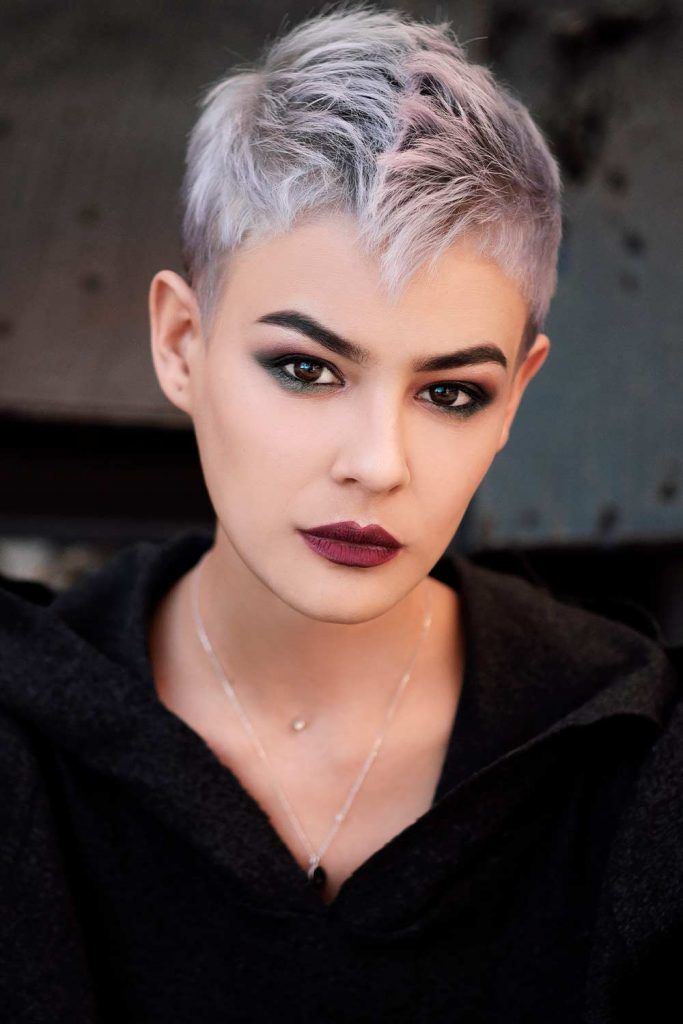 Even if you have dark hair, you can rock a silver color. Just choose one of these coloring techniques: ombre, balayage, highlights. You'll see, this color is worth trying!
Dirty Silver Tone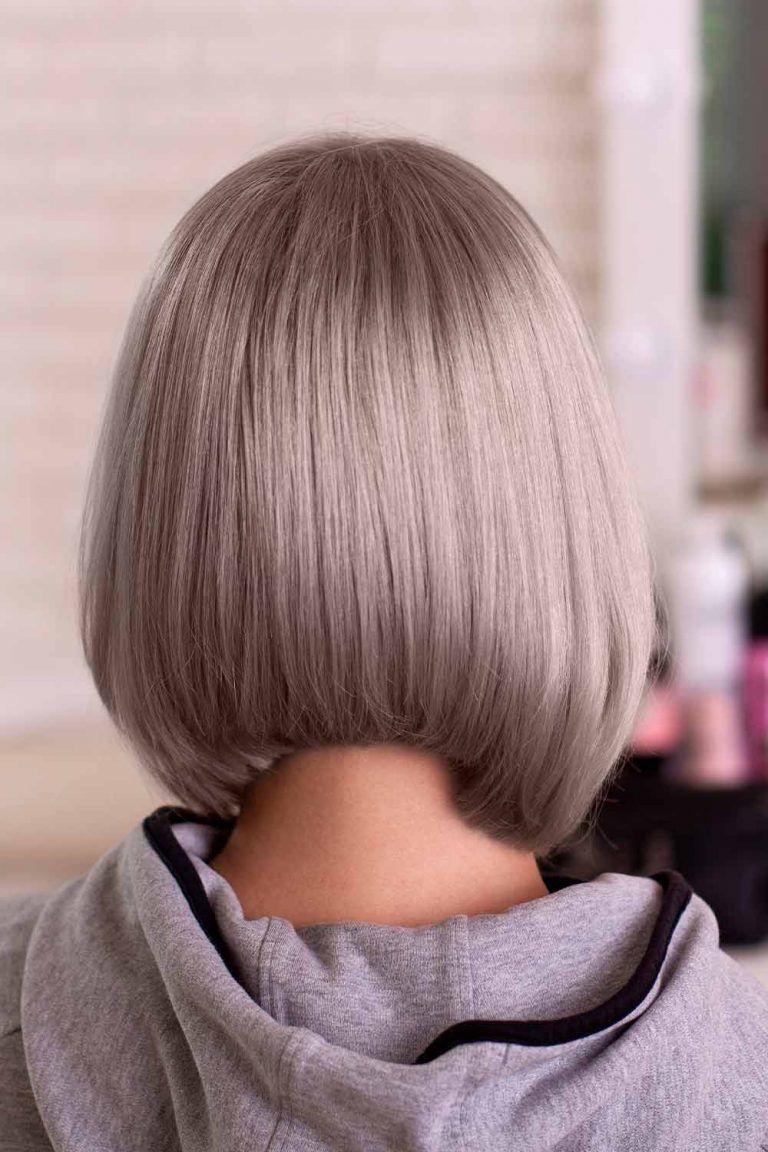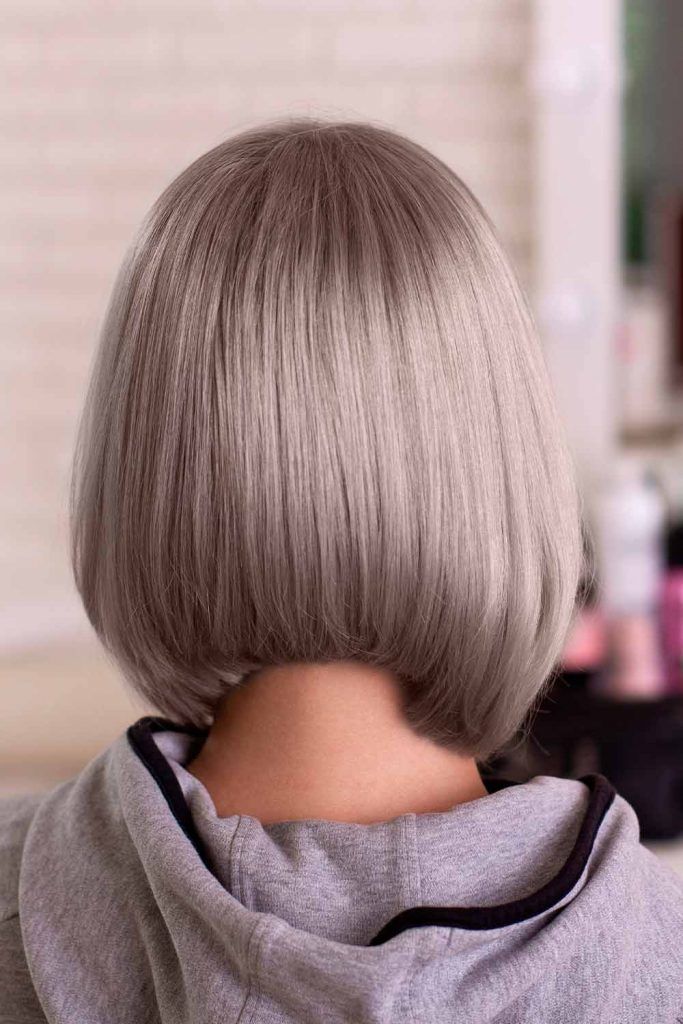 Dirty silver shade is another stunning option for those seeking a seamless transition from dark to gray or silver. Unlike most silver tones, this one features muted dark pigments that allow for a smooth blend with dark manes. Needless to say, its greyish tint is to die for!
FAQ: Silver Hair
Is silver hair hard to maintain?
Believe it or not, silver is more difficult to keep up with than blonde. Don't worry if you leave the salon with a slightly blue or lavender shade, it will soon fade to a true silver. It's just tough to predict how this shade will look like after a few washes.
What skin tone looks good with silver hair?
Warm skin tones look stunning with silver hair that has a subtle peachy tint. Cool skin tones, on the other hand, stand out against silver hair with a slightly blue sheen. If your skin tone is neutral, you are fortunate because you can choose from a variety of silver colors.
What's the difference between grey and silver hair?
Hair does not turn gray. However, someone with a light drab brown natural hair color may look like he/she has grayish hair. When natural cool-colored dark hair gets whiter, it looks like various shades of silver.