When you think of the spiral perm, what comes to your mind? If it makes you dive into nostalgia for the stylish 80's, you're not alone, girl. Yes, this type of permanent wave was probably the most popular way to get the desirable bouncy texture, and it was famous among all ladies: from magazine covers to homemakers. And you know what? The perm still can be a thing: you just need to know how to rock it right. To prove that real trends never die, we've selected the most adorable spiral curls ideas for everyone. Shiny curls are back in town! See our impressive pics to embrace the good-old stylish 'dos.
Top Differences: Spiral Perm VS Regular Perm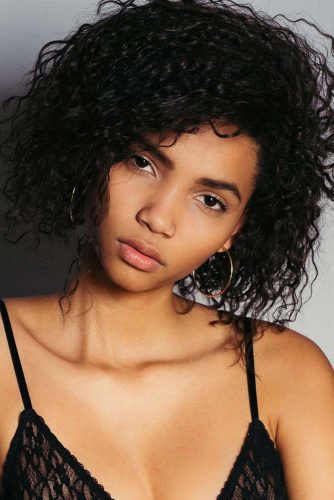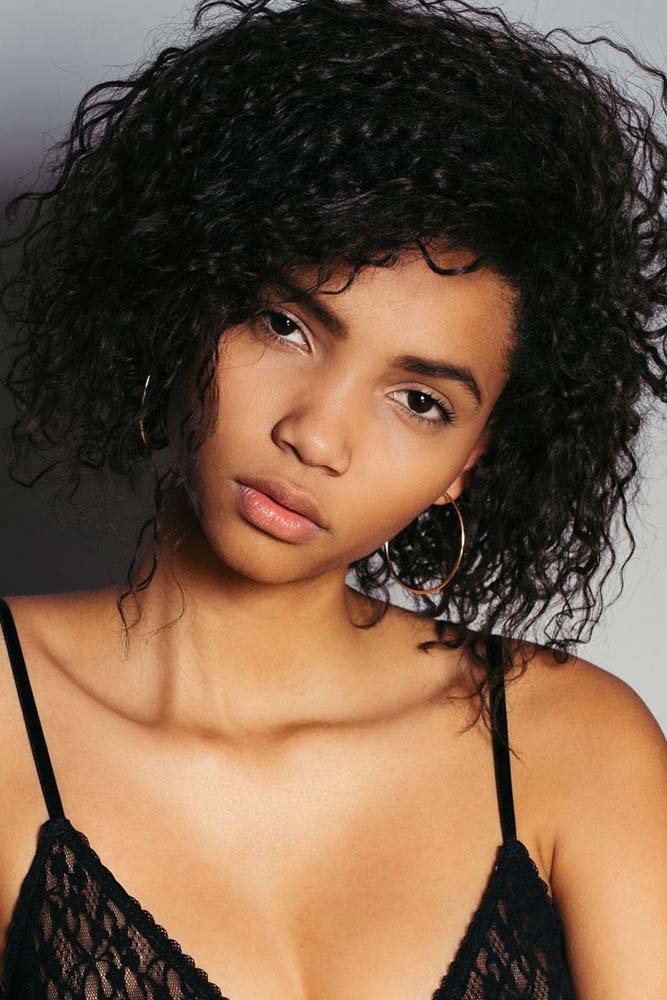 by @lennynuness
Before jumping into the pool of curly inspiration, you should get to know its main features. So let's start with the spiral perm vs regular perm comparison!
Shape & Size While the size and shape of curls achieved with the regular perm are uniform, with the spiral perm you can customize every detail of your style. The thickness of your curls and spiral perm rods placement are up to you.
Length Your hair length is the factor that determines what type of perm you can go for. For example, there are no length restrictions for regular perm. As for the spiral type, there's no spiral perm short hair can fit in. It just won't adapt, unless your hair is at least 8 inches in length.
Depth & Volume Decide what effect you want to achieve from your curls. If you're going to provide your hair with a slight boost and curly texture, the regular perm will be enough. For more dramatic, voluminous silhouettes, look no further than the spiral type.
Style Choice Since both types of perm come from the era of retro vibes, one of them will definitely give you a retro look. Though the spiral perm is more flexible, it gives an 80's-inspired appearance, whereas the regular perm adds a certain sense of modernity.
Rods Placement When giving you a spiral chevelure, your hairstylist sets thin spiral perm rods for long hair vertically. And if you are about to get the regular perm, different rods will be placed flat against your head. Just let your stylist know what type of curls you want to rock.
Classic Spiral Perm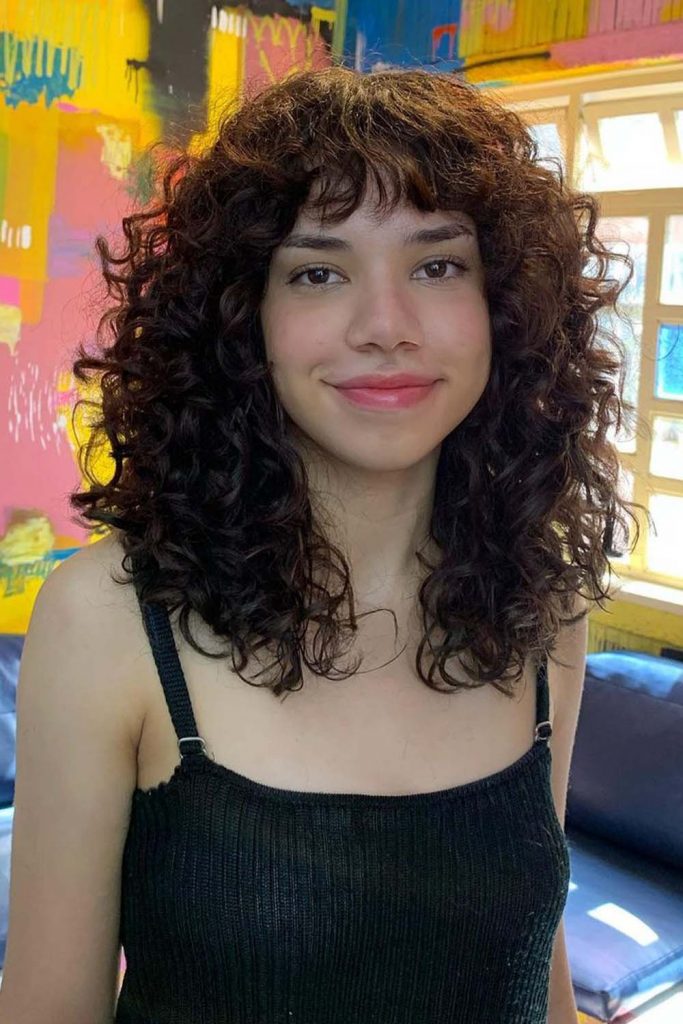 by @exotismos
Meet the classic spiral perm medium length hair can easily bring to life. The burst of volume and the dimension of texture can't be described in words, as the contrast of colors leaves us speechless.
Spiral Perm + Classic Medium Bob
by @exotismos
Want to stay loyal to your mid-length bob, but you feel the need for changes? A play of texture can sort things out: just look what your simple bob can turn into once you opt for the spiral perm. It's fancy, stylish, and simply unforgettable.
Thick & Bouncy Curls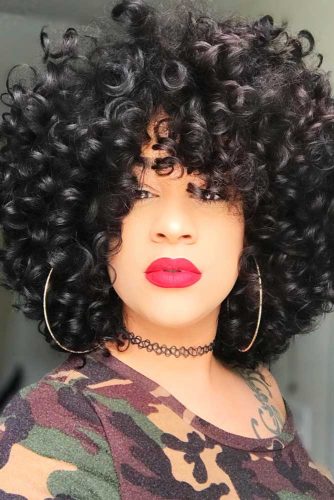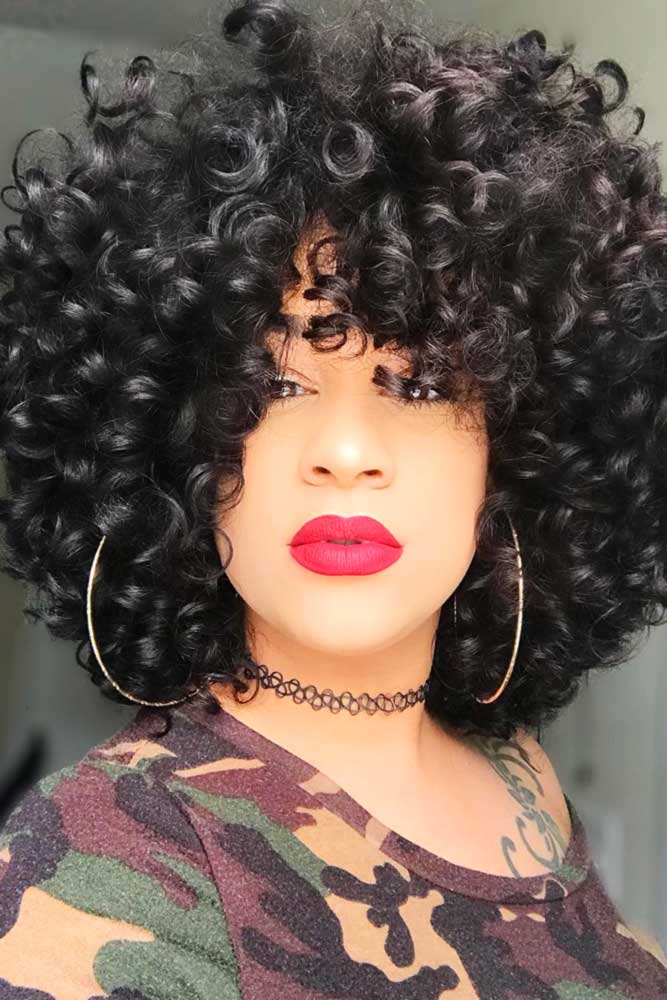 This is how bouncy your chevelure can be if you ask for digital spiral hair perm that involves hot rods. Afraid of harm? Don't be! The shiny, structured curls are worth sacrificing!
Spiral Perm Style + Wispy Bangs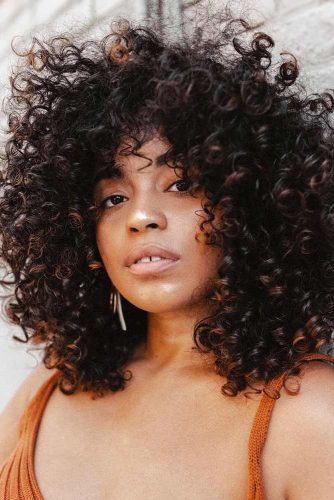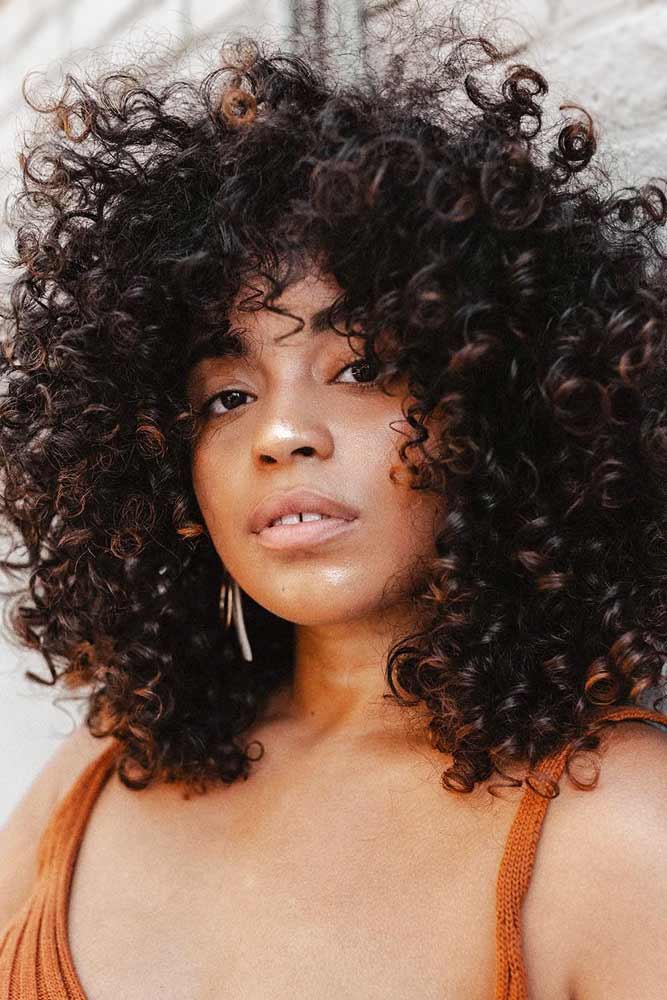 by @brooklynpetite
If you want to give a sense of airiness, add a framing touch, and spice up your curls with a hint of modern fashion, don't forget about bangs. Such a gentle finishing accent will make your perm fresh and unique.
Chic Root Perm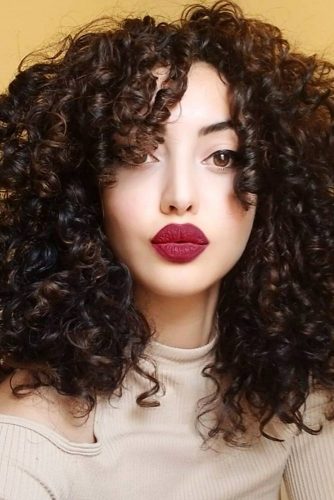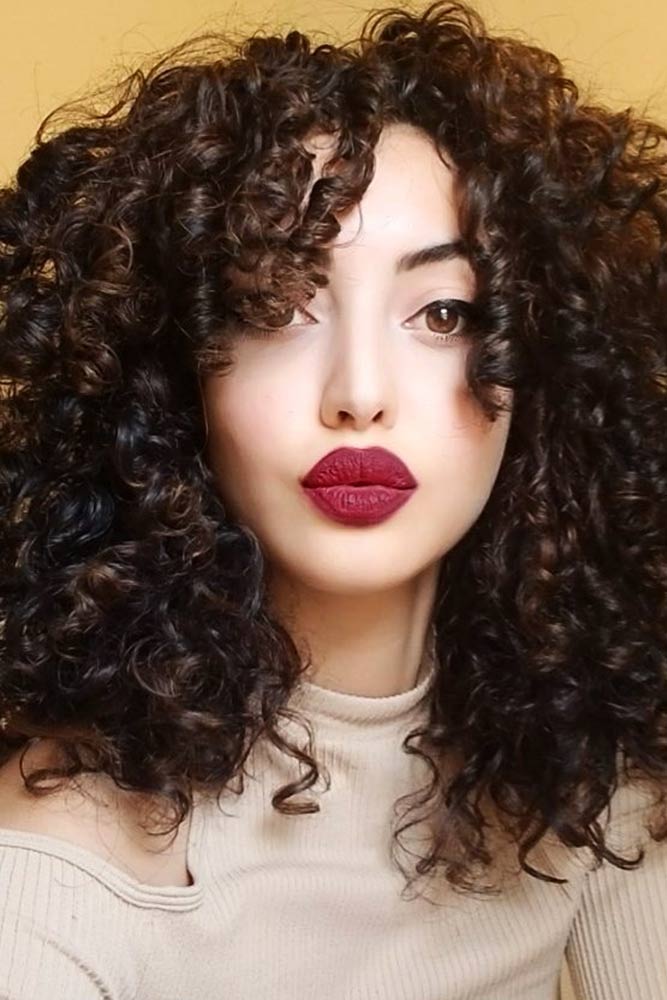 by @beckywithcurlyhair
Want your bouncy locks to be spotted from a mile away? Ask your stylist to focus on the roots! Let the volume begin from the very scalp, turning into a style full of magnificent curly charm.
Cold Root Relaxed Spiral Perm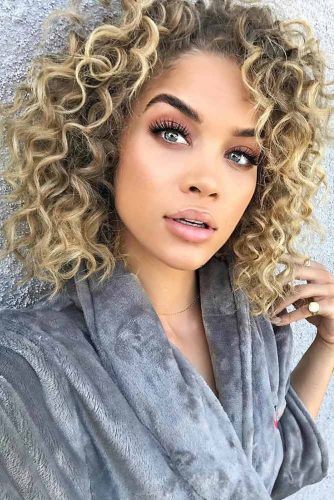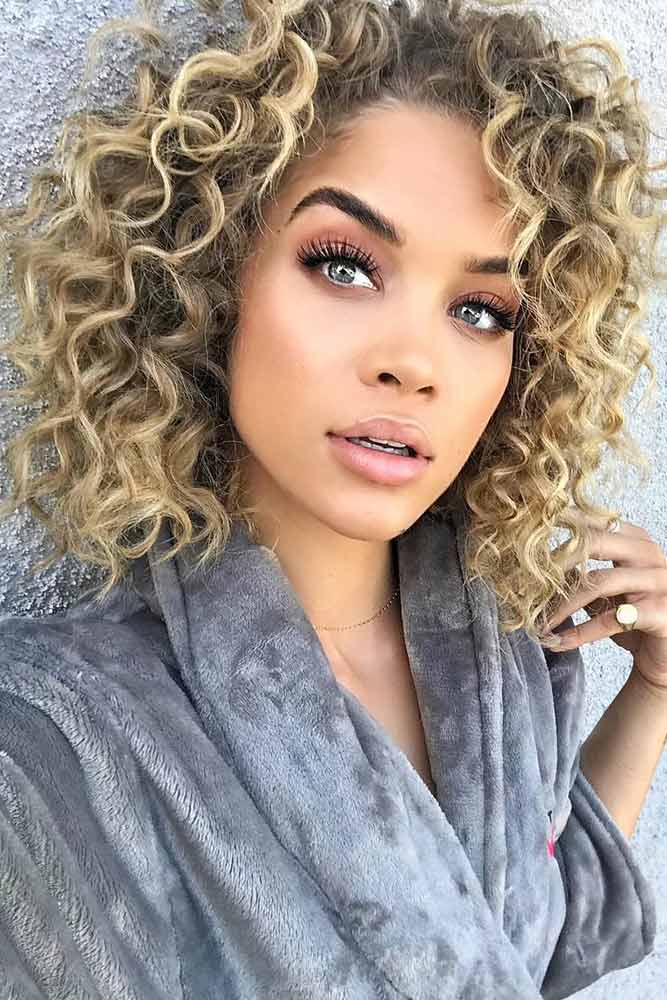 by @
golden_barbie Ladies who prefer chemical wave to heat-using one can have more loose, relaxed hairstyle. This loose spiral perm isn't very drastic, yet it keeps the well-balanced volume from roots to tips.
Multi-Textured Perm + Medium Shag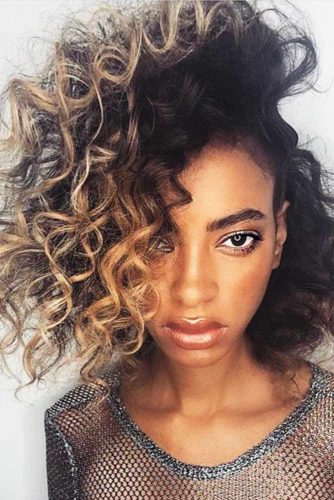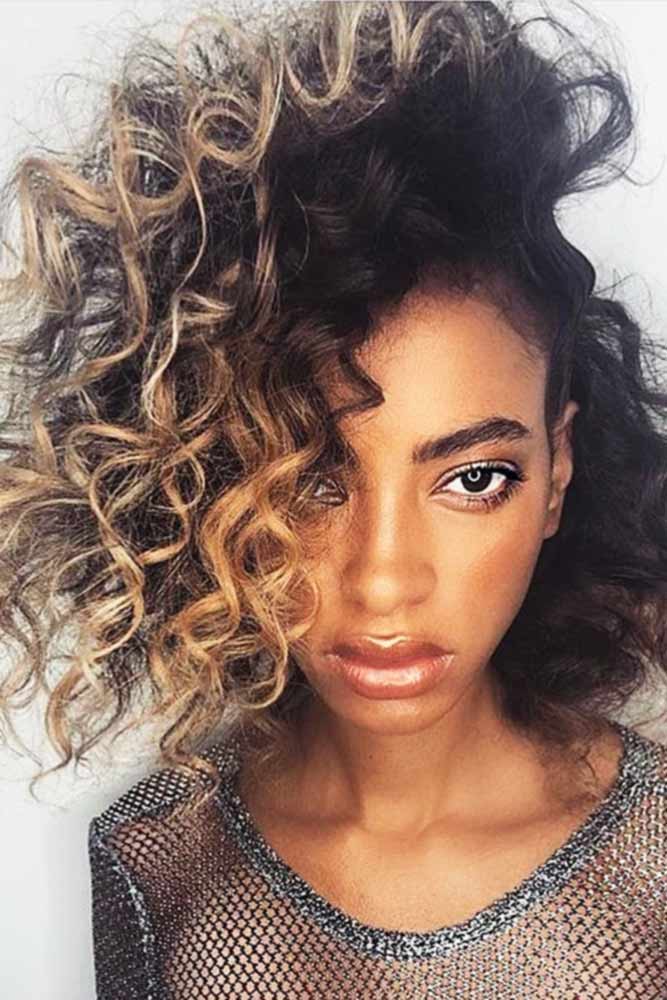 by @jhair_stylist
Love being different? It's time to show off the variety of texture, then! You can mix different rods to create a contrast of thickness that will work awesome for your shaggy bob.
Tousled Perm Curls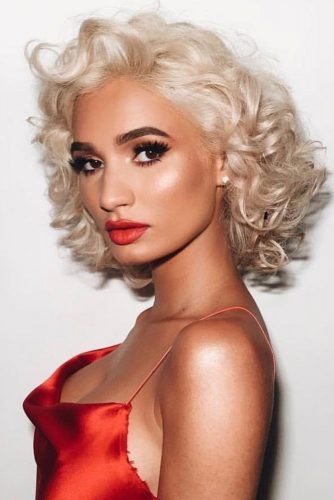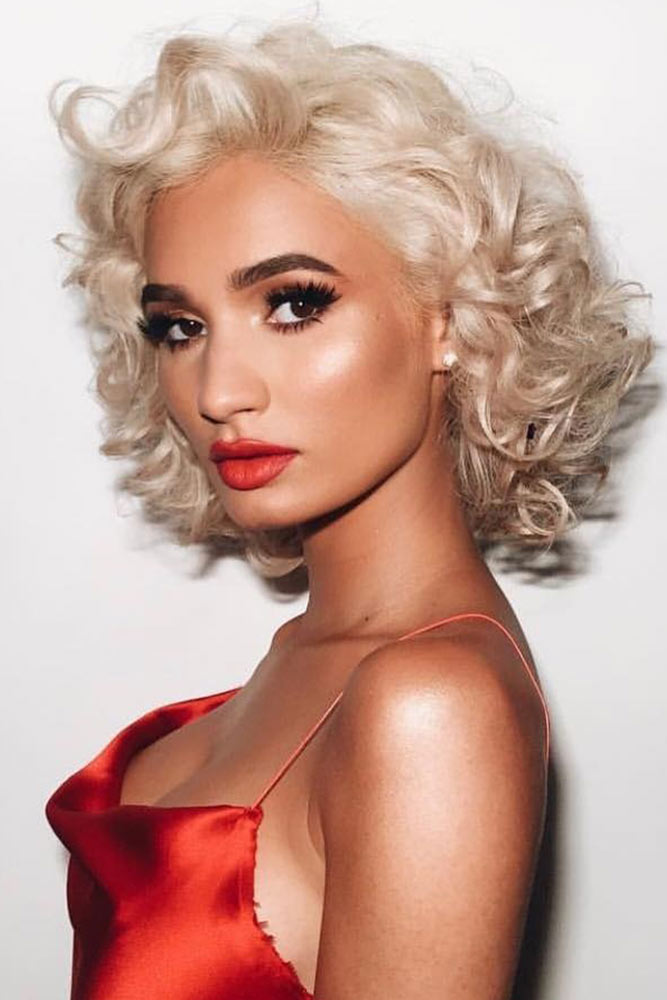 by @castillo_13
What modern girl doesn't like the popular messy silhouettes? No wonder that women adore it: it fits all occasions. Getting a spiral perm for your big-day look is a win-win, and this pic is the proof.
Tight And Bouncy Curls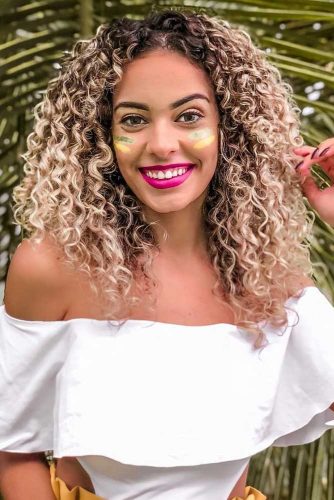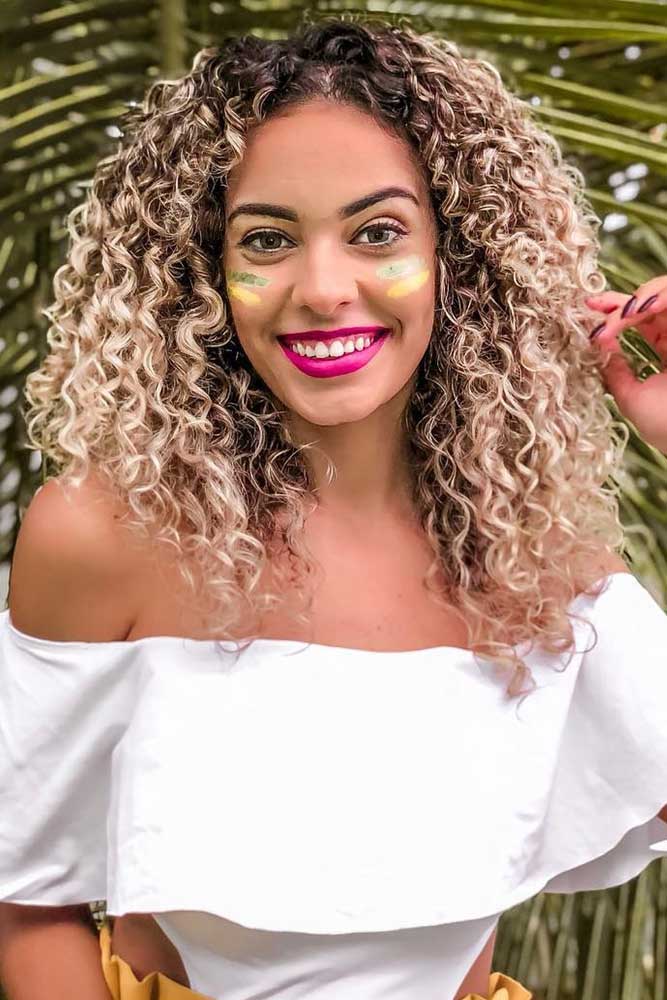 by @faladantas
Don't you think that this tight spiral perm has more precision than the previous ideas? If you want to make each or your curls super outstanding and noticeable, this is the idea to copy.
Layered & Textured Perm
Переглянути цей допис в Instagram
There are no limitations to the power of layers! They know how to work perfectly, regardless of your present hair texture. For a truly dimensional and deep look, consider getting some layers before going for a creative perm masterpiece!
Boho-Inspired Perm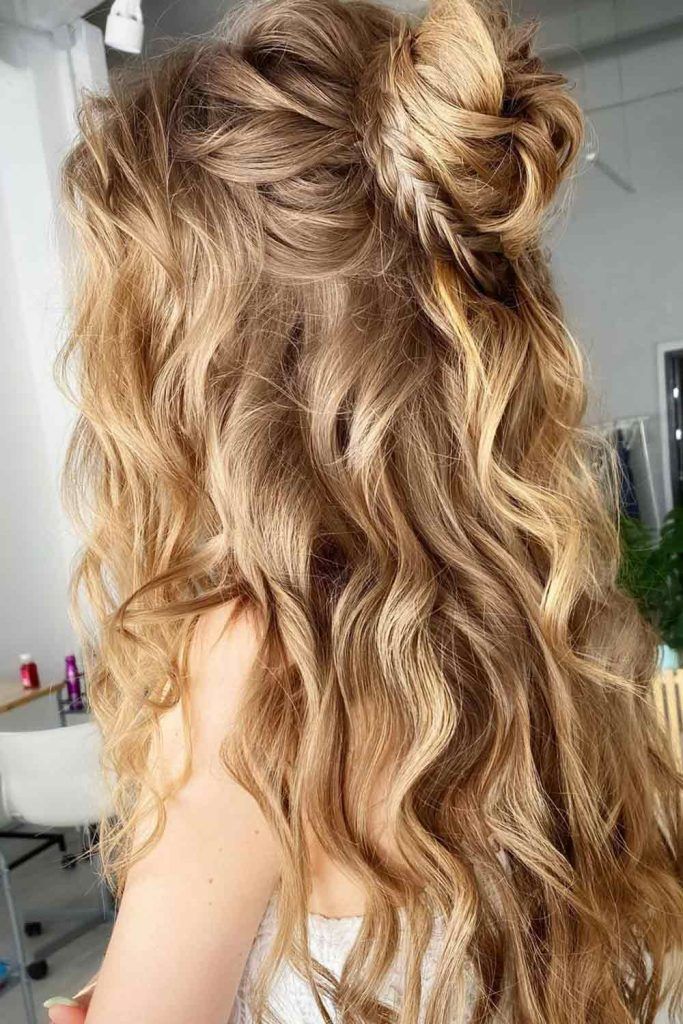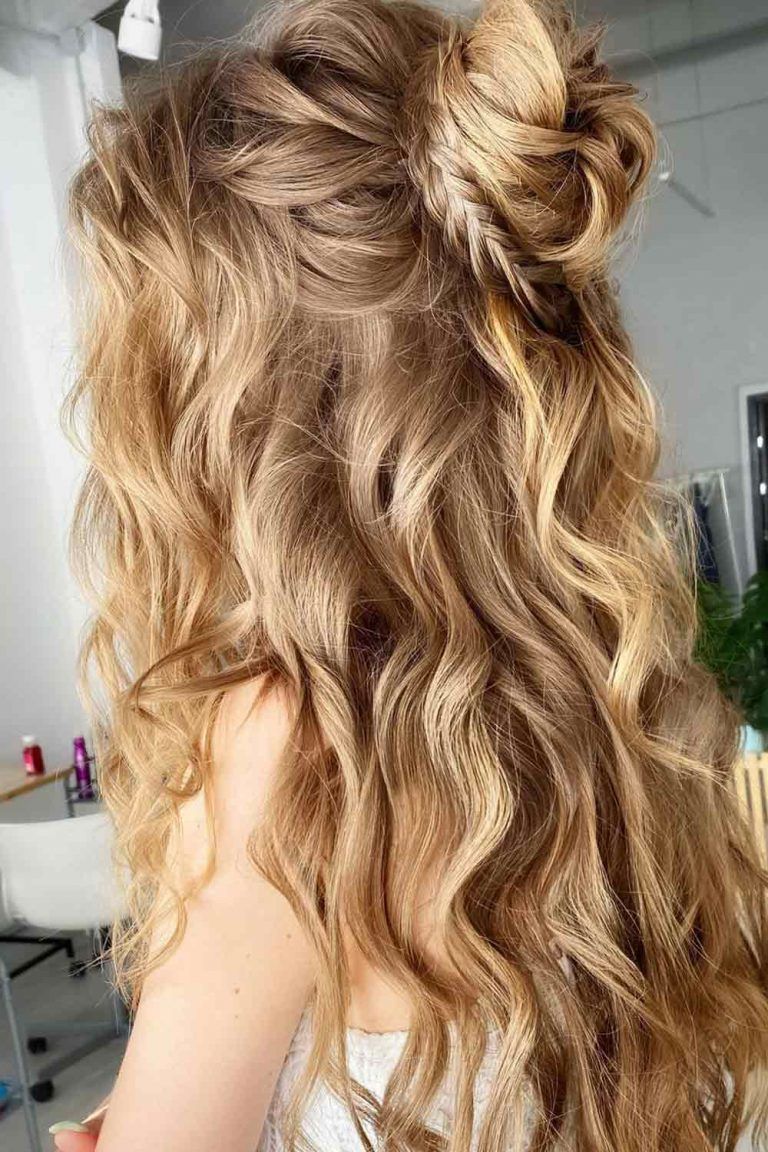 by @lenabogucharskaya
In our girly world, boho vibes can't hurt. So why don't you add them to your spiral perm long hair style? A waterfall of loose, voluminous curls; who could ask for more?
Layered Spiral Perm With Soft Fringe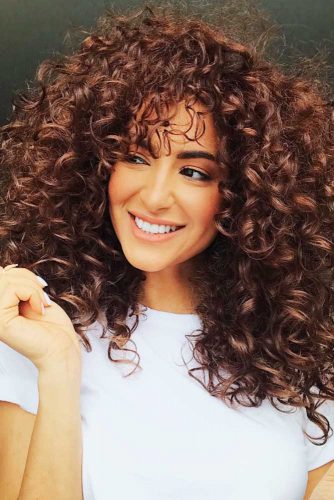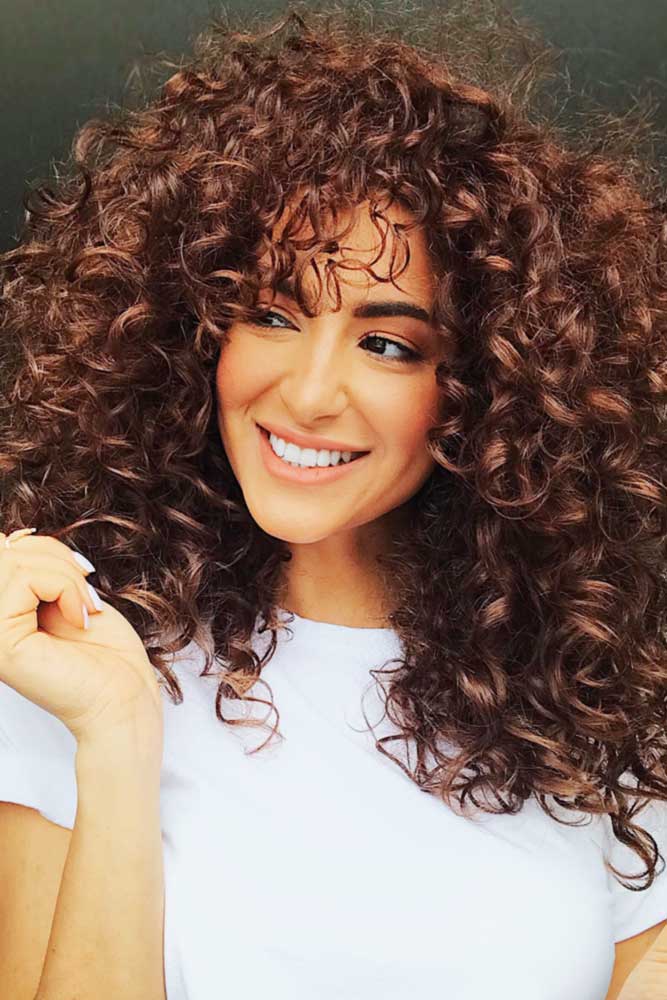 by @sarahangius
Believe it or not, to build this pleasant, rounded body you'll need to go for layers. They will not only give your curls some movement but also provide your chevelure with natural volume. To finish the look, let some little curls fall on your brows.
Spiral Perm For Natural Hair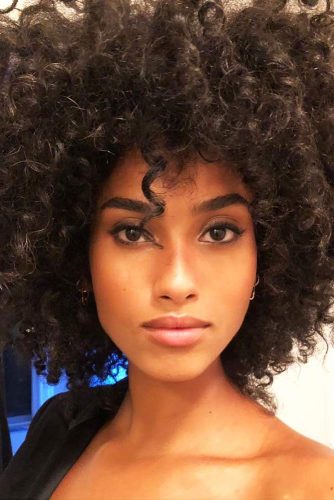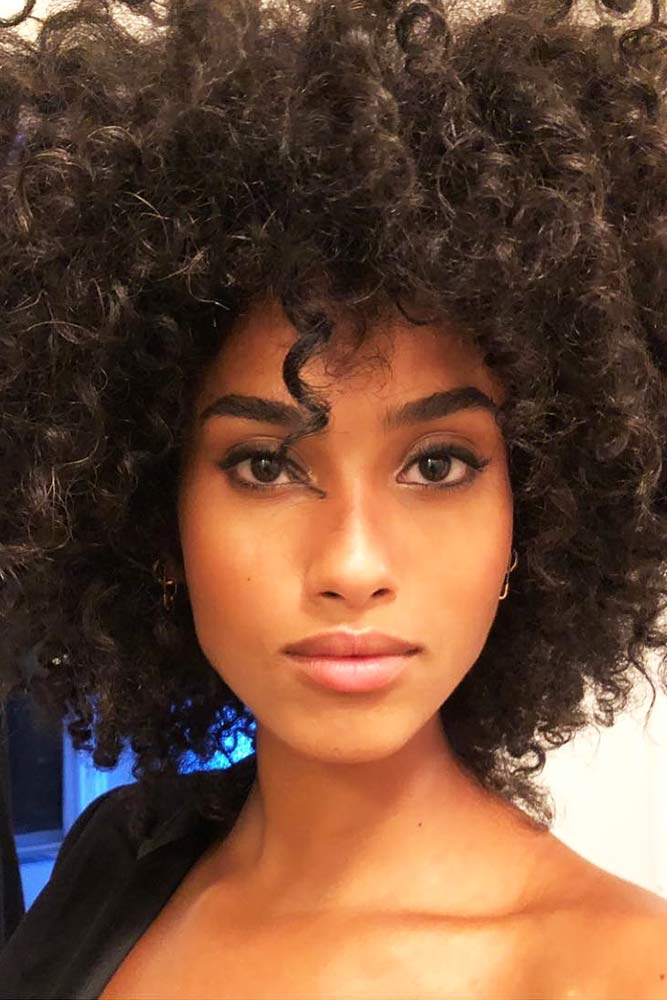 by @imaanhammam
Ladies with natural hair can try the spiral perm too! It's a wonderful idea to whip your unruly curls into a steady, volumetric shape that will emphasize the beauty of your hair.
Side-Swept Spiral Perm Style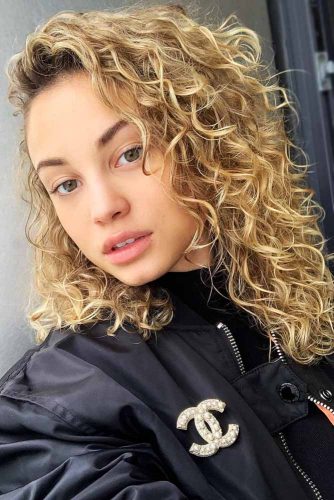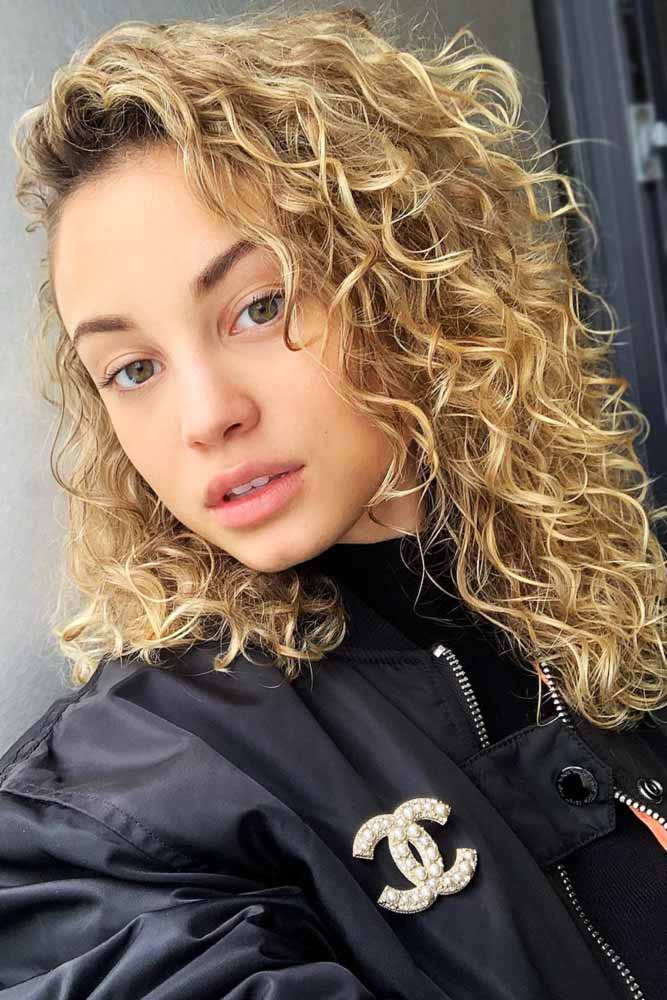 by @rose_bertram
Creating a side part is another good way to make the retro-like perm look contemporary. Who would've thought that a bit of asymmetry is enough to look trendy?
Layered Spiral Perm Look With Fringe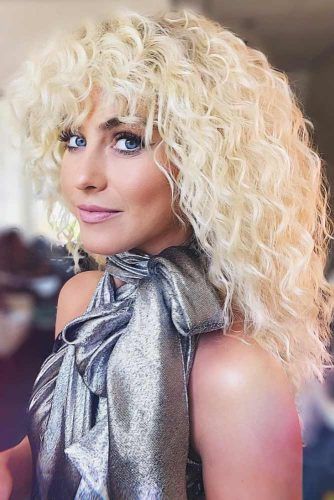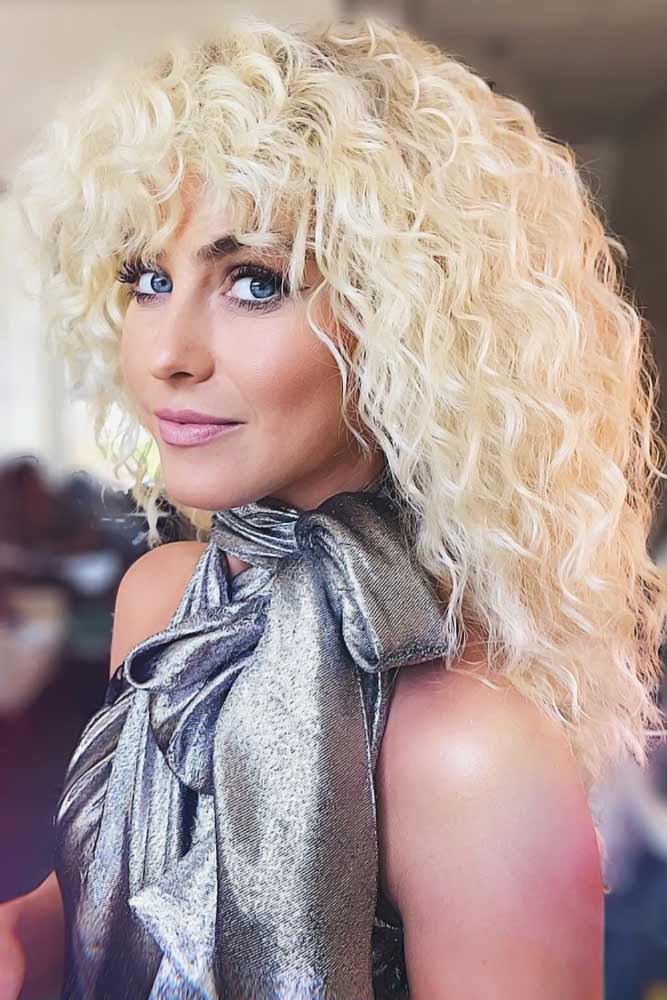 by @juleshough
There's no need to tell you what a brilliant duo layers and perms can form. But, there's one thing we won't dare to keep in secret: a slight fringe is the third element that can make the curly ensemble complete. Every game has its secret combinations, so you'd better turn the layered perm duo into a fringe trio to make it look its best.
Cornrows Half-Up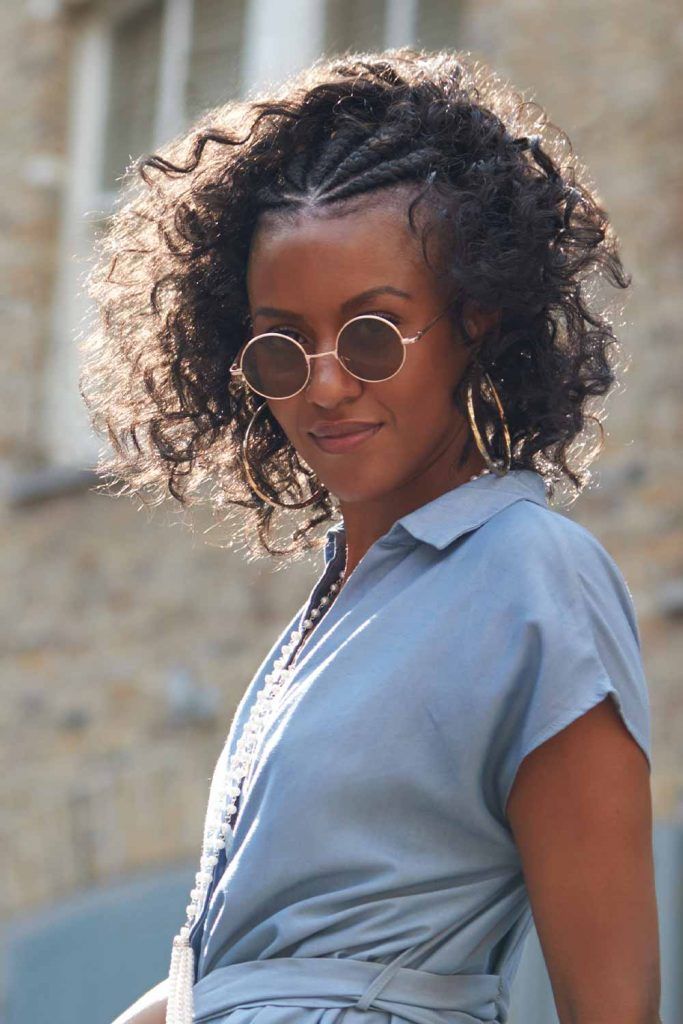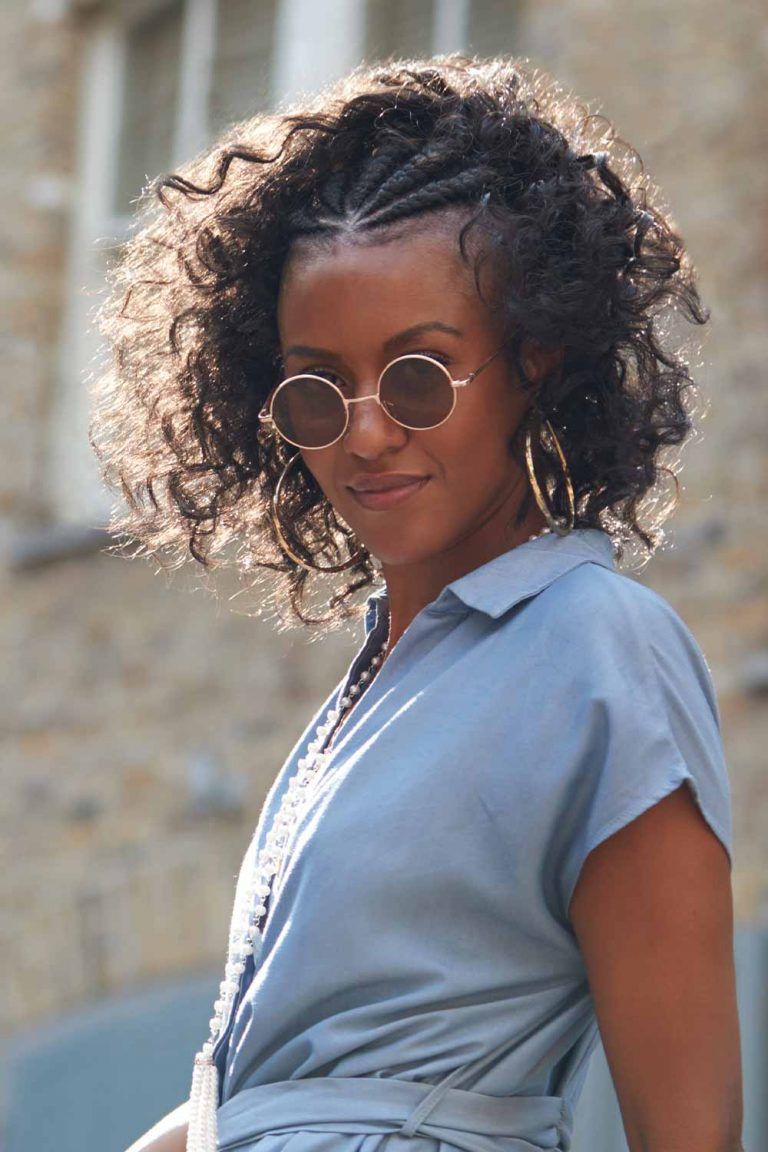 While some natural-haired queens do their best to straighten those thick locks, others want their curls to be even more defined and accentuated. For that reason, we're sharing a classy, absolutely harmonic way to pair cornrows with a spiral perm. Since your hair is textured by default, ask for a soft wave just to add some definition to your look. And besides a striking visual impact, side cornrows will keep you comfy with the mane.
Faux Hawk Updo Styling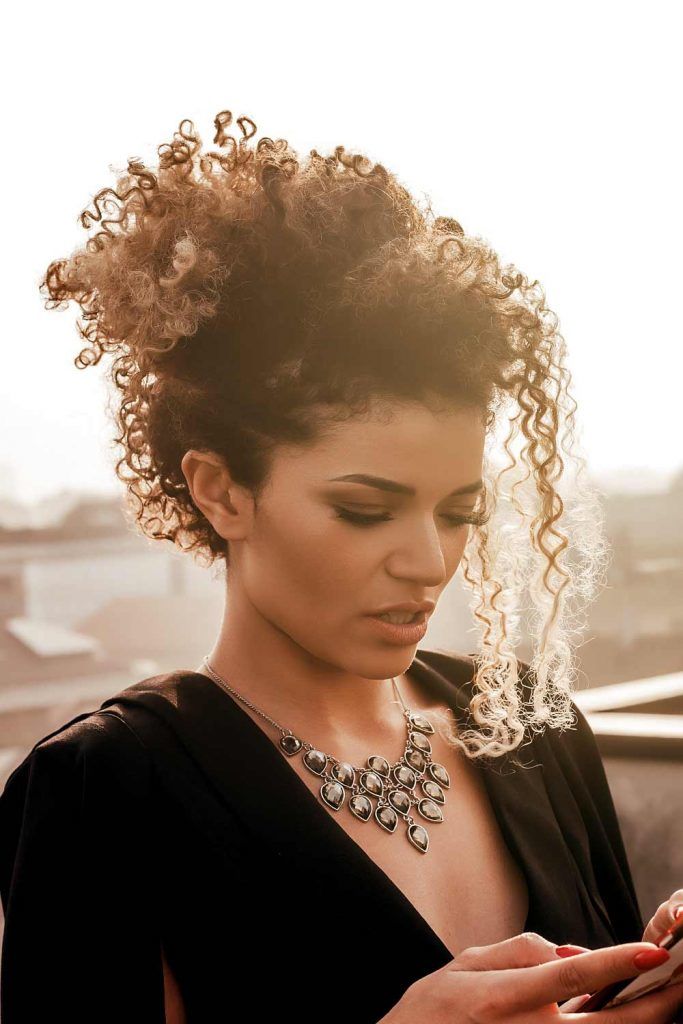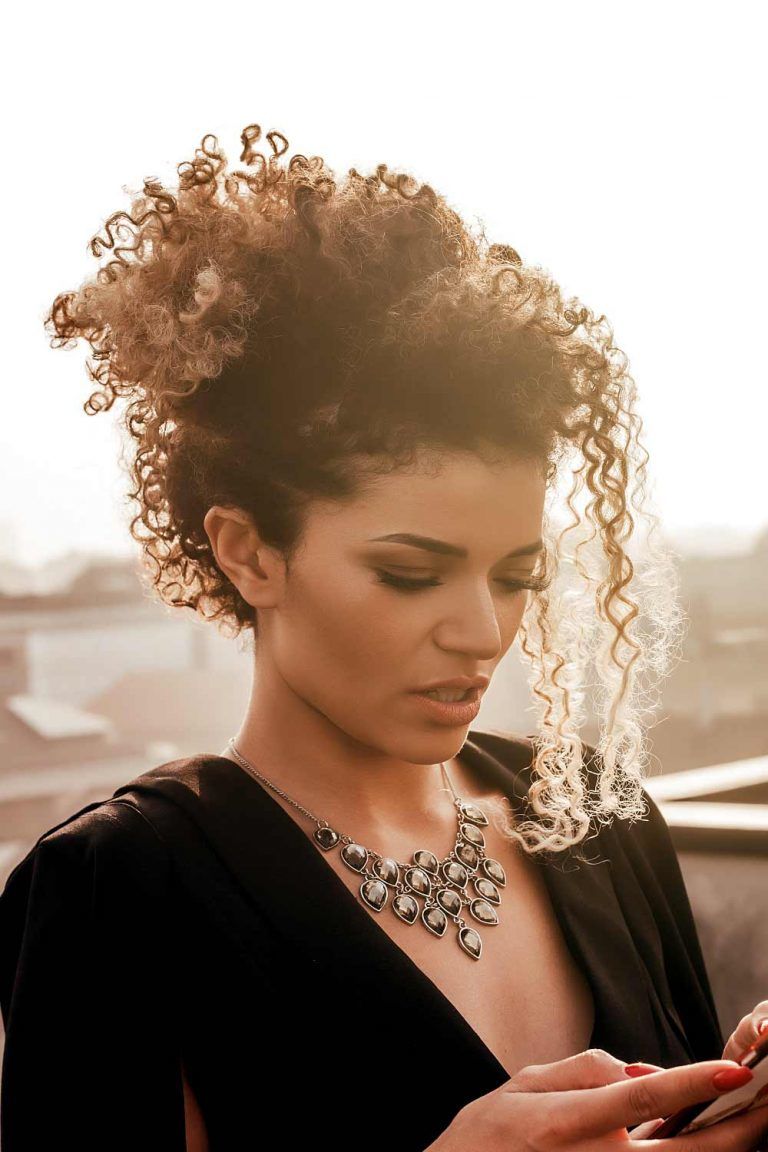 Even though curly hair, whether it's natural or permed, is hard to tame, there's one thing about it that you can do with ease. You are probably familiar with faux hawk hairstyles, as their popularity has grown wild in recent times. In fact, the only thing you need is to brush your curly
hair upwards and secure the tightly combed sides with barrettes
. Voila! A curly faux hawk is ready to shine.
Curls With Bow Accessory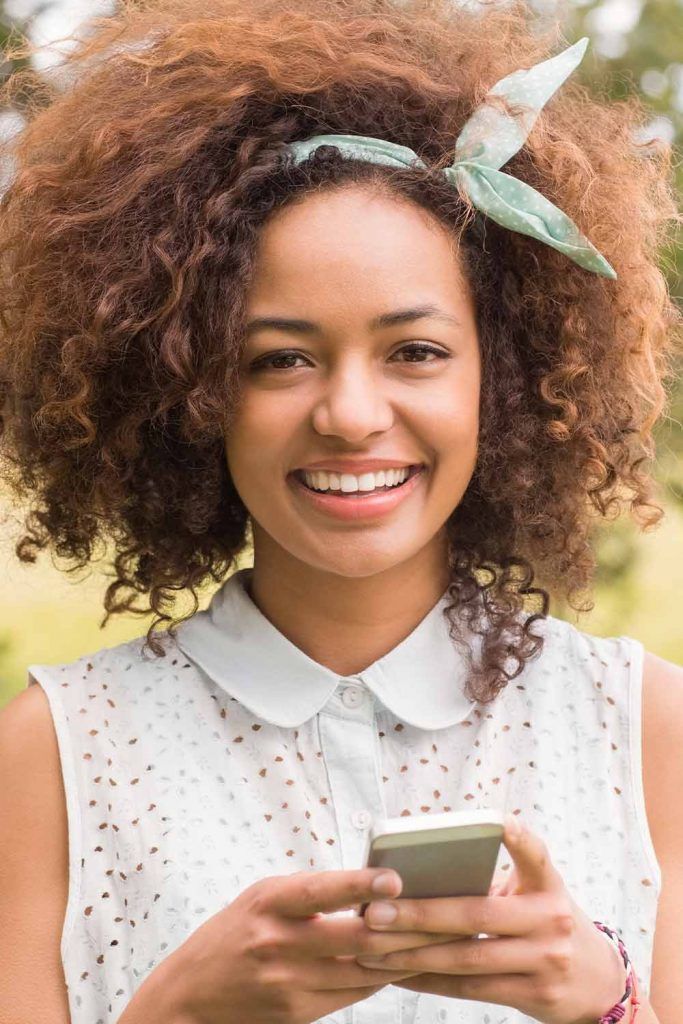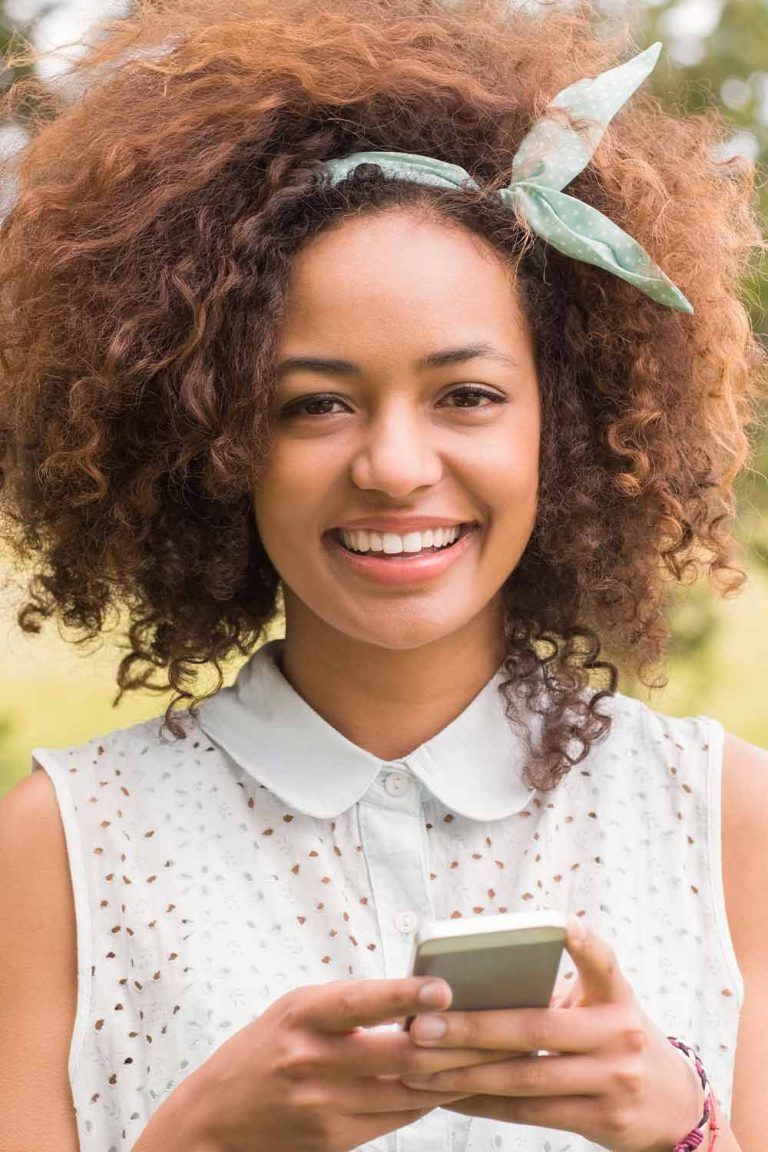 Afro-inspired perm hairstyles are so huge and puffy that women sporting them look like fairytale characters. So why don't make this cute, girly effect big and complement the fairy-like look with a lovely accessory? Here you can see how a little bow drastically changes the mood of the hairdo, giving it tons of cuteness.
Spiral Perm Style With Hair Clips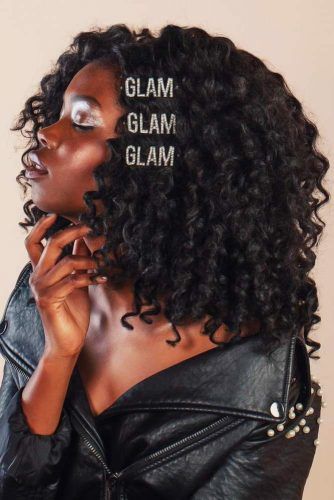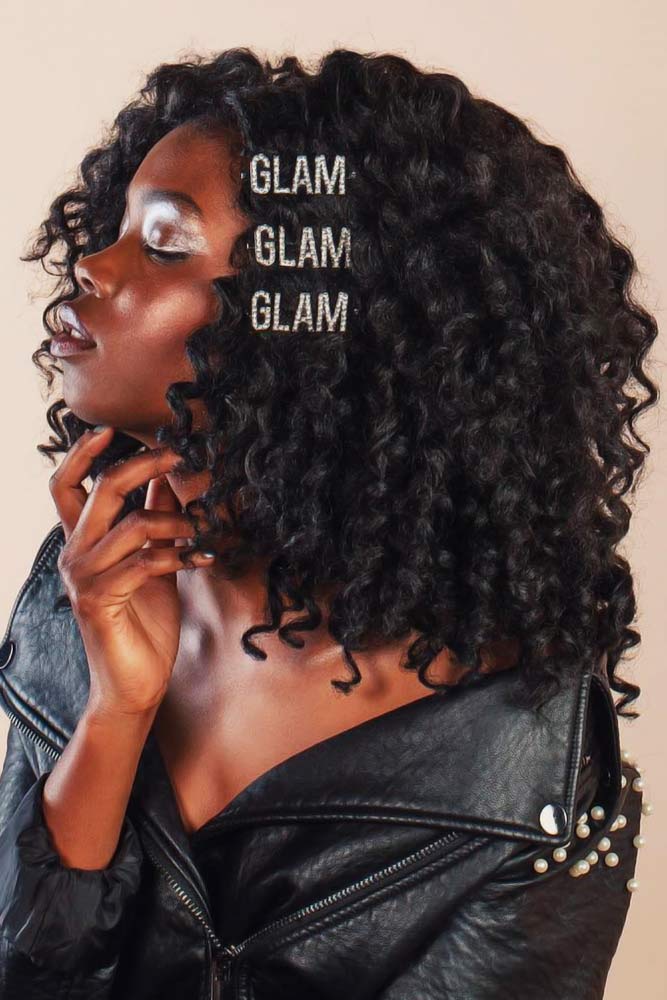 by @bianca.wiles
If you are afraid that your look will get lost among other natural hairstyles, you need some good hair clips to stand out in the crowd. Indeed, a customized barrette that expresses your personality is enough to put your amazing hairdo into the spotlight. You've just seen the hottest spiral perm pictures that the modern fashion world could ever see. Since you know how the spiral perm is different than regular one, you know what curly look you want to see in the mirror. So what are you waiting for? It's time to take your own spiral perm before and after pic!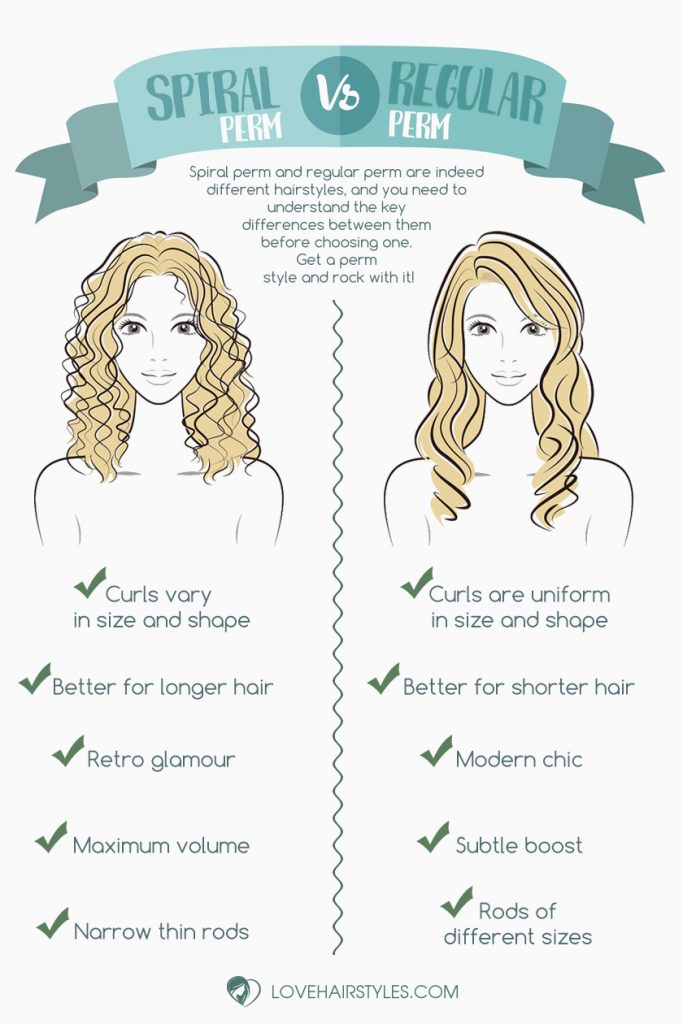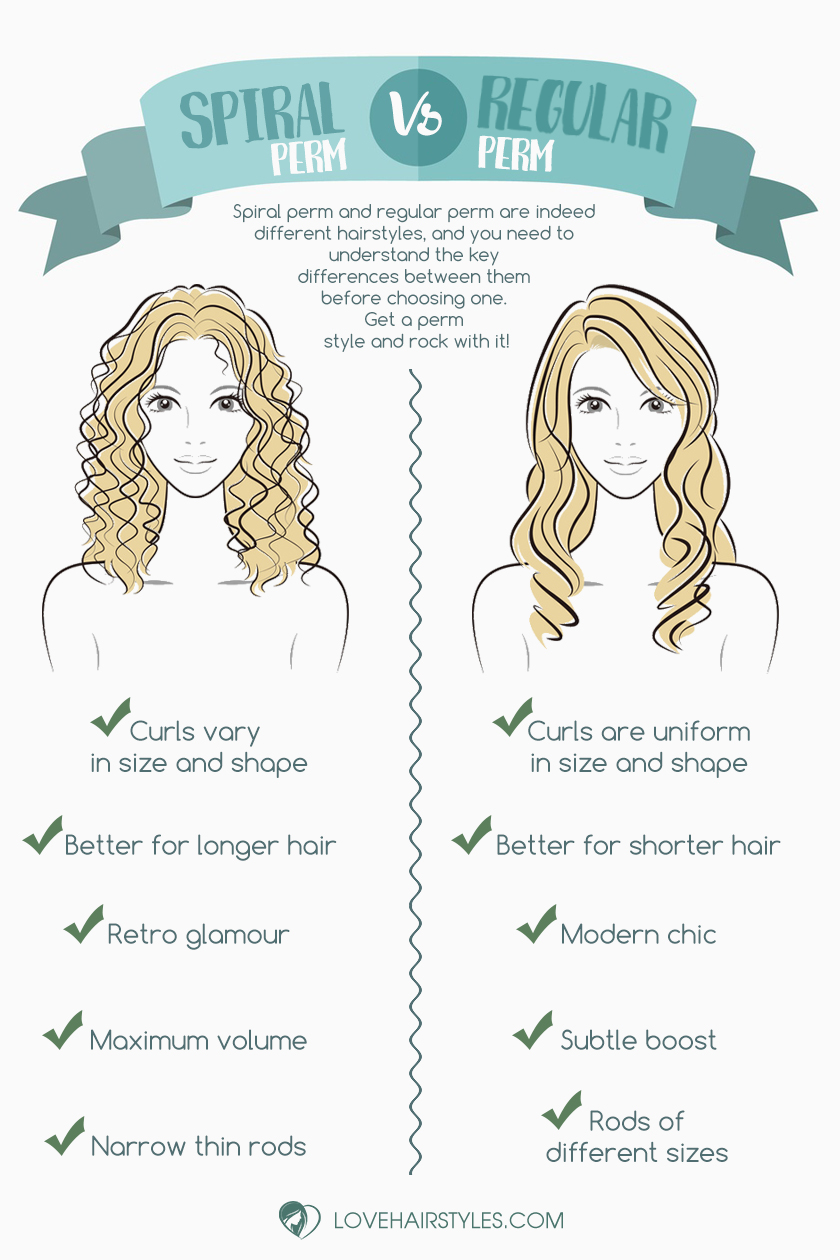 FAQ: Spiral Perm
How long does a spiral perm last?
A spiral shape is created when shoulder-length or longer locks are twisted and rolled with a vertical stem. This gives your hair volume and creates tight curls. With the right maintenance, such as using the right shampoo, hair balm and other products, a spiral perm can last up to 6 months.
What is the difference between a spiral perm and a regular perm?
Spiral perms and conventional perms are two different hair curling methods. Spiral perms are created by placing curling rods in the hair vertically by a stylist. Regular perms are made with different sizes of rods put horizontally against your head. Thinner and smaller rollers are used for tight spiral perms.
How do you take care of a spiral perm?
Refrain from combing your hair for the first 24 hours after your perm has set in.
Wait at least two days after your perm has set in before washing your hair.
Always use hair conditioner to moisturize your curls.
Don't put your hair in a ponytail before you wash your hair.
Avoid coloring your hair for three weeks before and after you get a perm.
Was this article helpful?