Messy Bun For Stunning Look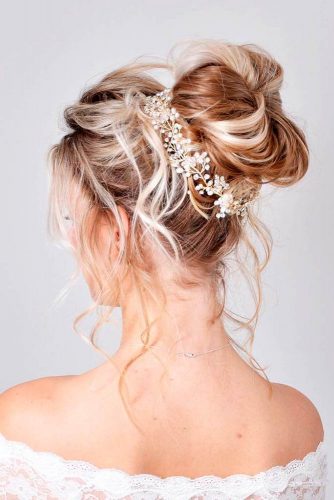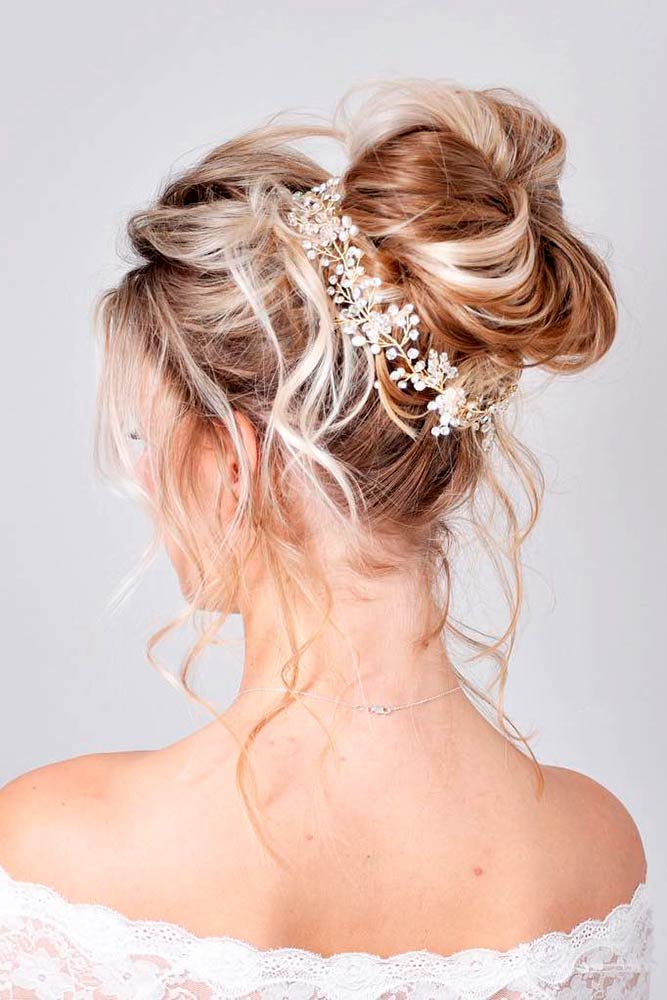 A mess is not always a bad thing, and this wonderful messy bun is about to prove it. Sometimes we need some messiness in our lives to accentuate its neatness. The same goes for your hairdo: the mess makes your hair look more alive, giving some liveliness and movement to it, while hair accessories around the base nicely complement your bride look. Your beautiful shoulders and clavicles are open to impress everyone, isn't that perfect?
Source: nicoledrege via Instagram
Exquisite Wedding Curls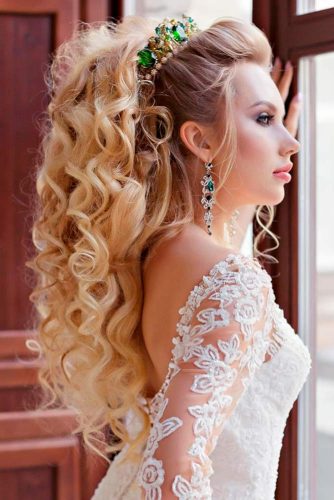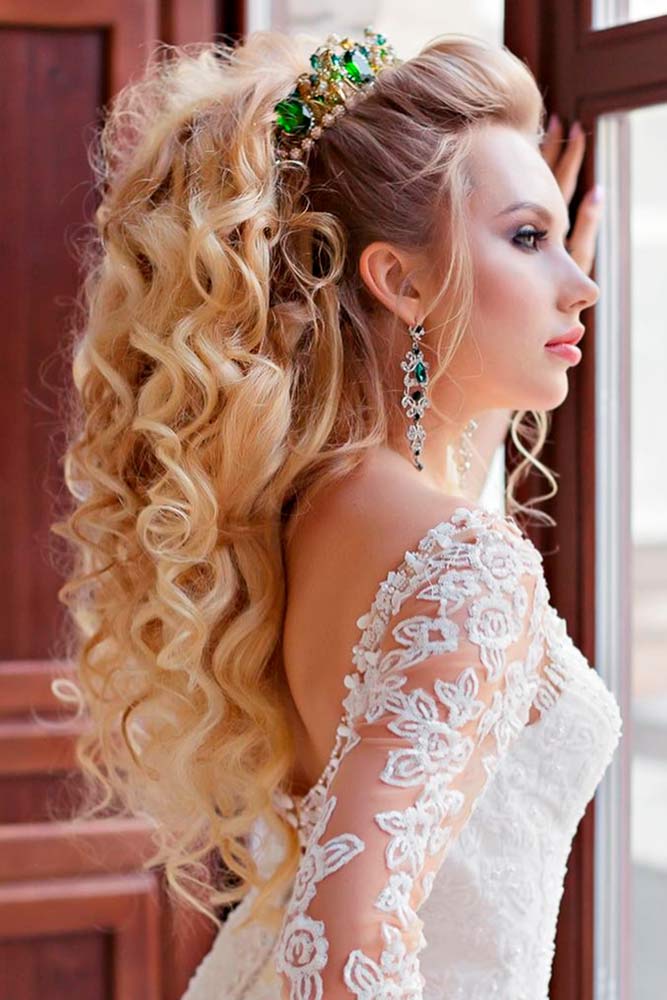 Every bride is the queen of her wedding, as everyone is waiting for her to walk down the aisle and show her smile to every guest. Don't be shy to wear a tiny crown for this day: it's a day when you shouldn't hide your beauty. Such an exquisite updo with voluminous curls wouldn't look so sweet without a tiara on top.
Source: komarova_websalon via Instagram
Simple Braided Bun For Elegant Look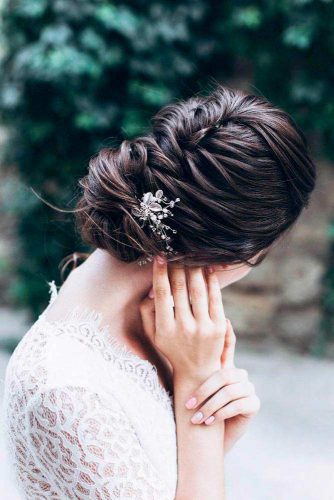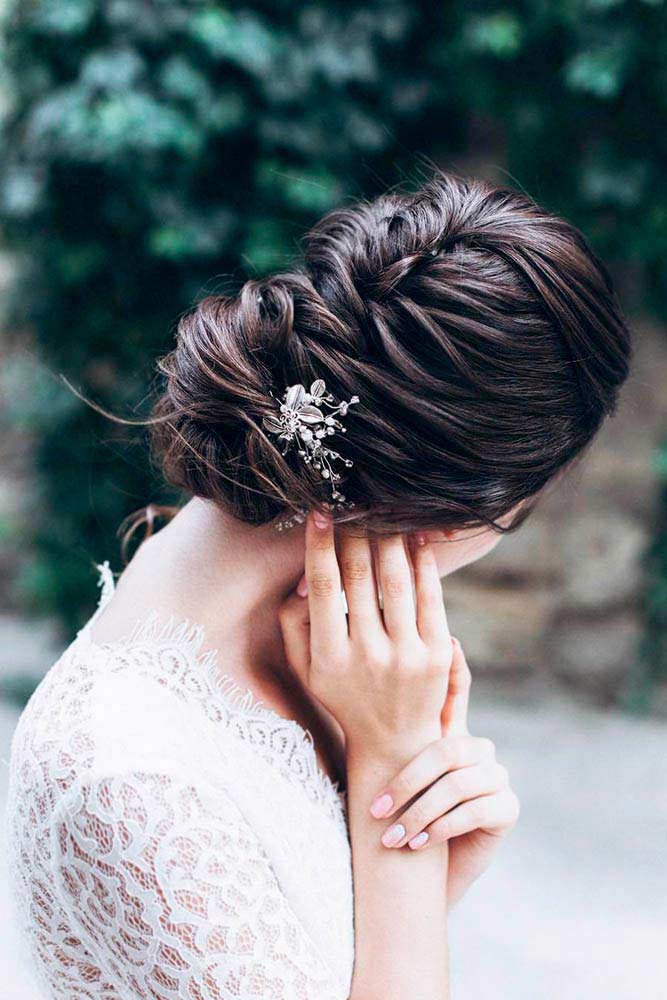 When we prepare for weddings, time tends to slip through our fingers like sand. Everything must be on point, so we are ready to sacrifice to reach perfection. But let's don't forget about the power of simplicity: it can both save some time and give you an elegant look. This braided bun doesn't take hours to get it done, yet looks unbearably stunning and delicate. Embellish it with a tiny floral bobby pin, and you are ready to say this tempting "yes."
Source: m_eysmont via Instagram