Wedding Updo With Pearls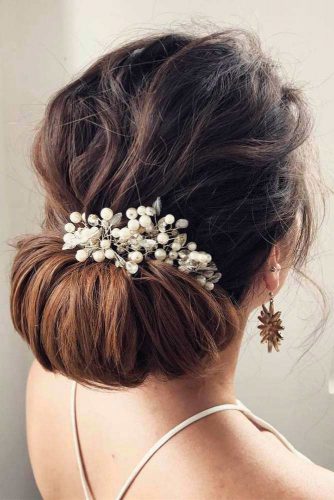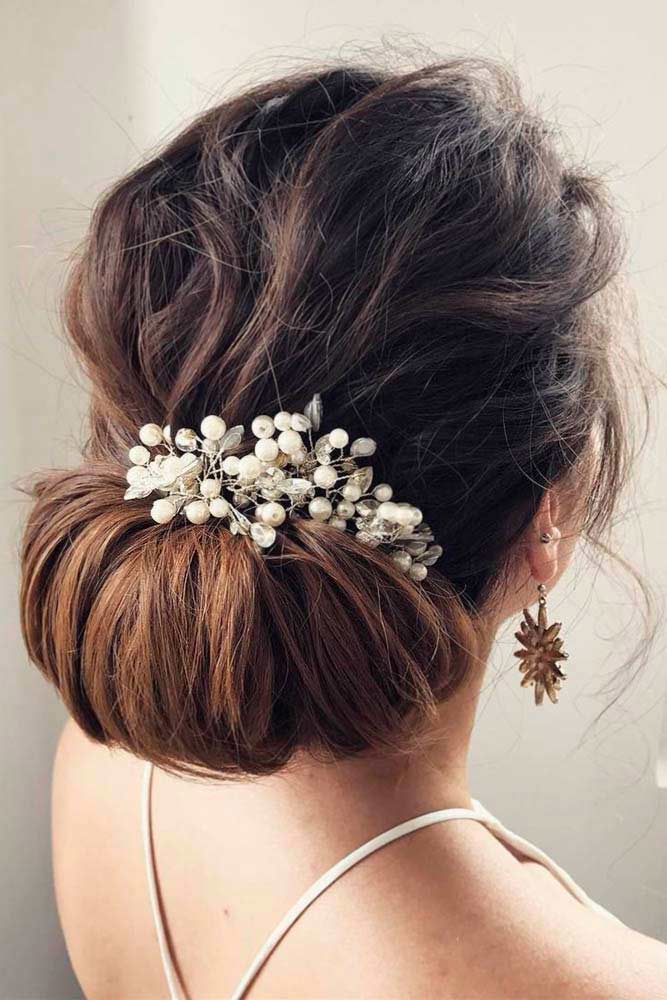 Accessories in your hair should match the mood of your wedding look. If you follow the rule "beauty is in details," you will love these neat and graceful elements in your hair. Once you opt for a low bun, don't forget to liven it up with some pearly bobby pins or pearl hair accessories; they're the delicacy in its purest form.
Source: Hair And Makeup By Steph
Swept Back Half Up Half Down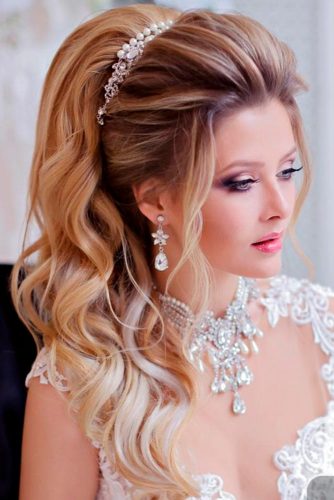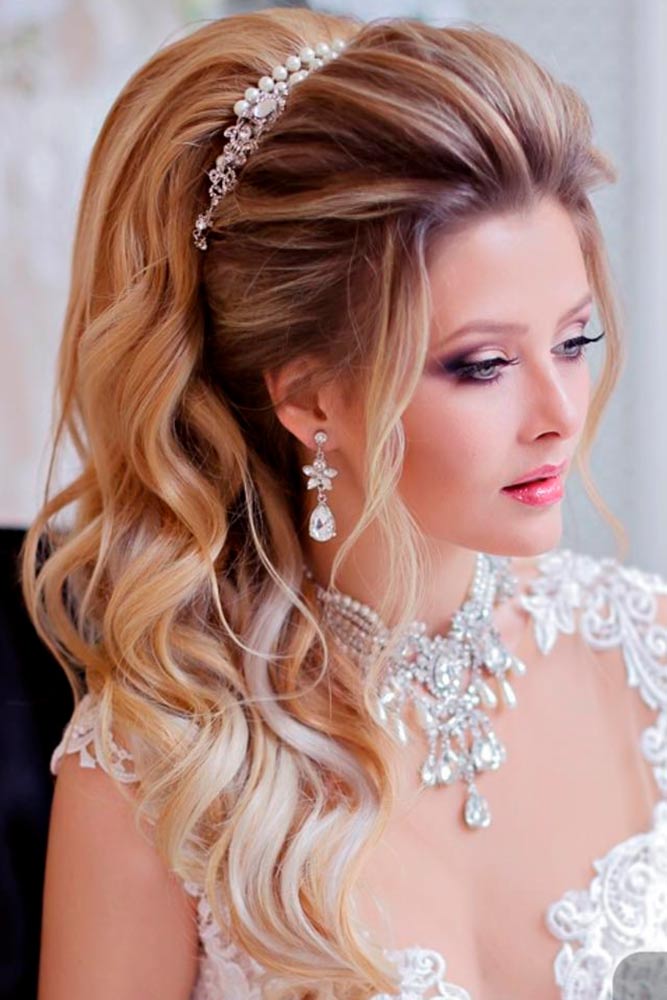 This swept back wedding hairstyle is a reason to get married. We just want you to don't pass this idea, as it is something really worthwhile. We can't call it a ponytail, it would be a too simple name for this cutie, but this half-up-half-down hairdo actually starts with a swept back pony. The top of your head is combed back neatly, yet with a touch of volume, while your full favy ponytail hangs on your shoulders.
Source: komarova_websalon via Instagram
Hair Texture As The Main Detail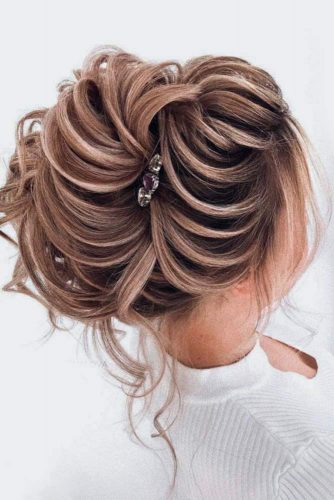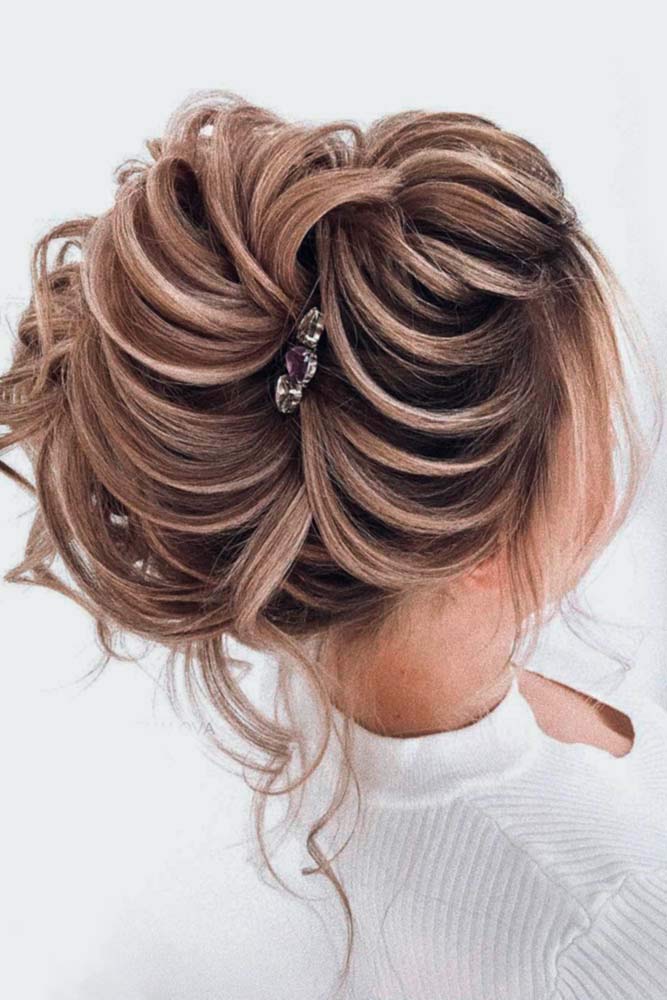 One of the trendiest ways to emphasize the beauty of your wedding hairstyle is to put the focus on your hair texture. Though pulled strands are quite simple, they can create a magnificent look that will steal the show. Loose textured hairstyles are a must-try for brides who want to look as unique as never before.
Source: hair_by_pustovalova via Instagram