What is my face shape? is the key thing you should consider while picking your perfect hairstyle. Hair is what we love and value, so it is our responsibility to make the right choice before doing anything new to it. That is why we believe you should understand what the shape of your beautiful face is.
It will be much easier for you to see what will flatter you or not and as a result, your choice will be gorgeous-looking anyway. Isn`t that what you want? Then read through our descriptions of all hairstyles for face shapes, look in the mirror, find yours and pick a hairstyle that will look good on you.
How To Measure Your Face Shape
Credit photo: instagram.com/mane_ivy
A woman can live her whole life without actually knowing what kind of face shape she has. On one hand, there's nothing bad about that. On the other, she can never reveal the full potential of her hairstyle and never learn how to accentuate her best features. Believe it or not, a haircut and hairstyle chosen based on your face shape can drastically change the way you look, as well as the way you image your appearance. First off, you need to determine what face shape you have by taking the right measurements. And this is where we begin our what is my face shape guide!
Parts Of Your Face That Make Finding The Face Shape Easier
Credit photo: instagram.com/lo_wheelerdavis
There are three features that will be your starting points on your way to defining your face shape:
the forehead
the cheekbones
the jawline
By measuring these features and following the angles of your face shape, you can define yours to finally find the most flattering hairstyles for you.
Measuring Your Face Shape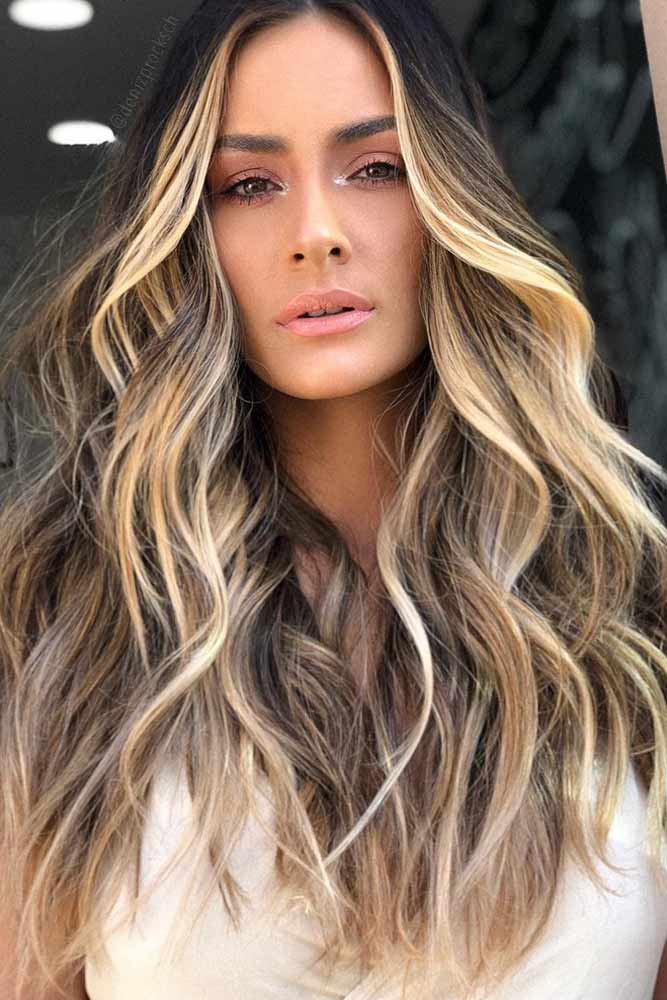 Credit photo: instagram.com/denizprocksch
STEP 1: Take a flexible measuring tape. Note that it doesn't really matter whether the tape is cm or inches, as it's not about the numbers; it's about the way your features compare to one another.
STEP 2: Clip your hair away from the face. You should make sure that your hair won't bother you while taking measurements, so tie your hair at the back if it's long or clip it out of the way if it's short.
STEP 3: Get paper and a pencil. Since you're going to compare your measurements, you will want to write them down to make everything accurate.
STEP 4: Stand in front of the mirror. It's always better to see what you're doing to be precise in your measurements.
STEP 5: Measure the widest point of your forehead. Basically, this point is located between your eyebrows and your hairline. Measure the distance from your hairline on one side of the forehead to the other, doing it straight across. When you finish, write down the results.
STEP 6: Take a measurement for your cheekbones. Firstly, find the most prominent point of your cheekbones. It should be below the outer corners of the eyes. Once you feel this point with your fingertips, measure straight across from one cheekbone to the other.
A tip: When measuring cheekbones, your nose may push out the tape, thus making the width greater. For accurate measurements, hold the tape straight across in front of your face and eyes just where it meets your cheekbone.
STEP 7: Measure each end of your jaw. To do so, put one end of the tape to the corner of your jaw below your ear, and bring the other to your chin. Then, simply multiply this measurement by two to get the total jaw length.
STEP 8: Take a measurement for your face length. Place the tape at the center of your hairline and stretch it down to your chin.
A tip: if you have a prominent nose, don't pull the tape too tightly, as it can add extra false centimeters. Instead, hold the tape straight up and down right in front of your face.
STEP 8:Compare the measurements. Now, it's time to compare the proportions you've measured and written down to answer the fateful question: what is my face shape?
Round:
If your face is as long as it's wide, then it's round or square.
Square:
a face shape that is of the same length as its width and also has an angular chin is determined as a square face.
Oval:
If your face is longer than it's wider and has no prominent angles on your chin and jaw, you've got an oval face.
Oblong:
if the forehead looks prominent and your face is longer than it's wider, you're blessed with an oblong shape.
Diamond:
If the width of your cheekbones is greater than the width of your cheekbones and has a defined chin, your face shape is diamond.
Heart:
when measurements get narrower from the forehead to the jawline, you've got a heart face shape.
Rectangular:
if your forehead is as wide as your jawline, you have a rectangular face shape.
Q: If my measurements don't fit these standards, then what is my face shape?
A: Don't forget that we're all unique like snowflakes. These parameters are just a general rule, but every rule has an exception. You just have a blend of face shapes. See how to find a style for your specific features.
Best Matches: Face Shapes + Hairstyles
Now that you have just identified your face shape, it's time to find out what hairstyles and haircuts work best for your facial features.
Long Wavy Layers + Round Face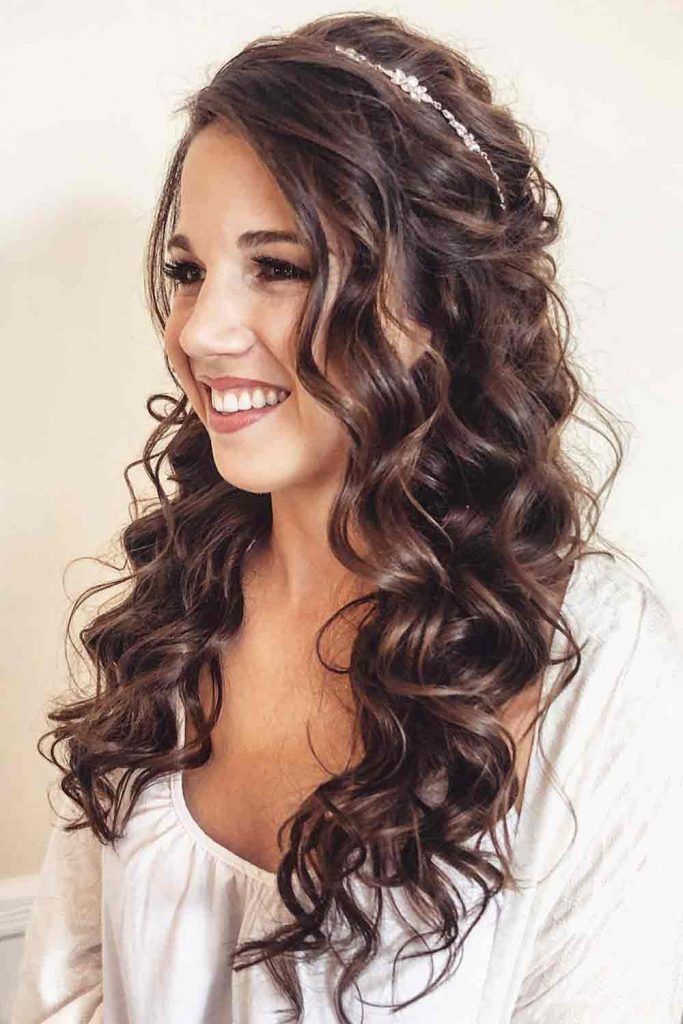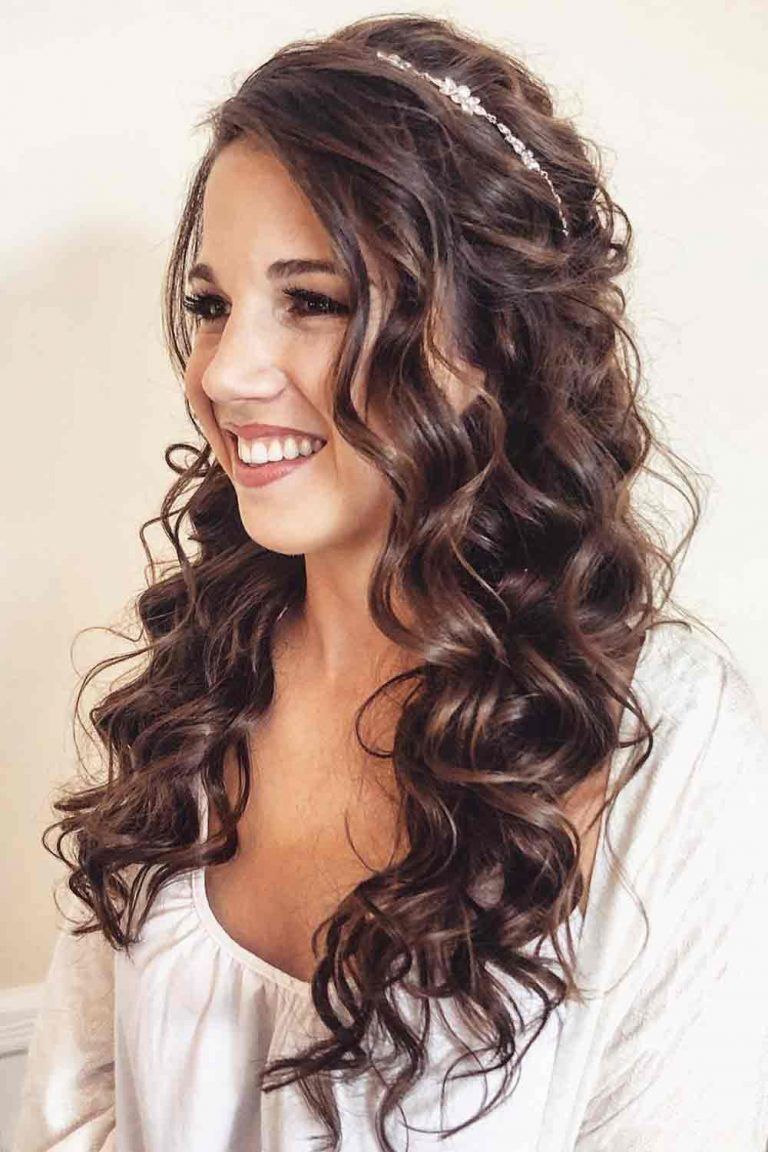 Credit photo: instagram.com/ashleyglazerhair
It's no secret that round face has no sharp angles, which puts the cheeks in the spotlight. This face shape is extremely cute and feminine, but it looks best when accentuated with a bit of an edge. A center-parted hairstyle will distribute the hair evenly, building the needed visual balance. Also, you will need to add some volume to the whole hairstyle to beat the too-round-looking face, and that's a job for long wavy layers!
Soft Face-Framing Waves + Square Face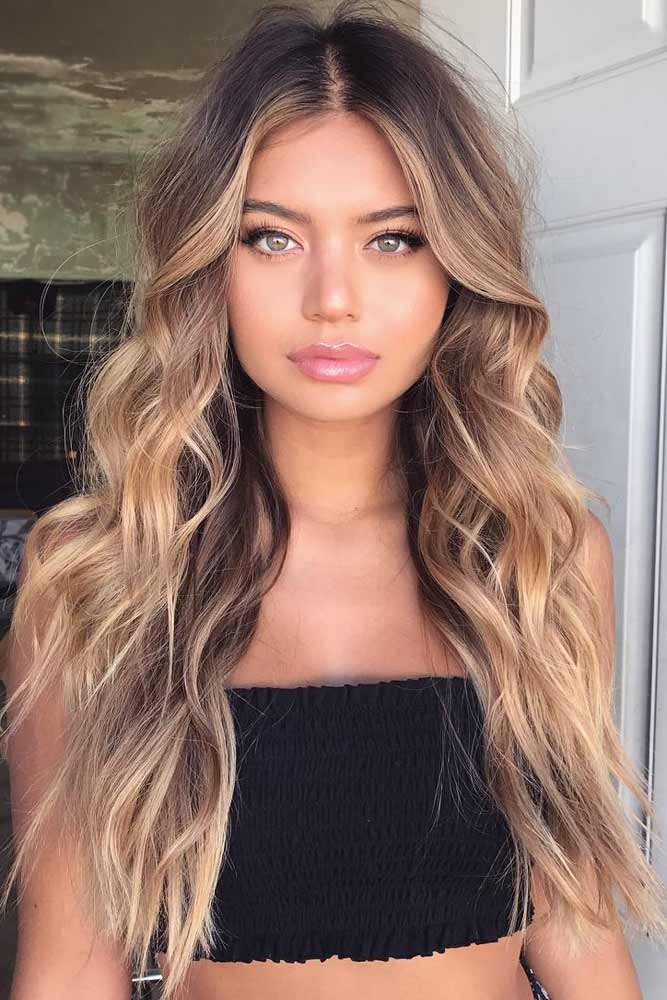 Credit photo: instagram.com/sofiajamora
Square faces are sharp, dramatic, and attention-grabbing. However, some women find this shape to bring too much attention to their broad jawline which makes it the highlight. Well, this is where waves become your best friends too. Or, you can go for some well-blended long fringe. The key to making all the features of a square face go harmonic lies in a proper frame. Make sure that the front waves curve at your cheekbones, slightly cascading to the forehead. In this way, you will soften up the angles.
Relaxed Wavy Layers + Oval Shaped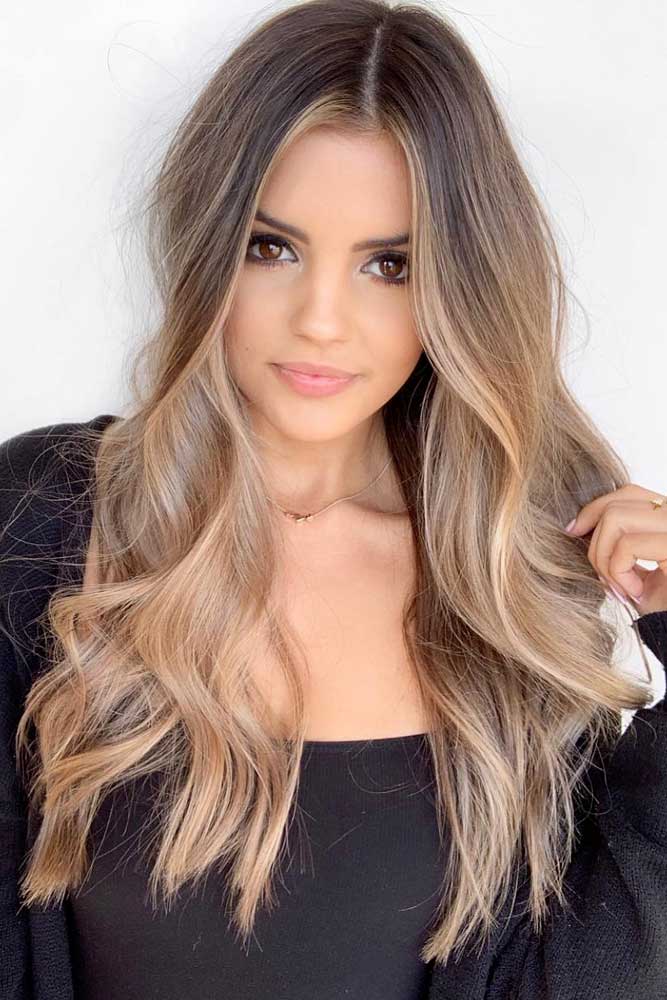 Credit photo: instagram.com/mane_ivy
As a matter of fact, many girls expect to find out they have oval faces when they ask themselves "what is my face shape?". The oval face shape is considered the most balanced face shape that never looks too long or too pointed. On the other hand, women who have it think that their looks lack a highlight that would spice up the overall look. Sharp, well-defined layers and waves are what can add more character to your soft and nice features.
Long Beachy Waves + Long Face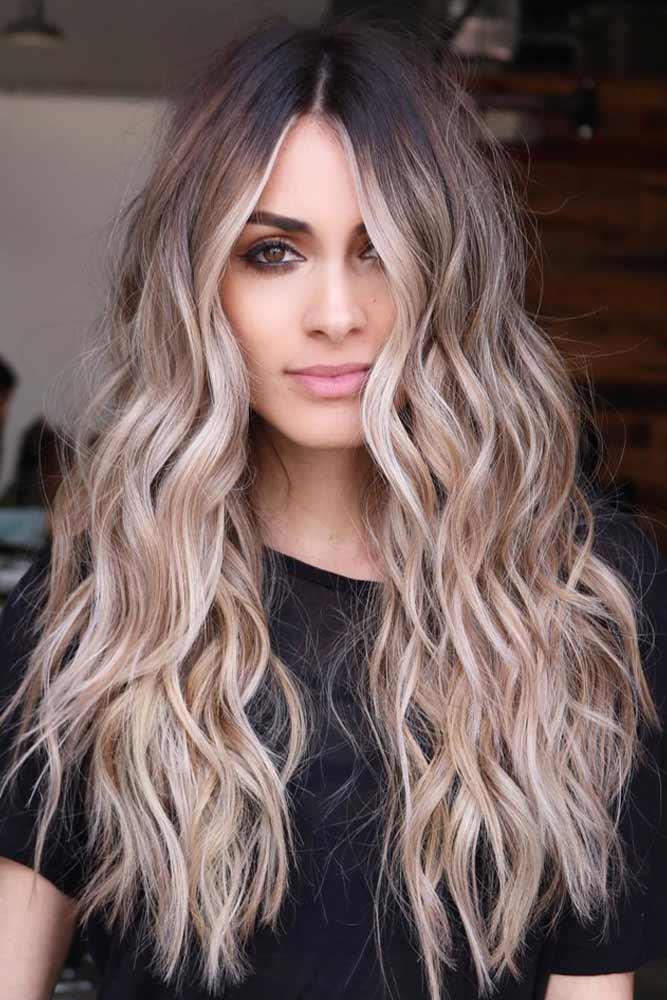 Credit photo: instagram.com/hairerik
The long face shape has an attractive slim silhouette that may appear too long at the forehead. That only means you need to build the balance by framing your forehead at the top or sides. The good news is, you don't need to change a haircut to make your hair work for your face shape. Waves are the best weapon: just wave your hair, paying attention to the front tresses so that they slightly overlap the forehead.
Chin-Length Bob With Bangs + Diamond Face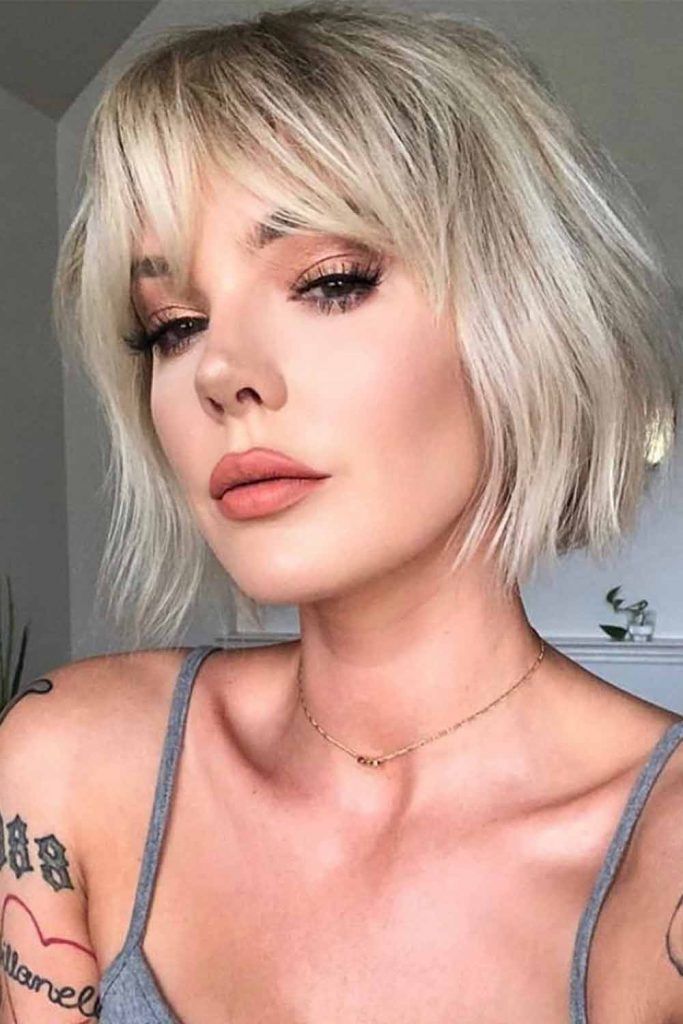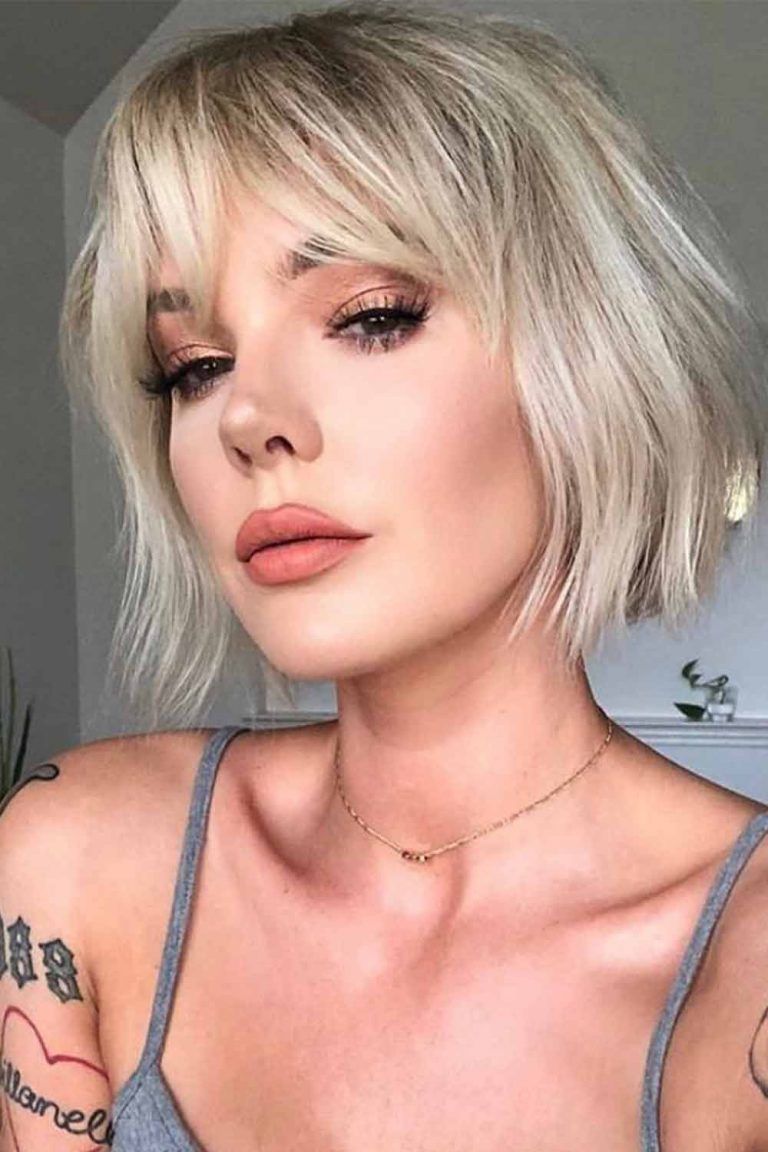 Credit photo: instagram.com/salonbugatti
Diamond face shapes are blessed with angles and wide foreheads. And to shine bright like a diamond, you need to make sure that your forehead doesn't appear way bigger than the rest of your facial features. Many hairstylists recommend trying wispy bangs that will smooth out all the features without overlapping the eyebrows. Also, you won't go wrong choosing a bob: with a textured finish, this haircut will enhance your best features.
Layered Thin Bang + Heart Shaped Face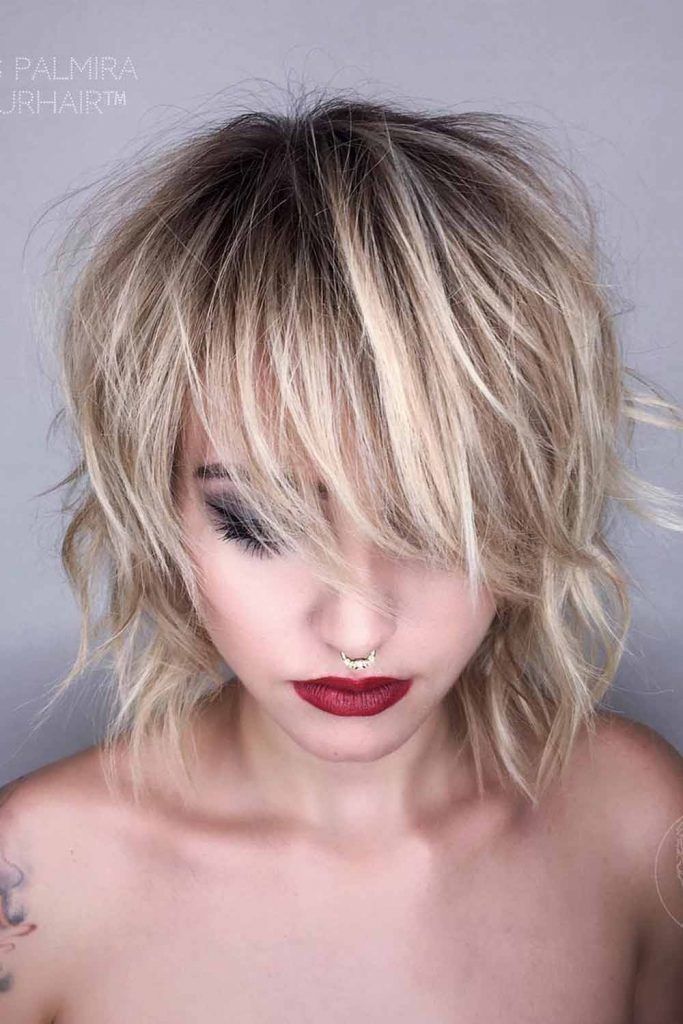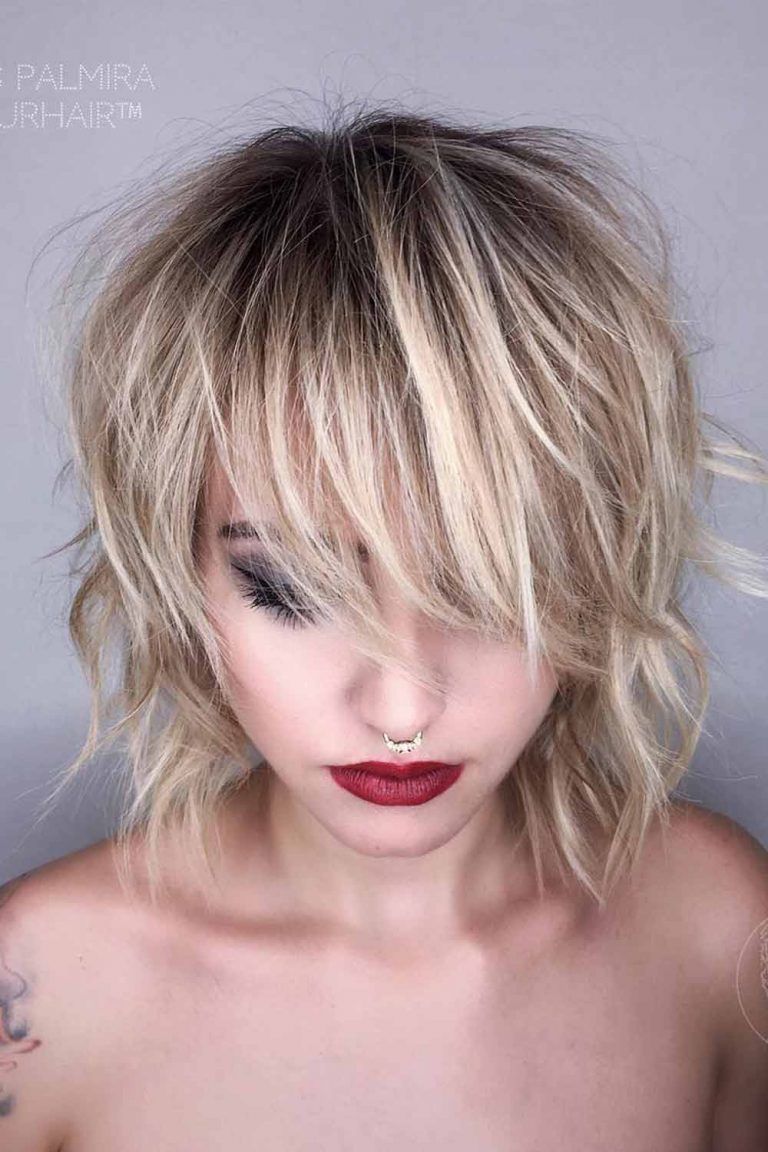 Credit photo: instagram.com/cutyourhair
Heart-shaped faces speak for themselves: they have an equally wide forehead and cheekbones that end with a nicely pointed chin. Also, they usually come with a widow's peak hairline that creates a heart-like silhouette. Sometimes this face shape may appear too prominent in the chin area because it's the most accentuated point, which makes the jaw look wider than it is. To get the most of this face shape, nothing will do better than a soft layer of thin bang that blends freely with your hair. By the way, a little messy touch to your hair won't hurt too!
Layered Blowouts + Triangular Face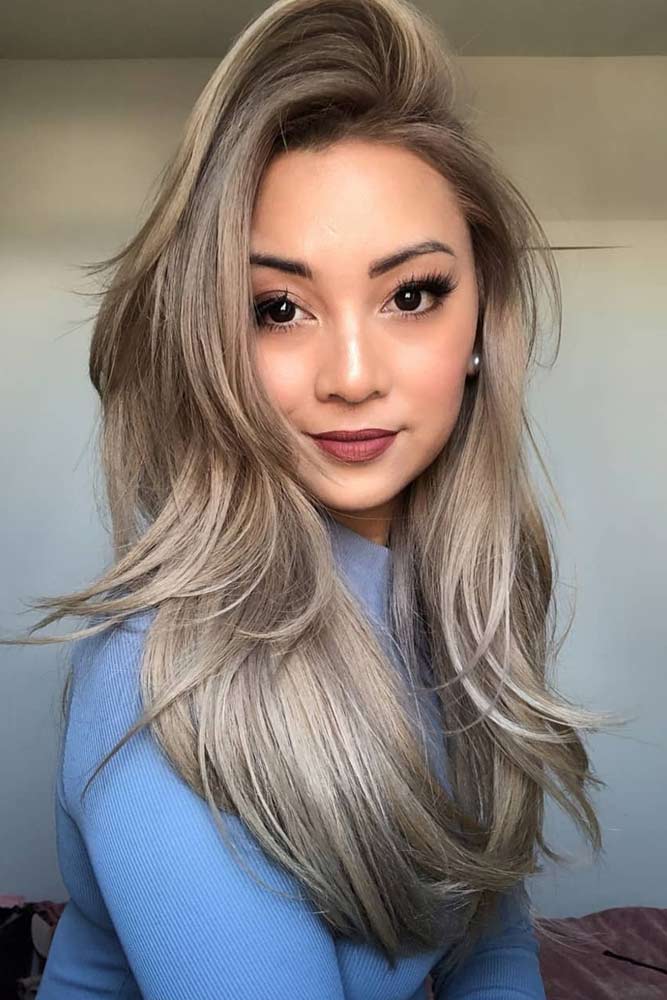 Credit photo: instagram.com/alphqiu
Since triangular faces have a broad forehead, you either need to conceal it with a framing touch or create a ton of volume for the crown. If you are looking for an excuse to get blowouts, that's it! Once you get yourself a voluminous layered blowout with a dramatic flip on the top, you will balance out the whole silhouette and make your forehead appear perfectly harmonic with the rest of the features.
FAQ: What Is My Face Shape
What is the most attractive face shape?
Sure, there are many gorgeous people with round faces, square faces or other facial shapes. However, the heart shape, sometimes known as the V-shaped face, has been proven by the California Beauty Academy to be the most visually appealing facial shape.
At what age does your face change most?
The most significant changes usually occur in people's 40s and 50s. However, they can start as early as their mid-30s and last well into old life. Even if your muscles are in good shape, repetitive moves that create lines in your skin lead to facial aging.
What makes a face look old?
The presence of lines isn't the only indicator of age. Pigmentation and dark patches can make your skin look drab and aged. Discolorations, such as rocky pigmentation or age spots can actually make ladies appear 10 years older than they really are.
Was this article helpful?