Sleek Brown Short A-Line Bob
Source: gulevich.vladimir via Instagram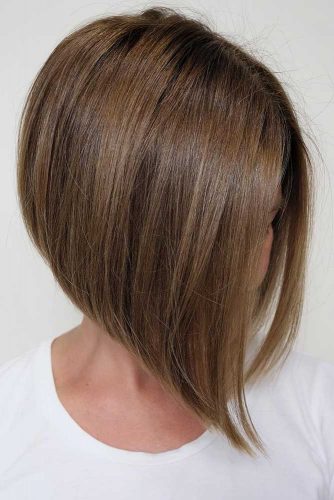 This sleek brown short A-line bob is a fantastic choice. It works well for all face shapes and hair textures. The shiny, smooth appearance of this style makes it a very popular choice among women from all walks of life but particularly is a favorite amongst older women. It is also the perfect A-line bob for thick hair at this length. However, if you have thin hair, you would want to go for a shorter cut in the back to add volume.
Short A-line Bob With Bang
Source: yunuskarat via Instagram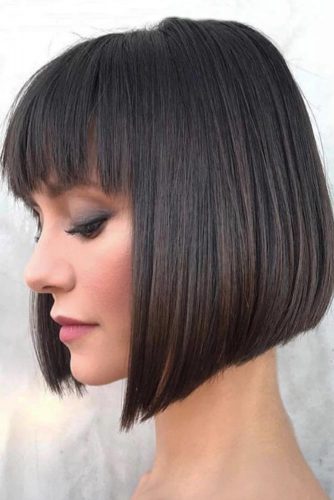 Next, we have this short A-line bob with bang that is very sleek in appearance. There is a slight inversion to this cut making it an A-line bob cut, but it almost appears to be a blunt bob. The bang option in this cut draws your attention to the model's eyes, making it a perfect cut to flaunt a cat-eye look with some bold lipstick colors.