Short Layered Blonde Bob
Source: yunuskarat via Instagram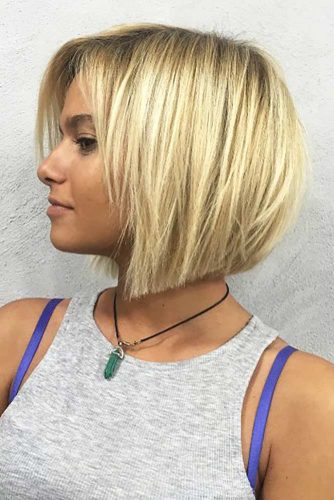 This short layered blonde bob is a stunning and popular style, as well. This cut follows the contour of the jaw-line as a guideline but looks equally beautiful a couple of inches longer as you can see in this photo. This bob with bangs option has a slightly longer bang rather than a short blunt bang, making this style softer in appearance. The darker roots with the rich blonde color give this cut depth and dimension which assists women who have thin hair.
Shiny Platinum A-Line Bob
Source: styles.by.sarah via Instagram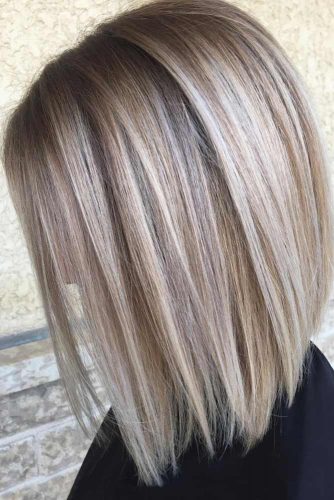 The smooth, shiny platinum A-line bob is a beautiful example of a volumizing hairstyle. In order to keep this style from looking flat and dull, layers are a necessity. The darker roots that are now a major trend add richness and luster to what may otherwise be a plain, gloomy style. This A line bob long allows for some variety in styling options. Since the darker roots are trending, this also extends the time between salon visits for touch-ups, which is a welcome feature.