An A-Line bob is a very trendy bob haircut and hair stylists believe that it will not go out in the nearest future. It has some versions, and today many women prefer stacked bobs. The great news is that like most bob hairstyles, the A-Line variation compliments most hair textures and face shapes. Plus, you can enhance this cut with layers, bangs, textures, volume, and color finishes – anything you wish.
As you can see, the sky is the limit when it comes to A-Line bobs. Let's see the trendiest ways of enhancing this cut.
Deep Side Parted A-Line Bob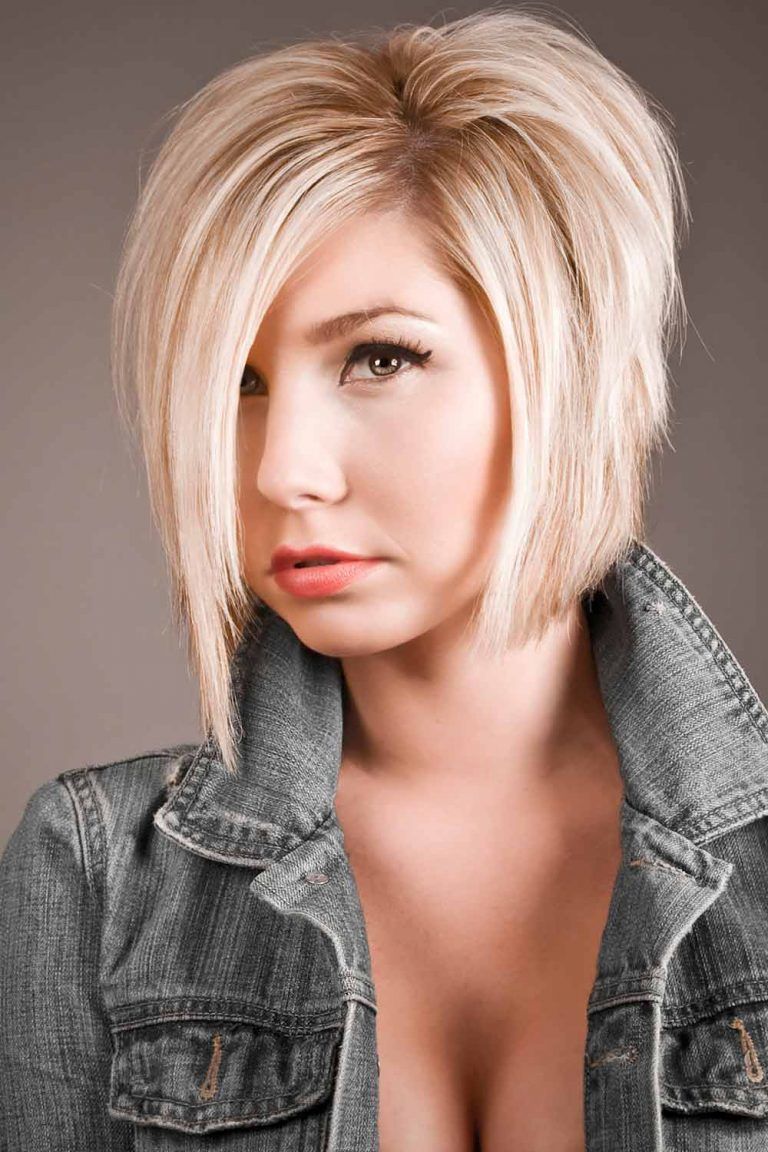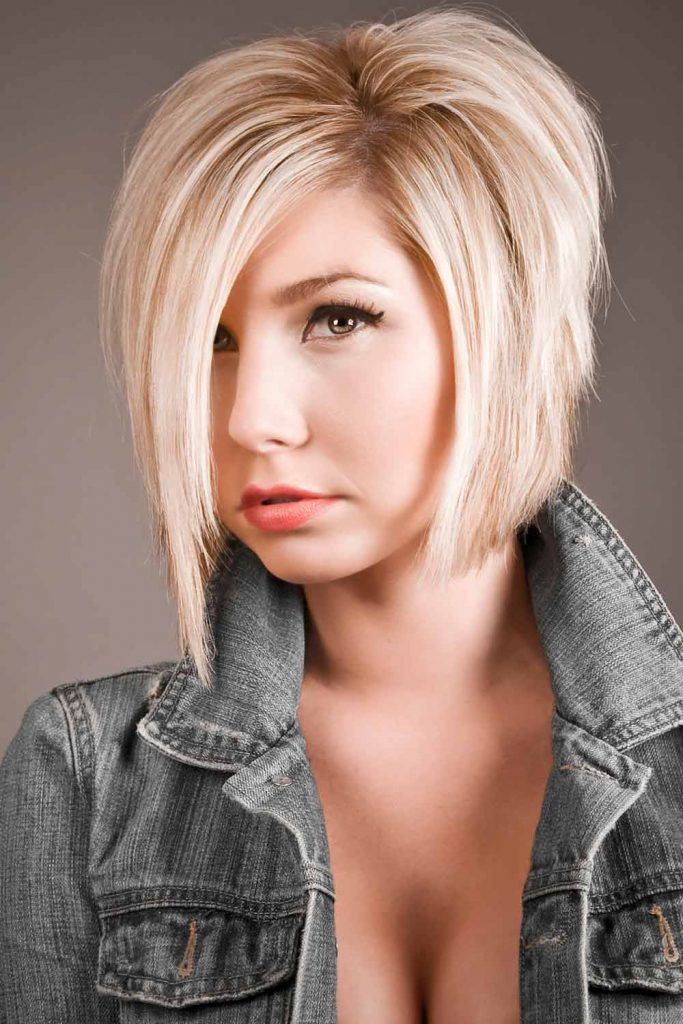 Let's explore some A-line bob haircuts such as this A line bob with side bangs. This is a very chic style, and this particular example is made more beautiful with the cutting edge greyish white hair color. By adding a deep side part to the look, it takes the edginess of the look to an additional level. The style of asymmetrical hair has been popular for some time and is worn by women from all walks of life.
Curly Blonde Bob Haircut With Pink Highlights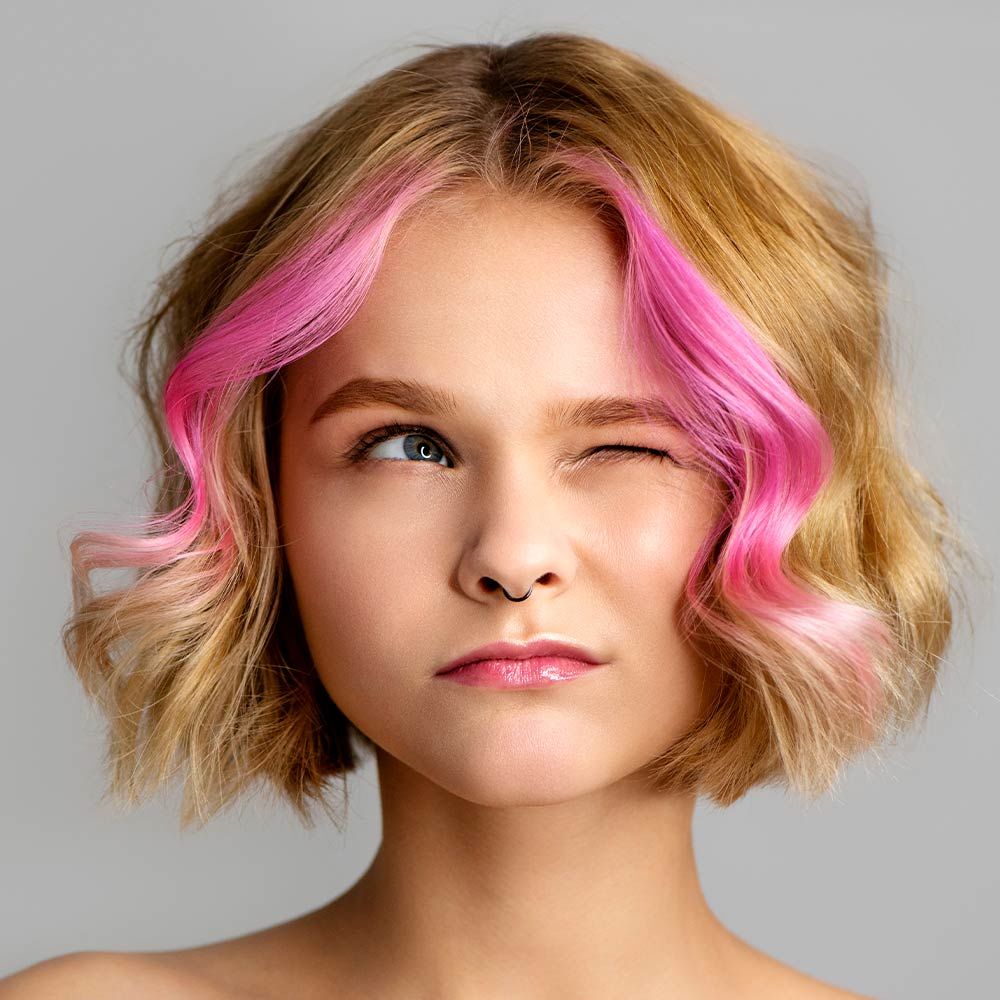 If you're looking for a style that has class but still has a splash of fun to its appearance, then check out this curly blonde bob haircut with pink highlights. The wavy hairstyle combined with the A-line cut allows this look to be not only gorgeous but also fun and easy to style. This style has become a favorite amongst medium bob haircuts.
Sleek Brown Short A-Line Bob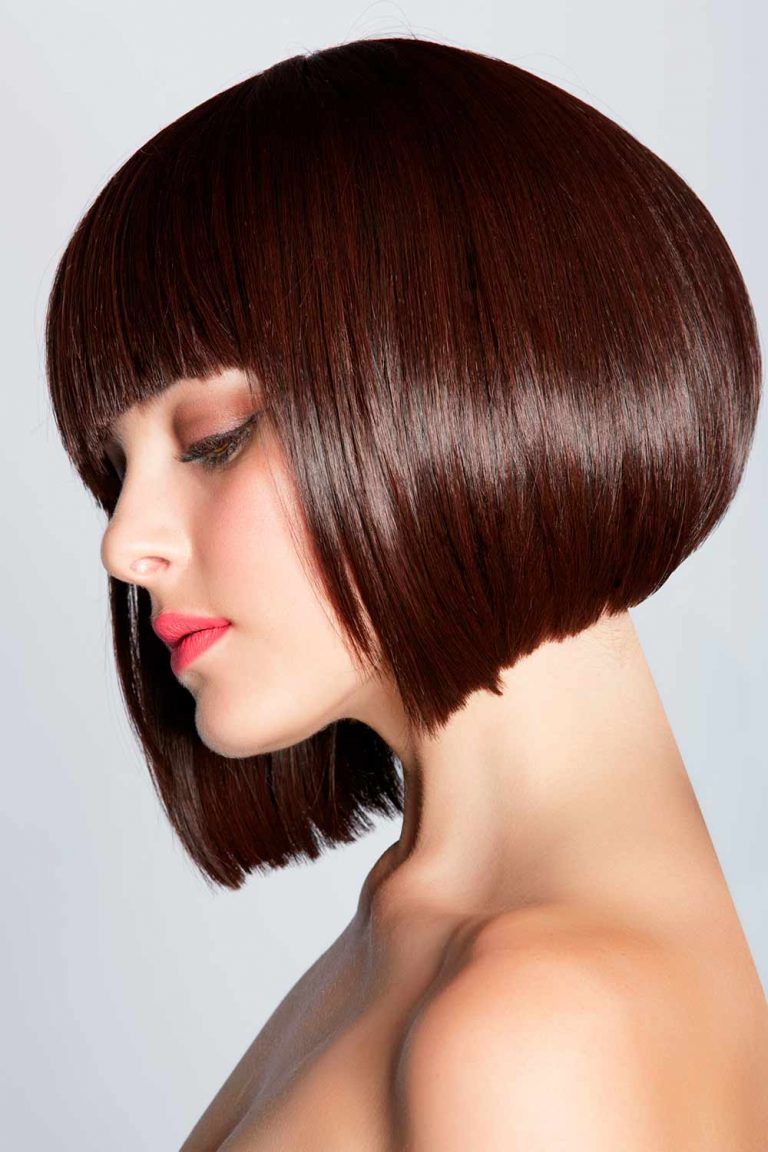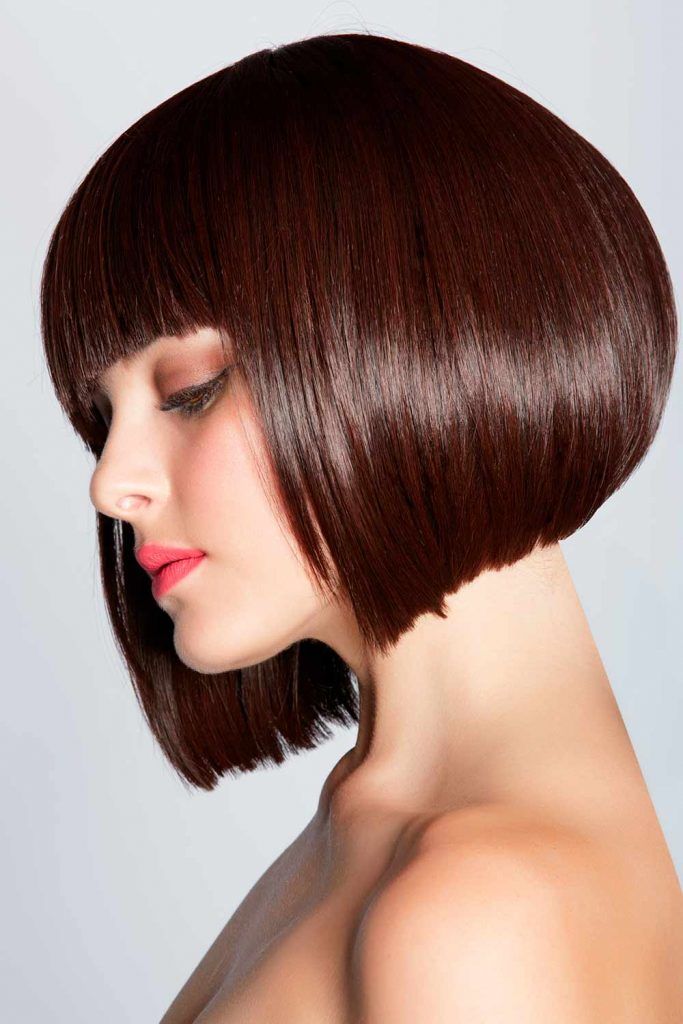 This sleek brown short A-line bob is a fantastic choice. It works well for all face shapes and hair textures. The shiny, smooth appearance of this style makes it a very popular choice among women from all walks of life but particularly is a favorite amongst older women. It is also the perfect A-line bob for thick hair at this length. However, if you have thin hair, you would want to go for a shorter cut in the back to add volume.
Short A-line Bob With Bang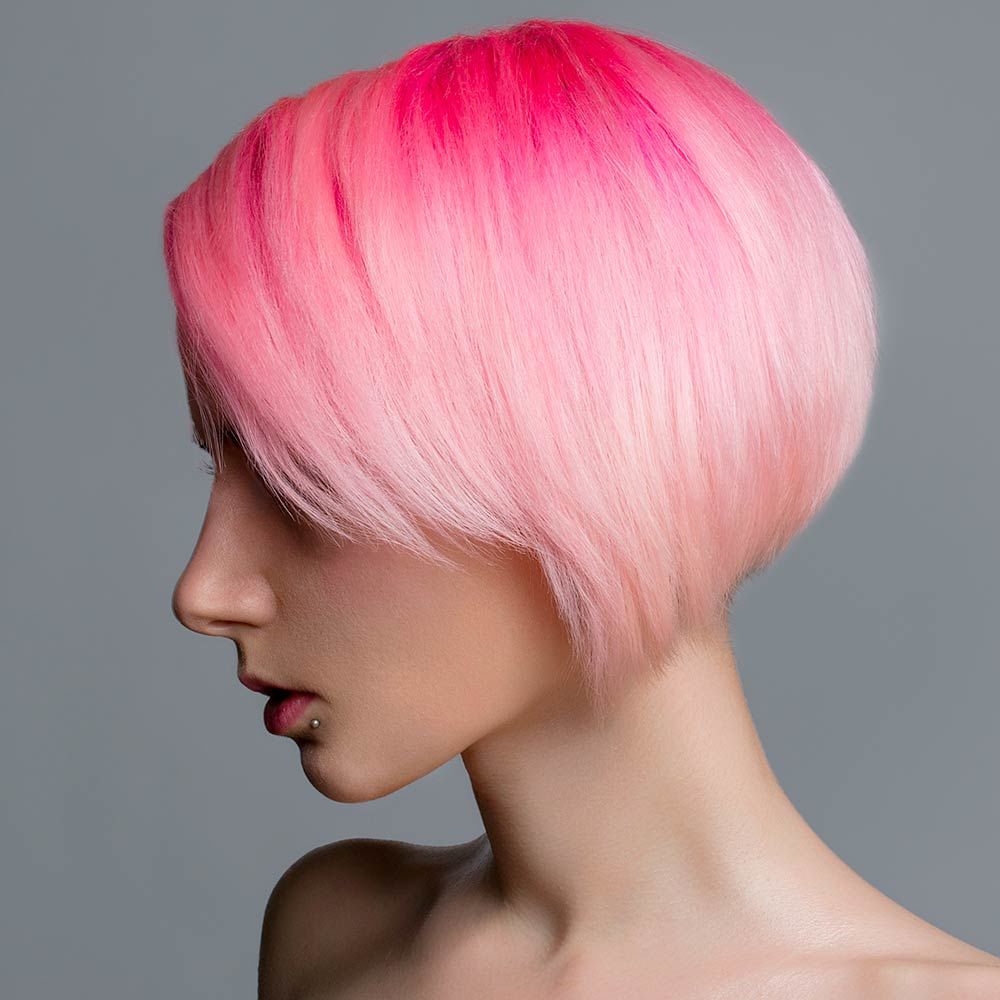 Next, we have this short A-line bob with bang that is very sleek in appearance. There is a slight inversion to this cut making it an A-line bob cut, but it almost appears to be a blunt bob. The bang option in this cut draws your attention to the model's eyes, making it a perfect cut to flaunt a cat-eye look with some bold lipstick colors.
Super Long A-Line Hair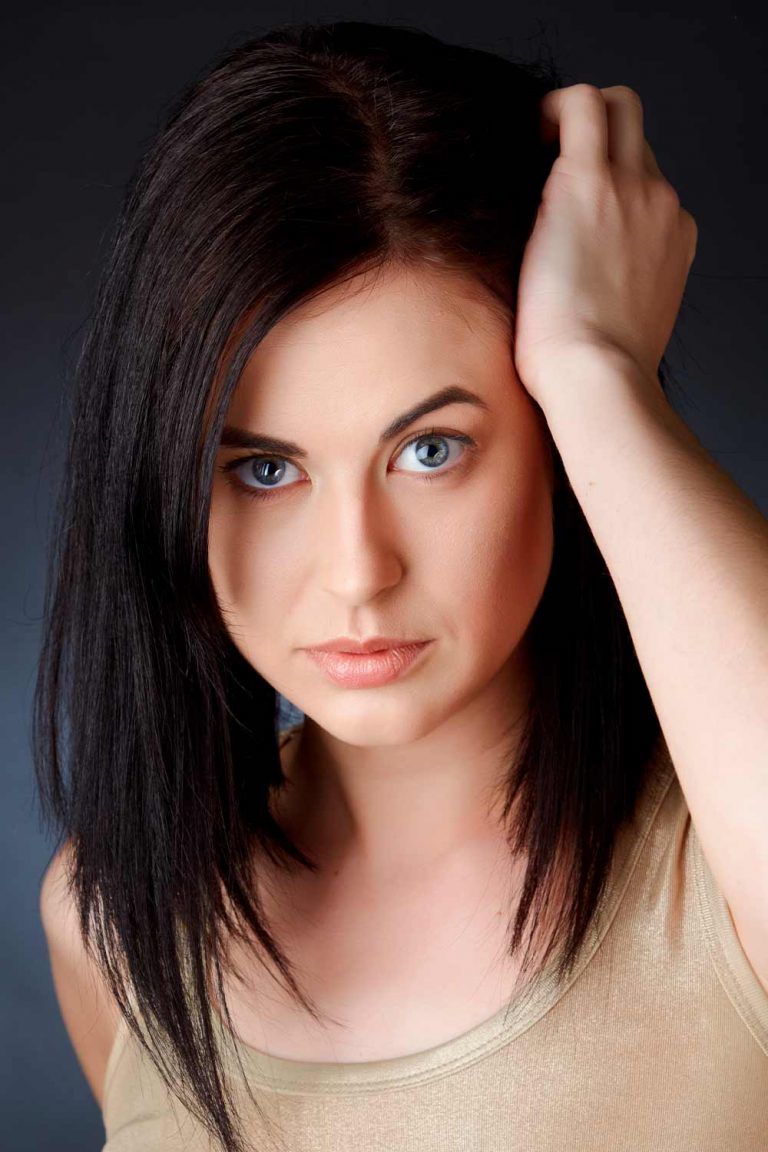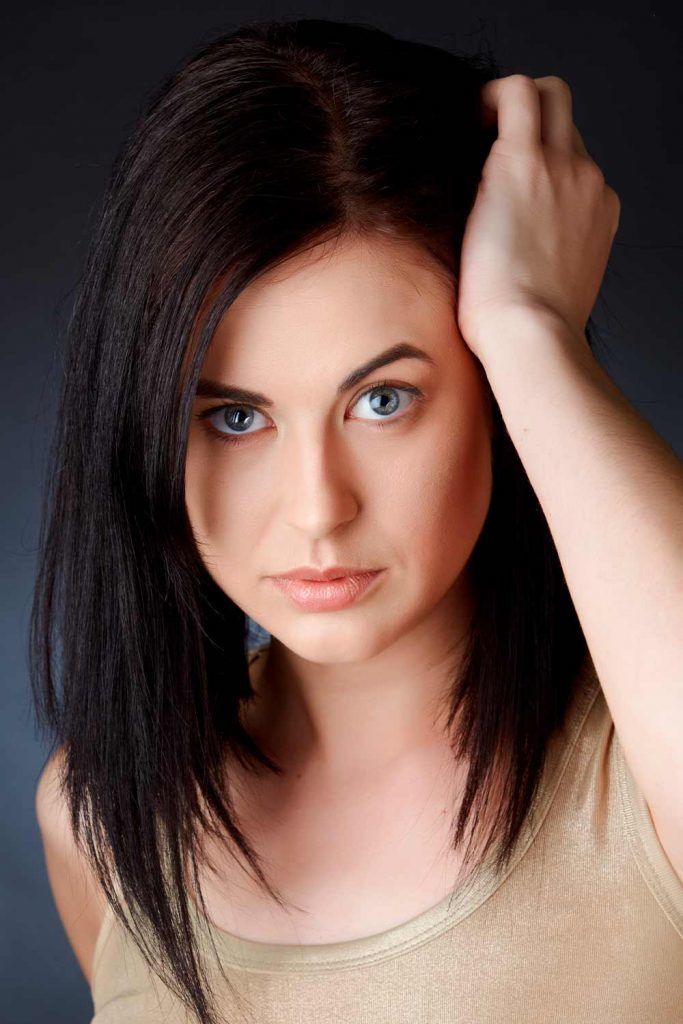 Now we will explore this super long A-line hair style. This style is perfect for those who are looking to change their hairstyle while still hold on to as much length as possible. There are some tips and tricks on how to style A-line bob haircuts, and while this one may look good with some occasional curls, this look is more geared toward the sleek straight hair. The slightly off-center side part makes this look even classier.
Stylish Layered A-Line Bob with Slight Graduation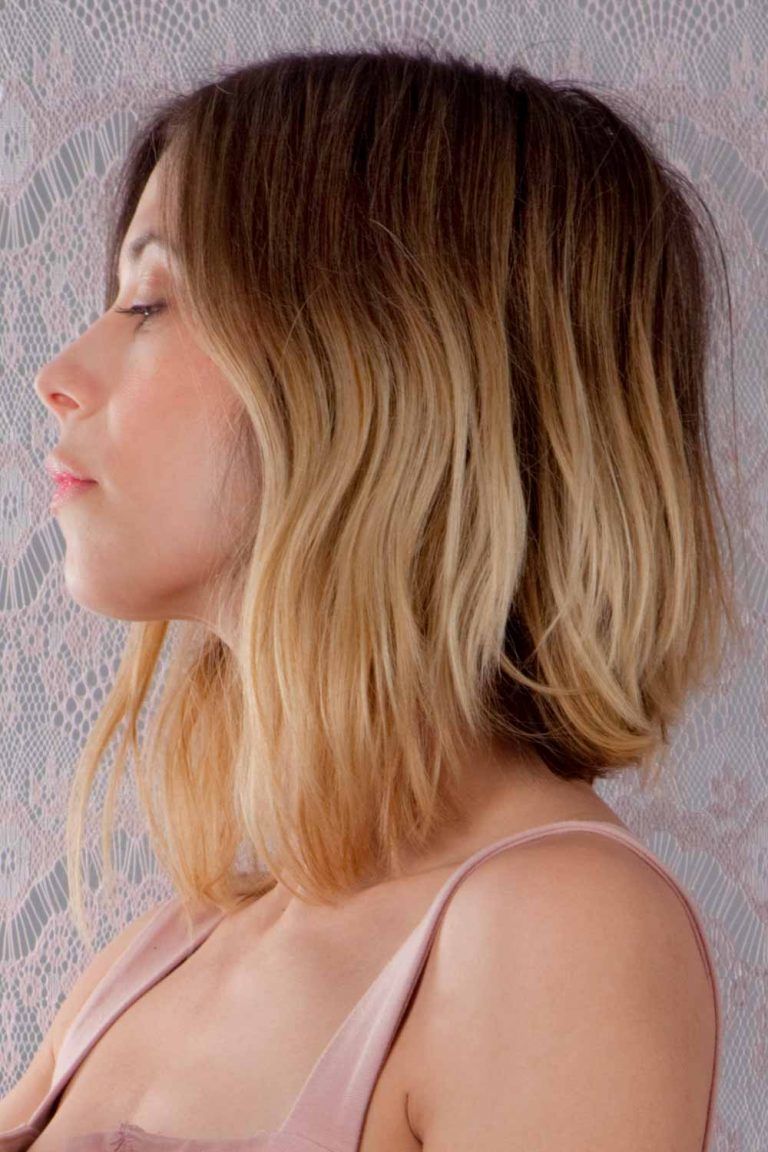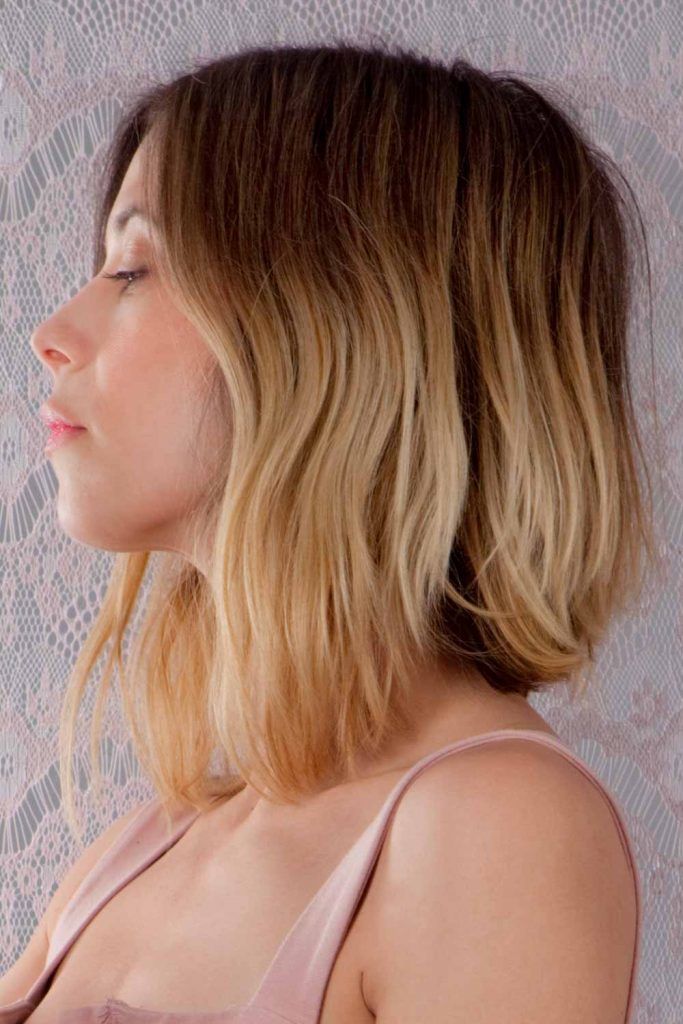 Next, we have this layered A line bob with slight graduation. This cut carries a great deal of length. The layers add a substantial degree of volume, giving the style dimension. This style is also considered an A-line haircut for long hair, allowing it also to be styled in various ways. The length can be pulled back into a ponytail for an easy up and out of the way style.
Short Layered Blonde Bob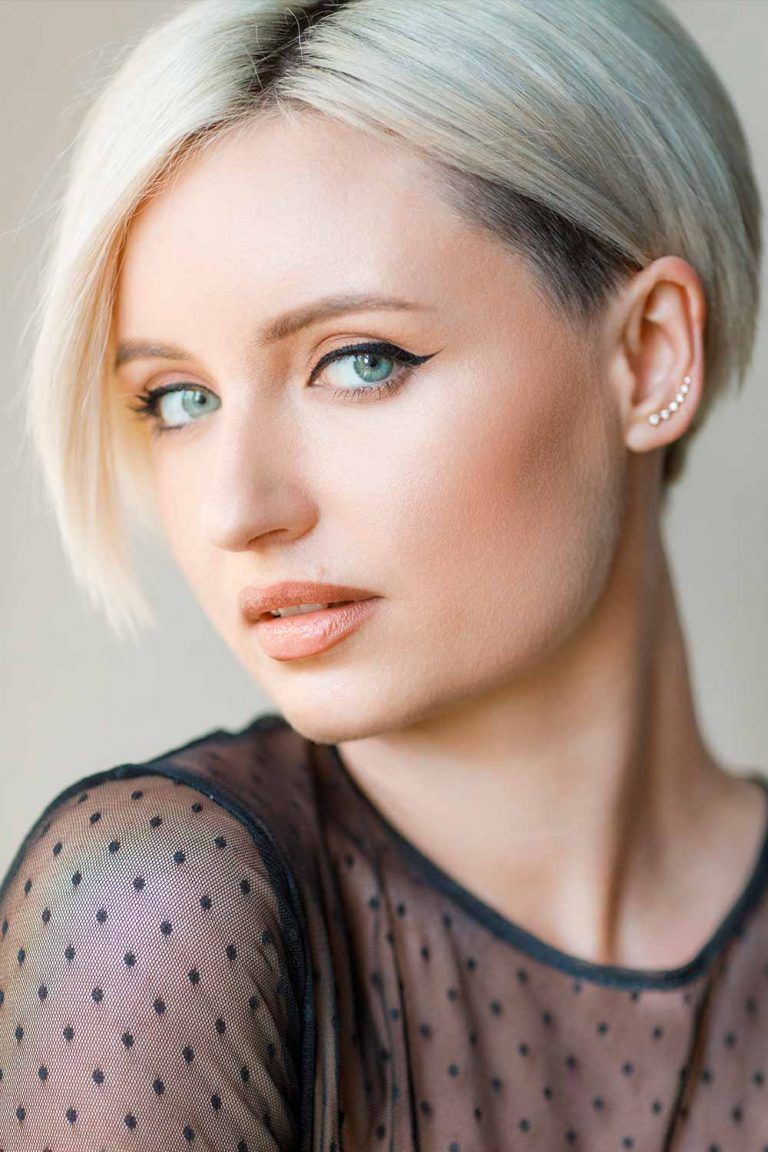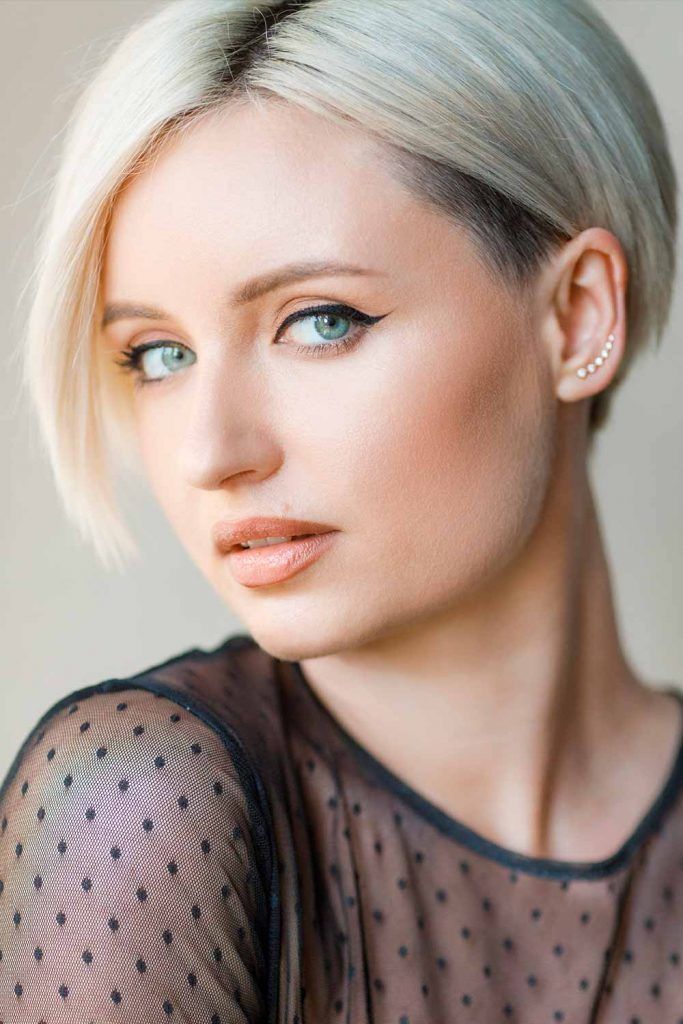 This short layered blonde bob is a stunning and popular style, as well. This cut follows the contour of the jaw-line as a guideline but looks equally beautiful a couple of inches longer as you can see in this photo. This bob with bangs option has a slightly longer bang rather than a short blunt bang, making this style softer in appearance. The darker roots with the rich blonde color give this cut depth and dimension which assists women who have thin hair.
Shiny Platinum A-Line Bob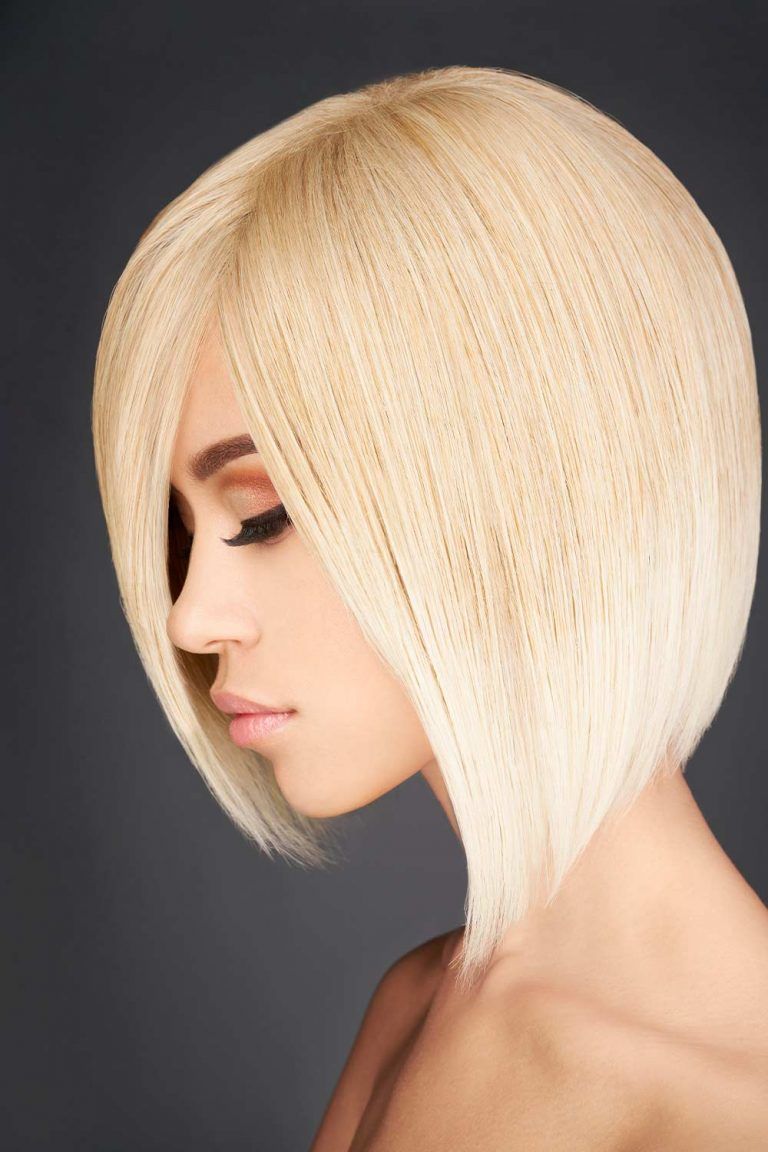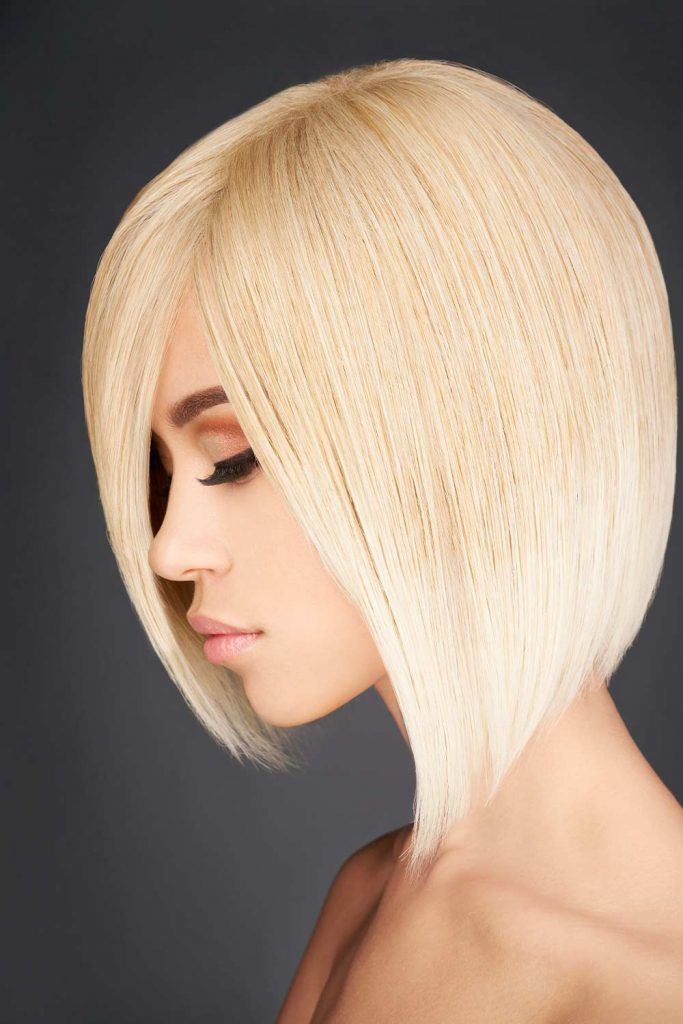 The smooth, shiny platinum A-line bob is a beautiful example of a volumizing hairstyle. In order to keep this style from looking flat and dull, layers are a necessity. The darker roots that are now a major trend add richness and luster to what may otherwise be a plain, gloomy style. This A line bob long allows for some variety in styling options. Since the darker roots are trending, this also extends the time between salon visits for touch-ups, which is a welcome feature.
A-Line Lob with Trendy Balayage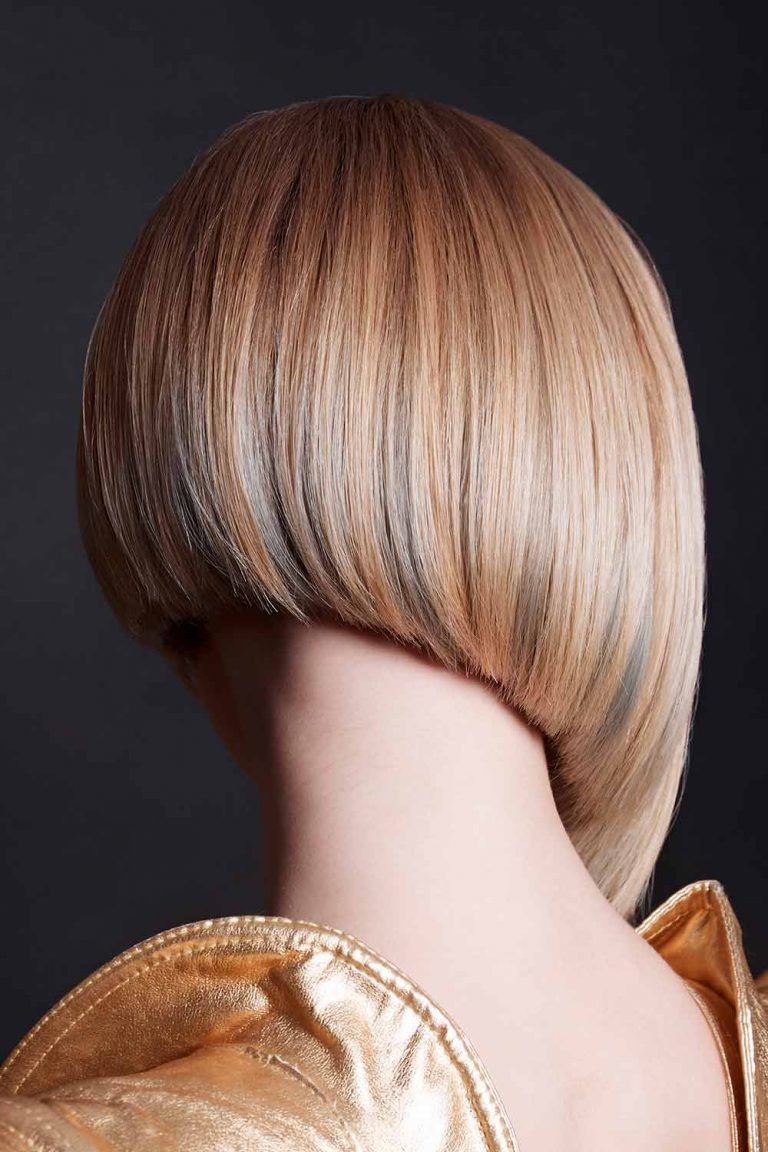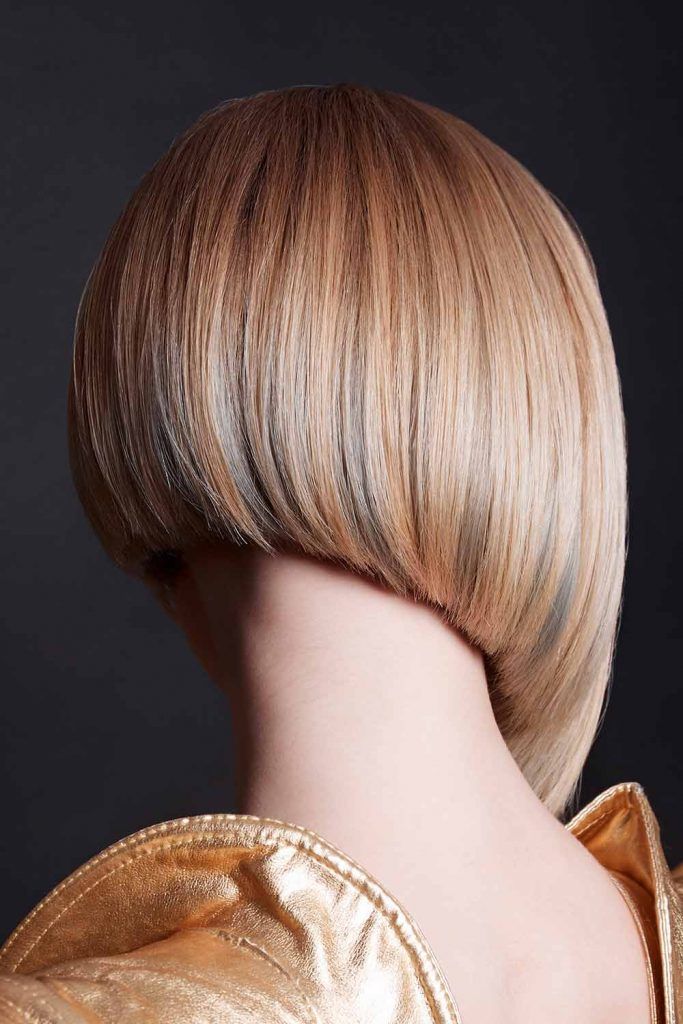 Our next gorgeous hairstyle is the lob with trendy balayage. The blending of two colors, also known as balayage, has become very popular among hairstyles in recent times. This A-line bob is no exception to the rule, with the brown roots blending beautifully to a blonde fringe at the tips. This bob style falls into the length category of a medium A line bob. The purpose of balayage is to have a sun-bleached look that blends naturally.
Sleek Long Brunette Bob with Purple Highlights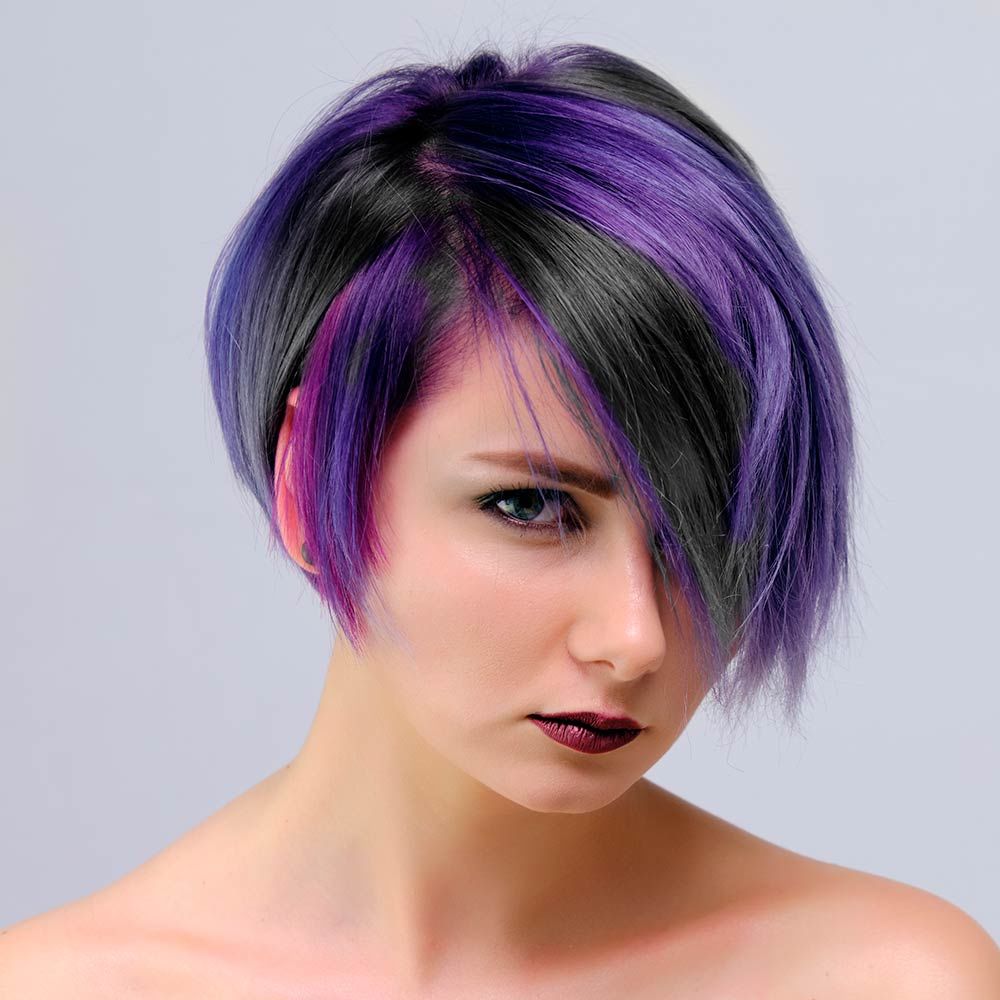 There is a natural color present to balance out this long inverted bob. Contrary to what some may believe, purple highlights are actually very versatile. Especially when placed on brunette hair, these highlights tend to blend well in natural light but they really pop when they are exposed to artificial light, as well as in pictures. This is a layered long bob that has a deep side part that really allows the volume of this hairstyle to stand out.
A-Line Bob Short Cut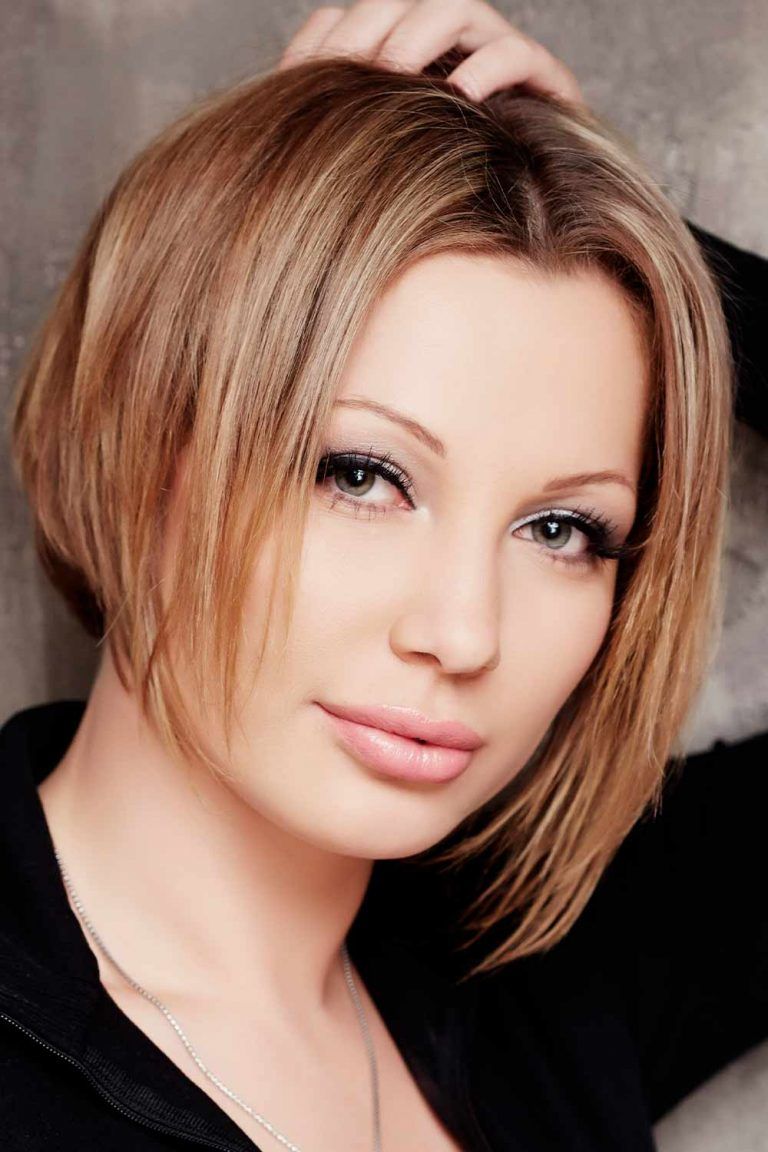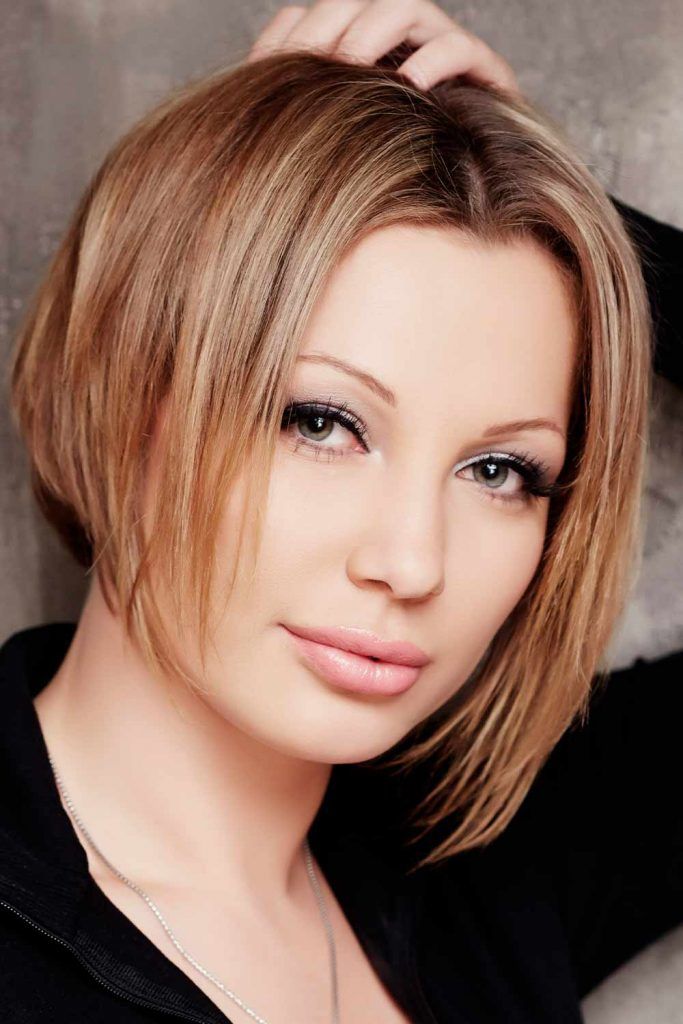 Would you like to go for an A Line bob short? It's a great idea as such cut is quite adorable. Ask your stylist for blunt ends and long side-parted bangs for a look that is absolutely stunning. Mix in a pop of color, and voila, the sassy and edgy image is achieved.
A-Line Haircut Medium Length Hair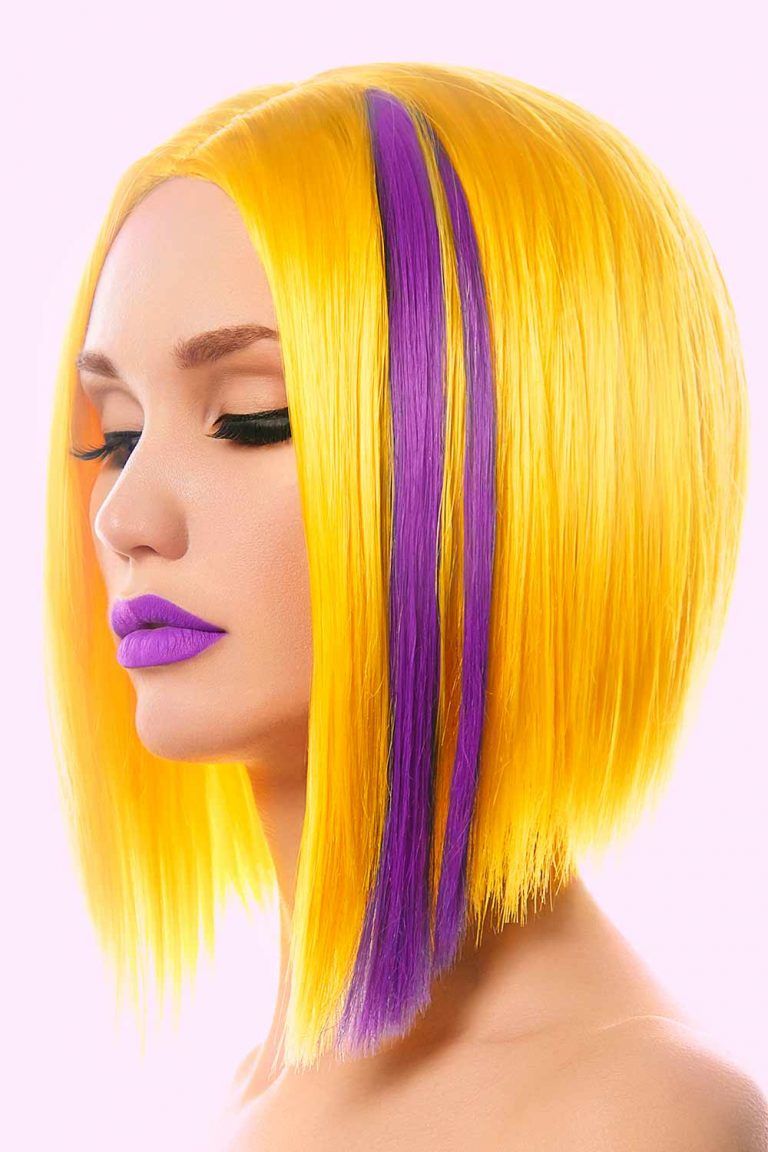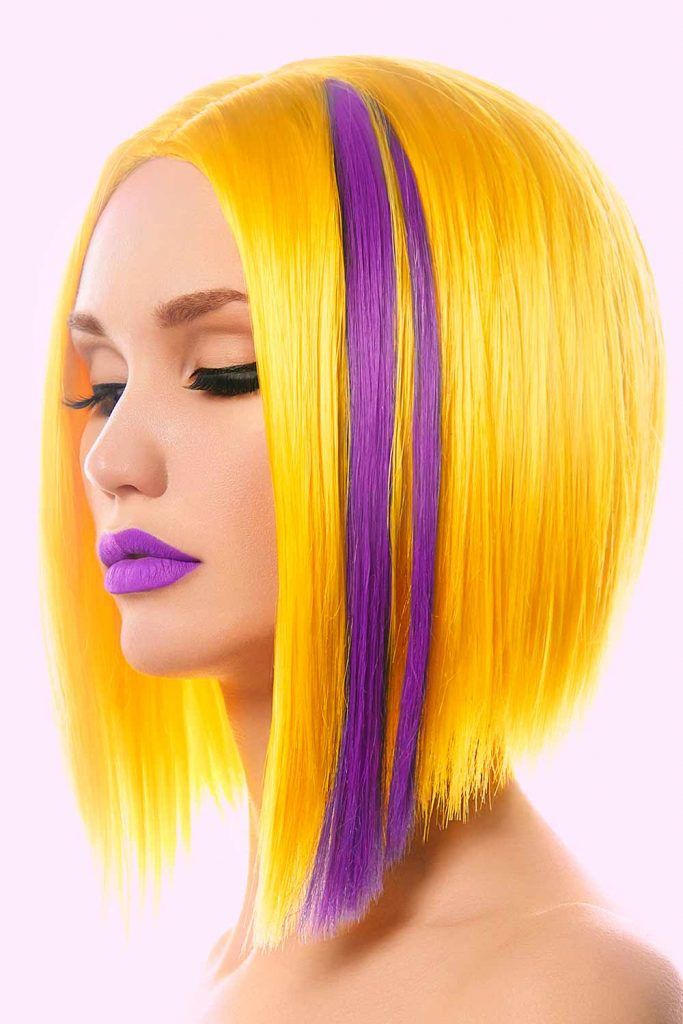 An A line haircut medium length appears quite gorgeous. However, keep in mind that when your tresses are straight, you risk at looking plain. How to avoid it? Ask your hairdresser for more texture. He or she will add a dimensional hue and swoopy layers. Thus, you will look ideal.
A-Line Haircut Long Hair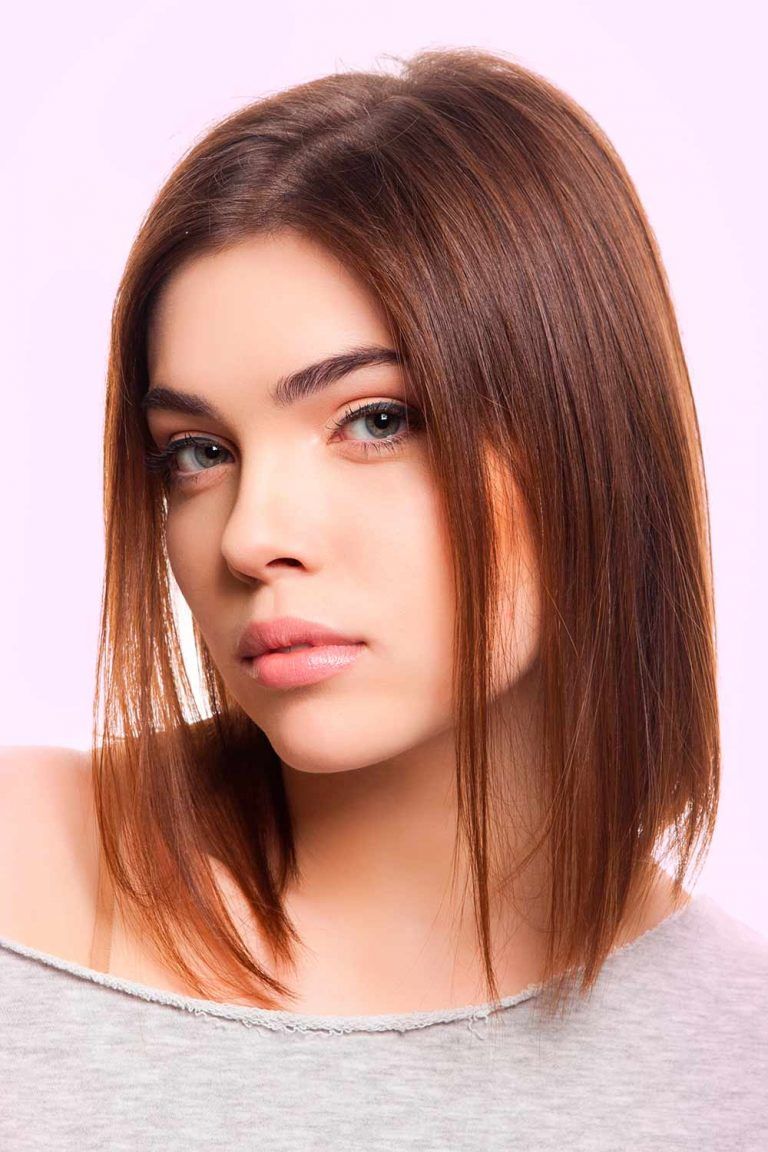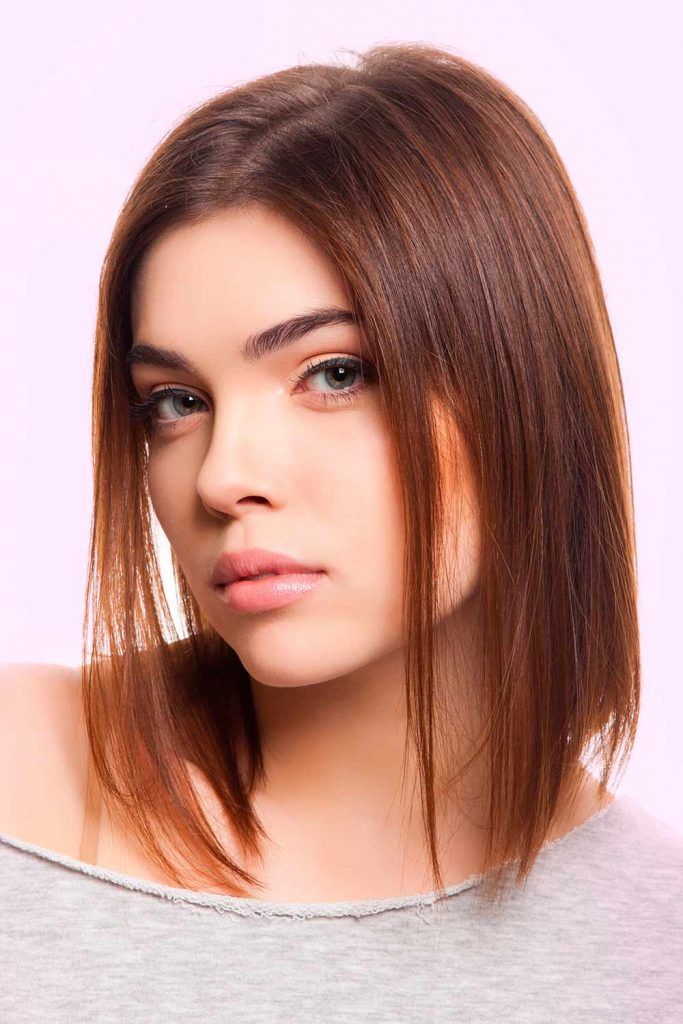 An A line haircut long will work a woman who likes A-Line cuts but hesitates to go short. And the shoulder-length is not that short, so it might be a great idea. Style it with messy waves for an effortless, classy appearance.
Long A-Line Haircut With Bangs
Credit photo: instagram.com/ernestomeneses
A long A-line haircut with bangs that are blunt can give you some retro flair. Such bob works best for women whose hair is thin because it will give them that necessary volume.
Long A-Line Haircut With Side Bangs
Credit photo: instagram.com/emwillchopyou
A long A line haircut with side bangs appears super feminine in our opinion. If that's what you are looking for, then go for this cut. Plus, it has some perks: side bangs will slim your face, highlights will add some depth to your hair, and layers will grant movement.
Wavy Inverted Bobs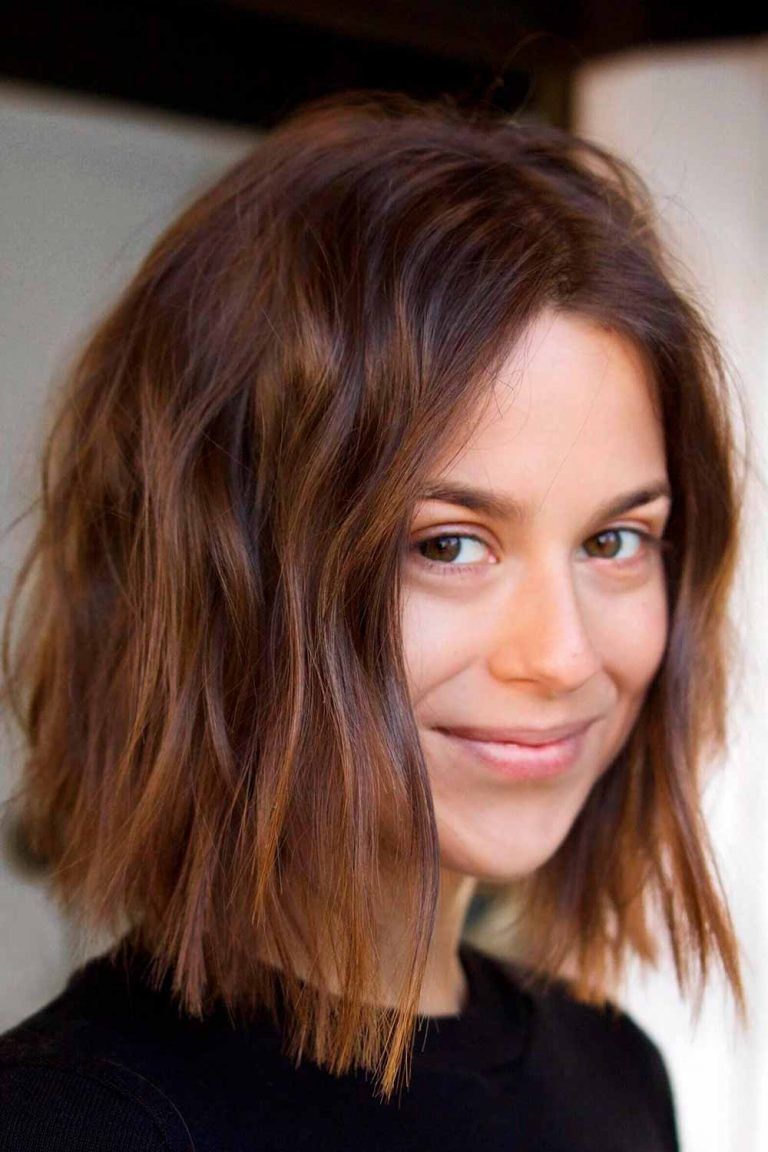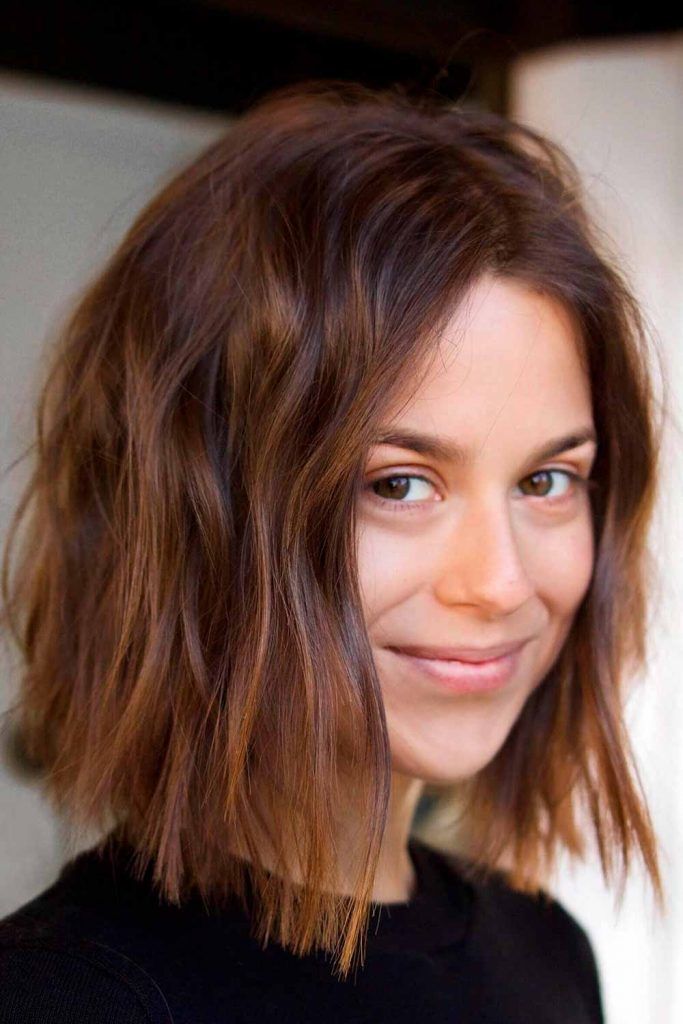 Just look at these stunning wavy inverted bobs! If you wonder how to achieve these pretty waves, it is not difficult at all. Apply heat protectant and create waves with a curling wand. Finish with hairspray.
Straight Graduated Haircuts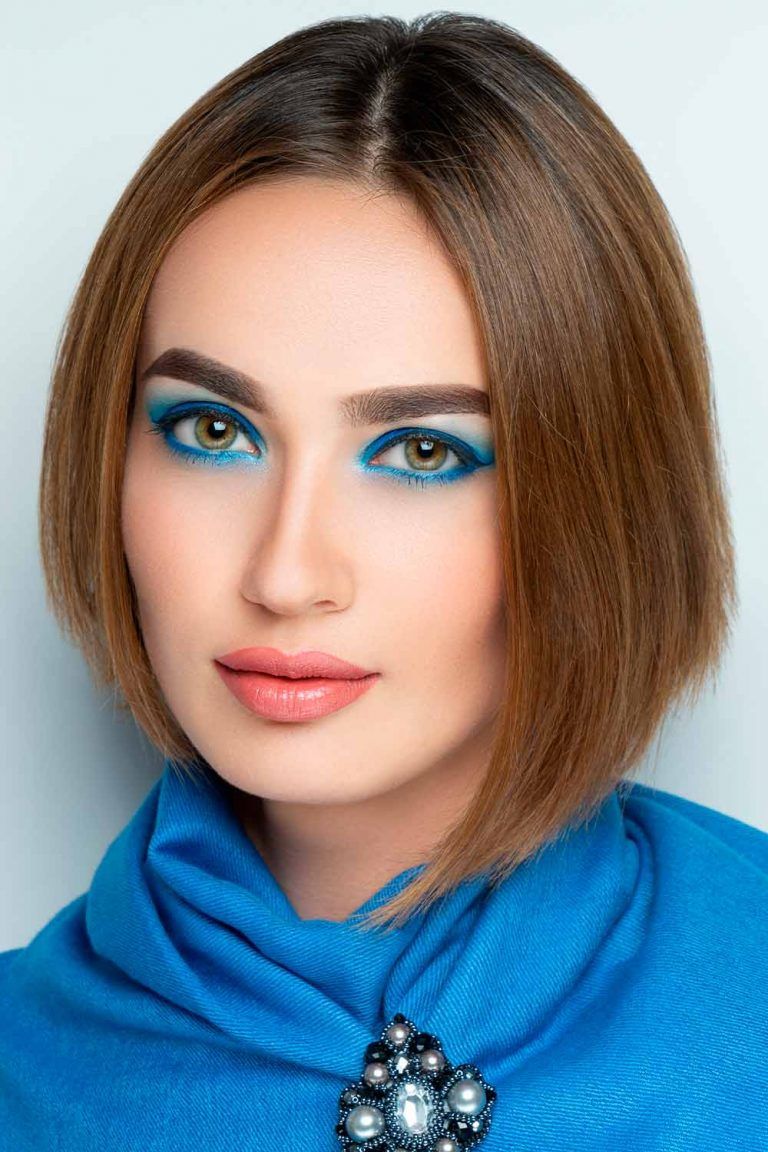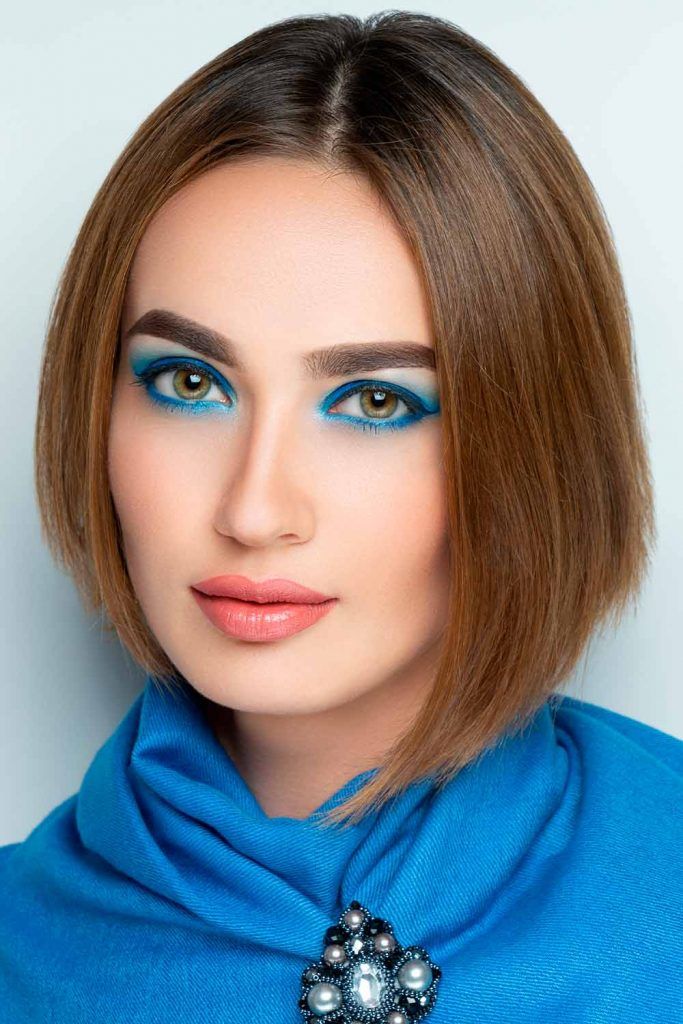 There is something ultimately sassy about straight graduated haircuts. Maybe that's why they never lose their popularity. When styling, use a hair straightener and hairspray for the style to hold in place.
We hope you will choose one of these super sassy looks for the next time you go to the hair salon. Keep up with us.
FAQ: A-Line Bob
What is the difference between an A line bob and an inverted bob?
The method of cutting the angled hair is the major difference between an inverted bob and a standard A-line haircut. Stacks of layers in the back and curving lines in the front define inverted bobs. Ladies with long, short or medium hair, as well as various hair textures, can make inverted bobs.
Is the A line bob out of style?
The a-line bob hairstyle is perhaps the most trendy right now, and it's not going out of style anytime soon. Ladies are increasingly opting for the stacked variant, which is also known as an inverted bob.
What is the opposite of an A Line bob?
An inverted bob, also known as a graduated bob, has a tapering back with layers that are put together, unlike a regular A-line bob. As a result, the back of the cut may appear curved rather than flat. Of course, the degree of stacking varies when it comes to inverted bob hairstyles.