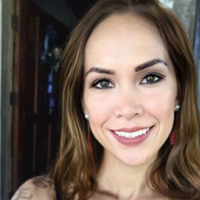 LIVES IN:
Central Visayas, Philippines
EDUCATION:
Mount Carmel College
EXPERTISE:
Beauty and Fashion
EXPERIENCE AND LIFESTYLE:
Destined for the world of fashion, Coco Dollanganger's name pays homage to an iconic designer, a legacy that was not lost on her. Embracing her calling, Coco pursued an education in the arts, honing her skills in both spoken and written expression. This mastery catapulted her into a realm of active involvement in various artistic endeavors and high-profile events.
However, Coco's wealth of experience and knowledge in the fashion industry was too valuable to keep to herself. We are privileged to now have her as one of our esteemed expert authors, enriching our platform with her unique insights and perspectives. With Coco Dollanganger on board, we have not only an accomplished artist but a true connoisseur of fashion and creativity.
Become a Part of Our Professional Team
Join Us
Portfolio