Some ladies find going for short shag haircuts to be a bold move. Well, if you need the courage to get an on-point look, let it be so. But the truth is, even though you need to cut your hair short, it doesn't mean that you won't be able to experiment with various hairstyles. Moreover, getting short hair can shorten your styling time while giving a timeless look that can be full of surprises.
ADVERTISEMENT ‧ CONTINUE READING BELOW
To get what we mean, get closer to the short variations of the trendy shag haircut. A lot of lively movement, distinctive texture, and amazing lift are the things that will make your look complete. See our short shag ideas and find out how beneficial these hair cuts can be!
Short Shag Pixie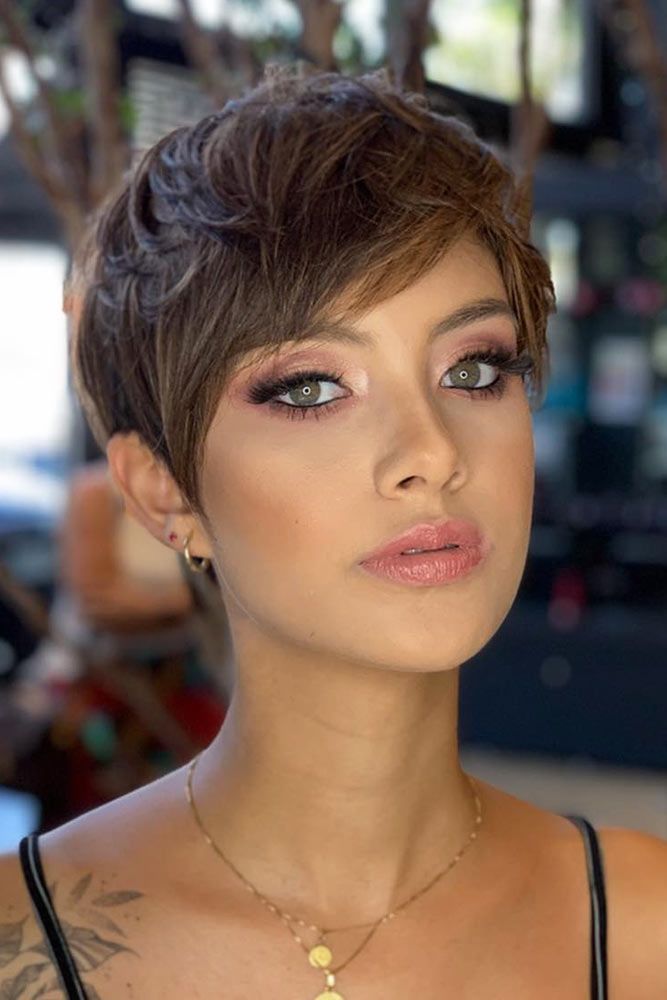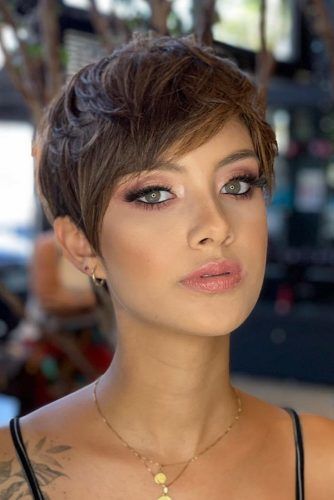 Source: anaa.favaron via Instagram
One of the greatest things about short shag haircuts for women is that they're like chameleons for your favorite haircuts. Whatever cut you sport can turn into a shag, and the famous pixie isn't an exception. The stunning texture on the top and clean outline are the things that make this cut special.
ADVERTISEMENT ‧ CONTINUE READING BELOW
Long Pixie Haircut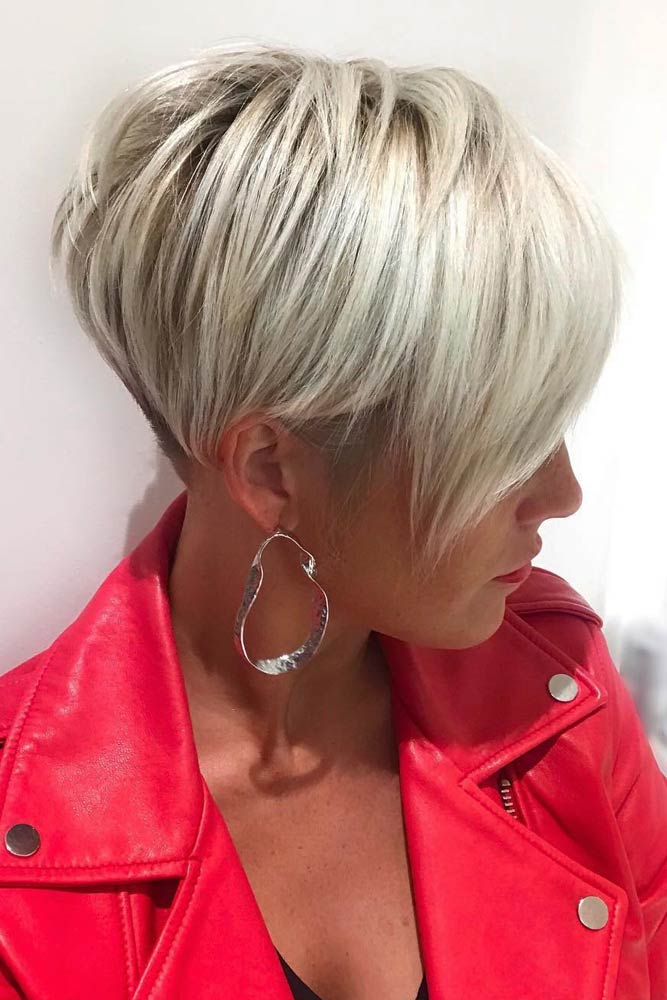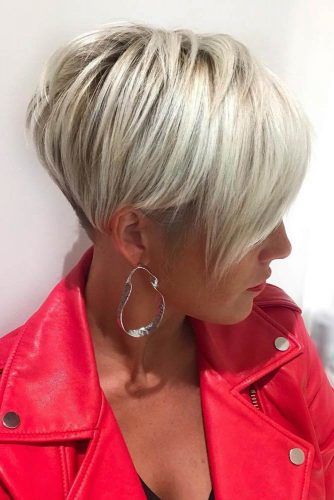 Source: lavieduneblondie via Instagram
For fine hair, longer pixies can't be a good match sometimes. And the reason lies in the lack of volume that occurs once fine locks start to grow out. Luckily, some shaggy layers on the top can sort things out!
Wavy Shaggy Pixie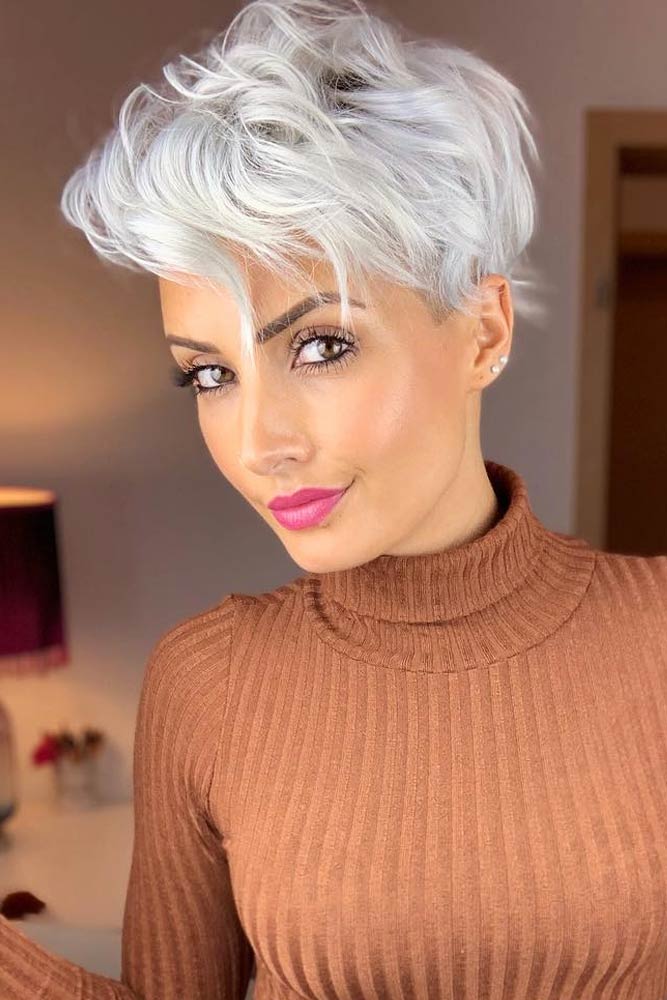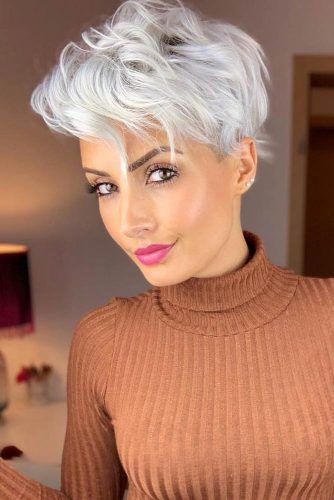 Source: jejojejo87 via Instagram
There's no need to tell you how awesomely your waves will look with the brand new shaggy cut. Some layers are short, and some are long: these features will give your chevelure a pleasant movement, taking your pixie to the next level.
ADVERTISEMENT ‧ CONTINUE READING BELOW
Curly Pixie Haircut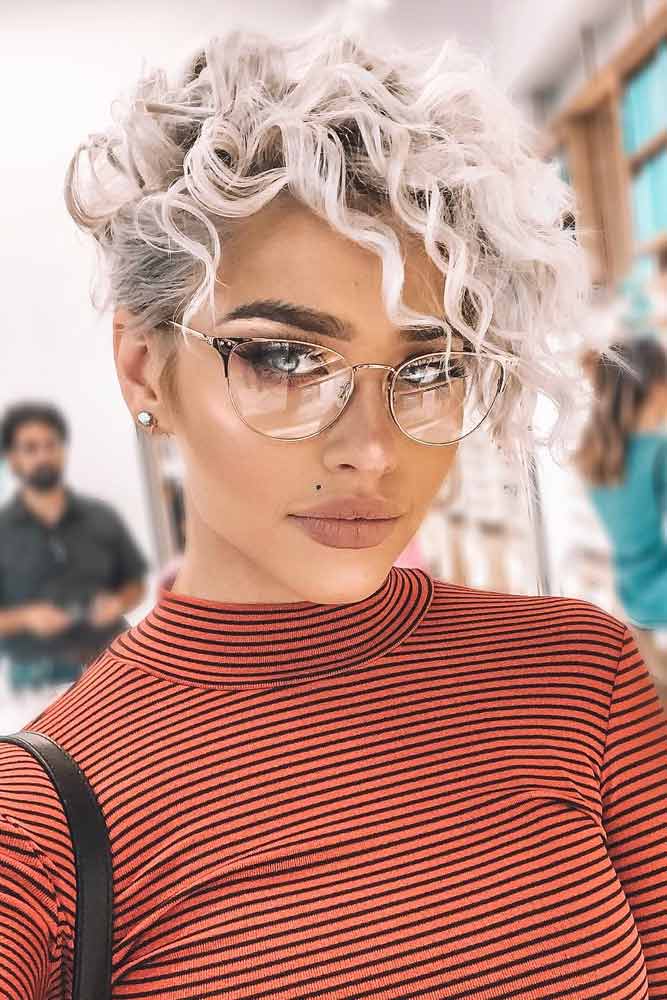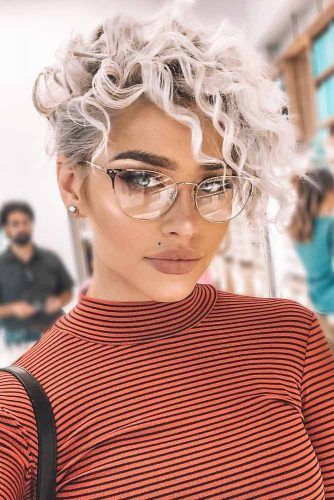 Source: autumnhartt via Instagram
If wearing short hair for ladies with thick texture is the salvation, short shag haircuts for curly hair are the stylish and practical salvation. Yes, it's a shaggy pixie again. But look how well-groomed and harmonic these curls are! A bit of shag won't hurt, that's for sure.
Shaggy Highlighted Pixie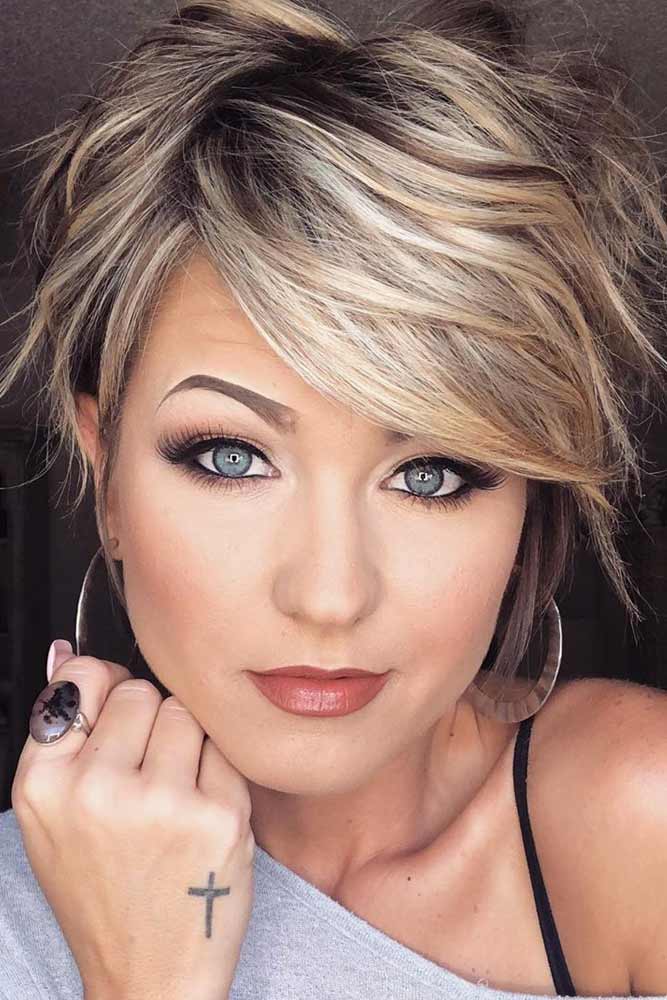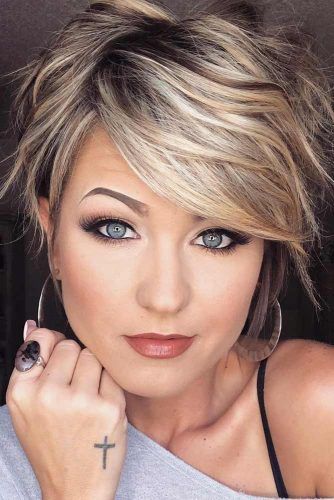 Source: kaci.lashgeeks via Instagram
Every woman has her own picture of wearing a shag haircut. Some make the layers sharper to achieve an edgier look, while others prefer to keep their layers moderate and airy. At the same time, there are goddesses who know how to enhance the beauty of their haircut through the right color combination. Since shags consist of various layers shagging throughout the length, you can make the effect even bigger with a well-blended balayage. And this chopped pixie is a splendid example of the right haircut and color combination.
ADVERTISEMENT ‧ CONTINUE READING BELOW
Long Wavy Pixie With Undercut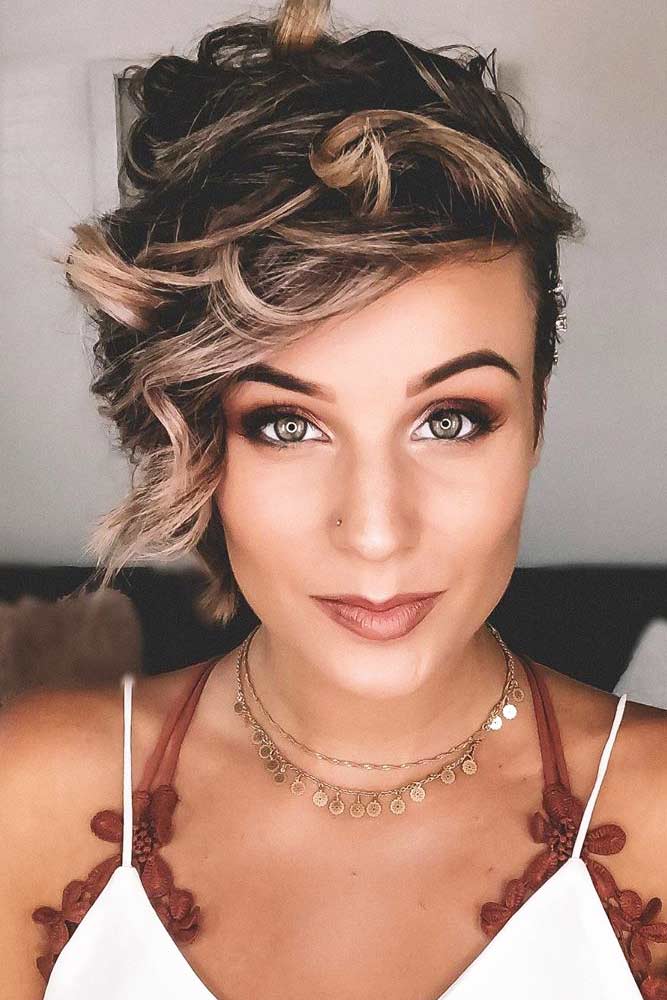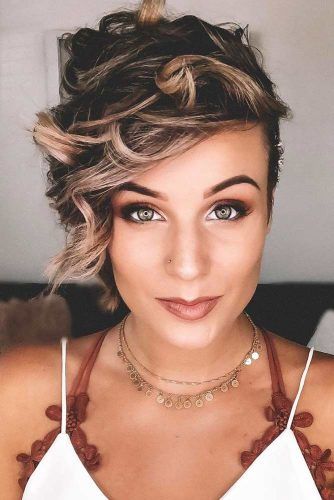 Source: jordi_renee via Instagram
Another head-turning way to make your shaggy locks stand out in the crowd is to let an undercut do the trick. As you know, undercut features shaved or buzzed sides which put the longer top in the spotlight. And that's how you can highlight your shag! Give your sides a little shave, wave the top, run your fingers through your masterpiece and prepare to have all eyes on you!
Asymmetrical Shaggy Pixie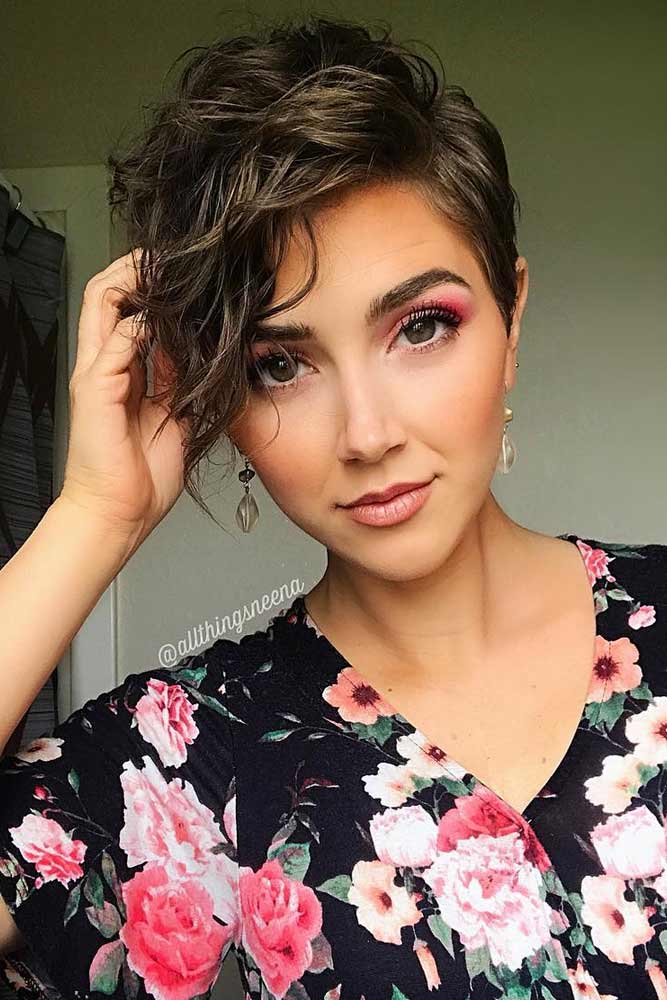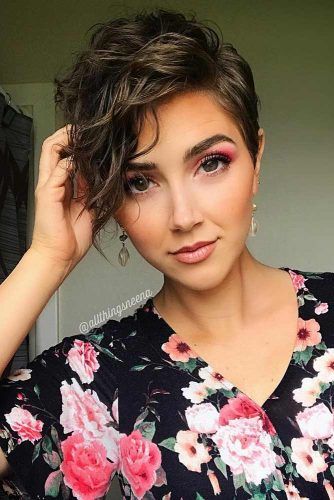 Source: allthingsneena via Instagram
Asymmetrical pixie haircuts have come to our world to prove that a bit of imbalance can lead to harmony! This outweighed silhouette looks ravishing with the variety of textured length that stretches throughout the shag.
Messy Side Parted Pixie-Bob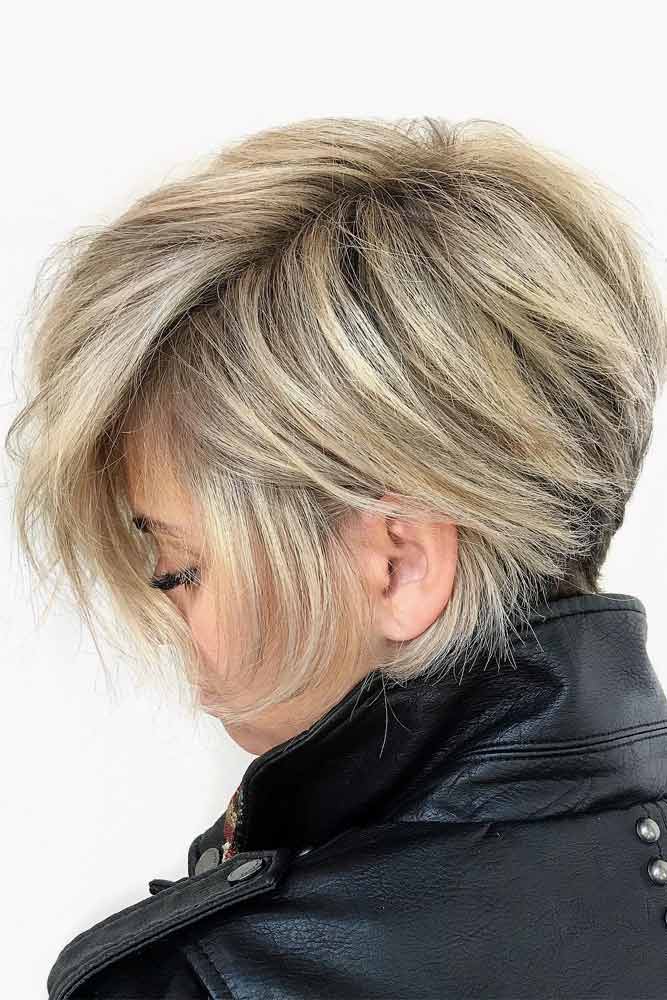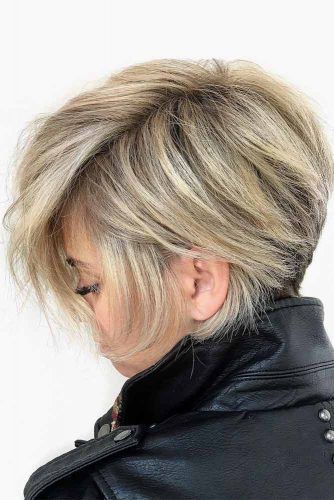 Source: megahairmaniac via Instagram
Shag short haircuts can be full of surprises, remember? So when you are about to leave your home with a chic, sassy hairstyle, a shaggy pixie bob will do the talking. For a more striking effect, finish it with a dramatic side parting.
ADVERTISEMENT ‧ CONTINUE READING BELOW
Pixie-Bob With Undercut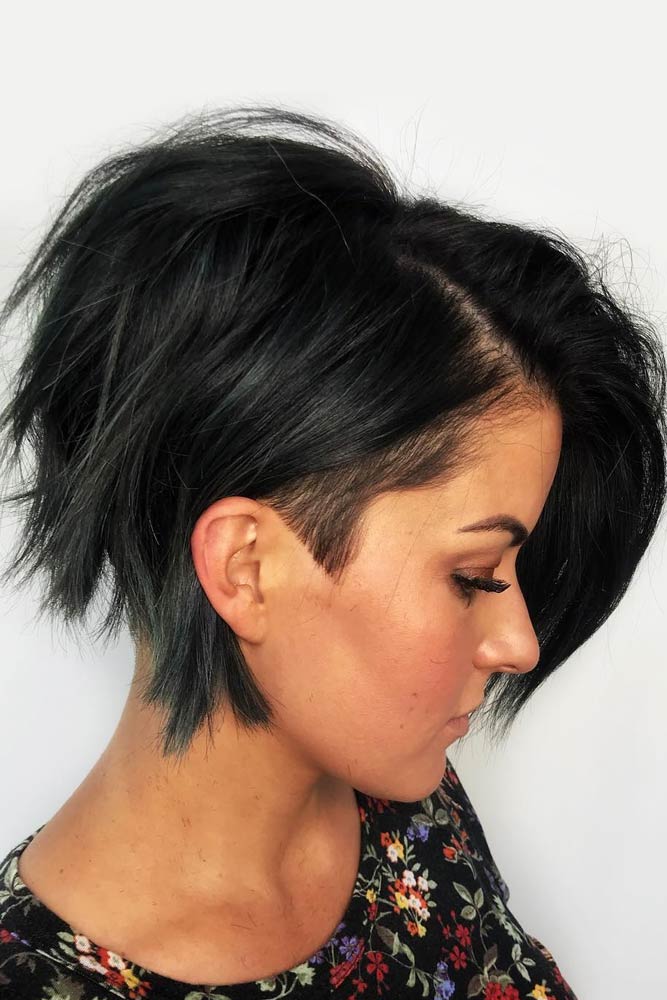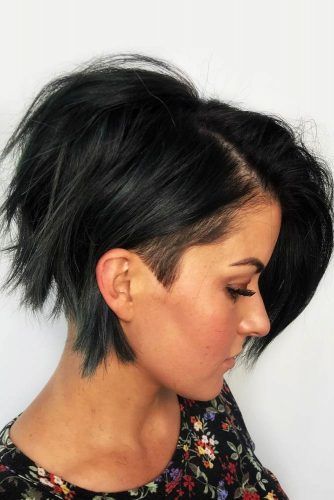 Source: shmoakin_hair via Instagram
Who says that undercut can't look feminine? The right approach of soft taper on the sides and defined sideburns can nicely reveal your girliness through the contrast of the masculine cut. Of course, the volume of shag will emphasize your sophisticated and femme mood.
Wavy Shaggy Pixie-Bob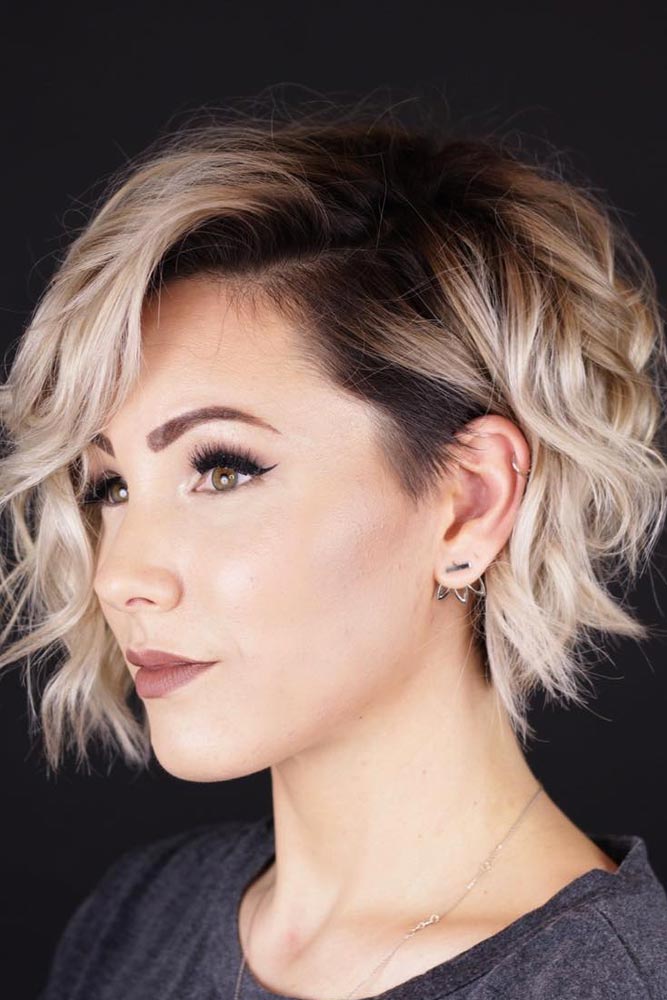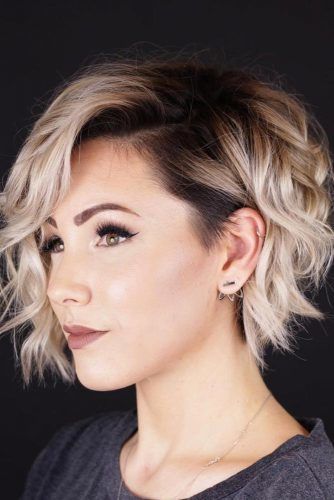 Source: chloenbrown via Instagram
Waves have always been the best embellishment for all haircuts, and if your cut features a pointed body, voluminous crown, and play of layers, they are even more advantageous. How about you to fall back in love with wavy styles?
Curly Chin-Length Shaggy Bob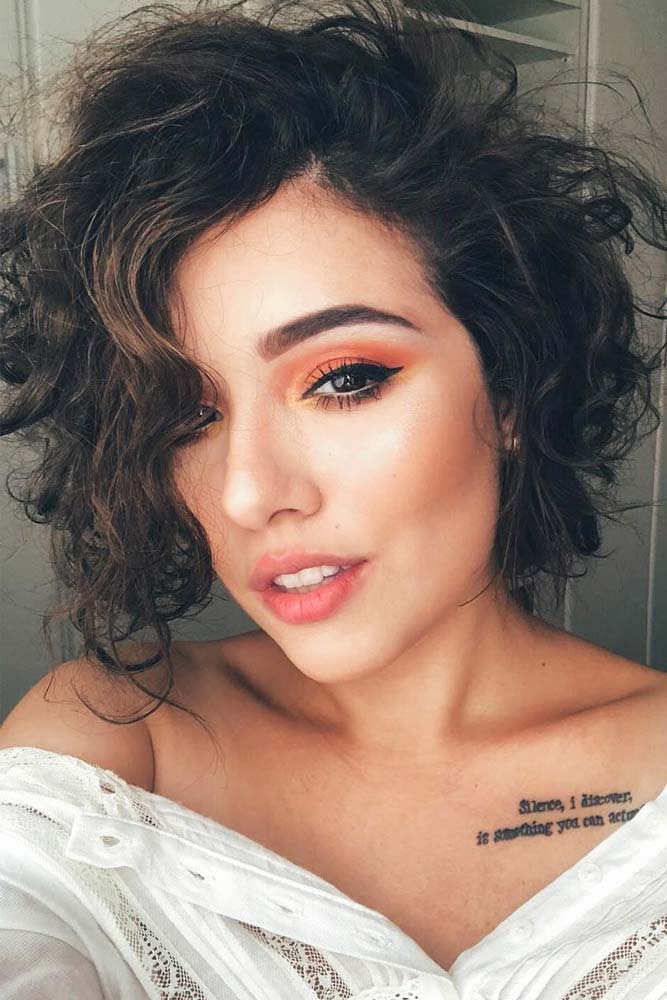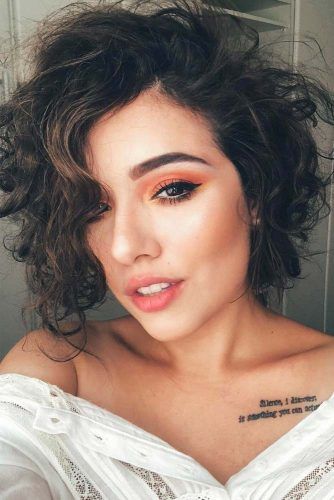 Source: jcornachioni via Instagram
Short curly shag haircuts are meant not only to make you comfy with your tough texture; they can help you to get the most out of it. This transformation is the proof!
ADVERTISEMENT ‧ CONTINUE READING BELOW
Short Shaggy Bob With Waves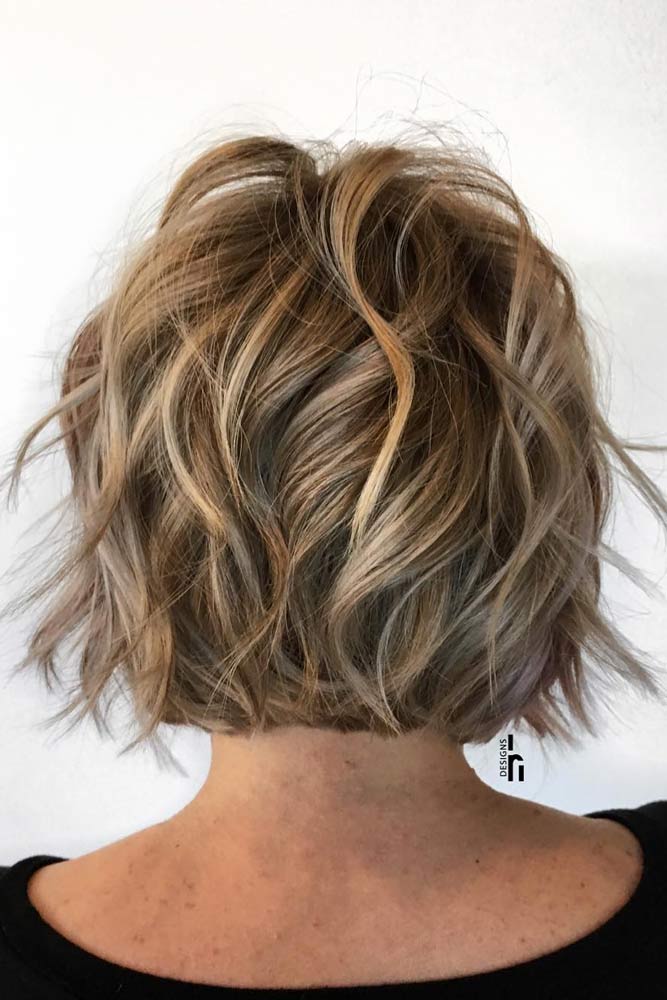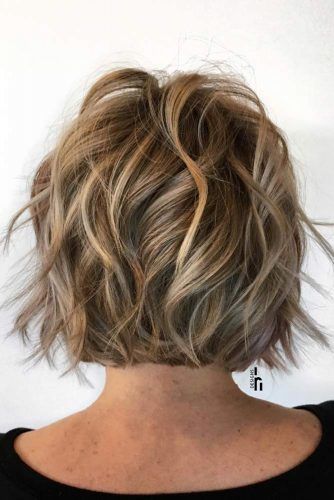 Source: headrushdesigns via Instagram
The bob haircut we all love to wear can also be moved to the next level! A hint of messiness and tousled body of a wavy shag is enough to personalize your bob.
Stacked Shaggy Bob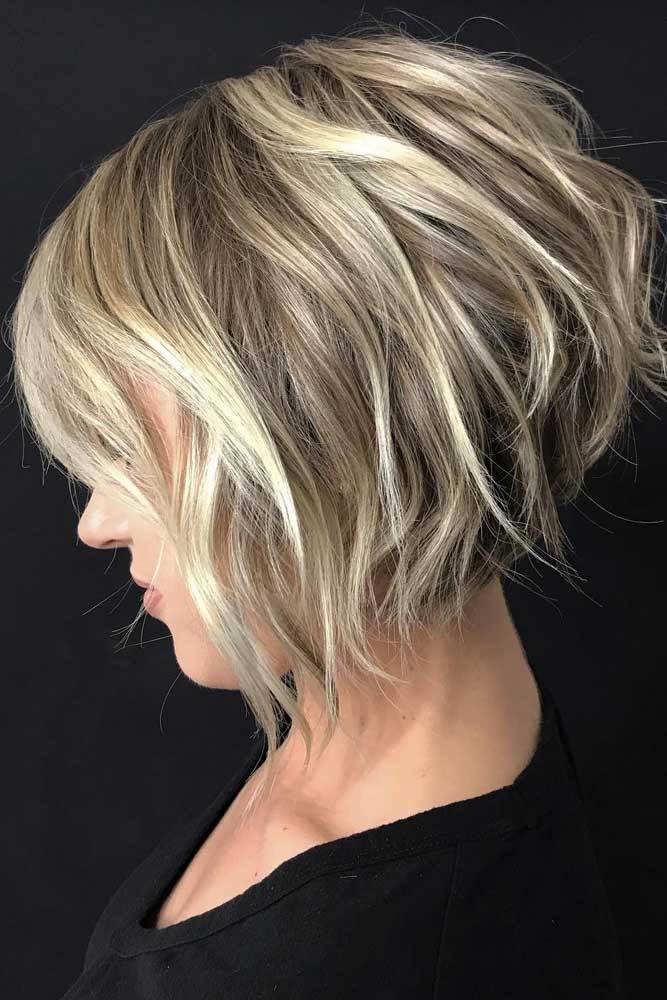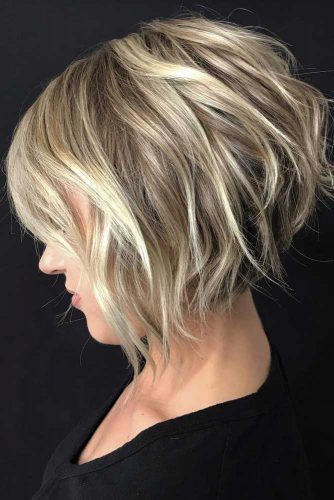 Source: styled_by_carolynn via Instagram
If you're looking for short shag haircuts for older women, this idea is the key: its youthful, flirty body seems to take years off. Actually, this idea can fit any age and lifestyle, just make sure you've got enough volume for the top layers.
Straight Short Bob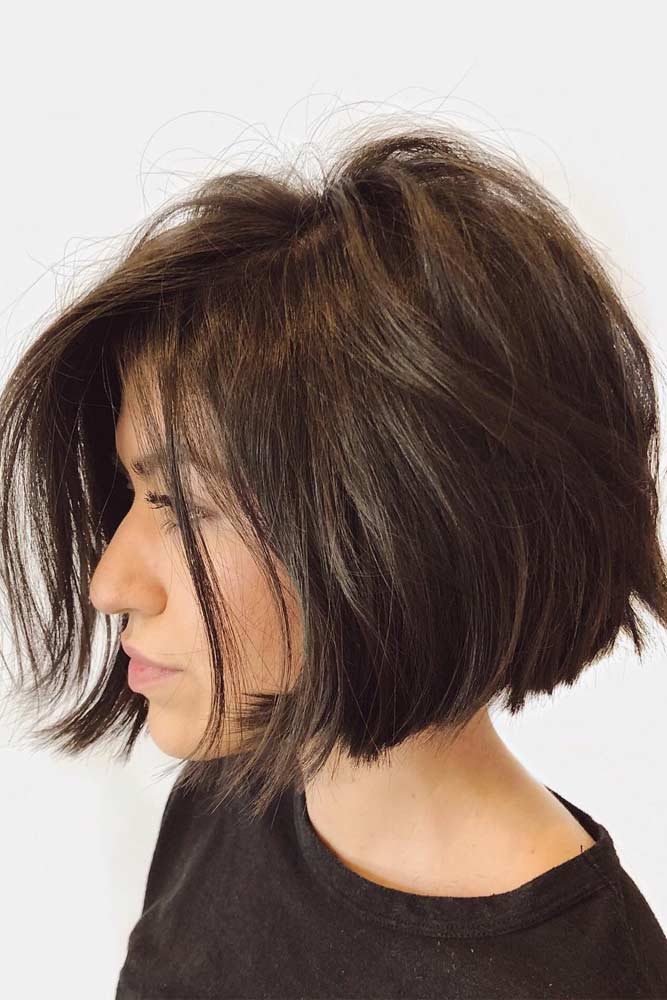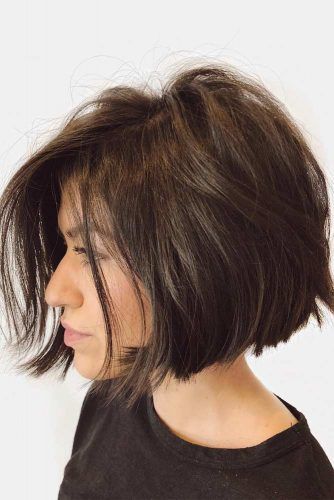 Source: chrisjones_hair via Instagram
Believe it or not, a simple straight bob stands among popular short shag haircuts for fine hair. The point is that its simple silhouette gives a lot of room for root lift which is a win-win for hair that tends to fall flat.
ADVERTISEMENT ‧ CONTINUE READING BELOW
Short Shaggy Bob With Bangs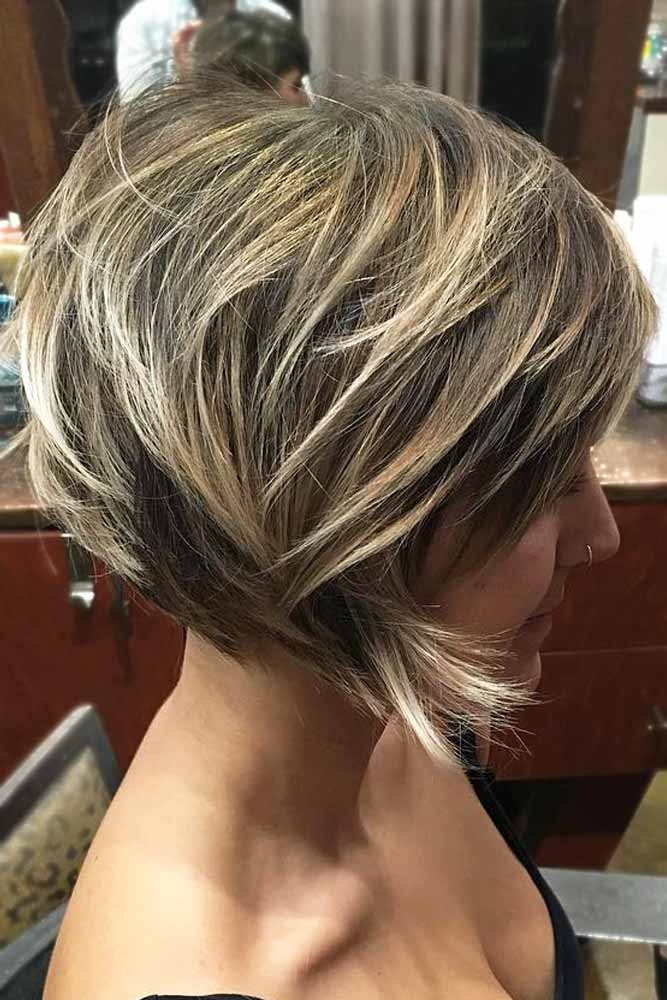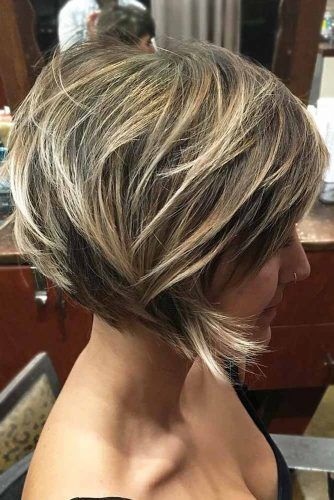 Source: katierosehair via Instagram
If your hairstylist offers you to get thin layers all over the length and finish your cut with bangs, don't even try to cast this idea aside. With bangs, your style will get as voluminous as never before, and thin layers will give an airy body to it.
Angled Bob Haircut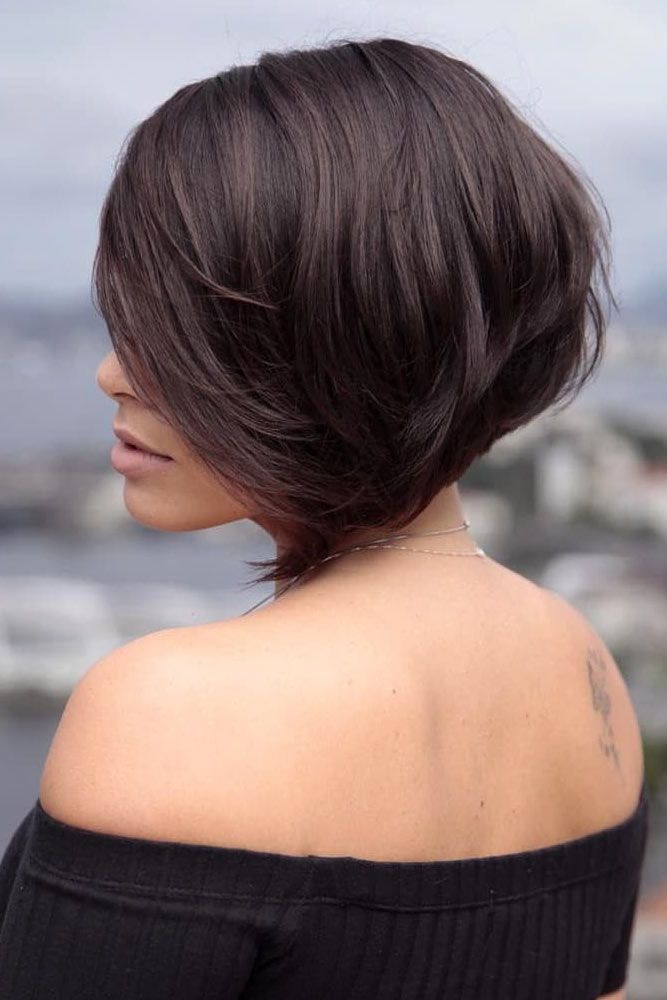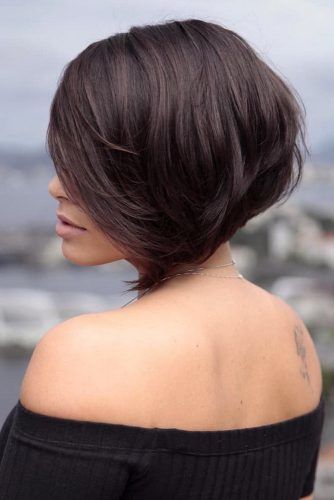 Source: krismavily via Instagram
There's no better way to look at your bob from a new angle than to get a shaggy angled bob! While its classic version involves a perfectly sleek and even look, you can add some depth and dimension with the help of shag.
Brown Messy Shaggy Bob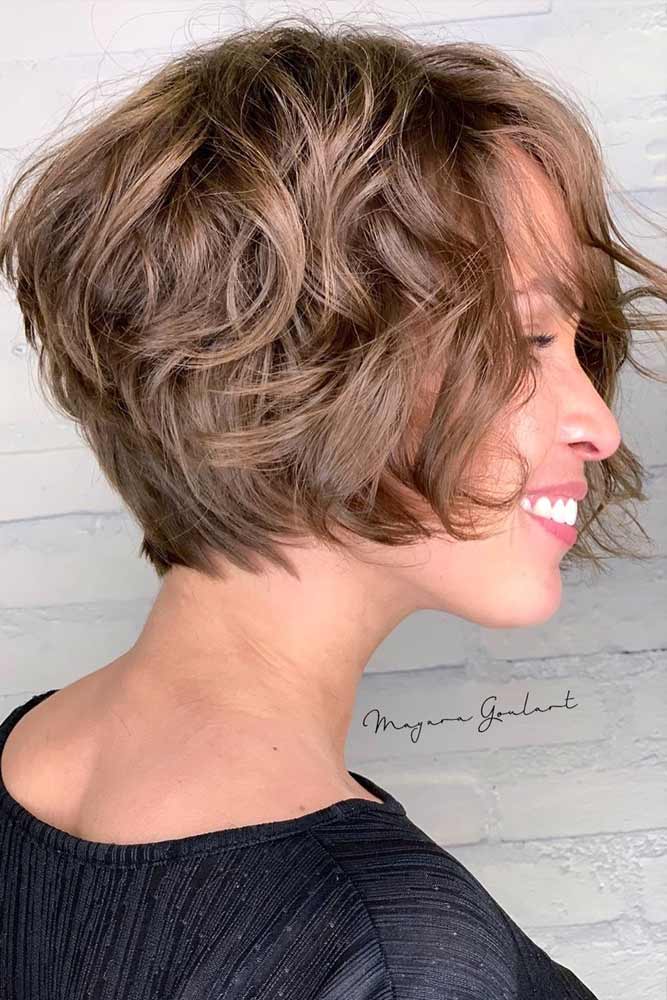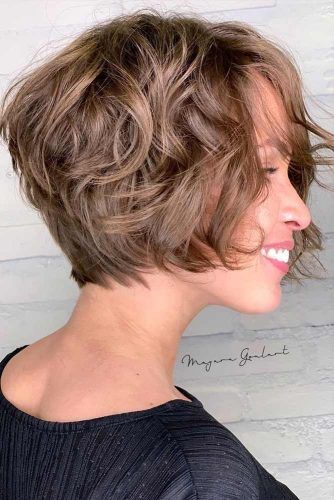 Source: maygovintage via Instagram
On straight hair, shags amp up the body, adding some edge to the overall silhouette. But when it meets wavy hair, it works on every single lock, shaping it and making it more defined. Whether you sport a pixie, bob or lob, the magic of shaggy layers is what you need to get the most of your texture. Plus, shag haircuts for wavy hair can reveal a beautiful and well-shaped wavy pattern you never knew you had.
ADVERTISEMENT ‧ CONTINUE READING BELOW
Shaggy Bob With Baby Bangs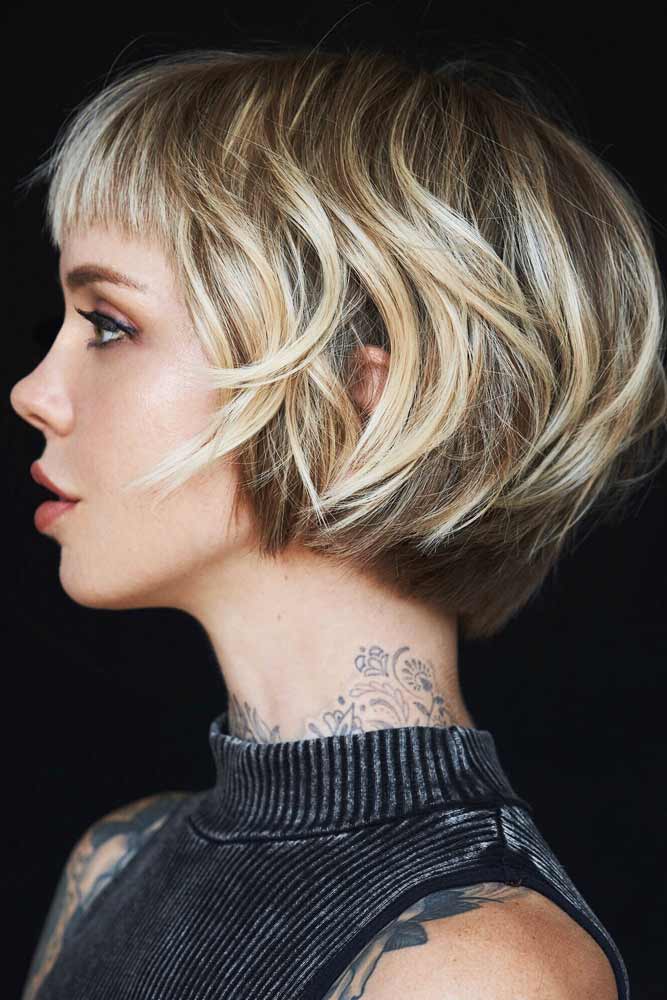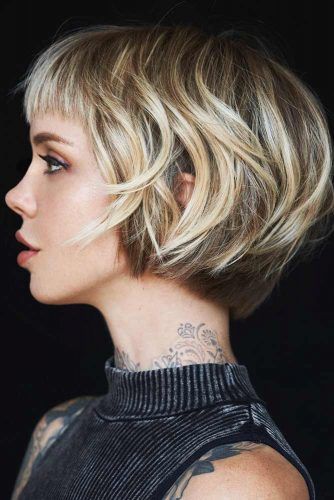 Source: saraontheinternet via Instagram
While shaggy bob is a signature of the rock'n'rolling 70s', baby bangs are the exclamation point of the 21st century! Such a tiny, yet significant detail as baby bangs can not only modernize your look but also give a lovely frame to your forehead. To make the textures blend seamlessly with the rest of your shaggy layers, ask your stylist to give your bangs a little chop at the edges.
Middle-Parted Shaggy Rose Bob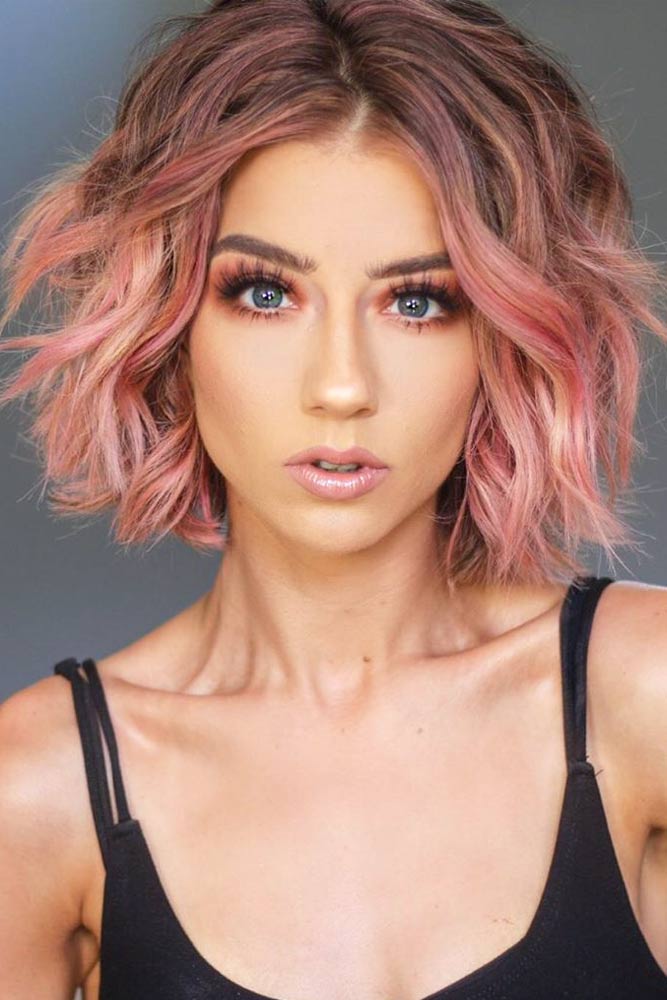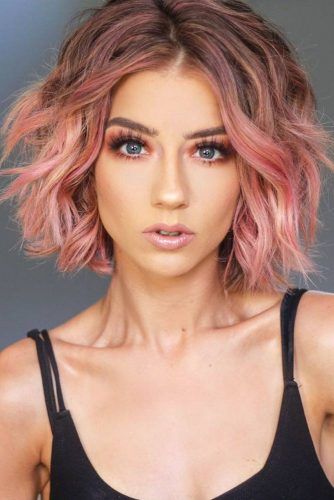 Source: krystalclearmakeup via Instagram
A middle-parted bob with waves is probably the easiest and the most beautiful hairstyle for all face shapes and hair types. Not only does it add tons of volume to fine locks but it also help to tame unruly thick hair, holding its shape with the help of waves. Now, how about you to take the ageless look to a whole new level? Imagine how lively and effortless your waves will look if you get your bob layered. What about the icing on the cake? Spread a temporary shade of rose at the midshafts and see your look steal the show.
Short-To-Medium Bob With Bangs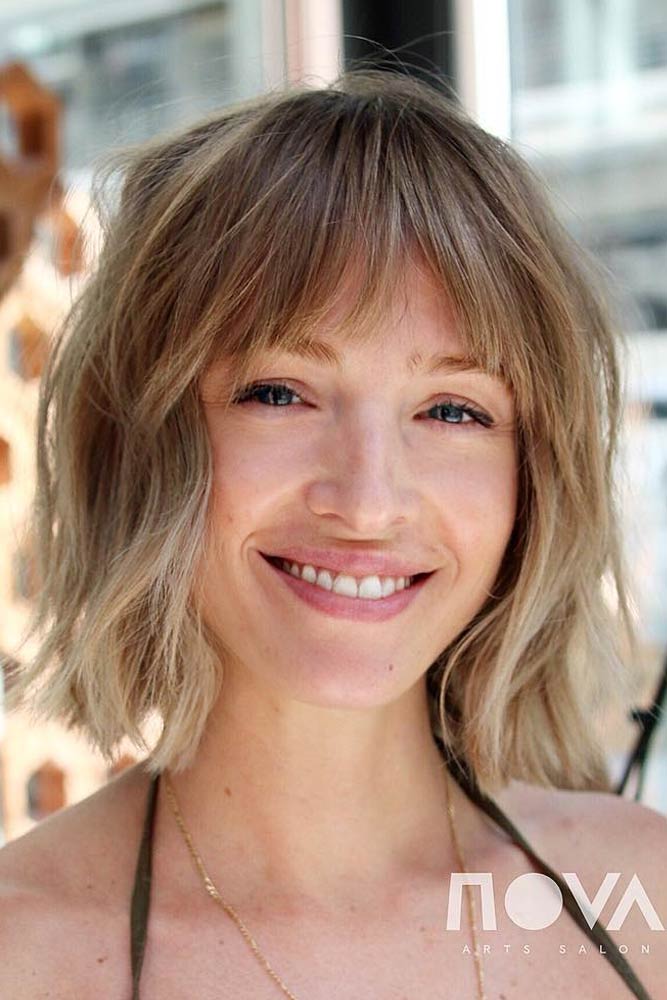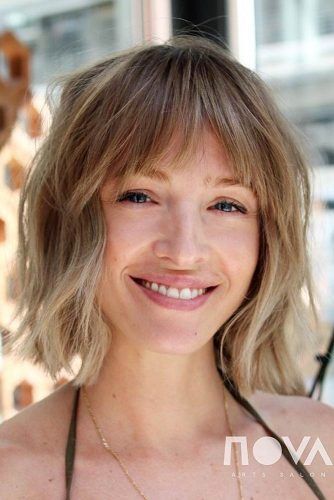 Source: salsalhair via Instagram
No wonder that most stylists love to combine shag haircuts with a fringe: it's a detail that balances out the playful texture of your locks, giving a slight framing touch to your face shape.
You've just seen the most attractive and iconic pictures of short shag haircuts! So if your soul requires some style changes, you know how to do it stylishly. Just call your hairstylist and ask for a shag, and he or she will understand that you are about to change your look for the better.
ADVERTISEMENT ‧ CONTINUE READING BELOW