Is salt and pepper hair attractive? The fashion world is a spacious kitchen of growing trends, where hair plays the role of the most crucial ingredients. Gray hair didn't even impress women years ago, but as years passed, it's becoming a trend. For women nowadays, it makes them more attractive and chic. But does gray hair make you look older? The answer is no. It's now a trend that no one can resist. If you're one of those stylish girls who want to keep up with trends and still look unique, don't let this hair color guide pass.
What Is Salt And Pepper Hair?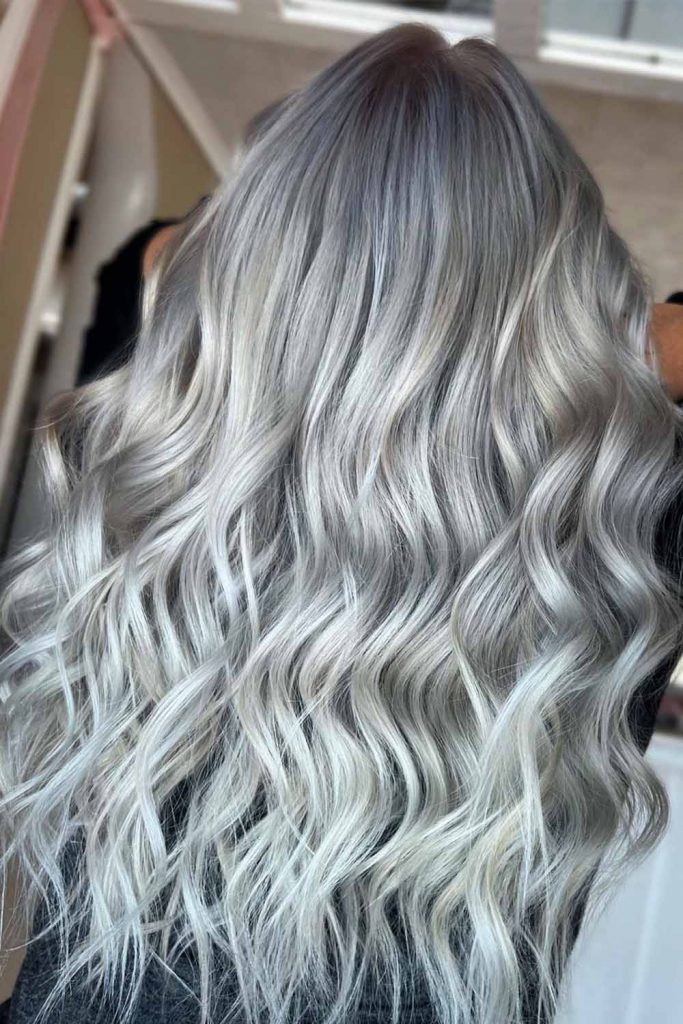 by @hairbybiancarose
There are so many shades of gray and you might get confused about what exactly the salt and pepper hair is. In a natural essence, men and women would eventually get this color when the right time comes. It's a combination of black and gray shades that looks naturally shiny with some traces of white. So, to describe this shade, it looks like salt on dark food and pepper on light food. This is why this hair color has been the top choice of many women, especially in the modern fashion world. It's very chic and attractive at the same time.
Basics You Should Know Before Getting Salt And Pepper Hair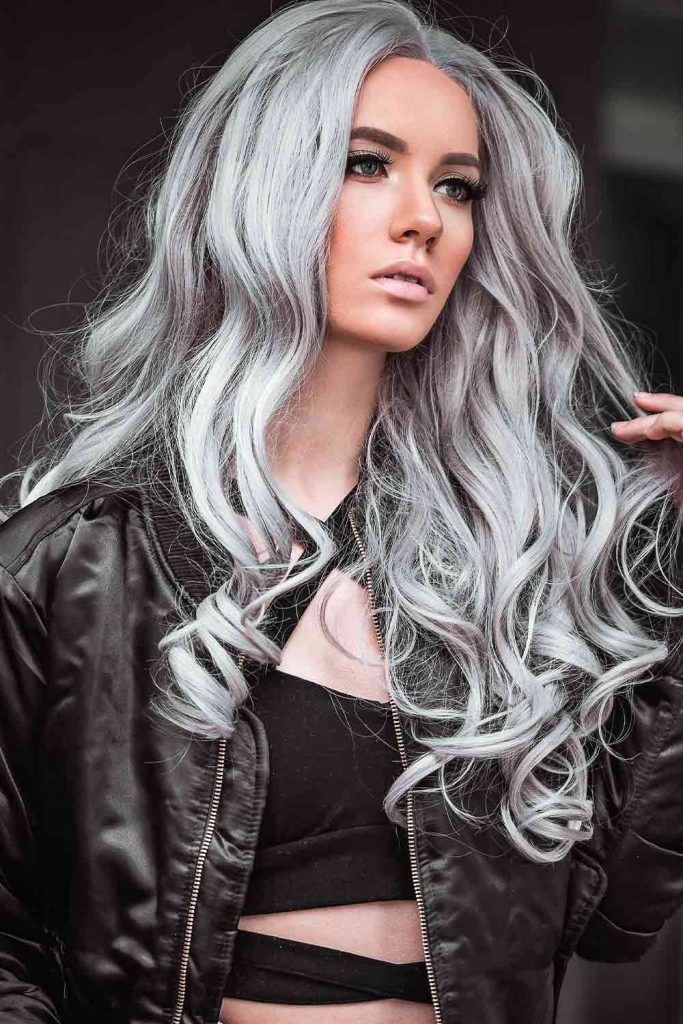 Salt and pepper hair is about looking natural yet both classy and trendy. But you should consider the bleaching process that you need to undergo to achieve gray hair. While it's fine to do this at home, it is best to let a professional hair colorist do it for you to ensure your hair's safety when bleaching.
Women with naturally light hair can get salt and pepper hair color easier. The ones with dark mane would need bleaching so that the white and gray colors can highlight your darker base. Overall, this process is fun and exciting!
How To Get Salt And Pepper Hair & Coloring Ideas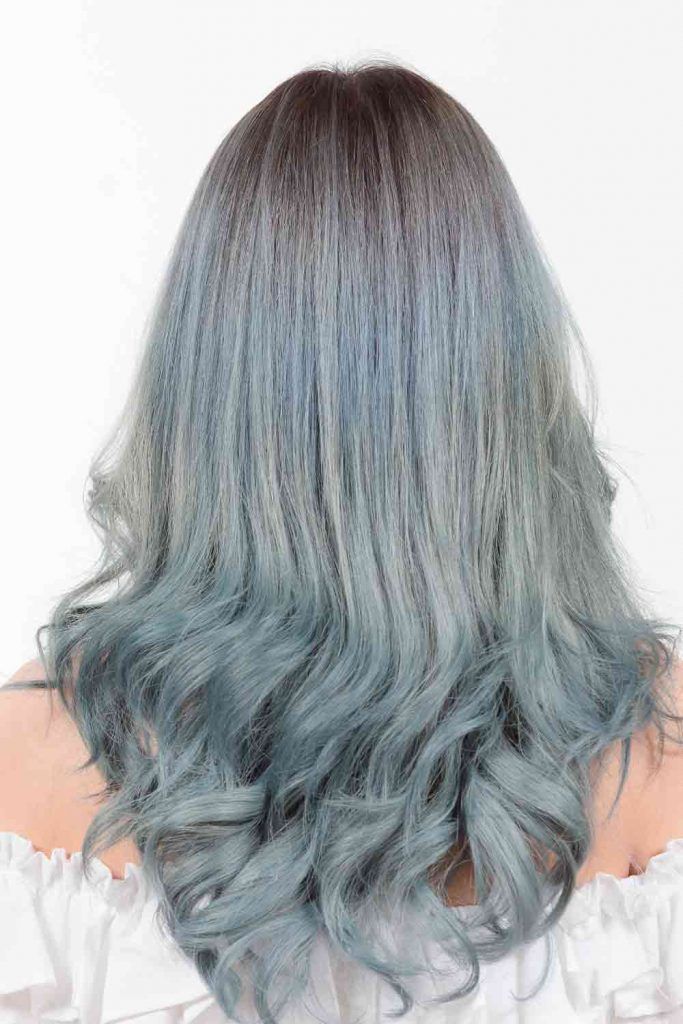 If you are into DIY and you have been tempted to get salt and pepper hair, it is safe to say that there are ways to achieve it without breaking the bank. It would be difficult to find this color in hair dyes because it needs proper bleaching and blending. First off, you need to be careful with everything, especially in bleaching your hair as it can damage it if not done properly.
Salt and pepper hair style will need you to have a silver color alongside black or dark brown - if you are naturally blonde.
Highlighted Salt And Pepper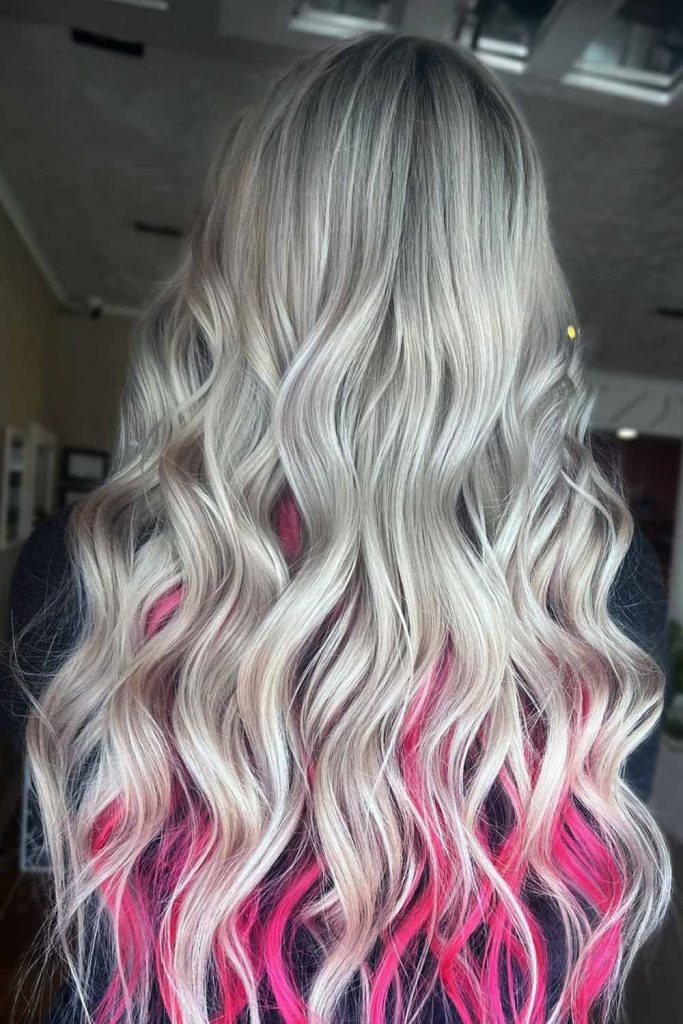 by @hairbybiancarose
There's no better way of how to make salt and pepper hair shine than to achieve the color through highlights. Besides the unbelievable dimension, lightened locks give an illusion of illuminating color.
Salt And Pepper Ombre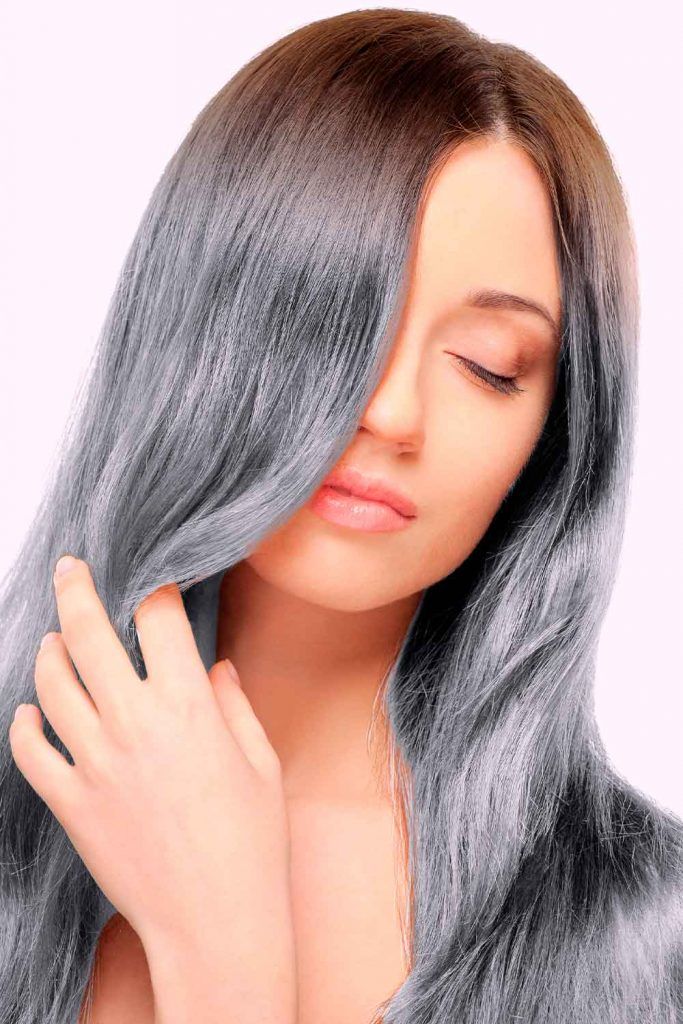 Fortunately, salt and pepper hair women love so much has loads of options to choose from. Each of them looks unique, and, most importantly, never makes a lady appear older. On the contrary, it takes years off. If you're not sure about an all-over color, ombre over your dark base will be a brilliant idea.
Salt And Pepper With Neon Yellow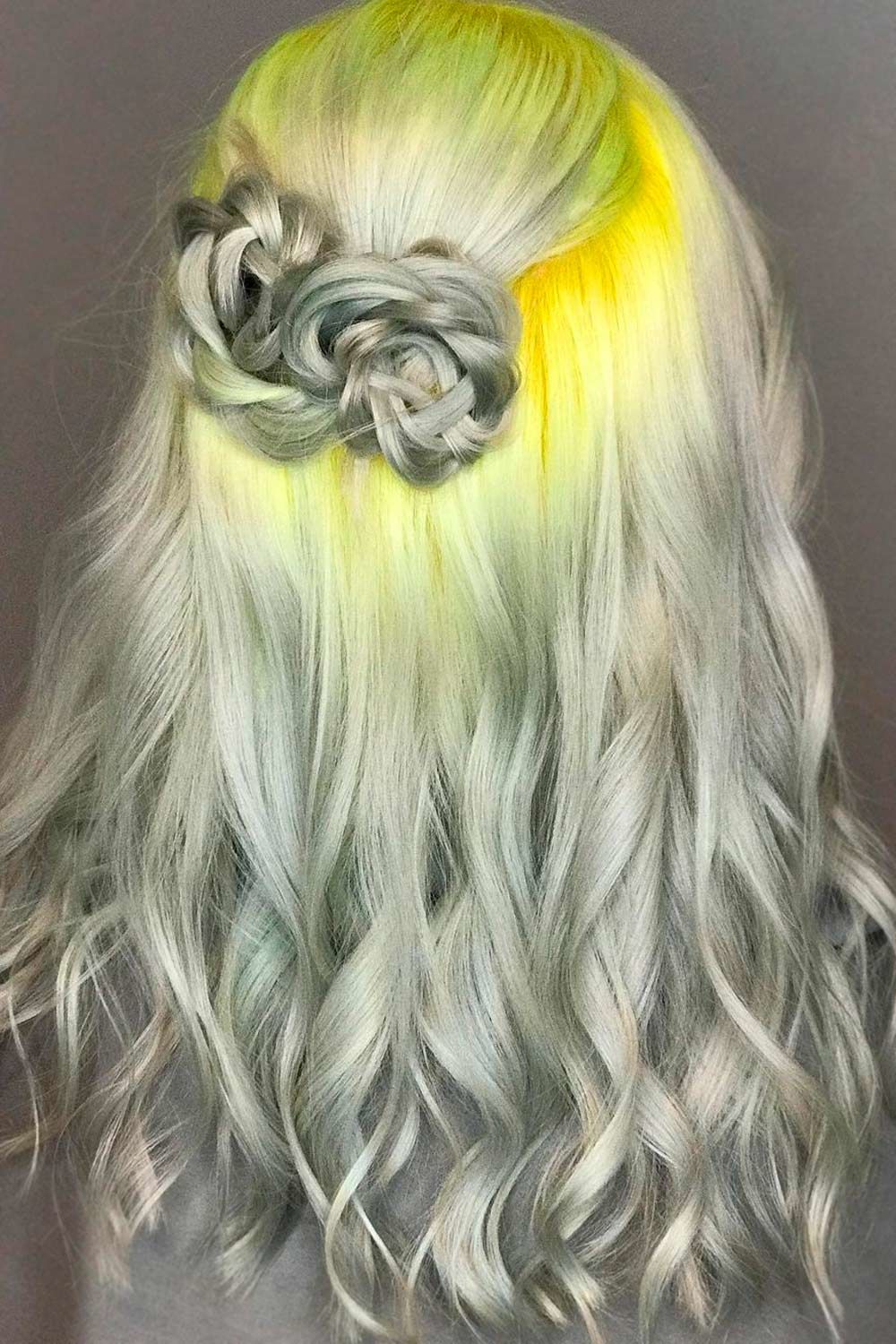 by @thehairygodmotherr
Don't forget to let your hair express your bright personality. A vivid touch to the classic idea is enough to put your signature to the look.
Salt And Pepper With Black Roots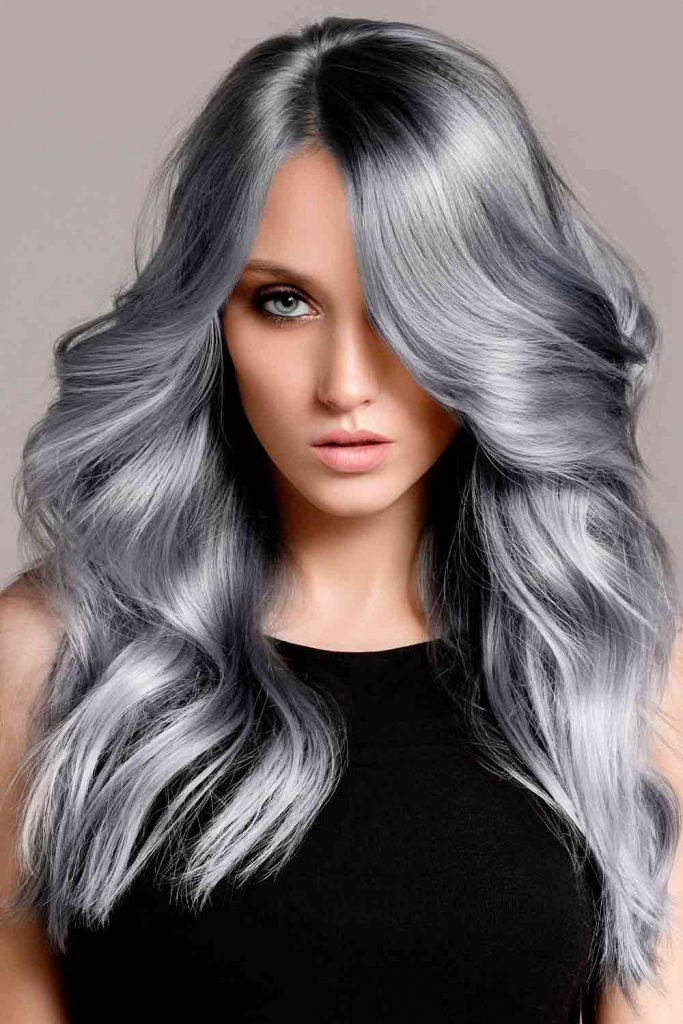 Leaving black roots visible has always been a trendy color hack. In case of your salt and pepper look for 2023, such a move will give a more natural appearance to the color.
Salt And Pepper 2023 Ombre With Graphite Undertone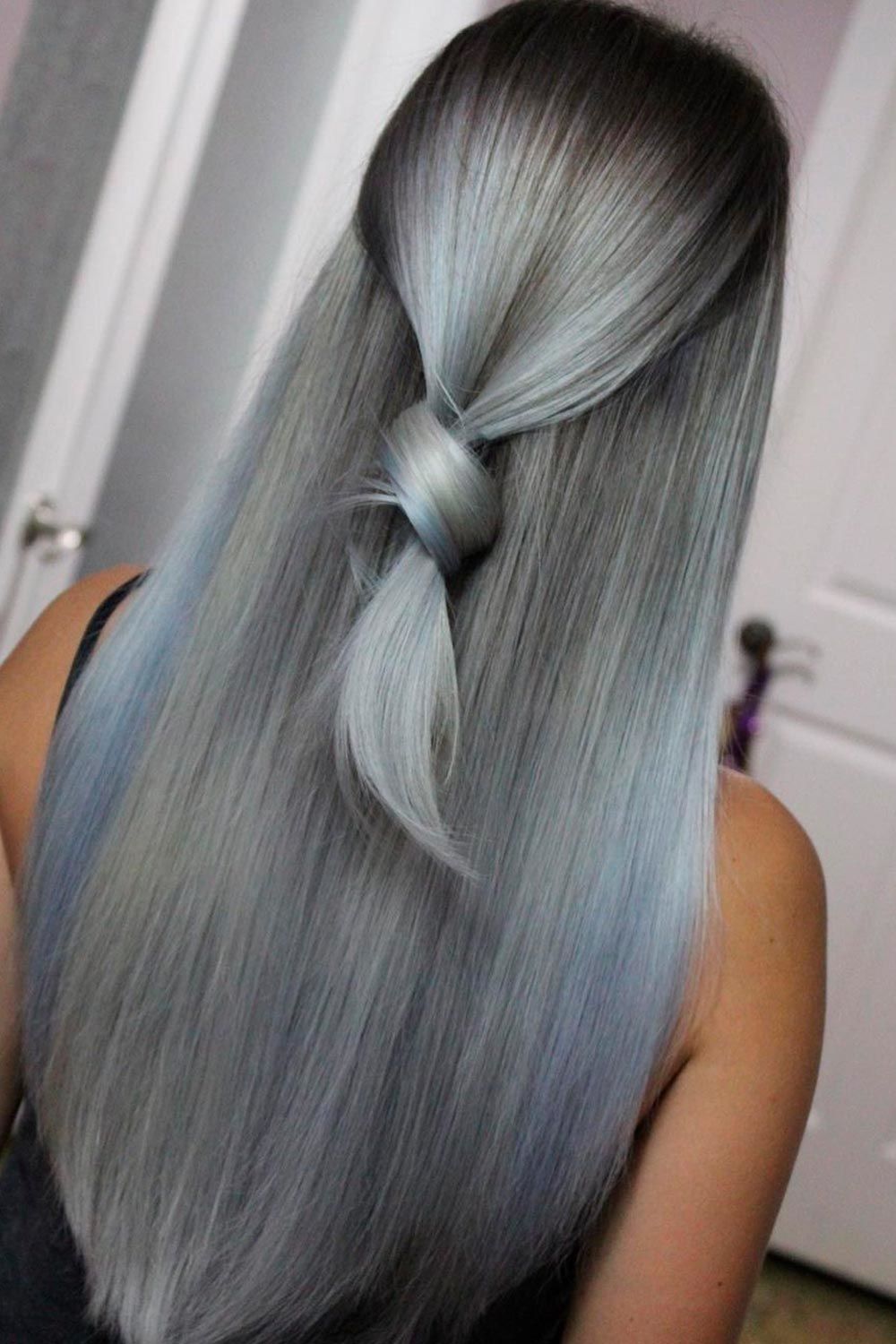 by @thehairygodmotherr
Dramatic and drastic contrasts seem never to go out of fashion. First, you add a lot of pepper, then you pass some salt. As a result, a hot statement is ready to get eaten.
Brownish Salt And Pepper Babylights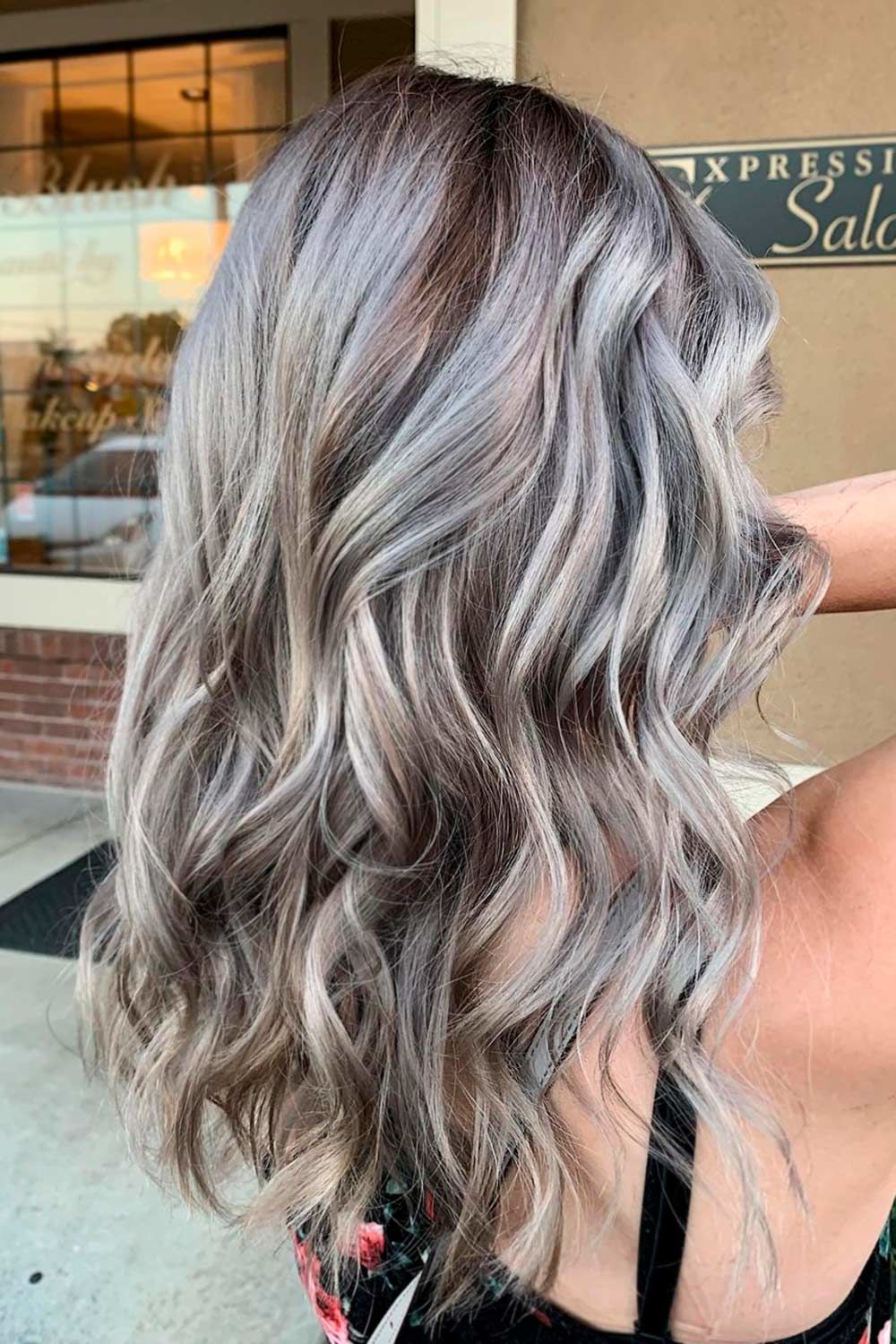 by @beautybymaryh
You can always come out of the salt and pepper zone by adding more colors to the mix. For example, pastel and light browns will go awesomely with the trend.
Salt And Pepper Sombre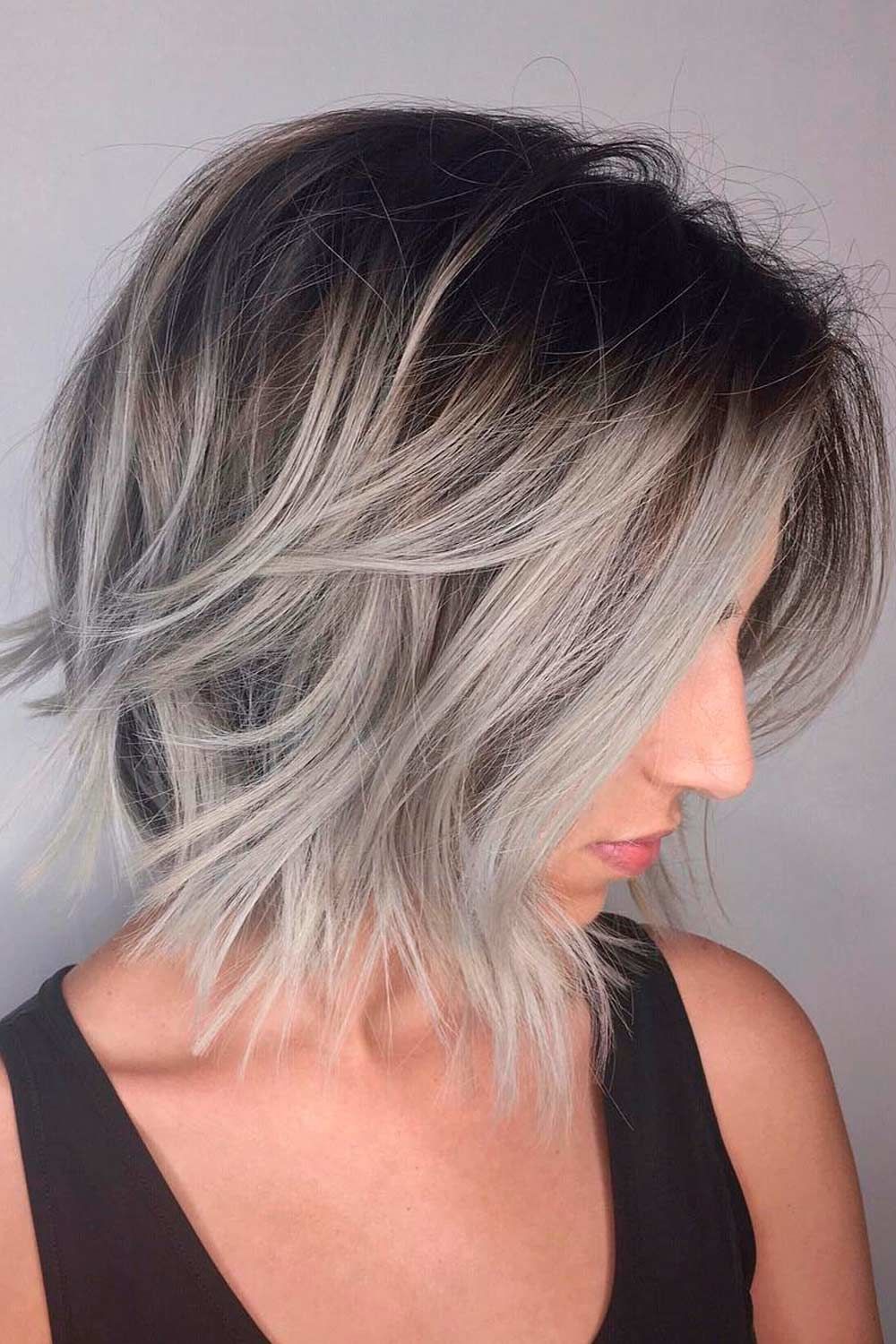 by @cutyourhair
As a light version of the ombre technique, sombre is meant to create visible yet smooth color graduations. This idea is a perfect example of nicely blended silver and dark grey shades for short hair.
Deep Dark Balayage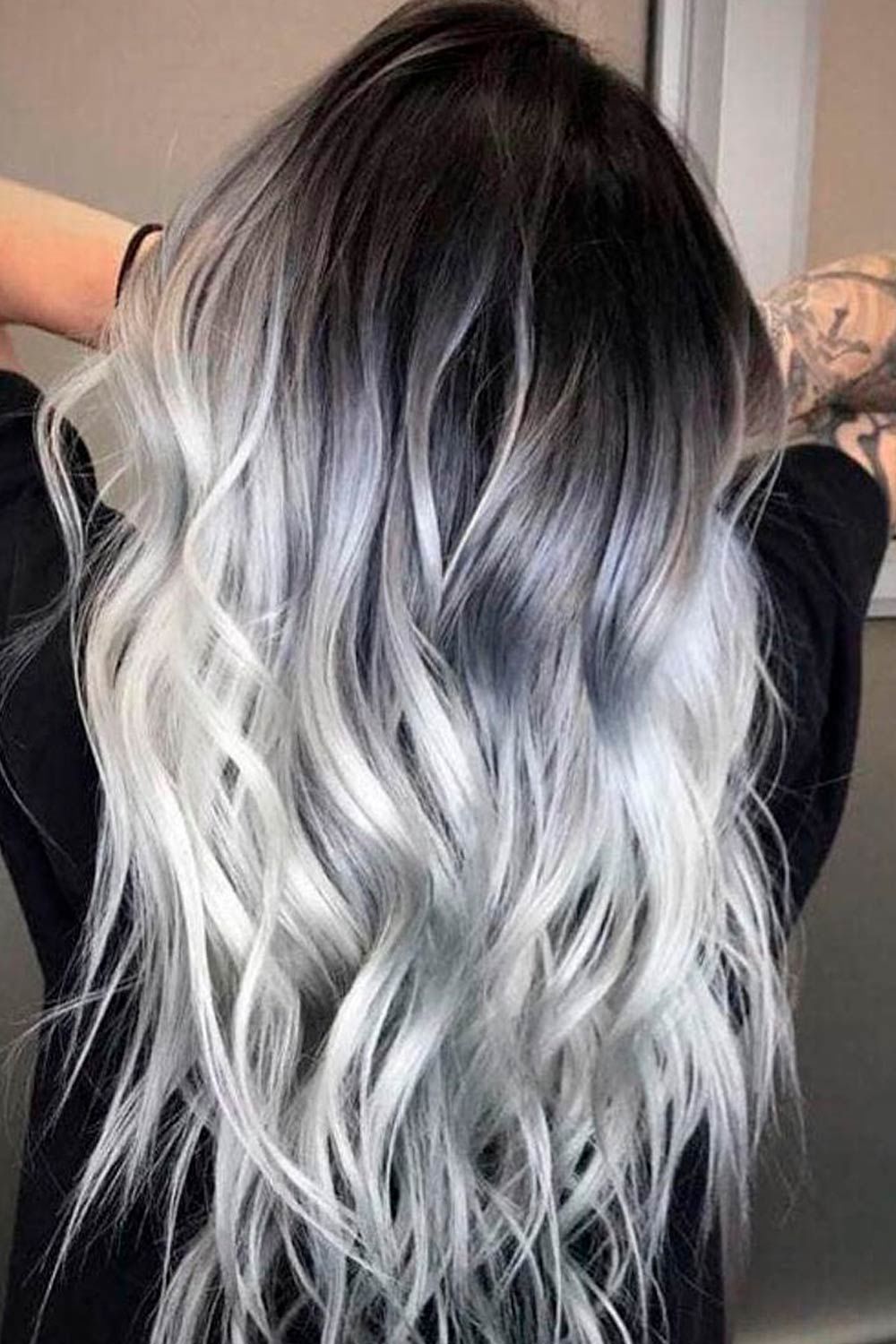 by @xostylistxo
Color transition sent from above: this is how perfect balayage works. Going from dark to light, this technique gives a seamless, smooth play of colors that always looks pleasant.
Natural Salt And Pepper Look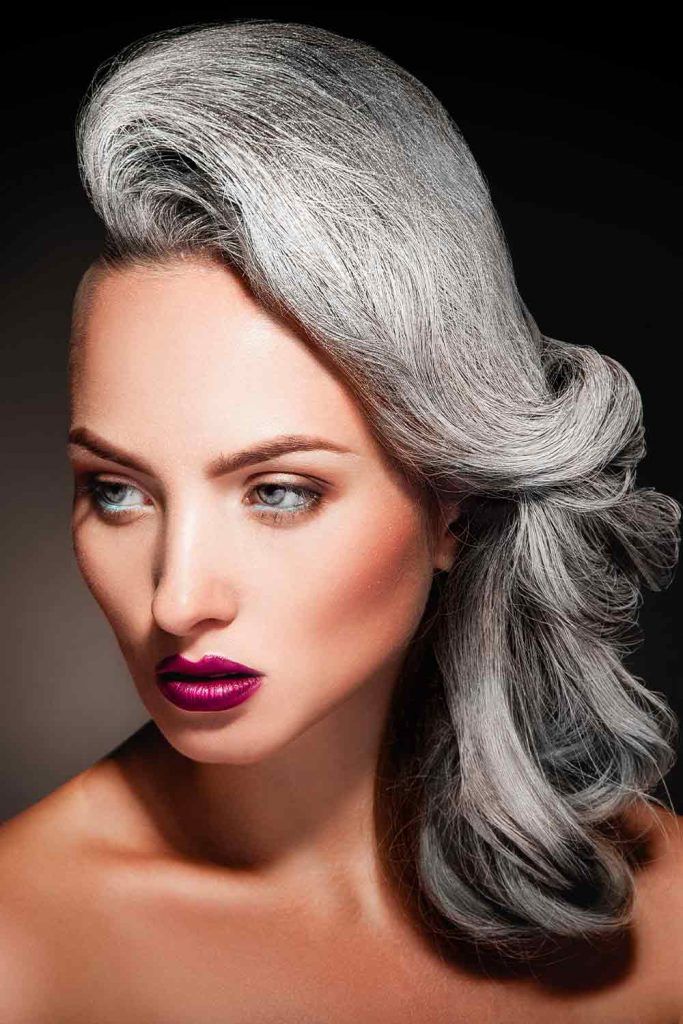 Instead of waiting for your salt and pepper hair to come into your life naturally, you can make one simple call to your colorist. The key to making the combination of dark and greyish colors look natural is to make the grey portion prevail. Also, for a dimensional look, you can add blurred streaks of black to the midshafts.
Dirty Salt And Pepper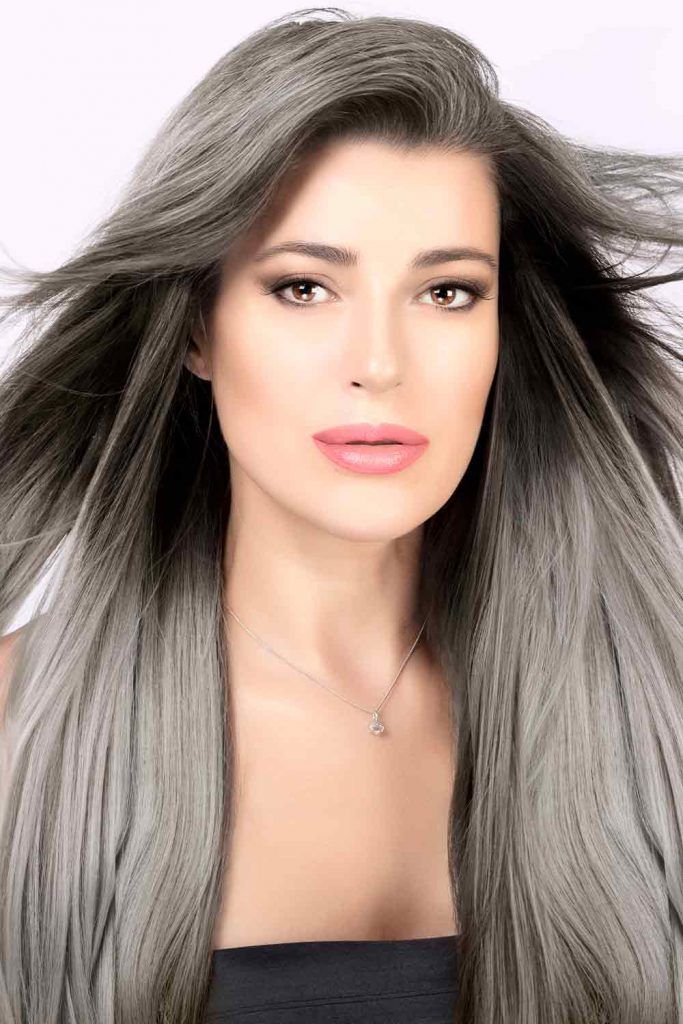 Here, instead of light and shine-reflecting salt, a muted greyish tint asks pepper for a dance. Should we mention that at the end of the dance a new trend will be born? Unlike previous salt and pepper ideas, this look has a deep dusty finish that gives a fresh take at the never-ending gray color trend.
Ashy Salt And Pepper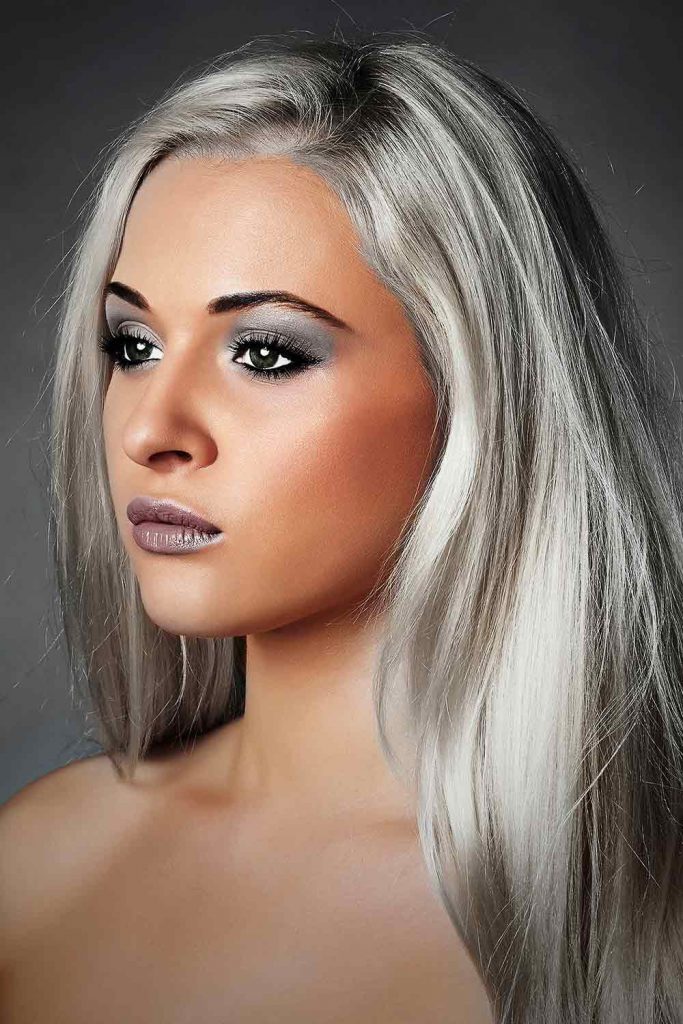 Apart from adding salt and pepper to taste, you can also adjust the temperature of your trendy look. Once you've decided which of the shades you want to be the highlight, as well as thought of the color placement, think of how bright, deep or muted you want the look to be. Here, for example, you can see the lightest variation of salt and pepper achieved through ashy colors. Such ideas work wonders for those who want to emphasize the fair skin tones and have cool-toned color.
Ways To Style Salt And Pepper Hair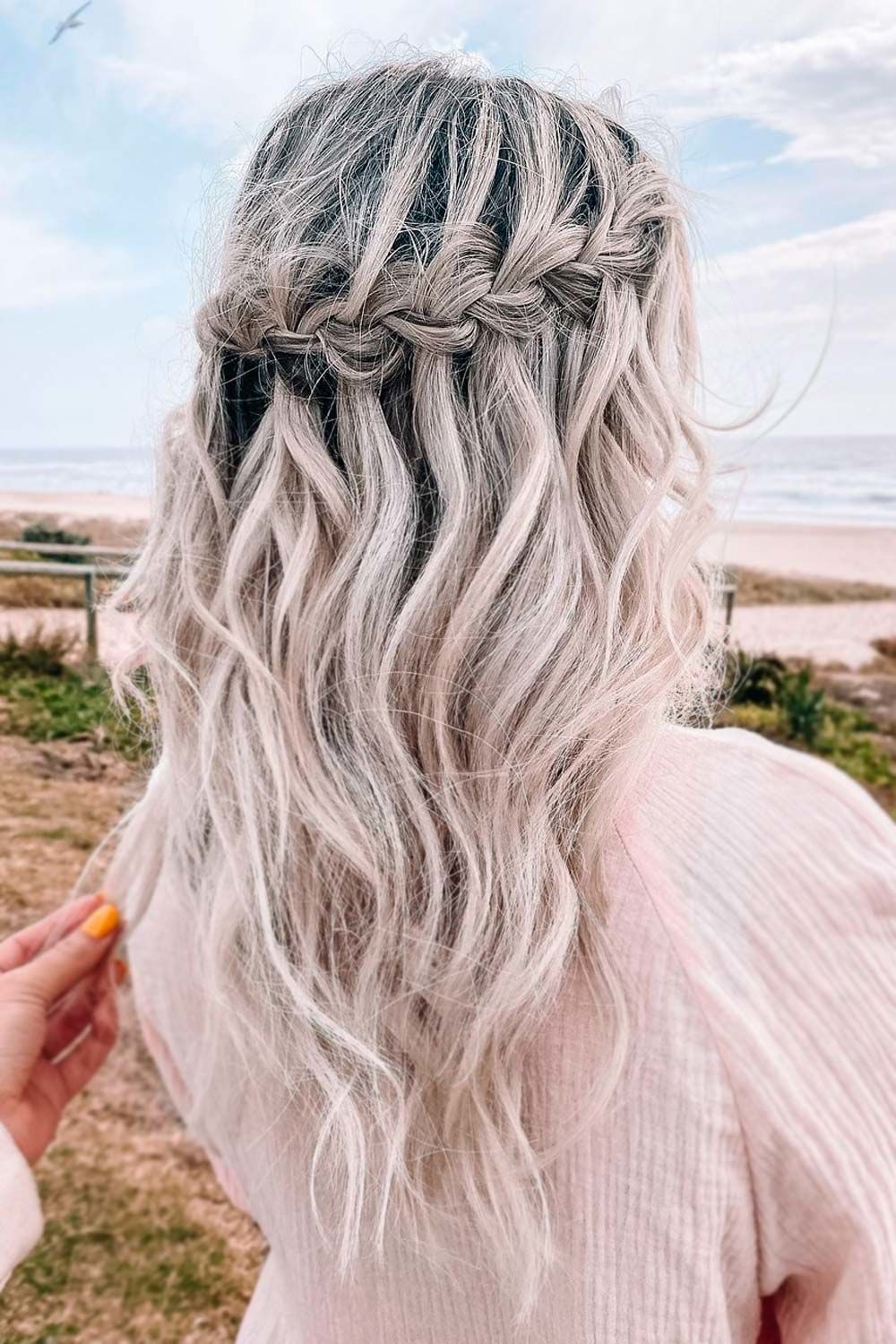 by @sass.and.braids
Styling your salt and pepper hair couldn't be any prettier if you are adventurous and loves unique hairstyles. There are plenty of ways to style your gray hair and braids are popular among girls these days. One of the top choices is the rope braids, fishtail, French or Dutch braid. These are the go-to hairstyles that women love nowadays.
If you are not into braids for your salt and pepper hair style, you can use hair sprays to make it look effortless.
Simple Half-Up
by @braids_for_my_hair
Yes, it's a simple half-up. But, in fact, this spectacular color dimension turns it to a real masterpiece.
Knotted Updo Style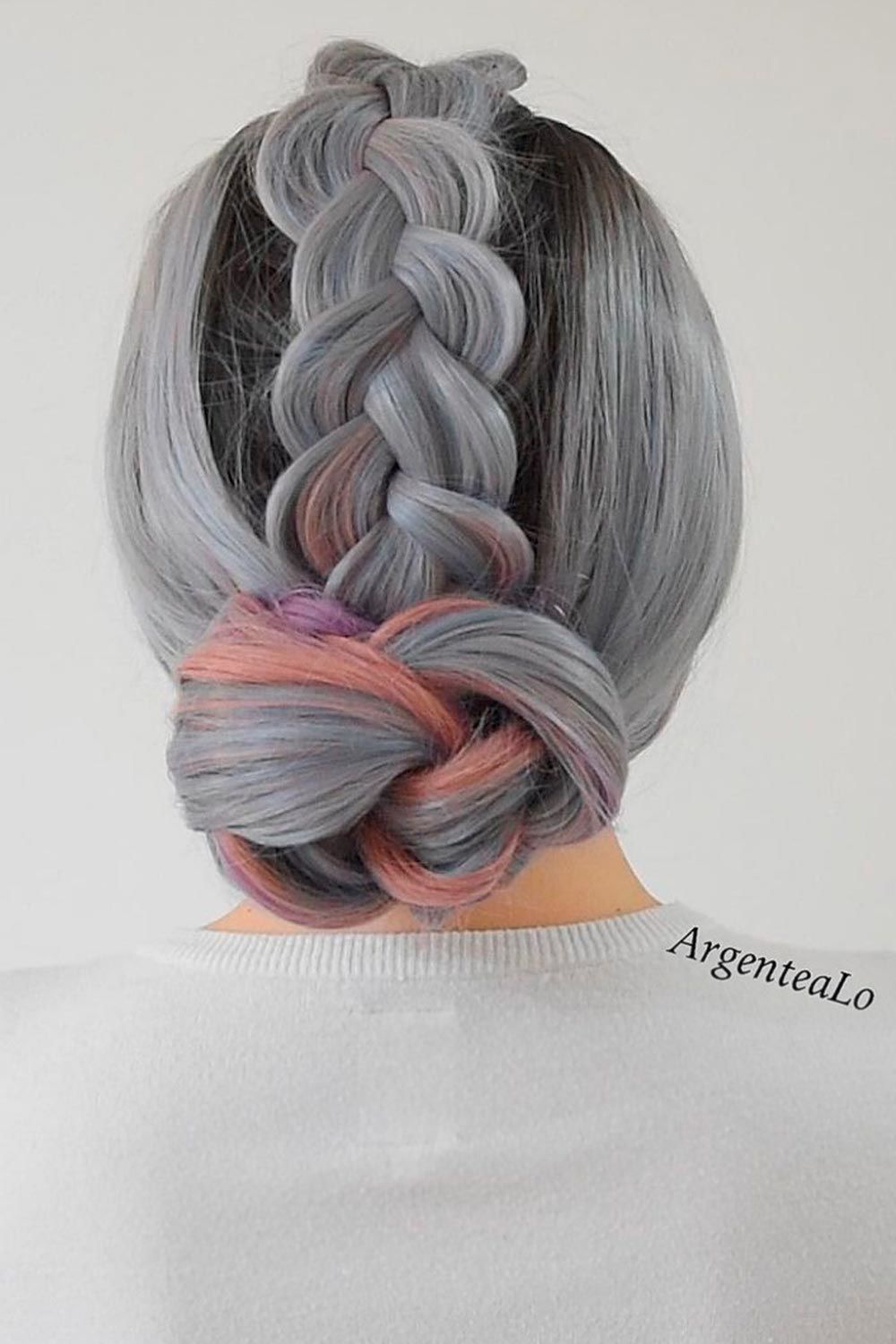 by @braids_for_my_hair
Braids look at their best when done on highlighted hair. Their amazing texture literally makes salt and pepper hair with highlights get more alive and organic.
Braided Space Buns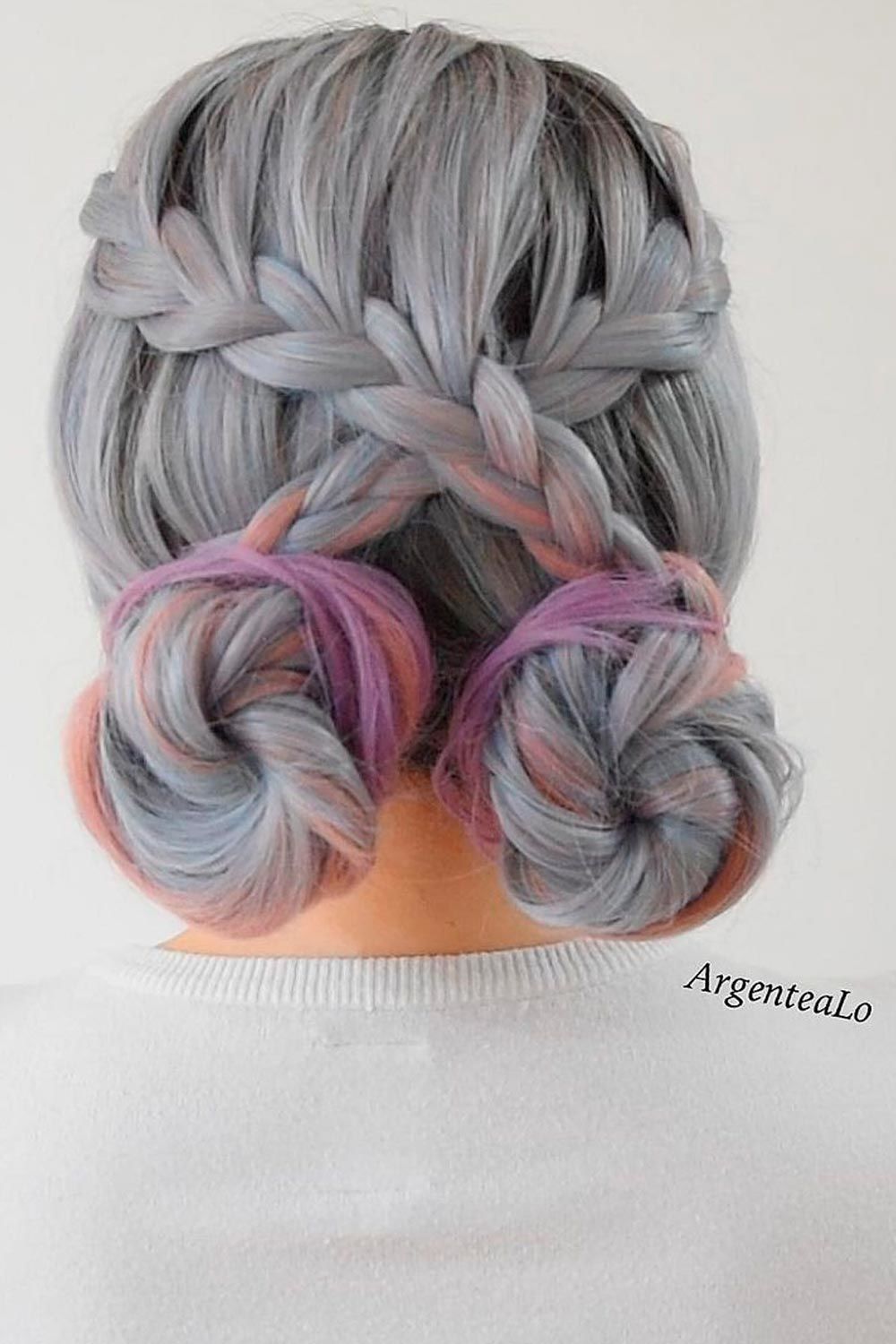 by @braids_for_my_hair
Space buns are another easy-to-do casual style. Yet, the braided pattern made out of distinctive salt and pepper palette makes it not only different but also versatile.
Crown Braid Half-Up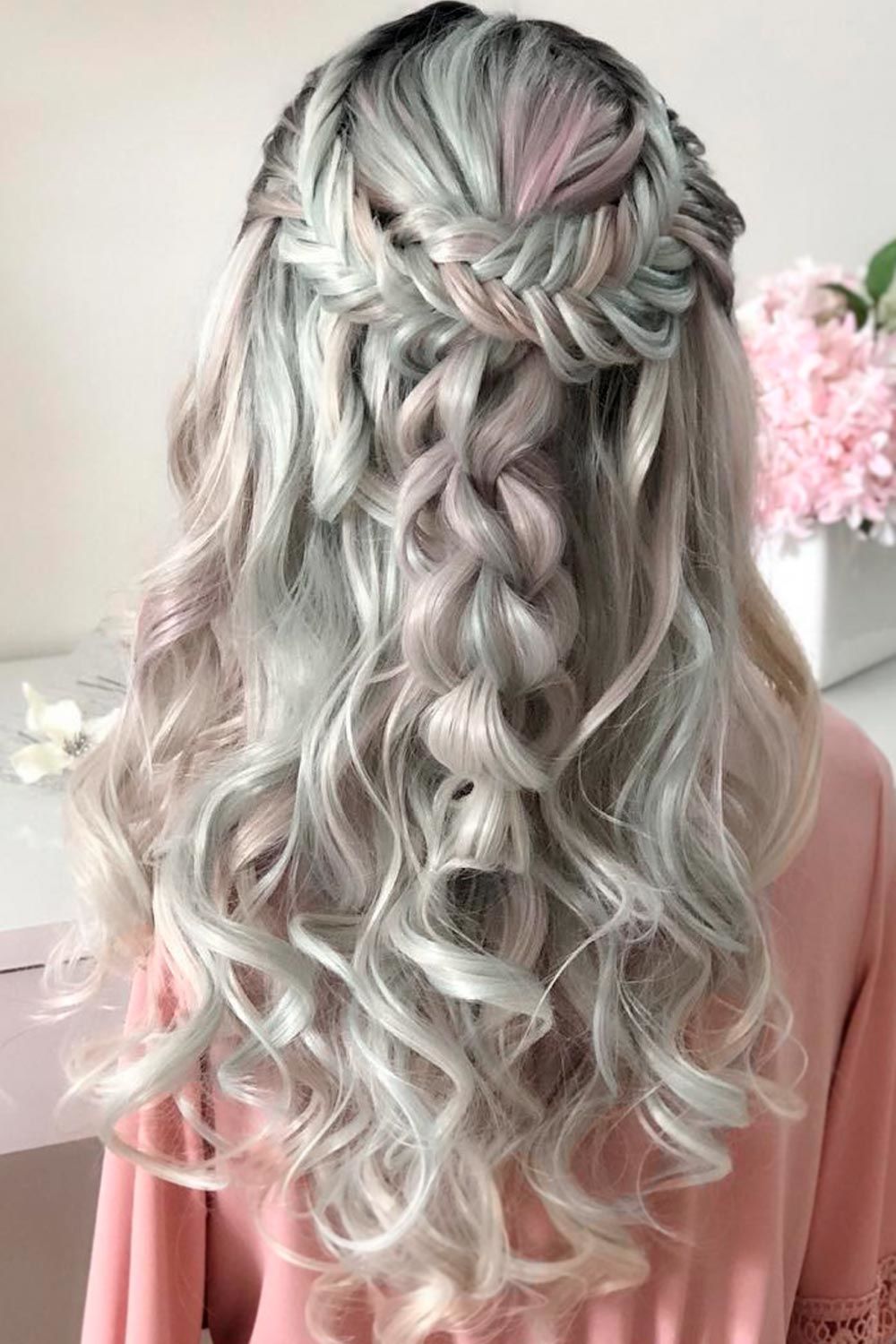 by @braids_for_my_hair
Why don't give a modern take on a super-feminine crown braid? Girly yet bold, isn't it a classy idea?
Pull-Through Braids
by @braids_for_my_hair
Wearing pull-through braids means having a ton of volume accompanying you all day long. Since we can't have too much of volume, the dimensional color mix will come in handy!
Three Strand Braid Waterfall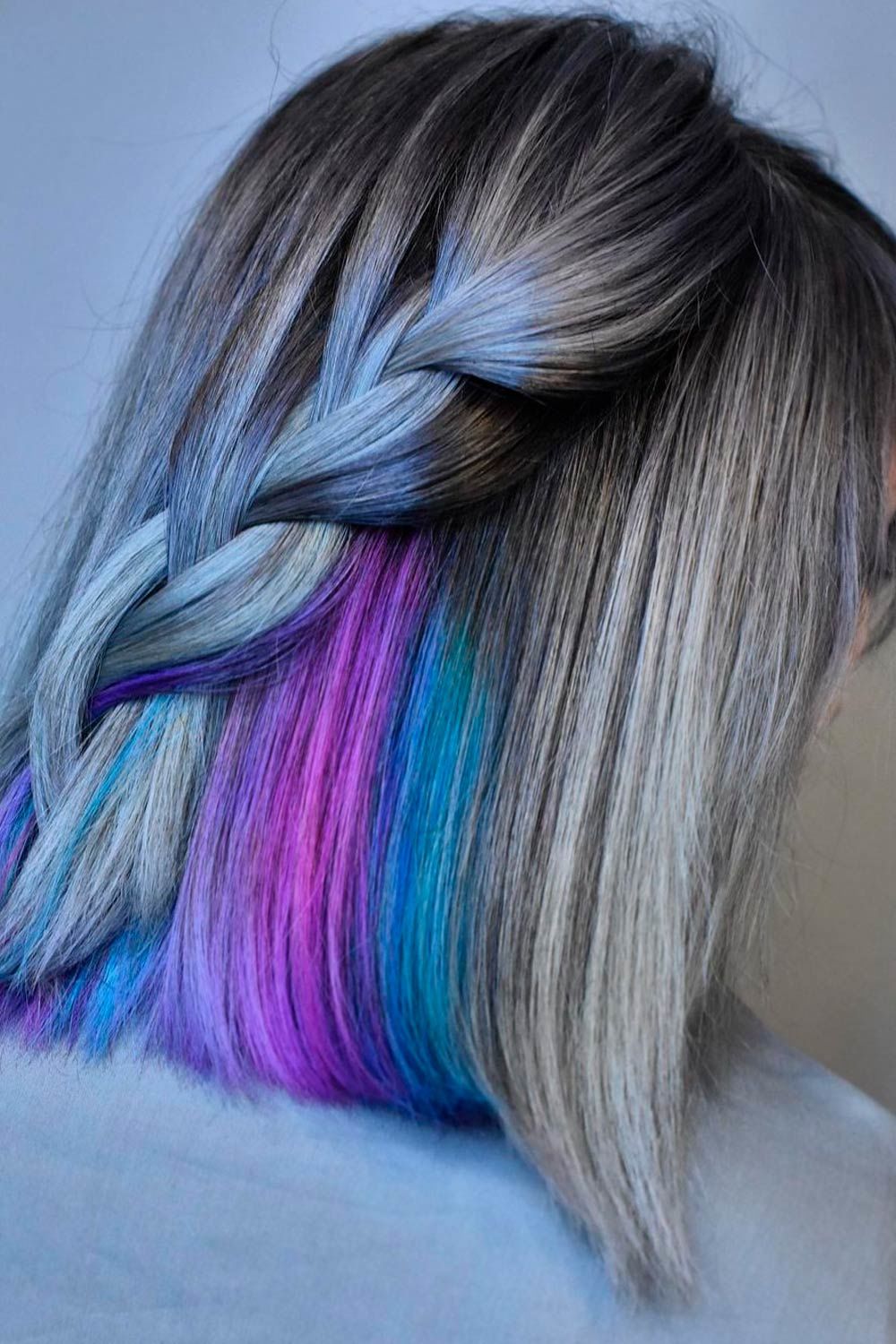 Credit photo: instagram.com/thehairygodmotherr
One Side Braid for Salt And Pepper Hair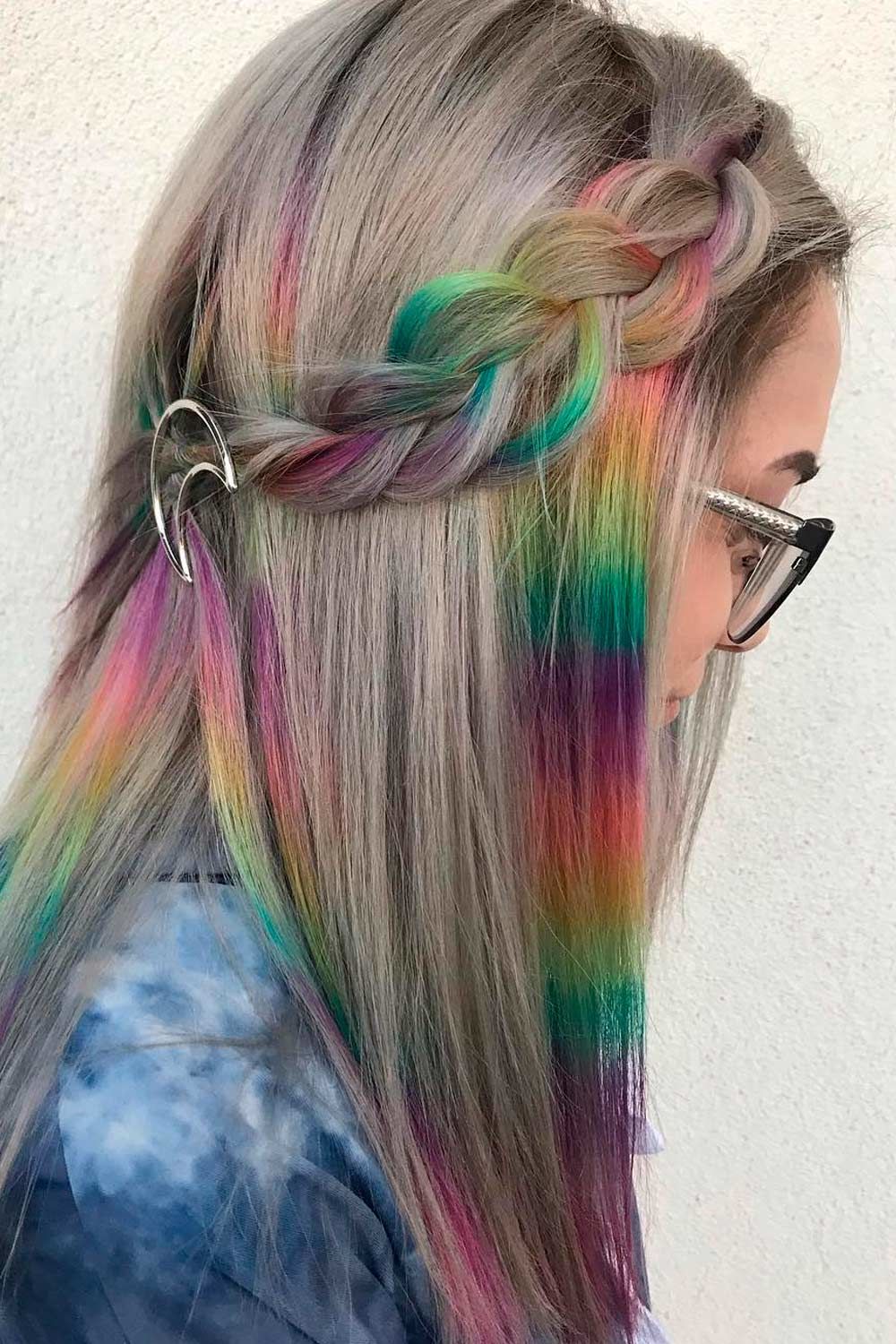 Credit photo: instagram.com/hairbyclairperez
Double Cornrows High Pony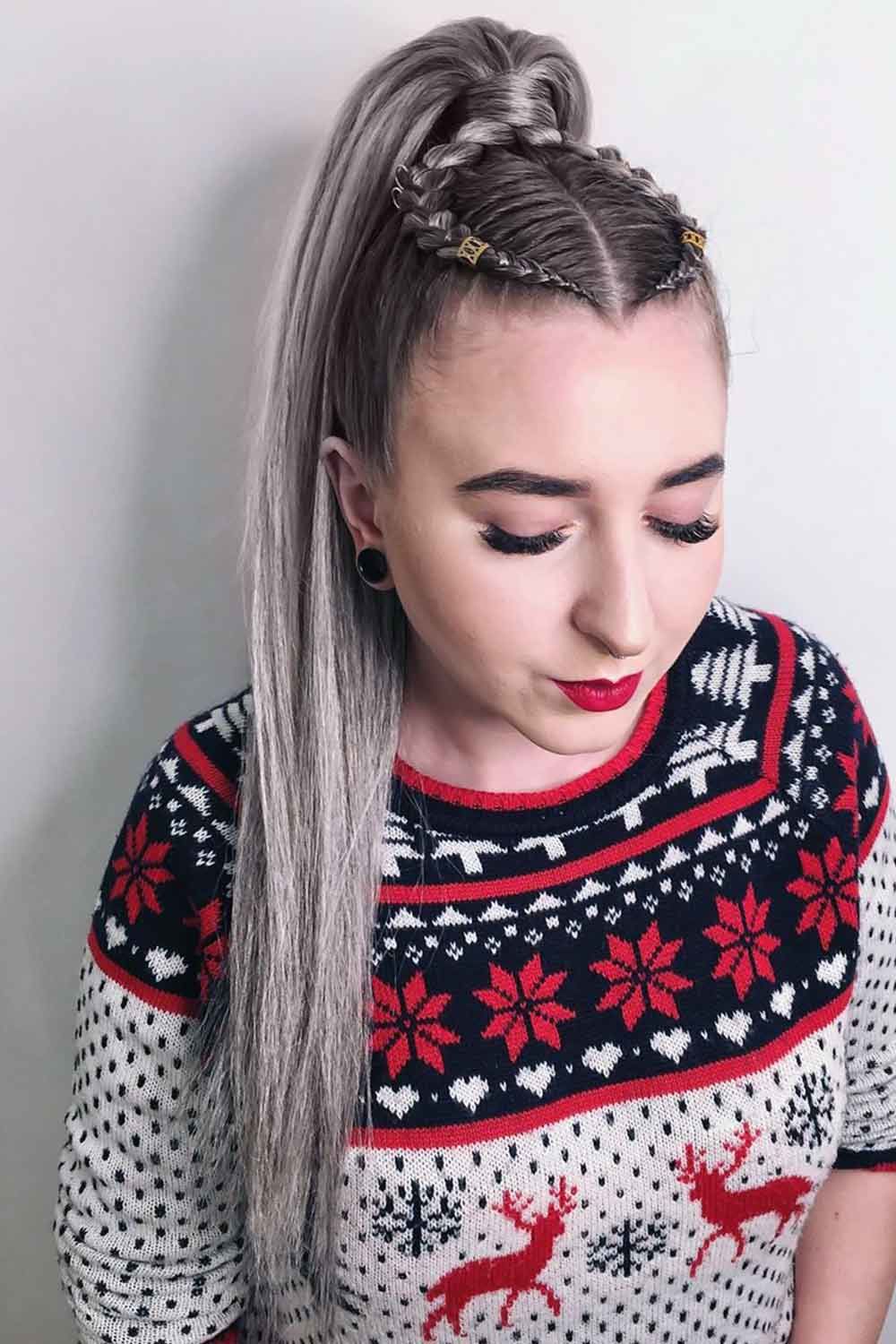 Credit photo: instagram.com/boskiesploty
Low Ponytail with Stars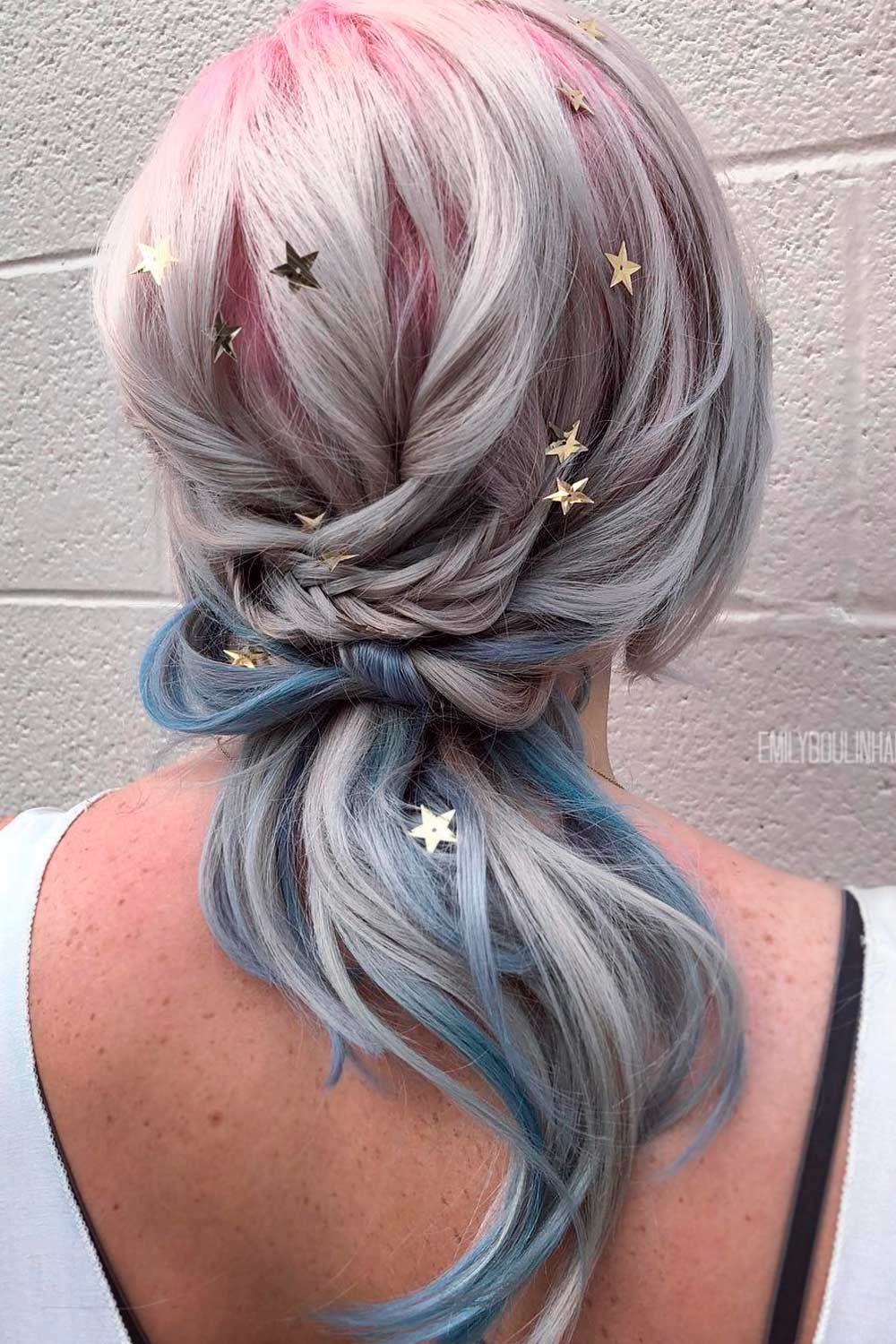 Credit photo: instagram.com/emilyboulinhair
Waves & Bobby Pin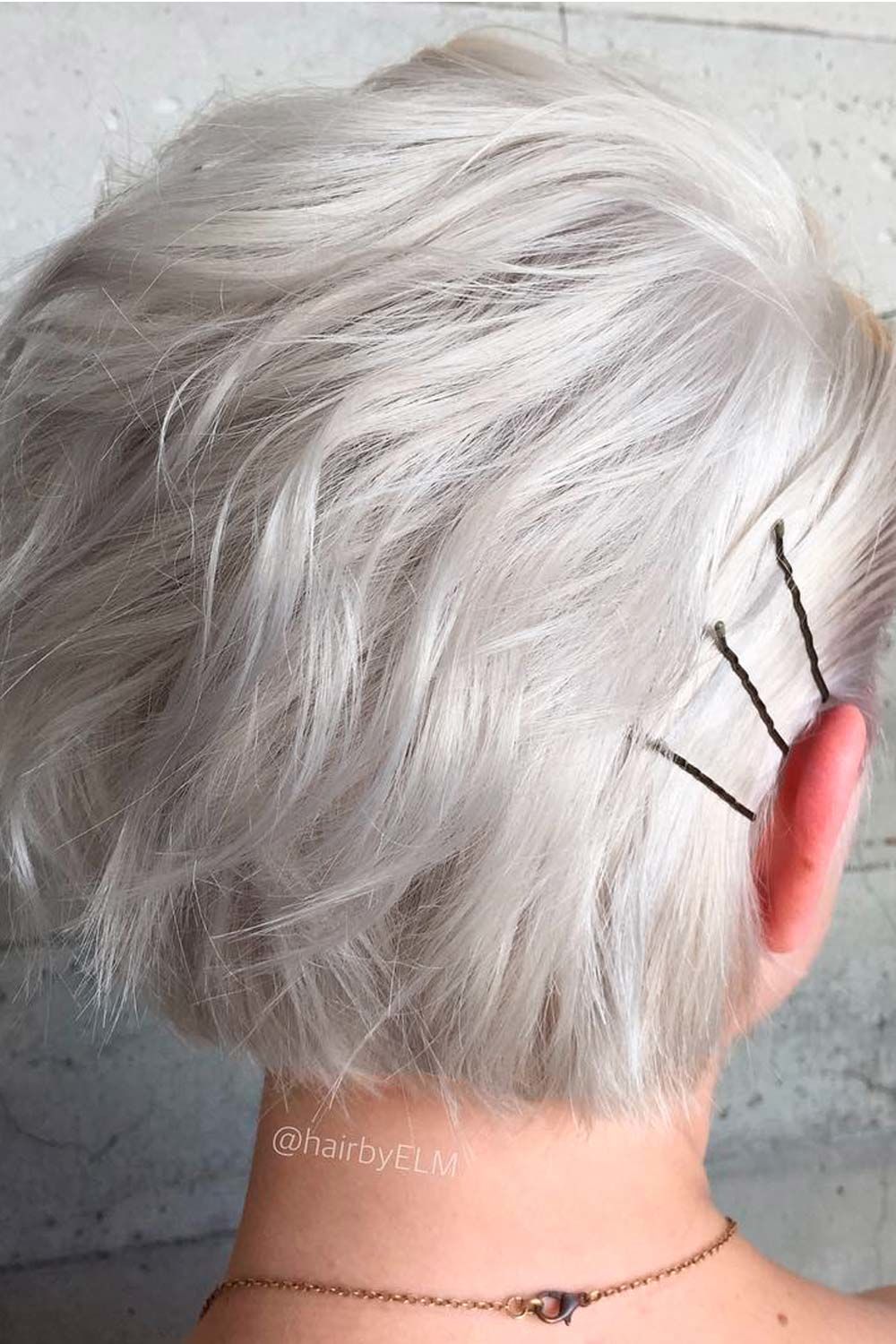 Credit photo: instagram.com/hairbyelm
Half up With Accessories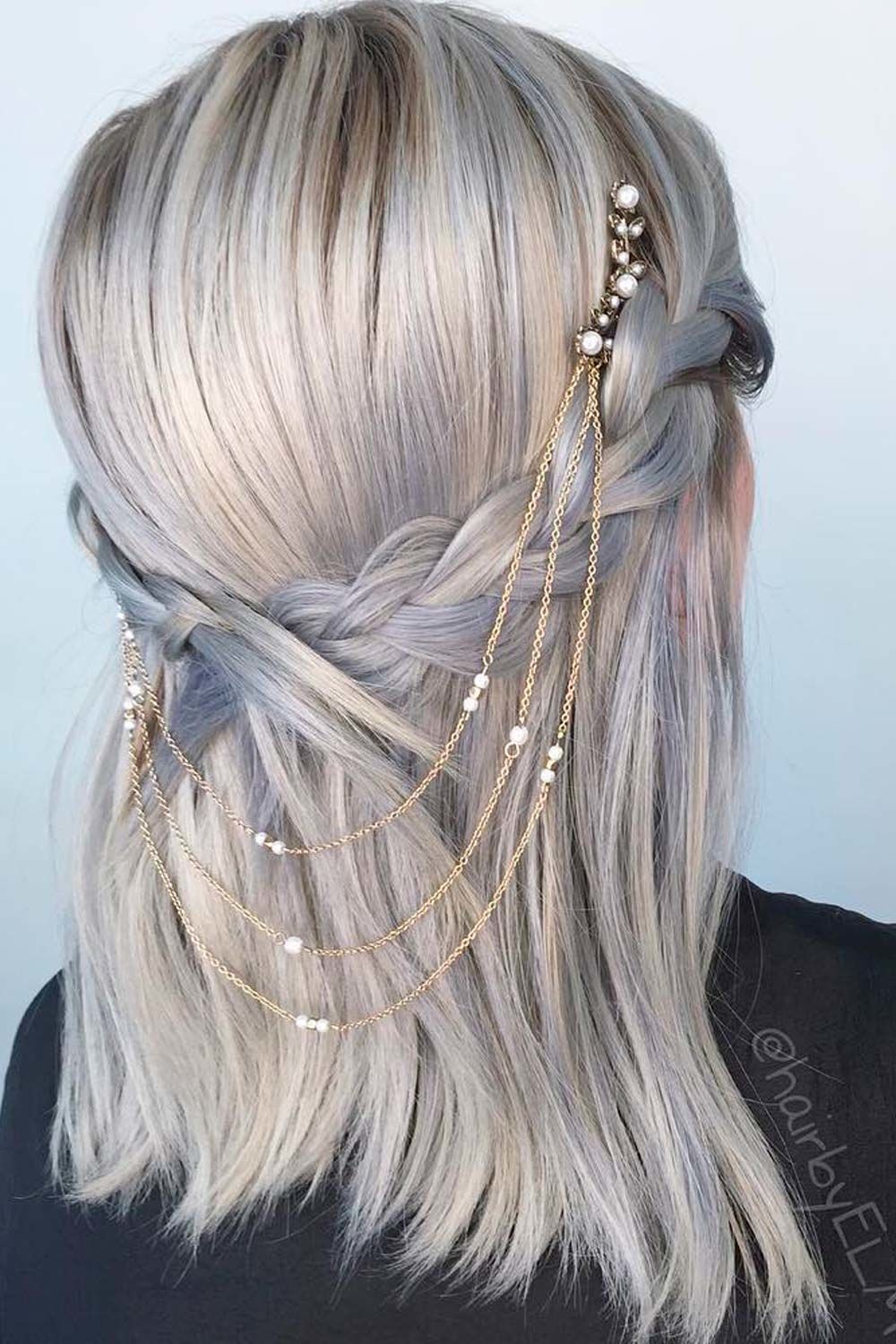 Credit photo: instagram.com/hairbyelm
Low Straight Pony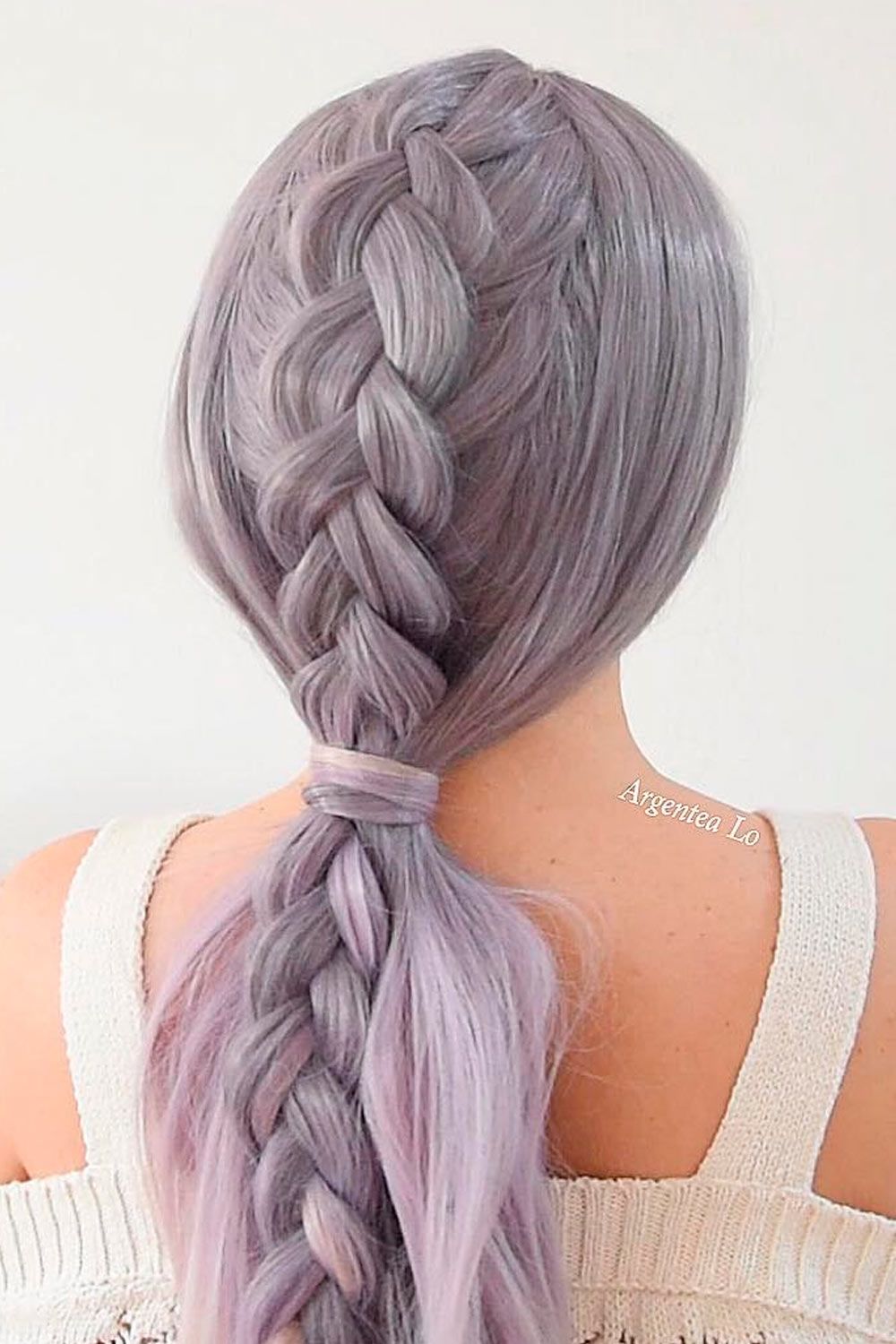 Credit photo: instagram.com/braids_for_my_hair
Fishtail Braidstyle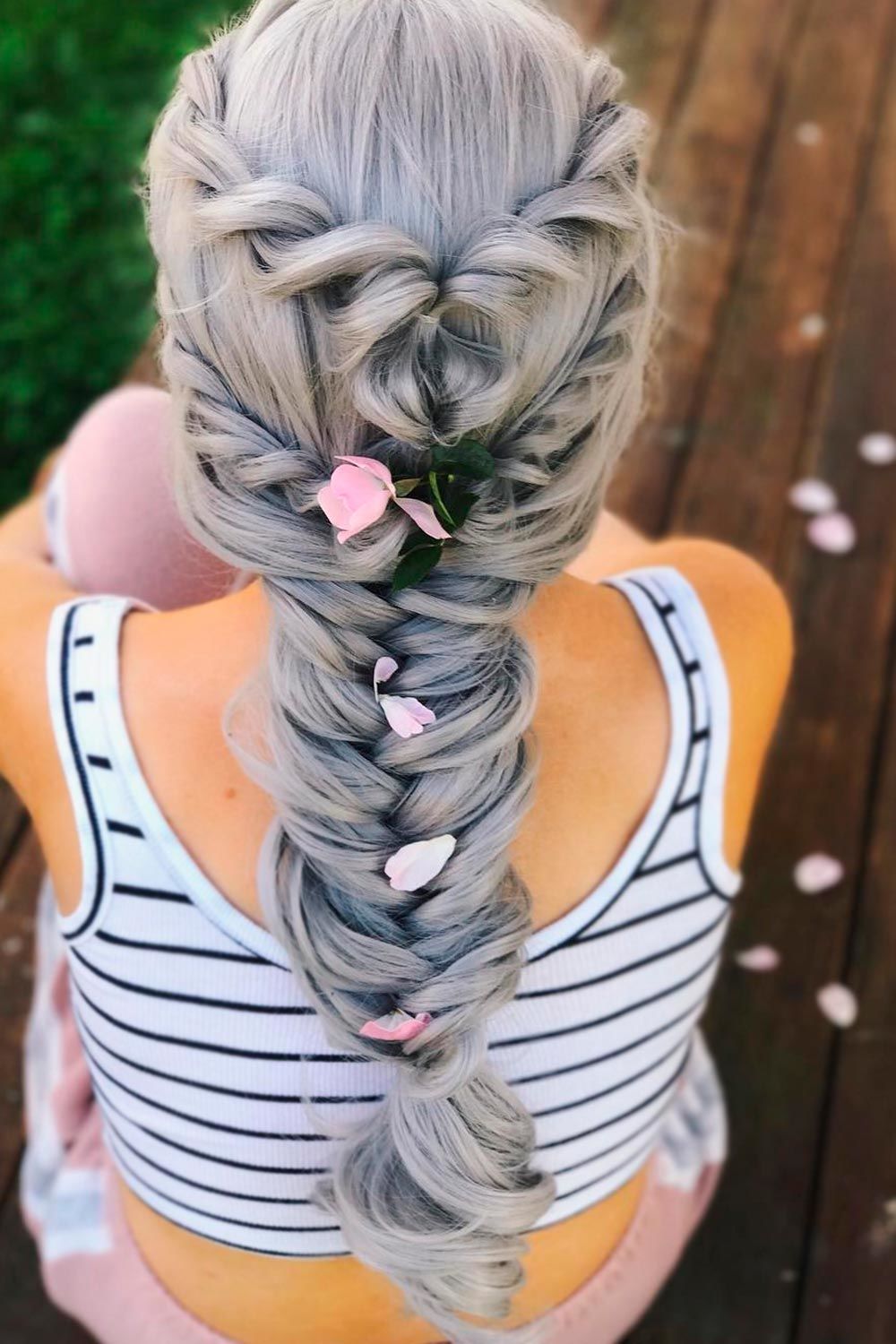 Credit photo: instagram.com/sass.and.braids
High Braided Ponytail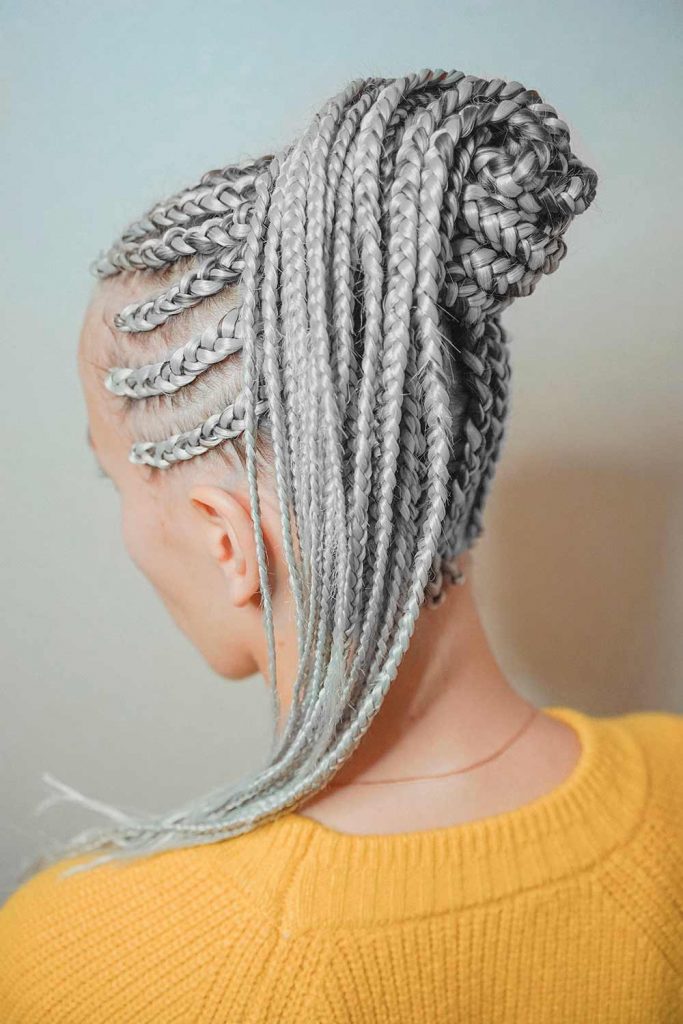 Believe it or not, the salt and pepper hair color ideas you've seen today are only the beginning. You can experiment with different coloring patterns and techniques and jump from temporary to permanent decisions. All in all, this trend will work for everyone, so don't hesitate to give it a shot!
How To Take Care Of Salt And Pepper Hair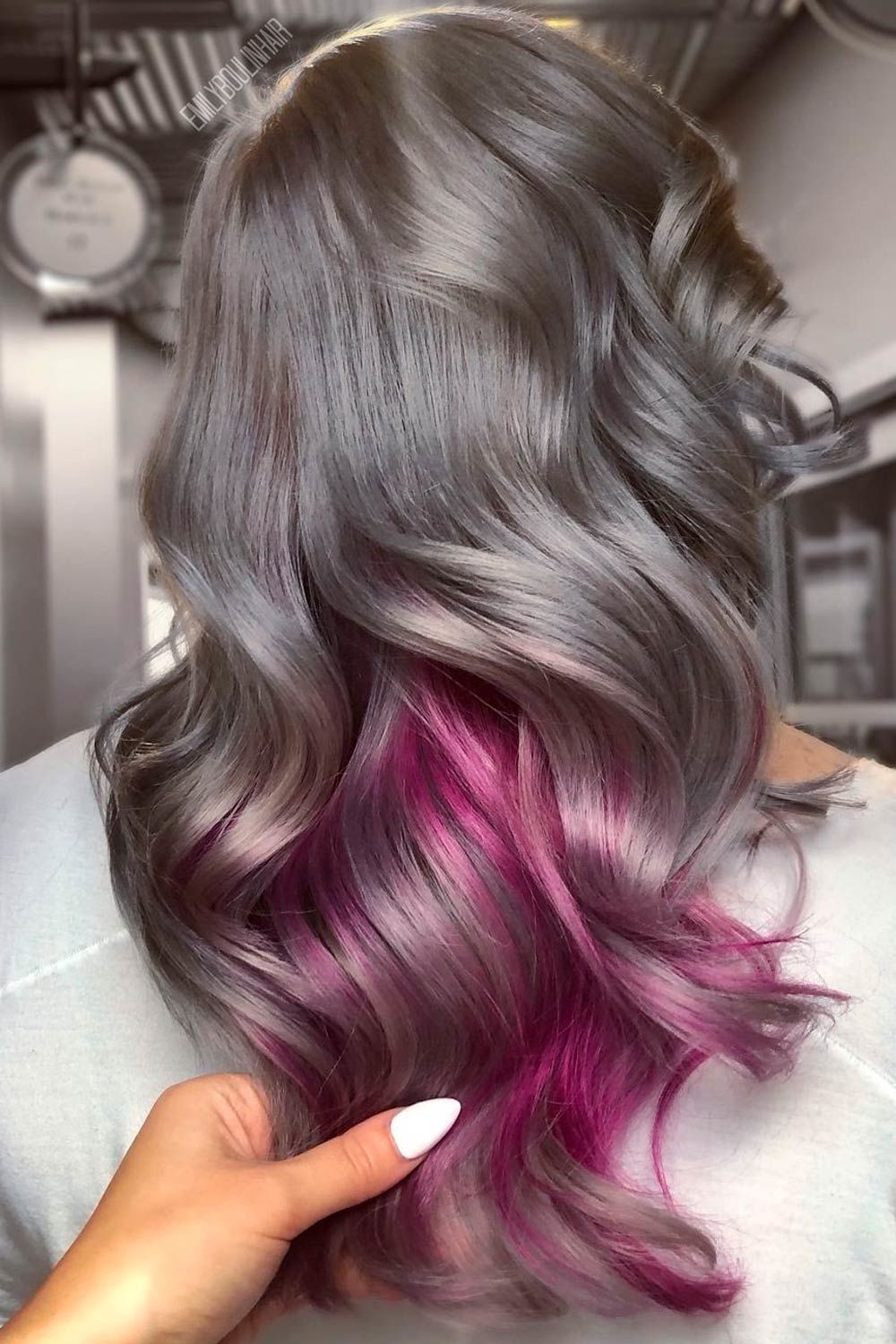 Credit photo: instagram.com/emilyboulinhair
Given the bleaching process you have had to achieve the salt and pepper hair, it is important that you know how to take care of it. Bleach can make your hair look brittle and frizzy. But if you can maintain it, there's nothing to worry about.
A lot of you may ask how to make salt-and-pepper hair shine after the bleaching process. First off, massage your scalp using follicle-stimulating essential oils before shampooing. Also, use deep conditioners at least 4 times a month to soften your mane and maintain moisture into your hair shaft. Use sulfate-free shampoo and conditioners for a healthier head of hair!
FAQ
Is salt and pepper hair attractive?
Now, more than ever salt and pepper hair is associated with beauty and attractiveness. It is usually a sign of maturity and wisdom. So, if your locks have started to turn gray, it is high time to embrace them and flaunt them proudly.
Does salt and pepper hair age you?
There is a stereotype that gray hair signifies aging. However, like all stereotypes, this is not completely true. While salt and pepper hair may sometimes give a mature vibe, when the color is pure gray, it looks fascinating.
What color looks best with salt and pepper hair?
If you have salt and pepper locks, here is the color scheme you should stick to:
Opt for colors that are vibrant and flamboyant, such as clear white, fuchsia, royal blue and emerald.
Avoid shades with a warm and yellow undertone, like rust, camel, ivory and avocado.
Steer clear of jewelry made of yellow gold, going for white metals instead.
When choosing eyeglasses, make sure they are not rimless or the frames are not pastel or bronze.
Abstain from accessories in earthy and tan shades.
REFERENCES:
Salt and pepper hair is in! Here is how to get the gray hair look, along with tips for caring for it and styling it. Source
Was this article helpful?