By:

Glaminati Media

| Updated:

07/11/2018
Easy Yet Cool Bantu Knots Tutorial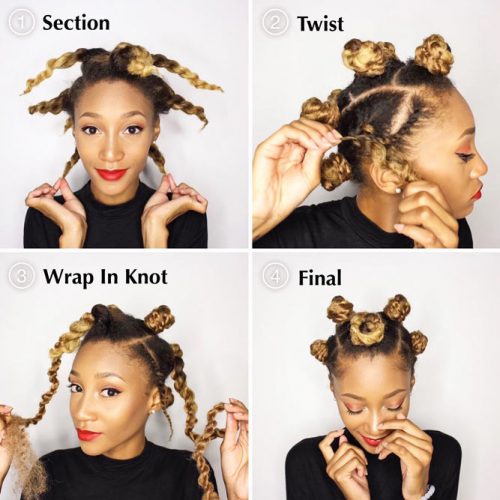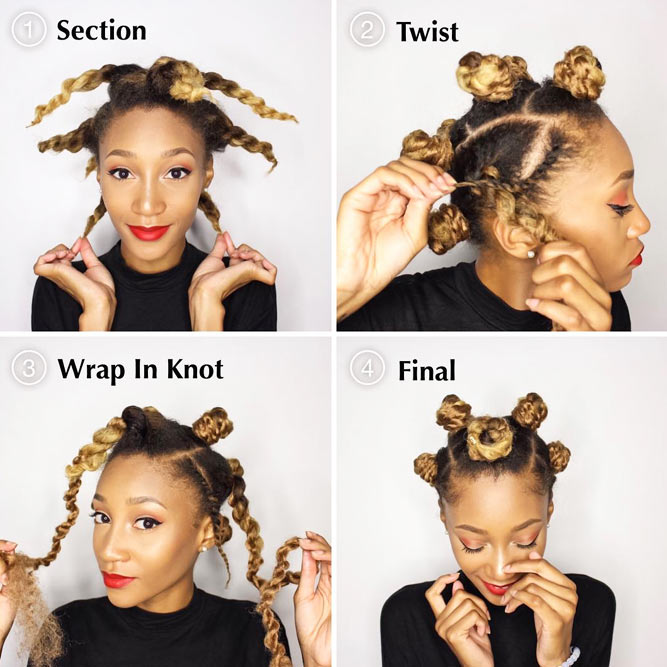 Inspiration is an essential detail when dealing with new hairstyles for curly hair types, but practice is even more crucial, right? Let's start with an easy tutorial that will help you to create a funky protective hairstyle for short to medium hair that you can wear up to one week! Keep in mind that this hairstyle is usually quite hard to get for short locks, so don't miss these tips.
Before you start:
Make sure that your hair is clean and softened by deep conditioning;
Get yourself a pack of any fake braiding hair;
Don't forget about a couple of elastics, bobby pins, and a comb.
How to:
Part your hair into five sections, giving a place for symmetrical pairs of knots and for the top one.
Braid each section as shown above.
Then, take your faux locs, put it into two sections and overlap the twists across each other, twisting it all the way to the end.
Once you twist in all of your faux locs, start doing bantu knots, wrapping the twists around the base and going away from your head.
How To Create A Wonderful Hairstyle With Bantu Knots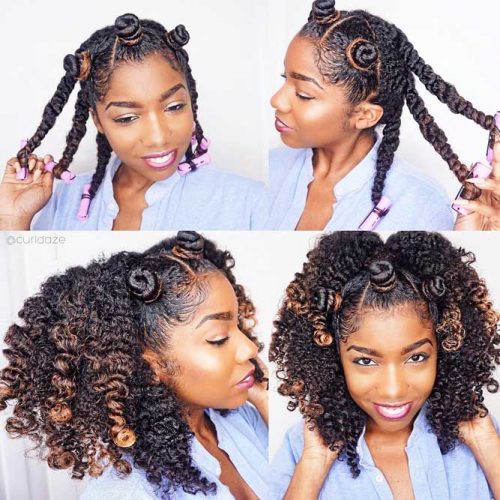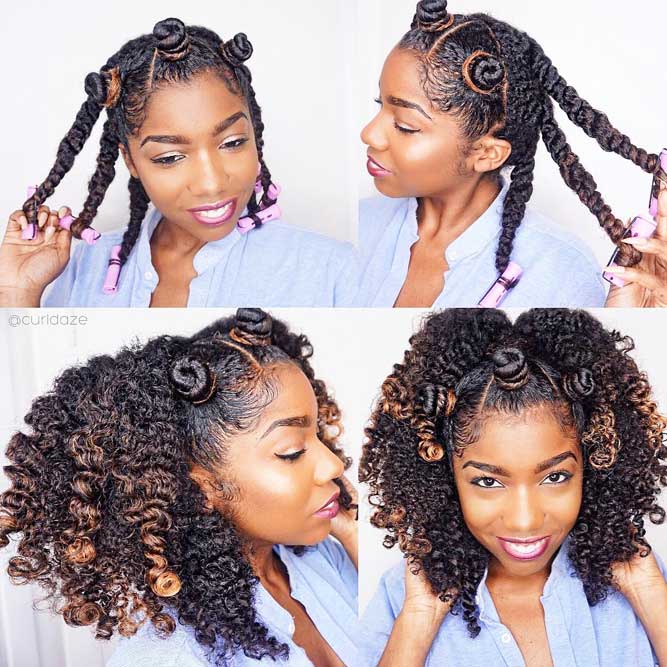 This tutorial will show you how to get yourself a creative and stylish hairstyle with bantu knots. Of course, you don't need to put all of your hair into knots: it's better to combine the beauty of natural hair and these cuties. Let's do that!
Before you start:
Wash your hair with shampoo for natural hair and soften it with a leave-in conditioner.
It's better to use some silky hair conditioners when your hair is almost dry so that its tamed and flexible for working with it.
Get some banana clips and hair bands.
How to:
Start from doing three bantu knots in the front, parting sections into two, twisting them, and wrapping around the base.
Then, do six two-strand twists in the back.
Secure the twists with banana clips and give them a day.
Untwist each back bantu twist and enjoy your full and voluminous chevelure with bantu knots!
How To Curl Your Hair With The Help Of Bantu Knots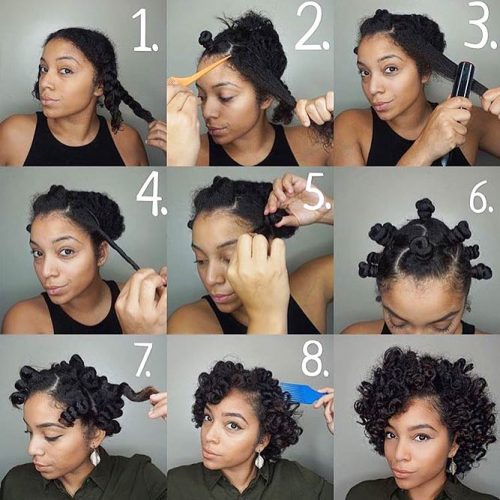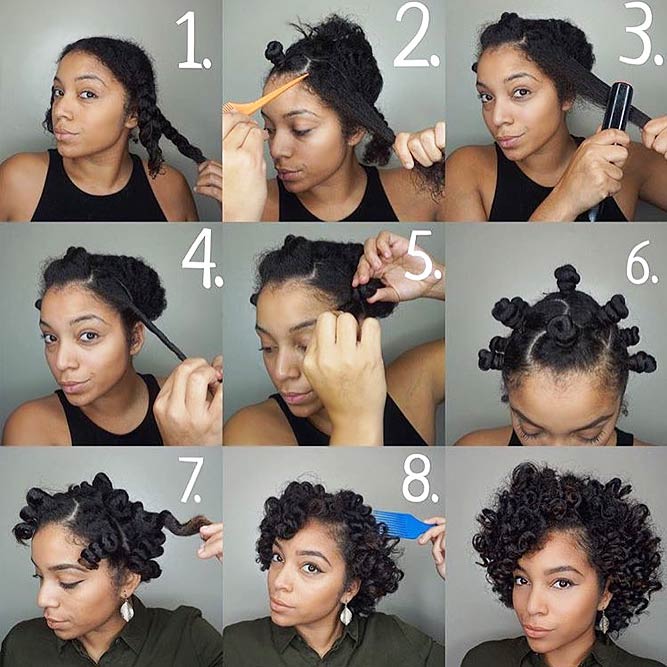 As it turns out, bantu knots are even more advantageous than you think! They're actually a nice, healthy, and easy way to get bouncy curly hair. Remember always to have your hair damp when going for bantu experiments: it's easier to manipulate with slightly wet hair. Plus, it avoids limping that wet hair styling may cause. It's also a simple overnight hairstyle! So, see how you can create it.
Before you start:
Make sure you have a rattail comb, it's necessary for sectioning.
Curl cream will come in handy, as it can enhance the curling effect.
Don't forget about afro comb; it will untwist your curls without spoiling them.
How to:
With a rattail comb, section off the places for your knots and braid the hair so as not to mix the separate strands.
Before doing a bantu knot, brush the strand, straightening it a bit.
Create bantu knots all over your head and give them a day or a night and untwist them with an afro comb.
Gently run your fingers through your curls, adding body to your curly hairdo.