Despite the countless number of sensational shampoos that you get lost in, a clarifying shampoo is a product that is really worth attaching importance. The truth is, even if you think that your hair is not too dirty and that your regular shampoo and conditioner have always been gentle to your scalp, your follicles do need some rest, especially if you are fond of using lots of styling products.
Whether your hair life is full of styling experiments or your only hair manipulations are washing and conditioning, some detox is essential to keep up with oil balance and healthy condition of your locks. To help you with that, we have selected the most popular deep-cleansing shampoos and prepared some general tips on using them. Let's stay healthy together!
What Is Clarifying Shampoo?
What is clarifying shampoo, after all? Most ladies tend to think that the shampoo they use every other day actually gives the needed cleansing effect. The first thing you should keep in mind is that regular shampoos are designed to cleanse your hair gently, focusing on moisturizing and featuring lower portion of cleaning agents. And the aim of clarifying shampoos is to clean your hair as thorough as possible while giving it fewer conditioning agents. In other words, it provides a deep cleansing effect, taking your hair to the natural level.
The Benefits Of Clarifying Shampoo
To get closer to what clarifying shampoos are, you need to get to know its benefits and compare them with the ones you achieve with your regular shampoo.
Removes any buildup. All those airy styling products, nutritive masks, deep conditioners, and your gentle shampoo do leave the stubborn buildup. Since such products contain silicones and waxes, they can lead your locks to get dull. Plus, hard water also causes your hair to weight down: and that is the job for the shampoo.
Detoxifies your hair. This type of shampoo can remove all the impurities from your hair and bring the shine and gloss back, getting rid of harsh chemicals and daily pollutants.
Volumes up fine, straight hair. The so much needed bounce and burst of volume will also return after a wash with such a shampoo, which is a win-win for weak and thin locks.
Keeps up with your natural pH balance. This product can also restore your natural pH balance, which, in its turn, prevents bacterial growth on your hair and scalp. For this effect, a homemade clarifying shampoo that provides vinegar rinse treatment is the best choice.
Prepares your hair for a color job. Weak and dirty strands can be not receptive to hair dyes. Once you get them super cleaned, your hair will be able to absorb the color fully.
Prevents hair loss. It removes buildup that is known to weight down your hair and cause its fall in consequence.
How Often You Can Use Clarifying Shampoo
First off, remember that a clarifying shampoo is not suitable for daily use because, if used too often, it wouldn't leave enough beneficial oils which will lead to dryness. And the frequency of using it depends on the lifestyle of your hair. If you apply a lot of styling products every day, consider washing your hair with a deep-cleansing shampoo twice a week. Pool swimmers should wash their hair with the shampoo even more often. As for the average person, using a clarifying product twice a month is enough.
Clarifying Shampoos To Try
Now it's time to have a look at the compilation of the most requested clarifying products and find the best clarifying shampoo for you.
BUMBLE AND BUMBLE Sunday Shampoo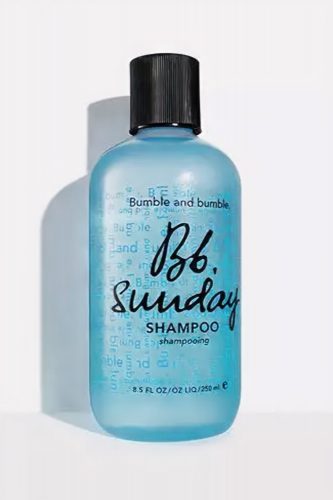 Source: Bumbleandbumble
Those who tend to use a lot of styling products and forget to wash their hair regularly will love this cutie. It can serve as a weekly detox that also preps your hair for coloring and gives you a light feel.
Acure Curiously Clarifying Shampoo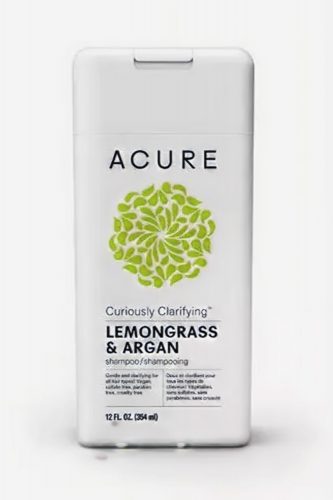 Source: Acure
It's a cruelty-free shampoo with an absolutely natural composition. As a vegan, gluten, sulfate, and paraben-free product, it will softly cleanse your hair, leaving your color bright and shiny.
TRESemme Cleanse & Replenish Deep Cleansing Shampoo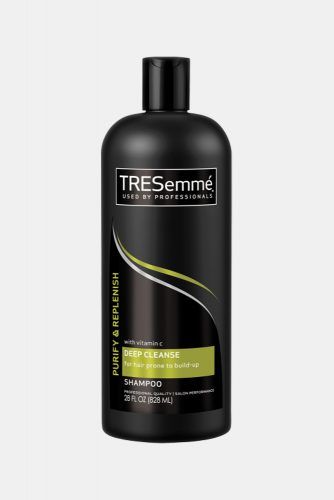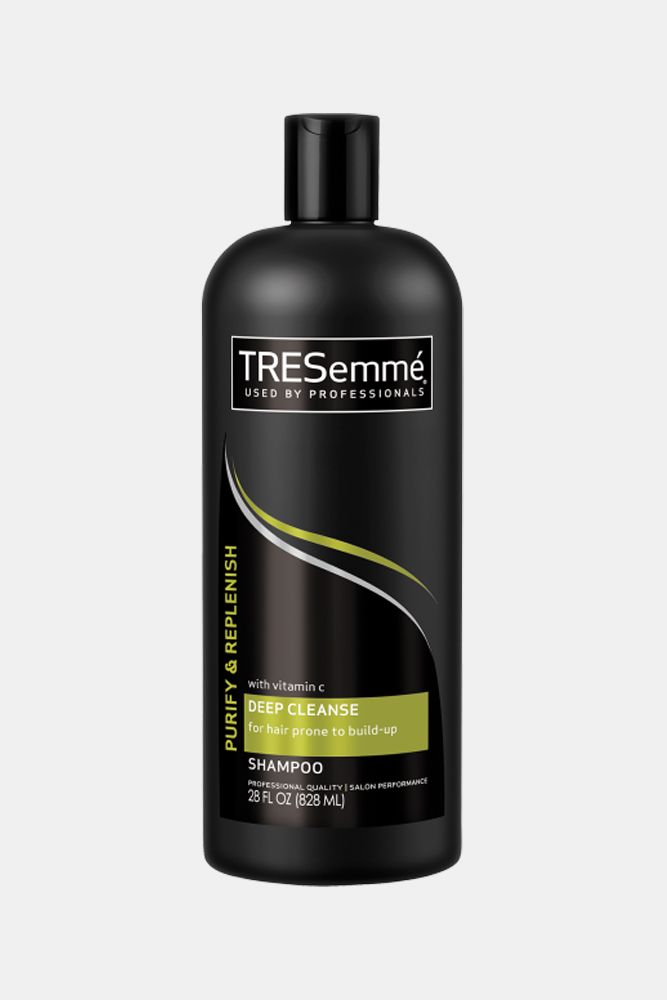 Source: Tresemme
A salon feel without a salon price tag: this is how the product is described by those who opt for it. The vitamin C-enriched shampoo will nicely deal with the tons of buildup and give you a smooth, glossy look.
Green People Clarifying Vitamin Shampoo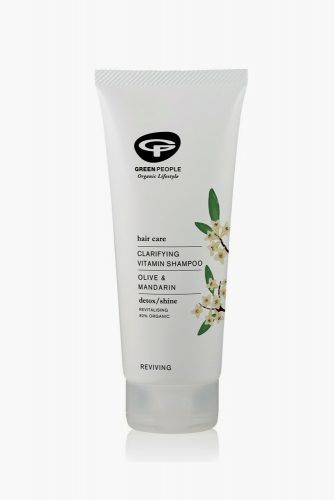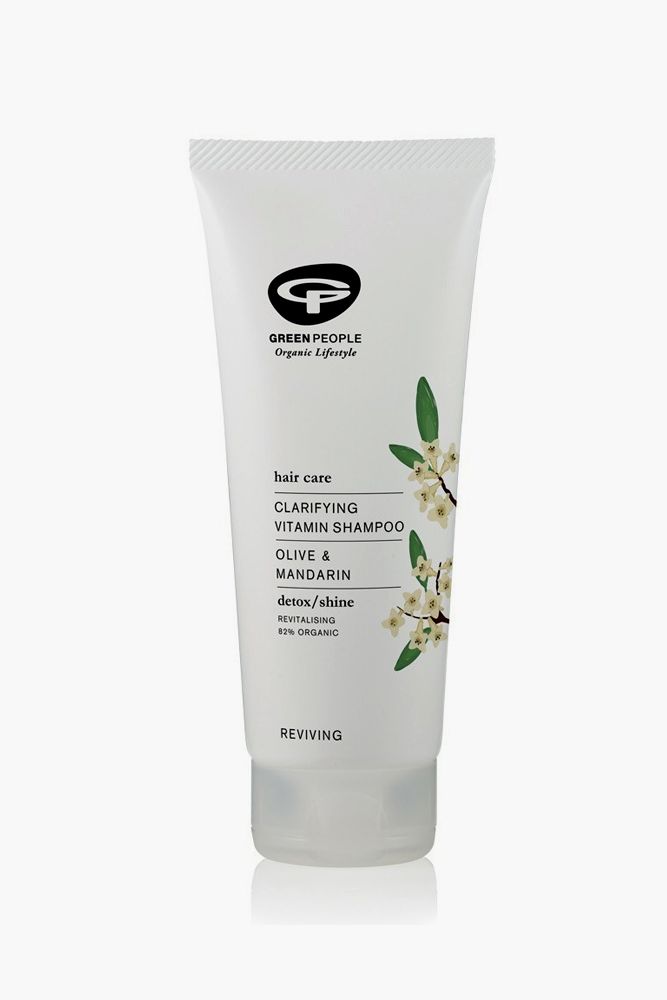 Source: Greenpeople
If you're looking for clarifying shampoo for natural hair, look no further than this product. It's suitable for all hair types and is meant for weekly detox and nourishing treat.
Pureology Purify Shampoo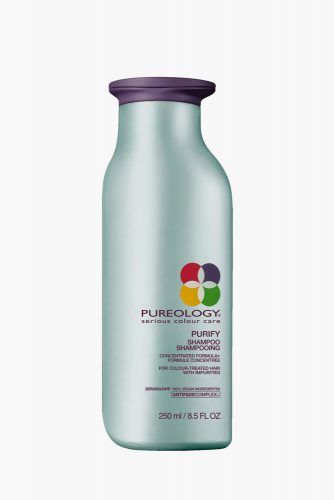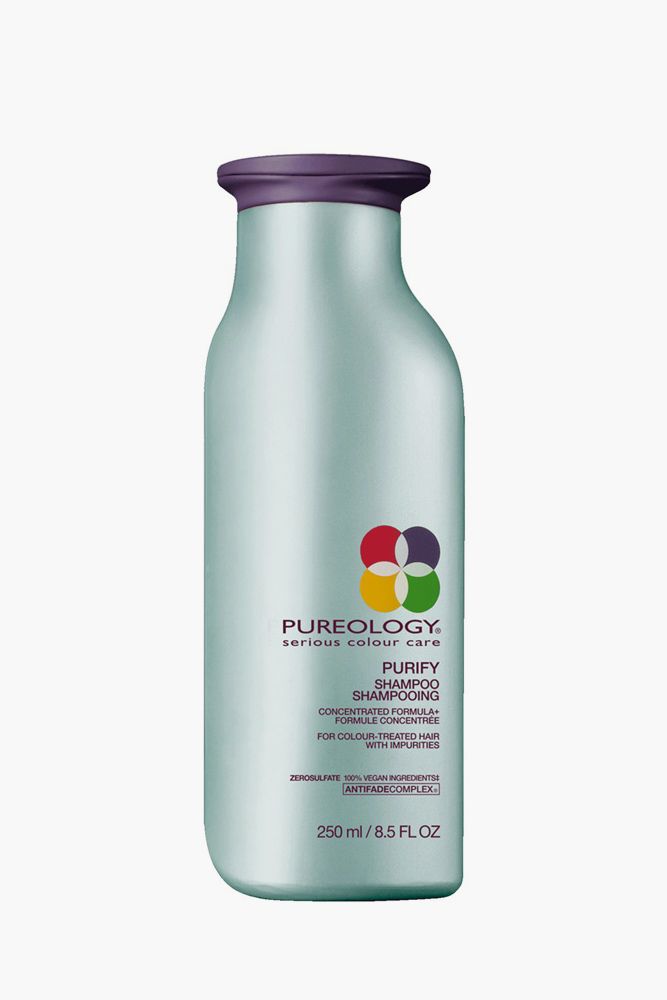 Source: Pureology
This is probably one of the most recommended and universal products ever. It does everything a clarifying shampoo should do: contains no sulfates, removes residue and buildup, and fascinates with a natural aroma.
R+Co Oblivion Clarifying Shampoo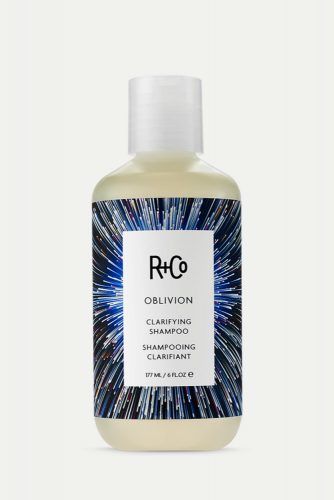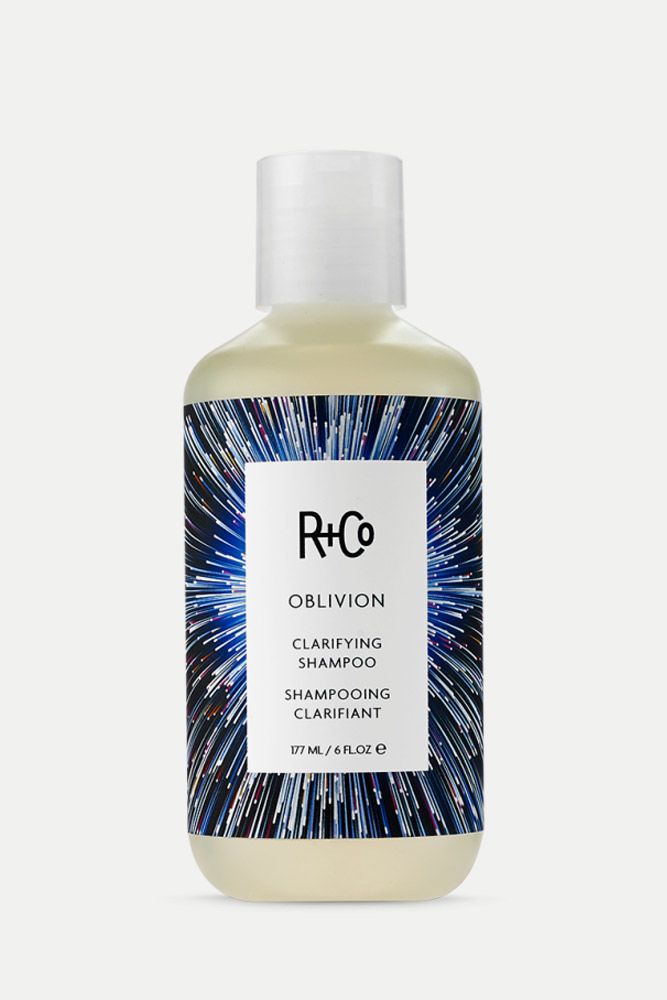 Source: Randco
If you suffer from the oily scalp, this shampoo will sort things out. It locks in the moisture in your hair while giving it a soft and natural look. Of course, it removes the irritating buildup.
Moroccan Oil Clarifying Shampoo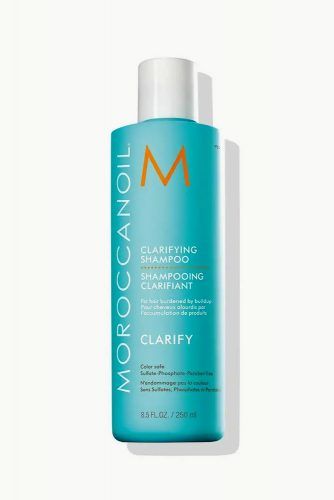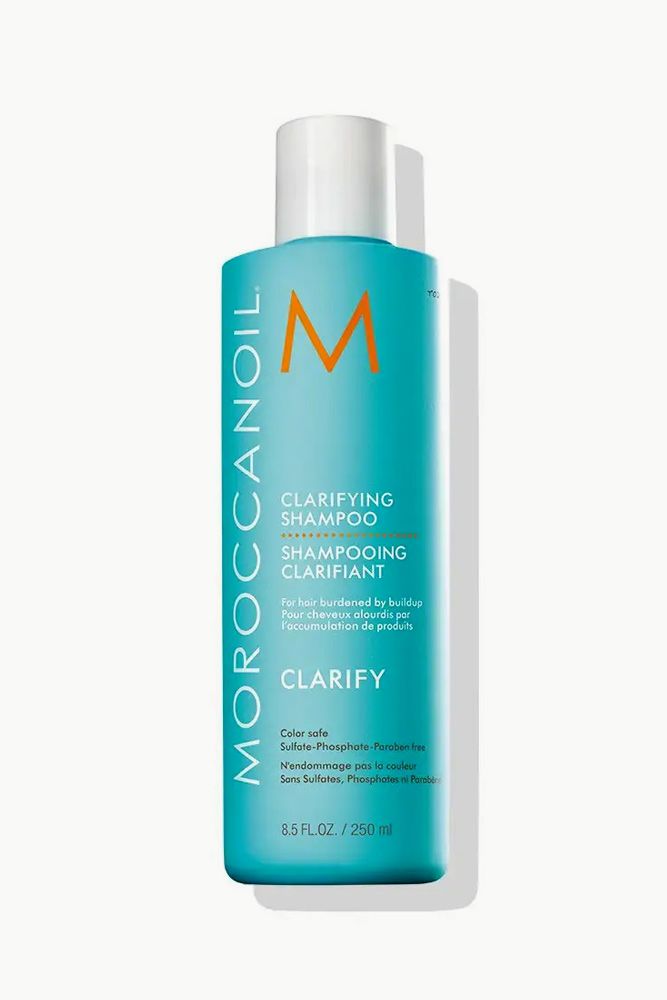 Source: Moroccanoil
This Moroccan oil shampoo is a good choice for those who wash their hair with very hard water as it focuses on environmental impurities, fighting with lifeless and greasy strands and giving them a polished look.
Drybar On The Rocks Clarifying Charcoal Shampoo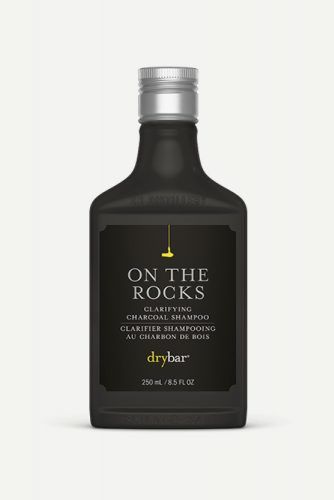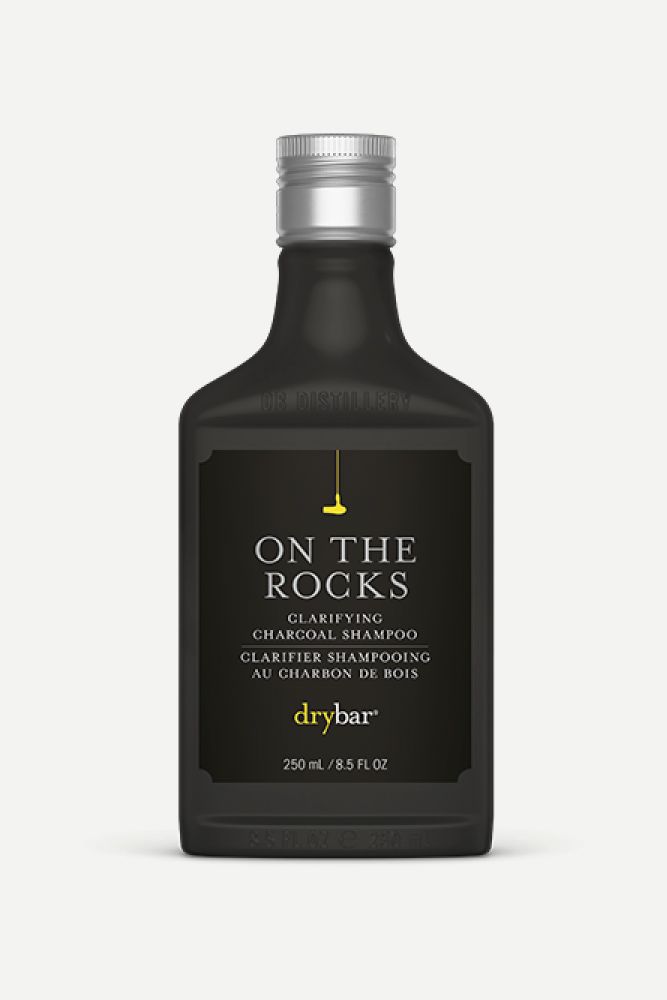 Source: Thedrybar
For damaged hair, nothing will work better than this product. Not only does the shampoo cleanse hair deeply but also reinforces damaged and chemically treated chevelures.
Christophe Robin Clarifying Shampoo With Chamomile And Cornflower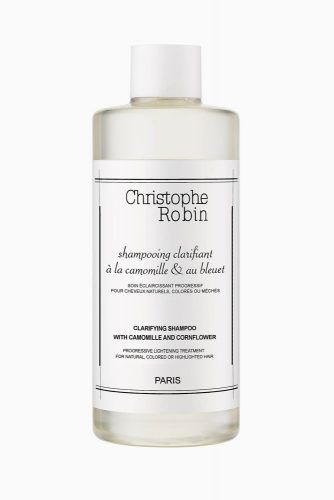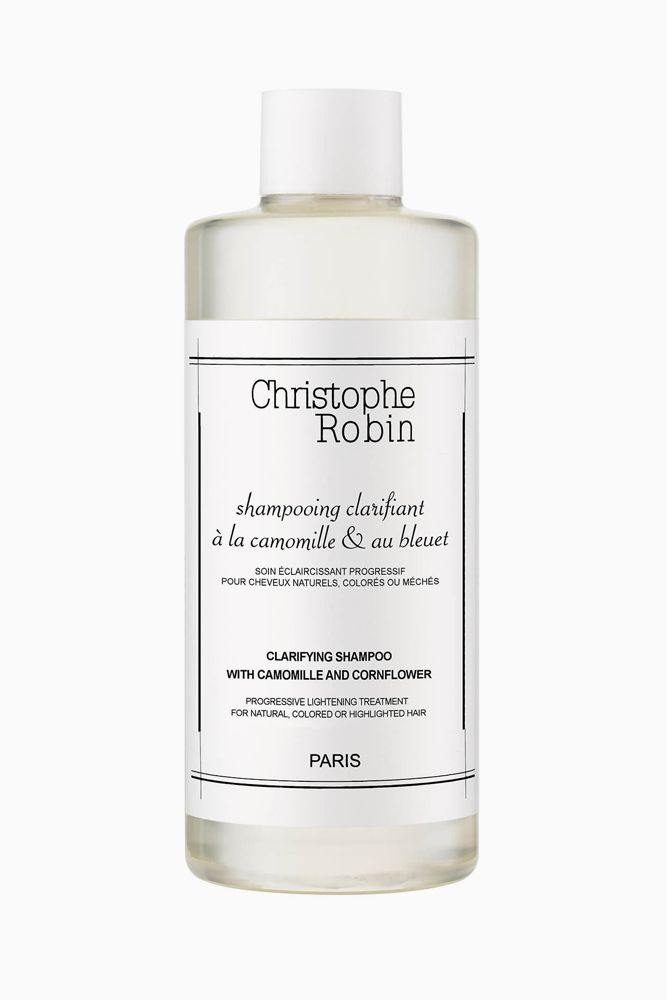 Source: Christophe-robin
Here comes another shampoo that should be an irreplaceable part of colored hair care routine. Besides the common features of clarifying products, it takes care of color-treated hair regardless of what technique and amount of dye was used.
Redken's Hair Cleansing Cream Shampoo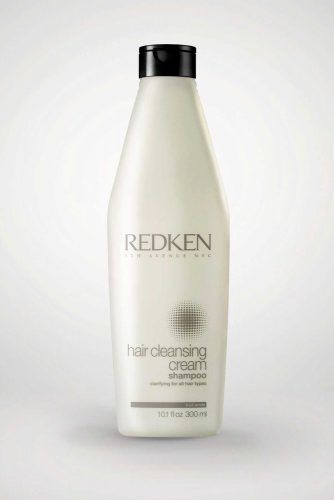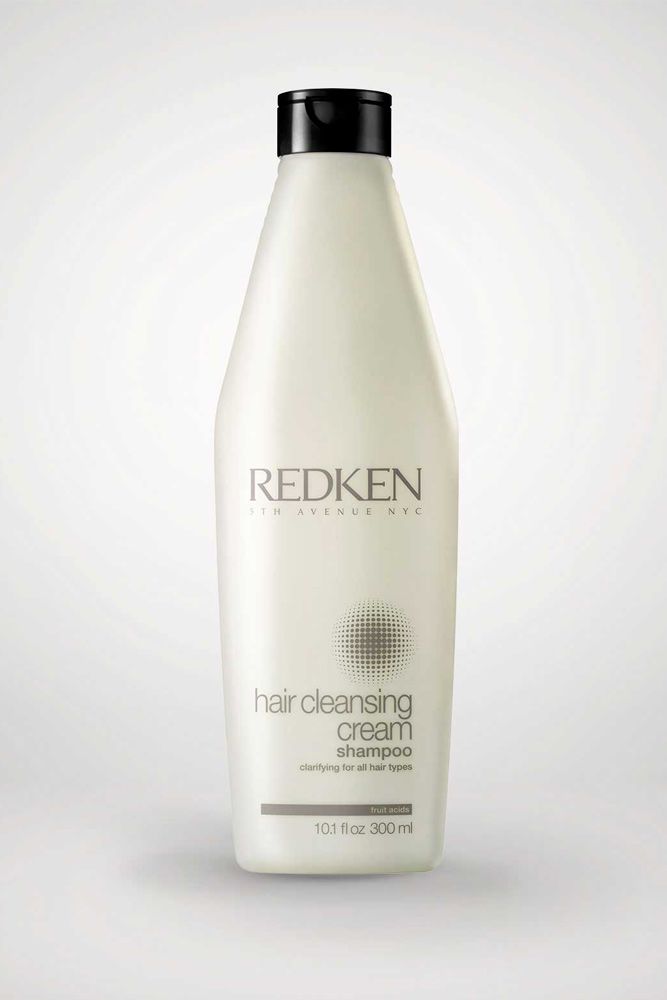 Source: Redken
This shampoo is a perfect product for swimmers and styling product lovers. It's organic and soft composition makes it suitable for relatively regular use to always keep your locks shiny.
Fekkai Apple Cider Shampoo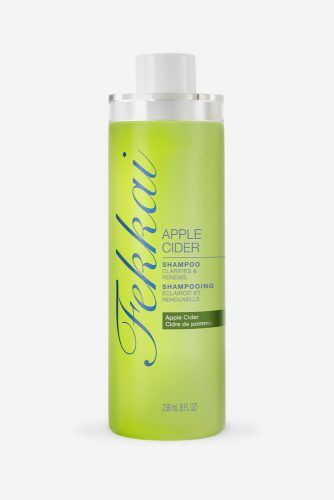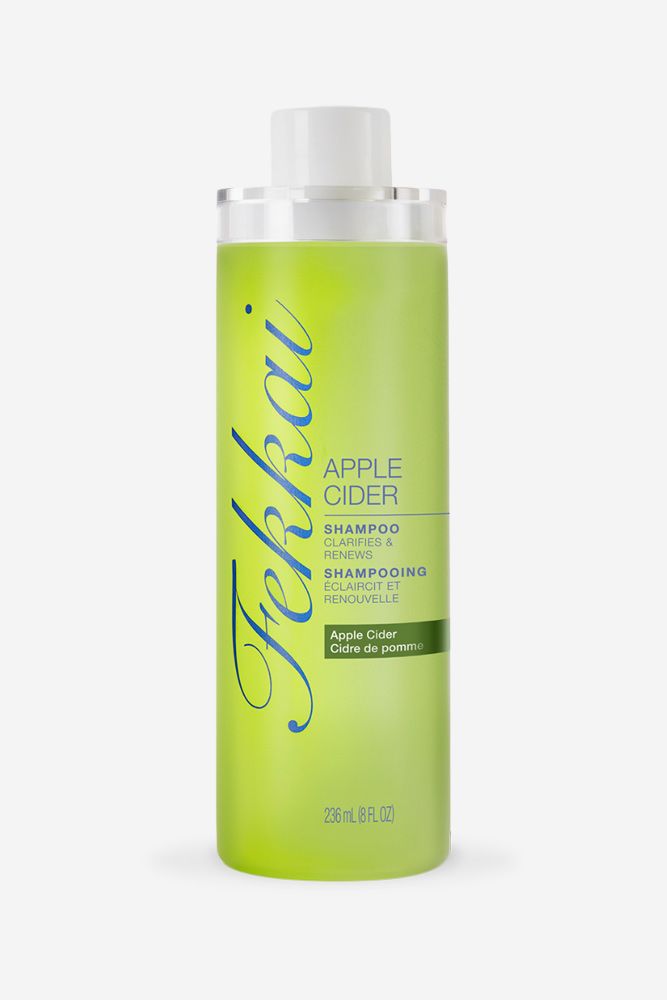 Source: Fekkai
A delightful, apple-scented detox that gives a fresh feel and soft touch. It's a ravishing renewing and purifying cleanser that can clean your hair from all the toxins.
Natural DIY Clarifying Shampoo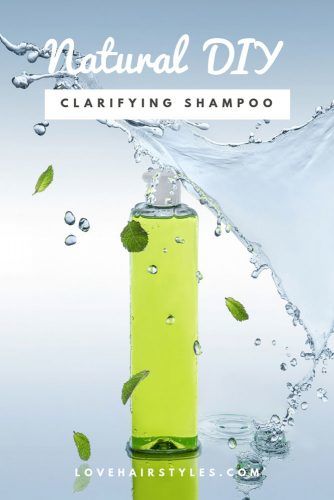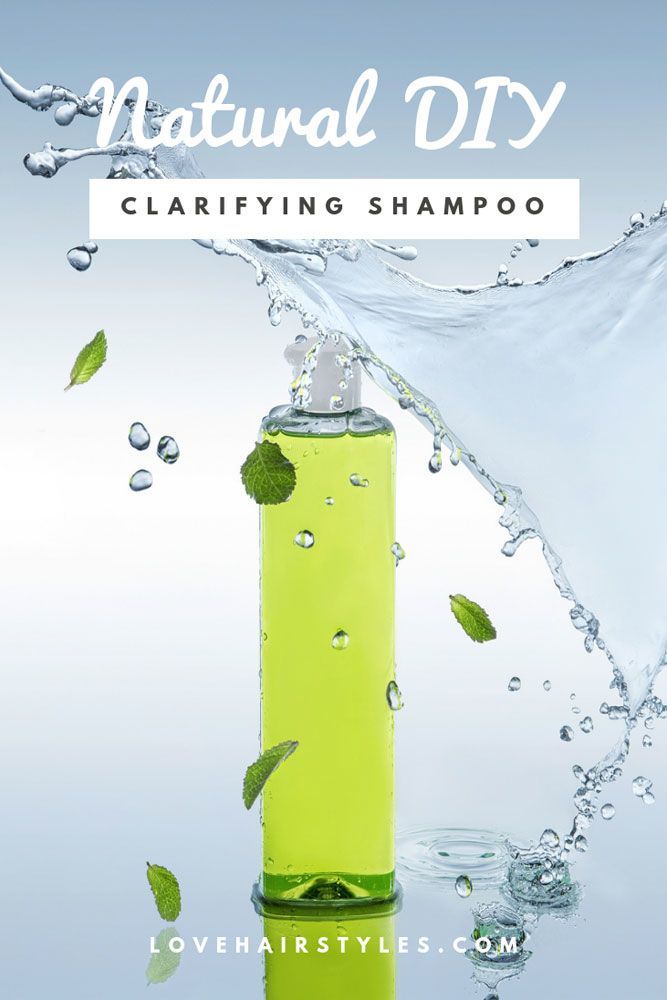 If you find most of the products you see to be unsuitable for you for some reasons, why don't you go for a diy clarifying shampoo? Here's a simple and pretty universal receipt you can try.
What You Will Need:
A pH test strip
Distilled water - 88g
Coco glucoside - 25g
Coco betaine - 40g
Decyl glucoside - 25g
Glycerin - 10g
Any essential oil - 2g
Sharomix (or any preservative) - 2g
D-panthenol - 4g
Xanthan gum - 4g
How to:
Take the xanthan gum and glycerin and mix them, making sure that the first one is fully incorporated into the latter.
Then, add the other ingredients, slowly and carefully stirring in each one.
Check whether the pH of the mix suits the preservative you chose. In general, something about 4-5.5 is a good range.
To bring down the pH range, a few drops of lactic acid will be enough. And to raise it, you can simply add some baking soda.
Now you know why you should include a clarifying shampoo into your hair care routine. So your hair can get tired of everything that interacts with it, so your task is to find a suitable product and use it as frequently as your hair requires.
FAQ: Clarifying Shampoo
What does clarifying shampoo do to color?
A clarifying shampoo, also known as an anti-dandruff shampoo, will gradually lift and fade your hair color with no harm. It's ideal for those looking to lighten their color a few shades or take a vacation from processing their hair.
Is baby shampoo a clarifying shampoo?
Because infant skin is so delicate, a baby shampoo is typically free of sulfates and abrasive products, so, it is not designed for a clarifying wash.
What can you use instead of clarifying shampoo?
Try a clarifying shampoo.
Micellar water is also an option.
Baking soda can be used for a variety of purposes.
Try apple cider vinegar hair rinse.
Was this article helpful?