A couple of years ago, dry shampoo was an innovational changemaker in the beauty industry that was supposed to act as a magic wand for second-day hair. But, it turned out that the promised spell would be broken even before the stroke of twelve. Sounds familiar? Now, forget about it; today, this hair product can actually work for you.
ADVERTISEMENT ‧ CONTINUE READING BELOW
In today's world, the number of dry shampoos is simply endless. This time, the dry hair shampoos come not only as products designed to give a fresh feel to your hair; you can find lots of options for volumetric styling, color-treated hair, and natural locks. Here, we've selected the most recommended, top rated products that will perfect your hair care routine. Dive in, and you'll never want to wash your hair.
What Is Dry Shampoo and How Does Dry Shampoo Work Exactly?
Since the recently emerged alternative to regular shampoos raises many questions, let's start off by answering the major ones.
What is dry shampoo?
It's a powder-based shampoo that deals with greasy hair and scalp without water.
How does dry shampoo work?
The rice starch-based powders containing in such products absorb the sebum and oil in the hair, thus giving a clean and fresh appearance to it.
Besides turning your hair clean, this type of shampoo can come in handy for volumetric hairstyles and easy hair combing.
Is it bad for your hair?
Just like any other hair product, dry shampoo has its drawbacks. But, they've nothing to do with damage, so there's no way it will turn out to be bad for your locks. Some hairstylists say that regular use of such shampoos leads to a build-up that makes the color appear dull and irritates the scalp. Still, it's not a problem when you know how to deal with it.
A tip: wash your hair with a clarifying shampoo once a month to prevent the build up caused by the dry one. In this way, you will keep your hair healthy while using dry products on a regular basis.
How to use dry shampoo?
Here are the essential basics:
For optimal oil absorption, keep the can 10 inches away from the hair while spraying at the hairline.
To make ends softer and silkier, use the shampoo to the scalp only.
Before creating a volumetric hairstyle, prep your fine hair with a volumizing spray shampoo for the best results.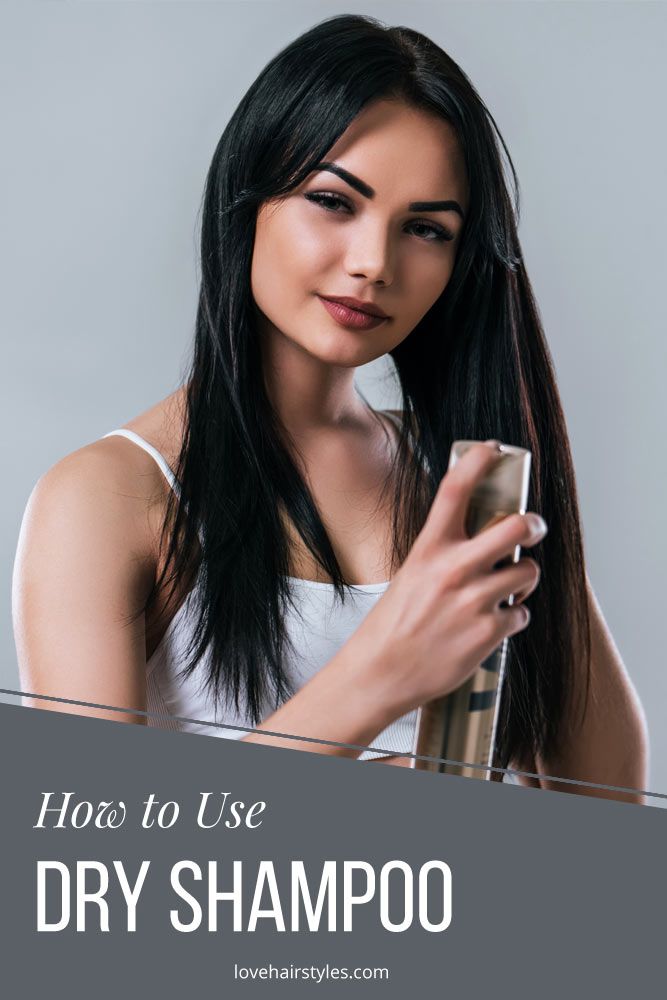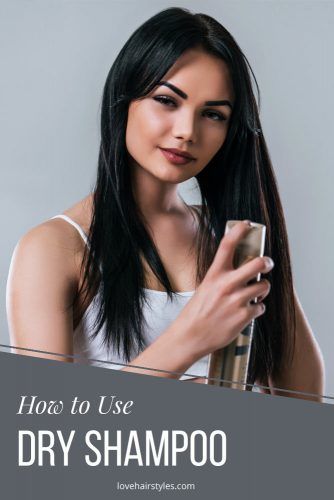 ADVERTISEMENT ‧ CONTINUE READING BELOW
The Best Dry Shampoo Picks For 2020
Now, it's time for the compilation of the ravishing must-haves that will change your image of dry hair shampoos.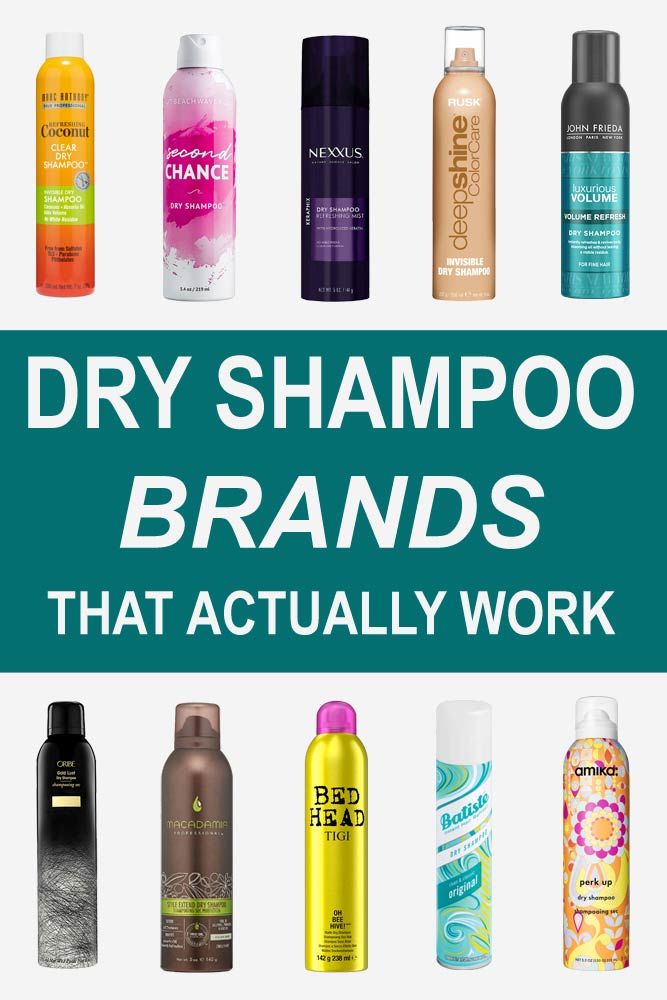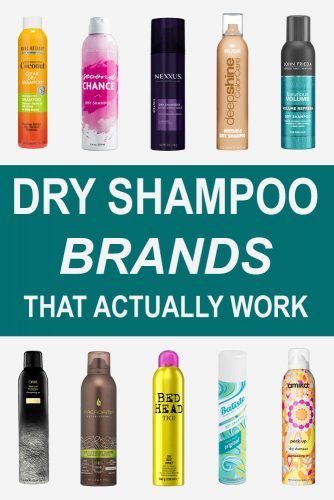 *We may earn money from affiliate links on this page. Please check out our disclosure policy for more details.
Drybar Detox Dry Shampoo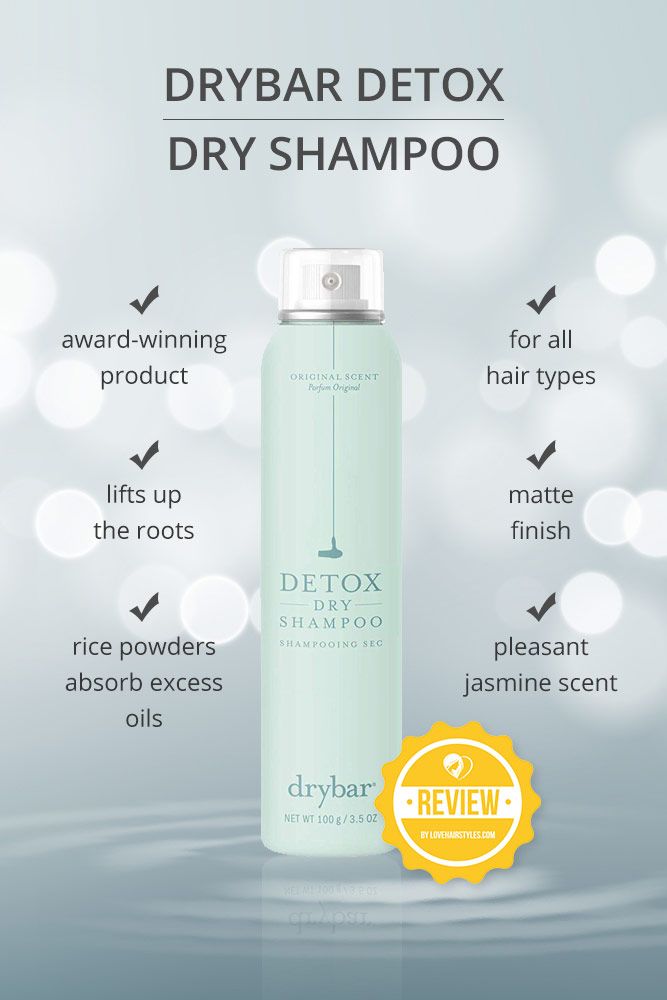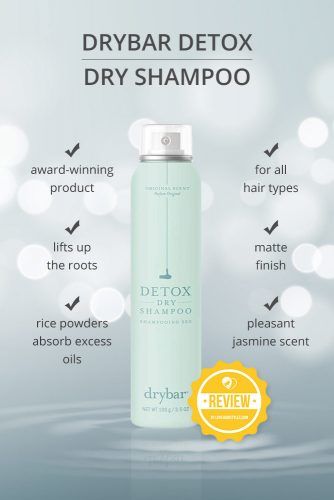 Credit photo: thedrybar.com
Buy on Amazon: $40.00
Salon results after just a coat of dry hair shampoo? Possible! Rice powders remove oils and grimes, golden root extracts keep up with the moisture and make your do' slay longer. It's 2018 Best of Beauty-winning, not for no reason!
ADVERTISEMENT ‧ CONTINUE READING BELOW
Macadamia Professional Style Extend Shampoo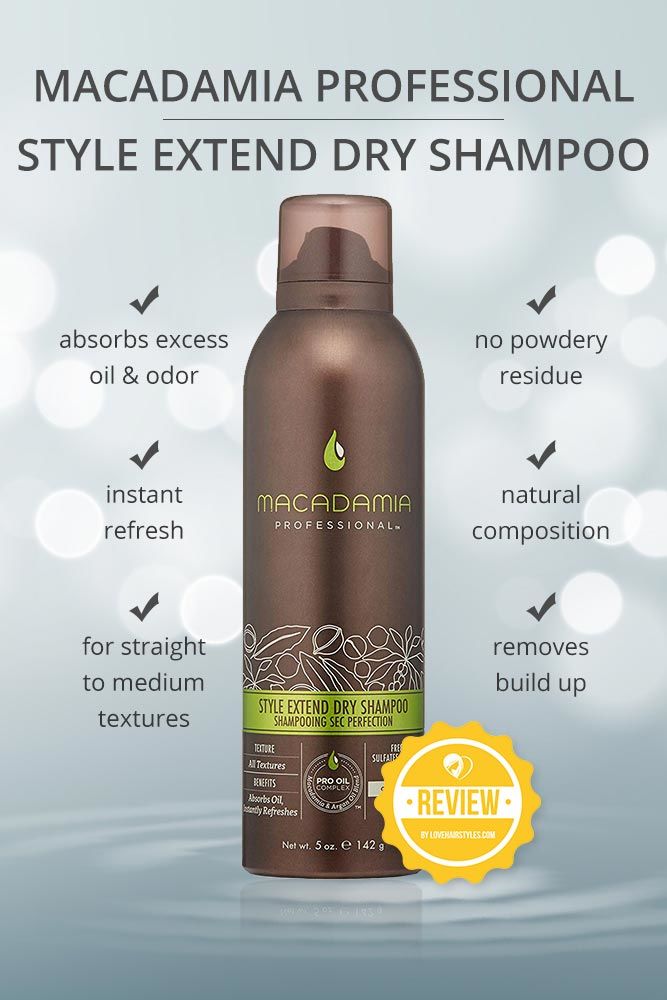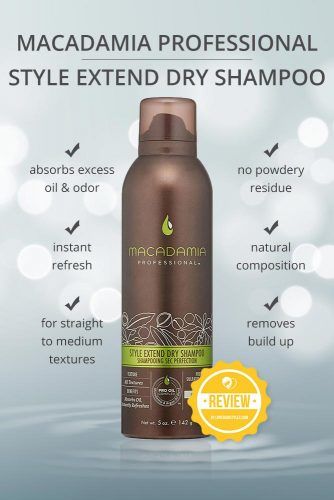 Credit photo: macadamiahair.com
Buy on Amazon: $25.00
Being rich in macadamia and argan oils, this cutie will not only keep your bad hair day in secret; it will wash away all the traces of the skipped wash.
Klorane Gentle Dry Shampoo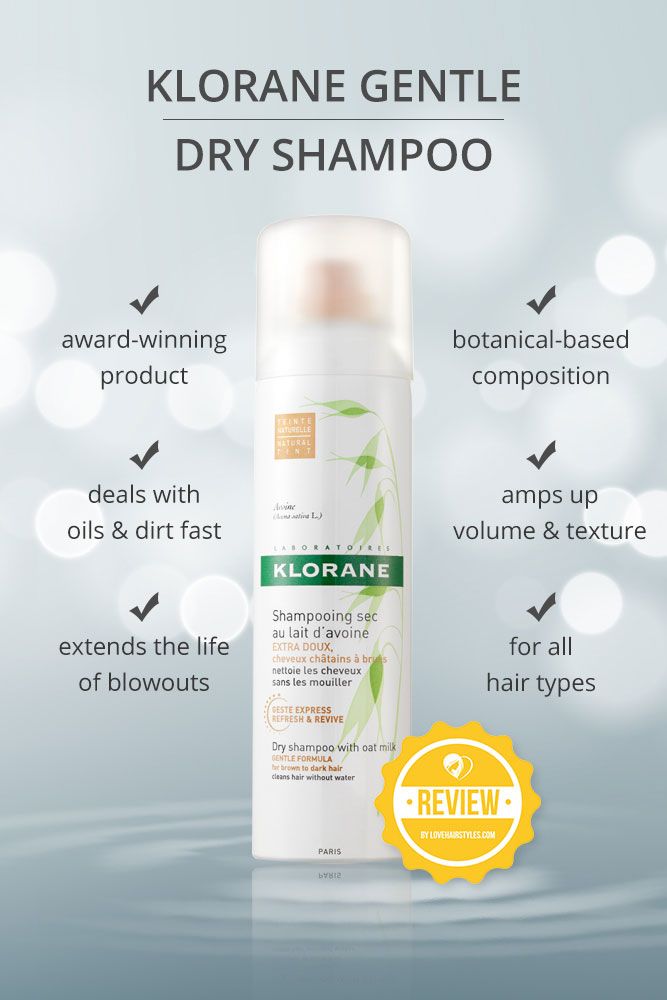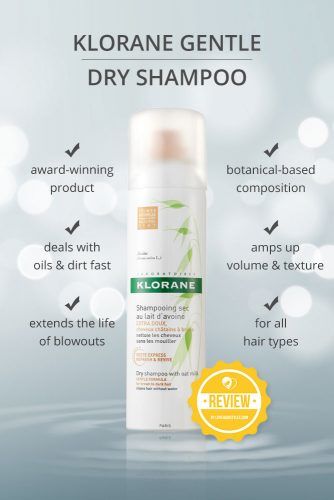 Credit photo: klorane.com
Buy on Amazon: $20.00
How about a number one choice of runway show stylists? This Klorane dry shampoo is a must for those who want to extend the life of a blowout without having any ashy residue.
ADVERTISEMENT ‧ CONTINUE READING BELOW
John Frieda Luxurious Volume Refresh Shampoo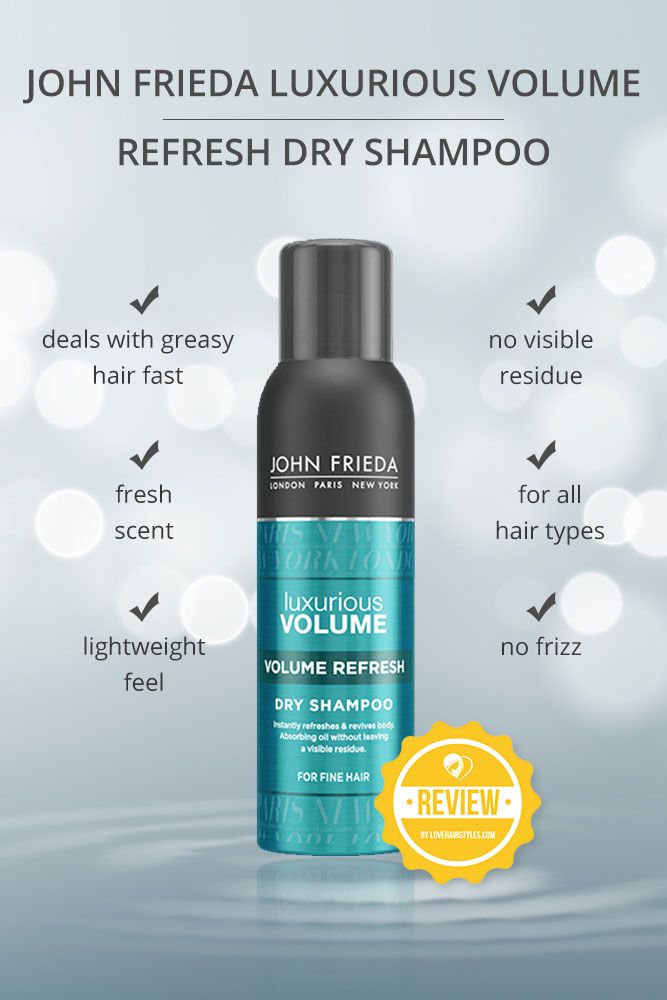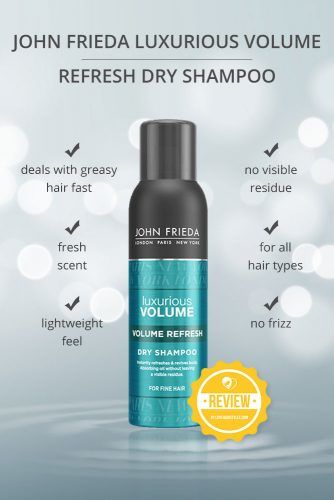 Credit photo: johnfrieda.com
Buy on Amazon: $5.81
A dream come true! Having this fresh John Frieda shampoo in your beauty arsenal is enough to remove oily look and boost volume in your mane at the same time.
Ouai Dry Shampoo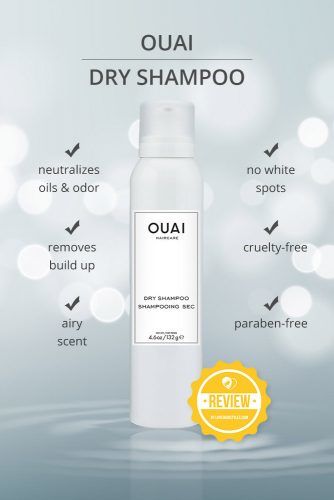 Credit photo: theouai.co.uk
Buy on Amazon: $25.45
Another salon-quality and budget-friendly shampoo that can breathe life into your locks while extending the life of your amazing hairstyle for days.
Batiste Dry Shampoo Original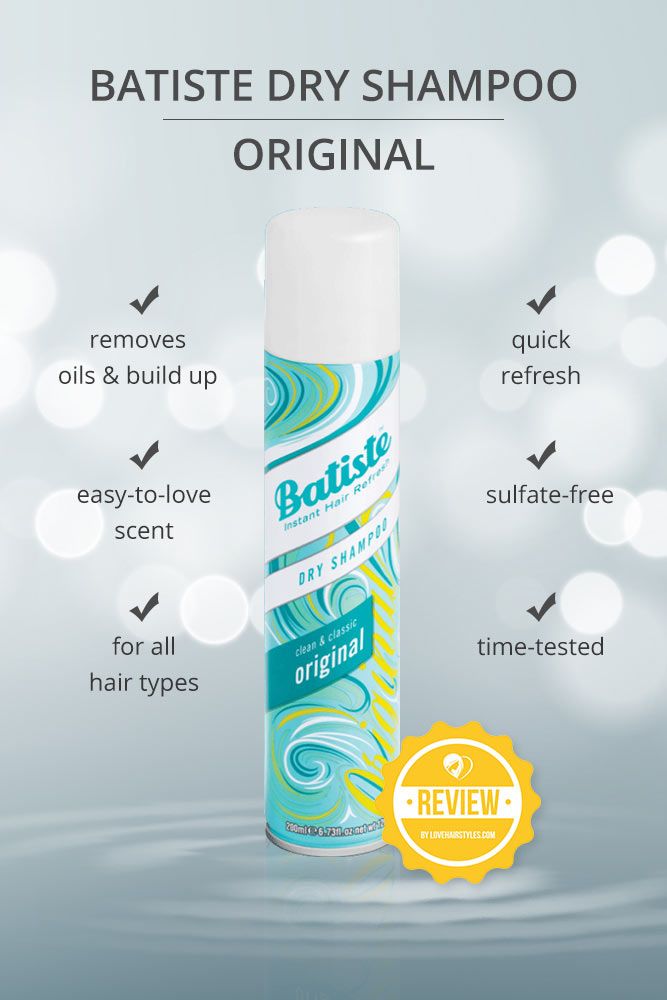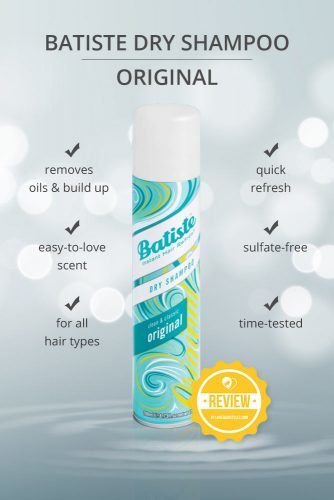 Credit photo: batistehair.com
Buy on Amazon: $9.00
The Batiste dry shampoo formula is all about keeping your hair as voluminous as possible. Just work this soft, lemon-scented spray into your locks to create a bulky twist.
ADVERTISEMENT ‧ CONTINUE READING BELOW
Tigi Bed Head Matte Dry Cleanser For Women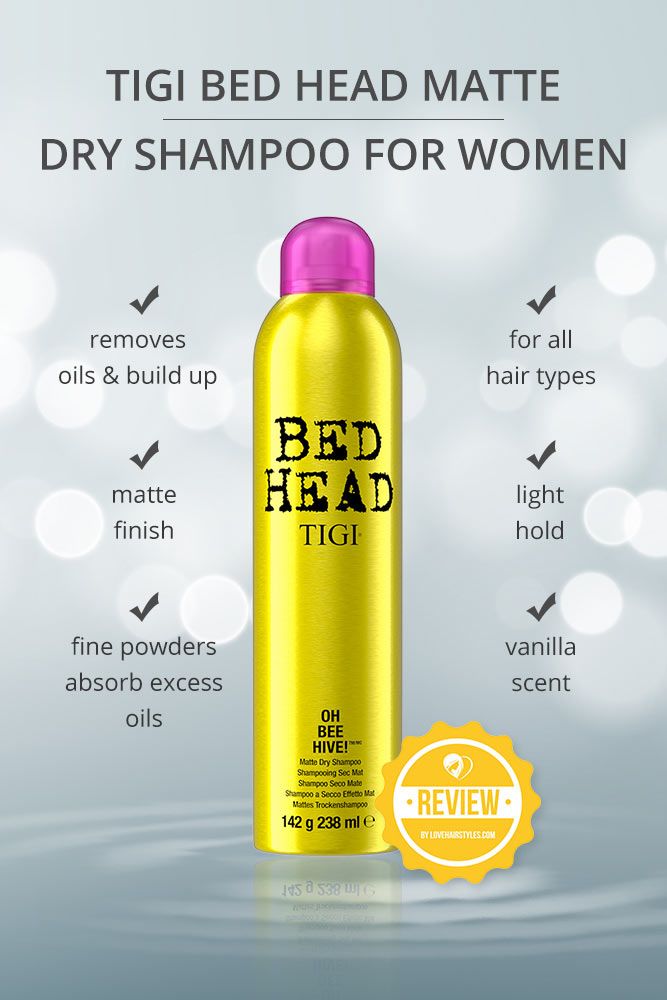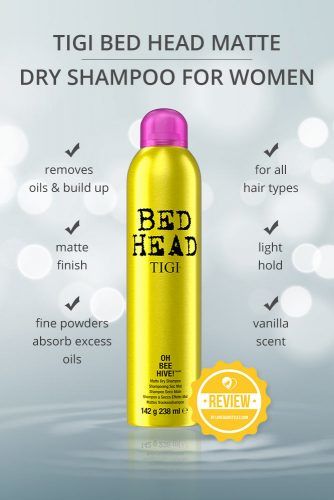 Credit photo: tigi.com
Buy on Amazon: $11.92
Remember how many times you got out of bed and found out you're having a bad hair day? This product will make this beehive on your head behave, giving it a fresh, lifted feel. Plus, it also works as hairspray!
Perfect Hair Day Living Proof Shampoo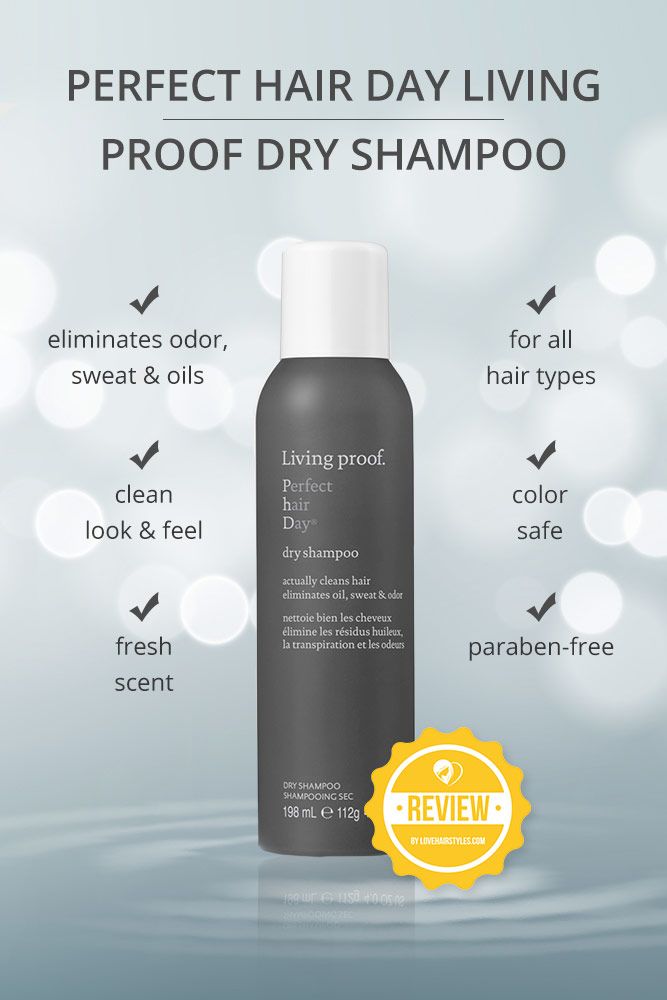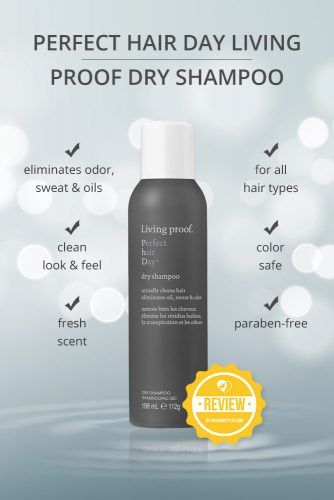 Credit photo: livingproof.com
Buy on Amazon: $32.00
Here comes Living Proof dry shampoo you won't be able to imagine your life without. Once you give your hair a coat of this spray, it will hit it with an OFPMA polymer that will instantly create a weightless, shiny look for each lock.
Taliah Waajid Refresh & So Clean Bamboo, Avocado & Peppermint Dry Gel Shampoo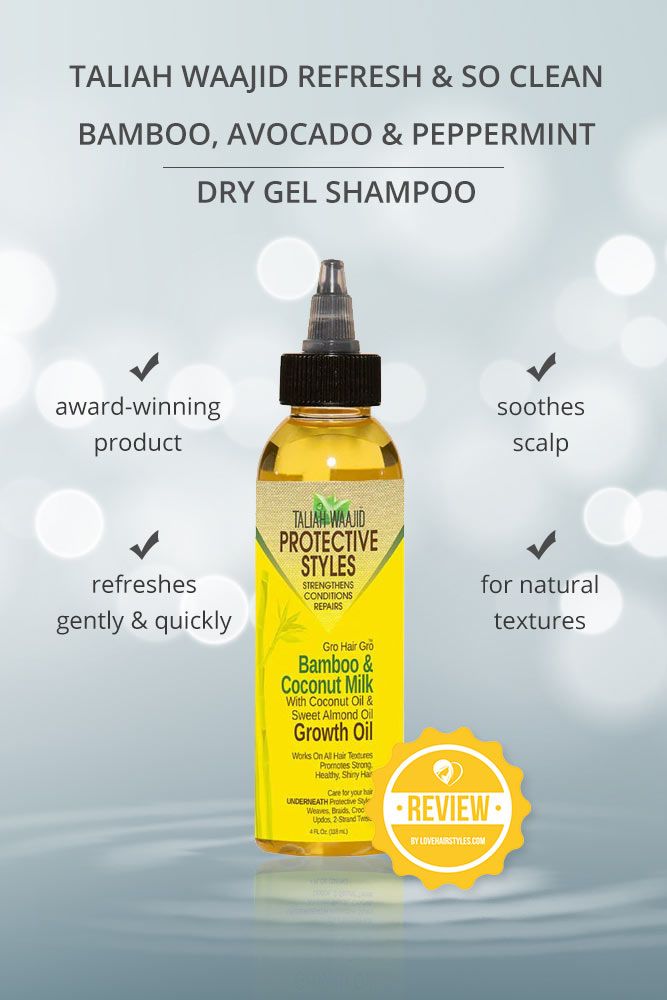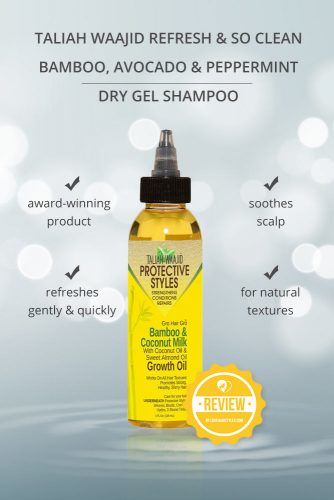 Credit photo: naturalhair.org
Buy on Amazon: $7.46
As natural dry shampoo designed for natural hairstyles, this product contains such organic ingredients as witch hazel, avocado oil, and peppermint. Moreover, it covers natural locks with basil, biotin, and bamboo complex that can refresh the scalp while removing irritation.
ADVERTISEMENT ‧ CONTINUE READING BELOW
Nexxus Keraphix Shampoo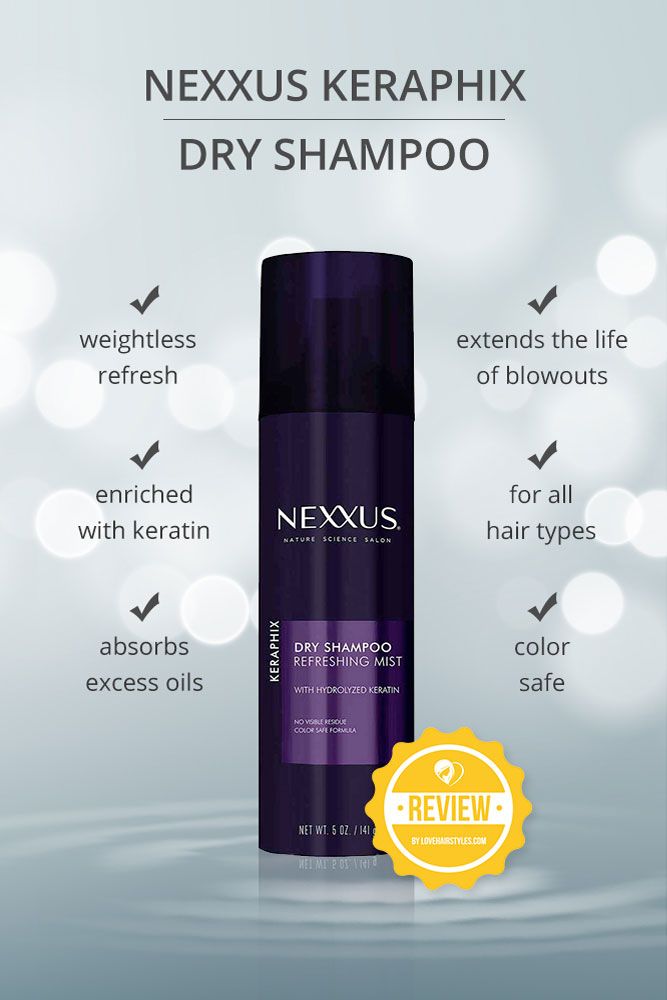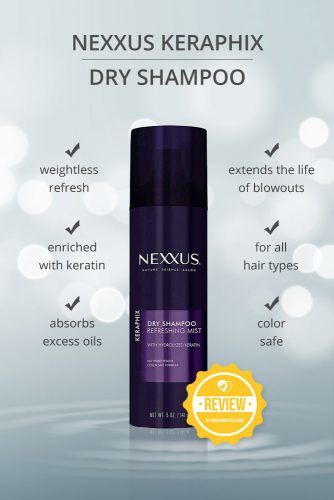 Credit photo: nexxus.com
Buy on Amazon: $7.95
Meet a shampoo that can save your hairstyle and freshen up your scalp without affecting your hair color, regardless of what shade you rock.
Amika Perk Up Dry Shampoo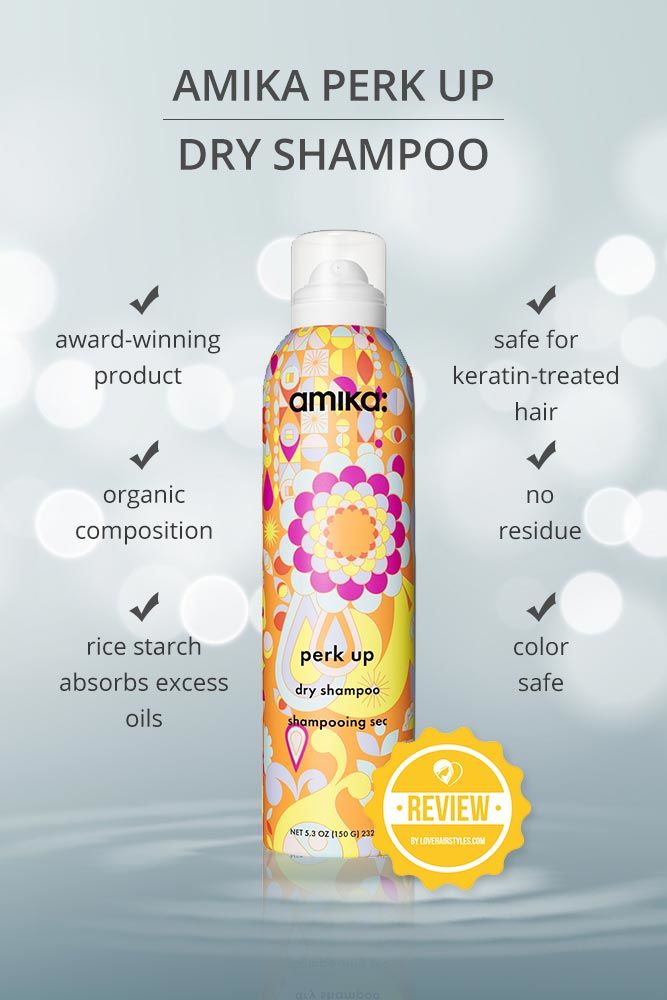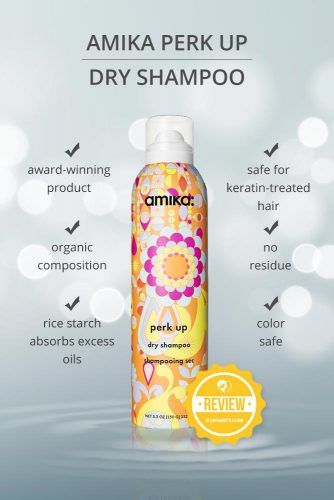 Credit photo: loveamika.com
Buy on Amazon: $25.00
If you want your roots to perk up with a fabulous fragrance in just a trice, make sure to include this Amika dry shampoo into your hair care routine.
Mermaid Dry Shampoo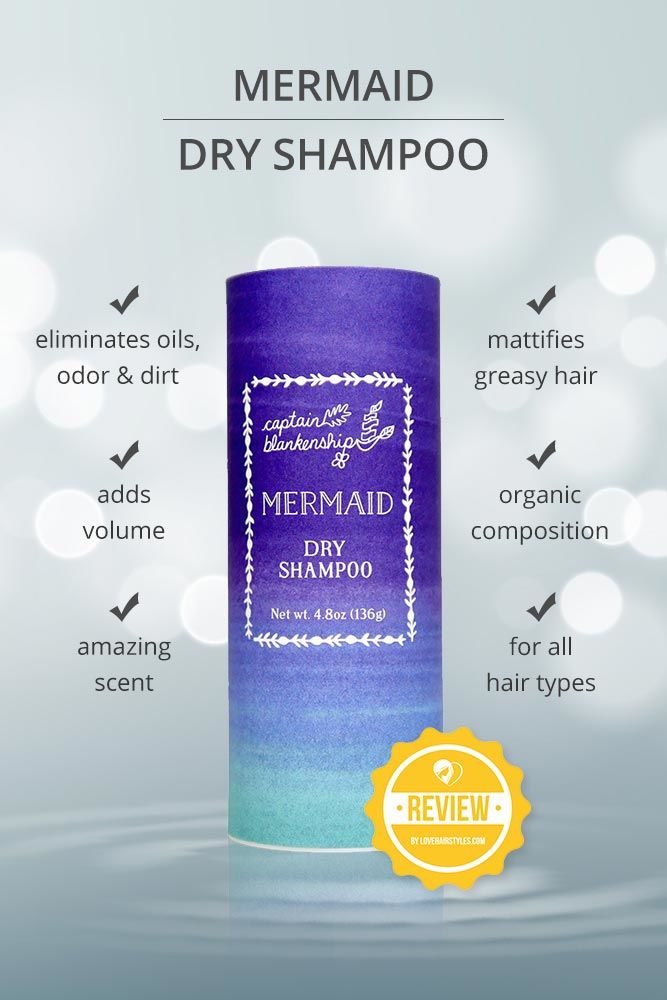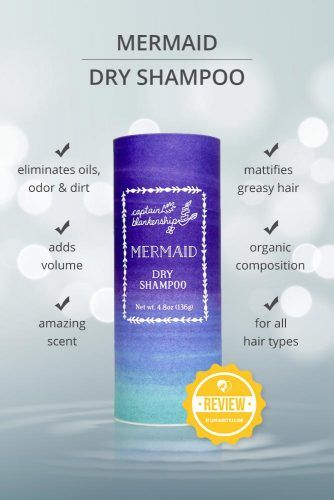 Credit photo: captainblankenship.com
Buy on Amazon: $35.00
Although this product won't turn you into a mermaid, you will have as beautiful and silky hair as those creatures are said to have. Essential oils containing in this product help to nourish the scalp while aluminum-free baking soda mattifies greasy hair.
ADVERTISEMENT ‧ CONTINUE READING BELOW
Rusk Deepshine Color Invisible Shampoo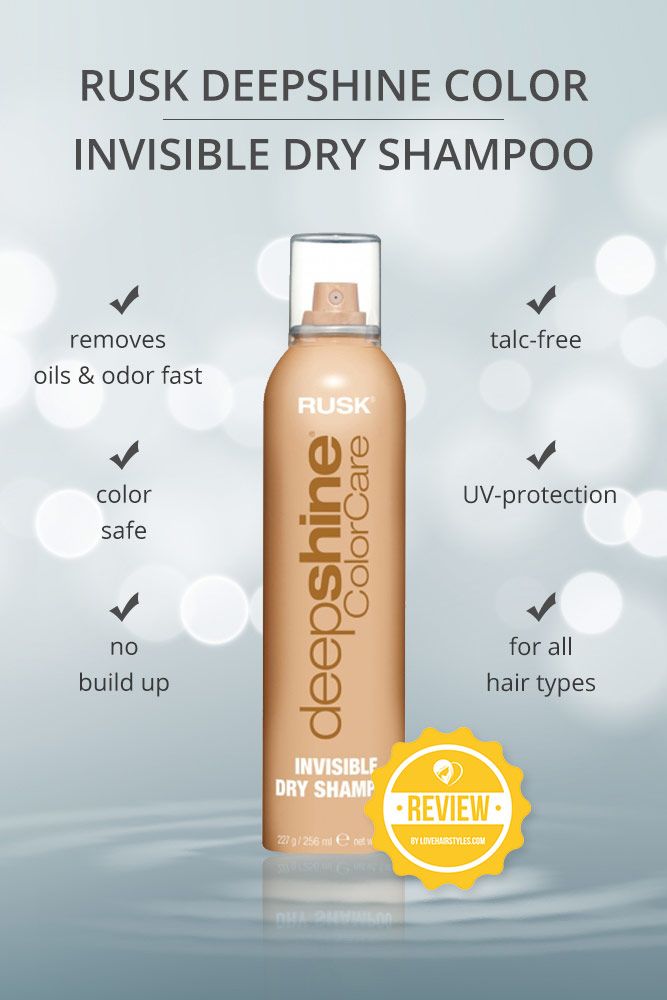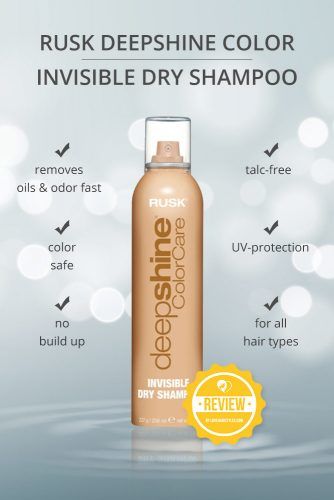 Credit photo: rusk1.com
The less you wash your hair with water, the longer your color lasts. And this shampoo is the saving grace for color-treated hair that needs a fresh and clean revive.
Refreshing Coconut Clear Dry Shampoo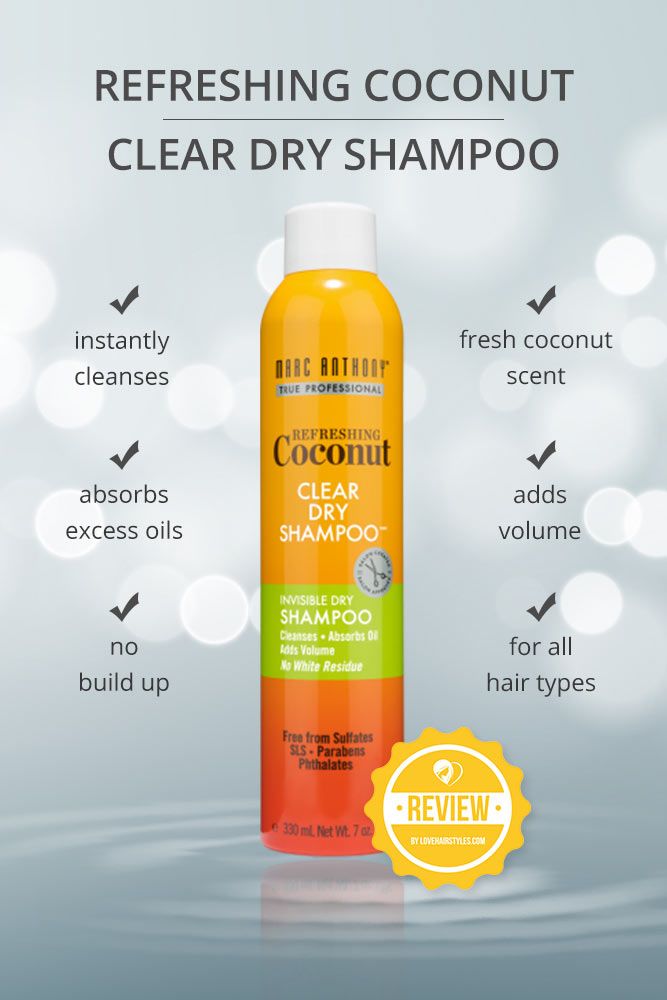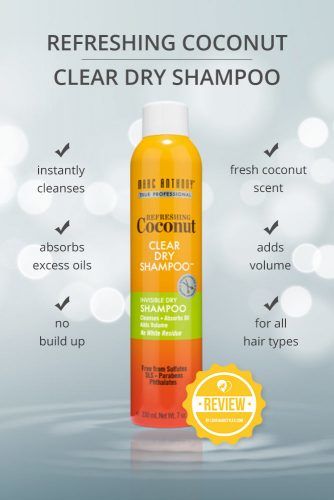 Credit photo: marcanthony.com
Buy on Amazon: $6.96
Why don't organize a tropical gateway for your hair? This coconut-scented shampoo will make you forget about all those lathering and rinsing, defeating greasy and oily looks.
Not Your Mother's Clean Freak Shampoo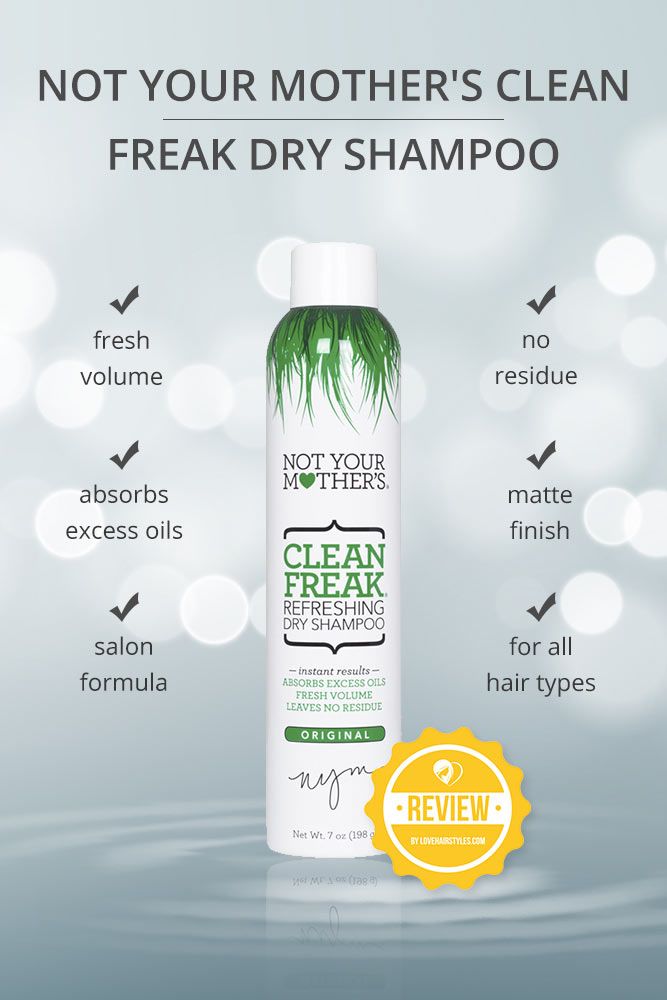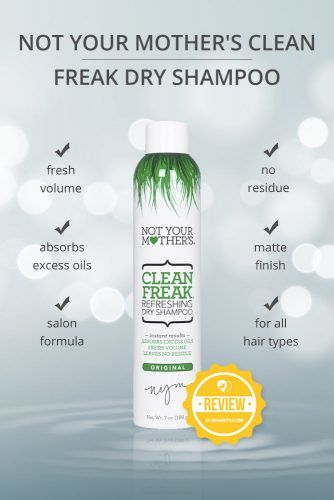 Credit photo: nymbrands.com
Buy on Amazon: $6.38
Going for a night out after work? Don't worry about the time-consuming bathroom preps. Tons of volume, fresh and crispy look, no residue - this is what you can expect from the Not Your Mother's dry shampoo. Also, as told by Elle, this product is an ideal option for people looking for fragnance-free shampoo.
ADVERTISEMENT ‧ CONTINUE READING BELOW
Eva Nyc Freshen Up Dry Shampoo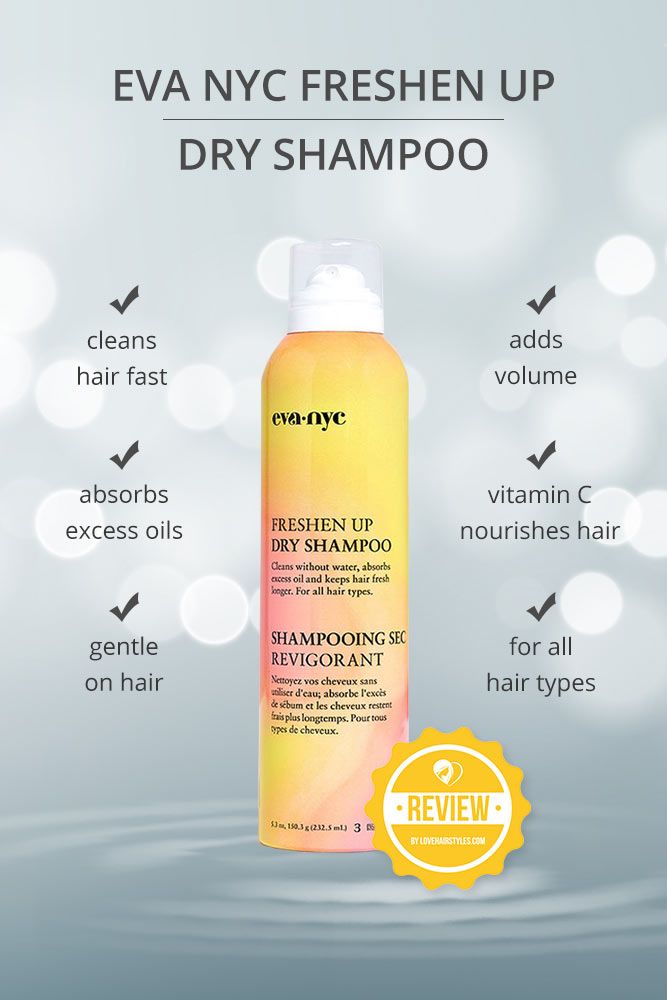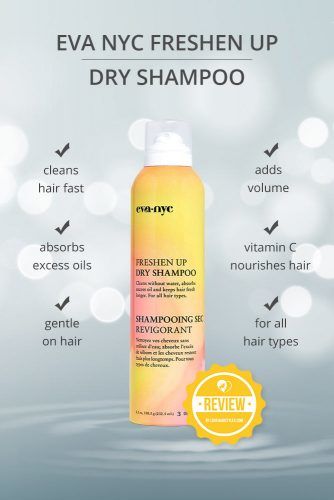 Credit photo: eva-nyc.com
Buy on Amazon: $11.20
Infused with fatty acids and vitamin C, this weightless Eva NYC shampoo absorbs excess oils, enhances natural shine, and nourishes hair at once.
Kristin Ess Style Reviving Dry Cleanser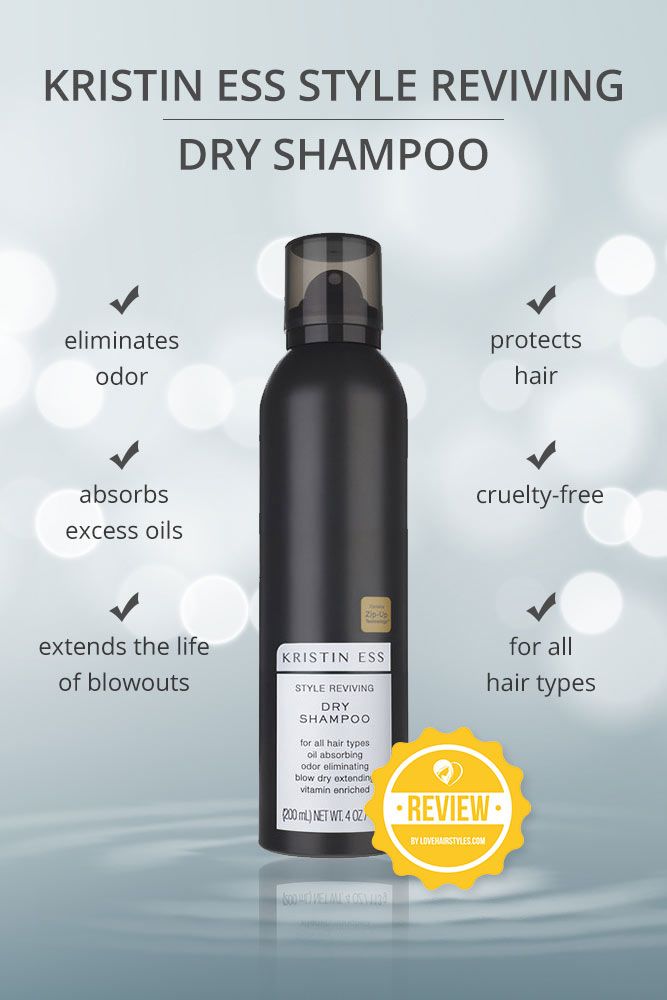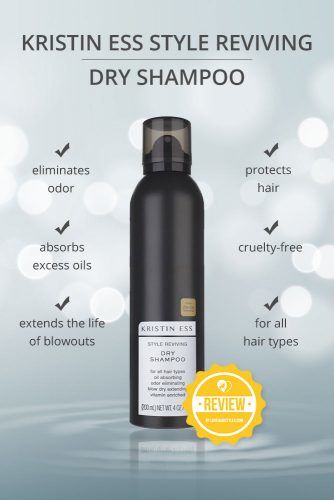 Credit photo: kristinesshair.com
Buy on Amazon: $24.94
One more ravishing product used by celebrities. Don't jump into conclusions about the price; it's absolutely affordable. As for its features, let us cut long story short: fine hair will never lose its bounce with it.
Prêt-à-powder Très Invisible Dry Shampoo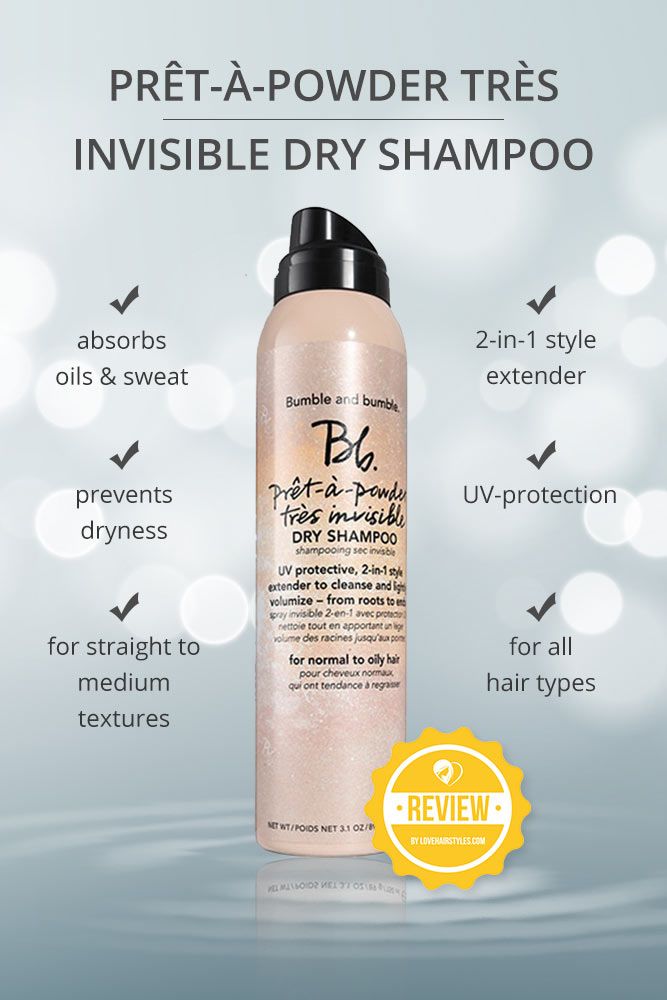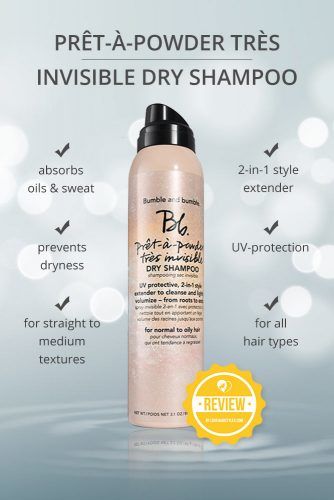 Credit photo: m.bumbleandbumble.com
Buy on Amazon: $29.00
Perfect solution for hair that tends to dry fast. Due to the UV-protection, this product also helps to prevent your hair from drying out.
ADVERTISEMENT ‧ CONTINUE READING BELOW
Moroccanoil Dry Shampoo, Dark Tones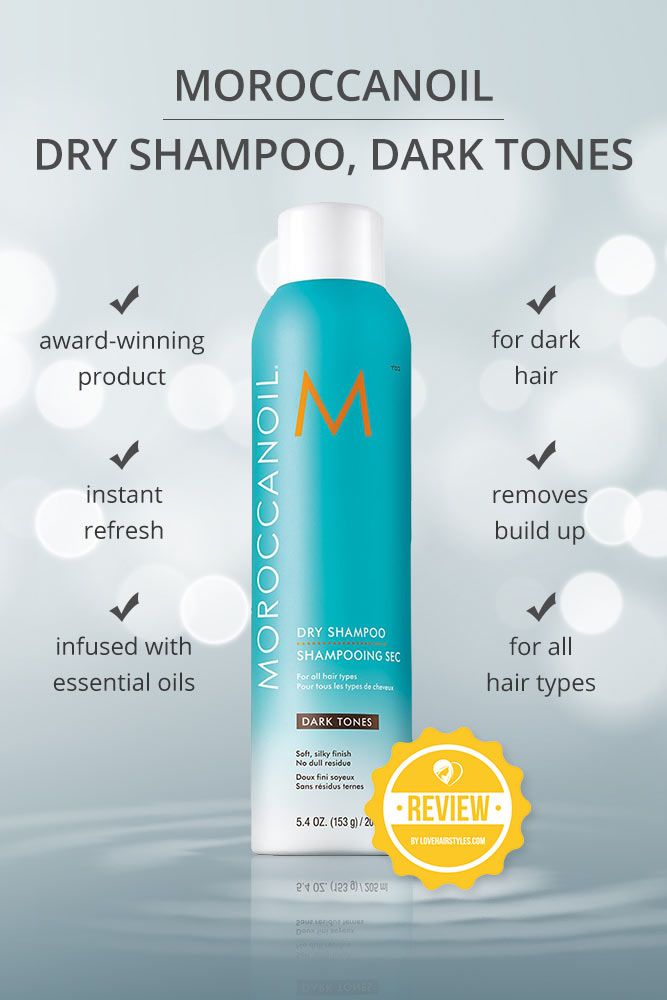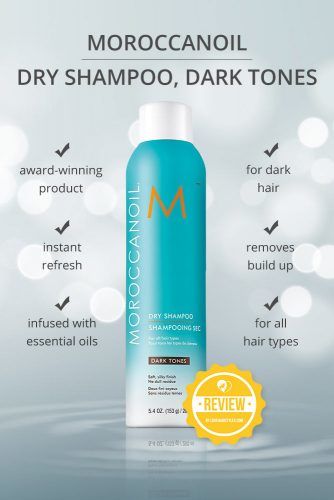 Credit photo: moroccanoil.com
Buy on Amazon: $26.00
If you're looking for dry shampoo for dark hair, your search should end right here. In contrast to most dry hair shampoos, the fantastic argan oil formula of this moroccanoil dry shampoo is designed to keep dark hair lush and flawless.
Oribe Gold Lust Dry Shampoo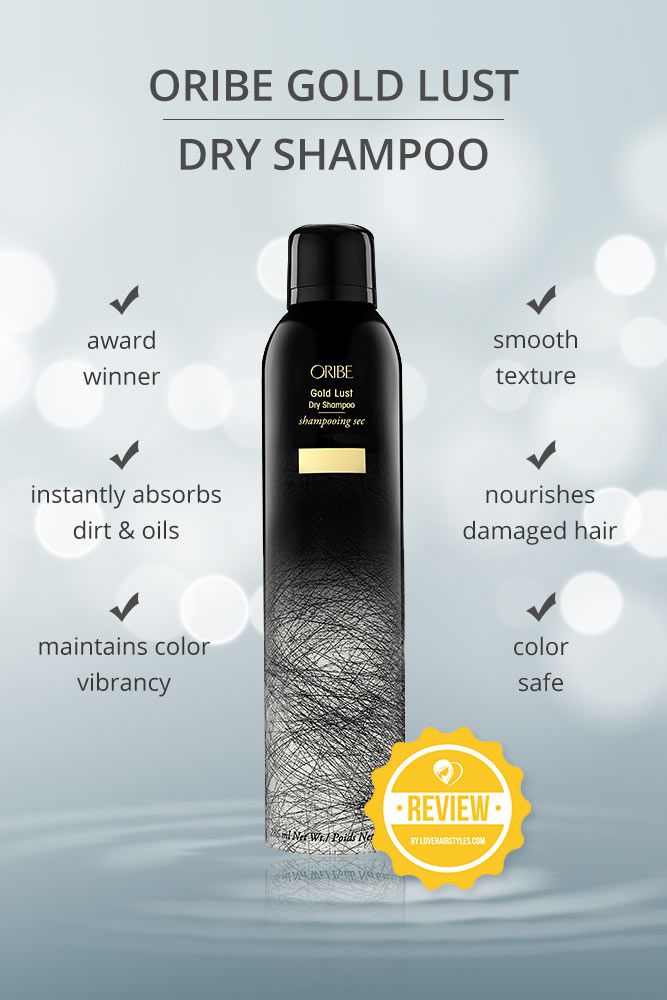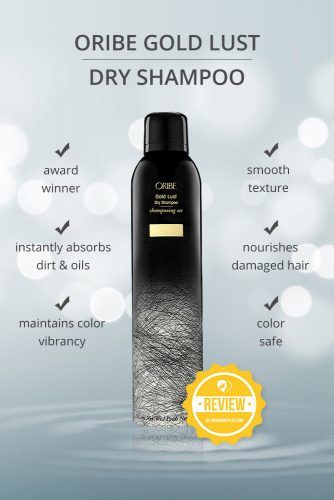 Credit photo: oribe.com
Buy on Amazon: $46.00
Those who are into natural-based hair care products can't do without this Oribe dry shampoo. Its rich signature composition includes watermelon, lychee, and edelweiss extracts that protect hair from drying and color from fading.
Pantene Original Fresh Shampoo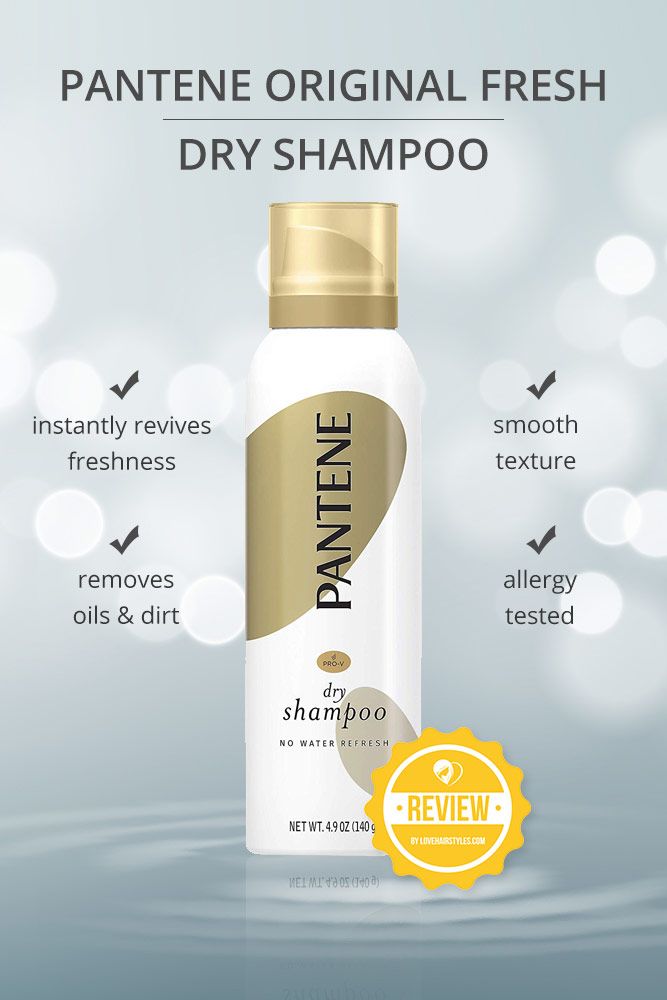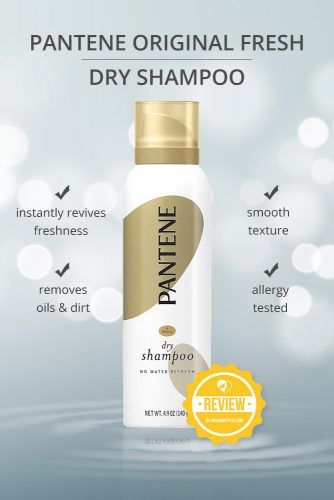 Credit photo: pantene.com
Buy on Amazon: $5.10
Since Pantene never lets us down, you shouldn't miss this Pantene dry shampoo. It's meant not to replace your regular shampoo but to diversify your hair routine. Yet, it does its job perfectly by keeping your hair fresh between washes.
ADVERTISEMENT ‧ CONTINUE READING BELOW
Aveda Shampure Dry Shampoo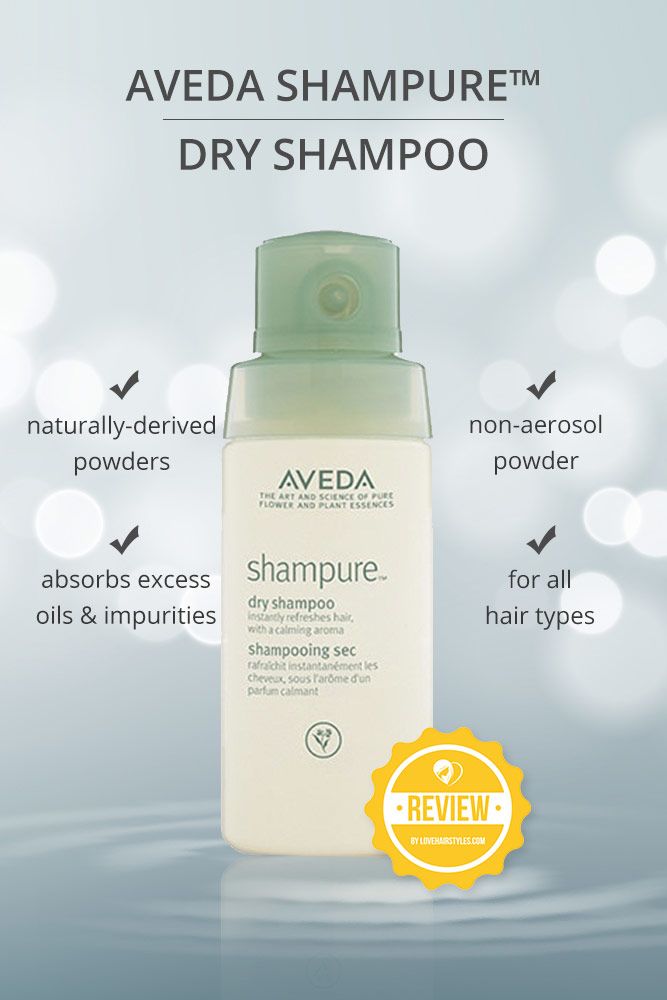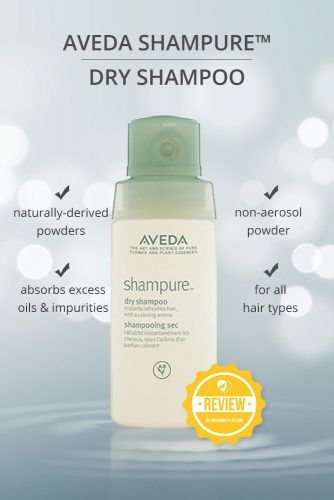 Credit photo: aveda.com
Buy on Amazon: $43.95
Instead of being in a crazy hurry, you'd better go for this Aveda dry shampoo with a peaceful aroma. You won't go wrong with it for two reasons: it's naturally based and has a very convenient non-aerosol form.
Dove Volume And Fullness Dry Cleanser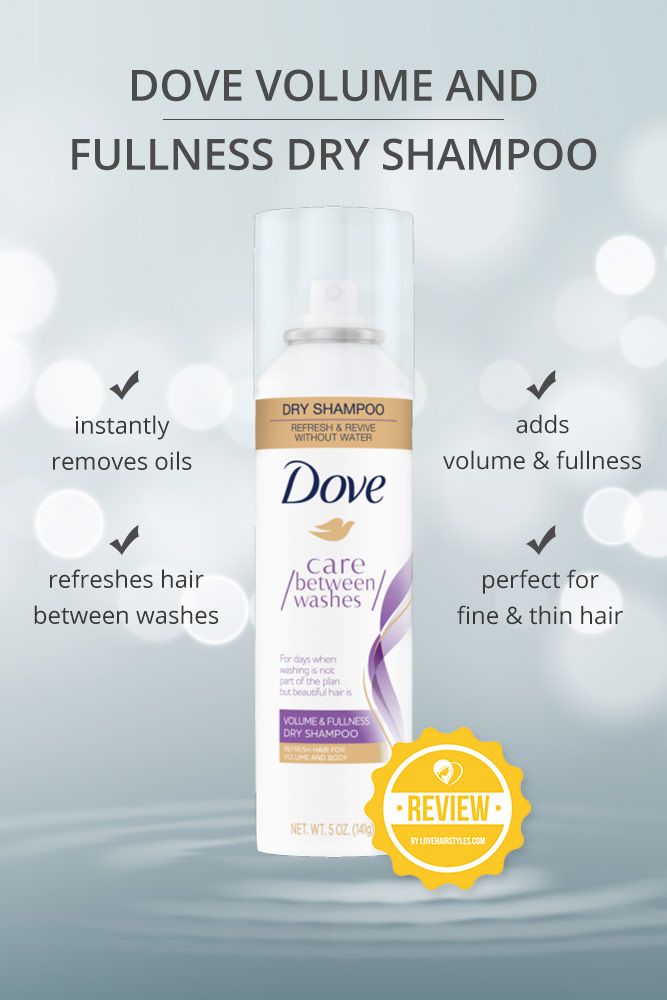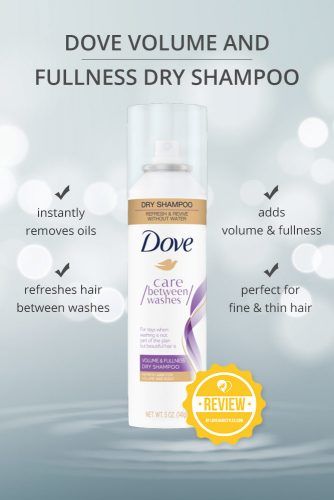 Credit photo: dove.com
Buy on Amazon: $11.37
The Dove dry shampoo is just what the doctor ordered: it freshens up the mane, gets rid of the oily look, and provides the so much needed volume.
Beachwaver Second Chance Dry Shampoo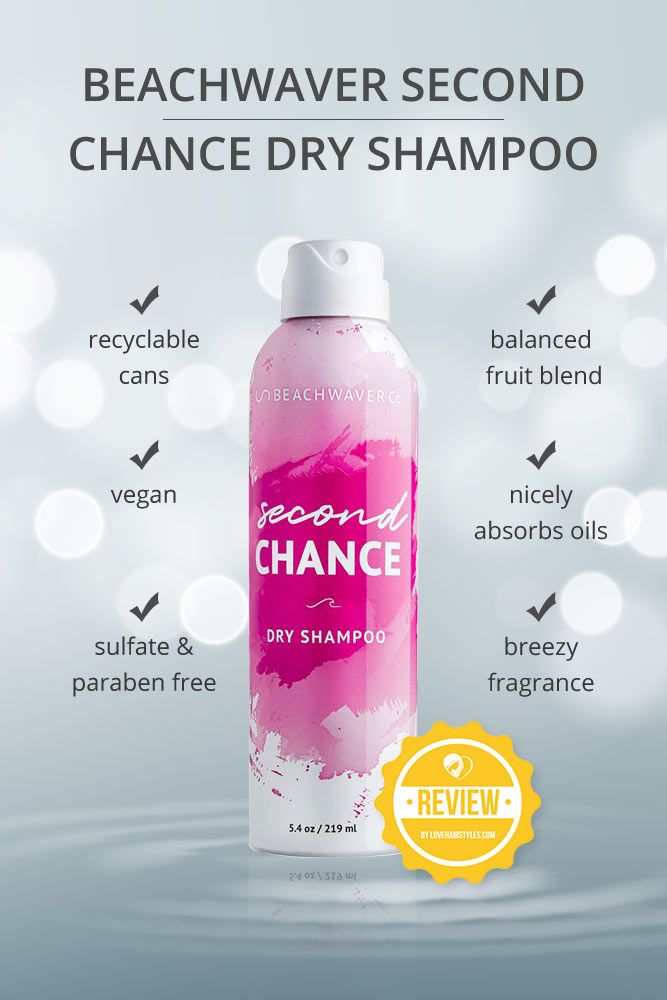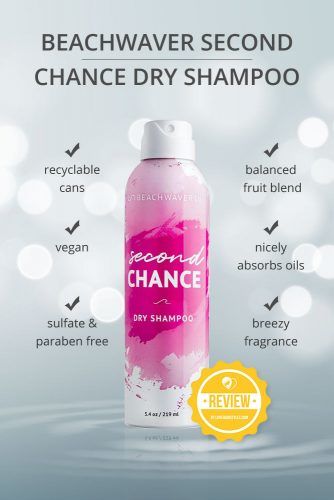 Credit photo: beachwaver.com
Buy on Amazon: $26.00
No, girl, your hair doesn't need a second wash this soon; it needs a second chance! The name of this product actually speaks for itself: once you feel that your hair becomes a bit oily and loses its bounce, give it a coat of the Beachwaver dry shampoo to revive the silky finish. The best thing you will love is that this product contains no harsh chemicals, so it's suitable for sensitive scalps.
ADVERTISEMENT ‧ CONTINUE READING BELOW
Renpure Plant Based Coconut & Vitamin E Shampoo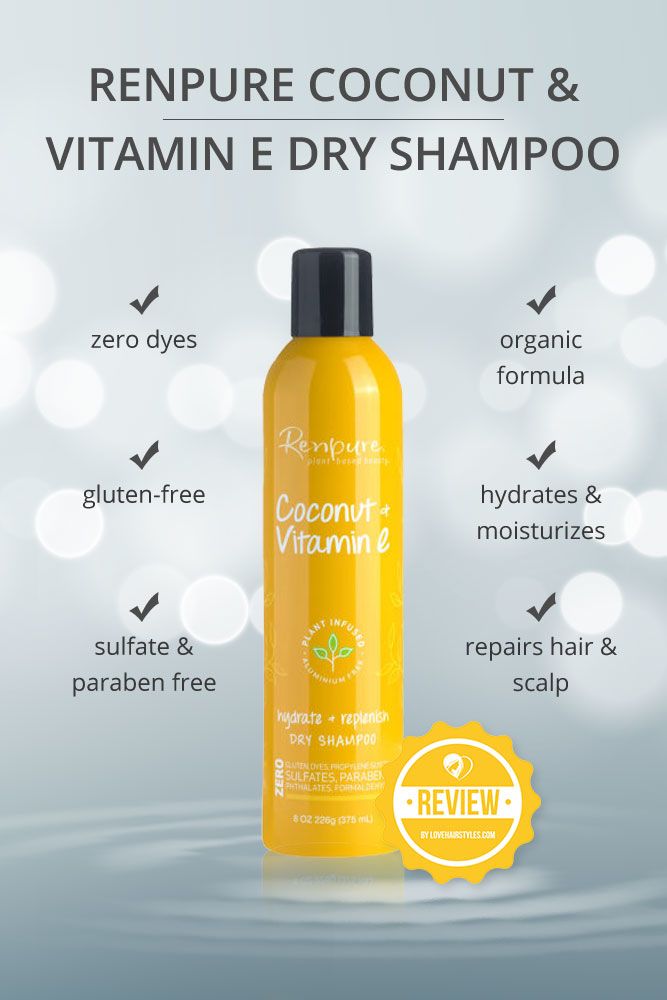 Credit photo: renpure.com
Buy on Amazon: $6.99
The rice starch-infused formula of this product is so purely organic that you will feel as if you freshen up your roots with the power of nature. This shampoo is free of chemicals and parabens and can please your hair and scalp with a gentle combination of vitamin E and coconut milk.
Even though a few years ago dry hair shampoos were neither very useful nor versatile, the situation has drastically changed. Today, you can find a dry hair product that will not only help you to keep your hair clean without washing it but also to protect it, build some volume, and nourish the scalp. Now that you've seen the most recommended hair products, it's time to give your hair a little break from lathering and washing!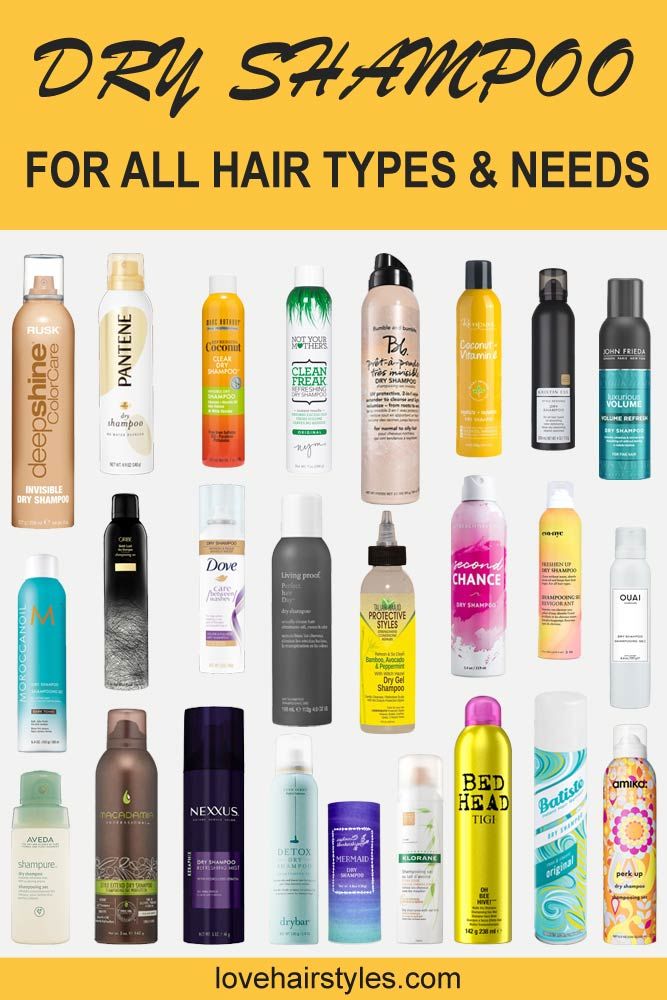 ADVERTISEMENT ‧ CONTINUE READING BELOW