Braided bun hairstyles have become quite popular because they are not only beautiful, but also really practical. Plus, such hairstyles are not difficult at all. In case you have some formal event to attend in the evening, you can ask your hair stylist to do one of the amazing hairstyles featured in our photo gallery. We promise that the result will be mesmerizing!
Volume Braided Buns
Source: ulyana.aster via Instagram,ulyana.aster via Instagram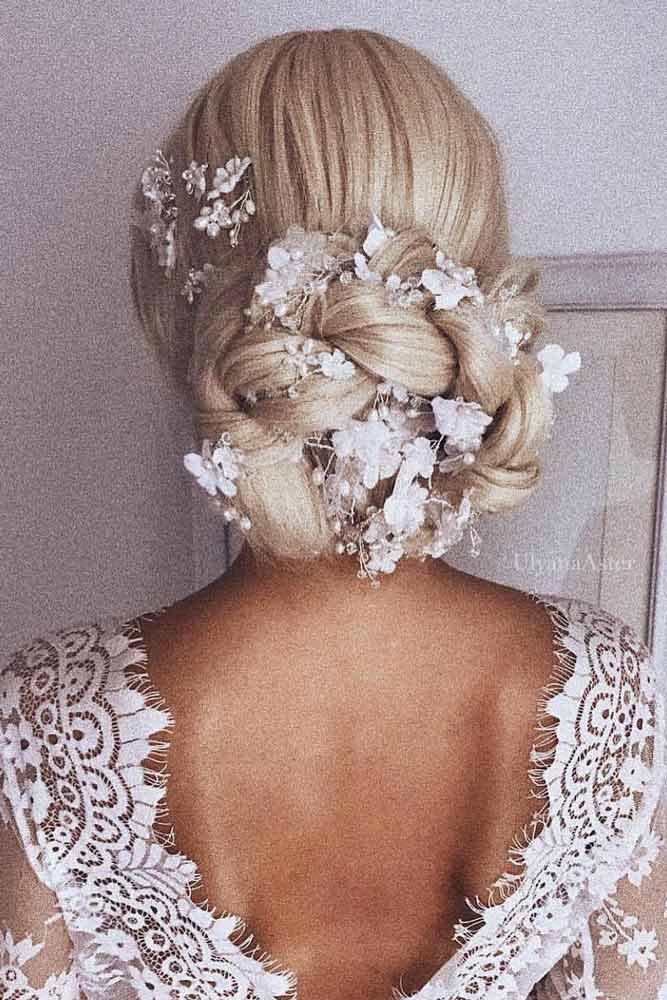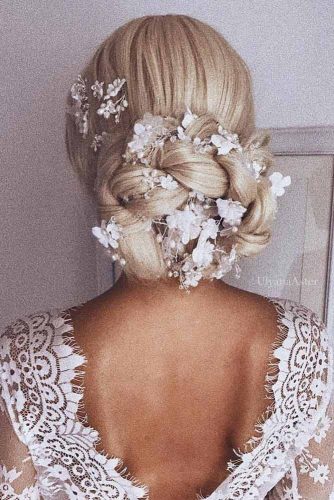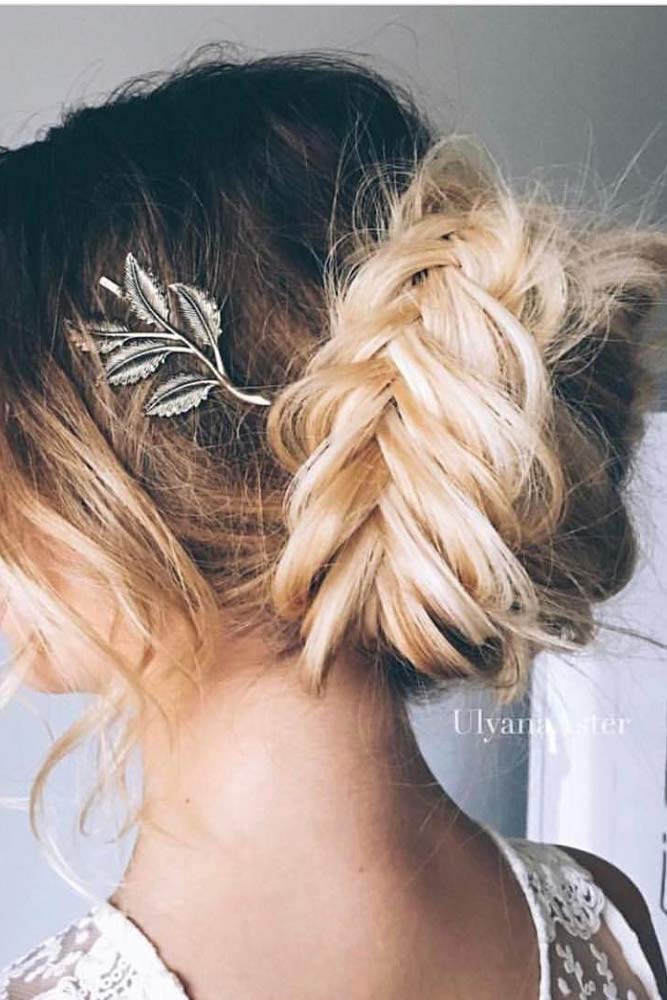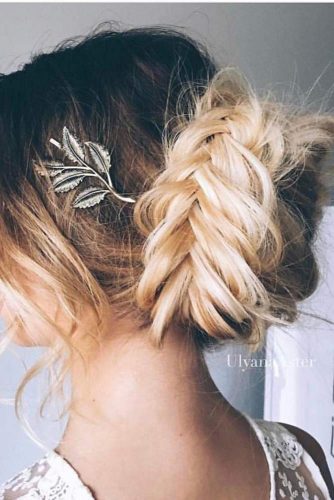 Ladies tend to choose braided updos for formal events. However, who says that you cannot wear such hairstyle to work or school, or gym? Without fancy accessories, it is just an everyday hairstyle.
Organic and Elegant Look with Flowers
Source: braidsandbouquets via Instagram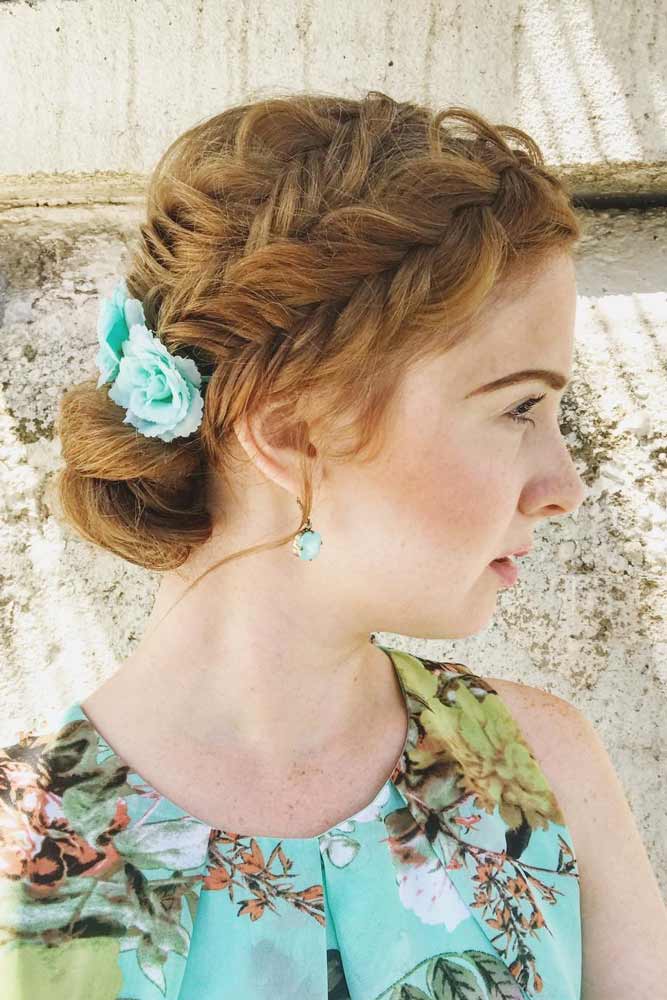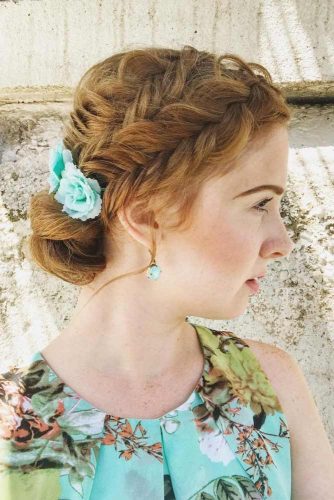 And if you have already tried to do bun hairstyles, then you won't have a difficulty in adding some braided elements to it. And the good news is that braids will bring more texture and volume to your 'do.
Side Braided Bun Romantic Style
Source: xenia_stylist via Instagram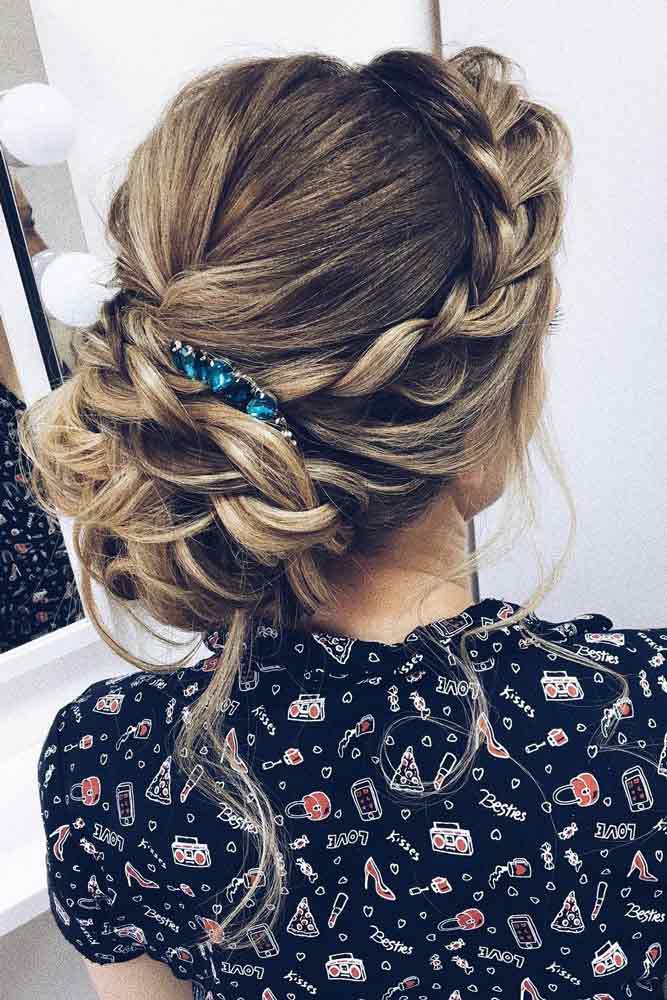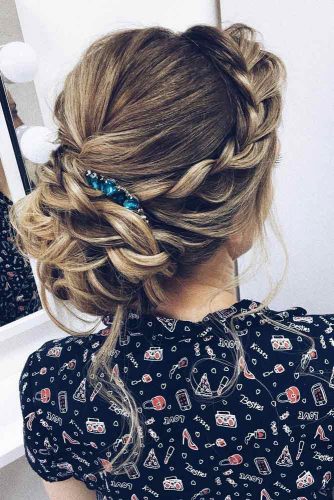 To get the basic version of such hairstyle, you will need one large and two small ties, two spiral pins, chignon, and a hairbrush. First, brush the hair. Deep-part the hair to the side of your preference.
Natural and Beauty Updo
Source: tonyastylist via Instagram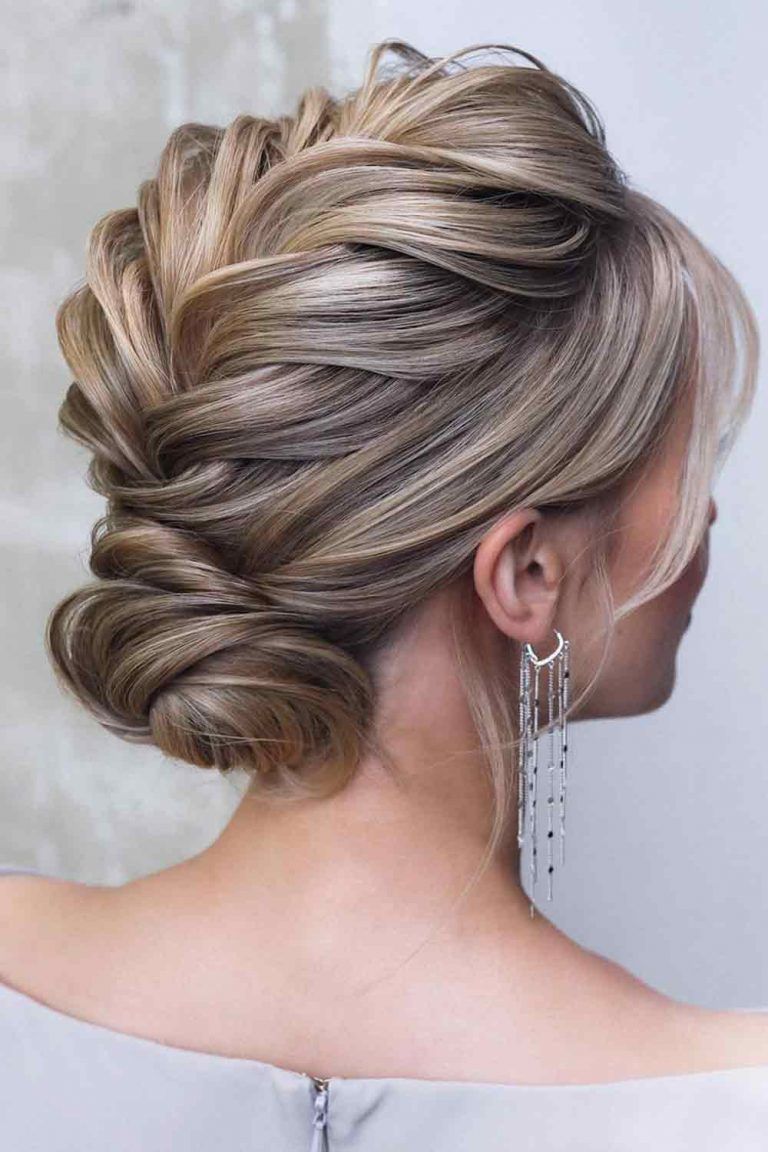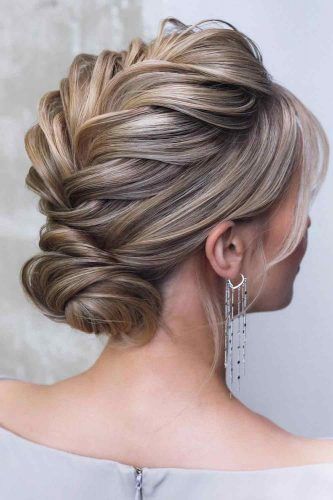 Starting from the part, Dutch-braid the hair till you reach behind the ear. After that, switch to a normal braid. Tie your hair with a smaller hair tie when you reach the end. Create a high pony with all the remaining hair.
The Airy Updo: Soft, Wispy and Romantic Look
Source: bridalhairbyemma via Instagram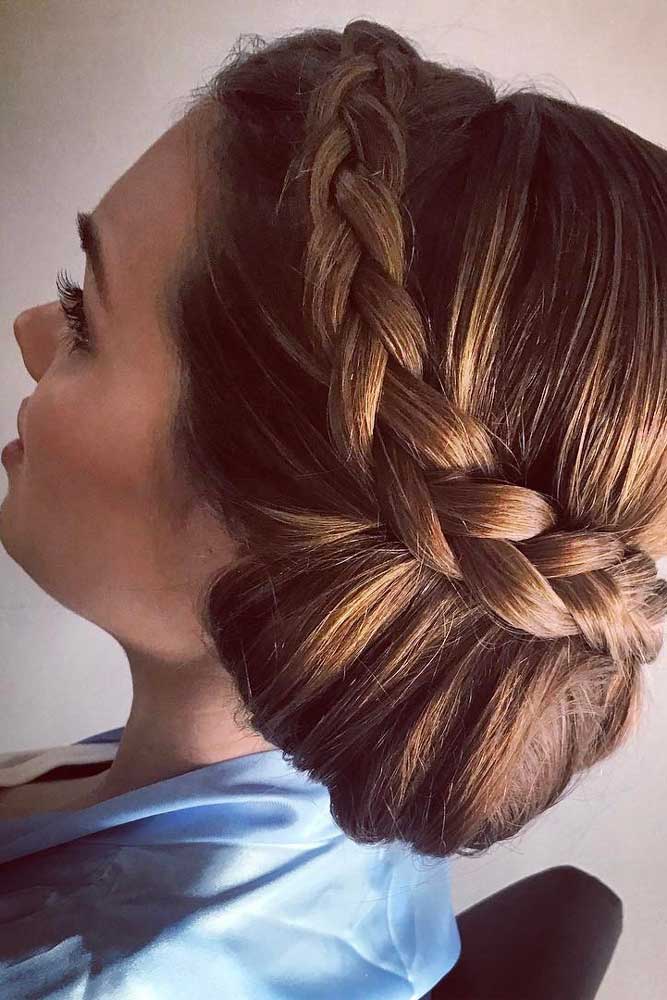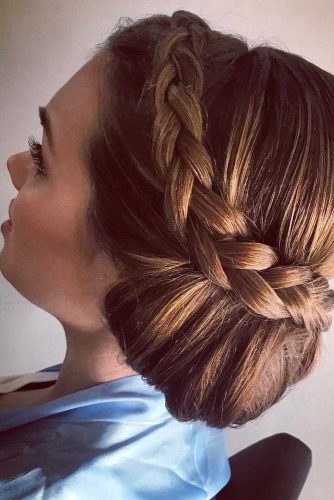 Then that ponytail should be braided. When the braiding is complete, you have two braids that do not intertwine as a result. Now your braids should be twisted to get a bun. Finally, secure the bun with spiral pins and make the braids looser.
Crazy and Bright Updos
Source: blushandmane via Instagram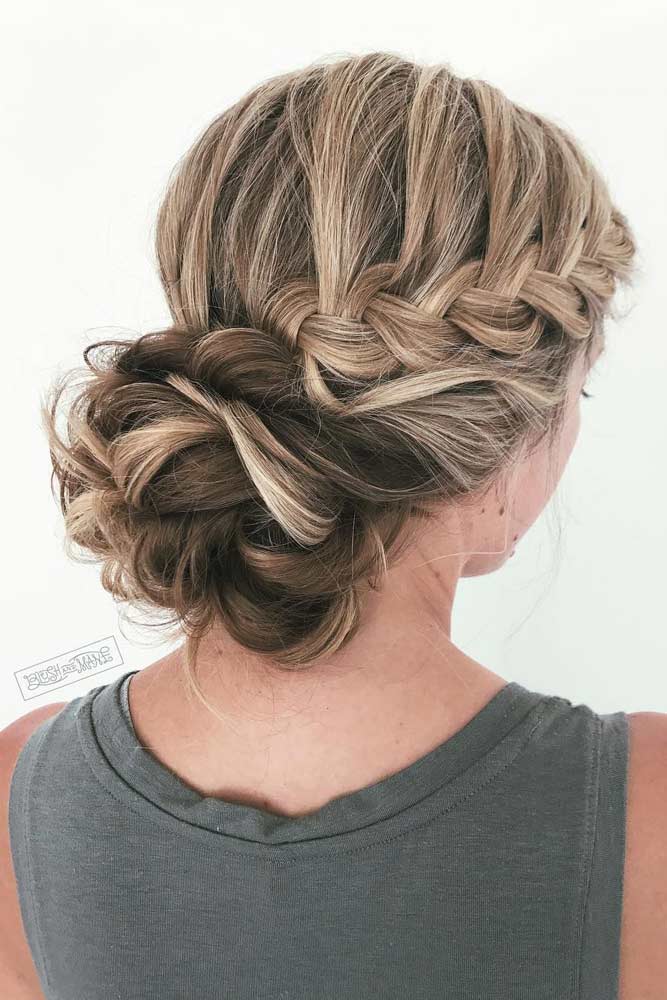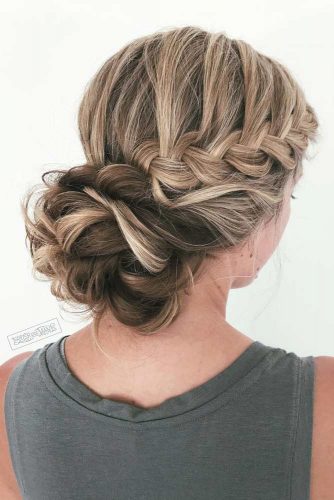 Are you a fan of bright hues when it comes to your hair? These are the looks to go for this season.
Lovely Half Braided Buns
Source: Heidimariegarrett via Instagram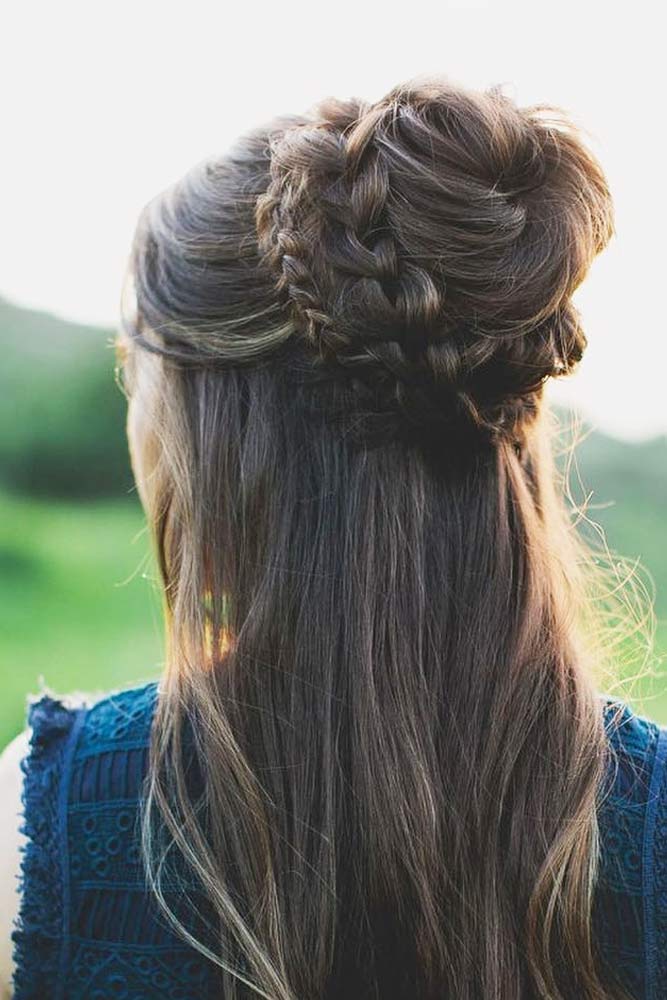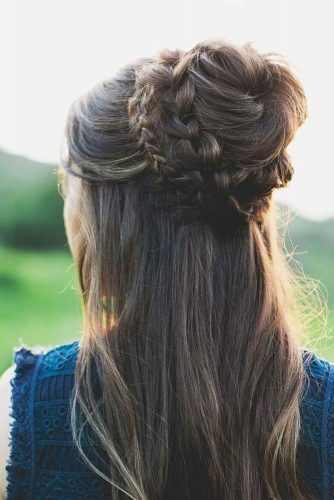 A half up half down braided bun can really bring out your gorgeous hair color. Don't be afraid to show it off.
FAQ: Braided Bun
Who wears a man bun?
A topknot popular among long-haired men in the Western culture is known as a man-bun. The contemporary man-bun style may have started in London around 2010, however David Beckham had one even before that.
What is a braided bun called?
Dutch braided bun is another name for braided bun. Wrap your hair in a pretty tiny bun on the back of your head, no matter how long it is.
Are hair buns out of style?
Buns and braids are the hairstyles that will almost certainly stay on trend on their own. Both are timeless and simple to do, which makes them ideal for the days when your hair is unkempt or unclean. If you still need to look put-together, combining the two styles is not at all difficult.