Almost every girl who has ever had her locks dyed or bleached had to resort to the color correction hair procedure afterward. So, if you are unhappy with your existing hair color, do not rush into chopping your tresses off or doing another hair dye job. You can always try to fix things by using a hair toner, a special shampoo and in a number of other ways. To give you an idea of what to expect from the procedure and how to do it, we have prepared this insightful guide.
What Is Hair Color Correction?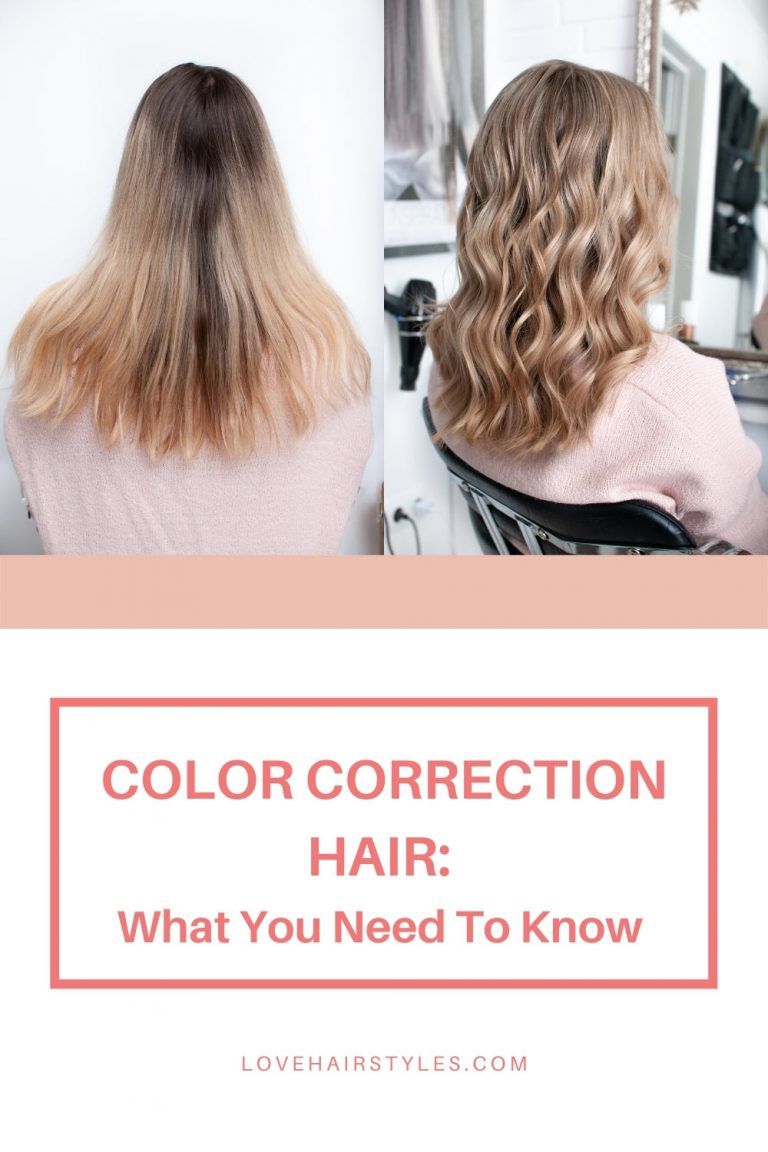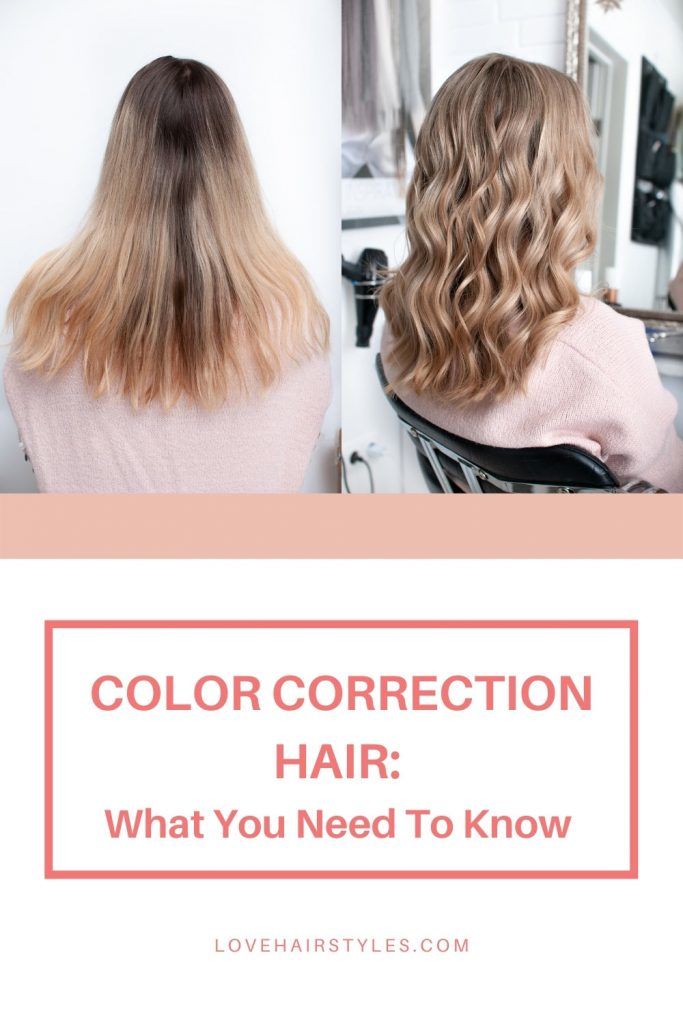 So, what is color correction hair in the first place? This is nothing but the process of correcting your existing hair color or its tone. There are many reasons why you may need one. Some hair colors, like blonde or platinum, are difficult to achieve without them going overly yellow or brassy after the color job. So, you need to resort to additional measures and that is when hair color correction comes into play. Another reason why you may need color correction is that your existing hair color has washed out and you want to extend the time between your salon appointments. Last but not least, you may just end up with a different than expected color as a result of a homemade color job.
How Long Does The Color Correctionhair Process Take?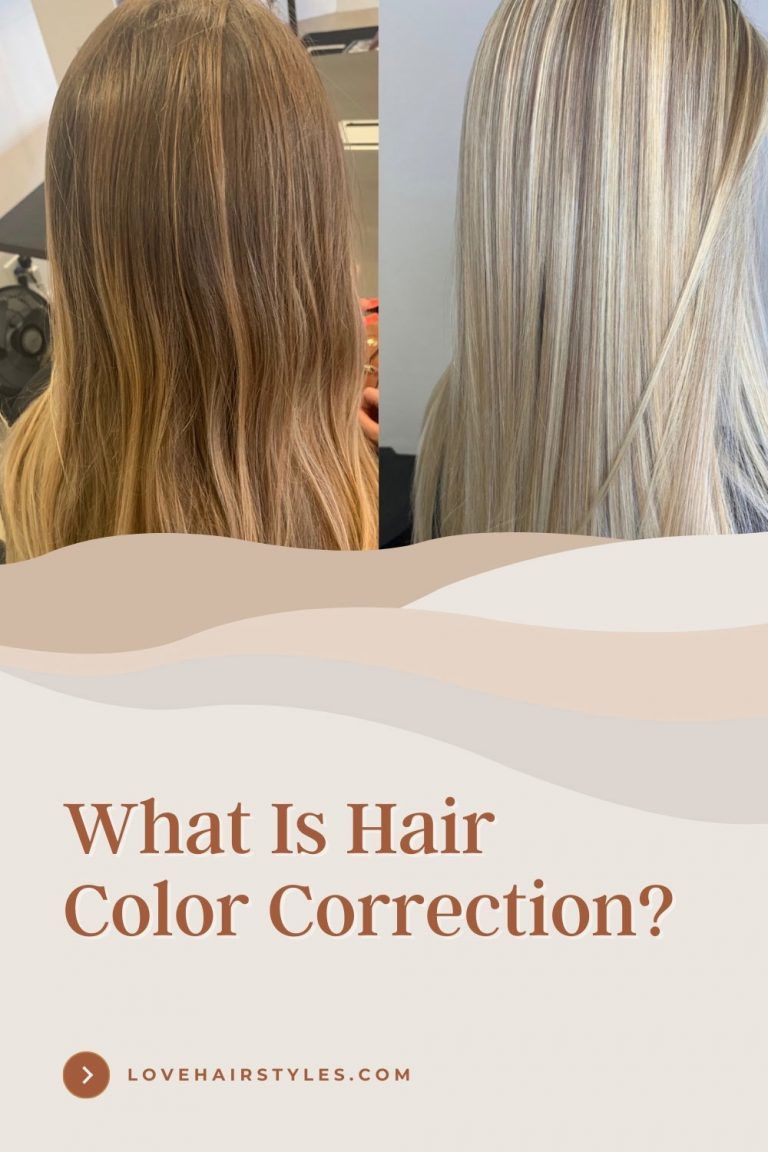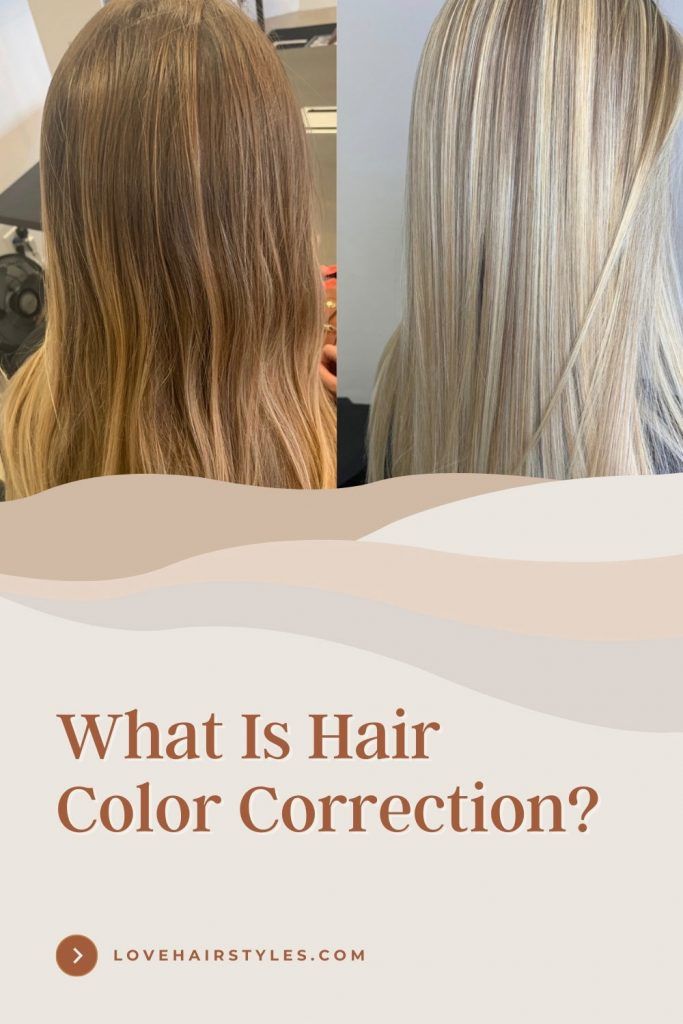 The hair color correction process usually takes much longer than actually dying your hair. Depending on the desired result and many other factors, the transition process may last from a couple of weeks to several months. That is why you need to entrust this task to a hairstylist. Not only will they take into account your initial hair color but they will also assess the condition of your hair, its type, porosity, texture and even how permanent the color you already have is. Based on this, they will choose a suitable toner according to the hair color chart and determine how long color correction hair will take.
Color Correction By Bleaching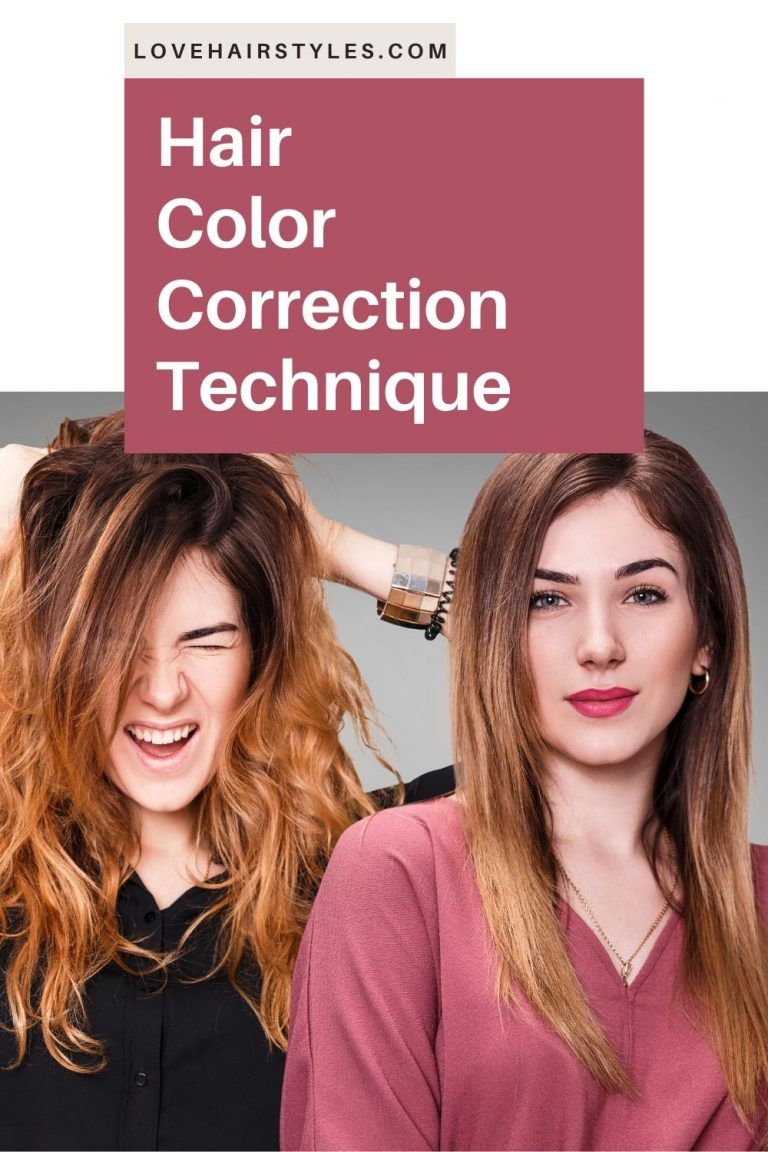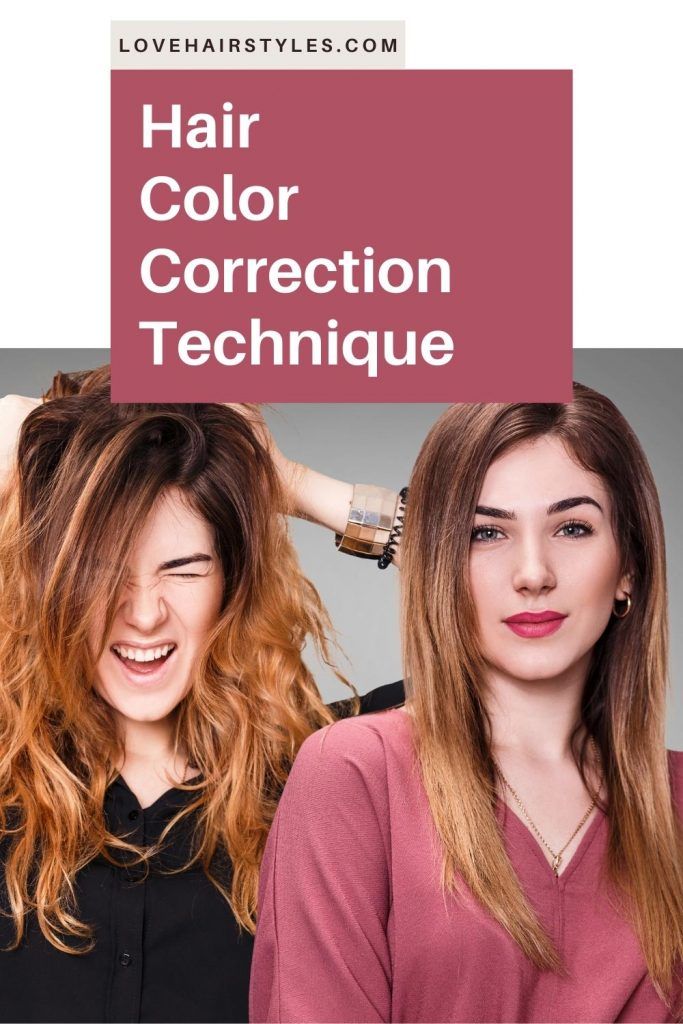 For color correction hair is most often bleached, toned or dyed. Bleaching is your way out when your hair color has a brassy or yellowish undertone. This may be a result of a poor dye job or hair bleaching. Because our hair color is a combination of yellow, orange and red pigment, insufficiently bleached hair may keep some of them in a greater amount than needed, resulting in a brassy yellow or orange hair color. So, you will need to repeat the procedure but this time, keep the bleach in for the required period of time. Though, not to damage your locks, it is very important to allow a break between bleaches. Also, aftercare should include a revitalizing mask to keep your locks healthy and shiny.
Color Correction With Toner
When it comes to toner color correction orange is one of the most common undesirable undertones to deal with. A toner will help you to make a blonde hair color cooler or a brown hair color lighter. Choosing the color of a toner, consider the shade of brassy you want to get rid of. Thus, for hair with a yellow undertone, employ a purple shampoo or toner. Orange tones are better removed with a blue tinted product.
Color Correction With Dye
If your hair is bleached or very light and you are unhappy with its color, then dyeing it is a perfect solution. In this way, you will be able to fix the current hair color without damaging your locks any further. During the first session, the colorist should put back the pigment into your hair so that the color you end up with comes out deep and pure. The second round of hair dye will add the desired color and make it deeper and more dimensional.
How Do You Prepare Your Hair For A Color Correction?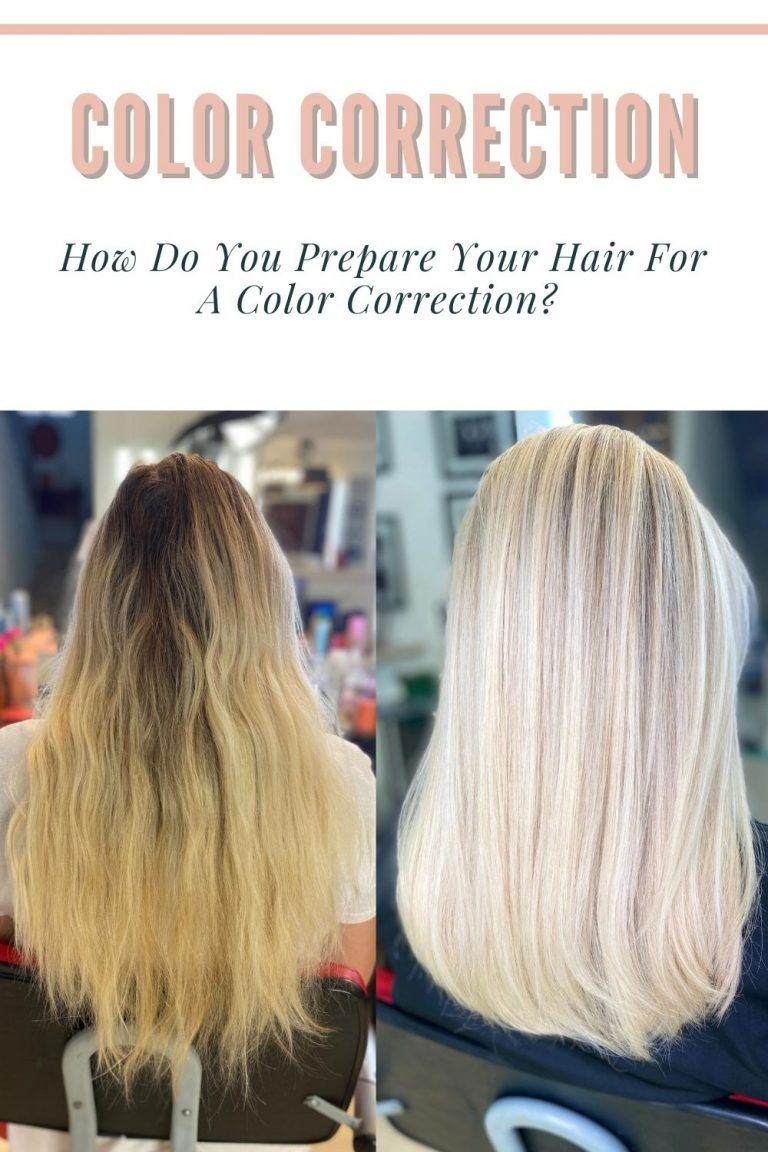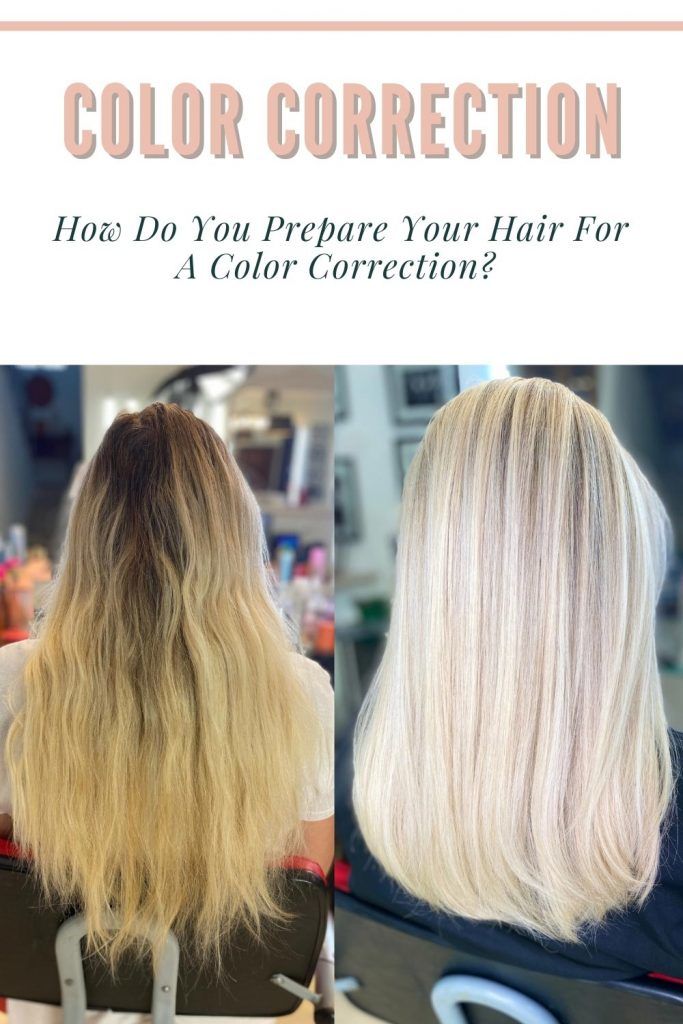 Before going for color correction hair should be prepared properly for the procedure. This ensures that you will achieve the result you want. So, take care to wash your hair thoroughly with a clarifying shampoo to remove any product residue, grease buildup, hard water minerals and pollutants accumulating in your hair. Not only will it allow the hairstylist to have a clear idea of the condition of your hair, but it will also guarantee a better color payoff.
What Do Hair Experts Say?
To back up all said above, we have asked Melinda Reyes, a professional hair artist, to share her expertise in color correction. And not for nothing we must say. Melinda has been working in the industry for around fifteen years. Over the course of her career, she has mastered every coloring technique existing. Not only does she know how to make your hair look its best but she also educates others, taking part in seminars and classes all over the United States. So, here is the firsthand information from Melinda Reyes so that your hair color correction before and after pictures would make everyone gasp in awe:
A color correction is correcting any unwanted tones, some unevenness, a few patchy areas, and figuring out how to make it all blend. We need a whole game plan, which can often mean 2-3 appts.

So, when you sit down wanting that pretty Pinterest hair, this is what we, hairstylists, can sometimes see. Breaking down each area always helps figure out where to start and communicating what is most important to fix is where I like to begin along with planning out future appointments and what to expect.

Patience + trust with your stylist is so important when it comes to color corrections. Be honest about what your goals are and all previous color jobs done recently. This always ensures the best outcome!

Here's her color breakdown.

Her main goal was roots and brighter ends, but I knew we'd also have to concentrate on the midsection to blend that out.

Talking out that this 1st appointment would be brighter ends and a better blended mid section was key and agreeing that appointment #2 would be bringing up the balayage to her roots.

I don't like to take 5 hours doing corrections so breaking up appts is how I roll! Every stylist works differently, so be sure to work that all out!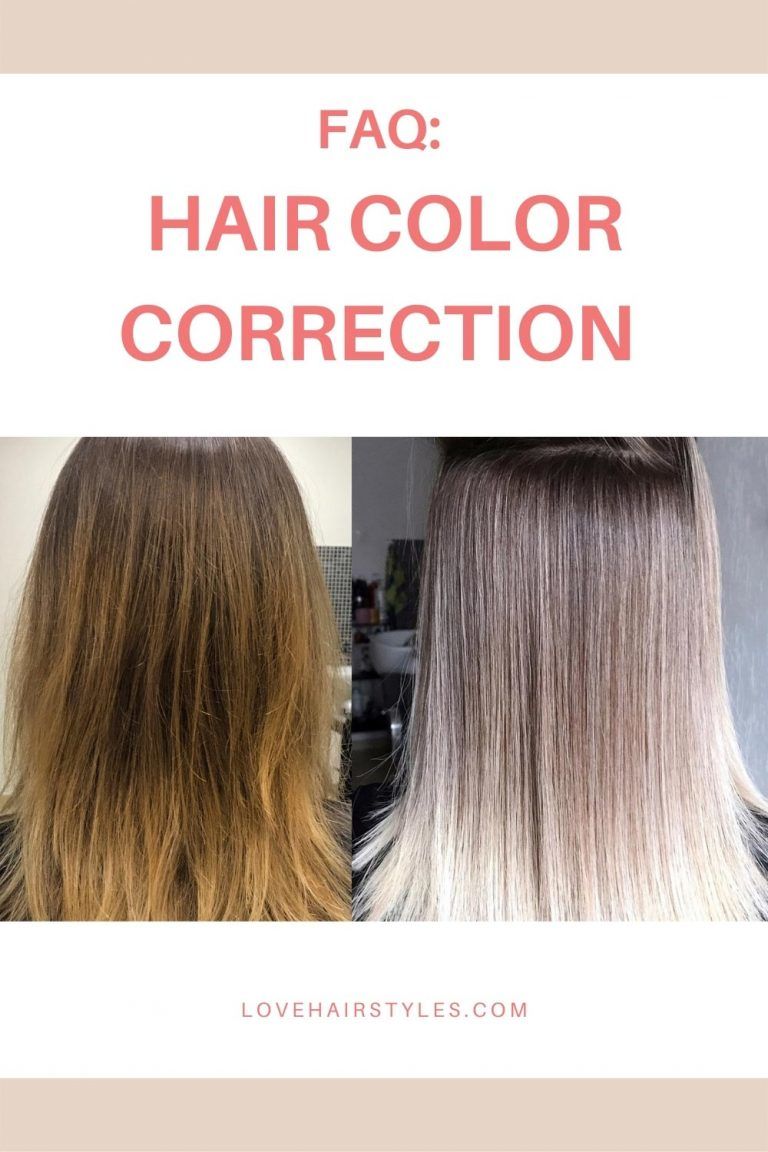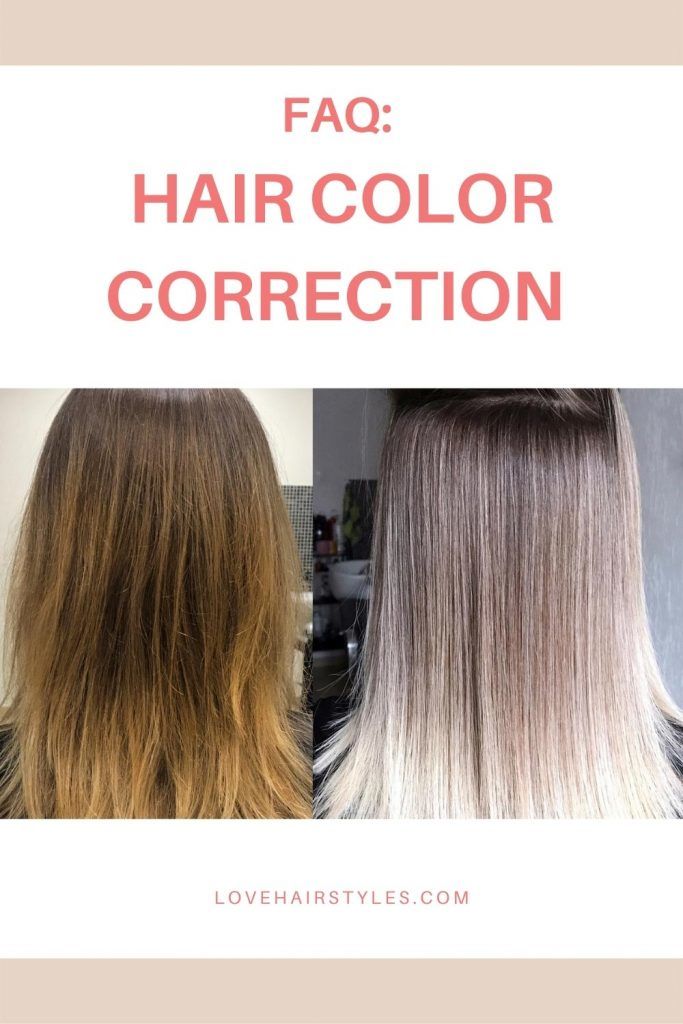 FAQ
Is color correction bad for hair?
It depends on the type of color correction you are doing. If you are going for a lighter color than you already have, then this procedure may damage your locks pretty badly. So that it will not happen, it should be performed and supervised by a professional. They will calculate how long you should leave the lightener in your hair for and what interval between the procedures you should allow.
Why is color correction so expensive?
There are many contributing factors to the price of the procedure. It requires much time and effort on the part of your colorist. They will most likely need to allocate the whole day to your hair color correction and thus, they will not be able to see any other client than you. As a result, their earnings will be less.
How soon can you do color correction?
Based on your initial hair color, you will be able to book an appointment with your hairstylist either right after the color job or several weeks later. As most professionals have their approach to color correction, no one but your colorist will know exactly when you can get your color corrected.
After color correction hair turns the desired color and tone, so you do not have to redo the dye job or cut off your locks. So, if you have not achieved your dream hair color yet, make sure to study our guide carefully. Not only does it cover every detail you should know about the procedure, but it can even become your action plan.
REFERENCES:
Unsure if you need a hair color correction? We asked our expert for everything you need to know about the salon color service. Source