By:

Glaminati Media

| Updated:

05/16/2018
Hot Pink And Dark Purple Hair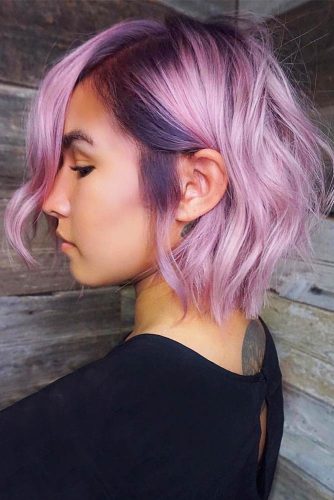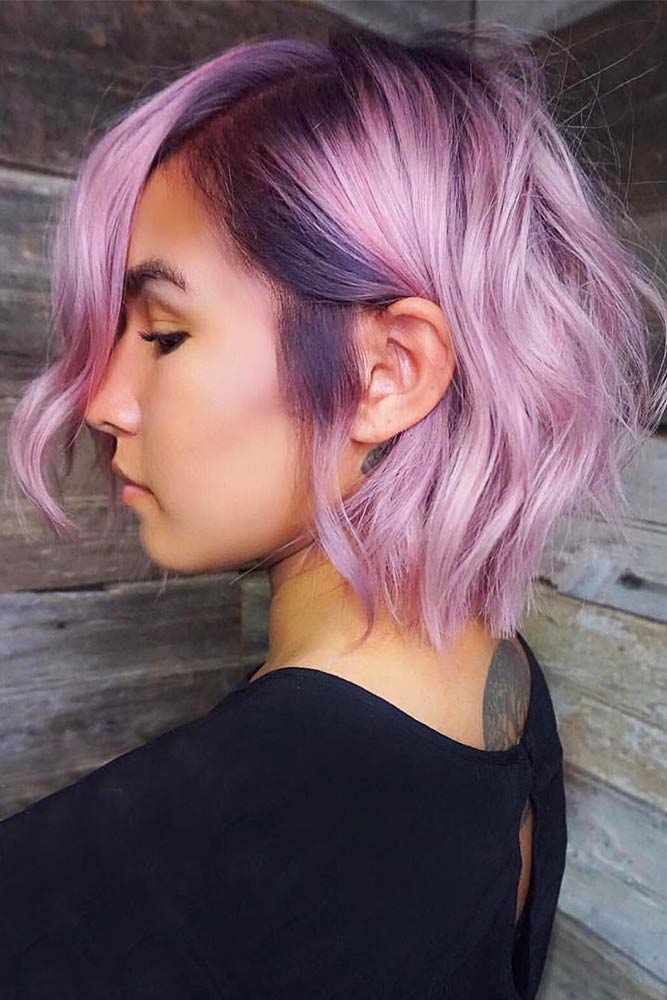 For years, when it comes to fashion, or anything, really, certain color combinations are standard (black and white, green and yellow). Pink and purple are hardly ever referenced. But, they go together splendidly. And, not just as a popular combination for hip, young people. It can look elegant, romantic, serious, playful, and, of course, young and hip. Display all of your personalities vividly with hot pink and dark purple hair. Some purple hairstyles ideas with the stunning blend include pink and purple ombres, highlights, duos, and melts. This duo blends a rich purple hue with lavender on a contemporary wispy cut and looks gorgeous on this model. Normally, lavenders are for fair complexions, but since purple is creative and independent, it has a mind of its own and will break the rules.
Purple And Lavender Ombre Hair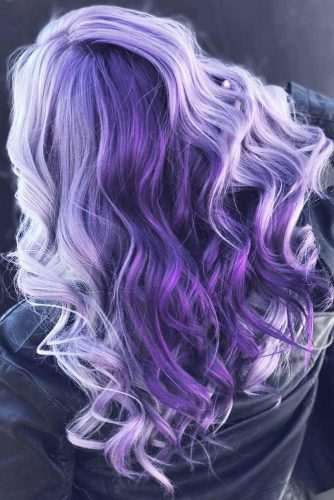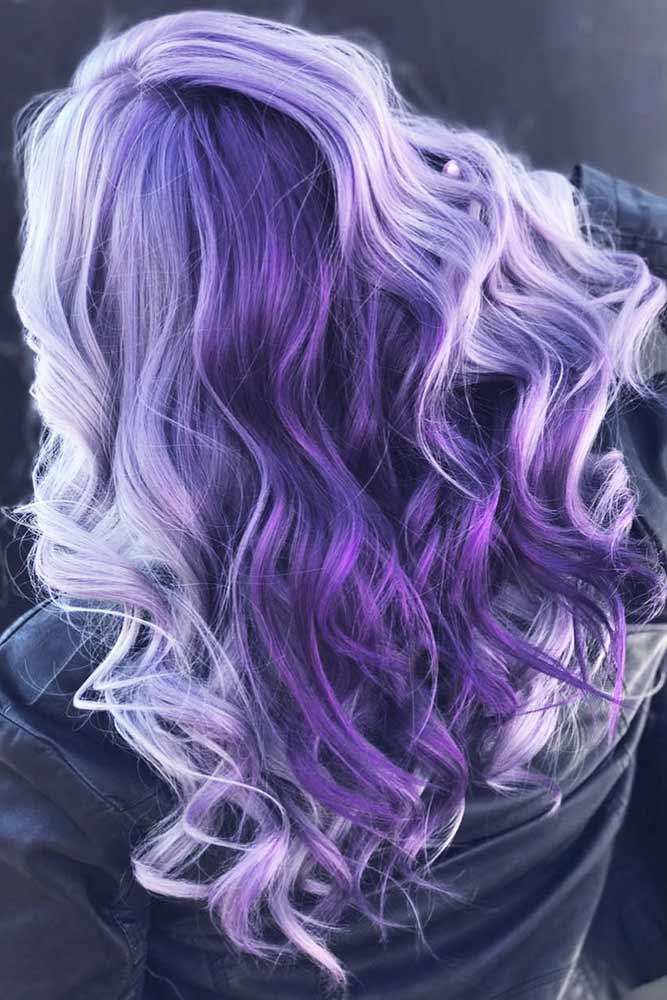 Unique, artistic people tend to like purple. When you wear purple, it soothes you, inspires you, and sparks your creativity. There are plenty of options, so you will certainly find one that suits you. If you're not sure which to pick, you'll always make the right choice and look terrific with one of the dark purple hair color ideas. Just look at the way purple and lavender lay beside one another in this lavender ombre hair with waves. They both compliment each other, yet, at the same time, there's a bit of contrast. In the light, lavender glows against purple's bold richness. And the waves just add dimension. This hair is full of shine and body. It's simply spectacular.
Dark Hair With Purple Highlights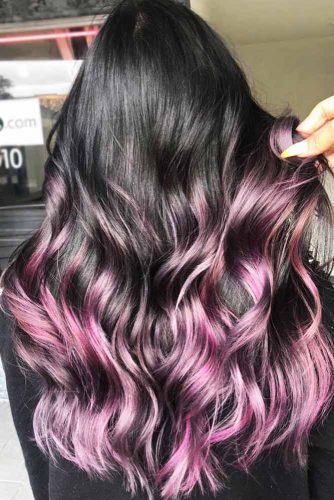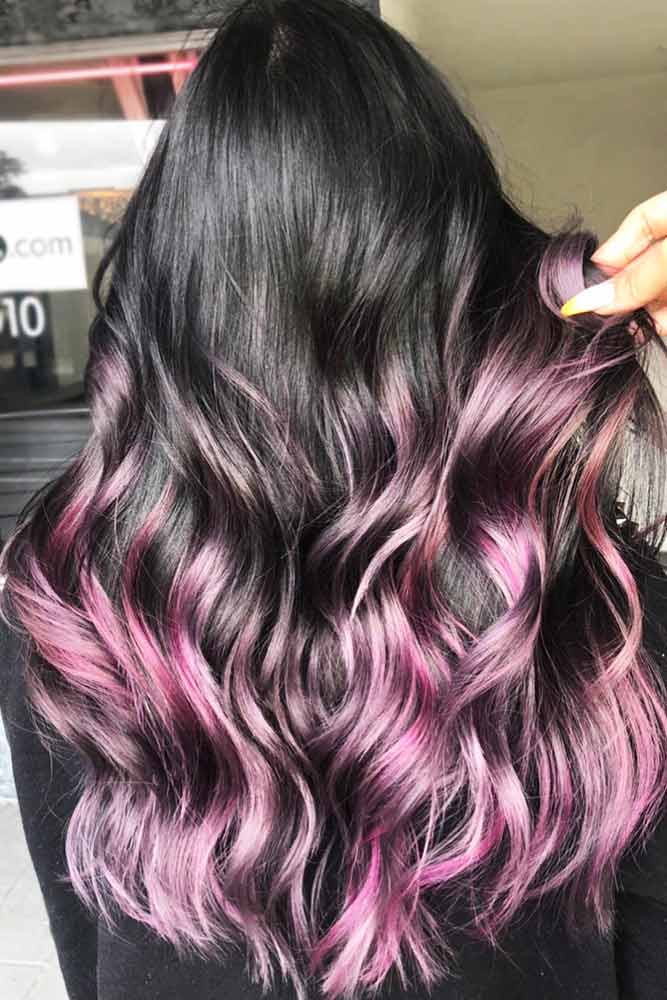 If you have naturally dark colored hair and have been yearning to try the unnatural hair color craze, purple's the one for you. We noted previously that purple looks amazing on black hair and that nearly any shade would look great. The same essentially goes with all darker hair tones, including medium and dark browns. Purple lilac even flatters dark ginger. Purple's a great choice, too, if you want to keep it simple, start out easy, or maintain a subtle, classy look. This model's dark hair with purple highlights is just one example of how sophisticated and polished a purple hue can look. This model's rich black hair makes a beautiful backdrop for the various mauve tones.