Cheshire Cat With Rose Hair
Source: jadedeacon via Instagram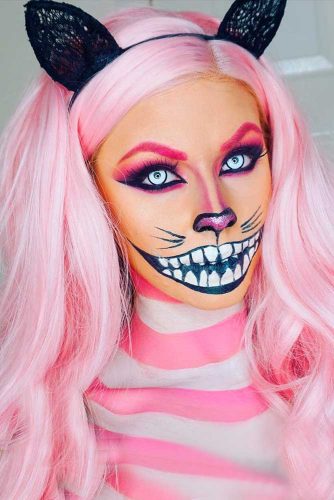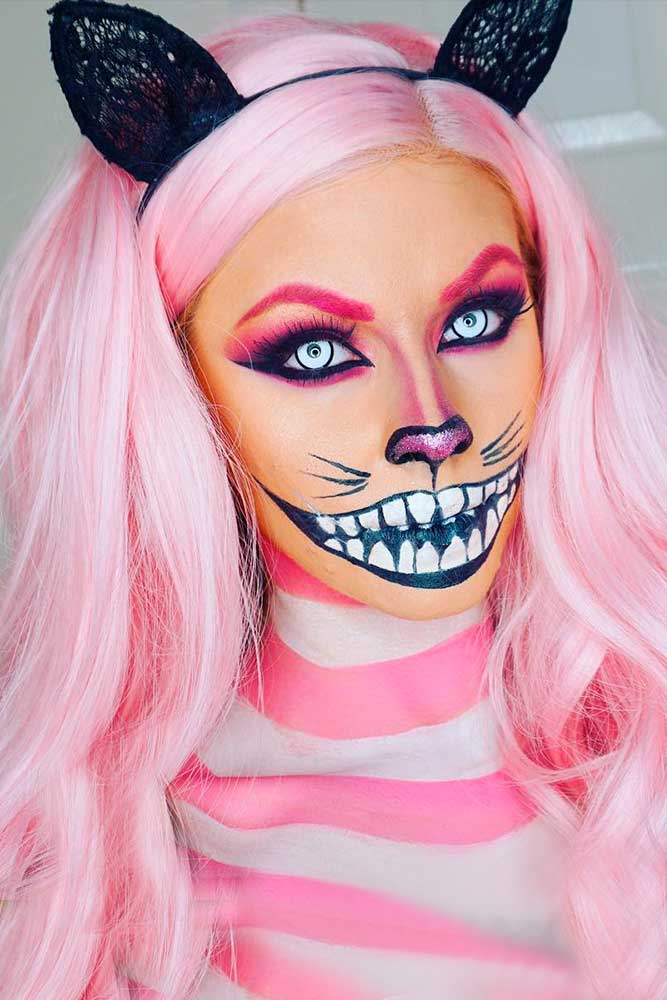 While most girls recreate Alice's look from the famous story, you can show up as the most charismatic character from Wonderland. Complicated hairdos won't do! But playing around with colors is bound: so how about a full rose Cheshire cat look with your hair painted baby pink?
Mythical Animal With Blonde Voluminous Hair
Source: kimberleymargarita_ via Instagram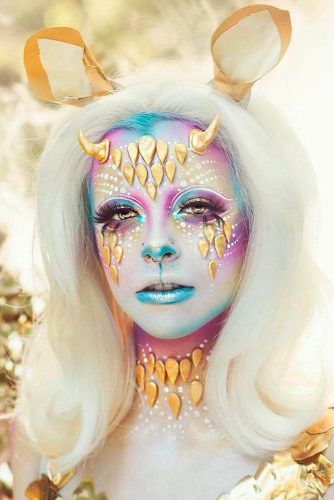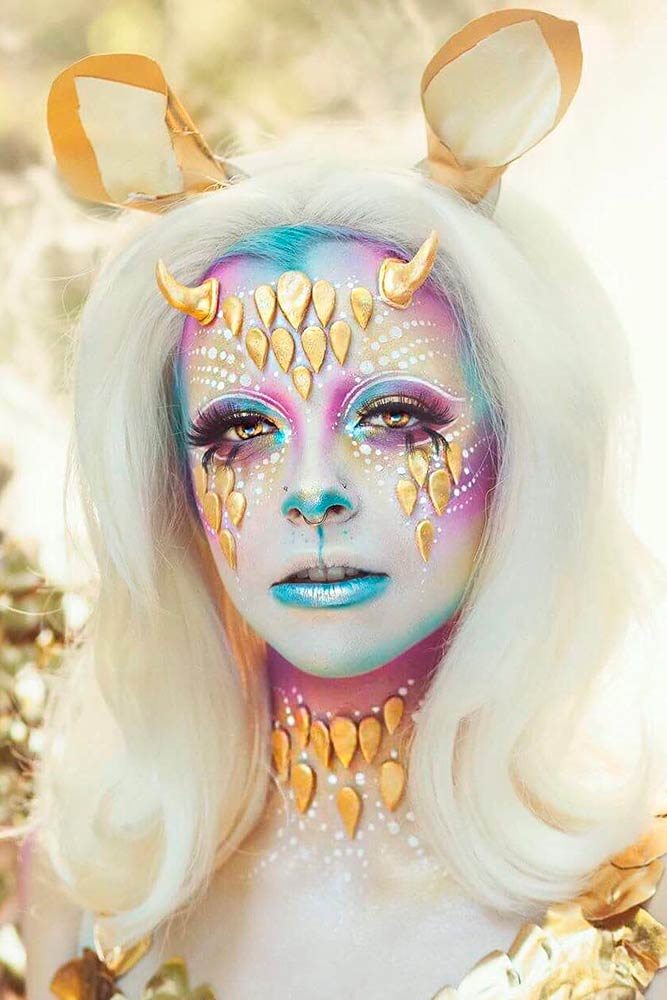 How do you like the idea of becoming a mythical creature for just one day? There's only one rule for creating your own Halloween looks: there are no rules. It also can be a fantastic combo of a real and mythical animal; it's all up to you. As for hairstyle, keep it easy, yet significant: voluminous white hair is a nice example.
Queen Of Horror With Long Black Hair
Source: frecklesfairychest via Instagram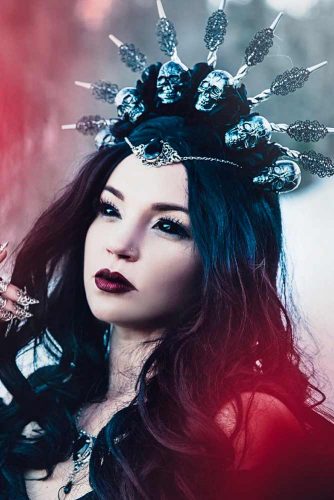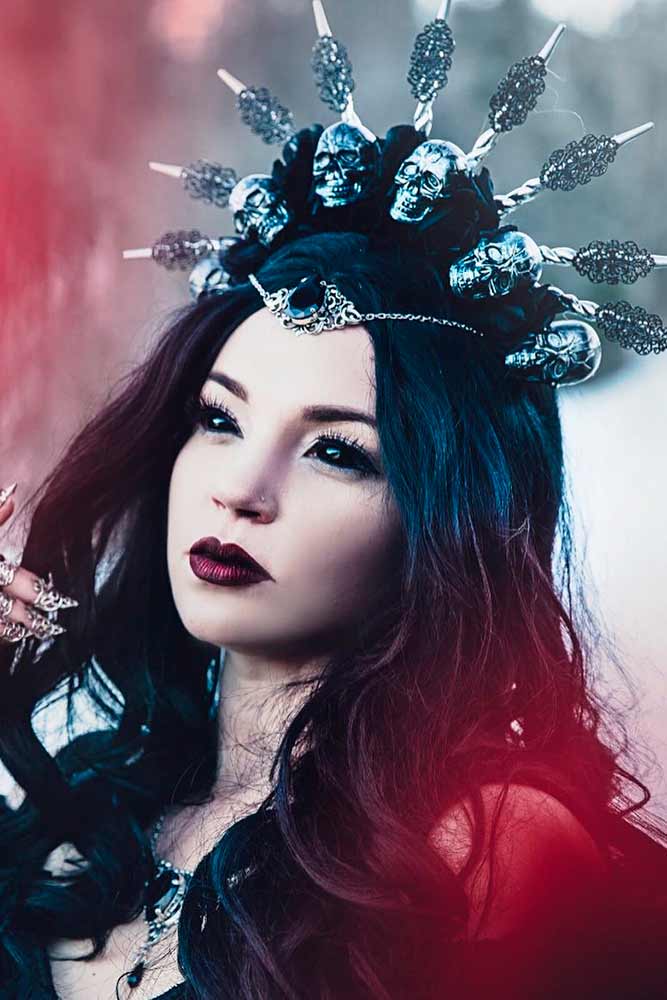 Nothing works better for truly scary looks than wavy Halloween hairstyles for long hair that are colored jet black. If the cute side of this evening doesn't appeal to you, you can go for something more dramatic than cat, unicorn, and clown ideas. A horror queen look with gothic accessories and deeply dark, shiny waves, is the best way to challenge all those pretty girls!
Creepy Witch With Silver Curly Hair
Source: frecklesfairychest via Instagram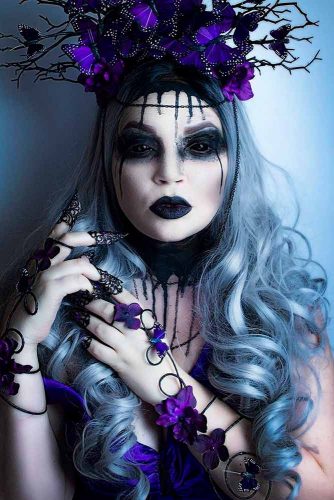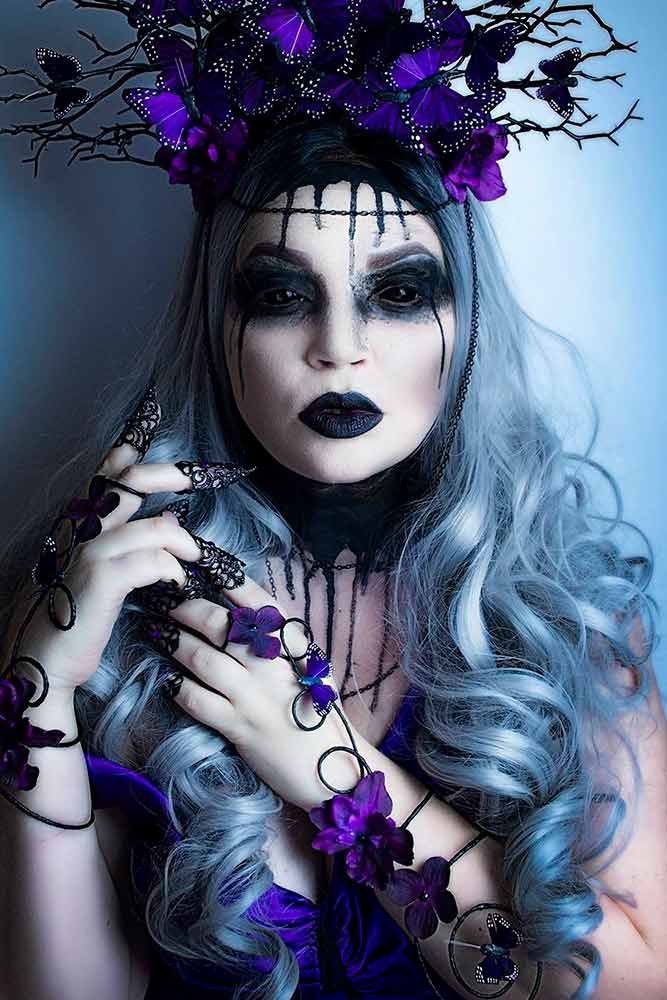 Not all the witches wear torn clothes and ride on the bloom; some witches can put a spell on you with just one fascinating, stylish glance. Those who go for creepy looks with lots of dark colors in their makeups should give silver hair a shot: it will nicely accentuate your cold mood.
Main photo by Jessikapetten