In our women's world, there is an unwritten law that every self-respecting woman impeccably follows: when it comes to special occasions, formal hairstyles are something we should pay close attention to. Yes, we know how it's important for women to feel that they look perfect, and you know that being unique among other girls is quite a complicated task.
To be more exact, it was complicated until this very moment. Your long-awaited special occasion is just around the corner and you'd like to find some easy-to-do formal hairstyles? You are in the right place, girl. We are here to show you the latest formal hairstyle trends: updos, downdos, half updos just choose one that is to your taste. And it really doesn't matter what hair type you have, we prepared ideas that will suit any girl.
Your special occasion is a splendid opportunity to show how beautiful you are. Let's see how you can do that!
Trendy Ponytail For Stylish Girls
When girls are looking for prom hairstyles or hairdo for graduation day sometimes they tend to choose the most complicated ones.
We just want you to know that a formal hairstyle that takes hours to be done is not the only thing that can make your prom night perfect. A truly good way of showing off your beauty is to focus on it, not to draw people's attention with your poofy hair. Never forget that some familiar hairstyles can be the best to try for your special occasion.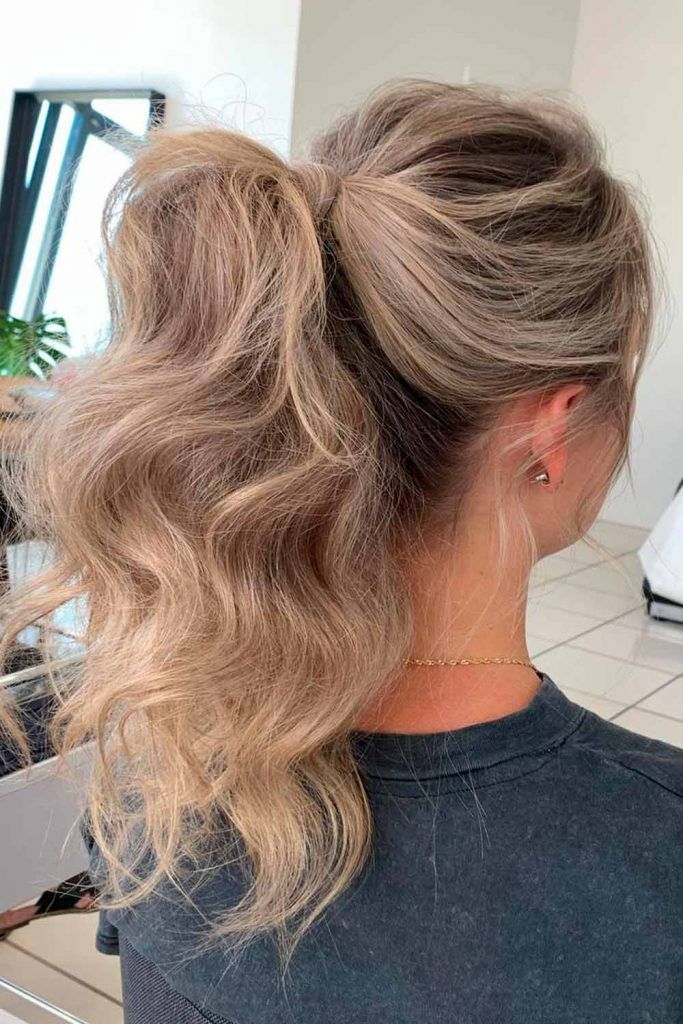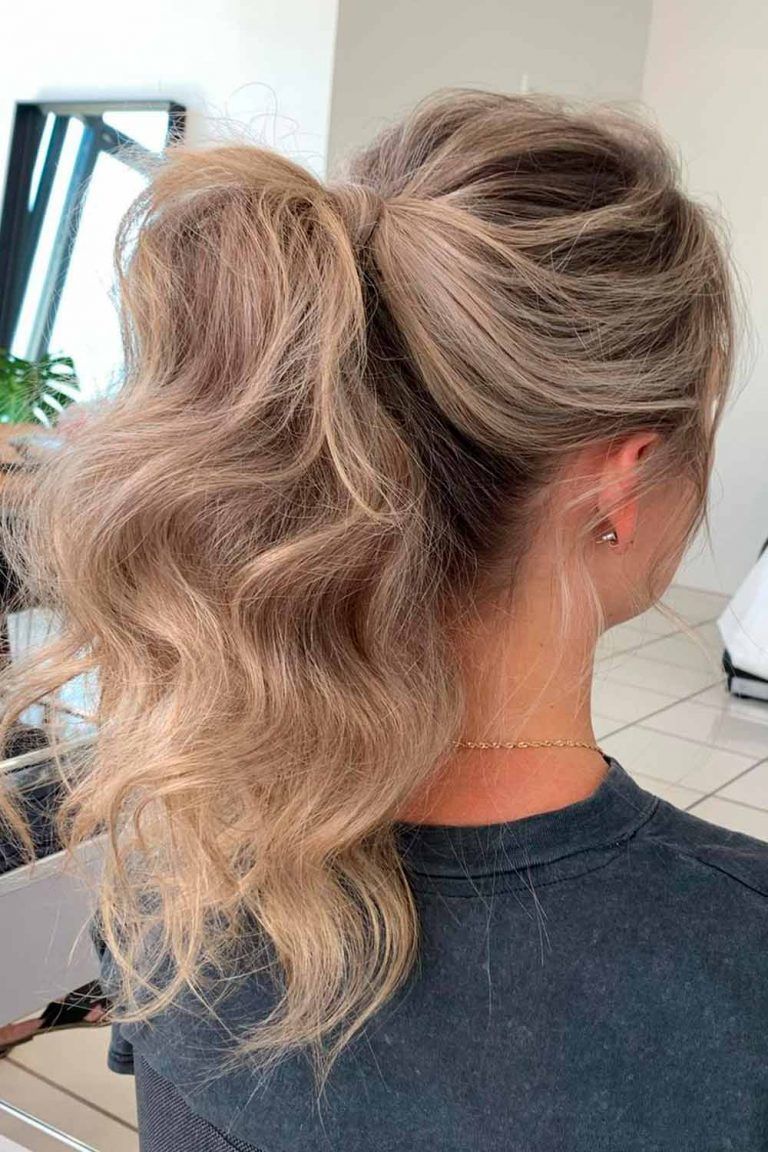 Credit photo: instagram.com/rachaelharris_hairmakeupbeauty
Credit photo: instagram.com/karinaupdo
So, let's talk about ponytails. Do you know why are they so trendy? They can both adorn your exquisite look and focus on your beautiful face. In other words, even though it complements your formal look, it doesn't hide your natural beauty. Open your beautiful face! This is the first thing that people will see, make this moment unforgettable: get yourself a formal ponytail.
A voluminous wavy ponytail or a cute braided ponytail, there are so many variations for you! Look at these pics, have you ever seen that gorgeous ponytails? Bring one of these ideas to life and you'll have all eyes on you, we promise.
Elegant French Twist For Wedding
Everything that associates with weddings gives us a feeling of eternal happiness, and wedding hairstyles> are not an exception. The wedding day is the most significant day in our life, so no wonder that we can spend hours searching for the best dress, the freshest flowers, and the tastiest cake.
Needless to say, wedding moments are the ones to remember that's why everything must be on point. You got your wonderful dress, got your tender veil, what about your hairstyle? It's so hard to choose a hairstyle that will suit your wedding look, so let us help you.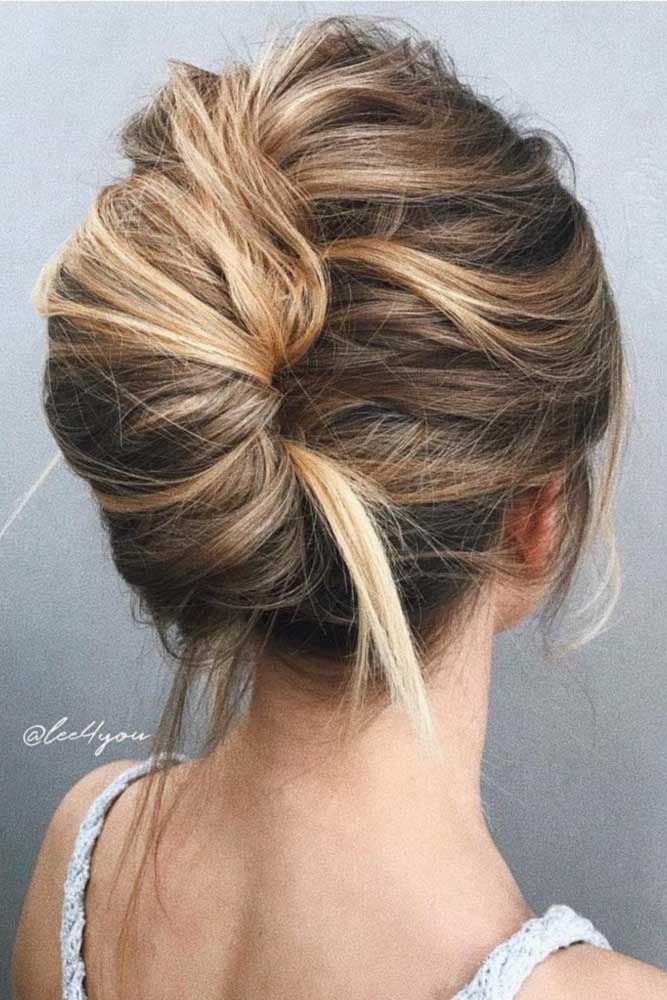 Credit photo: instagram.com/lee4you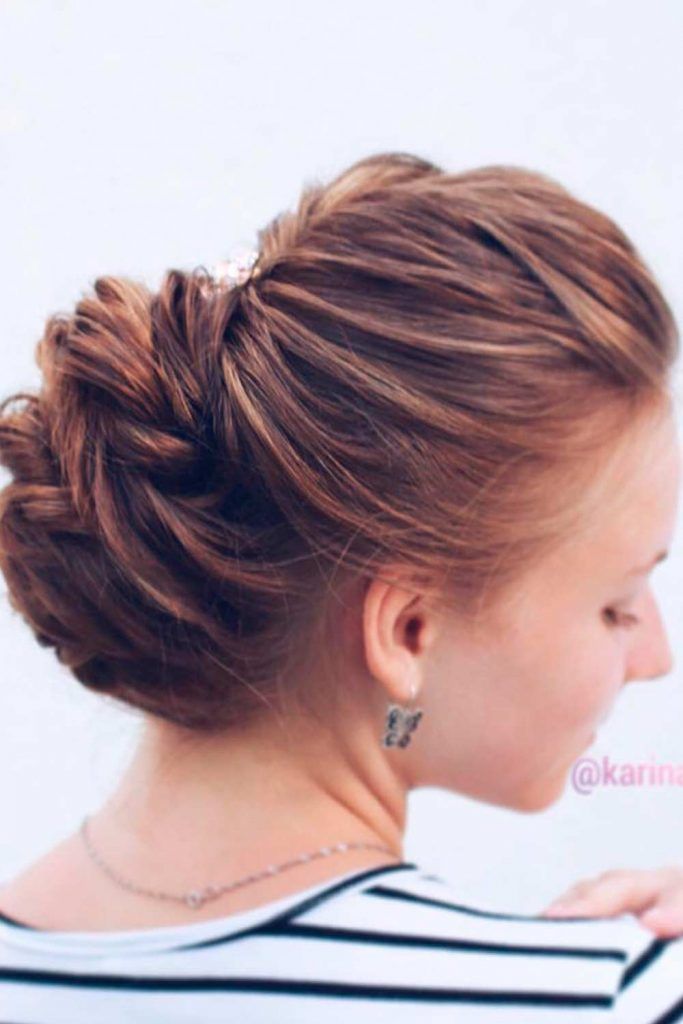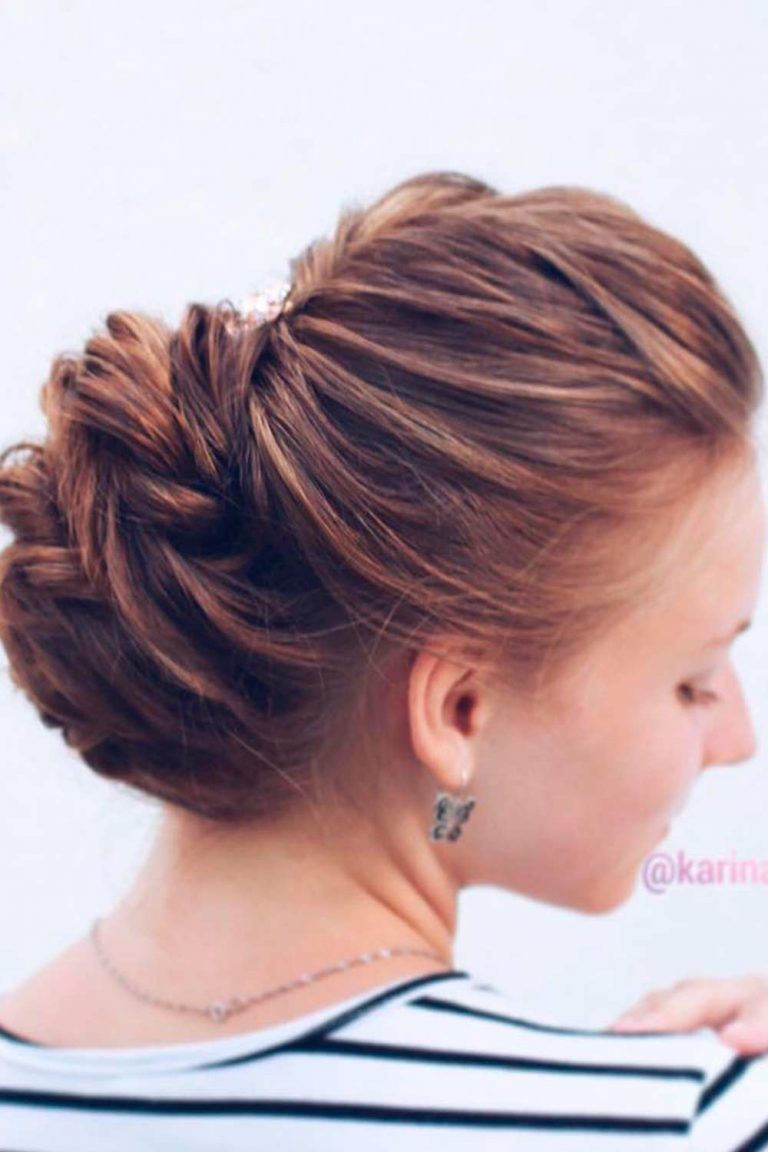 Credit photo: instagram.com/karinaupdo
A little secret for a bride: updos are the essentials. Let's just consider what makes a braid look as beautiful as never before: her elegant dress keeps her tiny shoulders open, and her clavicles are revealed in the most adorable way. And you know what? A French twist will never hide this beauty! You can opt for an accessorized updo to flaunt with your unbelievable femininity. This day is meant to show you are a woman, so don't forget to express how feminine you are.
Girly Half Up Half Down With Disobedient Waves
Now it's time to appreciate half up half downs! Loose hair has always attracted our attention, so if you are tired of searching for the best prom hairstyles for medium hair, half up half downs will be there for you. The best thing about this hairstyle is that it keeps the balance in your look. By the balance, we mean that it looks quite simple, yet very voluminous and elegant.
Credit photo: instagram.com/ashleyymari3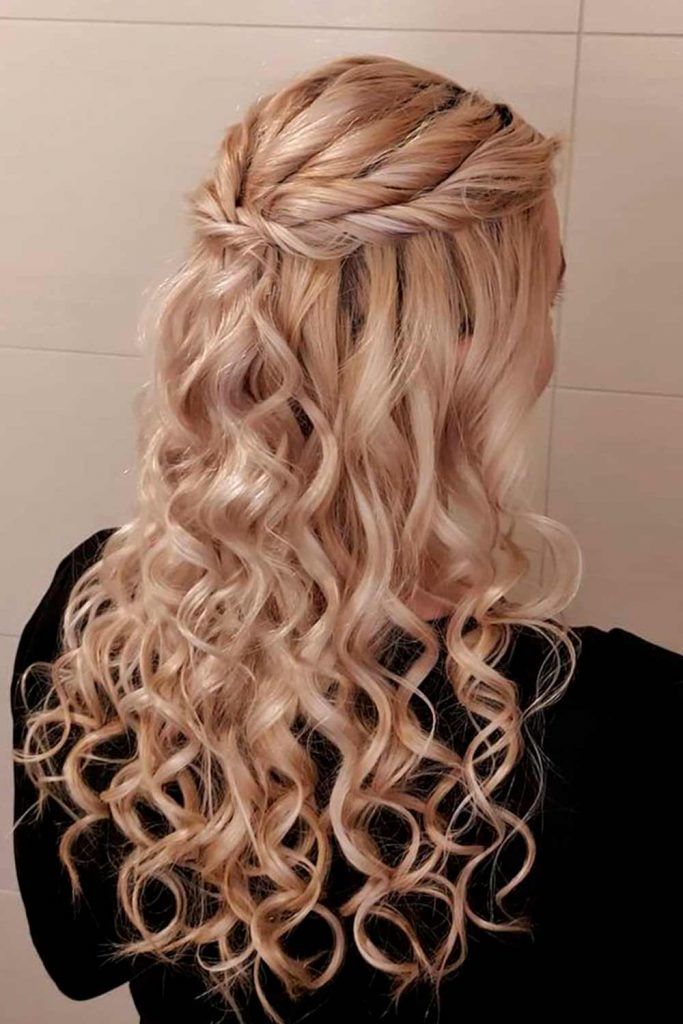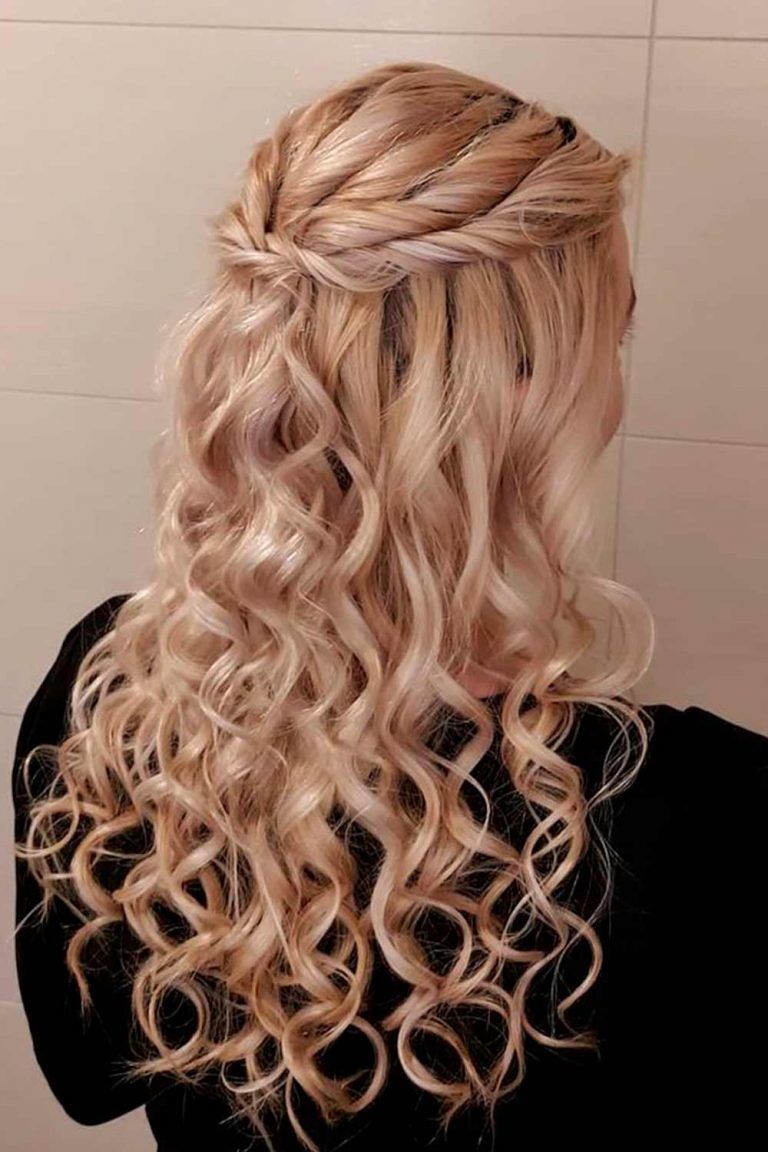 Credit photo: instagram.com/braidsbyfrida
If you are about to create a truly romantic look, waves will come in handy: look at these wavy half up half down ideas. Each one is just breathtaking, there's no way people won't fall in love with your look. How do you like the volume on the top of the head? Isn't that the way you want your hair to look at your prom night?
Gorgeous High Bun
A high bun, sounds awesome, right? The truth is, it looks as gorgeous as it sounds. So don't be surprised if you will be offered with a high bun when you ask your hairstylist about what can be done to your hair.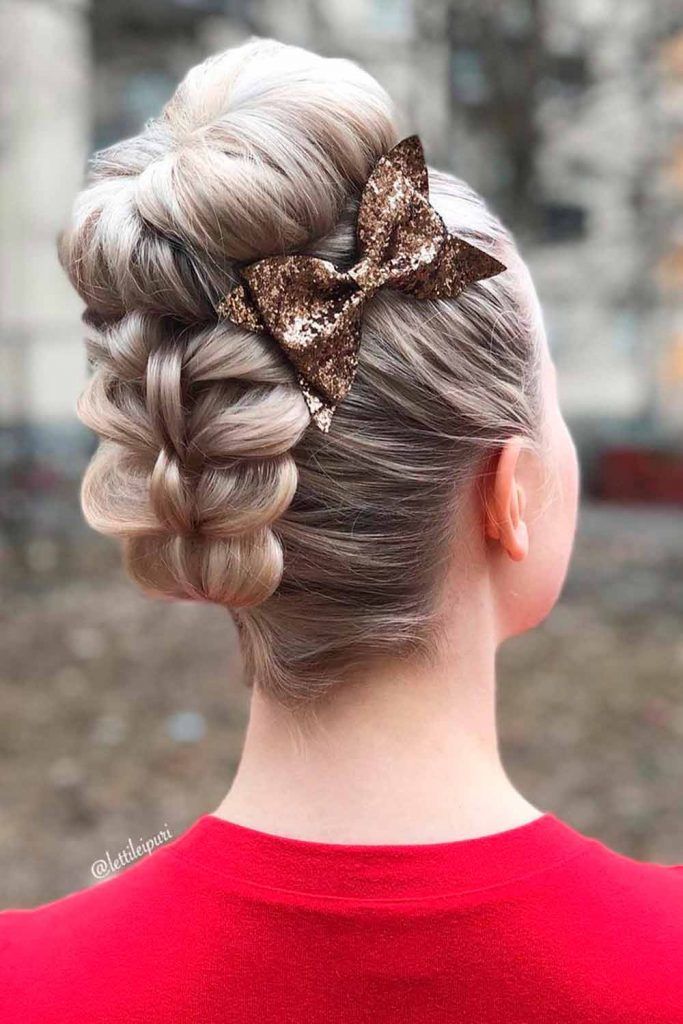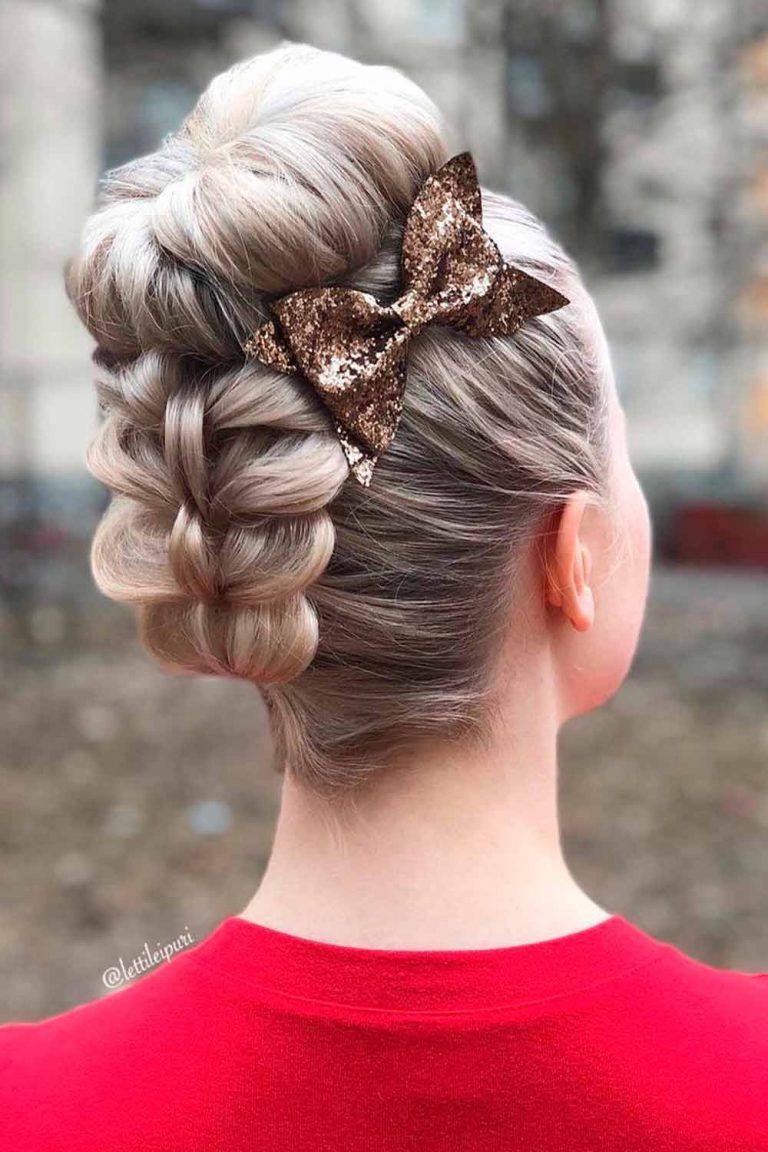 Credit photo: instagram.com/lettileipuri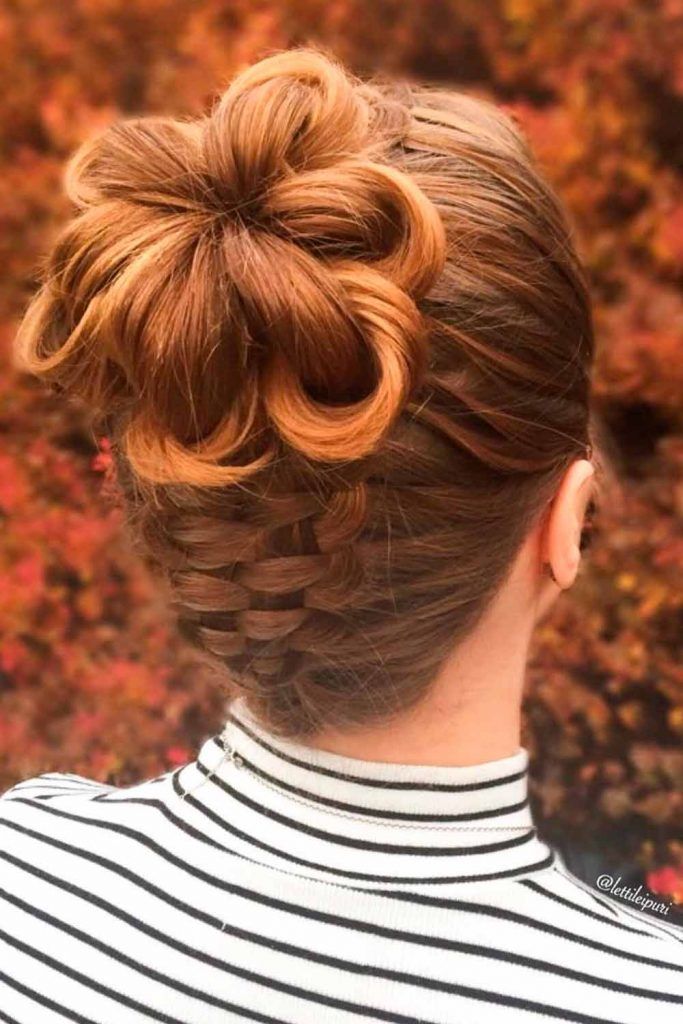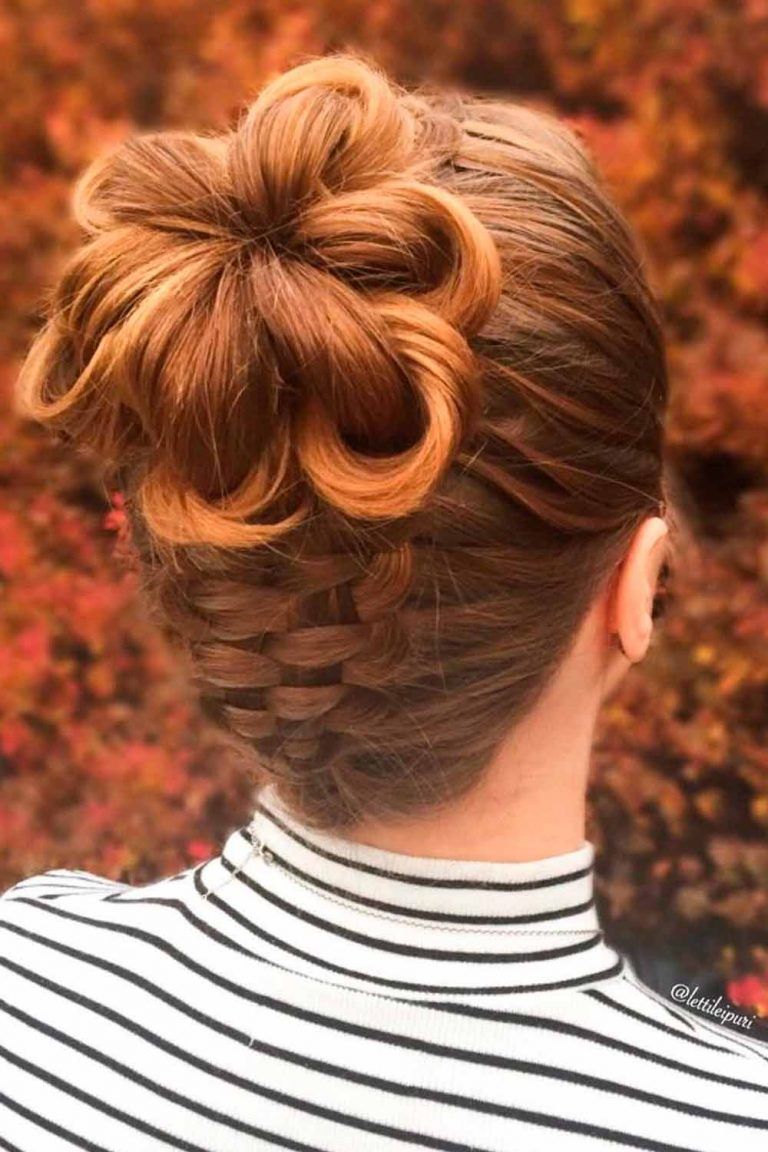 Credit photo: instagram.com/lettileipuri
It looks adorable on fine hair, but girls with thin hair are in luck too: a high bun means a high volume bun. Volume is essential for any hairstyle and any hair type, so what are you waiting for? Formal easy hairstyles for medium hair have never been so charming. Give it a try to show everyone that you are a woman of good taste.
Fancy Updos For Modern Girls
Some girls with short hair think that there is nothing to do with their hair length. Don't get disappointed: these ideas will make you remember that short hair doesn't mean limitations in choice. Plus, there are so many amazing formal hairstyles for short hair that can make you want to keep this length forever.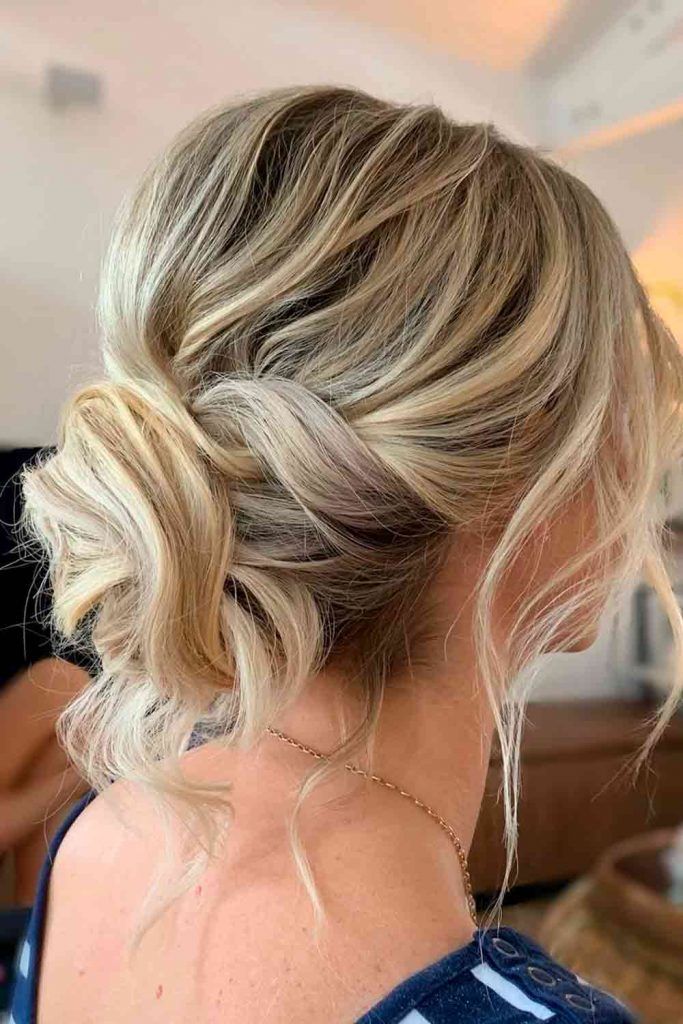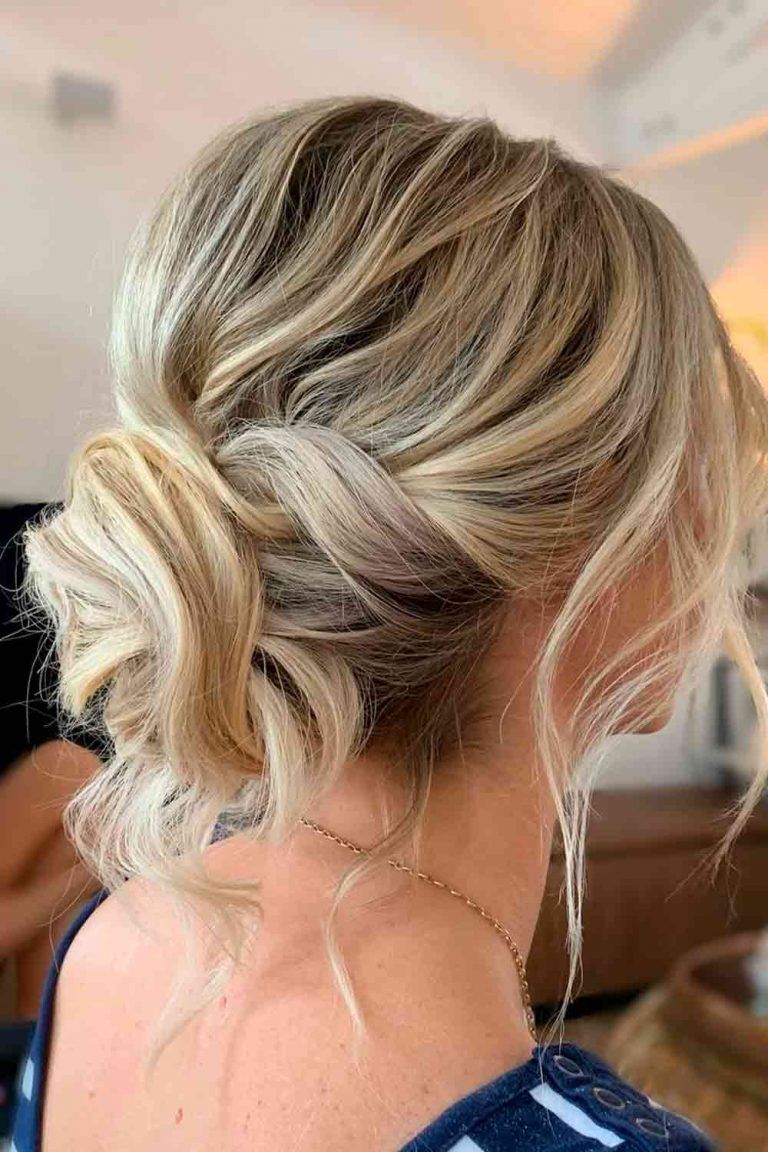 Credit photo: instagram.com/rachaelharris_hairmakeupbeauty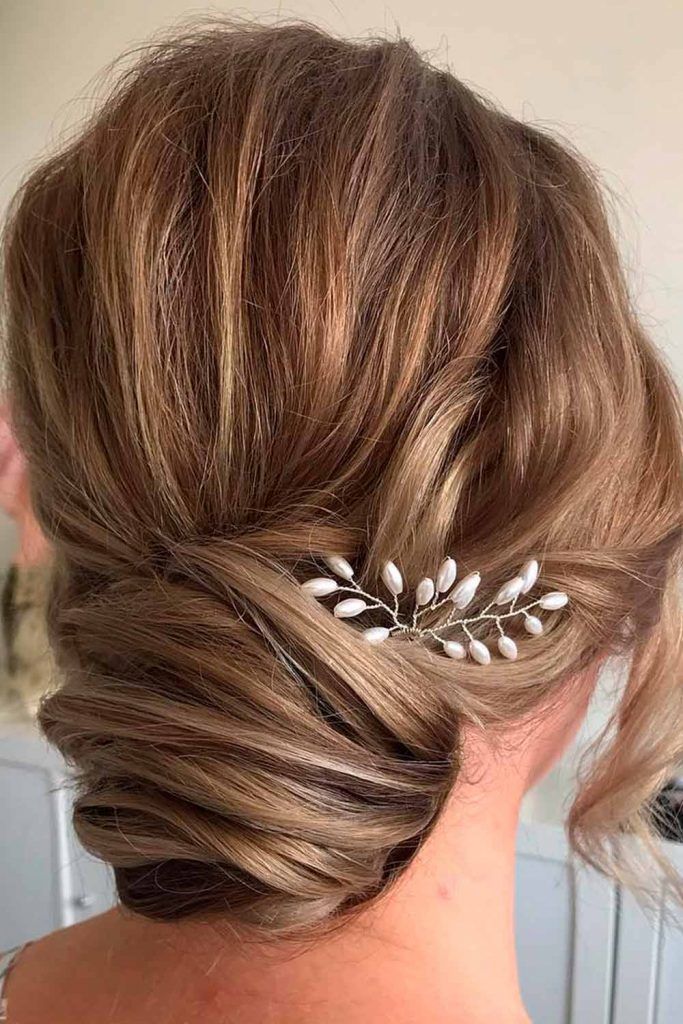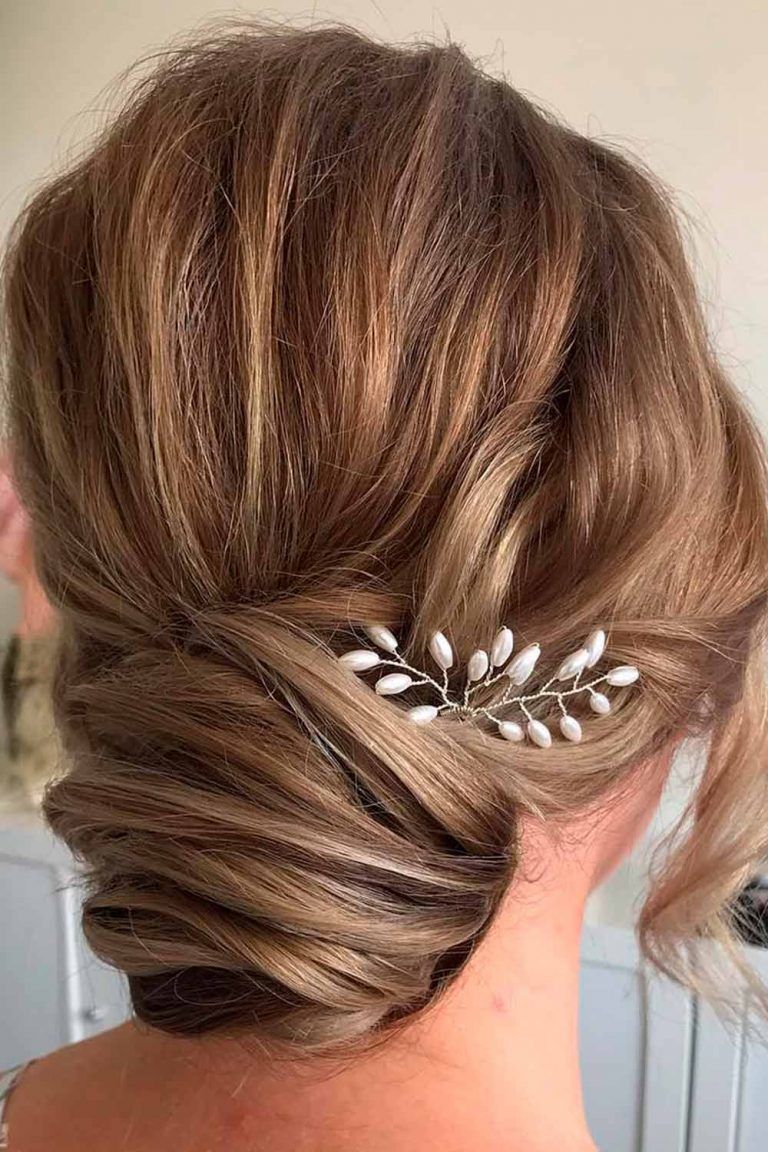 Credit photo: instagram.com/rachaelharris_hairmakeupbeauty
Don't be shy to add some mess to your hairstyle: it will both hide short strands and add some volume to your hair. Sometimes our thin hair lets us down, but don't panic. Ask your hairstylist for a relaxed updo to forget about this trouble. Whether you are a bridesmaid or a braid herself, one of these fancy hairdos for short hair can complement your look in a stunning way.
Hollywood Waves To Embrace Your Beauty
Here comes the so much popular modern classic. Let's be honest: you've been waiting for the upcoming prom night just to finally try out these stunning Hollywood waves. Yes, the time has come. It's time to let one of the most beautiful down hairstyles for prom embellish your night. This Hollywood look is all about simplicity. Simple doesn't mean plain-looking, remember?
Credit photo: instagram.com/tomica.hairskinbrowco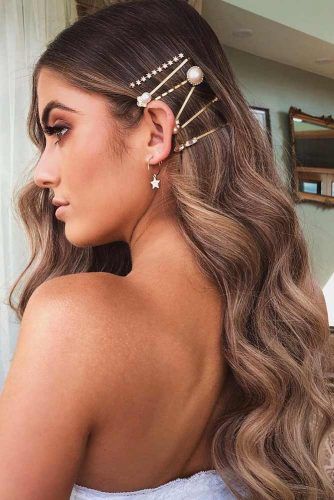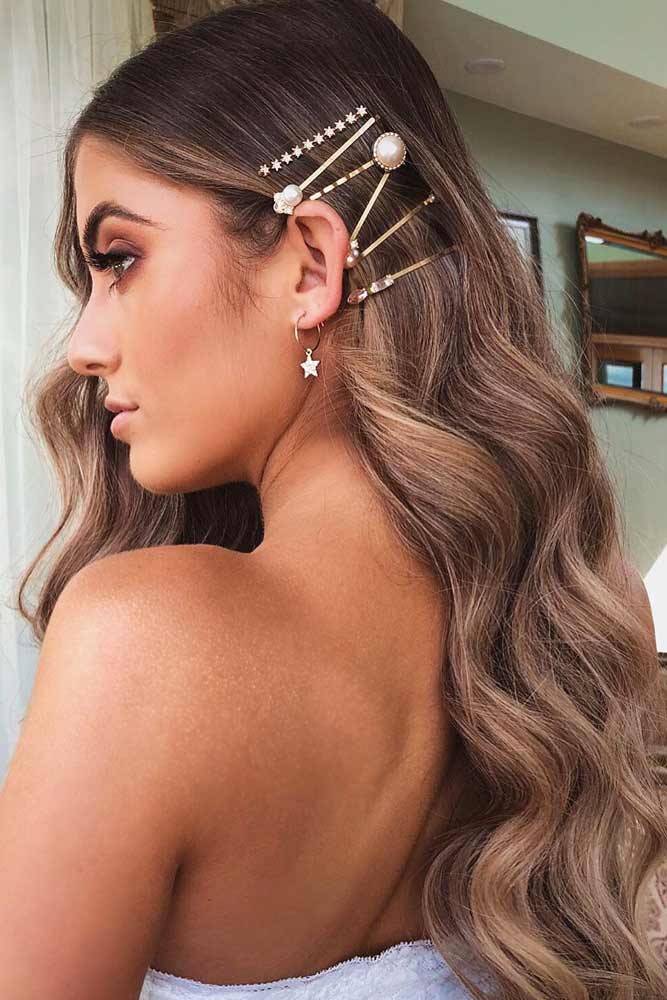 If you have a long, fine hair, we don't see any reasons why not getting such an incredible look. Simplicity never fails, so your silky Hollywood waves can beautify any formal occasion. Look at the pics: the thing you will love about these formal hairstyles is that they can be accompanied by any hair accessories you want. You can create your own classy look, it's all up to your imagination.
Easy Low Bun For A Stunning Look
The first date is the day when all we want is to make a good impression. And there's no need to explain why a hairstyle is an important part of our look. Complex hairstyles can be just too much, so we recommend you to discover these cute updos for short hair you can easily create yourself.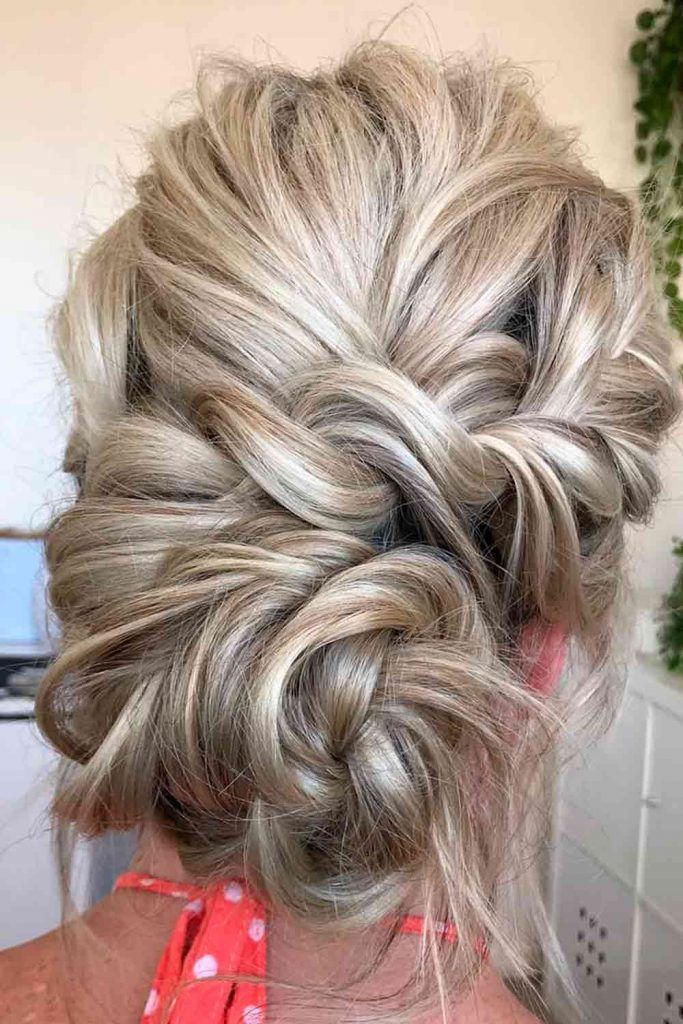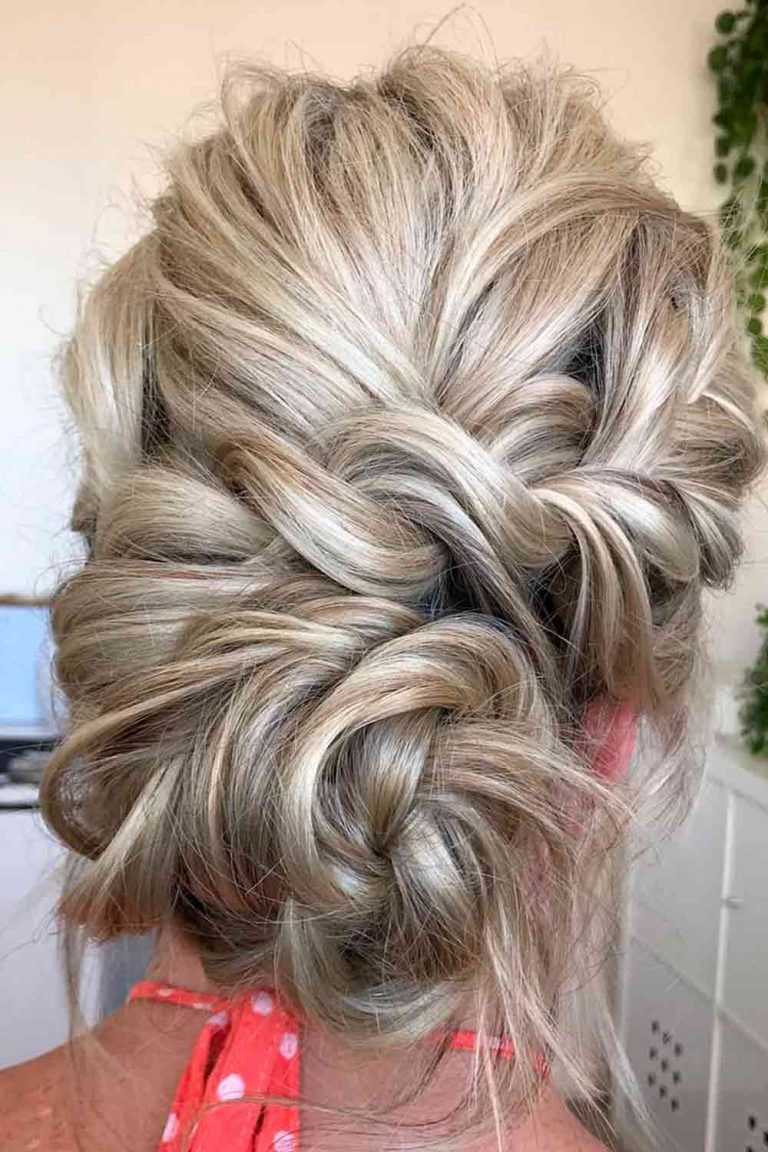 Credit photo: instagram.com/rachaelharris_hairmakeupbeauty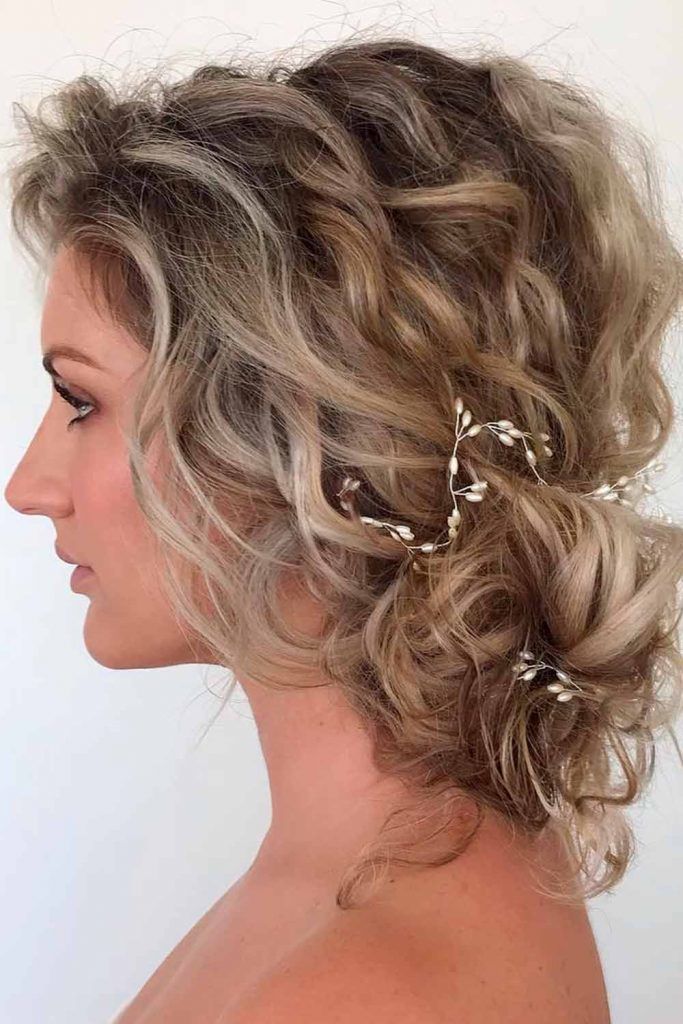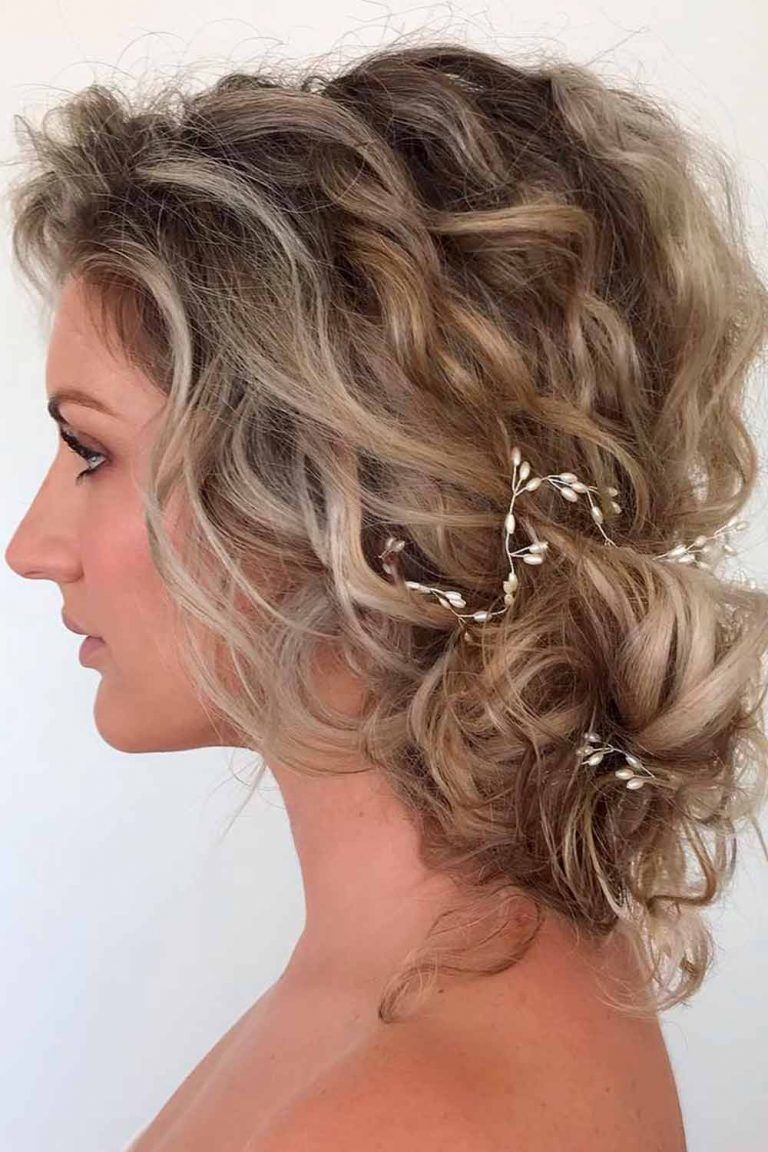 Credit photo: instagram.com/rachaelharris_hairmakeupbeauty
If you want to show that you're romantic at heart, try the twisted bun. It looks very gentle and delicate, especially when it's framed with loose curls. Such a lovely hairstyle can show what kind of person you are, and that's why we all love twisted buns.
Braided Updos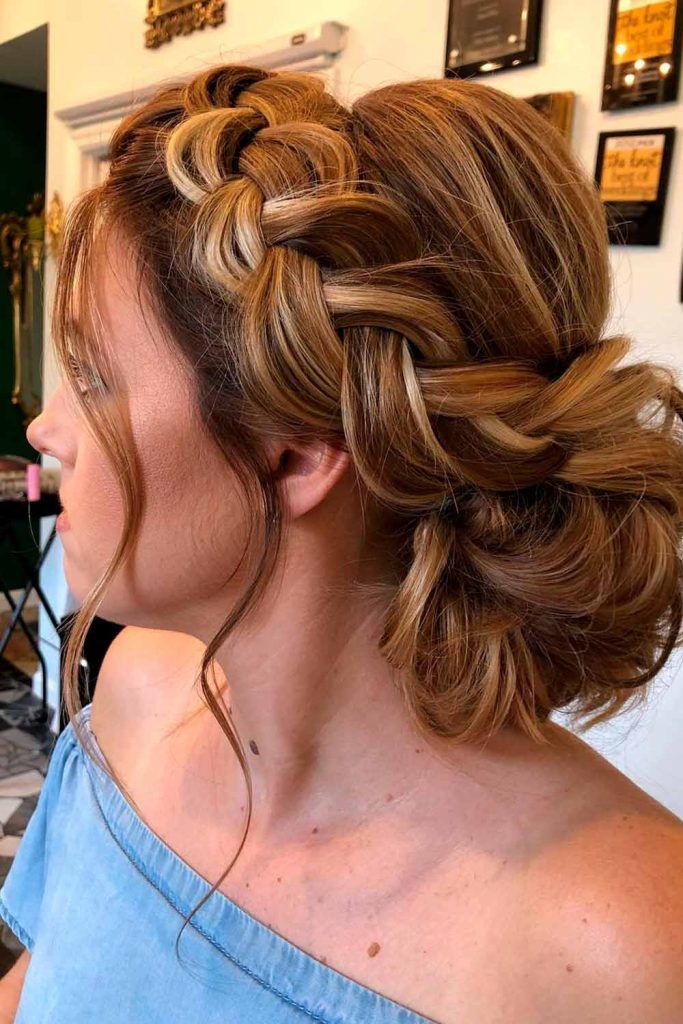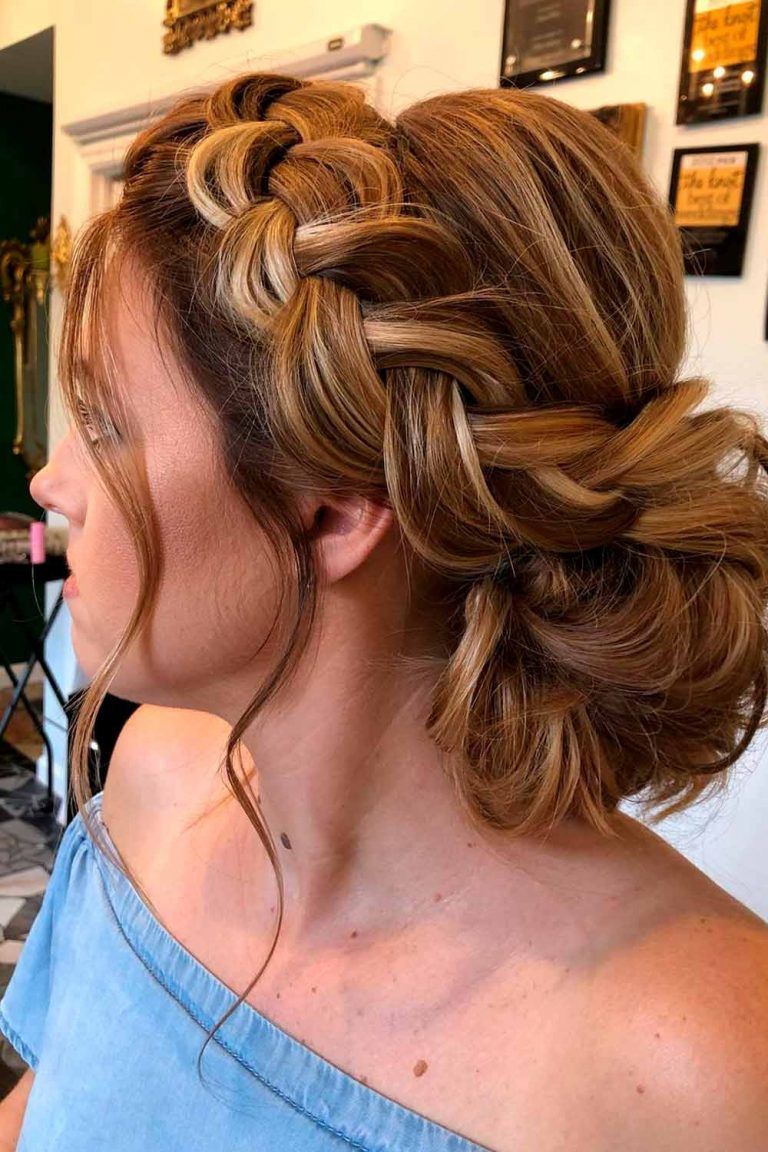 Credit photo: instagram.com/irinabilka_hairandmakeup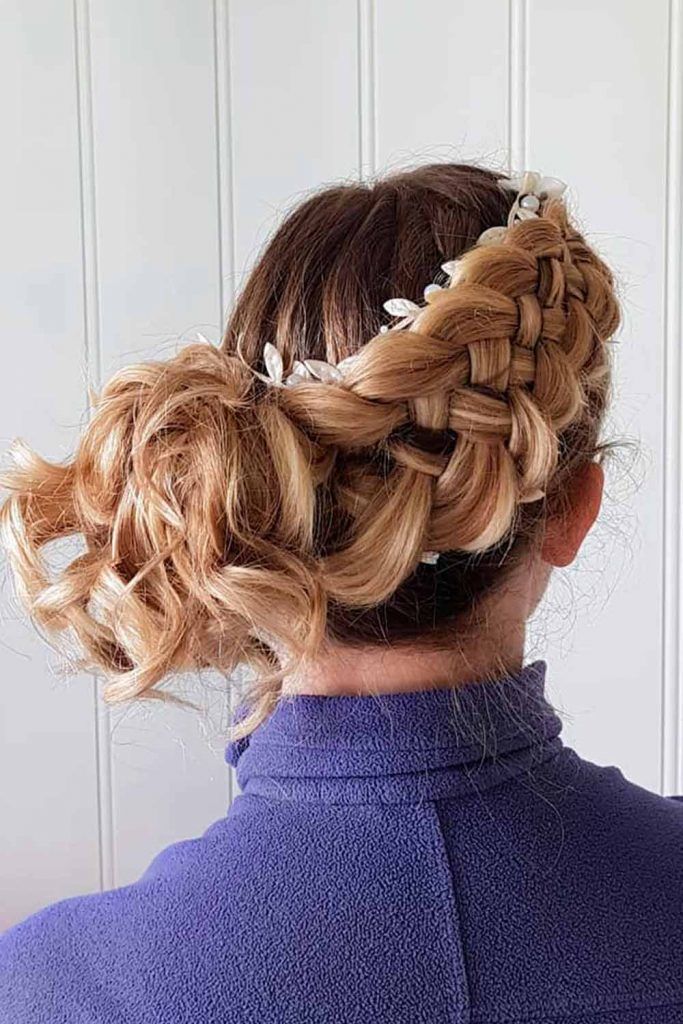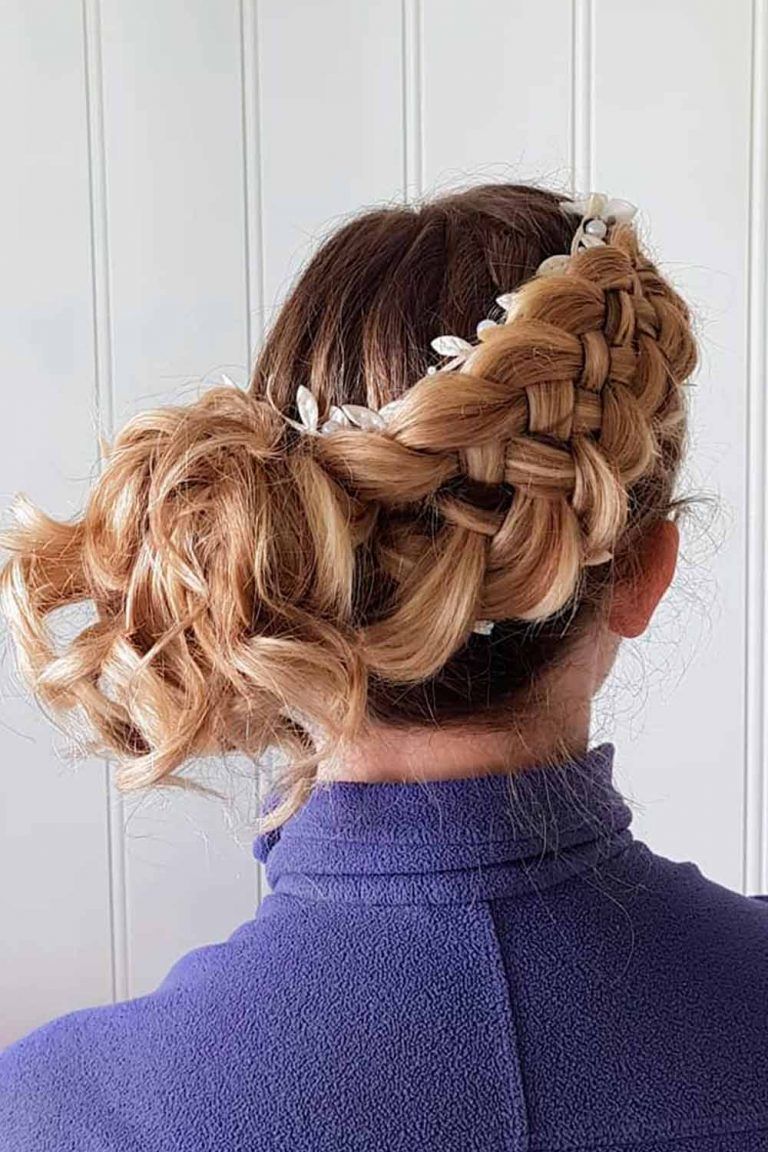 Credit photo: instagram.com/braidsbyfrida
Wise women know that there are no better hair accessories than those made of hair. In other words, nothing can compare to braids when it comes to individualizing an updo. Since there are a lot of braiding techniques you can play around with, there's no way your hairdo won't look unique.
It can be a full vertical braid done on the crown, a side braid embellishing the hairstyle with its tight texture or a loose braid running along the side. Bottom line? Braids make all hairstyles move to the next level.
Now you see that there are so many ways of showing off your beauty, which one would you choose? Never hesitate to be noticed, listen to your heart and make one of these ideas come to life!
FAQ: Formal Hairstyles
How should I do my hair for formal?
Pull your hair into a ponytail that hangs down your back or to the side, or just wear it smooth and straight. Make a low or high bun with your prom hair. Curling irons, foam rollers or flat irons can all be used to curl or wave your straight hair.
How do you curl your hair for a formal event?
Try to curl your hair in portions towards your face with a one-inch barrel iron. Once each piece is curled, use a duckbill hair clip to fix the curl to your head. Let your curls cool before repeating the procedure with the rest of your hair. Take away the hair clips once the curls have cooled and brush them out to get smooth, elegant waves.
Was this article helpful?