Graduation hairstyles that you will see today are your presents for being a good student! Whether you're going to say goodbye to your high school or it's time to forget about college routine, the graduation time is truly troublesome for everyone. There's no a girl who doesn't want to be on point this significant day, and we are here to help you to reach perfection in your big-day look.
Do you want to look as stylish as never before at your prom night? Here you will find lots of inspiring hair ideas for your both graduation day and the long-awaited prom. Make this day special with your unique look. Let's go!
Wavy Graduation Hairstyle For Long Hair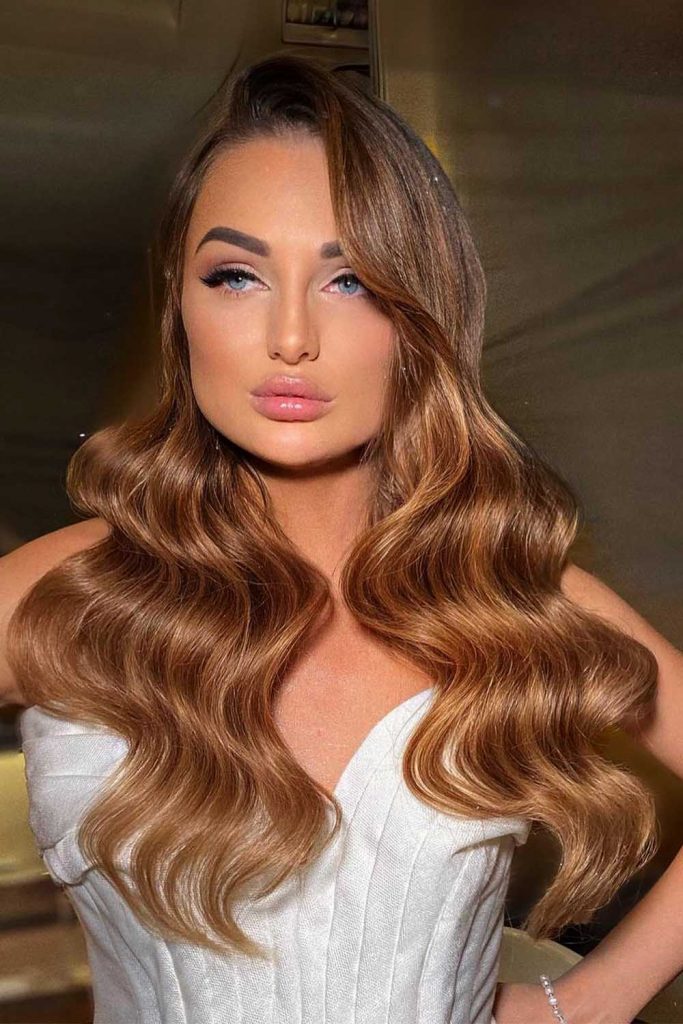 Source: elstile via Instagram
There's one simple idea that will come in handy for your graduation day and prom night. Yes, the girls' classic loose curls will never go out of style. They show off the beauty of your hair, adding some movement and volume to it. Your graduation cap will look awesome with such a hairstyle. Plus, this versatile hairdo will also perfectly complement your prom dress. Don't forget that your front locks can frame your face so that you won't feel insecure about your round shape.
Textured Low Ponytail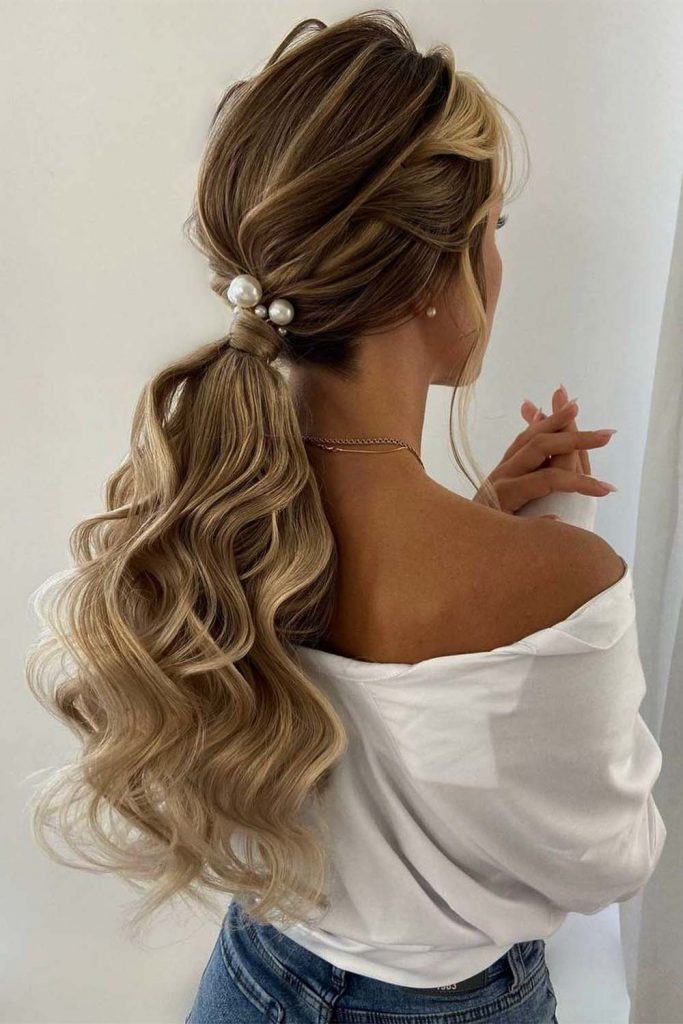 Source: elstile via Instagram
It doesn't matter if you want to wear a ponytail for the official part of this day or you want it to adorn your prom look, this idea is the twofer you are looking for. Once you style your hair low, there will be a perfect place for your cap. A textured wavy ponytail is a voluminous romantic hairstyle that you can wear to rock your big day with a delicate, elegant look.
Graduation Double Infinity Braid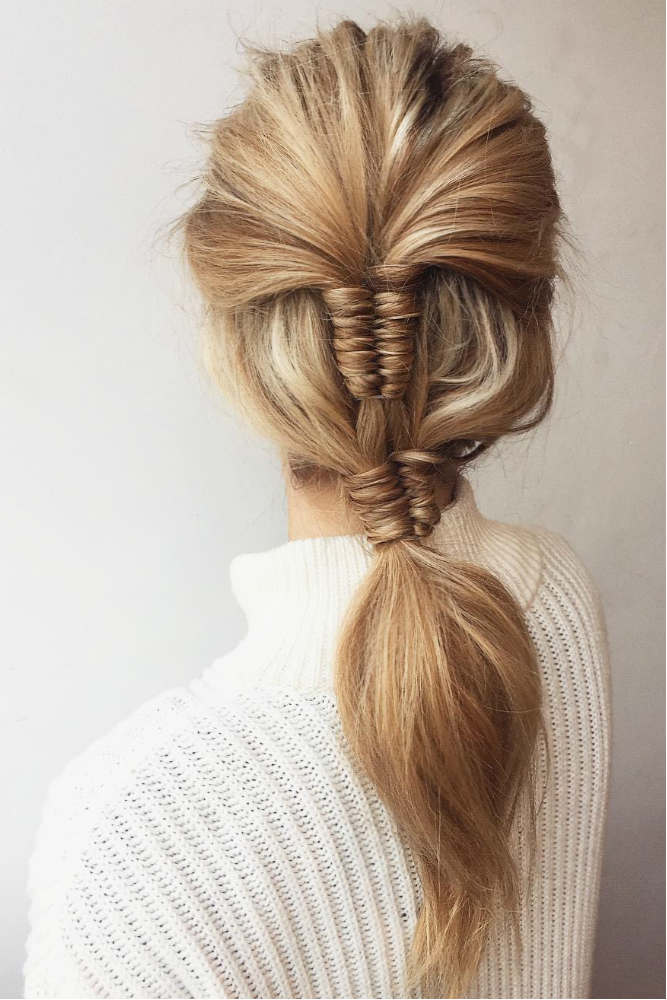 Source: michaelgrayhair via Instagram
Nothing can be more elegant than braids, we all know that. Such hairdos can keep your face open and let your imagination run wild, as the variety of braided styles is just infinite. The infinity braid is a good idea to sport at your graduation day: your locks won't bother your face and will look absolutely lovely under your cap.
Side Braided Graduation Hairstyle For Long Hair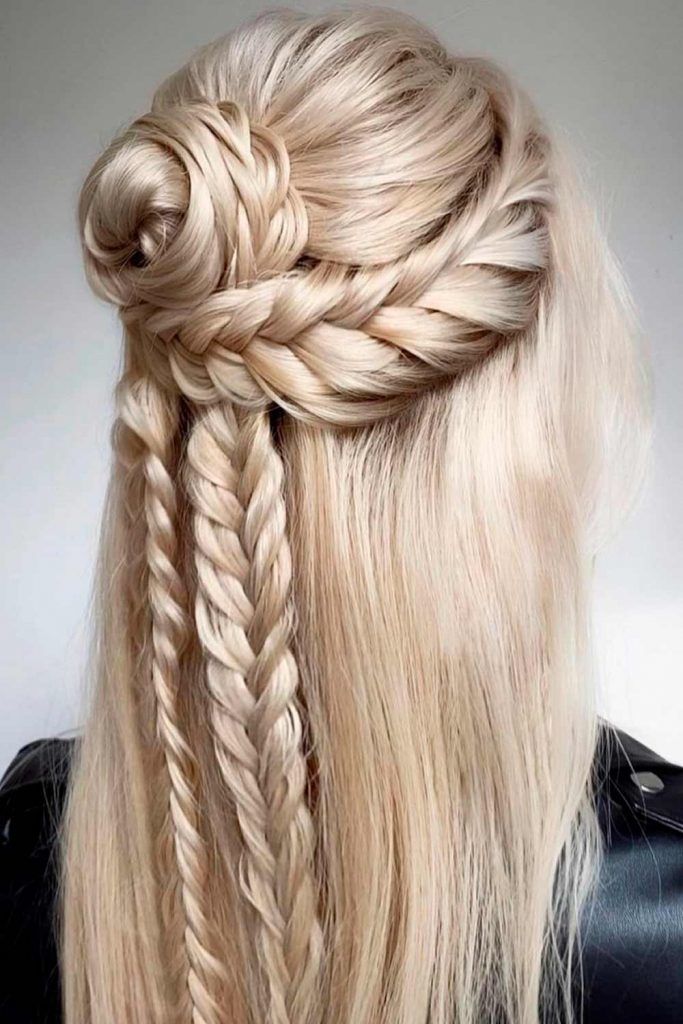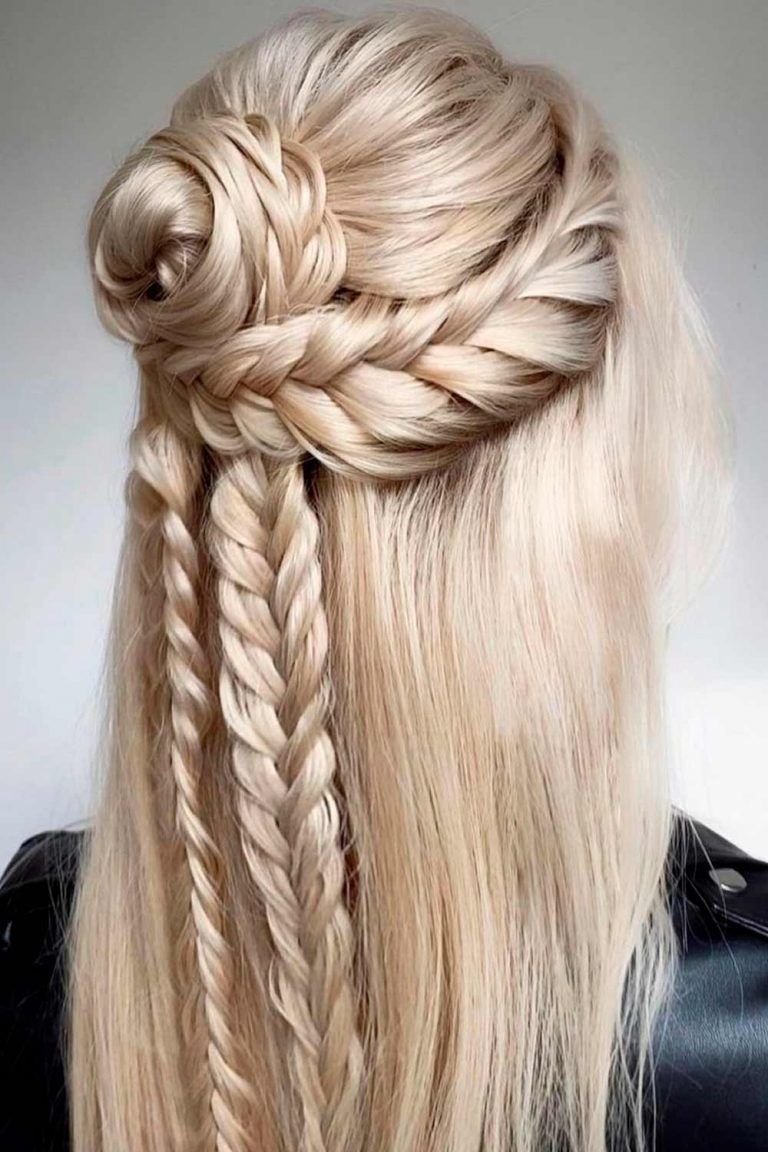 Source: lenabogucharskaya via Instagram
How do you like this side braided half-up-half-down hairdo? It looks so simple, yet absolutely stunning. If you want to keep it natural and effortless, you can bring this idea to life to adorn your special day. Side braid + long waves = amazing duo, and this pic is living proof.
Trendy Bubble Ponytail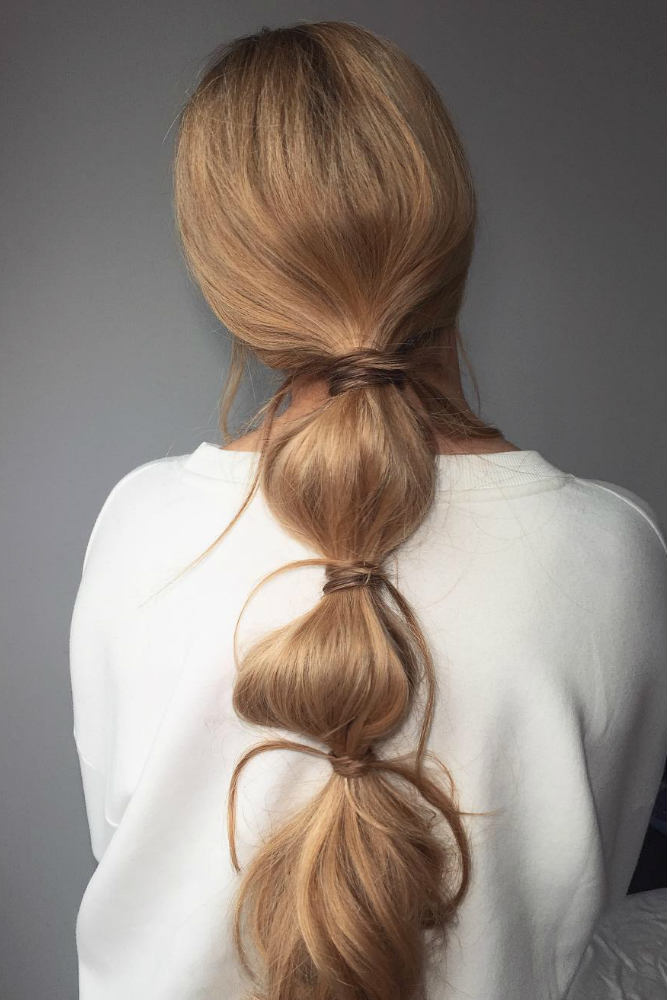 Source: michaelgrayhair via Instagram
It just so happens, the most trendy hairstyles are the easiest ones. You can see with your own eyes that this awesome hairdo is really easy to get. So, if you're looking for some easy graduation hairstyles, you won't find an idea easier than this one. It works well for girls with long hair, so don't pass it by if you're one of those.
Voluminous Loose Curls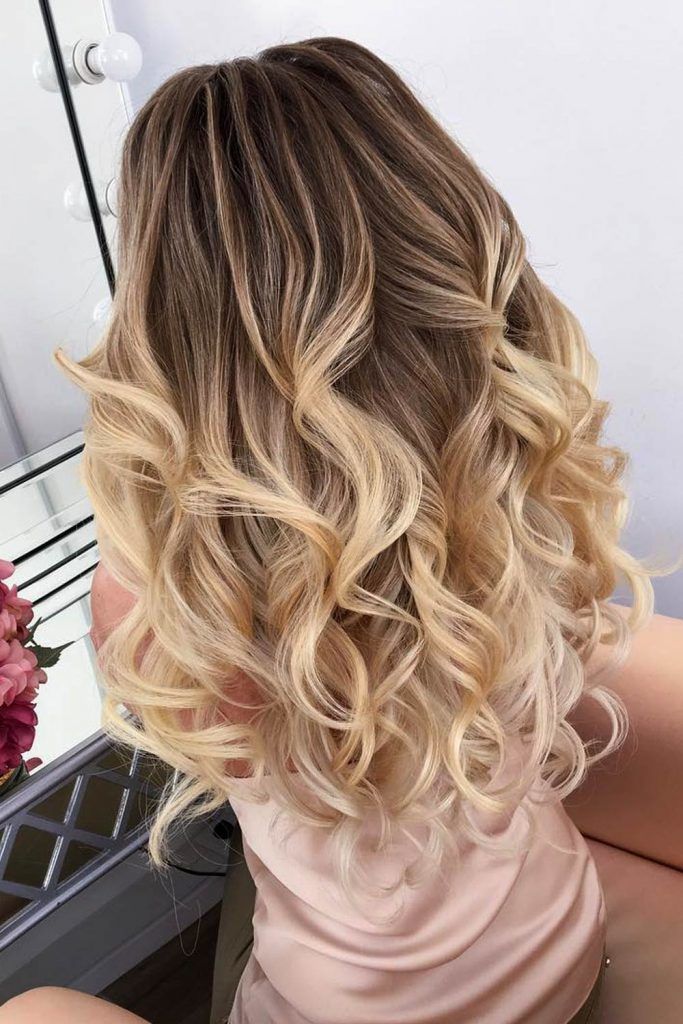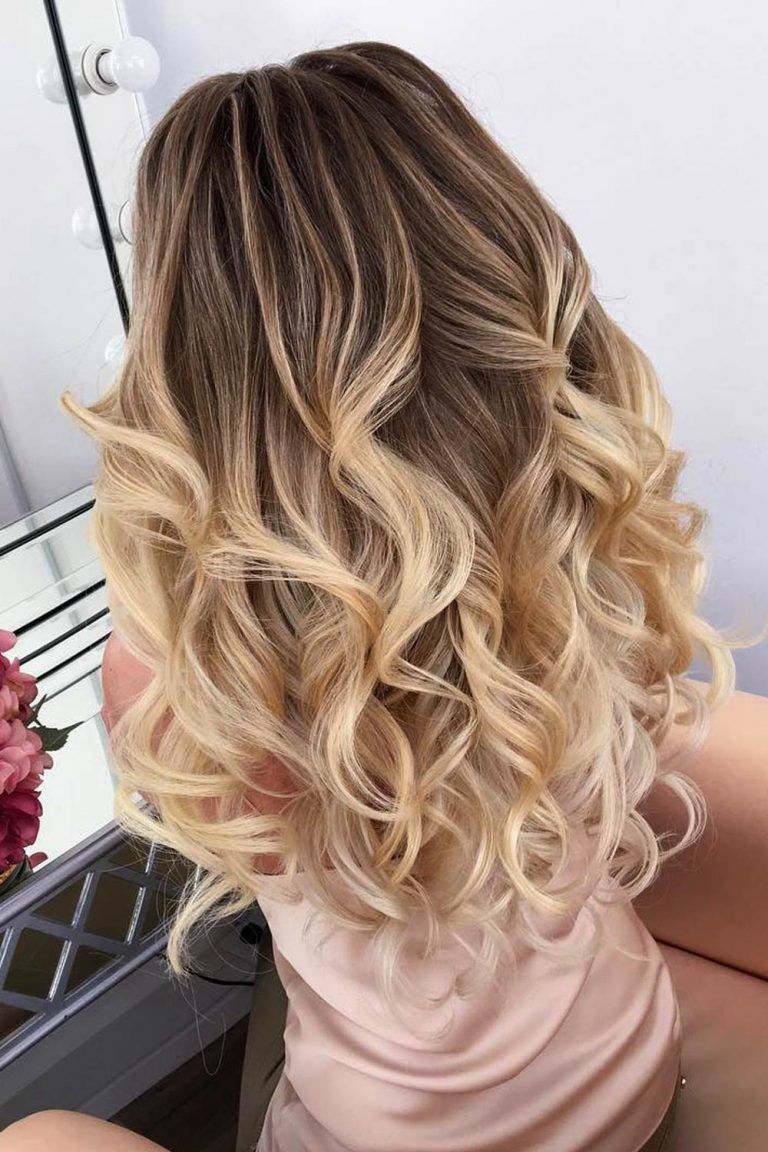 Source: elstile via Instagram
Some girls don't feel like spending a lot of time to get their hair done, while other ones get lost in search of a suitable hairstyle. Keep in mind that you should choose a hairdo based on your hair type and face shape. Women with big round faces usually opt for framing hairstyles, and if you have thin hair, you need a voluminous hairdo like this one. These voluminous curls seem to be one of the best graduation hairstyles for long hair, as they add the needed fullness to your hair.
Boho Vibes In Hair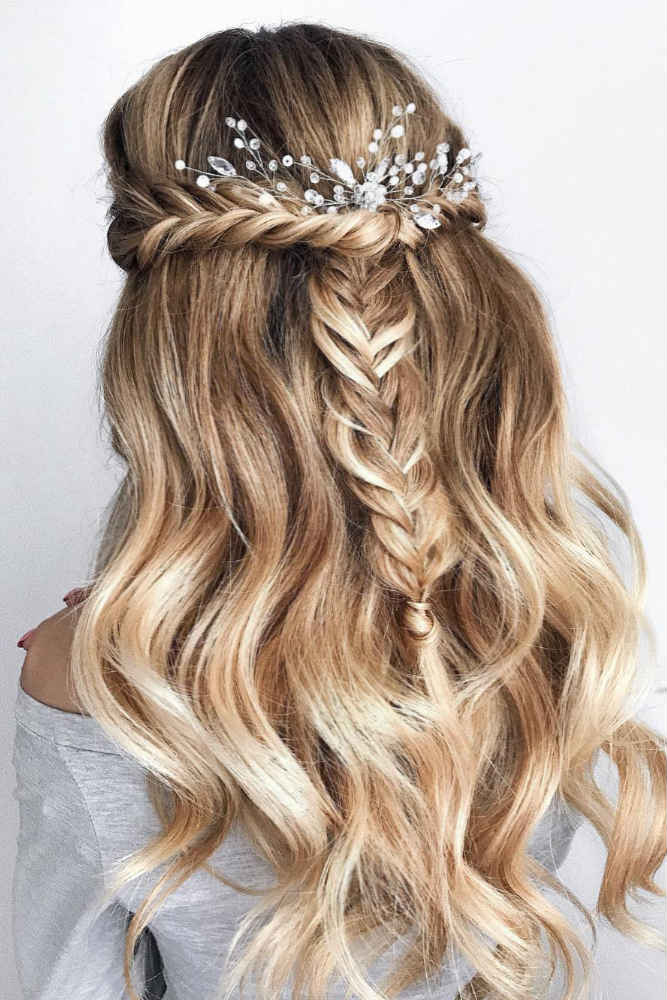 Source: samoylenko_makeup via Instagram
How about you to throw your cap in the air with some boho vibes in your hair? This youthful half-up half-down hairstyle gives a sense of liveliness and freedom, especially when it's paired with soft balayage highlights. To make your prom look unique, add some boho accessories right in your hairdo.
Low Bun For Elegant Ladies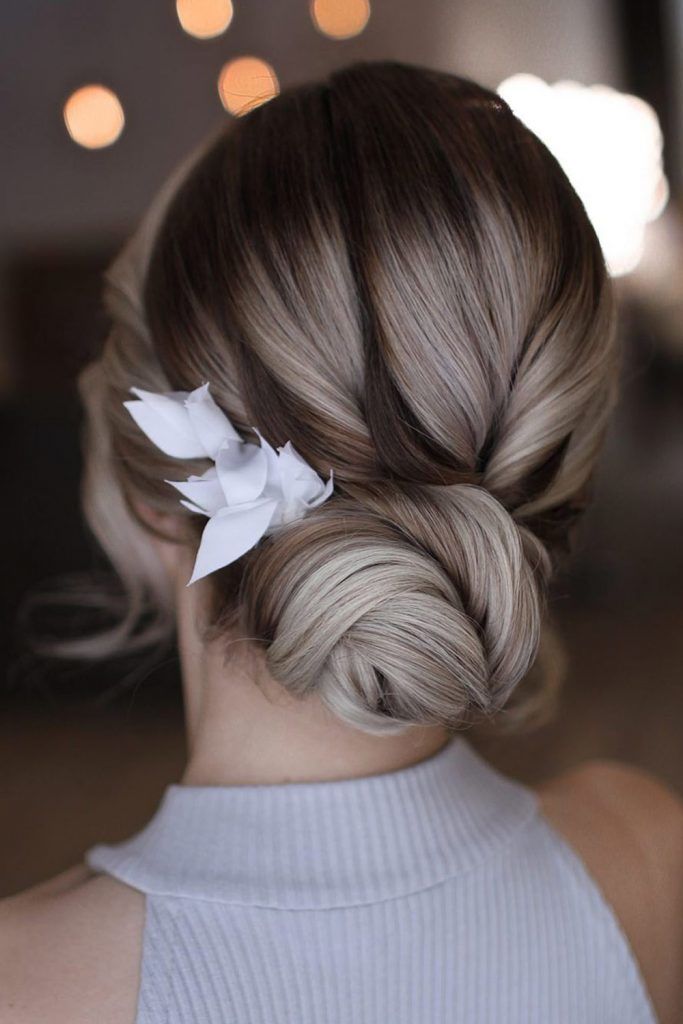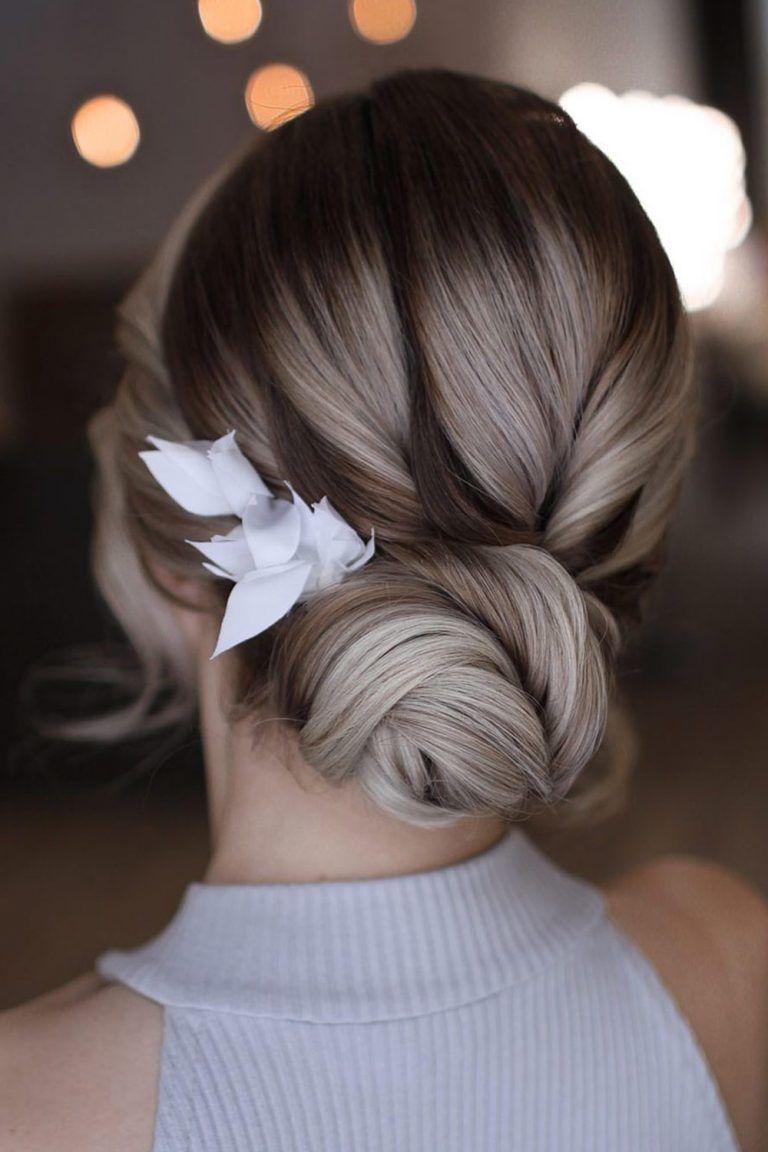 Source: xenia_stylist via Instagram
A prom without buns and braids is a night wasted, that's for sure. Wise girls know that the best way to add some elegance to their look is to get a bun. And when it's combined with French rope braids, it becomes the trendiest idea ever. Those who are about to find graduation hairstyles for medium hair, this style is a good choice, as there's a place for your cap to sit.
Bubble Braids For Fancy Look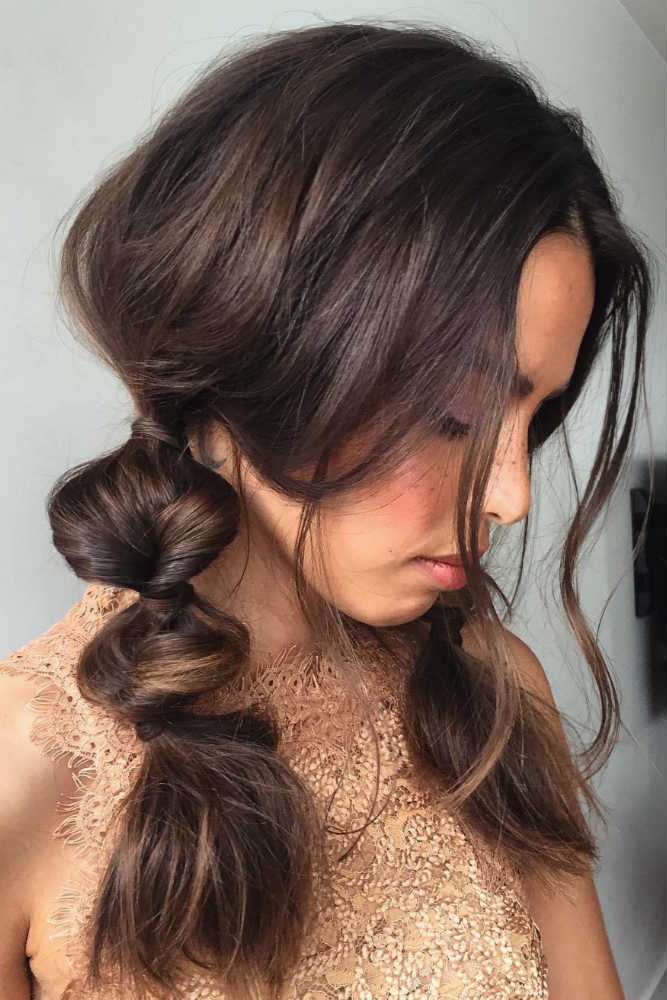 Source: michaelgrayhair via Instagram
Are you tired of all those common prom hairstyles? Well, this one is about to turn heads. Though bubble braids are not complicated, they create a fancy look that everybody would like to steal. Just imagine how awesome these cuties will look in a cap. Sounds cool, isn't that so?
Beautiful Half Up Half Down For Long Hair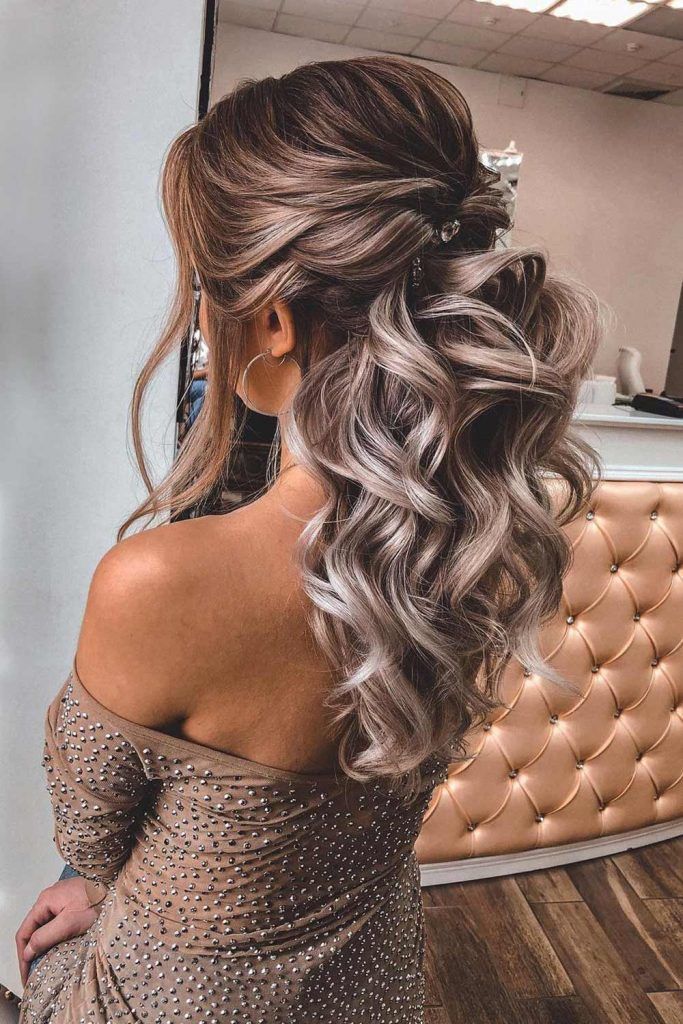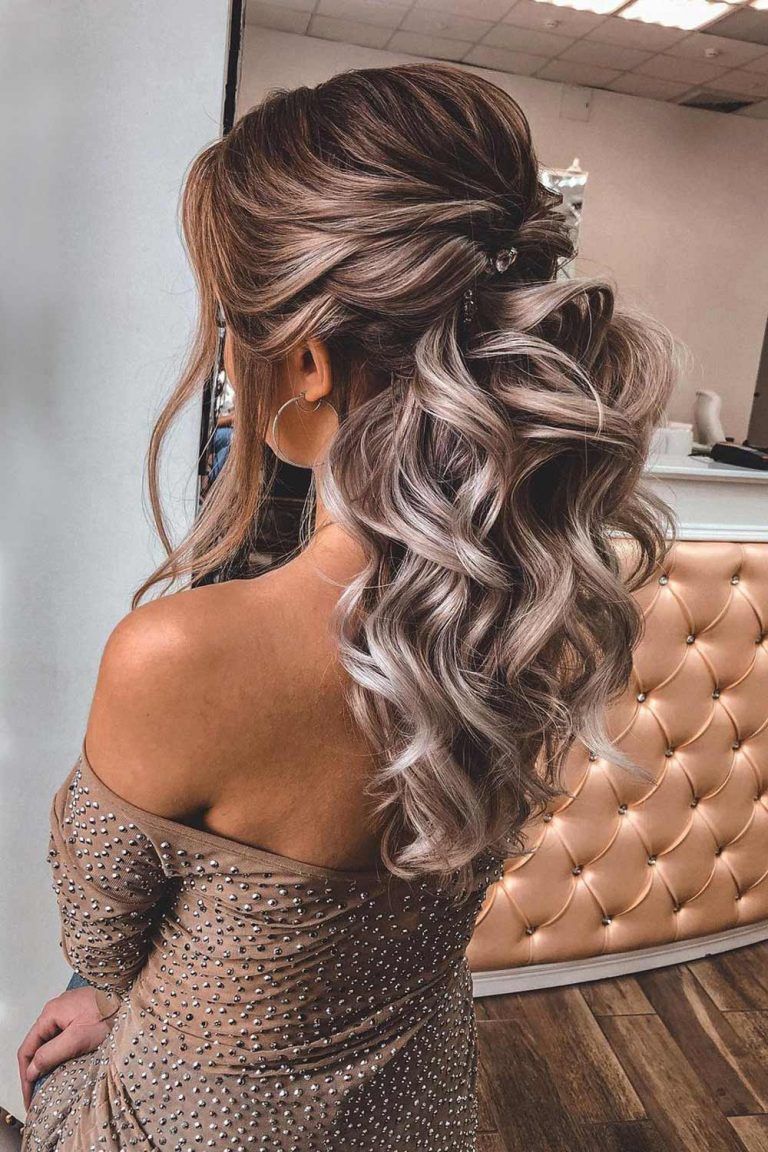 Source: elstile via Instagram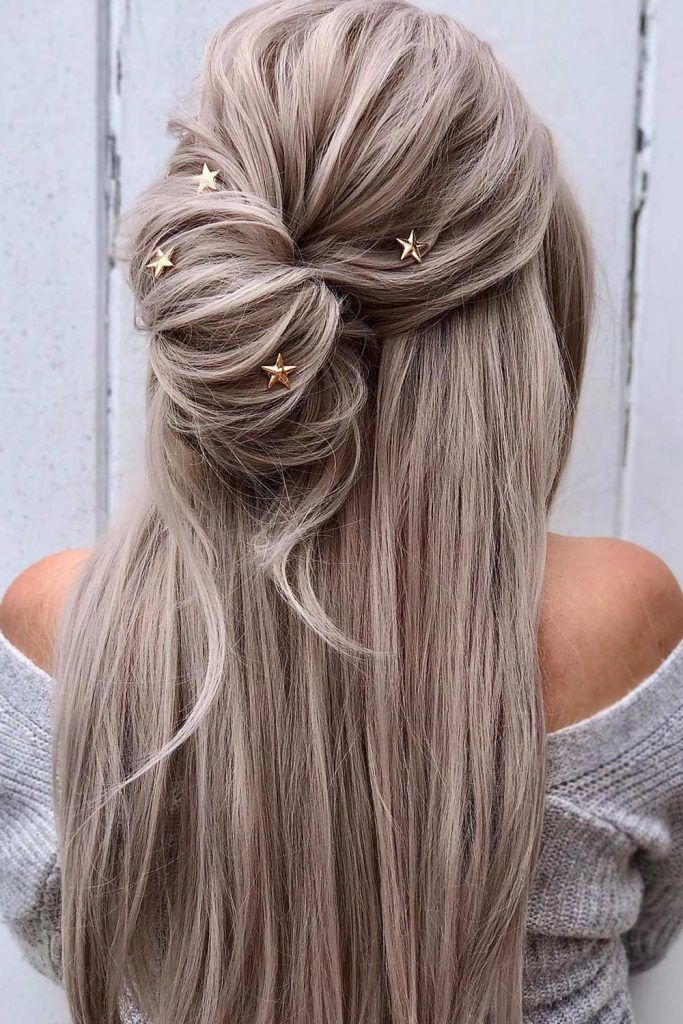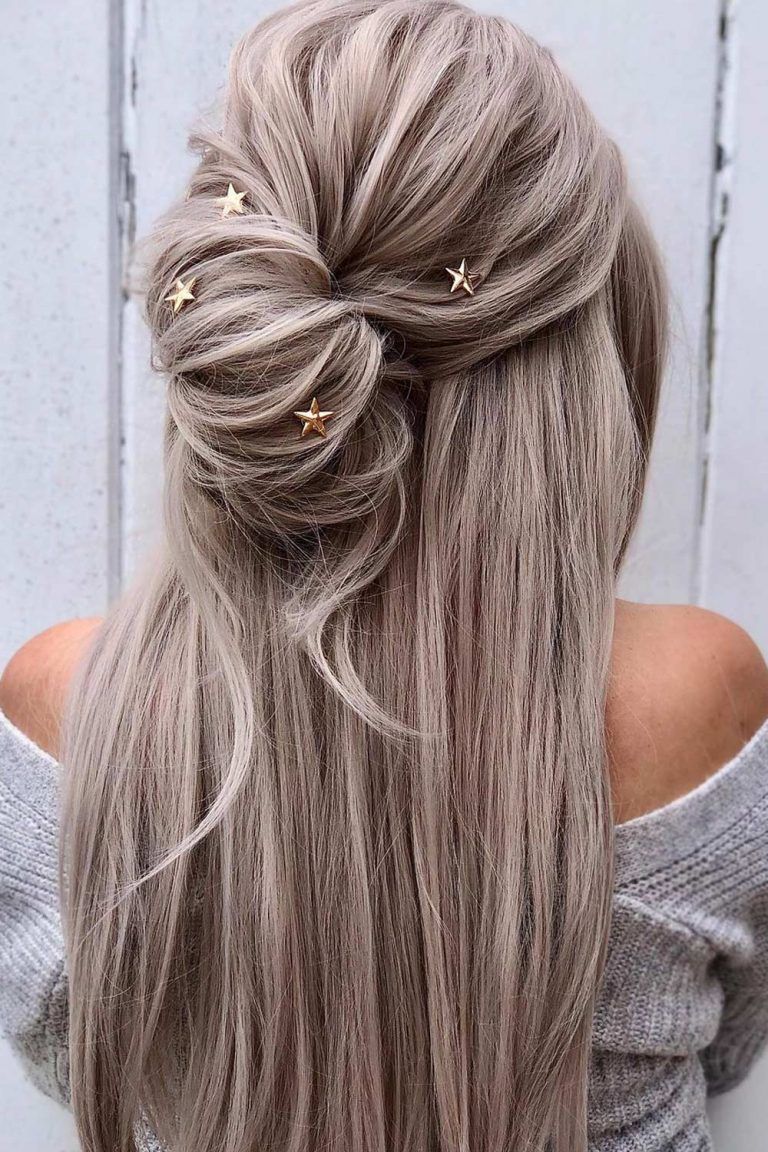 Source: alexandralee1016 via Instagram
No words in the world can describe this voluminous beauty. Have you ever seen a magnificent hairstyle like this? If you want your hair to scream about your special day, there's no way better than curling your hair. Yes, this half-up half-down hairstyle is meant only for your prom night, but it's really worth your time.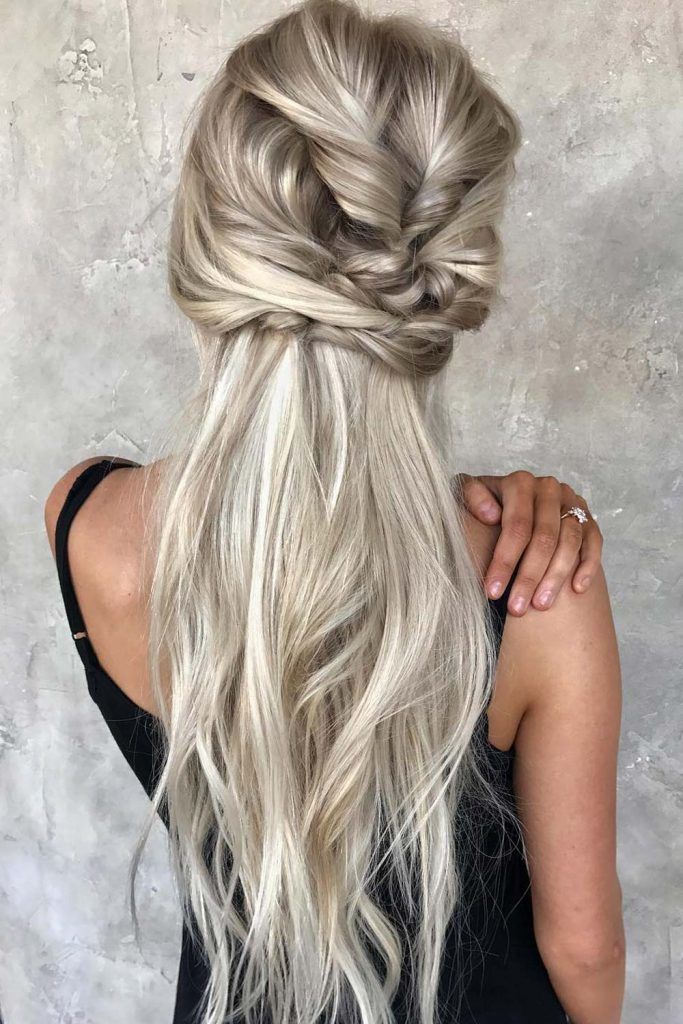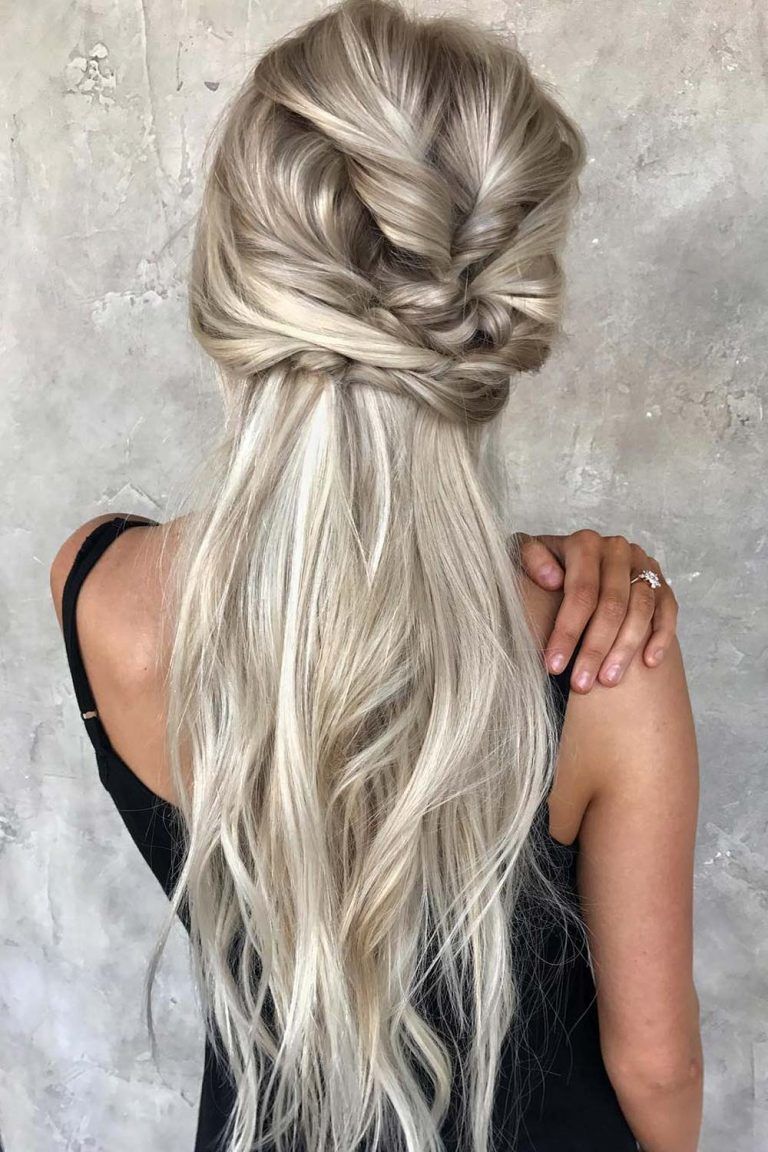 Source: taylor_lamb_hair via Instagram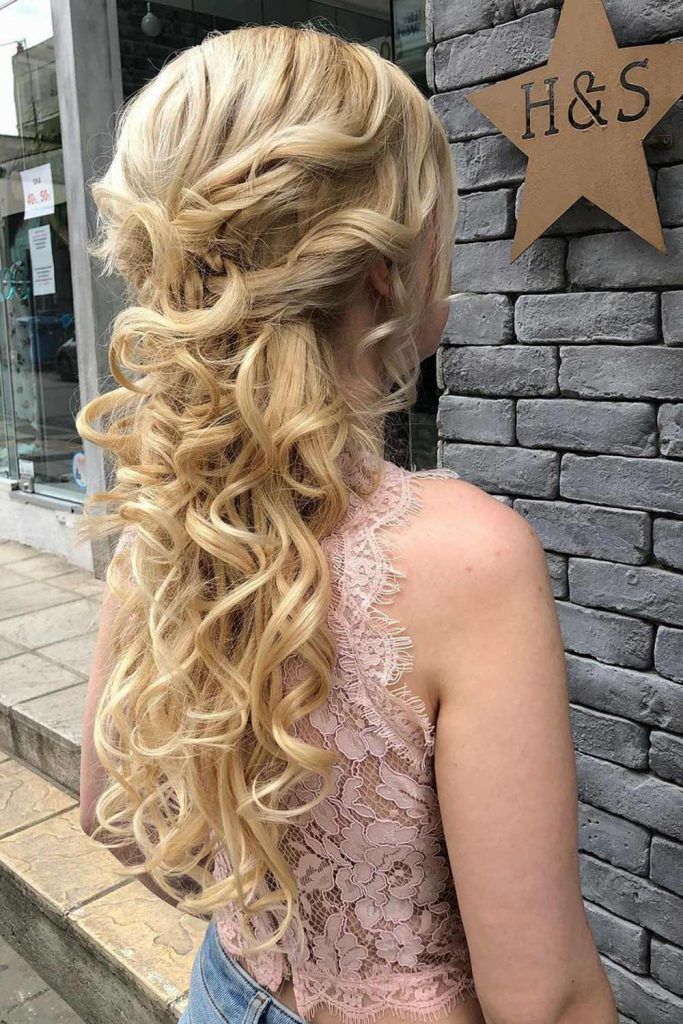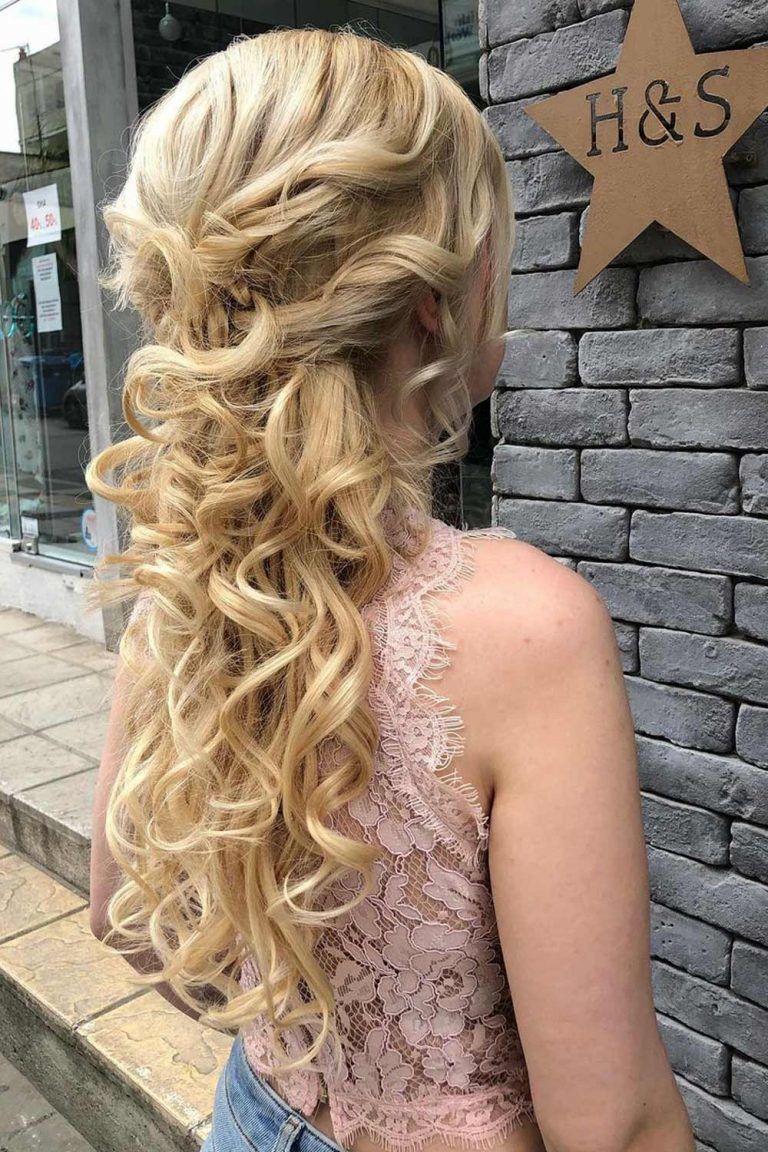 Source: hair_and_style_bypetros via Instagram
Сomplex Braid For Incredible Look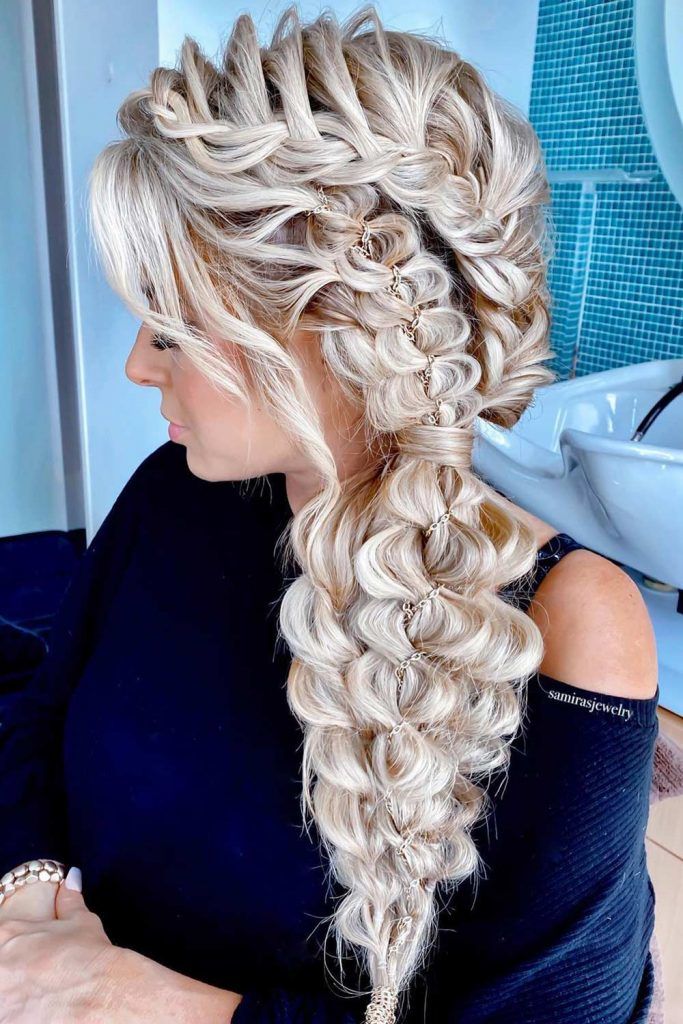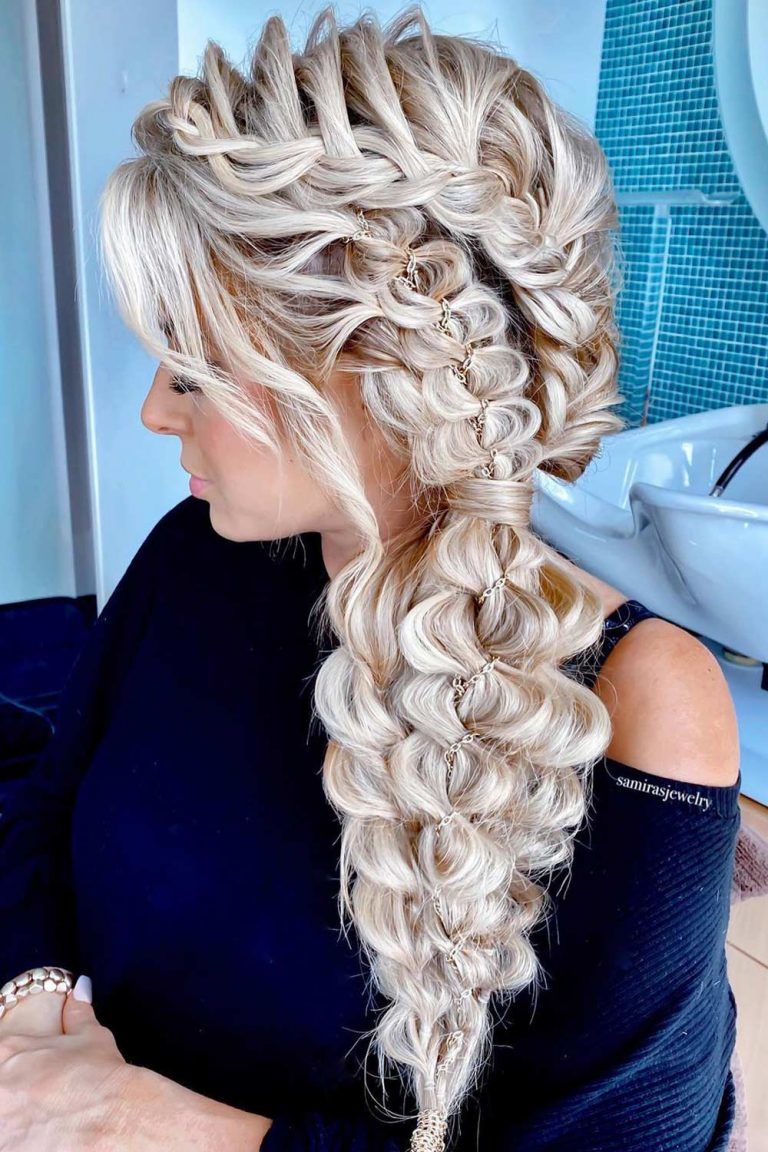 Source: samirasjewelry via Instagram
Braided hairdos know how to impress. Do you want to impress everyone around you? There's no need to tell you how unusual and gorgeous this hairstyle looks: it's gentle, it's stylish, it's lovely. Also, this half-up half-down can adorn literally any prom outfit, which is great.
Twisted Half Up Half Down For Medium Hair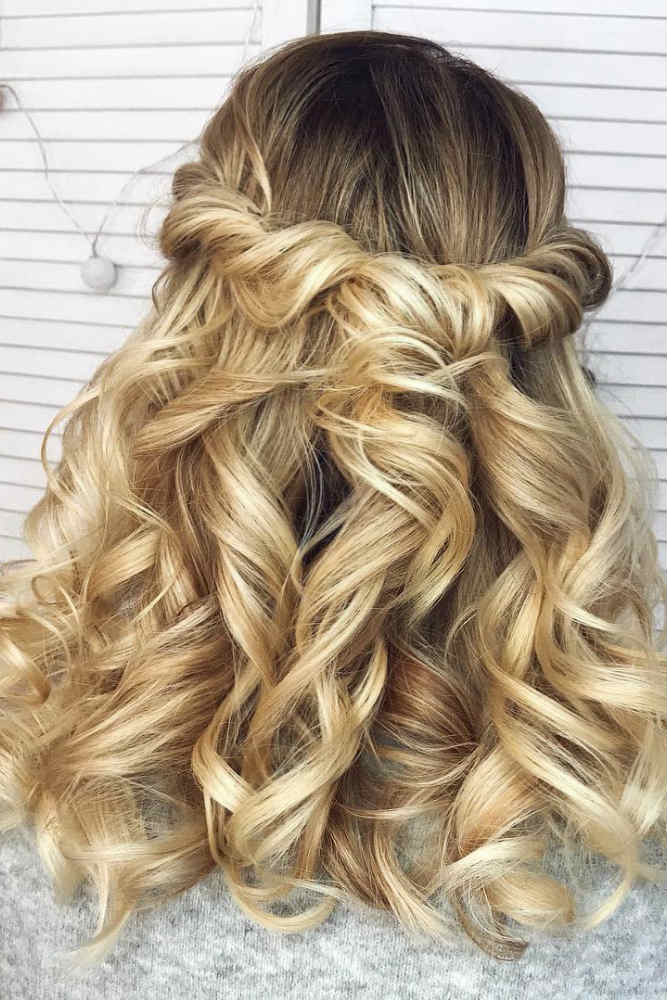 Source: samoylenko_makeup via Instagram
Don't panic if you think that there's nothing to do with your short hair, as you're actually wrong. Short hair has no limitations, and the best way to style it for a special ocassion is to get yourself a curly hairdo with a lovely twist around your head.
Low Ponytail With Bobby Pins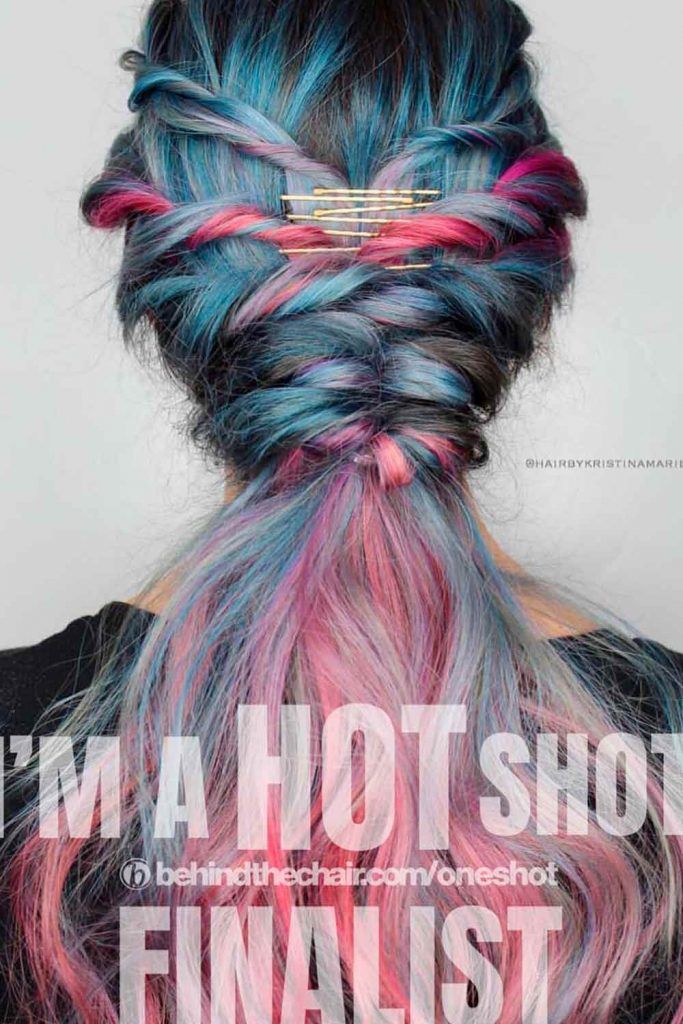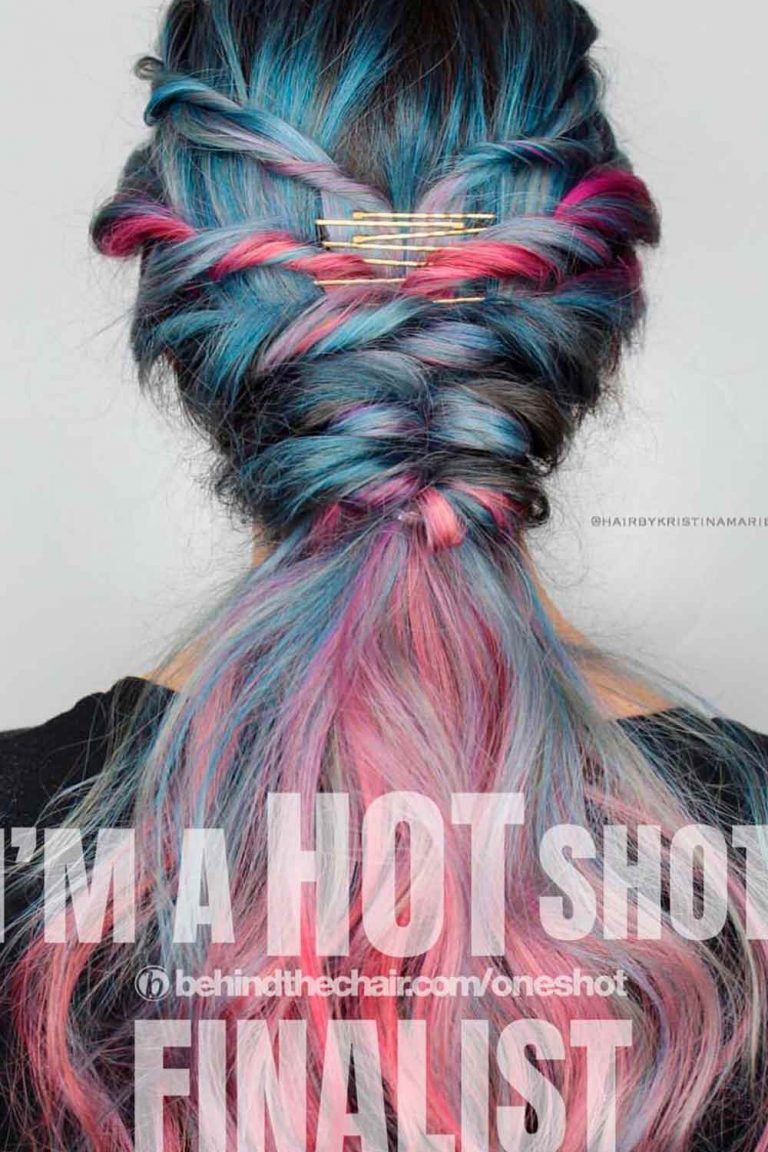 Source: hairbykristinamarie via Instagram
Graduation hairstyles for natural are not necessarily complicated. For this day, it's very important to create a neat silhouette, and this idea shows how simplicity and neatness should look like. Your unbelievable natural curls are put into a tight low ponytail, while your sides are embellished with some cute pins. Once you take off your cap, everyone will be greatly impressed by your accessorized hairdo.
Romantic Messy Braid To Look Like A Princess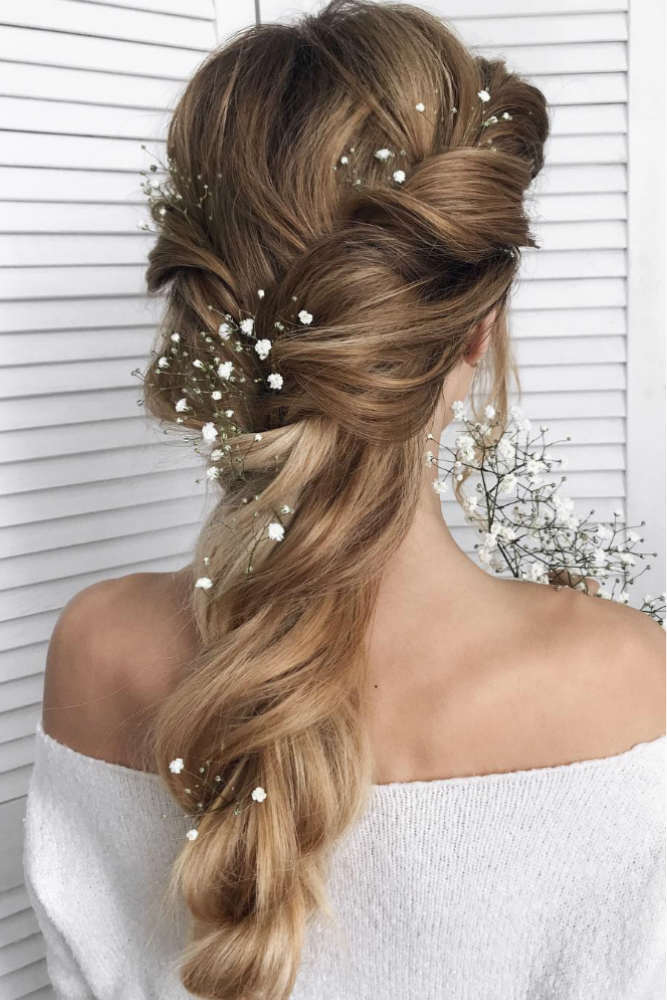 Source: samoylenko_makeup via Instagram
Sometimes we need some messinness to reach perfection. To get what we mean, please, look at this picture. This loose, a bit messily styled braid is something incredible. You can add some romantic vibes to your prom look, braiding some tiny flowers in your hair or securing this hairdo with floral bobby pins.
Messy Updo To Wear With A Graduation Cap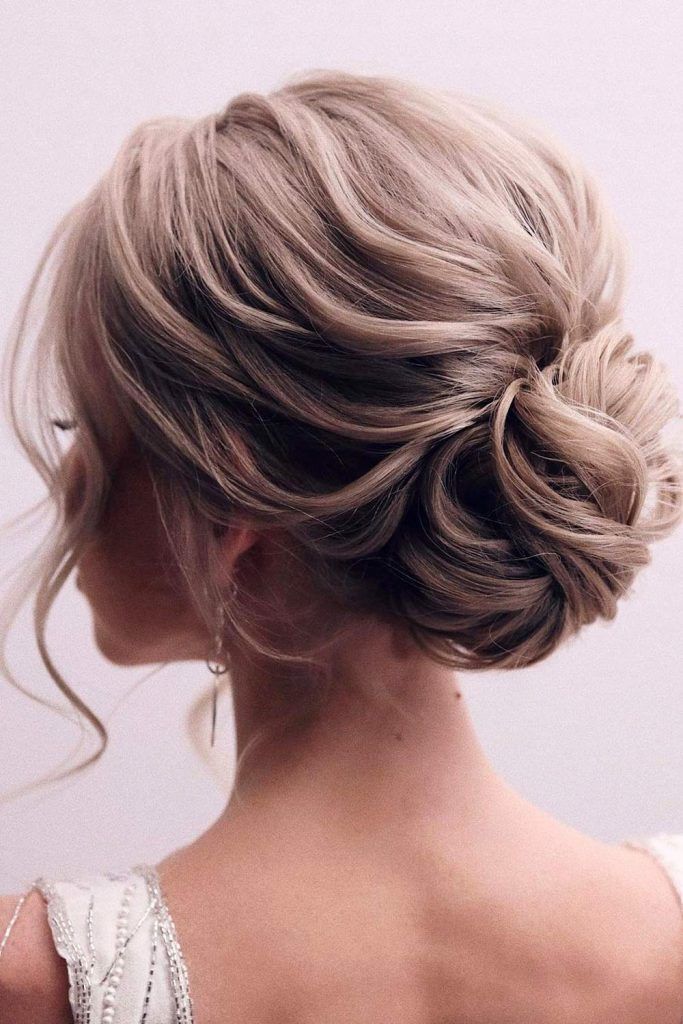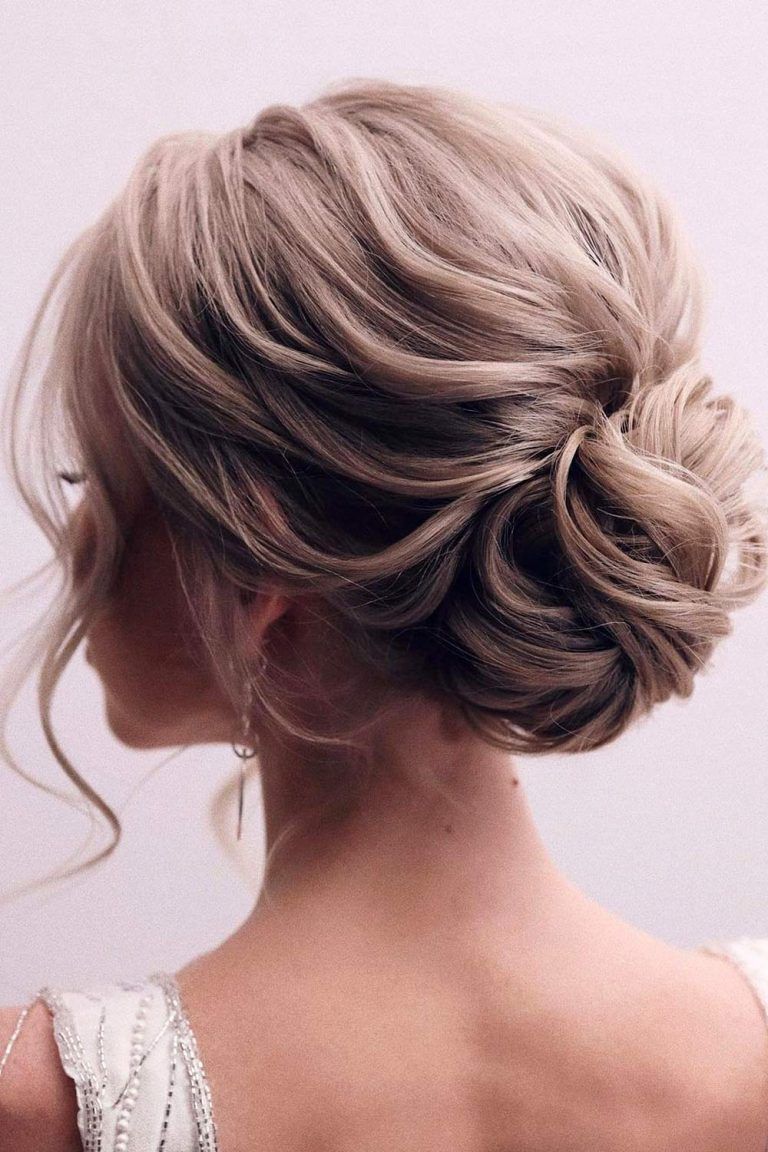 Source: tonyastylist via Instagram
Messy graduation hairstyles with cap, who could ask for more? A messy silhouette gives a fascinating look, adding more movement to your locks. And the best thing is: such an updo looks wonderful with a graduation cap. Stylishness is something that every girl wants to achieve, and this style will help you out.
Graduation Half Up Half Down With Bubble Braid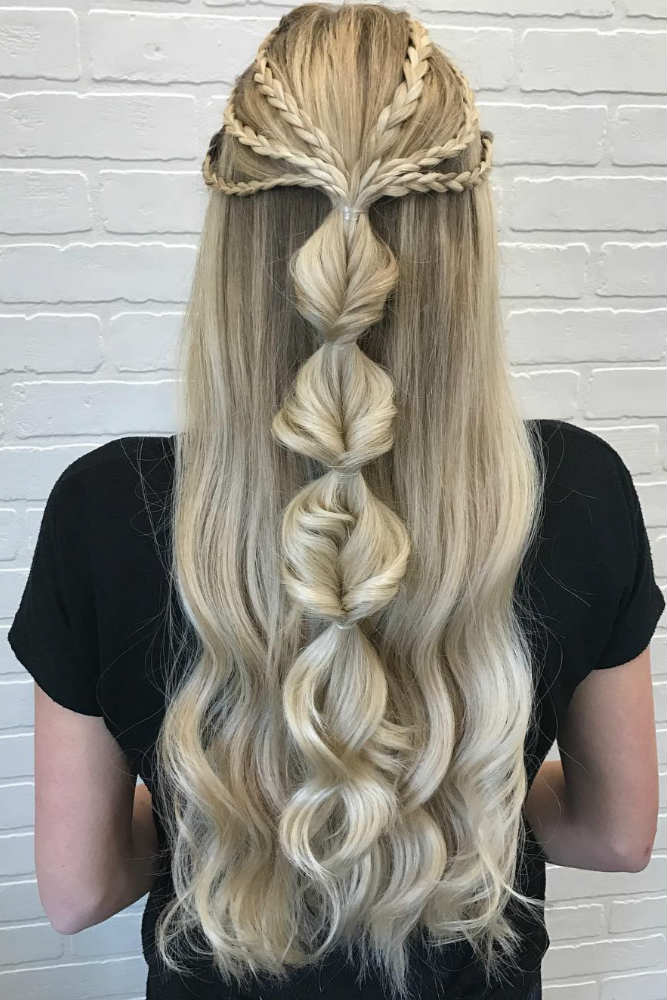 Source: _theparlour_ via Instagram
Here comes another stunning idea that you can sport all day long: from your graduation till the prom night party. That's how braids work; they are women's best friends. This half-up half-down hairstyle will show that you're a queen: the braided crown gradually turns into a precious bubble braid, making you look gorgeous.
Stunning Graduation Hairstyle For Black Hair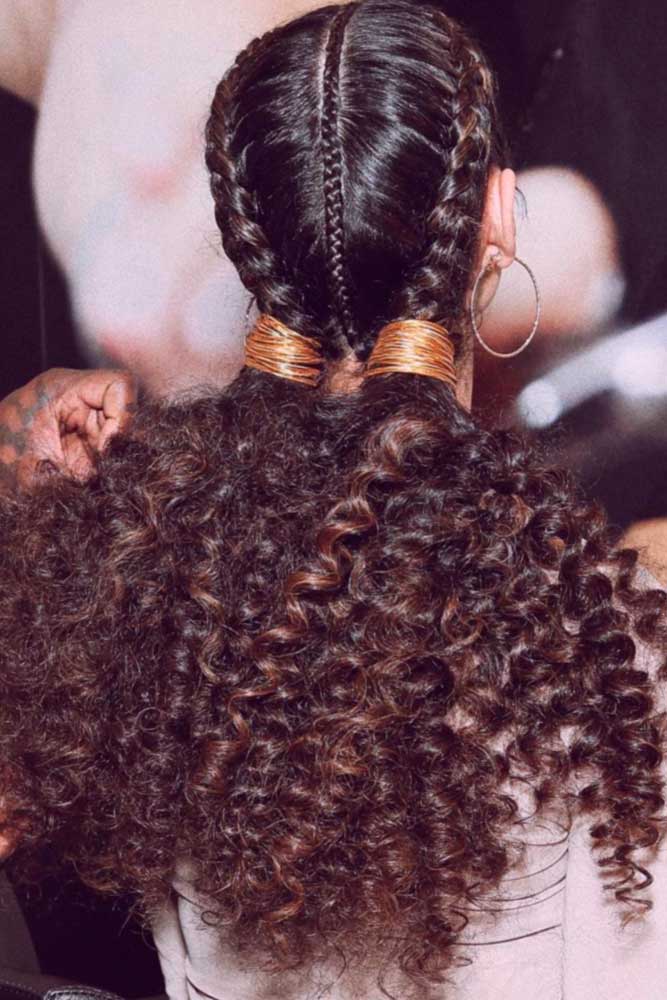 Source: mizaniusa via Instagram
It's not a secret that it's a big deal for girls with natural hair to find a suitable hairstyle for a momentous occasion. Fortunately, we've selected the latest graduation hairstyles for black hair and found out that two curly ponytails with braided sides are the best hairdo for this day. And yes, this idea is also versatile enough to wear it all day long.
Wavy Half Up Ponytail For Graduation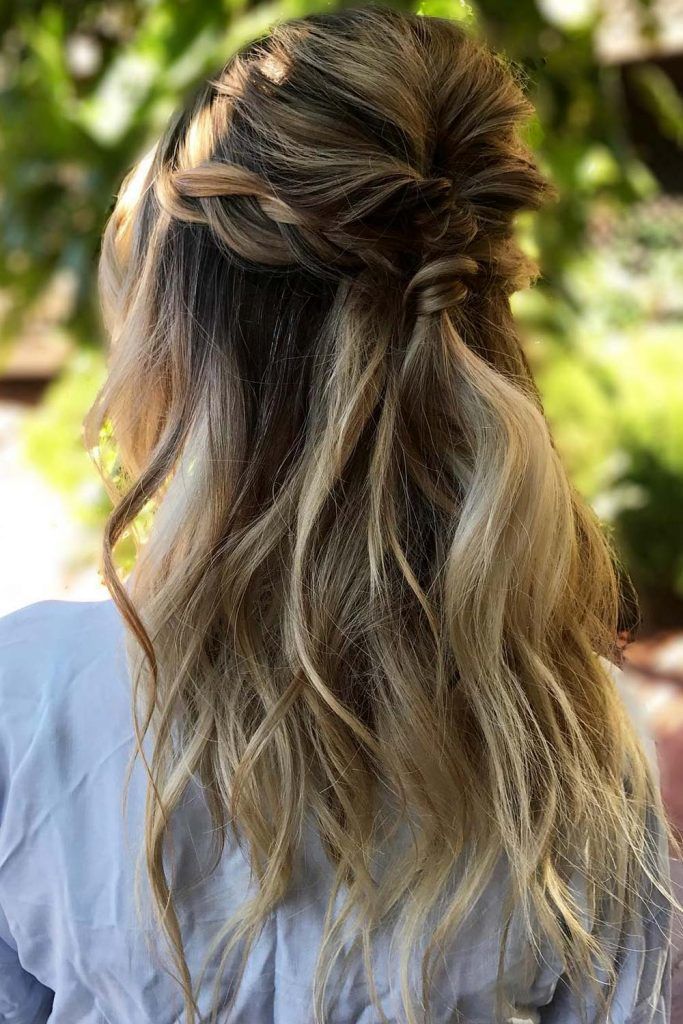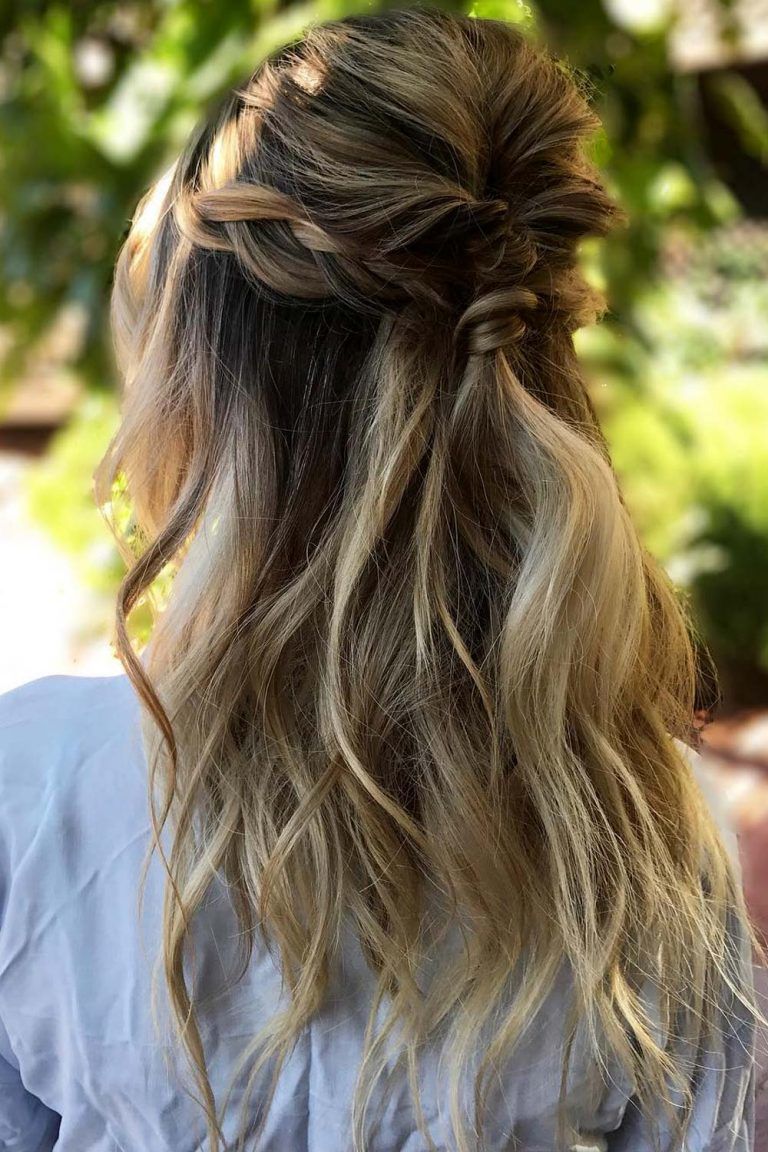 Source: taylor_lamb_hair via Instagram
A voluminous crown is the first thing that comes to our minds when we think of prom night. It looks dramatic and fabulous, isn't that the way you want your hair to look? You can tie your crown into a slight twist that falls on your wavy hair. See, graduation hairstyles are not as complicated as you think!
Hollywood Waves With Side Styling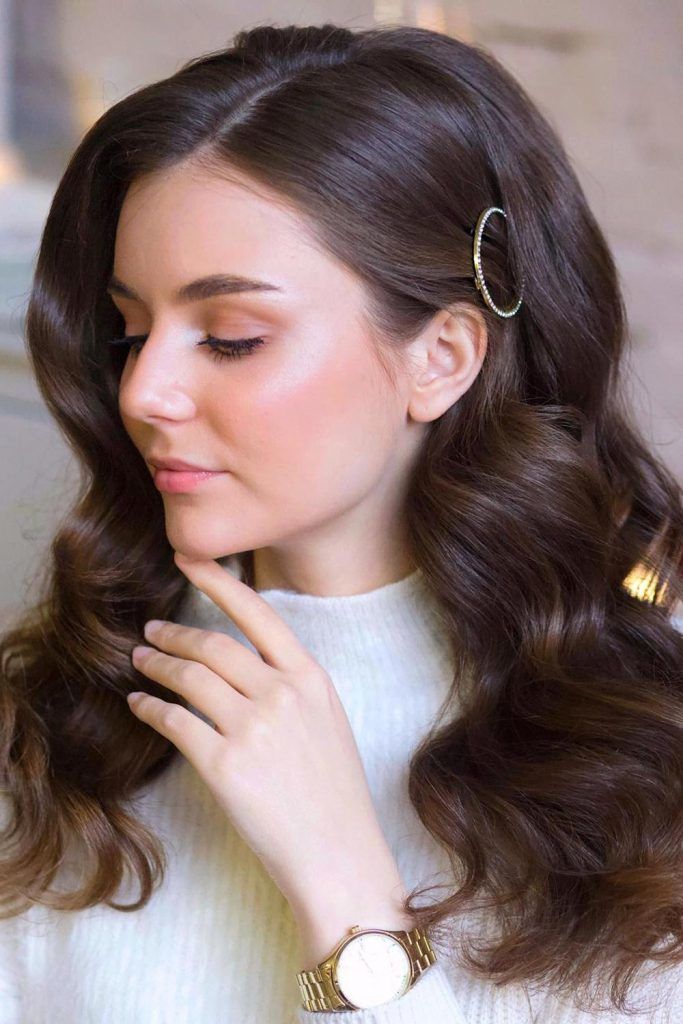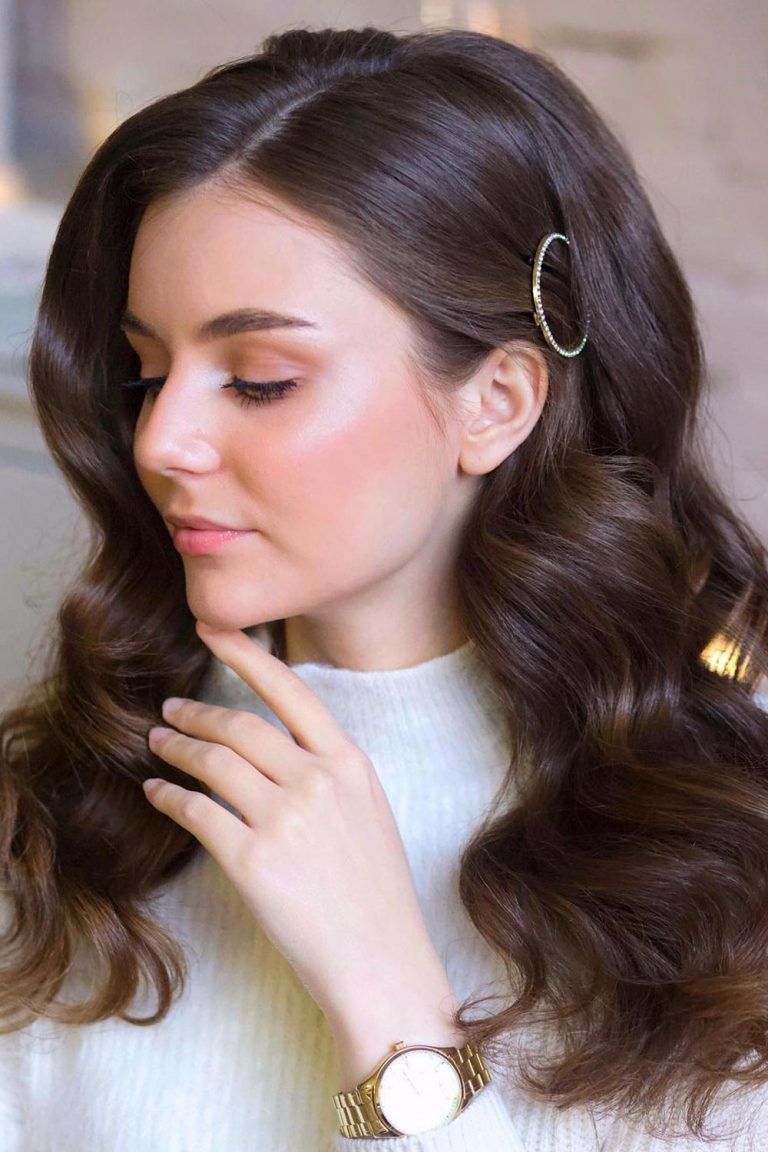 Source: hair_vera via Instagram
Some vintage vibes won't hurt, especially when you are about to celebrate the big day! Though Hollywood waves have no limits in terms of length, their classic, long version shows what the real femininity is. If you're short of time to get your long hair done perfectly, look no further.
Double Dutch Braids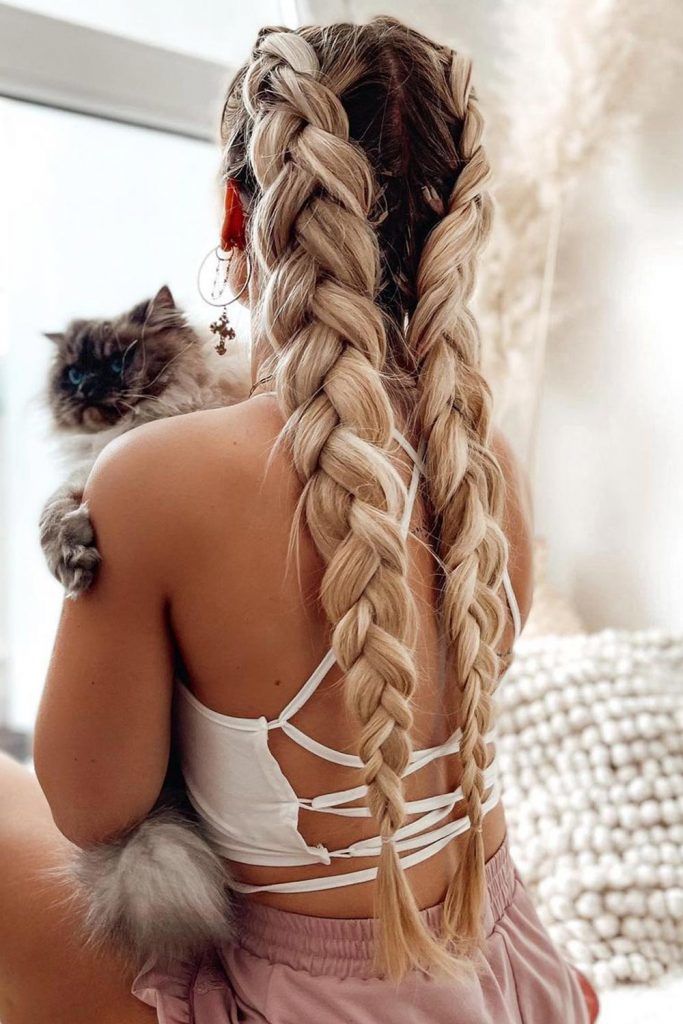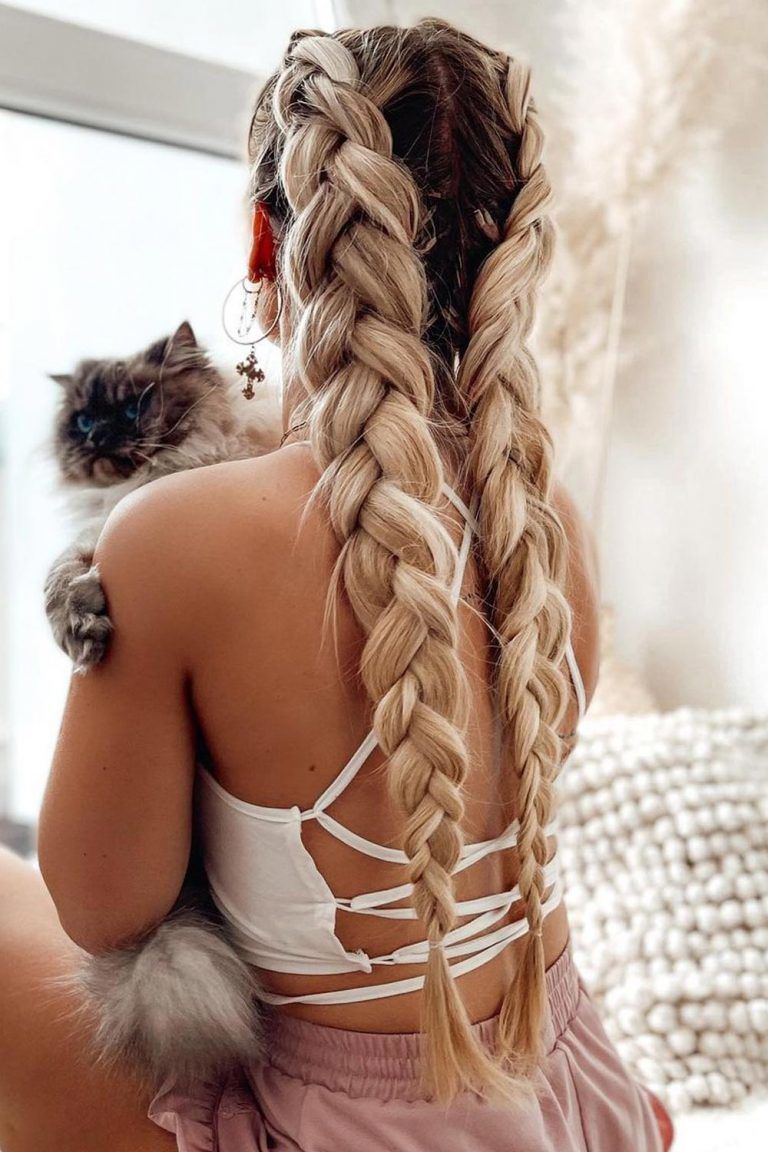 Source: larinabeauty via Instagram
Remember those cute Dutch braids you used to wear for school? Yes, this hairdo has a symbolic meaning of the gold school days. So why don't make them a part of this farewell? Needless to say, braids have always been a good match for all outfits and occasions, so you won't go wrong with them.
Simple Dutch Braid Half-Up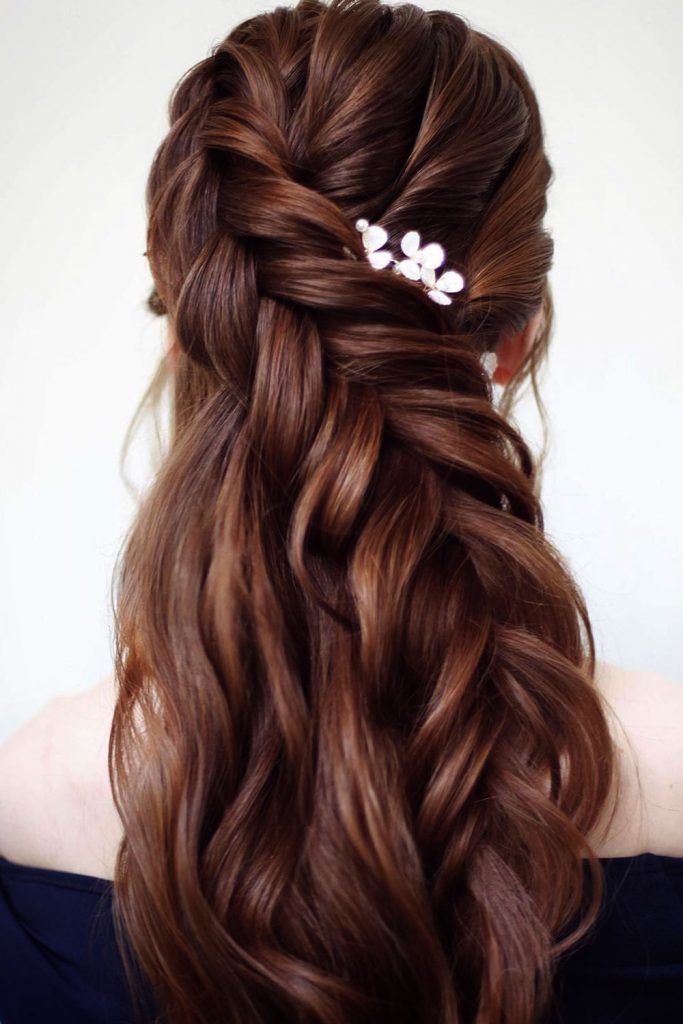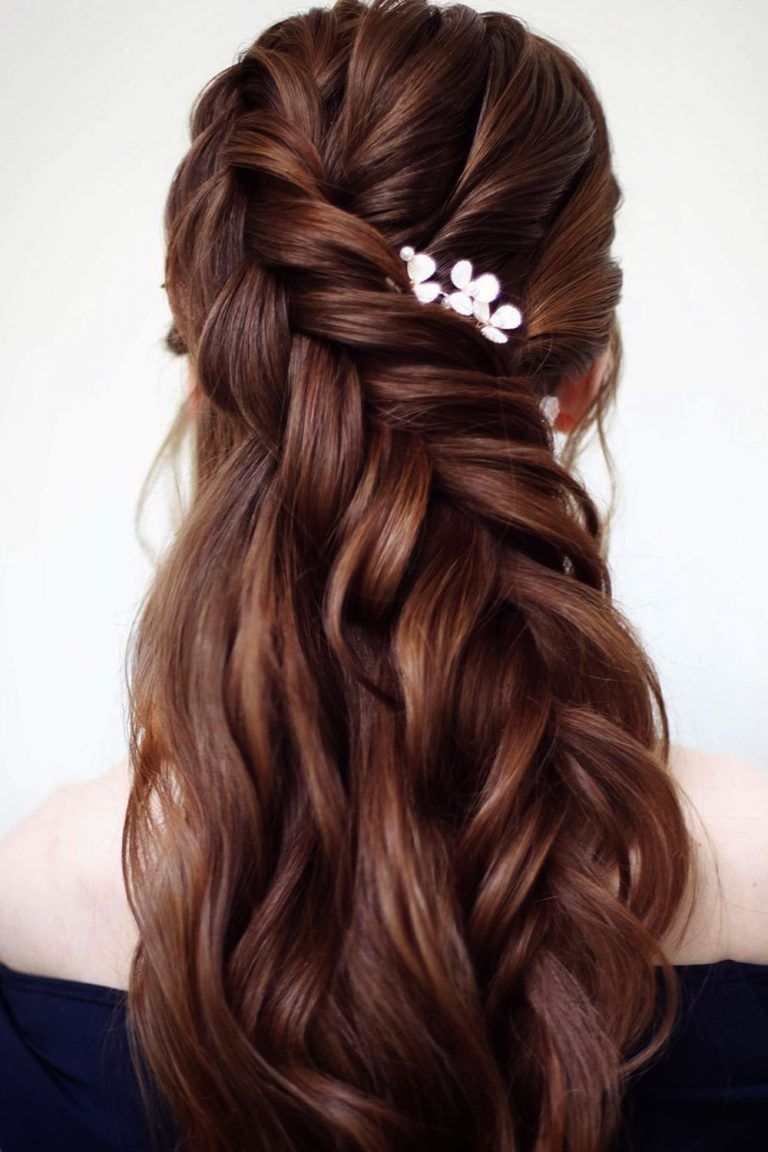 Source: lenabogucharskaya via Instagram
How about a hairstyle that can let the air dance with your loose, long locks while throwing the cap in the air? Wearing your hair loose may be neither comfy nor festive. Luckily, giving it a touch of braided charm is enough to make the look awesome. A loose braid falling on your gorgeous mane will be an effortless and lovely complement to your graduation look.
Low Twisted Bun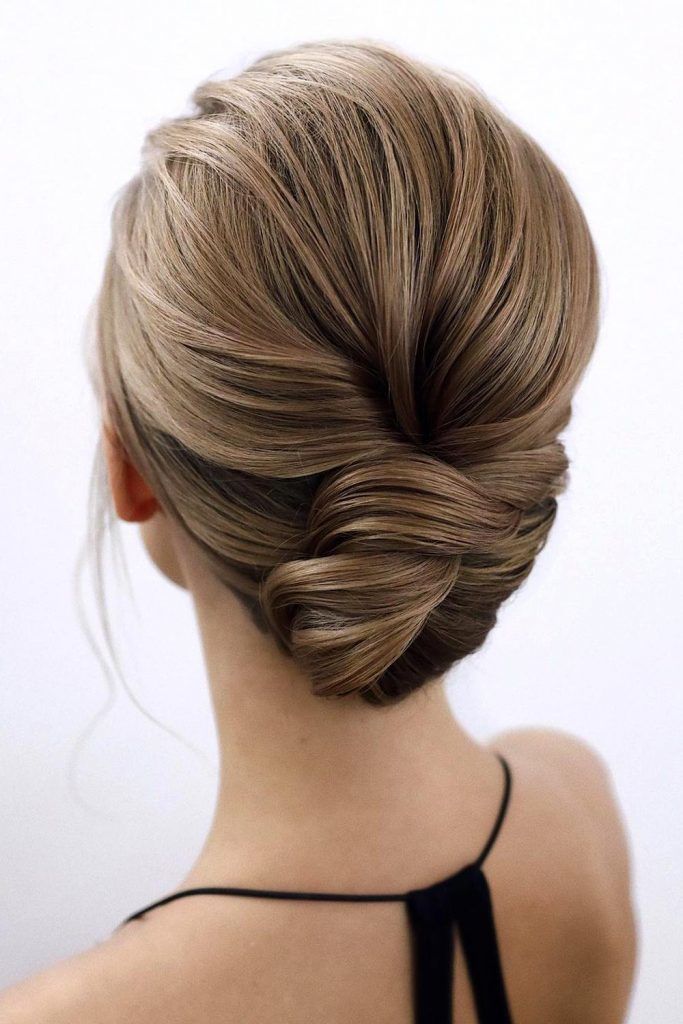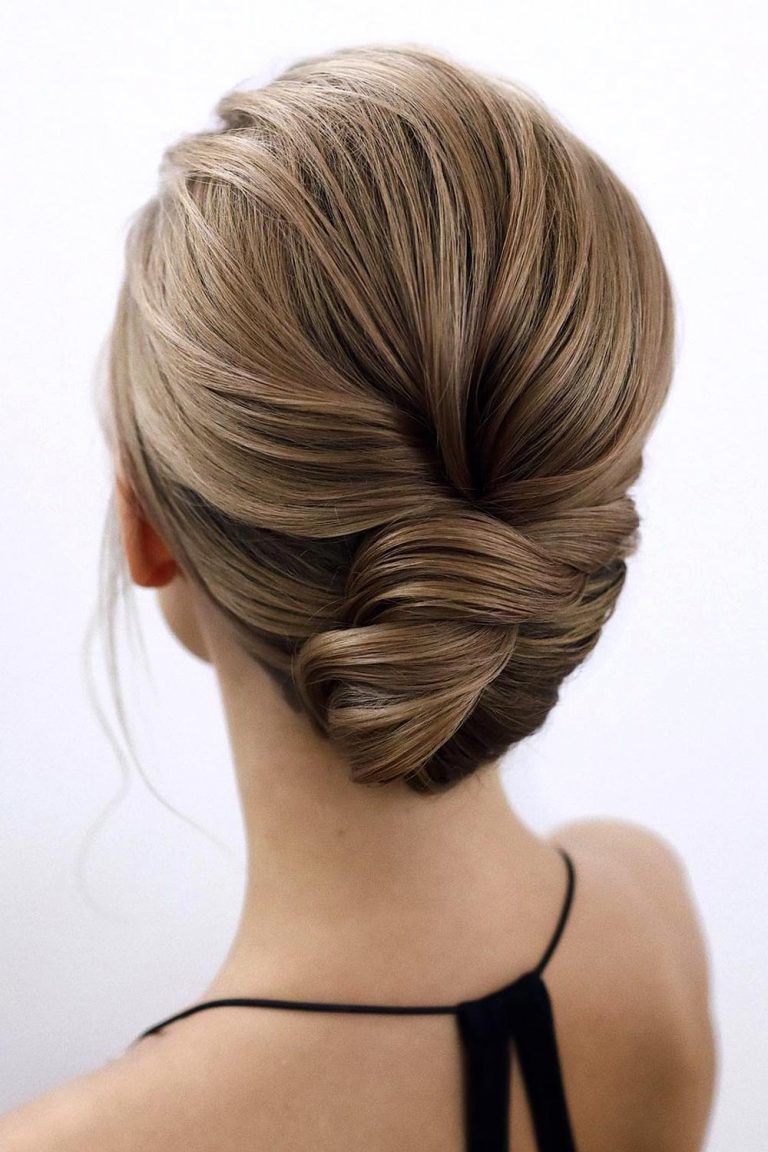 Source: tonyastylist via Instagram
Truly elegant graduation hairstyles can't do without simple twists and buns. When it comes to chis, delicate looks, simplicity is the fairy godmother for all girls. You can experiment with low buns variously, making it suit your appearance. For example, you can try finishing the 'do with waves, curls or minimalist accessories. And that's only the beginning!
Cascading French Braid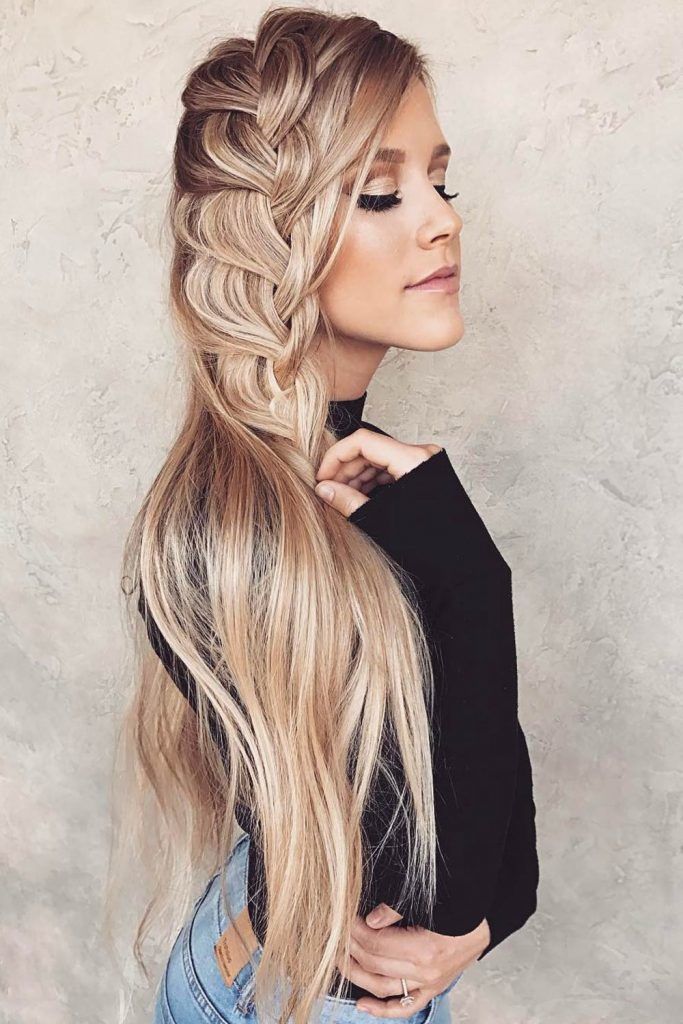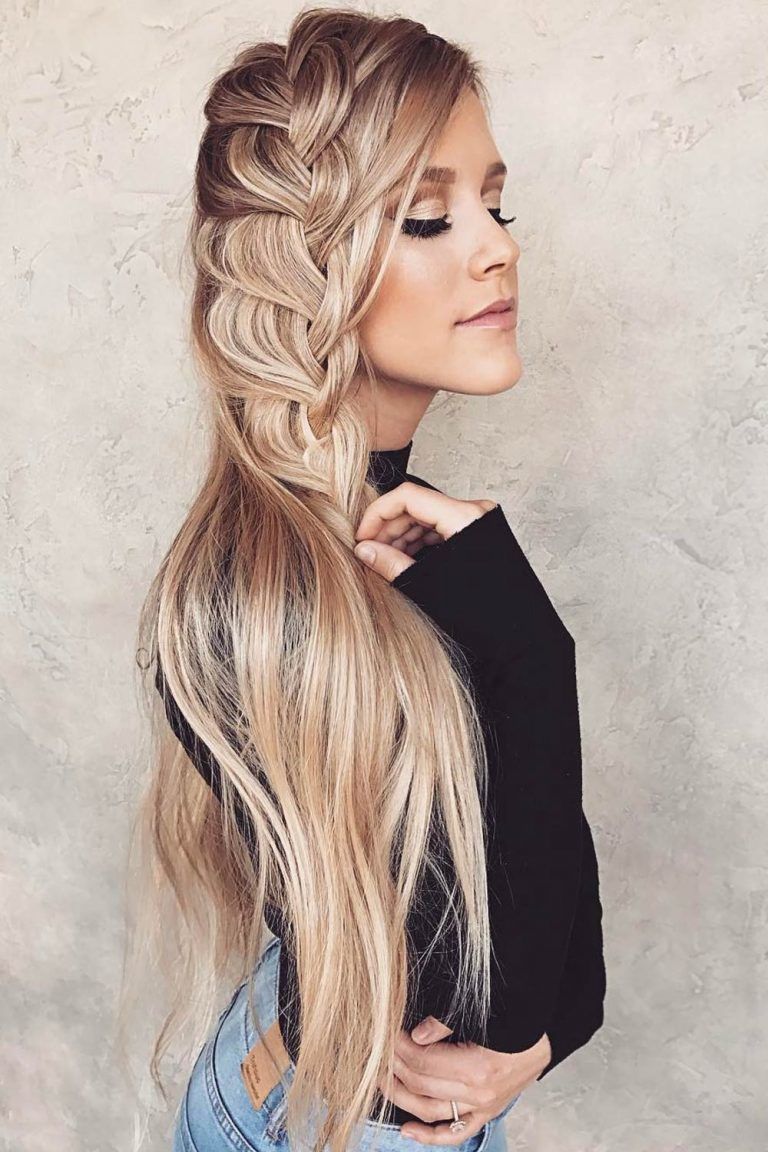 Source: Taylor_lamb_hair via Instagram
Imagine a continuous braid that keeps your hair textured, loose, and secure at the same time. Who could ask for more? Thanks to creative modern hairstylists, the variety of braided hairstyles is simply infinite and every girl can rock a unique one. As for this French braid, it's a stunning way to make the graduation day really memorable.
Double & Infinity Braids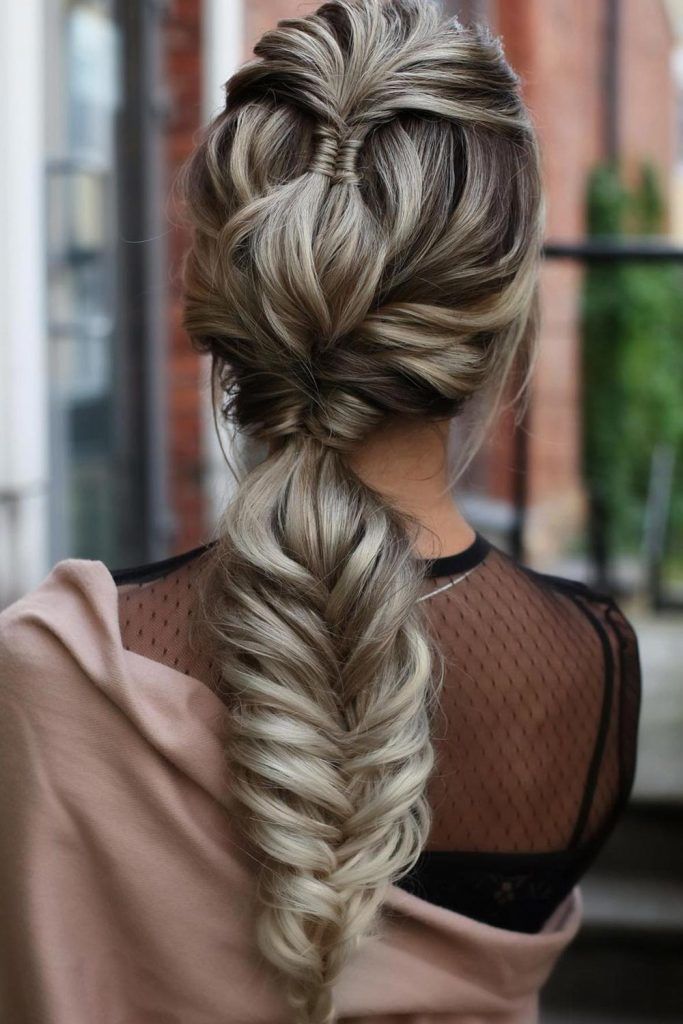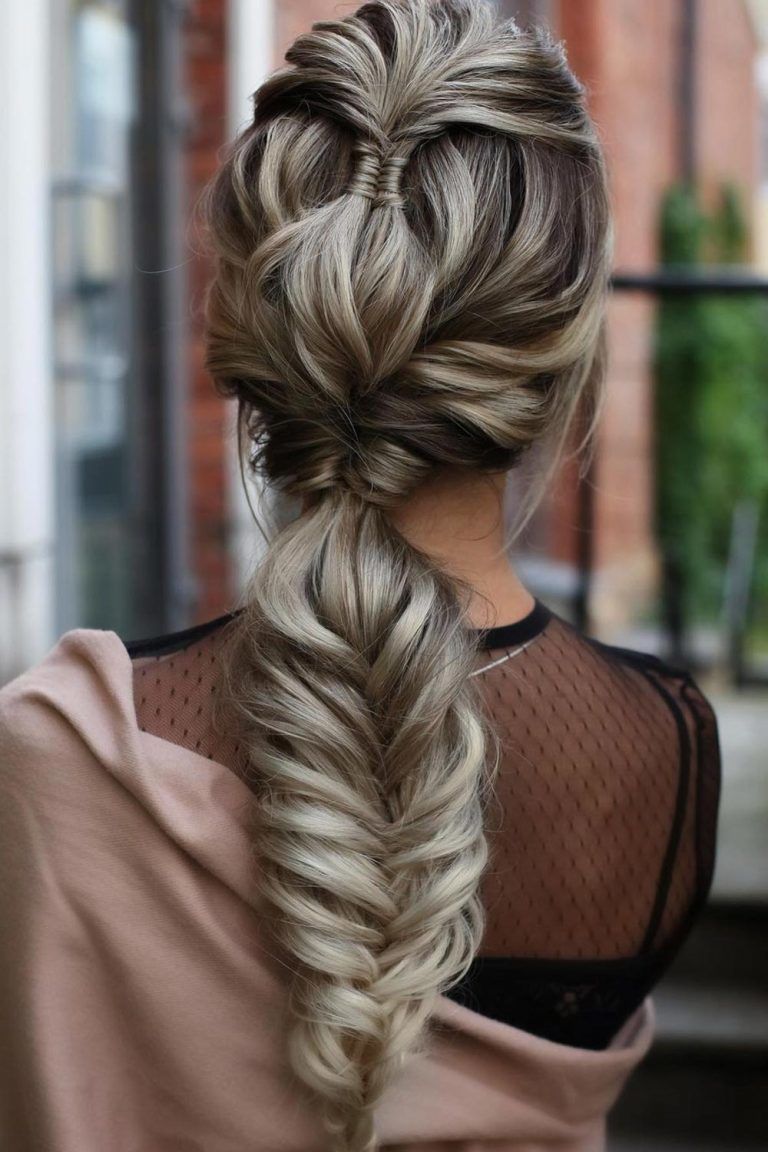 Source: lenabogucharskaya via Instagram
Infinity braids are known for their unusual and tight shape that fascinates with its 'infinite' appearance. And you know what? You can diversify it with another texture if you please. Since infinity braids are super tight, they can work as a creative hair tie that keeps your hairdo in place. Waves that turn to braids and fall as ponytails are the ingredients for an unforgettable graduation hairstyle.
Side Braided Low Pony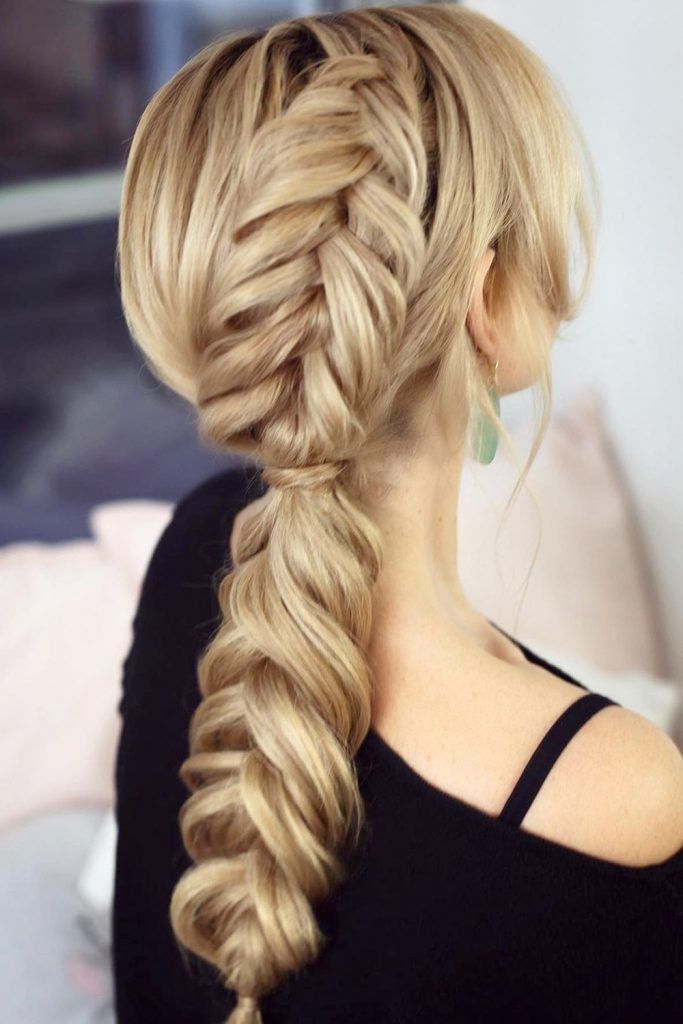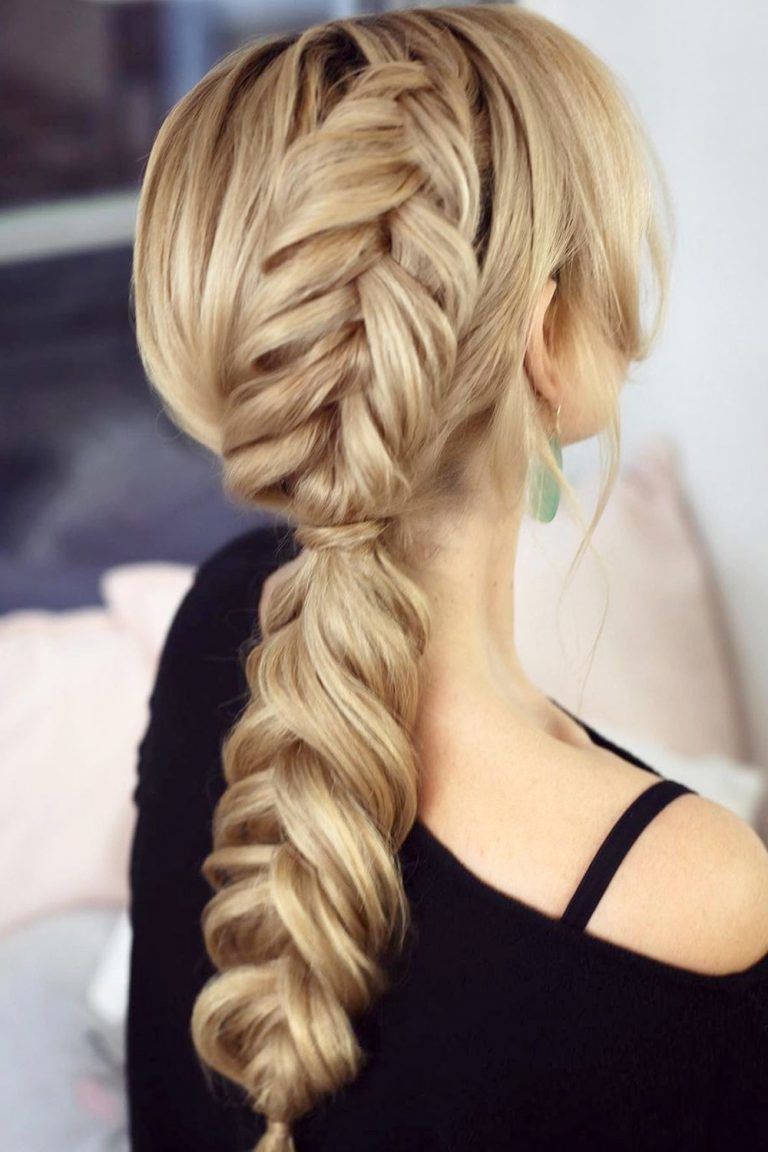 Source: lenabogucharskaya via Instagram
Sleek on top and textured on bottom: how do you like this contrast? Those who say that ponytails and braids can't adapt to special occasions are going to change their minds today. Wearing such a style will not only show how significant this day is but also give you a comfy and well-groomed look.
Messy Side Topsy Tail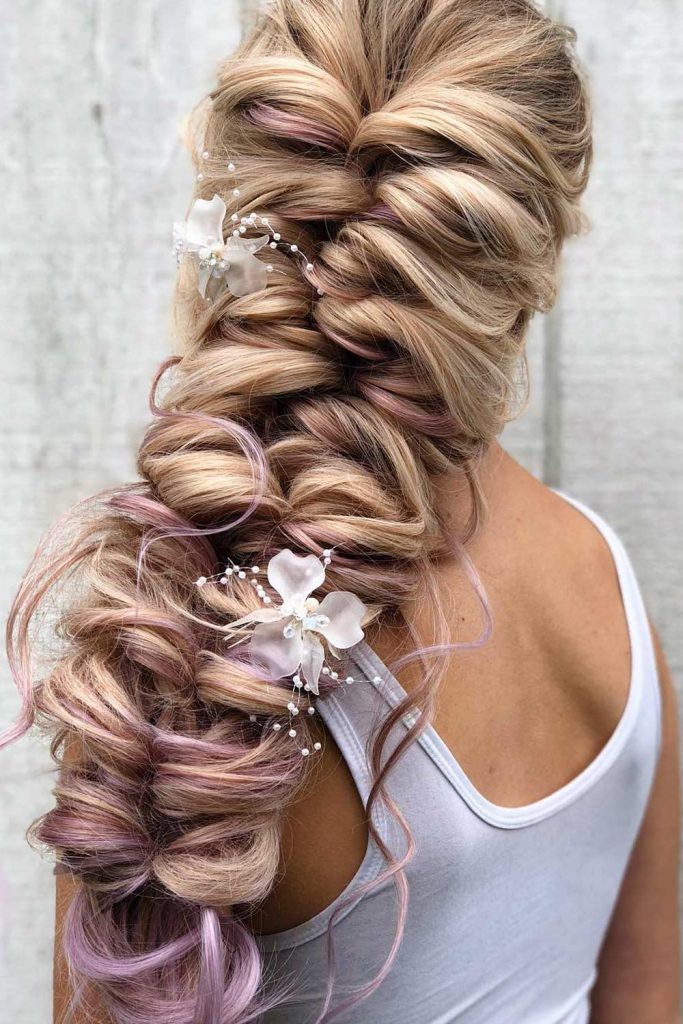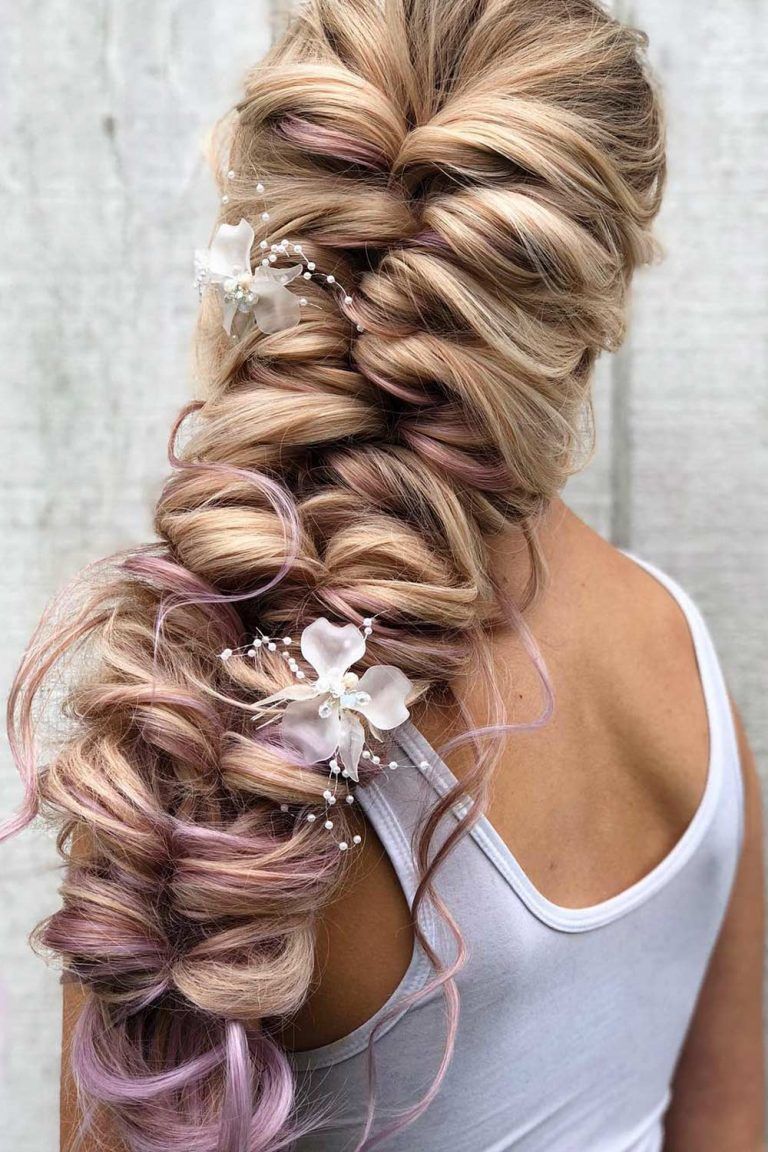 Source: alexandralee1016 via Instagram
The topsy tail is another memory that dates back to the great school days. And while many girls used to do it with just a couple of flips, you can go a different way. Wave your hair, coat the waves with hair spray, and transform them into messy topsy tails. According to this pic, you will nail modernizing the familiar style.
Updo With Flowered Twists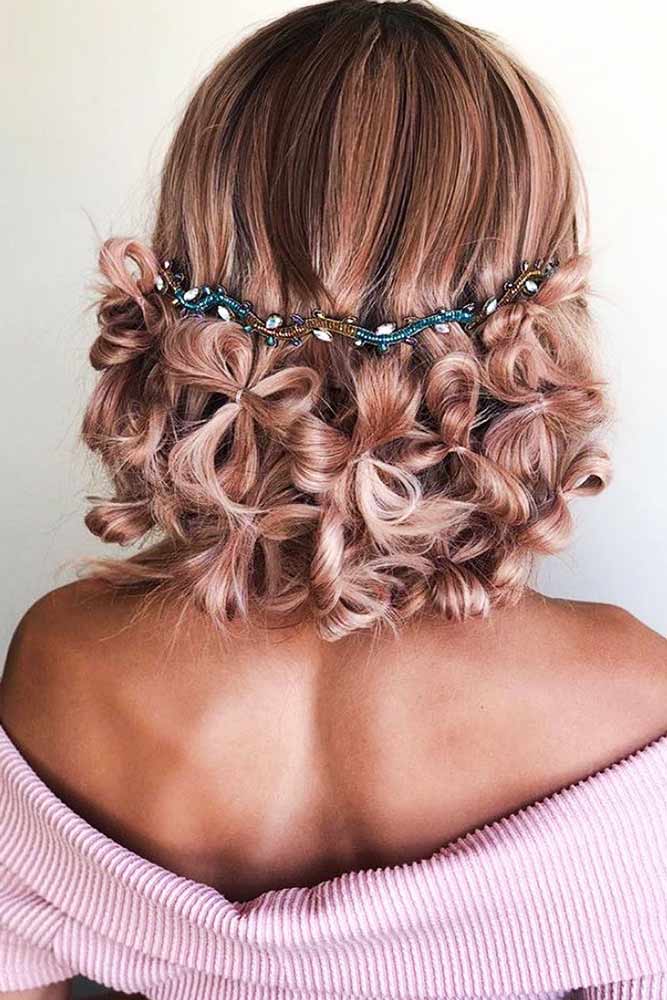 Source: samirasjewelry via Instagram
Who needs buying flowers if you can always create your own unique bouquet with your hair? This idea is an amazing decision for girls with bob or lob haircuts who dream of pulling off a special updo. You won't regret making time for those lovely flower-inspired twists, that's for sure.
Twisted Updo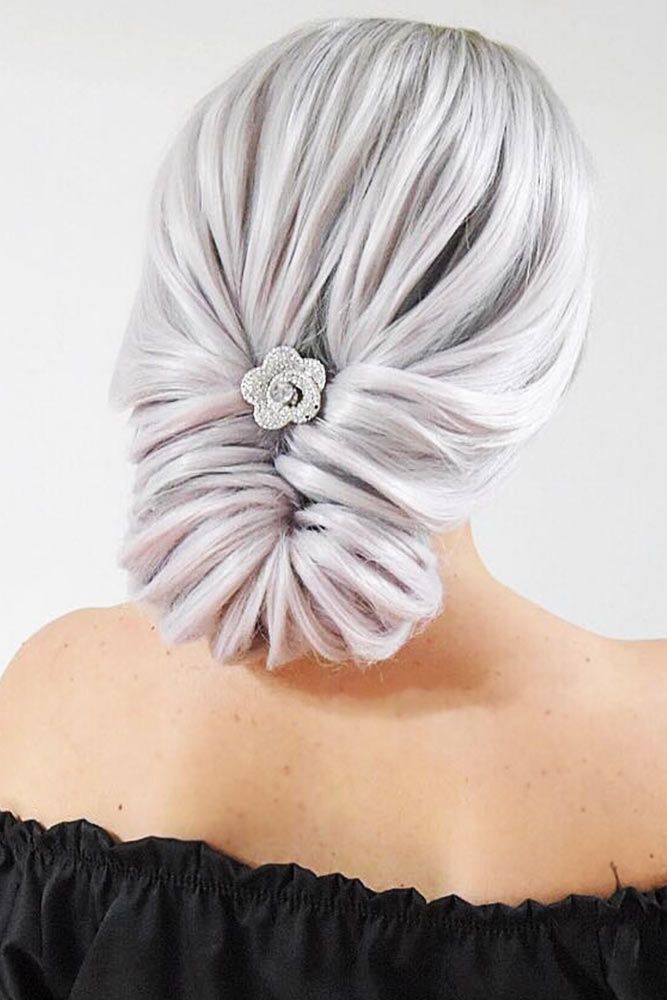 Source: braids_for_my_hair via Instagram
Twisted updos, whatever they are, are meant to reveal the girly side of a woman. And this updo seems to offer something more than just feminine vibes. This refined, exquisite twist, embellished with a tiny accessory, will tell people one more thing about you. Of course, we're talking about your exceptional sense of style.
Lateral Hairstyle With Crown Braid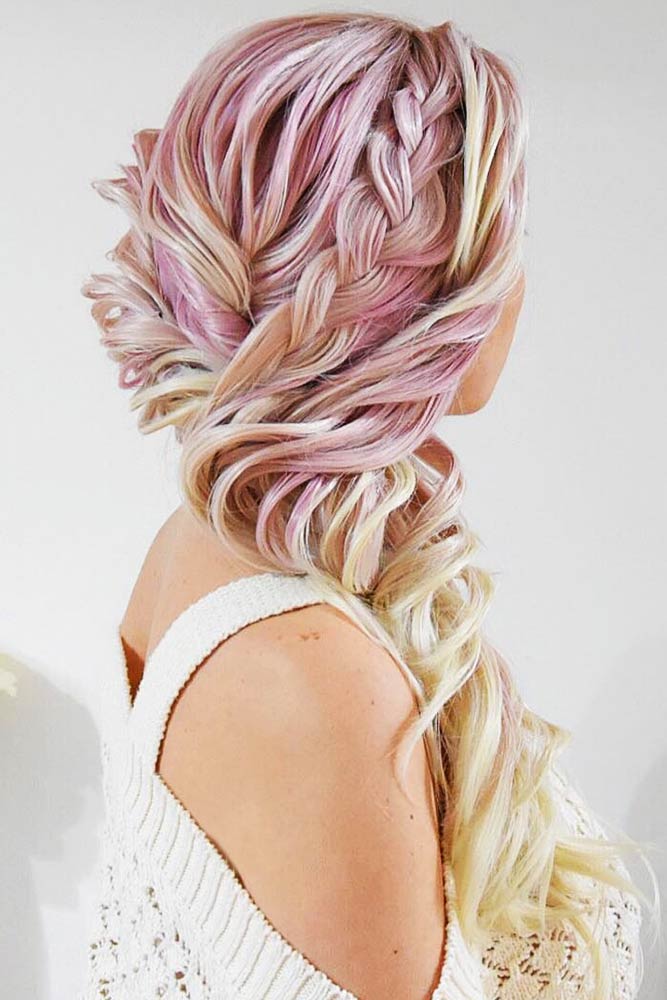 Source: braids_for_my_hair via Instagram
Sometimes focusing on texture is million times better than going for a super complicated hairstyle. This idea is here to help us be more exact. As you can see, the style is nothing but a simple twist and braid wrapped together. But the way the chevelure has been textured is worth the world's compliments.
Low Ponytail & Braids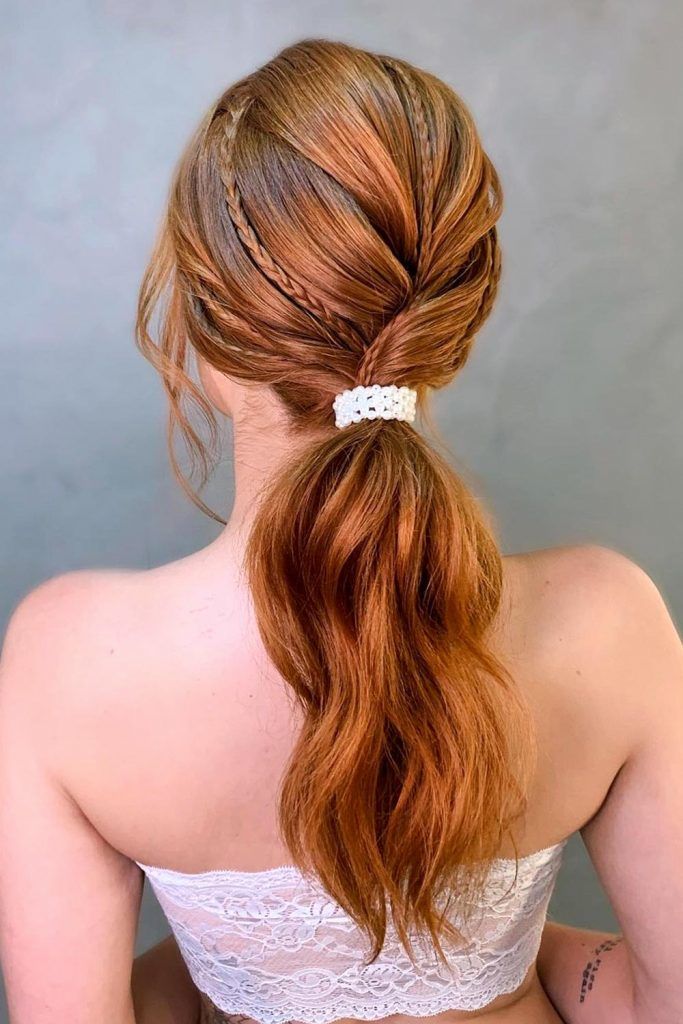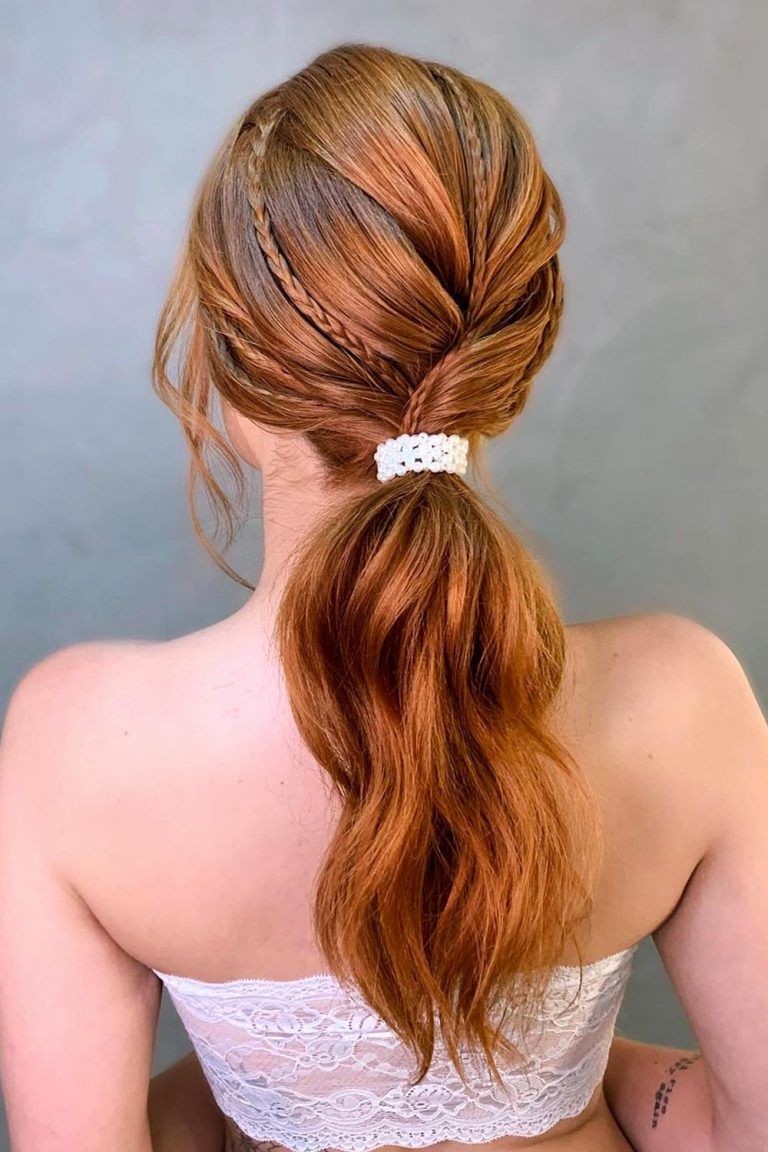 Source: ojoaquim via Instagram
Mini-Mohawk Braid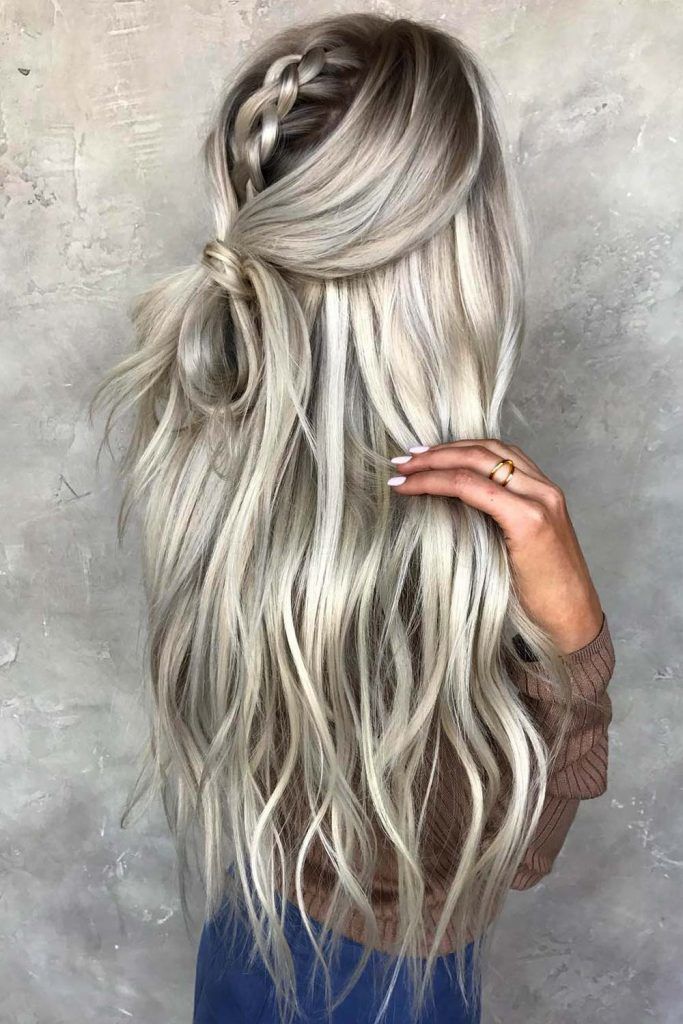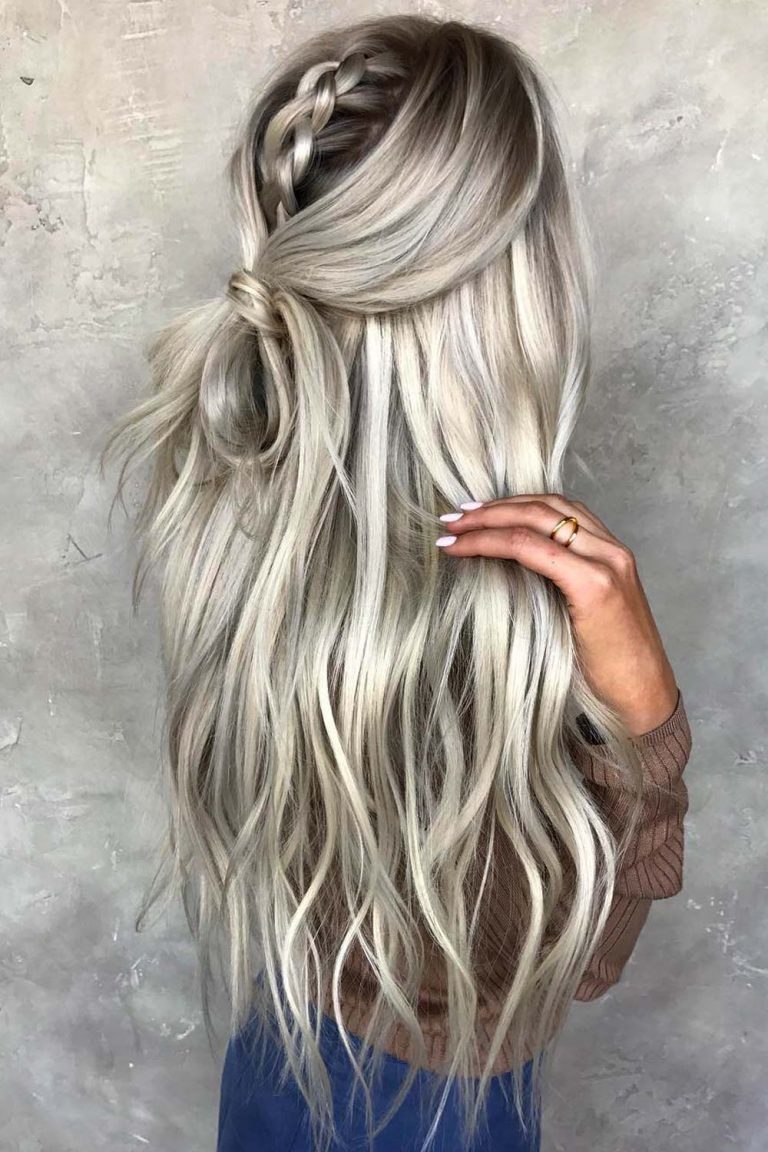 Source: taylor_lamb_hair via Instagram
Braided Top Hair Ponytail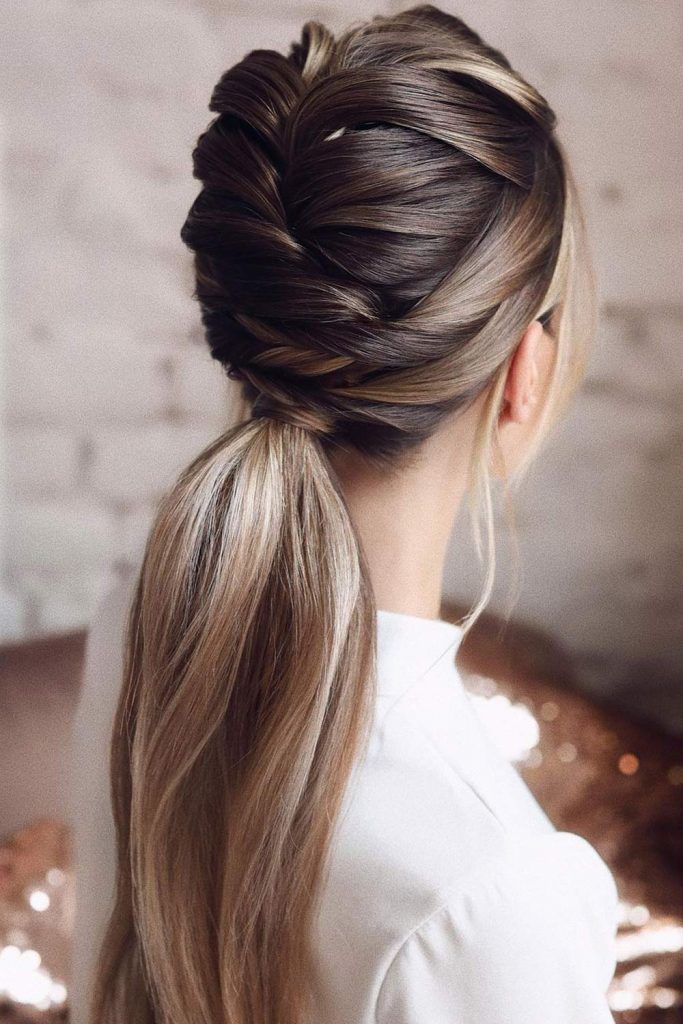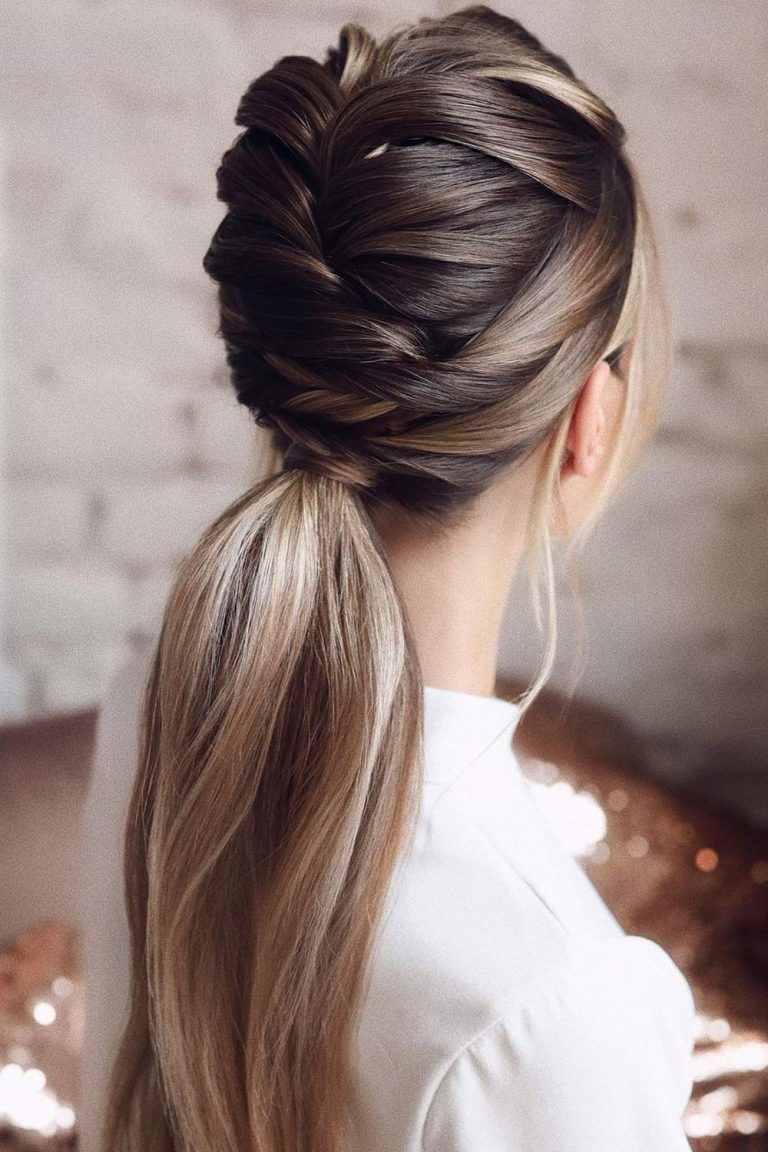 Source: tonyastylist via Instagram
FAQ: Graduation Hairstyles
Is it better to curl or straighten hair for graduation?
Graduation season frequently coincides with the warmest days of spring, so keeping your hair off your neck is a good idea. In case you don't have a curling iron, use a hair straightener to curl your hair.
How do you look good for graduation?
For your cap and gown, most schools recommend dark neutral colors like black and white. You might want to complement your clothing. Because your robe will already be thick, put on something stylish. A free-flowing dress, especially in strong, brilliant hues, is a great alternative.
How do I style my curly hair for graduation?
Braids are a great way to change up your look for graduation, whether your curls are long or short. You can try Beyonce and flaunt lemonade braids, a long side/back fishtail, or even a braided crown.
Was this article helpful?