Trendy And Elegant Prom Hairstyles Ideas For The Occasion
Pick prom hairstyles long before the event, if you want to enjoy getting ready for the big night. We know that this task is far from easy because of the number of mind-blowing hairstyles out there to choose from. Plus, there are so many different dress styles to either emphasize or downplay with the help of your hairstyle.
ADVERTISEMENT ‧ CONTINUE READING BELOW
And should long hairstyles for prom involve a braid, charm, ponytail or fishtail? Well honey, don't worry! In this photo gallery you will find popular yet sophisticated formal hairstyles that will compliment your features and your dress.
Whether you prefer loose hairstyles, half-updos, or updos for long hair, putting your best look forward means complimenting your dress and playing up patterns, necklines, and overall style.
Whether your dress is a halter, off-the-shoulder, or even mermaid shape, we have the hairstyle to match. Let's check them out for some major inspo!
Let Your Hair Updo Be Elegant and Refined At Prom
Source: hairandmakeupbysteph via Instagram, hairandmakeupbysteph via Instagram, hairandmakeupbysteph via Instagram
Prom hairstyles are pretty formal in order to match the momentous occasion. A classic low bun or loose and romantic bun never go out of style, making them ideal for prom hair 2020. Plus, it's perfect for sweating it out on the dance floor. If you're looking for a prom updos for long hair, a curly bun will get your hair off of your neck and out of your face with an air of elegance. Short hair, don't care? Add extensions for stunning prom hairstyles updos.
The best look for up-dos:
Off-the-shoulder dresses continue the air of romanticism with a low and loose wavy bun.
Compliment the femininity of lace with an elegant up-do.
A bare necked dress is ideal for a side-swept up-do with hanging pieces.
Choose a simple dress when it comes to a complicated hairstyle.
ADVERTISEMENT ‧ CONTINUE READING BELOW
Simple and Tasteful Half-Up Half-Down
Source: emmachenartistry via Instagram, xenia_stylist via Instagram, xenia_stylist via Instagram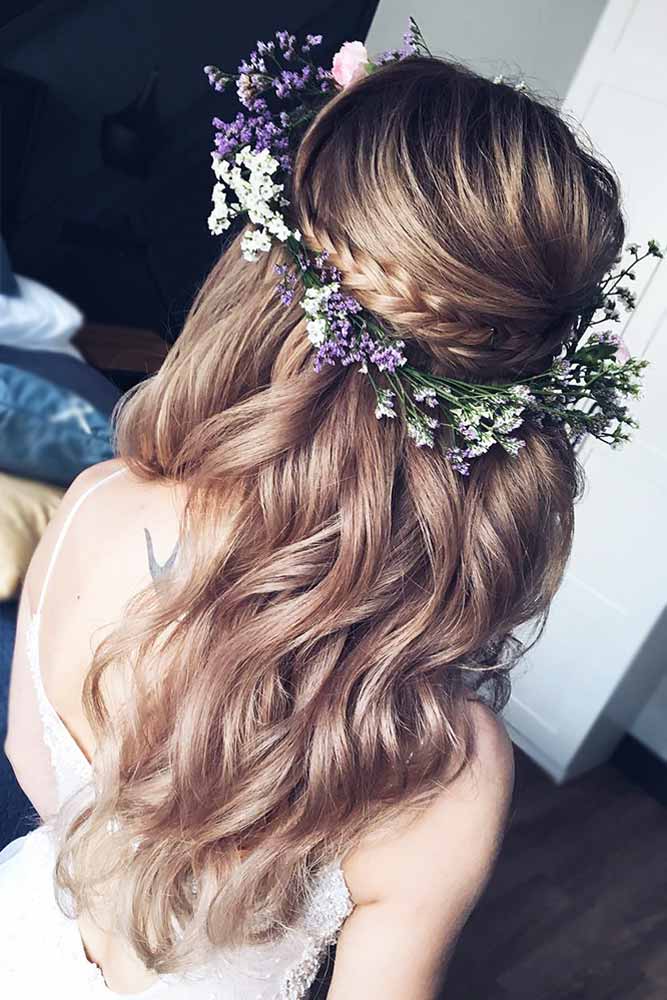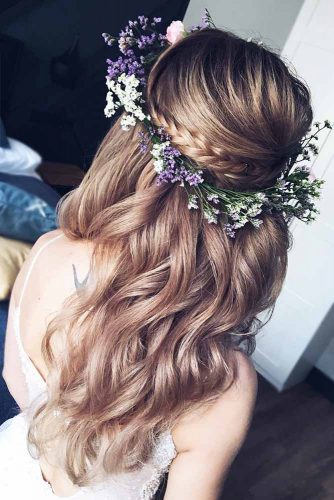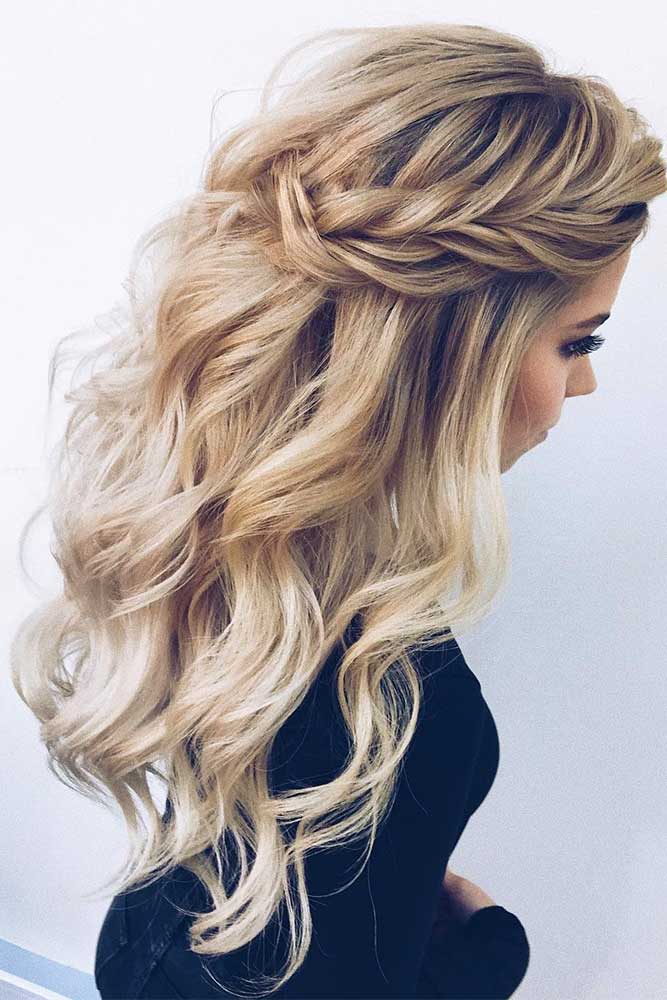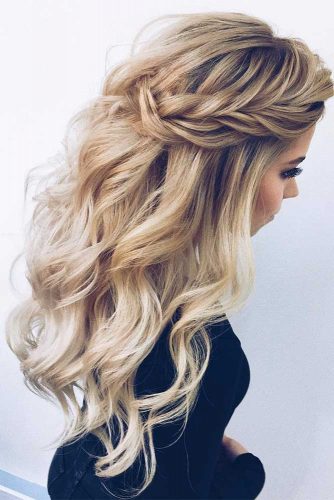 Half-up half-down hairstyles are very on trend but make for perfect prom hairstyles for a variety of reasons. They combine formality with effortlessness and ooze boho chic vibes. Plus, it's an easy style to do at home if you don't plan to head to a salon. This dreamy style works just as easily for prom hairstyles long hair as it does for a shorter cut.
Emphasize a dress with a dramatic front with prom hairstyles for long hair half up half down. As a 'do for prom hairstyles for wavy hair it's ideal, but you can easily curl your hair and comb into loose waves if you have a different natural texture. Prom hairstyles half up half down will also keep your hair out of your face so your make-up is intact and Instagram ready all night long!
ADVERTISEMENT ‧ CONTINUE READING BELOW
Ponytail Hairstyles For Prom Parties
Source: missysueblog via Instagram, emmachenartistry via Instagram, elstilespb via Instagram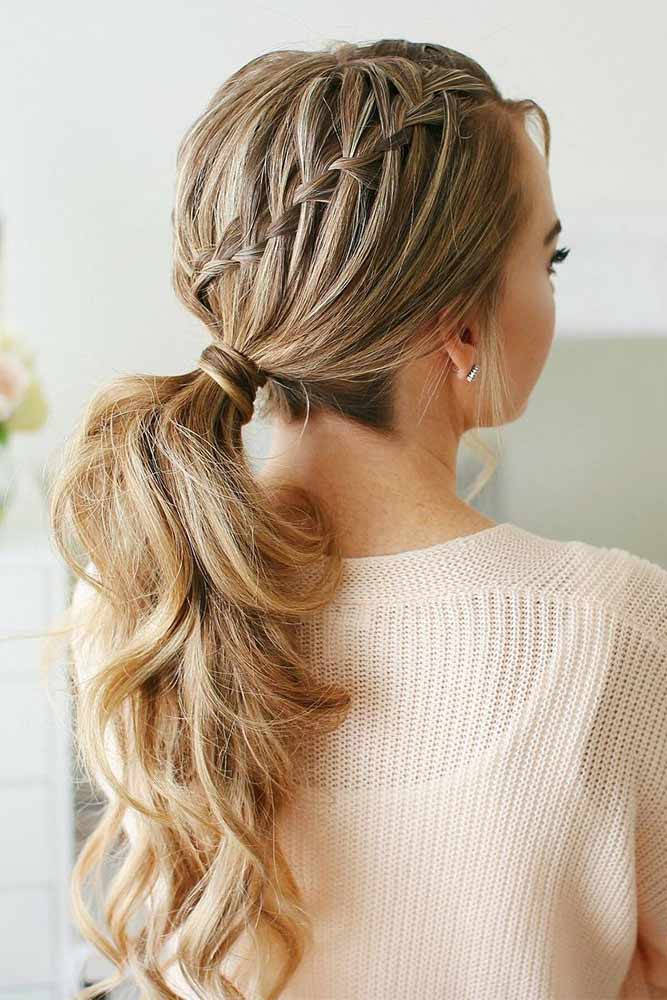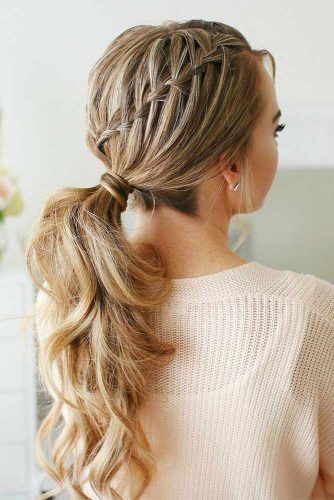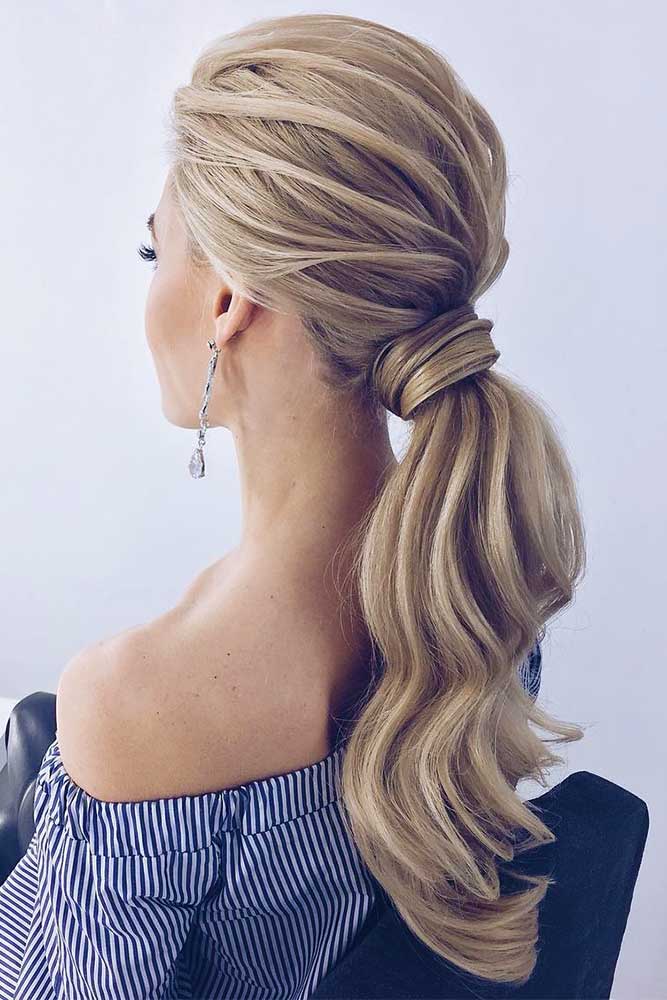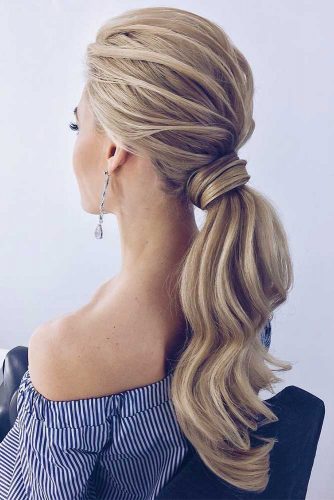 If ponytails are one of your go-to long hairstyles, then you're in luck because they work perfectly for prom! Yet, a prom ponytail is just as sophisticated as the rest. They are easy prom hairstyles to recreate and will work magically if you've got another attention-grabbing element to your look. Secure it at the nape of the neck and wrap hair around the hair tie for seamless class. Try it with smooth curls, pin straight, or a little textured if your dress is flowy or bohemian.
A sleek ponytail pairs great with a high or turtle neck dress to play up this accent. A spaghetti strap dress is also ideal for a ponytail. Because it makes a stellar choice with hairstyles for long hair, steer clear of a dress with an open back or one with any back detail.
ADVERTISEMENT ‧ CONTINUE READING BELOW
Be The Real Queen With A Braided Crown
Source: lalasupdos via Instagram, lenabogucharskaya via Instagram, lenabogucharskaya via Instagram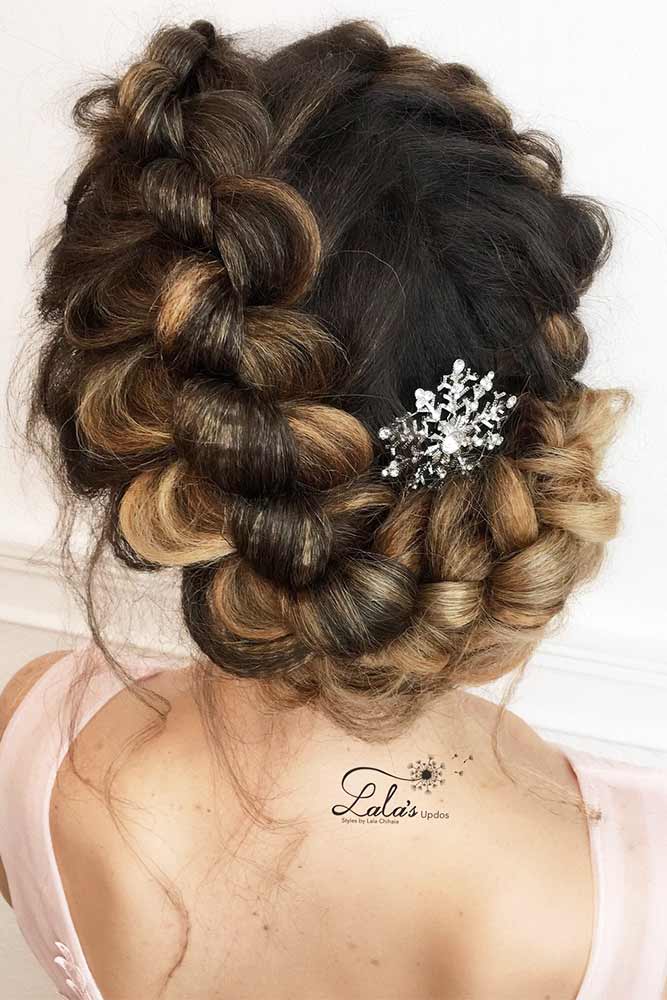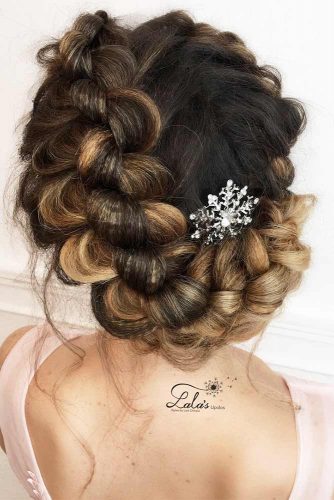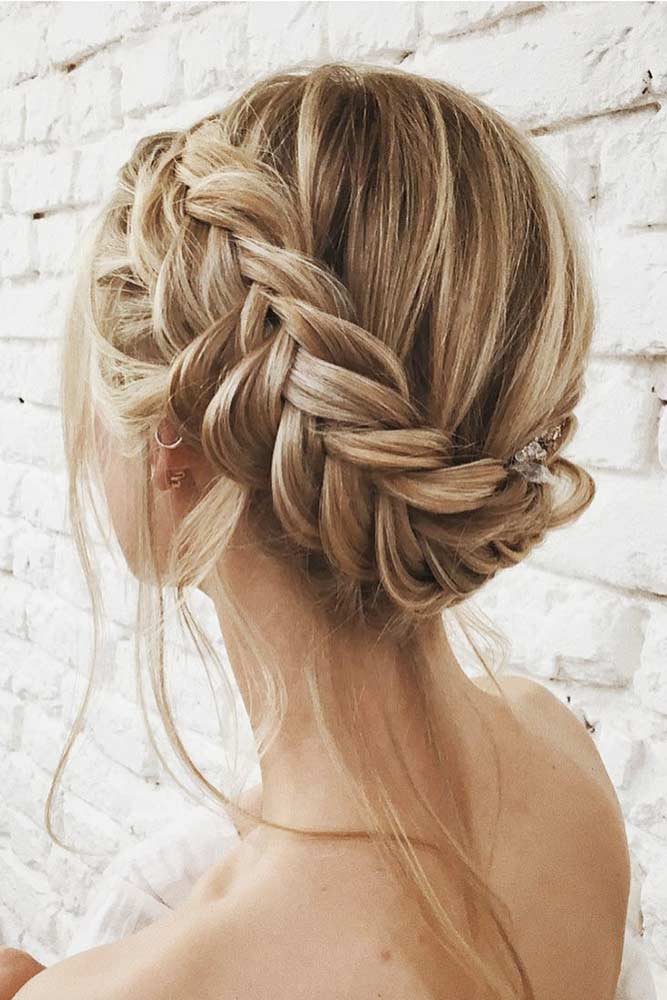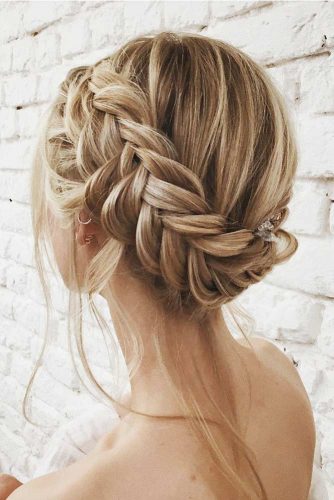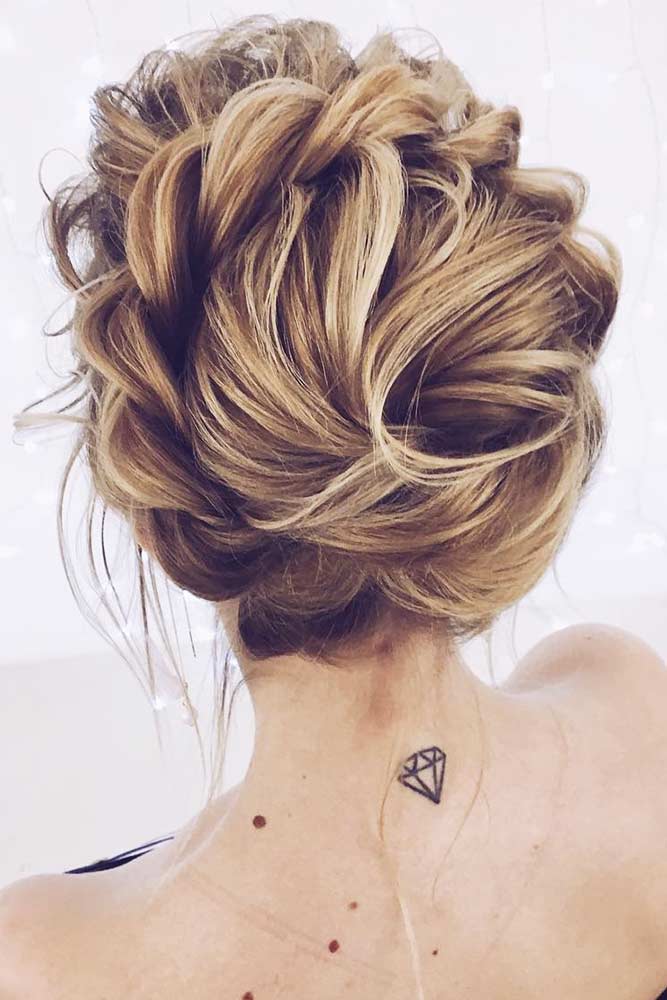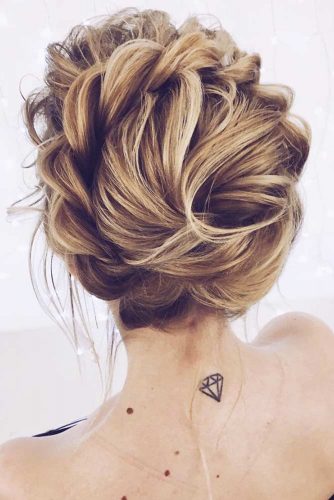 Rocking braided hairstyles on your special night is certainly more time-consuming, but when it comes to a crown braid, every minute spent is worth it! You don't have to win prom queen to win with this prom hair updo. An elegant crown braid is romantic yet formal and will help you stand out from the crowd. Start your braid underneath one ear and gather hair as you go all around your head. Set with spray for a polished vibe or pull out a few wispy pieces for angelic appeal.
Does your gown have a strappy back or any unique detail on the back? A crown braid makes the ideal accent for this type of dress while still keeping hair out of the way. Off-the-shoulder gowns with thin straps also pair elegantly with this more ethereal hairstyle.
ADVERTISEMENT ‧ CONTINUE READING BELOW
Bombshell Braids: Your Best Friends
Source: xenia_stylist via Instagram, aurorabraids via Instagram, braidsbyjordan via Instagram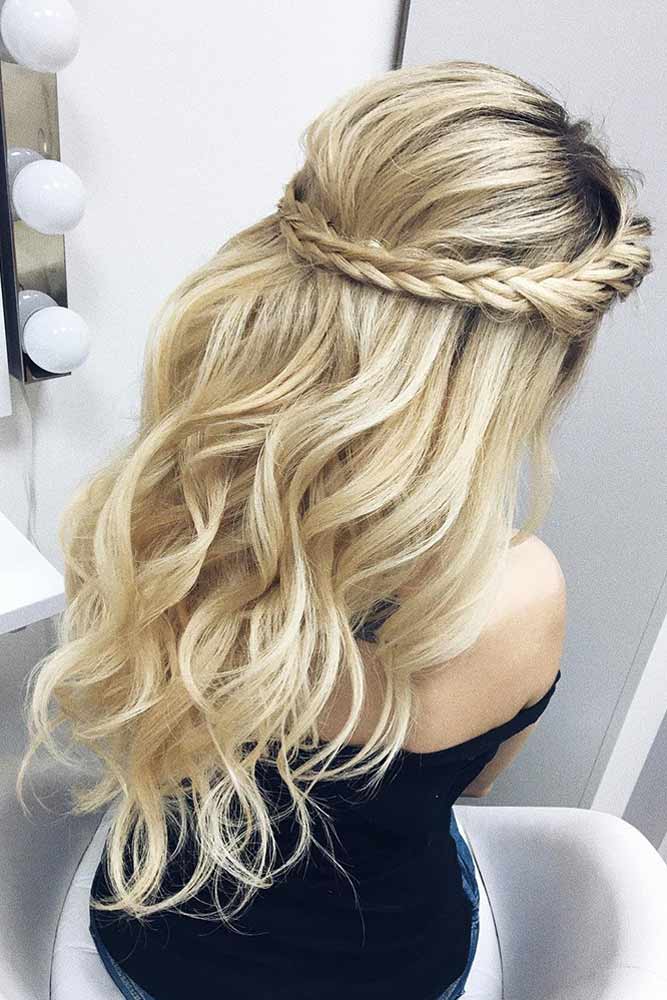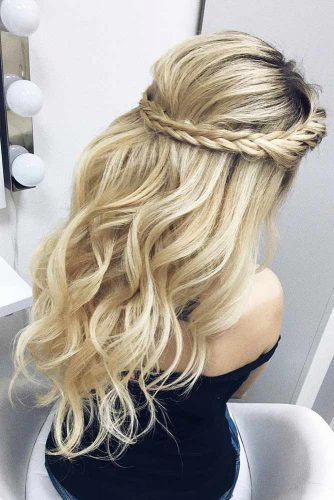 You don't have to wear a crown to still incorporate a braided element to a variety of styles. If you're lucky enough to have gorgeous long locks then you've got a lot of room to sport braided hairstyles. Regardless of the braid you choose, keep hair voluminous. Consider a half-up style with a half braided crown or channel your inner mermaid with a thick fishtail.
There are many styles to choose from for prom hair 2020, so keep in mind the size of your braid and placement. Small accent braids are great for a busier dress. A side fishtail pairs elegantly with a mermaid shaped dress and continues the streamlined look of a halter dress. Half-up half-down hair with a braided detail shows off neck and chest dress details or even a bare décolletage with a stunning yet simple necklace.
Sweep Your Long Hair Into A Textured Bun
Source: elstile via Instagram, lenabogucharskaya via Instagram, emmachenartistry via Instagram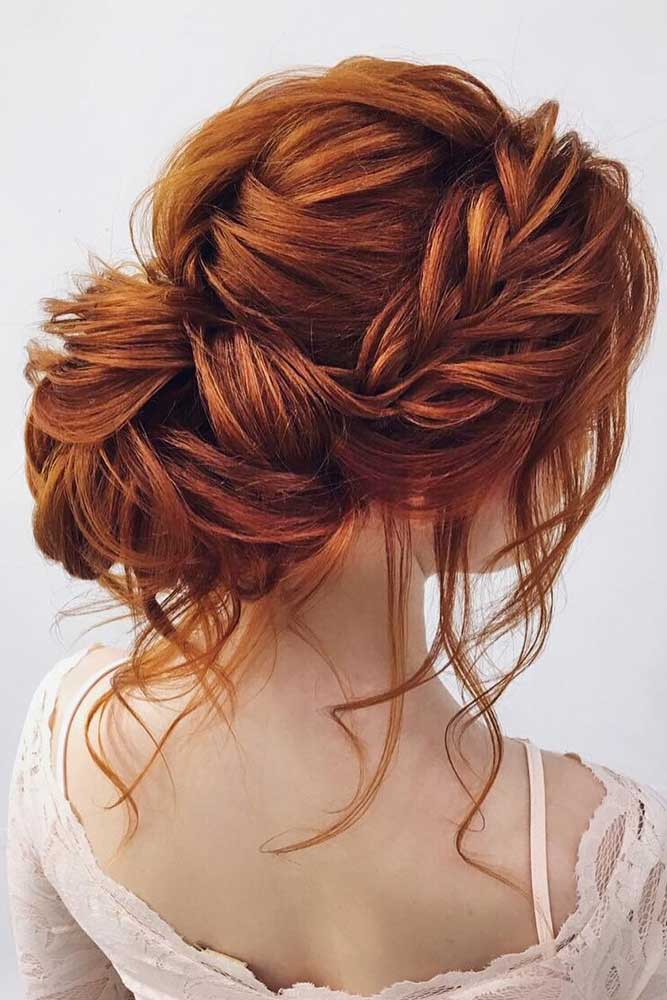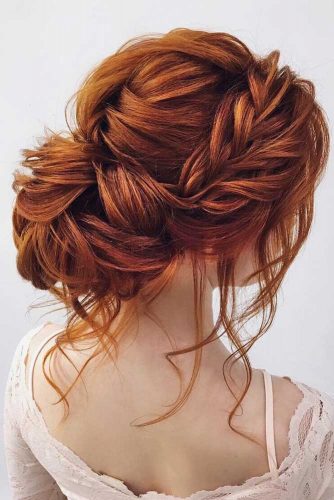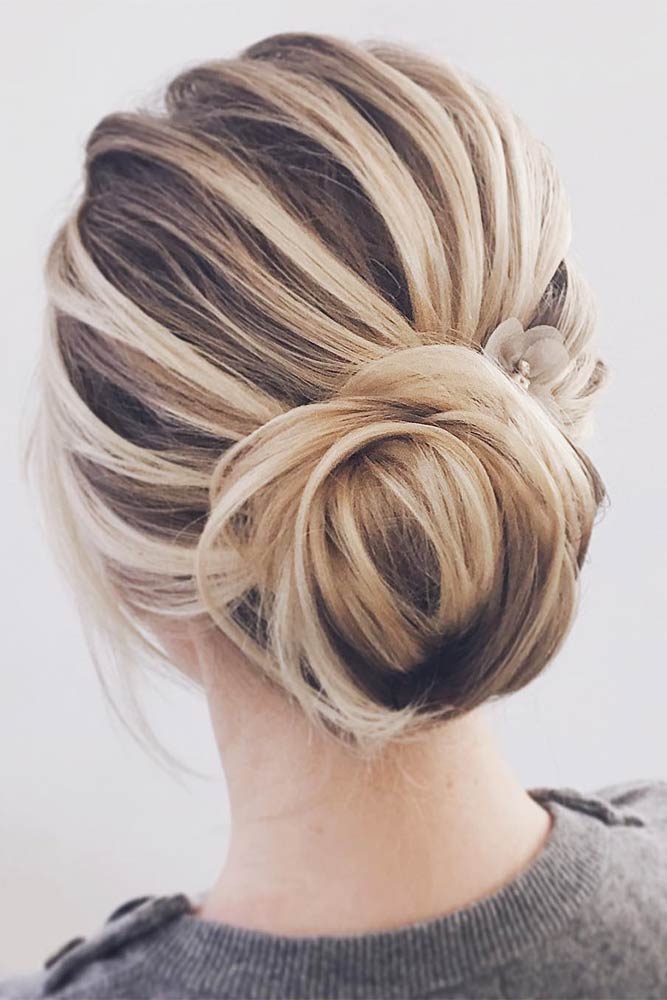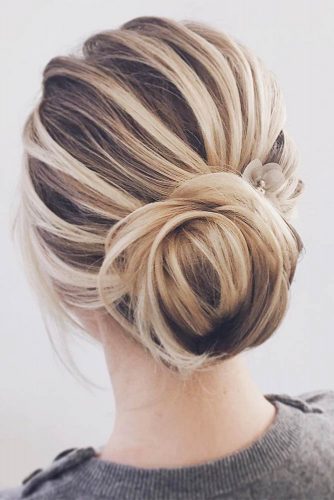 Messy hairstyles have been trendy for awhile because of it's youthful vibe as updos for long hair. Adding texture to a formal up-do is fresh and will certainly make you the life of the party! Textured buns are ideal as prom hairstyles long hair and look perfect in pictures. Feel free to give your hair some lift at the crown before sweeping it back. Keep your hair smooth and together or try a braided bun for some playfulness.
A textured bun with several pieces hanging loose goes gorgeously with a strapless or sweetheart shaped neckline. A more elegant chignon that is totally pulled up is a beautiful style for a thin-strapped dress. Keep your attention on your dress with a textured bun if your dress has any dramatic pattern or cutouts.
Add Accessories For A Charmed Look
Source: lalasupdos via Instagram, lalasupdos via Instagram, lalasupdos via Instagram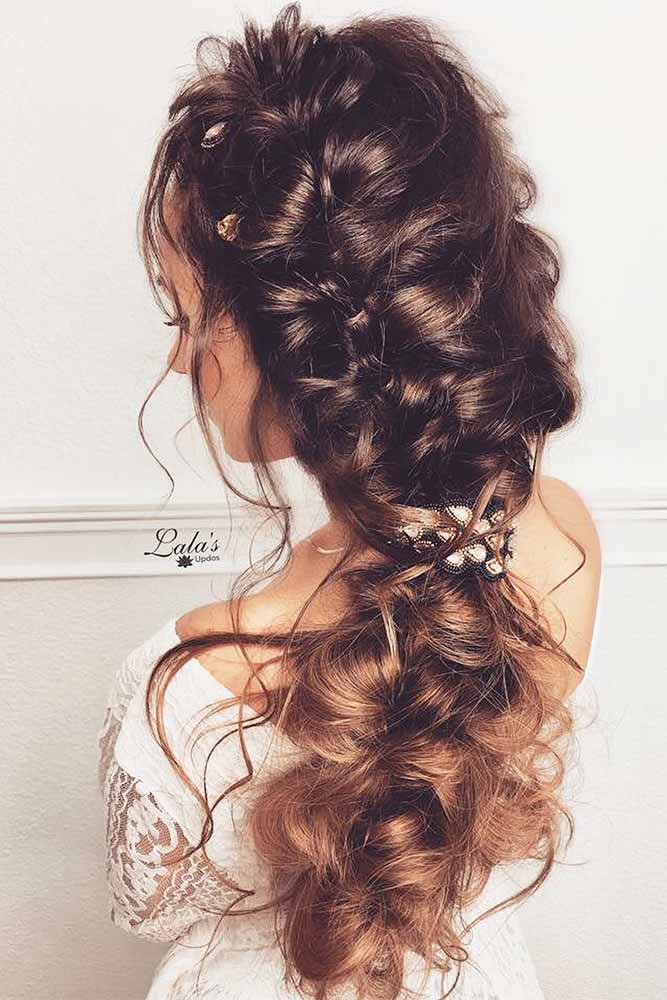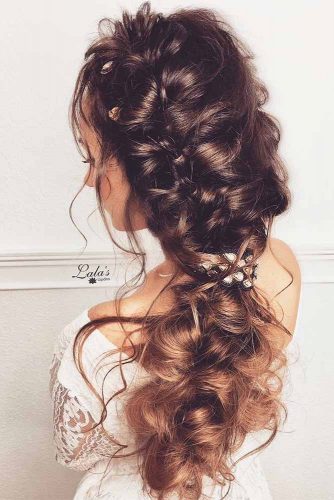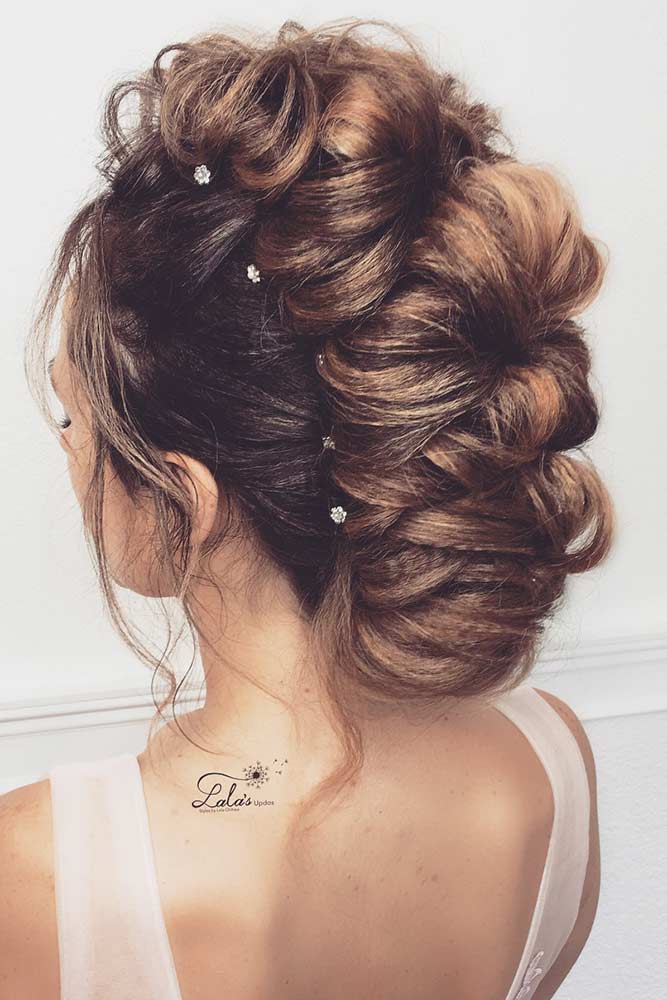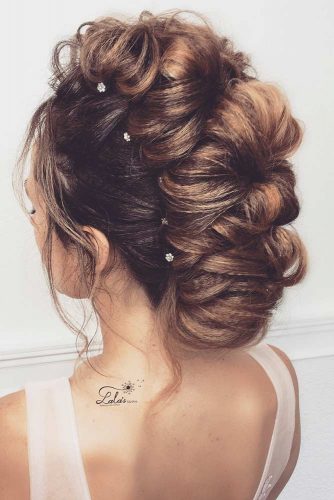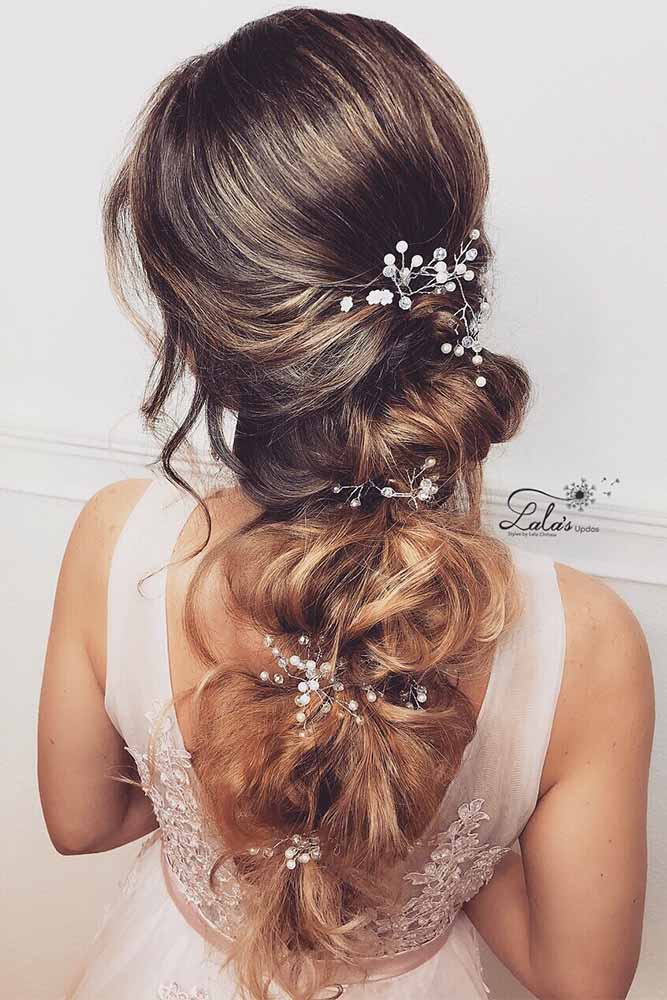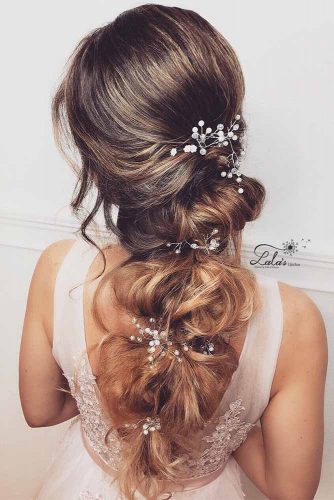 Looking to choose from a variety of long hairstyles for prom? You can guarantee you'll be the most special girl in the room by incorporating sweet hair charms or even a brooch. If your hair is short, sweep it to the side and secure with a charm above the ear to show off your beautiful face. For cute long hairstyles, dress up a simple braid or glam up a less feminine faux hawk with tiny studded gems or pearls.
Solid colors are the perfect backdrop if you want to make your hair the focus of your prom look. However, matching a delicate clip to the sweet detail or color of your dress works well with a dress that has more detail or pattern. Play up the uniqueness of a simple one-shouldered gown with unique charms in your lovely long hair.
ADVERTISEMENT ‧ CONTINUE READING BELOW
Let Your Hair Down
Source: nadigerber via Instagram, nadigerber via Instagram, tonyastylist via Instagram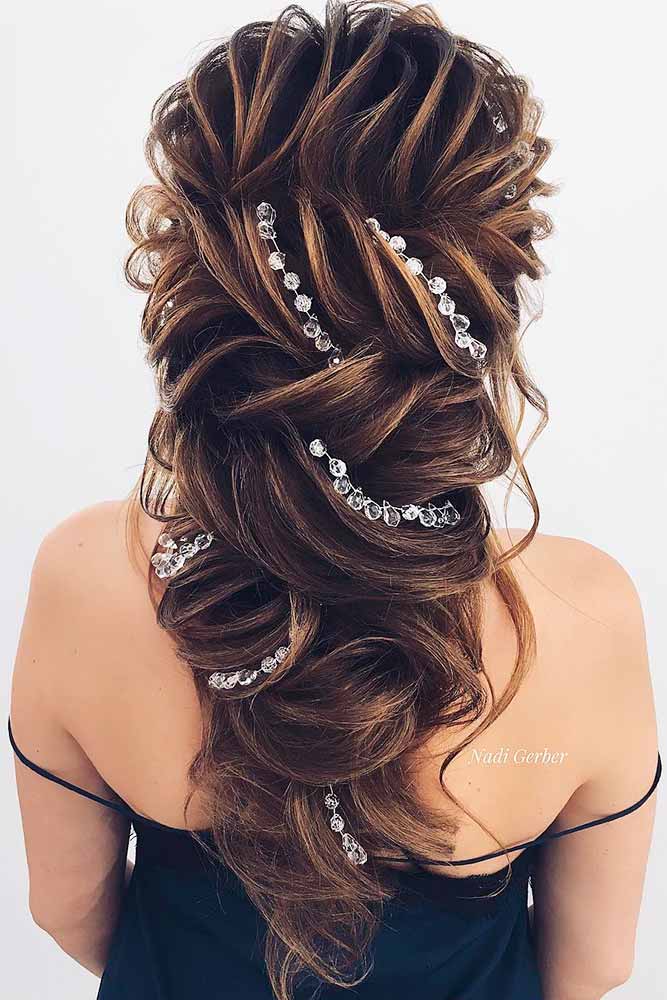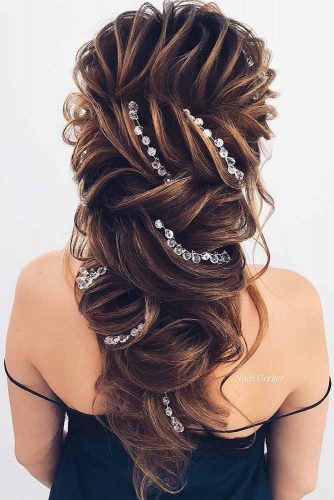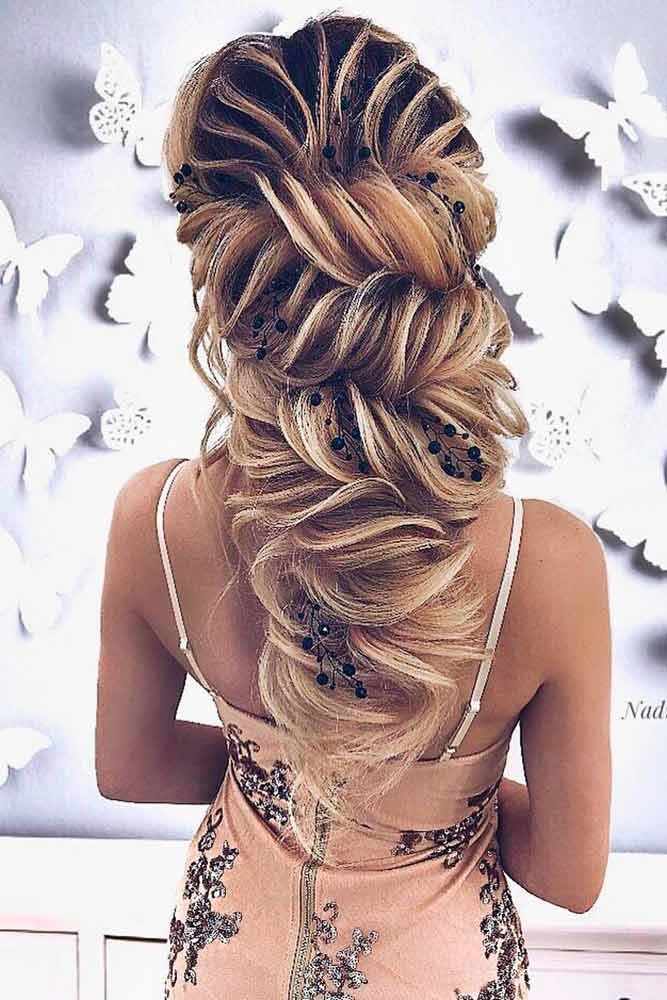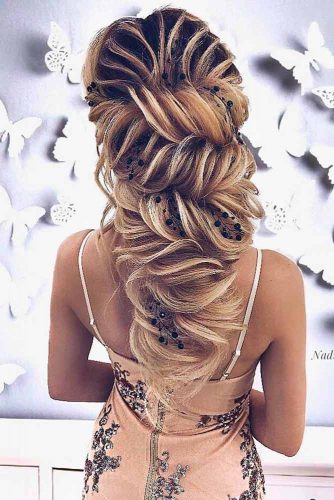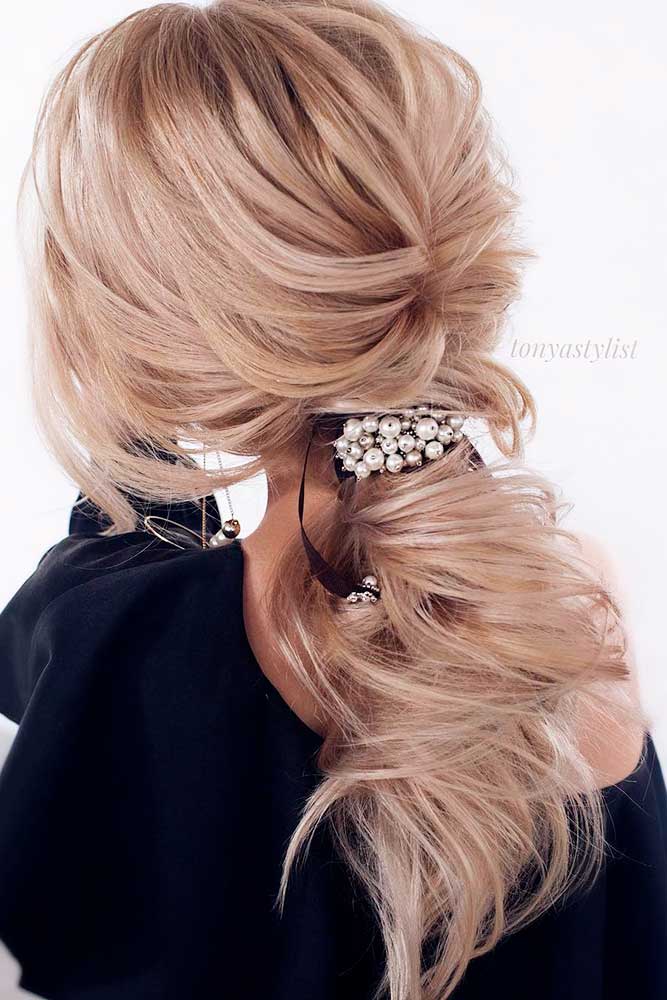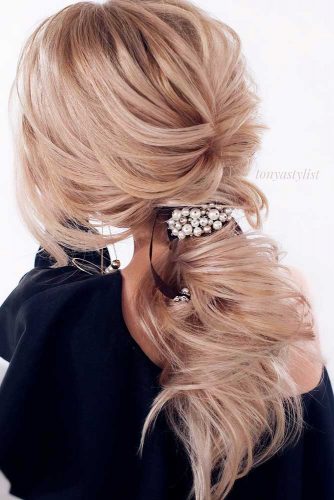 Believe it or not, but if you let your hair down it won't let you down! Throughout the history of women's beauty, long loose hair has always been a symbol of femininity. Your prom night is the time when you should let all your beauty dreams come true, so don't hesitate to show everyone how feminine you are. It's time to let all of your locks form an amazing voluminous hairstyle.
Look at these pics: it's so hard imagine how many envious looks you can catch with one of these beautiful hairdos. The best thing about your prom night is that you can adorn your hair with any accessories and that won't be "too much!". Showing that this day is very special for you is essential! Each of these ideas are totally stunning: you can get yourself an accessorised voluminous twisted hairdo or embellish your hair with an elegant twisted ponytail. Which one is to your taste?
Charming Waves
Source: elstile via Instagram, nadigerber via Instagram, elstile via Instagram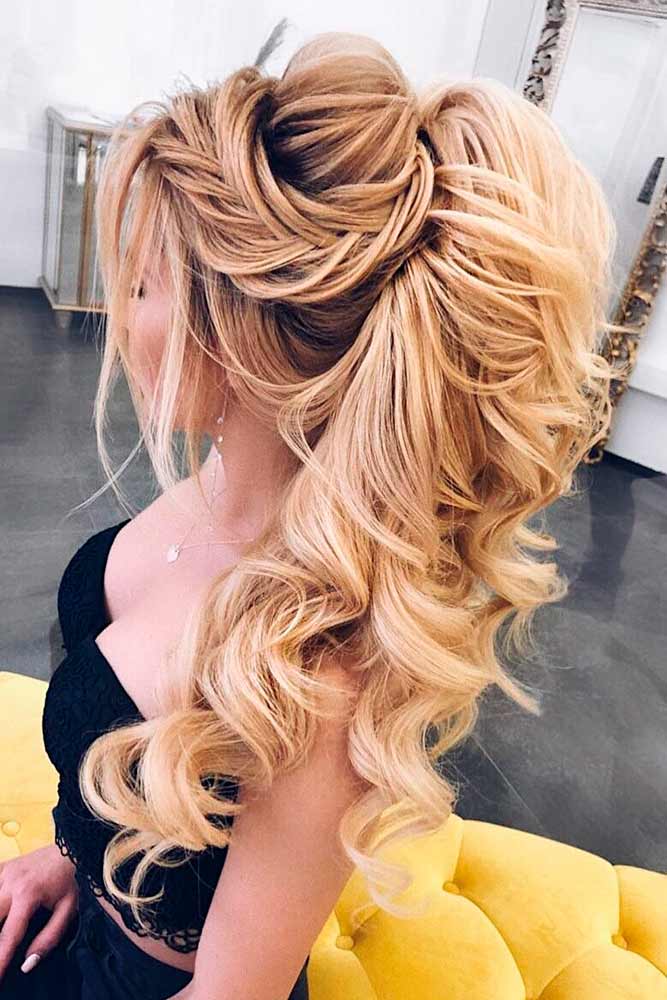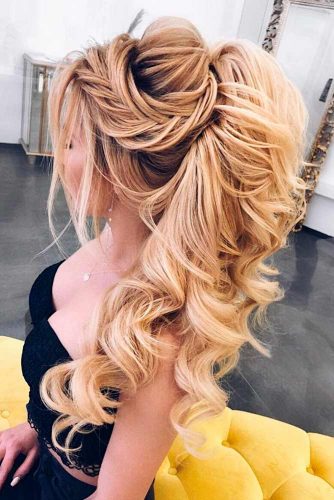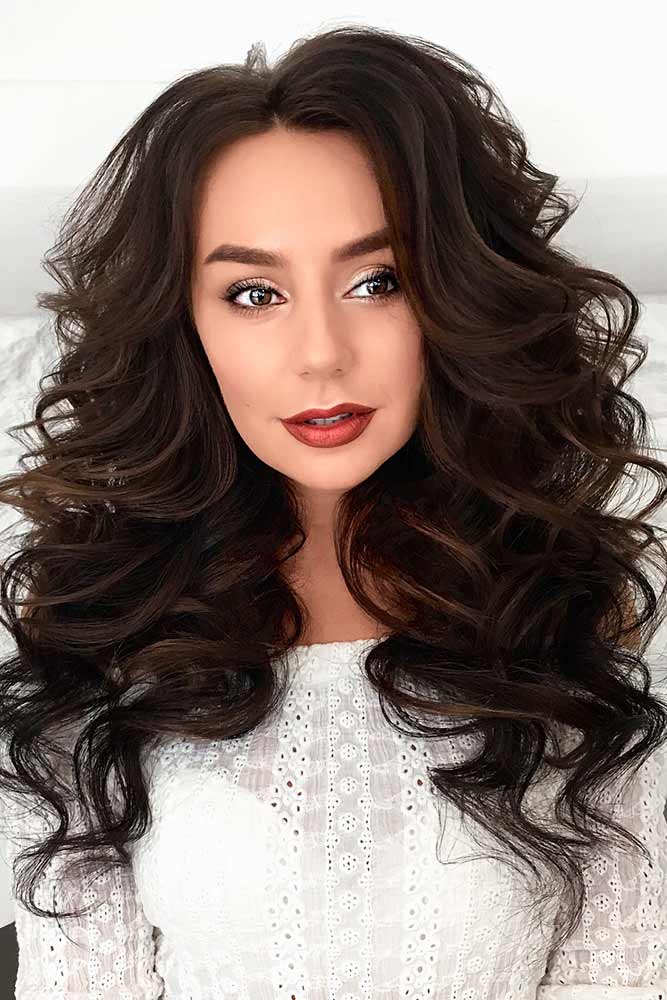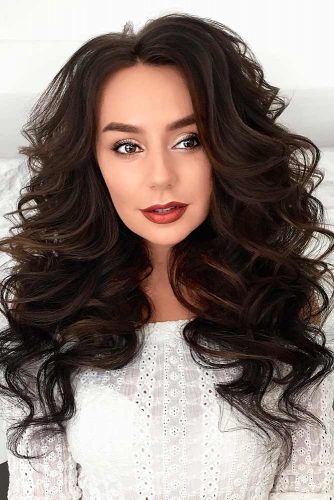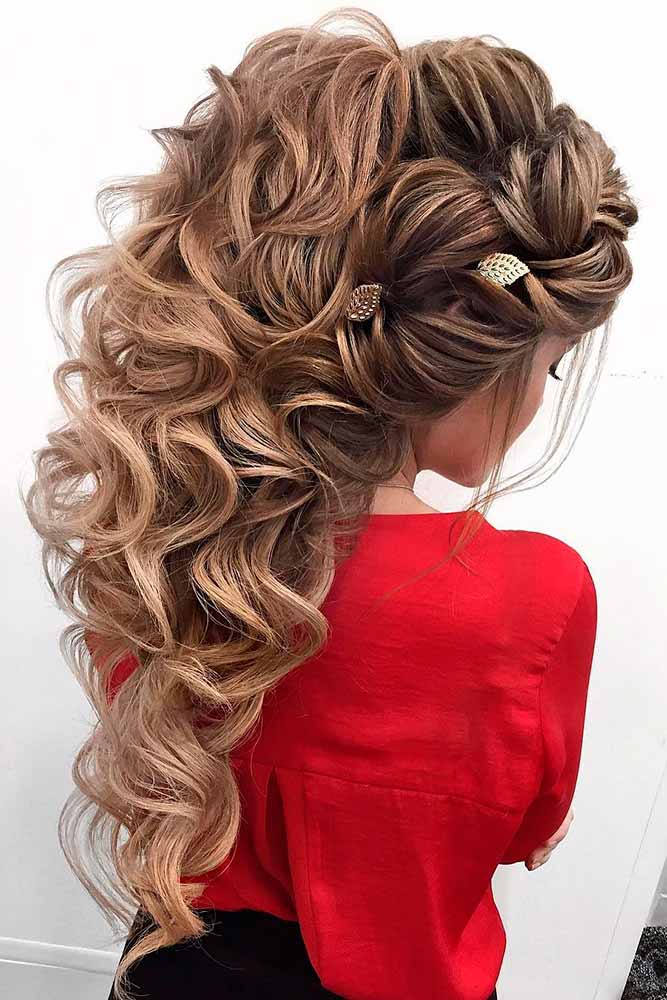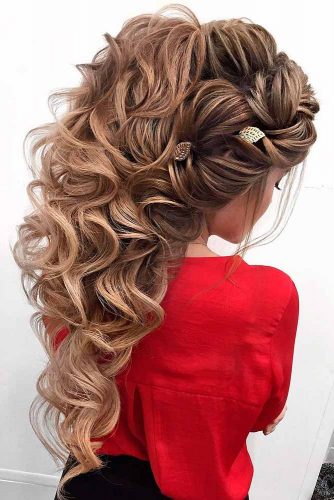 Many girls associate their prom night with waves, and we're not surprised. Waves are just great! Their main advantage is that they really can suit any girl: no matter what hair type, hair length, and hair color you have, these cuties know how to make your evening look unforgettable.
Every girl wants her prom to be a day to remember, that's why we all try so hard to reach perfection in our looks. How do you like these ideas? Even though waves are frequently chosen by graduates, they can create a unique look for everyone. How about a posh ponytail updo with framing twisted locks around the crown? Or how about you to focus on volume: the more volume your waves give you the better. If you are fond of elegant hairstyles that can keep your face open, just look at the last pic: this is the hairdo you are looking for.


ADVERTISEMENT ‧ CONTINUE READING BELOW