Updo With Baby Bangs
The actress loves to jump from one length to another. Still, when she has breaks between her experiments, she opts for the most versatile medium length. But she never seeks easy ways.
In 2018, Emma Watson shoulder length hair didn't come alone. She decided to give more character to her simple medium updo by finishing it with trendy baby bangs. Not only did they add a sense of modernity to her looks but also balance out her forehead.
Source: DFree/Shutterstock

Swept Back Updo
While the majority of fans believe that Emma Watson Beauty and the Beast hair is the epitome of her femininity, this premiere look stays unfairly underrated. This gentle swept back updo keeps her hair tight but voluminous, thus opening up her beautiful face. Coupled with chic makeup, such an elegant updo brings those fairy-like movie vibes.
Source: JStone/Shutterstock
Low Pony Style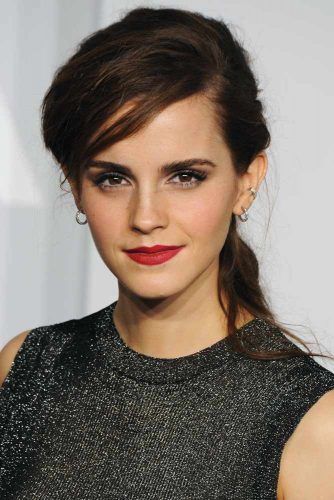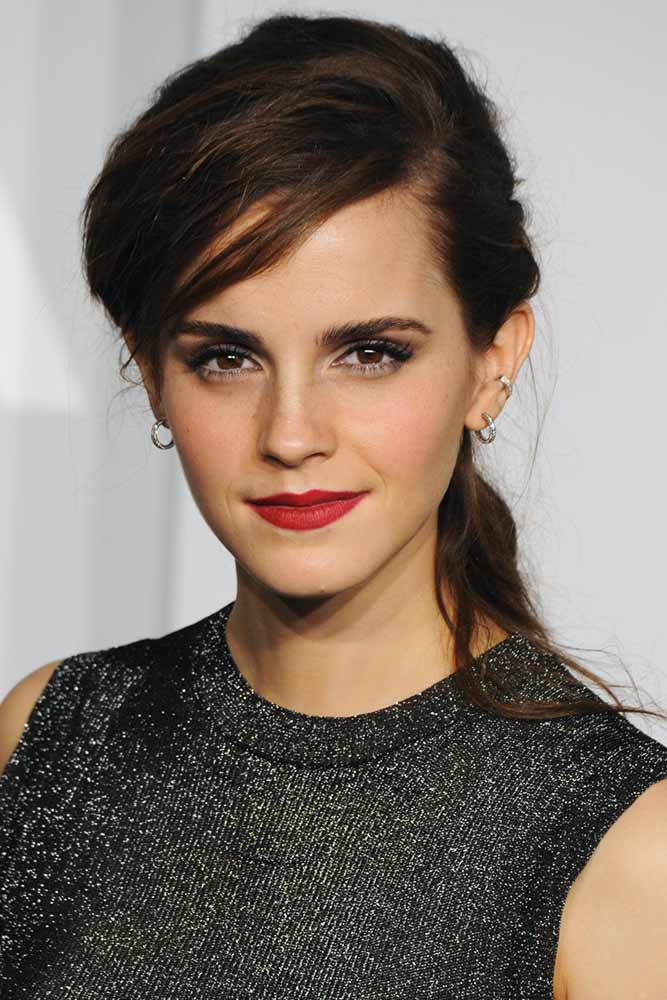 Emma Watson medium hair has had its own career. And, needless to say, not all the roles were about tales and magic worlds. The actress always loves to keep up with simplicity as she believes that's the only way to show off her natural beauty. Obviously, this ponytail is no exemption. Though it takes less than 10 minutes, the way it frames her face and suits her outfit is to die for.
Source: Featureflash Photo Agency/Shutterstock