High Bun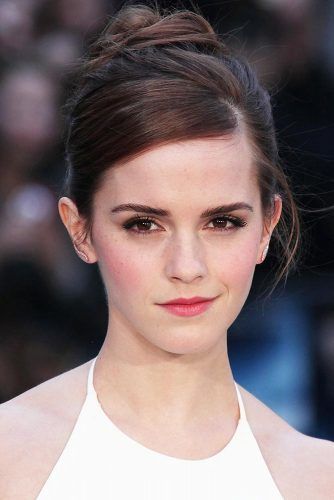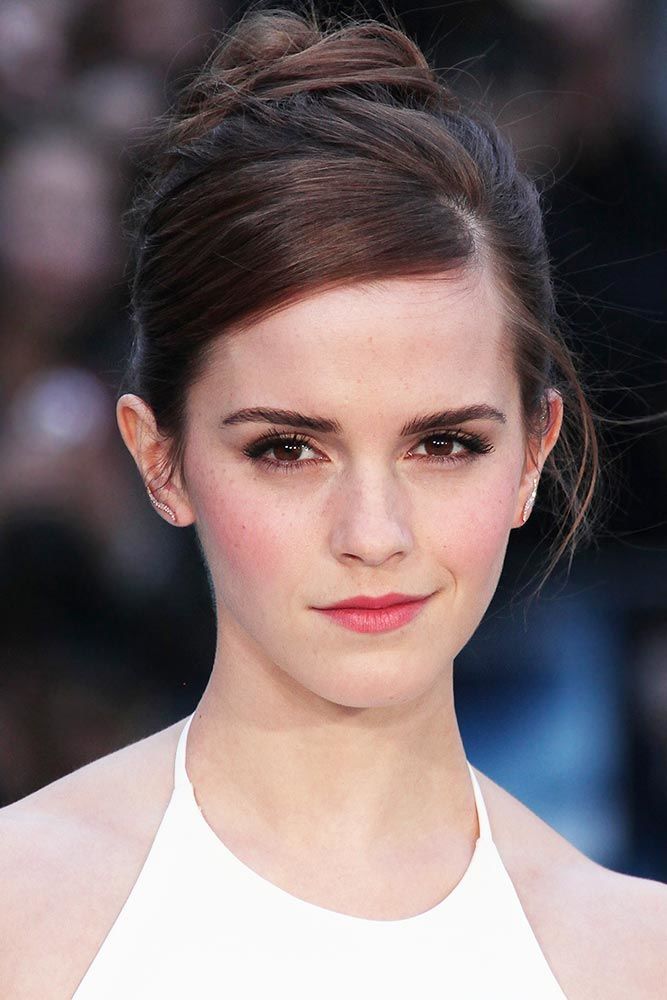 For some people, here Emma attends another movie premiere. For us, here she proves that rocking medium length hair is enough to wash away any styling limits. This distinctive high bun with a flattering side part nicely accentuates her girly outfit.
As told by the actress, she loves keeping up with short-to-medium lengths. Yet, for some reason, fans still can't forget those Emma Watson long hair pics from a commercial photo shoot.
Source: BAKOUNINE/Shutterstock

Updo Headband Braid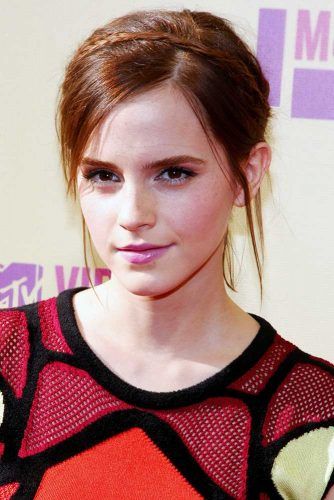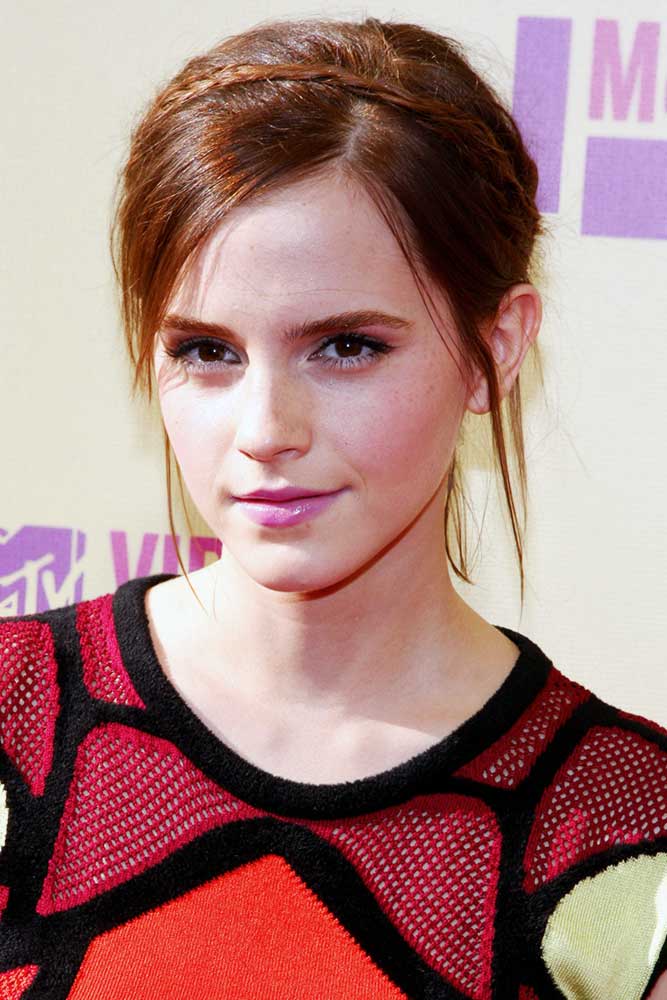 If you still don't believe in the versatility of braids, this headband updo is here to change your mind. While some ladies tend to spend hours on their hair to strike everyone for a special occasion, Emma gets braids for a red-carpet look. This time, it's a tiny braid that embellishes her cute updo. Isn't simplicity genius?
Also, there's no need to mention that Emma Watson natural hair color never stands still. One day she goes reddish, and the other day is all about natural brown.
Source: Tinseltown/Shutterstock

Deep, Side-Parted Bob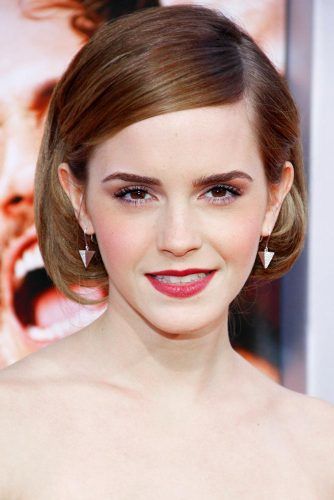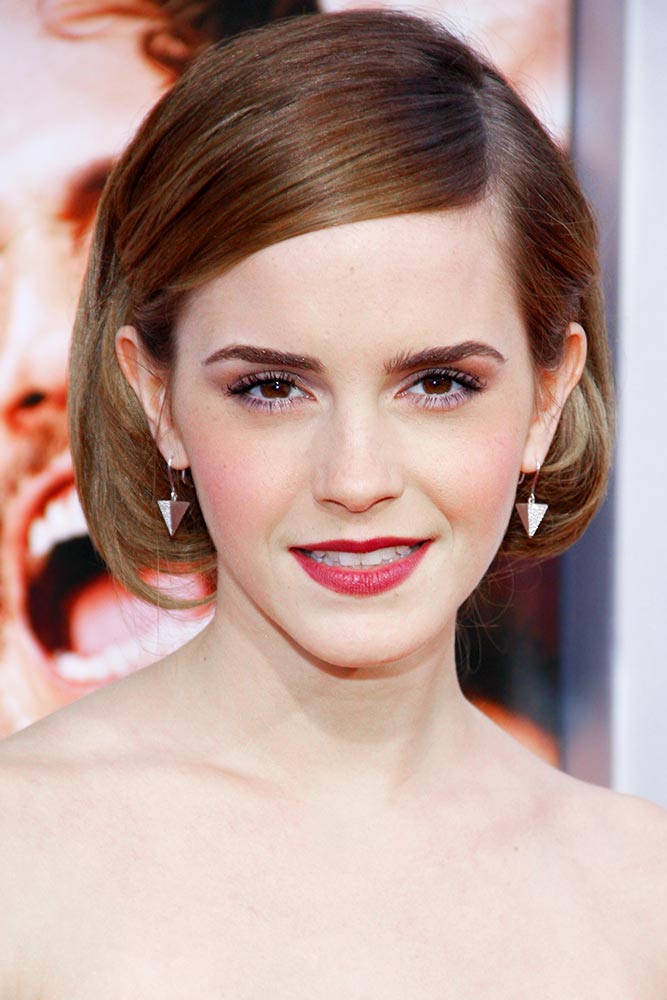 Seems like we've just found out when exactly the Emma Watson long hair vs short hair debate started. In 2013, she was rocking her favorite medium length until one day when she felt the need for changes. Instead of cutting her locks right away, she went for a faux bob, created with her hair folded inside.
See? Experiments aren't always a commitment! But this premiere wasn't the first time we could see Emma Watson with short hair.
Source: Tinseltown/Shutterstock