Simple Half-Up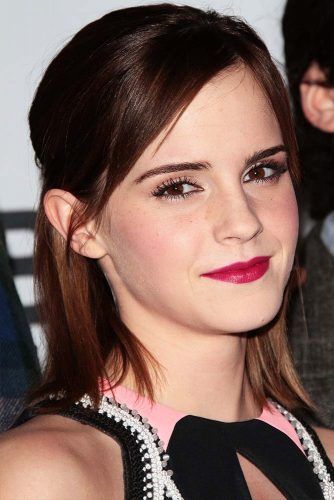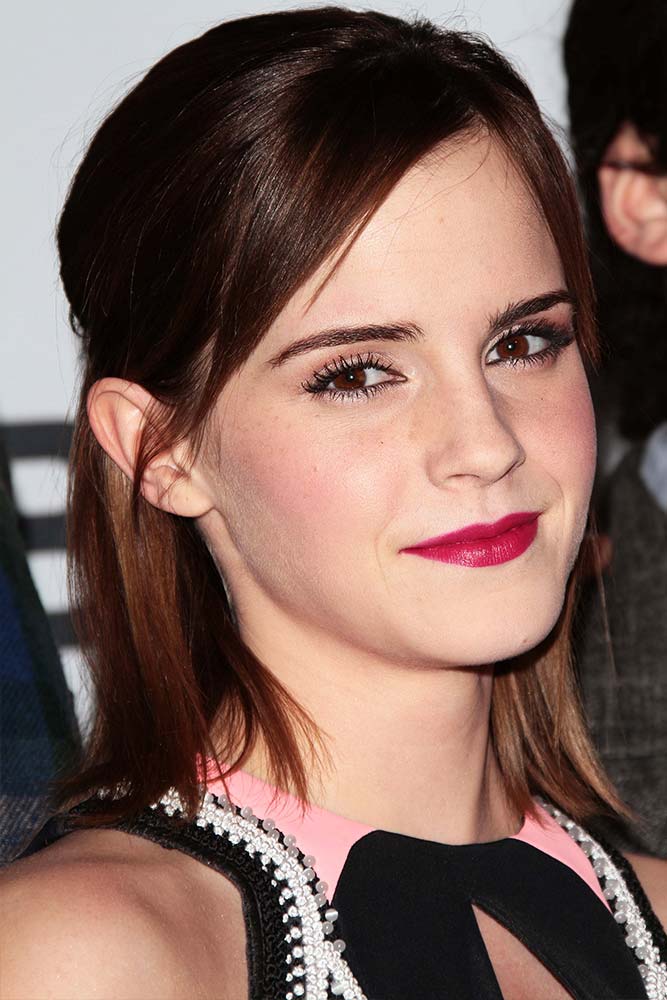 The look above is nothing but a straightforward half-up that we do to keep our hair away from the face. Well, again, Emma doesn't need to show up with a great, voluminous chevelure to hit people from a mile away.
Her soft, tapered fringe does the framing job while the rest of her hair outlines her unpretentious but so natural makeup. Pay attention to Emma Watson hair color in the pic: 2013 was full of color plays.
Source: s_bukley/Shutterstock

French Twist With Free Locks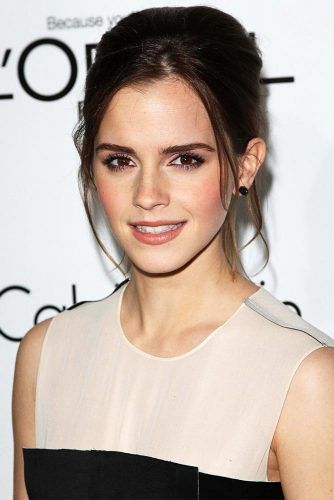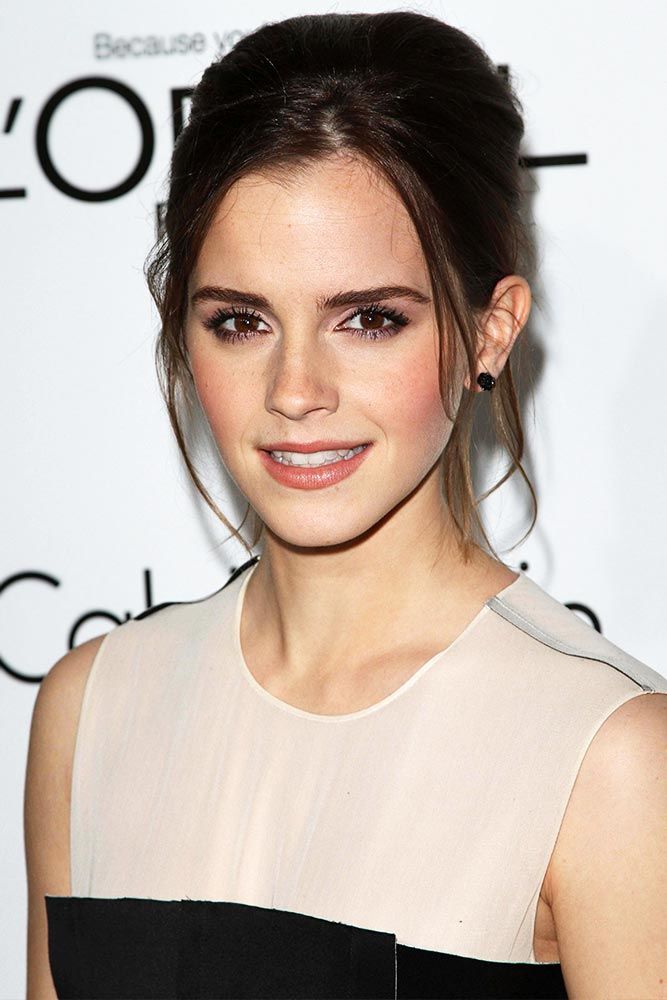 When we think of a French twist, the most feminine and elegant thoughts start running through our heads. And having seen the classy style on Emma, we couldn't help but share it with you. She's diversified the updo by leaving some front locks out of the style, therein adding some freedom to it.
By the way, in case you got caught to that Emma Watson black hair hoax, let us remind you. She only spiced up her color and moved to a deeper brunette shade!
Source: s_bukley/Shutterstock

Sleek Pixie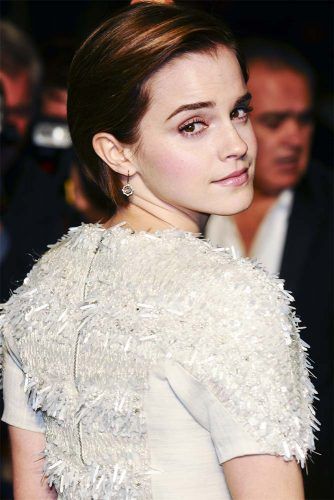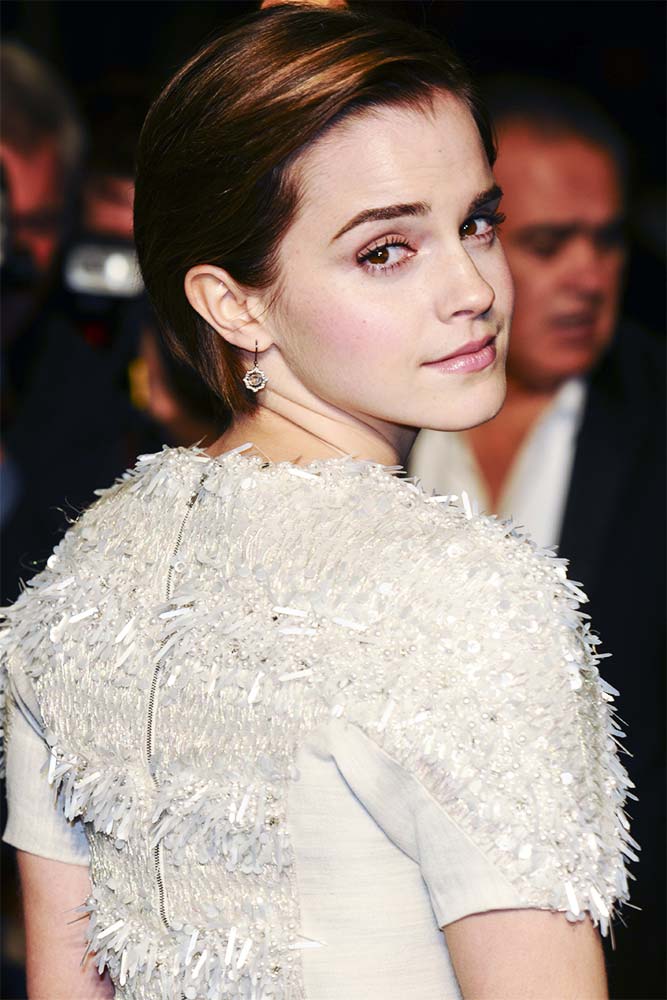 Today, everyone seems to be familiar with the scandalous Emma Watson short hair photoshoot for Vanity Fair. But does anyone remember her pixie debut in 2011? This pixie is another proof that femininity is not about the length; it's about your inner-self. The first Emma Watson short hair moment was sleek and backswept, which actually enhanced her lovely appearance.
Source: Featureflash Photo Agency/Shutterstock
Low Wavy Updo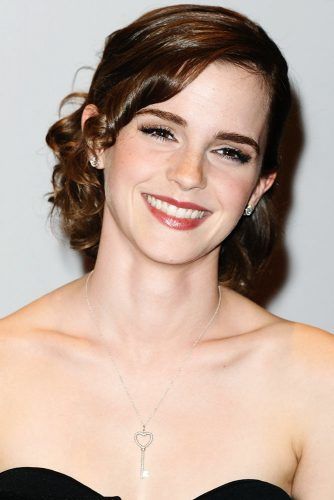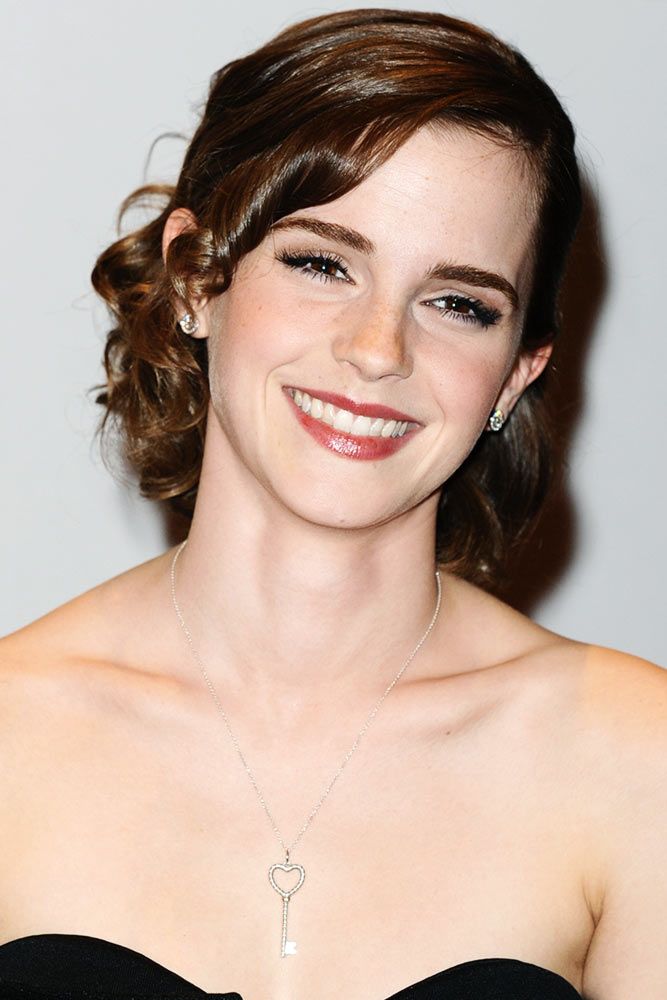 Believe it or not, watching Harry Potter isn't the only chance to see Emma Watson curly hair. The actress loves to embrace and accentuate her naturally wavy texture from time to time as it flatters her indeed. Soft, defined waves that twist into a low bun are so rich and restrained that it's hard to take eyes off them.
Source: Featureflash Photo Agency/Shutterstock
Even to a naked eye, Emma Watson natural hair texture and color revolution is a living role model for modern ladies. Everything that the actress touches turns either to trends or to masterpieces. And all the ideas you've seen today are the proofs! Bottom line? Follow her beauty path! Don't go too much with your hair and leave it all to simplicity: it can reveal your beauty at its best.