By:

Glaminati Media

| Updated:

02/04/2019
Round Face Shape
Everything is pretty obvious with round faces: most of your facial features are round and soft. Though round faces have their own charm, if a wrong haircut accompanies them, it can be a real disaster. Girls with round face shapes flaunt with their pretty round cheeks, which are the widest point of their face. Let's see how to be proud of the shape of your face!
Do I Have a Round Face?
If your jaw and forehead are equally wide, the angles of your face are very soft, and your cheeks are too prominent, you've got a round face shape.
Minimalistic Long Blunt Bob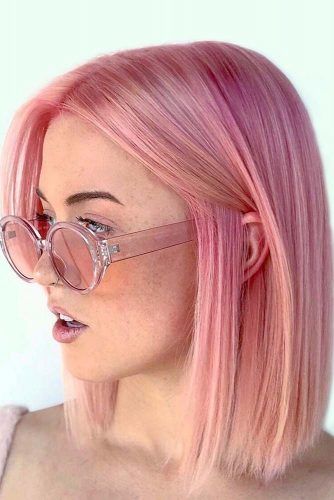 Once you determine your face shape as round, everything in your style should be all about elongating its silhouette. Those who feel insecure because their faces appear too big should keep in mind that such a simple cut as a long blunt bob is their salvation. You can style your front locks in the way they overlap your cheeks, thus making your face look slimmer.
Source: thejesjewel via Instagram

Seductive Angled Bob
Angled bob with a bit asymmetrical body, where the front tresses are longer than the hair on the back, is another stunning way to get rid of full face effect. You can wave your hair, creating a face-framing effect that will draw attention from your round angles to your eyes and brows. Feel free to change the direction of each wave: it will add more volume, which we can't have too much of.
Source: romeufelipe via Instagram

Inverted Layered Bob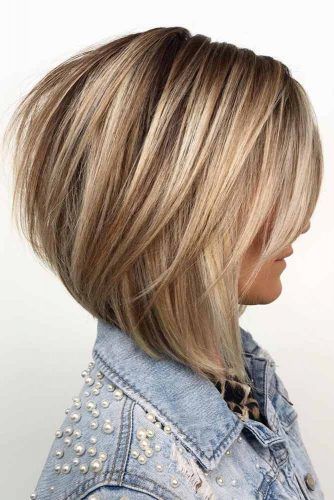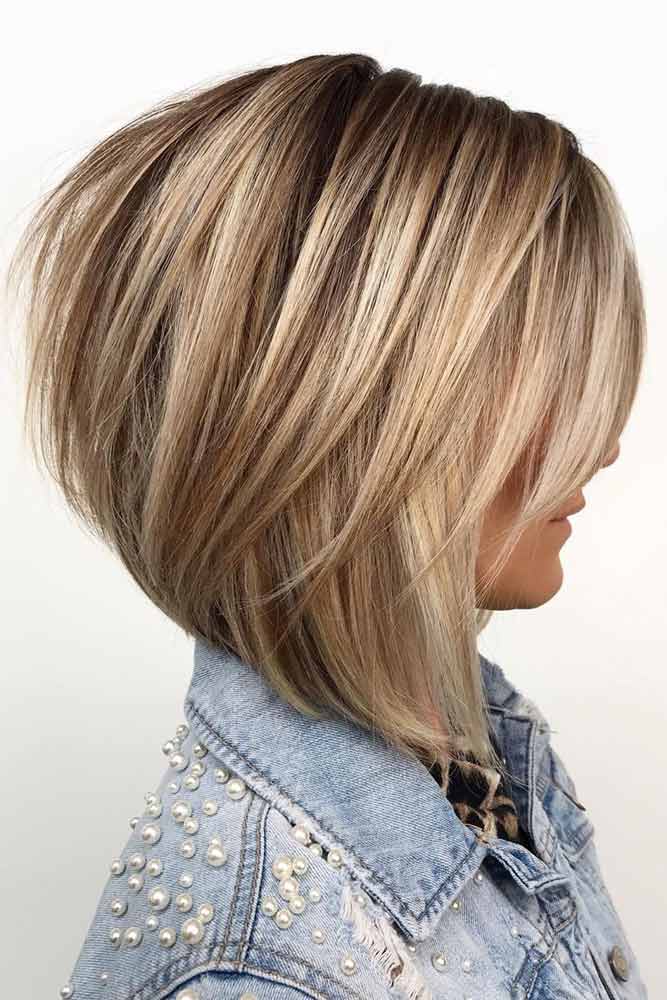 Everything gets obvious when we talk about round faces: your face appears very round, so it needs an edge. The structure of the inverted bob will create an angled body at the ends while layers will boost up the volume in your hair, thus visually taking your shape to the next level.
Source: styled_by_carolynn via Instagram

Bob With Middle Part + Layered Fringe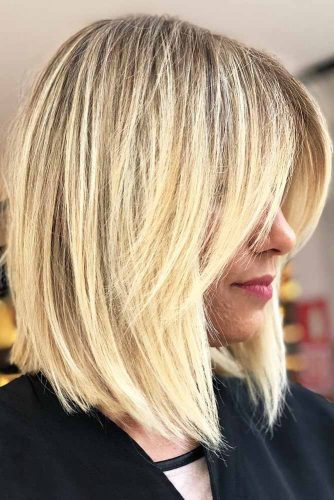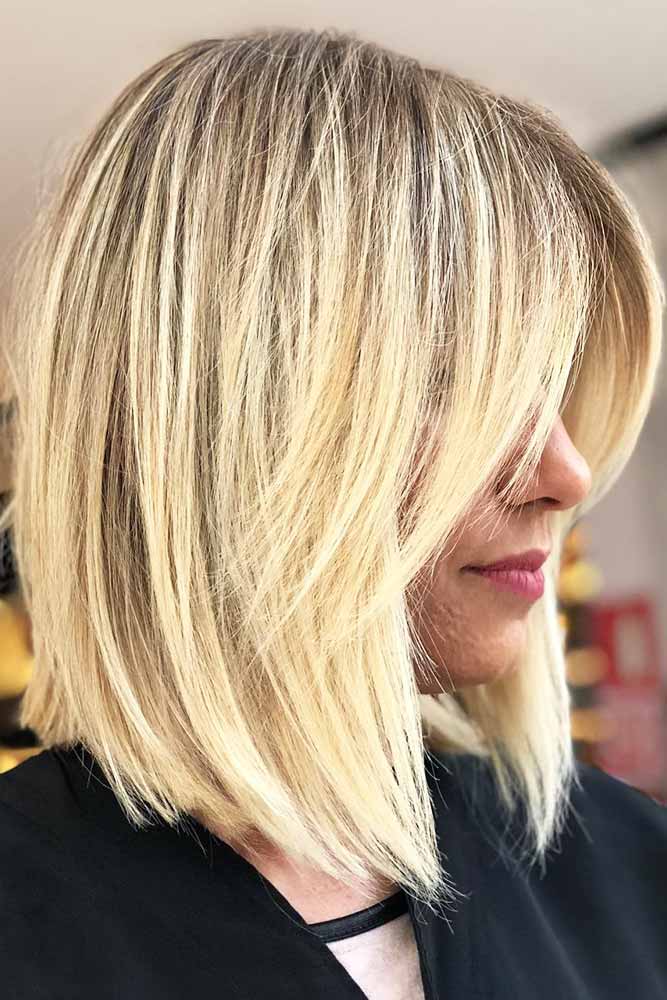 Center part hairstyles give you more room for face-flattering actions. When you part your hair symmetrically, you don't leave your cut any choice but to be perfect, especially if you have layered bangs. This pic is living proof: everything is so clean and proportional that it's hard to notice a round face behind this beauty.
Source: ro.hsiqueira via Instagram