A faux hawk: what is it? It is an up-to-date version of a Mohawk – a haircut that is super old, by the way. Do you know that a Mohawk owes its name to the warriors who were members of a tribe of Native Americans? It was spread all around the globe long before people cared about fashion. Both faux hawks and Mohawks are short haircuts, but how to differentiate the two? Mohawks have shaved sides and the noticeably longer top. Of course, this is quite extreme for most people, and that is how faux hawks became trendy. Sleek down both sides of the hair, raise the central sections, and thus you get a trendy faux hawk without the necessity to shave anything. Such haircuts work for all hair textures and lengths, so everyone can sport one. Let's discover cool short hairstyles with a faux hawk for a stylish and daring look.
Faux Hawk Cut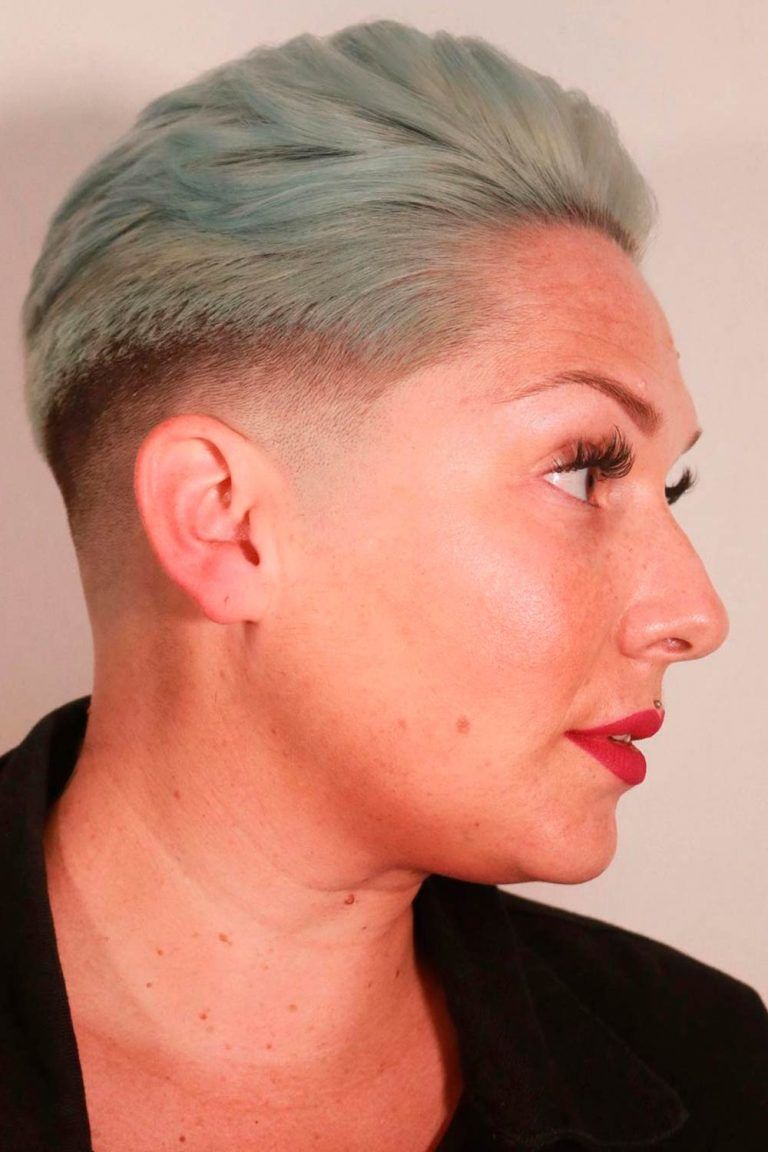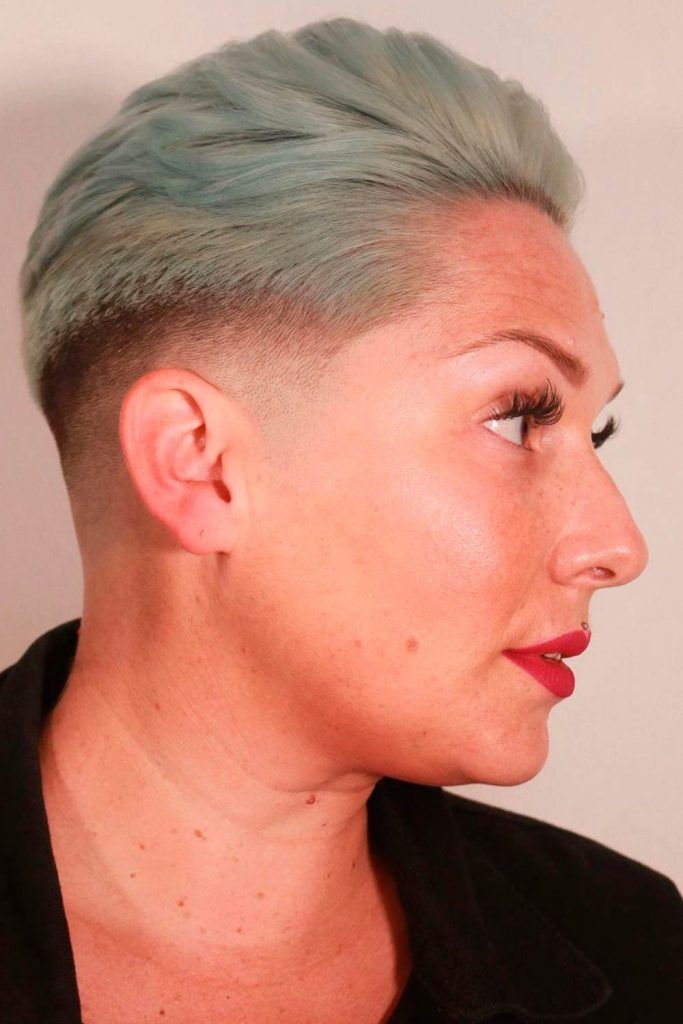 Source: hayden_cassidy via Instagram
There are various techniques on how to cut a faux hawk haircut. This hairstyle is short on the sides leaving length on top to create the hawk look. It has become increasingly popular with a more broad clientele in modern times. This style used to be strictly reserved for the person who was considered to be a punk rocker, but that is no longer the case. This style is also friendly to the person who doesn't wish to wash their hair daily. It actually works best as a dirty hairstyle. The varied layers and blending of the shorter into the longer hair creates a stacking effect that gives a very chic look. The faux hawk haircut has made its way into various cultures and has become widely accepted in the hairstyle world.
Faux Hawk Vs Mohawk
Enter the time honored debate of faux hawk vs. Mohawk and the debate as to which is the better hairstyle. While they are similar, they have very distinct differences, the Mohawk being the edgier of the two styles. While it looks great on some individuals, it may have the adverse effect on someone else. With that being said, there are tamer versions which practically blend the faux hawk
Mohawk fade
into being almost the same haircut. There are, however, distinct differences in these two styles. The faux hawk is more versatile and not quite as bold of a statement as the Mohawk. The faux hawk Mohawk difference is mainly the blending present in the faux hawk and the distinct contrast in the shaved sides present in the Mohawk. While the Mohawk is the more drastic of the two styles, they have both become more prevalent in modern society.
High Fade Faux Hawk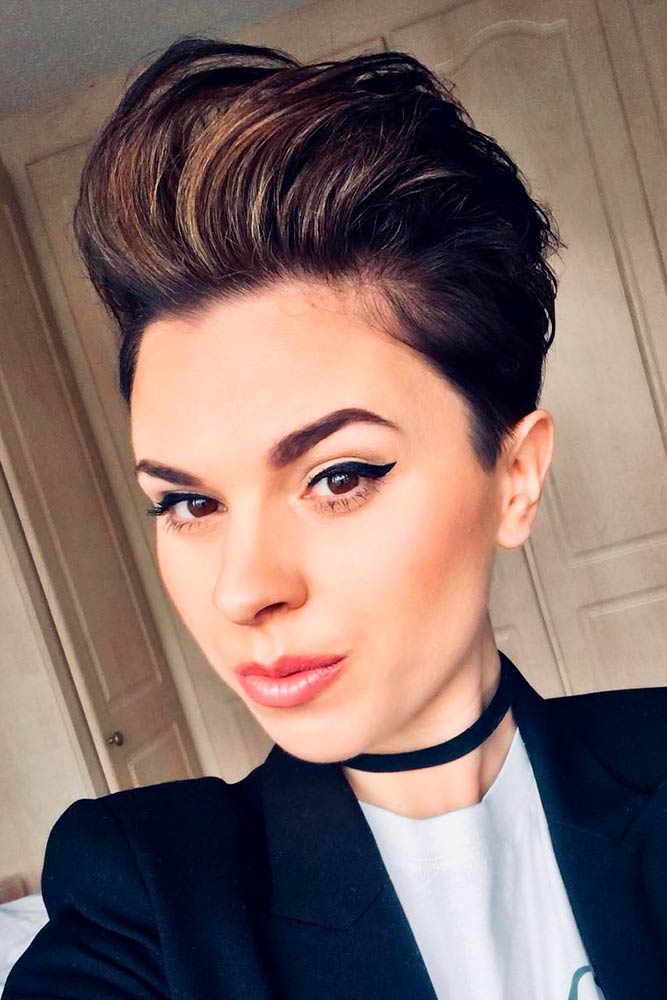 Source: madamehols via Instagram
One of the most popular of the faux hawk cuts is the high fade faux hawk haircut. There are several variations depending on how long you desire to leave the sides. The high fade cuts are closer to the scalp than some other types of faux hawks. It still requires you to take some effort to make this particular hairstyle look presentable. With that being said, there are versions that require more or less styling than others as the messy look has become more and more popular. Some styles can be styled with your fingers while other require more hair products and styling measures taken to obtain the desired look. This is still a very popular hairstyle for today and is widely accepted.
How To Style A Faux Hawk Pixie Cut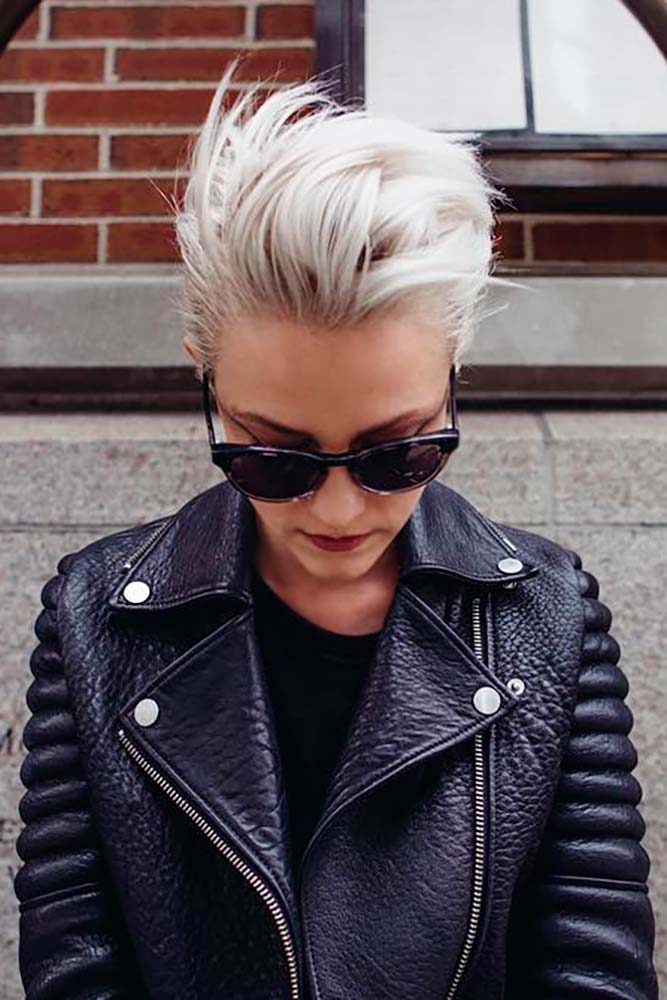 Source: brittenelle via Instagram
How to style a faux hawk pixie cut? One important issue is to assure that you have acquired the proper type of products to get your faux hawk. Products that increase volume are very important to this particular cut along with proper hair care procedures. If you want to add texture to your hair, then it is essential that you get the products that will provide the given effect. Various pastes and gels can be used as a finishing to your styling process. It is ultimately your choice of how to style a pixie cut into a faux hawk. However, in order to get the desired style, you should be prepared to take time to play with and style your hair in various styles. This will allow you to not only have various looks but also to know which products work best for those styles.
Faux Hawk Ponytail
If you are one of the people who have thick hair, there are specific steps that you should take to figure out how to style a faux hawk with thick hair. The faux hawk ponytail begins with sectioning the top section of hair, parting it on the sides and creating a rectangle area of hair to begin your Dutch braid. Clip the remaining hair that will be added to the ponytail into a hair elastic for later use. Begin using the three strands for a braid and, as in all Dutch braids, you go under rather than overhanded. As you proceed back, incorporate the hair and proceed to the crown and secure it with a hair band. Go back and pancake the sections of hair out to create the faux hawk. Gather the sides and remaining hair into a ponytail and secure it with a hair elastic. If you choose to add additional volume to your ponytail, simply use spray and add your desired level of volume.
Side Braided Fohawk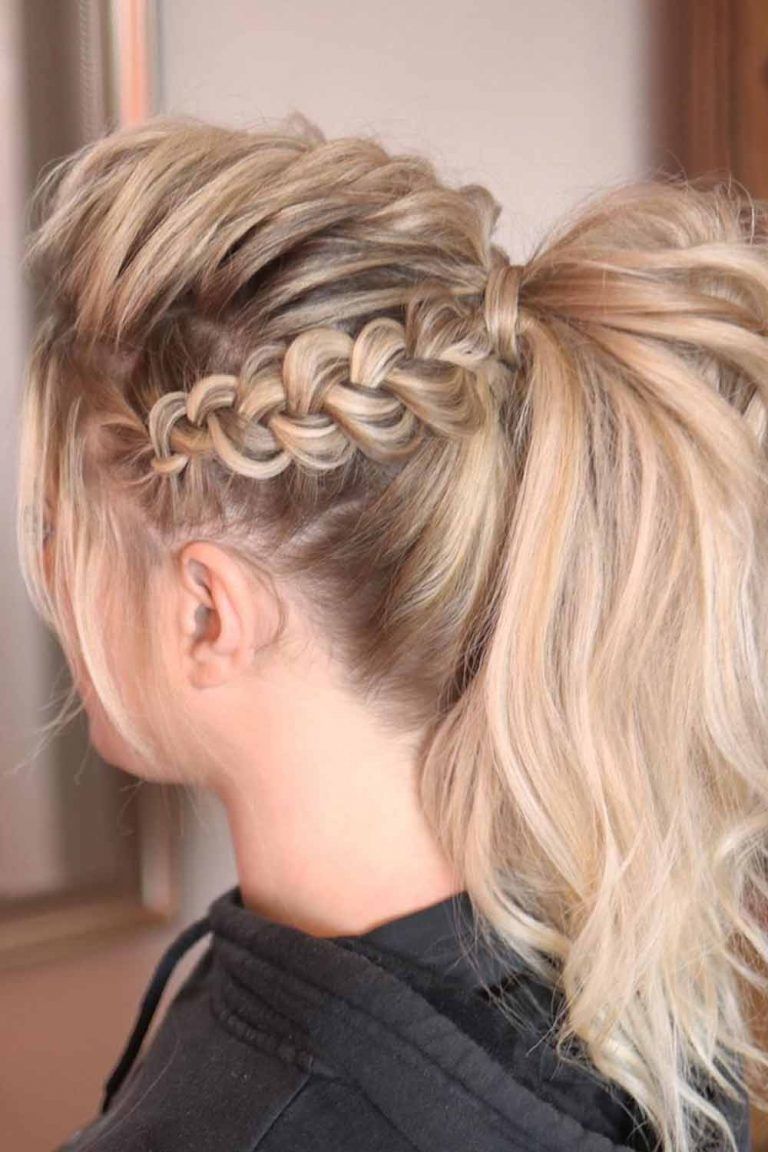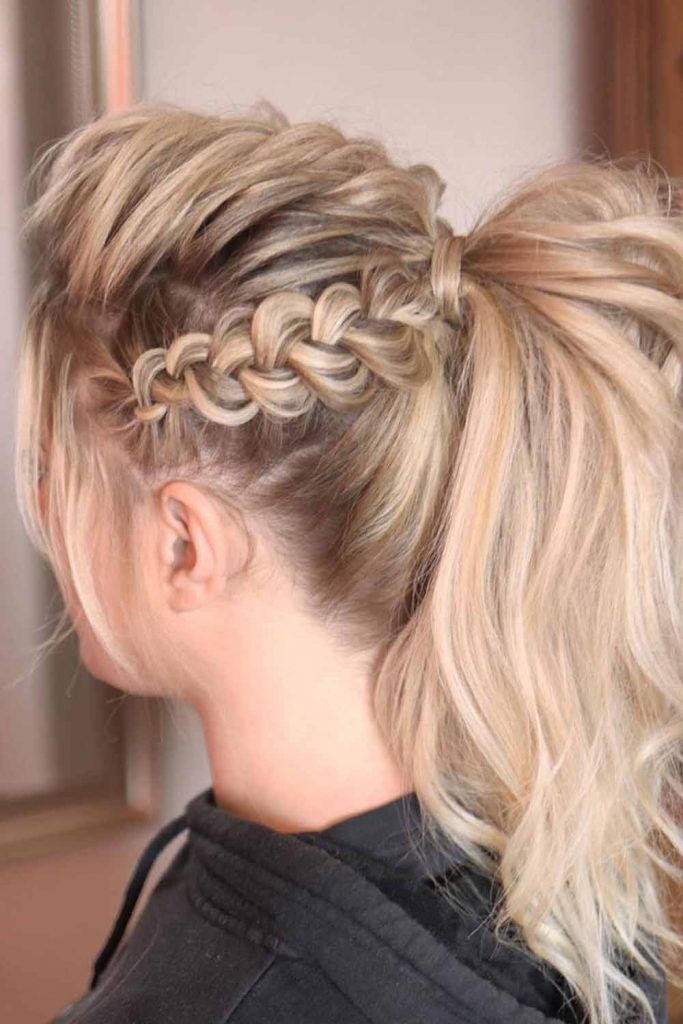 Source: sweethearts_hair via Instagram
I always find it fun to help women learn how to style a faux hawk on female long hair. One reason it is so fun is the ability to do variations on this style. By far one of my favorites is the side braids which themselves can carry many variations, as well. Simply section out your rectangle on top, beginning at the hairline and proceeding back to the crown and clip it securely so you can work on the sides. Then you simply begin your braids whatever variation you choose. You can incorporate various designs and styles of braids into this look. This happens to be one of our favorite faux hawk looks due to the fact that it reminds us of how Viking women may have looked in their particular era.
Style A Fohawk With Short Hair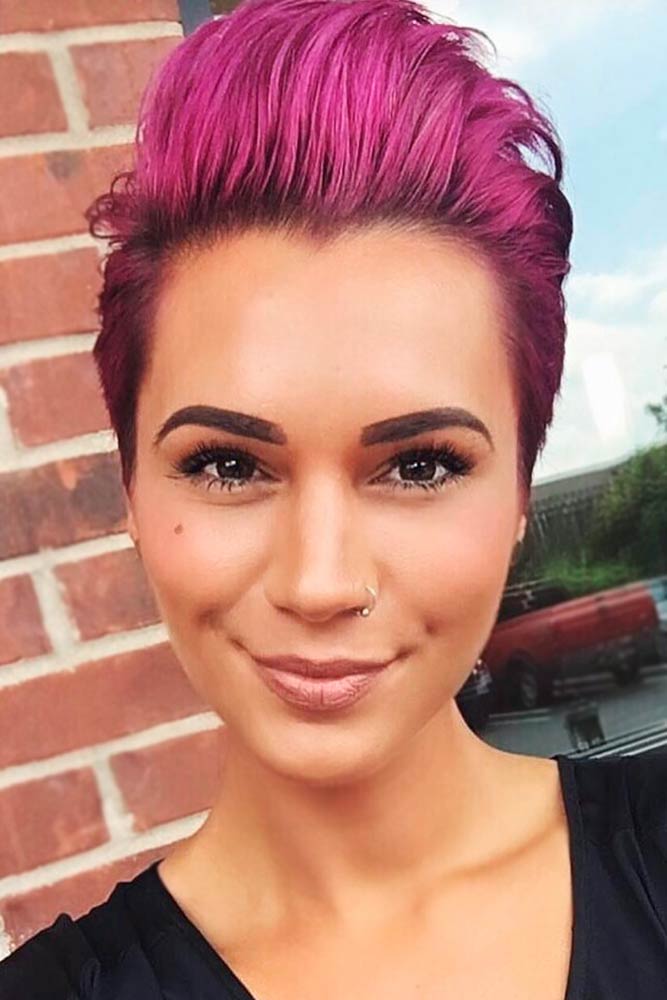 Source: kaitlyn_hubert via Instagram
Next, we will explore how to style a fohawk with short hair. Remember, if you have thin hair, do the proper preparation to assure that your style will have the desired appearance. If you have wavy hair, you can use a straightening iron to smooth out the waves taking care to bring everything in the proper direction for your chosen style. Next, you should begin styling the top in the desired manner. Whether it is a swooping pouf or a spiky edgy style, these are merely a couple of potential styles you could achieve.
Faux Hawk With Long Hair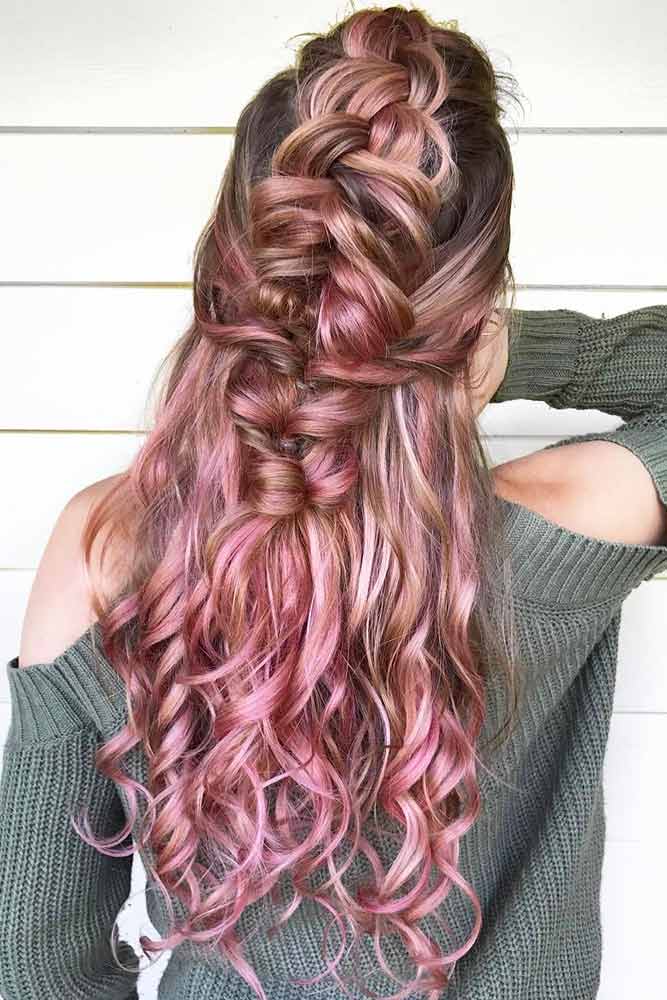 Source: sass.and.braids via Instagram
How to do a faux hawk with long hair? This playful and sometimes elegant style is easily varied to achieve alternate styles. Although it appears complicated, it is actually fairly simple. This style is obtained by making various ponytails and looping the bottom one through the top and then pulling the links to achieve the level of volume you want. If you have difficulty getting the hair to stay in position, then you should try using hair pins to secure the strands in the proper spot. This is a good tip to use when learning how to make a faux hawk with long hair, hair pins and good hair products are your closest allies. The long hair faux hawk is quickly becoming a go-to style.
Best Hair Products For Faux Hawk
Everyone wants to know the best hair product for faux hawk styles. One thing that can ruin any hairstyle is frizzy hair. It is important to control that aspect with good conditioner which will make your hair more manageable to do the things you want. Next, you will need to find a mousse that has a good degree of stiffness, enabling you to control the hair not for the hair to control you. You will need a good blow dryer with variable heat controls as to not scorch your hair. Extreme hold hairspray is essential! Do not try to get by with any lesser strengths of hair spray. You will end up with a flopping mess long before your day is over. Ultimately, it is up to you to decide what hair product is best for a faux hawk. Different hair responds differently to different products. Therefore, experimenting is the only way to find out what would work best for you.
Girly Faux Hawk On Long Hair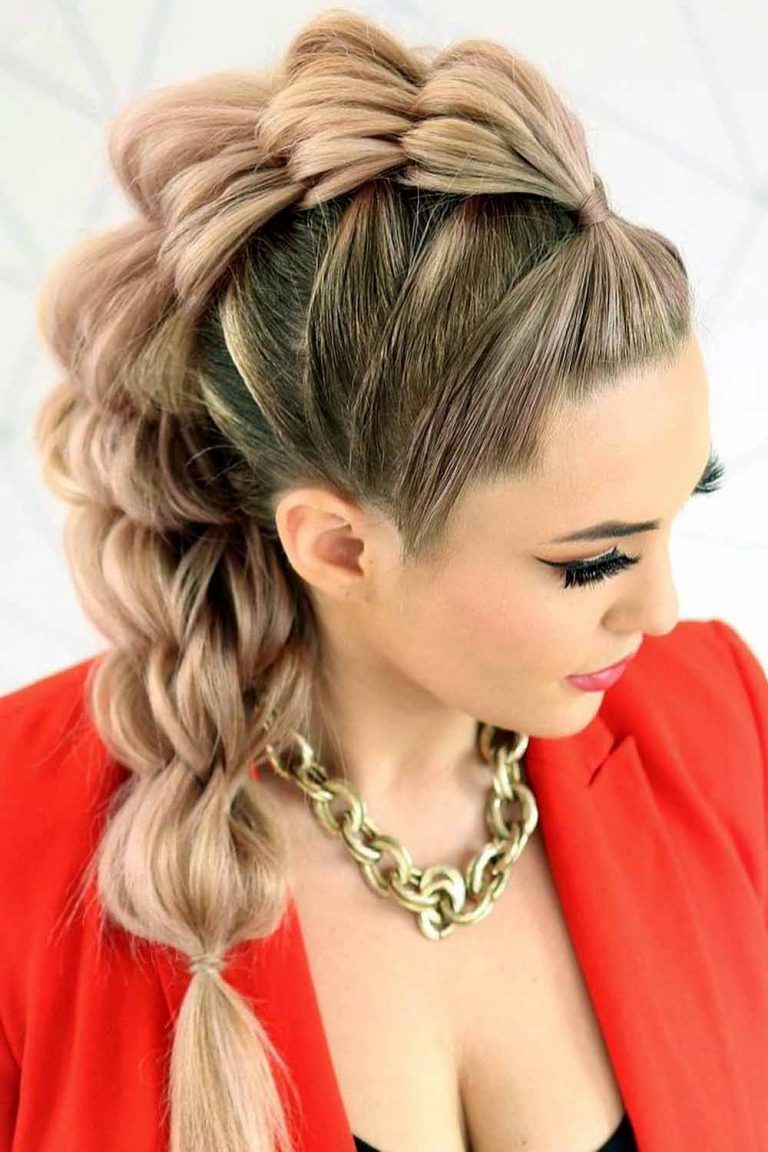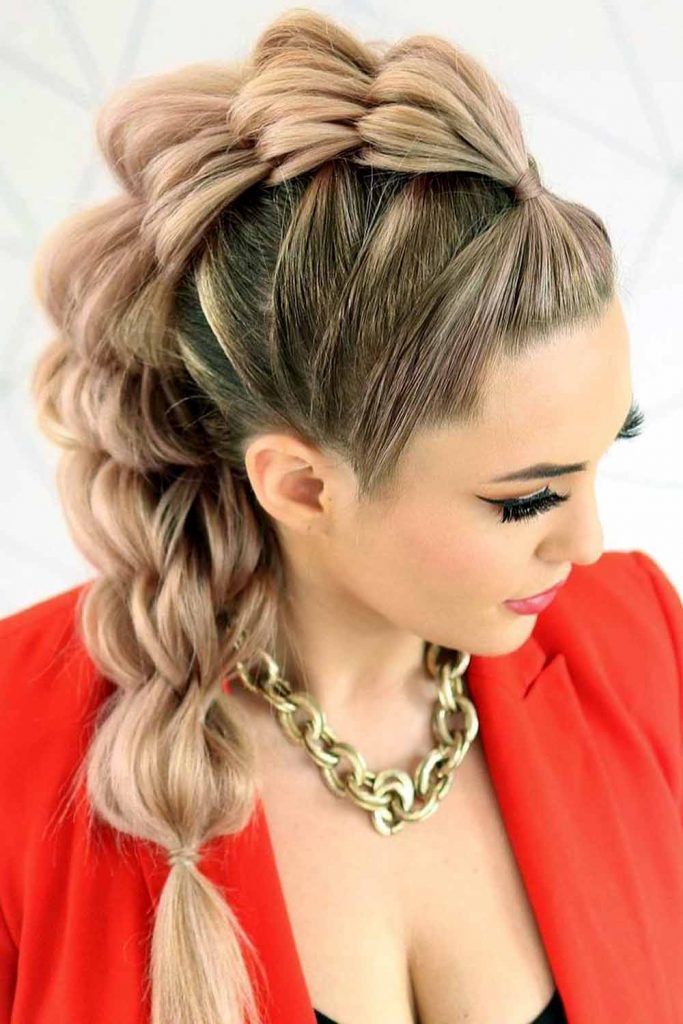 Source: sweethearts_hair via Instagram
One of the hottest new trends in the hairstyle industry is faux hawk girl long hair styles. Whether worn up or down, this hairstyle is all the rage right now. Elegant but edgy, it is reminiscent of Viking women's hairstyles. When you add some color, be it highlights or splashes of a vibrant color, it only enhances the effects of this hairstyle. This style is widely used in weddings and other formal events today. You can even incorporate cornrows, twists and other braids into your faux hawk. There are multiple online tutorials on how to faux hawk girls long hair. These will help you and also give you more options on variations to the style. Try this chic style and play with its variations. It may just be your next go-to hairstyle.
Faux Hawk With Double Braids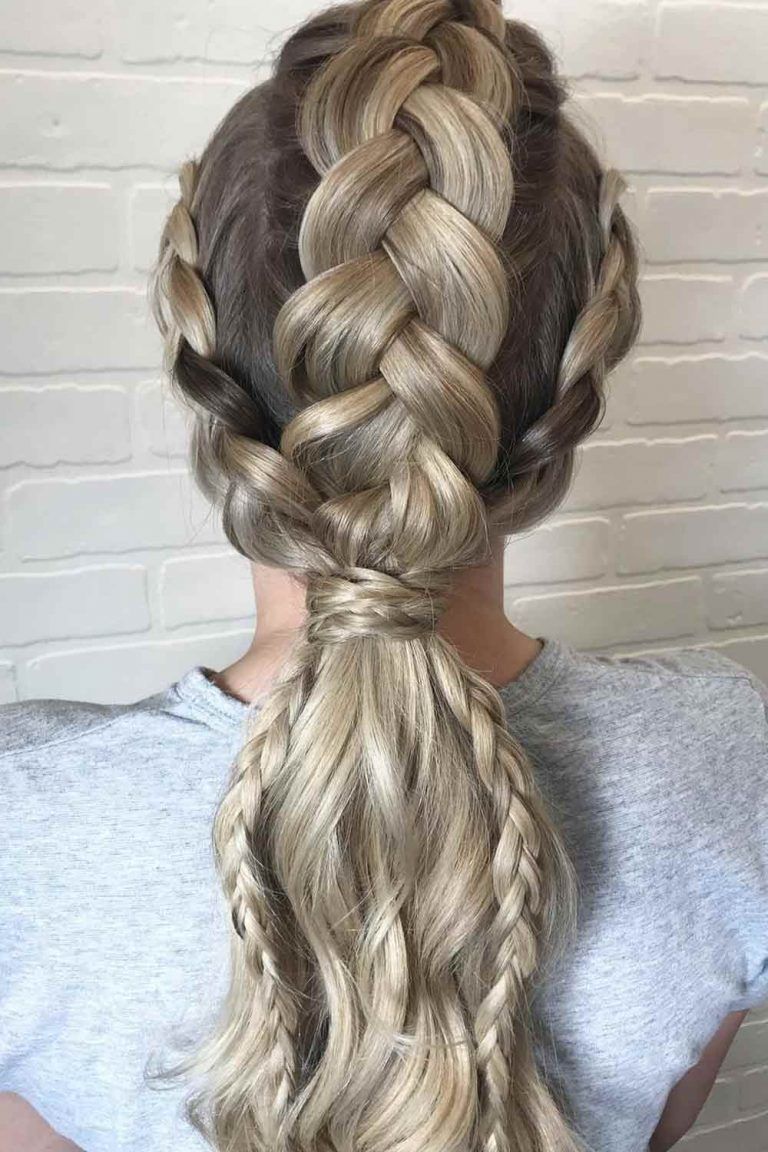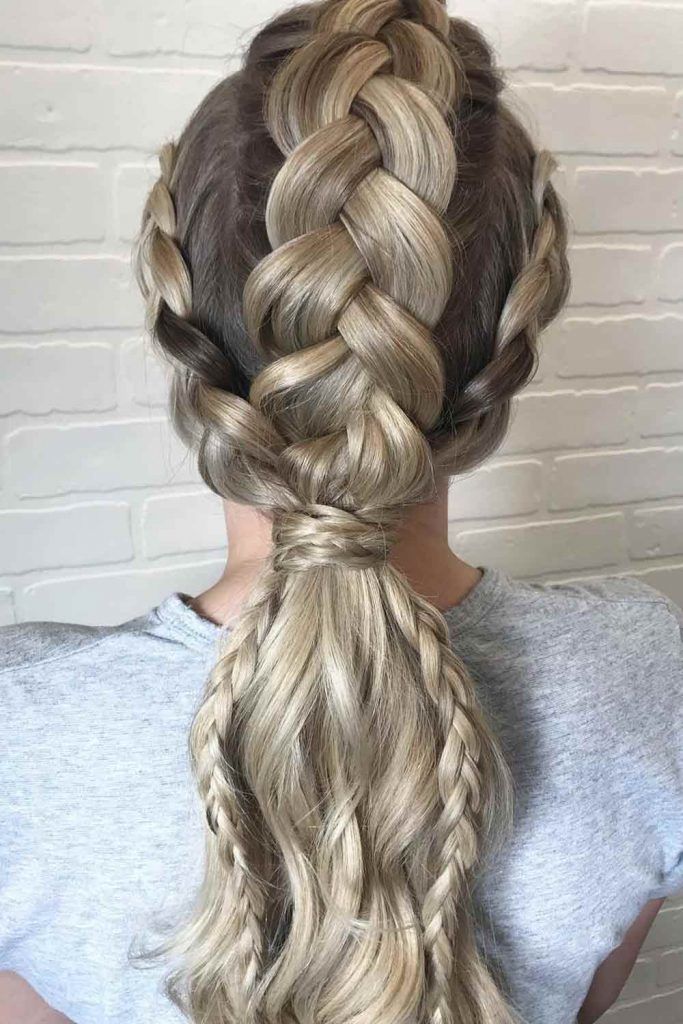 Source: a.shtyrts via Instagram
Let's explore the beautiful world of the faux hawk girl braid. You are sure to turn heads with this sassy braid. This bold Dutch braid which is an inside-out French braid, making it bulkier, is an asset to your hairstyle artillery. Even if you have long hair, you can see what you might look like with short hair with a tucked Dutch braided faux hawk. There are multiple variations of the faux hawk to accessorize your style. You can do double braids and can add side braids do a half up ombre braid. The two-toned look of the ombre is certain to stop people in their tracks as they see the style you've created. One of my favorites is the messy ponytail. This look combines the faux hawk braid with a messy ponytail for a shabby chic look that is so very popular today. The picture above is another variation of this style as it combines double braids adding another dimension to the hairstyle.
Faux Hawk Girl Short Hair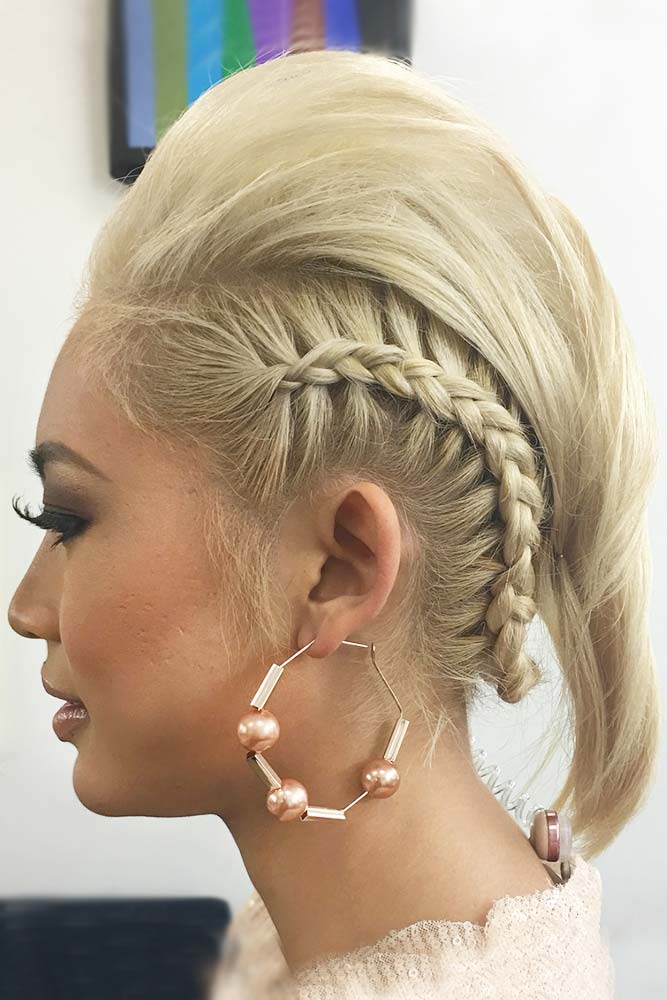 Source: yc_beauty via Instagram
Yes, it is possible to faux hawk girl short hair! Sometimes people jump to the conclusion that just because you don't have long gorgeous hair, you have no hope for a faux hawk. That is simply not true. Short faux hawks can be just as beautiful if not more so than some faux hawks that are done on longer hair. Ask any girl with thick long hair and she will tell you quickly that more is not always better. Faux hawks have been around for some time but have recently become a more widely accepted hairstyle crossing cultural lines all across the board.
Black Mohawk Fade Haircut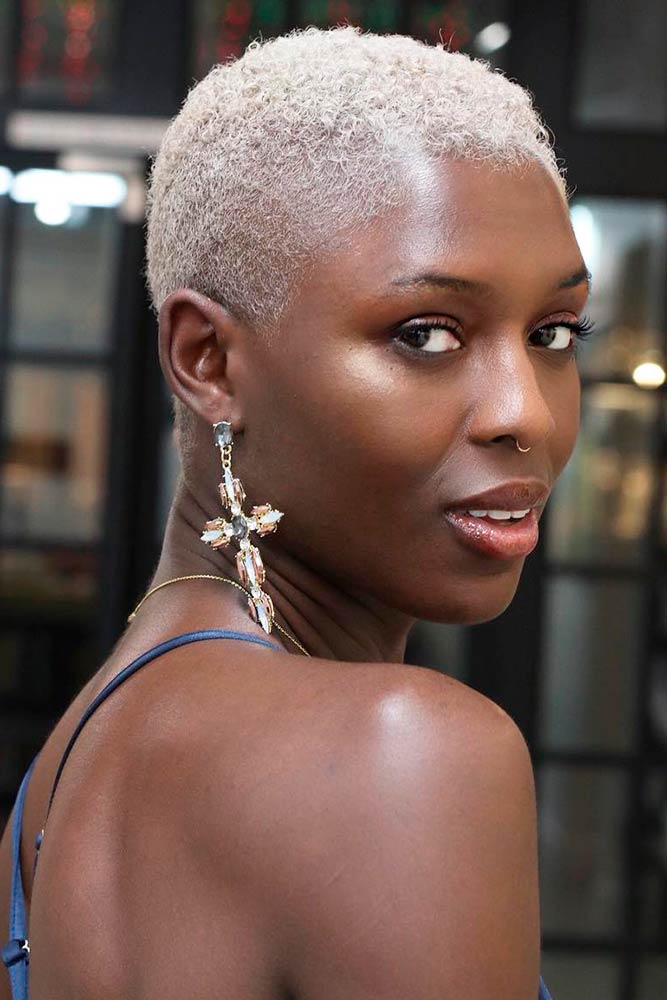 Source: jodieturnersmith via Instagram
The black Mohawk fade haircut has become very popular among black women. Its low maintenance is a key factor in its popularity although longer afro Mohawks are worn, as well. The Mohawk is both a daring and provocative hair style. Depending on the wearer of the hairstyle, the Mohawk is often a representation of that woman's personality. Most people believe that you have to cut your hair off to achieve the Mohawk look, but that is not the case. Braids on the side can give the illusion of shaved sides and also add volume to the actual Mohawk plume. The above picture is a representation of a low fade mohawk haircut black women are wearing as a low maintenance version of the Mohawk. There are videos on YouTube on how to cut a Mohawk fade step by step if you're brave enough to try this at home.
How To Cut A Women's Faux Hawk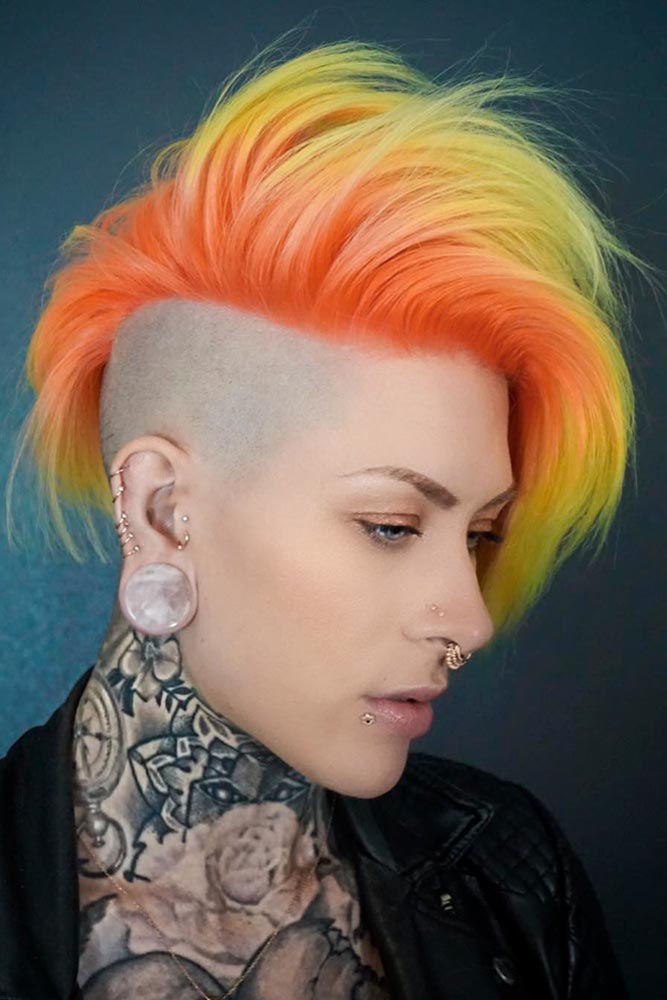 Source: danitygr via Instagram
Today we are going to discover how to cut a women's faux hawk. Contrary to a Mohawk that changes length abruptly, the faux hawk is a smoother transition in hair length. Although it is possible to cut this style on dry hair, it is suggested that wet hair creates a smoother cut. Comb out your hair prior to cutting to assure that all tangles are removed. Do not use clippers on wet hair. If you are using clippers, then you must blow dry your hair. Next, you need to decide on how wide you want your faux hawk to be and then section out your hair accordingly. Make sure you have two parts that are clean and shaped like a C. Secure the center section to assure that you don't accidentally cut it. Either with scissors or clippers trim sides to the desired length and clean up edges of the hairline to make it look neat and finished. Release center section from its clip and style accordingly.
How To Cut A Fohawk Step By Step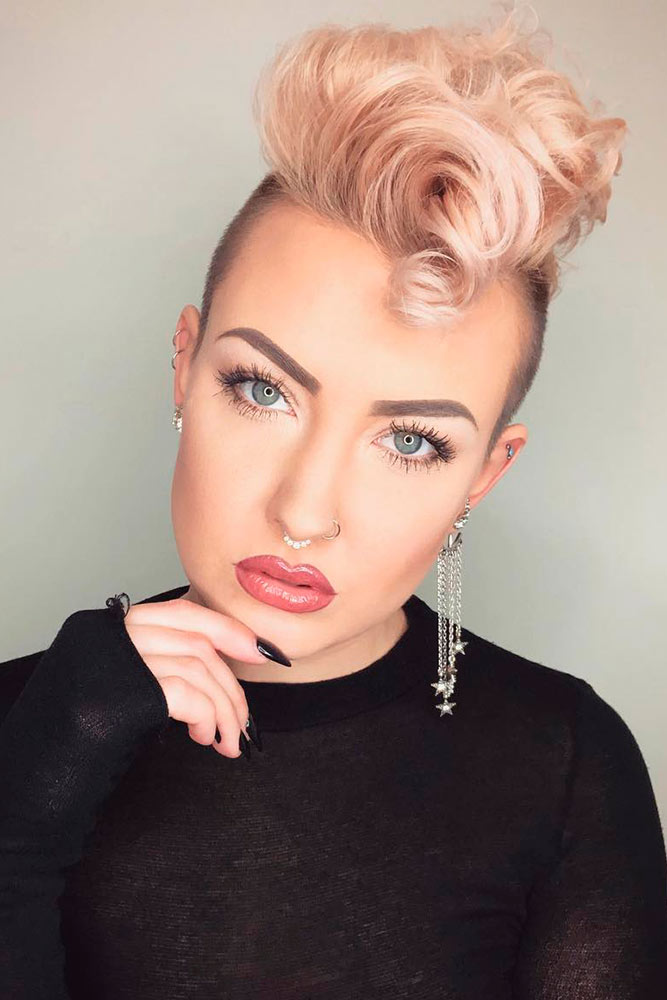 Source: jacquelynmarieh via Instagram
In this section, we will discover how to cut a fohawk step by step. Begin with your clippers and attach number 1 guard. Beginning at your ear, use clippers to remove hair from the side section of your head to behind the ear. Using a mirror, carefully trim your hair from the base of your neck to the section of your fohawk leaving a clean C shape. Go back over the entire area to ensure you have an even, clean cut and then repeat this process on the opposite side. Do your very best to follow the same C shape and location on this side to provide uniformity. Once sides are complete, use scissors to thin out and line in the back section of the fohawk. Then use clippers with a longer guard to trim the remaining back section of the fohawk up to the crown. Use gel or hair paste and style to your preference.
How To Cut A Mohawk With Clippers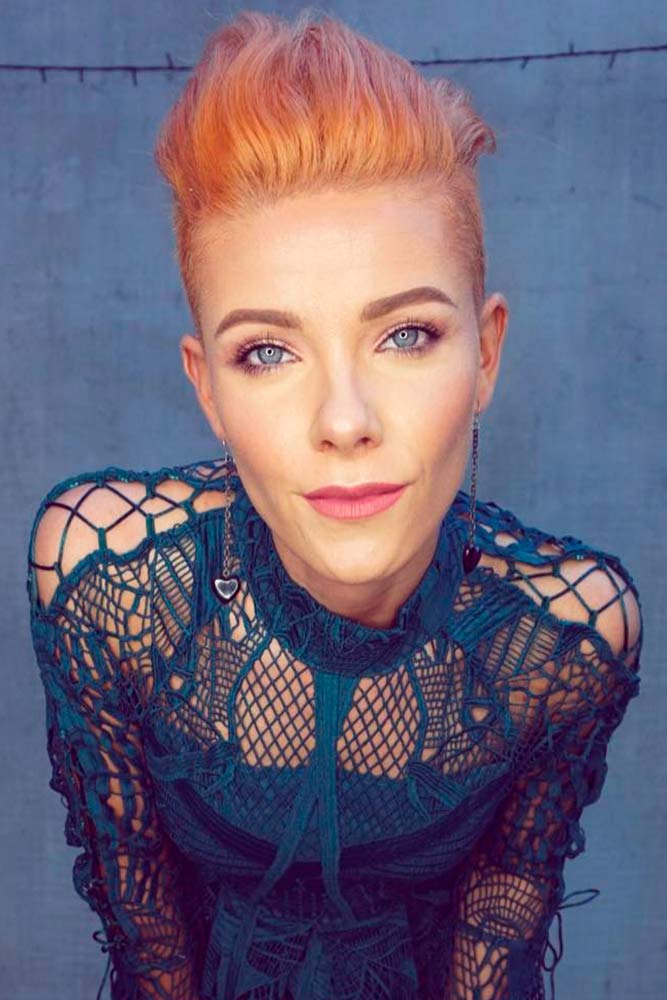 Source: evesilcock via Instagram
Now let's explore how to cut a Mohawk with clippers. Begin with sectioning out the hair to assure that various sections get trimmed properly. Using a guard to accommodate the length you wish to achieve on the sides of the Mohawk, begin trimming one side of your hair starting at the ear. Slowly work your way to the hair line of the section that you have pinned up, taking extra care not to cut into the actual Mohawk but making sure to get the short hairs cut away to provide a uniform look. Once you have completed the side, proceed to the back, using a mirror and taking special care to trim hair into the "c" shape that is customary with the Mohawk. Once you have completed the side, go back over the entire area to ensure no stray hairs have been left behind. Proceed to complete the same process on the opposite side. Once you have taken care of the side, it is time to move to trim the actual Mohawk hair. Using clippers or scissors, trim hair accordingly and then style as desired.
Bubble Braid Mohawk Style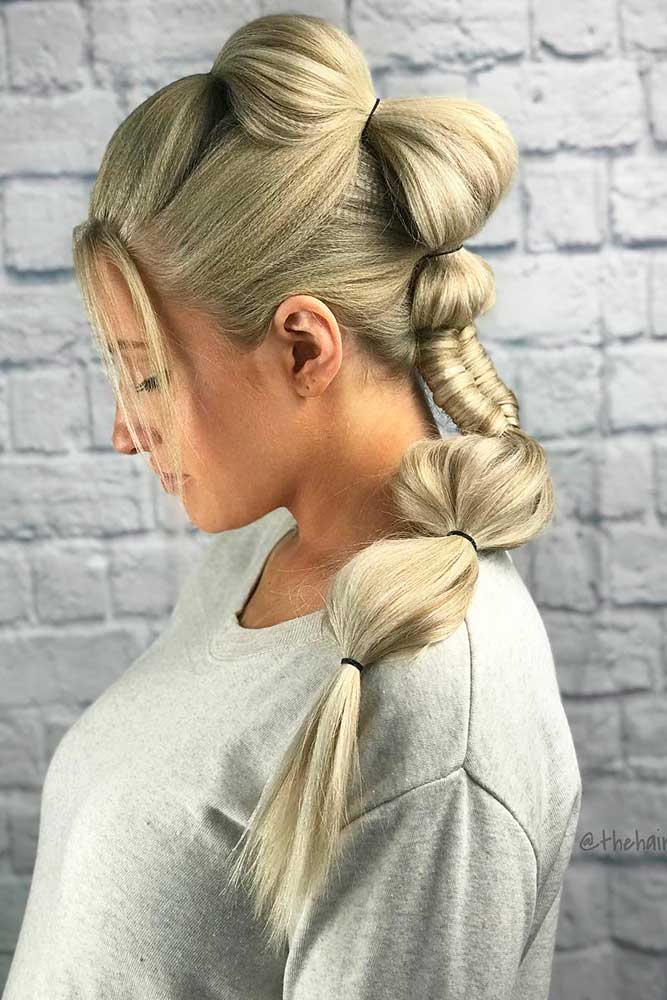 Source: thehairstylish via Instagram
This picture is a beautiful representation of the bubble braid Mohawk style. In order to get this style, you want your hair semi-wet. Not dripping wet but just damp enough to control it because if it is too wet, then you can't achieve the bubble effect. Begin with sectioning off a portion of hair at the top of the head and securing it with an elastic. Next, gather an additional section of hair and add your first section to that one. Secure them with a hair elastic and then gently pull on the outer edges of that section of hair to achieve the bubble effect. Repeat this process until you reach the nape of the neck, and you have your bubble braid. Once you reach the nape of the neck, you can either continue with the bubble braid, add a fishtail braid variation or simply leave it in a ponytail. This is a cute hairstyle for children and adults alike and doesn't take an excessive amount of time to acquire.
Fohawk Haircut For Curly Hair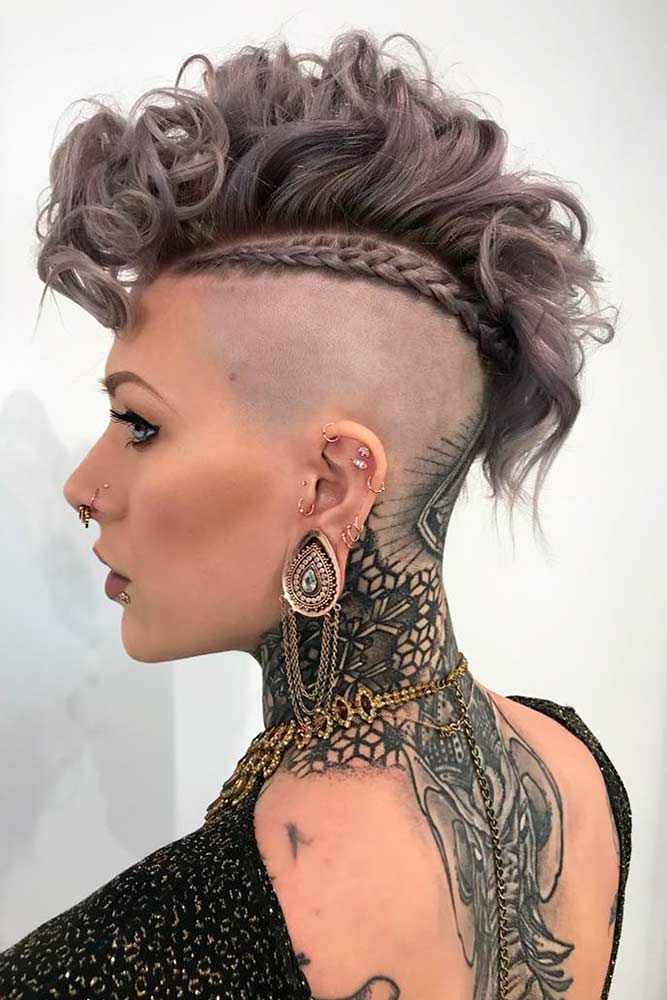 Source: danitygr via Instagram
There are various methods how to do a fohawk haircut. Even though there are variations, ultimately, they all follow the same process. Unlike a Mohawk, the hair is not shaven on the sides in a fohawk haircut, but merely trimmed to look shorter. There is even a way to achieve the fohawk look without cutting the sides at all by simply pulling or braiding the hair from the sides up to the top of the head to form a plume. The fohawk haircut for curly hair is beautifully chic and assures the femininity of the wearer remains intact. The curly hair combined with the fohawk look provides a level of volume that is nearly impossible to duplicate.
Twisted And Braided Faux Hawk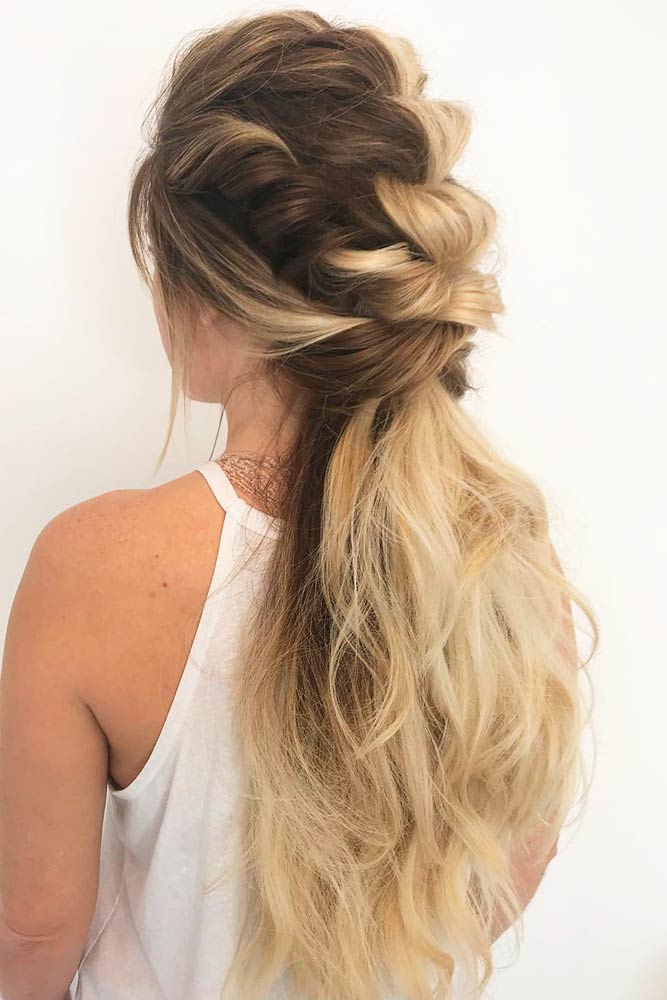 Source: blushandmane via Instagram
Perhaps one of the hottest trends at the present time is the faux hawk hairstyles for long hair. There are several different ways to create a faux hawk, and you can do so with or without adding extensions. This style is popular both for everyday wear as well as for formal occasions such as weddings, etc. In the above photo, there have been a couple of interesting variations inserted into the hairstyle. You will notice that as the sections have been entered, they have also incorporated a twisted hairstyle adding a dimension to this beautiful style. The look above has been finished with a low ponytail which would be great for everyday activities as well as acceptable at the office. If your occasion is more formal, there are variations for those events, as well. The hairstyle could be finished with a braid twisted into a flower or tucked underneath to give the illusion of short hair, just to name a couple. As you can see, the options for this hairstyle are seemingly limitless.
Faux Hawk Hairstyle With Triple Buns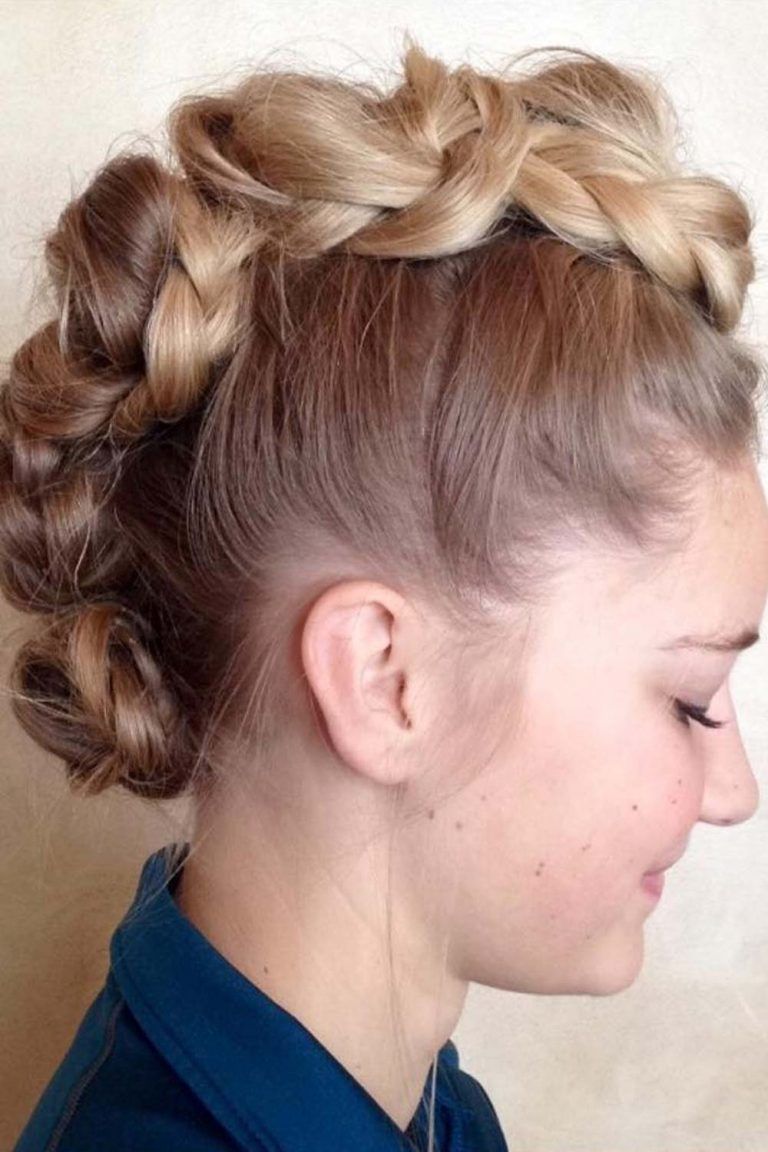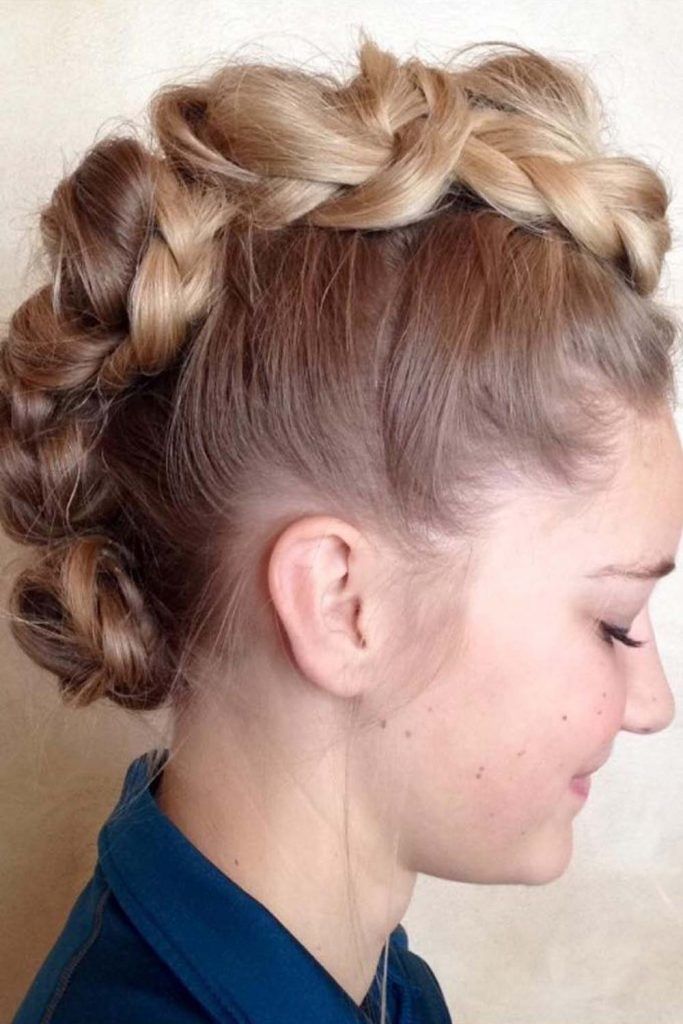 Source: _theparlour_via Instagram
Gone are those days when you had to shave the sides off and coat the top with tons of heavy gels and sprays to keep it in place. With a creative approach, you can give a new definition of the faux hawk, not only showing its feminine side but also revealing its versatility. Here, you can see how a couple of buns have turn out to be a stunning base for a girly version of the punk-inspired 'do. The good news is, it's anything but complicated. All you need to recreate this style is to make a row of three buns so that they keep the sides nice and neat. Then, let the rest of the hair slay with messy waves as a finish.
Curly Faux Hawk With Bobby Pins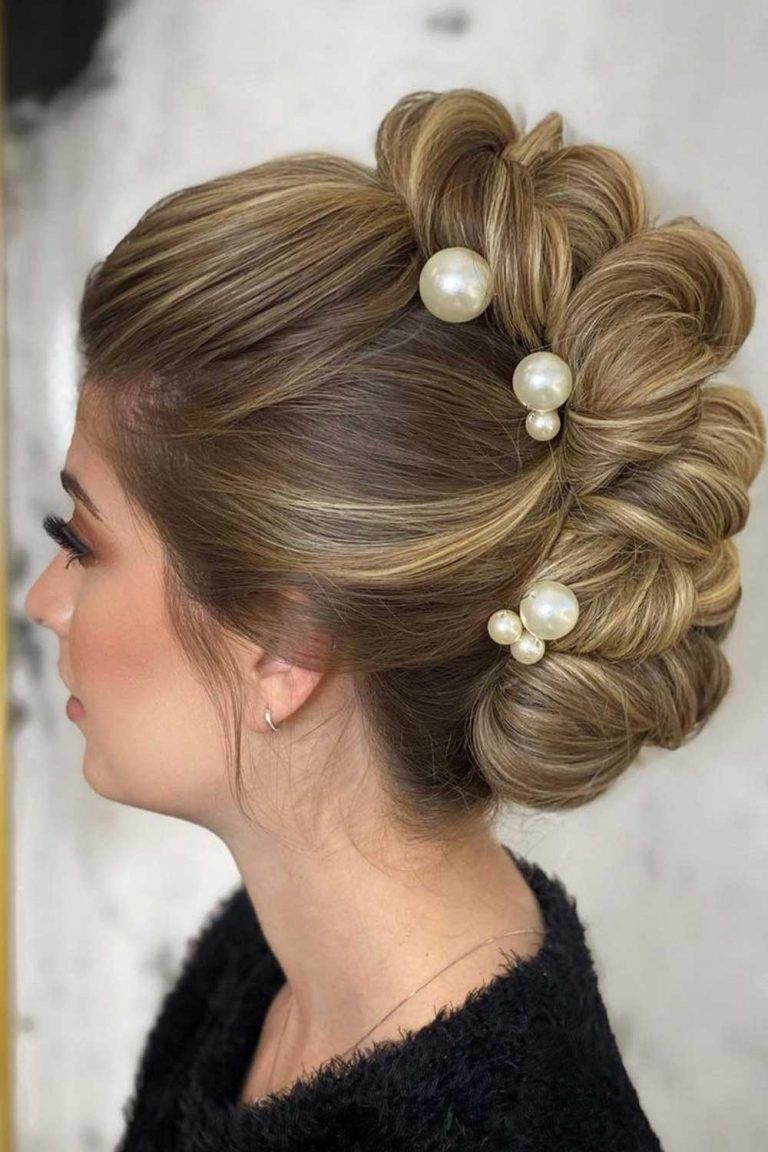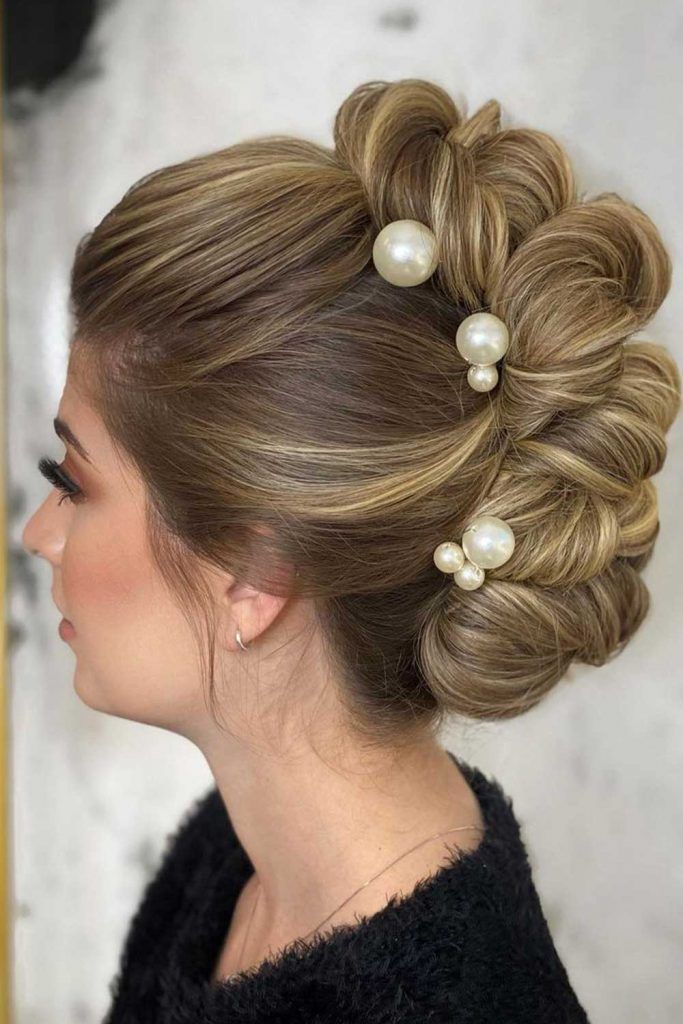 Source: adnomoreira via Instagram
As it turns out, you don't even need to style the sides to rock a faux hawk. However, this idea works best on women with curly hair. Anyway, it's pretty easy to do, so if you have some time for playing around with texture, curl your locks. Make sure you've got enough bobby pins to secure the sides and enjoy the amazingly modern, fresh, and straightforward hairstyle people could ever see! Prior to styling, it's better to condition your curls to give a defined look to your sassy and daring glamor.
Braids Into Buns Faux Hawk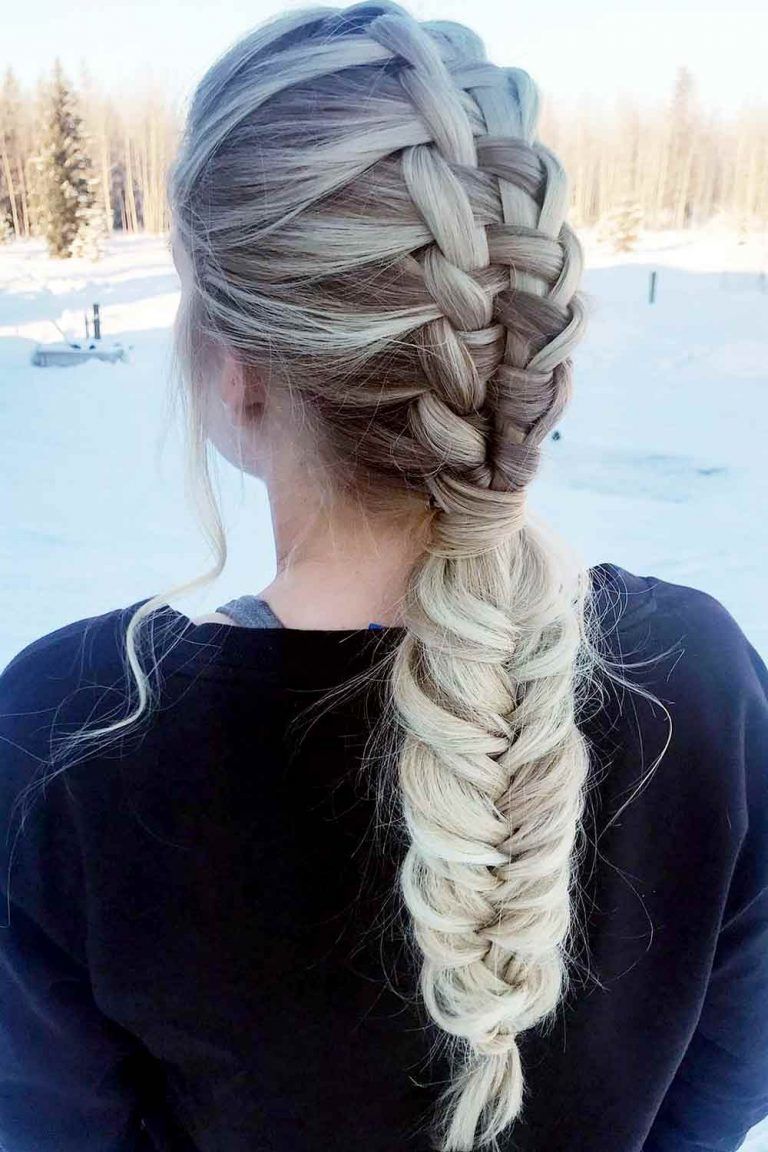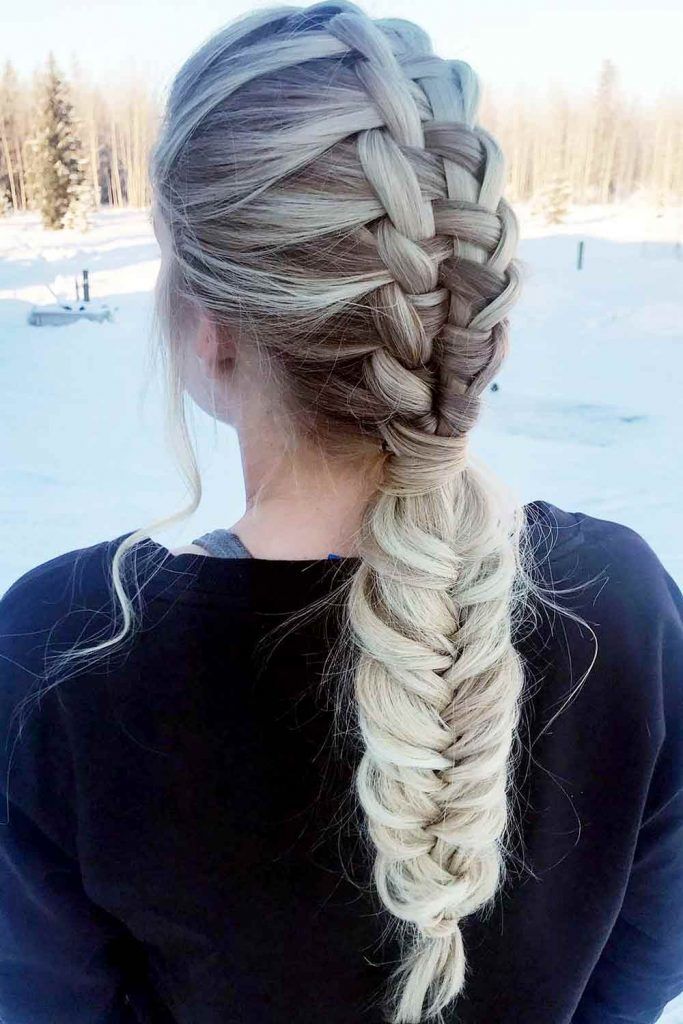 Source: _theparlour_ via Instagram
Buns are certainly easy, but how about you to add a bit more effort to create a textured masterpiece with them? Of course, we're talking about braids - the best hair embellishments ever invented. You can either braid the buns or give the sides an accentuating twist by braiding them. In this way, you will add a ton of character to the look, diversifying the idea of a faux hawk. Also, you can experiment with different braiding techniques, as well as create this style with a classic three-strand braid. To get the most of the style, connect the braids with the buns so that they're equal in number. As for buns, they can be anything you want them to be: from tight and polished to full and relaxed.
Faux Hawk Hairstyle For Every Length
Source: sass.and.braids via Instagram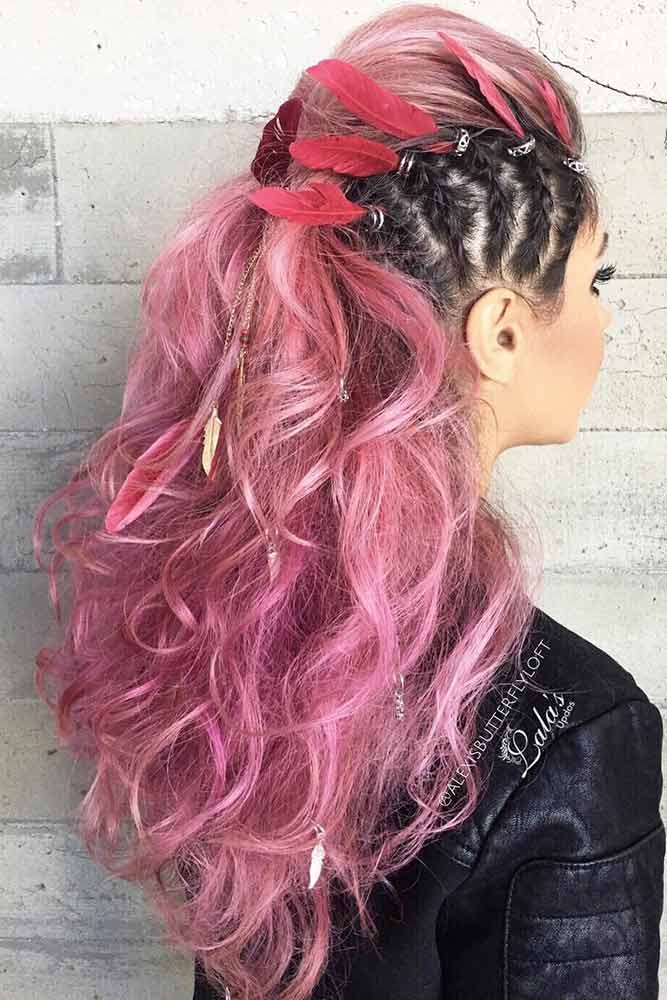 While initially faux hawk hairstyles were meant for long hair, now, it has no limitations at all. So whether you rock your days with a bob or flaunt with a stunning long V-cut, there's no way you won't find an option for your length. And these ideas are proof! For super short hair, you only need to braid the sides and brush the top backward to create the look of a faux hawk. On shoulder-length hair, you can achieve this style with a voluminous braid that stands out on top. Obviously, with long locks, you can do anything your creative soul desires to achieve the style: from shaving the sides to braiding them to secure the voluminous top.
Faux Hawk Ponytail
Source: _theparlour_ via Instagram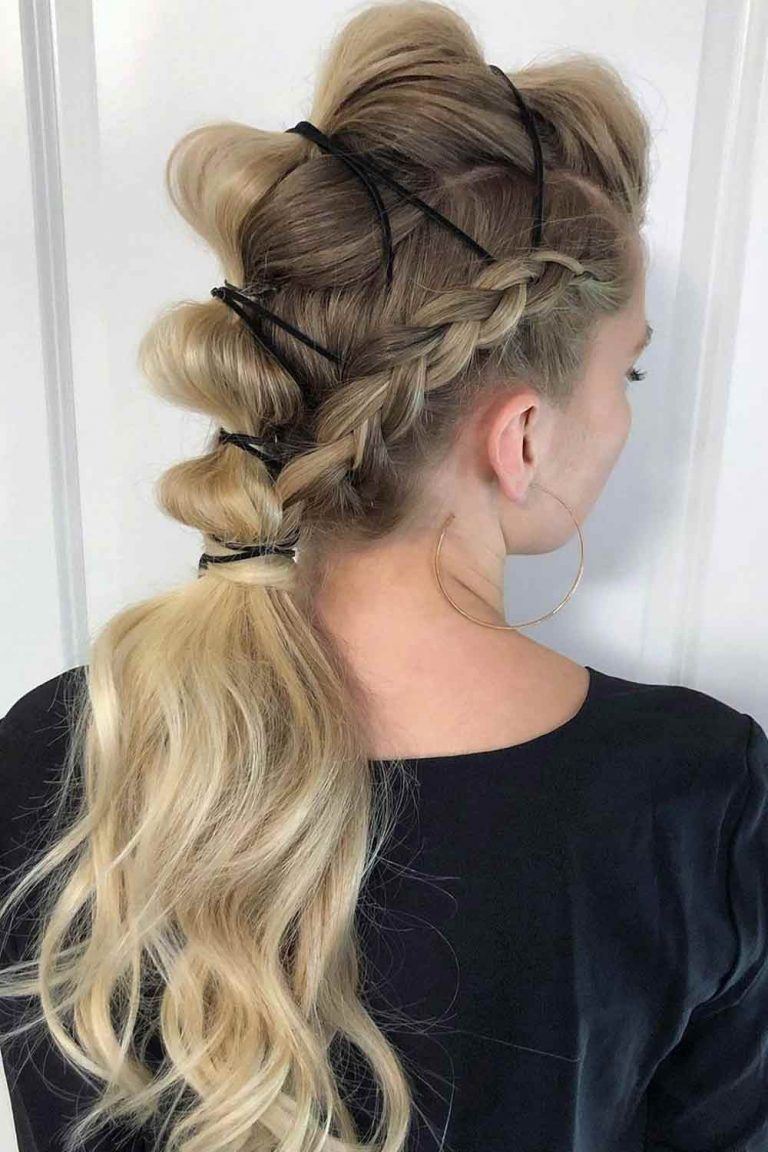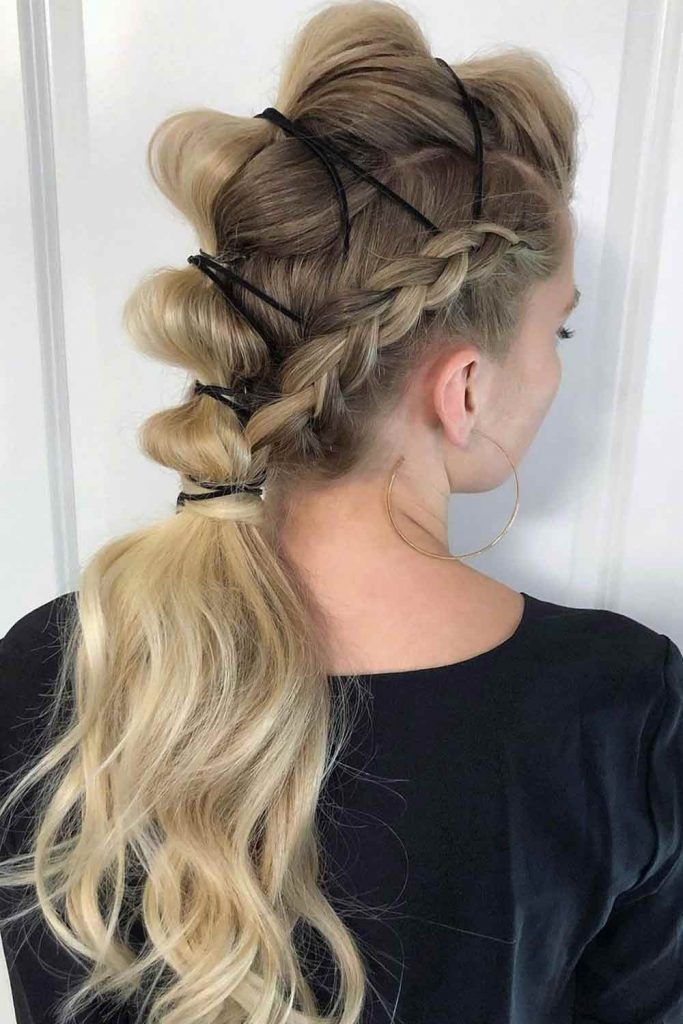 Ponytails have never been so breathtaking! Although some of these ideas may seem to be pretty complicated, it's actually accessible when you're ready to sacrifice some time for mastering a new style. Besides, most of such ideas can be rocked for a couple of days; just retouch the roots with dry shampoo. Now, have a look at these masterpieces. You can incorporate braids and twists into your ponytail, experimenting with the design and shape of each detail.
Braided Faux Hawk Long Hair Style
Source: sass.and.braids via Instagram, blushandmane via Instagram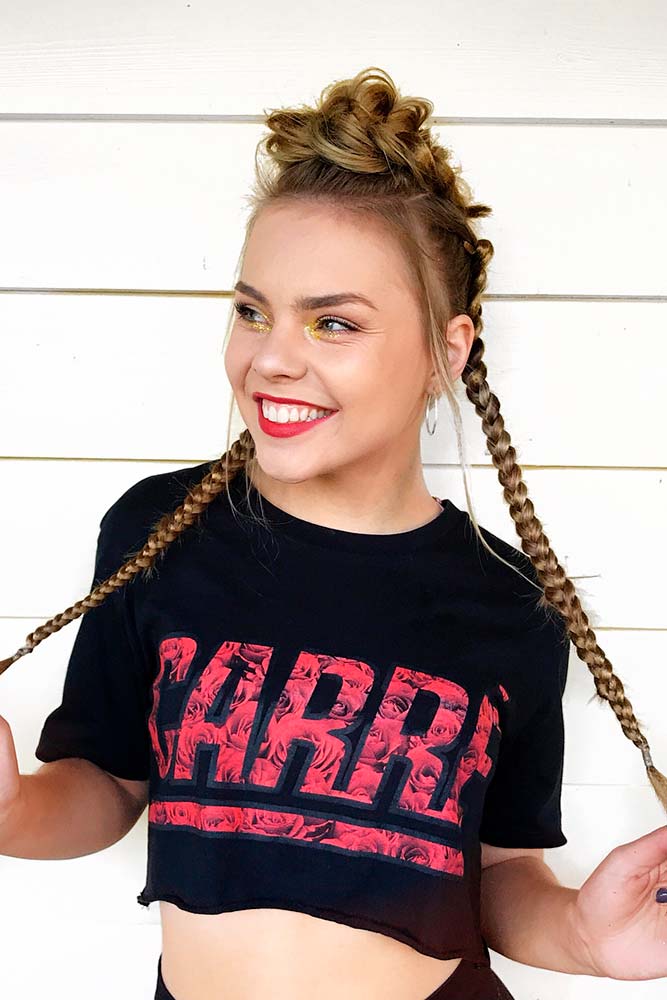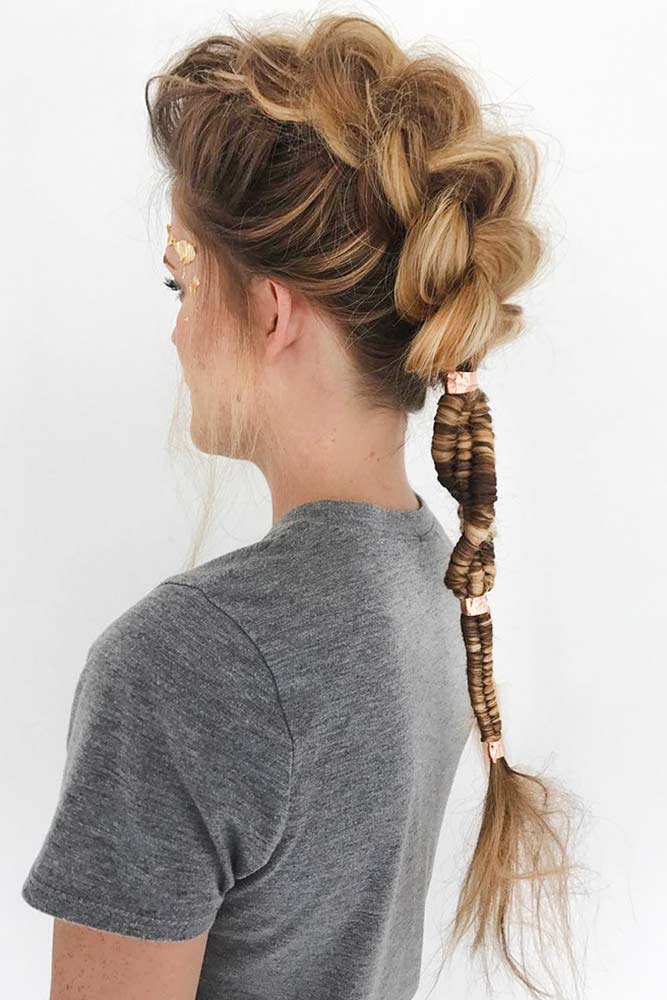 Long hair is an eternal canvas to your imagination, especially when you work with faux hawk hairstyles. You create an outstanding style on the top that will stand as the hawk and style the rest of the hair into one more amazing hairdo. And you know what? Your imagination is the only limit to the number of styles you can create. It can be a full Dutch braid with creatively designed braids on the bottom portion, a twisted braid that splits into a braided duo or a voluminous braid that finishes as a pony. In other words, it's all up to your creativity.
Women's Faux Hawk Updo
Source: lalasupdos via Instagram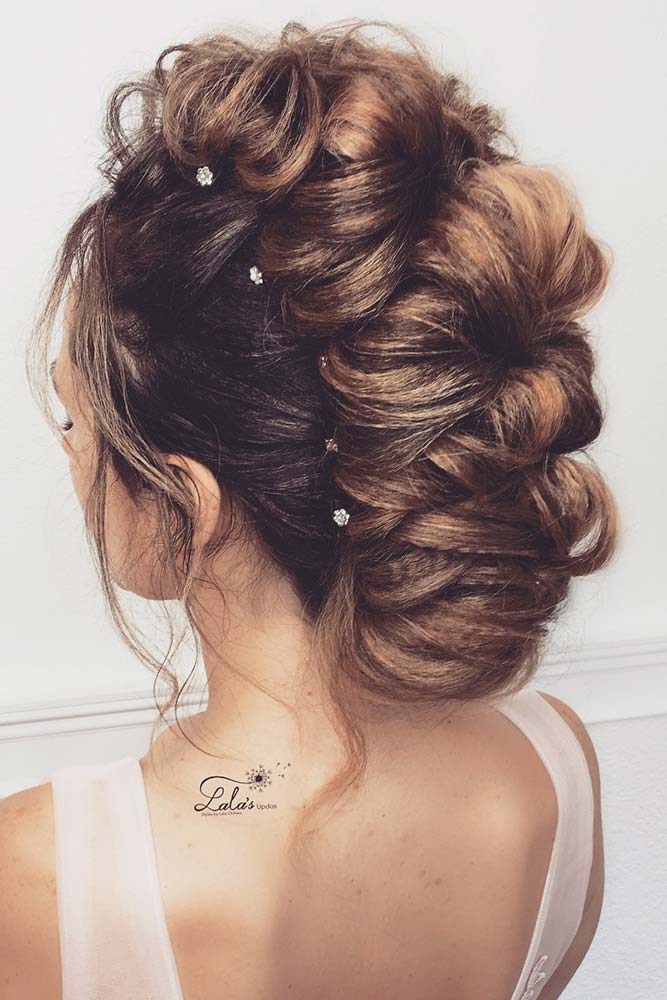 When some special occasion is about to come, women start to search for updos. Well, how about you to stand out in the crowd and try something really fresh and special? But don't jump in conclusions so fast: faux hawk updos are as feminine and delicate as they're dramatic and punky. If you plan to show up with an elegant look, a simple bubbled design on top will do the trick. Also, you can create a long twist on crimped hair secured with floral bobby pins. As for those who seek drama, some temporary colors and a voluminous messy hawk-braid would be a good start.
Faux Hawk Hairstyles For A Party
Source: blushandmane via Instagram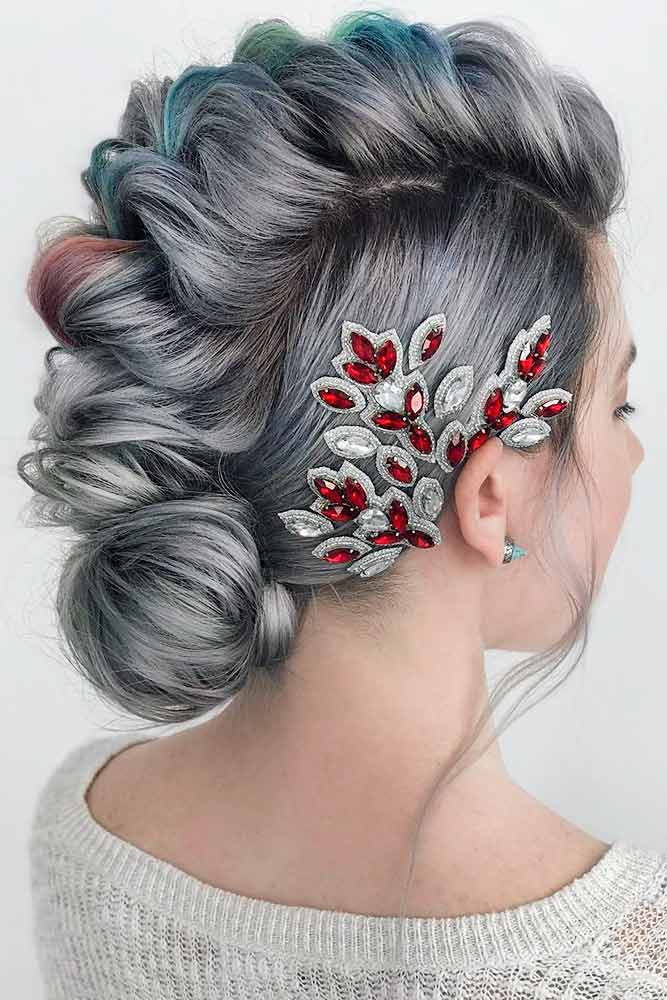 Let's be honest; every girl wants to be in the spotlight at the party, no matter how shy or bold she is. Well, this where a faux hawk should come in. If you aim to shine bright so that your hair reflects the light, a colorful accessorized braided hawk would be a nice complement to your eye-catching look. Those who'd like to show off the beauty of their long locks can braid one of the sides into a full and distinctive braid, styling the rest of the hair as voluminously as possible. And if you love to keep things simple or wear a pixie, you still can wear the style! Just part off the sides and lock the style with good quality gel.
FAQ: Faux Hawk
Are Faux Hawks still in style?
The faux hawk remains very fashionable. It's a perfect hairstyle to wear on the weekends while keeping it professional in the office. It's edgy and fashionable at the same time.
What is a Faux Fade?
A type of fade that enhances the look of a faux hawk hairstyle by creating contrast and definition is called a faux hawk fade. You can choose a short or long fade, tapered or burst fading style, as well as the length of your hair on top.