By:

Glaminati Media

| Updated:

06/05/2019
15. How To Cut A Women's Faux Hawk
Source: danitygr via Instagram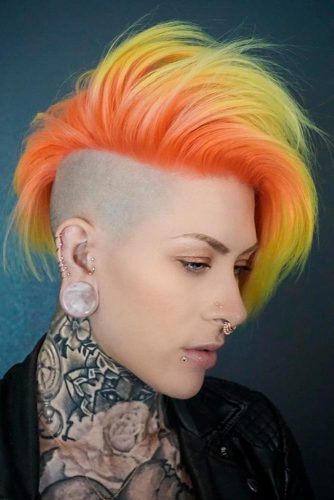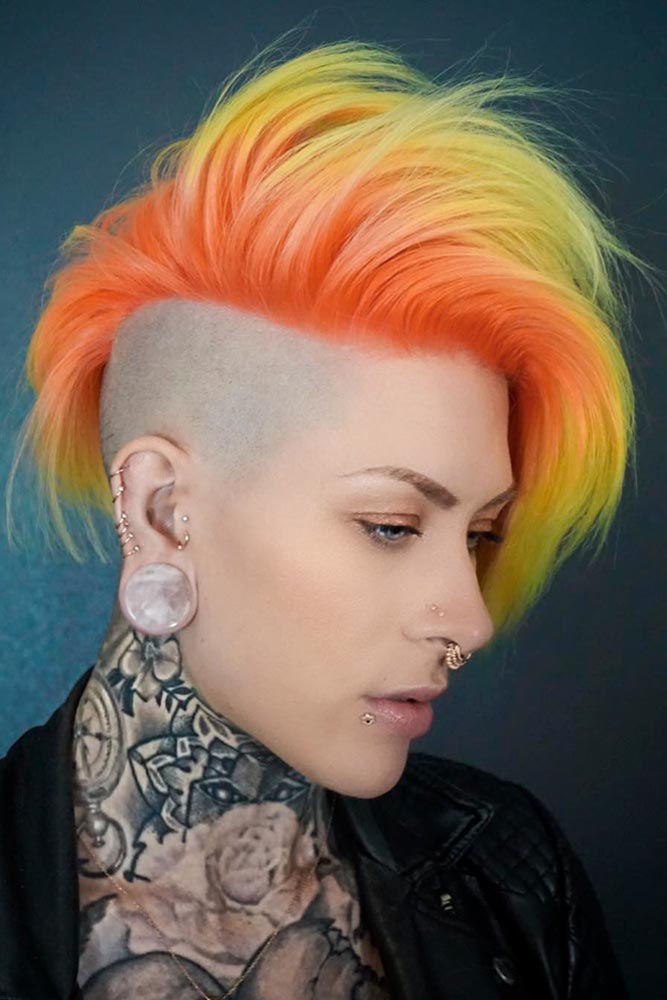 Today we are going to discover how to cut a women's faux hawk. Contrary to a Mohawk that changes length abruptly, the faux hawk is a smoother transition in hair length. Although it is possible to cut this style on dry hair, it is suggested that wet hair creates a smoother cut. Comb out your hair prior to cutting to assure that all tangles are removed. Do not use clippers on wet hair. If you are using clippers, then you must blow dry your hair. Next, you need to decide on how wide you want your faux hawk to be and then section out your hair accordingly. Make sure you have two parts that are clean and shaped like a C. Secure the center section to assure that you don't accidentally cut it. Either with scissors or clippers trim sides to the desired length and clean up edges of the hairline to make it look neat and finished. Release center section from its clip and style accordingly.
16. How To Cut A Fohawk Step By Step
Source: jacquelynmarieh via Instagram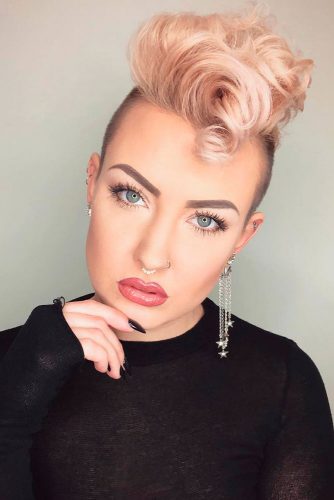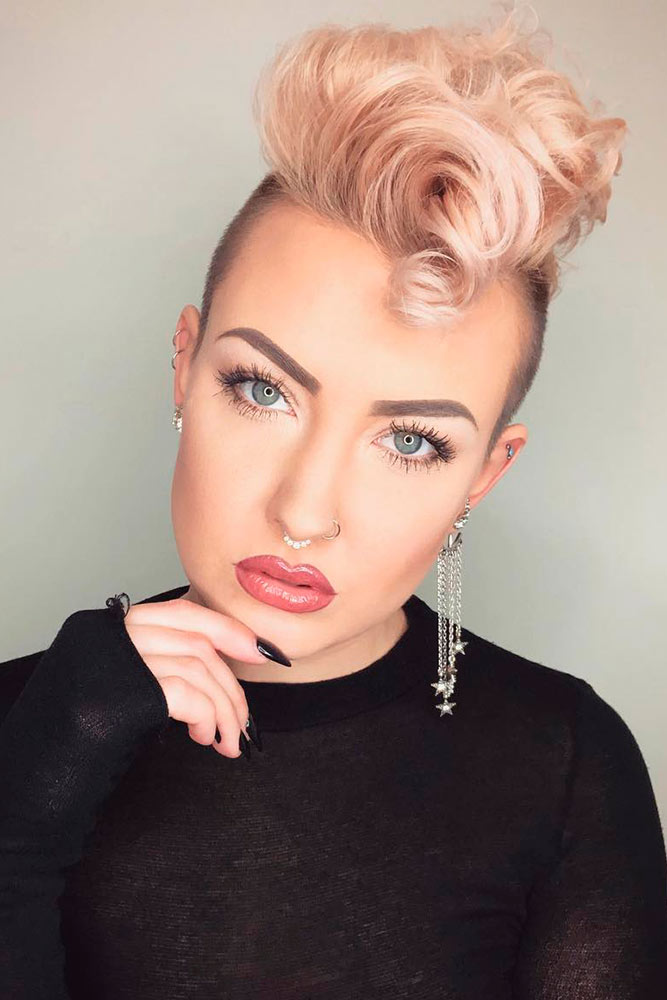 In this section, we will discover how to cut a fohawk step by step. Begin with your clippers and attach number 1 guard. Beginning at your ear, use clippers to remove hair from the side section of your head to behind the ear. Using a mirror, carefully trim your hair from the base of your neck to the section of your fohawk leaving a clean C shape. Go back over the entire area to ensure you have an even, clean cut and then repeat this process on the opposite side. Do your very best to follow the same C shape and location on this side to provide uniformity. Once sides are complete, use scissors to thin out and line in the back section of the fohawk. Then use clippers with a longer guard to trim the remaining back section of the fohawk up to the crown. Use gel or hair paste and style to your preference.