By:

Glaminati Media

| Updated:

10/25/2018
Fancy Faux Locs Updo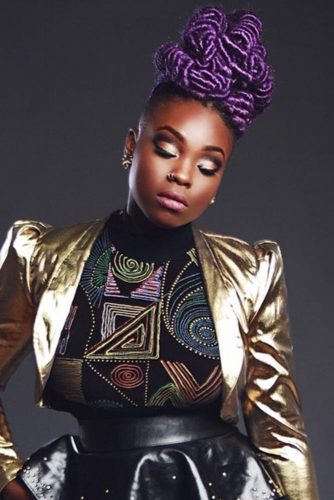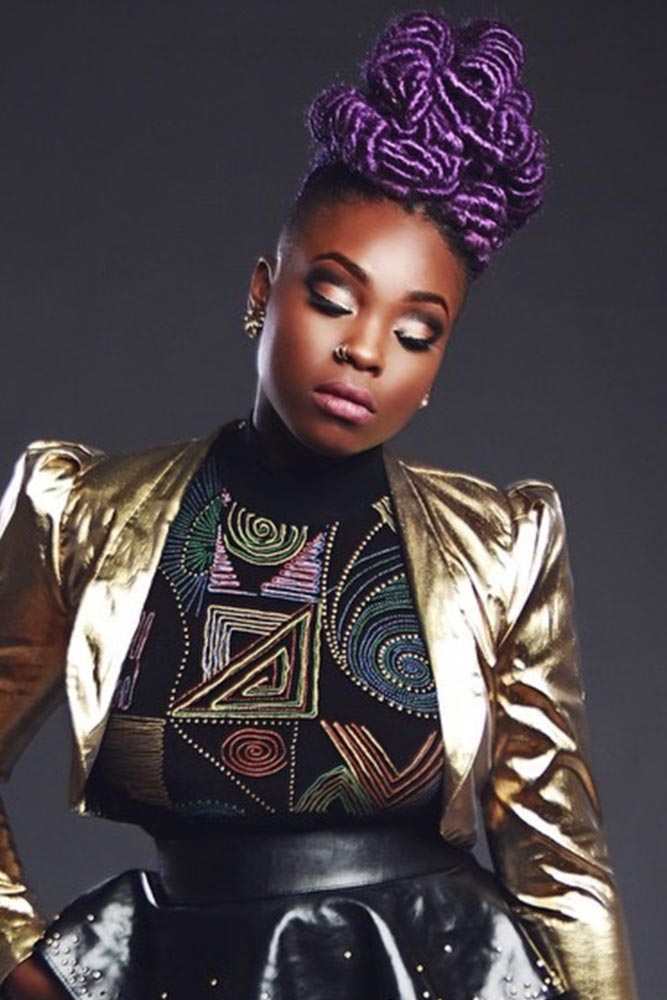 Before moving to this awesome hairstyle, let's get things straight of what are faux locs. They wrap around your twisted or braided clean, moisturized, and fully prepared hair to resemble real hair. Depending on the hair texture you want to achieve, you opt for goddess, kanekalon or Marley locs.
Goddess hair is made of human hair so that you can add some fullness and length to your natural locks very genuinely.
Kanekalon hair has a smoother and shinier texture; they work awesome for colorful looks.
Marley hair is synthetic locs that give some kinky texture for a natural appearance. It's usually chosen by dreadlocks fans.
The pic above shows you how you can create a stunning updo, using colorful synthetic locs. Isn't that a look to steal?
Bright And Colorful Faux Locs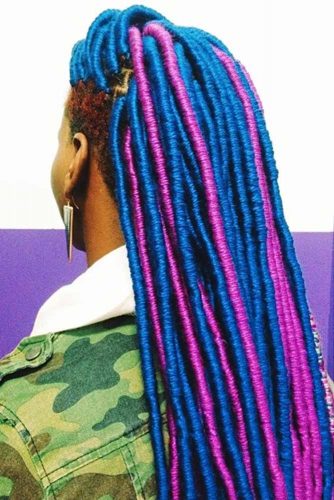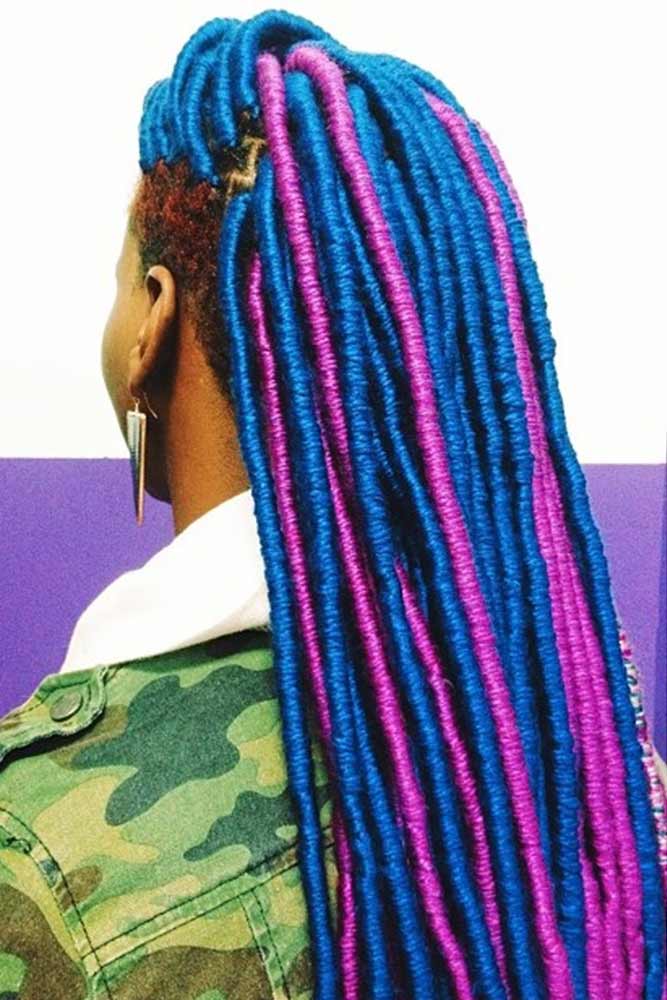 Once you chose the synthetic braiding hair that flatters your looks the most, let your imagination run wild and go for experiments! This stunning bright look was achieved by installing kanekalon hair over your braided or twisted hair. Remember that you can create this hairdo with any hair length, just make sure that your base is tight enough to make the locs stay. This idea wants you to turn heads!
Goddess Locs With Funky Hair Ties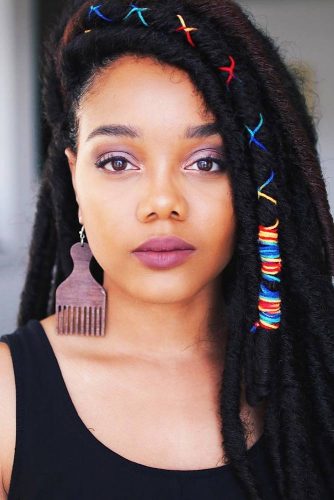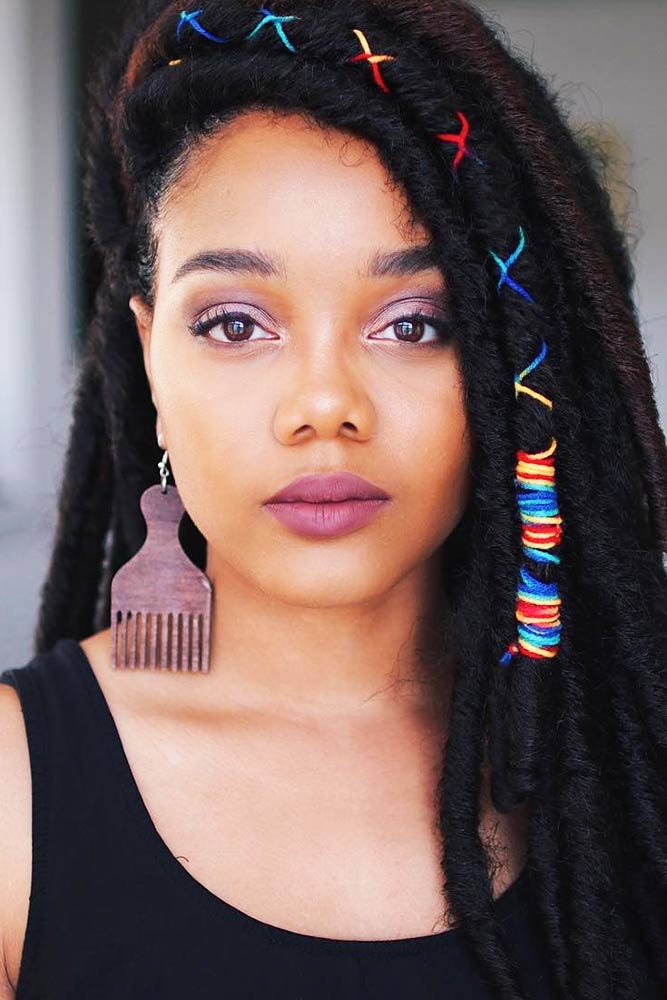 Remember that goddess locs are meant for permanent wearing. Girls usually opt for them to add some length and fullness to their natural locks. As for its maintenance, keep in mind that human hair requires more attention than synthetic. You should always keep your faux locs moisturized enough and don't forget about conditioning. Yes, air-dry will take some time, as your hair is heavier now, but it's worth it. Well, since you go for this hairstyle for a long time, why don't add some fun with funky accessories or hair ties?