By:

Glaminati Media

| Updated:

12/21/2018
Kanekalon Hair for the Sake of Experimentation
Kanekalon hair is the perfect way out for those who lack natural length to create some complex braided hairdos. These hair extensions are so popular due to their softness and variety of colors and lengths. Usually it is difficult to differentiate between real hair and the kanekalon. That is why we totally suggest that you try them out, at least once.
Pink Kanekalon Braids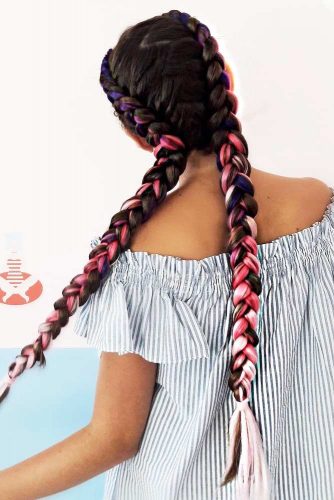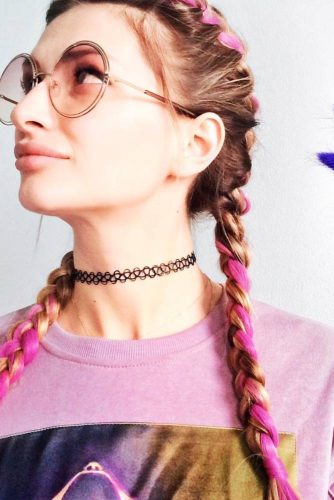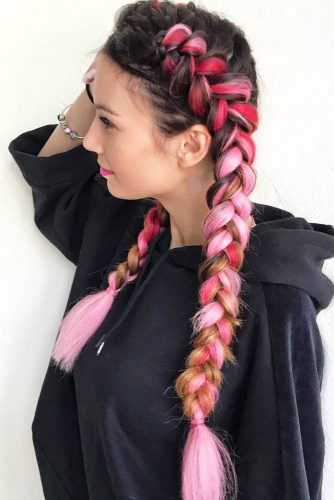 It is also worth knowing how much of kanekalon hair you require for your braids. If you have naturally thin hair, then the braids should not be too big. But if you have thick hair, then choose larger braids.
Original Braiding Ideas for Kanekalon Hair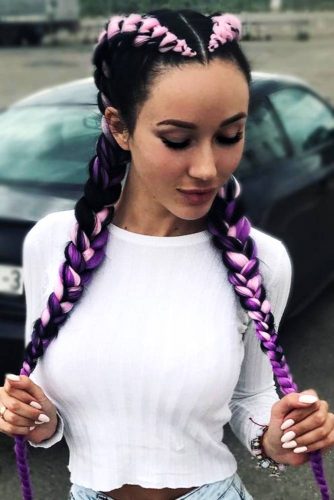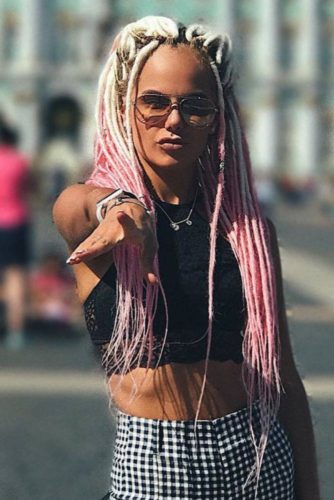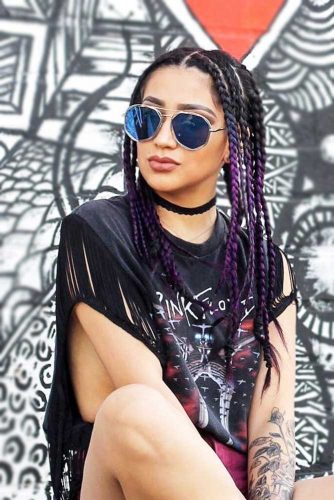 Before hair braiding, make sure that your hair is washed and moisturized. And in the process of braiding, make sure that you do not pull too hard to avoid damaging your hair.
Colorful Braids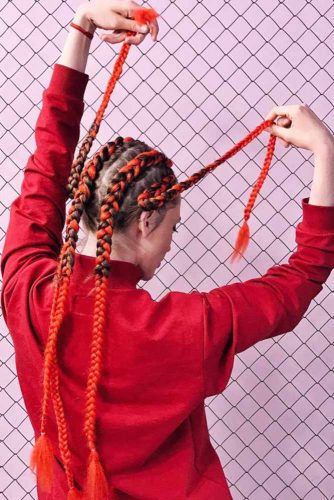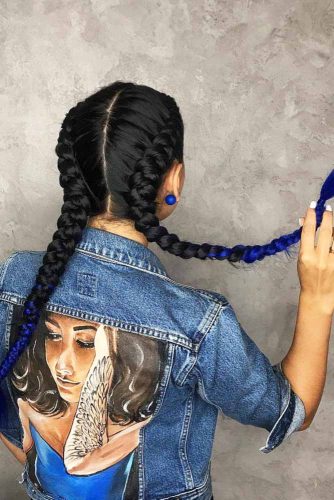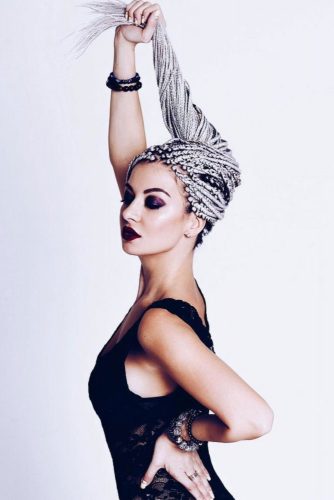 You can try out as many braided hairstyles as you want, but you should change your extensions after eight weeks of usage. Do not forget about the moisturizing!
Kanekalon Braiding Hair to Try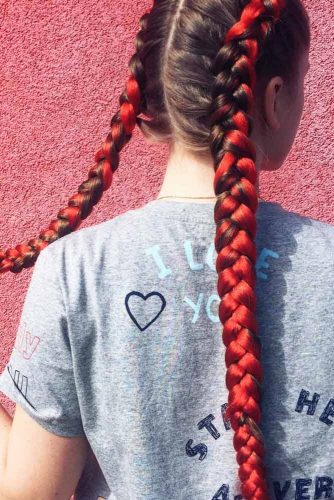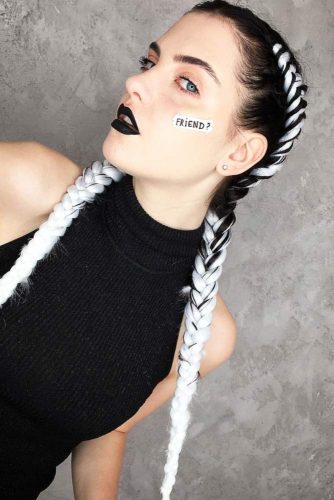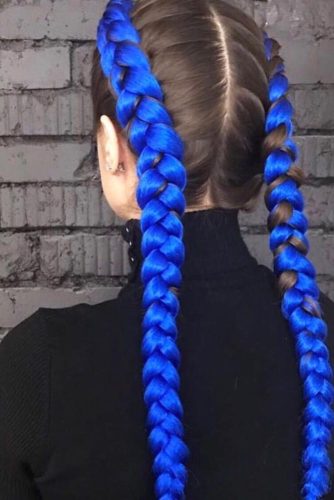 With the summer here, the popularity of braided styles becomes more and more obvious. Kanekalon braids are not only a practical but also a good-looking solution.
A Lot of Little Braids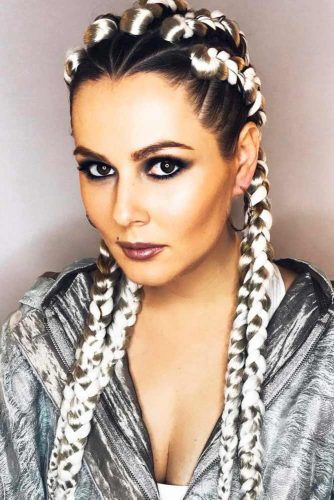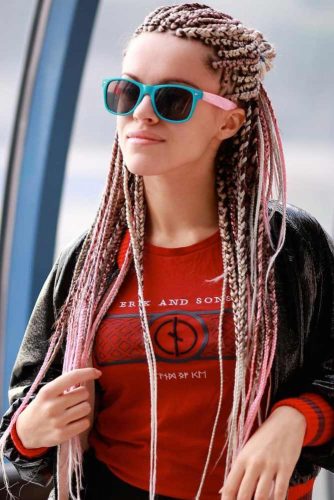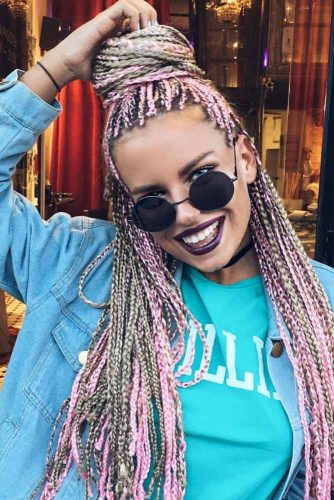 With these braids you can try out any color without the necessity to dye your hair. Even a slight hint of a new color will add a stunning alternative to your look.
Stylish Kanekalon Braids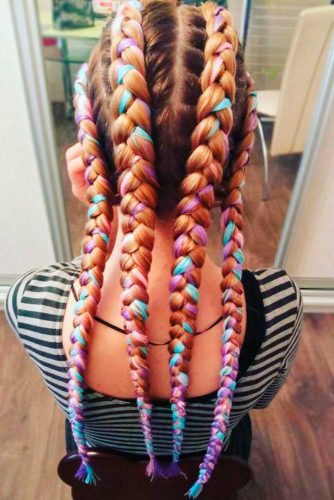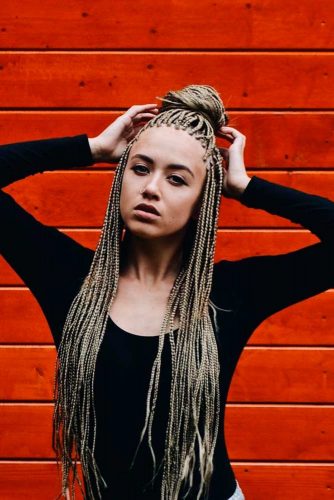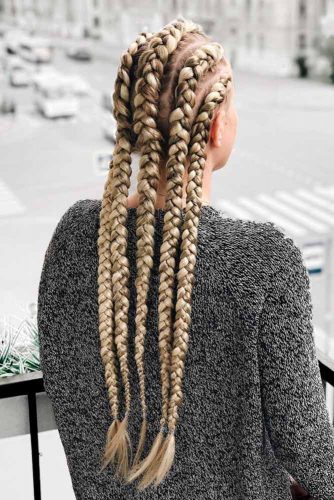 If you think that wearing such braids doesn't make your image bold enough, spice things up with a burst of color!
So Fantastic Braided Styles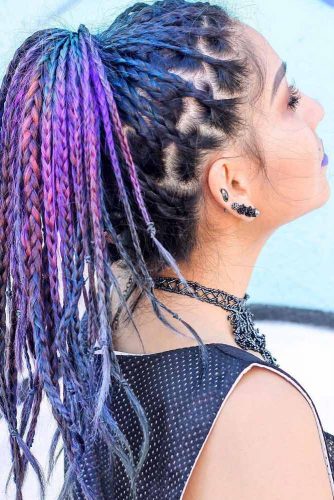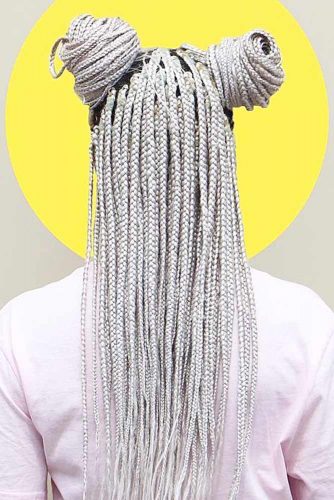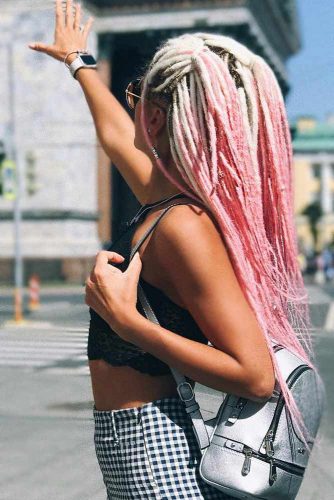 Sometimes you need to keep your hair away from your face. Ponytails and buns are perfect for this task.
Main photo by Wowporno