Wearing a Senegalese twist as your daily hairstyle is a good way to both give your hair a rest from harsh styling routine and add something new to your casual style. There's no need to tell African-American ladies about the drawbacks of styling their coarse, puffy, and curly hair: such manipulations as the use of chemicals and great portions of heat are inevitable. Fortunately, there is a way to protect your hairstyles from those sacrifices and create a totally different look!
Stylish, textured and bold two-strand twists, where some hair extensions are wrapped around the roots of your hair, offer you a great wearing versatility. And we're here to show that to you: see how many ways of sporting trendy and protective hairstyle there are!
Senegalese Twist Styles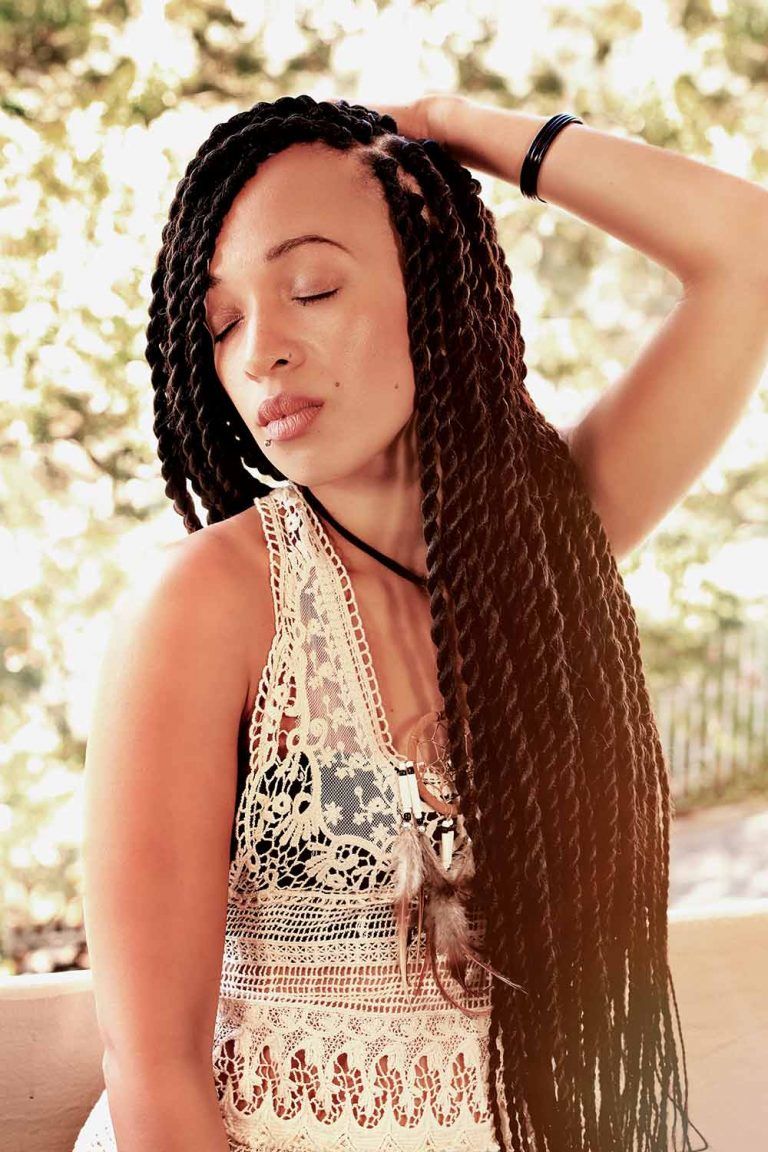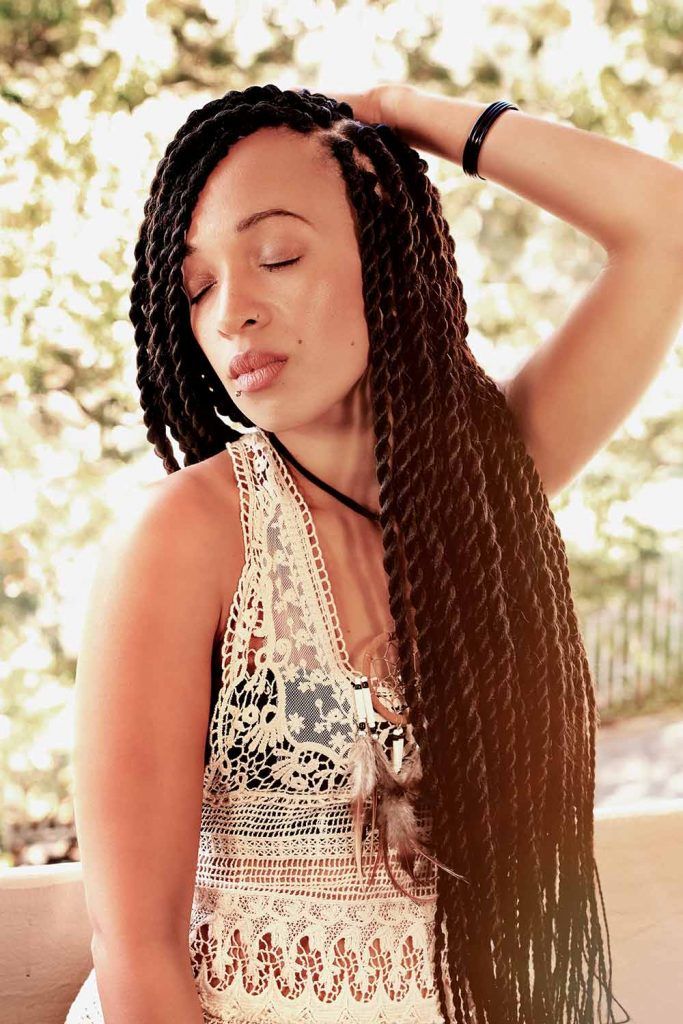 Senegalese twist styles can vary based on your preferences. In other words, the versatility of this hairdo has no limits. You can choose any length, any color, any thickness of your twists, which is awesome for those who don't stand still and always experiment. As for extensions, ladies with afro-hair usually use Kanekalon hair for long, natural-looking styles or Toyokalon hair for smaller braids or twists. Of course, you can go for Marley or natural hair extensions, but keep in mind that synthetic hair works best for this hairstyle, as it saves twists from unraveling.
Twisted Half-Up With Top Knot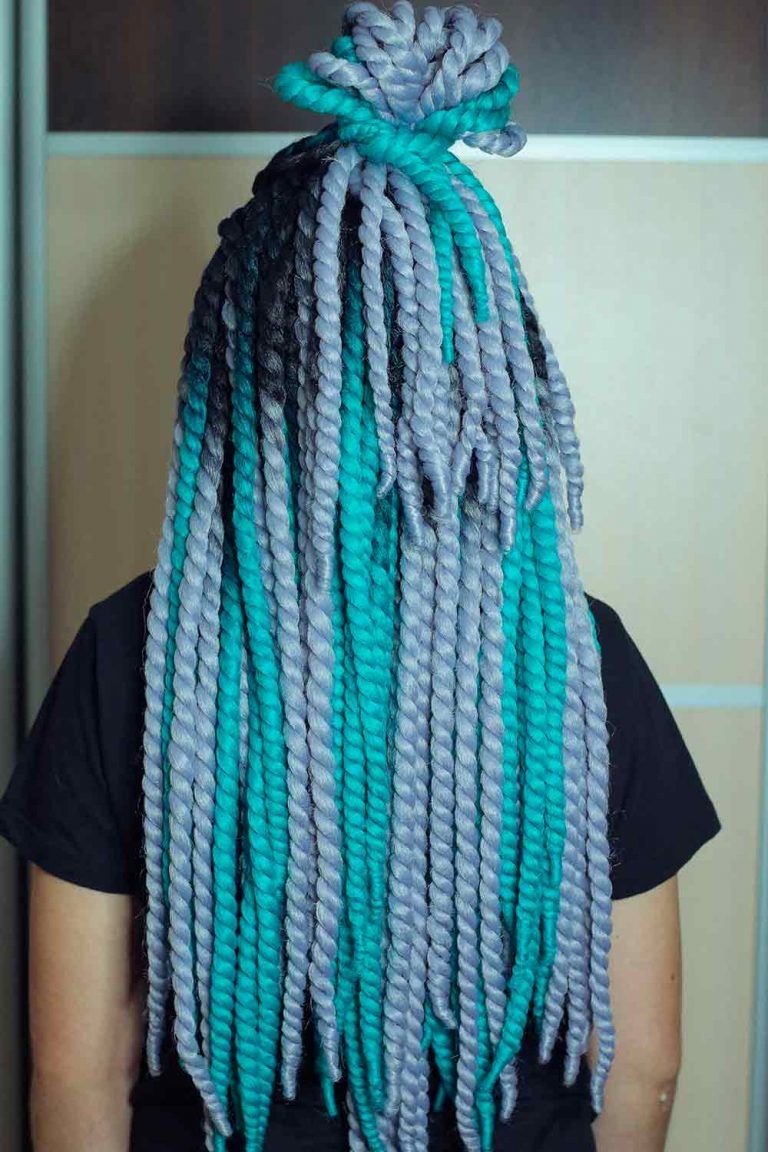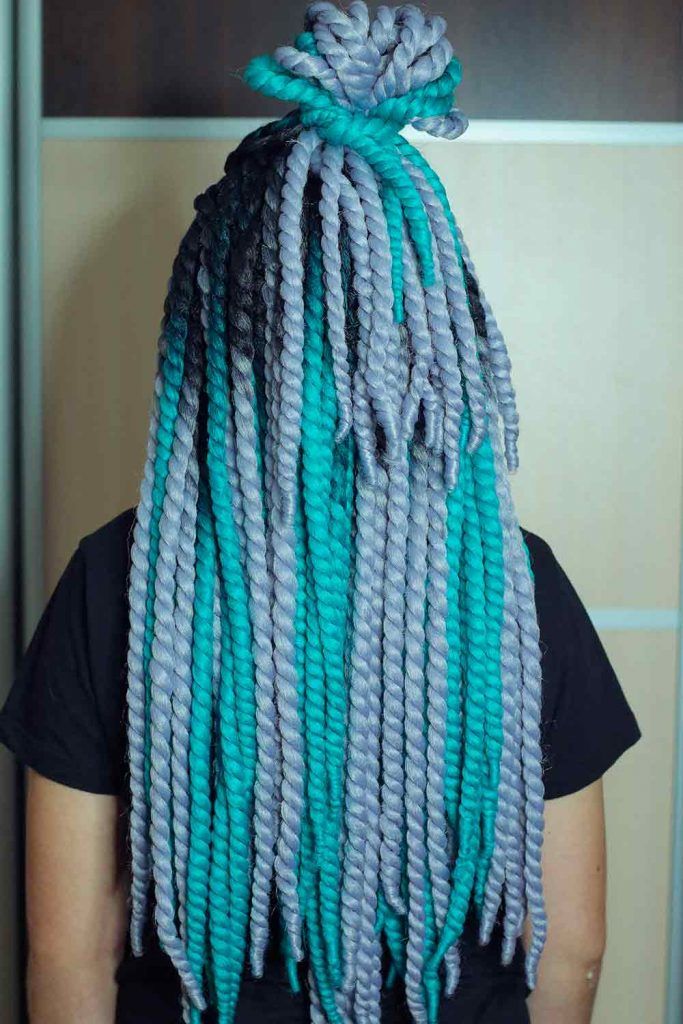 Let's move to the Senegalese twists hairstyles that you can create! Girls who like classic long styles, this is how you can let your hair dreams come true: full and shiny twisted chevelure with a high top knot, some hair beads, and colorful twists won't ever make you feel bored with your hair.
Sexy Headband Senegalese Twist
Not all your hair should be twisted! You can combine two types of extensions to create a unique hairstyle. For example, look at this pic: you can install relatively short, loose natural hair to volume up your locks and finish it with several twists that look like a headband. A couple of bobby pins, your endless imagination, and this look is ready to adorn your days!
Colorful Senegalese Twist With Side Part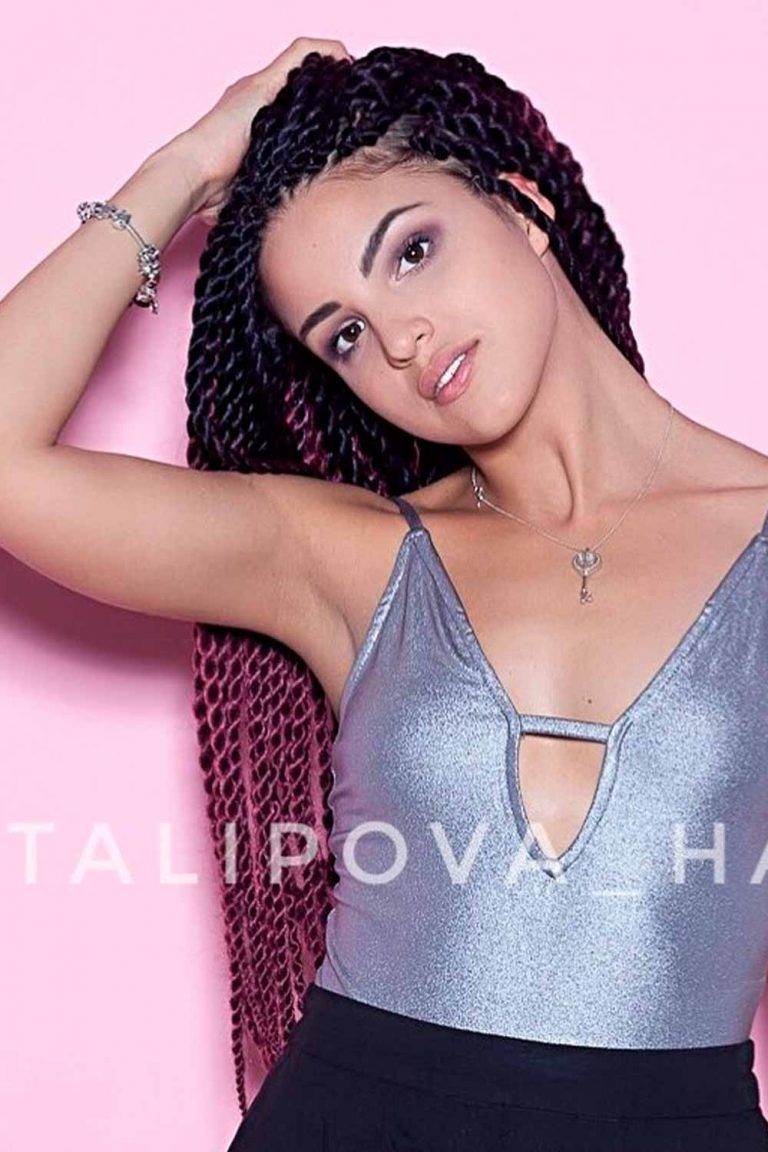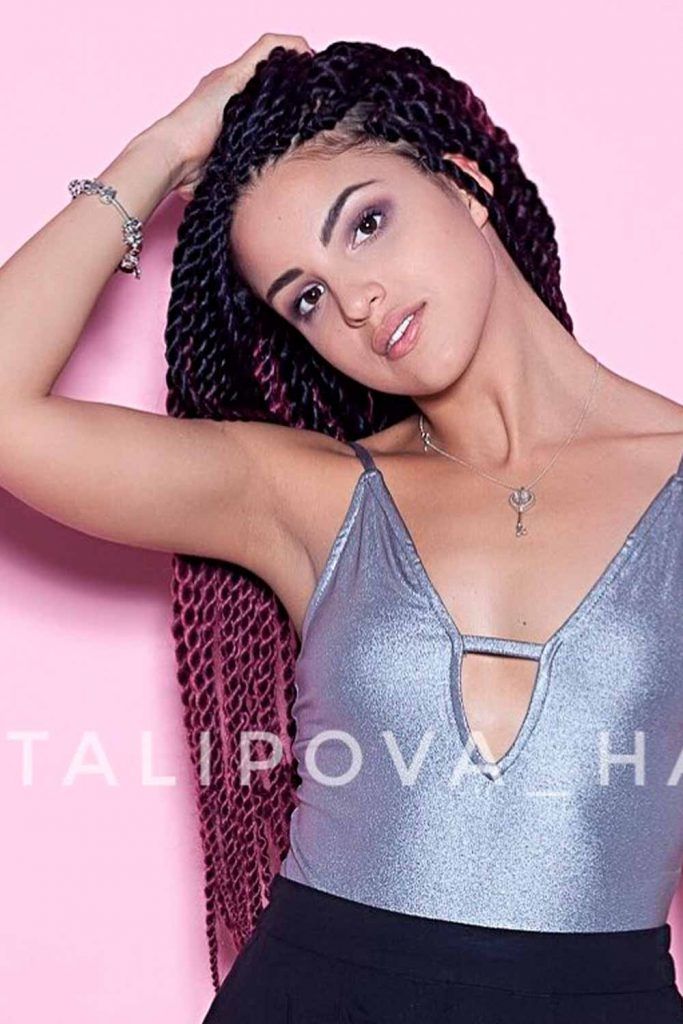 Credit photo: instagram.com/talipova_hair
Why don't add a little asymmetry? All of your fine and lush hair is styled to the side, and all the colors start to melt, creating an unbelievably attractive side part look. If it's not a piece of art, what is? As we've said before, you can diversify your Senegalese twist in any way you want: and this girl did it in her own, spectacular way. It's your turn now!
Stunning Short Twisted Bob
Afro-textured hair types require individual approaches when it comes to their maintenance. And when they're in trouble, nothing is a better doctor than a protective hairstyle. If you feel that a classic long style, which takes longer twists or braids is too much for your scalp, this cute idea will come in handy. Your hair is fresh, beautiful, and absolutely comfortable to wear.
Unbelievable Face-Framing Twists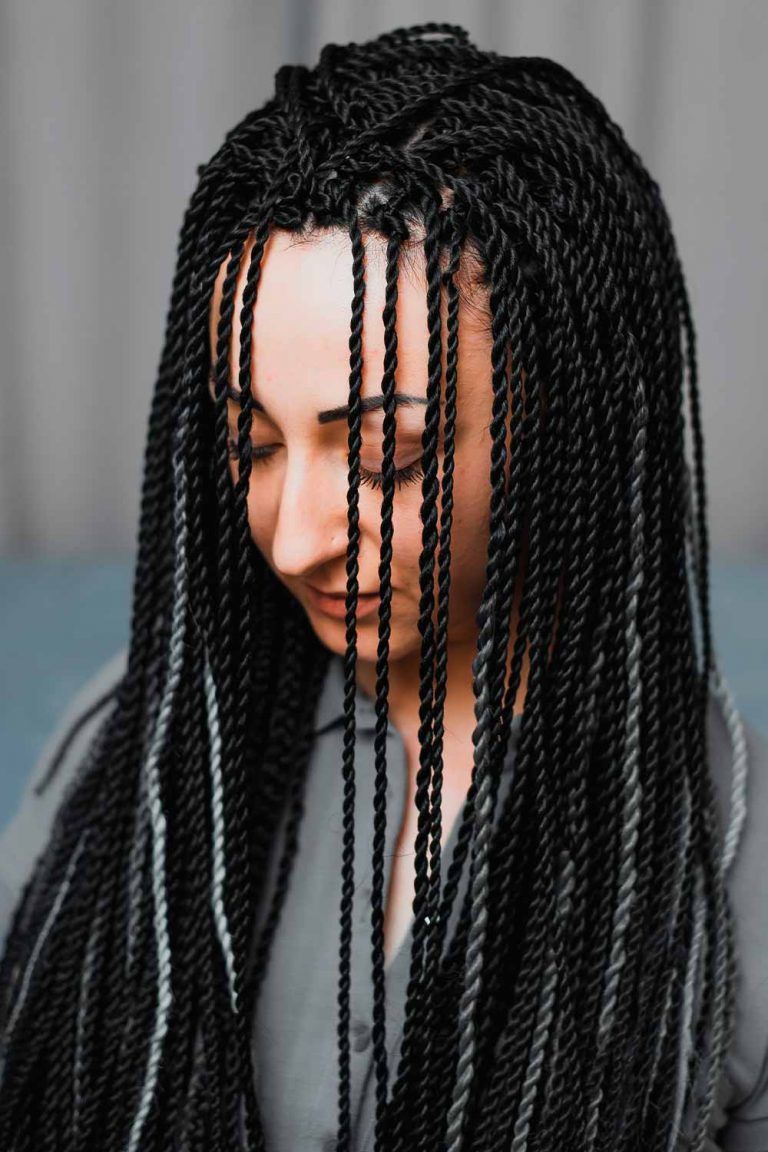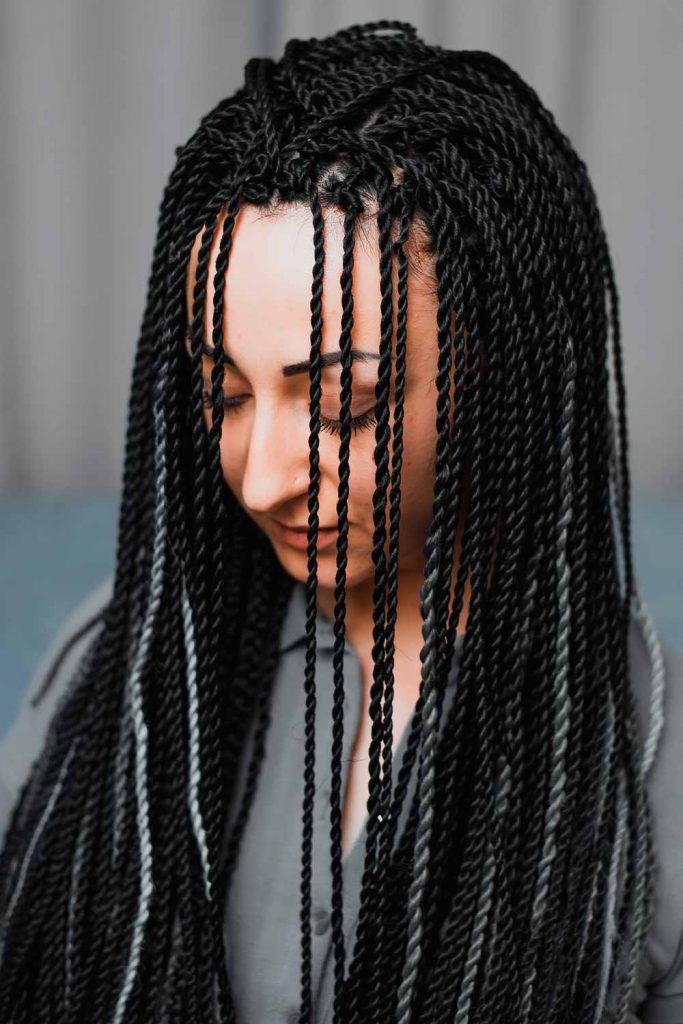 Have no idea how to stand out for special occasions? Well, don't worry, Senegalese twist hairstyles have plenty of them! This fantastic, voluminous, and extra full hairstyle that features two face-framing, accessorized twists won't leave you a choice but to be in the spotlight 24/7. Don't hesitate to customize your faux locs in the most unusual ways: they bring no damage, remember?
Eye-Catching Crochet Senegalese Twist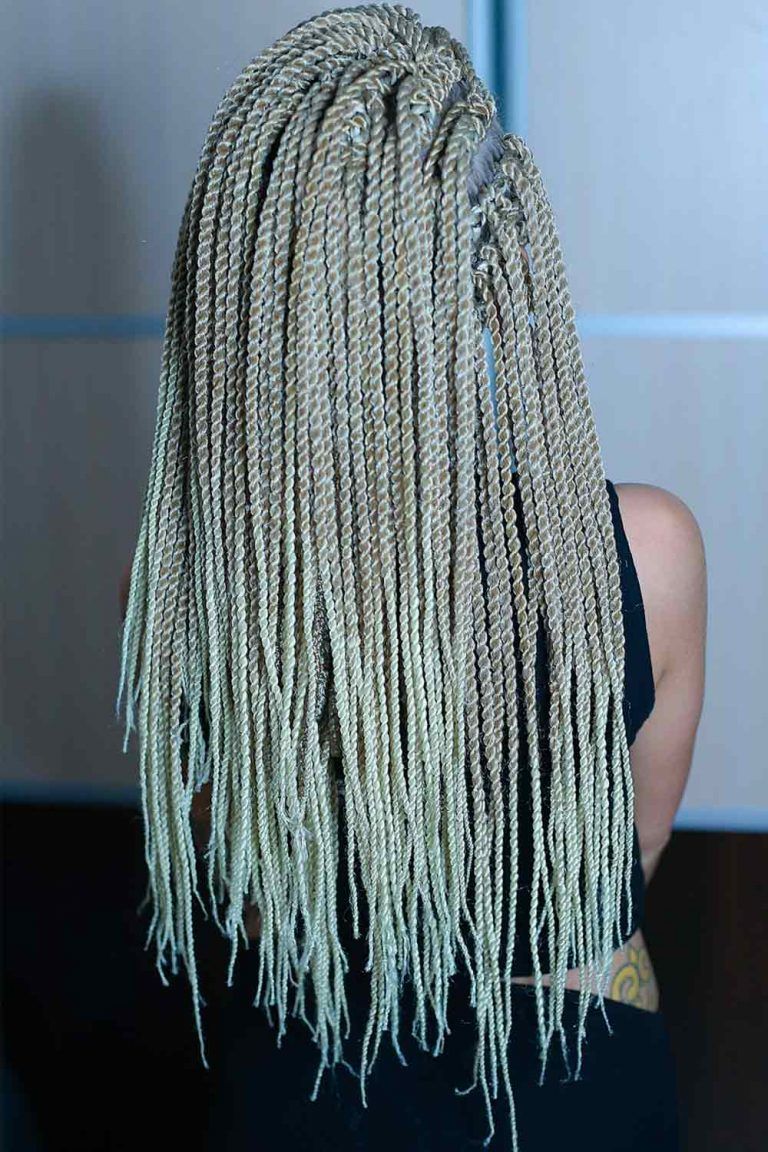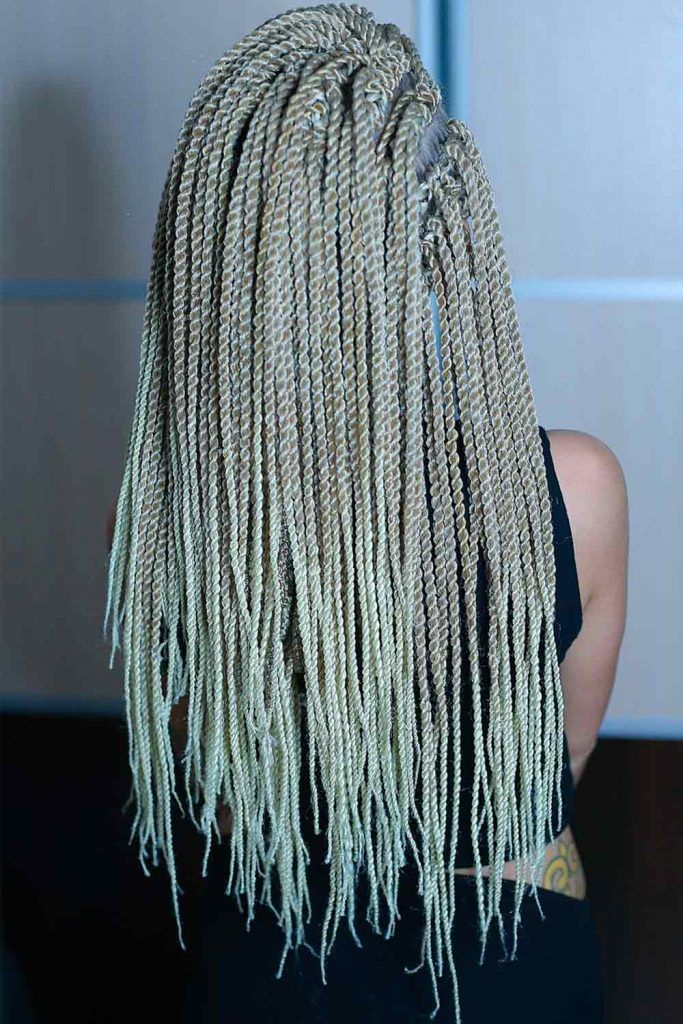 Those who want to save some time when installing faux locs, here comes the crochet technique. Instead of wrapping extensions around your natural hair and then twisting it all, you can simply cornrow your hair and loop in the twisted locs with a hook. The result will impress you, especially if you want to create something bright: this Senegalese twist with the stunning contrast of the red color and darker roots looks ravishing and pretty natural.
Braided Half-Up With Twisted High Bun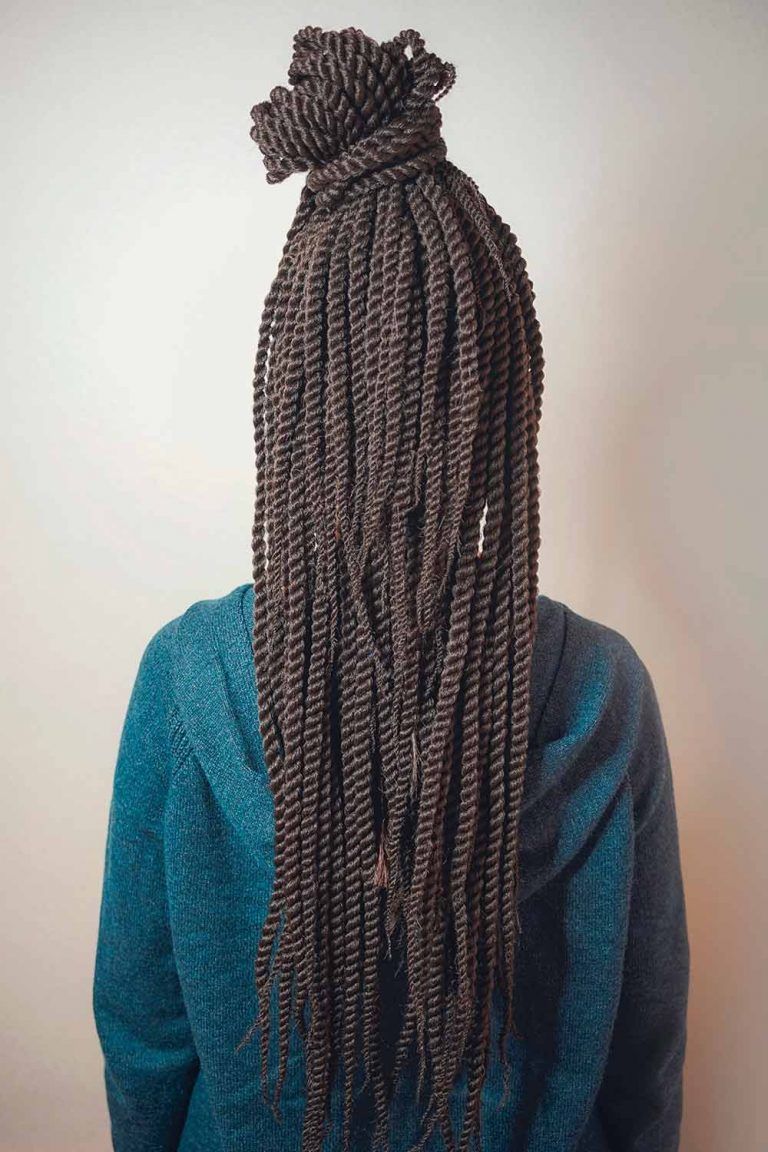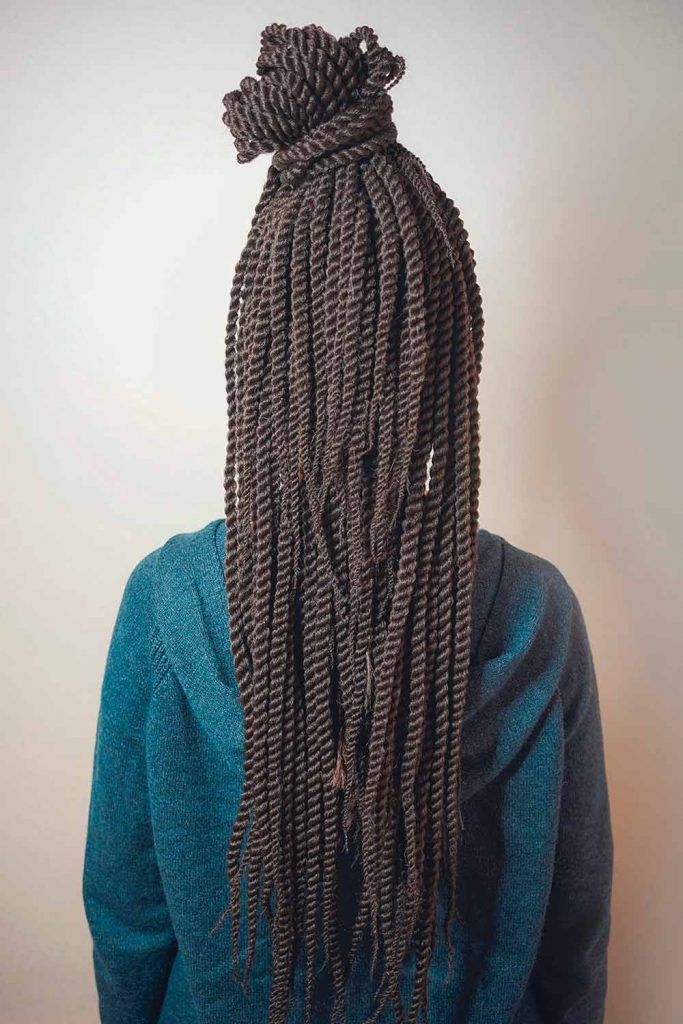 Nothing stops you from showing off your creativity! Updos, half-ups, twisted braids or whatever: everything is possible if you want. When we look at this stunning idea, it's hard to take eyes off the variety of texture: the crown is braided, while the rest of the top hair, which is put into a high bun, smoothly transits to the twisted pattern. Some of the twists are left for a side-swept long style, isn't that perfect?
Gorgeous Twist Braids With Shiny Beads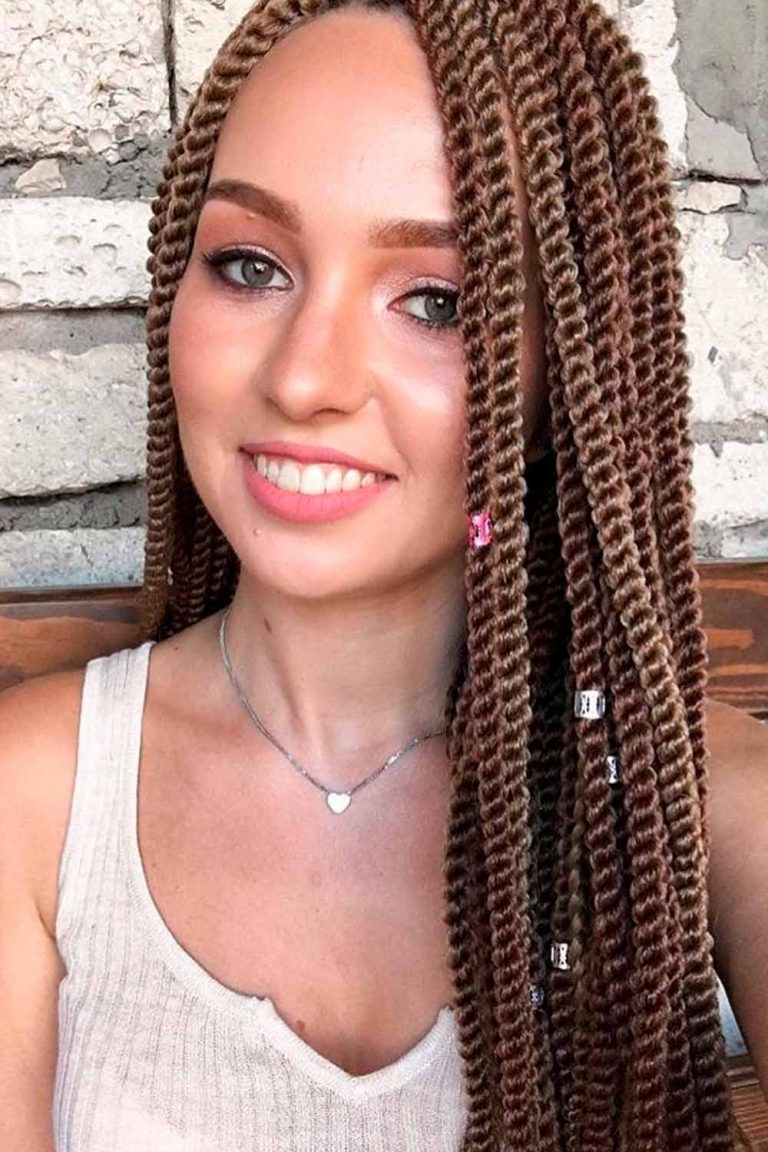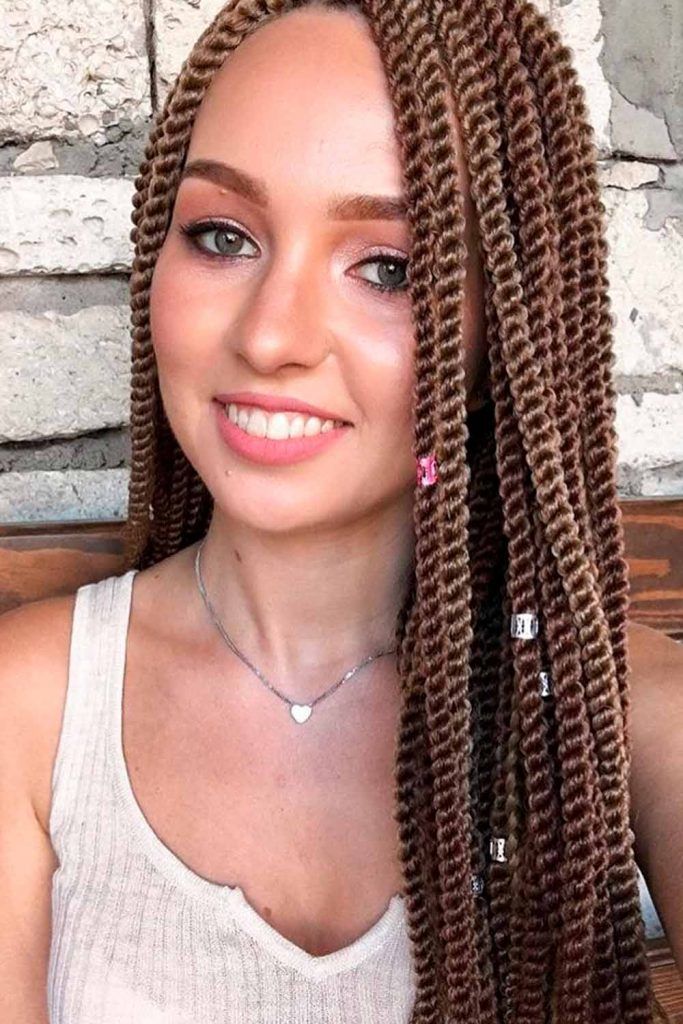 Credit photo: instagram.com/evgenia_sviata
Lots of thin little twists can look like the good old braids, but this time the thickness and texture of braids is even more enhanced, more emphasized. Since there are too many twists, it's better to get such a hairstyle in a crochet technique with already twisted extensions. Yes, Senegalese twist has many faces, and this long, a bit contrastive, and embellished with shiny beads is one of the most impressive.
Short And Thick Twists With Center Part
Always wanted to sport a short bob but your unruly puffy hair never let you do that? Once you tame your locks with twisted kanekalon braiding hair, the door that leads to any hairstyles will open! In this case, the twists incorporate human hair to keep the look natural and effortless. If your hair is too weak or damaged, don't twist them with fake tresses. Needless to say, this simple look on short hair is adorable!
Senegalese Twist Hairstyle With Bold Twists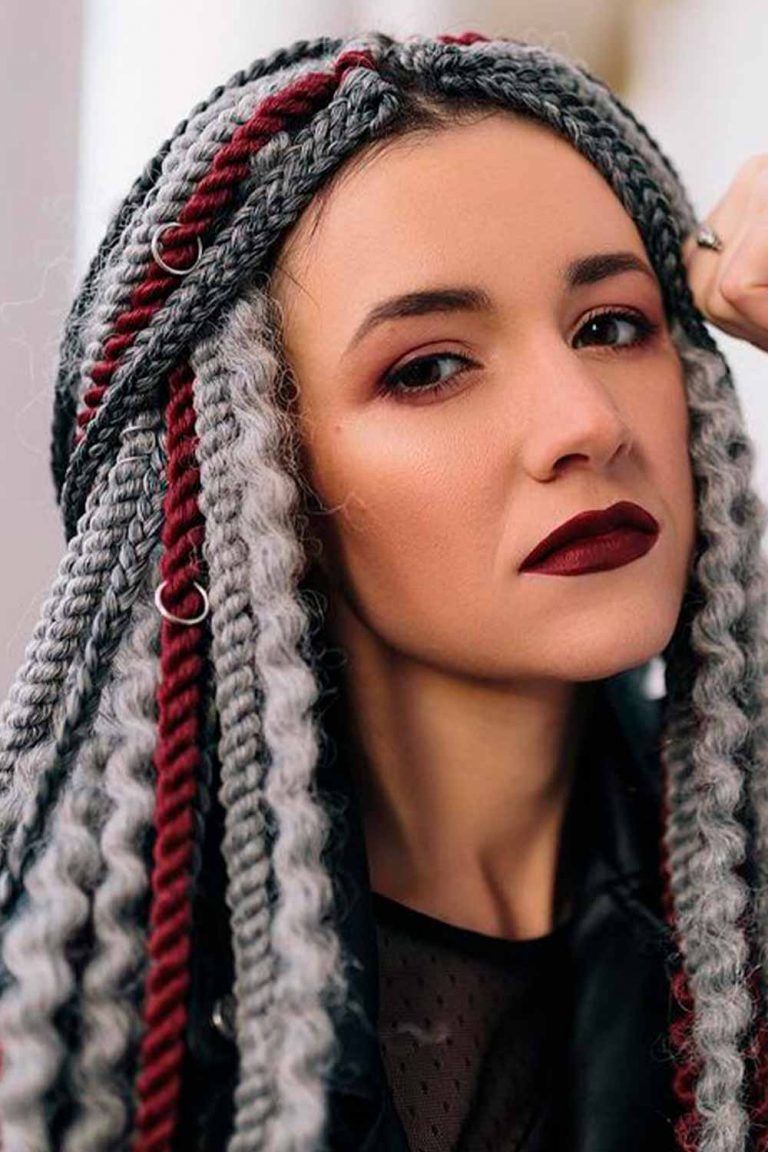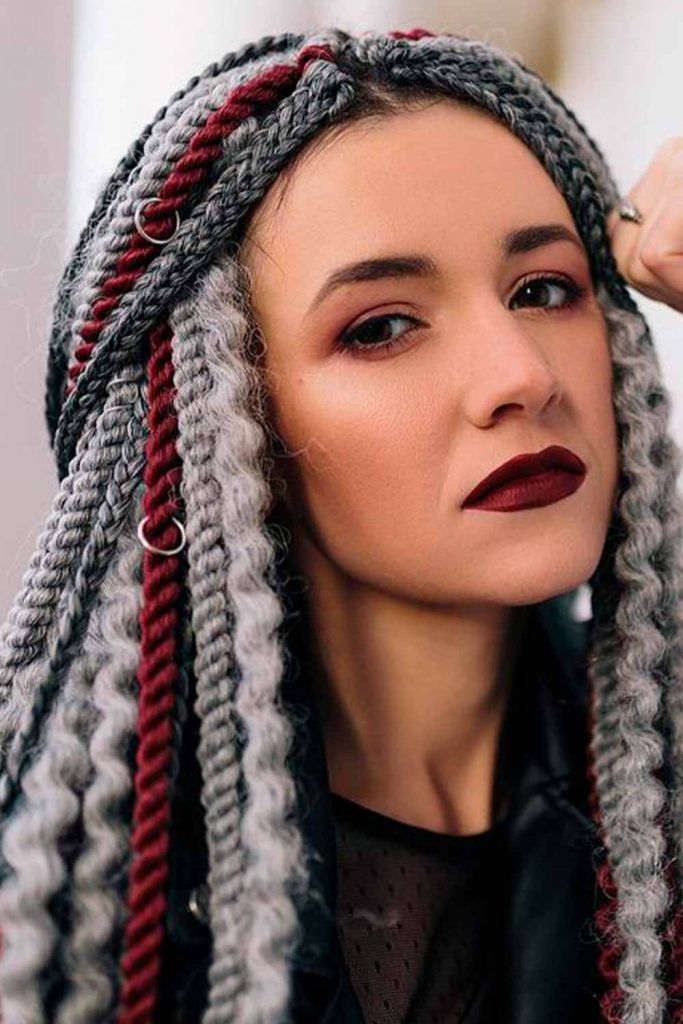 Credit photo: instagram.com/evgenia_sviata
The term 'protective hairstyle' is actually the privilege of women with natural hair. And even if your coarse and curly hair lets you down sometimes, don't deny that you're lucky to have so many awesome things to substitute your styling routine. If you show up with this long Senegalese twist hairstyle, all the ladies around will envy, as you're one of the few ones to flaunt with such a glorious texture! Bold twists are easier to create and more comfortable to wear. Why don't go for them?
Classy Twisted High Ponytail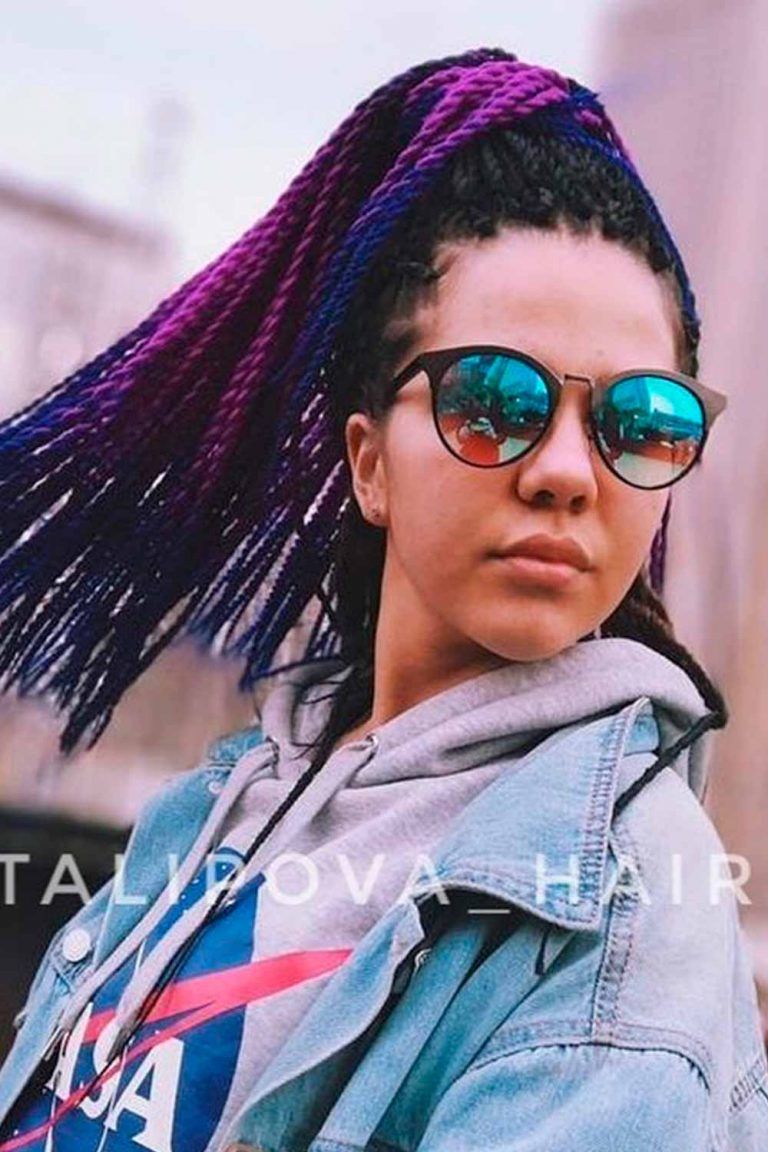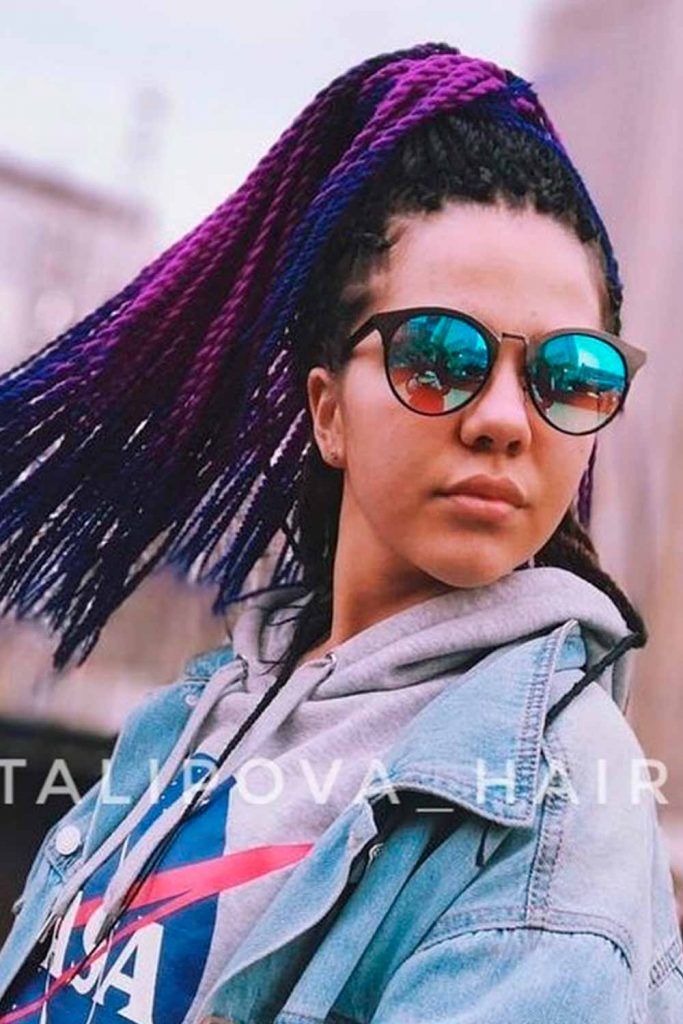 Credit photo: instagram.com/talipova_hair
Is there anyone who doesn't like to wear a high ponytail? This simple hairstyle is a good friend to women: it keeps our hair neat and tight, keeping our beautiful face open, and making us absolutely comfortable with our hair. And when it's twisted, it looks so magnificent that we forbid you to miss this idea!
Half-Up Cornrow Twisted Hairstyle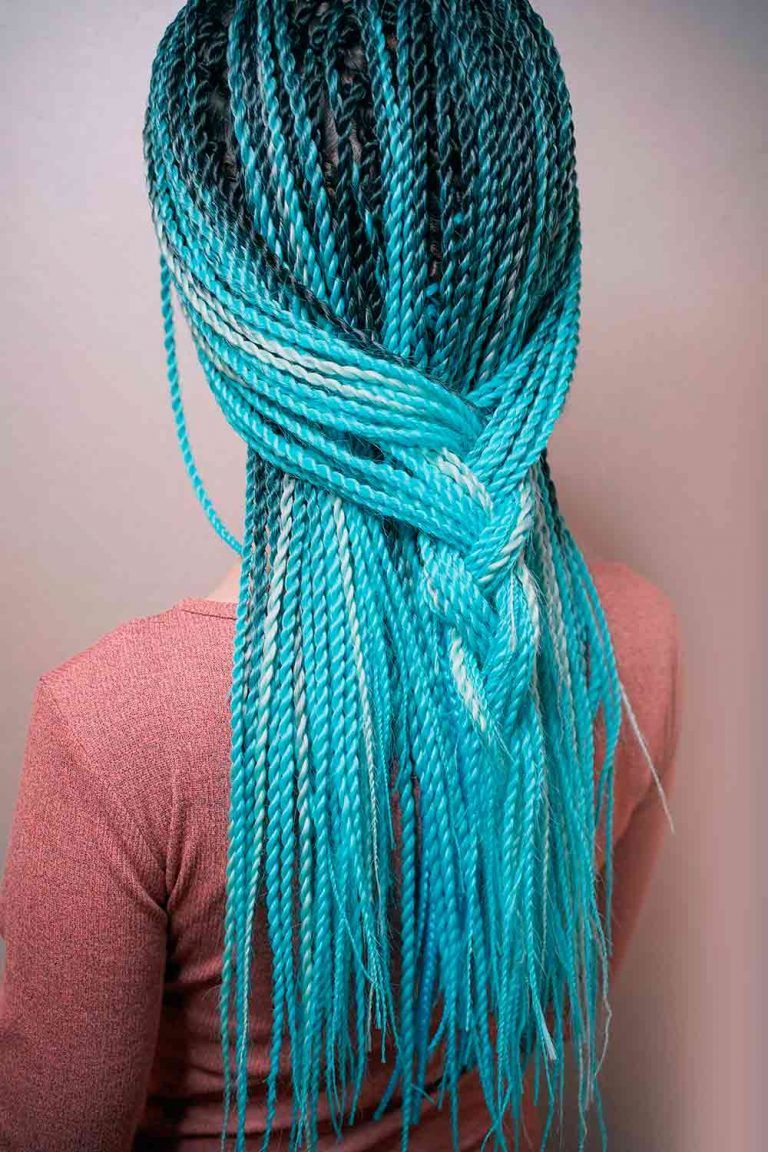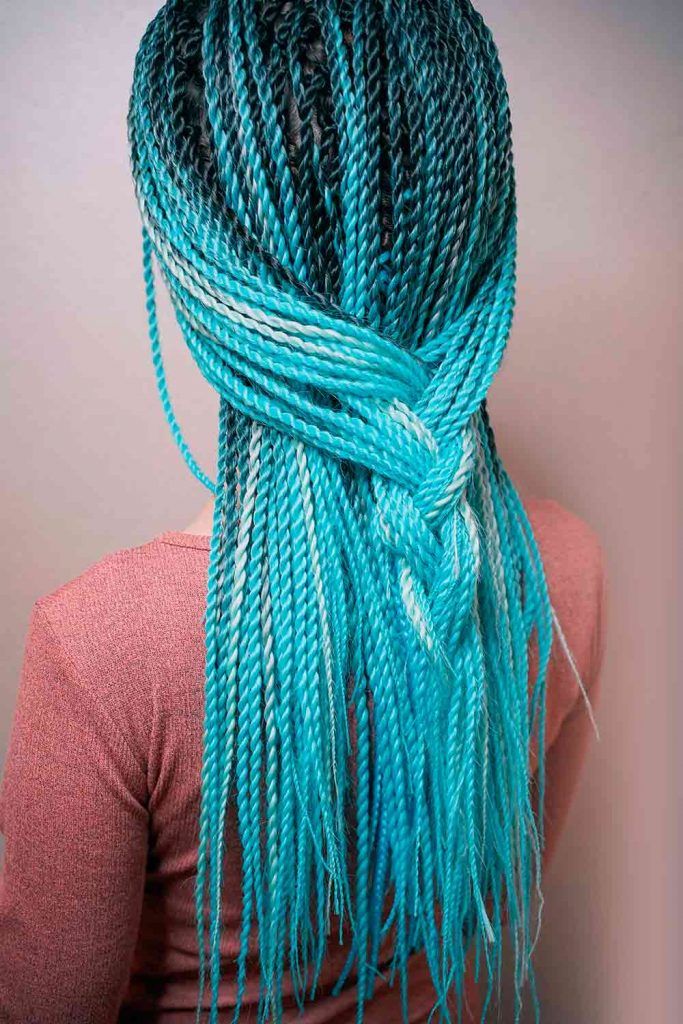 Prefer bold twists to thinner ones? If so, it's time to get to know the rope twists. They're two twisted strands that are done in a little bit different technique which gives you twirlier and bigger twists. This incredible, twisted half-up with cornrowed top seems to be the cutest variation of those twists. So girls who are about to impress will copy this look right now.
Long Twisted Braids With Purple Ombre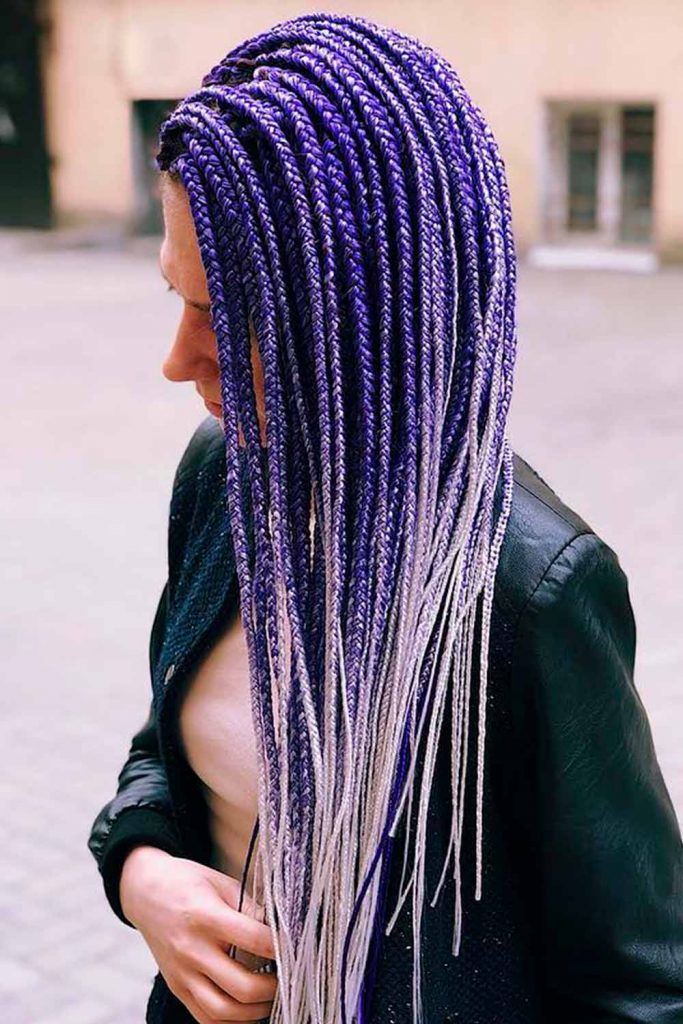 Credit photo: instagram.com/braidsvolna
Color inspiration is the best kind of inspiration ever! Some women sacrifice their hair and let their colorist dye it multiple times to reach the burst of different hair colors. As for you, you can sport any of them without any damage! Also, you can change them as often as you want. Senegalese twist hairstyles have no disadvantages, and this purple ombre look is living proof.
Adorable Side Twisted Hairstyle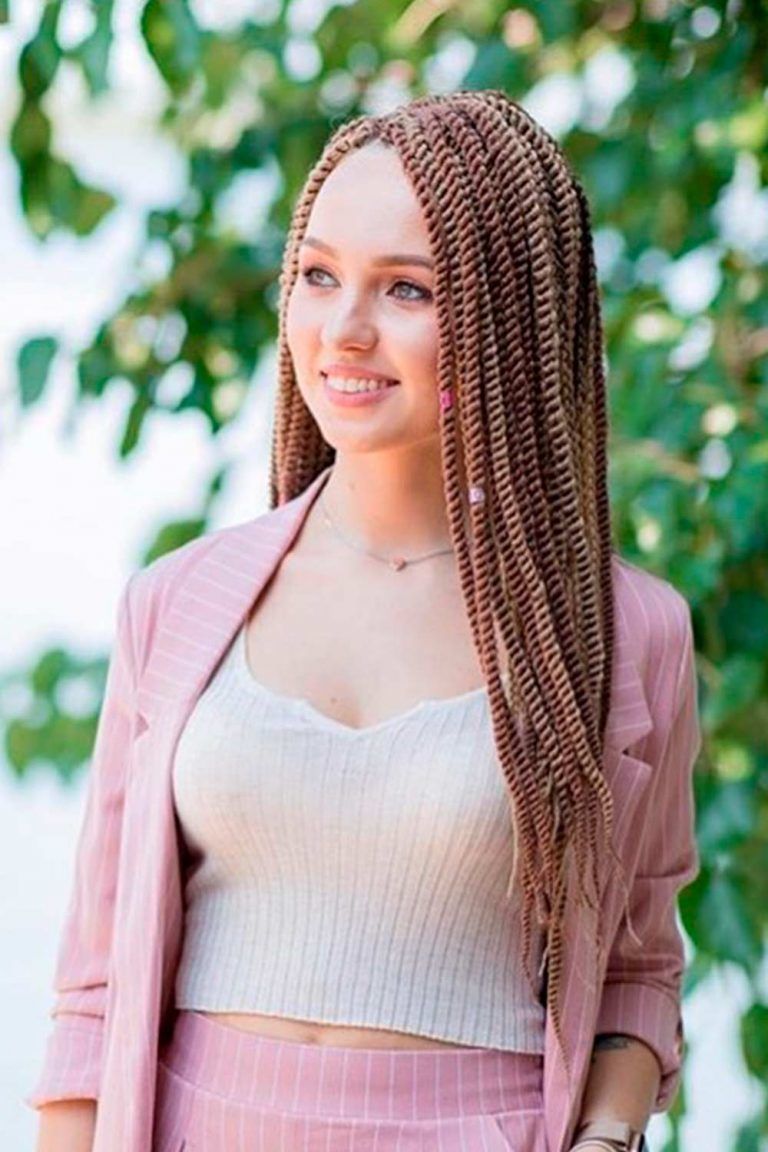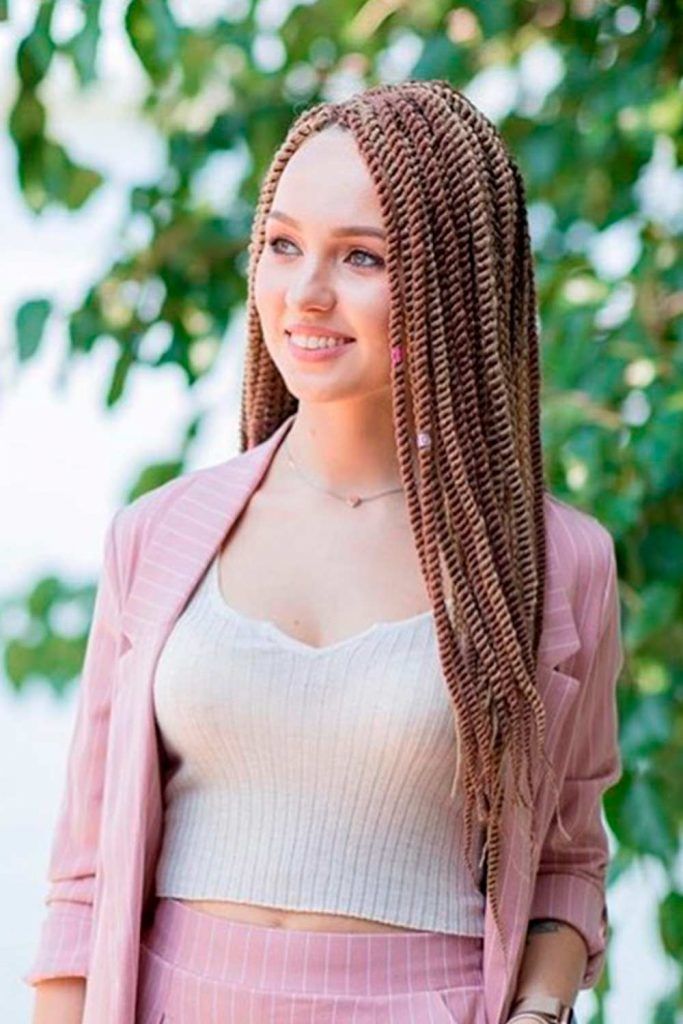 Credit photo: instagram.com/evgenia_sviata
If we were about to write a list of pros and cons of Senegalese twist, we couldn't even make up something for the "cons" column. It gives you a styling versatility, natural hair growth, and revival that you can enjoy up to 16 weeks. Who could ask for more? Just look what a lovely side hairstyle you can do with the help of your bold twists: the silhouette is a bit fuller on one side, which it gives an exceptional charm to your style.
Subtle Side Low Twisted Bun
Senegalese twist hairstyles aren't all about bold and daring looks. Yes, the texture is quite attractive, but it still can give you a delicate and girly look. How about you to wear your lovely dress and put your twists up into a side low bun? Nothing can hide your femininity, and this updo can emphasize it.
Cute And Tight Twisted Updo
This idea shows you how a twisted updo looks on short hair. It may seem too complicated, but getting such a hairstyle is actually pretty easy. You don't need to buy long fake locs and spend a lot of time to install them: you can get yourself some medium length locs and twist them into your hair in minutes. The neatly twisted updo is a good idea for casual or workout wear.
Senegalese Twist With Colorful Kanekalon Hair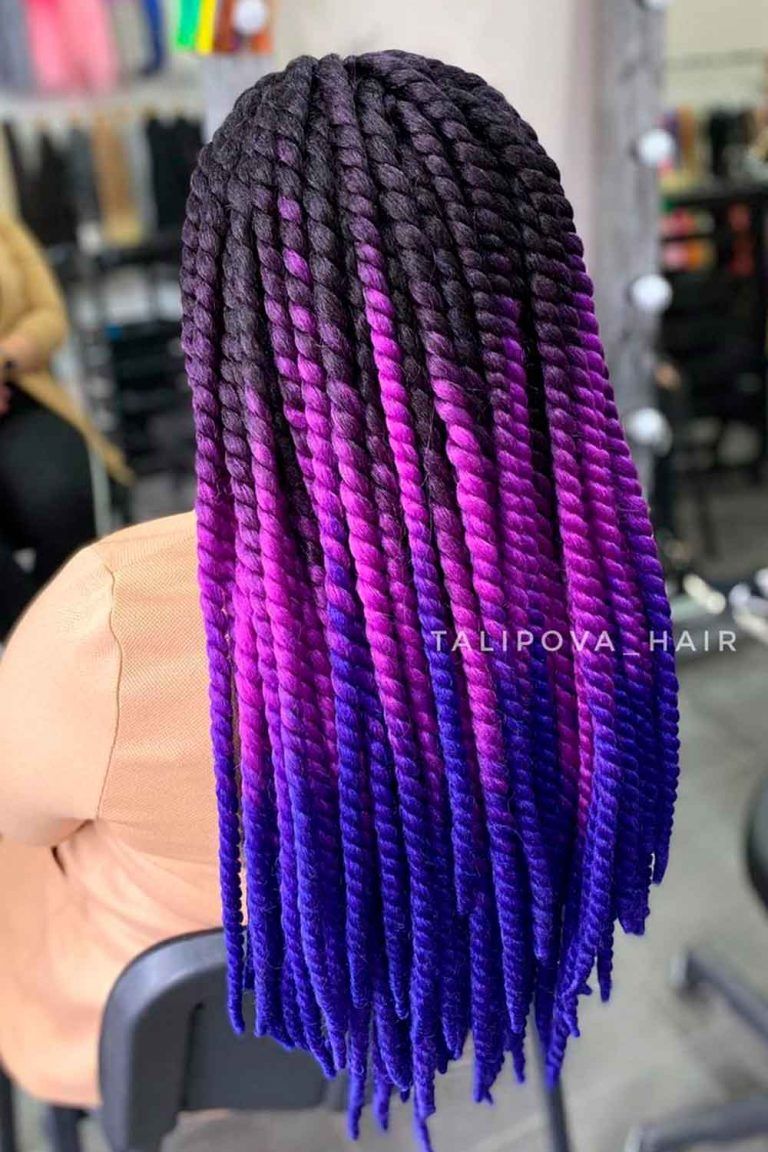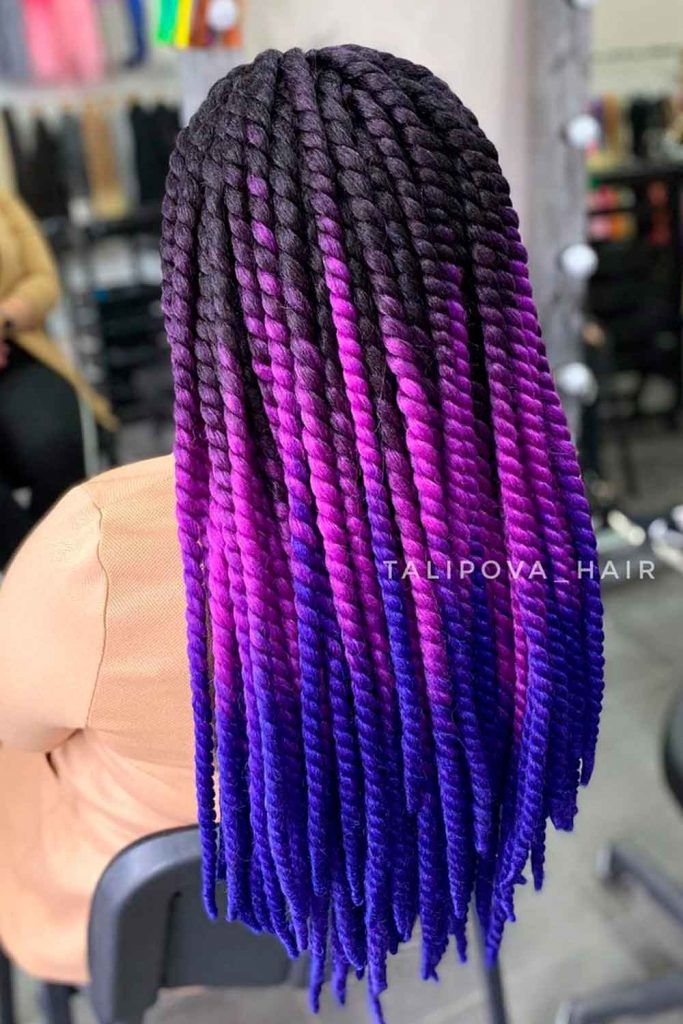 Credit photo: instagram.com/talipova_hair
Kanekalon hair gives a very natural and silky look to your hairstyle. It comes in different sizes and colors; you won't be left without styling choices. How do you like these two thick twists that stand out on the black pattern? You will look different with Senegalese twists anyway, but if you spice it up with some colors, you will create an unforgettable style.
Face Framing Senegalese Twists With High Bun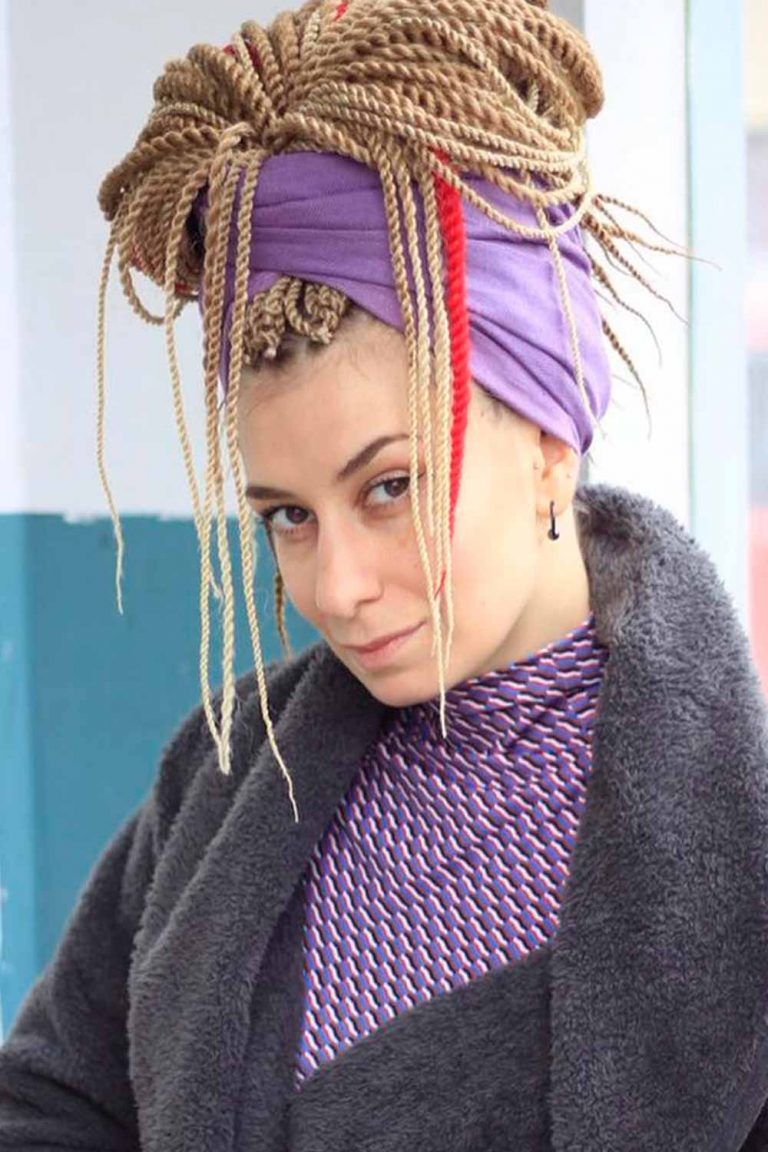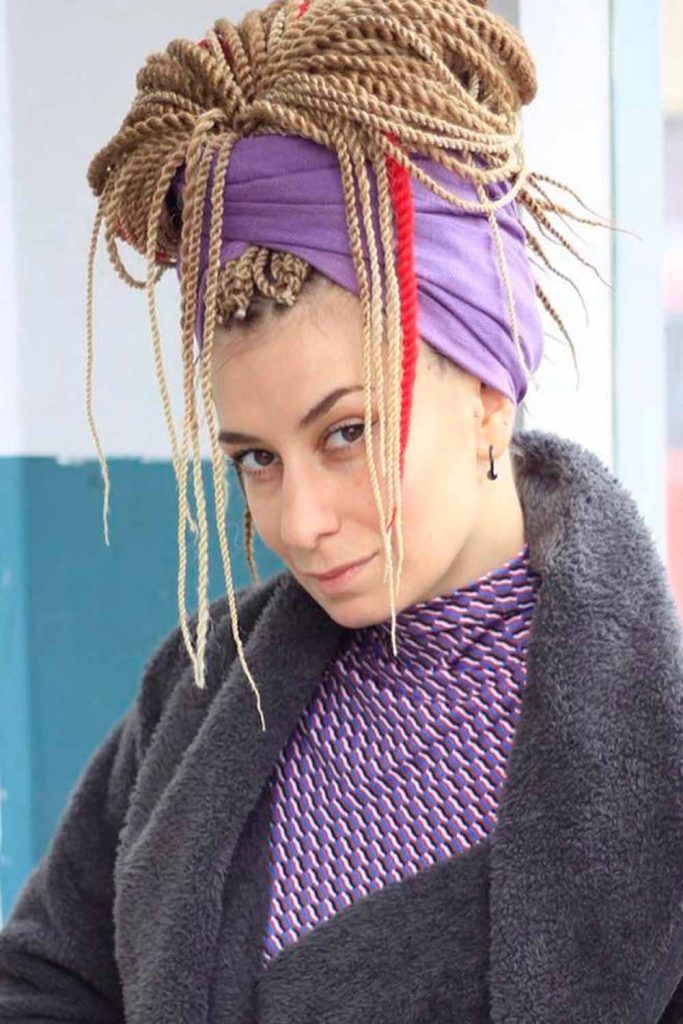 Credit photo: instagram.com/evgenia_sviata
Not all the face-framing hairstyles involve front hair that falls on your face. For example, ladies with big foreheads can draw attention from this prominent feature by adding more body to the silhouette of the sleek top of their updo. So, your Senegalese twists can turn into a high bun, and as for your top, you can embellish it with some braided elements, balancing out the whole look.
Sleek Pony Senegalese Twist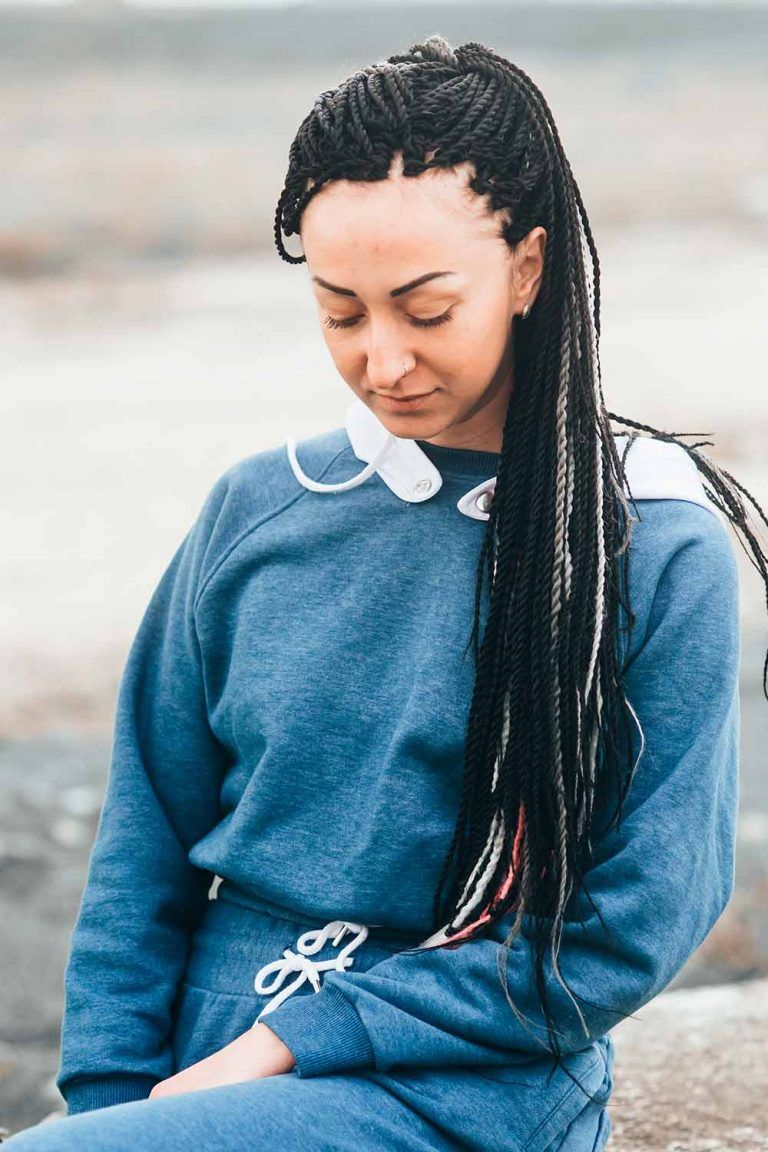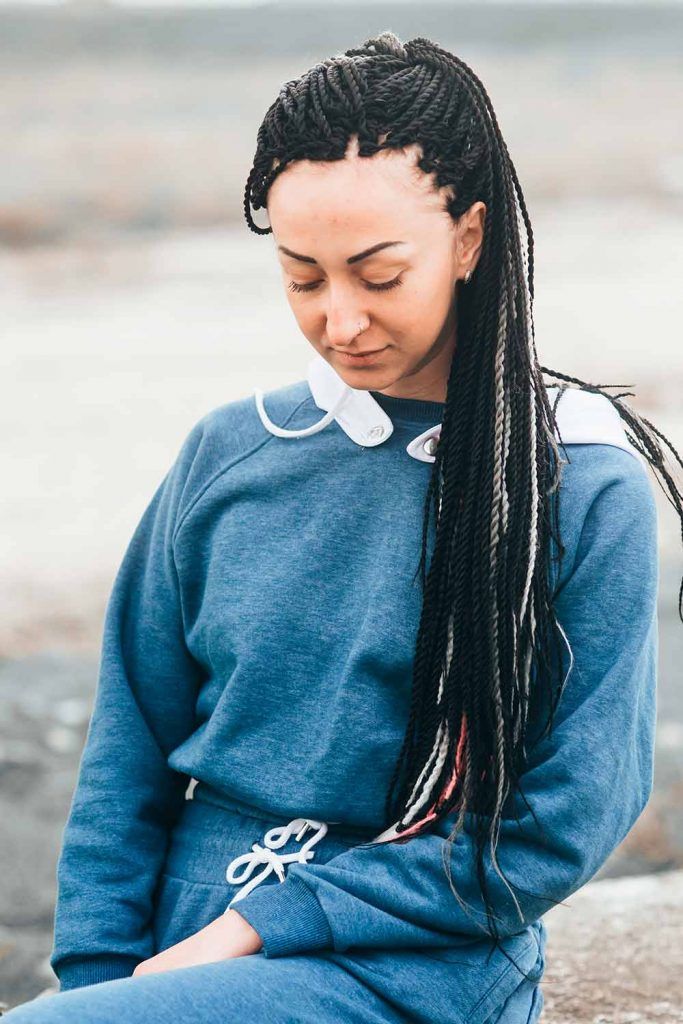 With such an extremely long and thick chevelure that your Senegalese twist style gives to you, even the simple, daily styles will show up in a new light. To keep your look awesome and make you feel comfy with your hair, try out a sleek high pony that turns into a braid.
Senegalese Twists With Space Buns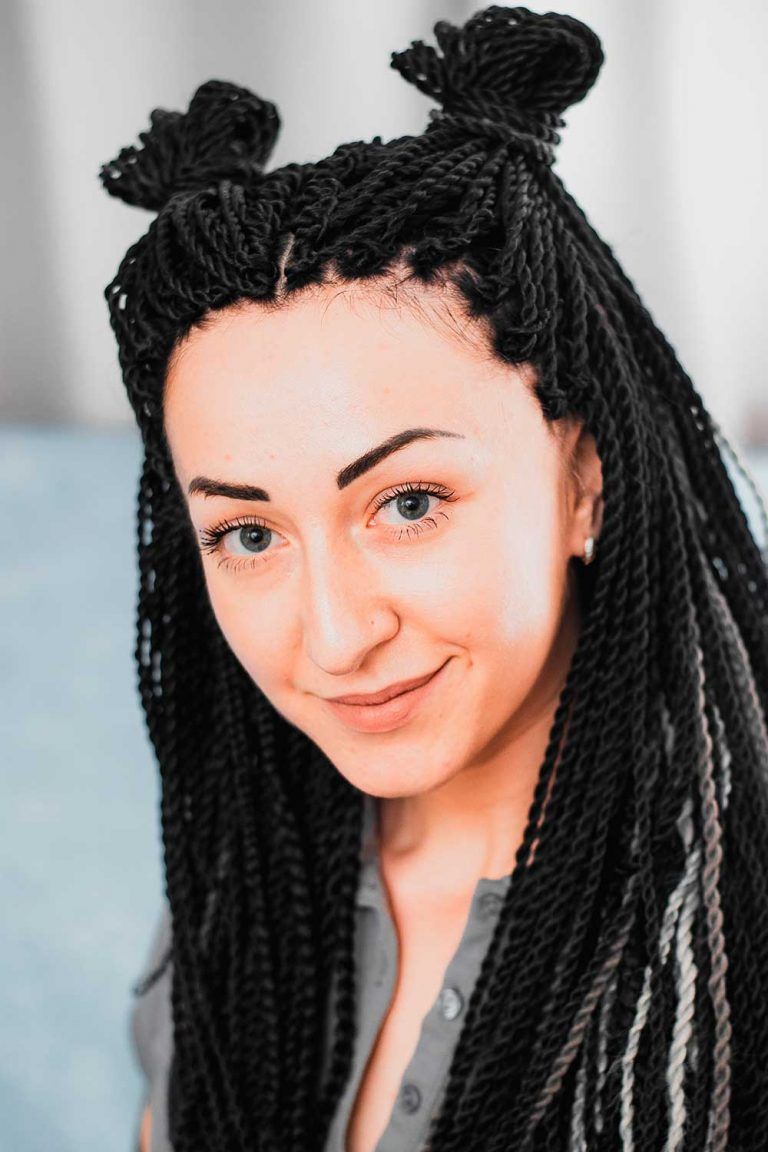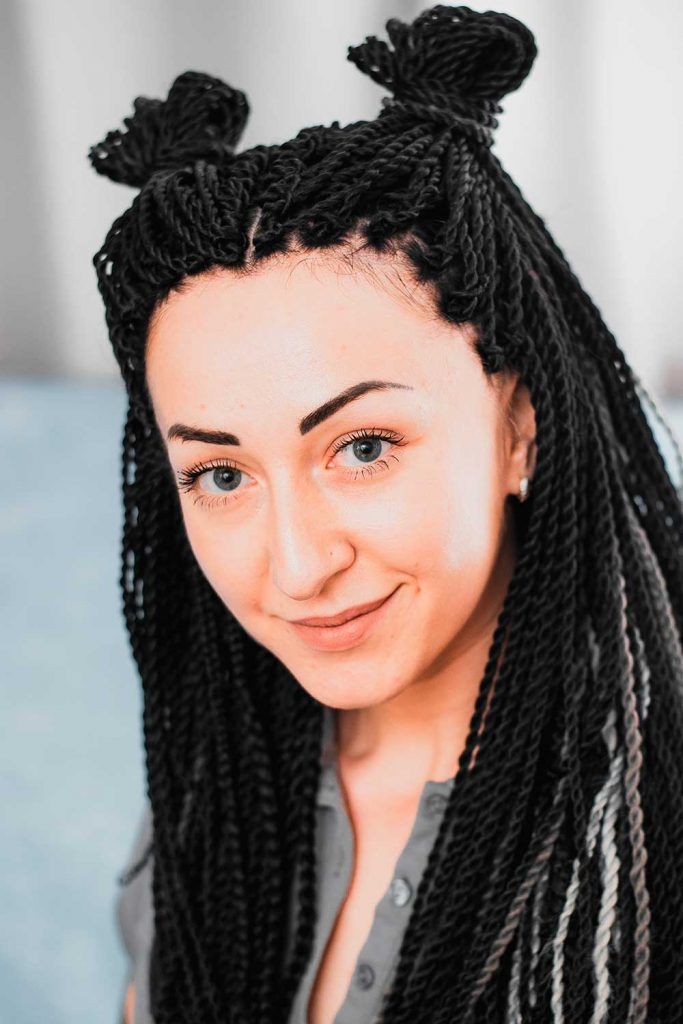 Space buns hairstyles are unique just as they are, but when it's done on coarse, poofy hair, they move to a whole new level. You can also add some charm by embellishing them with some braids on the crown. Isn't that fun?
Updo & Senegalese Twists
Don't forget that Senegalese twists aren't meant only to keep your look healthy; they're a great canvas for style experiments! A couple of little twists, accessorized with some colorful beads, can nicely accentuate a voluminous updo. Just set your imagination into motion!
Headband Senegalese Twist Updo
Who needs accessories when your Senegalese twist can be the best embellishment? Many ladies go for horizontal twists that go along the forehead area, not for nothing! It can serve you as a stylish and authentic headband, finishing any hairstyle.
Fauxhawk Senegalese Twists Hairstyle
The sassy faux hawk is back in town! Yet, this time, its girly variation will do the talking. To get the style, you'll need to create short side-swept twists on the top and pin the sides, forming a neat body that accentuates the dramatic top.
Low Pony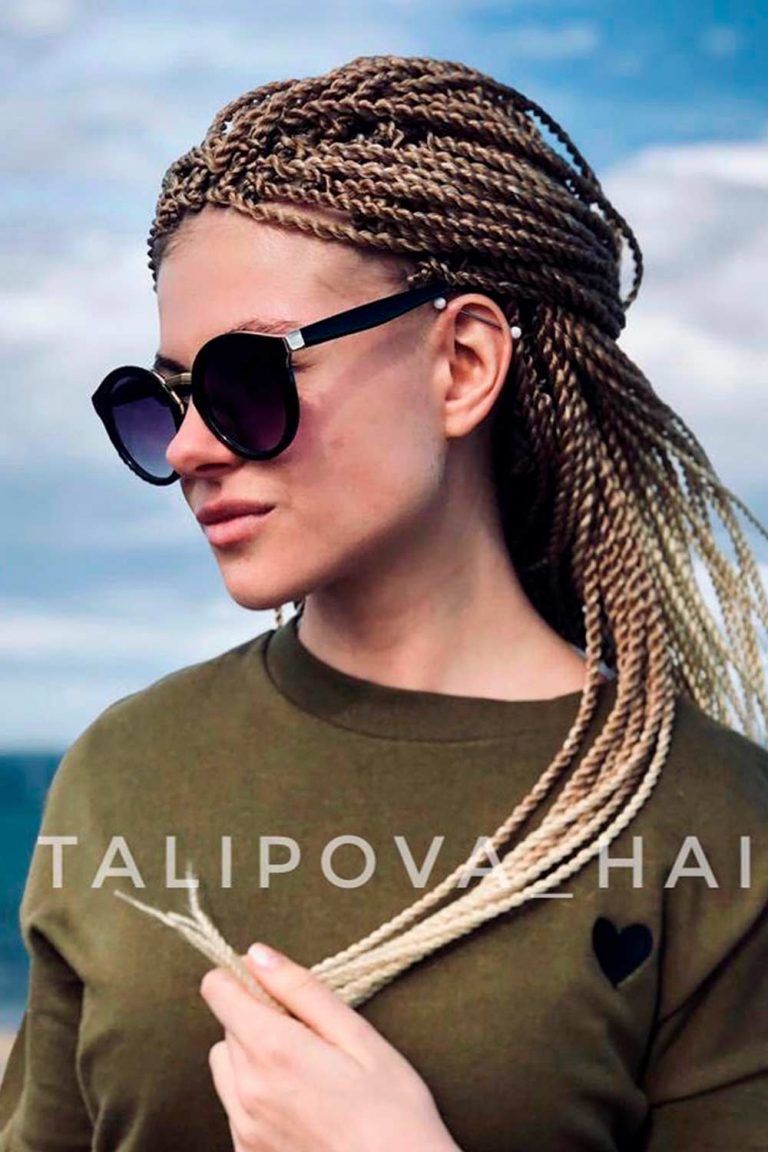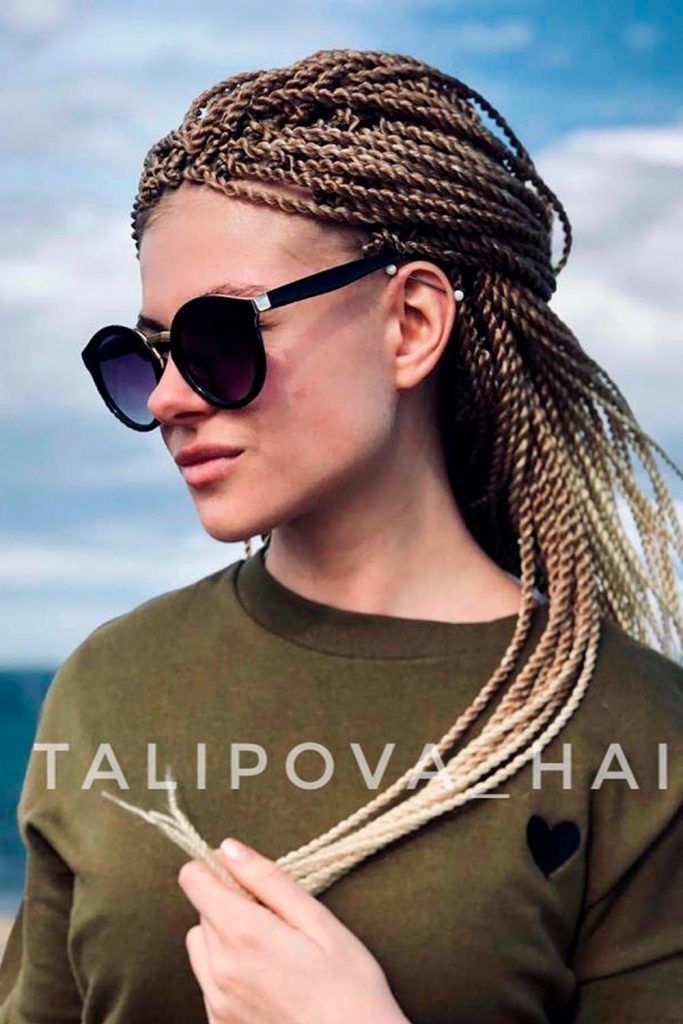 Credit photo: instagram.com/talipova_hair
Low pony sounds pretty simple and unpretentious outside the context. And when you put in into a natural-haired context, you will see that it's not a hairstyle; it's art. Can you imagine how awesome your thick Senegalese twists will look if you sweep them to one side and tie them low into a long ponytail? Whatever your answer is, this pic gets things straight.
Low Twisted Bun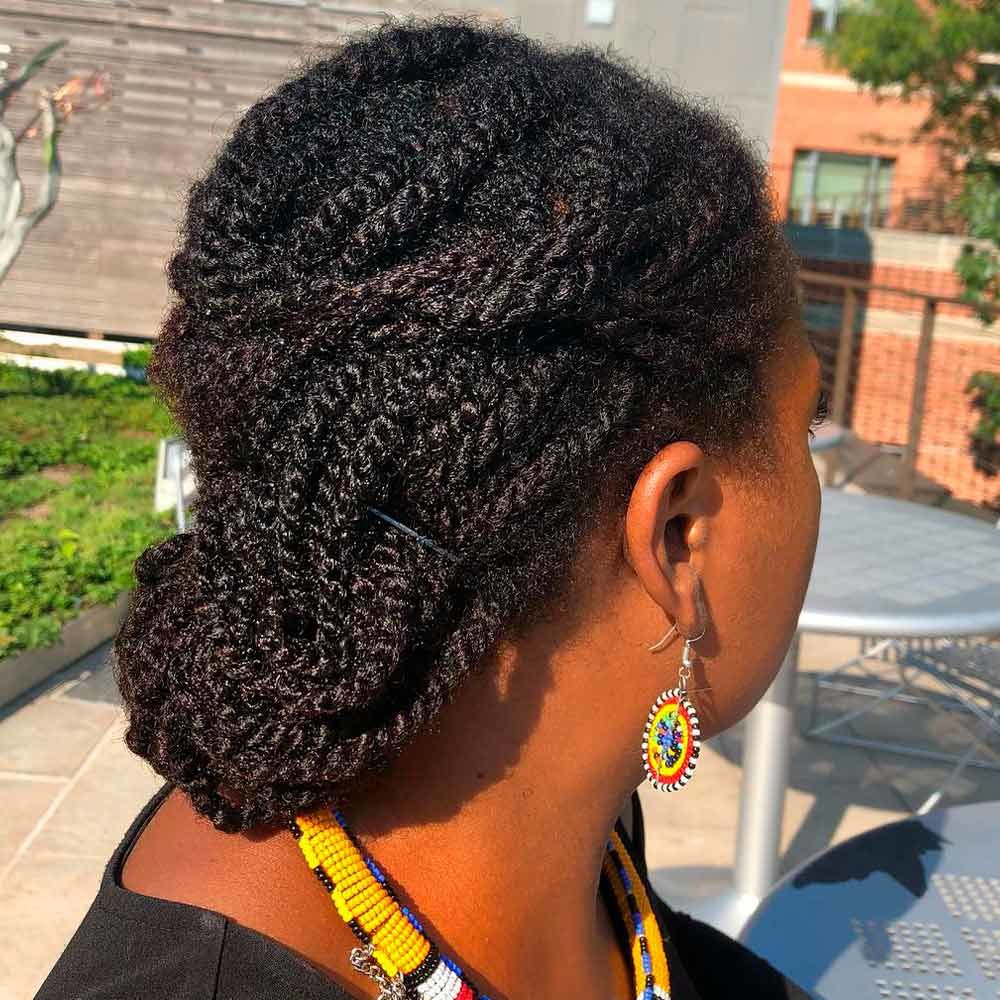 Credit photo: instagram.com/nowiamnappy
And this is what your classy low pony can become once you decide to add some feminine flair to the look. To make the look flawless, divide the twists into two parts, where one sits at the bottom and the other creates that chic side-swept effect.
Twists Into Loose Buns
Tiny twists that transform to funky curly buns; it's just too cute to be true! The best news is, this hairstyle works universally well for both casual and formal looks. For casual wear, you can wear it just the way it is. And when you'd like it to match your big-day outfits, just embellish the style with a minimalist hair accessory.
Faux Hawk + Side Twist
Half-faux hawk, half-classic afro. Who would've thought that a side twist could change the hairstyle so drastically? To emphasize the beauty of the magnificent natural shape of your kinky mane, a little twist will do better than any other accessories, giving it a stylish appearance.
Short Twists With Hair Rings
Even celebrities can't help but put hair rings to every single strand of their hairstyles. But, despite the absolute versatility of this type of hair accessory, it looks its best only on natural braids and twists. Let's just embrace it! Besides, it's a wonderful alternative to the good old beads.
Beaded Twists Into Half-Up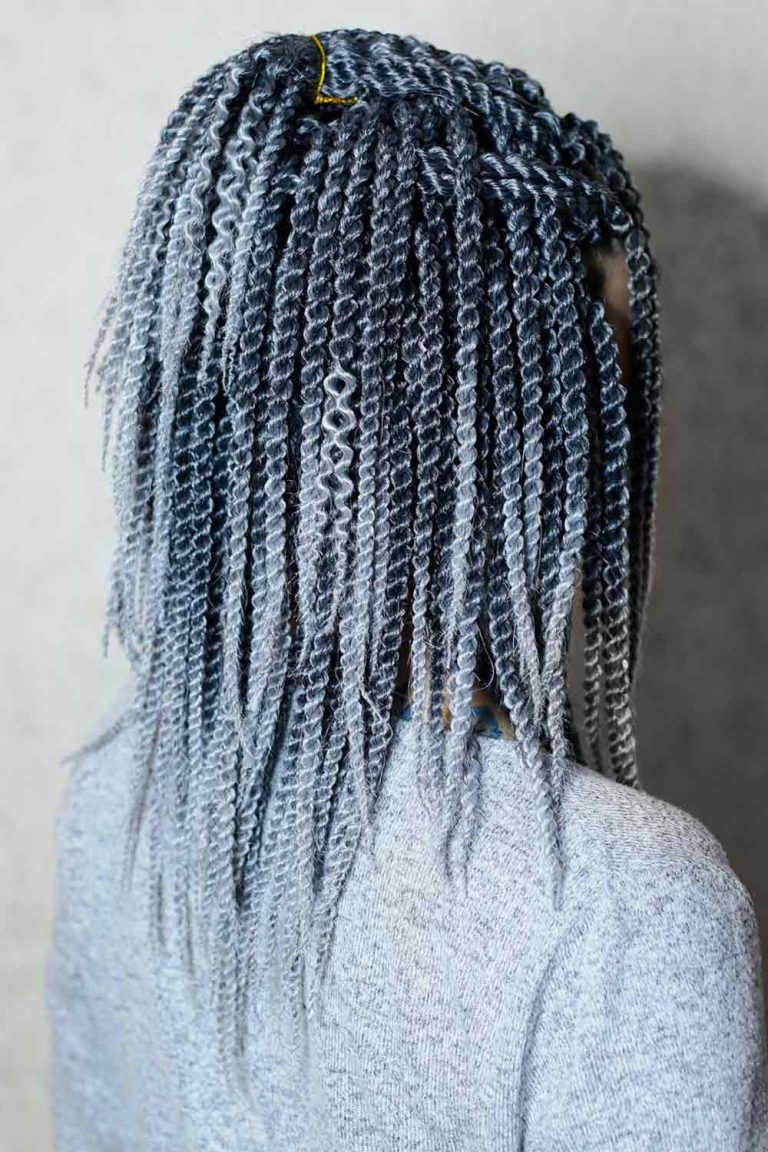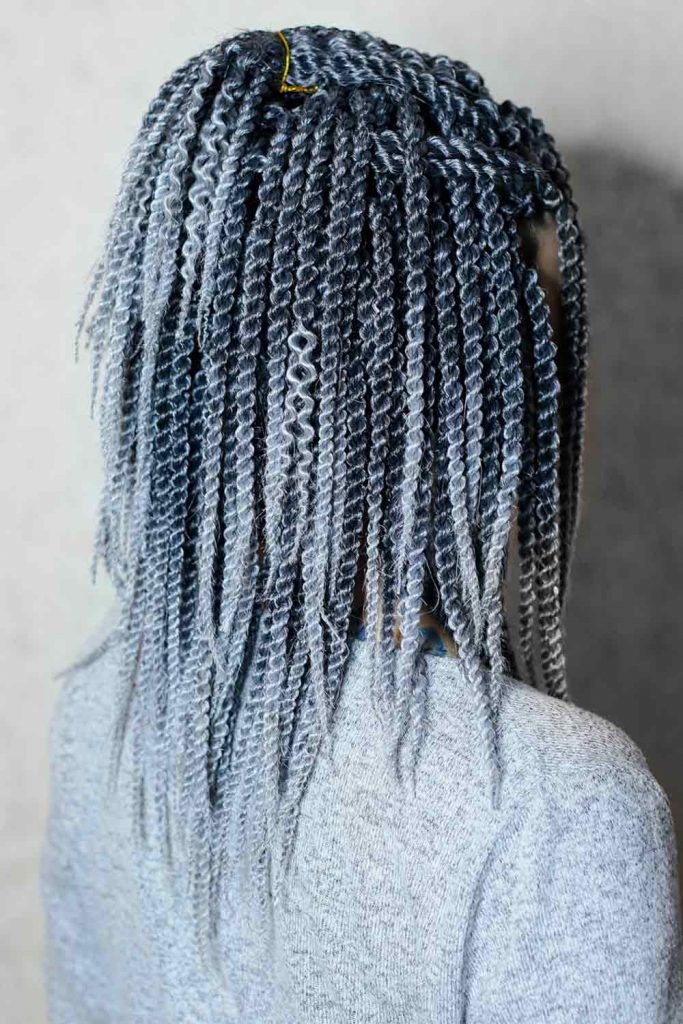 This short and bouncy half-up is here to remind you that beads aren't going to leave fashion. The ethnic-inspired mood seems to be the best finish for natural hairstyles, and Senegalese ones are no exceptions. As for the whole look, with such a casual style, every day will be like a special occasion.
How does it feel to be inspired by the trends? We've shared with you the latest ideas that diversify natural hairstyles. It's time for you to make one of these ideas real: experiment to take your natural hair to the next level!
FAQ: Senegalese Twist
How long do Senegalese twists last?
Depending on how well you care for your Senegalese twists, they can last anywhere up to 15 weeks.To keep your hair and edges from fraying too soon, wrap your hair with a satin scarf every night.
Also, when doing protective styling, don't forget to look after your hair.
Are Senegalese twist good for natural hair?
Senegalese twists, like other protective hairstyles, are a good technique to support natural hair development without needing to wear it constantly. If properly maintained, they can last for about three months, allowing your hair to grow around 1 ½ inches before you take them down.
How do you maintain Senegalese twist?
Use a blend of your favorite hair oils, leave-in conditioner and water to properly nourish your Senegalese twists.
Mist your natural hair's roots and ends on a regular basis.
Wrap your hair in a satin scarf at night to prevent flyaways.