A fishtail braid is something that comes in handy when you decide to broaden the list of your everyday looks. Yet, you should be aware of the fact that this is not a simple type of braid, even though it is easy to master, it is incredibly versatile. Once you master the art of a fishtail creation, there will be nothing else you are incapable of recreating.
Well, in a nutshell, a fishtail is already different from all the regular braids since it only needs two strands to be created, not three or more like the others. You just need to take a piece of your hair from one strand and pass it to the other, repeat until it is done. As simple as that, and to give you some more ideas, we invite you to our gallery!
Hairstyles With Fishtail Braid Crown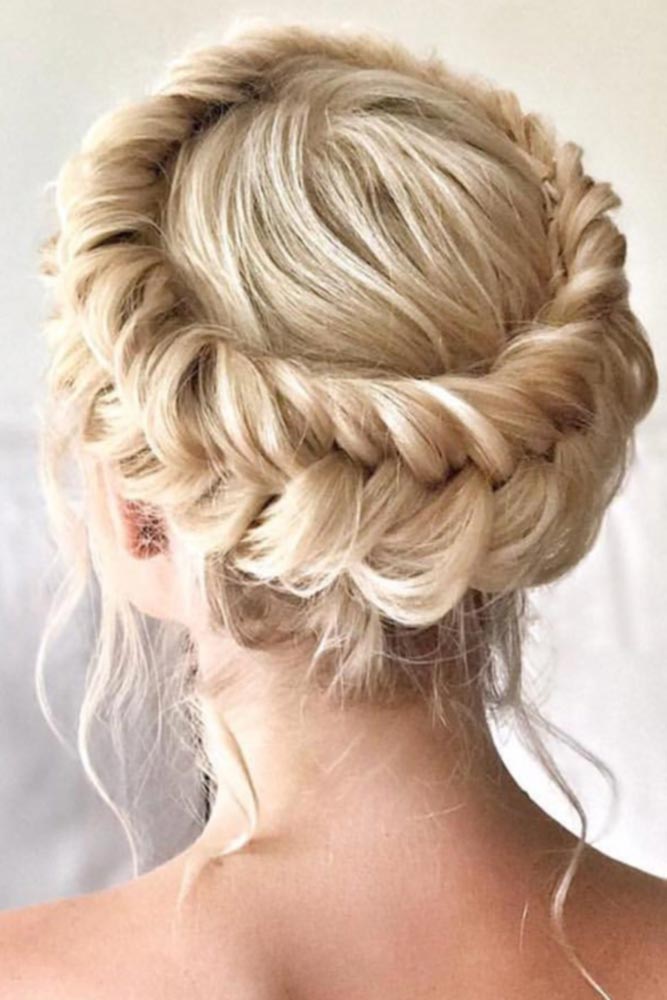 Photo Source: Instagram/thebraidsfactory
Among all braided hairstyles, fishtail braids look extraordinarily sweet when they form a braided crown over your head. The thing is that it is up to you to decide whether it is sleek or messy. But one thing remains – your new hair color won't go unnoticed!
Ponytail Braided Hairstyles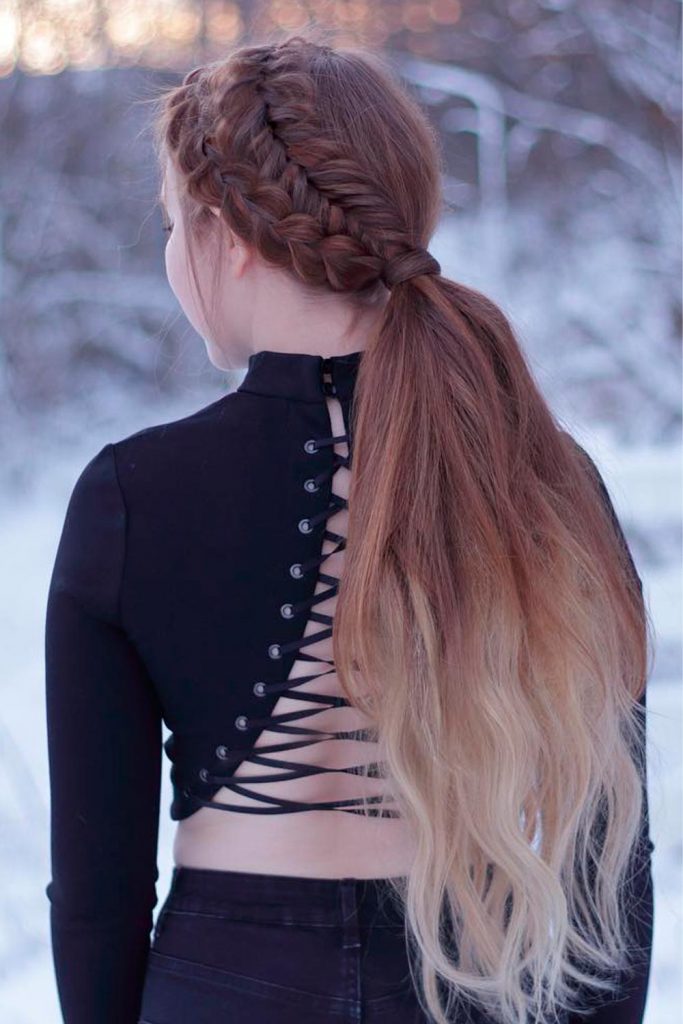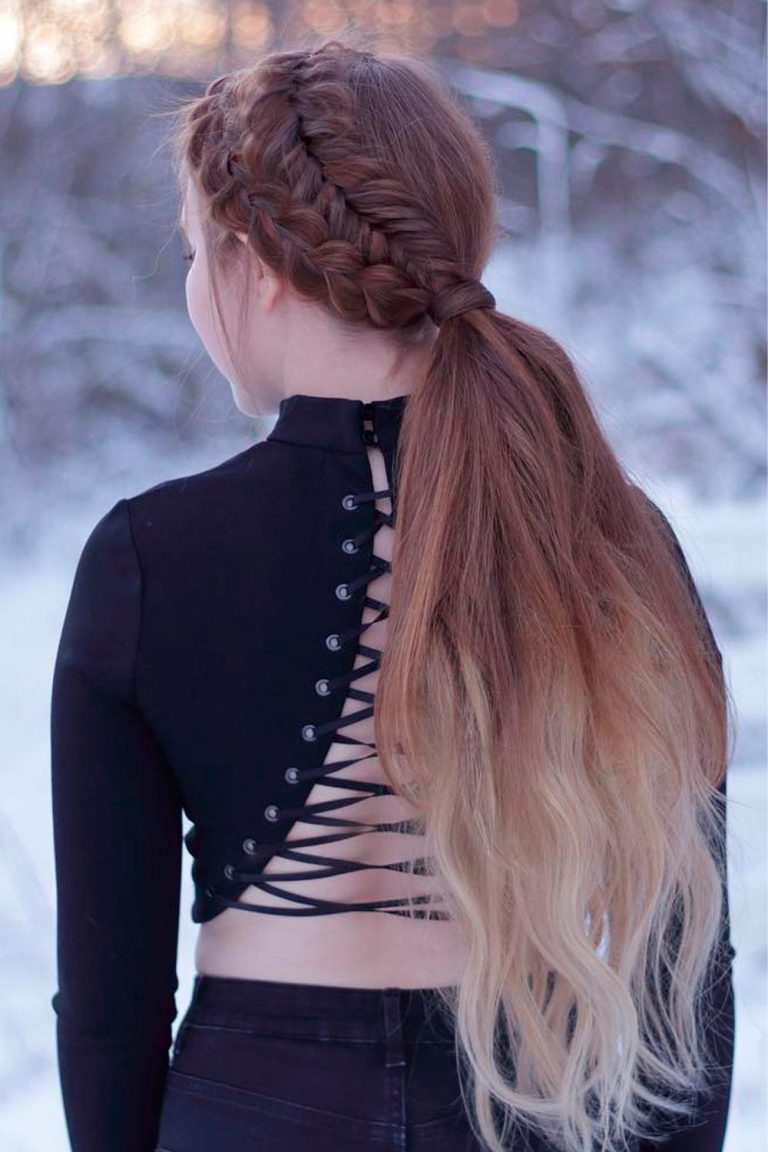 Photo Source: Instagram/aurorabraids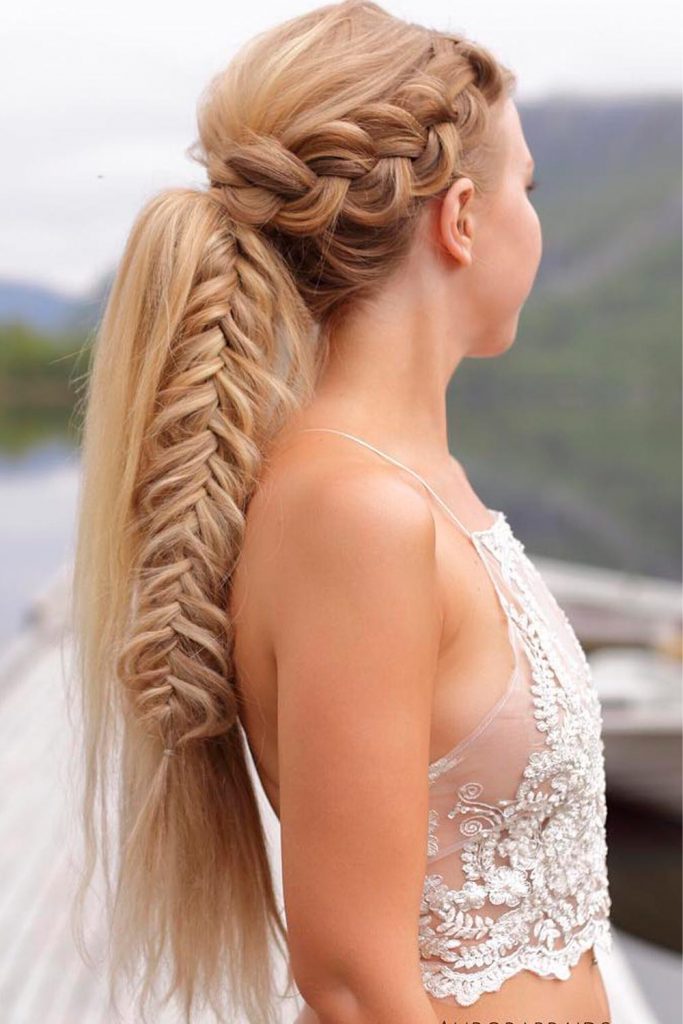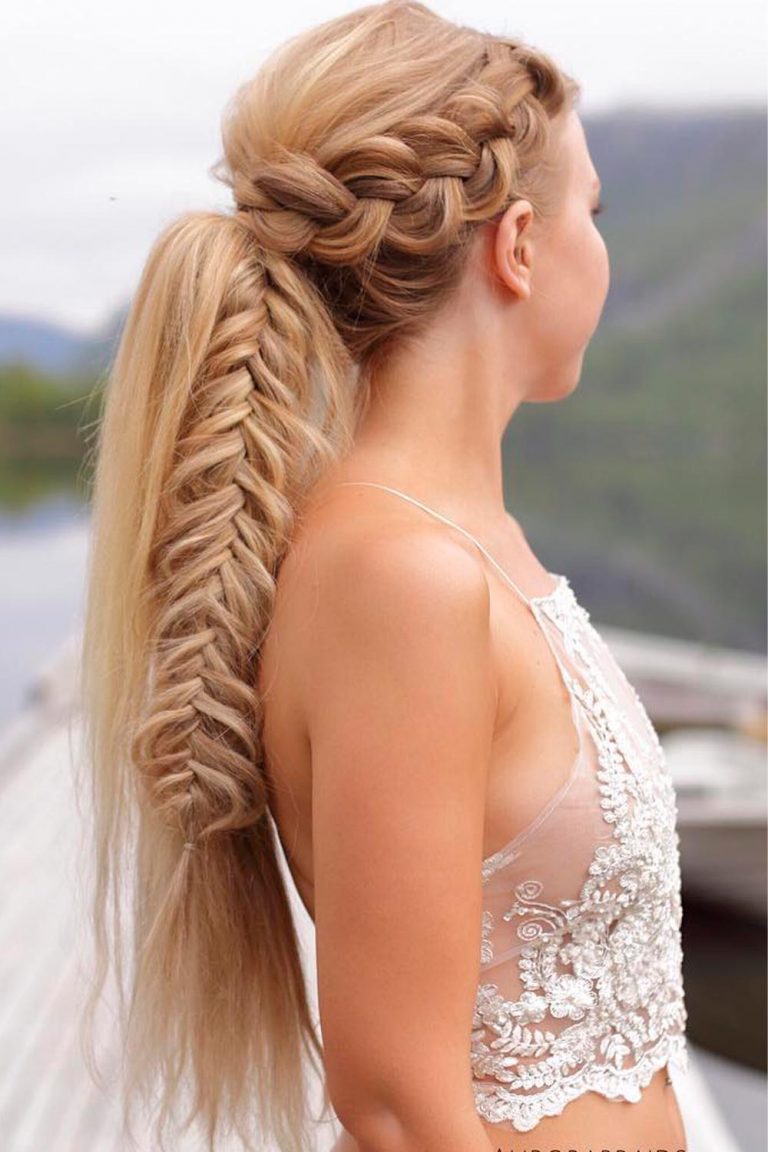 Photo Source: Instagram/aurorabraids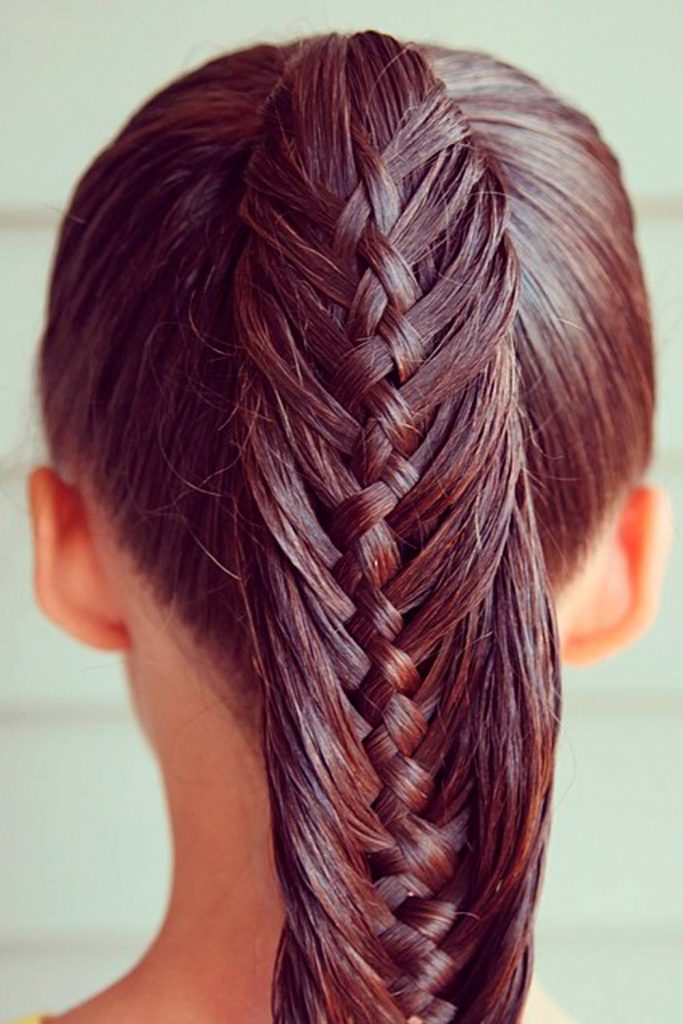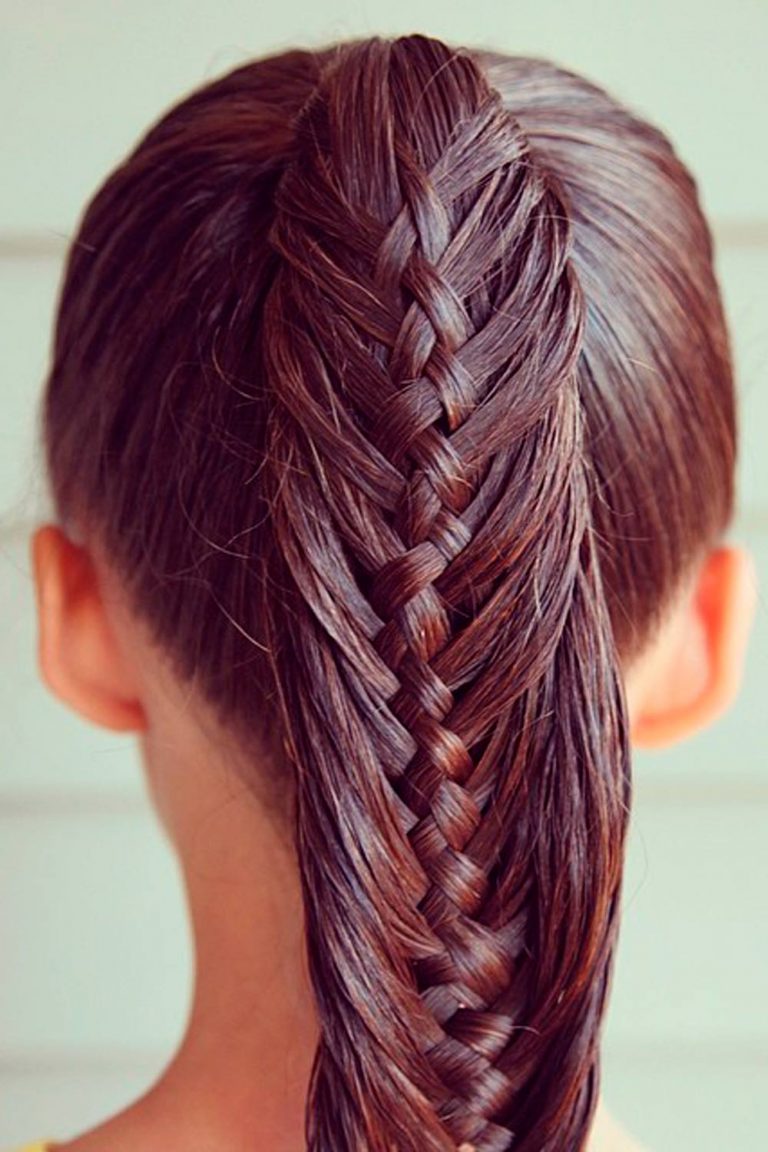 Photo Source: Instagram/abellasbraids
There is nothing wrong with being unable to make up your mind – a braid or a ponytail. Incorporate a nice fishtail-looking side braid into a low pony and bring the end to your suffering as well as bring admiration into the eyes of those who dare looking at you!
Half Up Hairstyles with Fishtail Braided Elements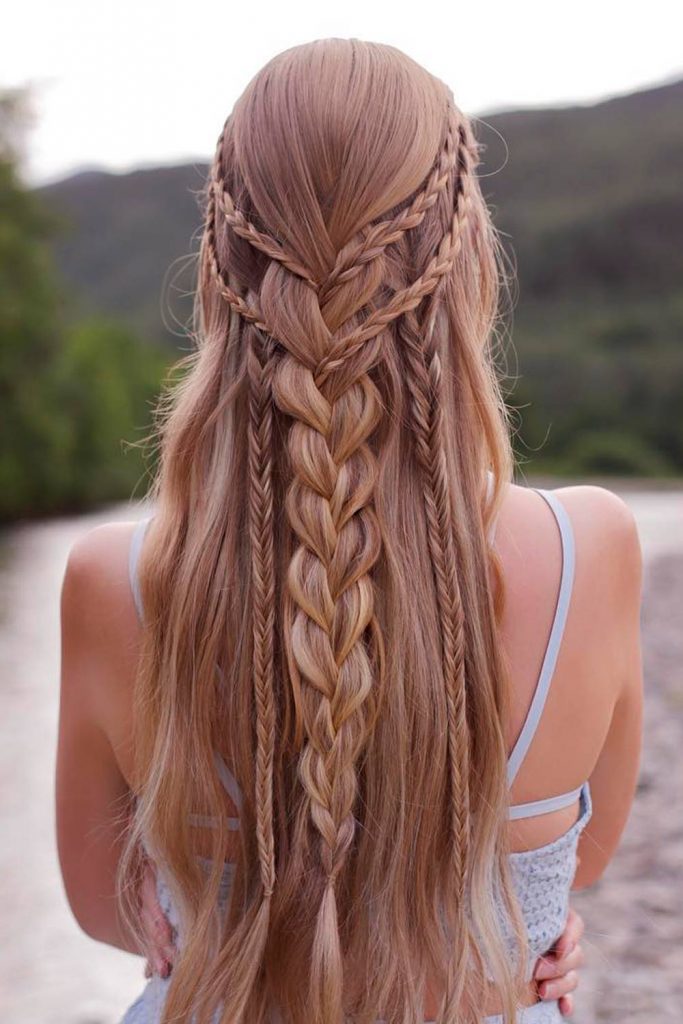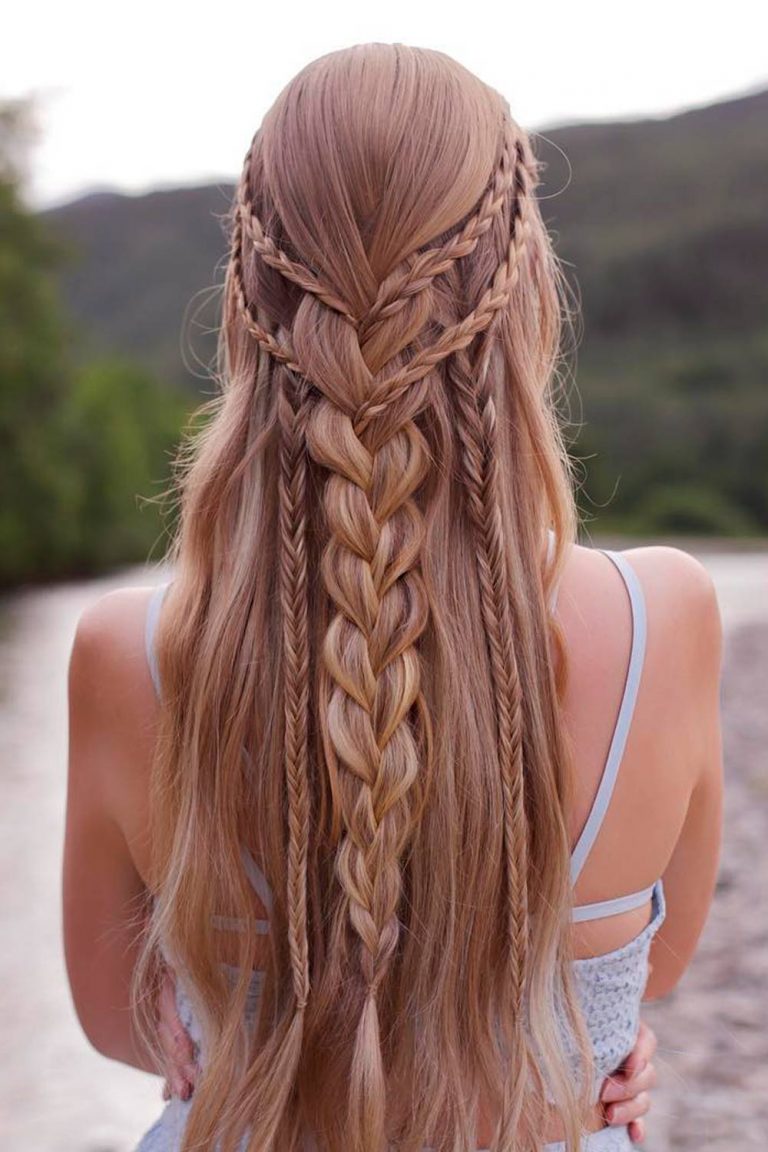 Photo Source: Instagram/aurorabraids
Half up braids hairstyles always look sweet and feminine. If you are heading for a romantic dinner, that is all you need. Add up a nice decorative element to your charming fishtail, and there is no way he will be able to resist that feminine power and radiant beauty of yours!
Double Fishtail Braids Hairstyles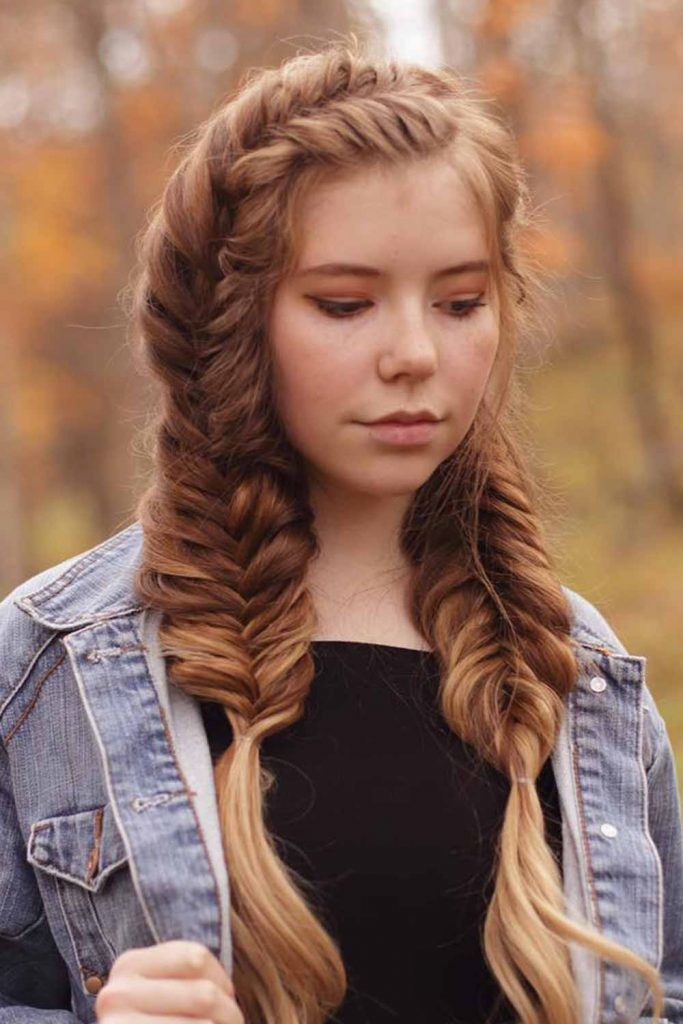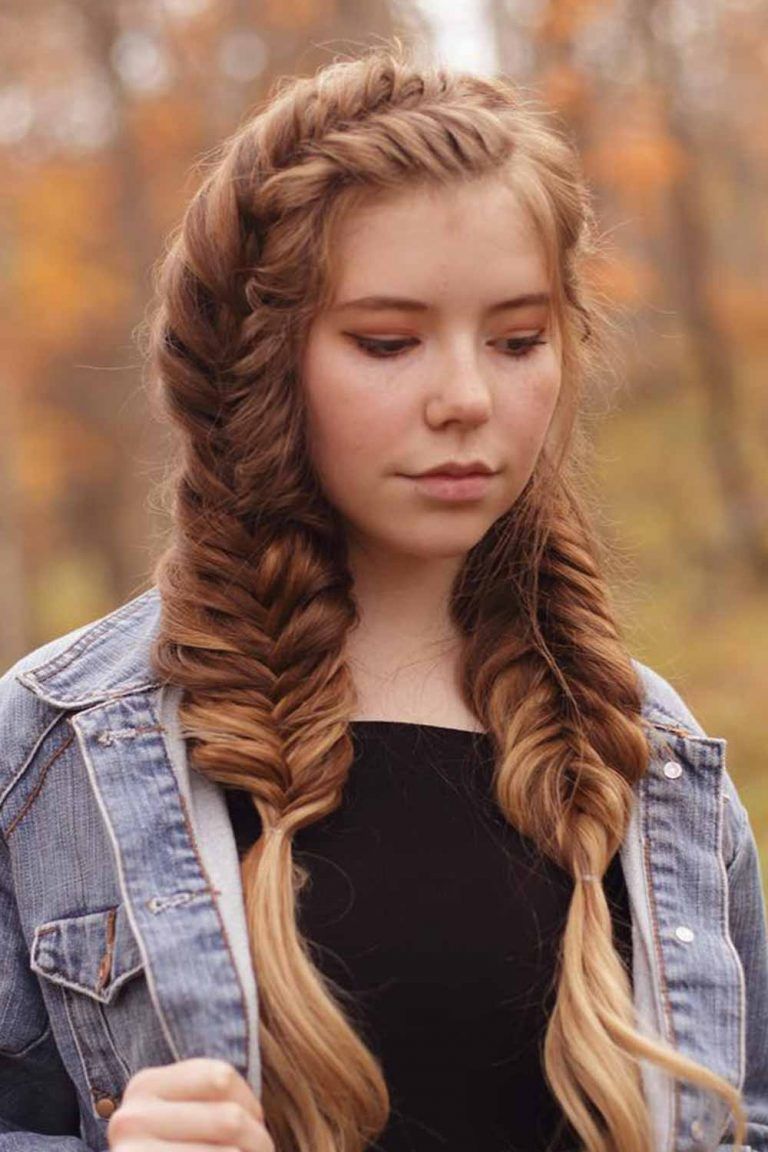 Photo Source: Instagram/aurorabraids
Double your fish tail braid, and the outcome will be mind-blowing! Especially if there is enough of time at your disposal and you can let these two voluminous beauties of braids be as elegant at the same time!
Updo Fishtail Braids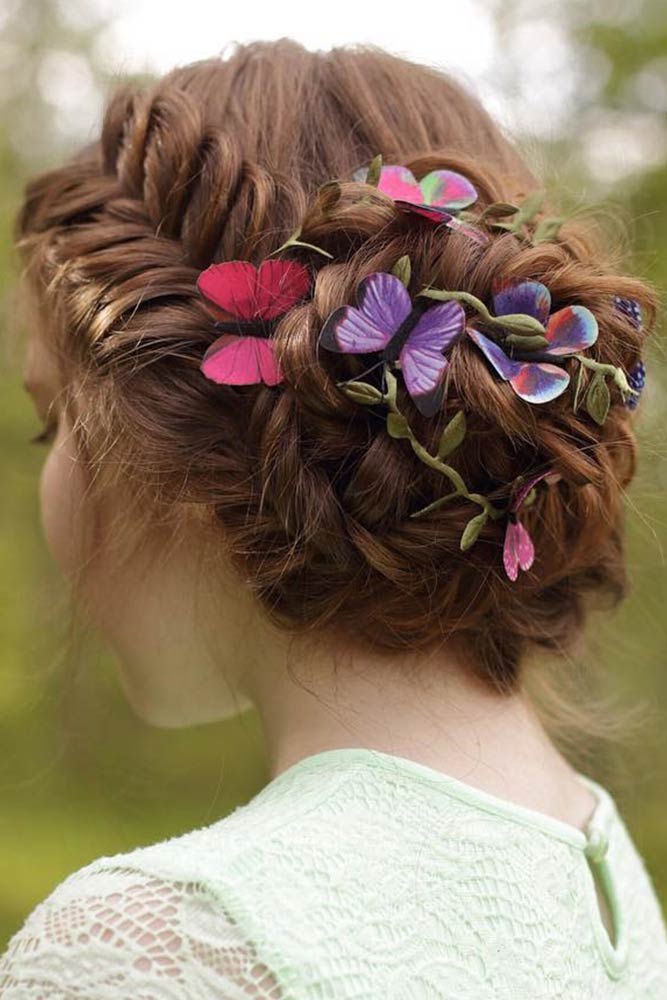 Photo Source: Instagram/aurorabraids
There are times when an elegant updo is all that you need. In that case, there will be nothing more suitable than the introduction of a fishtail braided twisted low bun. To make everyone drool just from one look at your 'do, add a nice decorative element to it!
Ponytail With The Voluminous Braid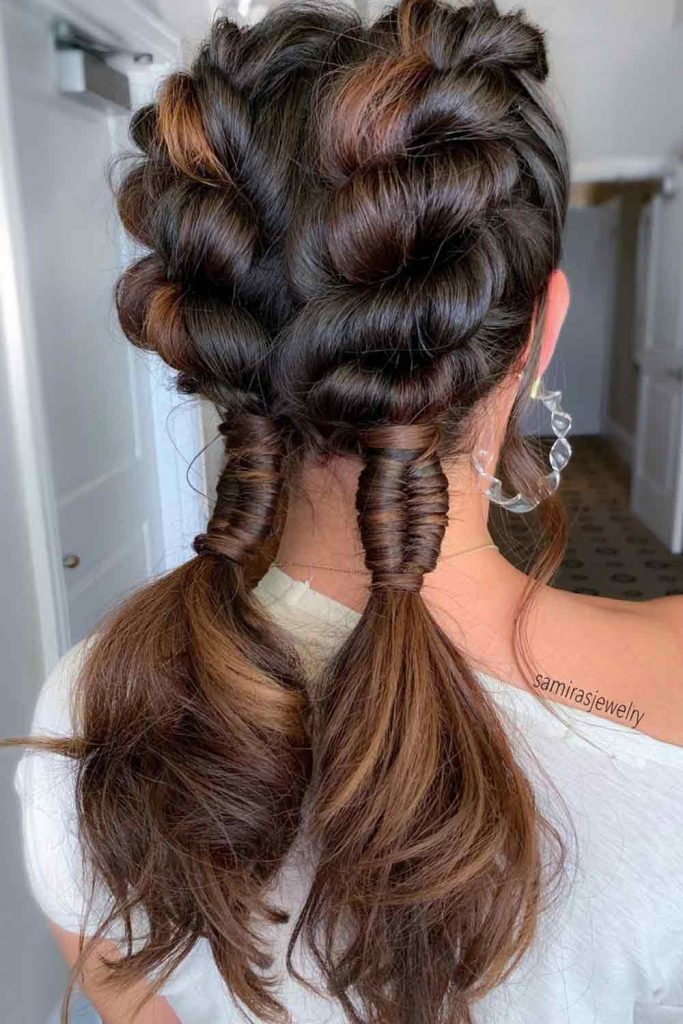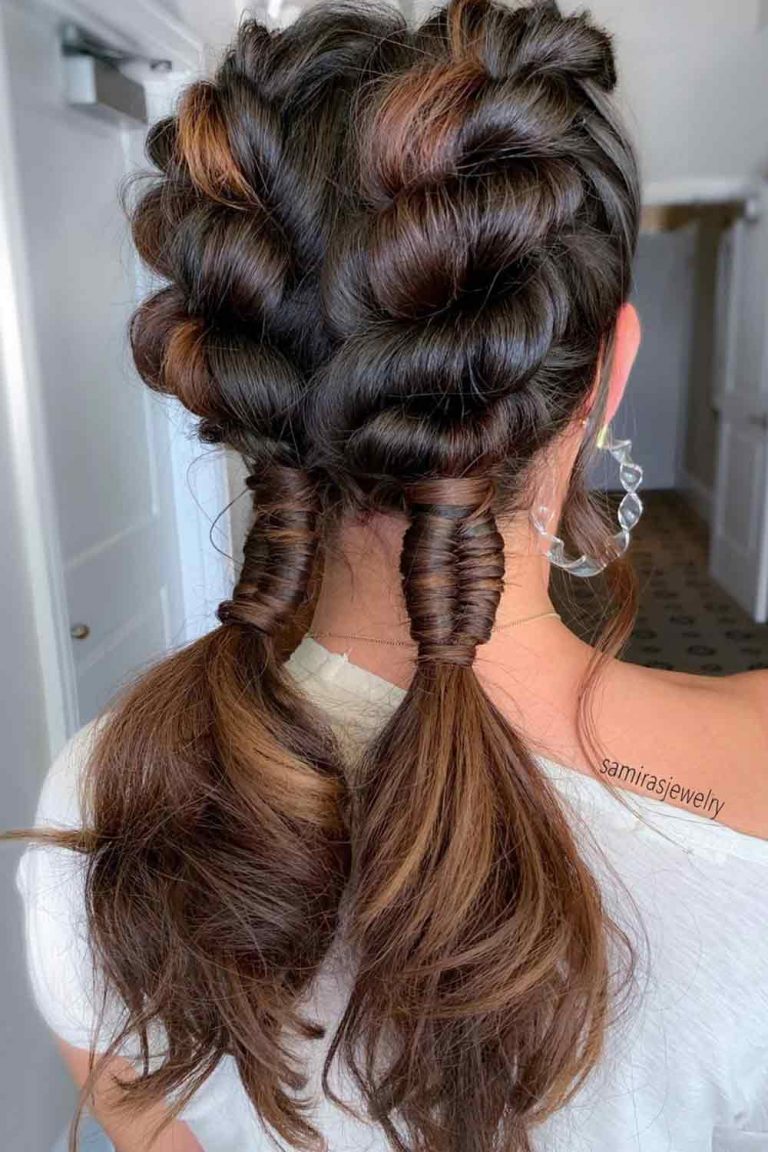 Photo Source: Instagram/samirasjewelry
This hairstyle is ideal for an evening out with your girlfriends. And, depending on your mood, you can easily switch from a low bun to a ponytail, coming from the voluminous braid.
Stretched And Gathered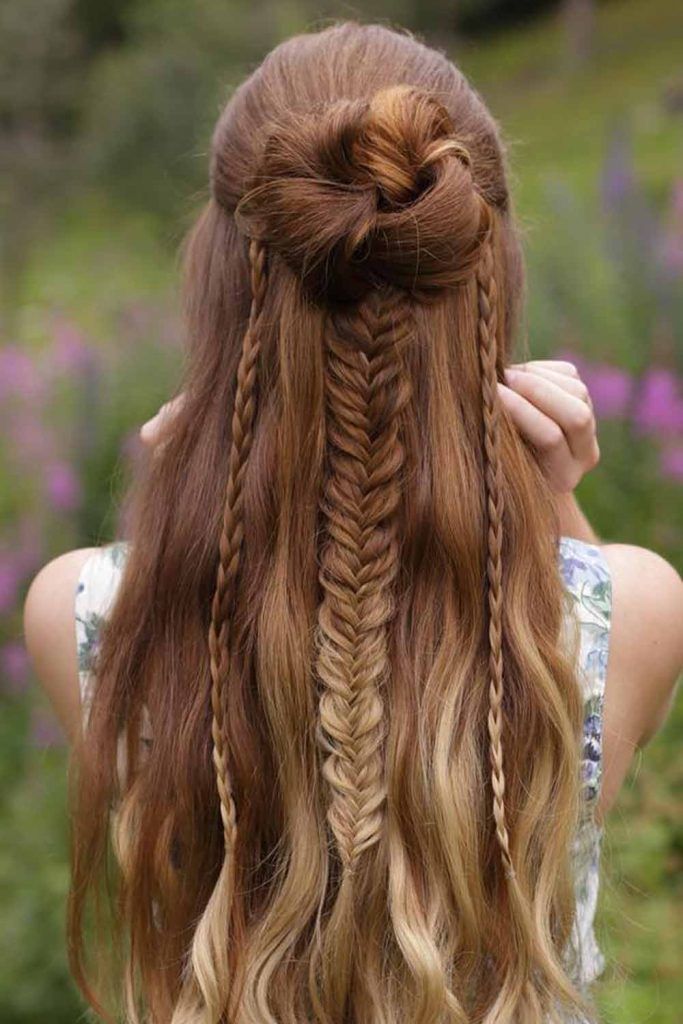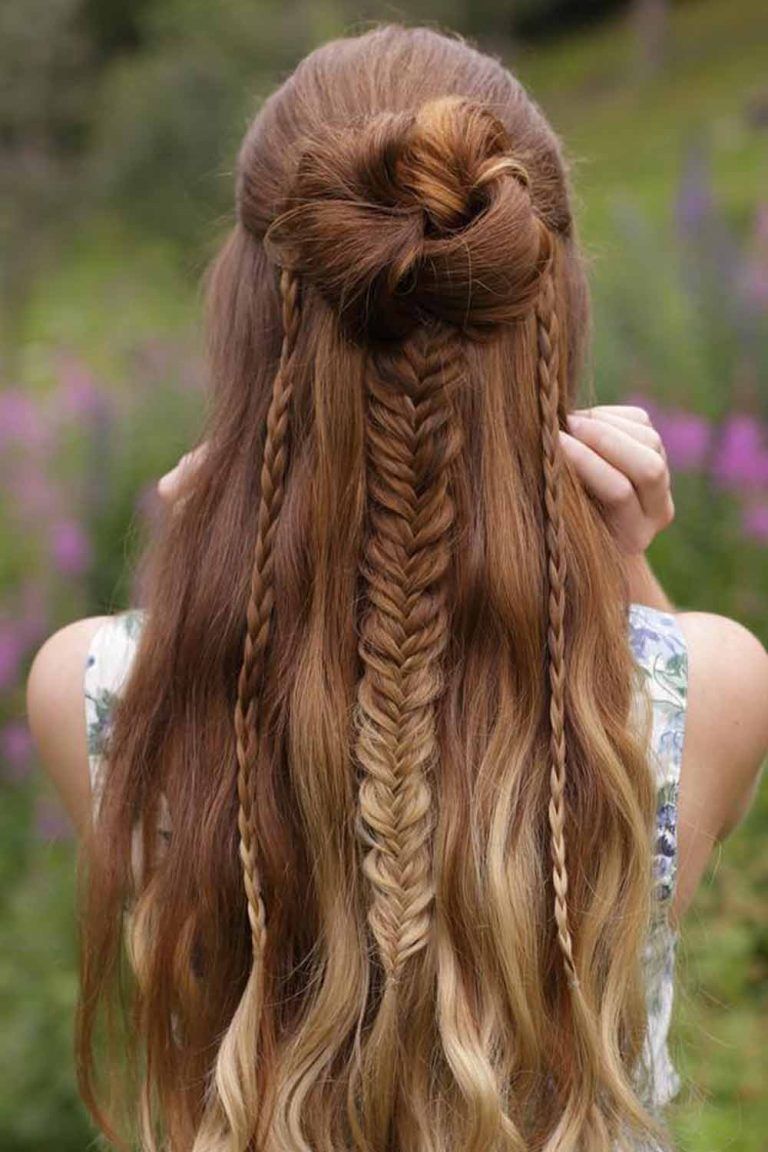 Photo Source: Instagram/aurorabraids
To accomplish this stylish look, simply make a fishbone braid out of two smaller side-sections of your hair. Pull at the braid at various lengths to vary the tightness for a fancier look and feel of an otherwise common braided style. This style is especially stunning on those with ombre hair tones.
Side Braid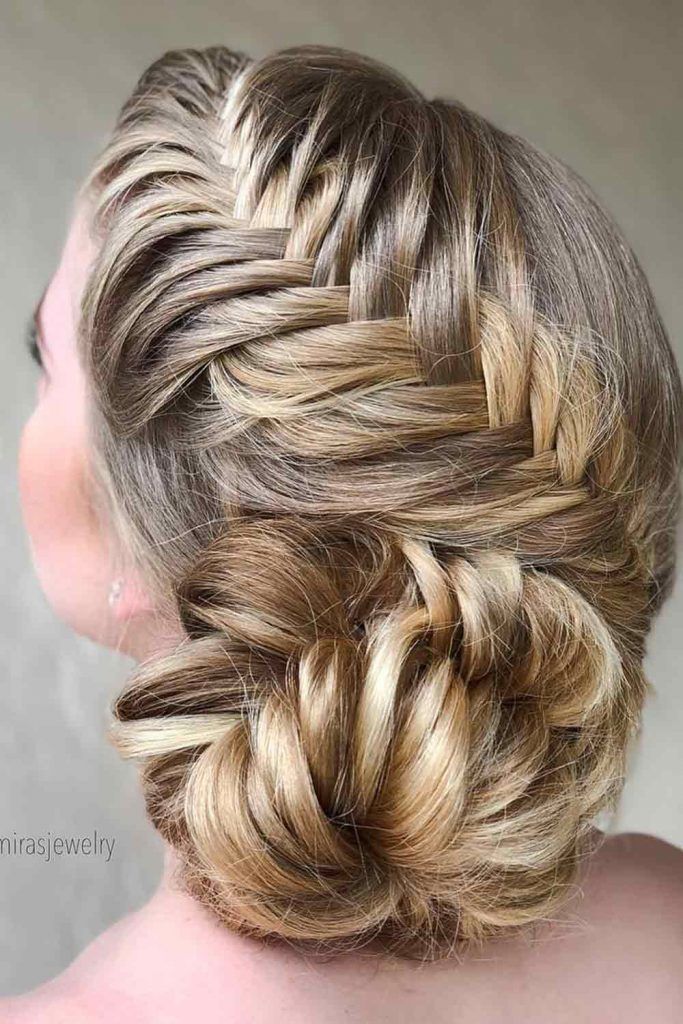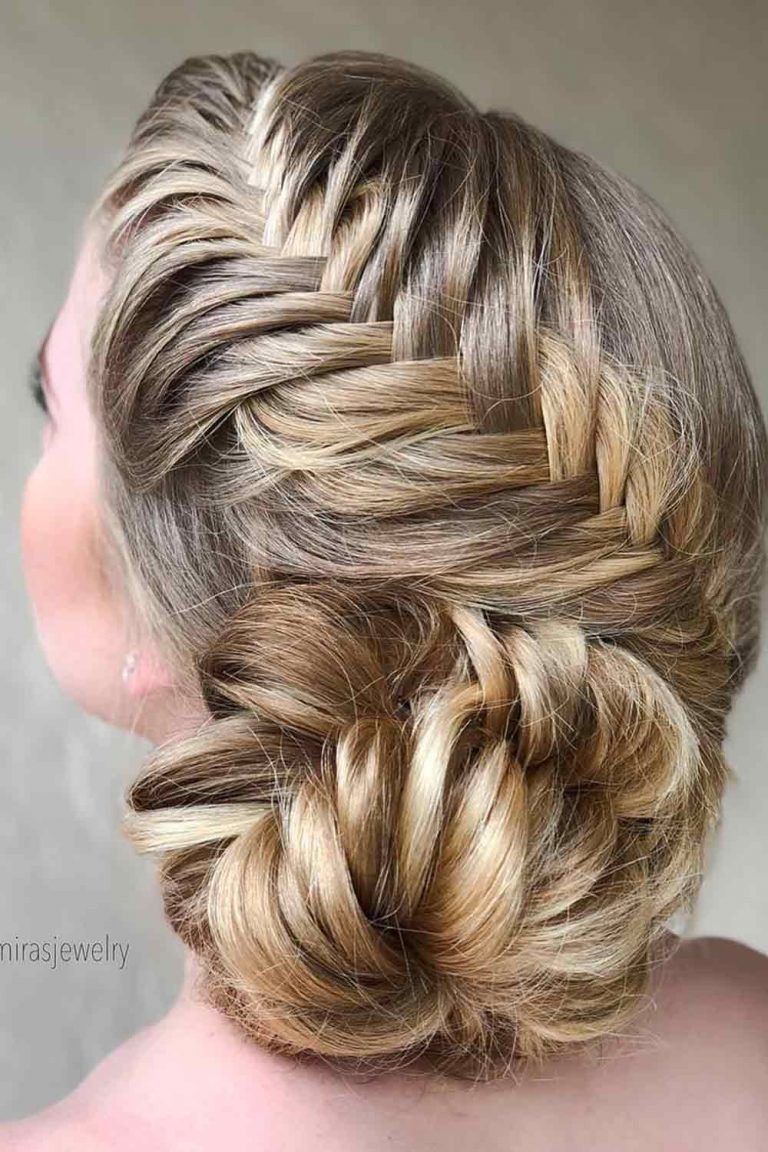 Photo Source: Instagram/samirasjewelry
If you have longer hair, a side braid is both a fashionable and convenient option. However, it has gotten the reputation as being childish. On the contrary, a side braid can be extremely stylish. This style is appropriate for any occasion with its intricate design and glamorous appeal.
Twisted And Crowned Braids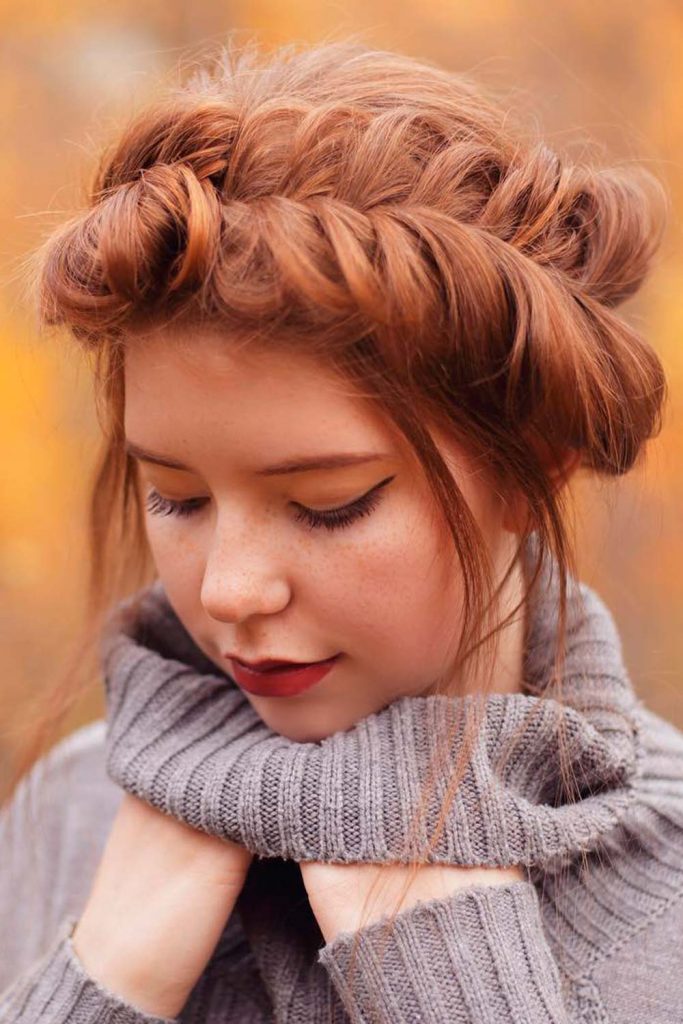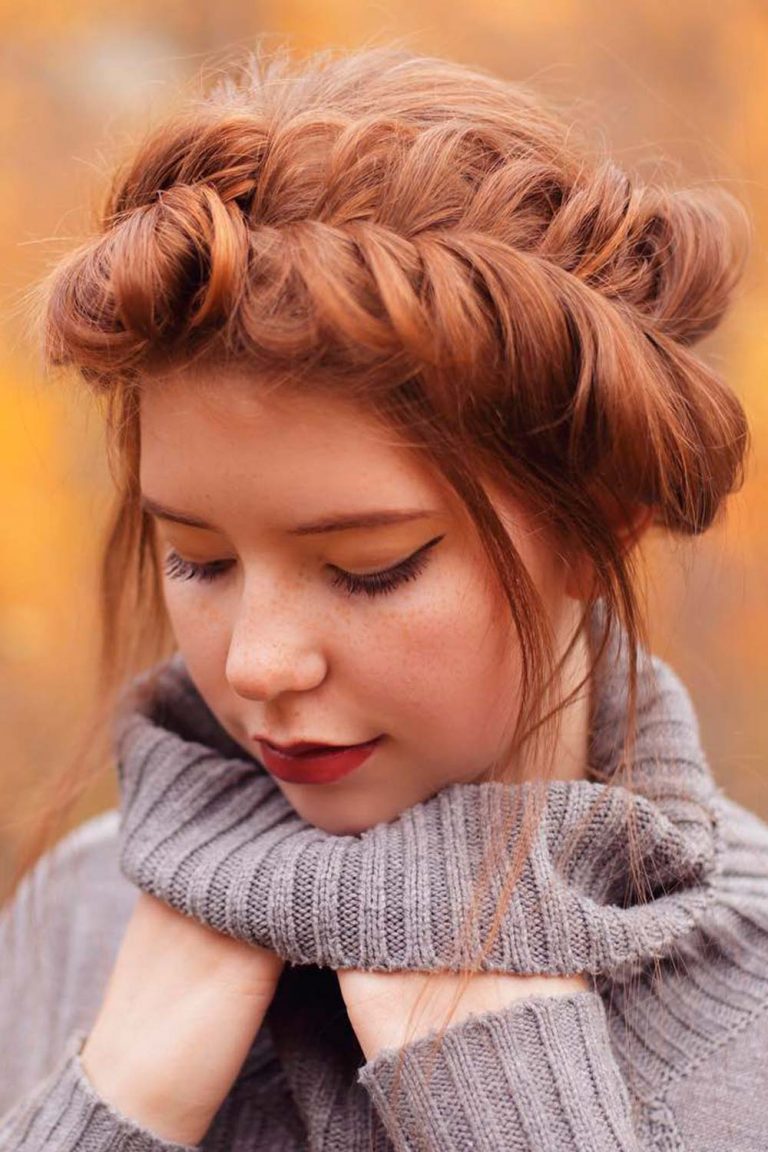 Photo Source: Instagram/aurorabraids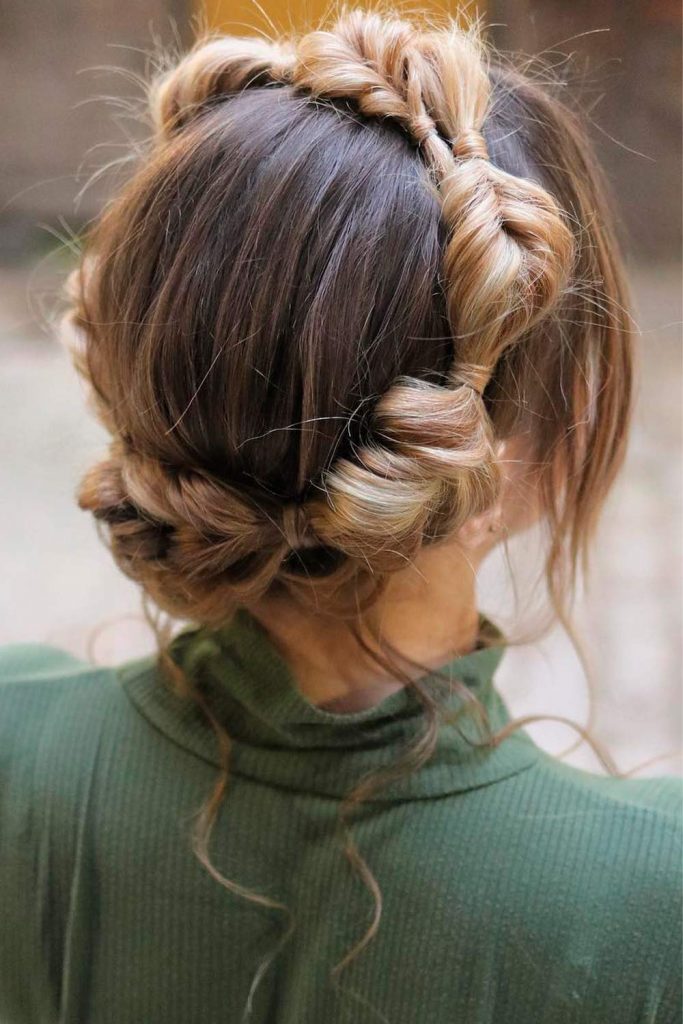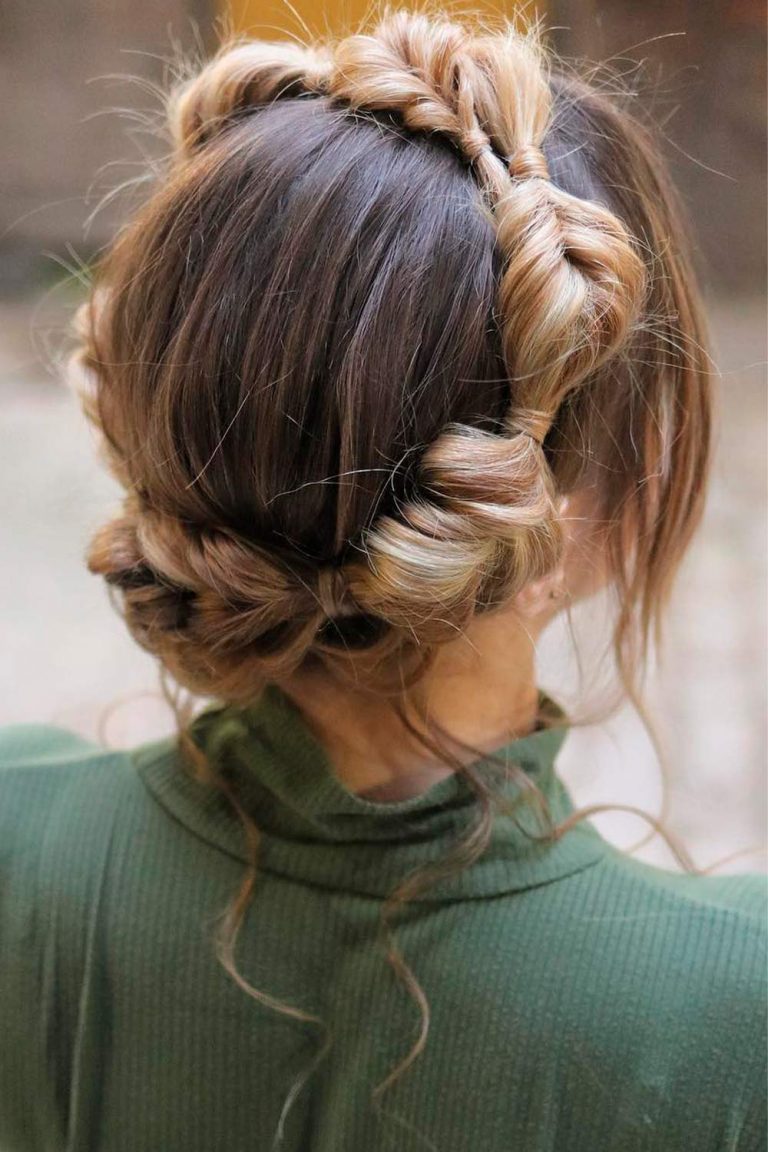 Photo Source: Instagram/sweethearts_hair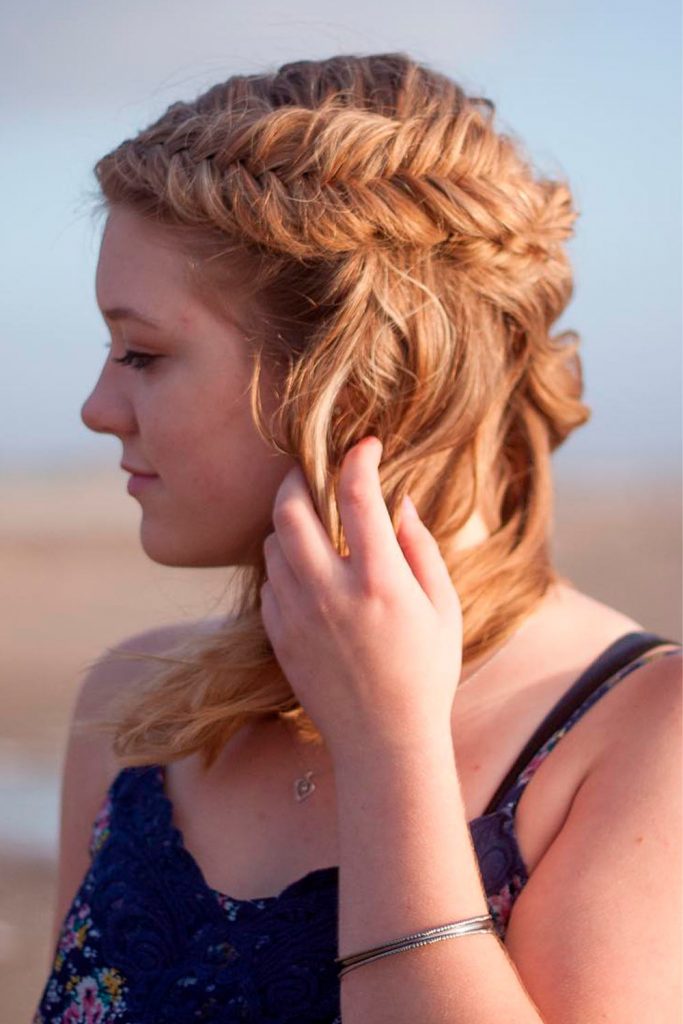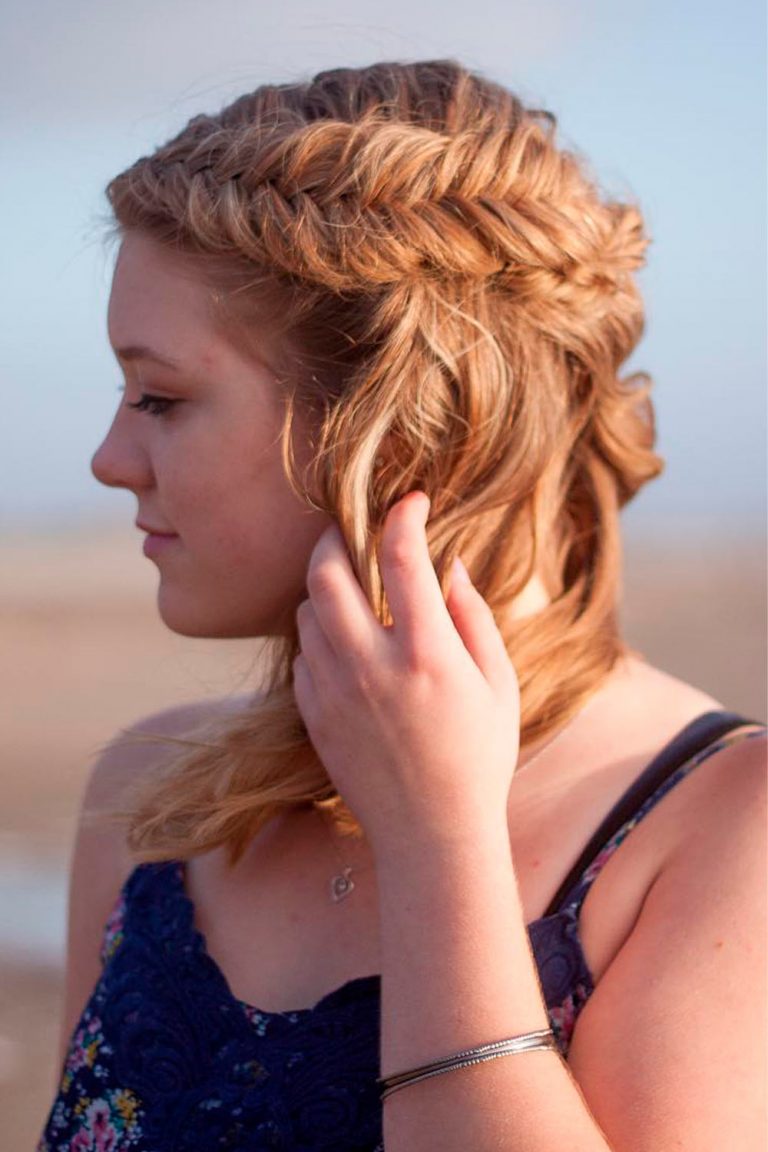 Photo Source: Instagram/abellasbraids
Simple braids can be quite sophisticated and they can easily transition from a day at work to an evening out. And the best advantage of this pulled-back style is that it often doesn't require bobby pins to keep it in place.
Mile Long Braid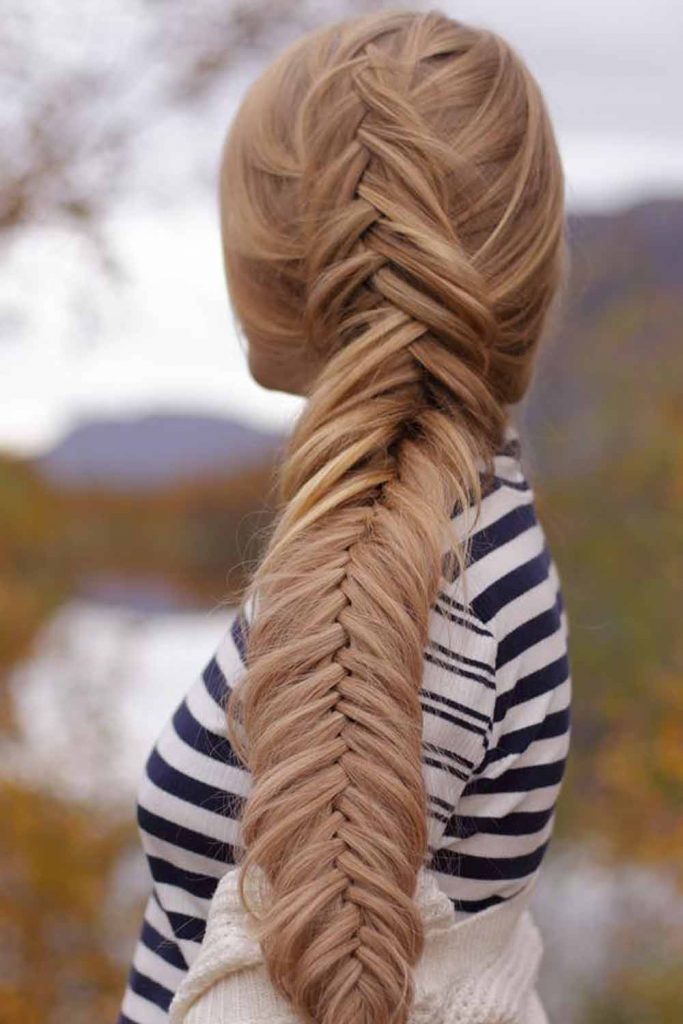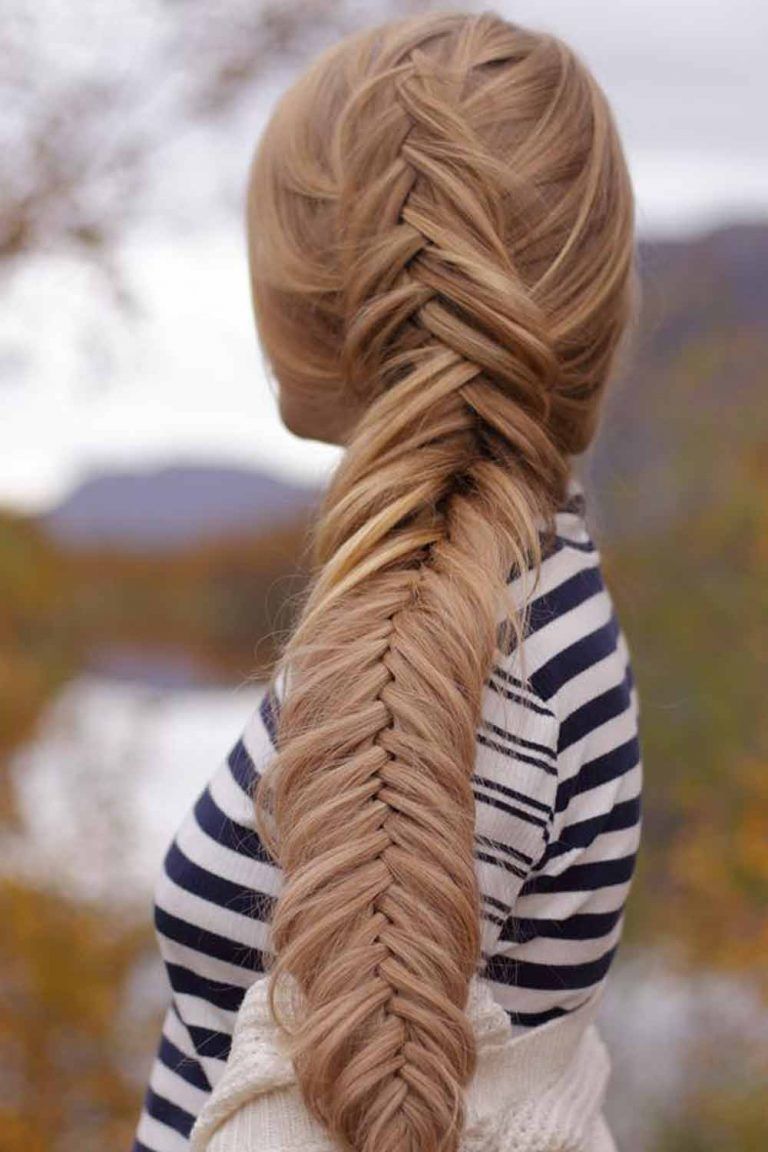 Photo Source: Instagram/aurorabraids
If you have exceptionally long hair you can totally rock a fishbone braid. This glamorous French/Fishbone fusion is casual enough to wear every day but also elegant enough for formal occasions.
Dutch Fishtail Pigtails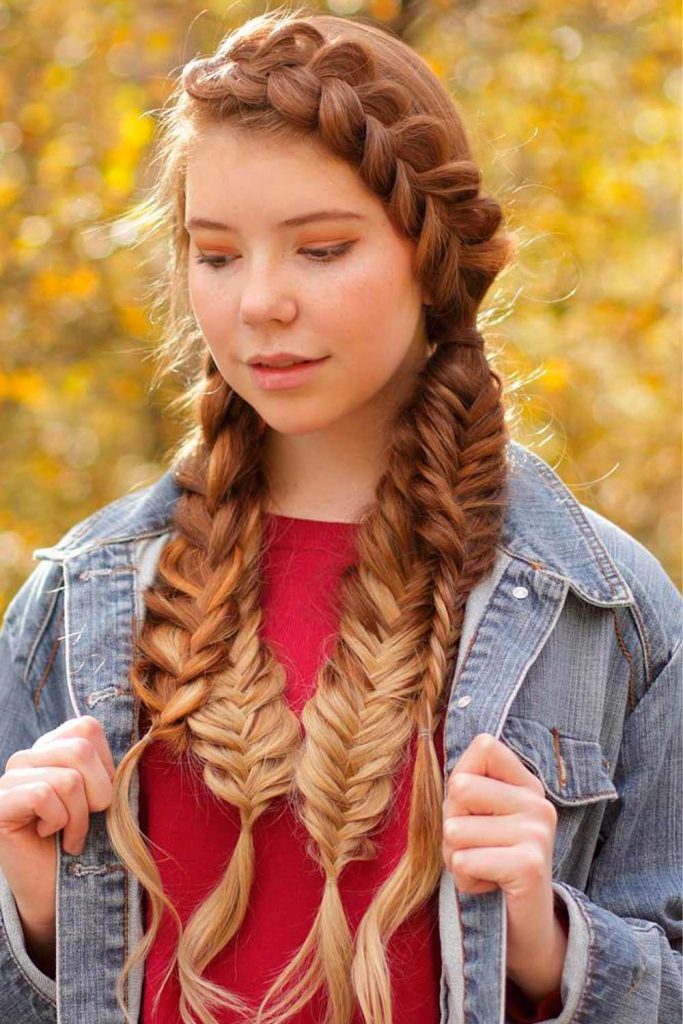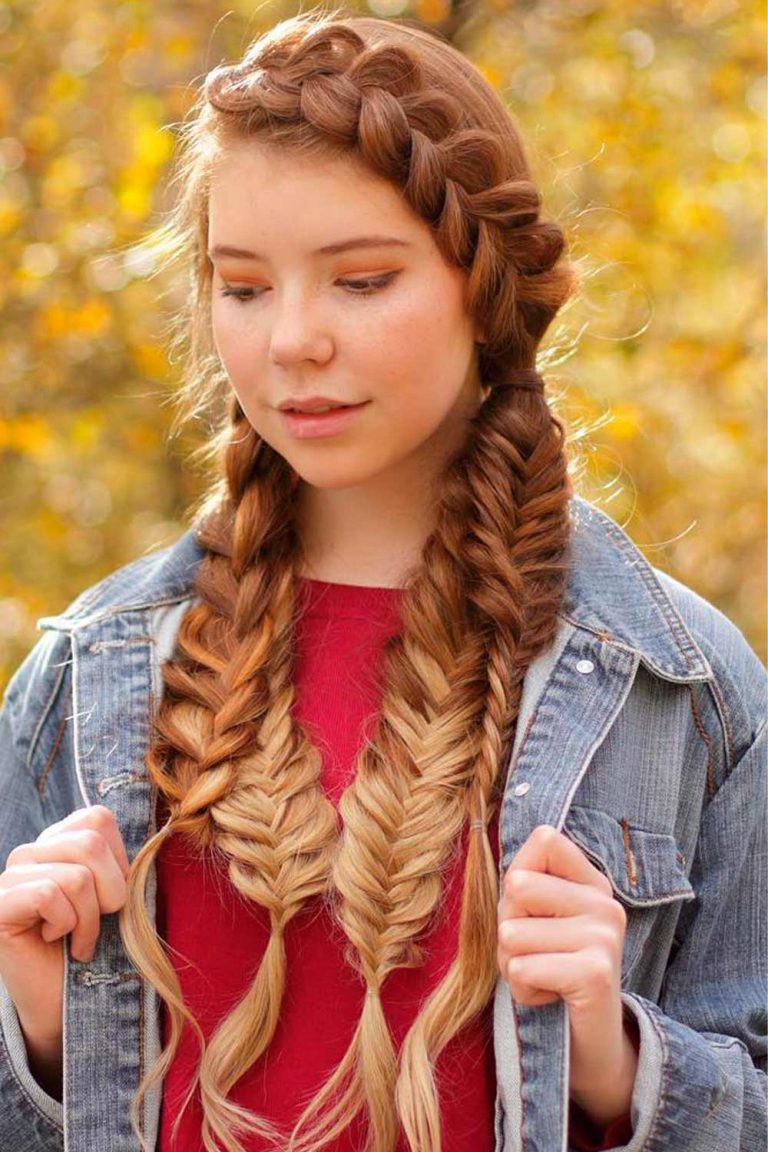 Photo Source: Instagram/aurorabraids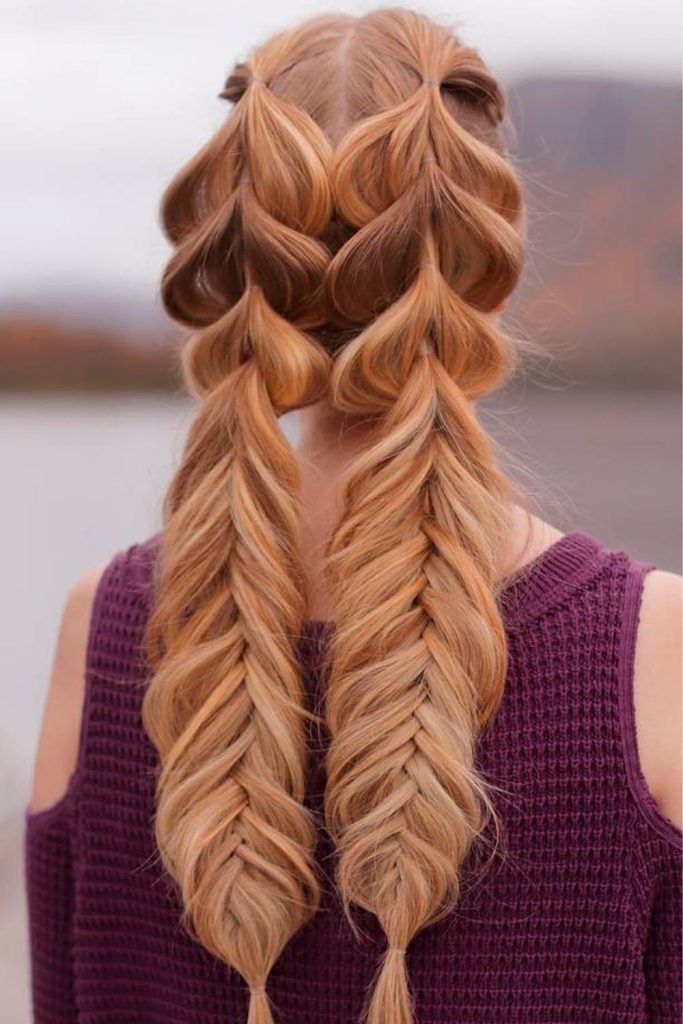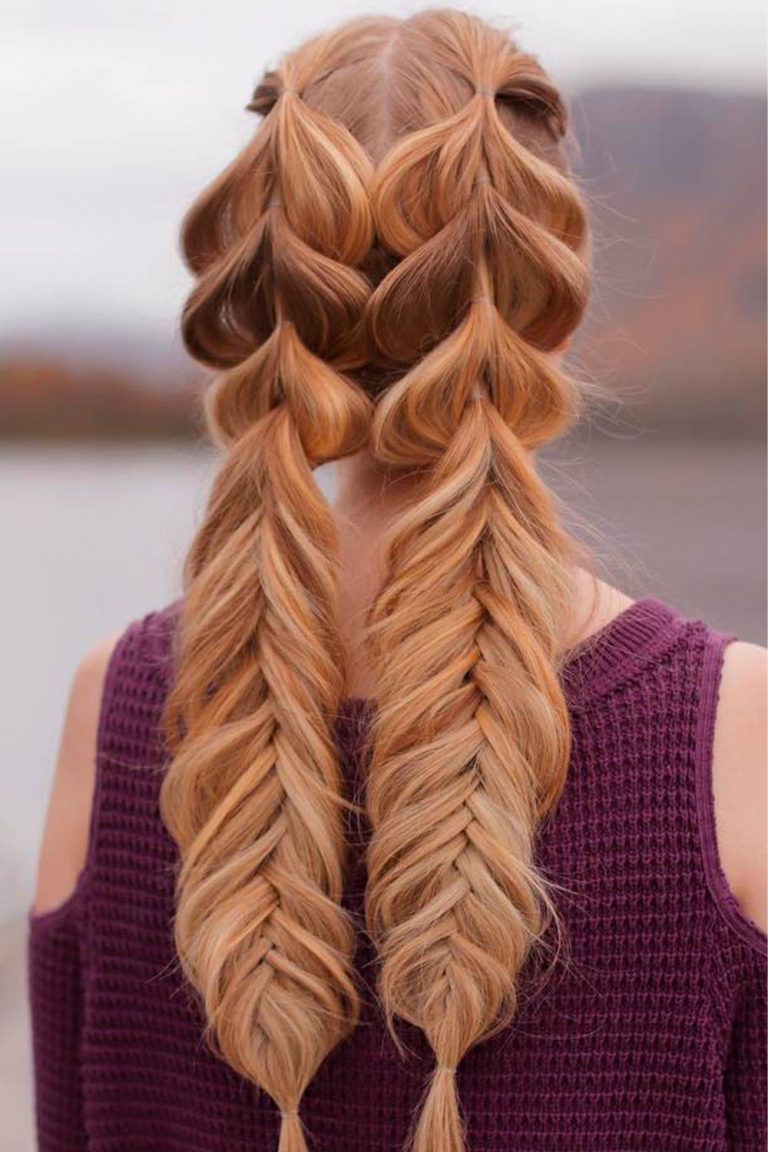 Photo Source: Instagram/aurorabraids
Fishtail Pigtails are gorgeous with really long hair as there are many variations of ways to style these intricate braids. This style matures standard pigtails to a more grown-up look and feel. Add some style to your look with a tribal-print headband. This style is a throwback to the traditional roots with a modern flair that looks elegant and sophisticated.
Charming Dutch Fishtail Bun Hairstyle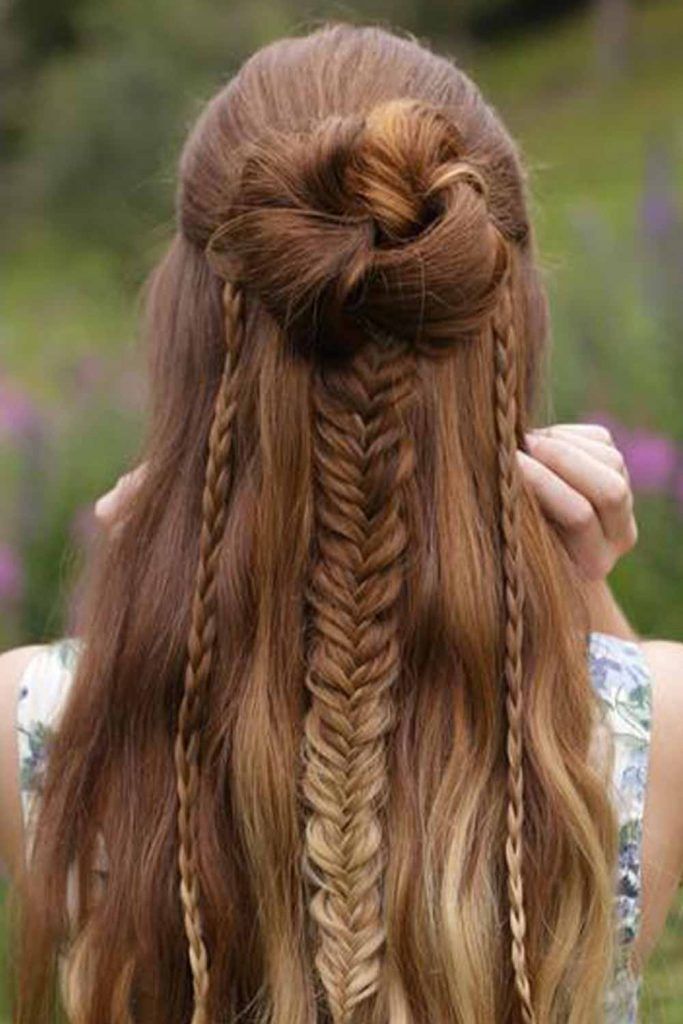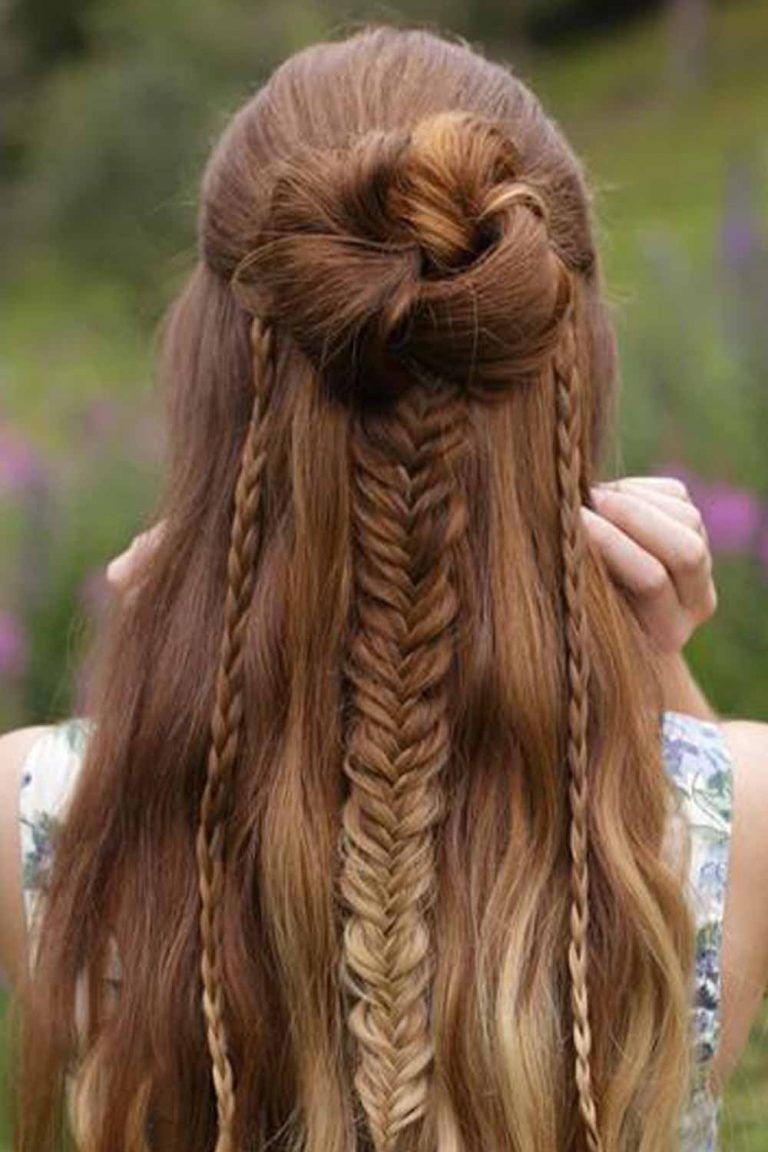 Photo Source: Instagram/aurorabraids
Are you looking for a creative hairstyle that will be suitable for both day and night? Then we have found one that you cannot ignore. Let`s learn how to fishtail braid together. Look how dreamy and flirty it looks! Make a Dutch fishtail from the front section of your hair and twist it around to create a beautiful bun. Tug out your hair a bit to make the bun appear loose. Doesn`t it look gorgeous with easy curls? We love how this idea freshens up the look of the person.
Double Fishtail Braided Hairstyle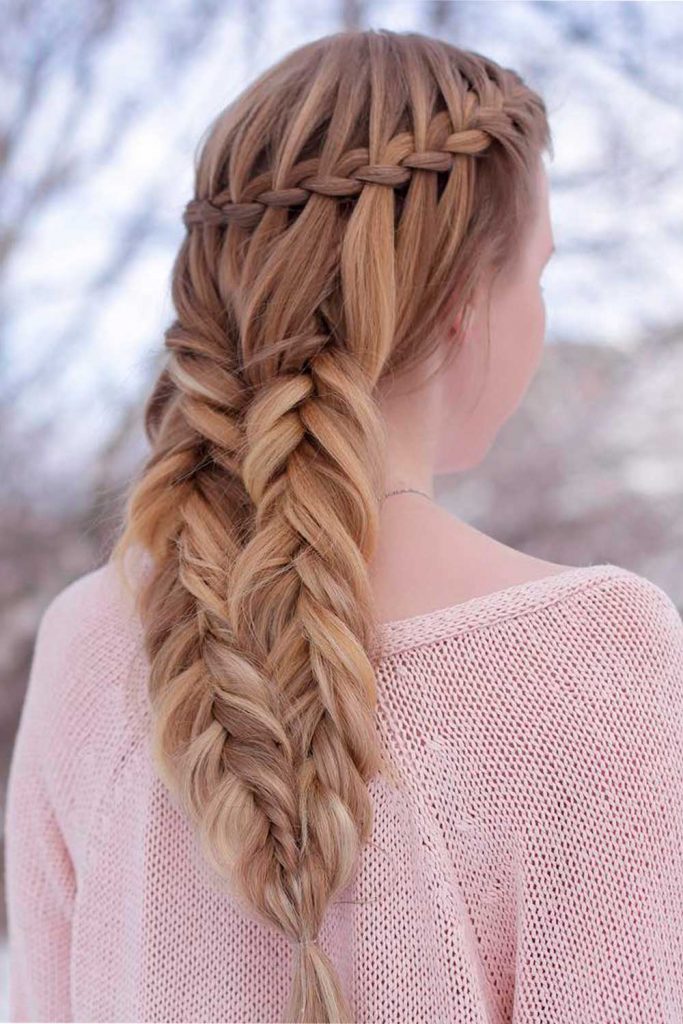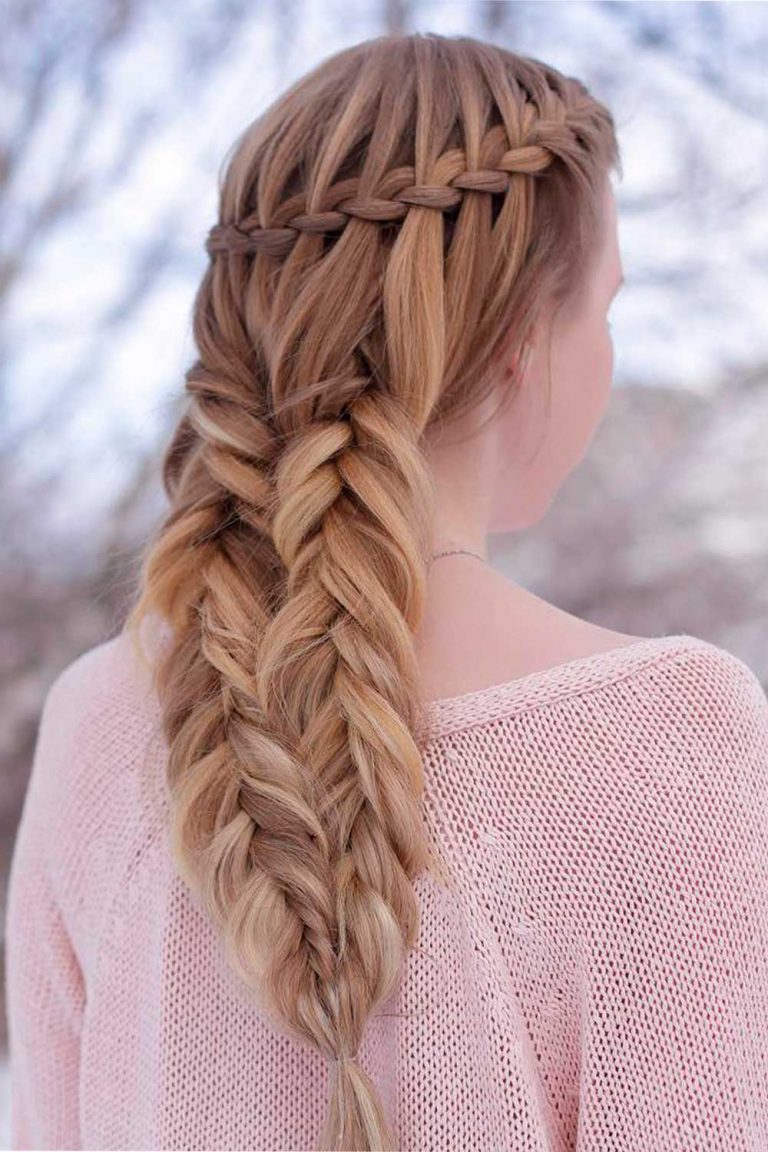 Photo Source: Instagram/aurorabraids
Girly hairstyles have made their comeback this season, and we understand why. Just look how natural they make your hair look. Especially these two Dutch fishtail braids that are there to remind you of your childhood when your hair was in ponytails like this all the time. Learn how to fishtail braid with us. Put the two braids together and secure them with elastic.
Messy Double Fishtail French Braid Updo
Photo Source: Instagram/inspobyelvirall
Who needs accessories when you can complement your simple updo with a ravishingly gorgeous braided pattern? Apart from endless versatility, the reason why braids will never go out of fashion is the styling freedom they provide. You can always mix different braiding techniques to create a unique hairstyle out of something simple and unpretentious. So why don't you start with a double fishtail braid that turns into a French plait to take your hairstyle to the next level?
Fishtail Braid With Accent Slide-Up 4-Strands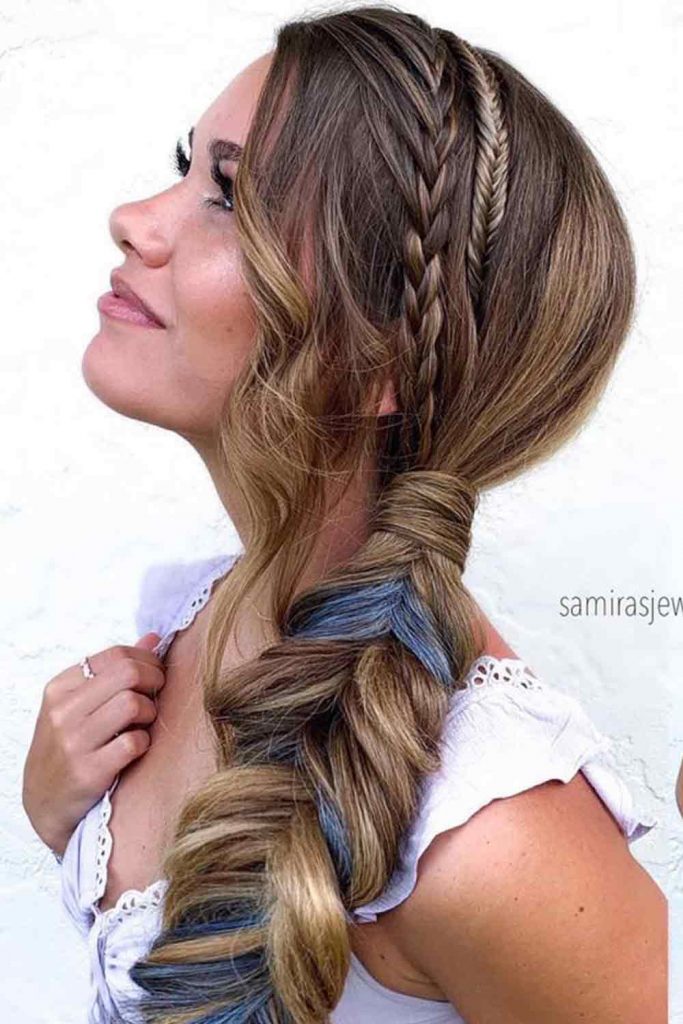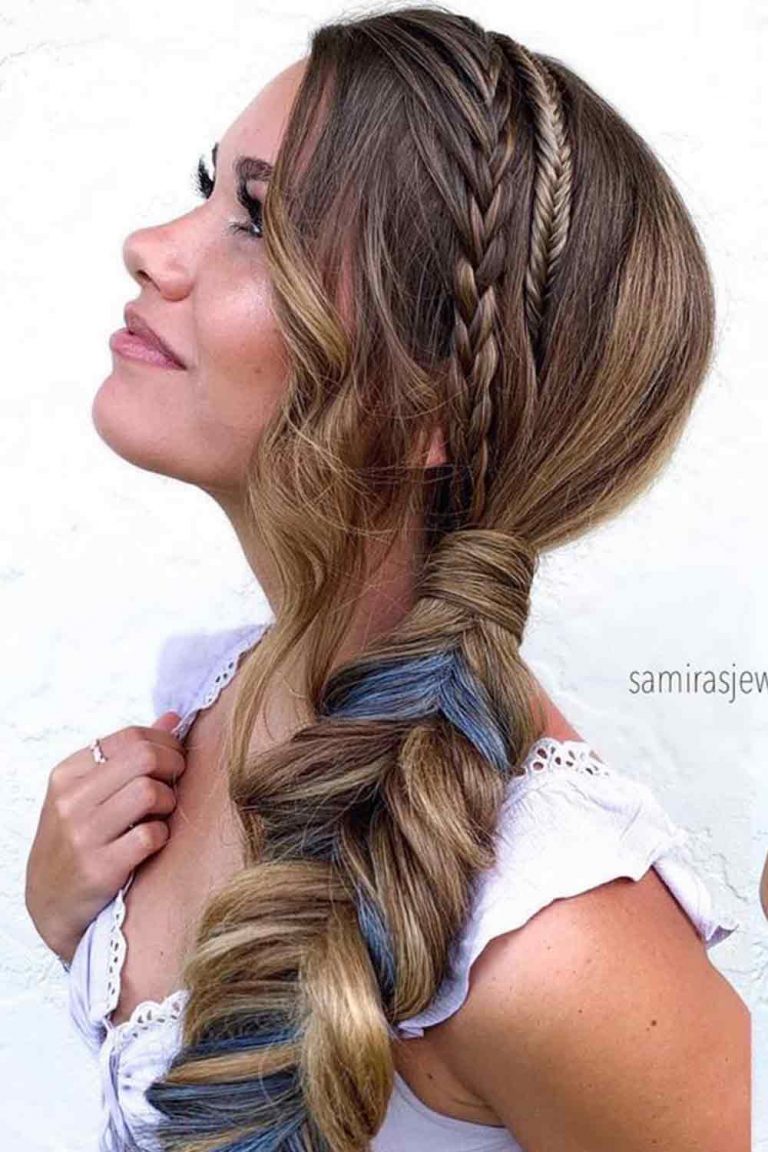 Photo Source: Instagram/samirasjewelry
At this moment, you probably feel the myth of simplicity of braids dispel in your head. While some women don't wear braids because they consider them very plain hairstyles, wise and creative ones rock masterpieces on their heads. Here, you can see how breathtaking a braid can be if you let your imagination fly. A four-strand braid embellishes the head like a crown while the top fishtail braid gives a thick, voluminous silhouette that no one will ever be able to resist.
Stacked Fishtail Into Pony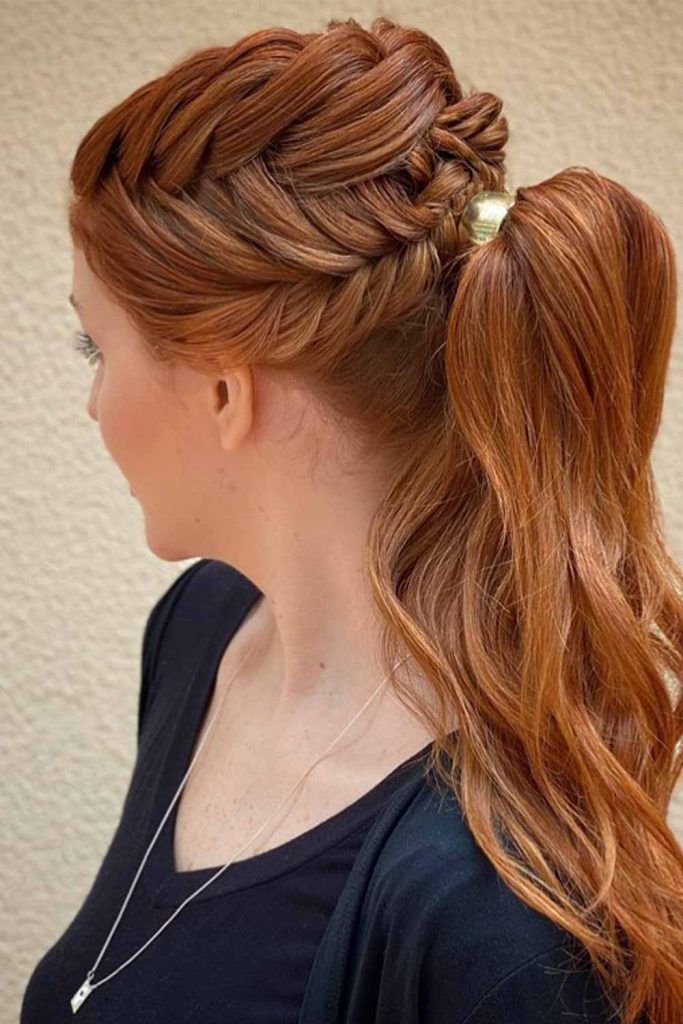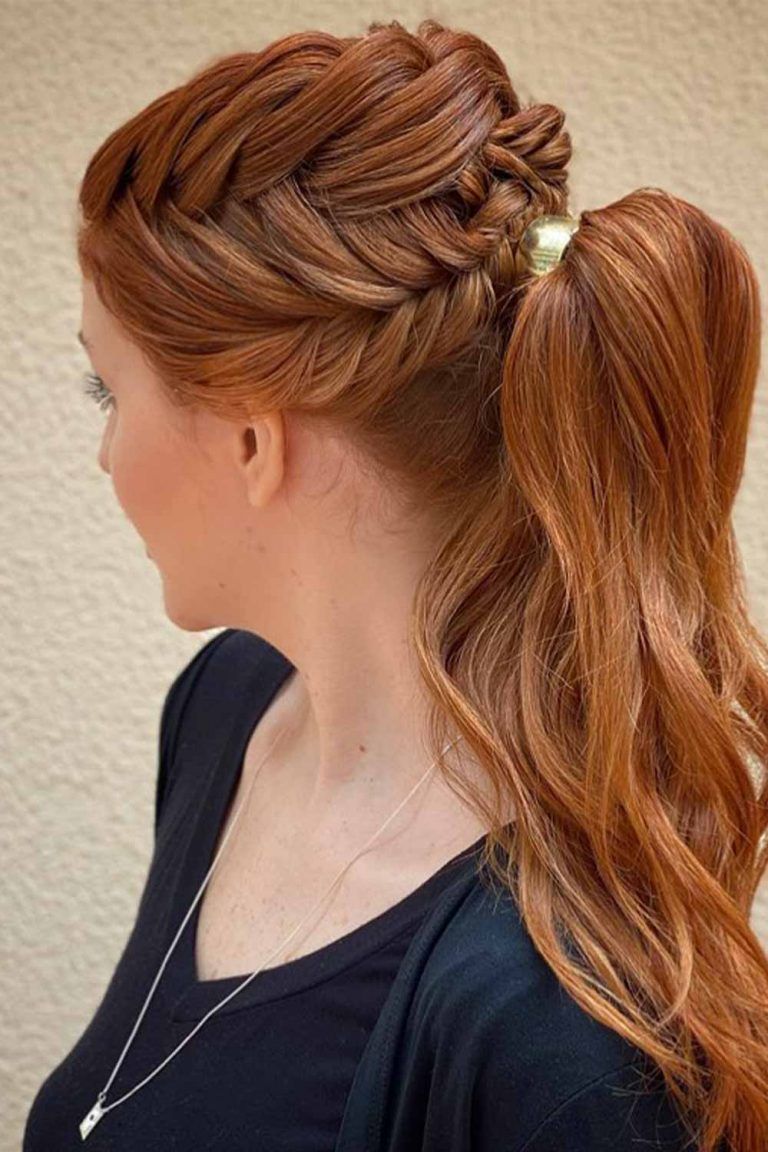 Photo Source: Instagram/adnomoreira
Braids and ponytails: for some girls, it may sound too boring. And before jumping in conclusions, you'd better look at this idea. Yes, this is how different the two familiar hairstyles can be with the right approach. Besides, this style will work wonders on thin hair, boosting tons of volume like crazy. Experiment with a stacked braid on the top and don't forget to make your ponytail and bouncy and wavy as you can!
Fishtails Into 4 Strand Ropes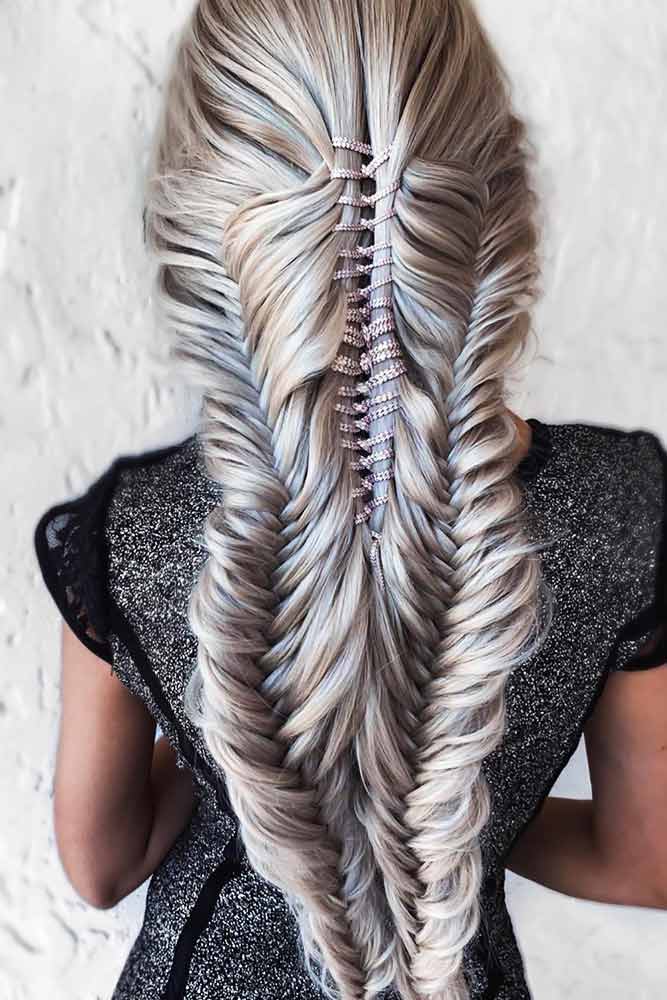 Photo Source: Instagram/samirasjewelry
Show this picture to anyone claiming that women's hair can't leave people speechless. Obviously, this piece of art has nothing to do with the double plaits we would wear to school. Also, it's another proof that braids are the best women's friends when it comes to special occasions and significant events. Show this extended fishtail artwork to your stylist to make her fall back in love with your job and you fall in love with your hair.
Dutch & French Fishtail Braids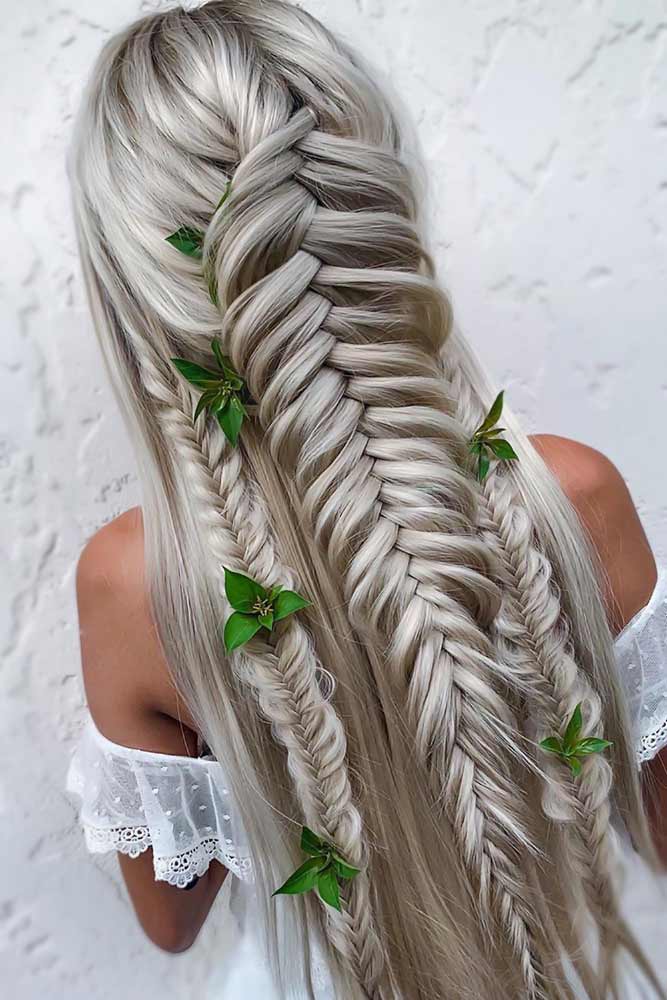 Photo Source: Instagram/samirasjewelry
Although this amazing hairstyle seems to require a lot of time and effort, you can master it yourself. The only thing you need is a little patience and inspiration! First, create two small fishtails on both sides. Then, start braiding the main braid at the very crown as you usually do it for a Dutch braid. Continue the braid as a fishtail and pull the edges to make it look voluminous and sexy.
Wavy Fishtail Braid Design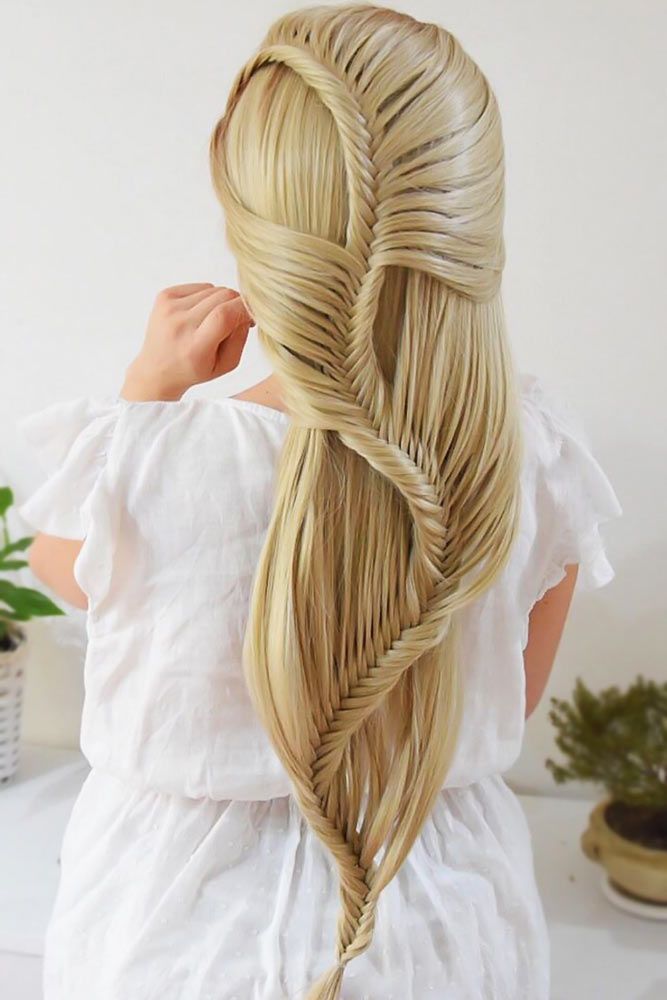 Photo Source: Instagram/braids_for_my_hair
Be careful! This hairstyle can make you lose your mind. Once we saw this undescribably beauty, we realized that nothing will ever replace braids with their creativity and variety. Although it's better to do such a style in a salon, it well worth it. A wave-like cascading fishtail will definitely become the icing on the cake for every occasion.
Triple Fishtail Braid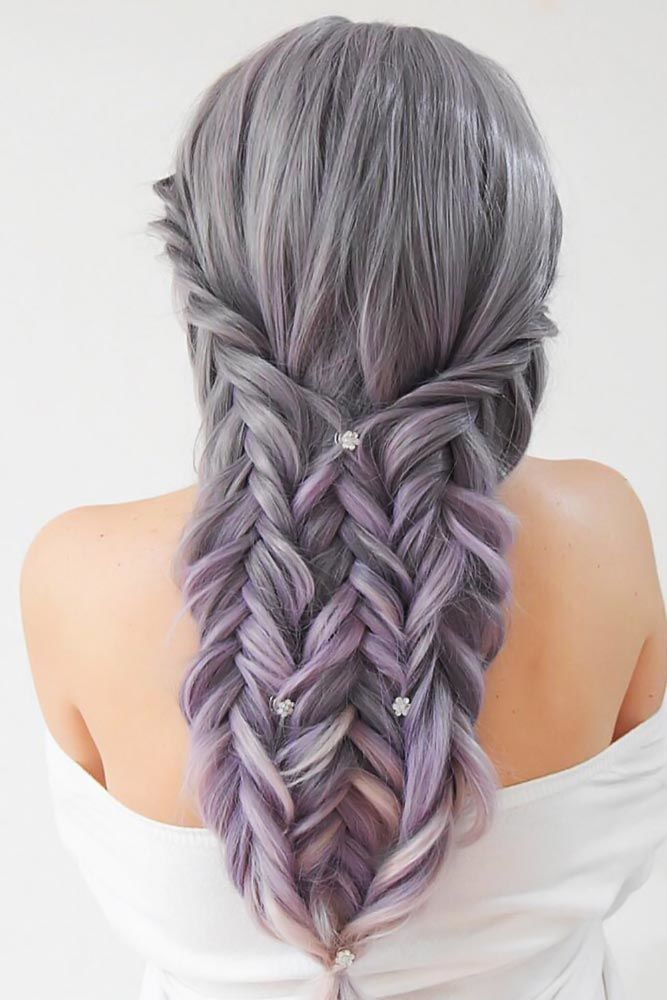 Photo Source: Instagram/braids_for_my_hair
If your love for wearing your hair loose and long is the only thing that stops you from pulling off braids, this hairstyle is meant for you. Not only does it look unbelievably feminine and beautiful but it also showcases the beauty of long hair. Connect your braids with a girly minimalist accessory and be ready for countless compliments.
Woven Fishtail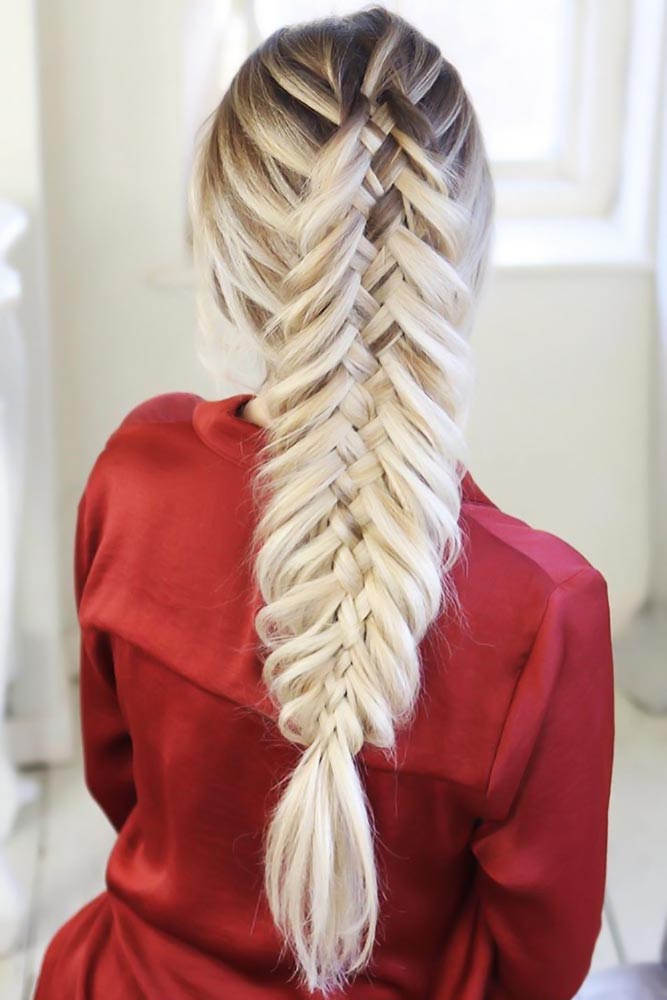 Photo Source: Instagram/sweethearts_hair
On your way to creating a totally unique braided hairstyle, think of your locks as a thread for your future self-made cloth. You can even step out of common braiding techniques and try something yourself, letting your creativity do the talking. This woven fishtail looks unbearably gorgeous and unique due to a creative approach and tousled finish.
Fishtail With Roses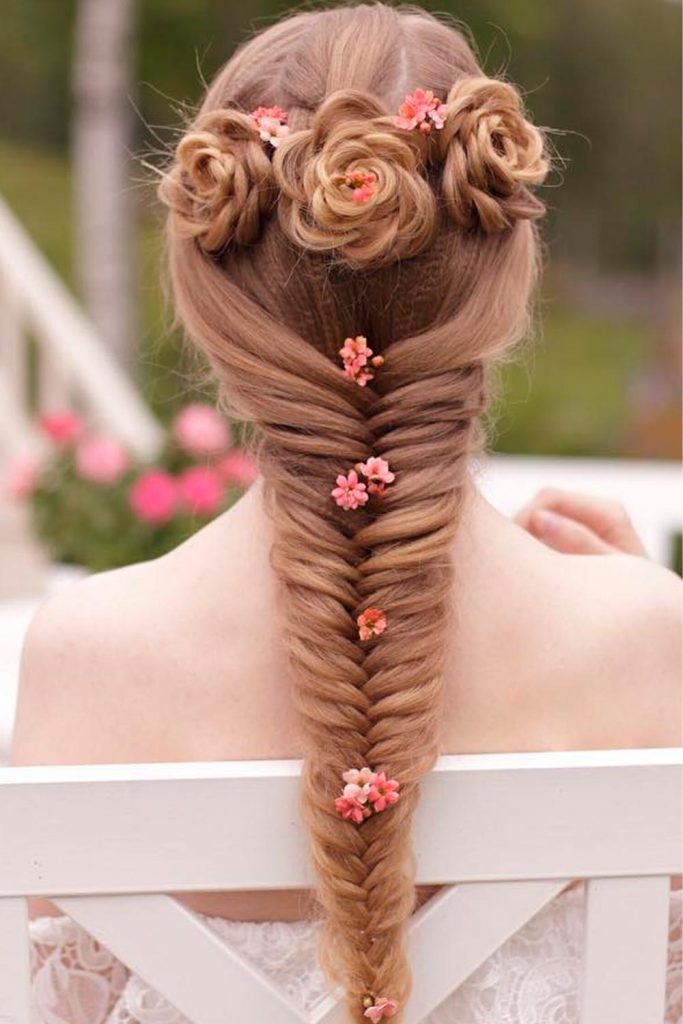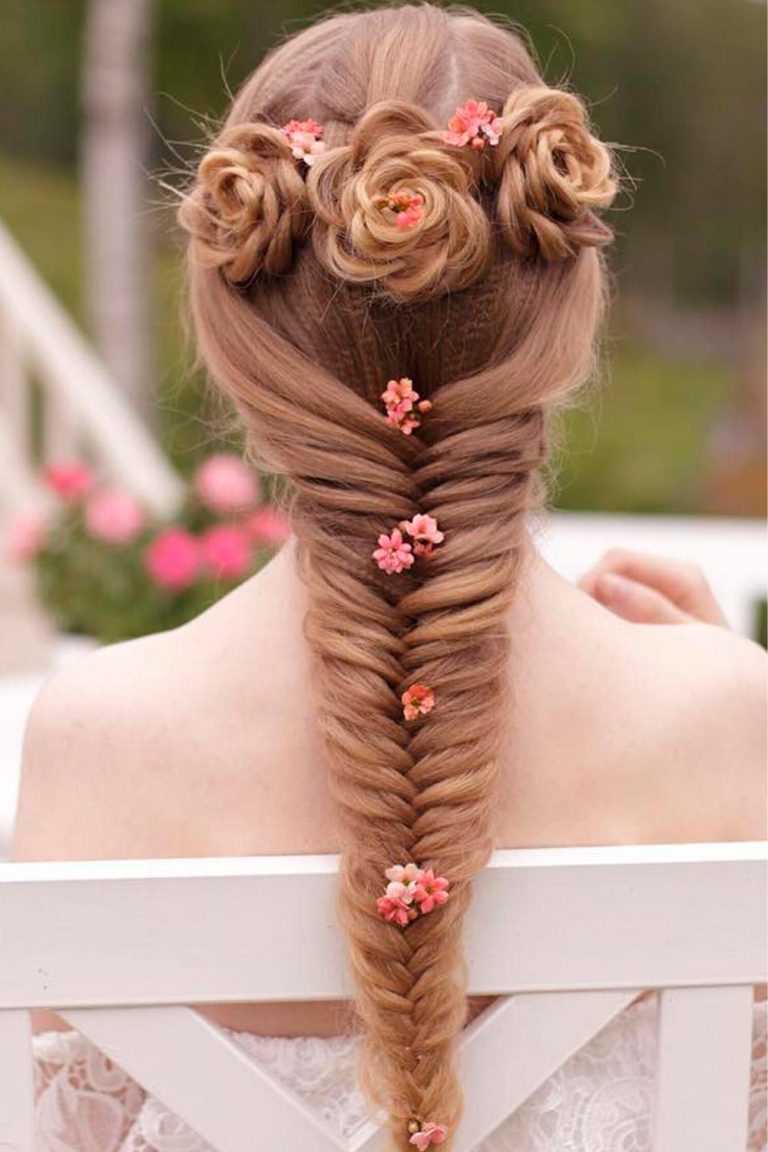 Photo Source: Instagram/aurorabraids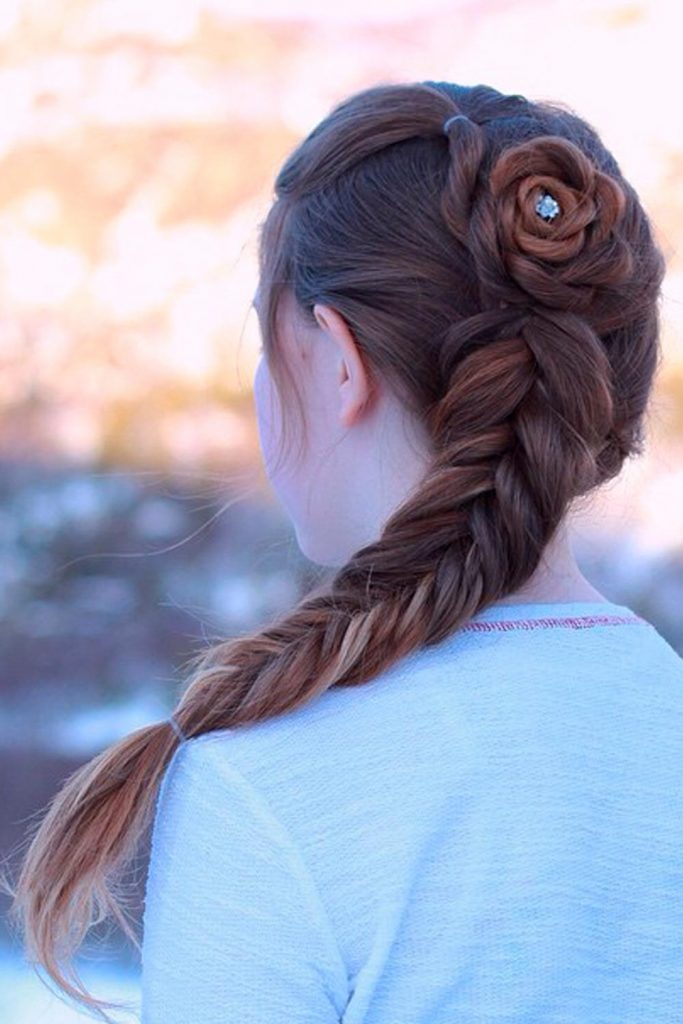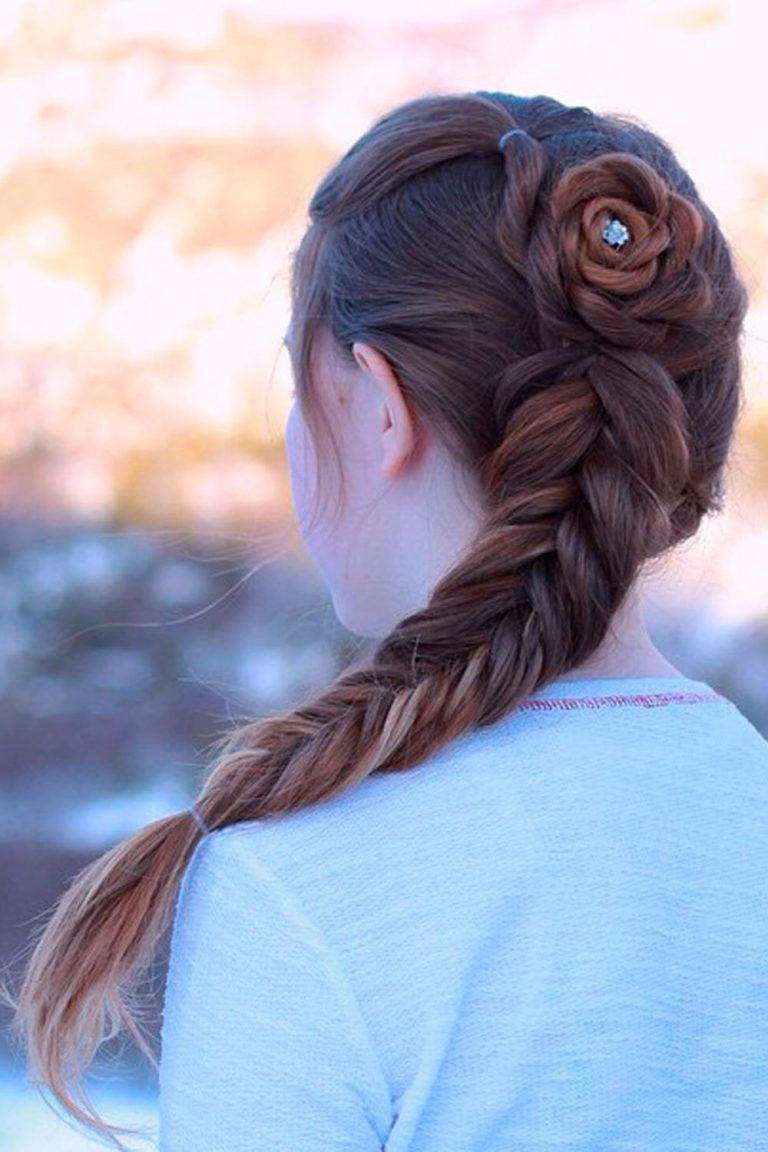 Photo Source: Instagram/aurorabraids
Flowers have always been the most feminine accessory for women's hair. But real flowers may wither through the day, and fake ones just look too plastic. And this is where fishtail rosettes should come into your life. Since braids can be your embellishments, you can create flowers with them. To add more character to them, you can also incorporate some bright ribbon into your braid. With the rest of your hair, do a big and voluminous or simple fishtail.
Twists And Messy Fishtail Braid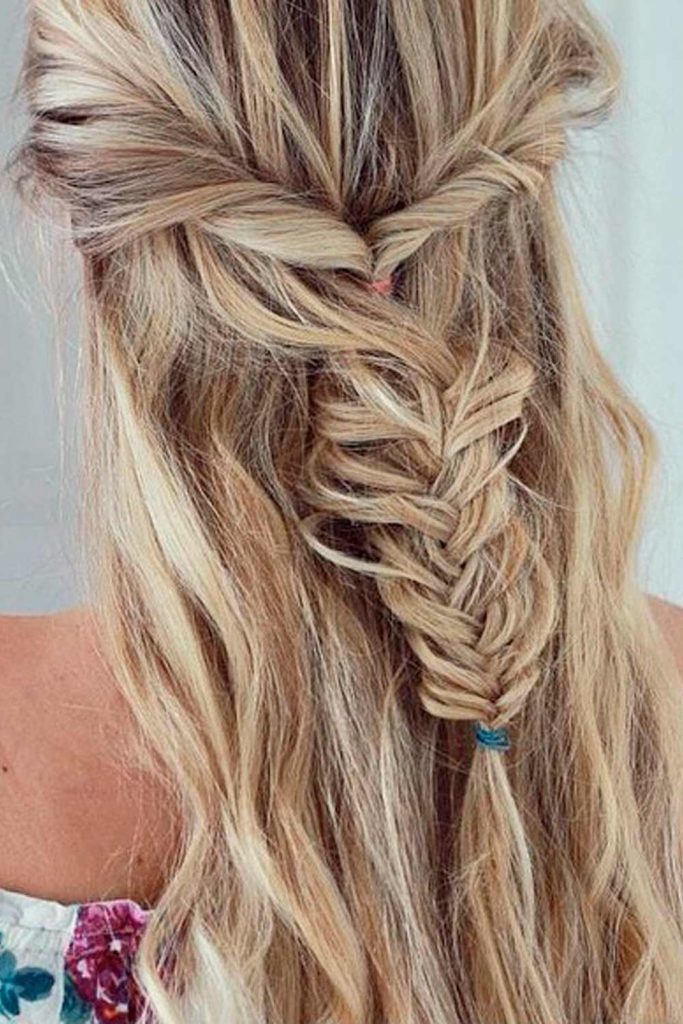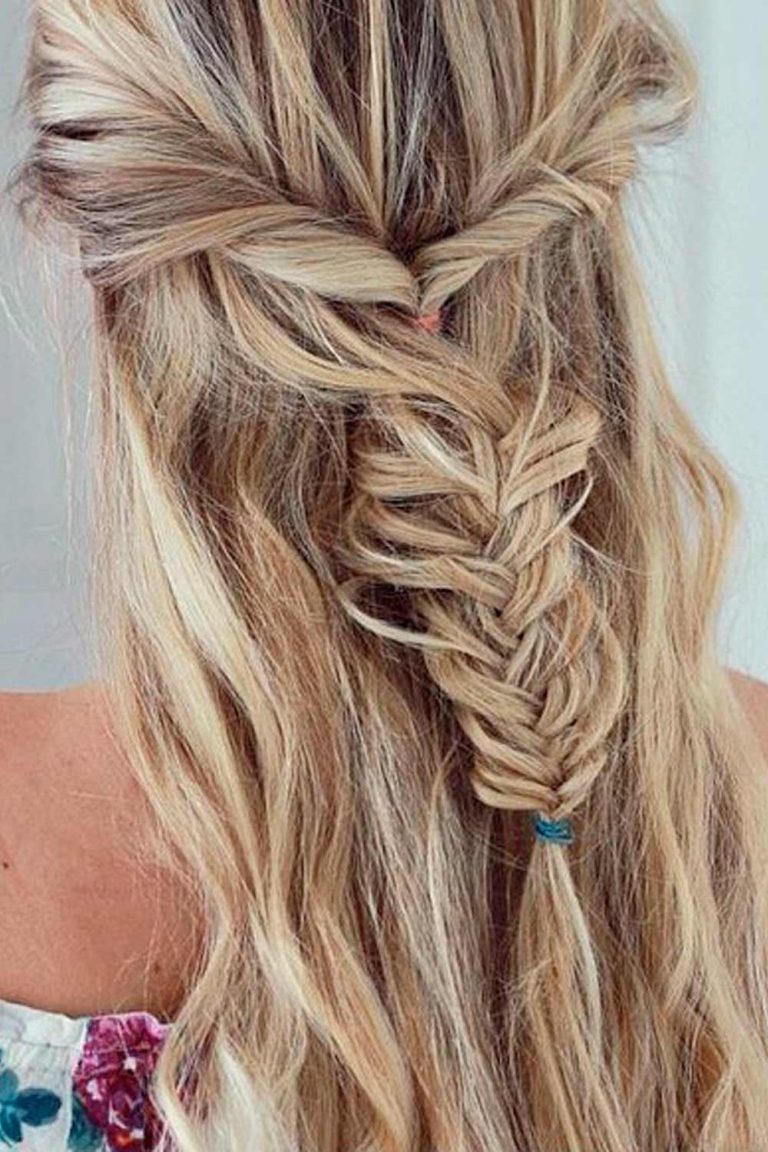 Photo Source: Instagram/inspobyelvirall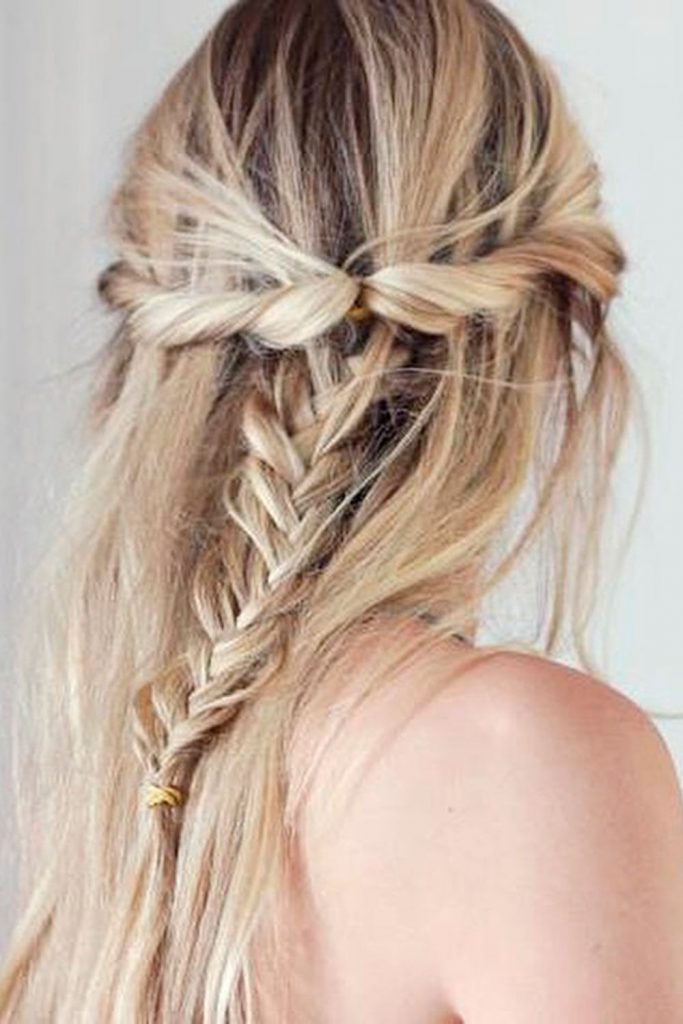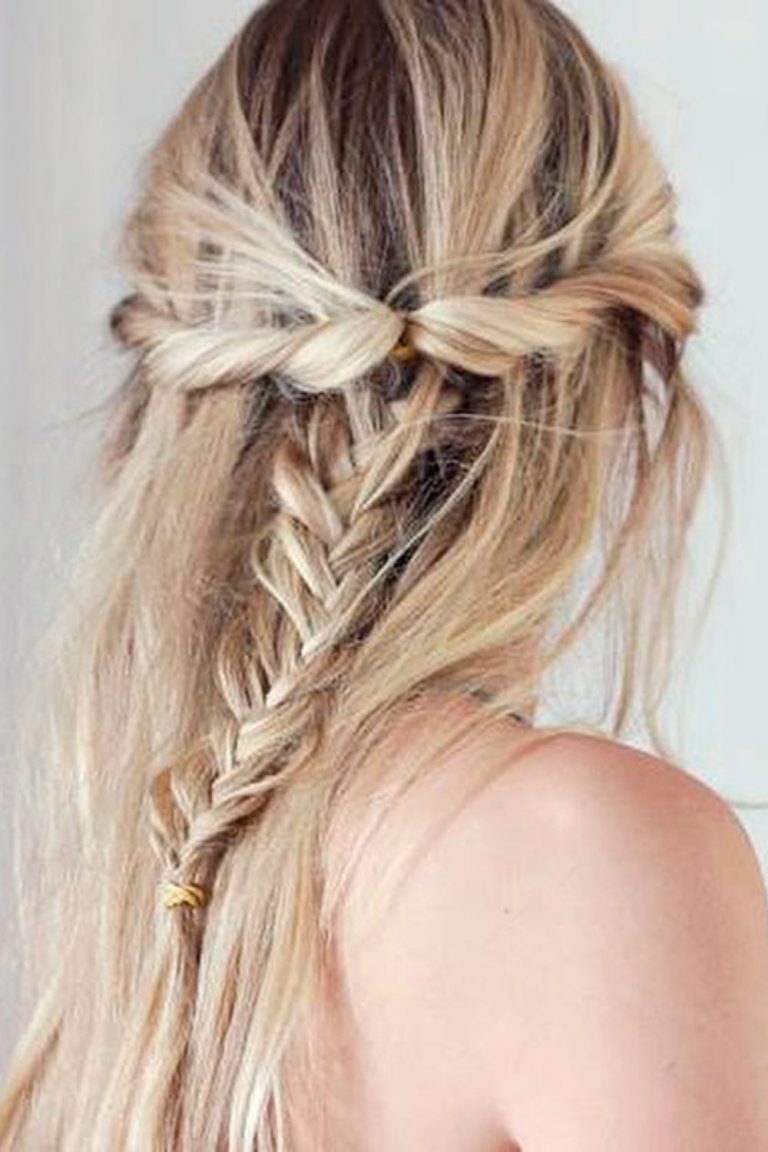 Photo Source: Instagram/inspobyelvirall
Now, meet a braided hairstyle that takes minutes to get it done while looking like a red-carpet hairdo. When you want to diversify braids, twists are the cutest things to do. Separate off the top layer of hair, turn it into a twist and then braid a fishtail down to the end. Feel like the style lacks volume? Wave the bottom portion of hair or give it some tousling!
Messy Fishtail Faux Hawk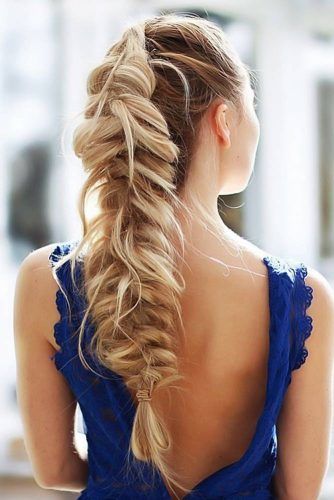 Photo Source: Instagram/inspobyelvirall
Remember the daring faux hawk women with tattoed heads rock these days? Well, it's time to see its feminine sides. The good news is, you don't need to shave the sides or apply tons of hair gel to the top. Just brush the sides so that they're tight and make a hawk with a fishtail. Of course, tousling will only make things better.
One Side Fishtail Braid

Photo Source: Shutterstock
Start by brushing all of your hair to the left side.

Separate three narrow strands of hair on the top of your head.

Cross the left strand over the middle strand and then cross the right strand over the middle strand too.

Add a thin section of hair from your right side to the left strand and cross it over the middle strand. Now do the same with the right strand.

Continue to interweave your hair until you reach the end of the braid and fasten it with a hair tie.

Finish off by pulling out the hair from the braid for added volume.
Twisted Bun With Fish Tail Braid


Photo Source: Shutterstock
Pull your hair up and tie it in a high ponytail.

Braid a fishtail braid like you normally do.

Secure the braid with a clear elastic band.

Pull the strands out of your braid to create the needed volume.

Twist the braid inward until you reach the base.

Wrap the braid around its base and fix it in place using U shaped hair pins.
French Fishtail Braid With Woven Locks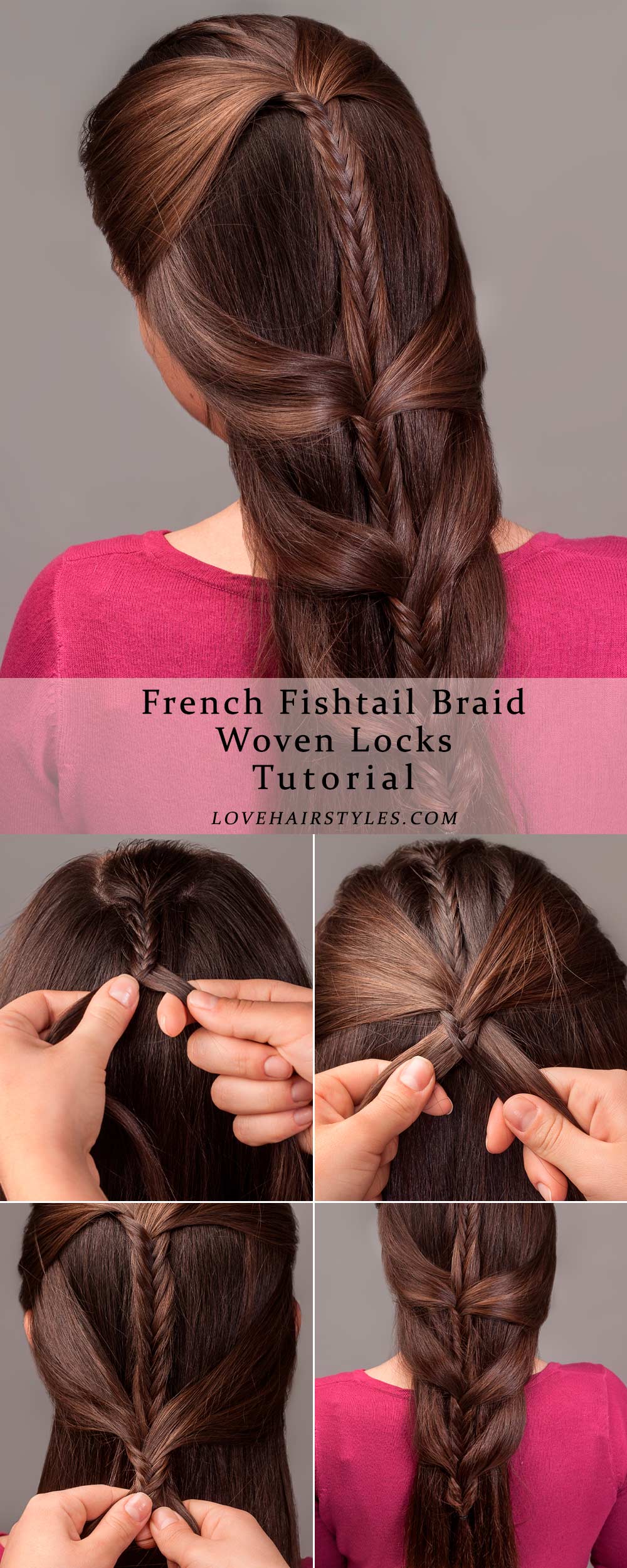 Photo Source: Shutterstock
Divide your hair in the front into three equal parts.

Start braiding a regular fishtail braid.

Once it is several inches long, incorporate a piece of hair from each side of your head into the braid.

Keep on braiding several inches more and add another two pieces of hair into the braid.

Repeat the previous step until there is no more hair left.

Tie the braid on the end with an elastic.
FAQ: Fishtail Braid
What is fishtail braiding?
A fishtail braid is a hairstyle in which strands of hair are braided together to get an elaborate look. Although it is easy to simply fishtail braid a ponytail, the French style, which starts at the head crown, is one of the most popular.
Why is it called a fishtail braid?
The fishtail braid, also called herring-bone braid, since the hair sections look like a fish skeleton, whose rebirth was widely documented in the media starting in 2009 on New York City streets, also adorned the Caryatids, or maidens, from the ancient castle of Caryatidae.
Does a fishtail braid curl your hair?
While taking a longer time to complete than the other braids, the fishtail braid has stunning results. This braid will give your hair the perfect wave effect you are looking for in a traditional braid. It makes curves rather than dents, and it will also give your hair a pieced-together aesthetic that you love.
Was this article helpful?