Grey ombre hair is one of the most influential recent color trends. Stylists state unanimously that it is an awesome way to sport silvery shades. And we have the same view, so we present you a collection of ombre hairstyles in grayish shades. Pick one of gray hair idea you love and show it to your colorist next time you go to a salon.
Black And Grey Ombre Hair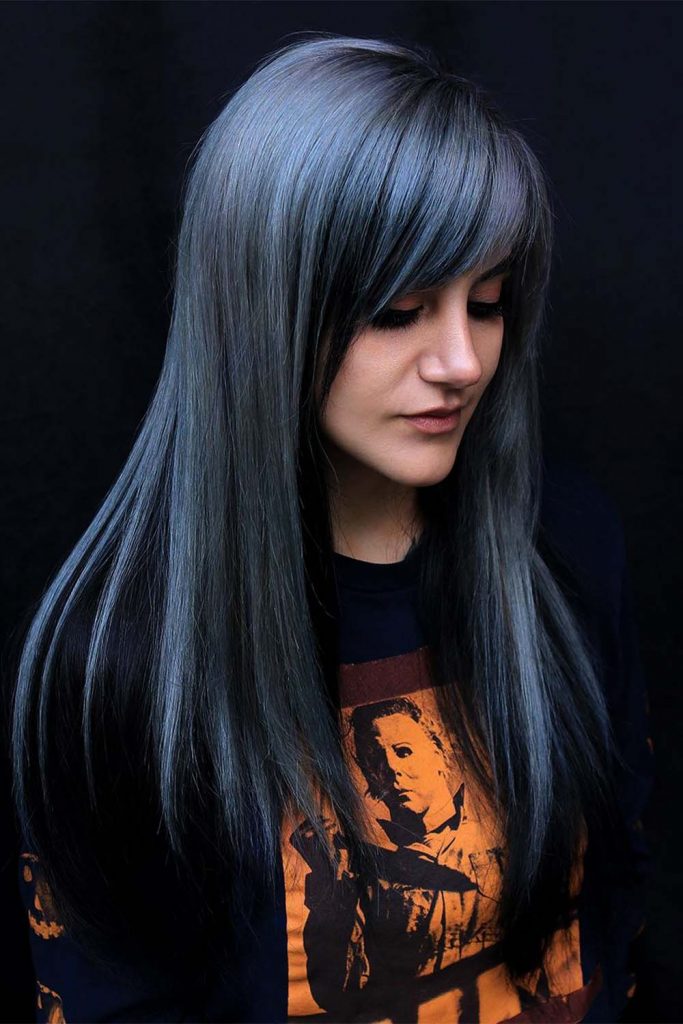 by @thehairygodmotherr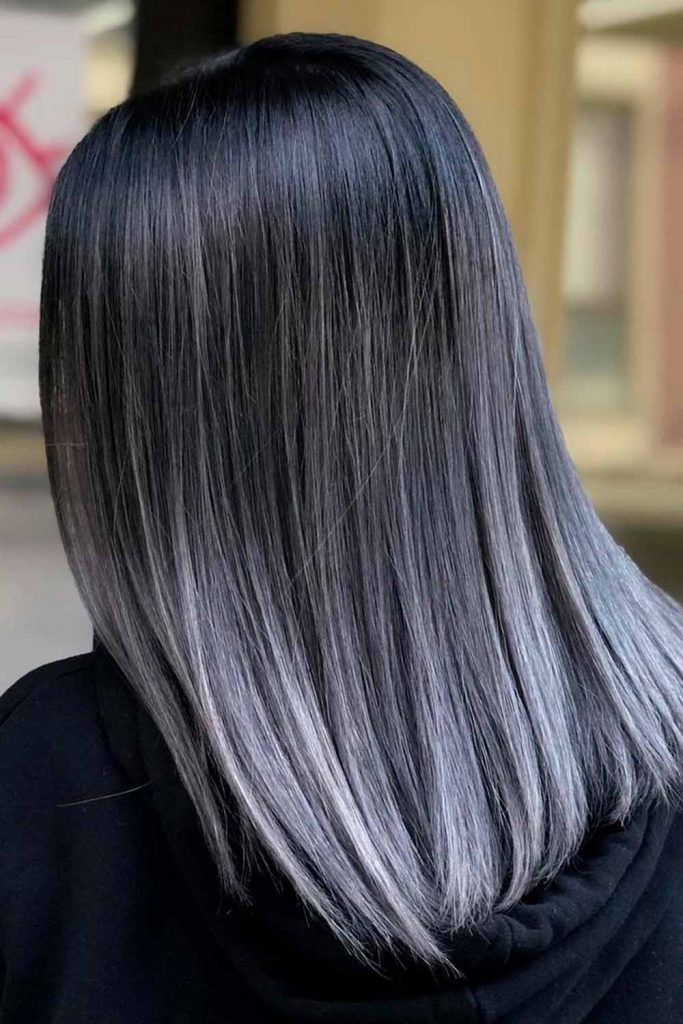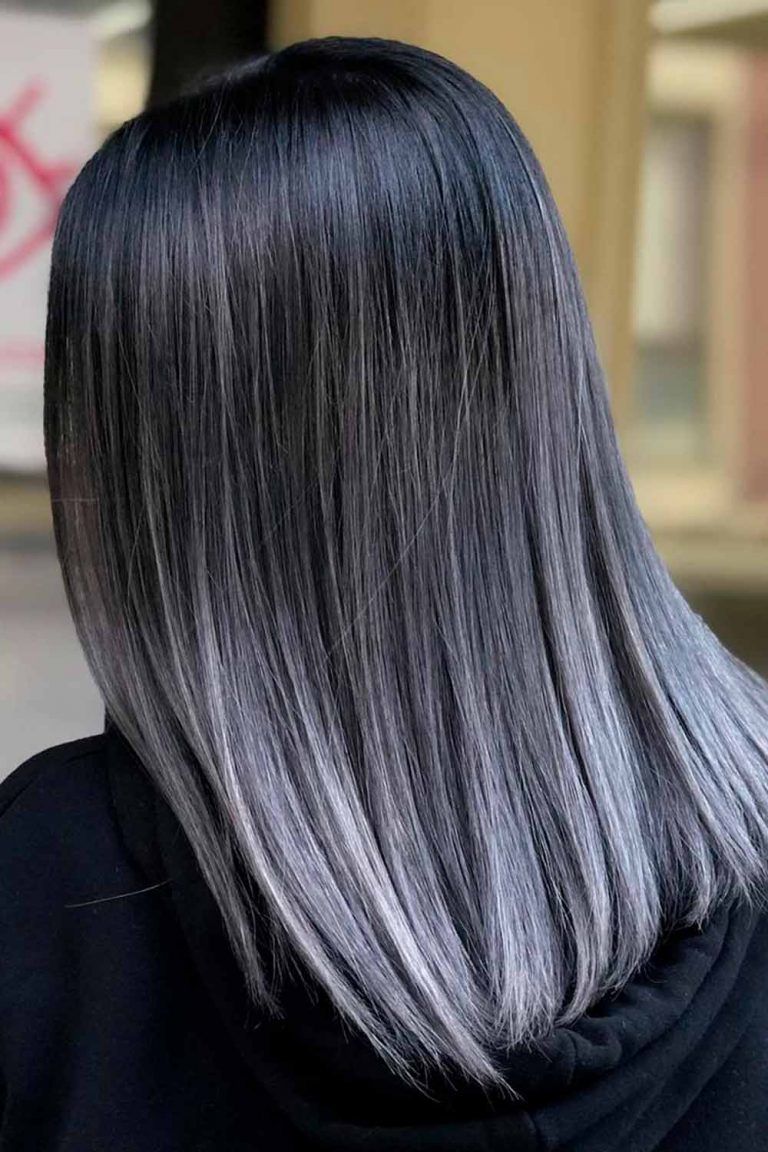 by @kato_studio_
Grey stands between two epic colors that have been inspiring artists from all generations for thousands of years. And you know what? One of them can prevail when it comes to your hair color. For example, you can make the white portion show up or let your black be more intense. It's all up to you!
Light Grey Ombre Hair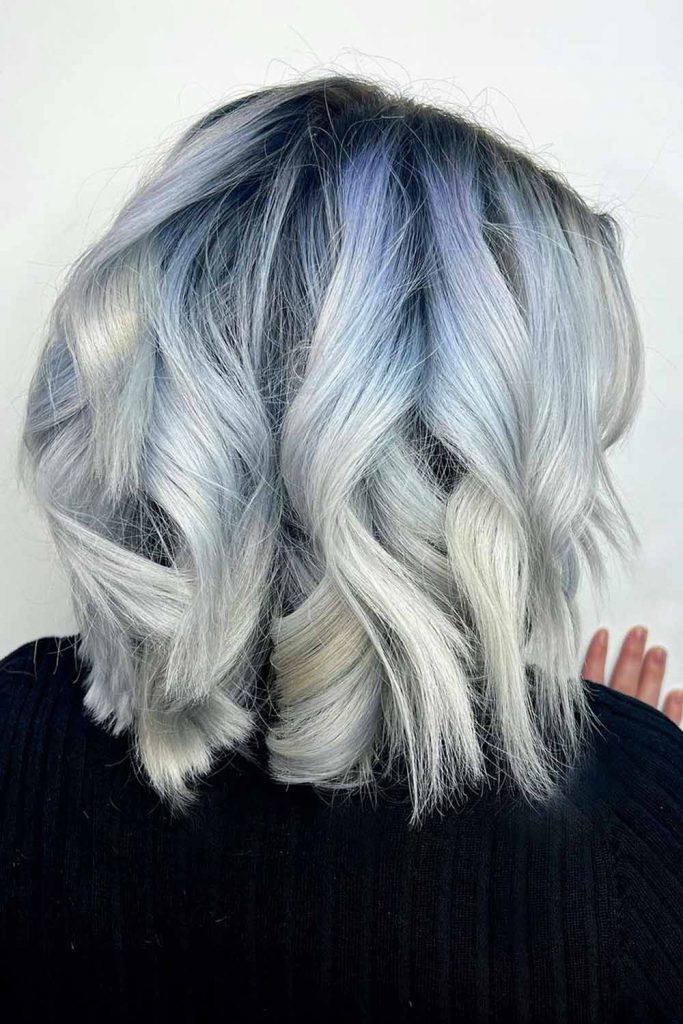 by @nealmhair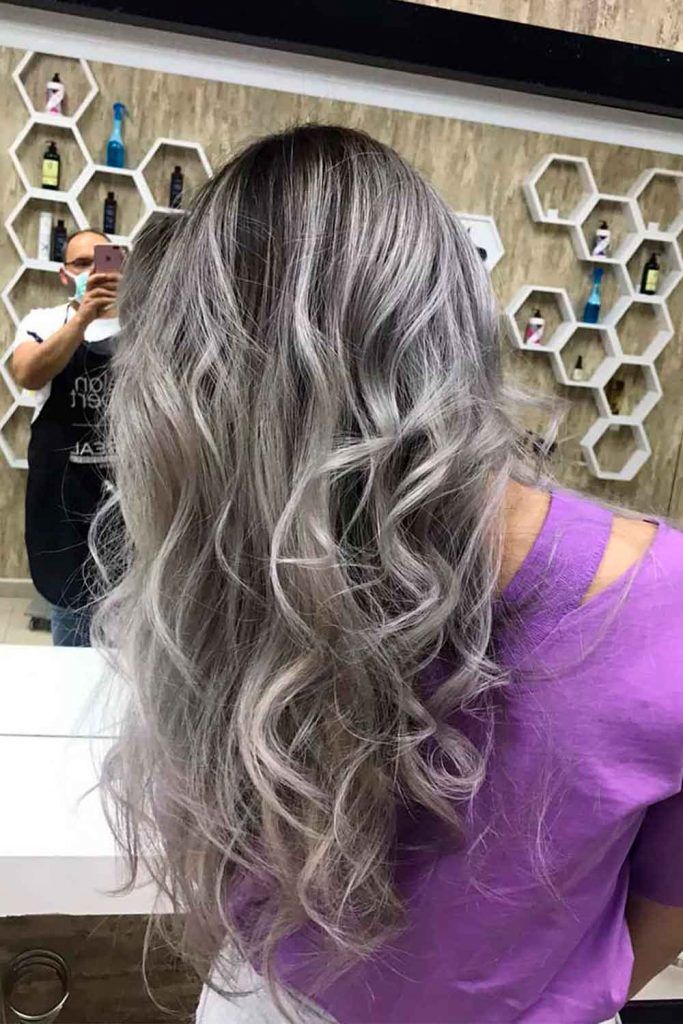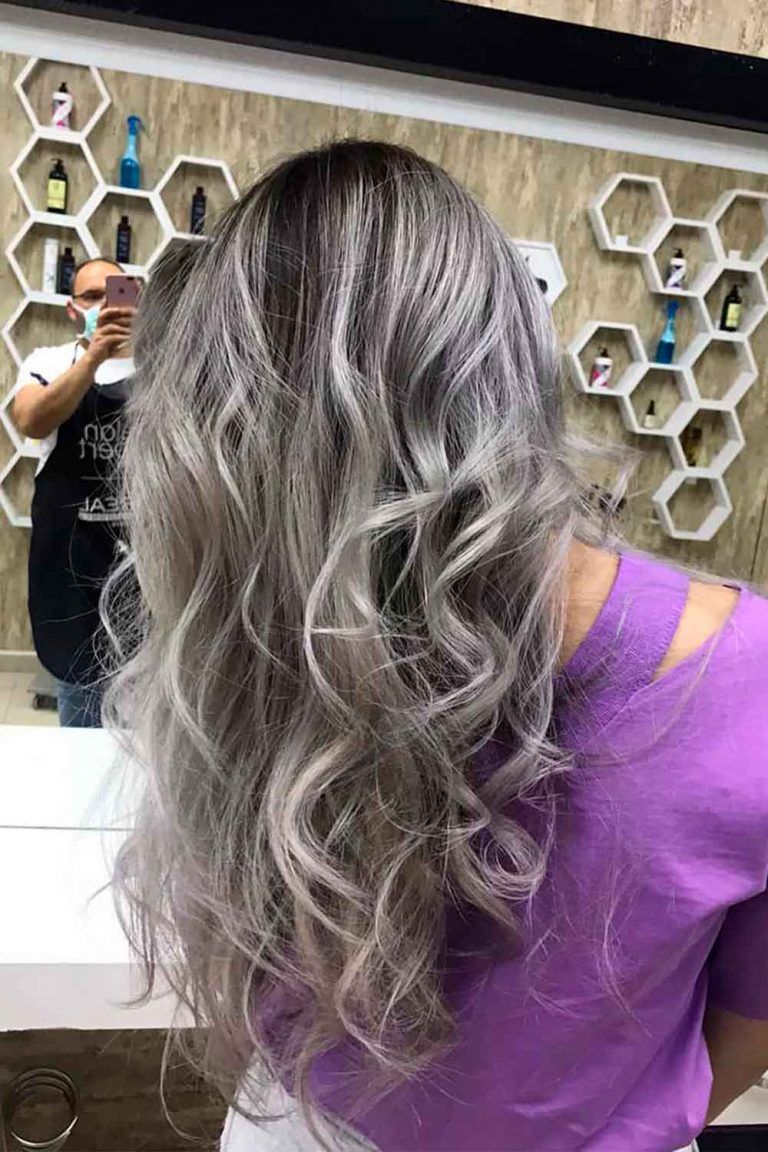 by @nefertitykuafor
Greyish ombre hair color comes not only in deeper but also in lighter tones. The choice depends more on your facial features, hair texture, and skin tone than on trends. Therefore, consider all of these before picking the shade.
Dark Grey Ombre Hair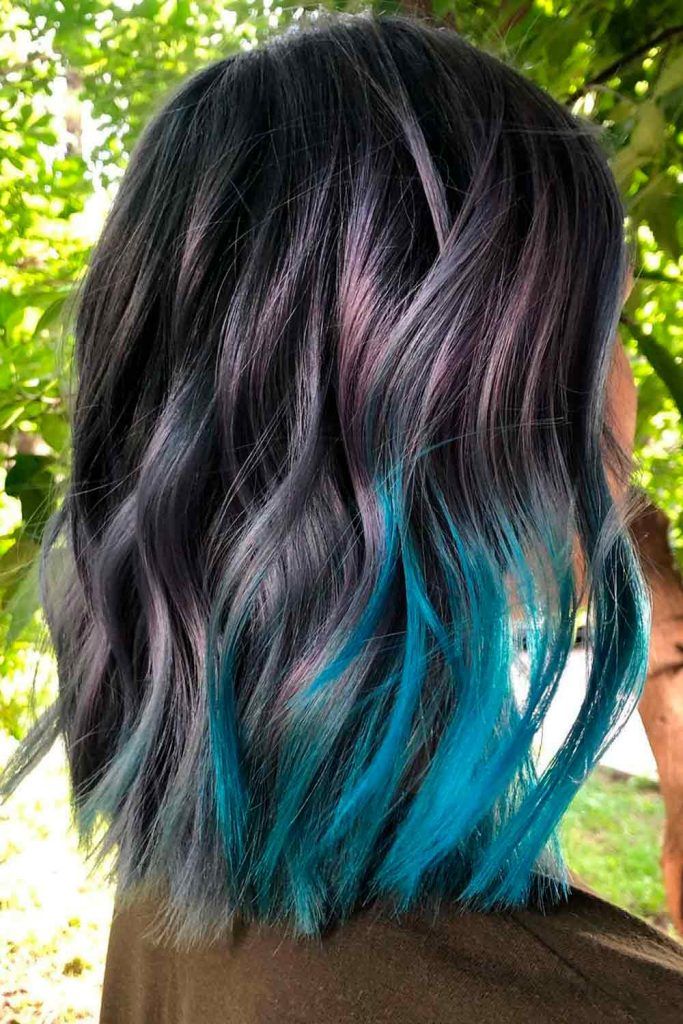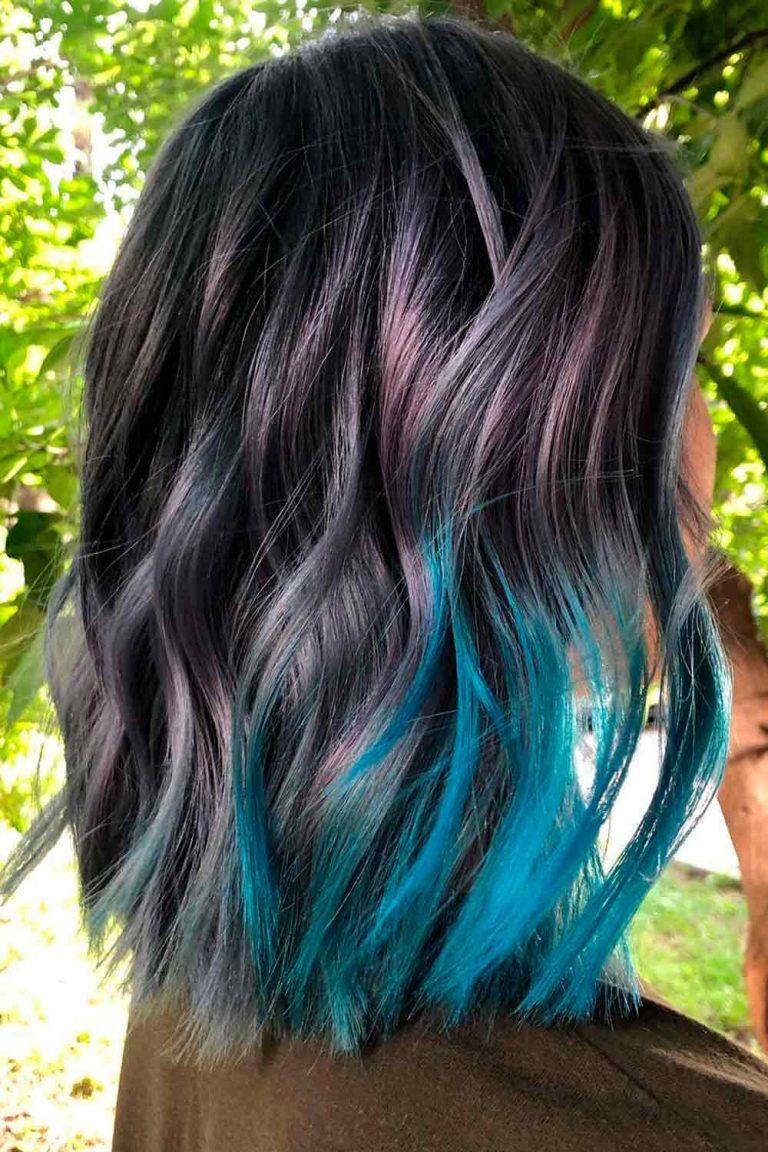 by @battalochka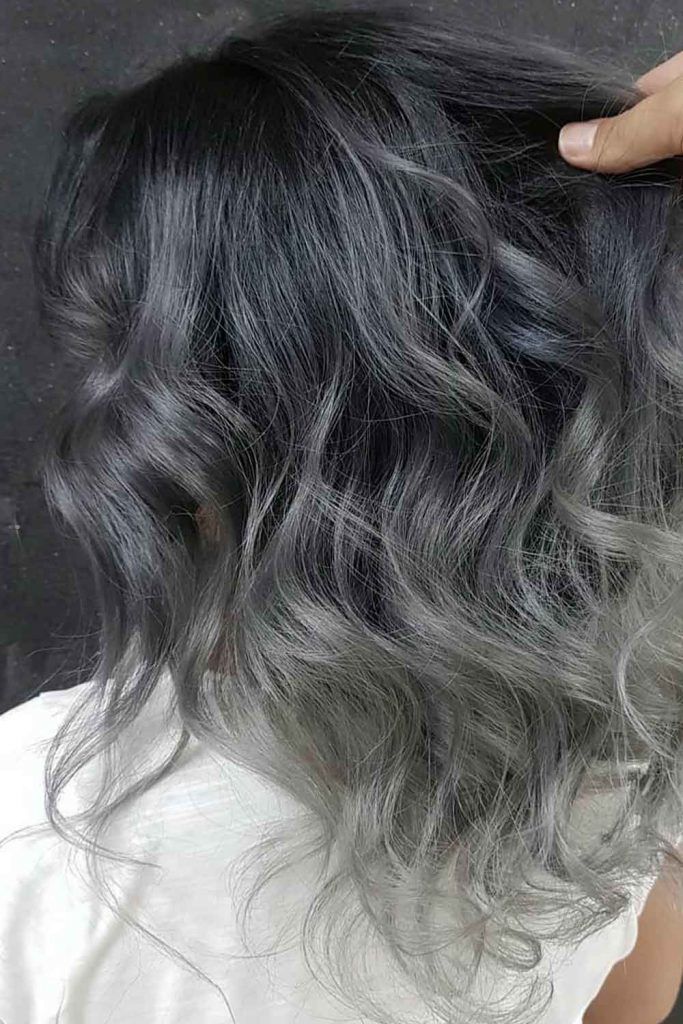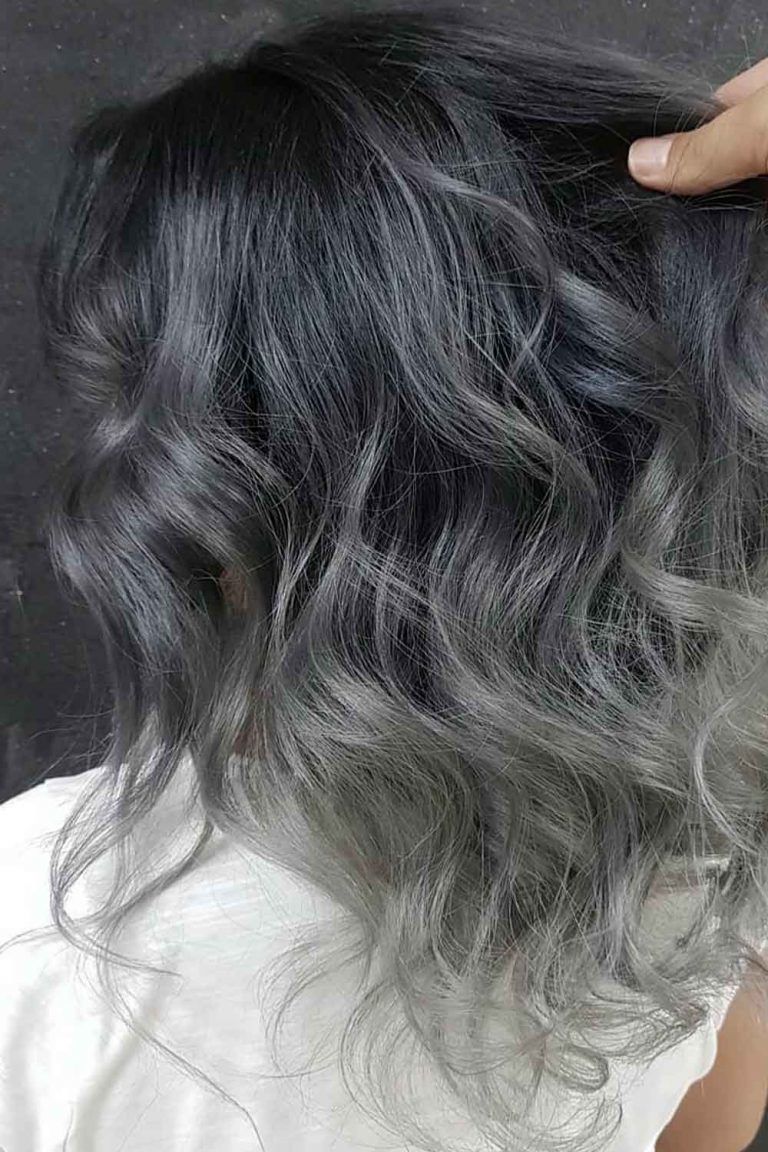 by @nefertitykuafor
Now, it's time to talk about the dark side of the grey ombre variety. The truth is, there's no a more natural grey hue than the dark graphite. Needless to say, it will go ravishingly with all deep black and profound brunette bases.
Dark Brown To Grey Ombre Hair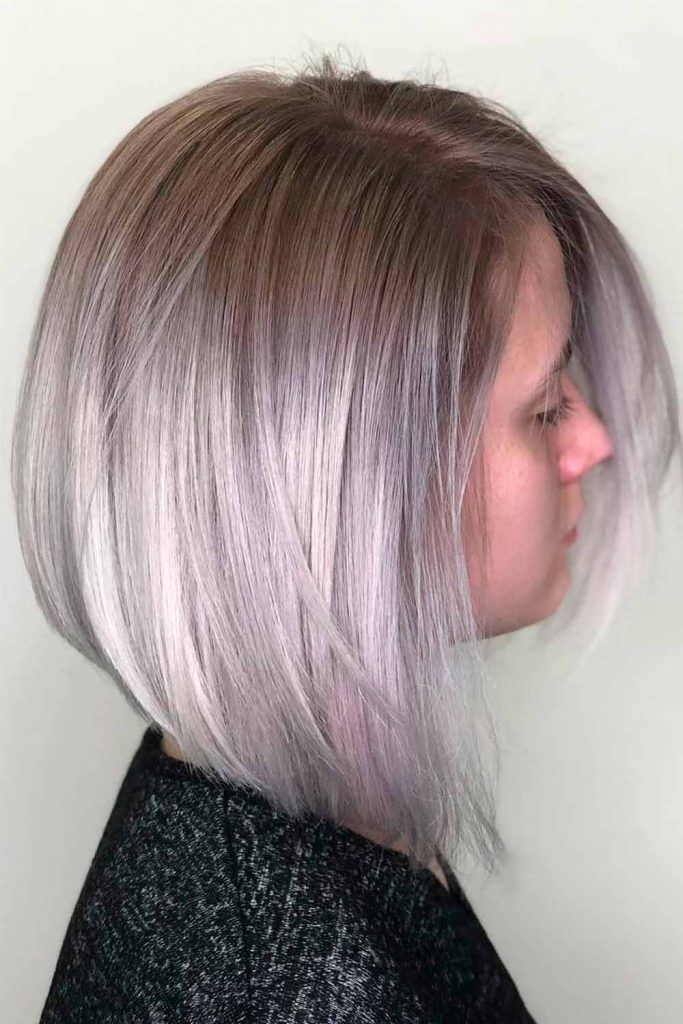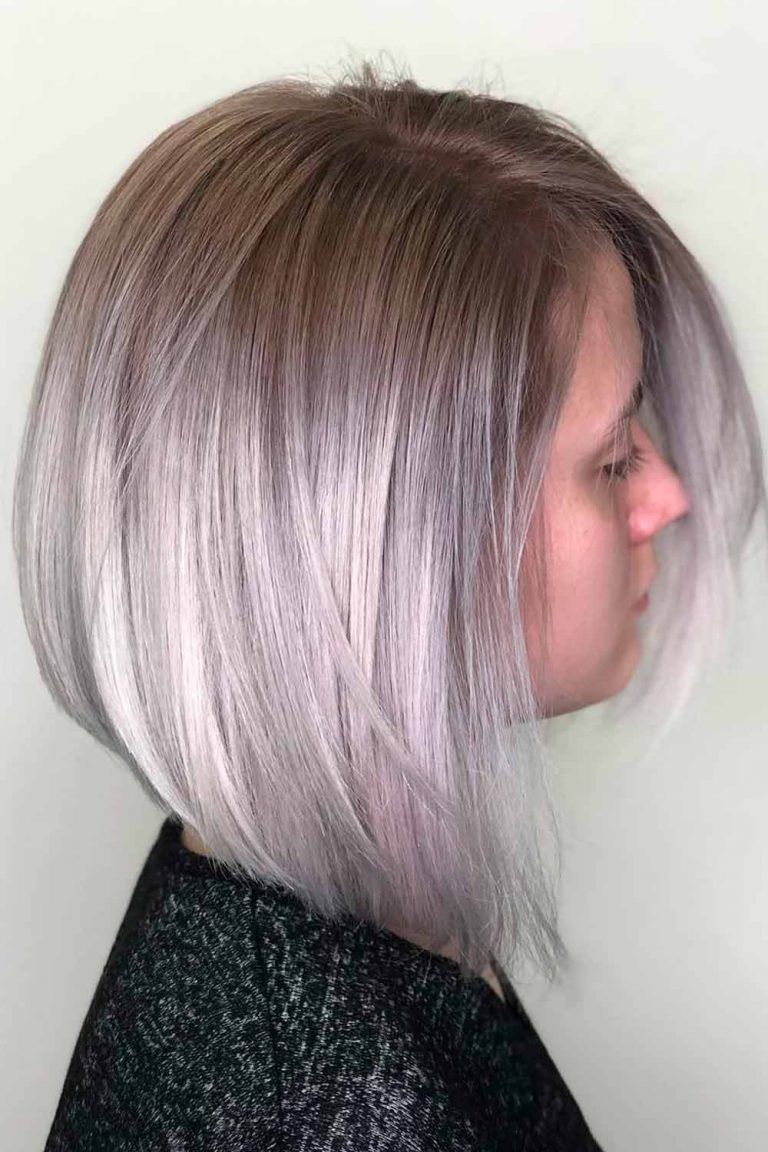 by @kato_studio_
The iconic grey shade can be a stunning match to naturally dark hair colors, whether it comes as ombre or highlights. And, besides a striking appearance, it can still preserve your base while giving a trendy touch to the midshaft or to the ends.
Brown To Grey Ombre Hair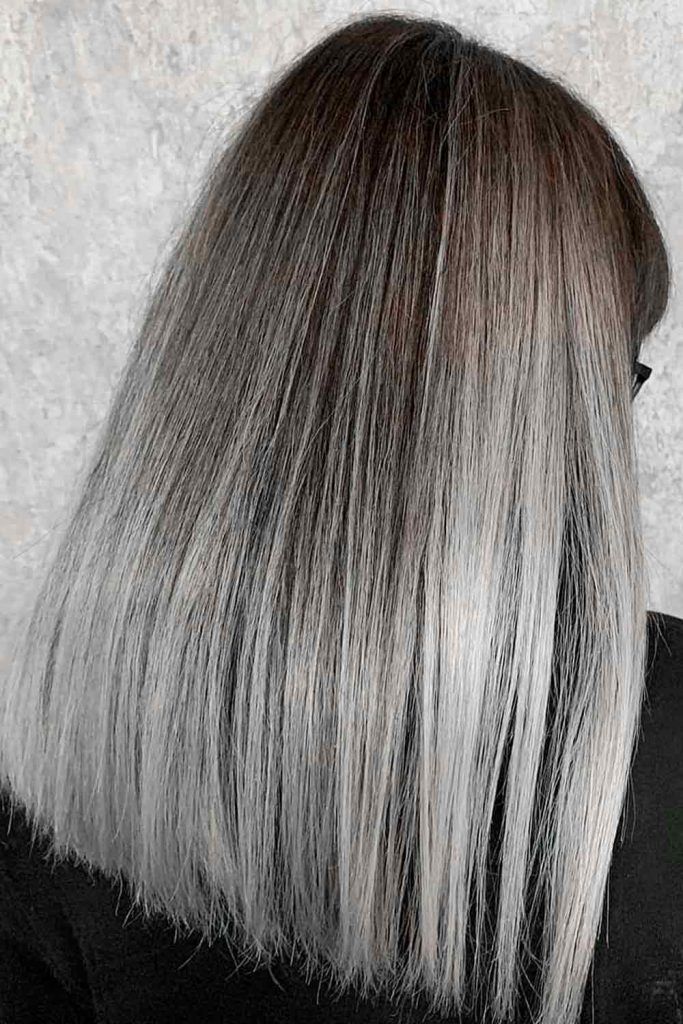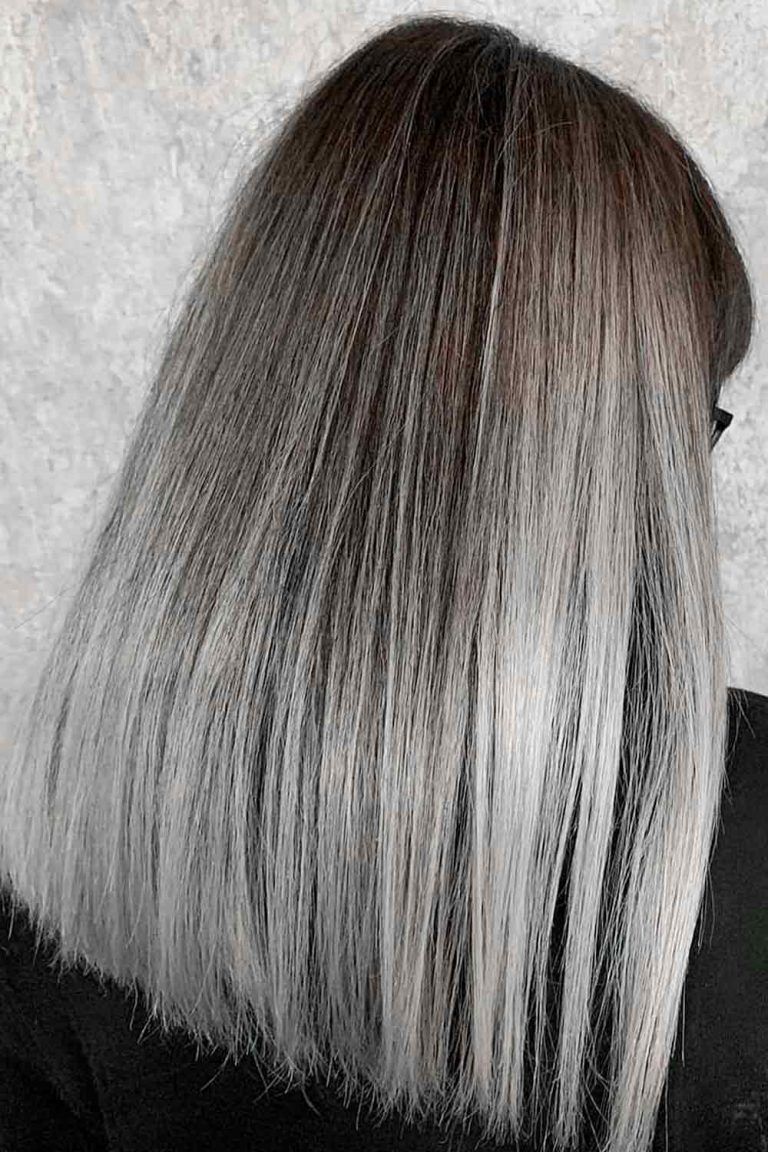 by @invogahairlab
Grey ombre has no limitations or color restrictions; it's not necessary to start with a dark base. Light brunettes can bring the idea to life, too! And if you want the transition to be soft and smooth, make sure to choose a lighter variation of grey. Color balance is a thing!
Dark Roots Hair With Grey Color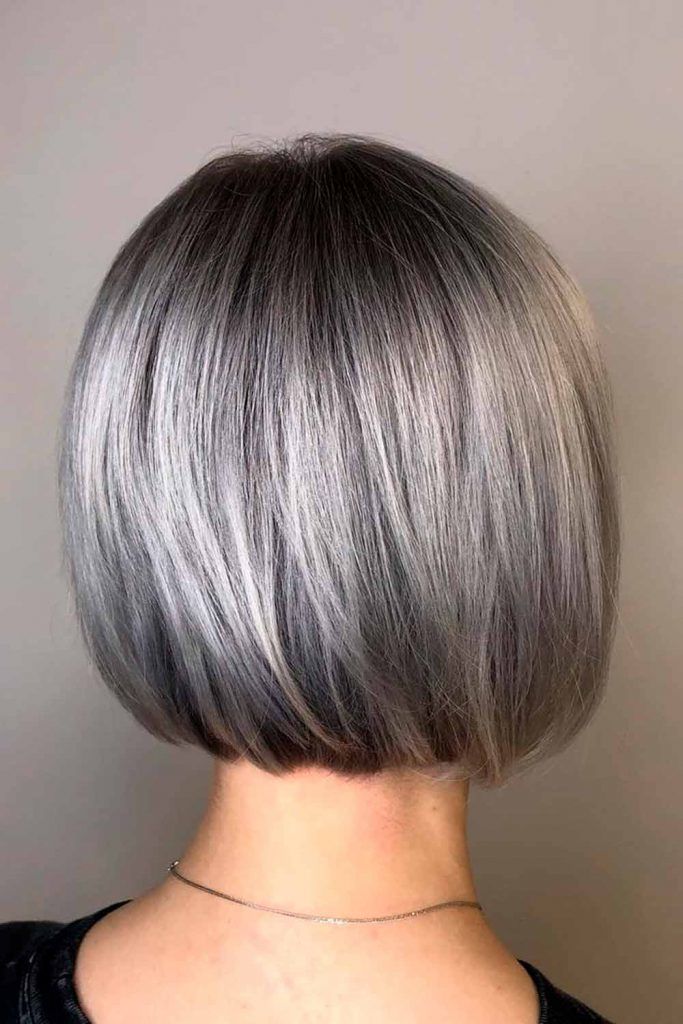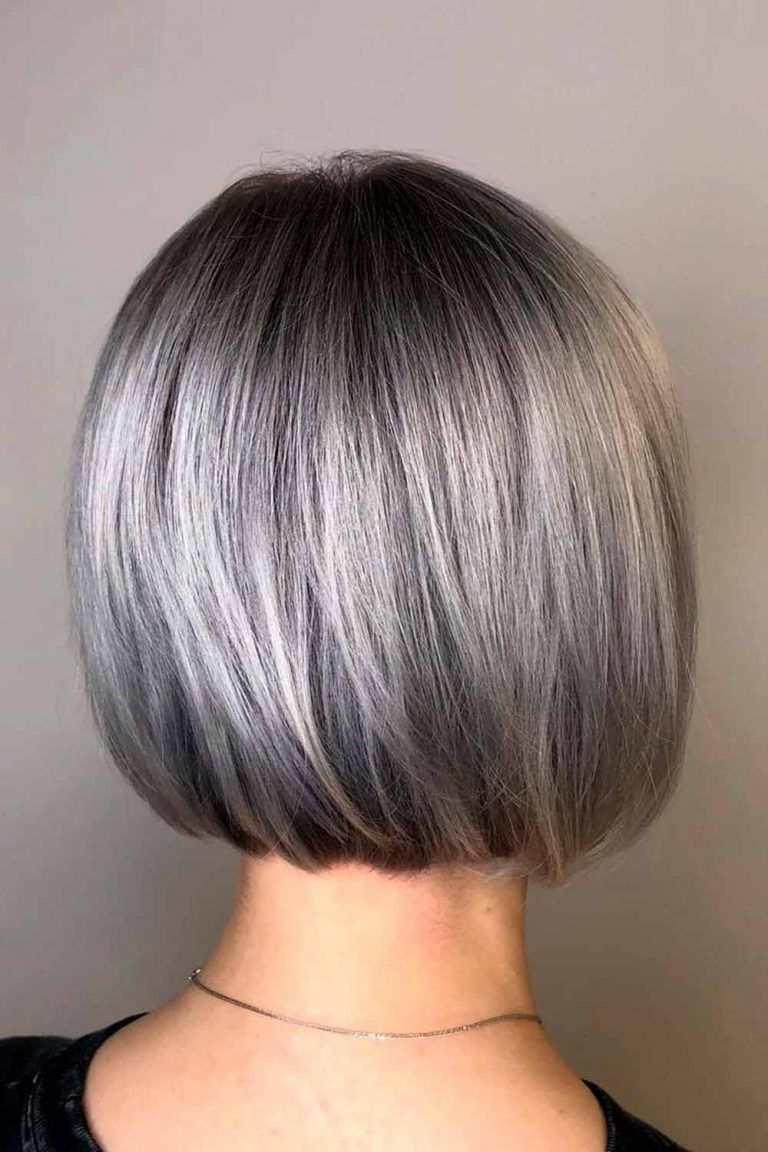 by @kato_studio_
Leaving roots dark is a fantastic way to make your color job pop and look effortless at the same time. Your roots will show off the beauty of your natural color as well as the way it blends with a fancy grey shade.
Purple Grey Ombre Hair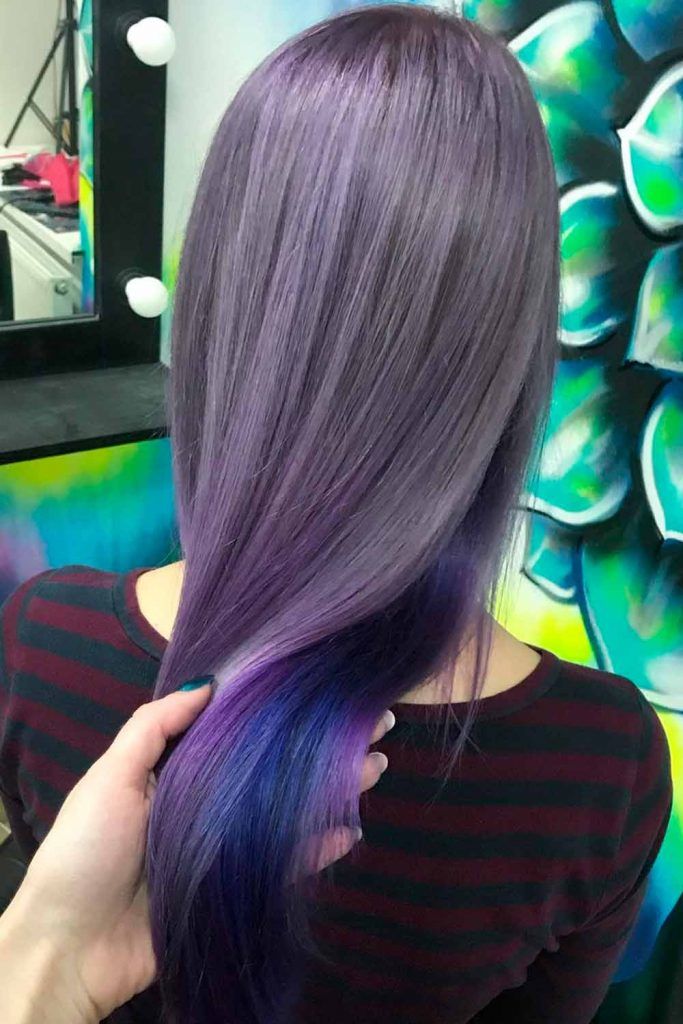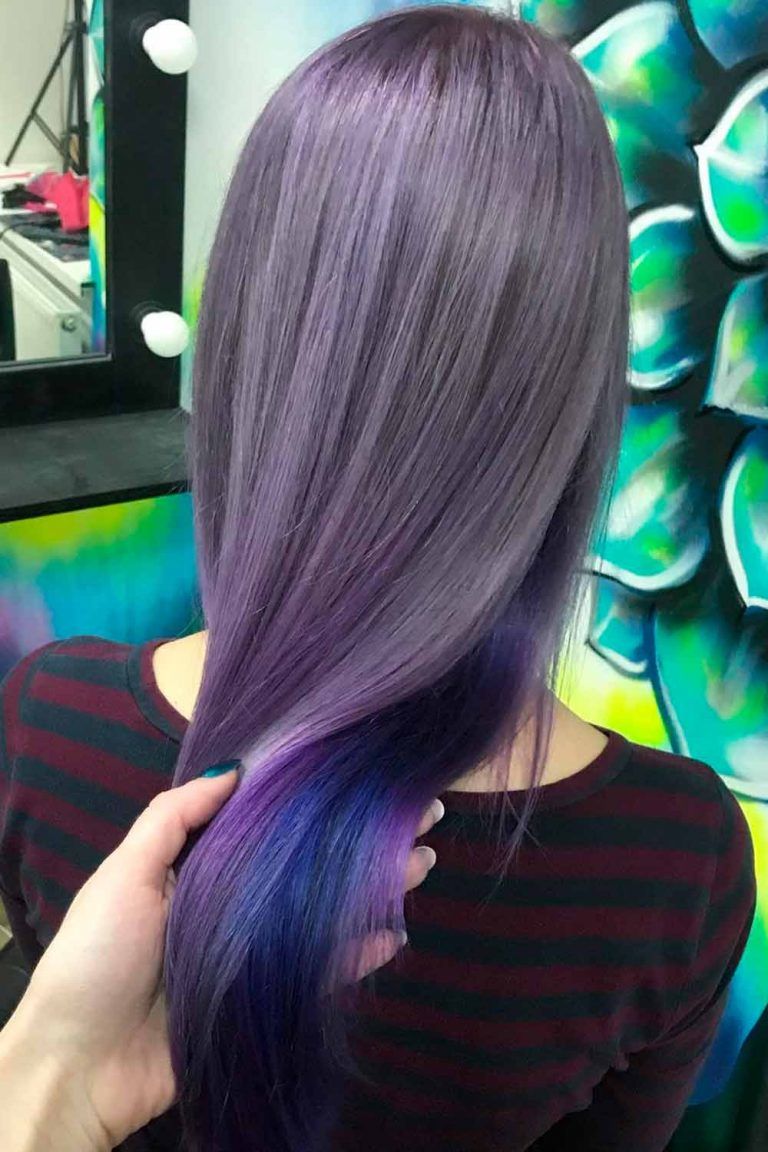 by @raznoglazaya_hair
There's one more fact you should know about trends: they always get on well with each other. Silvery and metallic shades are derivative trends of salt and pepper (classic grey) hair color. The best thing about them, they can bring sophistication to popular purple and pink looks.
Ash Grey Hair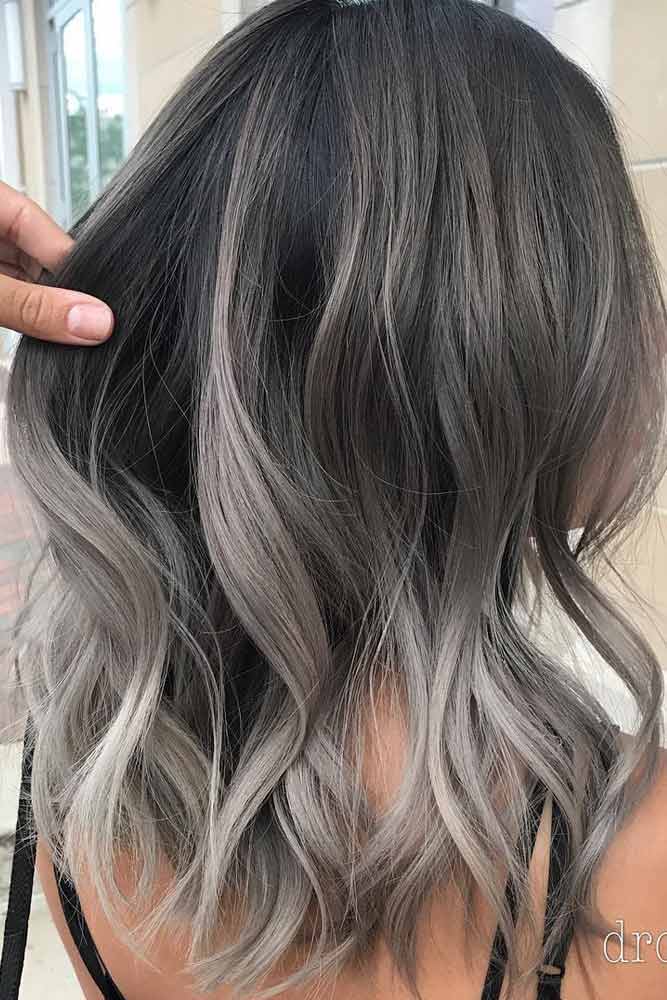 by @drocksalon
Ash grey, the hue that comes along when the fire dies, has nothing to do with warm and fiery shades. Even though it's a muted version of grey, coupled with a darker base, it can create spectacular movement and dimension.
Silver Blonde Ombre Hair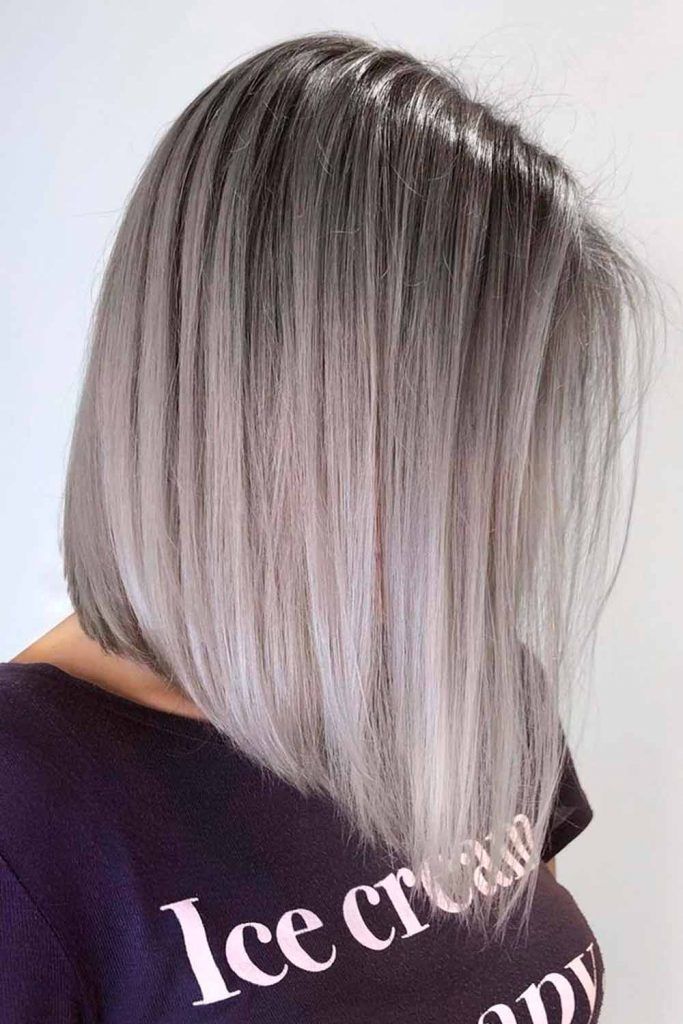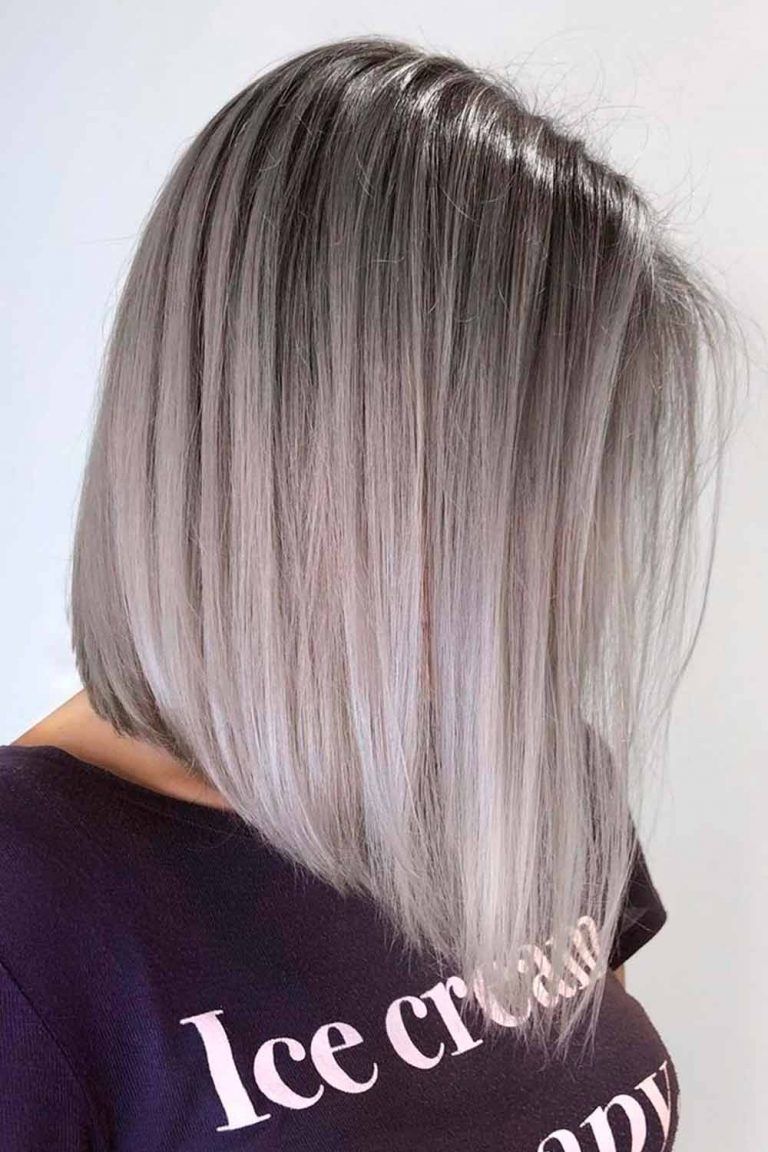 by @valeria_haircolor
A silver blonde mixture is meant for ladies with light complexions. It focuses on the white portion of the gray, making it the main undertone. One of the hottest ways to pull off this idea is to start with your natural roots and let the color gradually get lighter to the ends.
Grey Ombre With Lavender Tone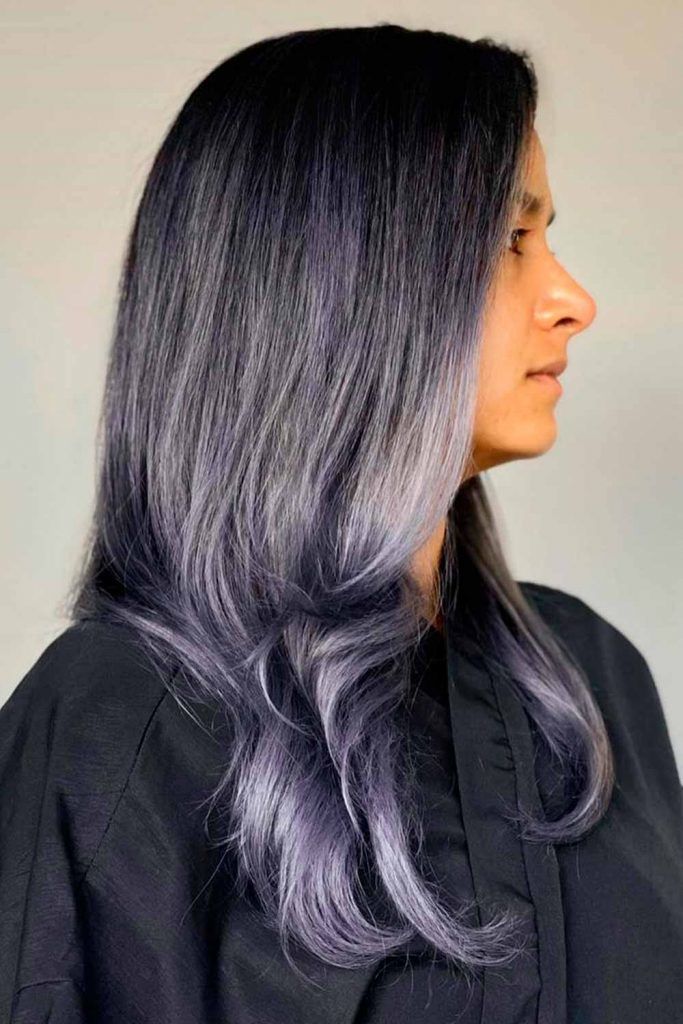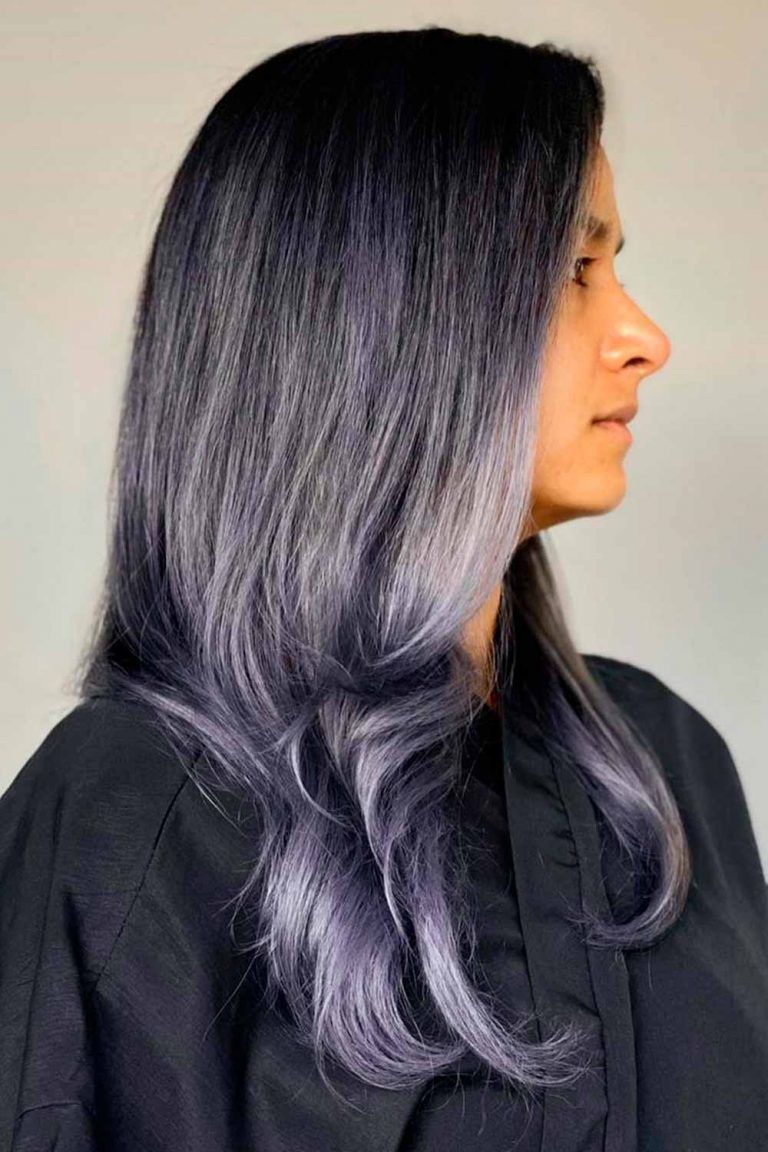 by @tristanoset
It's turned out that the trendy grey shade is a stunning base for another overwhelming trend - purple hair. Choose the most delicate shade of purple and ask your colorist to apply it as a slight, transparent tint. A soft lavender tone will be a great pick, though: just look at how lustrous these colors are.
Grey Ombre With Blue Undertone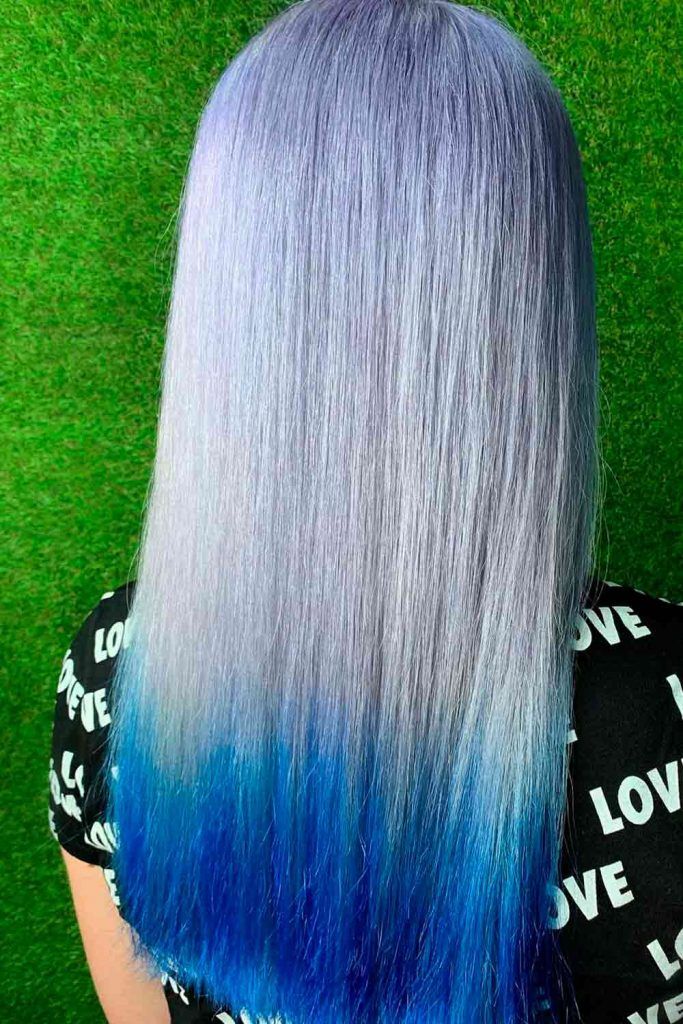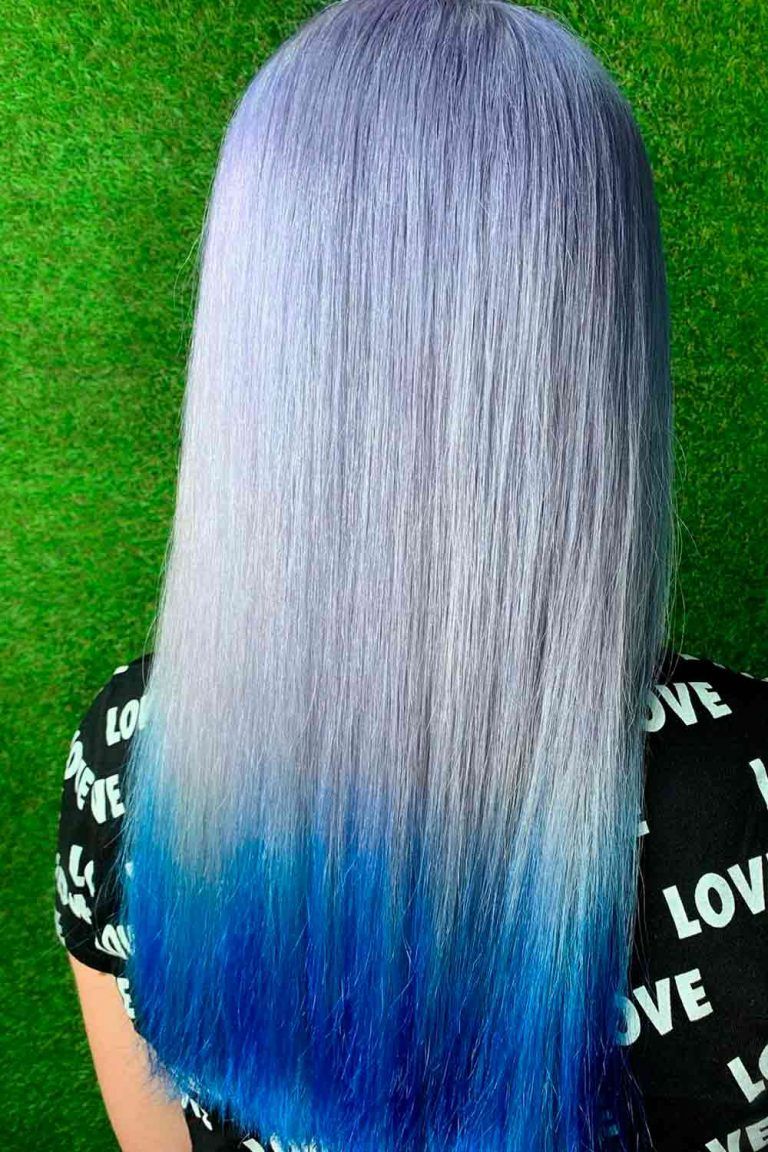 by @dear_asya_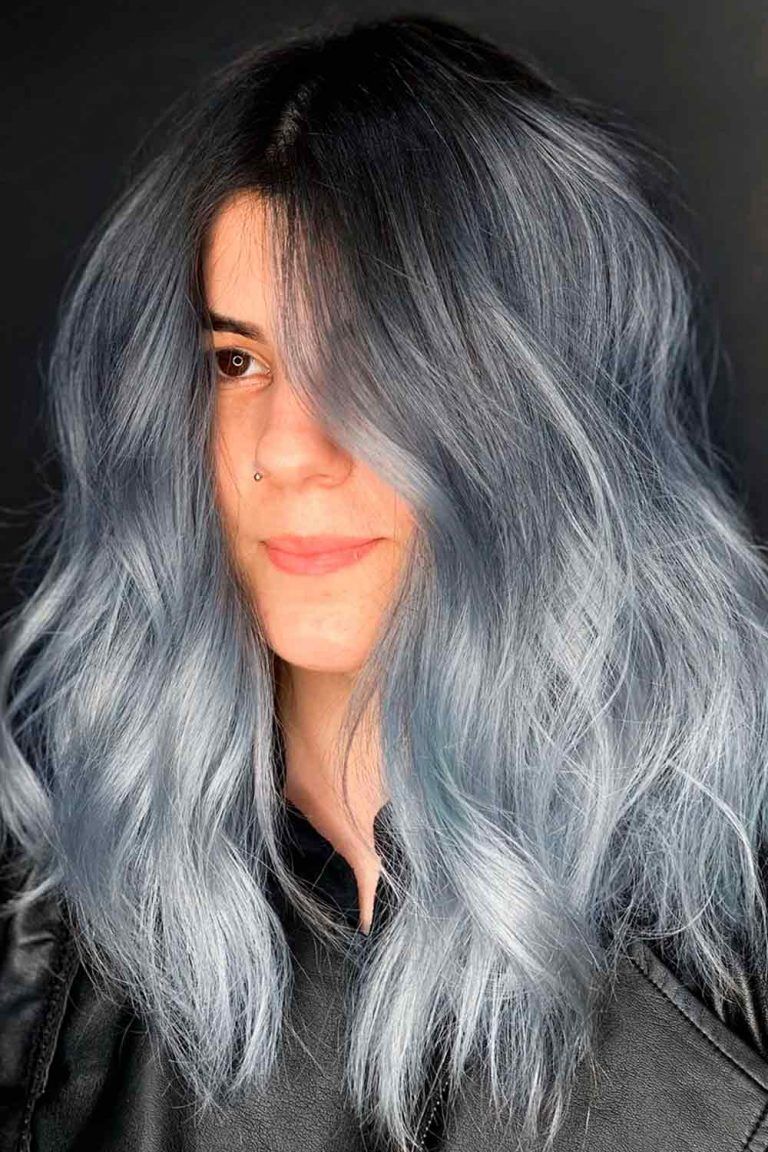 by @tristanoset
Believe it or not, a little hint of blue can show the trendy grey hair color in a totally new light. Besides, if you don't want the grey portion of your ombre to become whitish when it fades off, some soft blue undertone will do the trick, keeping up with the harmony. Needless to say, a hint of blue will add character to grey ombre, making it stand out in the crowd of similar looks.


FAQ: Grey Ombre Hair
Is ombre good for grey hair?
Girls with straight, curly, frizzy and sleek hair will all look amazing with gray hair. The entire effect is laid-back and simple to wear because it's an ombré style: dark at the top and light at the bottom. The darker tones will also be ideal for fall.
Is grey ombre hard to maintain?
To keep your ombre hair healthy, you'll need to visit your colorist on a regular basis and get a deep moisturizing hair mask. Depending on how your grey is taking shape, you might want to use a purple shampoo to keep you hair color shiny and vibrant.
Does Crazy Colour work on GREY hair?
With Crazy Color Graphite, there's never a bad time to go grey! This semi-permanent steel tone is a game changer which upgrades your silver hair dye to a new level. With its charcoal primary color and cool undertones that give your hair a dusky grey appearance.
Was this article helpful?