There are many reasons why half up half down wedding hairstyles are on the edge of the popularity these days. Very often brides-to-be can't make up their minds whether it should be an updo or maybe they should wear their hair loose. That is when half-up styles come in handy. Apart from the practicality of the choice half-up, half-down hairstyles are known for their versatility, even the pickiest of you will find something suitable. To ease your choice, we present to your attention a list of trendy and gorgeous-looking half-up hairstyles!
Half Up Half Down Wedding Hairstyles For A Bride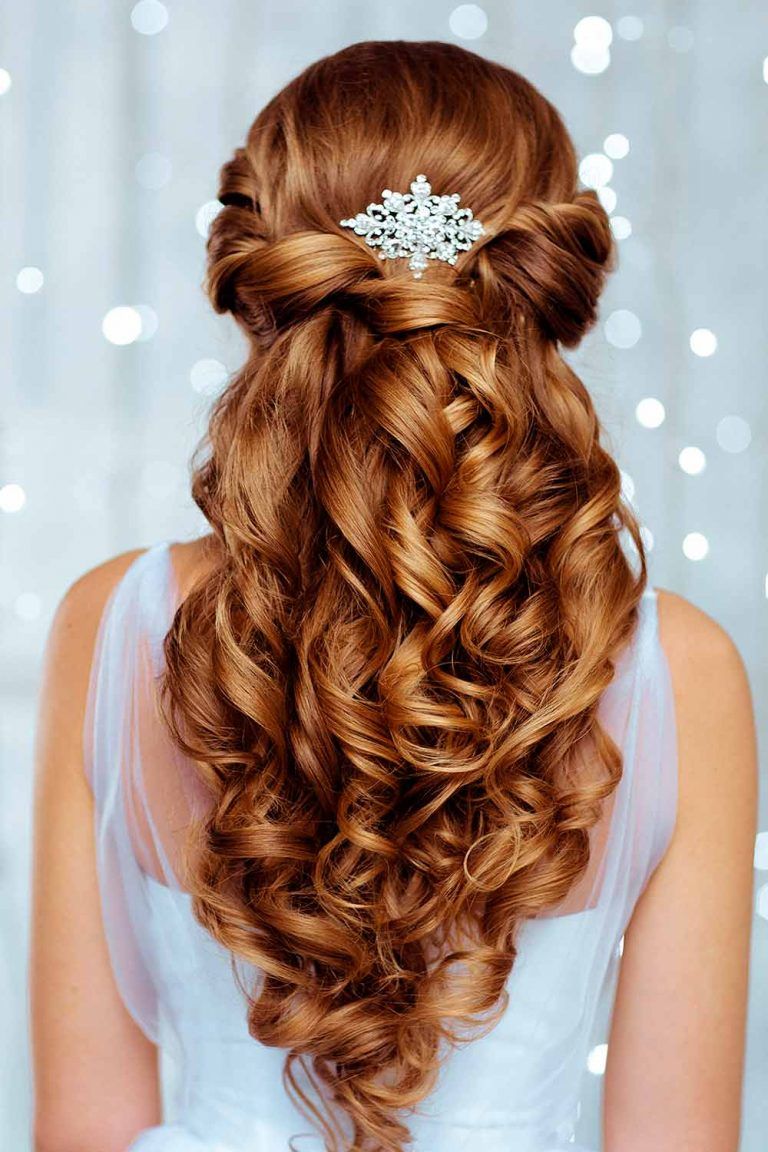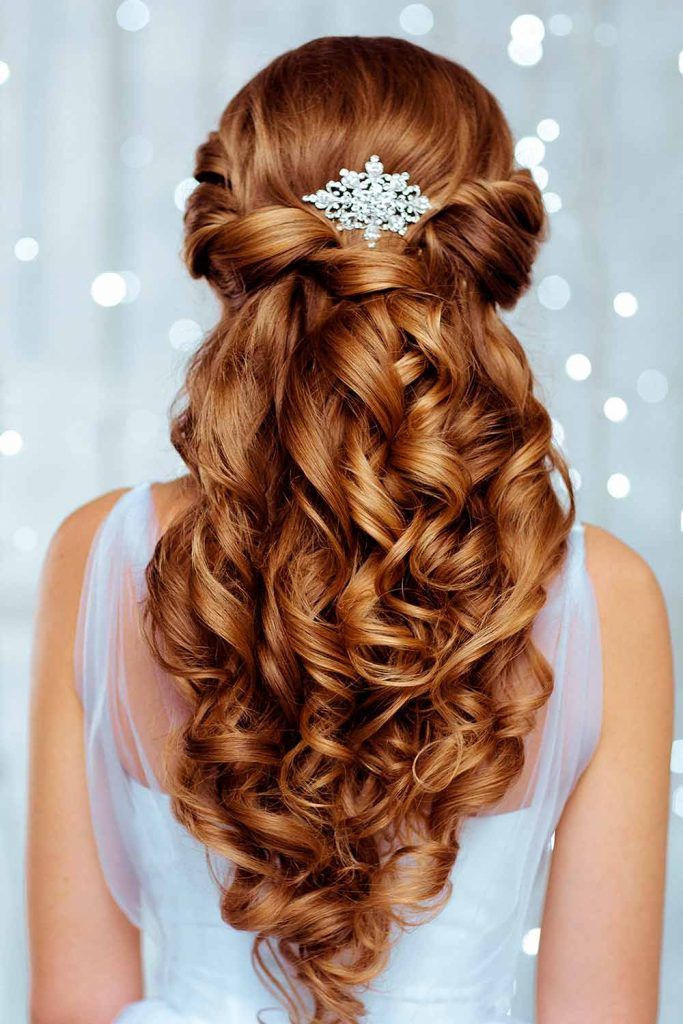 These elegant half up half down hairstyles for wedding with just a simple twist are perfect for those of you who would like to add some classic vibe to your look. Thus, they can be considered one of the best mother of the bride hairstyles. Adding light waves to your 'do would only intensify the charm of your look, but if you are fond of keeping your hair straight – that is fine too. A nice pin will add its gentle touch as well.
Wedding Hairstyles With Flower Accessories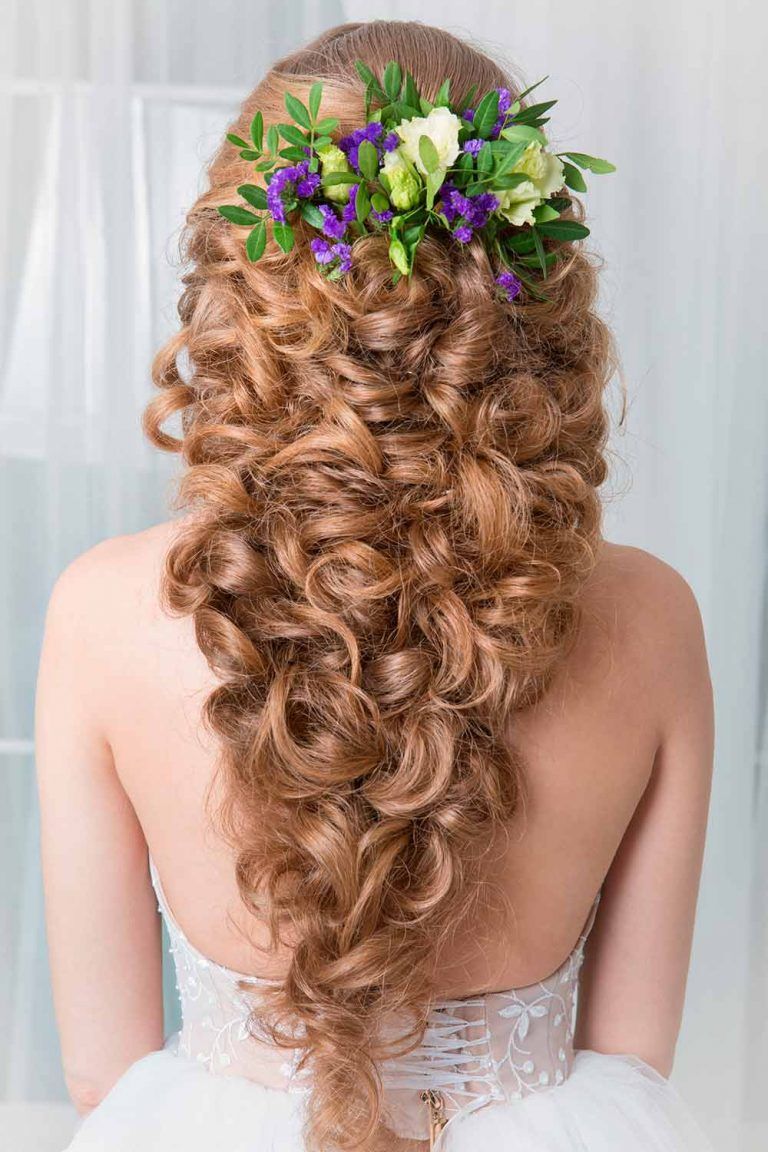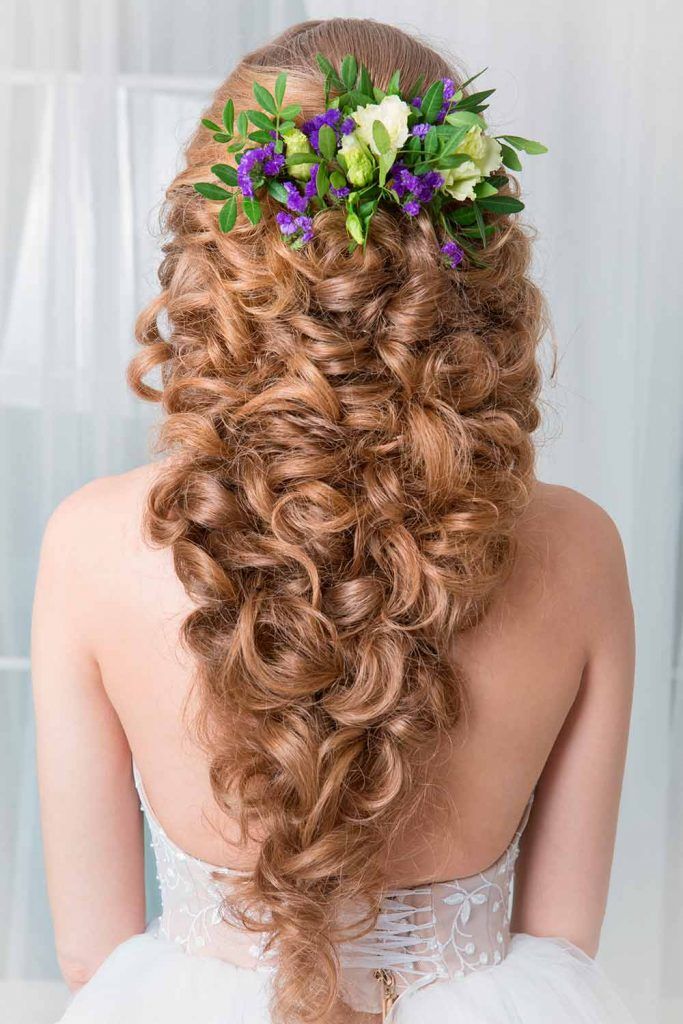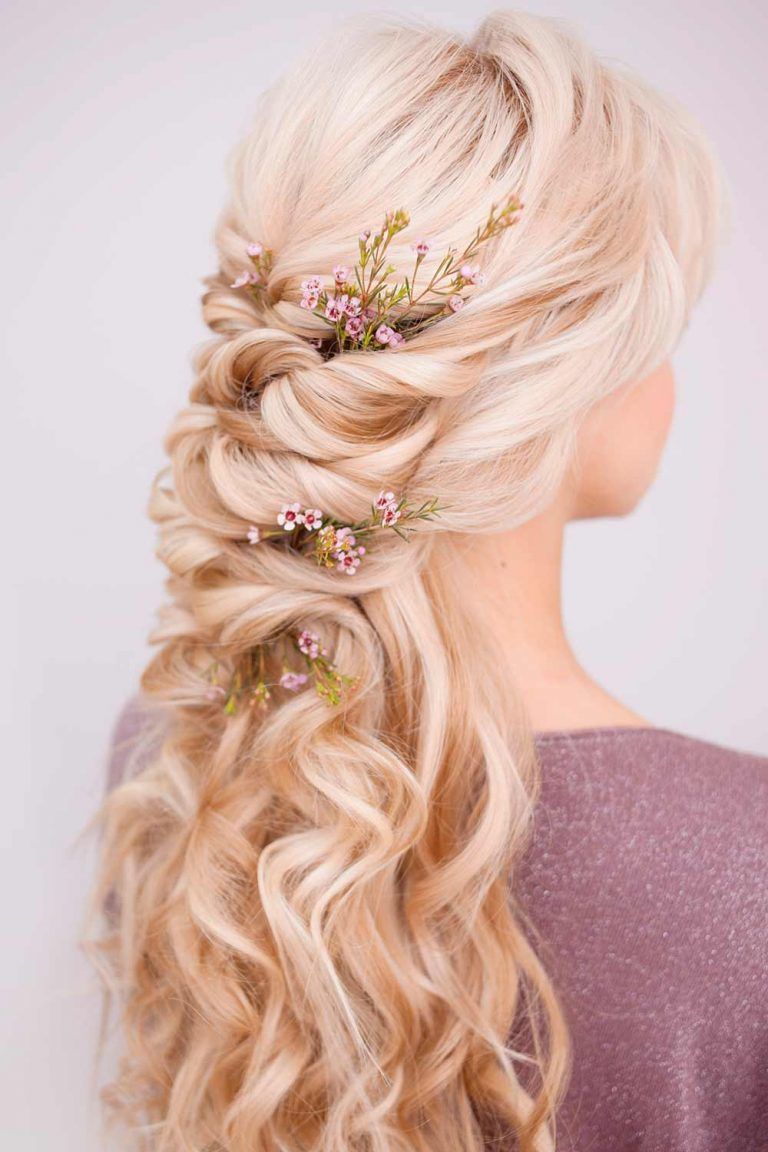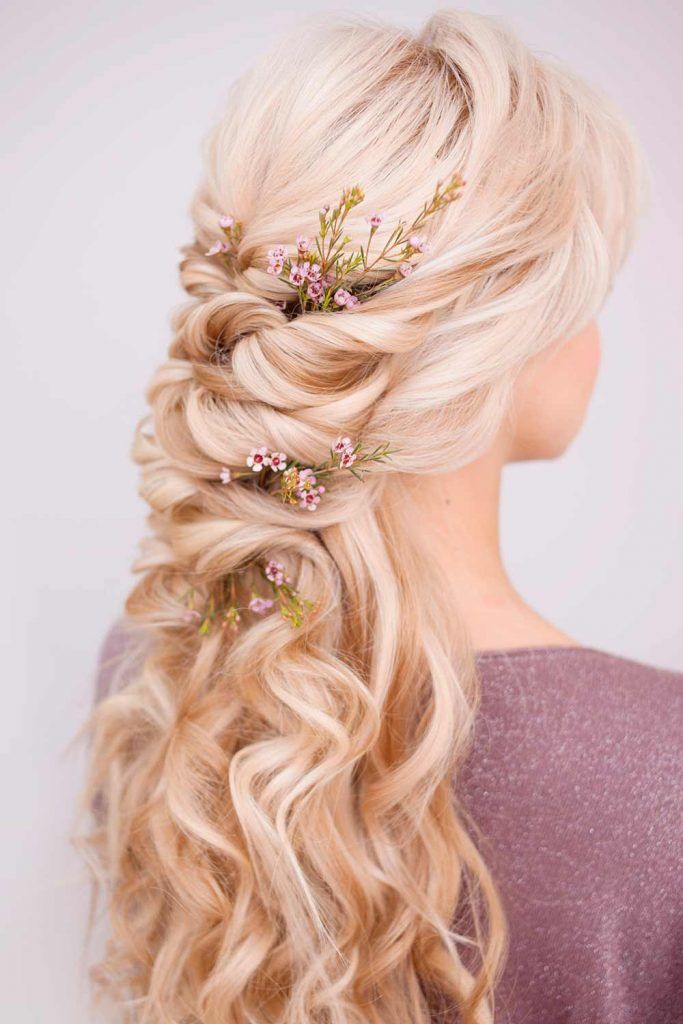 It goes without saying that any half-up 'do is beautiful on its own, but all the nature girls will appreciate the addition of fresh flowers to their hair. It is totally up to you which way to take – either minimalistic artificial pin or a gorgeous rose comb, in any case, the look will be outstanding and breath-taking!
Half Up Half Down Braided Hair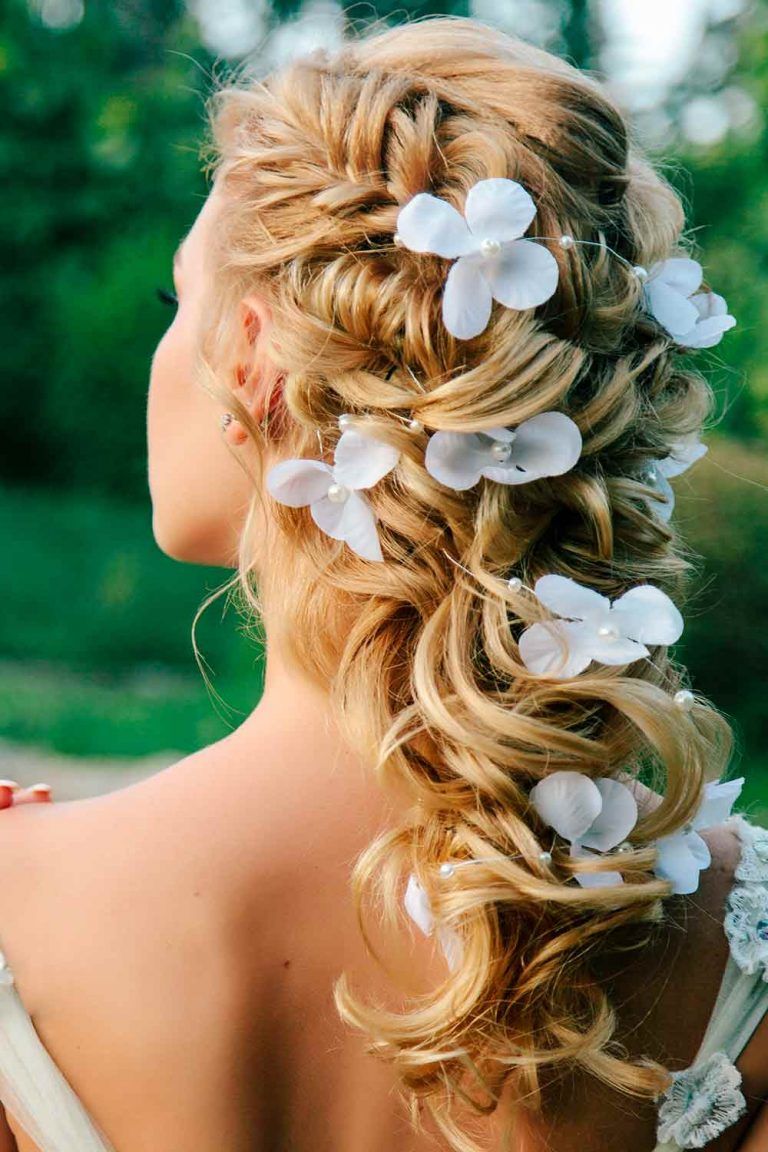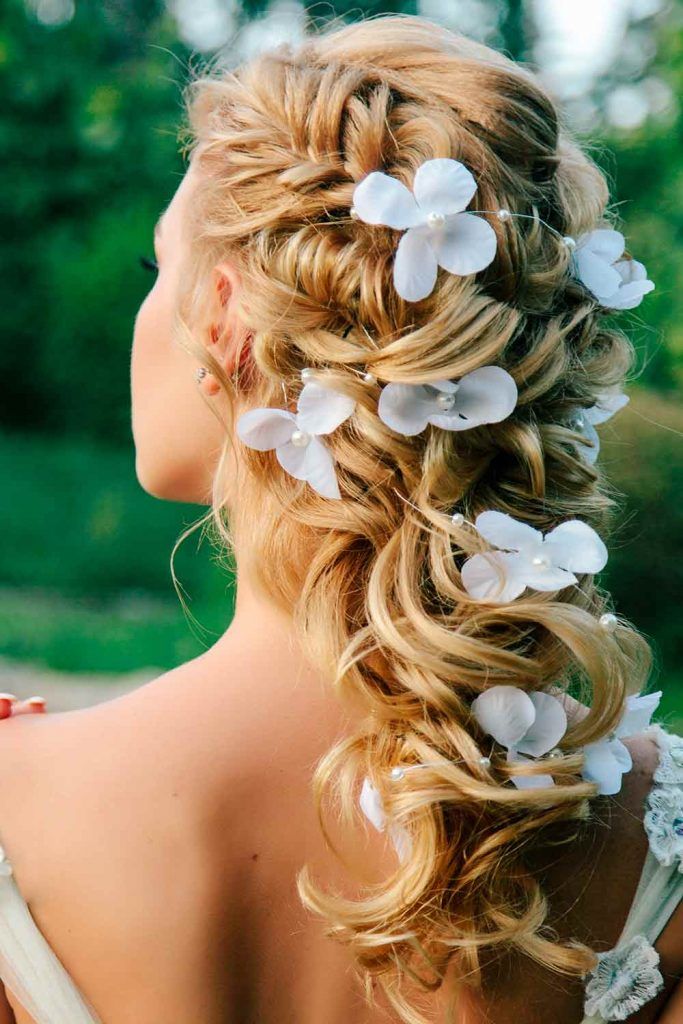 It would be close to inappropriate to leave braids out. There are so many ways to upgrade your wedding half-up 'do with something as versatile as beautiful braids. You can opt for a braided crown or a side braid not to mention mermaid braids with jewelry involved. That innocent touch a braided half-up 'do will add to your look is indescribable!
Half Up Half Down Hairstyles With Charming Accessories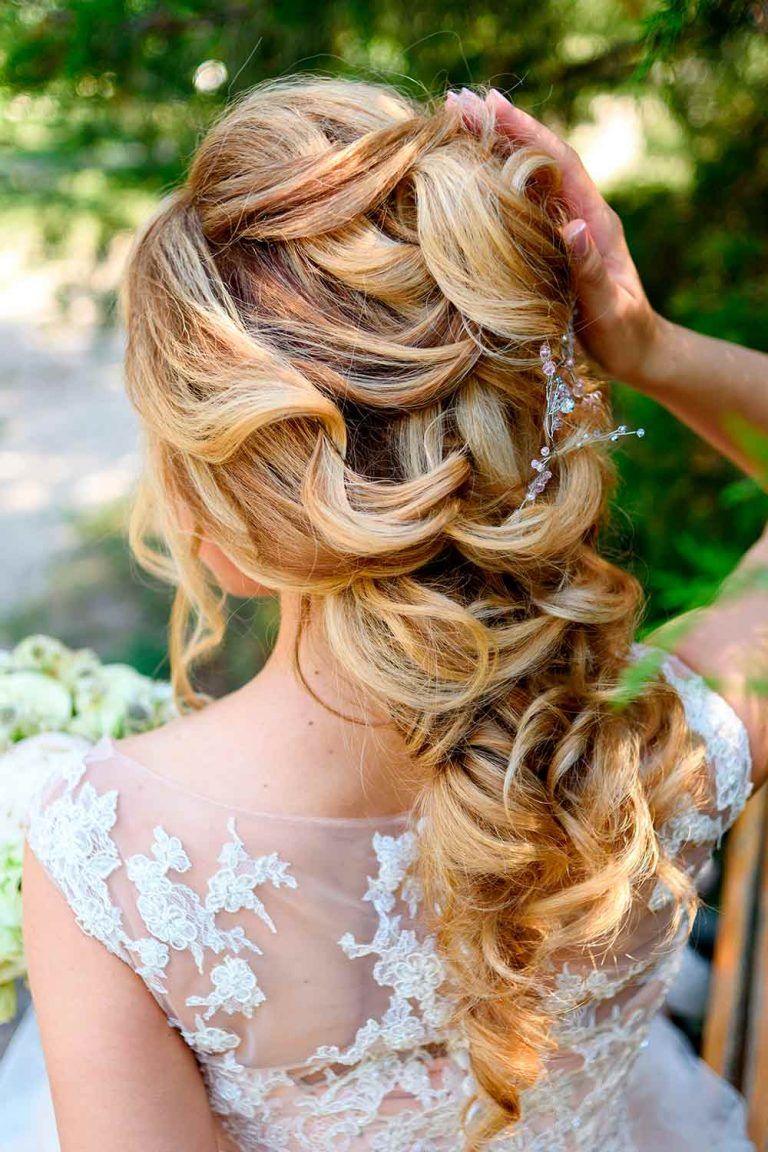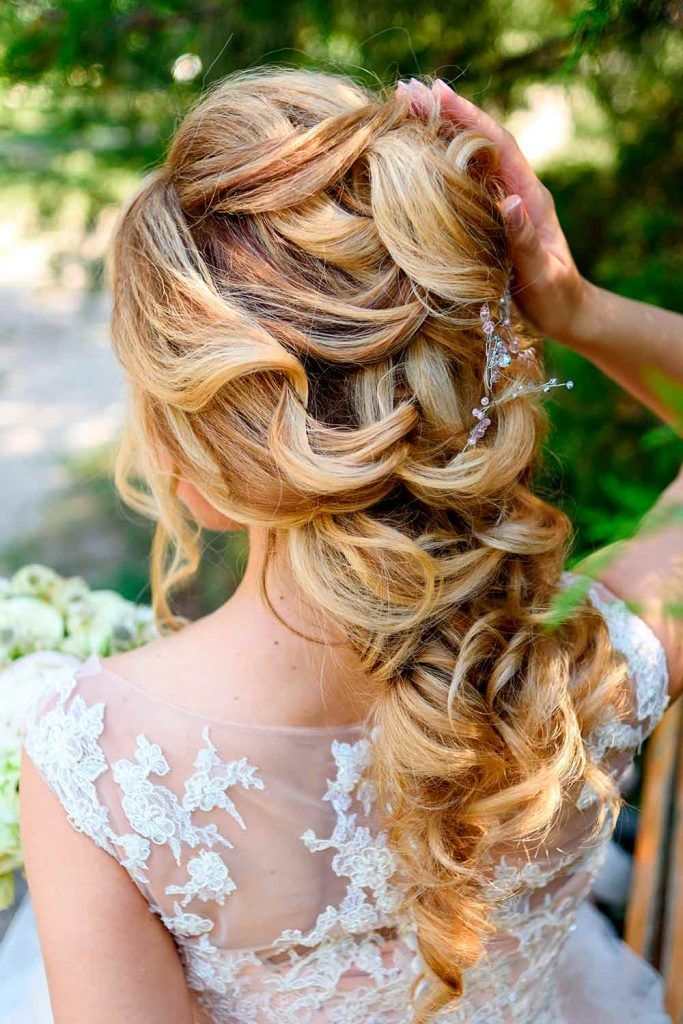 When it comes to the half up half down wedding hairstyles, you will be surprised how many things you can combine them with. All sorts of hair accessories are included. Besides, wedding hair accessories can be something borrowed or something blue, which allows you to kill two birds with one stone. If you have had some special accessory in mind but didn't know how to introduce it properly into your hair, half-up styles come to rescue! Even the simplest will look extraordinary with the properly chosen accessory. See for yourself!
Mind-Blowing Half Up Half Down Bridal Hair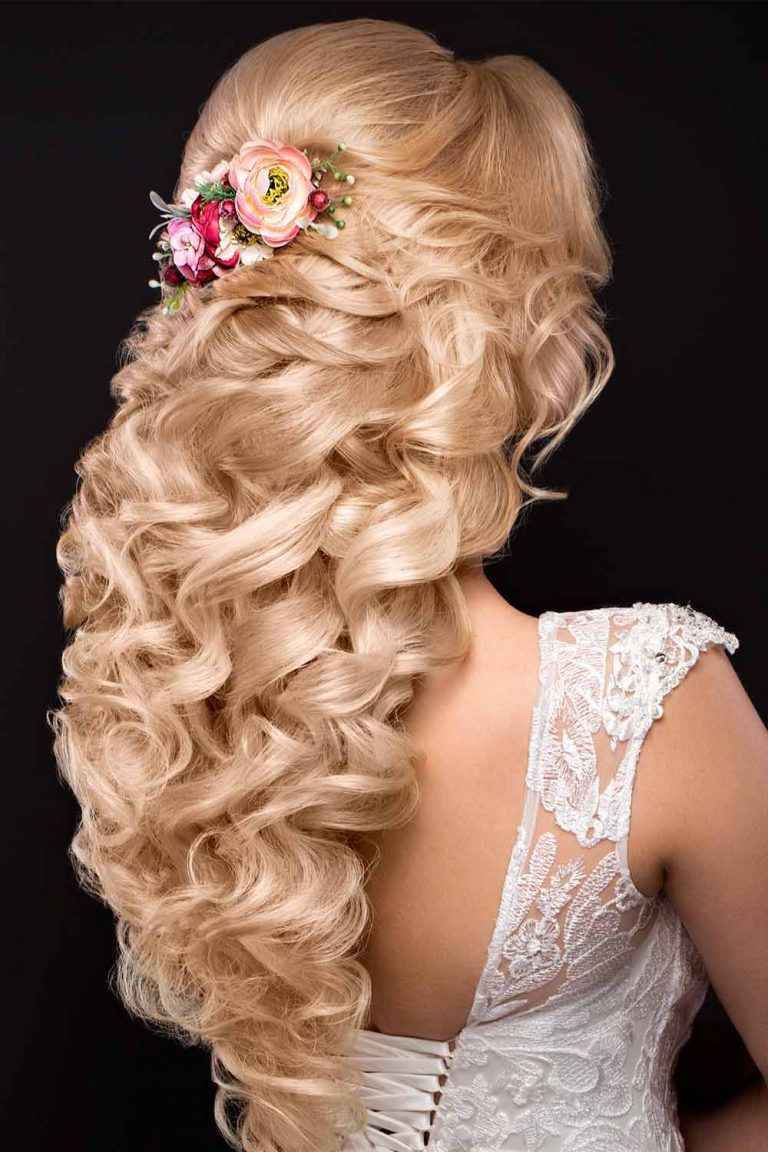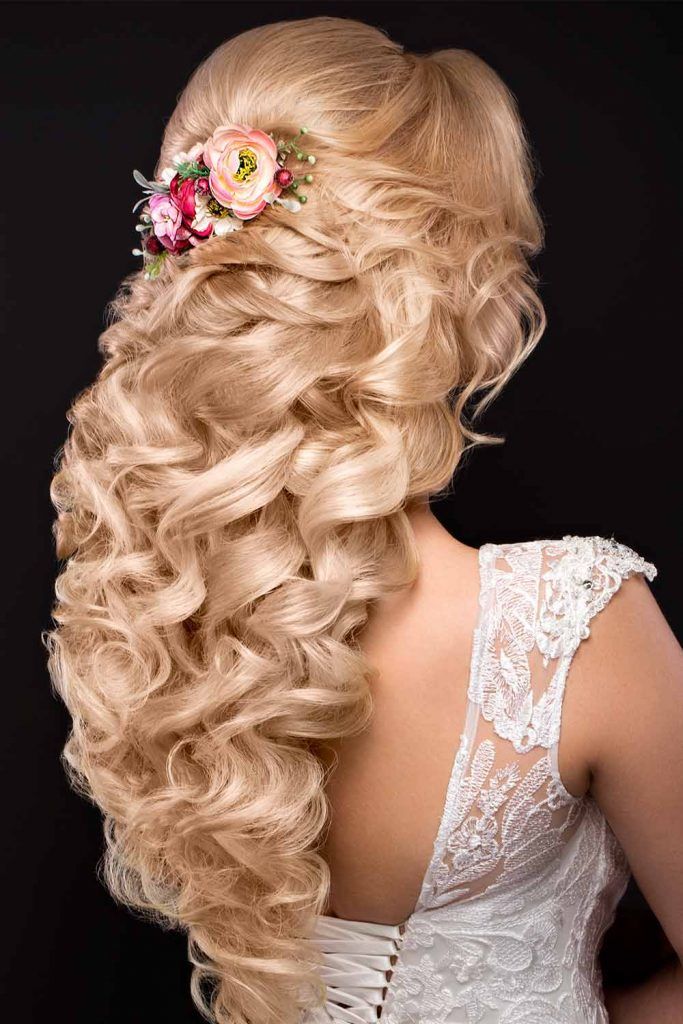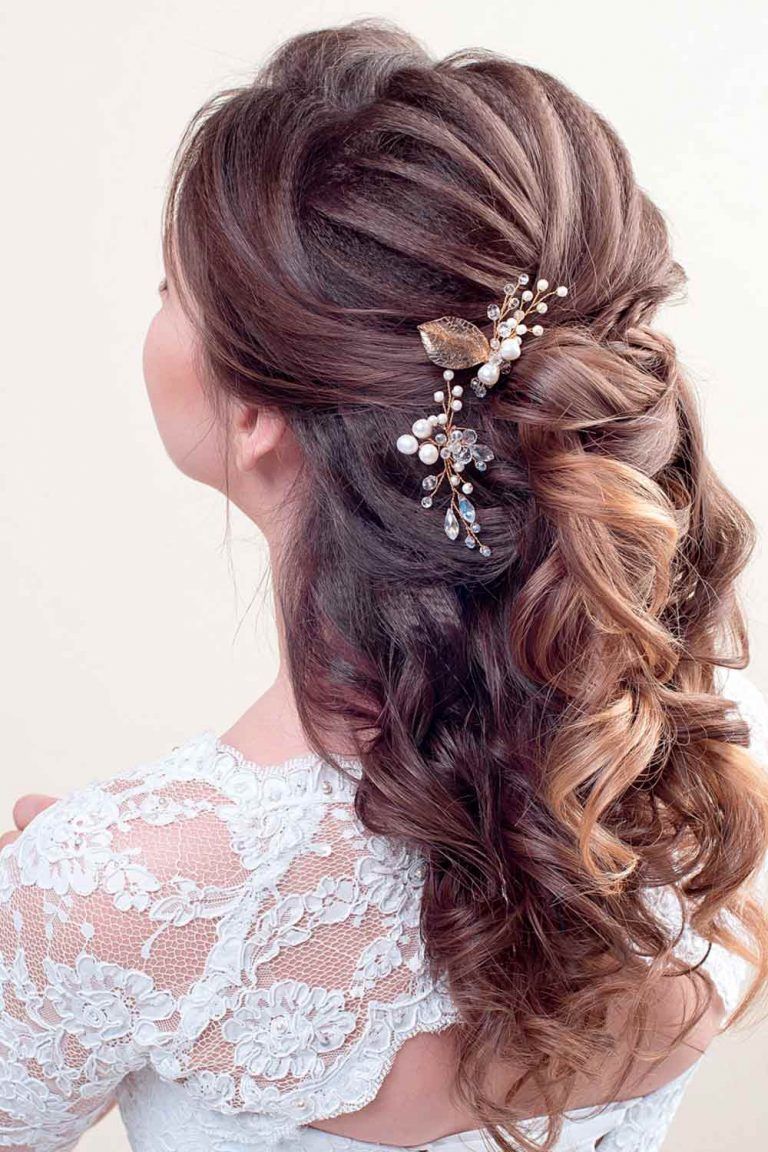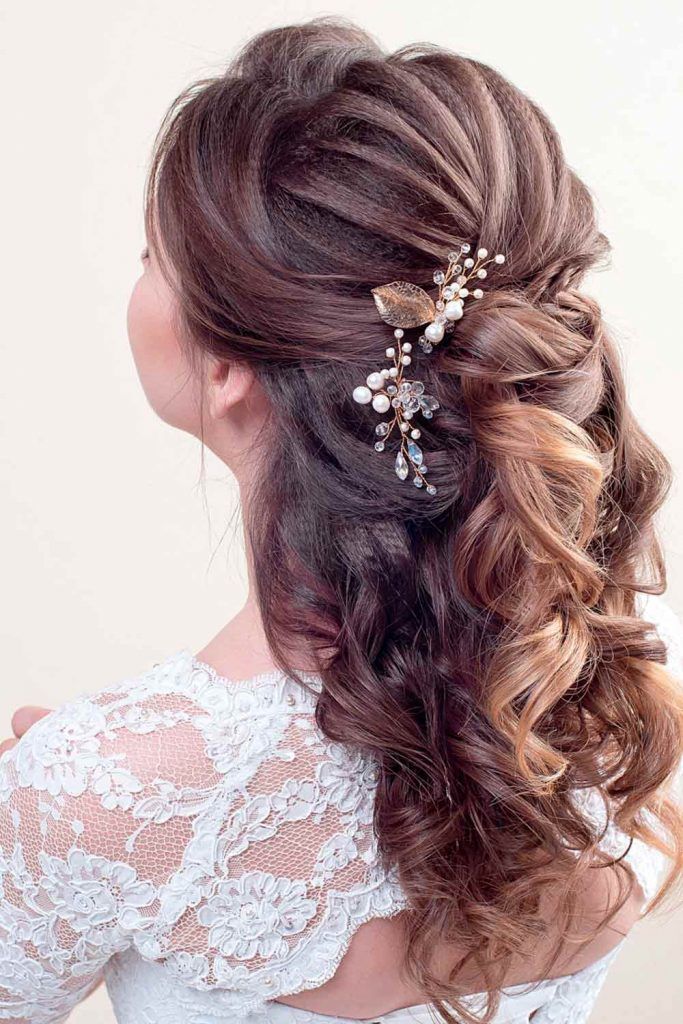 Half up half down wedding hairstyle is an elegant choice for any gown style. It may be vintage, bohemian, rustic, or classic wedding dresses - they all look gorgeous when accompanied by this killer wedding hairstyle.
Half Up Half Down Wedding Hairstyles With Hair Flowers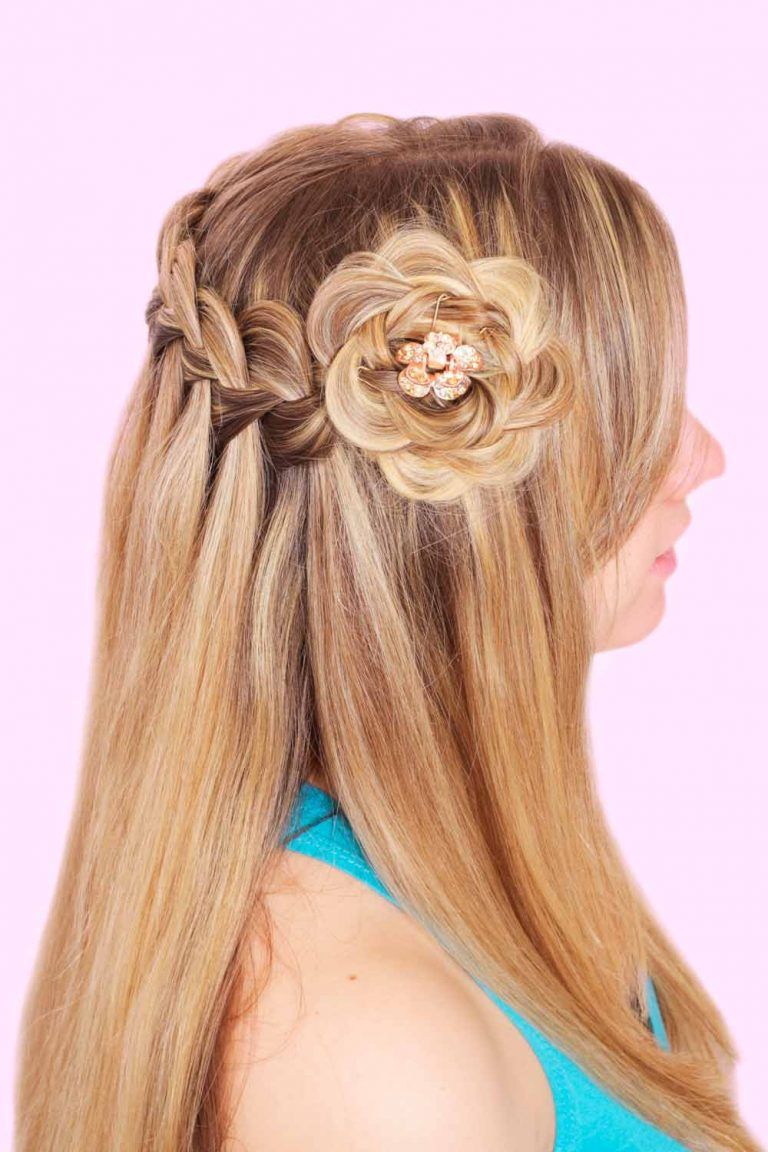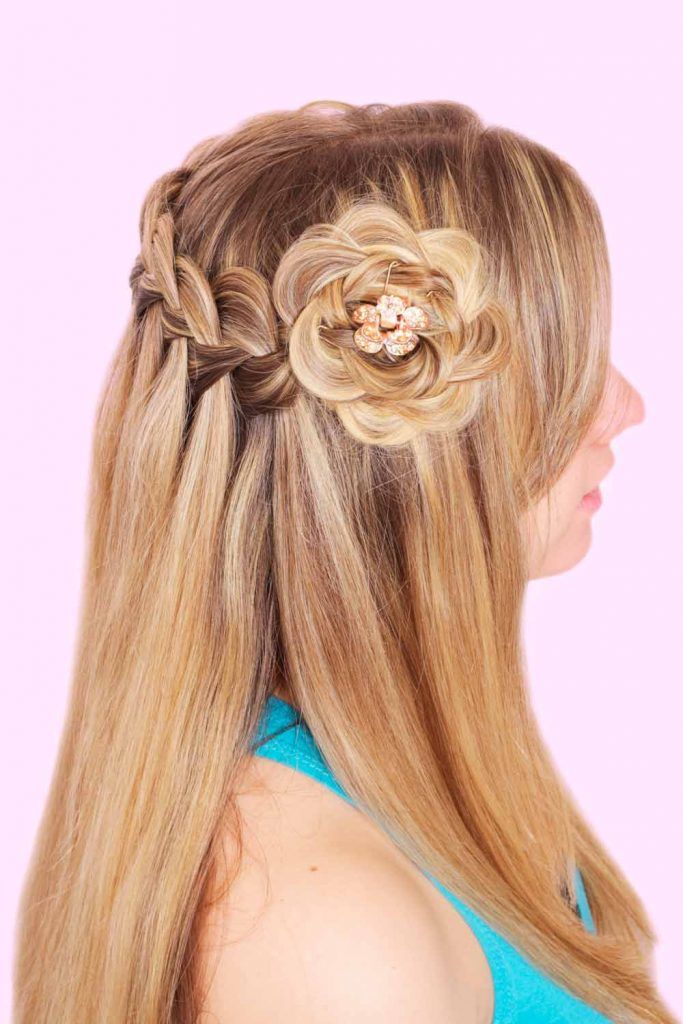 Flowers and long hair are two symbols of pure femininity, remember? Since your hair is your natural accessory, there's no need to incorporate real flowers or floral embellishments into your wedding hairstyle. Instead, you can turn your precious locks into roses or tulips that will accentuate your amazing big-day hairdo. Whether you wear your hair twisted, waved, or braided, flowers will only make it truly special. Moreso, you can also go for bridesmaids hairstyles with flowers, thus being with them in a unified style.
FAQ: Half Up Half Down Wedding Hairstyles
How do you secure half up half down hair?
Start working with curls, then grab small portions from the top of each side's hair, twisting each at the back of your head to make the "half up" section (like you do for a French braid). Work your way down, securing your twists with a hair band.
Is half up half-down professional?
Go get a professional look, simply tie part of your hair up to change up your look. You'll have the confidence of having your hair down while keeping your professional look.
Do bangs look unprofessional?
Basically, any hairdo that appears to require too much upkeep is regarded as unprofessional.
Shaggy, hypersized bangs can get in the way, and if you're continually "shoving" them out of the way, your boss will surely notice it.