A High Ponytail For Any Occasion
A high ponytail is trendy this season once again, which is an awesome piece of news, as this hairstyle is so pretty and also very practical. Well, we all love to wear it when working out, but now we can sport it for any occasion. Let's see how to update your ponytail and make it more enduring.
ADVERTISEMENT ‧ CONTINUE READING BELOW
High Ponytail With Side Dutch Braid
Source: missysueblog via Instagram
Ponytail hairstyles seem to be so simple. But in reality, it is not easy to achieve a sleek look without any bumps. Besides, how to keep your ponytail in place during the whole day? Believe it or not, it is possible.
ADVERTISEMENT ‧ CONTINUE READING BELOW
Ponytail For Fine Hair
Source: Hairbymarissasue via Instagram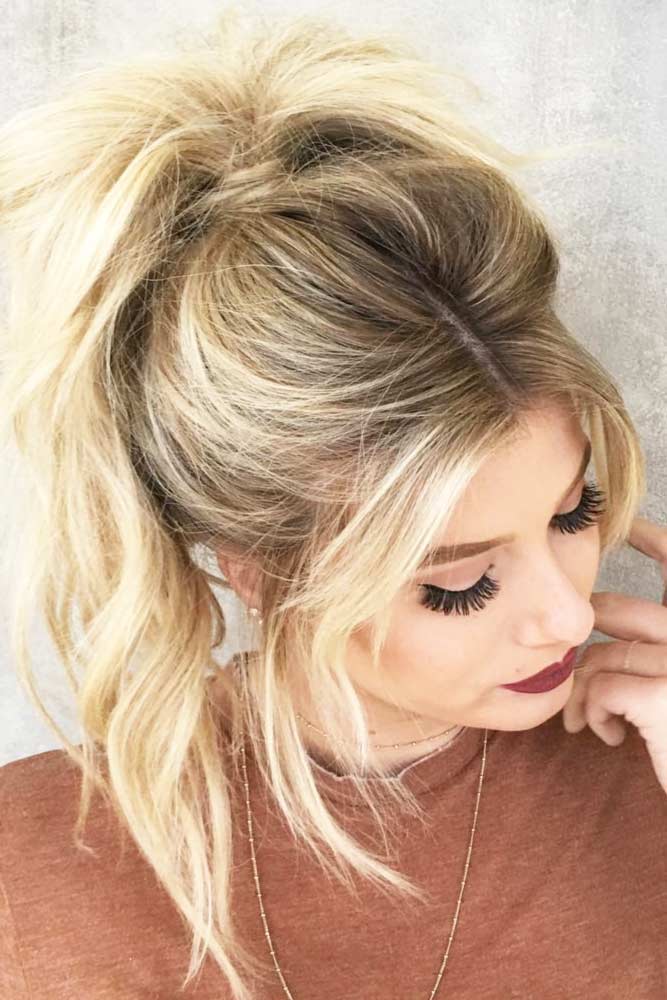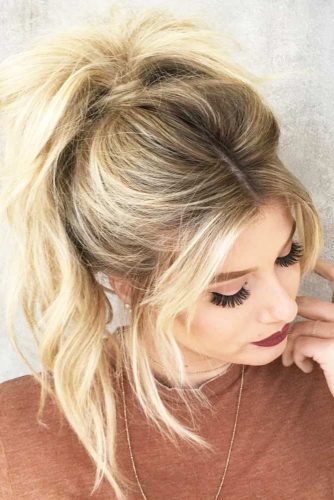 For the flawless ponytail styles, always part the hair before you start. Next, divide it in halves, bottom and top. Flip the latter over the face and spray the hair with a hairspray for a tighter effect. Thus, your ponytail will last longer.
ADVERTISEMENT ‧ CONTINUE READING BELOW
Spiral Braided Ponytail
Source: Ffashionails via Instagram
Now, taking the hair from the bottom, gather it into a pony and brush it properly. Take a small rubber band to secure the pony. The top of your hair remains loose, remember?
ADVERTISEMENT ‧ CONTINUE READING BELOW
Retro Ponytail Style
Source: Caroline.anythingbutbasic via Instagram
The typical retro pony, where the crown is lifted, the hair is waved, and the elastic is hidden seems never to become outdated. And if you sport colored hair, you can give a nice fresh take at it.
ADVERTISEMENT ‧ CONTINUE READING BELOW
Cascading Pony
Source: Evalam_ via Instagram
Once you get a cascading cut, you will change the image of the ponytail hairstyle once and for all: its perfectly balanced silhouette is to die for.
Messy Waves Style
Source: Modaprints via Instagram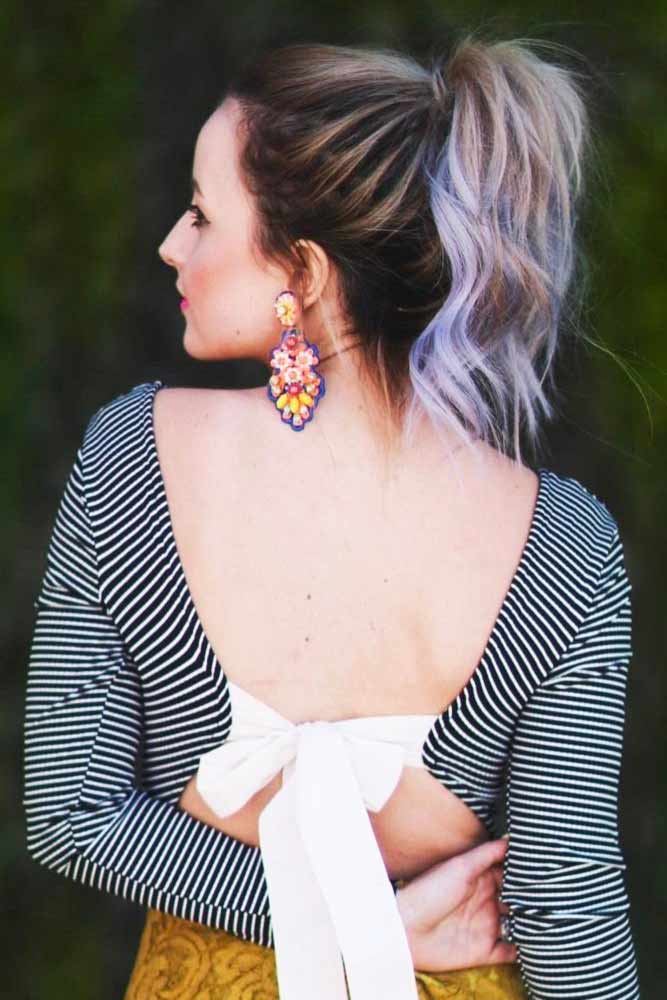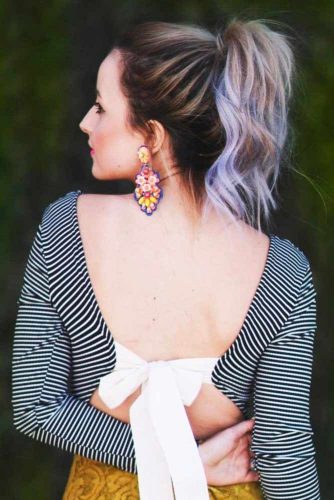 Next, work on that loose hair: tease it using a brush and hairspray. Teasing is a very important process here. If the shape of your head is flat, teasing will create structure and base for the hairstyle.
Big And Bouncy Half Ponytail Style
Source: elstilespb via Instagram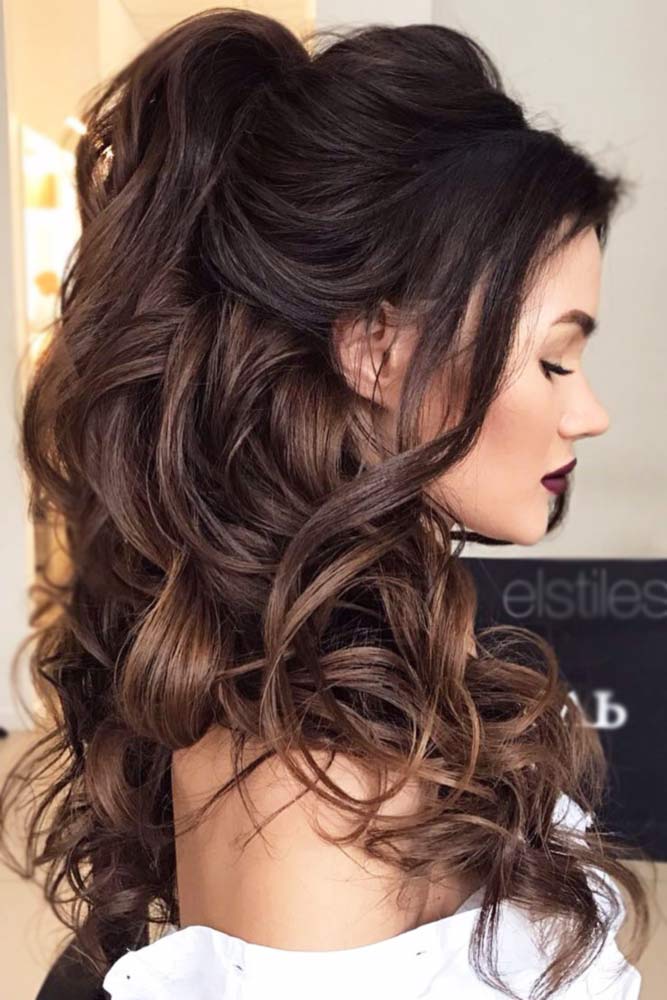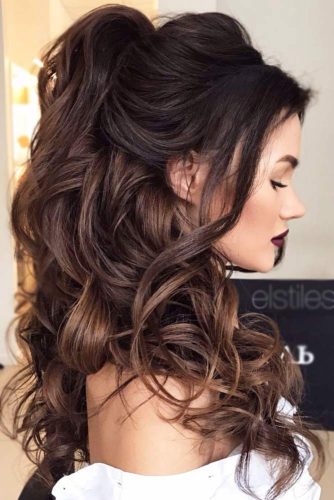 It's hard to recognize a pony in this majestic, voluminous masterpiece, yet it serves as a base for the 'do. If you don't believe that a ponytail can give you an unforgettable hairstyle, this half-up is ready to prove otherwise.
ADVERTISEMENT ‧ CONTINUE READING BELOW
High Voluminous Ponytail
Source: Oksana_sergeeva_stilist via Instagram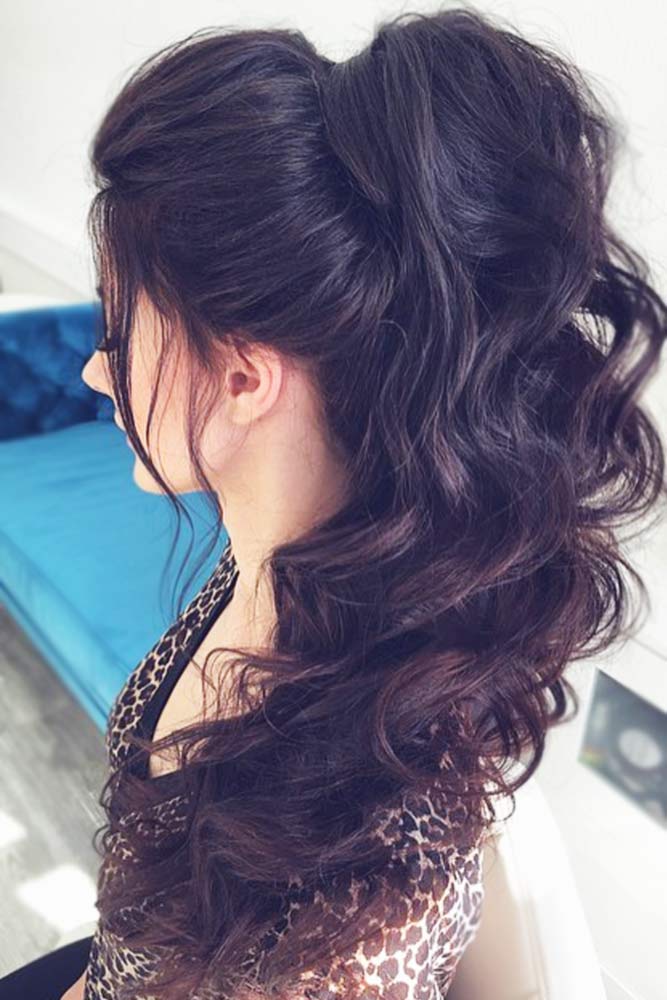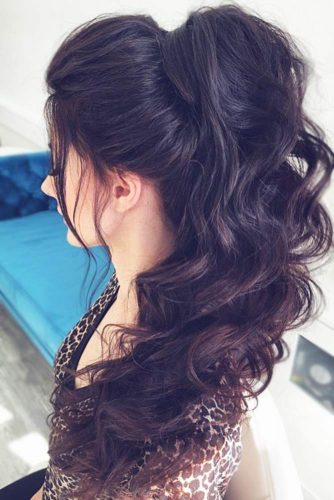 The unbelievably gorgeous and full hair gathered into a ponytail: is there something easier and prettier? There's no a girl who can't do such a style, and there's no a girl who won't love it as well.
Wavy Ponytail
Source: Natalieannehair via Instagram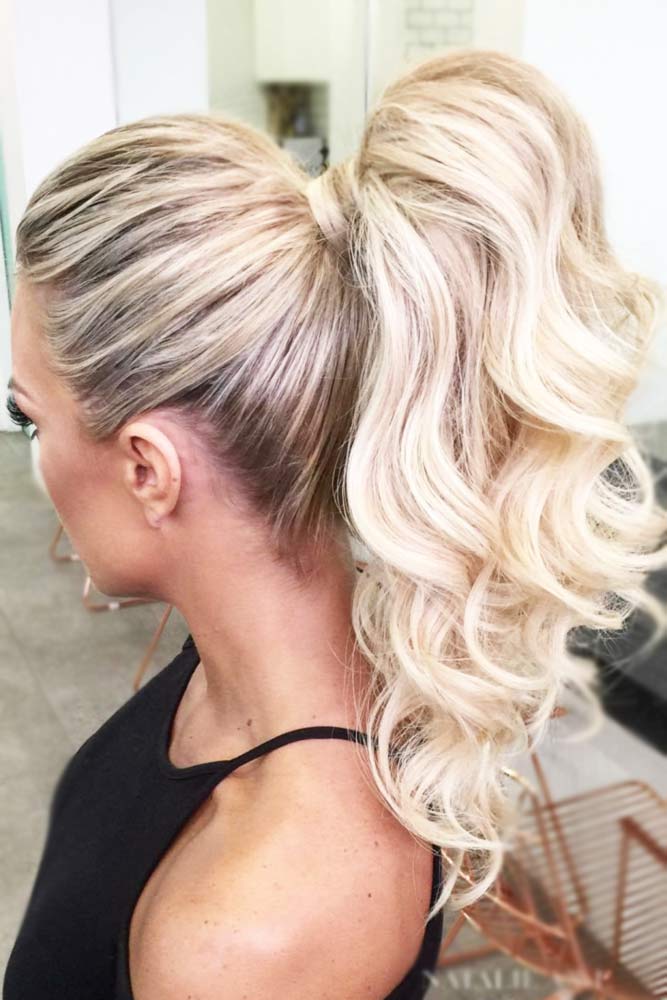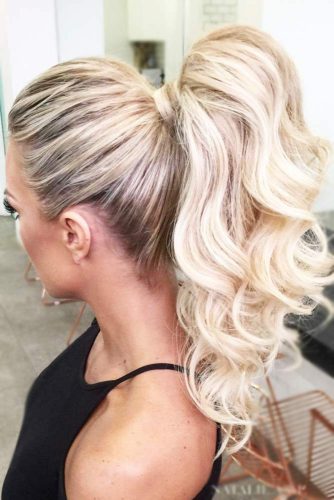 If you are a lady with thin hair, teasing will give you the desirable volume. Anyway, this process will provide your hairstyle with extra hold and texture. Thus, your pony will remain tight and high.
Super Sleek Ponytail
Source: justinemarjan via Instagram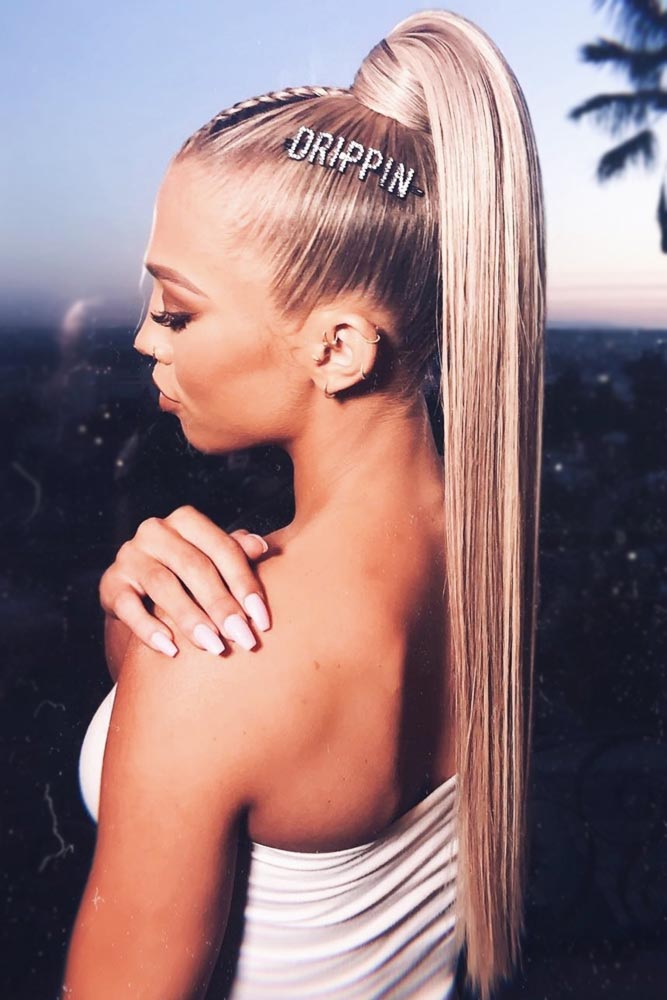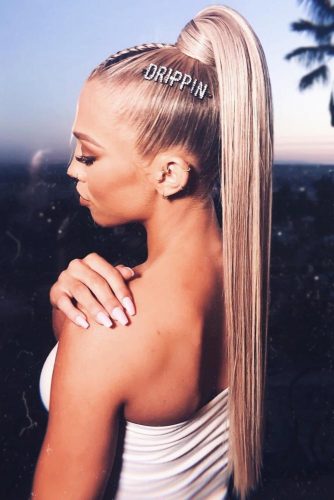 While some ladies wear a ponytail just to do something with their hair at home, some choose it as an elegant finish for their big-day look. Yes, a bit of styling gel can turn your long hair into a breathtaking pony.
ADVERTISEMENT ‧ CONTINUE READING BELOW
Tight And Sleek Wavy Tail
Source: justinemarjan via Instagram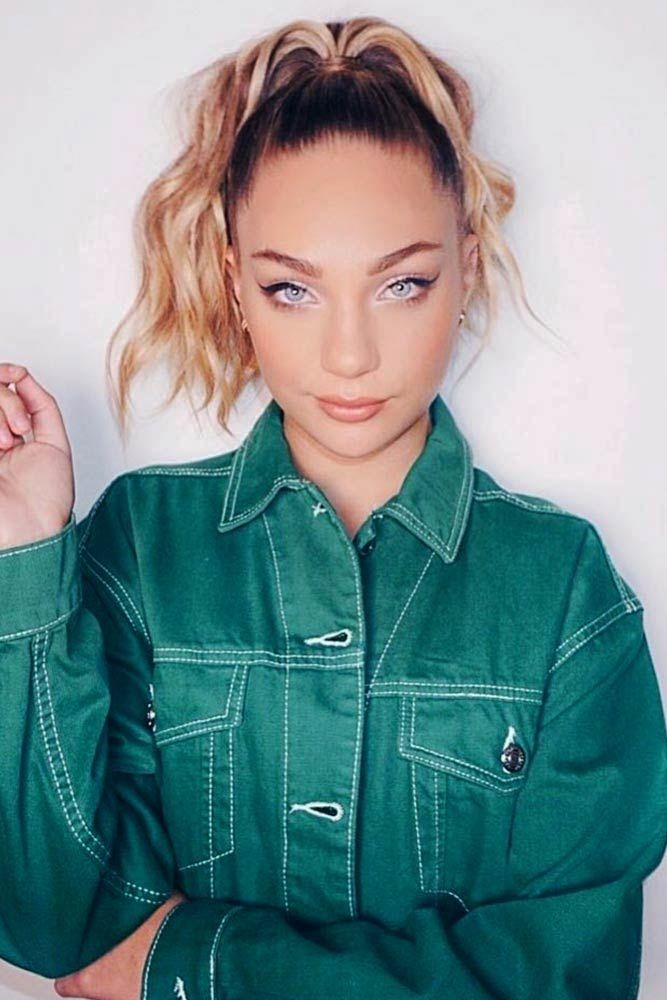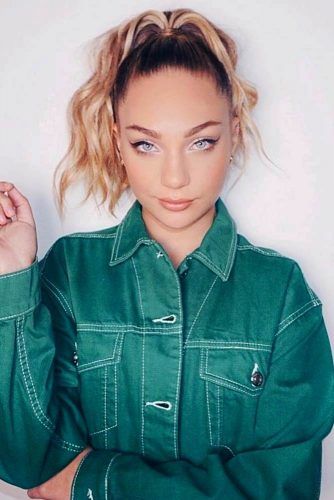 Sleek on top and wavy at the ends, how do you like this play of textures? This creative and easy idea will work awesomely for thin and medium length hair, as its silhouette builds the needed balance.
Medium Straight High Pony
Source: justinemarjan via Instagram
At first sight, you may take this pony as a perfectly cut angled bob. And once you look up, you will see that it's all about the magic of the familiar straight hairdo.
Wavy Half Up Half Down High Pony
Source: justinemarjan via Instagram
Not all your hair should be tied in a pony; you can create a simple updo that will not only keep you comfy with your hair but also show off the texture of your hair. Wave your locks to make it more charming!
ADVERTISEMENT ‧ CONTINUE READING BELOW
Ponytail With Bump
Source: justinemarjan via Instagram
There's no better way to make your hair look voluminous than to wear a ponytail with a bump. A little tousling trick at the crown is enough to change your look for the better.
High Bubble Ponytail
Source: hairby_chrissy via Instagram
Is there something easier than a bubble ponytail? Well, despite its simplicity, the look you can achieve with the style is worth thousands of compliments.
ADVERTISEMENT ‧ CONTINUE READING BELOW