Messy Long Pixie Hairstyle
Source: jenschmierer via Instagram

When you sport long pixie, the messier it is, the better! And if your hair is waved messily, it looks more alive and textured. Actually, this hairstyle won't take a lot of time. The only things you need are flat iron and hairspray. The point is to pick very little strands when curling, spraying each lock one by one. Once you finish waving your hair, don't forget to run your fingers through your waves to create a messy effect.
Cool Pixie With Undercut
Source: lilvolpe82 via Instagram

How about you to style your pixie to the side? The most flattering hairstyles are always the easiest, and this idea is the proof. A hair pomade will be enough to get such a cutie! Take a small amount of a product and apply it all over the top, styling it to the side. For straight hair, it's better to use a water-based pomade to add some shine and for better hold.
Icy Blonde Pixie Hairstyle
Source: belovajustfan via Instagram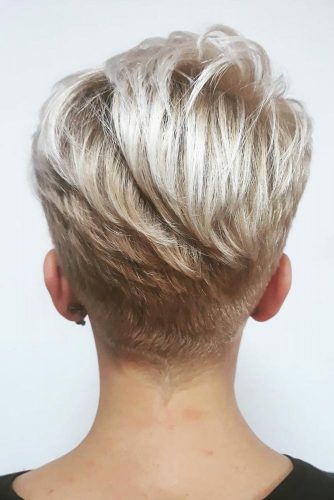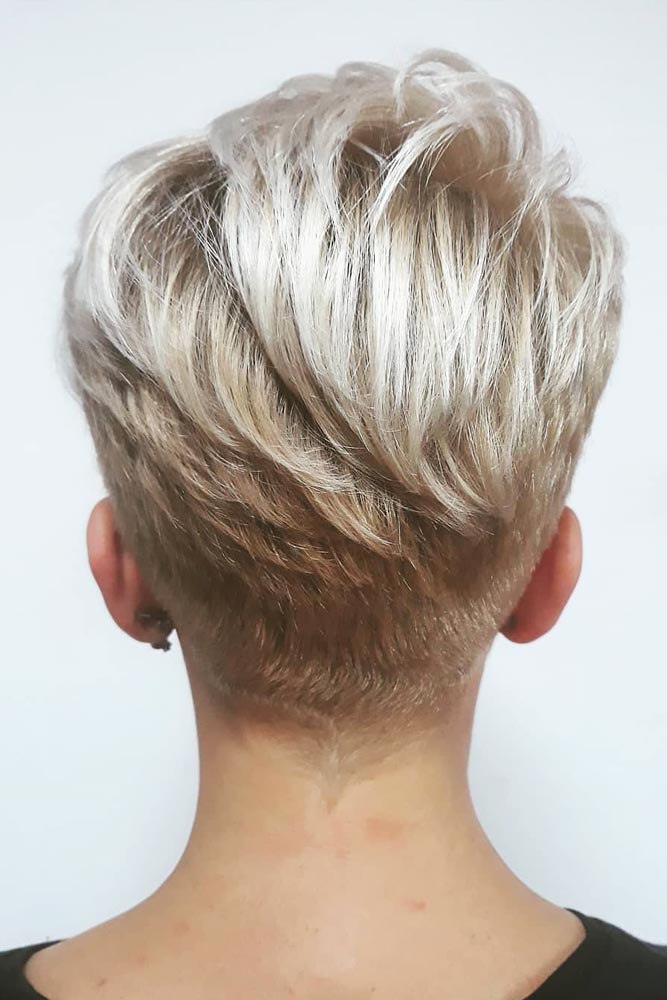 Another good way to style your pixie is to brush the top to the back! Such a styling method will create a very voluminous, yet clean silhouette to your short hair. If you want to tame your fine locks, you should opt for lightweight thickening pomade to get a sleek and neat finish. Apply the product to the top and run your fingers towards the back, paying attention to each layer.