By:

Glaminati Media

| Updated:

05/16/2018
Boyfriend Jeans For Stylish Girlfriends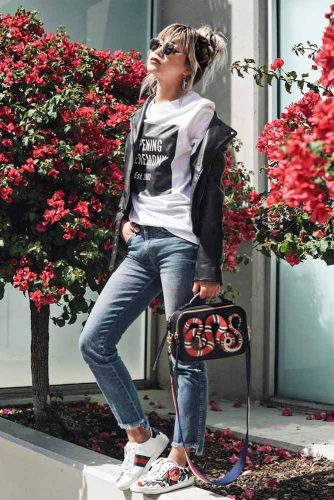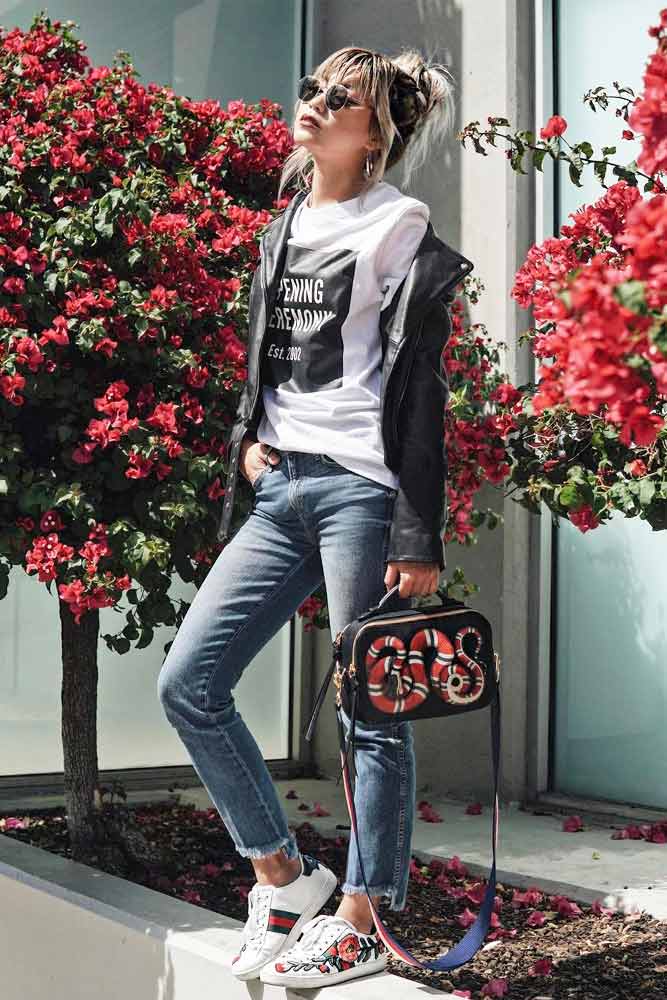 Some girls find boyfriend jeans to be just "too much" for their style. Well, that means that they will never discover what a real stylishness is. A pair of cute boyfriend jeans is an essential for every closet. It's relaxed, it's comfortable, it's absolutely chick. And you know that they won't ever hide your beautiful curves! Tough they give you quite a loose fit, they also emphasize the most attractive parts of your body. Don't stay away from this amazing touch of boyish charm.
Sexy Tank Top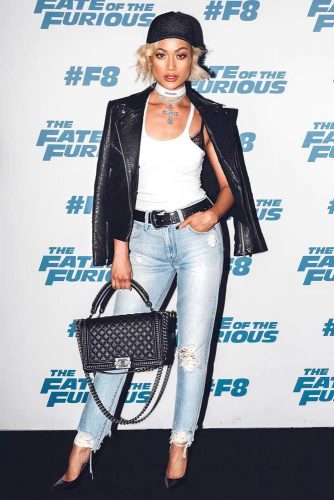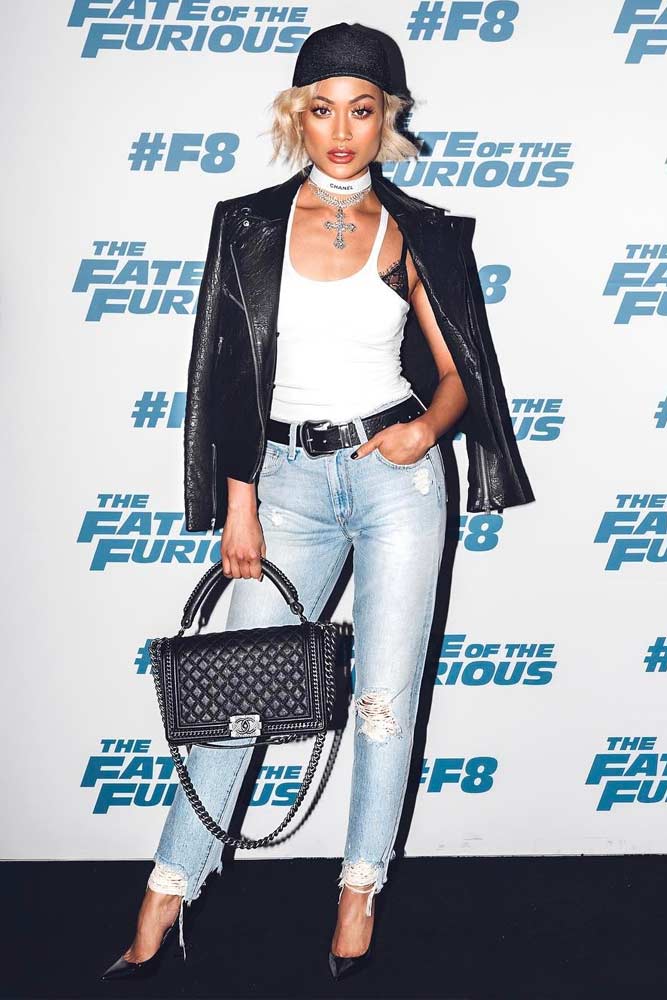 This picture is here to prove that a plain tank top that men usually wear can look beautiful. Yes, everything a girl touches turns to gold, and this top is not an exception. Look how gorgeous she is: this girl combines basic clothes so nicely that it's hard to take our eyes off her look. Such a fashionable cap, leather jacket, black bag and high heels will make you feel as attractive as never before!
Button Down Shirt For Bold Girls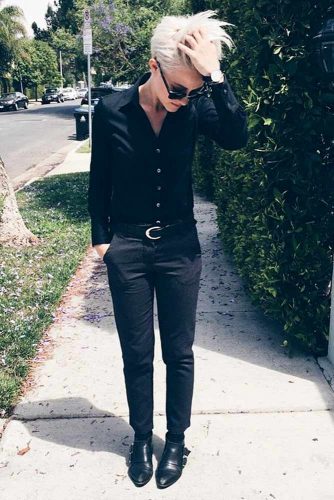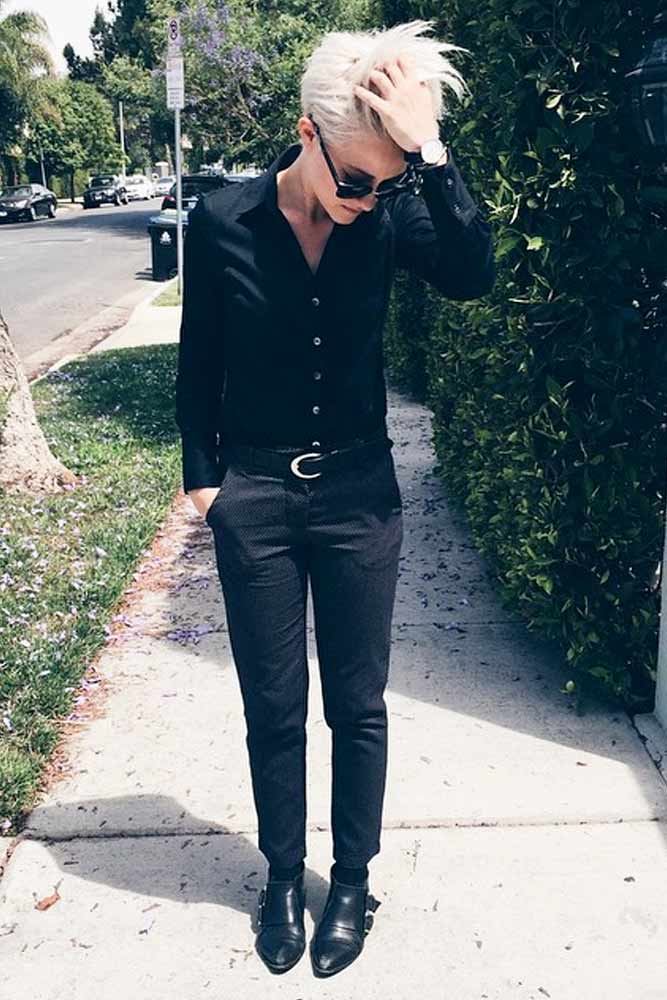 Who says that only girly dresses can reveal your beauty? That's a myth, girl, and this outfit is here to dispel it. It seems that there is no better black outfit than this adorable set. A button-down shirt isn't meant only for men. It's meant to impress everyone around you. You got your chelsea boots, got your cool sunglasses, got your shirt. That's enough to turn heads!