By:

Glaminati Media

| Updated:

05/28/2019
How To Trim A Beard
While newbies may think that letting facial hair do its own thing is enough for a mighty beard, the real ways on how to trim a beard for the first time run counter to the misconception. In fact, the hair on face grows out at different rates, so without proper upkeep, you may end up with a messy or even patchy beard.
Regular upkeep is the key step to follow in order to learn how to properly trim a beard. It helps not only to keep your facial hairstyle neat but also to define its shape. In general, it involves three aspects: shaping with scissors, maintaining with clippers, and giving definition with a razor.
Although the trimming process depends on the beard style you aim to achieve, these three elements are universal basics that always work. And once you've decided what kind of beard works best for your face shape, it's time to implement these three on practice.
How To Trim A Beard With Scissors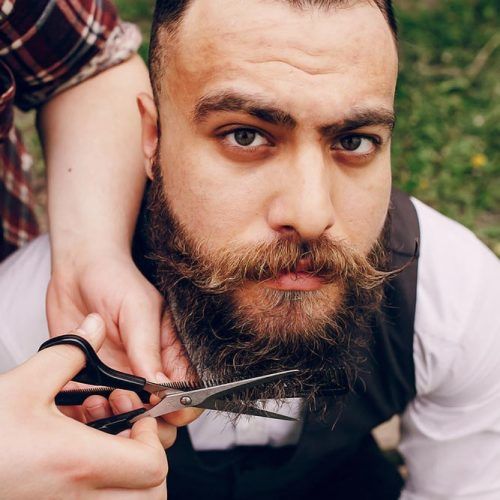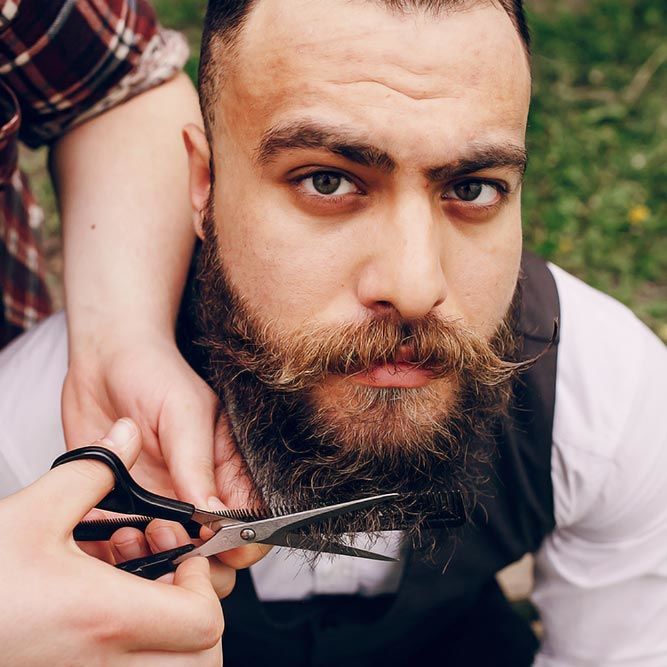 Knowing how to trim a beard with scissors is fundamental and mandatory, as it sets the shape for your future masterpiece. Make sure to keep in mind these tips when working with scissors, and the result will speak for itself.
Always start with a clean, thoroughly combed beard. Combing allows you to clearly see what areas need a touch-up.
Now, the most important thing to remember is not to go too crazy with the scissors. Even if you're sure you've got a razor blade precision, cut the hairs slowly, going easy and step by step. Start around the chin and trim away all the loose hairs, working freehand. Then continue by working at the bottom of your sideburns. As you trim the hair, don't forget to check the sides for symmetry.
If you're working with a short beard, it's better to comb against the grain. Then, work your way up the sides, trying to keep up with symmetry.
Source: Oleggg/Shutterstock

How To Trim A Beard With Clippers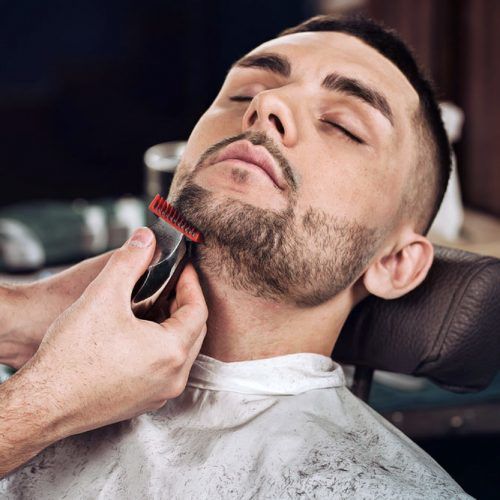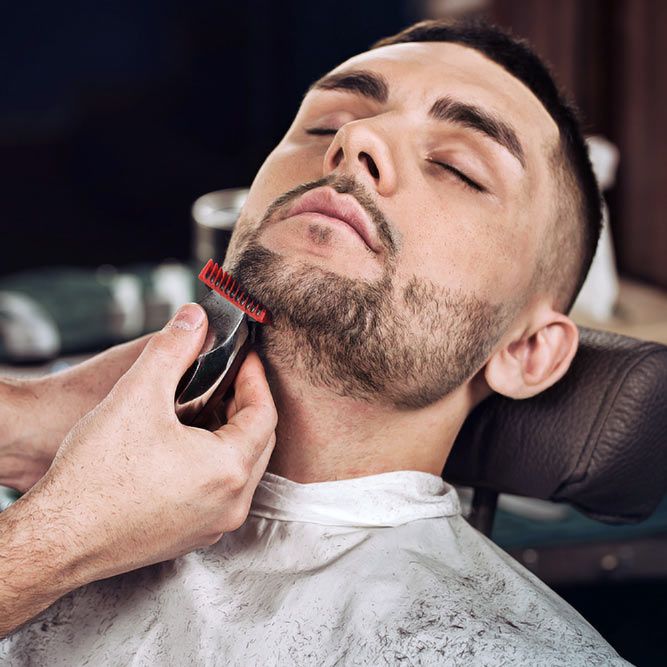 You may also want to get to know how to trim a beard with clippers, as this tool provides more control than scissors. Of course, there are also few tips to pay attention to:
Before getting to trimming, comb your hair. In contrast to scissors, clippers help to define the edges of your beard, setting clear boundaries. Besides, there's no better idea on how to trim a beard cheek line than to do it with clippers (on the shortest settings) or a razor: they work for definition.
Decide how long the longest part of your beard should be. Then, set around your chin and jawline areas and begin trimming with the chosen length. After that, move to the sides and cheeks. If you have or want to grow out a mustache, move on to it next.
There's no universal way on how to trim a mustache with a beard, as these two may not grow simultaneously. Get back to the mustache only when it starts to look bushy. When trimming your mustache, remember that a neat mo' shouldn't grow all the way over your lip.
Source: Nestor Rizhniak/Shutterstock