By:

Glaminati Media

| Updated:

05/28/2019
How To Keep Up With The Same Beard Length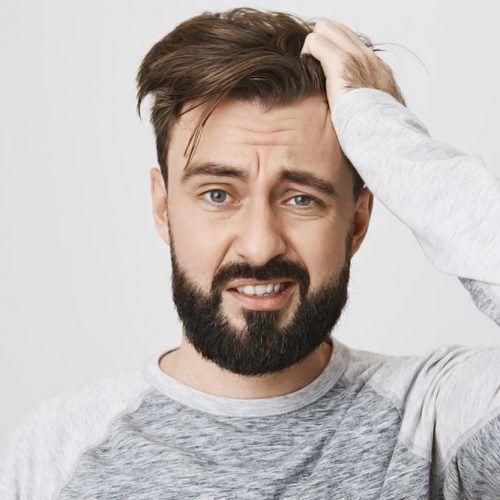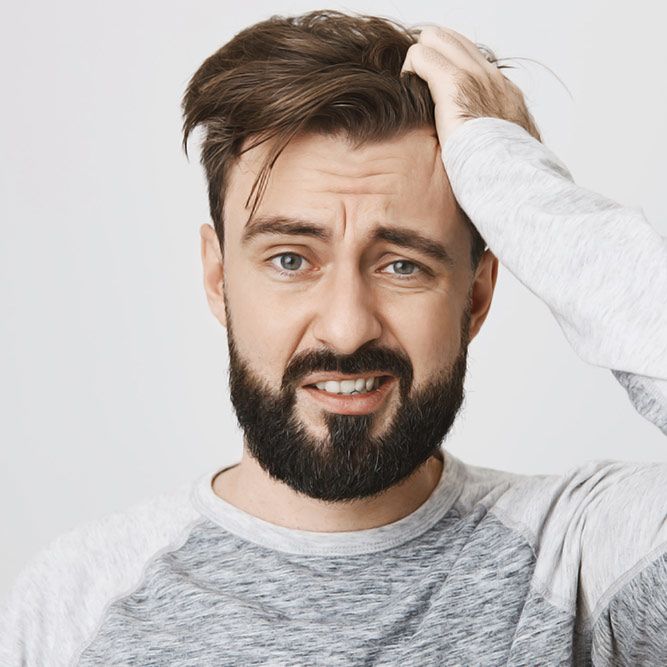 When it comes to beard grooming, you can have too much of a good thing.
At some point, you will find your perfect length and shape. And to keep up with the right proportions, you need to know how to trim a growing beard. Maintenance is all about an adjustable trimmer, trial, and error. Try to recollect what setting you were using the list time and recreate the previous beard job. Don't worry; you will master it with the time.
Source: Cookie Studio/Shutterstock
How To Trim And Fade Your Neckline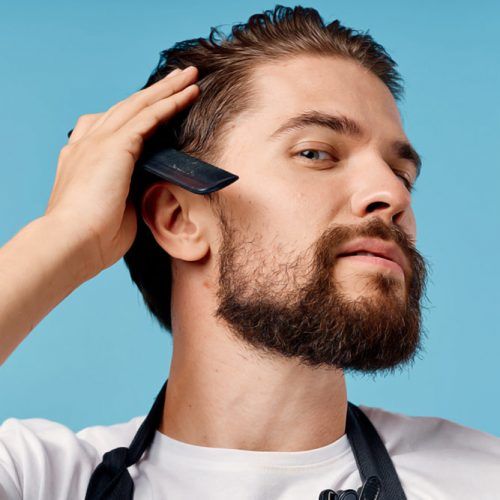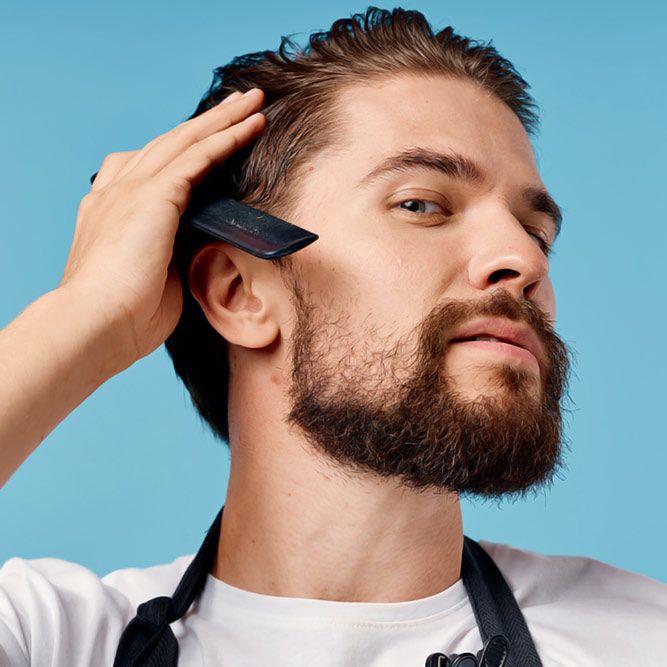 A man who doesn't know how to trim a beard neckline will never get a decent beard.
Though you may not think about this detail in the first place, it plays a crucial role in the appearance of your facial hairstyle. To achieve a neatly blended, distinctive style, follow these steps:
Imagine an arched line that moves from ear to ear, where the lowest point sits above your Adam's apple. This is where your neck hair should stop.
Define the length of your chin and jawline and trim your neck based on that length. Then, go one-two setting shorter to the bottom line of the neck, moving toward the imaginary line. It will give a faded look.
Finally, get rid of any hairs below this line with a razor or the shortest setting on clippers.
Source: ShotPrime Studio/Shutterstock

How To Create A Sharp Jawline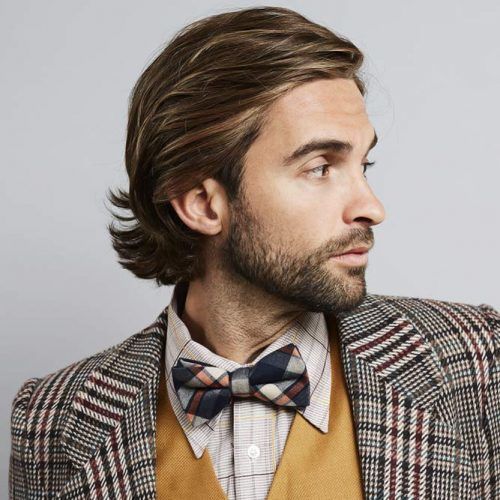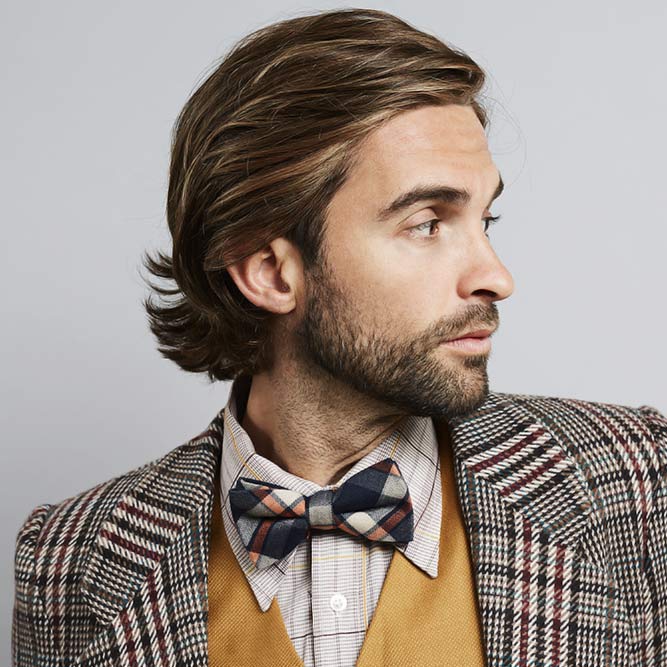 The fact that you weren't born with a chiseled jawline doesn't mean you can't rock one.
And this is where another grooming trick comes in. To create a sharp jawline for your beard, you need to define prominent angles of your face, giving it a precise, accentuating finish with a razor. You can also add more weight to the right areas of the beard: it will give the needed edginess to your jawline.
Source: sanneberg/Shutterstock
Beard Trimming Products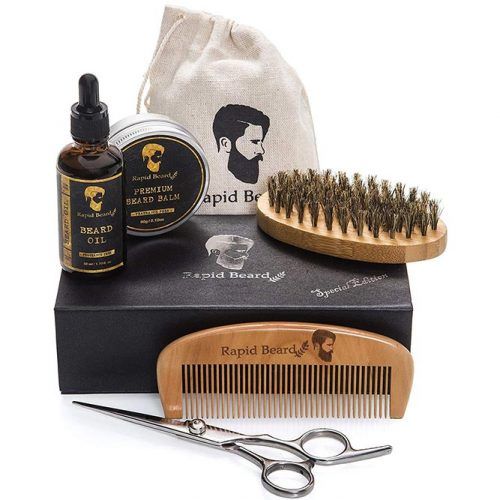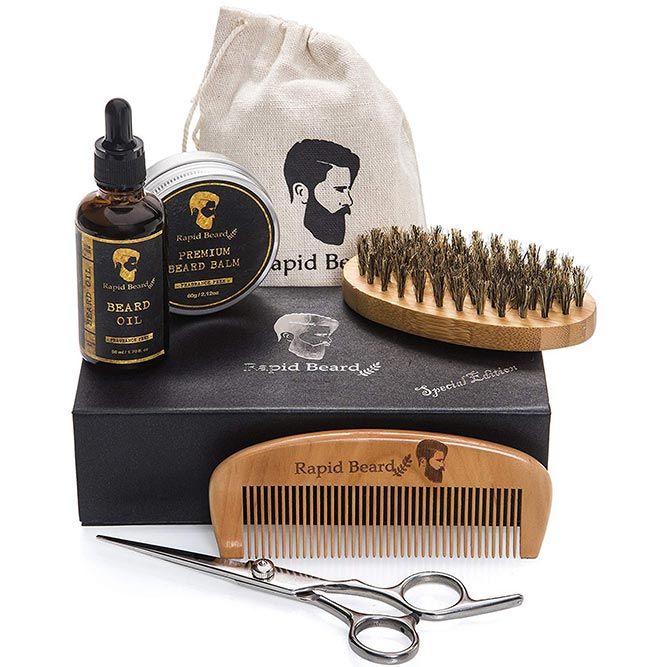 Obviously, without the right styling and trimming kit, all those tips and tricks on how to trim and shape a beard are simply useless. It's no secret that hair that grows on your face has a completely different behavior which you should tame before trimming. And this beard care product is designed for the best styling and trimming results.
It contains:
Beard oils which are the musts for all types and stages of a beard to keep the hair moisturized, soft, and shiny
Beard balms that you can use as a conditioner to control your facial hair
A boar bristle brush that is meant to distribute oils evenly throughout your beard
Beard scissors for precise upkeep
A fine-toothed comb for quick combing
Buy on Amazon
Source: rapidbeard

It takes time and practice to learn how to trim a beard properly. But, it's absolutely possible for everyone and doesn't require visiting a barbershop every two weeks. Today, you've learned all the basic tips and crucial tricks to perfect your beard styling routine. And since you've got everything you need to learn how to trim your beard with a trimmer, razor, and scissors correctly, it's time to take those barber things into your own hands!