Magenta hair color is perfect for daring ladies who are not scared of experimenting with the way they look. However, before deciding to get your hair dyed in a magenta shade, it is significant to realize that its maintenance level is high. A woman who has little time for maintaining her red hair would better not consider hair shades that are not natural. It takes much effort to prevent your bright hair color from fading. But the good news is that there is a big variety of magenta shades. And you're going to see the hottest picks!
Things You Should Know Before Going For Magenta Hair
Since magenta hair stands among gemstone resembling hair colors, it's pretty clear that it goes perfectly with a light primary. The truth is, the lighter your hair is, the more vibrant look it will have once you apply such a bright and saturated color to it. Therefore, on lighter bases, it will nicely adapt to a chevelure and won't cause too much damage.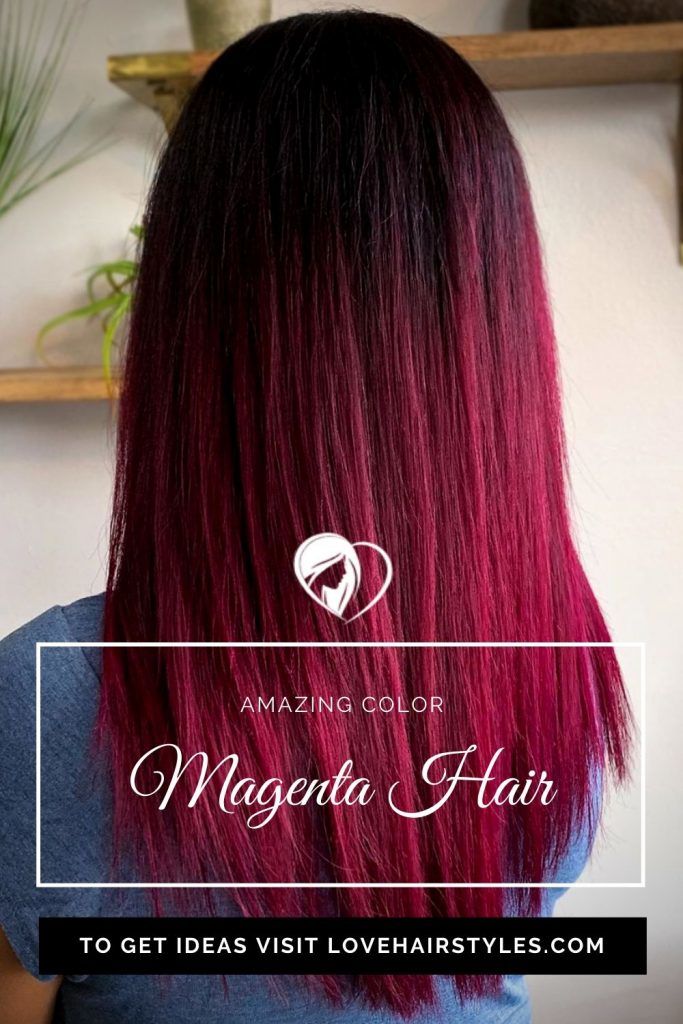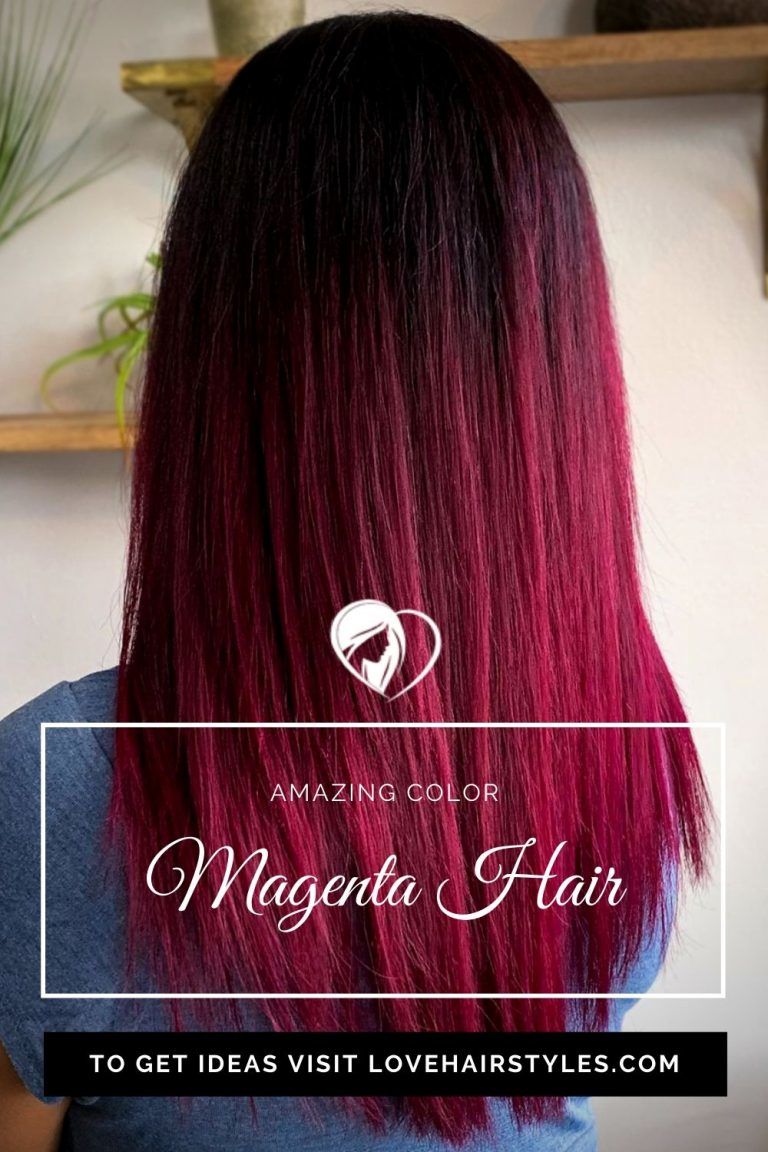 When working with dark bases, the coloring turns into a real commitment, as bleaching is mandatory. Otherwise, the majestic pink shade won't come out right. For that reason, for ladies who start with dark brunette or black hair colors, it's crucial to find a skilled colorist. Your professional should not only make the new color show up but also do her or his best to save your locks from damage.
How To Maintain Your Magenta Hair Color
Whether you've just left the hairdresser's with a new, magnificent shade or you're planning to get your hair dyed magenta color, these tips will be helpful for everyone. It's no secret that once your hair has been dyed, it needs a special approach and the right care routine. Keep in mind these essentials!
Use Products Designed For Color-Treated Hair Only
Replace your regular shampoo, conditioner, and masks with the products that are meant for damaged and colored hair. If you get your hair bleached, it will need a regular moisturizing, so make sure you have a water-based mask.
Magenta Hair Doesn't Like Hot Shower
Lukewarm temperature is something you should stick to because hot water can cause your locks to get dry and weak.
Tender Heat Styling
Always use a heat protectant before working with styling tools. Also, consider setting the lowest temperature on your hairdryer, flat iron, and curling wand.
Marvelous Magenta Hair Color
Credit photo: instagram.com/Glamhairbymarie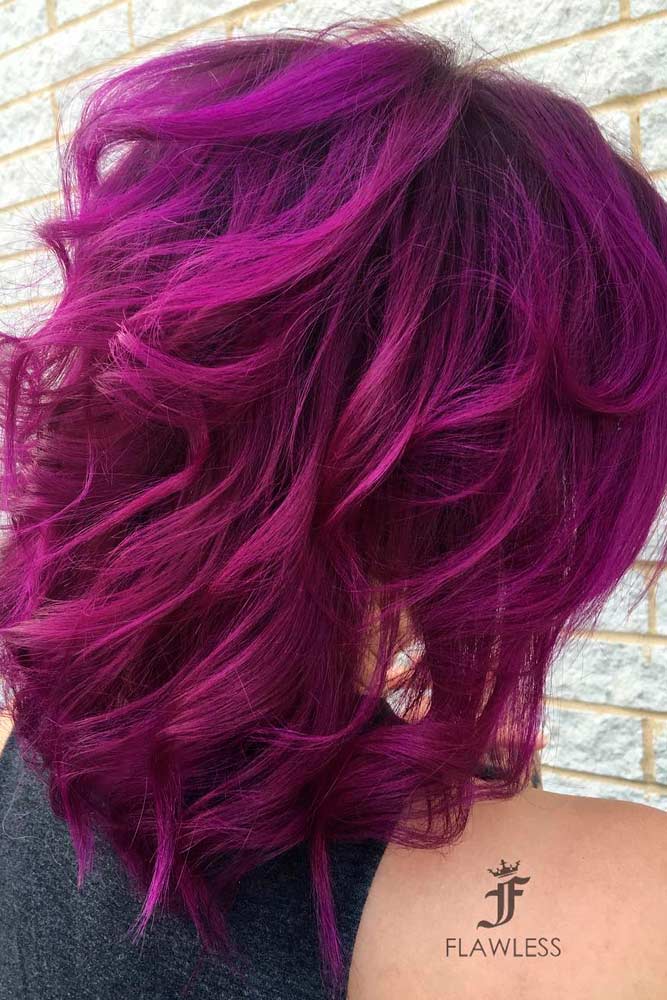 Such vivid hair color ideas like magenta are ideal for women who prefer being different. Also, magenta shades can work for any occasion, even a traditional wedding ceremony. Thus, you can make a statement and be the most gorgeous and fashionable bride ever. One of the most impressive things about this color is its versatility. Besides experimenting with different dramatic or smooth pastel colors, you can also play around with the color placement. In this way, you can go for all-over color or make it a base for ombre, highlights or even place it at the roots!
Bright Your Look With Magenta Hair Color
Credit photo: instagram.com/Hairbystephanierose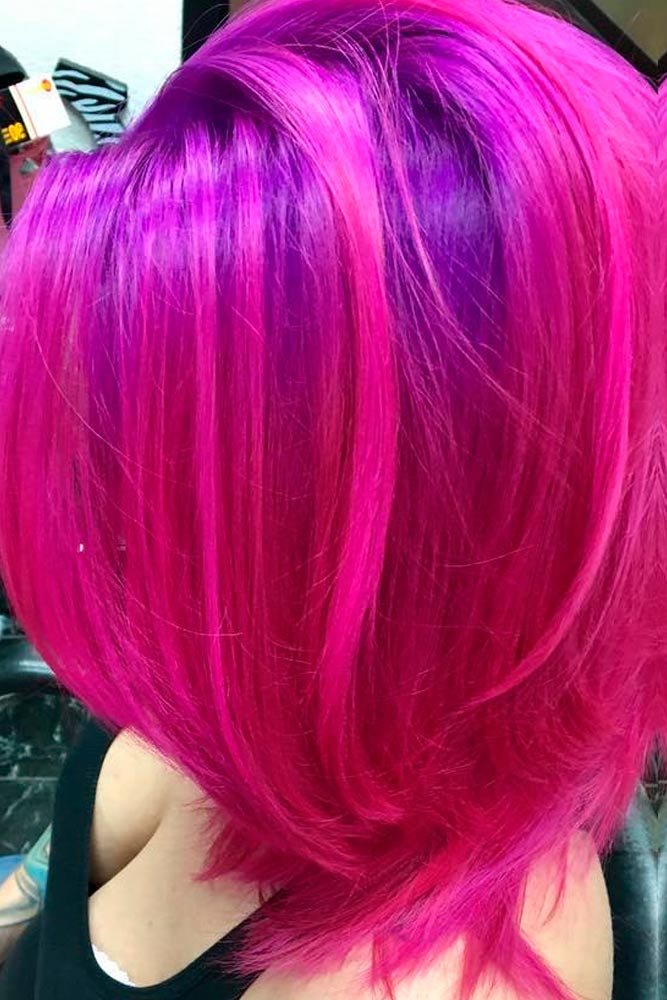 Hair colors close to magenta look flattering on women who have light as well as dark skin tones. And these shades can be based on both light and dark hair. There are many options, too, like full magenta, ombre magenta, or magenta with dark roots. By the way, such shades look just striking on angled haircuts, and these ideas are proof. A tip: give your cut a shiny finish to get the most of your color.
Magenta Balayage
Credit photo: instagram.com/Behindthechair_com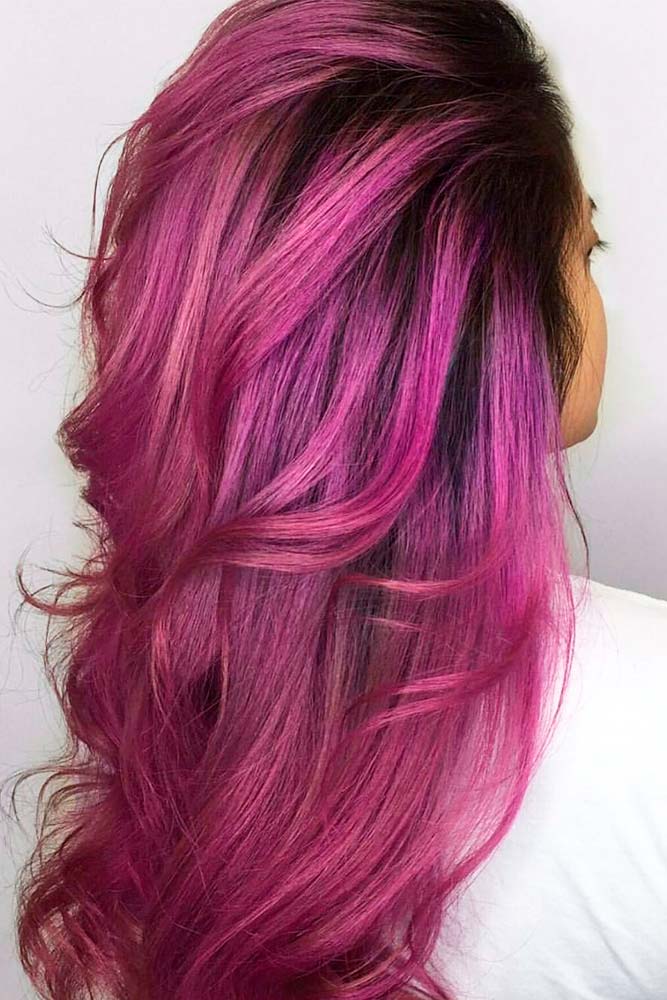 Of course, it is essential to learn about the pros and cons of dying your hair in this miraculous shade or opt for highlights in this shade. The good thing is that professional dyes can work without pre-bleaching today. Moreover, you can even go for temporary dyes to see whether or not a shade will suit you. Also, you can rock different colors every other day! Isn't that a dream come true? As for magenta balayage, it's just to die for, especially pastel ideas.
Hairstyles For Magenta Hair
Credit photo: instagram.com/Lalasupdos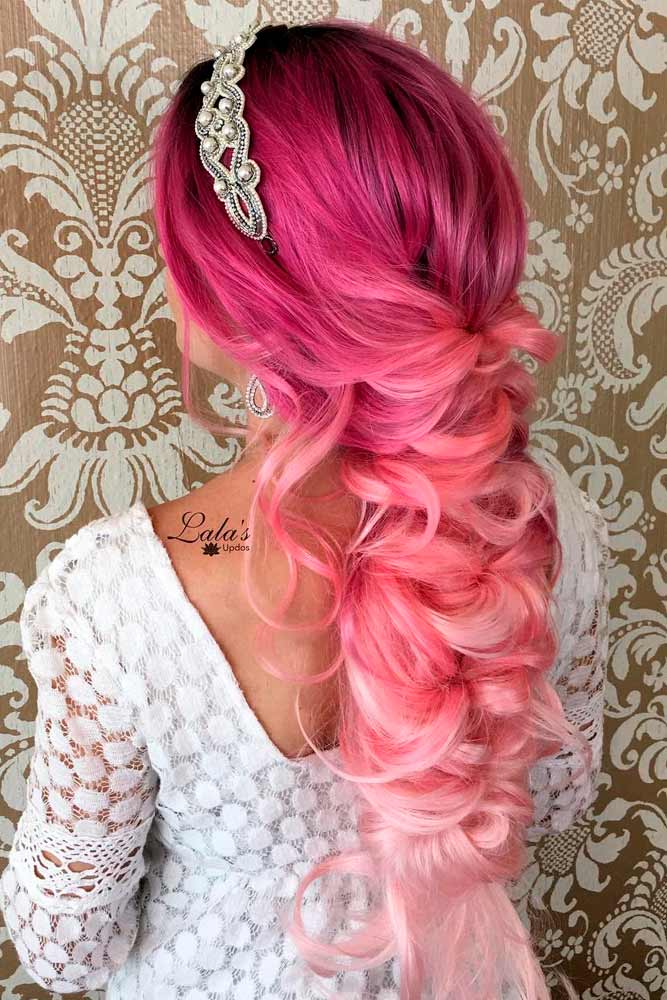 Credit photo: instagram.com/Kylierose_hairartist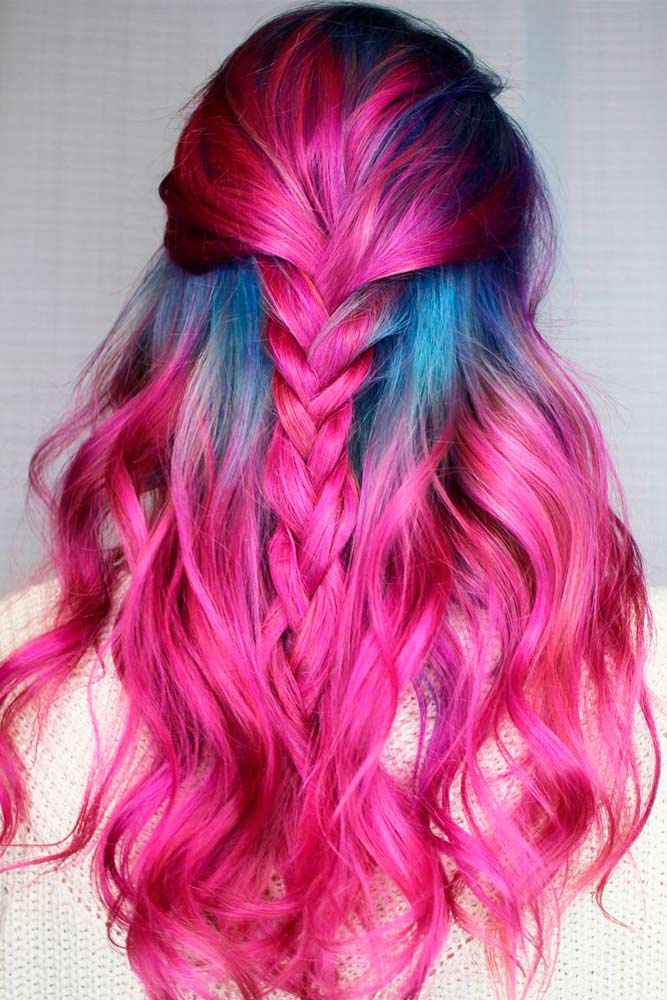 Unlike 10 years ago, these dyes won't fade so easily. Truly, back then, the dye started to fade after the first shampooing and the color became uneven so quickly. Now, everything is different. And a special new formula has a more long-lasting effect. Additionally, modern permanent dyes are softer. Some of them are even nourishing. Consequently, you can keep up with trends and stay away from damage at once. Imagine how gorgeous your favorite styles will look on magenta hair! Waves, braids, and half ups have never been sweeter.
Magenta Color Ideas For Long Hair
Credit photo: instagram.com/Larackay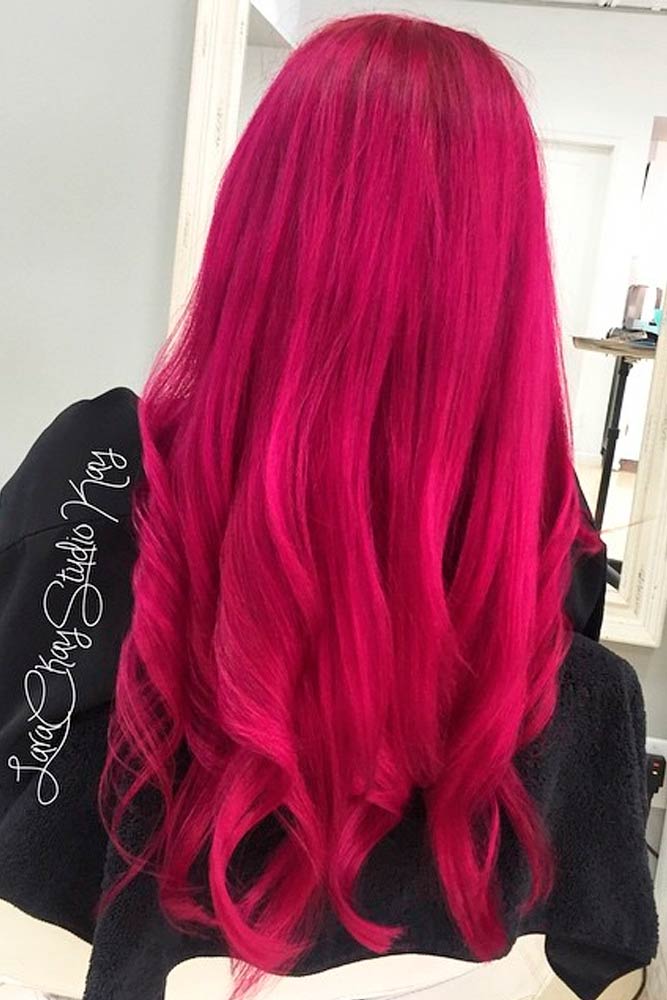 Credit photo: instagram.com/Hairbystephanierose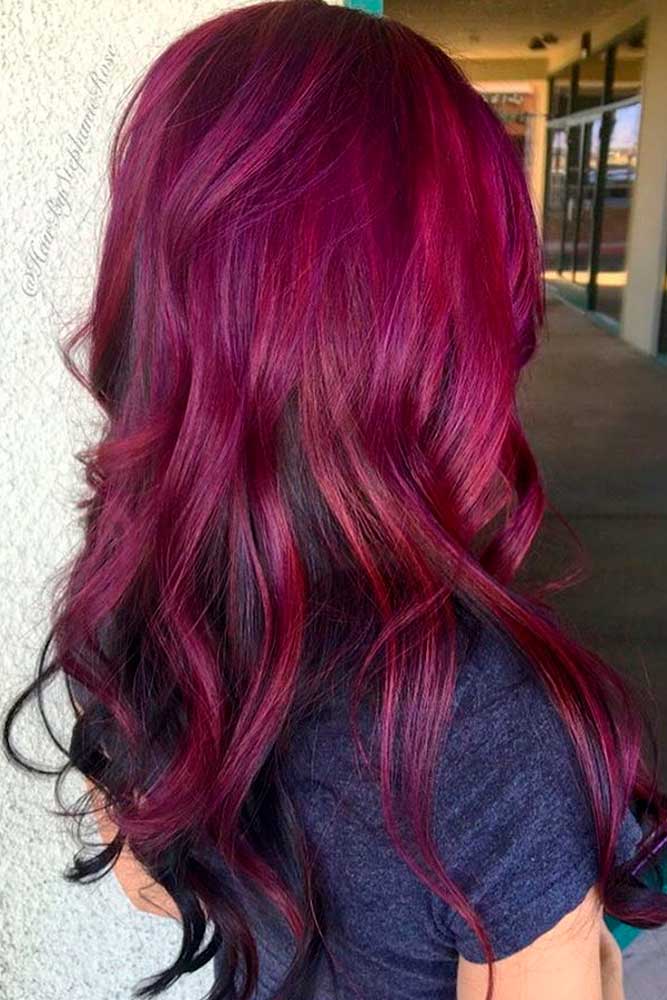 Like any shade of red, magenta has some maintenance rules. Follow them, and then your color will make you happy for a longer time. First of all, use a special shampoo and, of course, conditioner that can maintain the hair color. Before we go on talking about the proper care routine, we'd like to mention how ravishing this shade looks on long hair. Be it pure magenta or soft accents on a natural shade, it's just gorgeous. Add a bit of wave to see the beauty of your color at its best! All in all, waves are the best way to add dynamics to long bright locks.
Medium Magenta Hair
Credit photo: instagram.com/Vanessashairaddiction
Credit photo: instagram.com/Nutkaic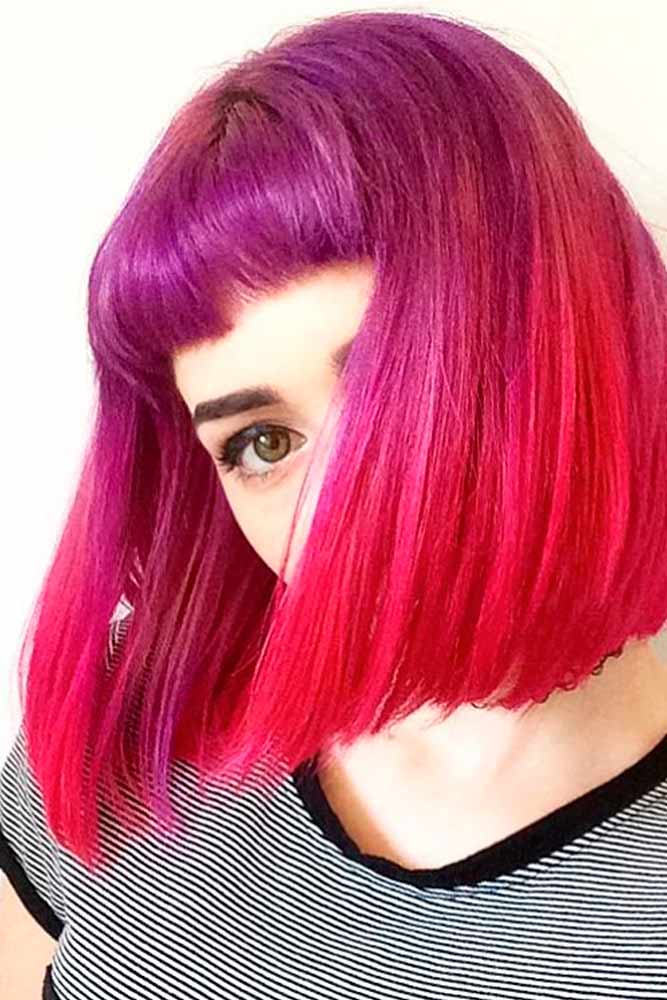 In general, regular hair care products involve harsh chemicals that will wash off the color faster. Don't worry about the price, as such products are usually quite affordable. Another essential tip is to let dry shampoo become one of your best friends. Today, you can find lots of color-friendly options that will quickly refresh the roots. Unlike regular shampoos, they won't strip off the color. Instead, they will simply eliminate grease. And you know what? Medium-length is also a huge canvas for your color experiments!
Magenta Hair Color Ideas On Bob Haircuts
Credit photo: instagram.com/bangseattle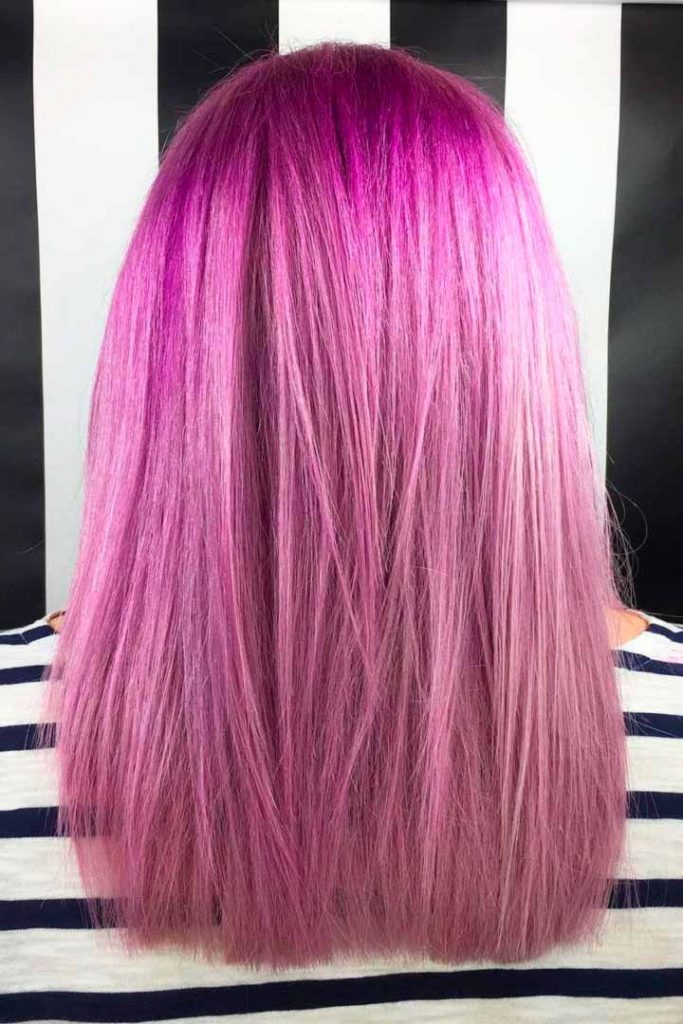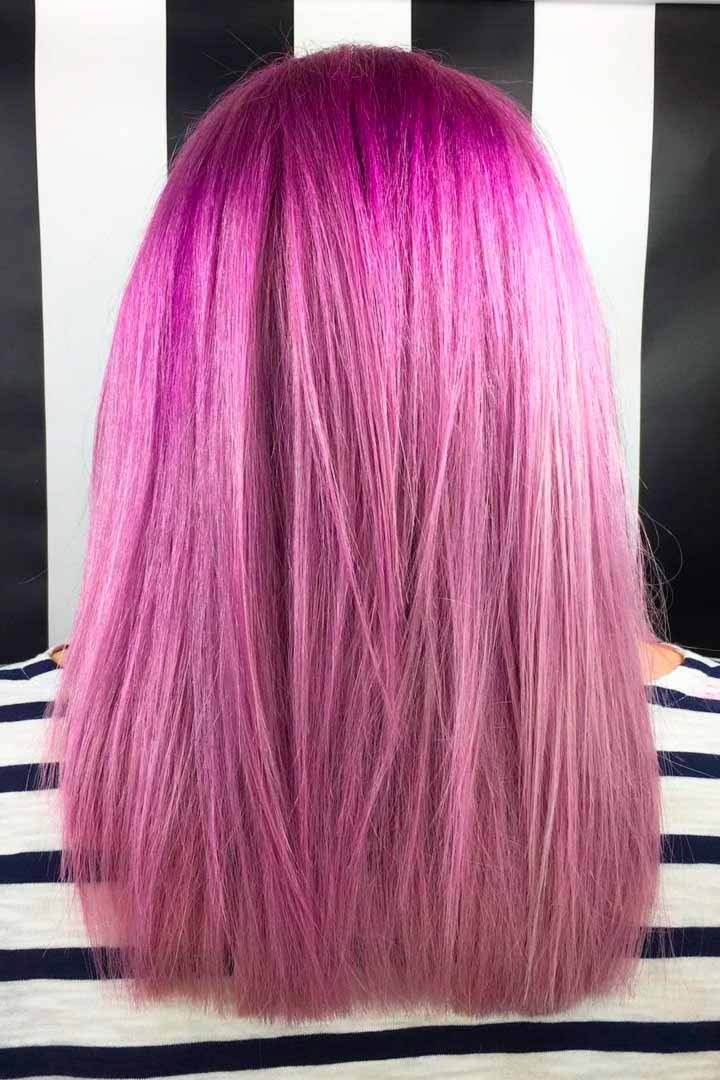 Credit photo: instagram.com/shayhairdesign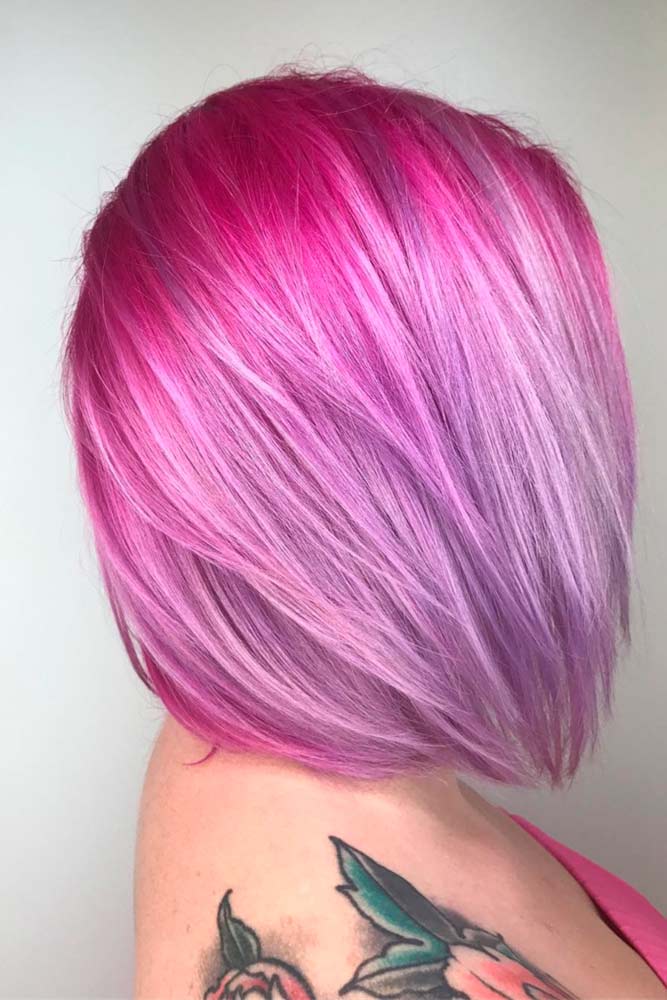 A magenta shade works for dark and blonde long, medium, or short hair at the same time. On top of that, it flatters both dark and fair skin tones. You can go for full magenta or keep the roots bright - it's all up to you. Whatever your choice is, magenta colors look fabulous when added as accents! Plus, you will love the ways the dimensional color makes your hair look fuller. And don't be afraid to go bright with your fine mane. With the right color play, your hair won't ever appear flat and thin. A good haircut also plays a crucial role. And that's why we want you to check out these bobs!
Reddish Magenta
Credit photo: instagram.com/beautybyshorty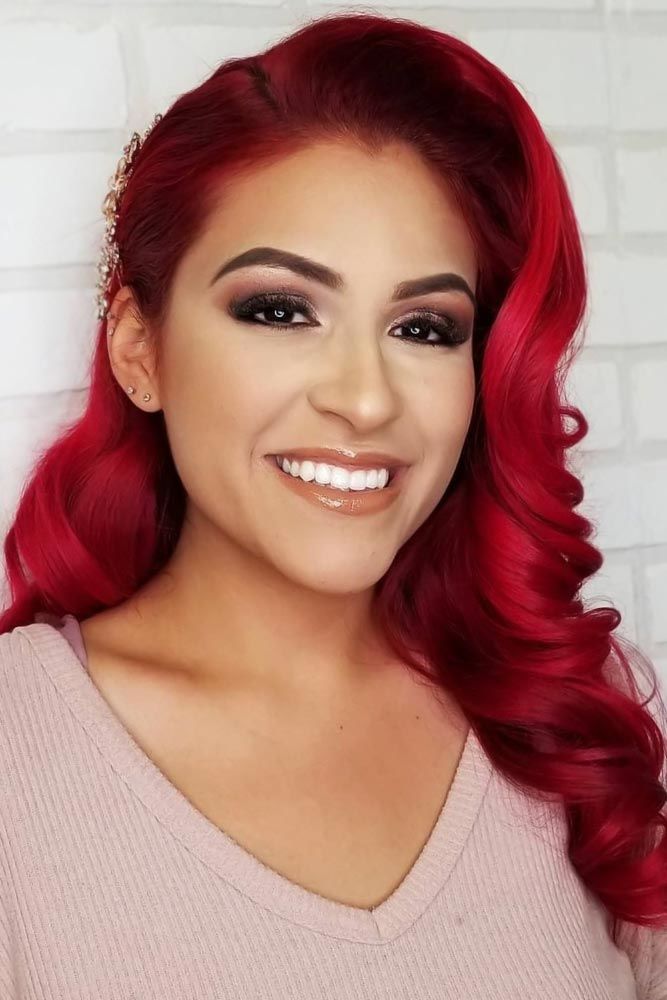 Credit photo: instagram.com/beautybyshorty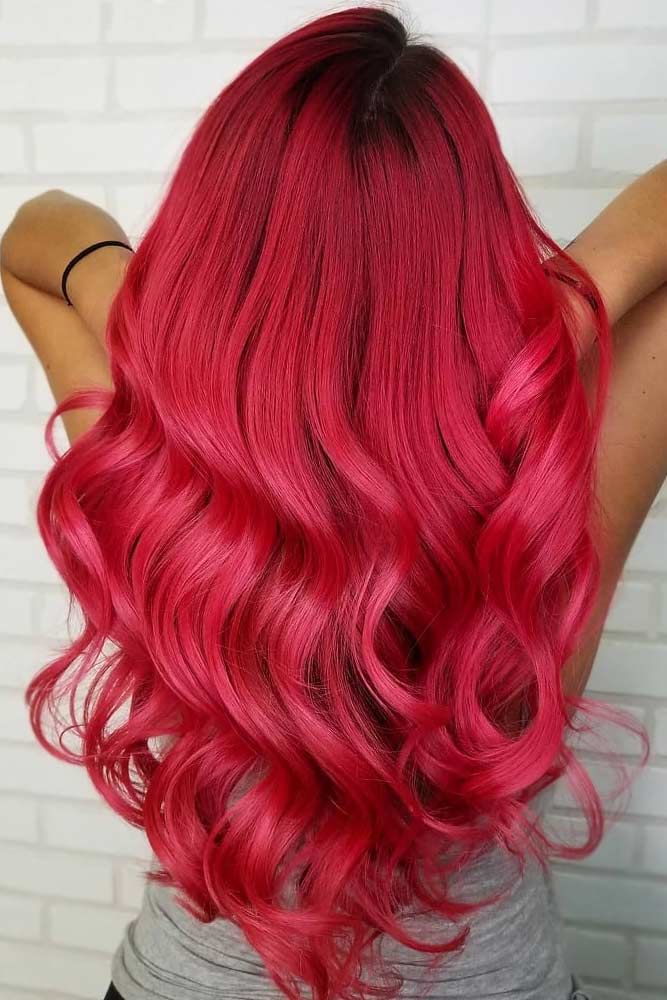 Once you take an artistic approach to magenta hair color, you will see how different it can be. Apart from going for all-over color, you can always individualize the sultry shade with an additional hue. Here, for example, you can see the saturated magenta shade blush, turning into a Little Mermaid-inspired shade of red. In fact, we've just found the perfect common ground between the hottest shades! It seems like becoming a mermaid is no longer impossible!
Pinkish Magenta
Credit photo: instagram.com/xostylistxo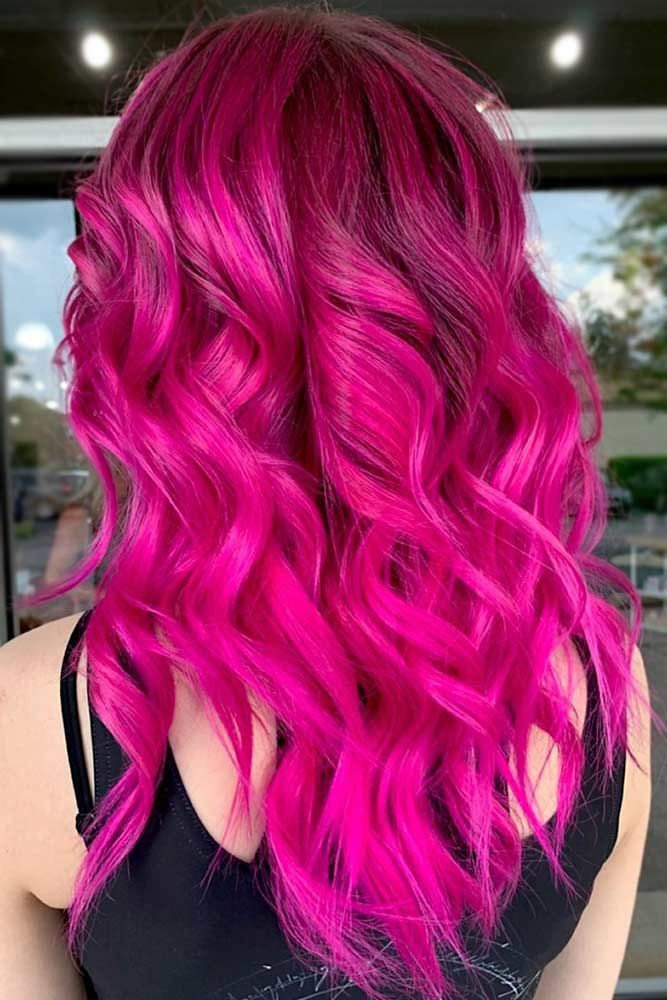 Credit photo: instagram.com/sydneyannlopezhair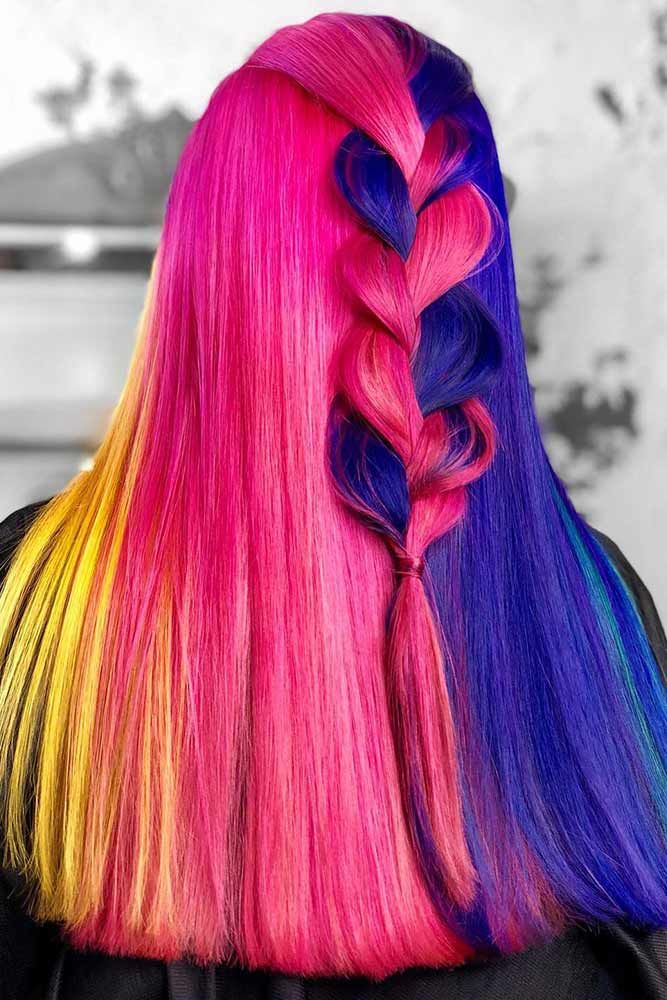 Since magenta comes as a seamlessly blended combination of purple, pink, and mauve, why not make one of them stand out? When going for a magenta transformation, you can ask your colorist to enhance the pink part, thus making the whole color pinky. However, that's only the beginning of how you can play around with this shade. Anything from blue ombre to yellow streaks is at your disposal!
Purple Toned Magenta
Credit photo: instagram.com/alexisdidmyhair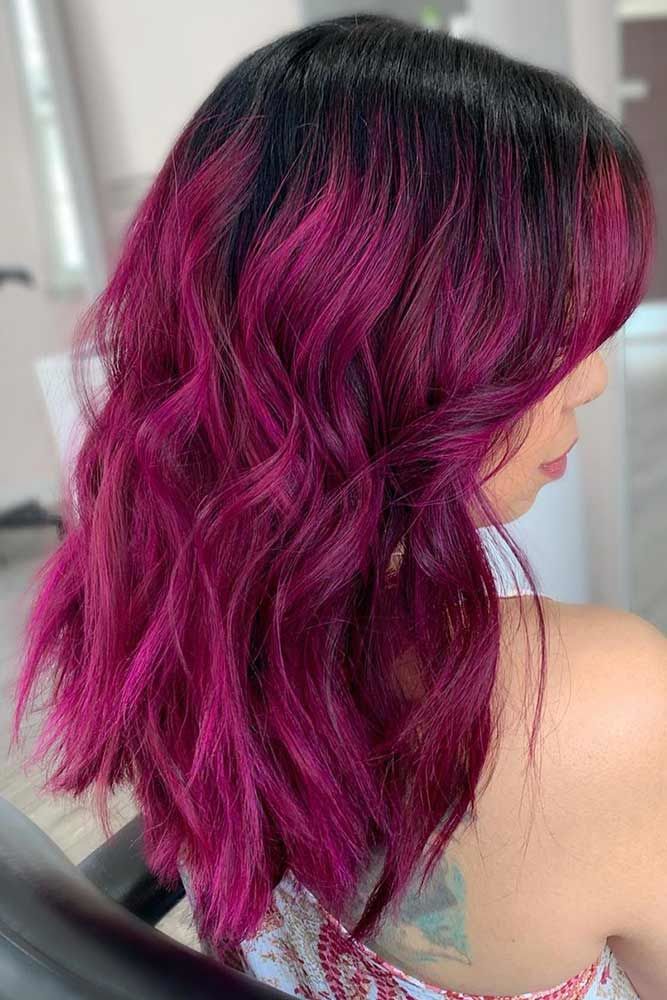 Credit photo: instagram.com/alexisdidmyhair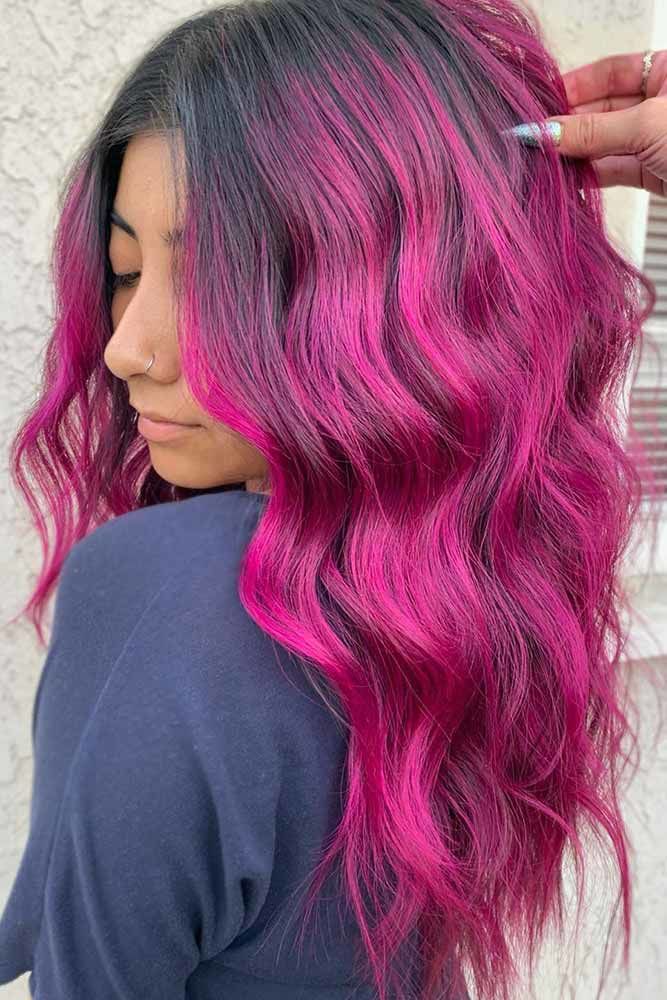 Credit photo: instagram.com/sydneyannlopezhair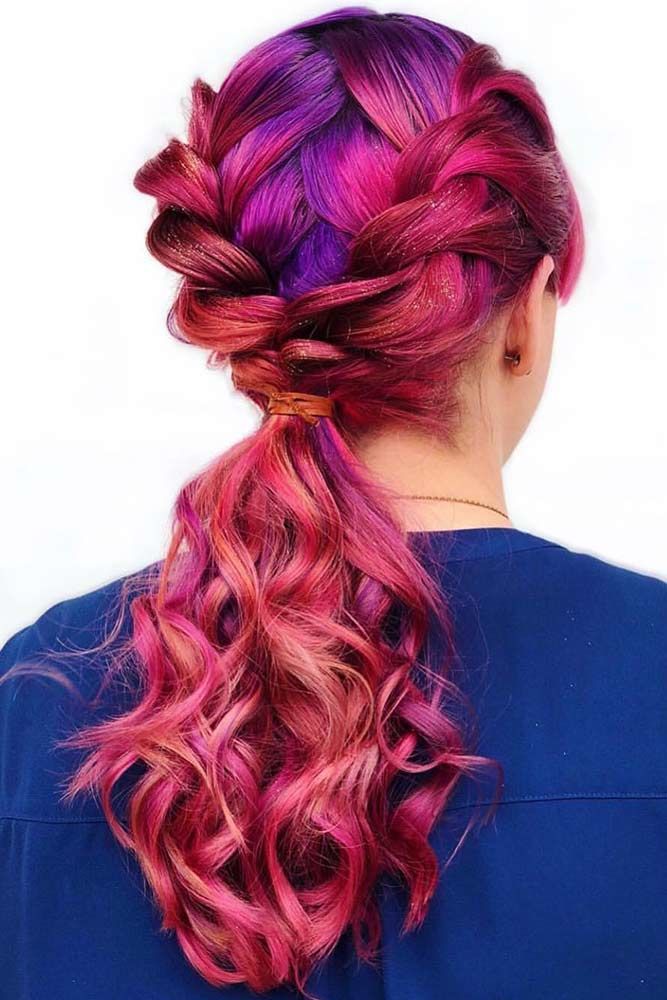 Let's add some purplish magic! Basically, magenta and purple go hand in hand. Not only do they stand close to one another in the color wheel but they are also pretty trendy these days. Therefore, there are no rules to combining them: you can go with purple roots, highlights, ombre or even tint. All in all, it's all up to your imagination! By the way, this shade goes equally well with brunettes and blondes, so you can leave the roots as they are.
Now that you've discovered the most sought-after variations of magenta hair, it's time for your own color transformation! Besides, you've also learned how to take care of such coloring choices, so there's no need to be afraid of damage. Although you are free to experiment with any colors you want, you won't go wrong with the ideas from our gallery. And, of course, we will always be there for you with tons of inspiration, adding more and more jaw-dropping shades.
FAQ: Magenta Hair Color
What color does magenta fade to?
If your hair has been treated with a chemical dye that produces heat when it reacts with an activating element, it has possibly lightened your hair in addition to giving it magenta color. Thus, when the color fades, you'll notice a lighter tone of your original hair color, possibly even blond if your hair was light before coloring.
Is fuchsia and magenta the same color?
Fuchsia and magenta are the same hue according to the RGB color model which is used to create color spectrums on computers. Both hues are created by mixing red and blue light with the same intensity.
Is magenta a fake color?
Magenta isn't a color in the sense that it doesn't exist. Cones are color receptors in our eyes that detect red, blue and green. Secondary colors are made by combining the three colors in various ways. Purple, for example, is created by combining red and blue.
Is magenta warm or cool?
Red, orange, and yellow are considered warm colors, while blue, green and magenta are referred to as cold colors.
REFERENCES:
Magenta is a color that is variously defined as purplish-red. Source
Want to rock a fun, bold hair color in 2021. Here, we are sharing how to get a magenta hair color with the help of our best magenta hair dyes. Source
Was this article helpful?