When looking for trendy natural hair styles for short hair, you are most likely to get captivated by the endless variety of TWA hair. The extremely short afro hairstyles have come to this world for two purposes. First is to prove that short hair has nothing to do with limitations. Second is to show that afro hair is not all about long puffy manes; it can be different.
Whether your dramatic soul is seeking changes or you want to cut the traces of damage from those unruly locks, don't miss the amazing TWA hairstyles we've prepared here.
What Is TWA Hair?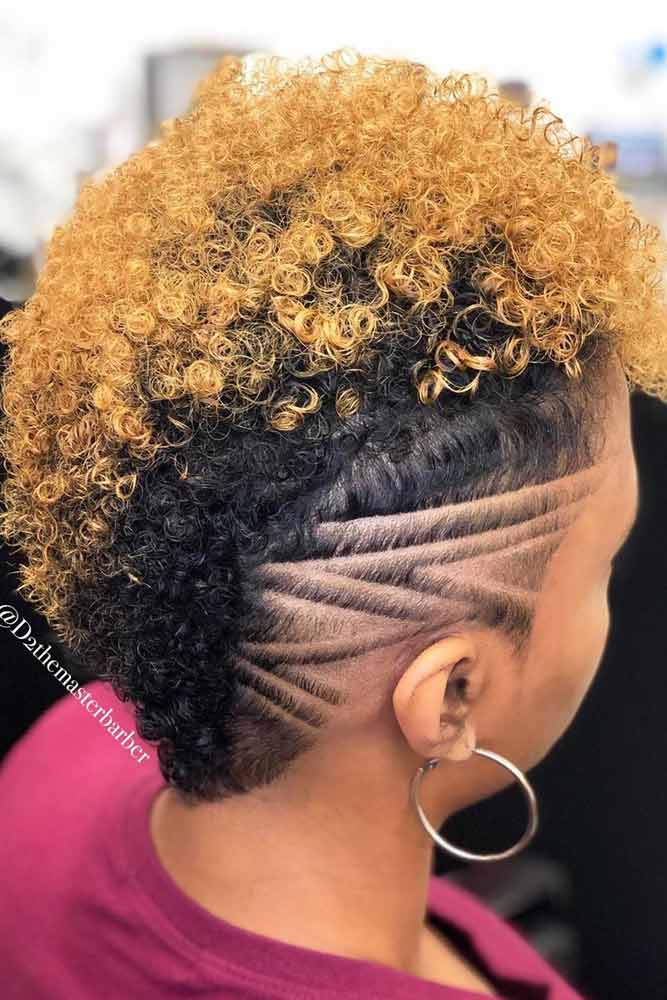 Source: d2themasterbarber via Instagram
TWA hair, or Teeny Weeny Afro if you please, is a 2-inch length haircut meant to give natural hair a break from damage. Although this hair type has the most enviable and voluminous texture, it's very fragile and thus prone to breakage. That is to say, even with those amazing protective hairstyles, your hair will sooner or later require a fresh start. And this is where TWA comes in!
Before you jump into conclusions about commitment, let us share with you some advantages of the haircut. Once you go for the short cut, you can:
let your natural hair grow healthy
experiment with the texture of your curls
rock a simple but striking wash and go style
diversify your looks with slicked hairstyles
Now, how about you to see how the magic power of TWA natural hair cuts and styles works with your own eyes? We've got something you won't be able to take your eyes off!
Short Defined Curls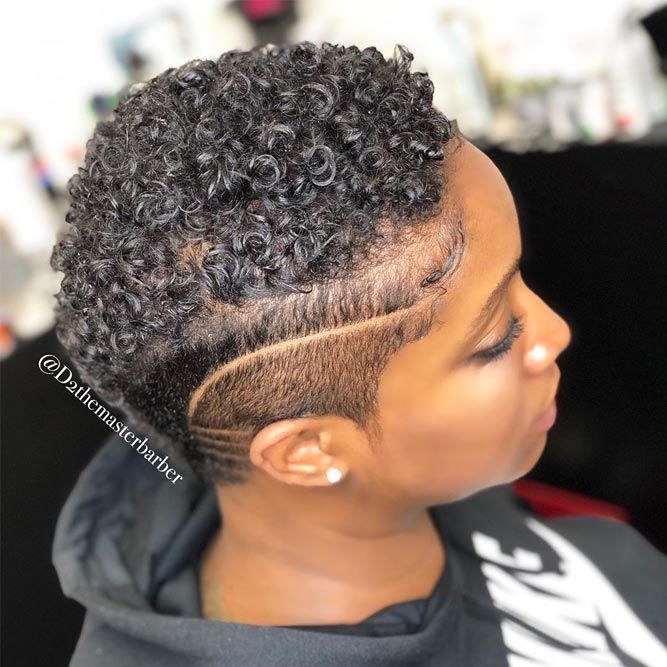 Source: d2themasterbarber via Instagram
Let's start with one of the hottest TWA styles 4c hair can rock with. Tons of definition on the top and a unique shaved design on the sides are the reasons so many women of color go crazy with the short haircut.
Geometric Buzzed TWA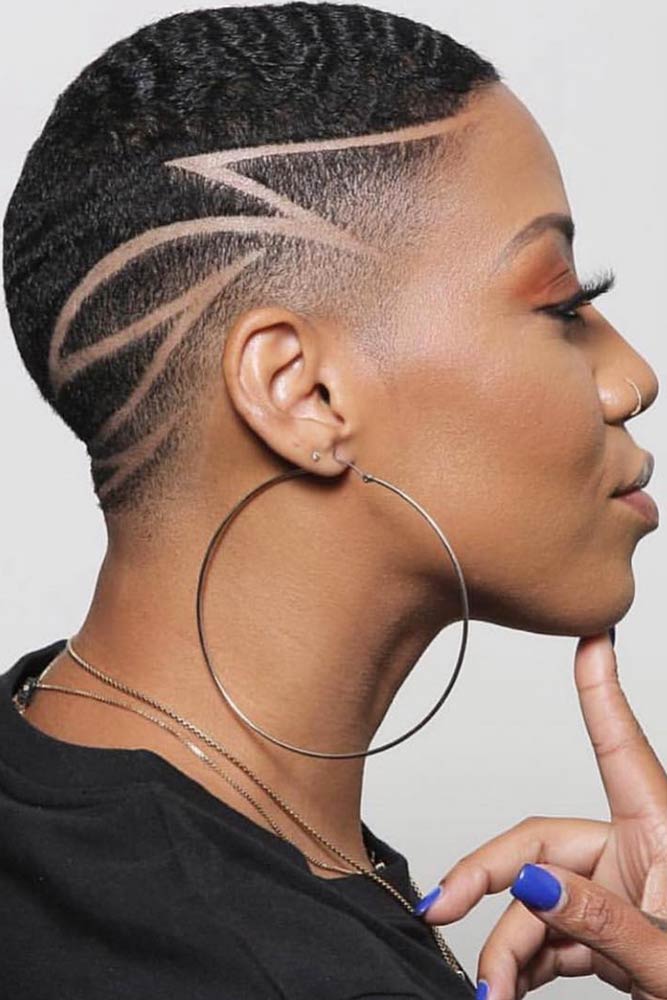 Source: adrianfanus via Instagram
Your natural hair is a canvas to your imagination, regardless of what length you flaunt with. And if you're one of those bold ladies who are giving new life to their afro curls, why don't do it creatively? This extra-short buzzed masterpiece with a geometric design is a good start, though.
Tapered Natural Curls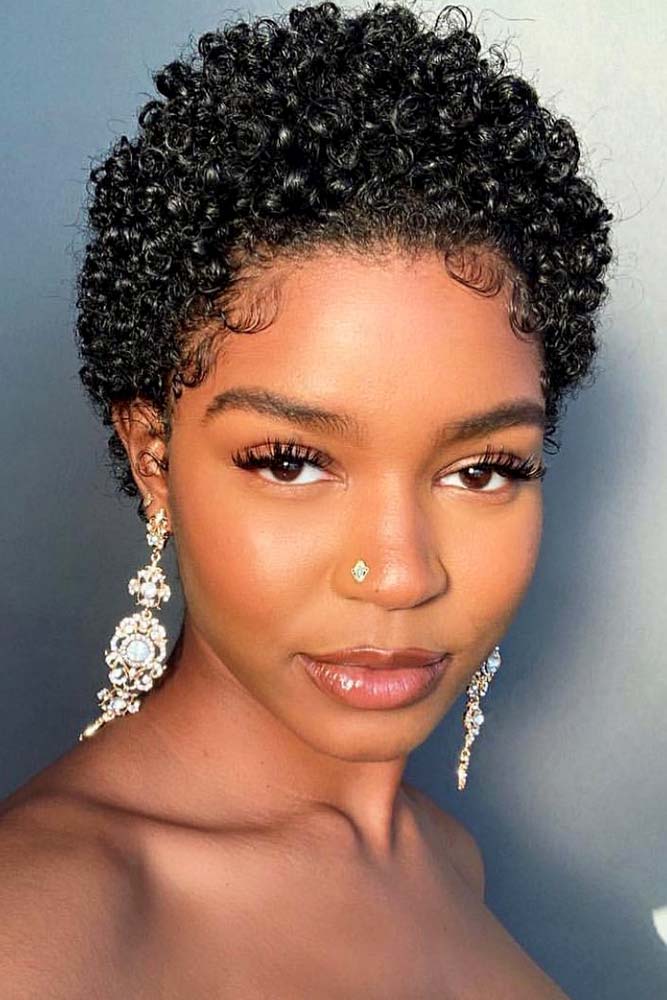 Source: nymcfly via Instagram
A taper is another privilege that comes with natural hairstyles for short hair. Not only does it whips a curly mane into a well-balanced shape but also provides definition to the sides. By the way, this is how gorgeous your locks will look in a couple of weeks after getting the fateful TWA!
Blonde Buzz Cut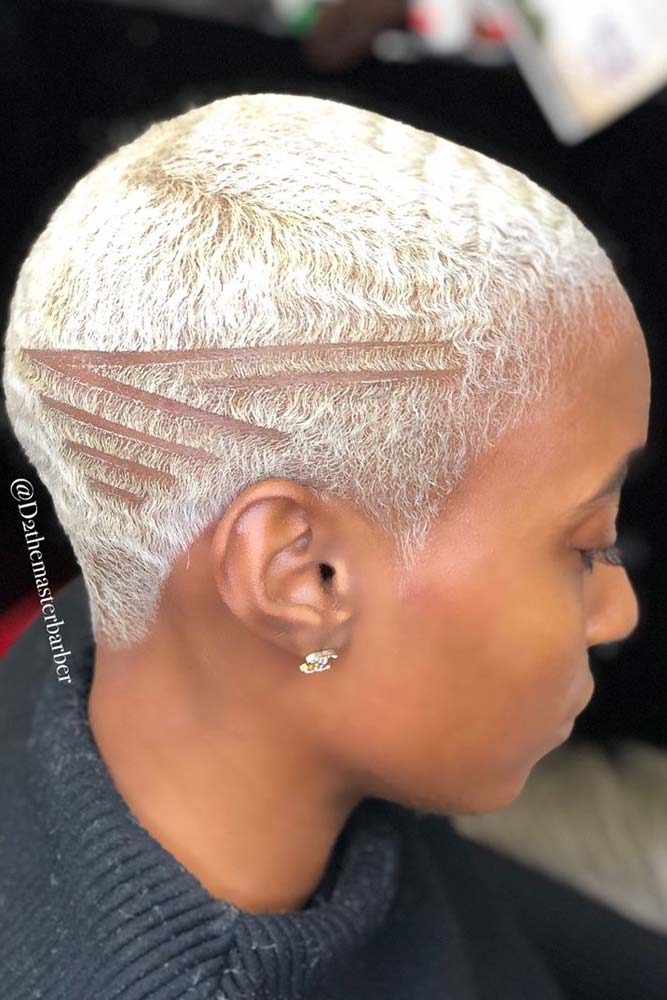 Source: d2themasterbarber via Instagram
Show this picture to anyone claiming that cutting hair short leads to limited styling options. First of all, you can express your inner experimenter with a trendy color without spending the whole day in the hairdresser's. Second, you can rock the most convenient and stylish haircut of now - the good old buzz. Those who say this cut is for men should also see the pic.
Natural Coils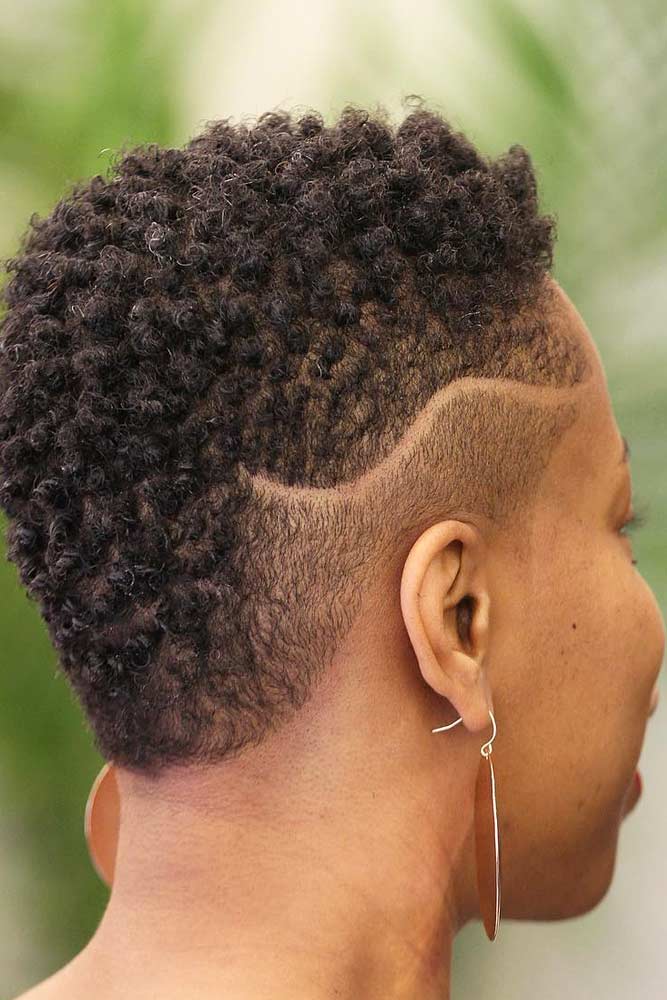 Source: adrianfanus via Instagram
TWA natural hairstyles are all about naturalness not only for their name. It's no secret that it takes tons of styling products and hours of combing to rock natural texture just as it is. Well, that's only because of the heavy length! With a short haircut, you will be able to show off your stunning coils 24/7, without any fear of tangles.
Long Top Short Sides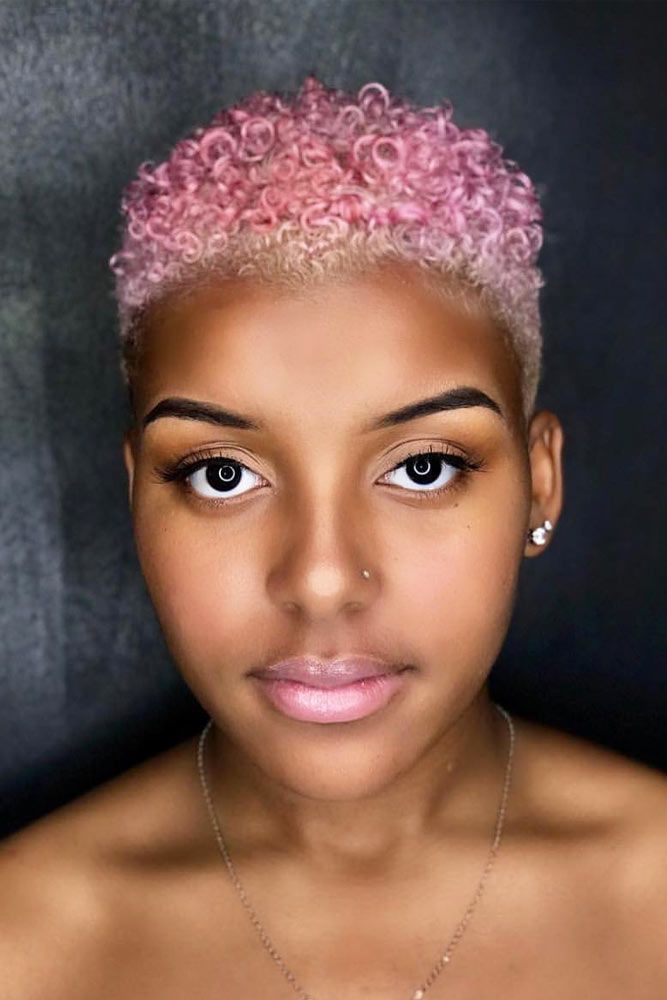 Source: shanelthehairstylist via Instagram
The number of TWA tapered hairstyles seems to be countless. Still, there's one idea that always stands on the top of the natural-hair charts. Short sides, long top: modern hairstylists are no strangers to this phrase. Well, not for nothing! The chic sides put the top in the spotlight, thus elongating the whole silhouette. Who doesn't want to wear a fashionable and face-flattering haircut?
Classic Blonde TWA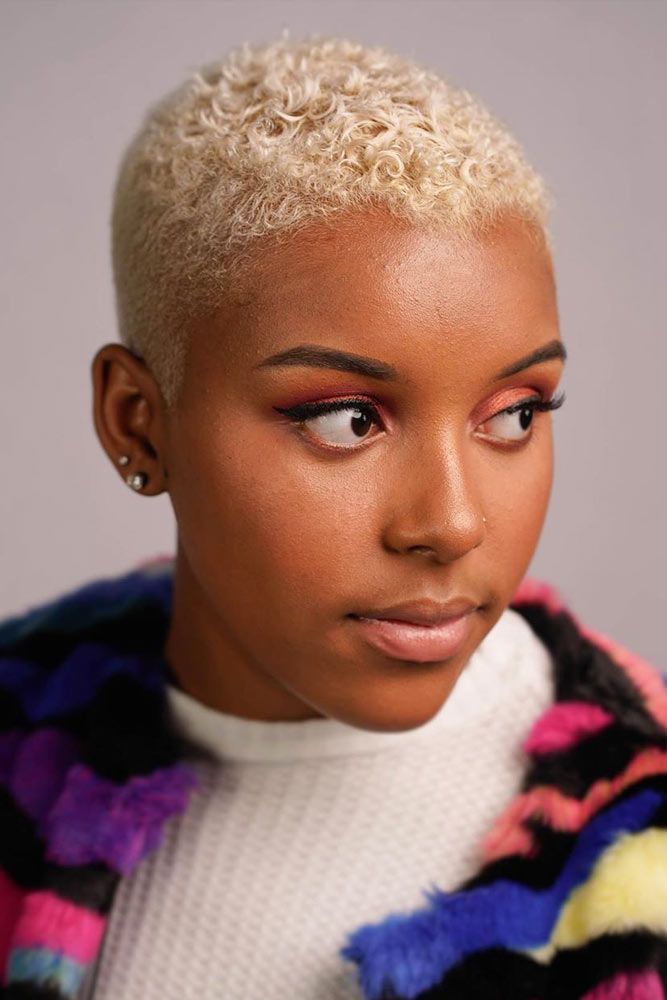 Source: shanelthehairstylist via Instagram
Meet the classiest classic ever. Most short TWA hairstyles look like this when the haircuts are done for the first time. While some women prefer to let their natural locks do their own thing, others keep up with the fancy modern length. If you'd like to diversify the classic idea, why don't leave it up to a contrastive color?
Finger Waves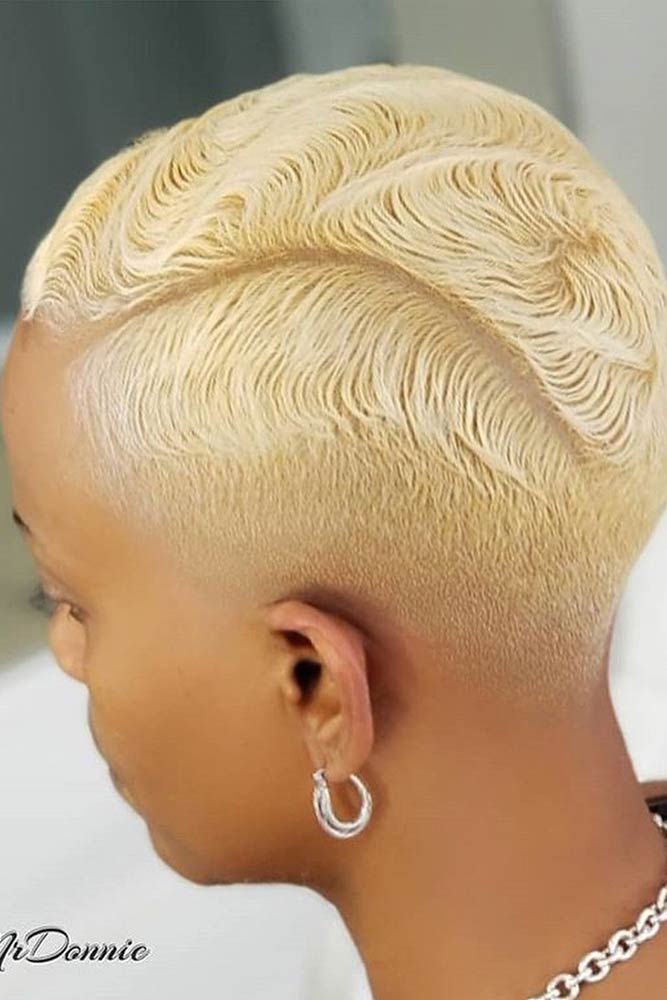 Source: mrdonnie via Instagram
Finger waves were all the rage in the jazzy and swingy 30s'. Then, they made a great comeback during the rise of the MTV era in the shakedown 90s'. Now, how about you to make the popular hairstyle great again? A modern shaved twist won't hurt too!
Reddish Brown TWA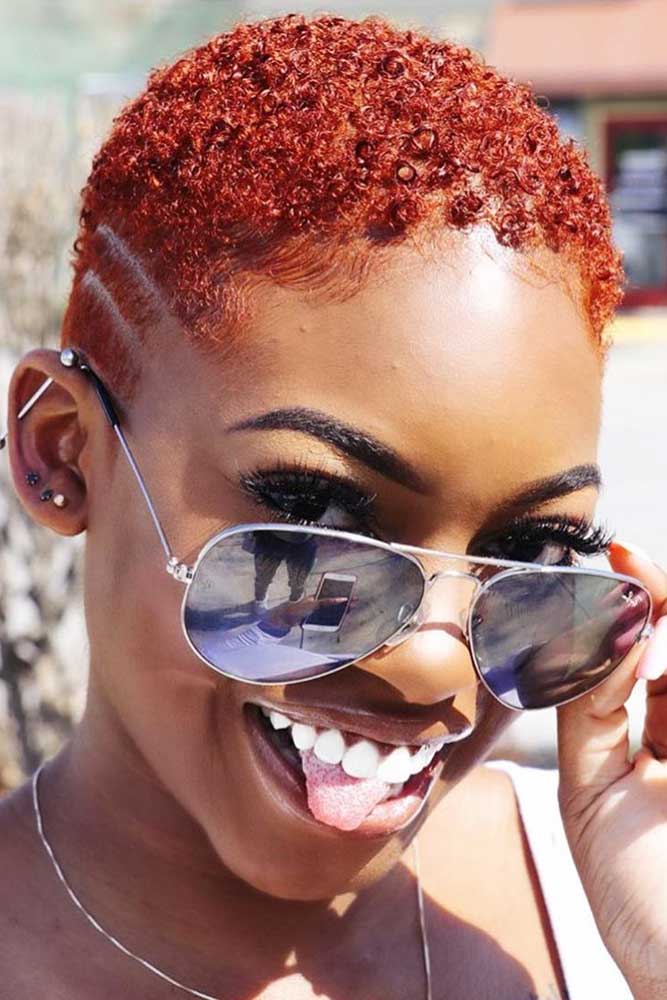 Source: _kaicealea via Instagram
Want to play with bright colors so bad but don't want to let commitment and damage into your life? Don't you forget about henna! The TWA length is short enough for home experiments, so you can feed two birds with one scone: such color job will be not only damage-free but also absolutely swanky.
TWA With Side Part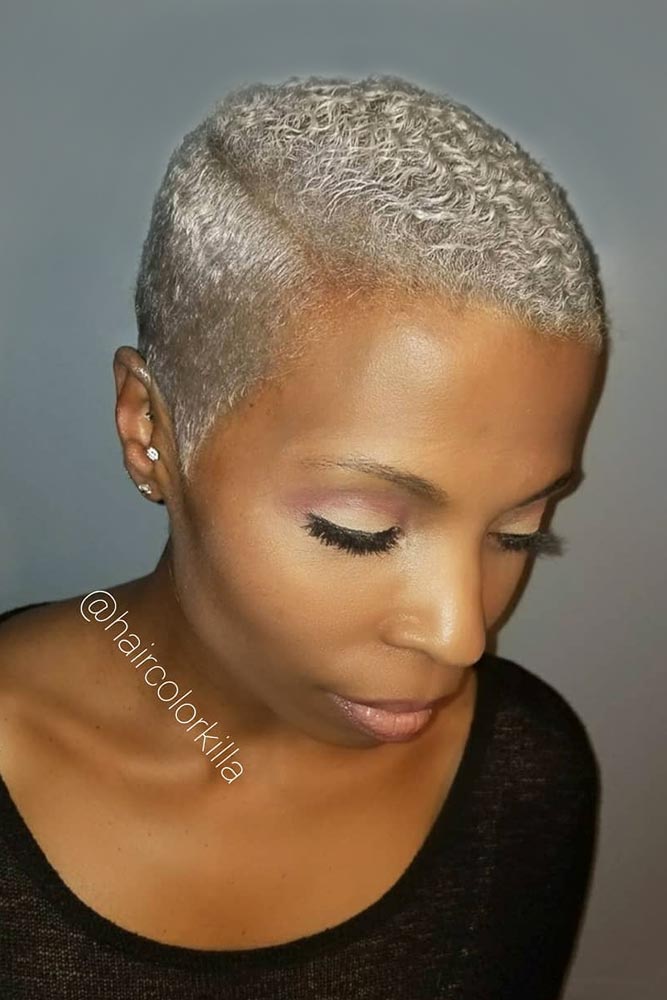 Source: haircolorkilla via Instagram
Side parted looks are great at any length! And the good news is, you can simply ask your hairstylist to shave it. Such a twist will allow you to rock your days with an amazing wash and go that won't require much of upkeep.
Faux Hawk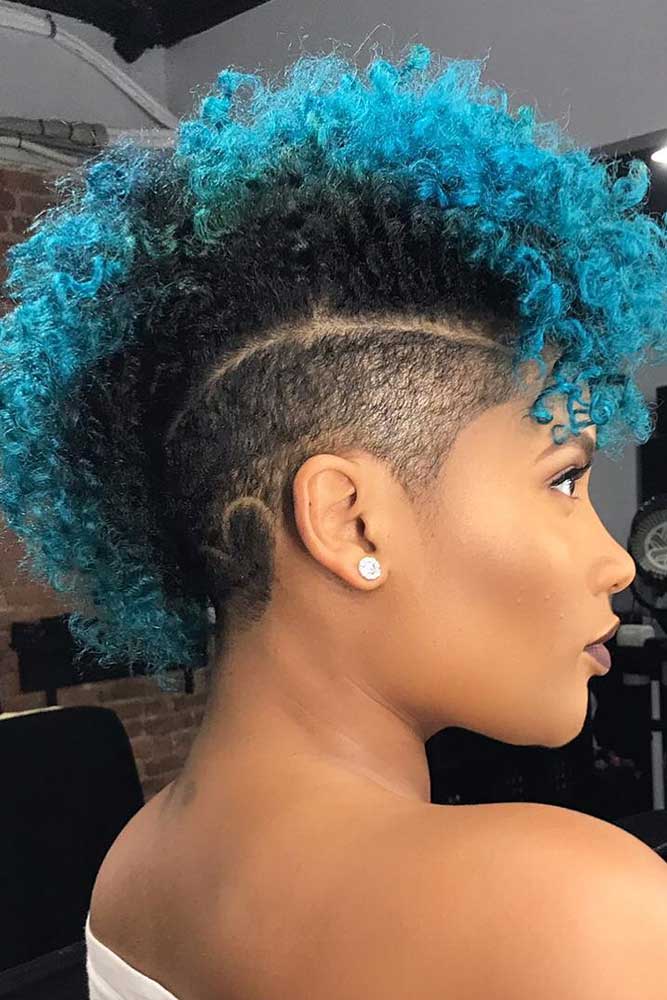 Source: nelly_mane via Instagram
The look of tapered TWA natural hair can be different; as different as you want it to be. This faux hawk, for example, is a result of a TWA gone wild. As we said already, the haircut looks equally awesome on all lengths. And when you reach the medium stage, you can turn the top into a colorful strip of hair. For the best results, don't forget about the taper!
Ravishing In Red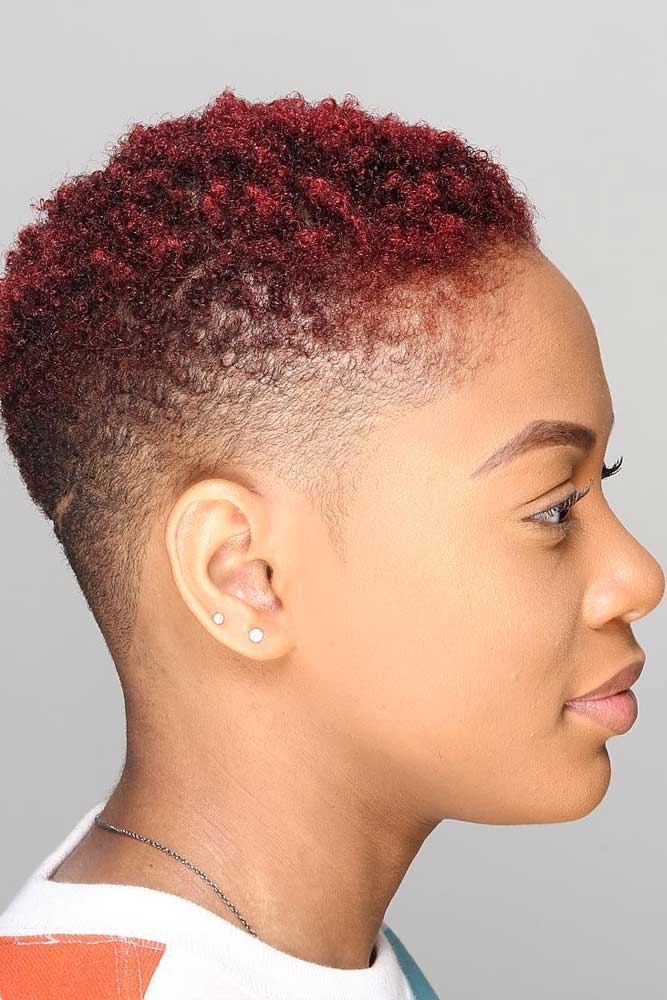 Source: adrianfanus via Instagram
Super short, super hot, and super easy to wear. This haircut will provide you with a fresh and funky look that will only require regular wash. Isn't that a dream come true? Besides, henna is a good way to get ombre look like this.
Kinky Afro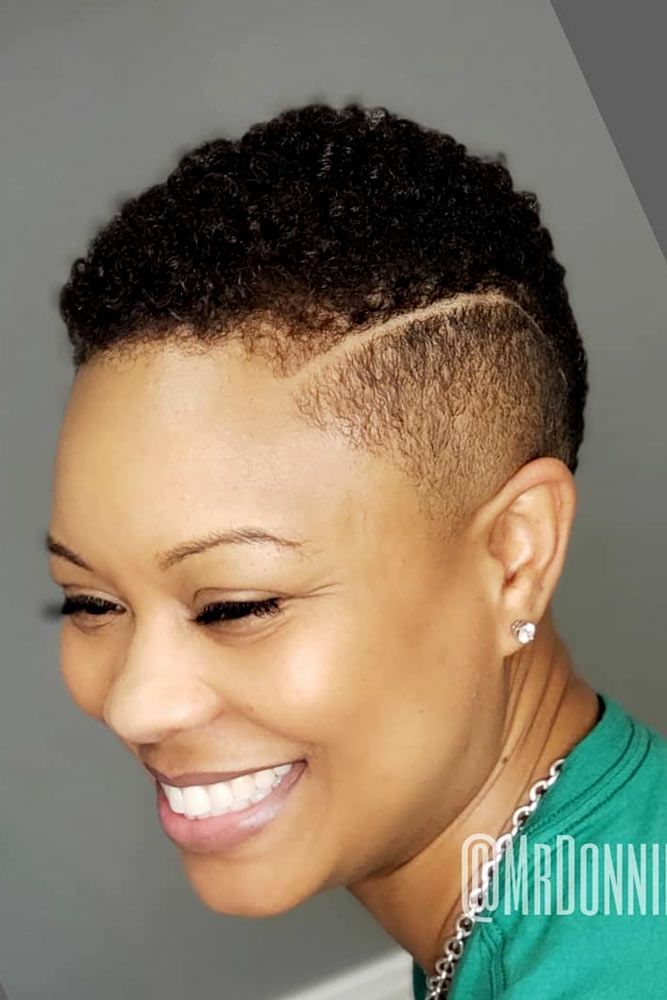 Source: mrdonnie via Instagram
Let those kinks stand out! Get yourself an accentuating taper fade on the sides, embellish the haircut with a unique shaved design, and make your enviable texture shine bright with moisturizing oil. The rules are simple: make it big!
Honey Blonde TWA
Source: iimakeyoujealous via Instagram
Can't help but yield to the charm of honey blonde? Just do it, girl. Even though African American women are never born with blonde hair, they take this hair color to the next level when they dye their locks. And don't be afraid of bleaching, as you can always shave those kinks and give them new life with one of our ideas!
What is TWA hair? Every natural-haired woman has her own definition for the TWA hair meaning. Still, all of them literally scream about the styling freedom and healthy looks the haircut can give to their curly, kinky textures. Now that you've found out how many awesome things you can do with your hair while giving it new healthy life, it's time to think about changes. P.S. It's impossible to go wrong with today's natural hairstyles for short hair.
FAQ: Natural Hairstyles For Short Hair
Can u do finger waves on natural hair?
When it comes to finger waves, you probably think of straightened hair, however, finger waves may also be achieved with natural short locks.
How do you get beach waves in your short hair overnight?
Once you put a curl cream through your dry and thoroughly brushed hair, twist small locks around your finger and bobby-pin them in place until your head is fully covered in pin curls. Sleep like this overnight, then remove them and shake out for waves that look like they came from the seashore.
Was this article helpful?