Pageboy Haircut Is The Trend That Will Always Be Around
Some new versions of the pageboy haircut are about to take you on a fashionable time travel journey. If you scroll the pages of a vintage magazine from the mid-50s, the pudding-bowl haircuts of nifty mods will fill the space around you, as they were so popular those days. Such fringe cuts, which have straight hair hanging to the ears and then turning under, have gone through many uses and one century to become a modern, fashionable, and feminine haircuts for women.
ADVERTISEMENT ‧ CONTINUE READING BELOW
How about turning retro-inspiration into another nowadays' trend? With the endless creativity of professional hairstylists, this cut can be customized in any way you want: choose a technique, texture, length, and color that you like the most and create a flirty and fun style with the new old cut. Our ideas will help you out. Just check them all!
Classy Pageboy Haircut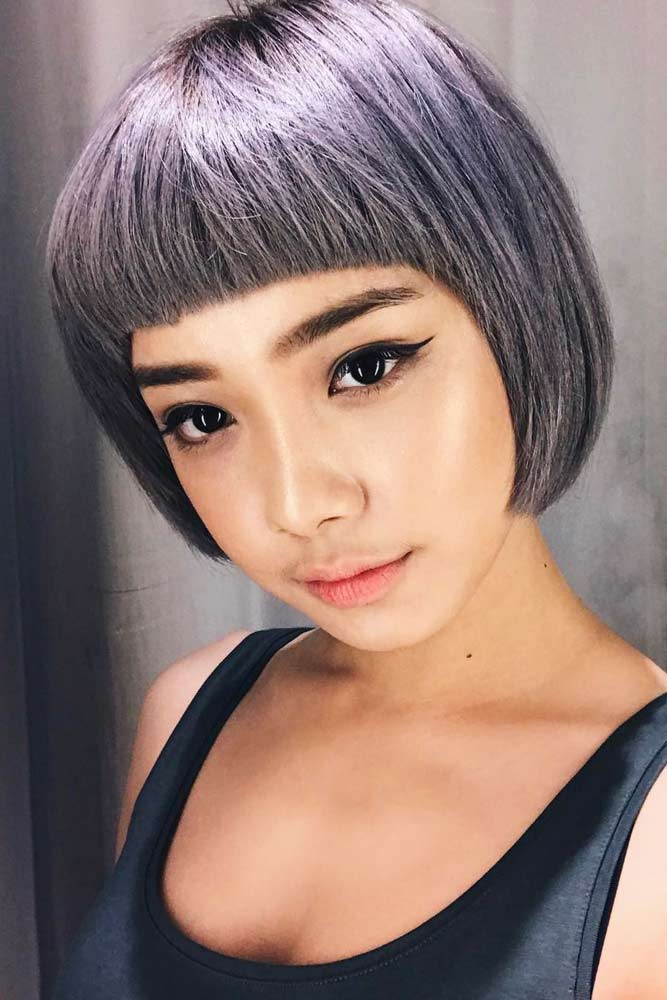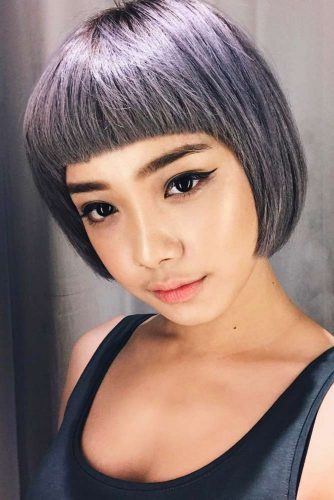 Credit photo: instagram.com/tansrikeumela
When it comes to choosing a perfect cut for straight hair, a pageboy haircut is off the charts. First of all, it gives a polished texture and lots of natural shine to your hair just because it involves a very immaculate body. So whether you have thin or very thick and fine hair, such a cut will tame and calm down any chevelure, making it look as shiny as the glorious classy idea above.
ADVERTISEMENT ‧ CONTINUE READING BELOW
Funky Pageboy Cut With Edgy Layers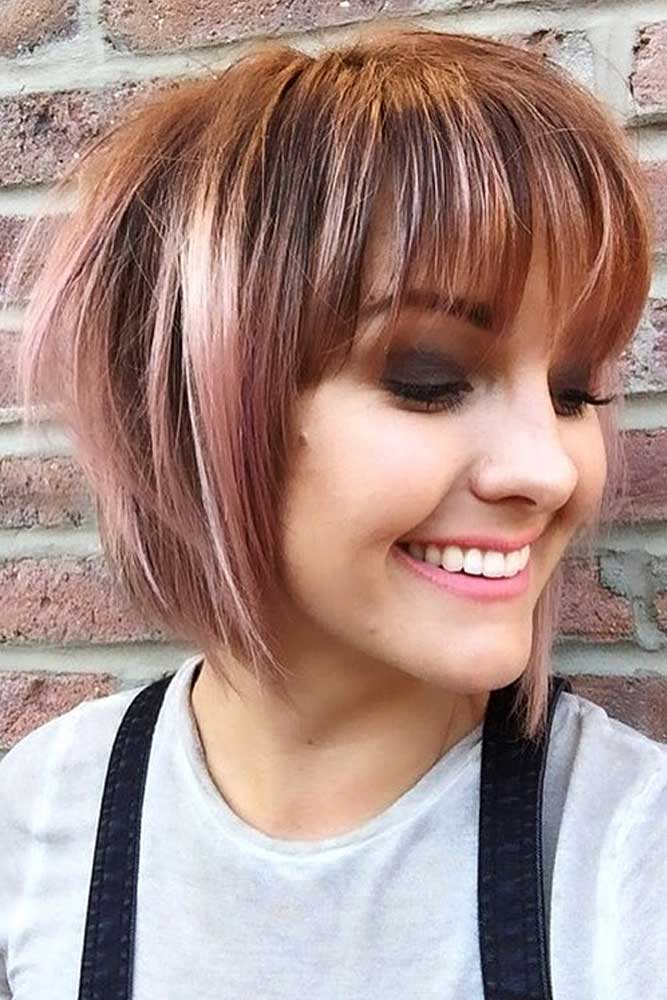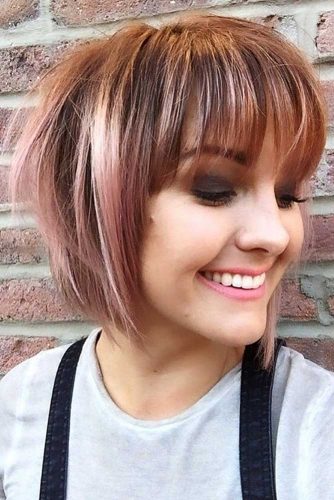 Credit photo: instagram.com/saripaints
Layers will be the first ones to cut the ribbon and introduce the versatility of the pageboy cut. As we've mentioned before, you can add a touch of any cutting technique to this classy cut to make it absolutely suitable for you.
Our layered pageboy haircuts pictures are here to show you the magical movement and voluminous body of straight locks that you can get! And this pic isn't an exception: edgy layers and bangs will fill your thin hair not only with the illusion of fullness but also with a lot of charm.
ADVERTISEMENT ‧ CONTINUE READING BELOW
Sassy Choppy Pageboy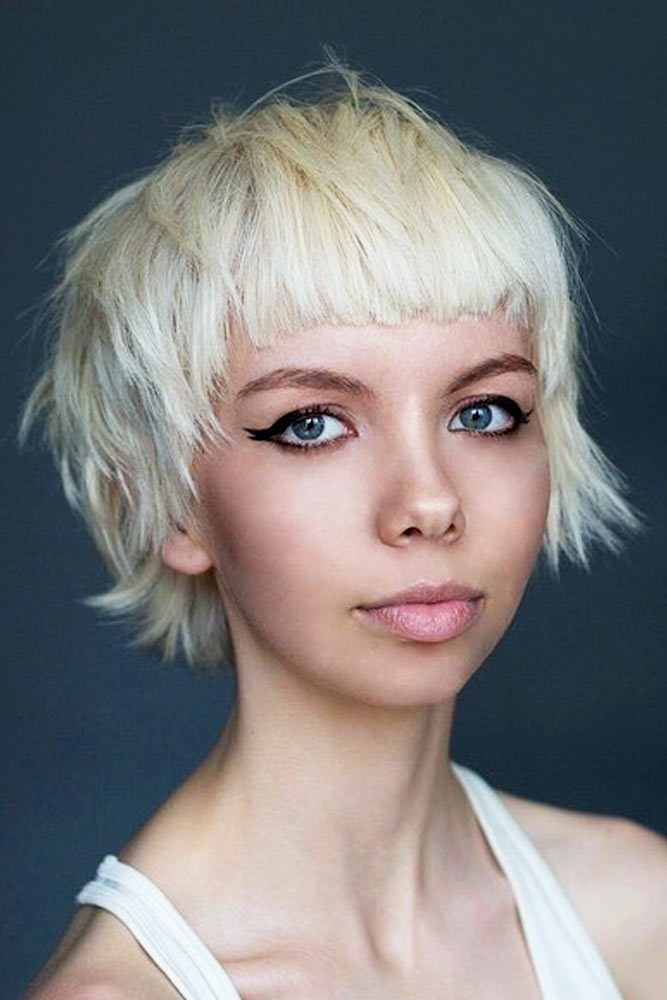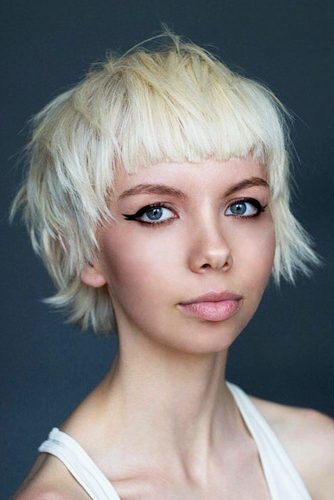 Credit photo: instagram.com/wessharpton
Choppy cuts are meant to reveal our punky nature. Girls who don't take their cuts seriously or don't really want to do something except washing their hair never pass choppy pageboy cuts. The locks stick randomly, yet it's a very pretty option for all those shakedown teens who are into sporting the "I don't care" looks.
ADVERTISEMENT ‧ CONTINUE READING BELOW
Short Blunt Pageboy Bob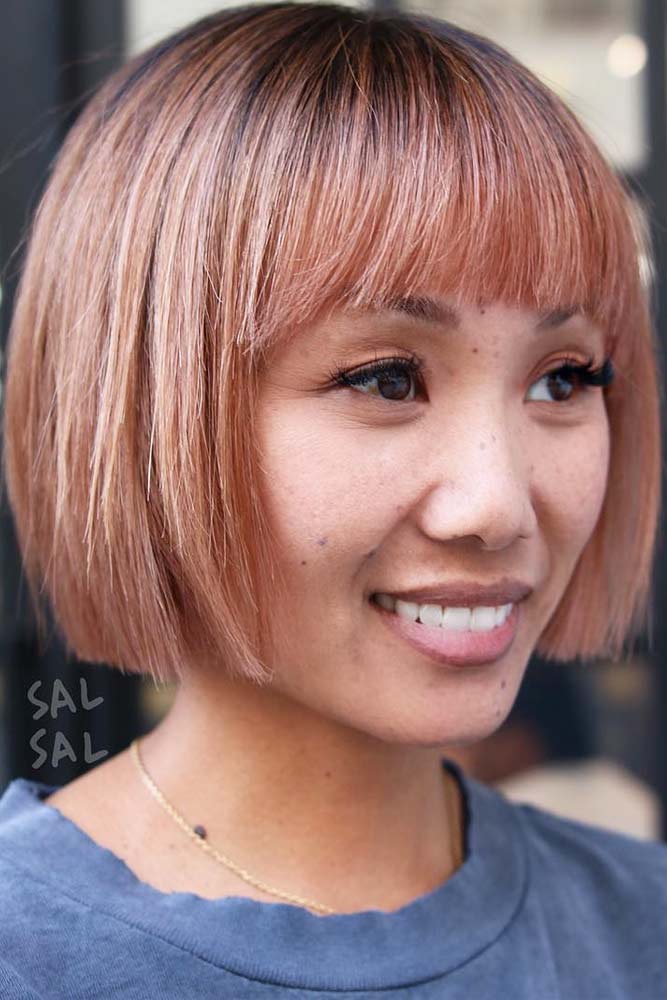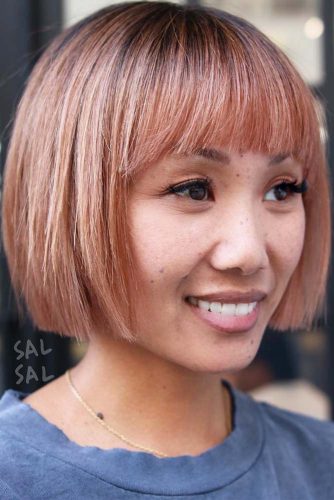 Credit photo: instagram.com/salsalhair
Bob haircuts are the huge trend not for nothing; even if you don't expect something new, they know how to make you amazed. The mixture of sleek pageboy and blunt bob creates a well-groomed and very clean look. Unlike the classic short bob, the hair is a bit more turned above the ear. In this way, it can be both a face-flattering and stylish cut with cute bangs.
ADVERTISEMENT ‧ CONTINUE READING BELOW
Messy And Shaggy Pageboy Haircut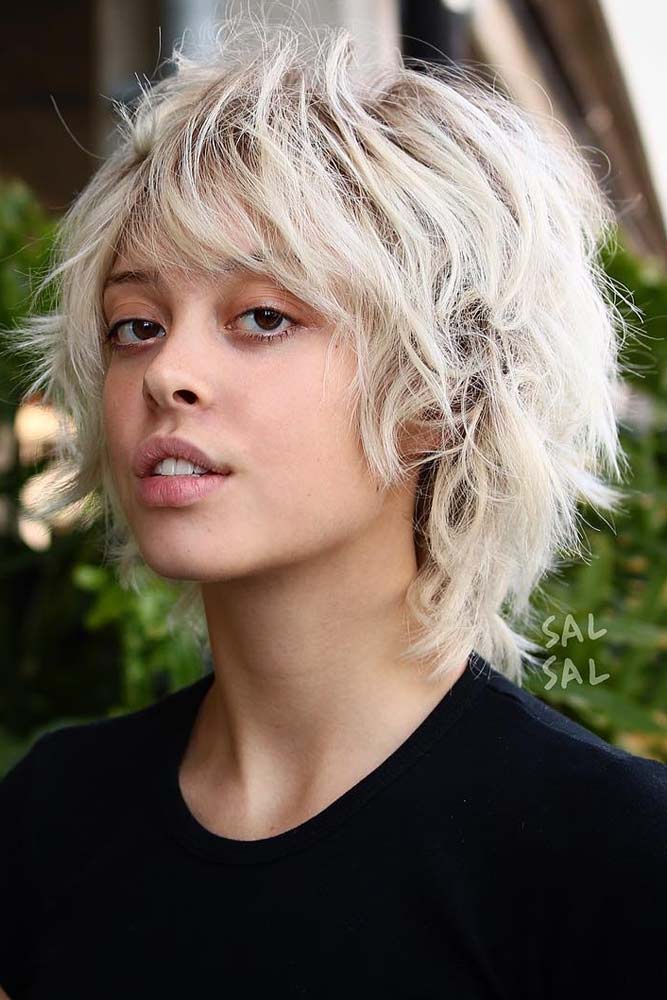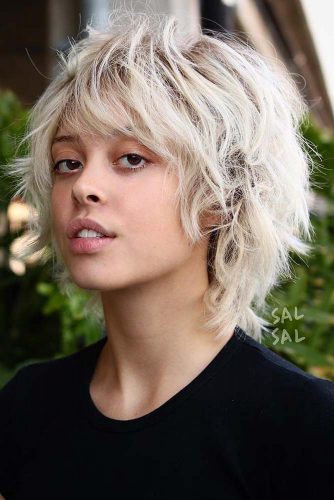 Credit photo: instagram.com/salsalhair
Straight silhouettes aren't the only options when dealing with awesome pageboy haircuts! The messy layered body of this shag makes it look like a brand new cut. And this is what happens when ladies are not shy to play around with textures. Once you go for a shaggy pageboy, you will fall in love with the lift and volume in your hair.
Sleek Blonde Pageboy Haircut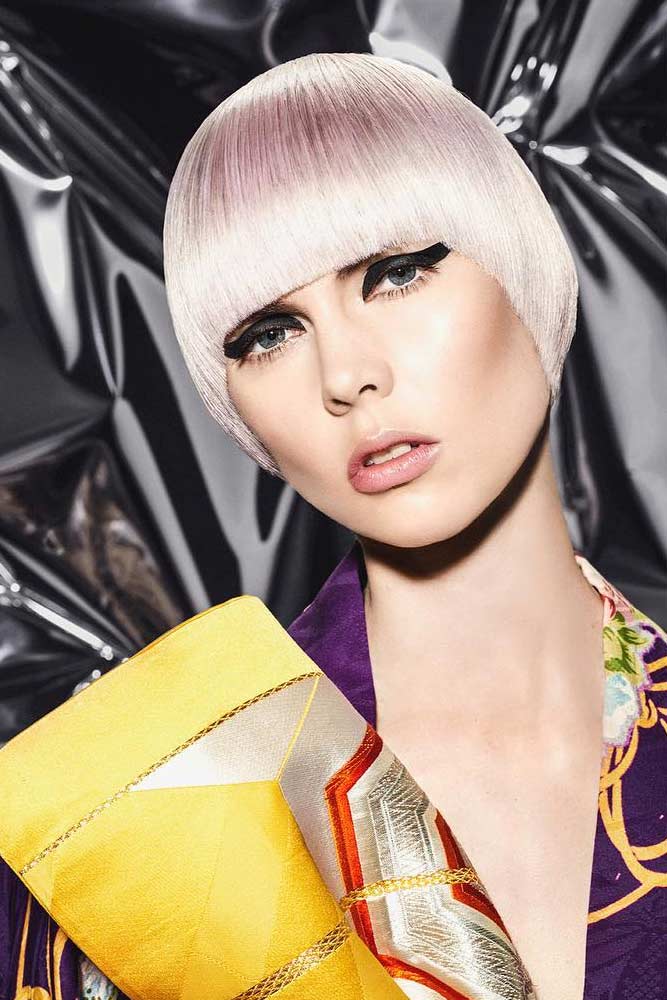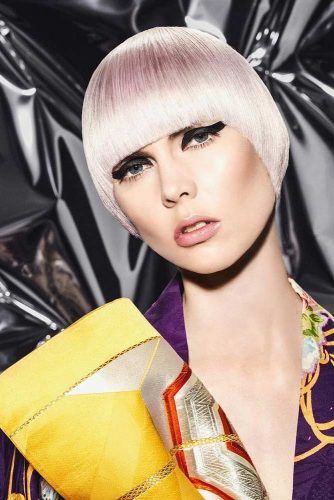 Credit photo: instagram.com/genitoh
Meet a pageboy that crosses the line between vintage and modern moods. The structure preserves the initial body of the cut, while the color has come from the 2019's magazine covers. Such a time-traveling idea embraces the best features from the fashion of now and then. And even if you can't imagine yourself flaunting with this haircut on a daily basis, it will nicely spice up your special-occasion look.
Messy Short Pageboy Cut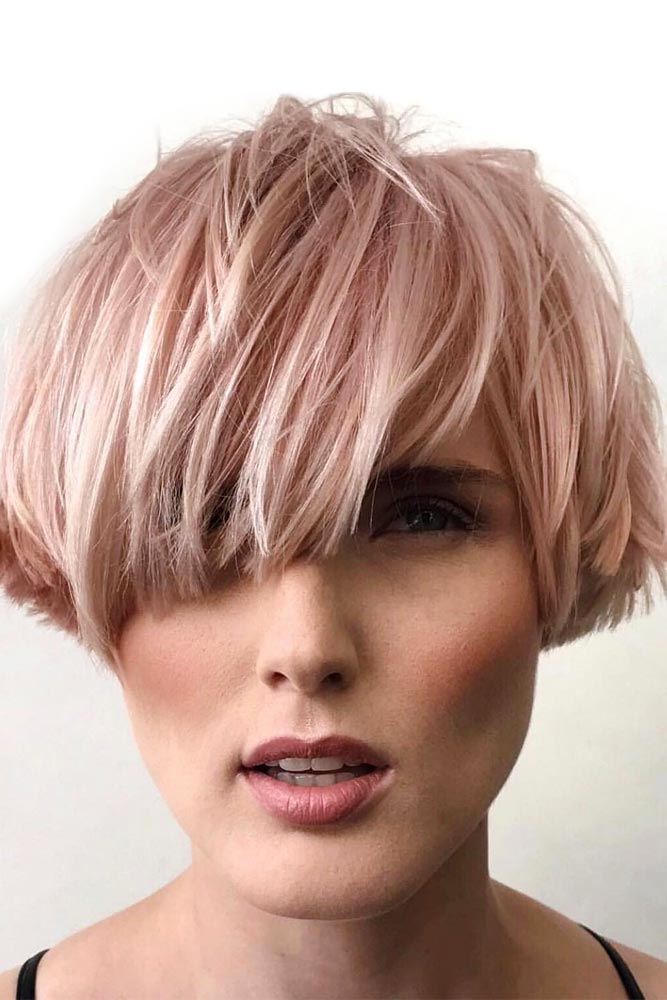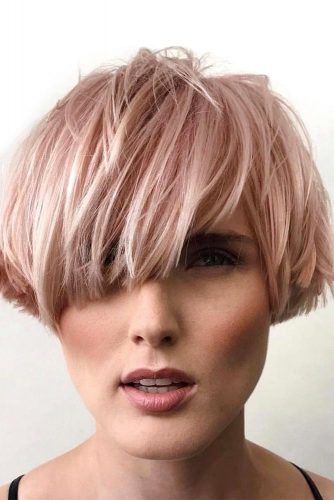 Credit photo: instagram.com/wesdoeshair
Believe it or not, a gentle scissor job is enough to not just modernize the pageboy; it can create a whole new haircut out of it. Not only is this short messy cut is full of distinctive layers that give a lot of movement but it also builds a great sense of volume.
ADVERTISEMENT ‧ CONTINUE READING BELOW
Wavy Short Pageboy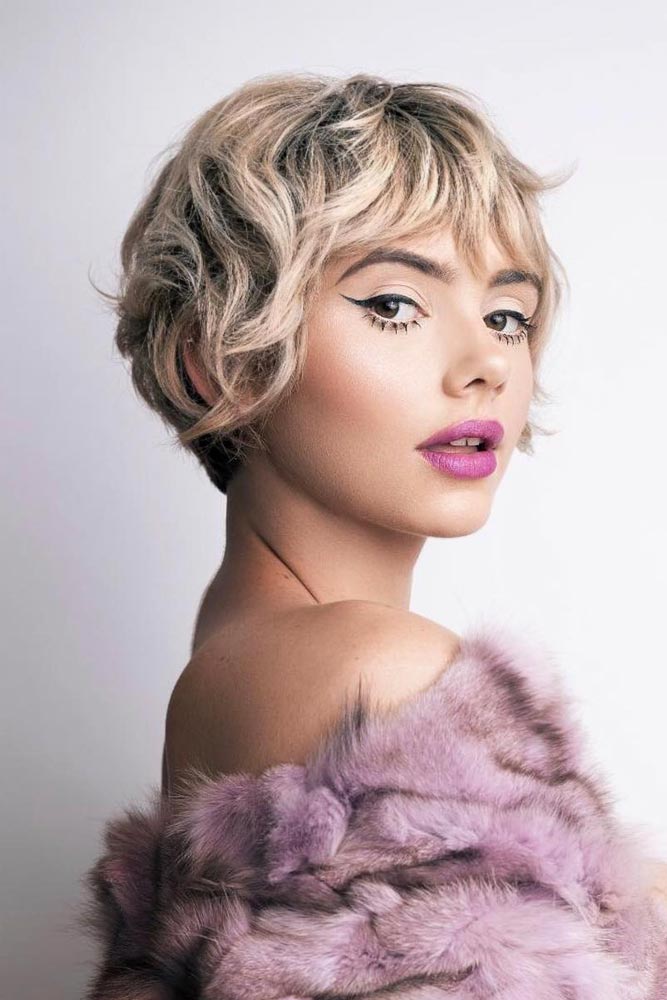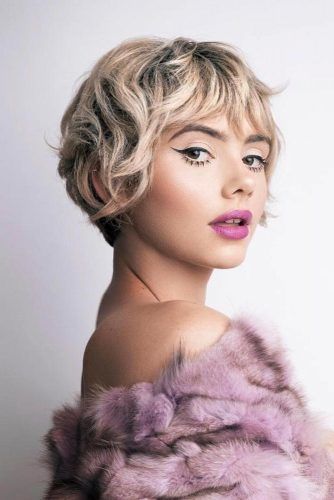 Credit photo: instagram.com/judeviola
Another throwback to the vintage times! When waved, a pageboy looks like those popular finger waves but with a slightly unraveled texture. Without a matching outfit, this idea would look a bit weird, of course. But when a costume party is knocking at the door, don't miss this cutie.
Black Retro Pageboy Cut With Blue Highlights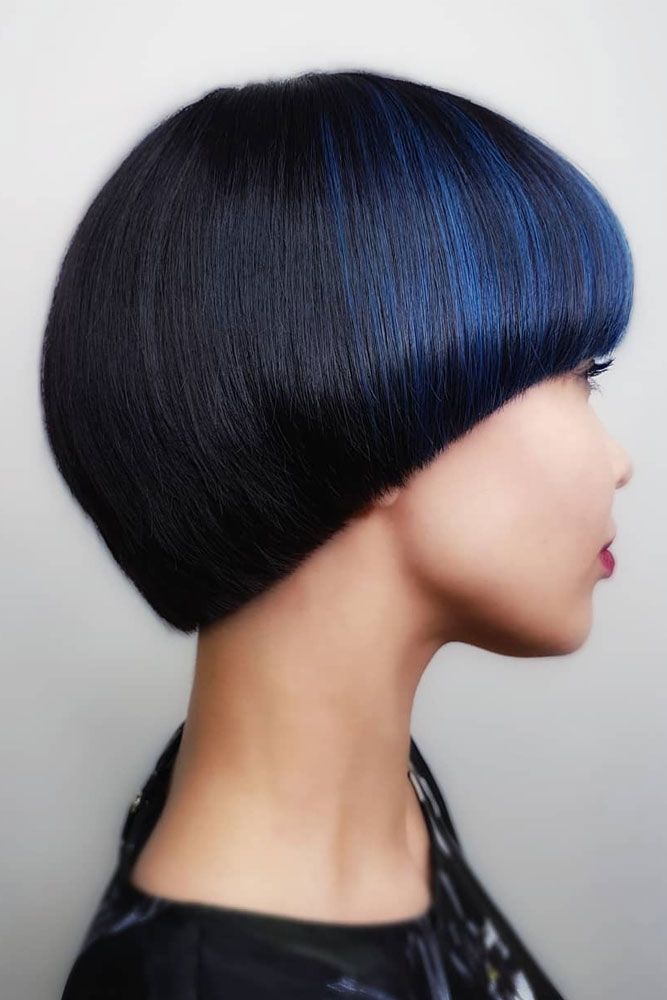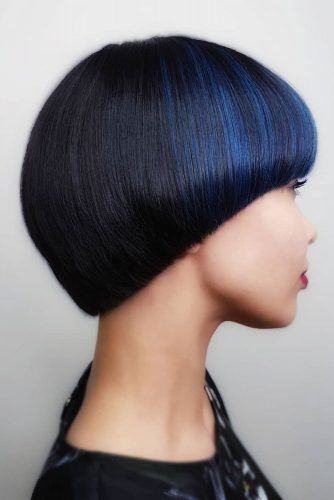 Credit photo: instagram.com/ilyashuvalov_nn
Wondering how to make a classic retro haircut organically fit your modern image? A hint of color is key! As you can see, this pageboy follows its original pattern. But, the highlights, or the trend of the 21st century, makes this cut absolutely suitable for today's casual wear.
Sleek Pagebob With Center Parted Bangs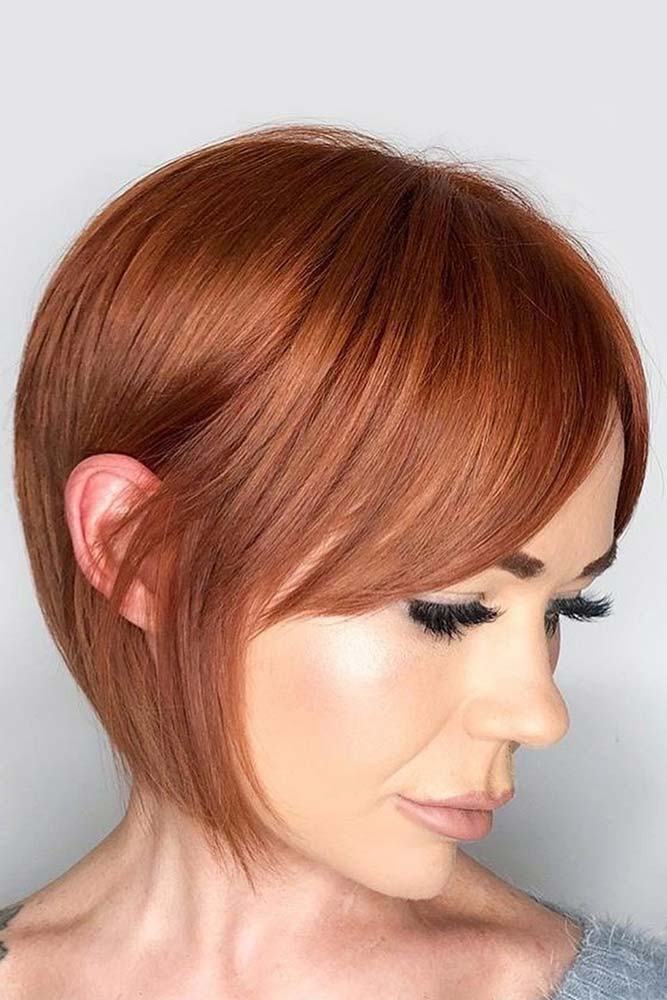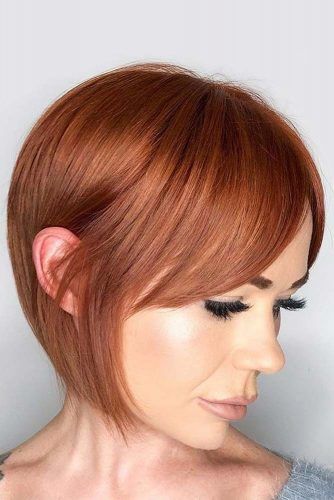 Credit photo: instagram.com/kenraprofessional
This modified haircut leaves us no choice but to call it a pagebob! In fact, it's nothing but a grown out pageboy that has been finished with a fringe. Still, the transformation of the vintage haircut gives a fresh take at two ideas at the same time. And it goes without saying that such bangs can give a nice framing touch.
ADVERTISEMENT ‧ CONTINUE READING BELOW
Short Architectural Bob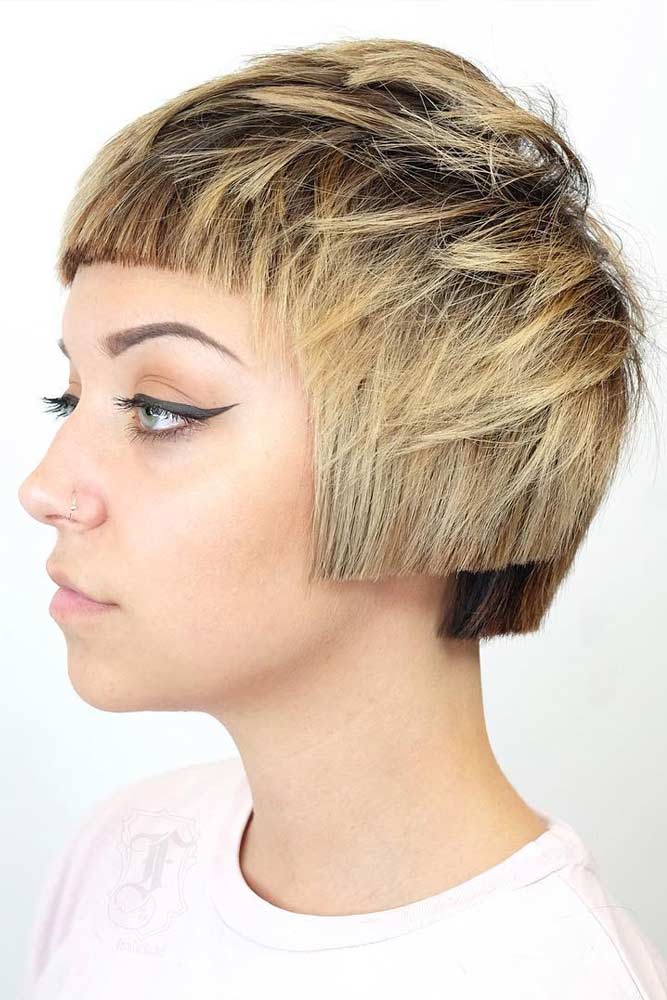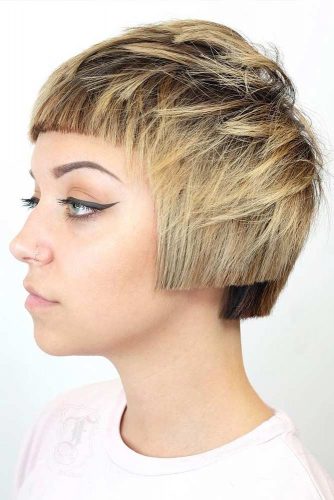 Credit photo: instagram.com/fernthebarber
How about you to experiment with every single detail of your haircut? For example, this architectural bob with a touch of pageboy mixes all the stylish things: there's a variety of lengths and layers, at least two different textures, and an extremely short fringe. Your task is to find a hairstylist who knows how to cut a pageboy haircut in such a multi-dimensional and fascinating way.
Simple And Lovely Retro Pageboy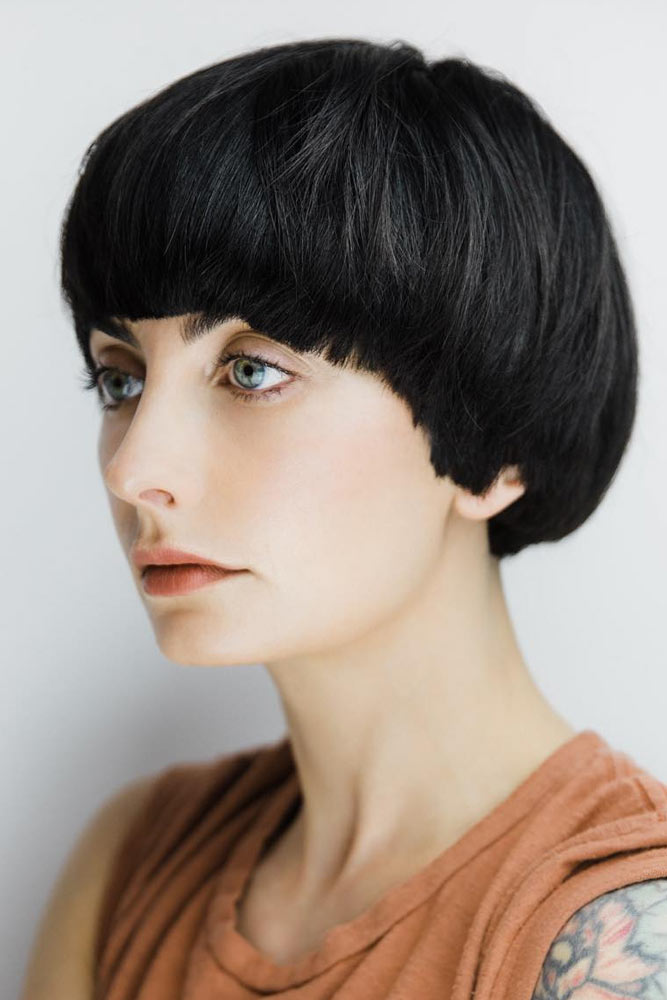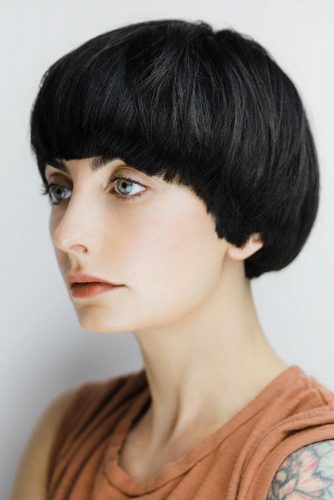 Credit photo: instagram.com/rlfa
Wondering how the initial form of pageboy looks like? A classic pageboy hairstyle usually involves a short fringe which is of the same length as the whole body, so the cut is actually quite short.
And even if it may seem a bit weird these days, with proper styling and regular maintenance it can look incredible. Look at this pic: everything is so neat and simple, isn't that enough for comfortable styling routine?
Charming Vintage French Bob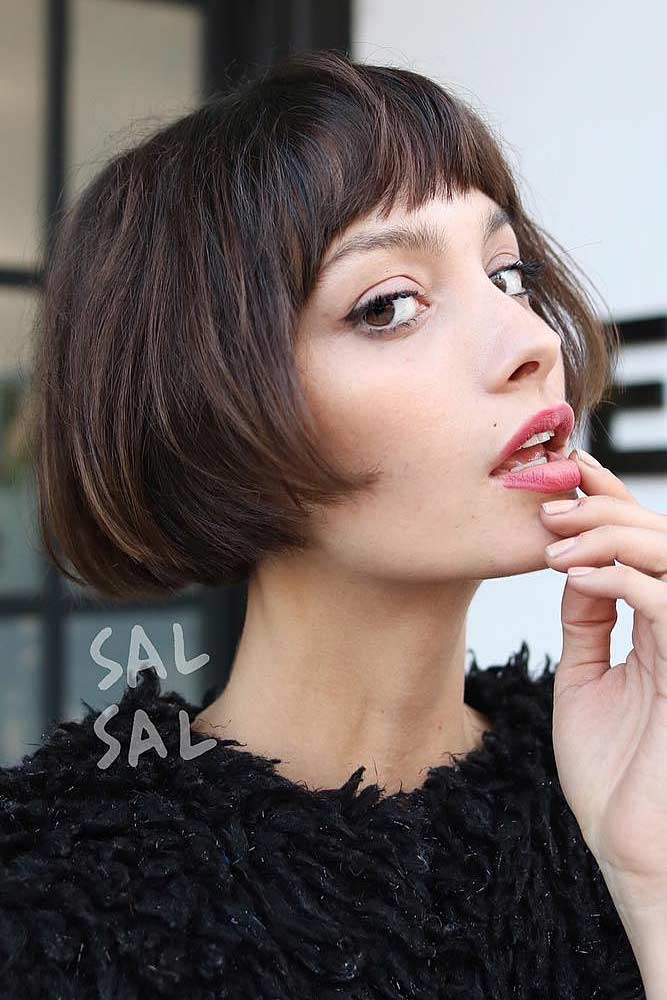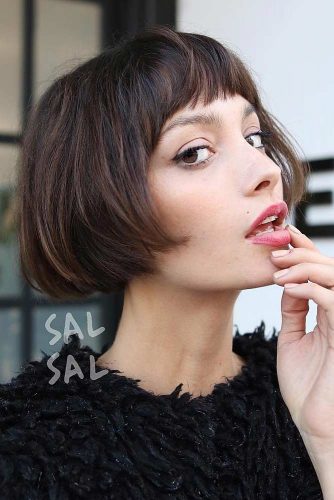 Credit photo: instagram.com/salsalhair
Believe it or not, all those elegant vintage french bobs are altered pageboy cuts. When exploring the topic of pageboy haircut vs. bob cut, keep in mind that there are some very visible length distinctions: the length of the first isn't kept shorter on the back, while the second allows more styling versatility.
Plus, pageboy cuts are always accompanied by bangs. And this french bob is a love child of the best features of the two: the cute above-brow fringe will keep your face open, and front tresses will beautifully frame your face.
ADVERTISEMENT ‧ CONTINUE READING BELOW
Curly Pageboy Haircut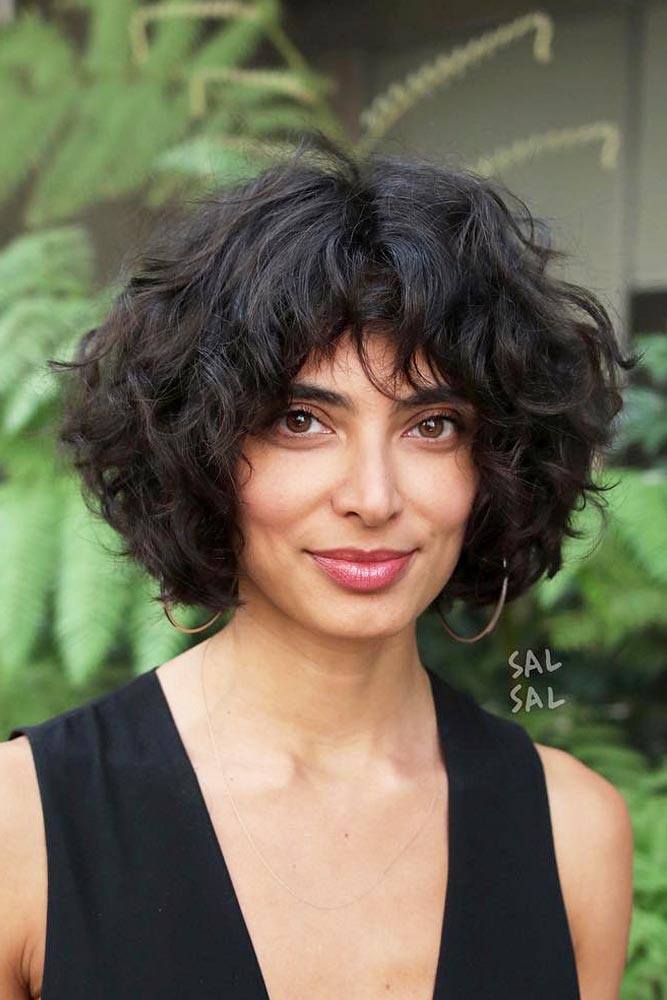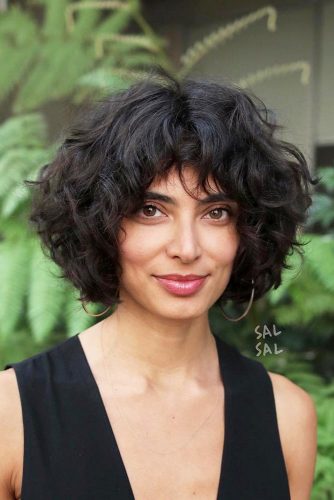 Credit photo: instagram.com/salsalhair
In our modern world, trendy haircuts don't have any restrictions, so there's no way you won't find a pageboy variation for your curly hair. Getting this cut is actually an excellent idea to tame your thick, unruly locks, which will also provide you with low-maintenance styling. Needless to say, the main benefit of the cut is that it looks gorgeous on curly hair!
Pink Textured Bob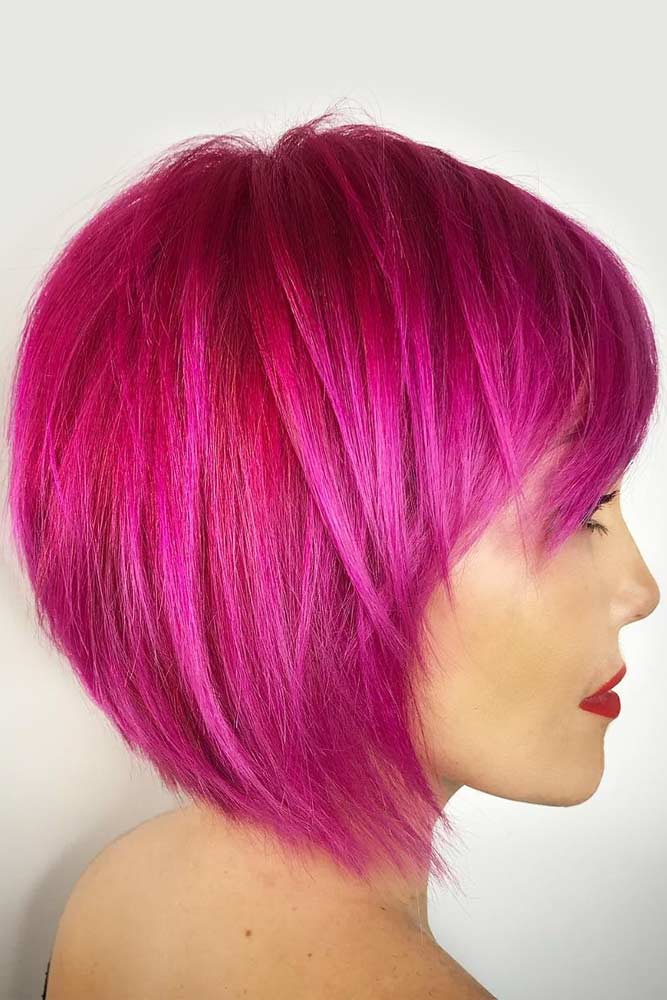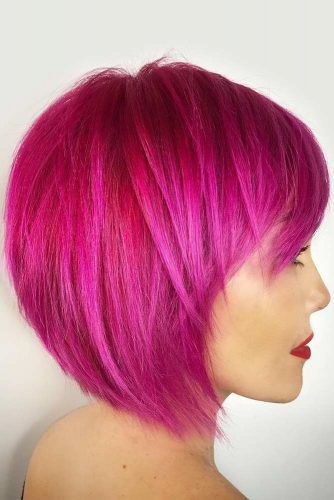 Credit photo: instagram.com/danitygr
Bright and vivid colors are the signature of modernity. And if such a visual impact is not enough for you to rock a unique pageboy haircut, you can individualize it with a funky texture. For example, soft layers like in this pic will add more character to your hair.
New Version Of The Vintage Style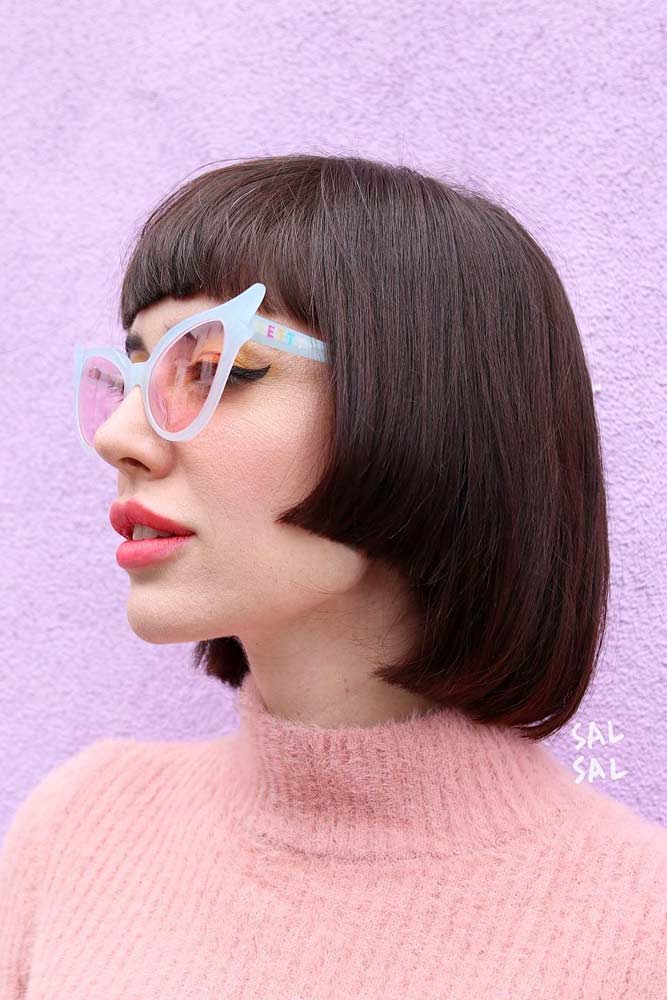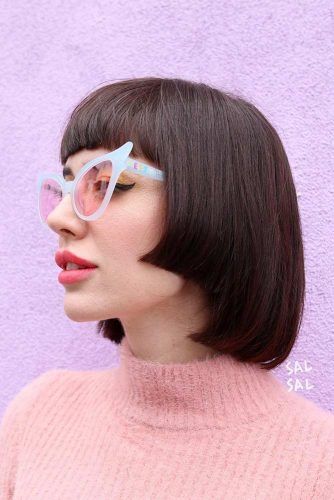 Credit photo: instagram.com/salsalhair
A pageboy at the front and a bob at the back; this is how the pure art of hair experiments looks like. Obviously, it requires regular upkeep to maintain such a creative cut. You will probably need to see your stylist twice a month. But, let's be honest, looking unforgettable is worth a commitment.
ADVERTISEMENT ‧ CONTINUE READING BELOW
Layered Cut For Thin Hair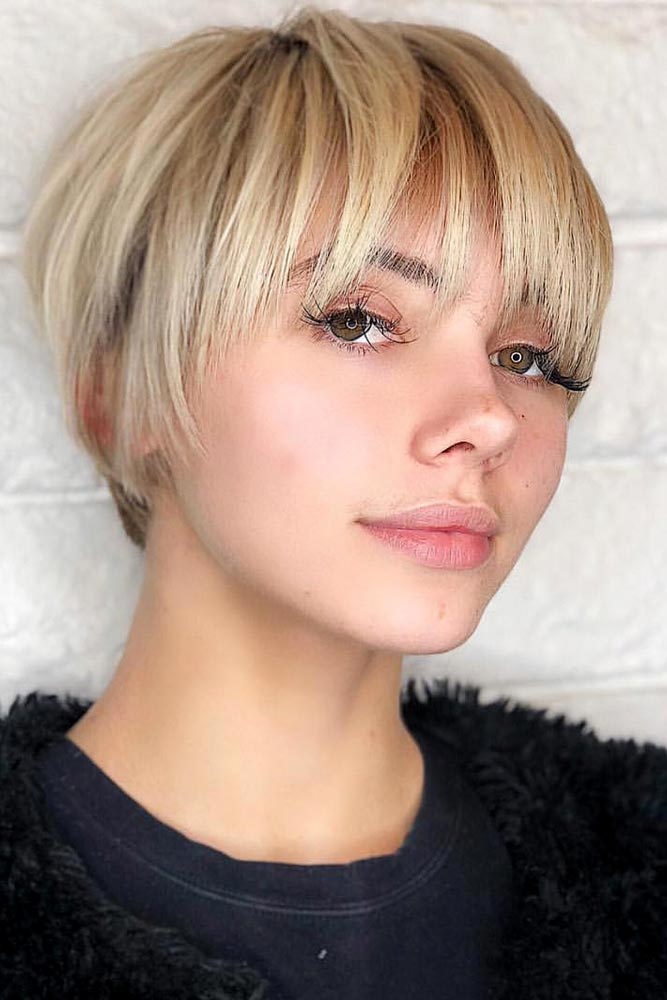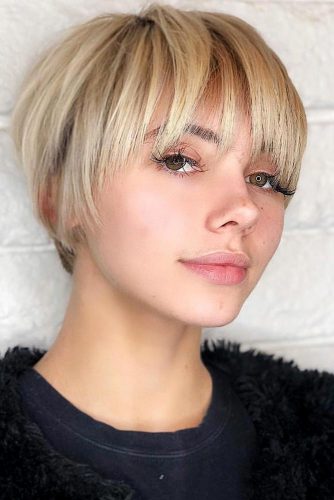 Credit photo: instagram.com/judeviola
Let's talk about the practical side of layers. The truth is, if a girl with thin hair goes for layered pageboy, no a trace will be left of her flat hair troubles. We all know that layered cuts add more life, body, and texture to weak locks. And shorter the cuts, the more seeable improving effect they give. Well, this picture is living proof: can you call her hair thin?
Chic Pageboy With Short Bangs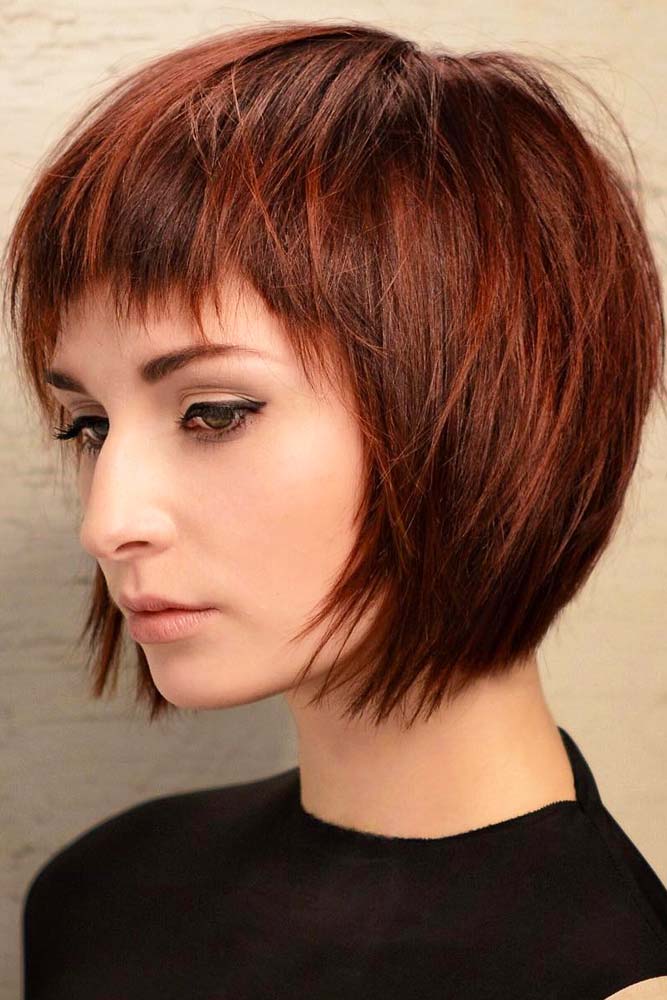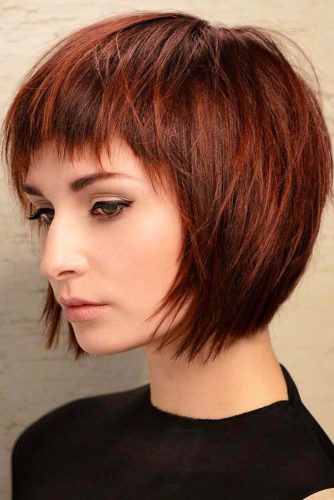 Credit photo: instagram.com/cutyourhair
Nowadays, you can customize any haircut you want to make it emphasize your beauty. So if you feel that the classic pageboy haircut is quite attractive, but it doesn't match your facial features, you can always change the length of your bangs. They're not necessarily should be of the same length as your cut, and this pic proves it: it's still a stunning pageboy cut, yet with a little change.
Elegant Pageboy With Long Bangs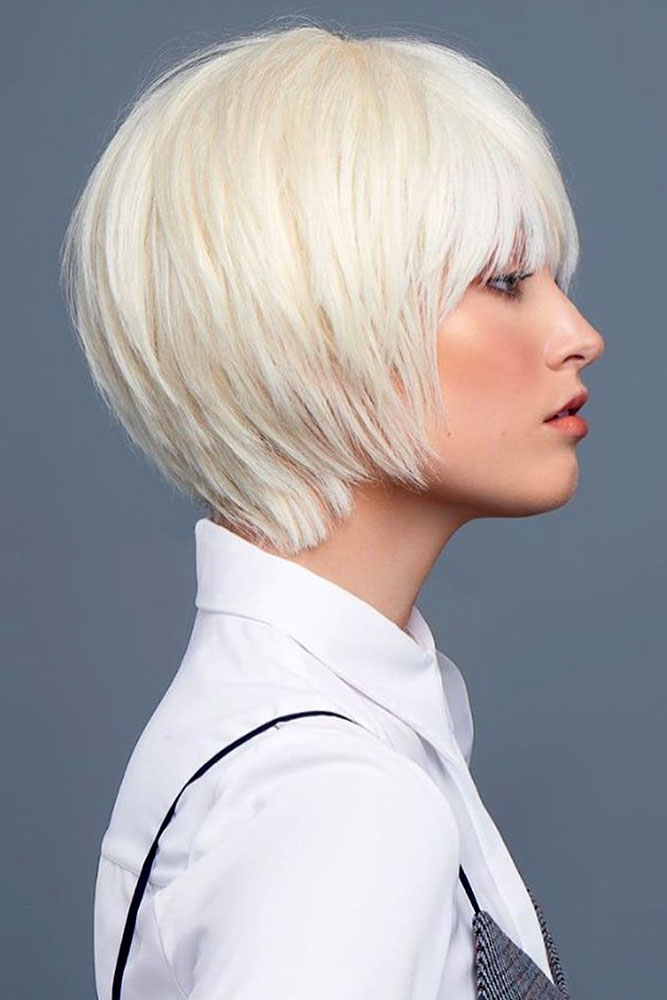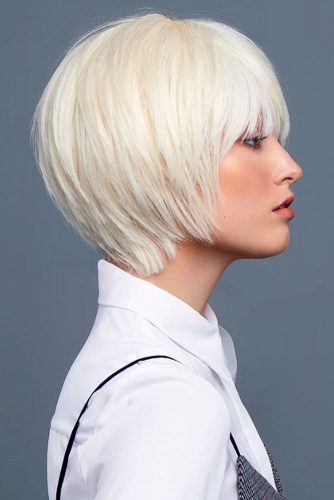 Credit photo: instagram.com/salonmariorusso
Want to hide the flaws of your wide forehead and prominent jawline? Having heard your pageboy preferences, your hairstylist will offer you to try its long fringe variation. You're going to love the contrast of lengths, as it will create a unique silhouette for your hair. Obviously, the longer your bangs are, the fewer flaws are exposed. To be more exact, none of them will be revealed!
ADVERTISEMENT ‧ CONTINUE READING BELOW
Cute Pageboy With Baby Bangs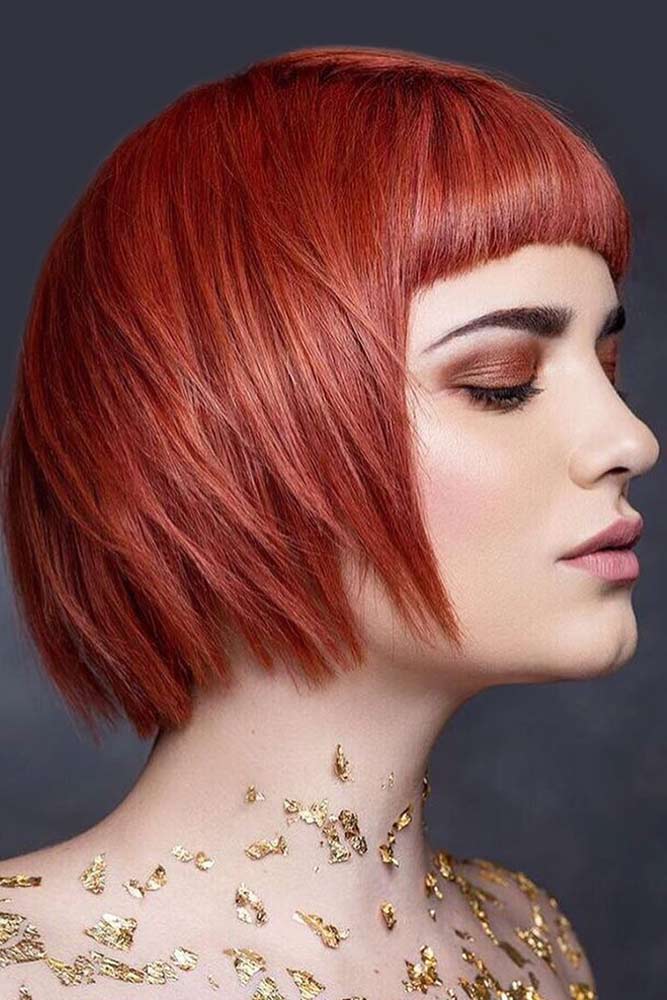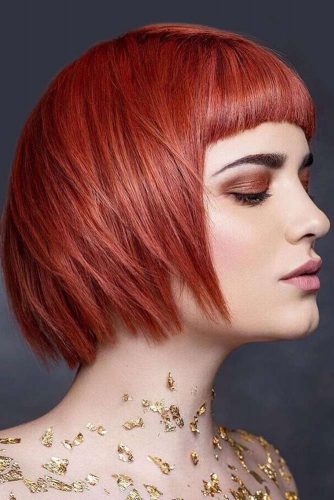 Credit photo: instagram.com/kateshahanadams
There's one secret that all the fashionable ladies, including celebrities, have found out a long time ago. It's your turn now! And the thing is that baby bangs are the key to a flawless hairstyle. Besides pageboy cuts, they make every single hairstyle look very lovely, and, most importantly, they freshen up our faces. Look what a stunning duo these cuties form with the seductive pageboy cut!
Bright And Colorful Pageboy Haircut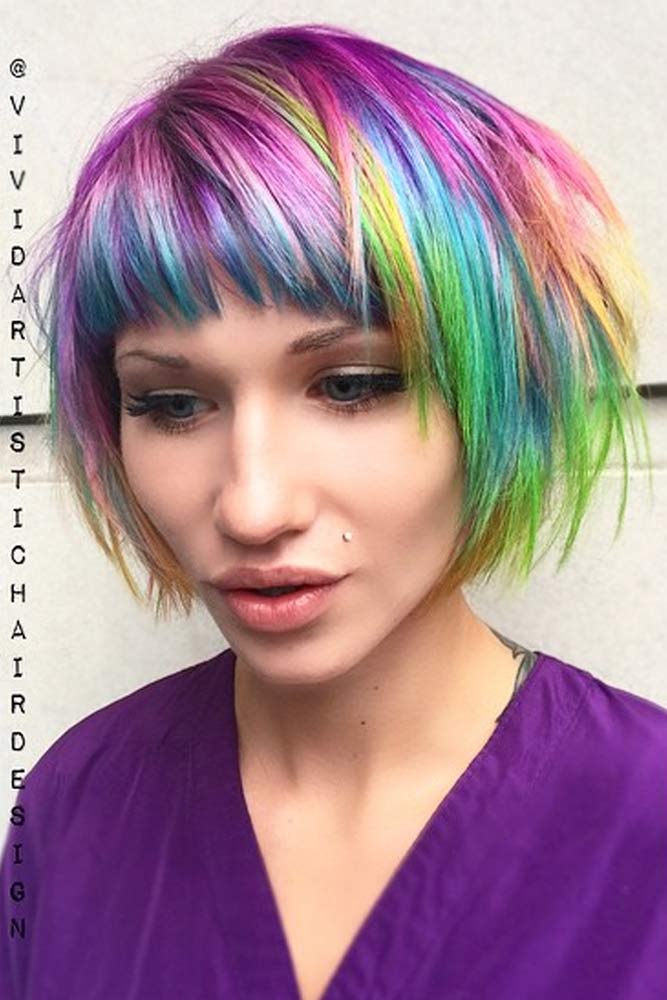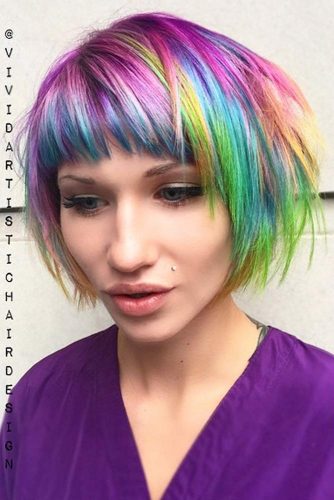 Credit photo: instagram.com/rebeccataylorhair
It's time to talk about new colors. Add more new colors, that's what we want to say! Your brand new pageboy haircut isn't the common cut you see on every second passenger, so it's pretty special as it is. But why don't add individuality to it? Let your cut reflect all the colors of the rainbow, don't be shy to make your bangs stand out, and your own style will be officially complete.
Pastel Colors + Side-Swept Bangs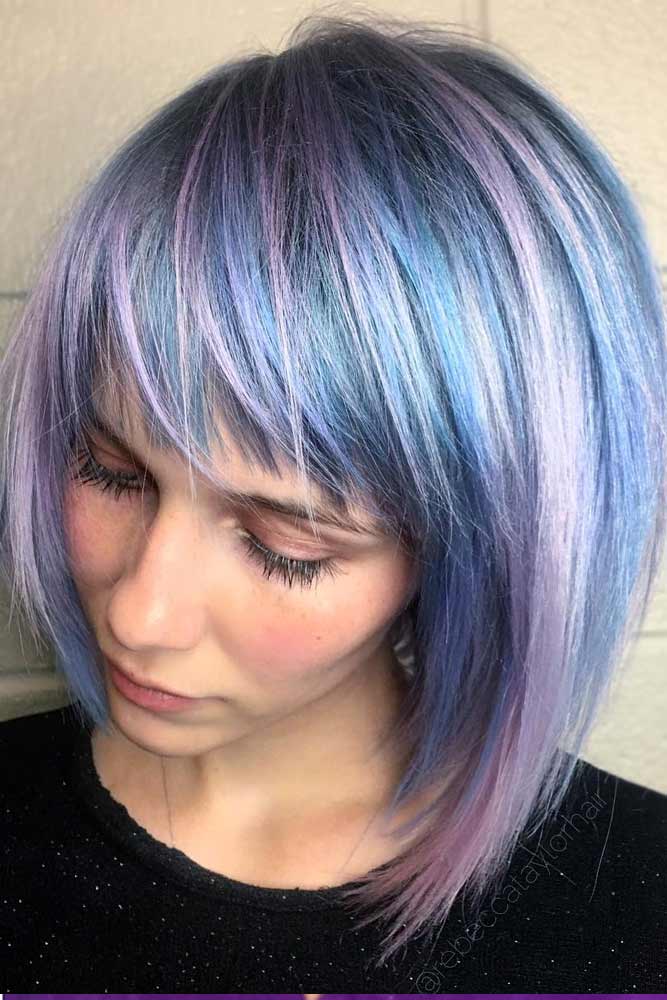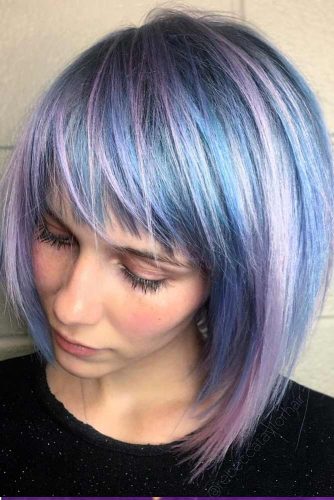 Credit photo: instagram.com/rebeccataylorhair
Those who love color experiments but not really into drastic and pop colors should become friends with the everyone's favorite pastels. As for this idea, it wants you to diversify not only your life color palette but also the silhouette of your fringe. Look how cute these side-swept bangs look, and how nicely they blend the various pastel colors. A look that is both feminine and eye-catching, who could ask for more?
ADVERTISEMENT ‧ CONTINUE READING BELOW
Messy Haircut With Soft Velvet Ombre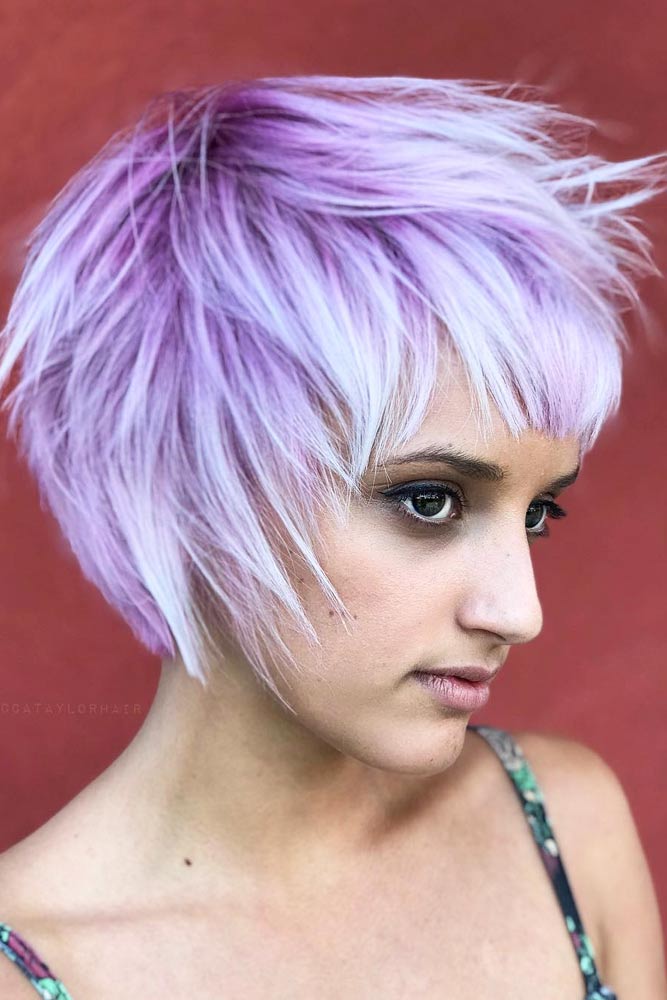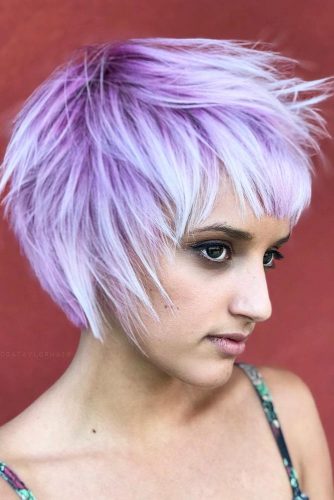 Credit photo: instagram.com/rebeccataylorhair
Messy silhouette of your pageboy cut is nothing but a voluminous and stylish statement! And when it's beautified with an extraordinary color combination, your look is about to make people lose their minds. This soft velvet ombre that roughly melts with platinum blonde can be a stunning finish for your funky cut.
Enchanting Medium Pageboy Cut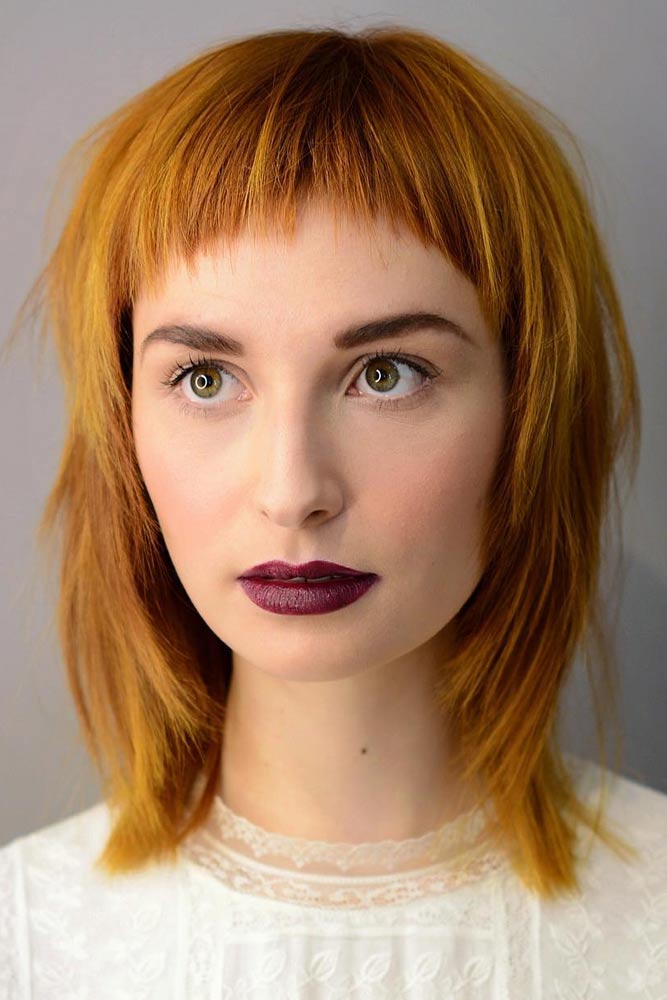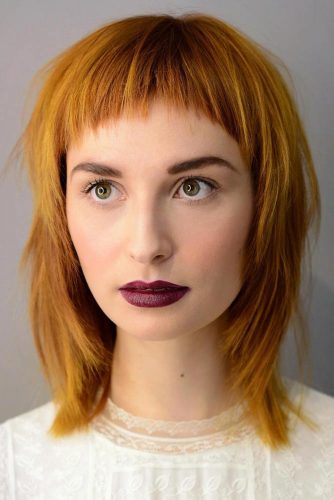 Credit photo: instagram.com/cutyourhair
Here comes something that you probably didn't expect to see. Everything changes with the time, and when we diversify classics, nobody knows how far it can go. So meet the pageboy haircut for medium hair length! It's not even similar to the familiar medium bobs, lobs or whatever: this variation is one of a kind. Don't feel like going too short but need some stylish changes? The answer is in the pic above!
Layered Medium Pageboy Haircut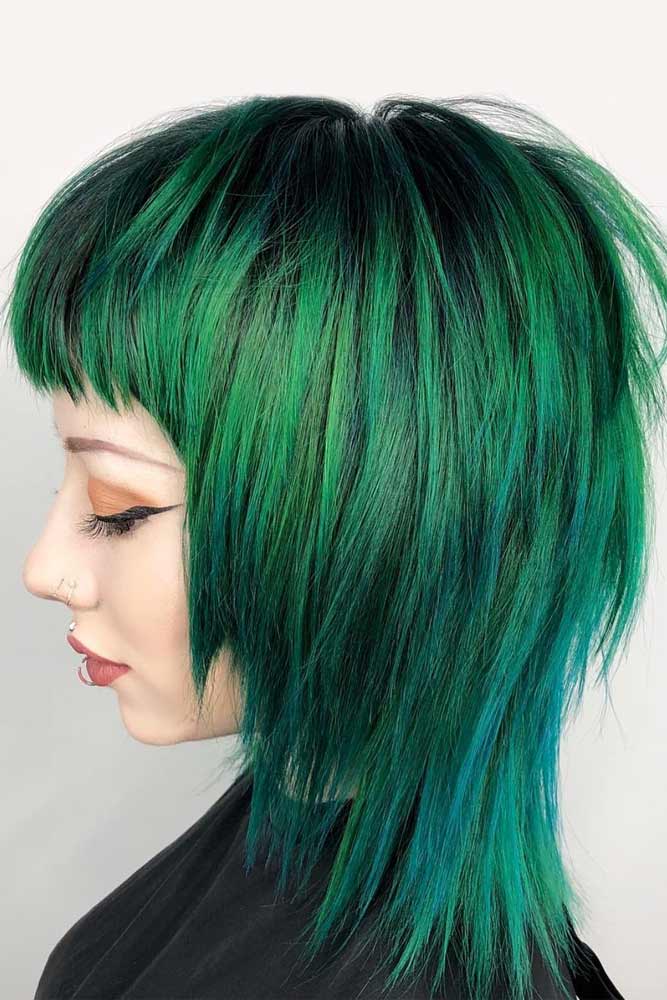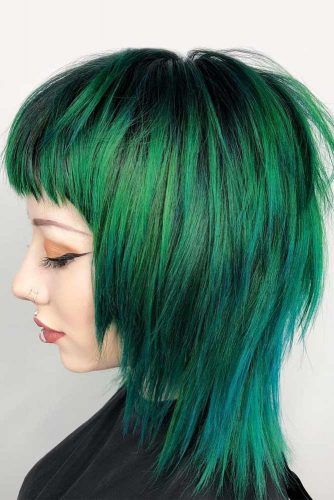 Credit photo: instagram.com/venalove
Though this idea may seem to have nothing to do with the pageboy you're used to seeing, it's actually a grown out version of the cut. And this is where its versatility comes in, as it's getting pretty obvious that the haircut works well on all lengths. Moreover, layers and eye-catching colors only make things even more attractive.
ADVERTISEMENT ‧ CONTINUE READING BELOW
Short To Medium Pageboy Haircut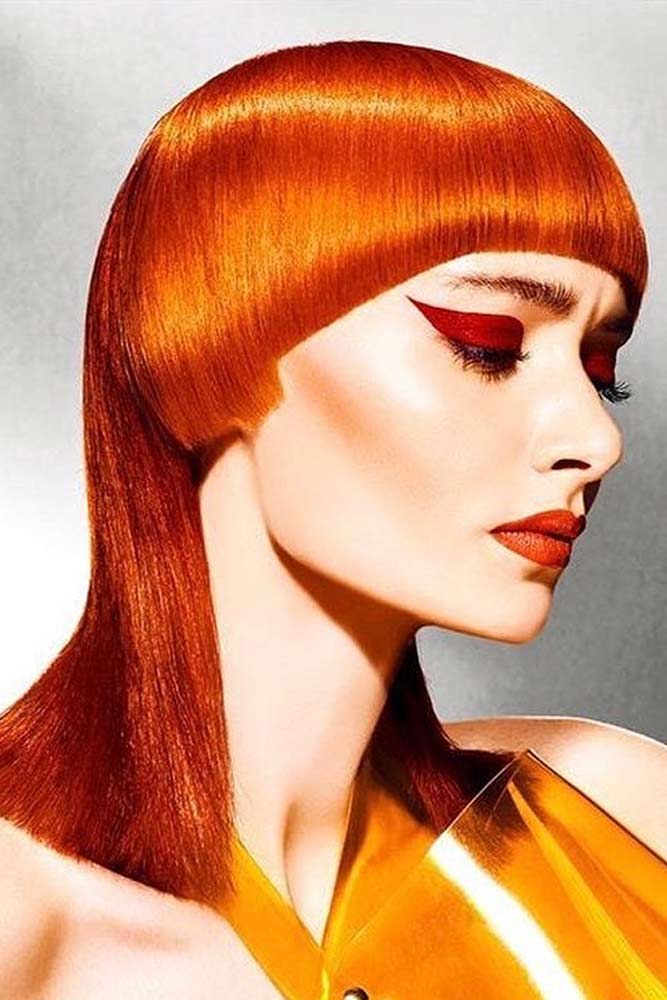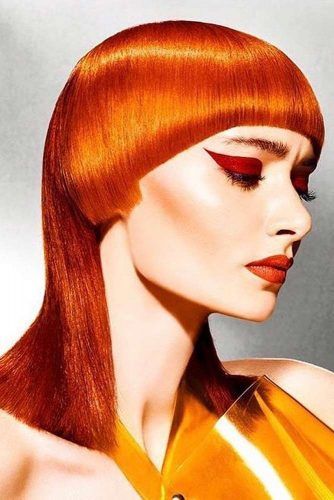 Credit photo: instagram.com/boodaghian
Just another proof that your hair is a canvas to your imagination. Although this masterpiece is rather an art project than an idea for everyday wear, it shows that every lady can customize her haircut in any way she wants.
Curly Lob With Straight Bangs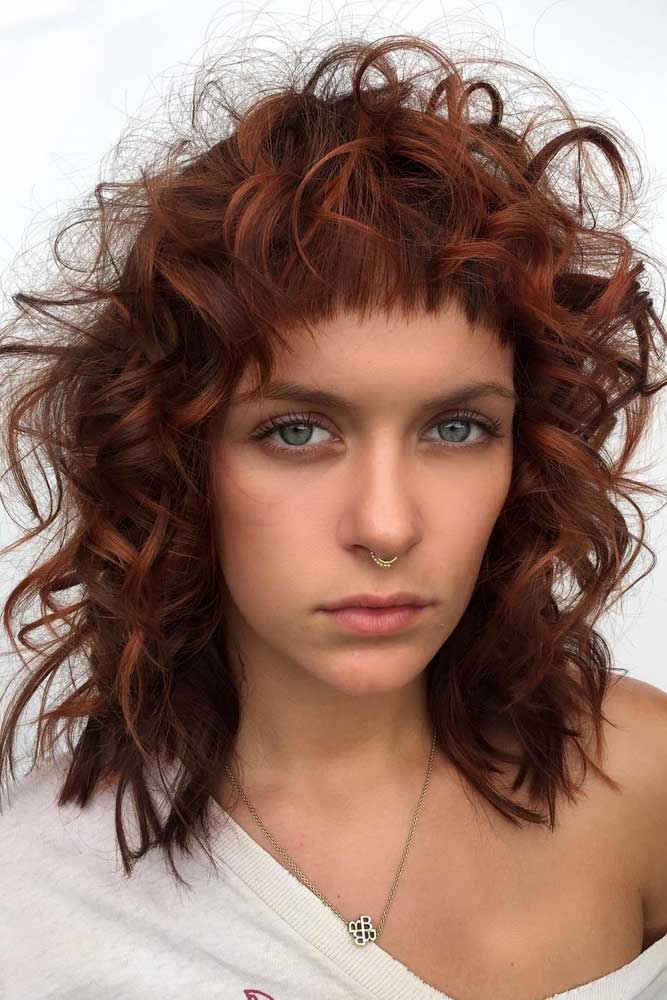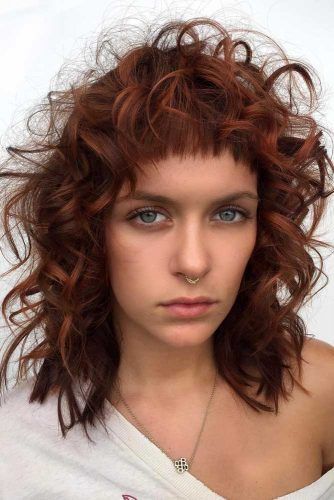 Credit photo: instagram.com/j.r.quinn
Once you let your pageboy grow wild, it can turn into an extraordinary lob. The longer the hair, the more room for experiments there is. So how about a curly hairstyle? Too simple for your creative soul? Well, let straight baby bangs complement the look and you will be satisfied, no doubts.
Blue Medium Pageboy Haircut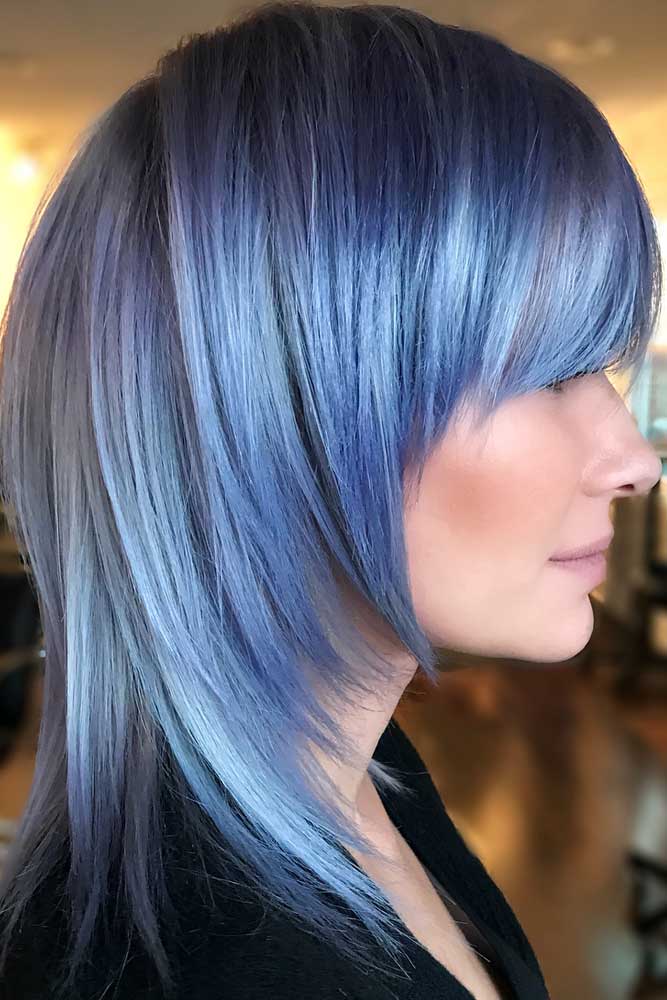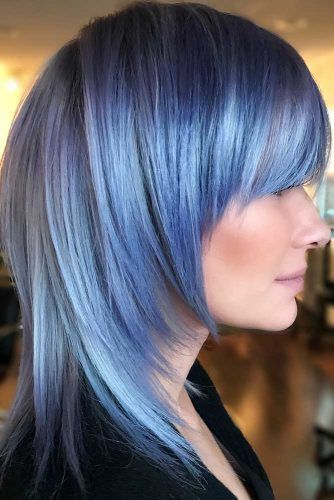 Credit photo: instagram.com/hairbyac_alcorn
Although the classic version of the pageboy is meant for short hair, today, we can let ourselves step out of the classics and take a step towards the future of hair experiments. If you let your pageboy grow long, you will see that it still frames your face from every angle, elongating its silhouette. That means you can combine it with another cut to work on the hair that cascades to your shoulders. So how about some sharp layers that will enhance the sharp body of your long cut? If you have the guts to color it blue, you will see heads turn every time you go out.
ADVERTISEMENT ‧ CONTINUE READING BELOW
Unbelievable Pageboy Cut For Long Hair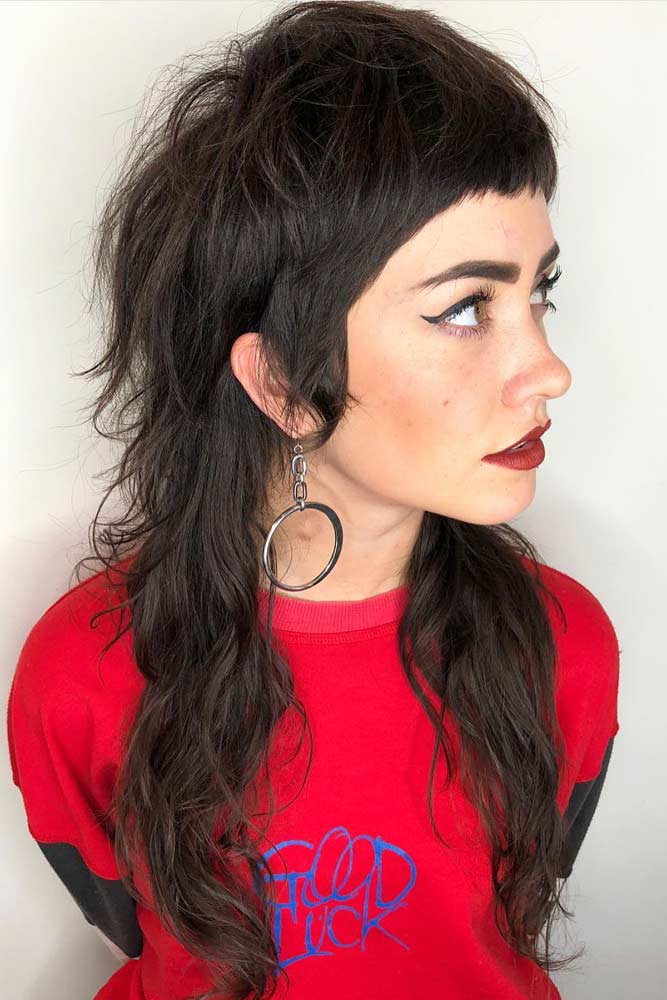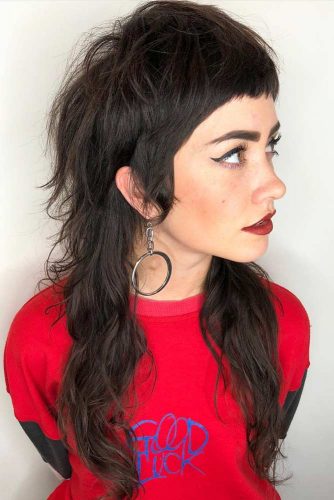 Credit photo: instagram.com/celladiggshair
Since there's a medium variation of the pageboy cut, we won't leave you without its unbelievable long version! Sometimes it's so hard to decide on a new cut, especially when your long hair is at stake. Fortunately, the modern pageboy cuts have options for every lady, so look at this pic and enjoy the way you can flaunt with the awesome long layered cut, embellished with cute baby bangs!
Blonde Long Pageboy Haircut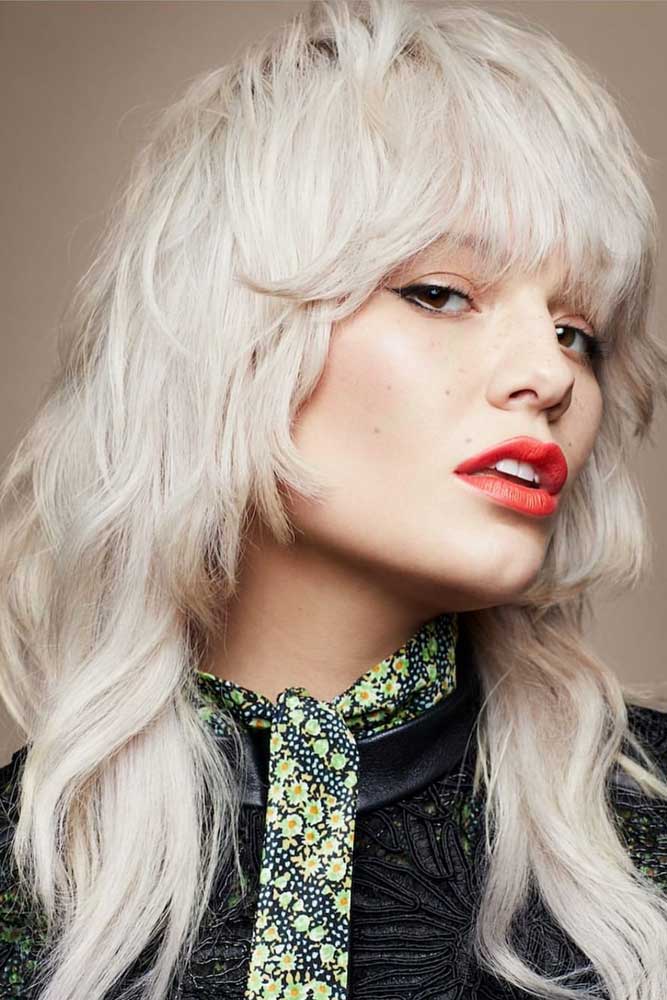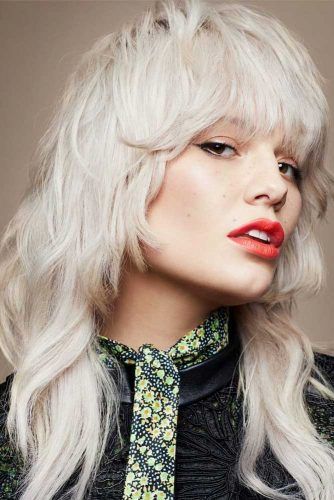 Credit photo: instagram.com/toniandguyedu
A haircut that has come down right from the glam rock stage to leave people from the 21st century speechless: are you ready for such a visual impact? Shaggy layers, where the shorter ones hit the fringe and crown, and the longer ones add dimension to the bottom part are what makes this cut so reminiscent of the rock-inspired 70s'. If you'd really love to recreate this stylish comeback of shaggy texture, spice it up with a pageboy structure to give a modern take at it. P.S. Color this mane blonde, and even rockers will feel envy.
How do you like the trendy comeback of the ageless pageboy haircut? You've just discovered the latest ideas of wearing a haircut that will never go out of style. You got your beautiful hair, got our pics for inspiration: what are you waiting for? It's time to copy one of those looks!
ADVERTISEMENT ‧ CONTINUE READING BELOW