When people see a woman with a pixie bob, some of them think something like: "Wow, it was so brave of her to get such a short haircut, she must be going through something". Yes, there is a stereotype that women find it hard to say goodbye to their long hair, so they only can cut it when life lets them down. Of course, it's quite a common reason for getting a short cut, but wait! What about adding something new to your style? How many times you saw a girl with a cool pixie cut and thought that you would like to have some style changes? Now we want you to read it carefully: always let yourself experiment. Don't wait until something bad happens to get a hairstyle you always wanted but hesitated for some reason. No more reasons, no more excuses! Just go and get yourself a cool bob to face any situation with a brand new and totally breathtaking haircut. Let's see how you can do that.
Straight Pixie Bob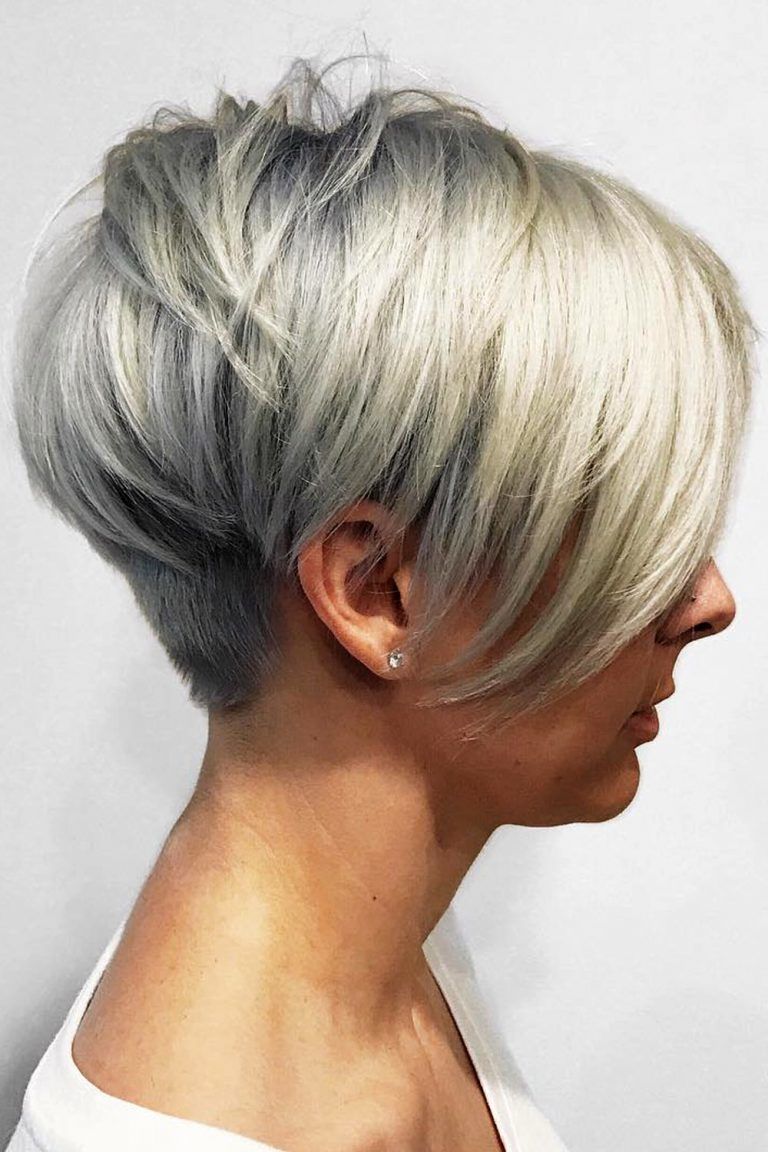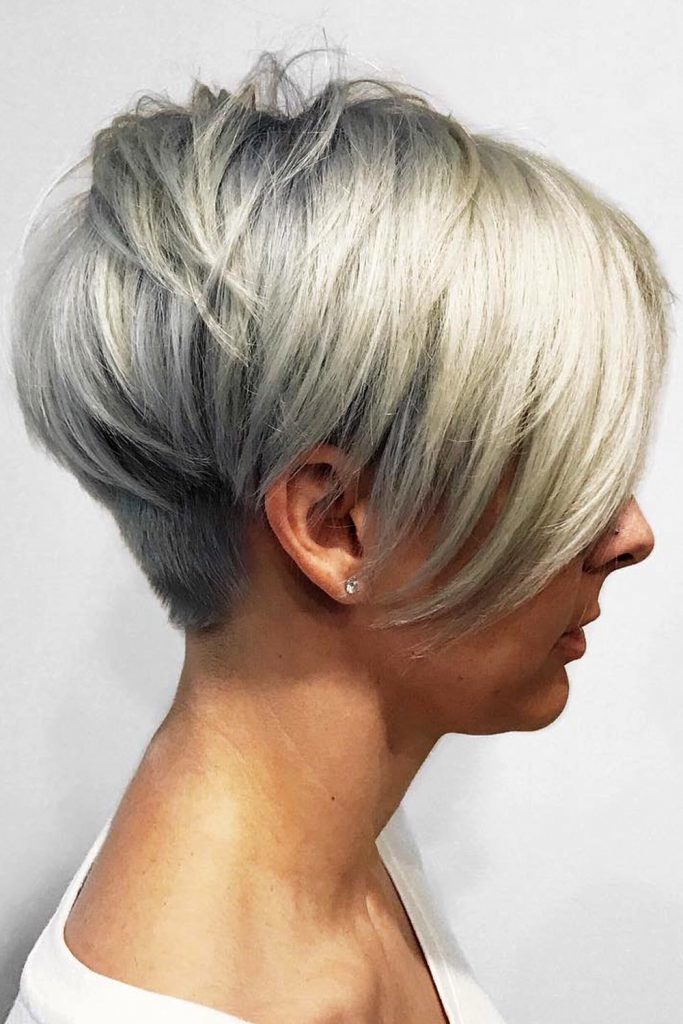 Credit photo: instagram.com/chrisjones_hair
If you think that a short cut such as pixie haircut will make you look like a boy, please, ged rid of these thoughts. There is no haircut that can hide your femininity because it goes right from your soul. We should take a moment to appreciate the eternal imagination of modern hairstylists as they gave us so many different types of pixie cuts for every woman. Now based on your preferences and individual needs you can get yourself a nice haircut. Our statistics say that women tend to opt for a straight pixie bob. Why? Mainly because its layered structure gives an unbelievable volume to your hair cuts. Plus, the unusual silhouette created by the pixie really appeals to women. And the best advantage: women know that a pixie haircut for round face perfectly draws attention from their face shape. Just look at these pics, how about to make a pic of your own pixie? After so many reasons to get this stylish cut, can you name at least one reason why don't?
Wavy Pixie Bob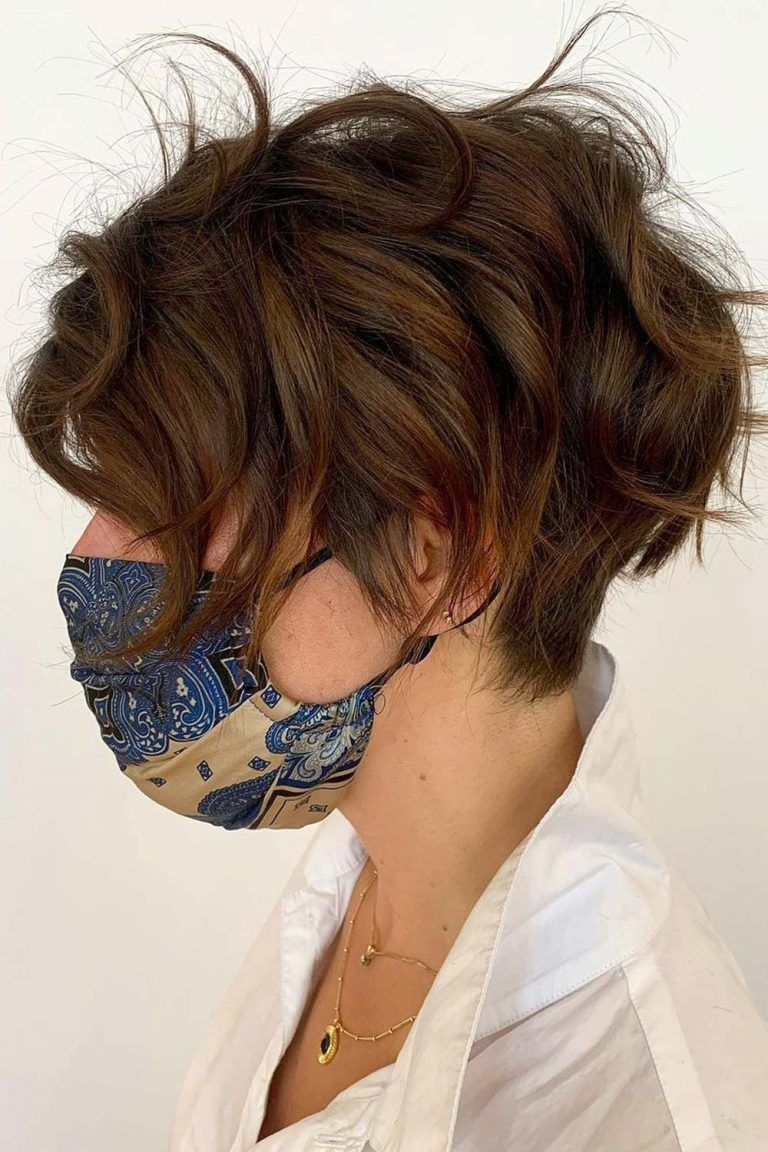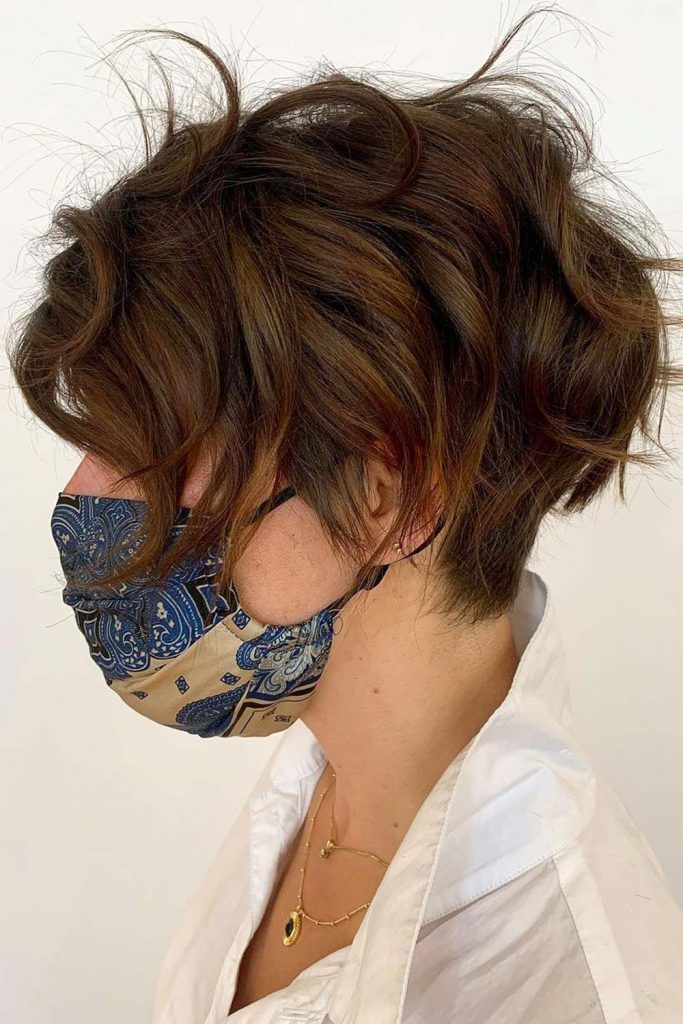 Credit photo: instagram.com/presleypoe
Now let's talk about the versatility of our adorable bob haircut. Well, you can see it with your own eyes. Whether you want to create a tender evening look or you aim to rock your daily life with a cool and very comfortable haircut, say this password to your hairstylist: wavy pixie. And that's all you need for changes. Just decide what length is to your taste and leave everything up to your stylist. We said that wavy variant is good for a daily look, remember? That's true, though. It's so easy to style, the only thing you need is your hair iron: a couple of minutes and your fresh wavy look is ready, so you can get ready to catch people's eyes on you. And if you don't get on well with your thick hair, here is a little secret: styling a pixie cut with thick hair is the ease you are looking for.
Messy Pixie Bob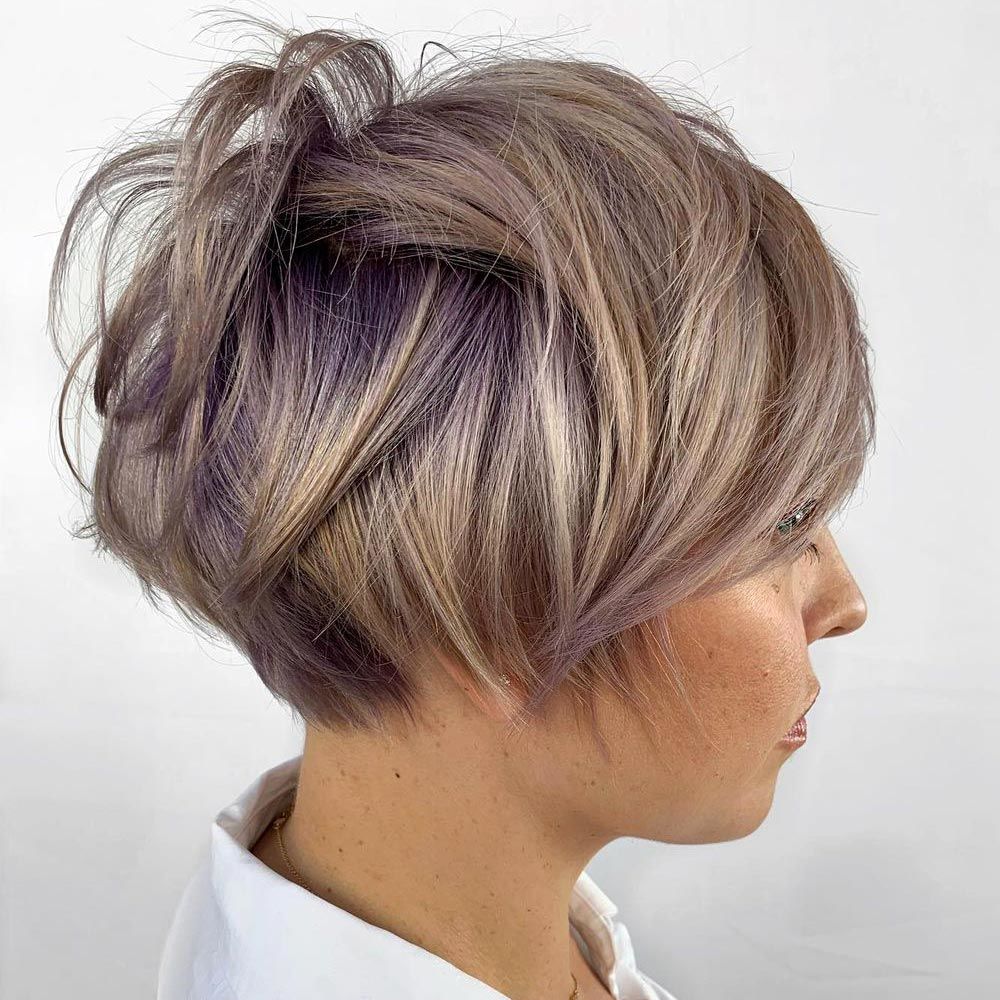 Credit photo: instagram.com/headrushdesigns
How do you like this daring tenderness? This unusual, messy pixie cut gives us so contrasting, yet pleasant emotions. A little mess on your head doesn't mean a mess in your life, especially when it comes to styling it. Believe it or not, even though this haircut may appear complicated, it's actually not. A hairdryer and a few minutes are enough to get your hair done. Isn't it a dream come true: you flaunt with your stylish haircut every day, all eyes on you, and nobody knows that this perfection was reached so quickly. Look at the pictures, look in the mirror. What does it say? Maybe it's time to get yourself a choppy short bob haircut? Remember: you are free to experiment with the most extraordinary colors!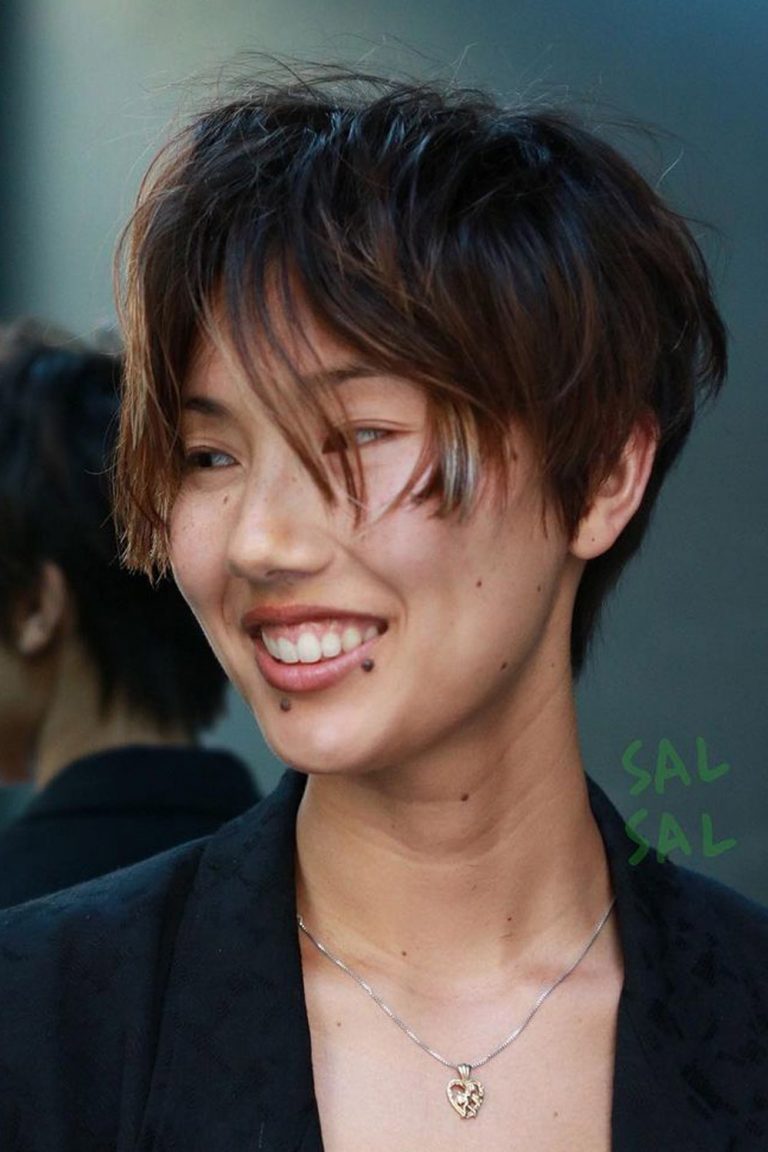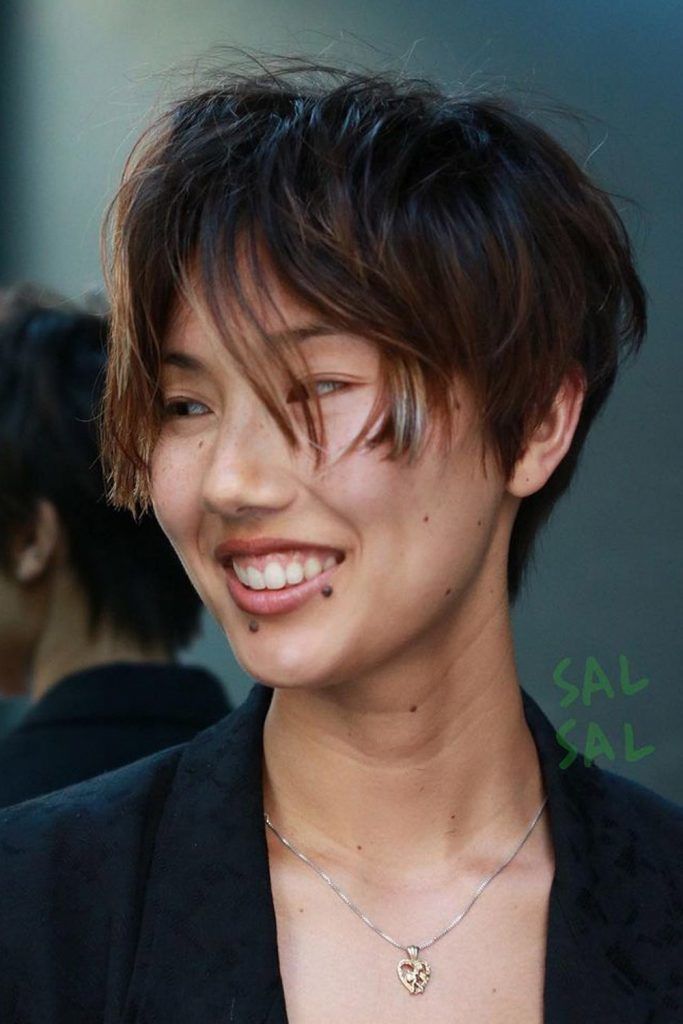 Credit photo: instagram.com/salsalhair
Curly Pixie Bob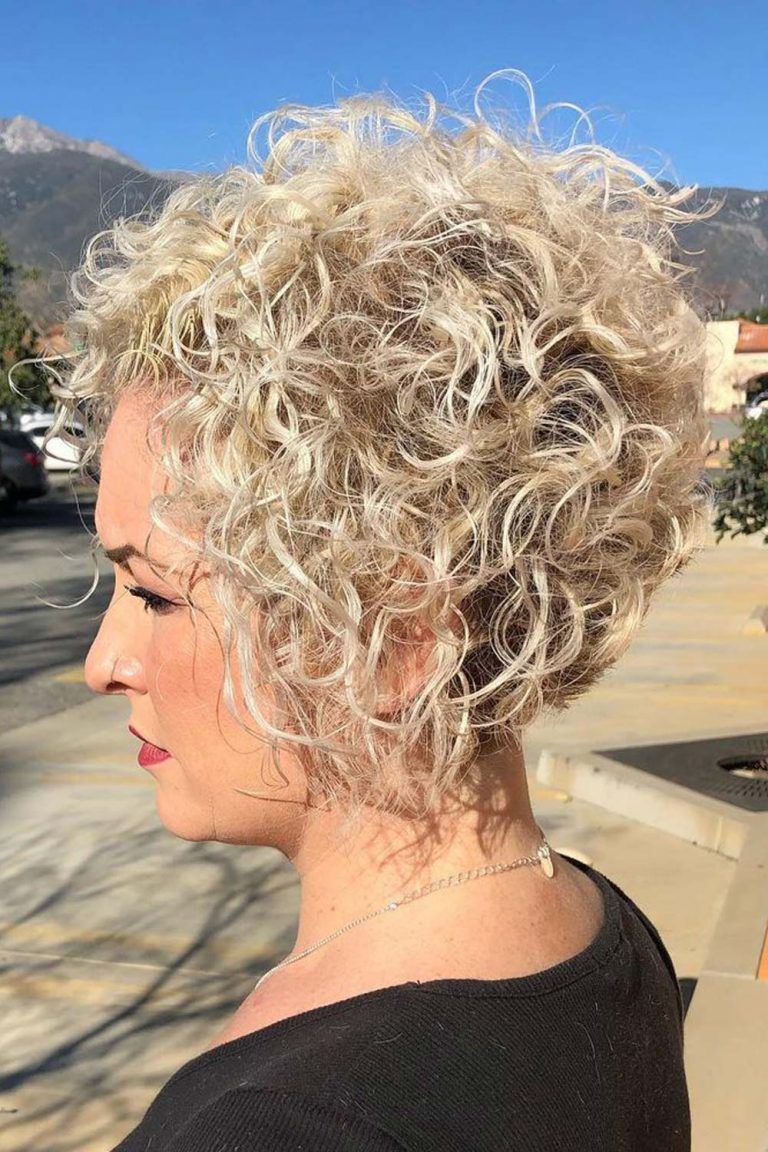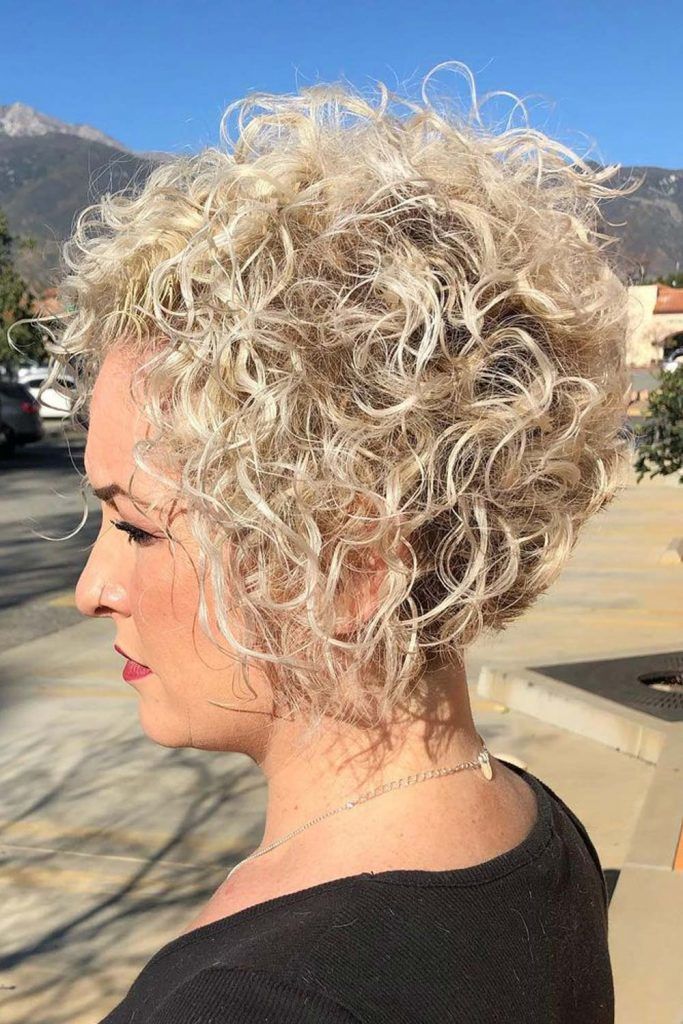 Credit photo: instagram.com/sm_lawless
That's how our girl world works: those with straight hair never let their waver go, and curly girls can spend hours straightening their hair. Do you know why we always want to change something? Because changes inspire us. Hey, girls with curly hair, it's time to appreciate your little curls. The power of curly hair is unbelievable: even very short bob hairstyles look good on curly heads. Look at this bob cut for black females: she looks both natural and sexy. Have you ever seen a woman that can attract people just being natural? Now you have. And you can do the same! Forget about your hair iron and let your imagination run wild. Opt for any pixie length, and that's all you need to decide. Your lovely curls will do the talking. Oh, we nearly forgot. The thing you will love about the curly bob: with your hair type, any pixie you chose is totally easy to maintain. Remember: short hairstyles for thick wavy hair are the decisions that can save your time.
Pixie Bob With Bangs
Credit photo: instagram.com/stylemargaret
We know that you've been waiting for bangs. Bang on! Now it's all about adding a fringe to your hair and making your face look more framed. A pixie cut with bangs it's something we all can't take our eyes off. They look good with any haircut, any hair length, and any hair structure. It seems like they were created by a magician: properly chosen bangs can highlight your cheekbones, thus drawing attention from your round face and emphasizing your eyes. And the most important thing: bangs are so stylish! When it comes to bangs, women usually opt for straight variations. We advise you to choose something different, and a pixie cut with side swept bangs is a nice example. Bangs never get old, and it's never too late to give them a try!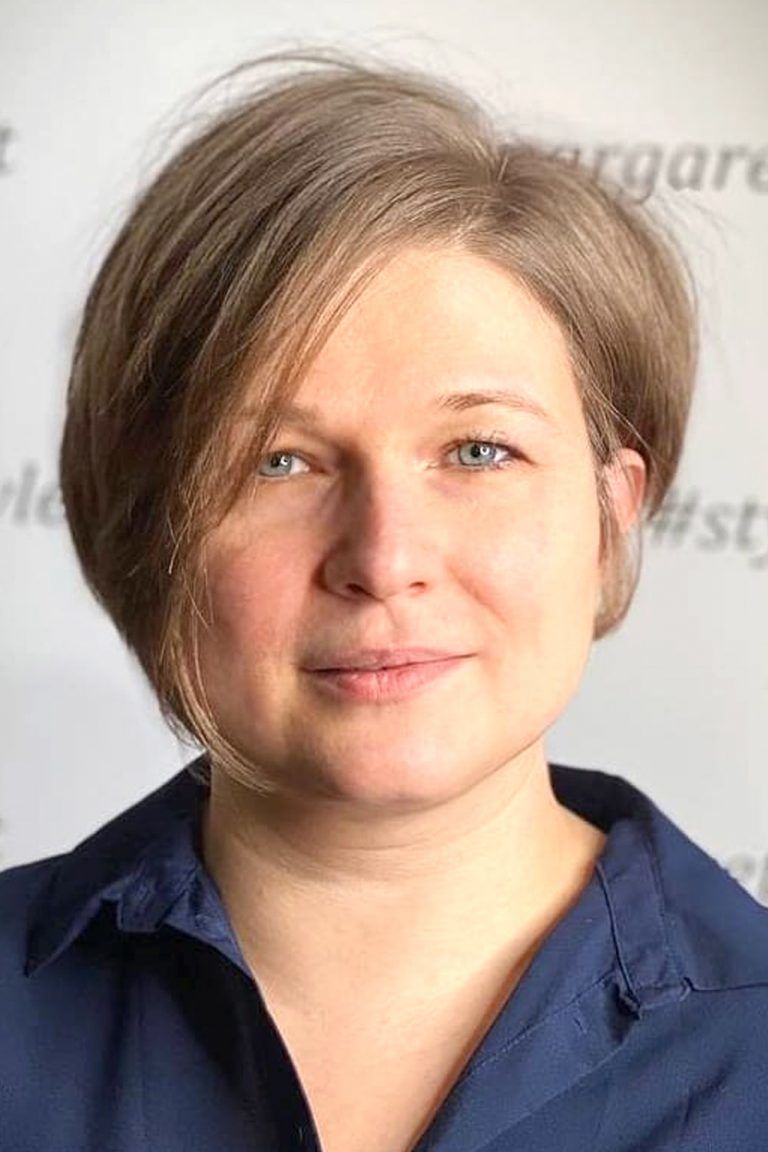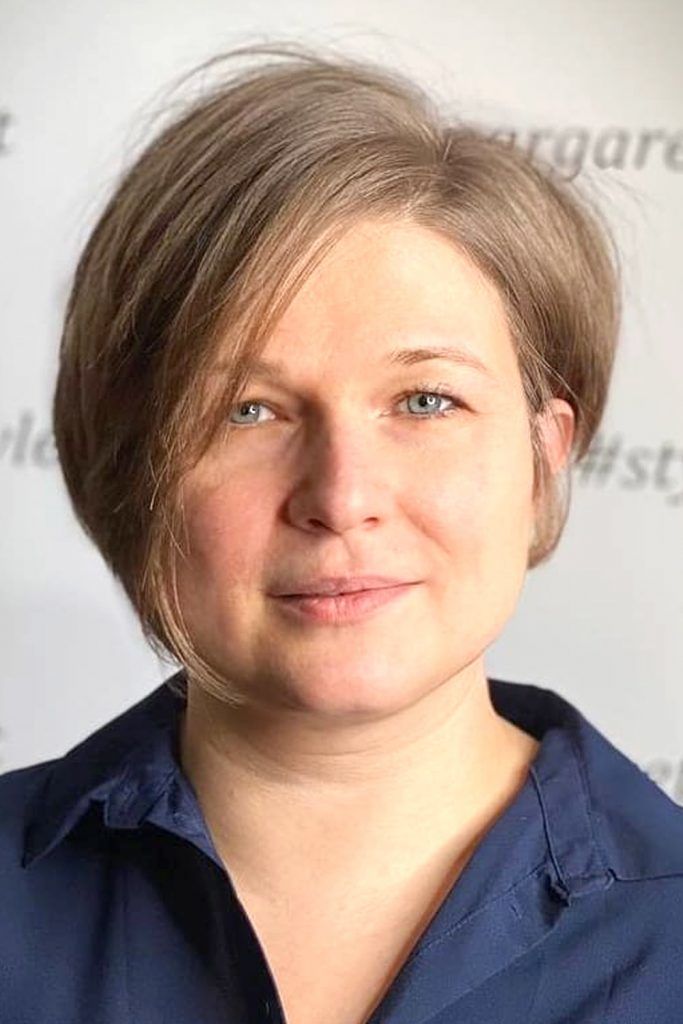 Credit photo: instagram.com/stylemargaret
Pixie Bob For Blonde Girls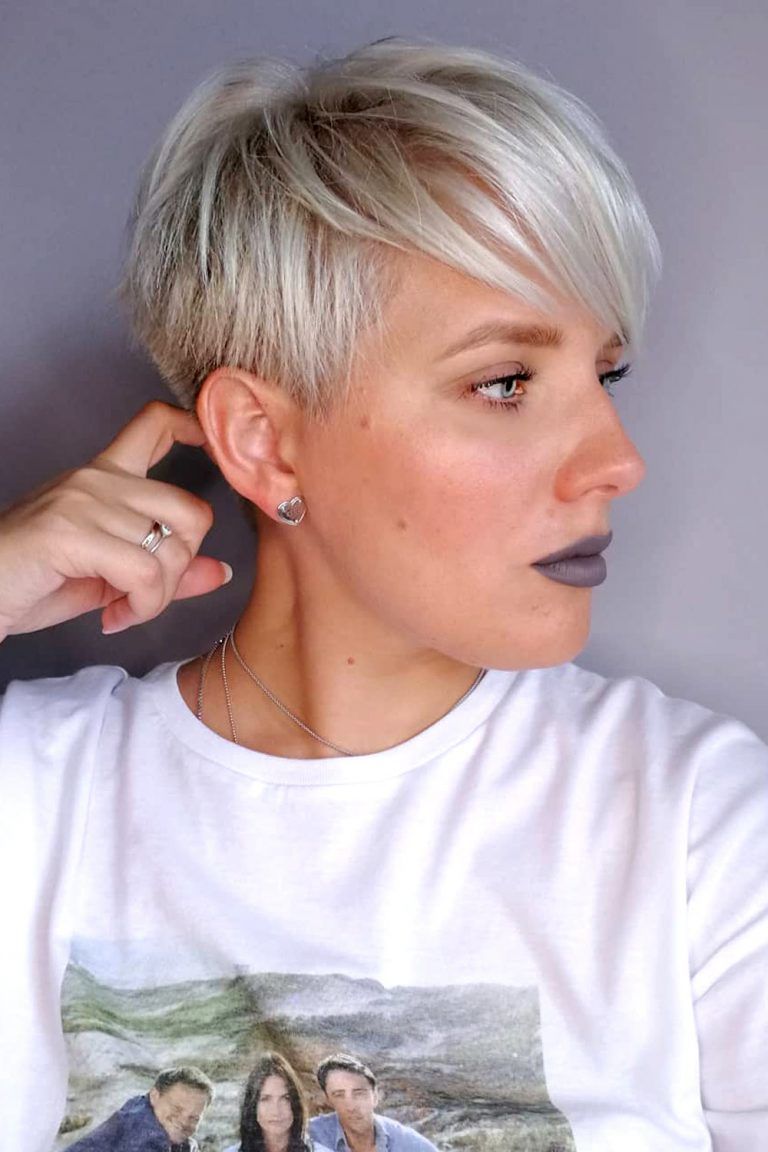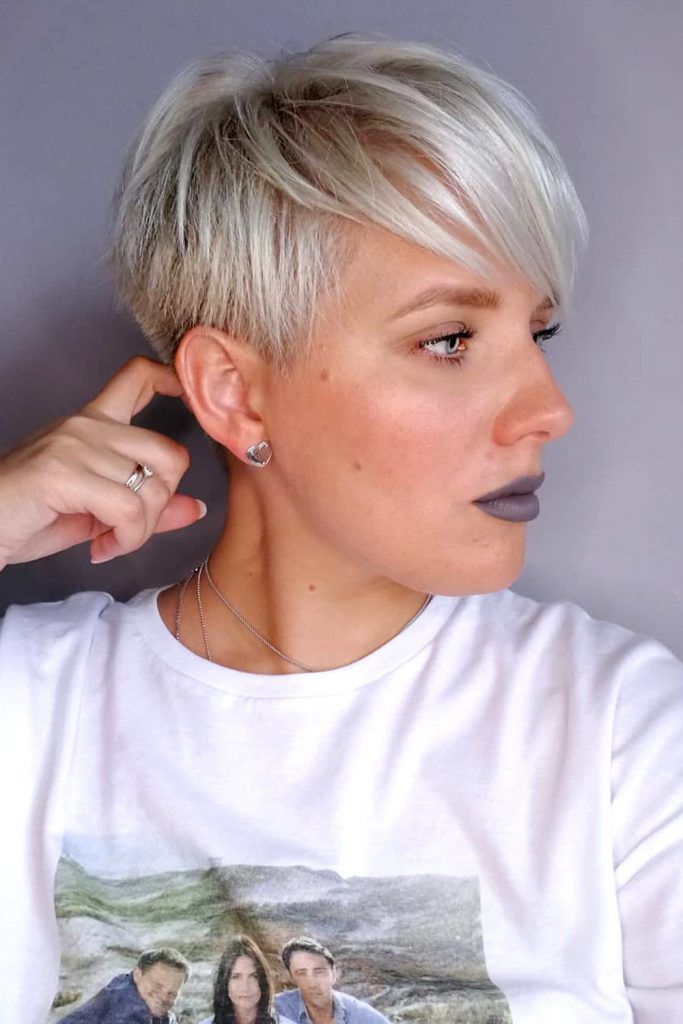 Credit photo: instagram.com/magenta_bubblegum
Blonde girls are in luck because a pixie cut in blonde colors is the exquisiteness in its purest form. Now it really doesn't matter what you will choose: both short and long pixie bob haircuts will look absolutely amazing. With this cut, the beauty of blonde is revealed in a new way: it's so soft, feminine and delicate. No wonder why girls never stop asking for a light balayage or ombre, they know it's always a good choice. Do you like these short layered bob hairstyles? One of them can be yours, just in case. Mix different shades of blonde, get an eye-catching pixie and impress everyone with your spectacular style.
Pixie Bob For Brunette Girls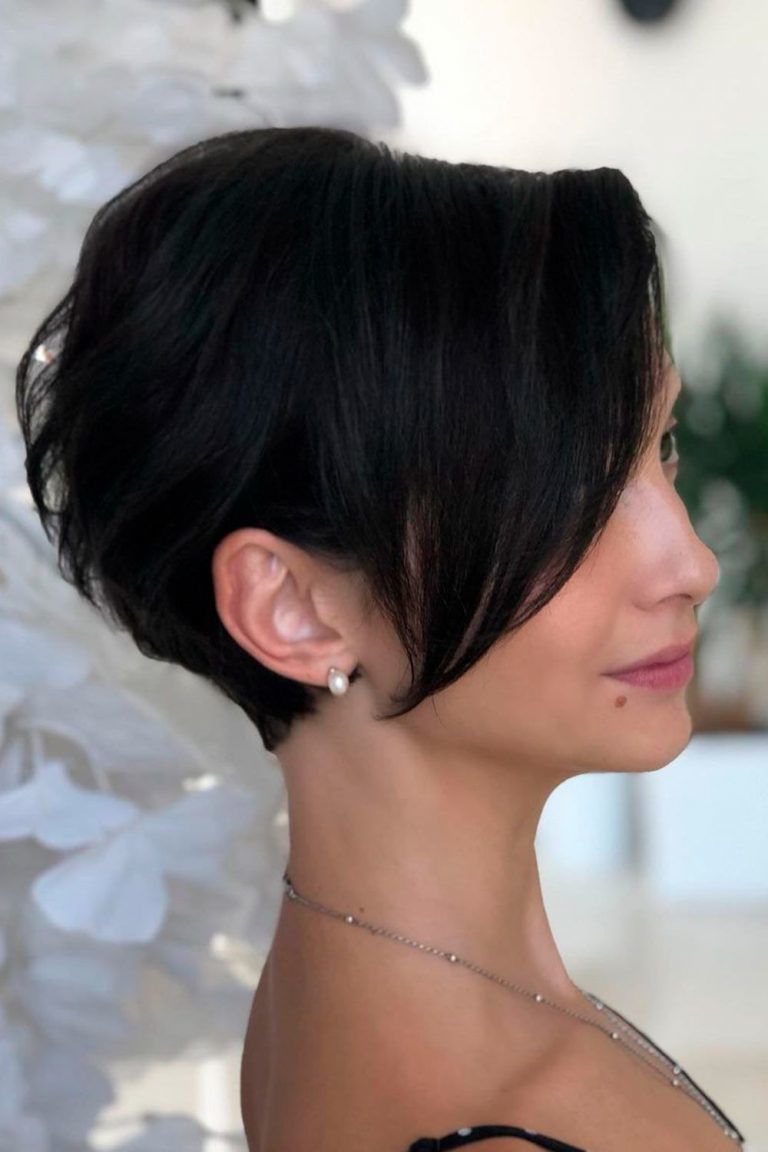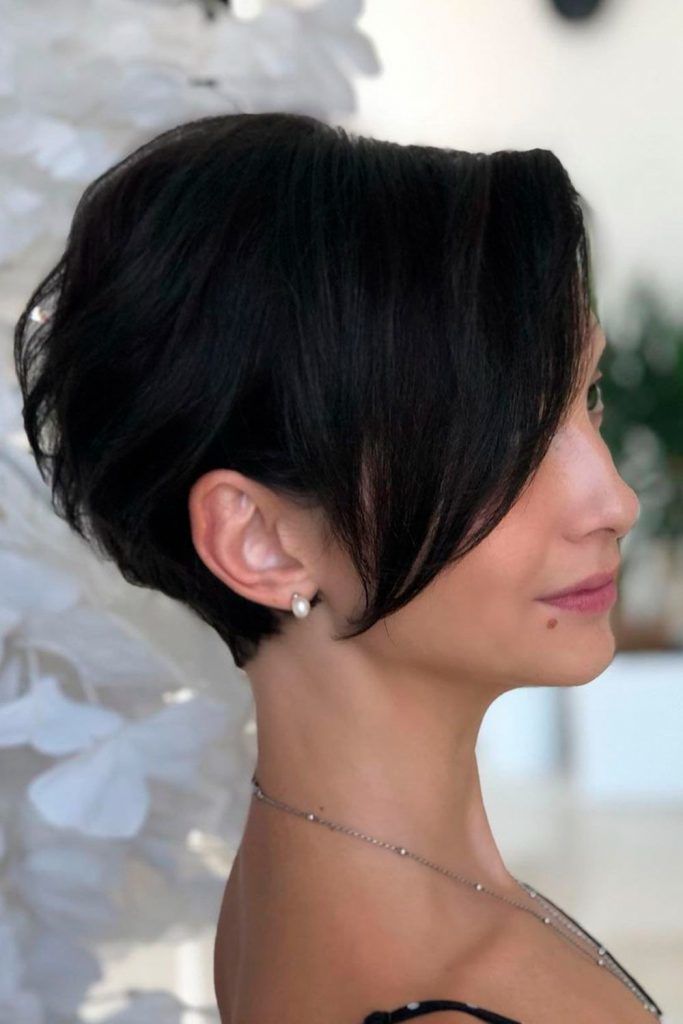 Credit photo: instagram.com/mila_kryshchykhina
Dark shades keep the secret of a real elegance. A pixie bob changes depending on a hair color, just like a chameleon, do you agree? The black color is the classics that never dies, and our imagination and creativity are here to add something fresh to classic things. After looking at these pictures you will always remember that every pixie cut on natural black hair looks awesome, so you don't need to dye your hair to get a beautiful look. Dark saturated colors are the magnets for people's eyes, and if you have thin hair, nobody will notice it: short layered bob hairstyles for thick hair know how to make your hair look voluminous.
Pixie-Bob Haircut With Headscarf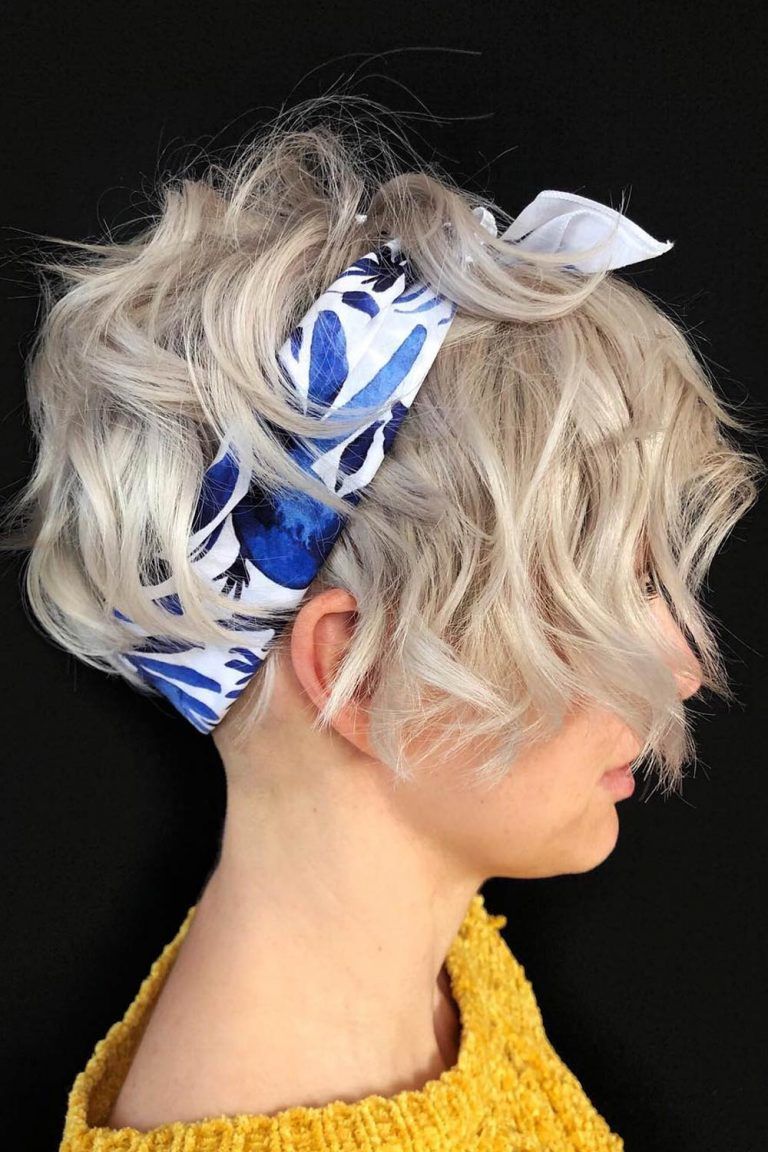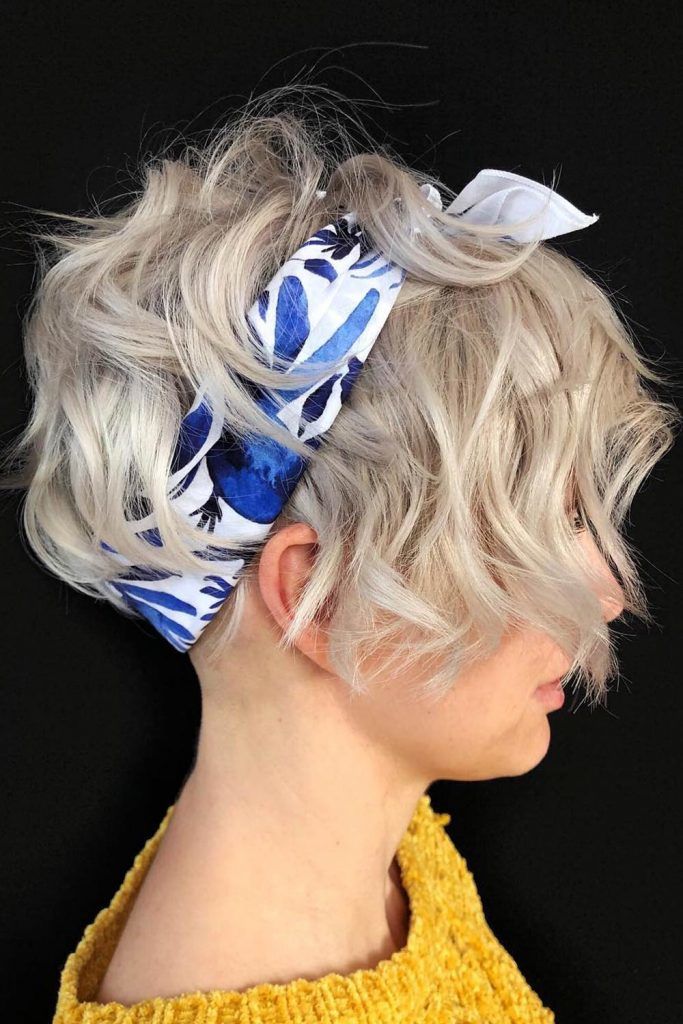 Credit photo: instagram.com/chrisjones_hair
Not every lady knows how beneficial the pixie bob haircuts secured with fancy head accessories can be. First of all, besides the unique and uncommon appearance, these cuties have something more for you. They can help your hairstyle stay in place all day long! And the best thing is that it works for every hair type. Whether you are about to wave your thin hair or to calm down your thick locks, once you finish it with your favorite scarf, the style will keep the perfect form and volume as long as you wear the accessory. Isn't that a win-win?
Flirty And Girly Braided Pixie-Bob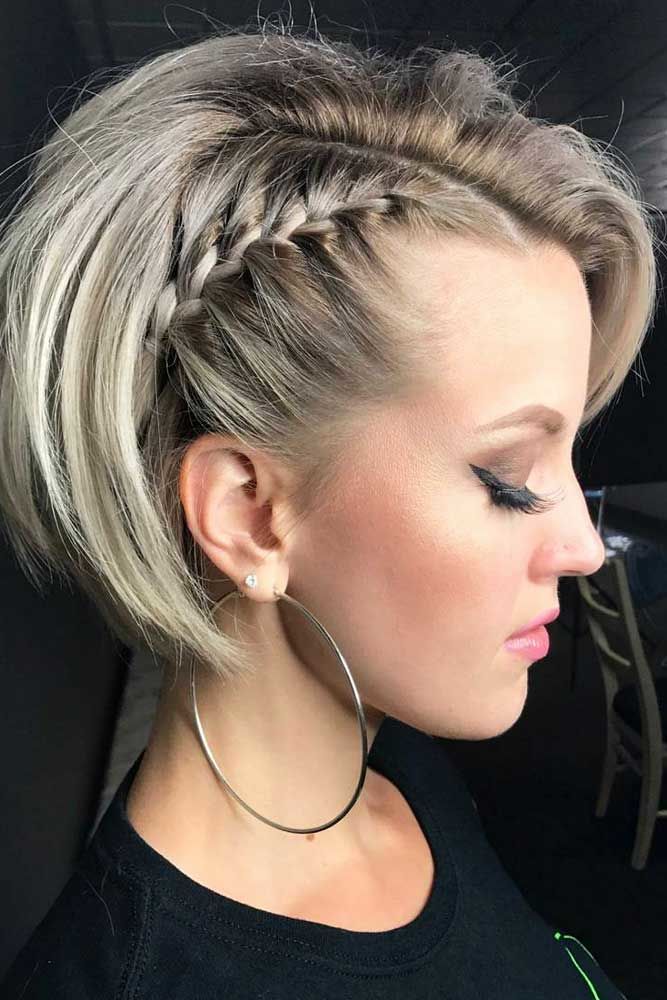 Credit photo: instagram.com/elisa222314
Nothing seems to be easier than braiding the sides of a blonde pixie haircuts. Sometimes all those styling products and tools are not enough for creative natures, so here come the ageless braids that can always spice up your hair, regardless of your hair length. You can braid one side of your pixie bob haircut, or create a diagonal braid that goes either over or beneath your crown; it's all up to you. Just remember that not all the unique looks take a lot of time!
Life is too short to be afraid of changes. Pick the idea you liked the most and bring it to life. Be careful: you can get tired of compliments!
Side Swept Pixie Bob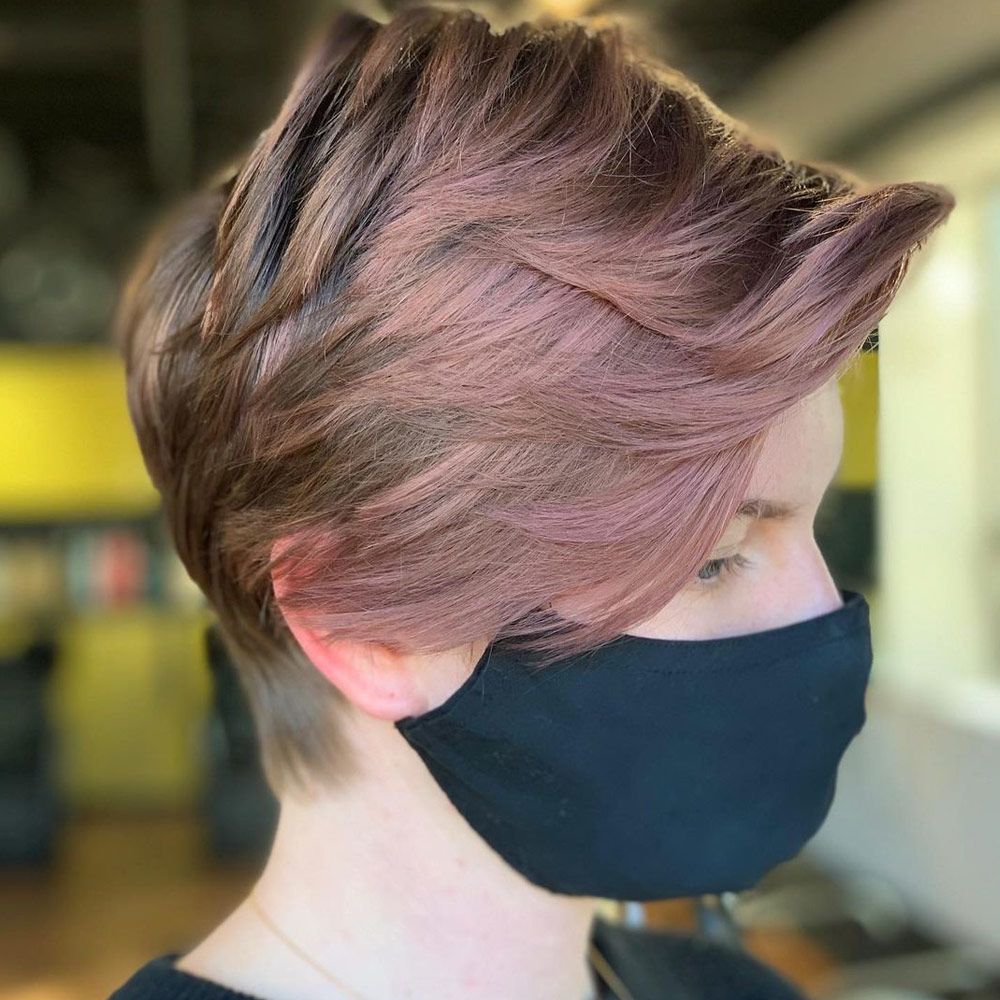 Credit photo: instagram.com/minhwaleehair
Shag Pixie Bob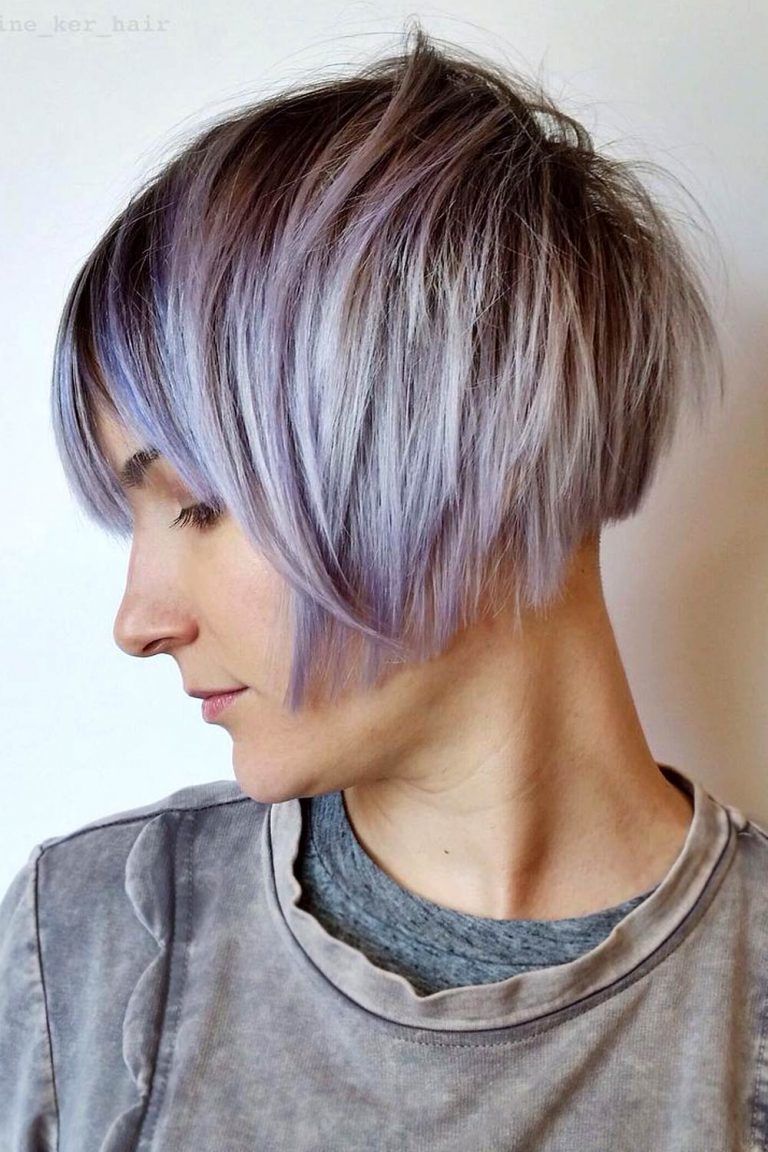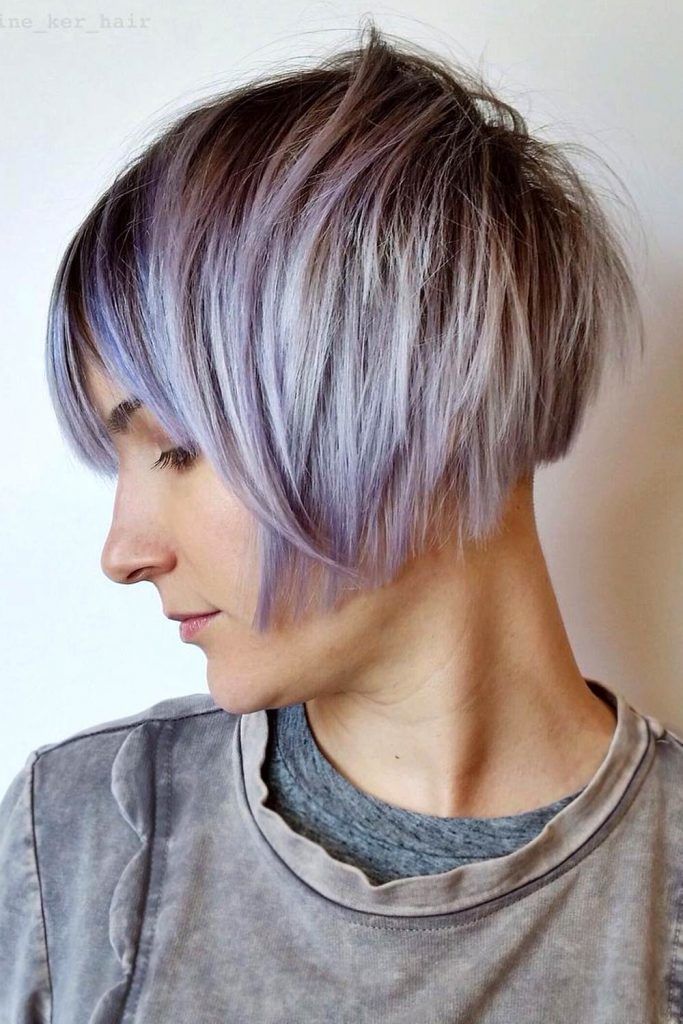 Credit photo: instagram.com/janine_ker_hair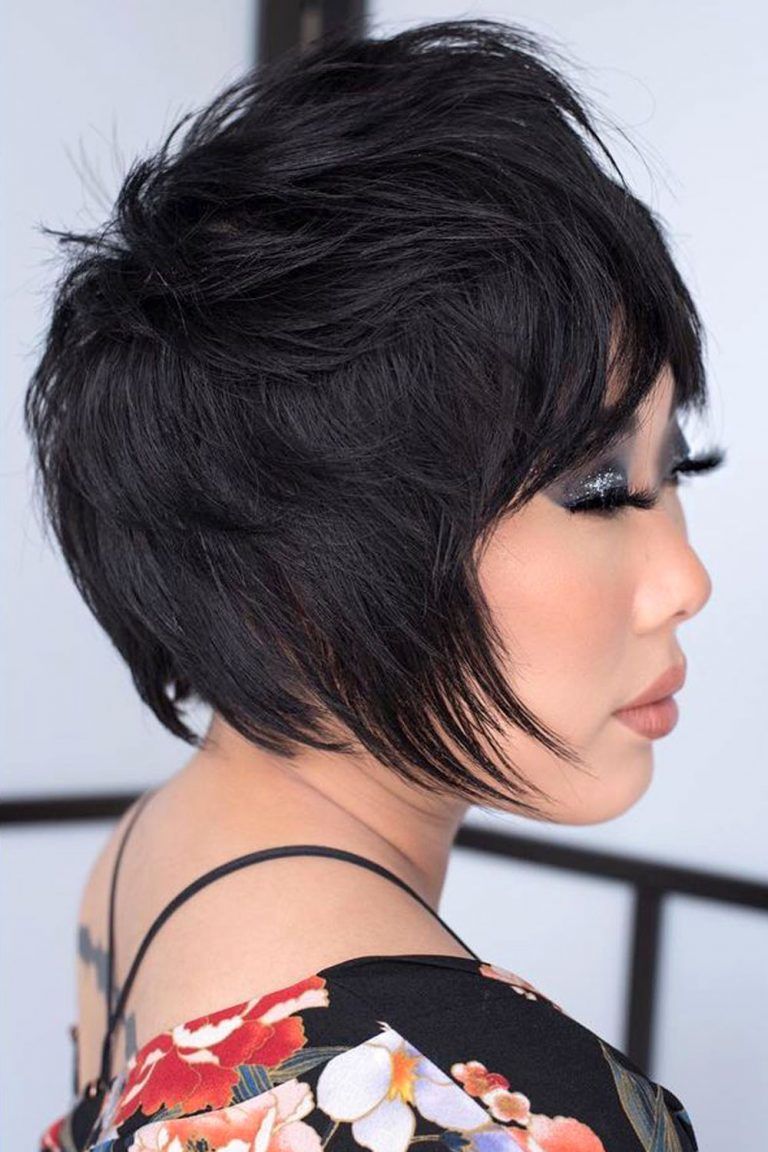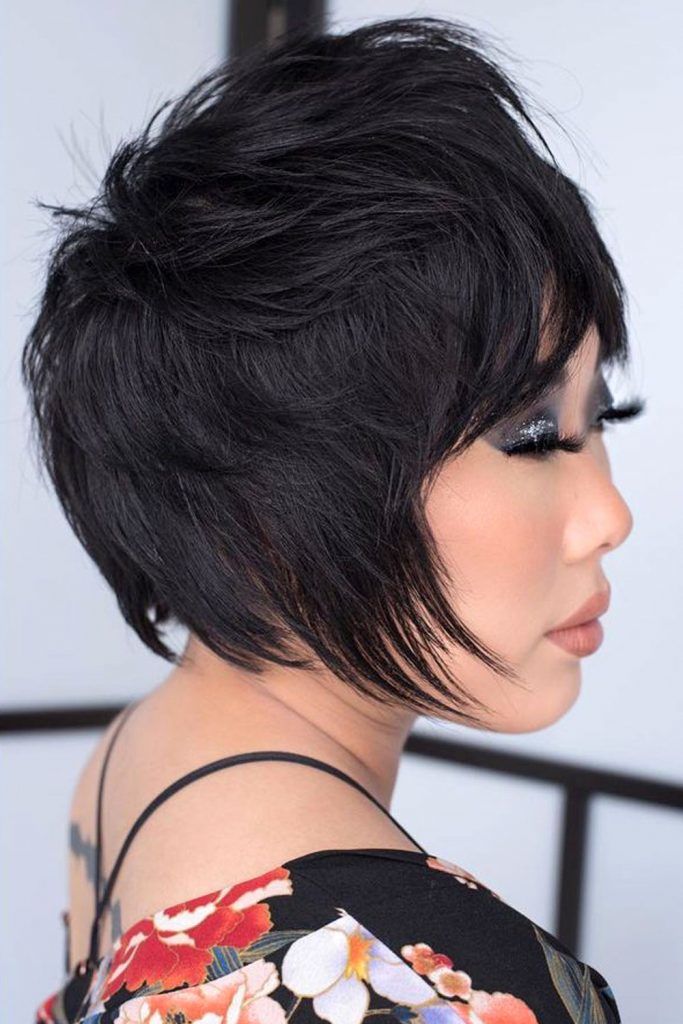 Credit photo: instagram.com/ashleenormanhair
Pixie Bob With Clean Shaved Sides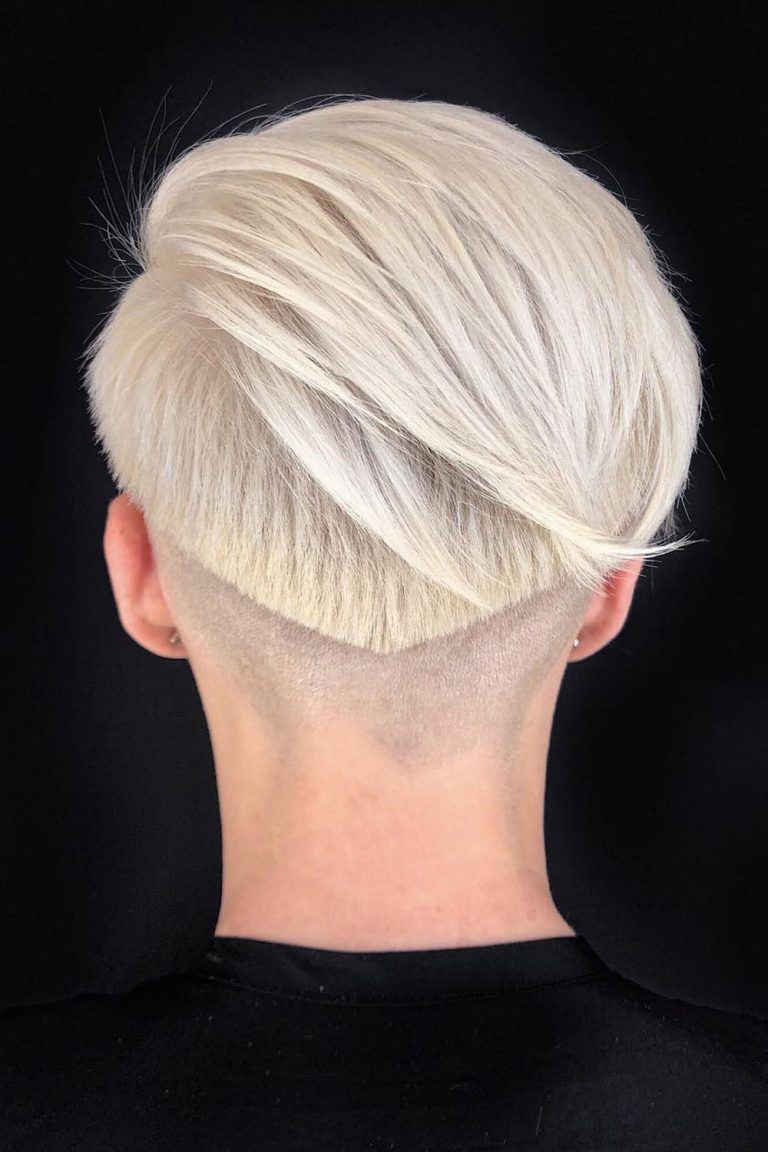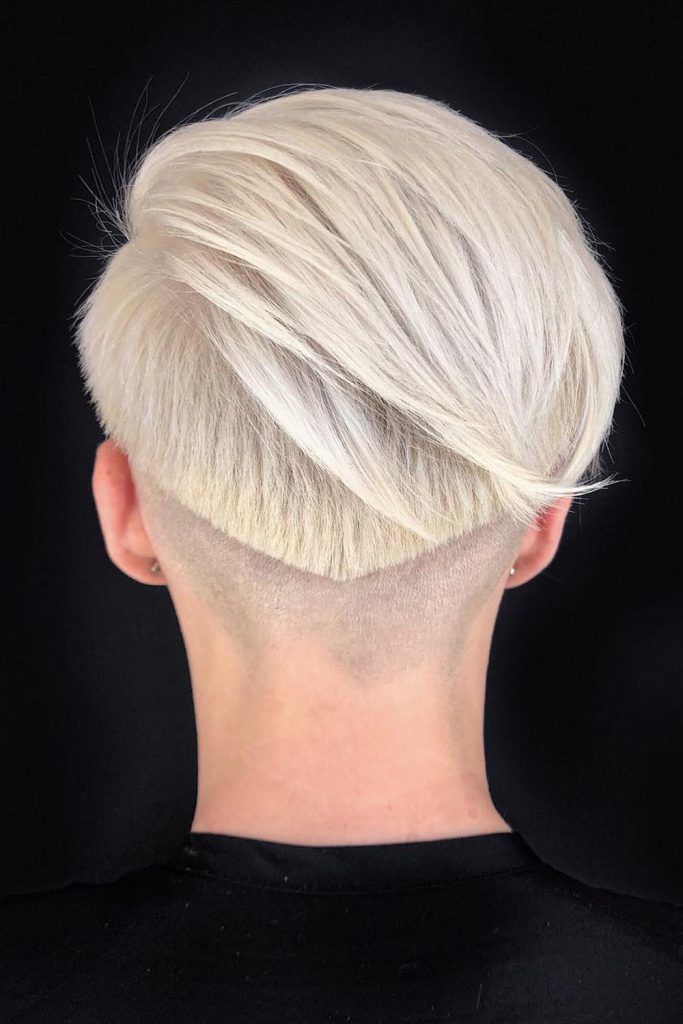 Credit photo: instagram.com/chrisjones_hair
Pixie Bob With Side Undercut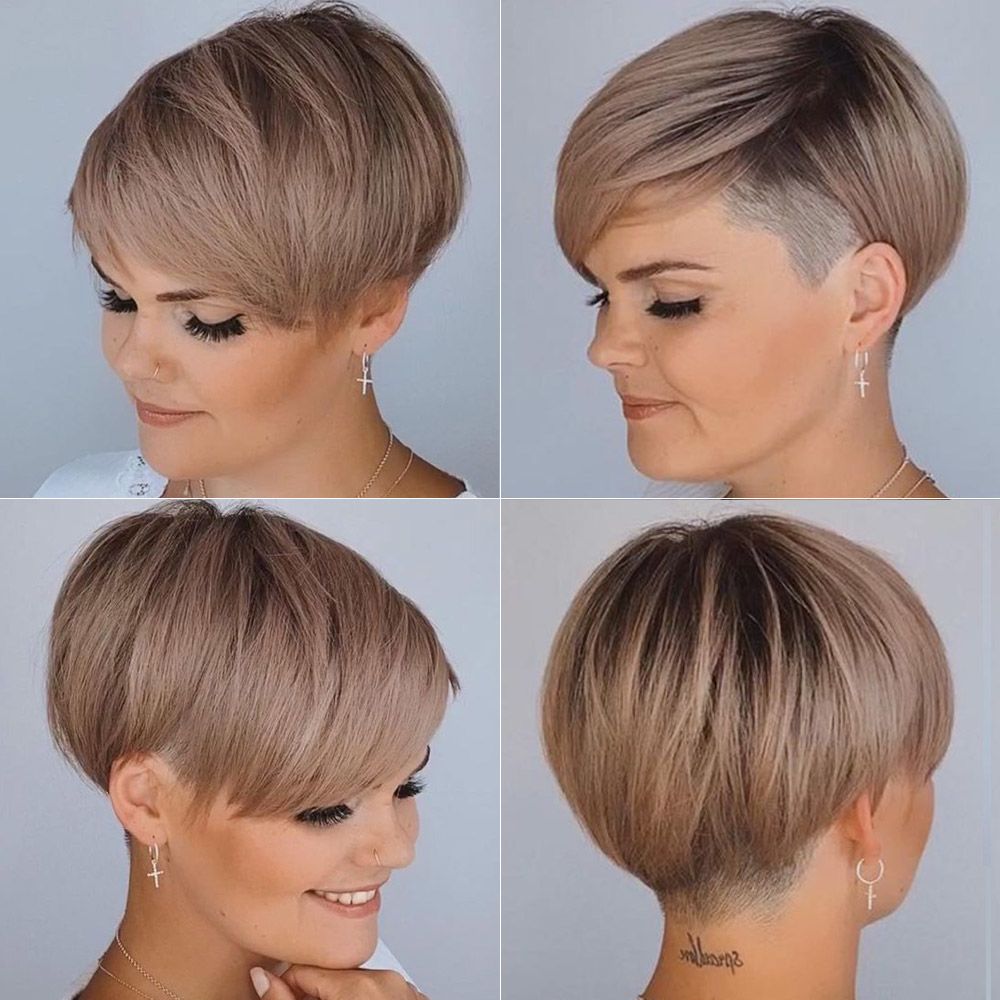 Credit photo: instagram.com/salirasa
Every woman has her own image of a pixie bob. Some want them to be precise, sleek, and well-shaped, others wear it tousled and messy. But what about the parting? Most women prefer to part their hair in the way their stylists do. Although it's a pretty wise decision, the way you part your hair can drastically change the way your hair looks. And this is where you can show how different you are! Style your haircut as you usually do it and then give it a soft flip to the side to see the difference. Side-swept styling can give the needed lift to the look, creating a flirty outweighed silhouette that will complement many outfits.
FAQ: Pixie Bob
What face shape is good for a pixie haircut?
Basically, on square, heart-shaped and oval faces all pixie hairstyles look amazing. This particular hairstyle complements round face forms by creating angles that visibly lessen the roundness of the face.
Is a pixie bob a Karen haircut?
Actually, pixie cuts are a staple of Karen's style. Pay attention to how you style your pixie if you don't want to look like "I demand to speak to the boss". Because it is quite side-swept, this short hairstyle has a Karen-like feel to it.
Is a pixie cut layered?
Long or shorter angled side fringes are common additions to the modern pixies. They are now worn with undercuts and sharp layers. The contrast in lengths, such as long top hair with short tapered sides and back hair is very fashionable.