Ponytails – Simple But Still Sexy Hairstyles for Long Hair
36. Braided Pony
Source: Emilyrosehannon via Instagram

This braided ponytail will make you look like a warrior princess. Simply weave a thin braid into a thicker braid for a look of pure fantasy and seduction!
37. Bubble Braid
Source: Barefootblondehair via Instagram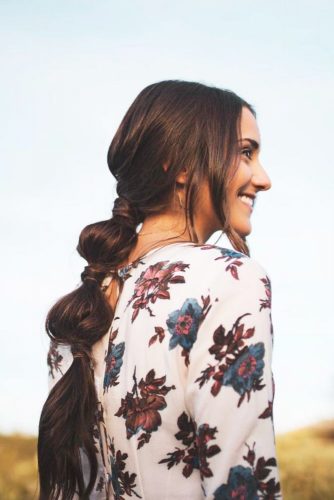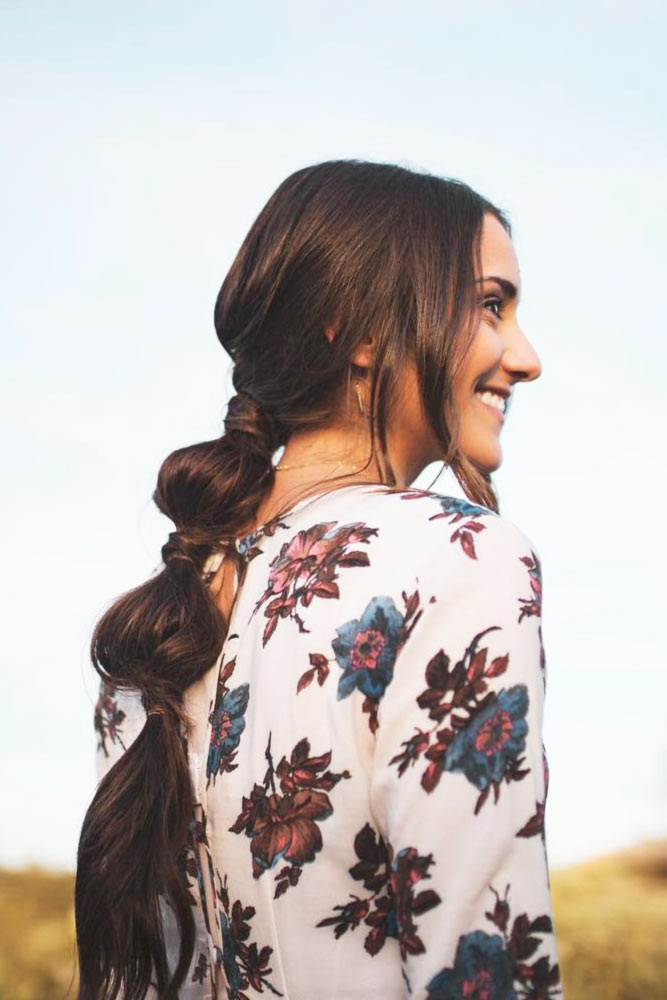 This sexy and chic braid is courtesy of Princess Jasmine from the popular Disney cartoon Aladdin! This simple bubble braid is super easy to duplicate by wrapping a few loose strands around your braided ponytail and securing them with an elastic and hair pins.
38. Flirty Ponytail
Source: Michaelgrayhair via Instagram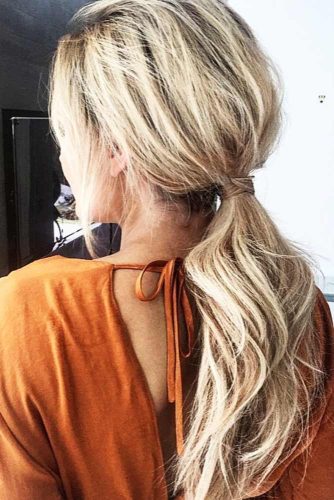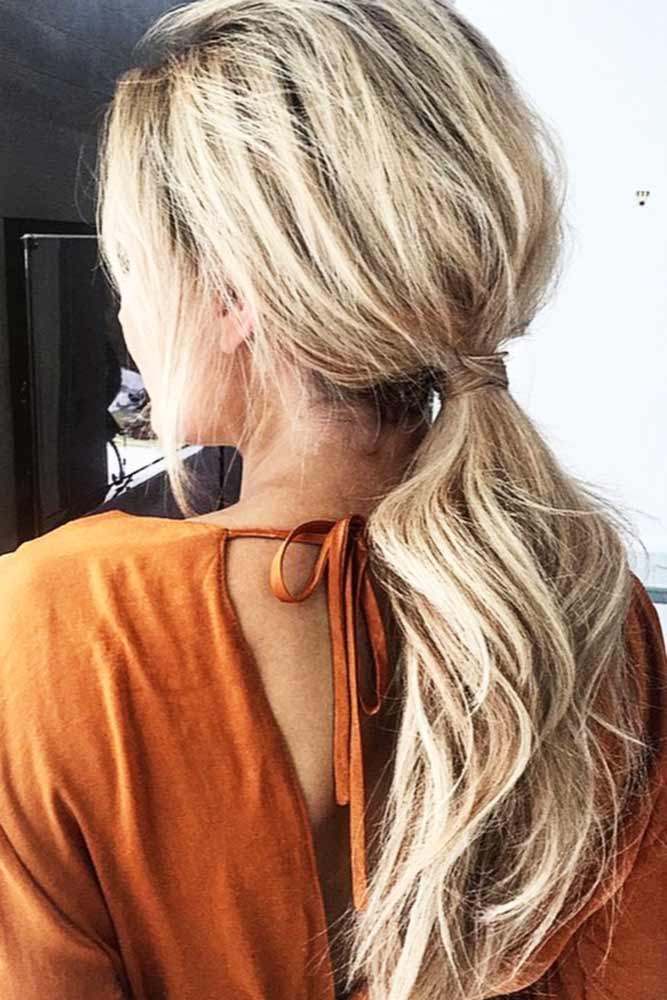 What about a messy ponytail? Try it to look super-sexy.
39. Side Pony
Source: Gabbysworld via Tumblr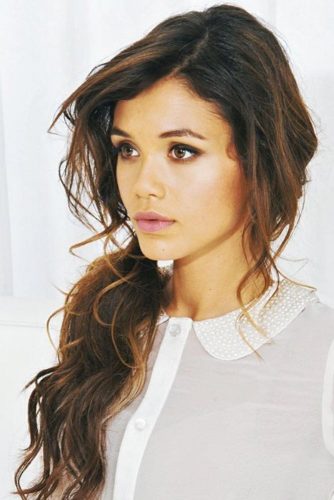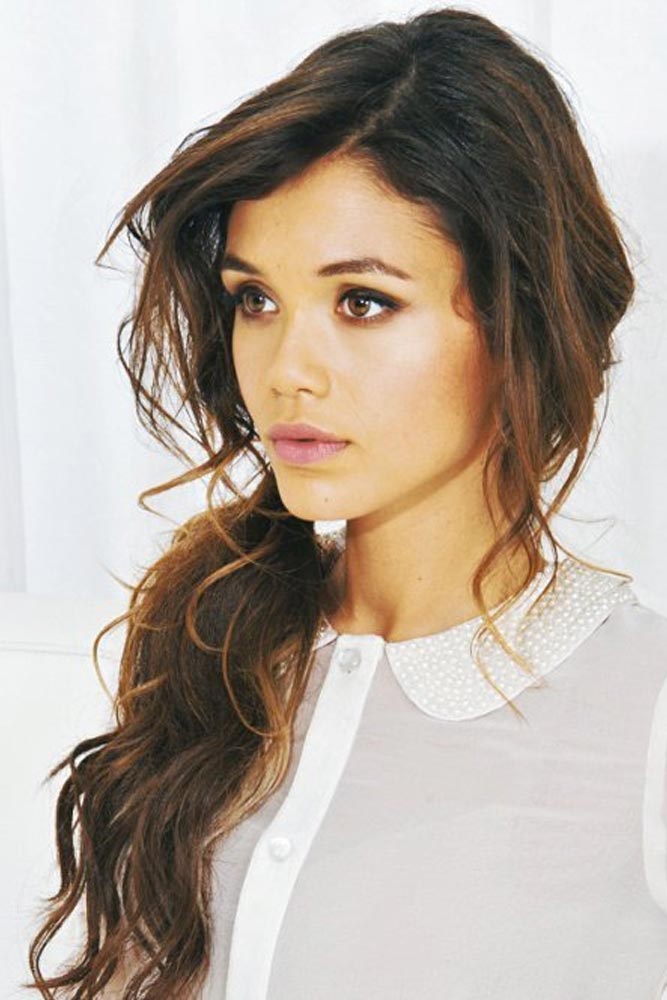 This side pony is totally 80s with its messy, teased out look! If you want to make it look even more retro, dress it up with an 80s style hairband or feather barrette!
40. Unique Braided Pony
Source: maggiemh via Instagram

Silver hair is very much in style at the moment. We love the box braids that flow into a full and wavy ponytail for a look that's trendy and romantic!
41. Low Ponytail
Source: hairxtess via Instagram

A low pony may seem to be pretty boring if you do not know a way to spice it up. Add a little bit of messiness and little braiding, and it suddenly becomes fun and extraordinary.
How to Style – Twisted Ponytail
Source: Diana212m via Blogspot

This fun twist on the ponytail is a nice and easy alternative to the standard ponytail that you can easily sport at the office or even add some fun accessories like beads or ribbons for a special occasion.
Apply shine spray to dry hair and comb through evenly.
Comb your hair straight back into a low to mid ponytail and secure with an elastic hair tie.
Apply elastics about three inches from the first band from the base of the ponytail to the ends.
Start at the base of the ponytail and separate your hair, creating an opening and pulling the ponytail through each section.
Use a texture paste to add separation between the hair ties for added texture and definition.
How to Style – Ponytail Hairstyle
Source: Kykhair via Instagram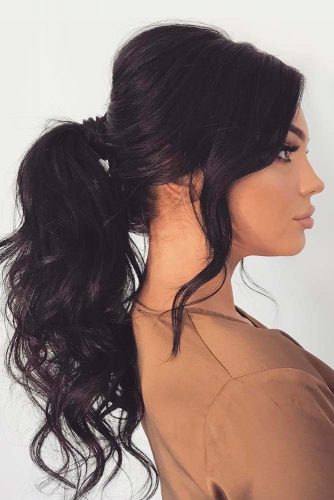 What is so special about ponytails? Well, the thing is that there is no occasion a certain pony wouldn't fit. How about this cute and elegant one?
First of all, you should wash your hair.
Blow dry it.
Pick a strand of hair in front to form a pump, but leave some strands out to form side bangs.
Use a teasing brush to create a pump.
Use a few bobby pins to secure your pump at the back of your head.
Apply hair spray.
Gather the rest of your hair into a pony.
Secure your pony with a hairband.
Add some light waves if you want your pony to be curly.
Twist a strand of your hair around your pony to hide away the hair band.